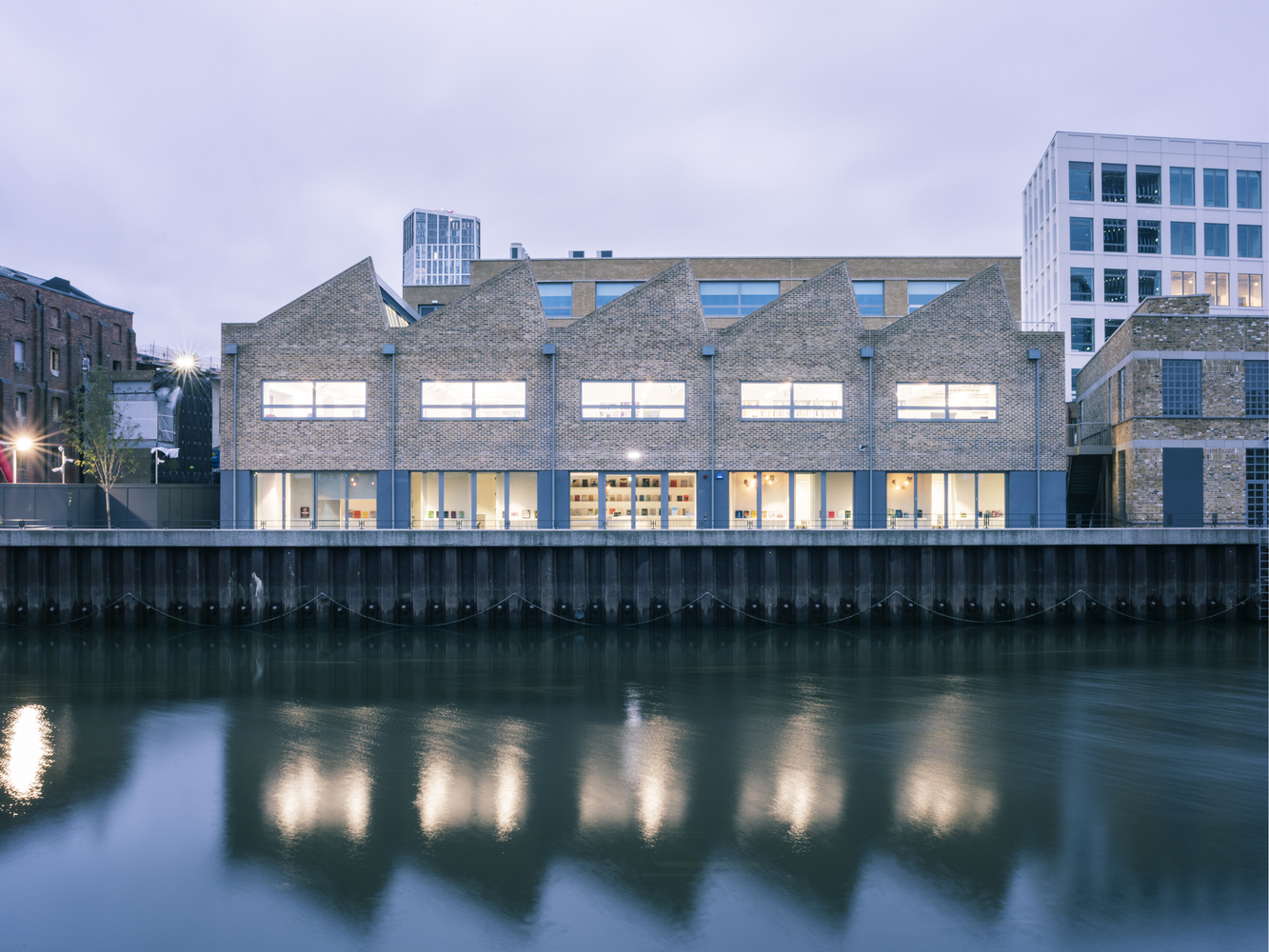 Paolo Cossu Architects-Phaidon Press Headquarters
파울로 코쉬 아키텍츠
Phaidon's move to the new headquarters in the Sugar House Island development brought an interesting challenge in terms of spatial coordination and design. Despite the publisher's continually growing storage requirement for books and other published material, the new space was smaller than the previous office in Kings Cross. This provided PCA with the opportunity to use creative solutions for ensuring Phaidon's spatial requirements are met, and that the office environment is enhanced.

Thorough research into the office's programmatic structure and day-to-day working life helped inform PCA on how to establish a rigorously efficient environment for every department within the office. From the managerial and editorial desks to graphics and cutting stations, the design optimised the spatial workflow to make the day to day more rational and enjoyable.

PCA split the programme between the two building levels. The ground floor, with its central entrance, was imagined as a permeable public space consisting of a lobby and an internal promenade either side that run parallel to the ground floor windows where Phaidon's publications are displayed on a linear gallery wall, forming a secondary facade visible from the outside.

Dibond was used as the principal cladding material in the public facing spaces and was carefully detailed into a concertina form with irregular angular profiles that mimic the language of folded paper catching the natural light from the facing windows and creating an evolving display of light and shadow.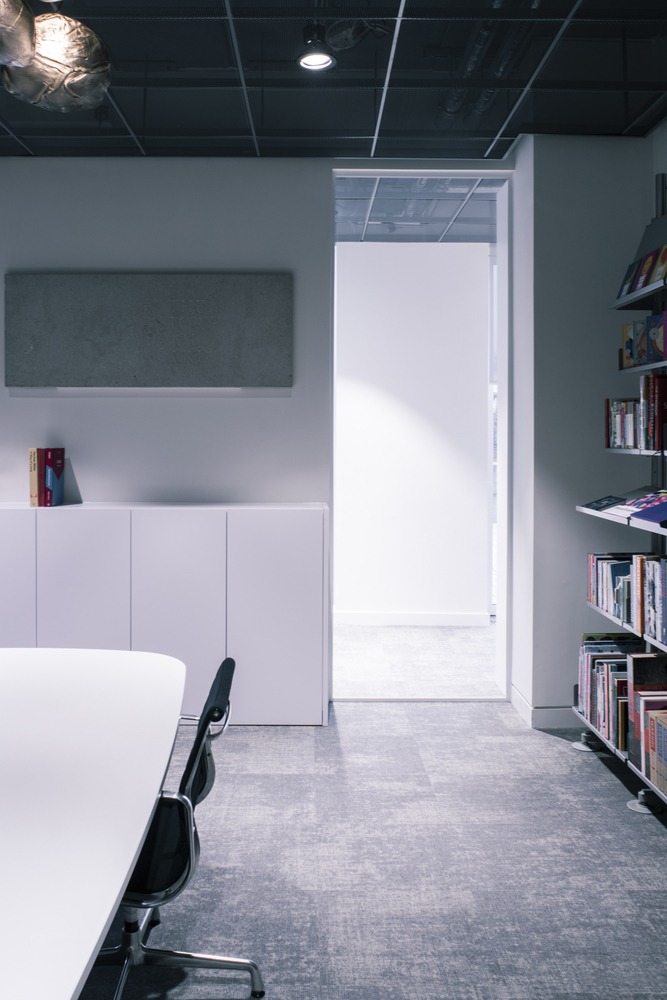 톱날지붕의 역동적인 모습은 새로운 헤드쿼터를 기억시키는 디자인 어휘로 적용됩니다. Phaidon의 Sugar House Island 프로젝트는 기존 공간의 부족한 프로그램을 채우기 위한 작업과 새로운 아이텐티 생성을 위한 작업이 동시에 수행됩니다.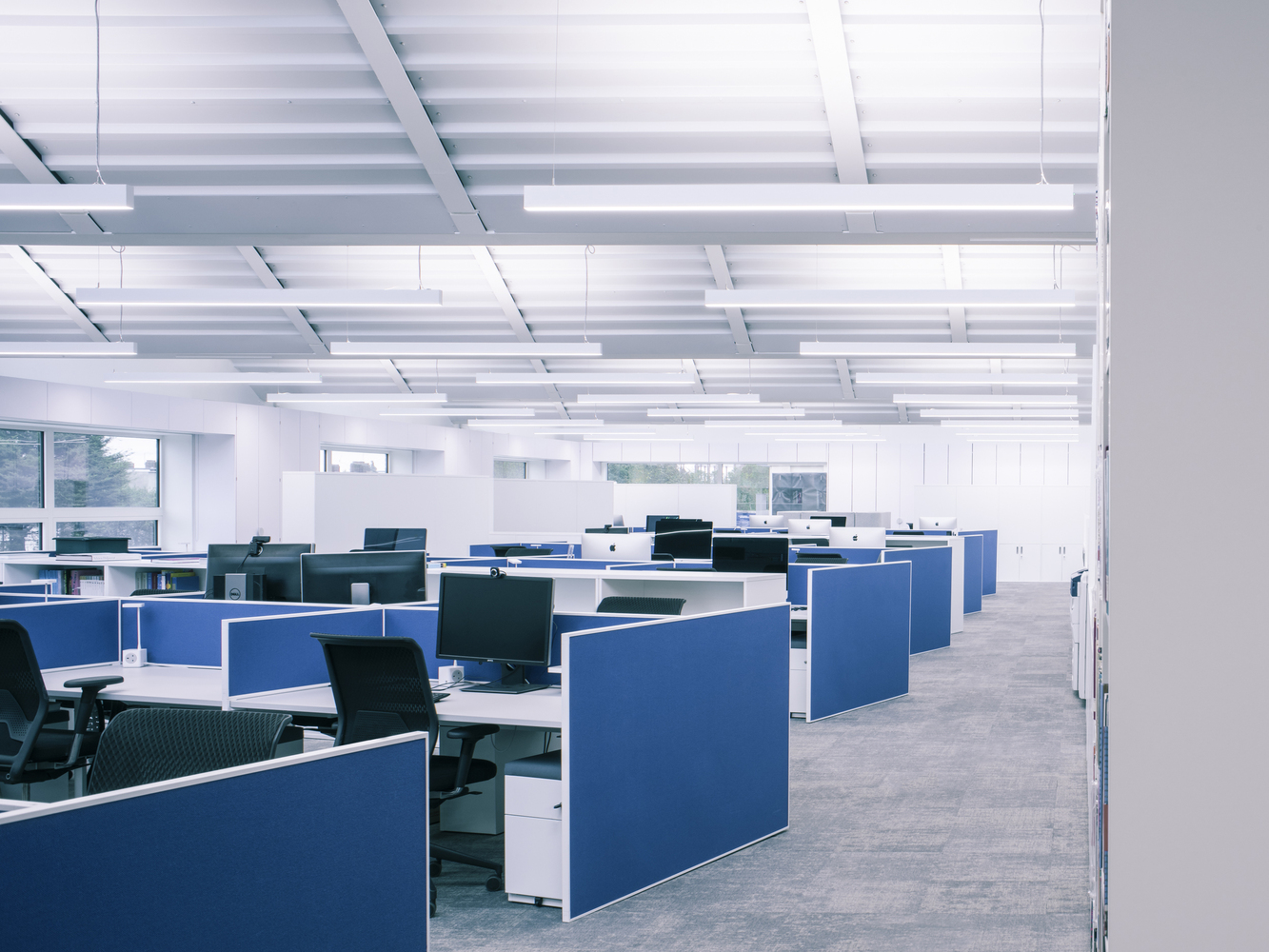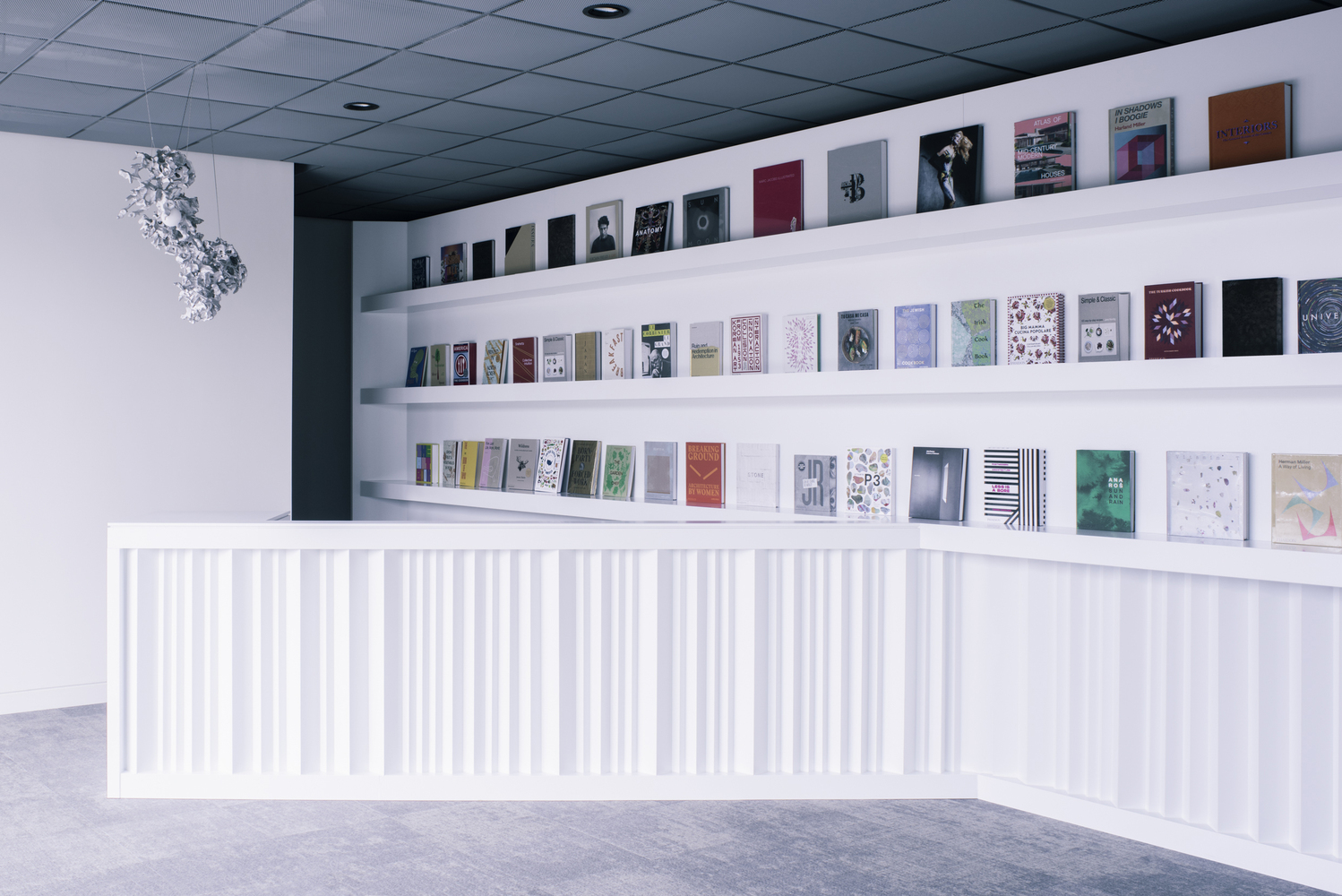 from archdaily