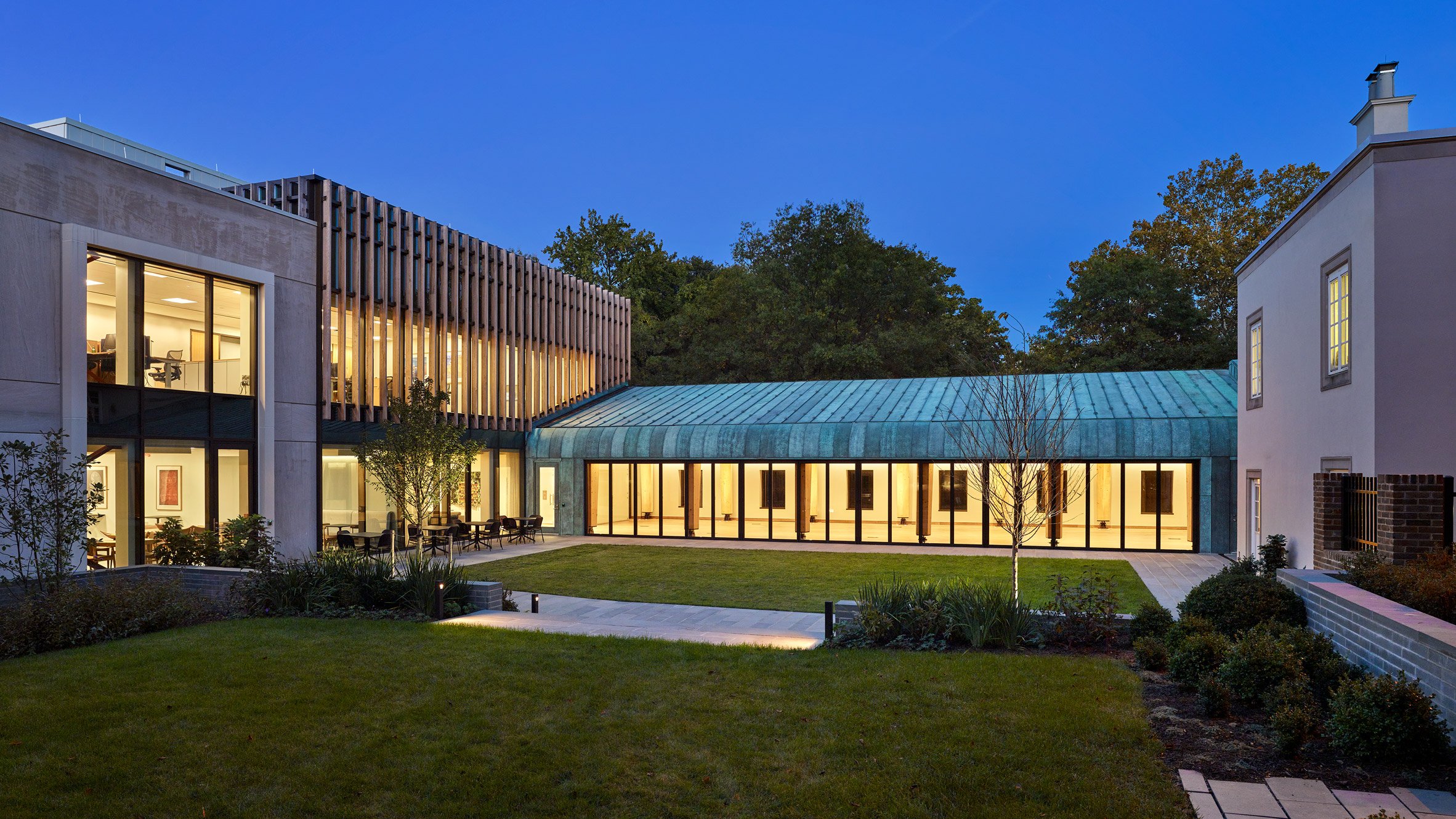 Fentress Architects overhauls Norwegian Embassy in Washington DC
휀트레스 아키텍츠
US studio Fentress Architects used copper and mass timber to reconfigure Norway's embassy in Washington DC, which opened to the public this month.

The project entailed a thorough renovation of Norway's existing embassy, originally built in 1977.

In addition to remodelling the building's 30,000 square feet (2,787 square metres) of interior space, Fentress also added a 3,500-square-foot (325-square-metre) extension to the compound.

"While providing significant functional, accessibility and sustainability upgrades, our architecture makes Norway's rich heritage visible on one of the most culturally significant streets in the world," said Steve White, the director of Fentress Architects' Washington DC Office.

"Fentress Architects designed this essential element of Norway's largest embassy complex to be culturally symbolic, architecturally harmonious, modernized, sustainable and universally accessible," the Denver-based firm added.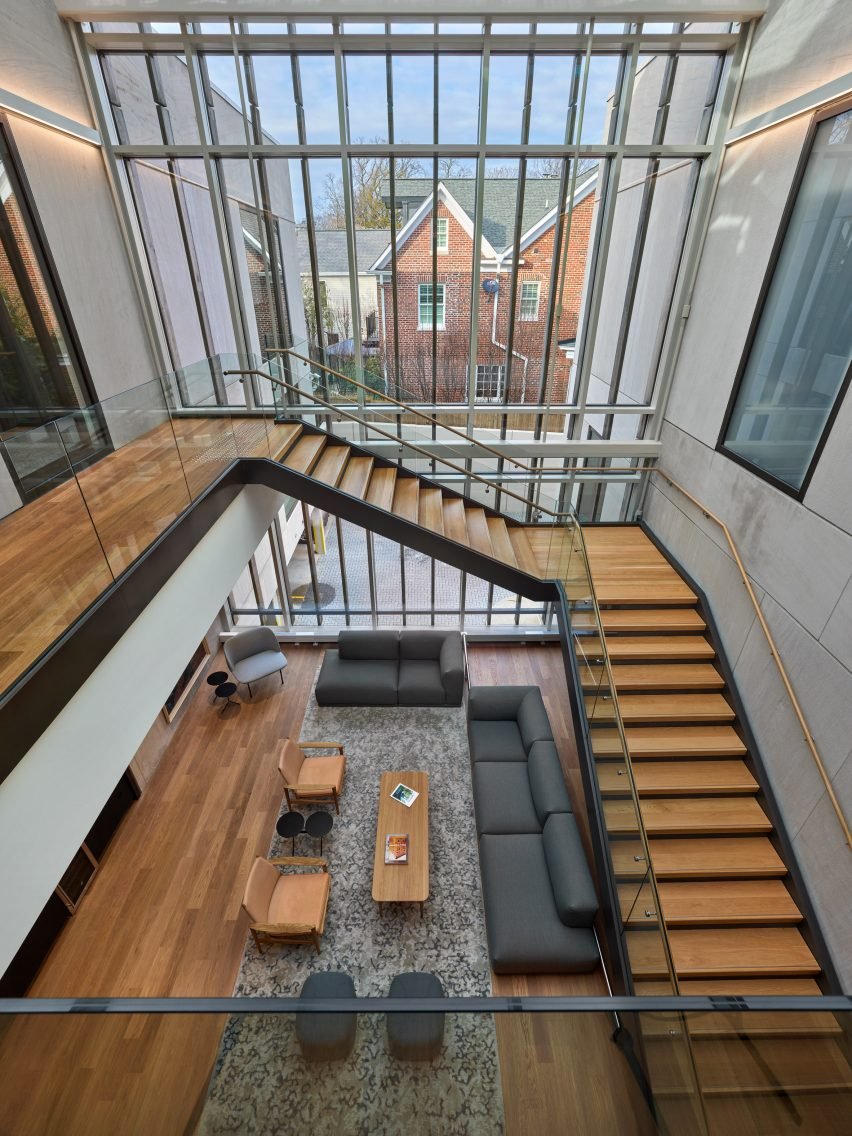 Fentress Architects, 워싱턴 DC에 있는 노르웨이 대사관 정비
미국 디자인 스튜디오 펜트레스 아키텍츠에서 설계한 노르웨이 대사관이 새롭게 리노베이션 됩니다. 워싱턴에 위치한 77년도 건물을 재구성하는 원칙은 열림과 소통을 바탕으로 따뜻한 질감의 재료를 적용합니다. 시간이 지날수록 물성이 깊어지는 구리는 오래시간 함께 보아도 질리지 않는 부드러운 목재와 만나서 이러한 공간을 완성합니다.
As visitors approach the building on Washington DC's 34th Street, also known as Embassy Row, a copper-clad volume fronted by a tall glass curtain wall offers glimpses into the redesigned lobby.

Previously, the lobby had been elevated above street level, rendering it inaccessible.

"Wrapped in copper, an open, gracious and accessible new entry to the embassy results from lowering the original lobby structure seven feet and eliminating an associated obtrusive staircase," Fentress Architects explained.

The inviting lobby space also includes ornate woven tapestries by Ann Cathrin November Høibo, a Norwegian artist.

The existing Chancery building, which hosts the embassy's offices, was renovated to provide flexible layouts, better natural light, and informal spaces for the embassy's 60 staffers to gather.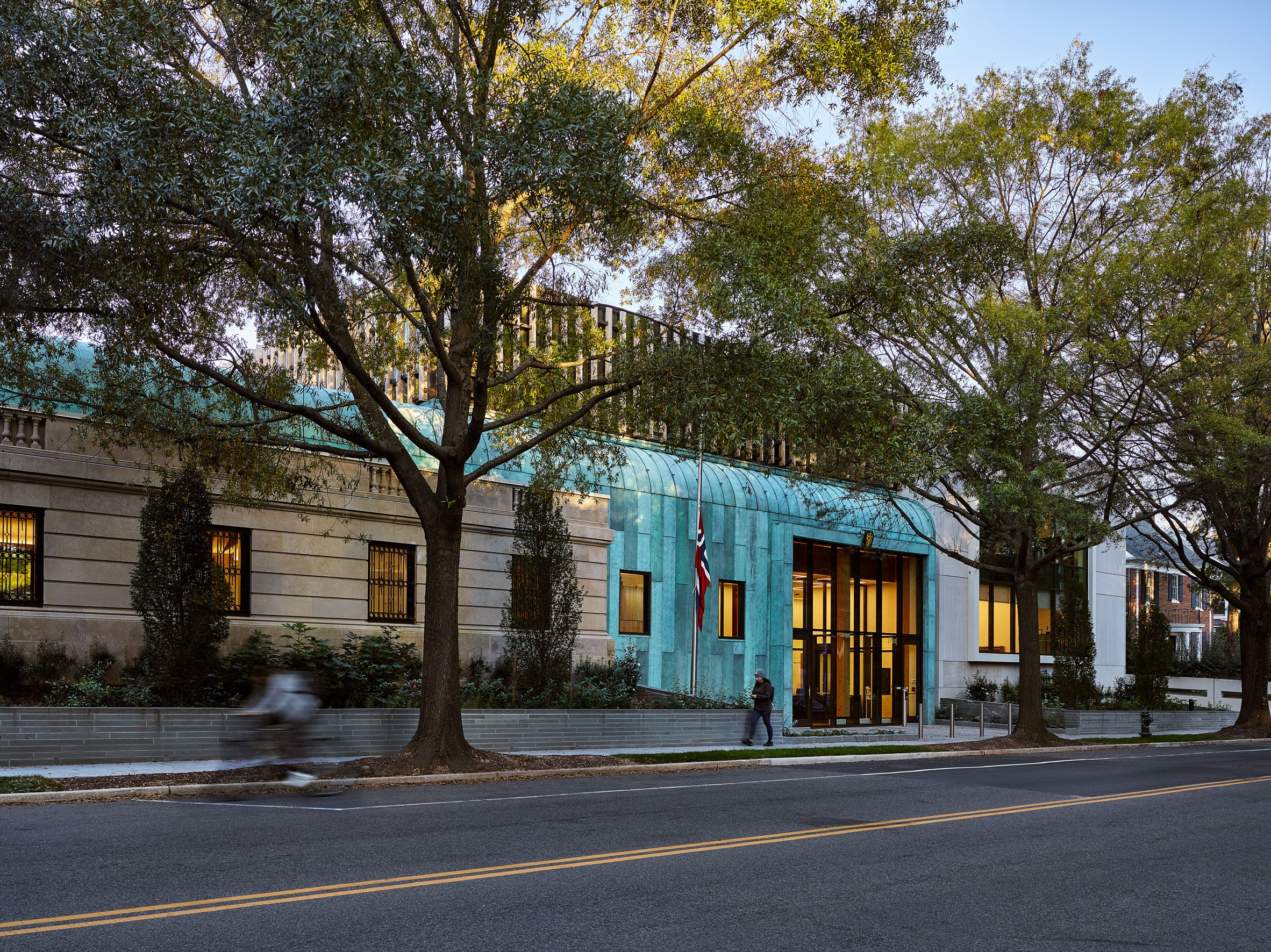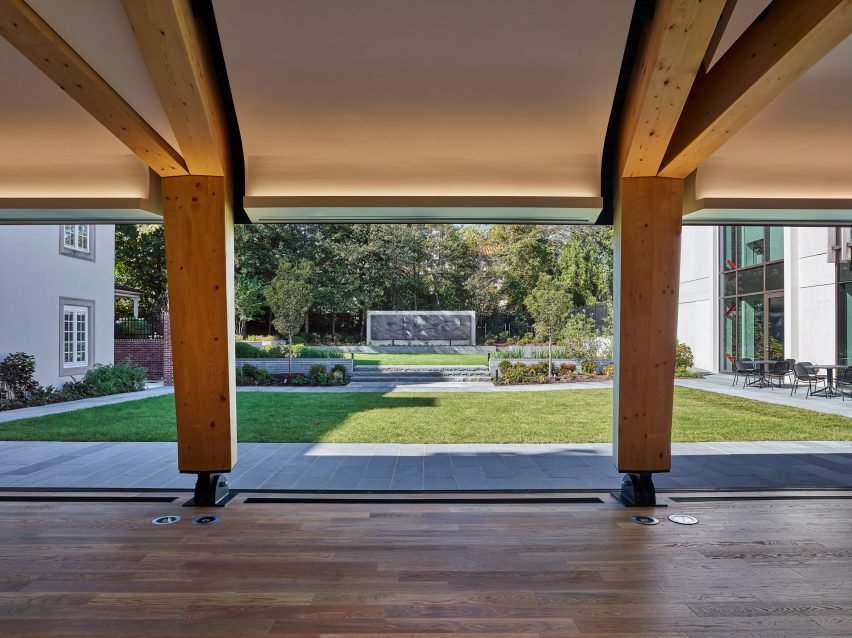 from dezeen