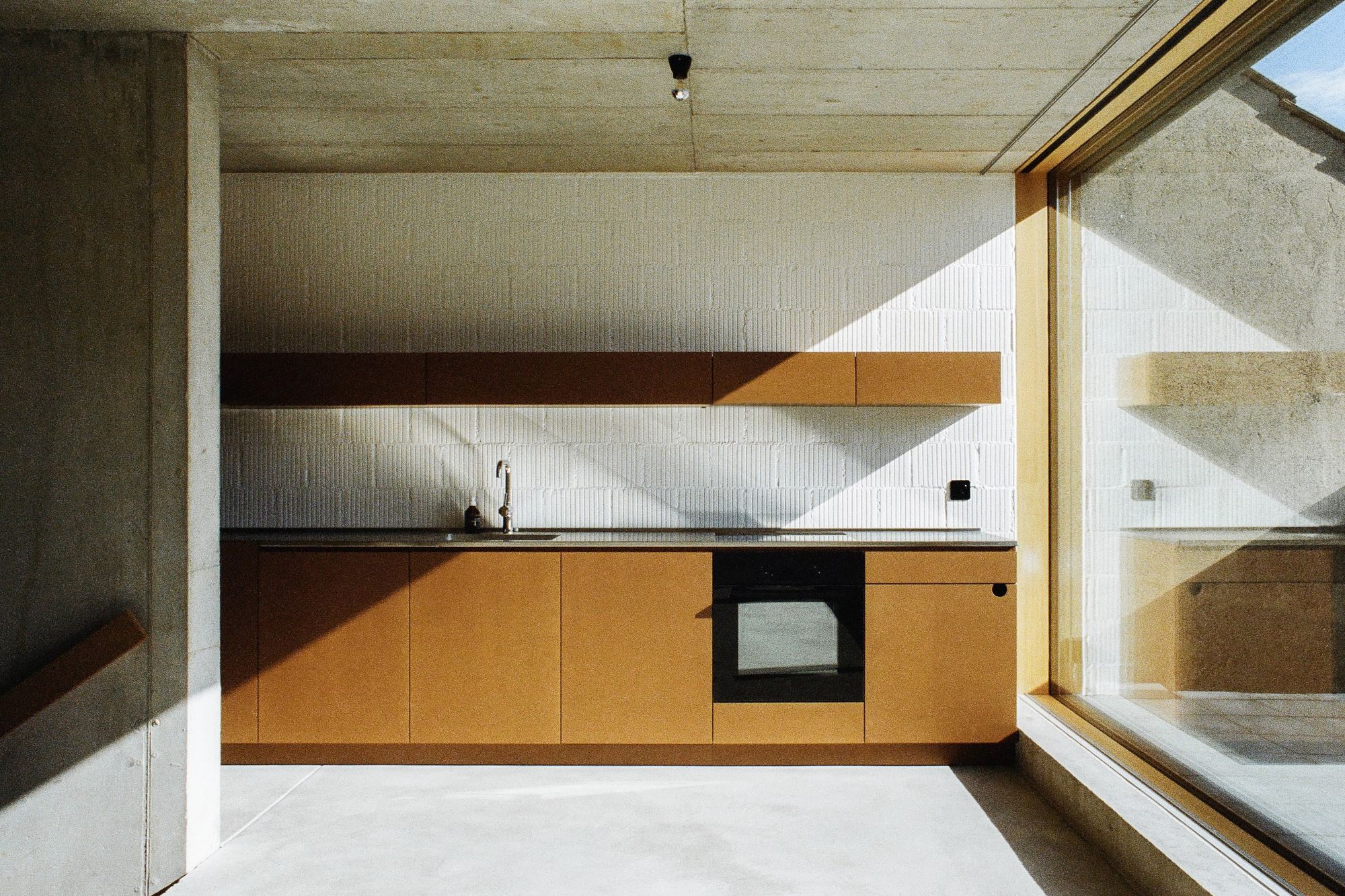 Estrada Reichen Architekten-Blaesi
에스트라다 레이첸 아키텍츠
Blaesi is a minimal home located in Basel, Switzerland, designed by Estrada Reichen Architekten. Christoph Estrada Reichen (* 1984, MSc ETH Arch SIA) grew up in Mexico City and Riehen, BS. During and after studying architecture at ETH Zurich, he worked in Switzerland and abroad, including in New York, Zurich and at Christ & Gantenbein in Basel. Nicole Maria Wallimann (* 1990, MSc ETH Arch) was born and raised in the canton of Lucerne. After studying architecture at the ETH Zurich, which she completed with a diploma thesis with Annette Spiro, she worked from 2016 to 2018 as a project and construction manager at Andreas Fuhrimann Gabrielle Hächler Architects. Constructed mainly of concrete, the exterior facade features corrugated metal separating full-length glazings of each level. The glazings offer abundant natural light, and are complemented by windows pointing into the interior courtyard.

Photography by Ivo Stani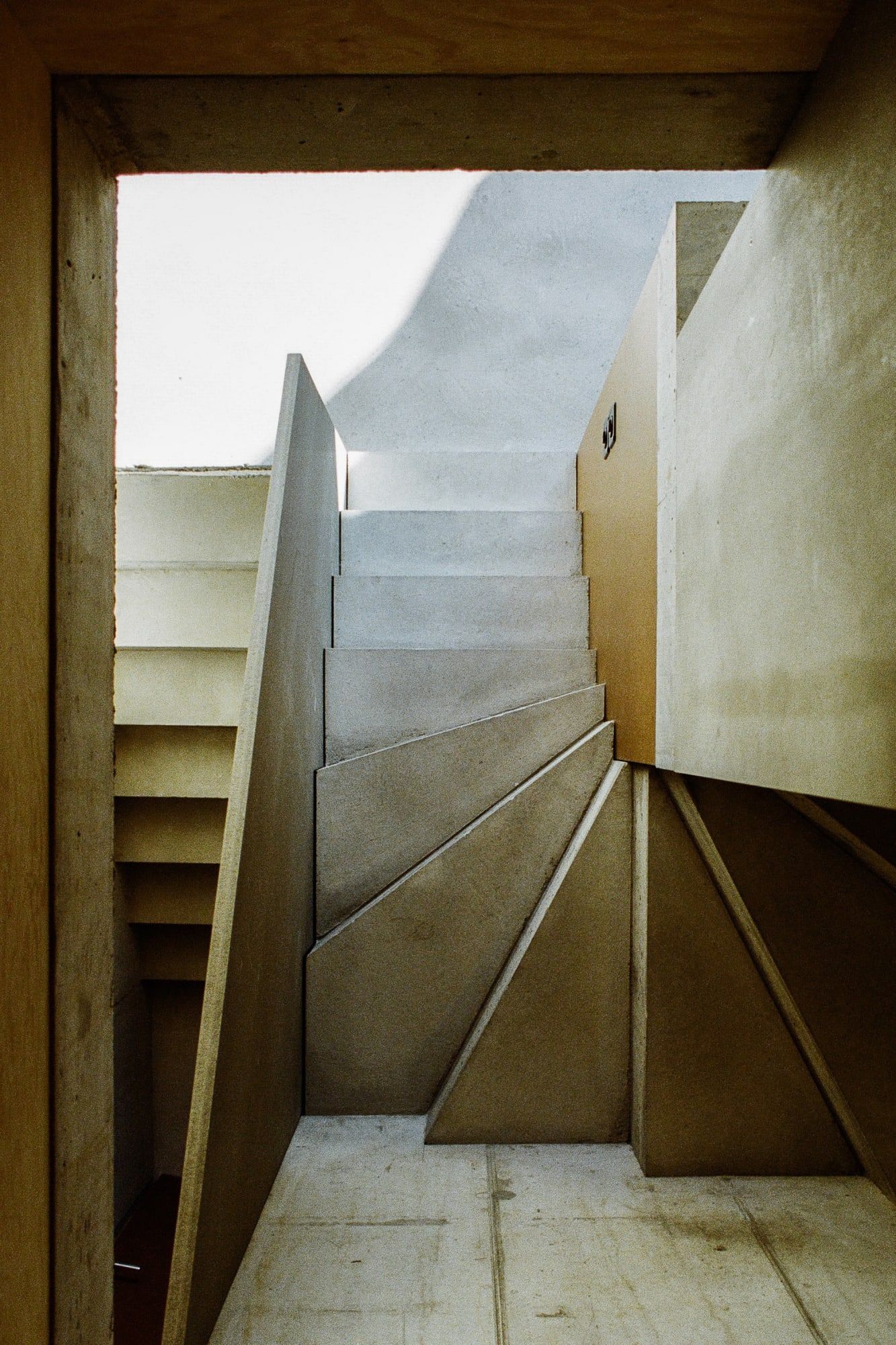 스위스 바젤에 위치한 미니멀 하우스는 로우 메트리얼을 이용, 최소한의 건축을 완성합니다. 노출 콘크리트를 바탕으로 플로어 투 실링으로 디자인된 유리를 통해 내외부는 연속된 장면과 확장된 개방감을 확보합니다.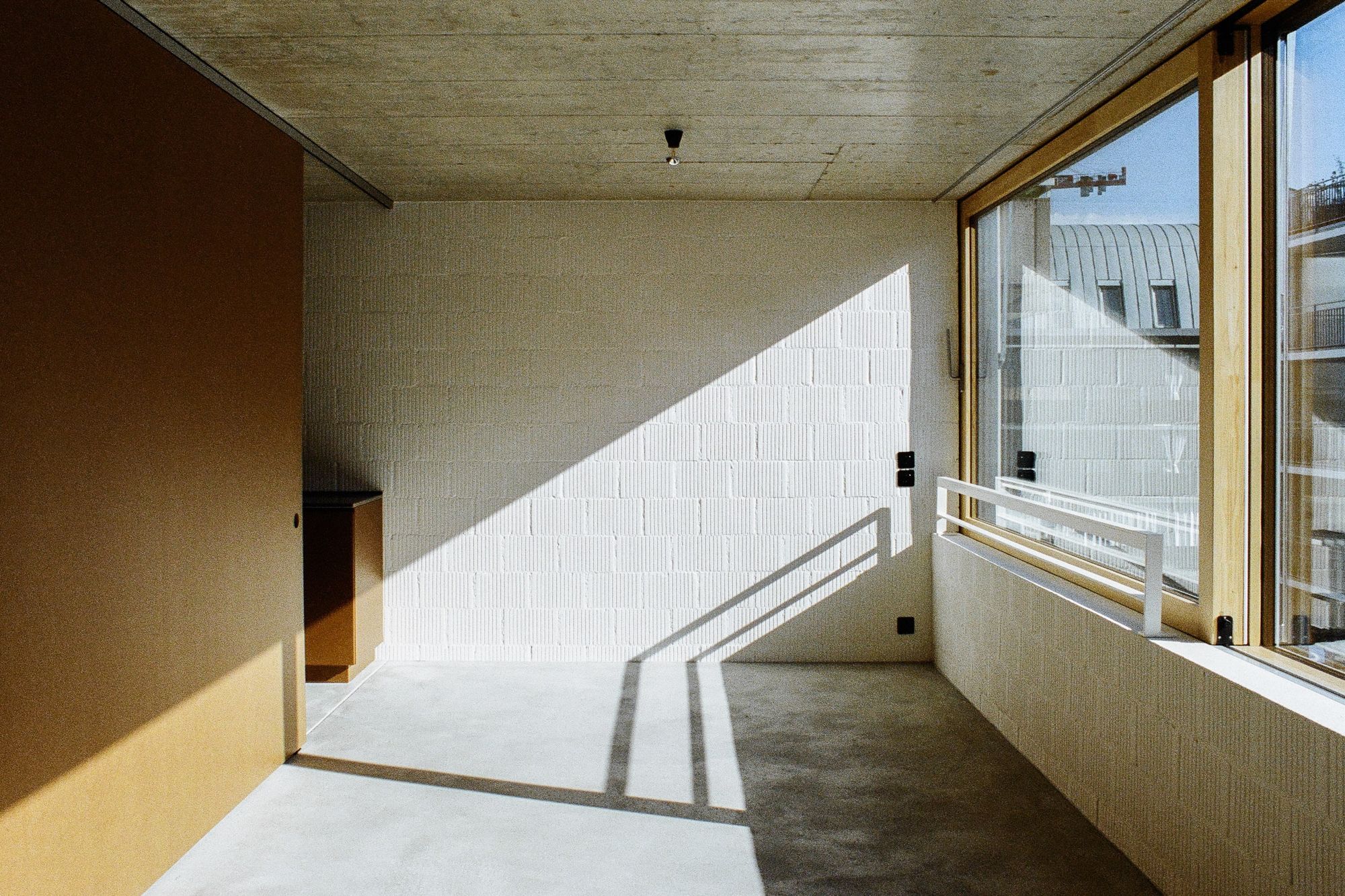 from leibal