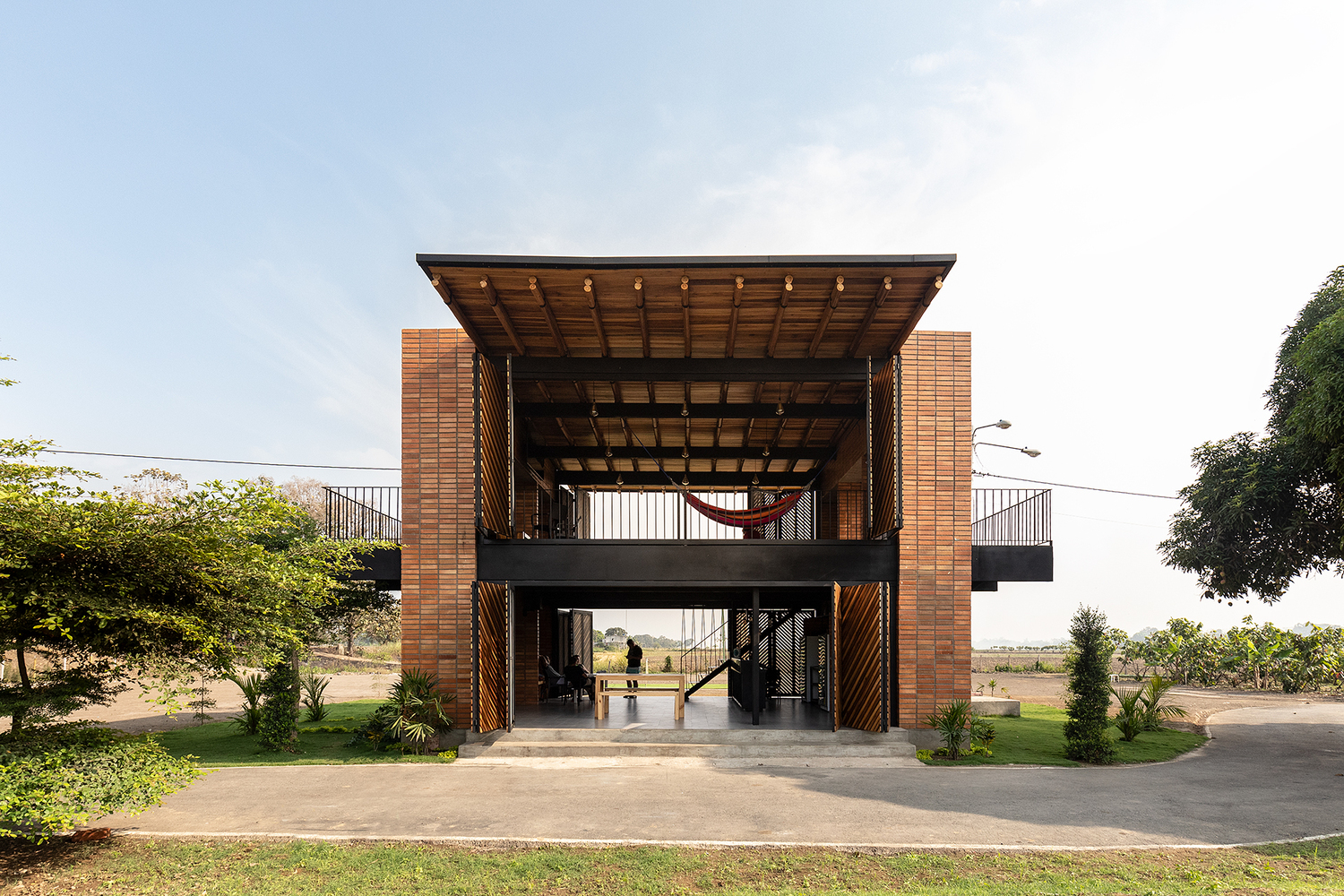 Natura Futura Arquitectura-La Pradería Sports Integration Center for Rural Areas
내츄럴 퓨튜라 아키텍츄라
La Pradería is located in the rural territory of ​Babahoyo City with a population of approximately 17,985 inhabitants, where the absence of sports facilities is not enough; its infrastructure barely covers basic needs and complementary spaces are almost never provided. It is important to explore how private entities can promote the creation of spaces that link and reinterpret local architecture with sport activities.

Jimmy, a sports promoter who has dedicated himself to organizing soccer and foot tennis championships within the city, recognizes the need to create a new space within his private land to establish a new social and sports link between urban and rural.

La Pradería, with dimensions of 10m x 8m, seeks to be a portal that blurs the line between the exterior and the interior to link the sporting activity with its surroundings. The project is delimited laterally with two brick walls; the right side contains services, such as bathrooms and a storage room; while the left side houses furniture for social gatherings. On the first level, the kitchen and the food bar are located; built from the brick rubble of the same construction. On the second level, balconies and terraces enhance the meeting and the contemplation of activities.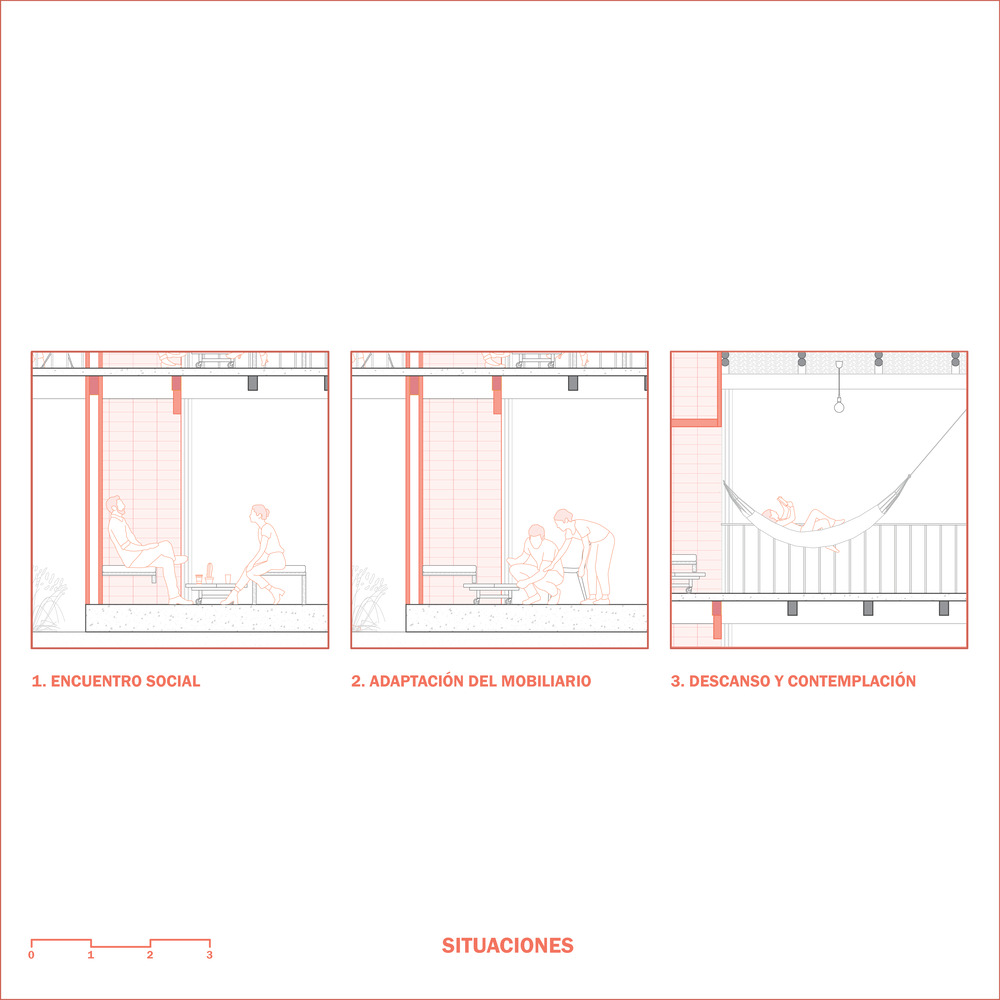 10m x 8m 크기의 La Pradería는 스포츠 활동을 지원하는 건축물 입니다. 두개의 거대한 벽돌메스 사이로 열린 건축환경을 구현하는 건축적 특징은 보입니다. 오른쪽 내부에는 욕실 및 보관실과 같은 서비스 시설이 위치하며, 왼쪽 내부에는 사교를 위한 공간이 마련되어 있습니다. 1층의 중심공간에는 주방과 푸드바가 위치 하며, 2층은 테라스와 발코니로 구성됩니다.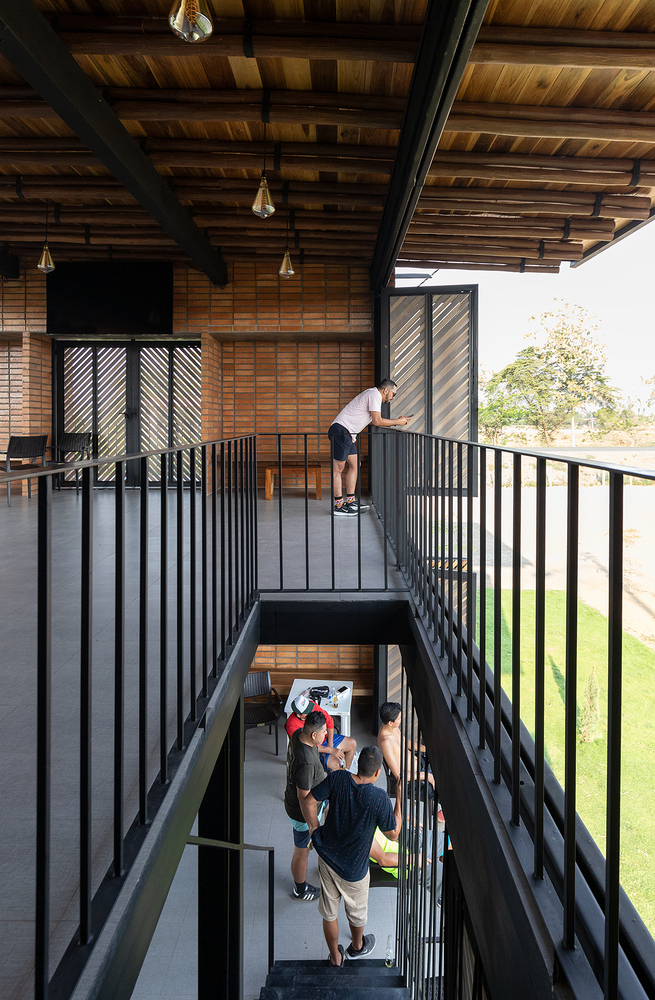 from archdaily