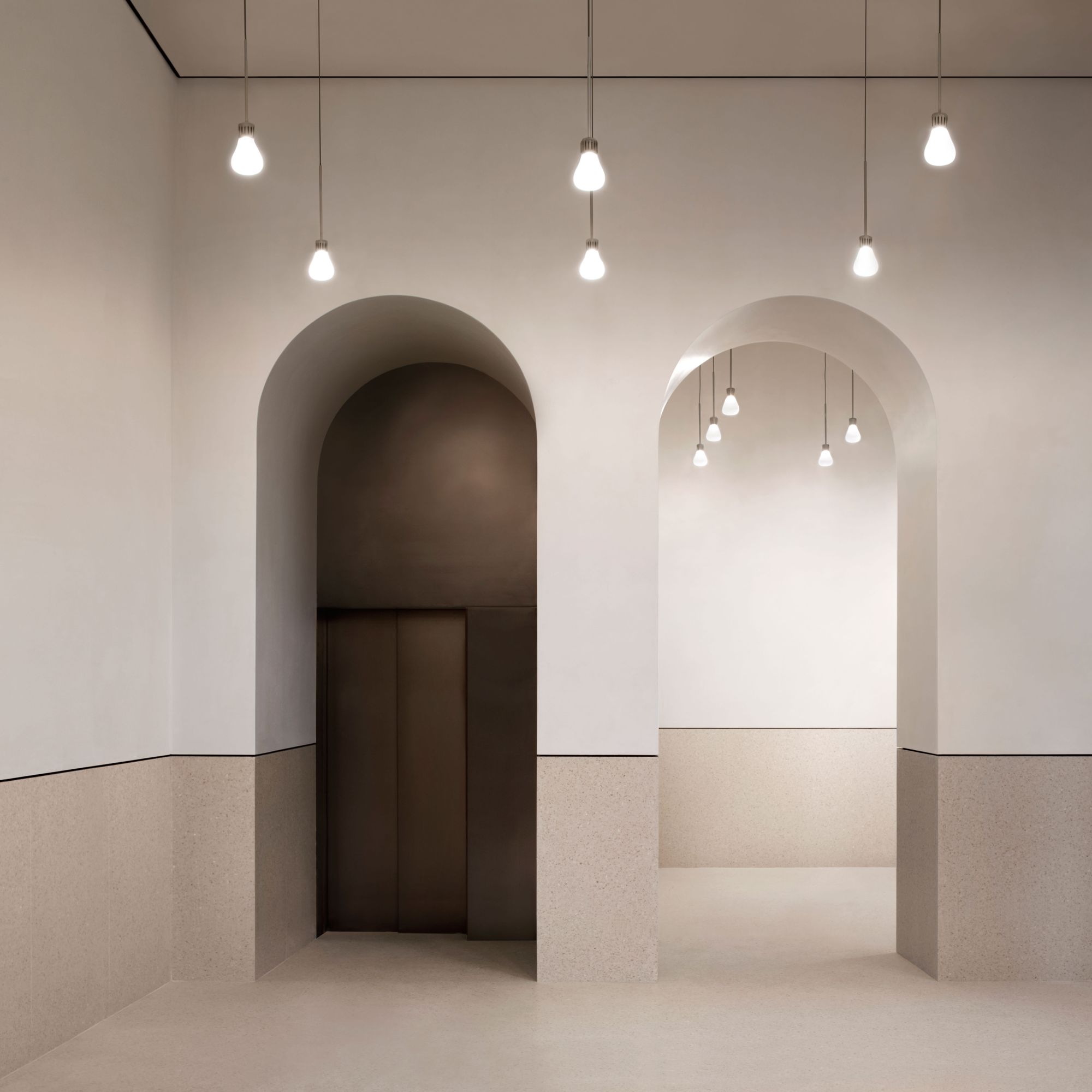 David Chipperfield Architects-Procuratie Vecchie
데이비드 치퍼빌드
Procuratie Vecchie is a minimal architecture structure renovated by David Chipperfield Architects. The project was commissioned by Generali, a company that began its life in the Procuratie Vecchie and has since acquired almost the entirety of the building. In addition to housing offices and co-working spaces for Generali and The Human Safety Net – the company's global social initiative –the building now hosts exhibitions and events, opening areas to public for the first time in its history. Through this new programme, the project seeks to re-embed the Procuratie Vecchie into the life of the city, supporting Venice as a place of activity, innovation and social purpose.

Rather than a single concept or gesture, the architectural project is defined by a flexible approach that addresses the complexity of the sixteenth century structure and its successive modifications, integrating them with a series of new interventions to create a more coherent whole. These include the restoration of historic interiors on the first and second floors, new vertical circulation, and the renovation of the third floor, with public access to the exhibition spaces as well as workspaces, event spaces and an auditorium linked to The Human Safety Net. A new rooftop pavilion provides access to sunken terraces with views across the city's skyline.

Surveys and analysis of the different parts of the Procuratie Vecchie, together with research and study of documentary sources, made it possible to define a responsive approach to each element of the building fabric. On the first and second floors, parts of historic Venetian terrazzo flooring, ceilings, plasterwork and frescoes are revealed. On the third floor, the brick walls have been uncovered, exposing the traces of transformations over 500 years.

Whether repairing historic fabric or adding new elements, ancient, local and traditional construction techniques and craftsmanship were used to create a material continuity throughout the building and reinforce its integrity. The internal walling is covered in marmorino plaster or finished with scialbatura (slaked lime) giving readability and uniformity to the varied surfaces. For the flooring, pastellone and terrazzo are used, both including the same stone aggregates, while the arches and portals are realized in reconstituted stone. The external walling of the new roof pavilion is coated in cocciopesto plaster, and the terraces covered in recomposed terracotta, creating a dialogue between old and new.

Photography by Alessandra Chemollo, Alberto Parise and Richard Davies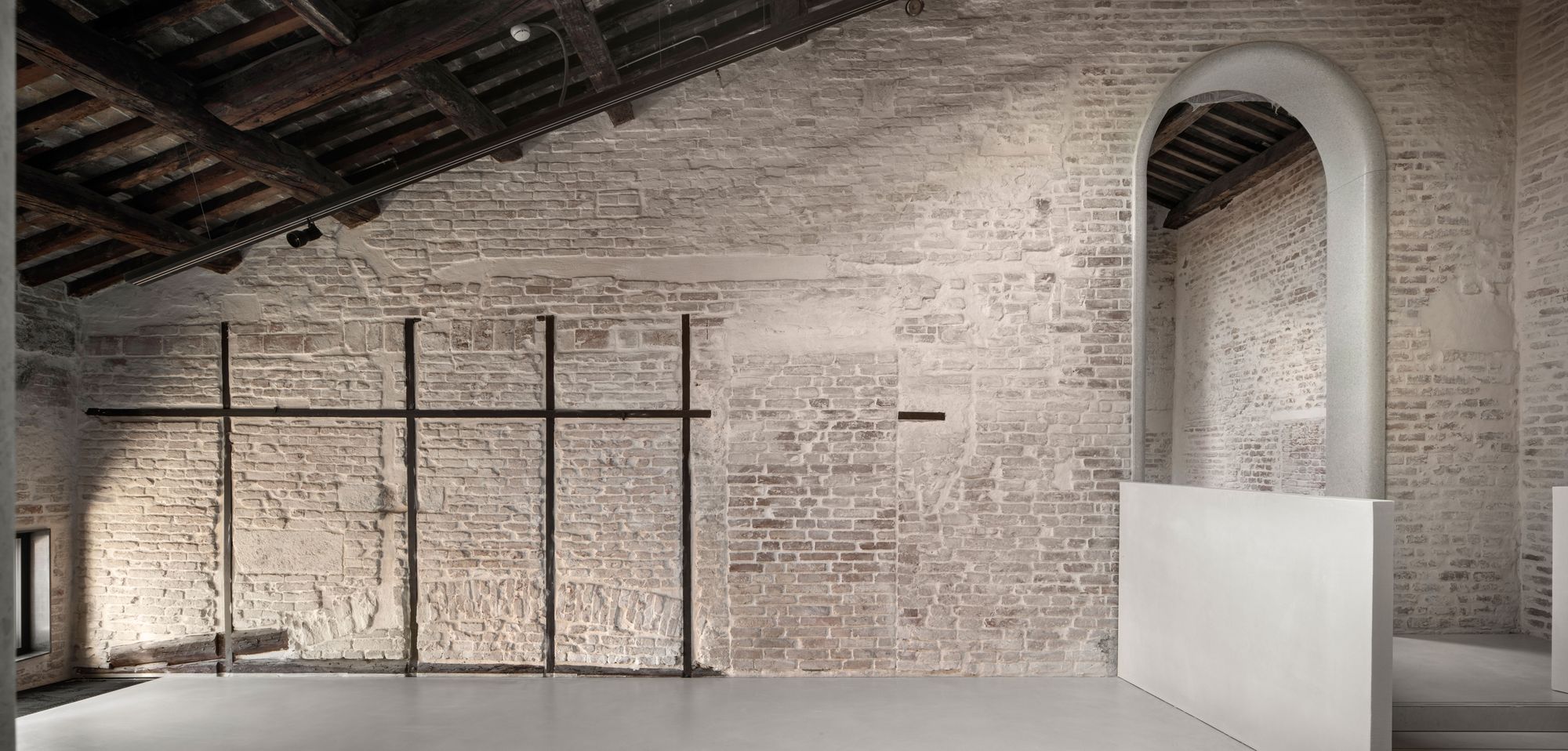 기존 시간에 대한 존중을 위한 복원작업은 1층과 2층에 걸쳐 진행되는 동안, 3층은 현재의 시간에 적합하도록 리모델링 된다. 여기에 투입된 건축은 수직 순환동선과 전시공간, 작업공간 그리고 다양한 이벤트를 지원하는 다목적공간입니다. 루프에 설치된 새로운 파빌리온은 도시의 스카이라인을 전망할 수 있는 장소로 제공된다.
---
---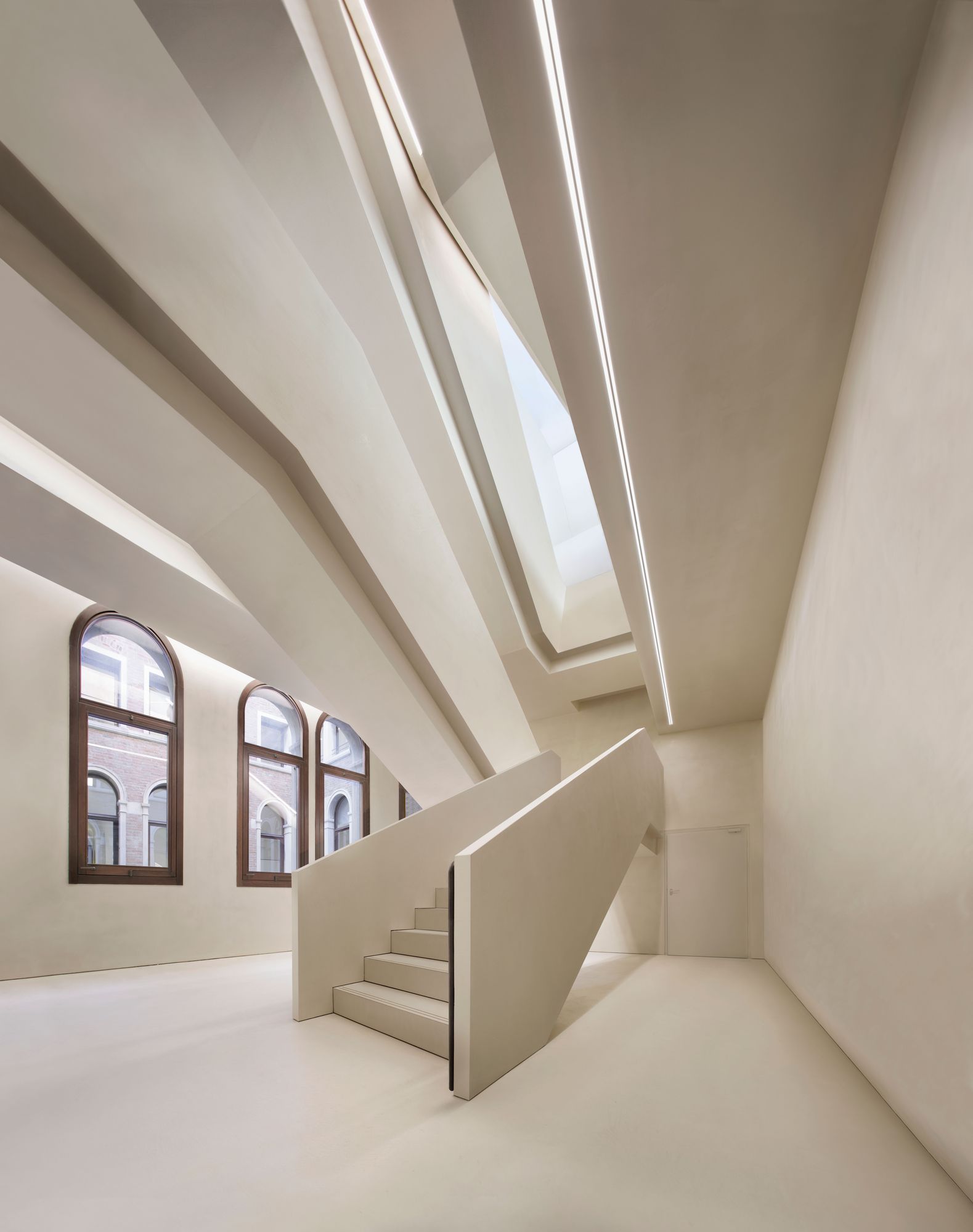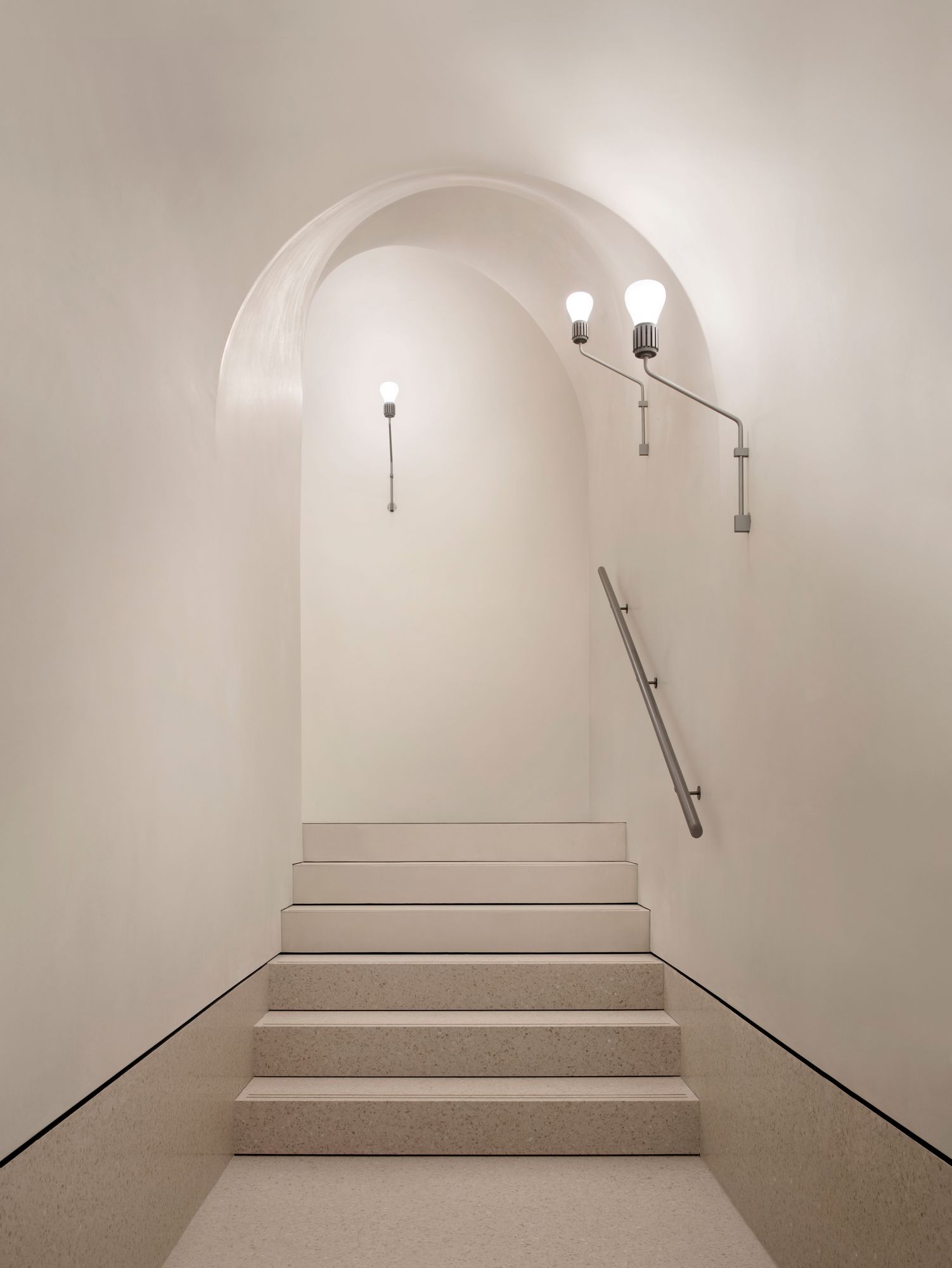 from leibal