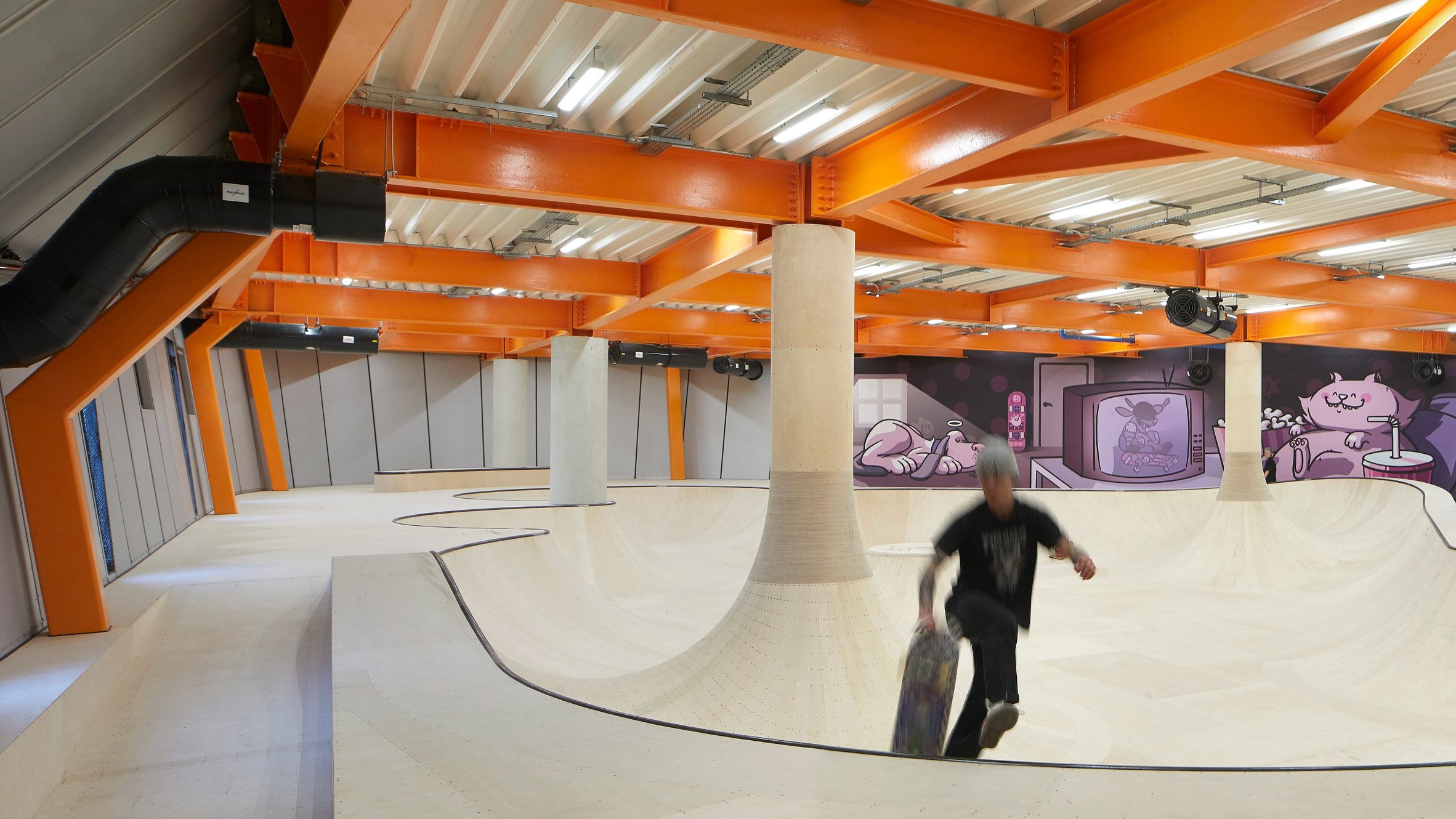 World's first multi-storey skatepark opens in Folkestone
월드 퍼스트 멀티 스토리 스케이트파크 오픈 폴크스톤
Three skateparks are stacked on top of each other in F51, a major new attraction in Kent, England, designed by Hollaway Studio.

The building, which claims to be the first multi storey skatepark in the world, is located in the seaside town of Folkestone in Kent.

Despite being raised off the ground, its three skate floors provide state-of-the art facilities for skateboarders and BMX riders, including huge concrete bowls and multi-level landscapes.

The building also contains a 15-metre-high climbing wall, a boxing ring and a ground-floor cafe.

"F51 is all about young people, it's about regenerating a town for the next generation," said architect Guy Hollaway, founder of Hollaway Studio.

"Ordinarily you wouldn't expect a skatepark to be in the town centre," he added.

"Normally it would be out of town and it wouldn't be part of the community, whereas this is really encouraging young people to come and to say to them 'you're the most important customer in town because you are the future'."

Featuring a facade of crushed metal mesh, the building tapers outwards as it gets higher to create as much room as possible inside.

Large curves of concrete protrude out from underneath the metal, revealing the underside of the skating bowls within.

"It looks smaller than it is, because it has very few windows and this curving edge that means you never see the end of the building," said Hollaway.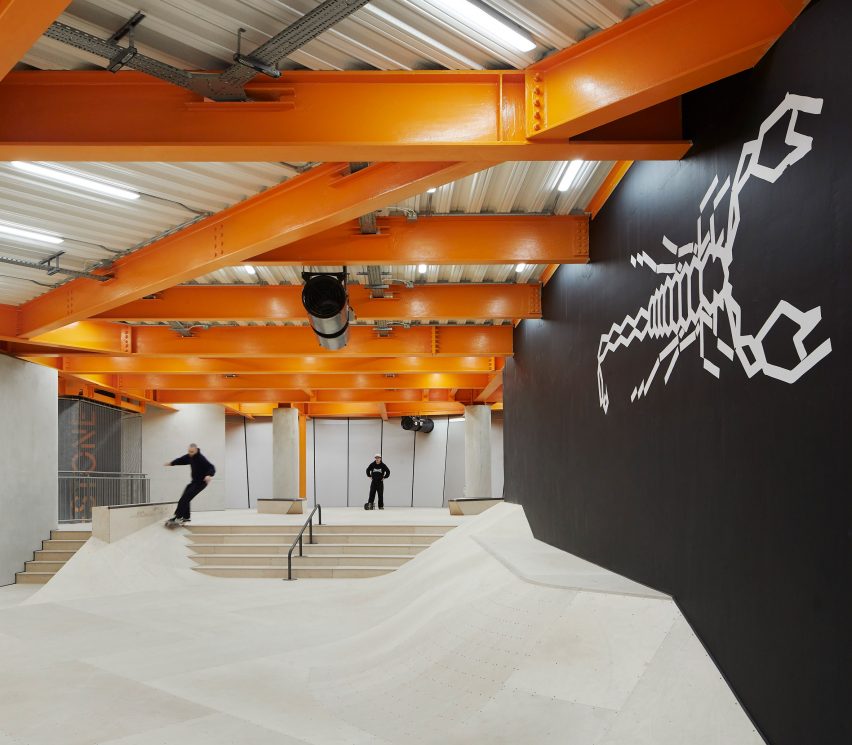 스케이트보더와 bmx라이더를 위한 거대한 콘크리트 구조물은 주변 커뮤니티를 모으는 구심점으로 제공됩니다. 젊음을 상징하는 스케이트와 bmx가 소통의 매개체 역활을 수행합니다. 자유로운 공간, 불규칙적인 형상이 전달하는 공간의 힘 또한 이곳을 방문하는 이들에게 활력을 선사합니다.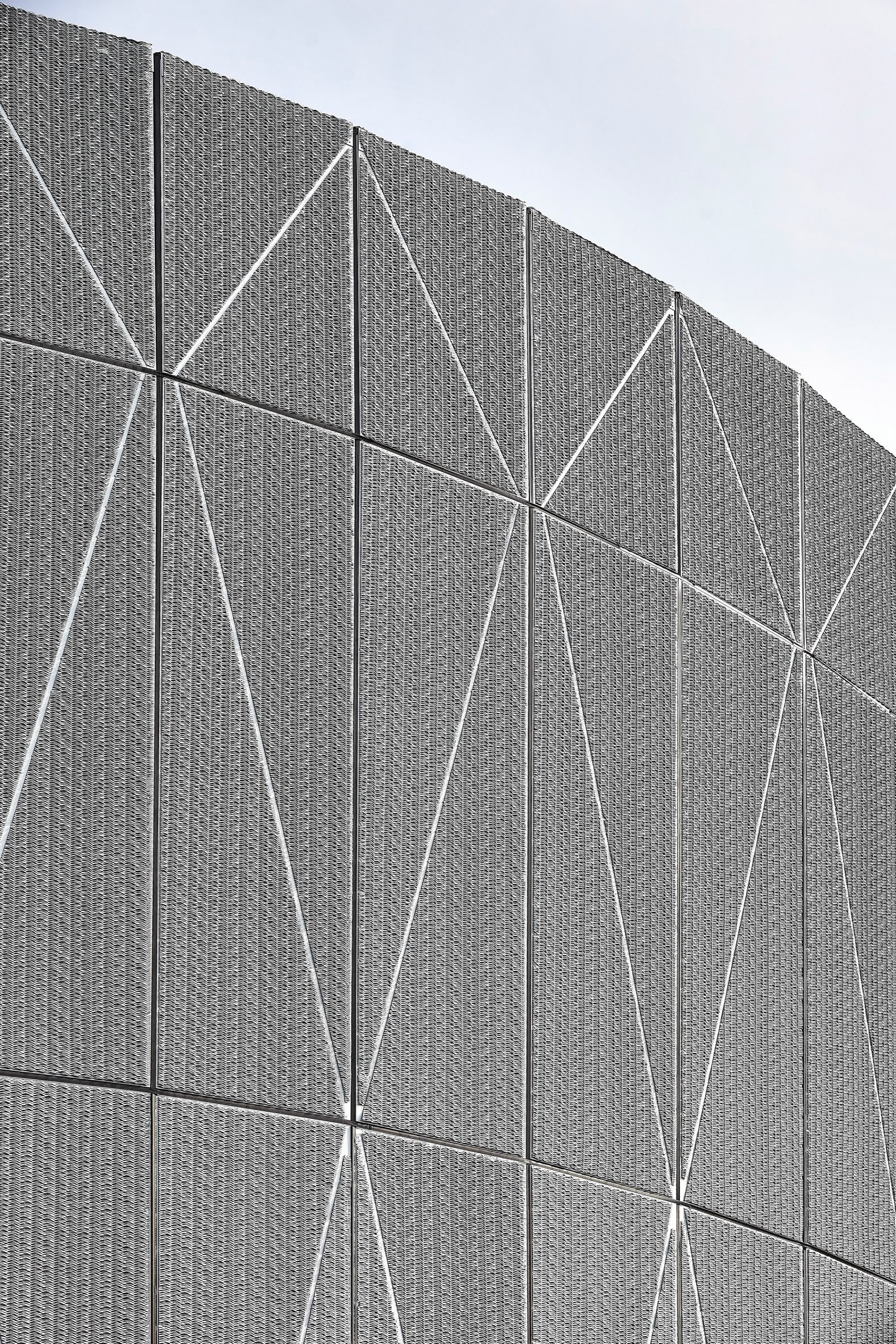 from dezeen