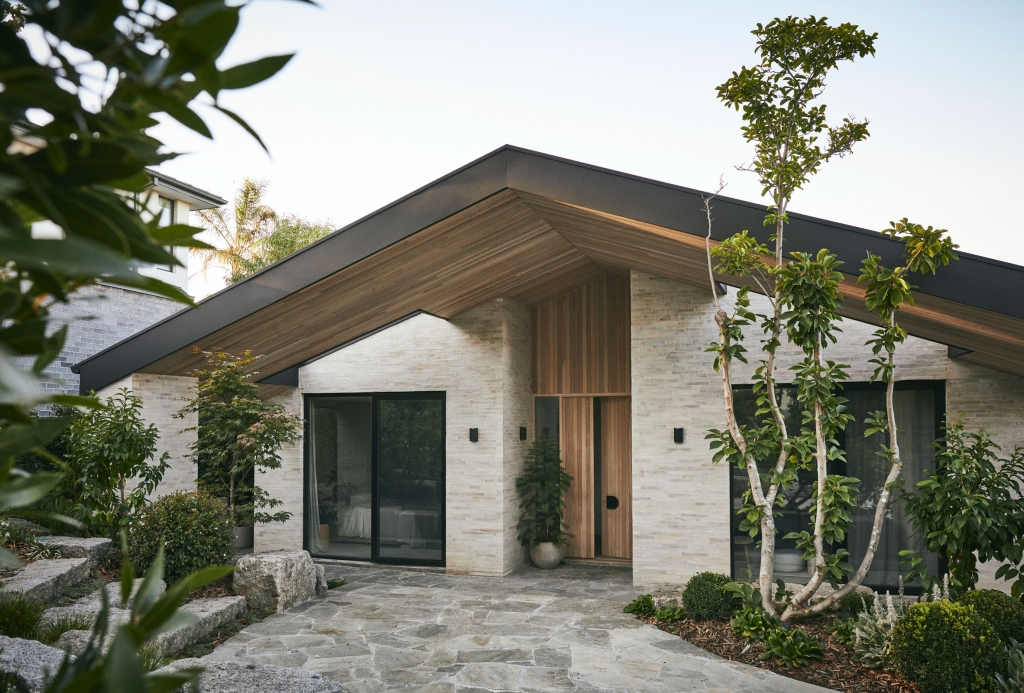 Matyas Architects-Wheelers Hill Residence_An Unexpected Retreat
맟츠야스 아키텍츠-휠러스 힐 레지던스
As a contemporary farmhouse of sorts, Wheelers Hill Residence expands on the expected and traditional suburban vernacular to create a unique retreat like home. Matyas Architects draws from their raw and natural palette to create a series of spaces that embrace warmth and a shared open connectedness.

Nestled within the south eastern suburbs of Melbourne, Wheelers Hill Residence aims to cast its own mould of what makes a generous and connected family home. Looking to the traditional rural structures of farmhouses, the overall form and its peaked gable roof hint to another setting yet, through a scaling down and immersion within a curated landscape setting, it feels grounded in place and responsive to its surrounds. The use of a peaked roof acts to both create a sense of identity amongst its context while also adding generous height internally to create an unexpected home setting once inside. Matyas Architects focuses on the tactile and textural elements of the home to create a welcoming and calm place of repose.

Built by Marcus Builders together with carpentry by Planera, the home has been carefully and laboriously crafted by its makers. Acting as an extension of the principles established within, the surrounding landscape design by Le Page Design further adds curious elements and combines species that feel deliberately fitting yet differing from the surrounding neighbours. In the balancing of the familiar and influences from afar, the resulting home challenges what the suburban setting should and can be. The use of stone, timber and handmade bricks further adds to the story of texture and warmth, enveloping the owners and their guests both when inside and when amongst the garden.

Binding all of the natural and expressive gestures is a sense of restraint used throughout. By extending the ceiling plane upward and utilising the peaked underside of the roof internally, the shared spaces feel larger and more generous; moments of compression in other areas then create a sense of intimacy and match their more passive functions. Throughout, artificial lighting has been reduced where possible, with a focus on bringing natural light in and connecting the interior to the surrounding landscape, both visually and through façade elements that open. While protected and private from the street, the landscape and key vistas are directed to further add to the feeling of seclusion and retreat.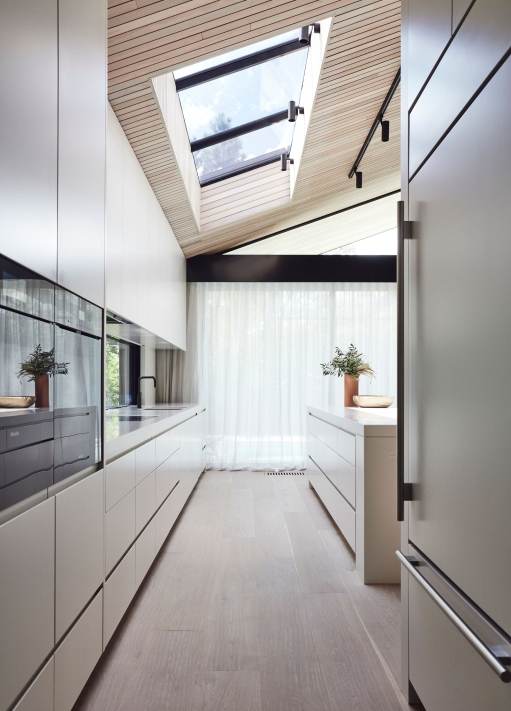 전통과 현재의 시간사이에서 고민한 흔적만큼 공간의 질은 깊어 집니다. 재해석한 박공지붕형태 아래 위치한 주거공간은 따뜻한 질감의 재료의 사용과 열린 평면구조로 온기있는 주거를 구현합니다.
---
---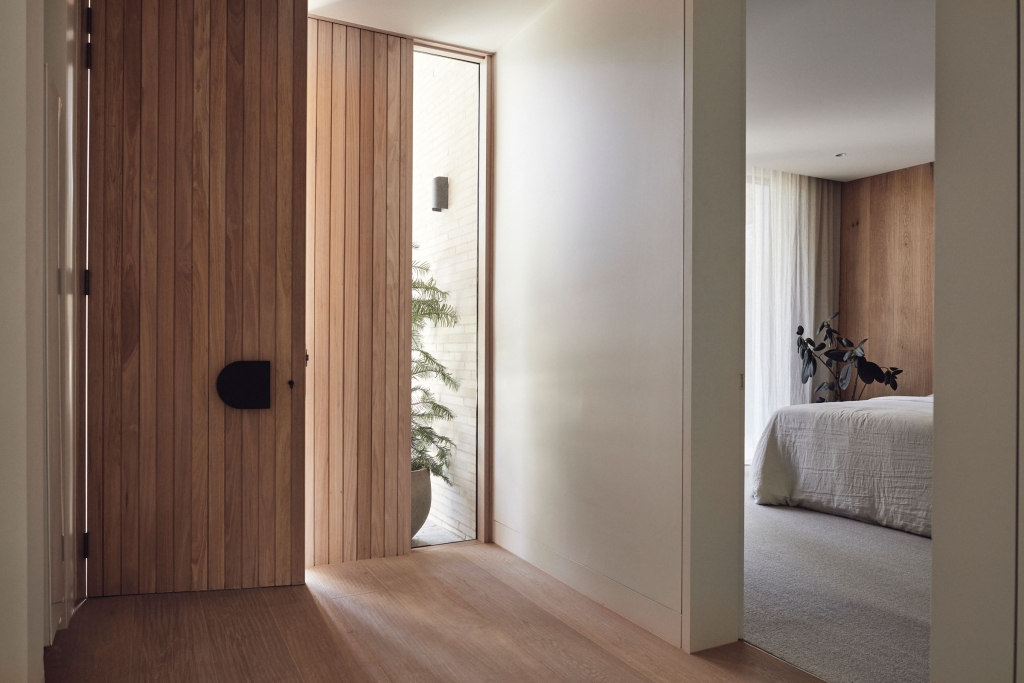 from thelocalproject