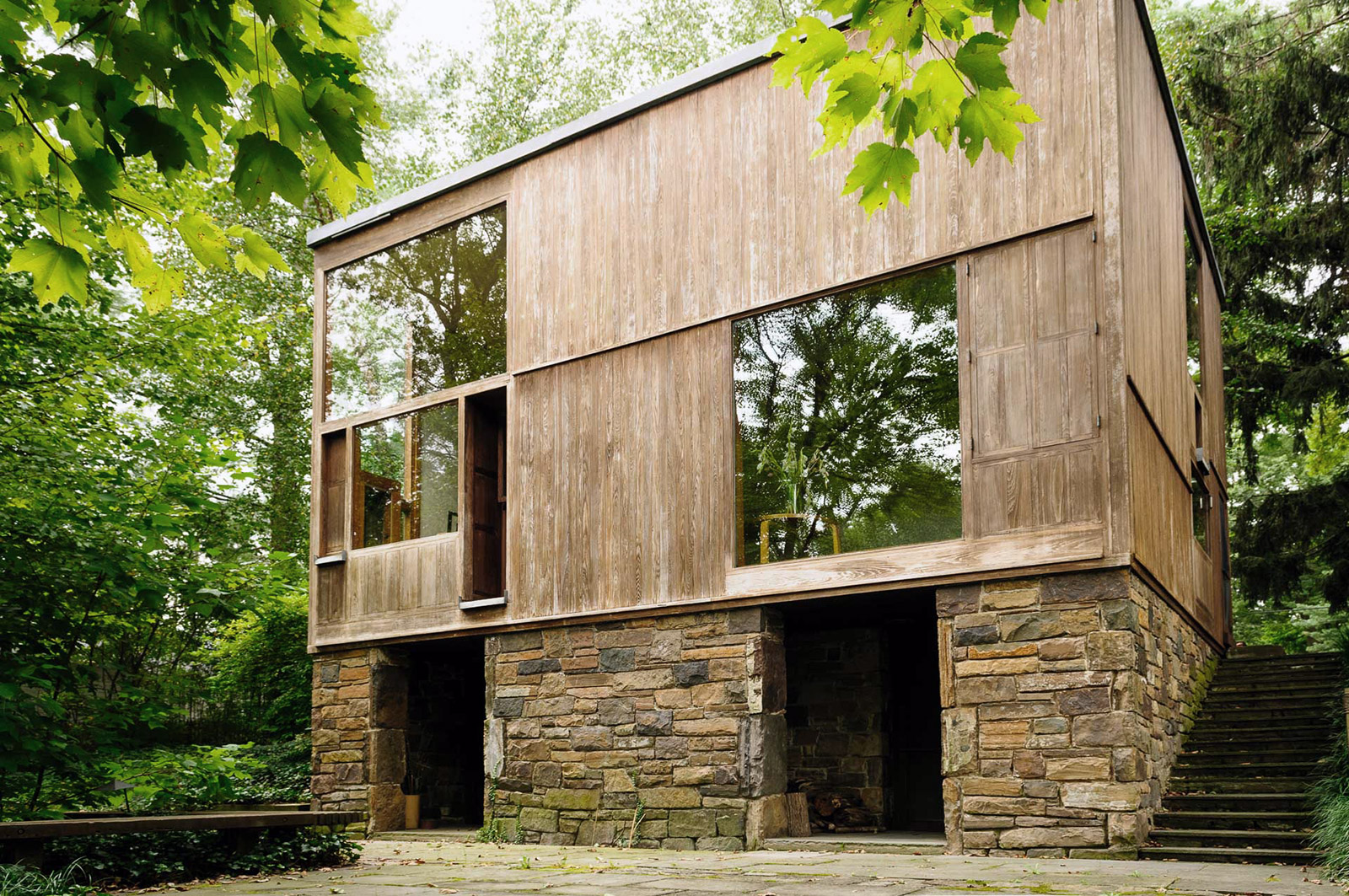 Louis Kahn-Fisher House
루이스칸-피셔 하우스
The Fisher House, also known as the Norman Fisher House, was designed by the architect Louis Kahn and built for Dr. Norman Fisher and his wife, Doris in 1967 in Hatboro, Pennsylvania. Characterized by its dual cubic volumes, stone foundation and detailed cypress cladding, the Fisher house stands as a clear statement of how Kahn was working at the time, and how his work differed from that of his contemporaries.

In the Fisher House, Kahn eschews the linearity of the modern plan and focuses on a simple geometry, allowing the cubes to provide a separation of public and private space.

Known widely for monumental works like the Salk Institute and the Richards Medical Center, the Fisher house stands as a testament to Kahn's ability to work with the details of small residential architecture. The Fisher House stands as the clearest example of Kahn's unique architectural style at the time, his use of the two almost perfect cubes differing greatly from much of what was being done at the time and setting him apart in his own field of design. It is one of nine houses that Kahn designed and constructed.

Dr. and Mrs. Fisher lived in a colonial style house in Hatboro, Pennsylvania, in which Dr. Fisher ran his family health practice. The Fishers were looking to construct another house nearby. The Fishers met Louis I. Kahn in 1960 and set a budget of $45,000, forcing Kahn to eliminate three rooms from the first sketch plan he drew.

During this time, Kahn was also working on the Salk Institute and the Capital Complex in Bangladesh. There were several different schemes proposed before Kahn and the Fishers were both satisfied. If some small thing needed to be changed, Kahn would start over with the design, feeling that the total composition would be compromised if things were simply altered.

In the very first scheme, the two separate square volumes are apparent. The circulation is mostly vertical and separated within each volume. In this design, Kahn had the large stone fireplace, which would separate the living area and dining area. It was while in Dacca, Bangladesh working on the Capitol Complex, that Kahn discovered the idea of two cubes intersecting at an angle. His initial plan called for one volume to be masonry and the other to be wood. Kahn eventually eliminated this idea due to budget restrictions. The final plan was a masonry foundation and plinth with the two wooden cubes resting on top. The wood was crafted with deep window pockets and built-in cabinets, tables and seating.[

The Fisher house, though a small residential project, came during a time of intense work for Kahn and allowed him to explore some of the ideas that would appear in later large works.

In 2012, the Fisher family sold the house to a private owner under the guidance of The National Trust.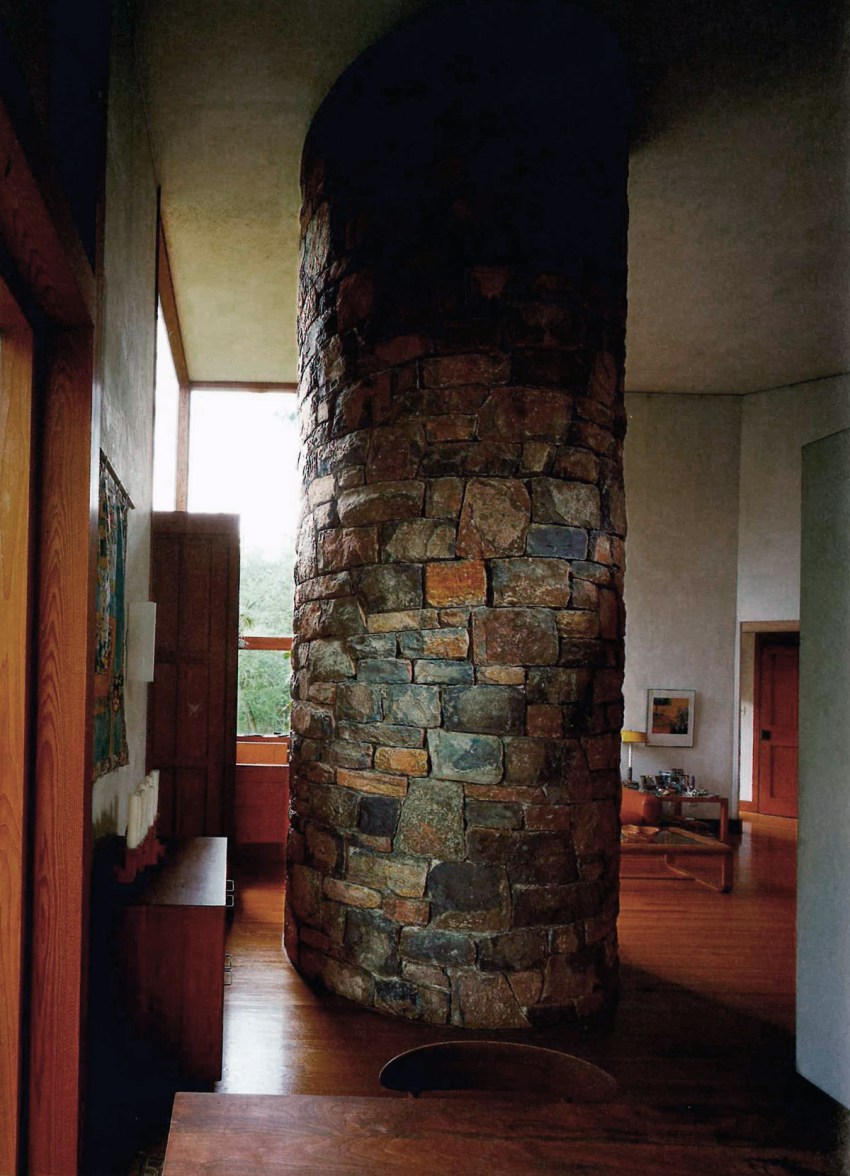 노먼 피셔하우스라고도 알려진 피셔하우스는 건축가 루이스칸이 노먼 피셔 박사와 그의 아내 도리스를 위해 설계한 주택입니다. 이중 큐빅 볼륨과 석재 기초 그리고 사이프러스 클래딩이 특징인 피셔하우스는 당시의 건축양식과 루이스 칸의 건축양식에 대한 차별성을 보여줍니다. 평면 구성 또한 전형적인 플랜의 틀을 벗어나 기하하적인 큐브가 공적공간과 사적공간을 분리할 수 있도록 설계되어 있습니다.
---
---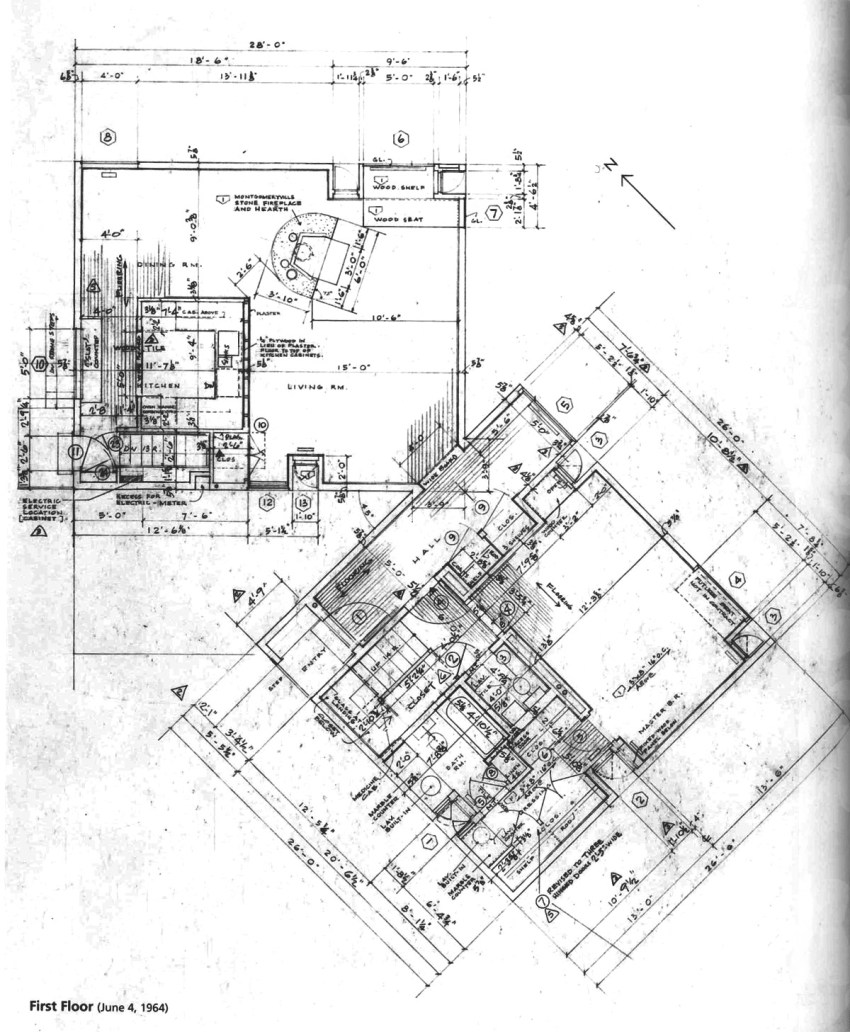 from archeyes