SO-IL and FREAKS extend glass museum in France with sweeping public plaza
소-일 & 프레이크즈
New York office SO-IL and Parisian studio FREAKS have completed the renovation and extension of an 18th century glass factory in France, adding a sweeping concrete plaza that unites a series of cultural spaces.

The site, located close to the village of Meisenthal in the Northern Vosges Natural Park, has been home to the Meisenthal Glass Museum since 1978 and the International Glass Art Centre since 1992.

"The site is composed of buildings from different periods and aesthetics, with different heights, access levels and inner organisation logistics," co-founder of FREAKS Yves Pasquet told Dezeen.

"So connecting them all with a waving concrete veil allowed us to unify and dynamise the whole site at once," he continued.

"We did not want to create another object but to integrate what was there through a unifying strategy that offers a novel experience for users and visitors," added SO-IL founding partner Florian Idenburg.

Due to the protected nature of the existing buildings, the studio's interventions are kept minimal, with simple concrete additions contrasting the brick and steel of the original structures.

As well as the new entrance and cafe, two concrete structures providing administrative space have been slotted in around a brick chimney to the south of the site.

Here, there are also slender steel bridges and walkways on concrete columns that connect the upper levels of buildings, while to the north of the site, the plaza rises to connect to the museum and create elevated terraces on either side.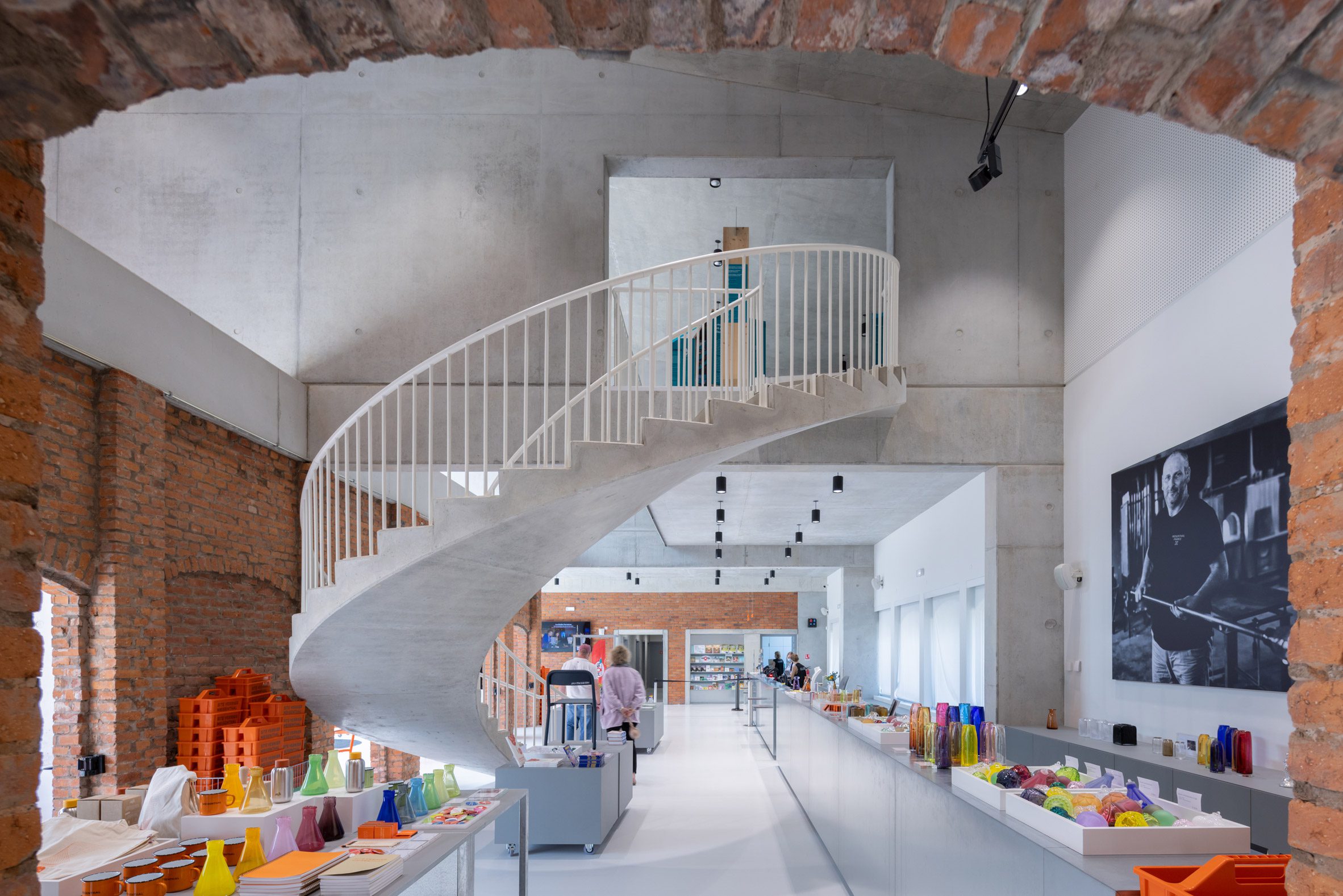 18세기 유리공장은 이제 공장으로 더이상 사용되지 않습니다. 지역문화를 위한 소셜의 장소로 제공됩니다. 뉴욕 사무소 SO-IL 와 파리사무소 FREAKS의 협업을 통해 리노베이션된 건축공간은 역동적이며, 활동적인 언어로 구성됩니다. 기존 건축공간을 존중하는 건축어휘는 기존 형상을 유지하며, 비어진 공간에 콘크리트의 물성을 비틀어 삽입함으로써 대비를 이루는 장면을 연출합니다.
---
---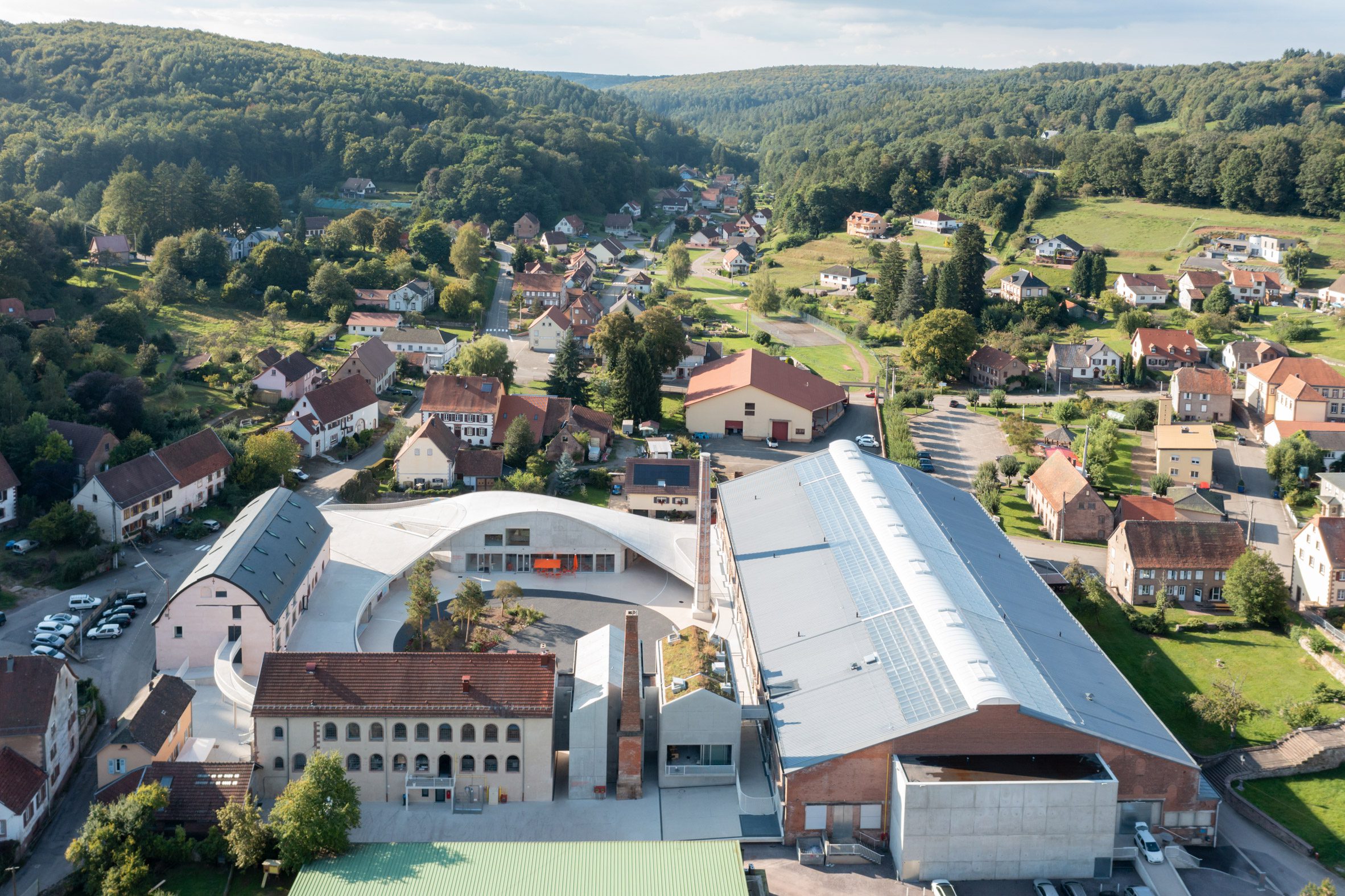 from dezeen