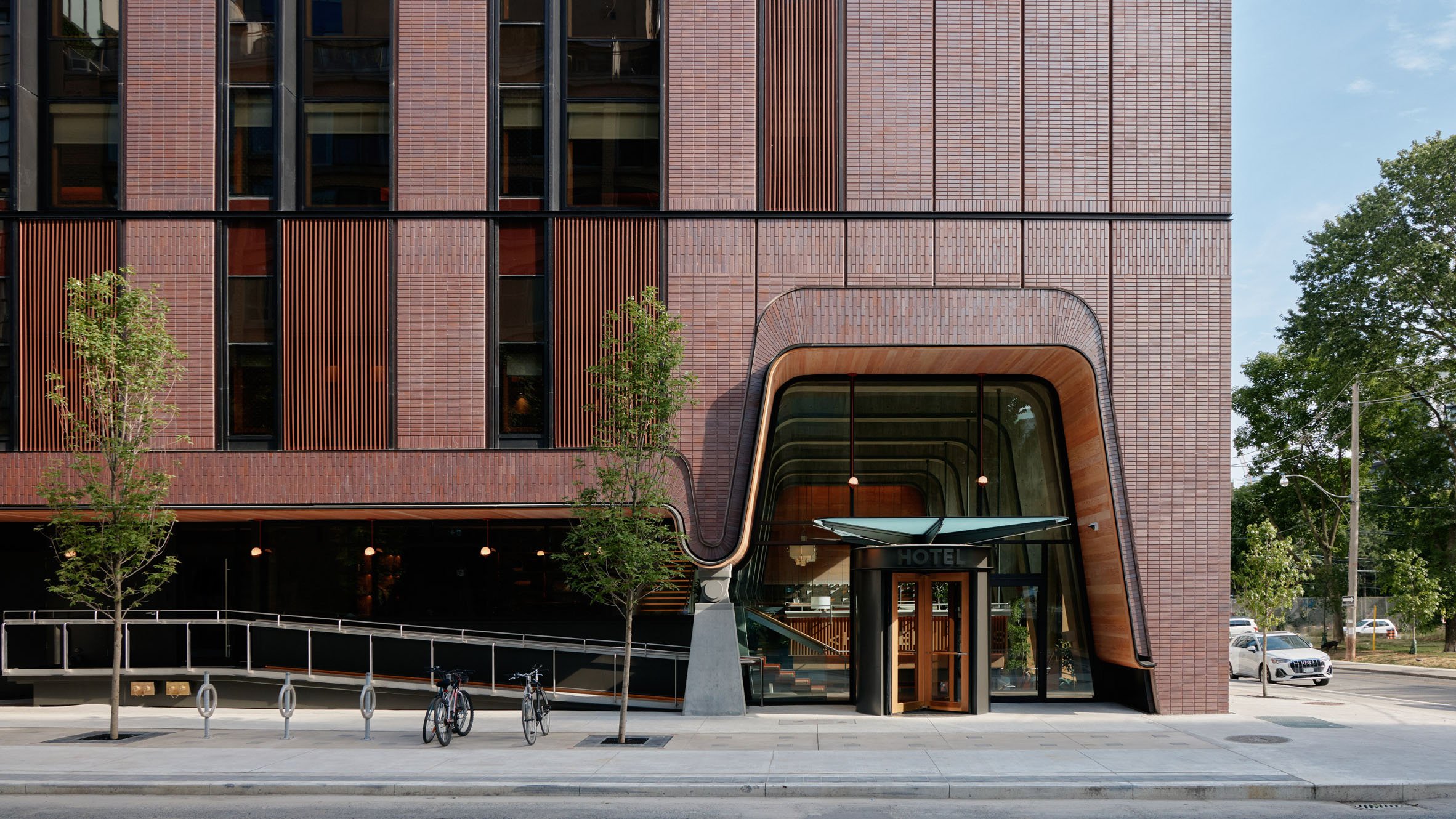 Shim-Sutcliffe Architects-Ace Hotel Toronto
거대한 콘크리트 구조물이 인상적인 공간을 만드는 에이스호텔. 로비의 오픈스페이스를 구현하는 콘크리트 구조물과 클래식과 모던함이 조화를 이루는 인테리어 디자인은 호텔의 고유한 분위기를 형성한다. 편안하면서도 정적인 분위기를 형성한다.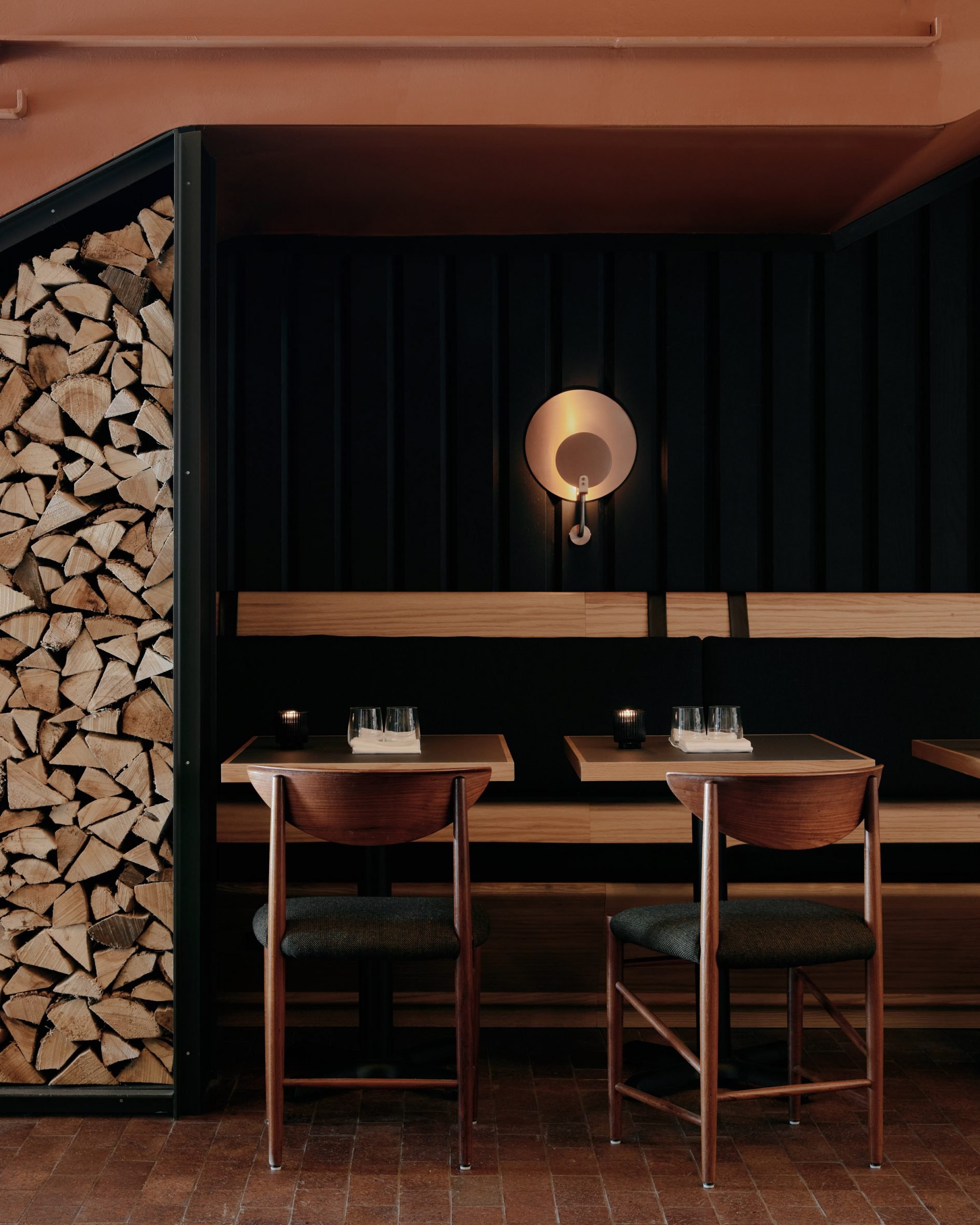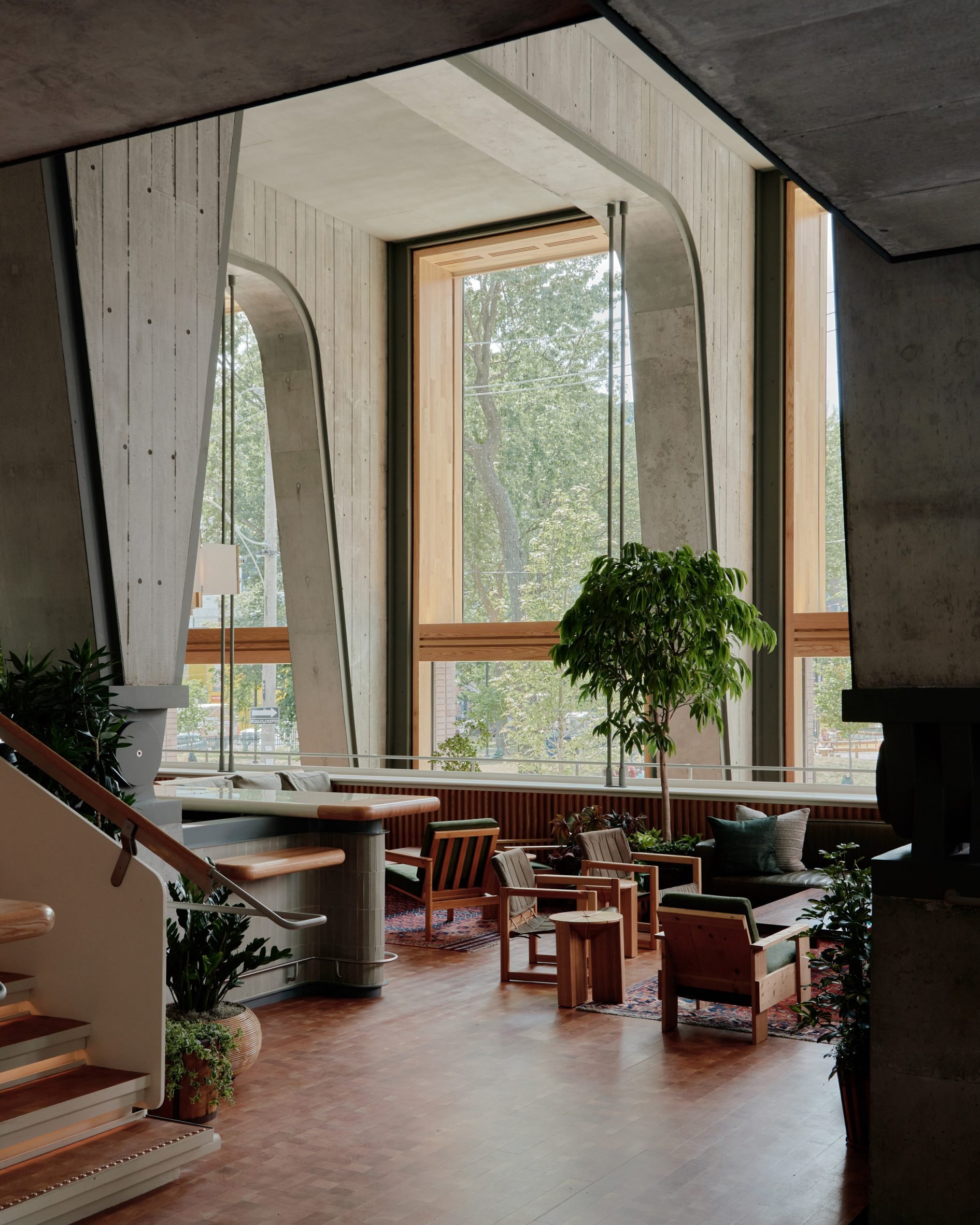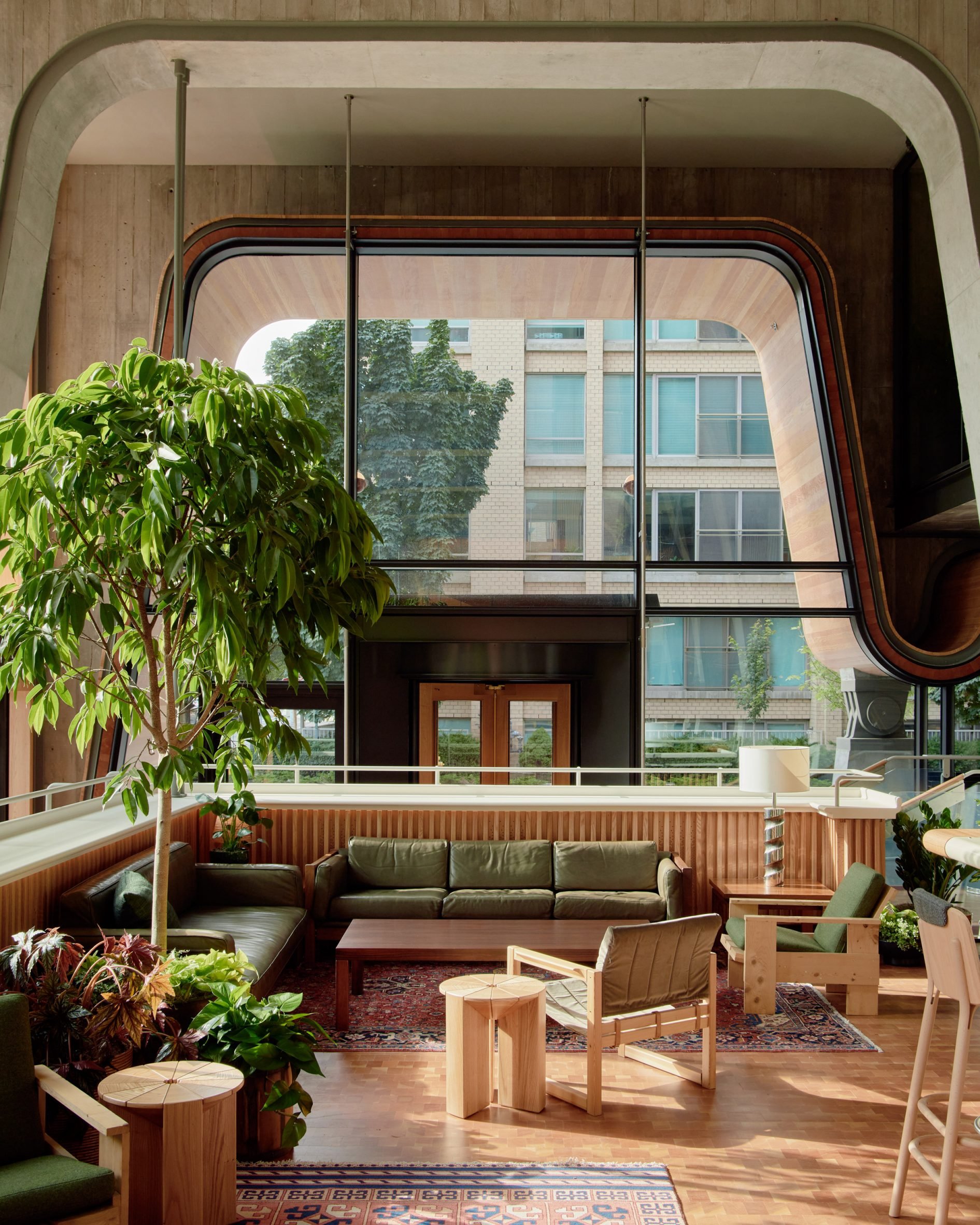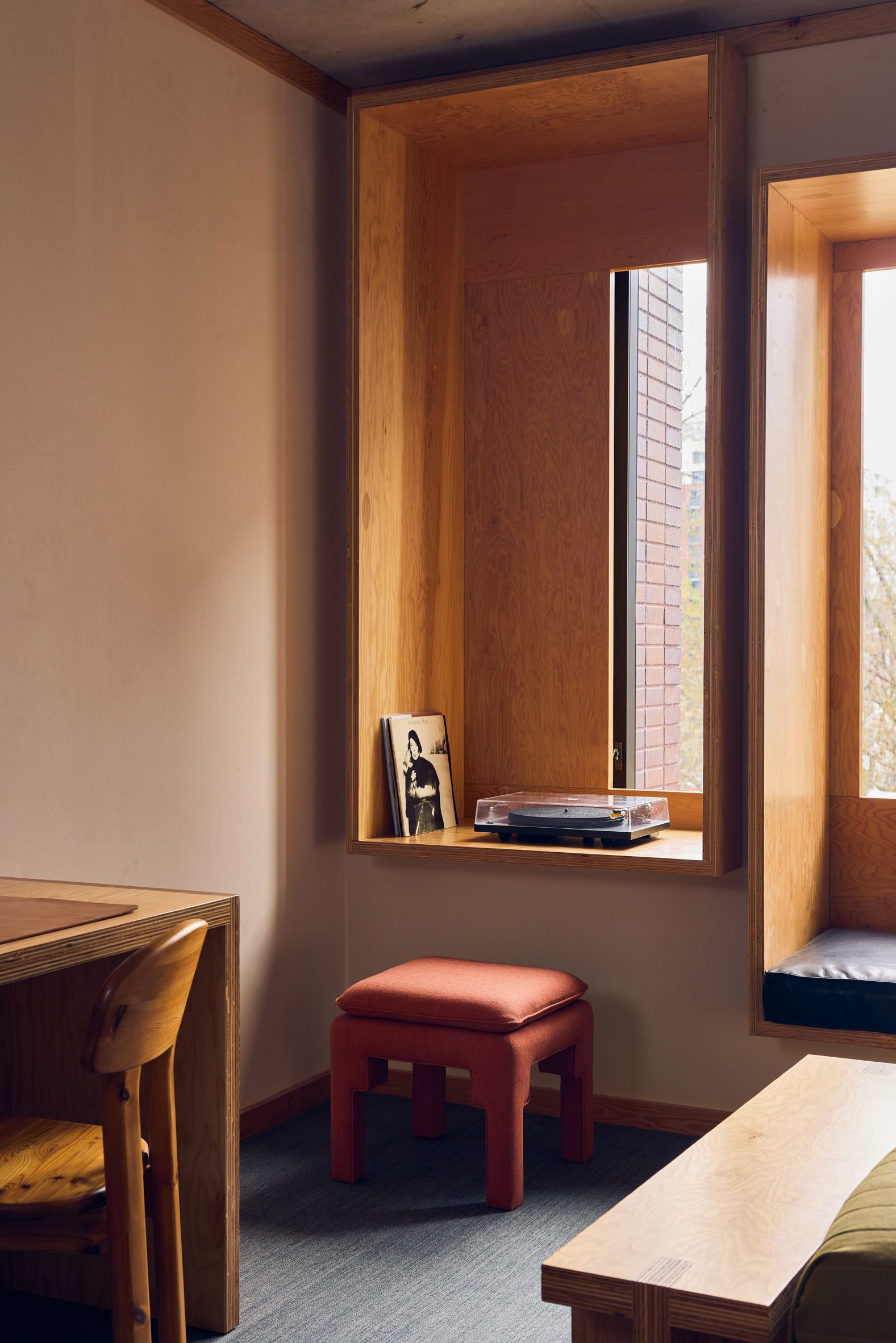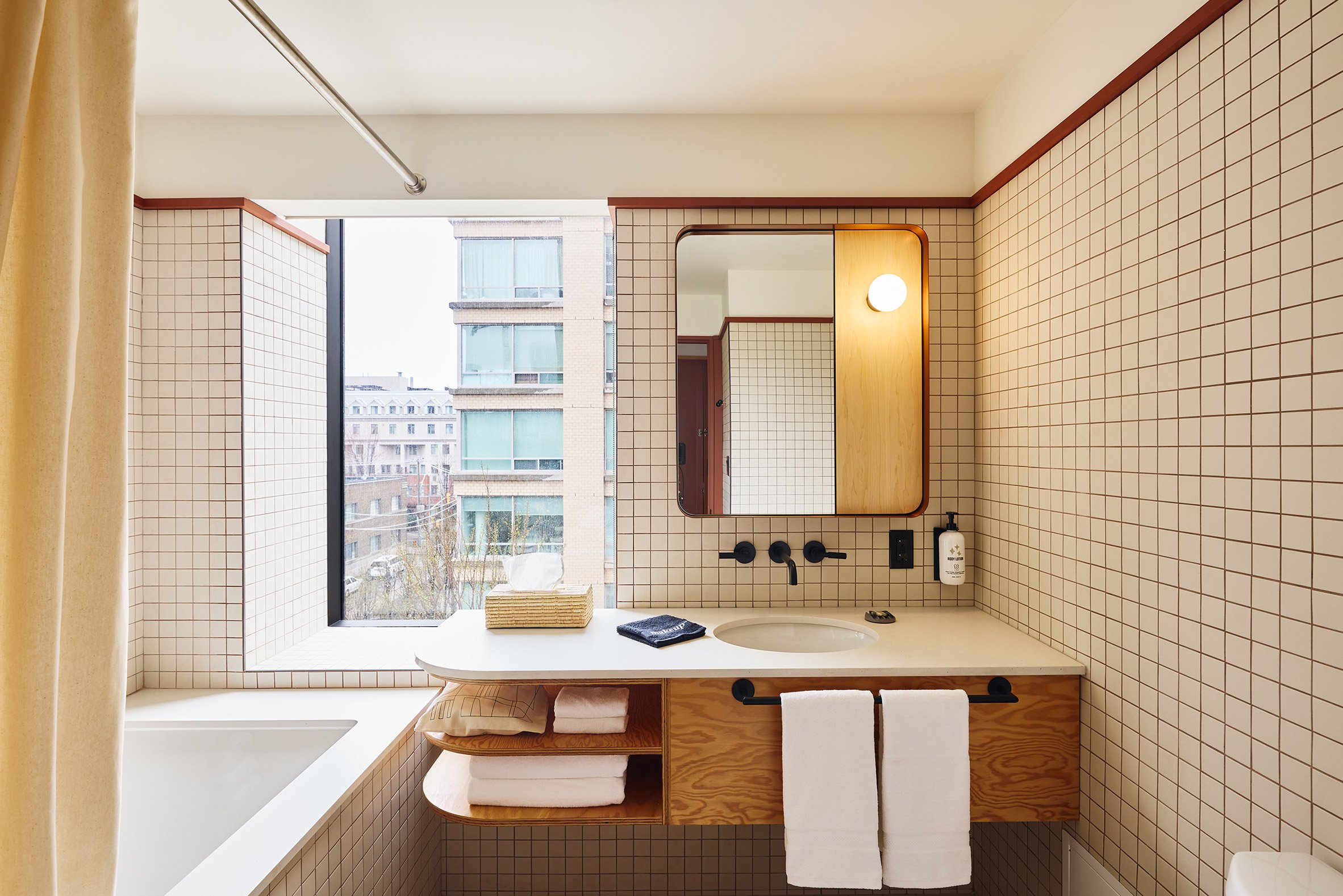 Ace Hotel Toronto by Shim-Sutcliffe Architects features a suspended lobby

Canada's first Ace Hotel has opened in Toronto, housed in a new building by Shim Sutcliffe Architects that features a lobby suspended from huge concrete arches.

The ground up project was built in the city's Garment District, close to Downtown and the bustling Queen Street West area, which has a history of manufacturing but is now associated with arts and culture venues.

Toronto-based Shim Sutcliffe Architects, which was awarded Canada's RAIC Gold Medal in 2021, worked with Ace Hotel's in-house studio Atelier Ace to design the 123-room hotel so that it would fit within its surroundings.

"Our intention with Ace Hotel Toronto was to make a positive contribution to our city, a welcoming civic space where life happens and memories are made, and where both locals and their guests feel equally at home," said Shim Sutcliffe Architects co-founder Brigitte Shim.

"They have built an inherently civic space that respects the neighborhood's storied past while nurturing its future," added Ace Hotel Group CEO Brad Wilson.

The building is clad in red bricks laid in various patterns across the facades, which were designed to recall "the important role bricks pressed from Don Valley clay played in forming the city's visual identity," according to the hotel's team.

Along the street front, an awning extends to shelter a walkway and swoops over the entrance to form a trapezoidal shape with curved corners.

The same shape is repeated by the huge structural concrete and steel arches inside, from which the elevated lobby area is suspended via slender steel rods.
from dezeen