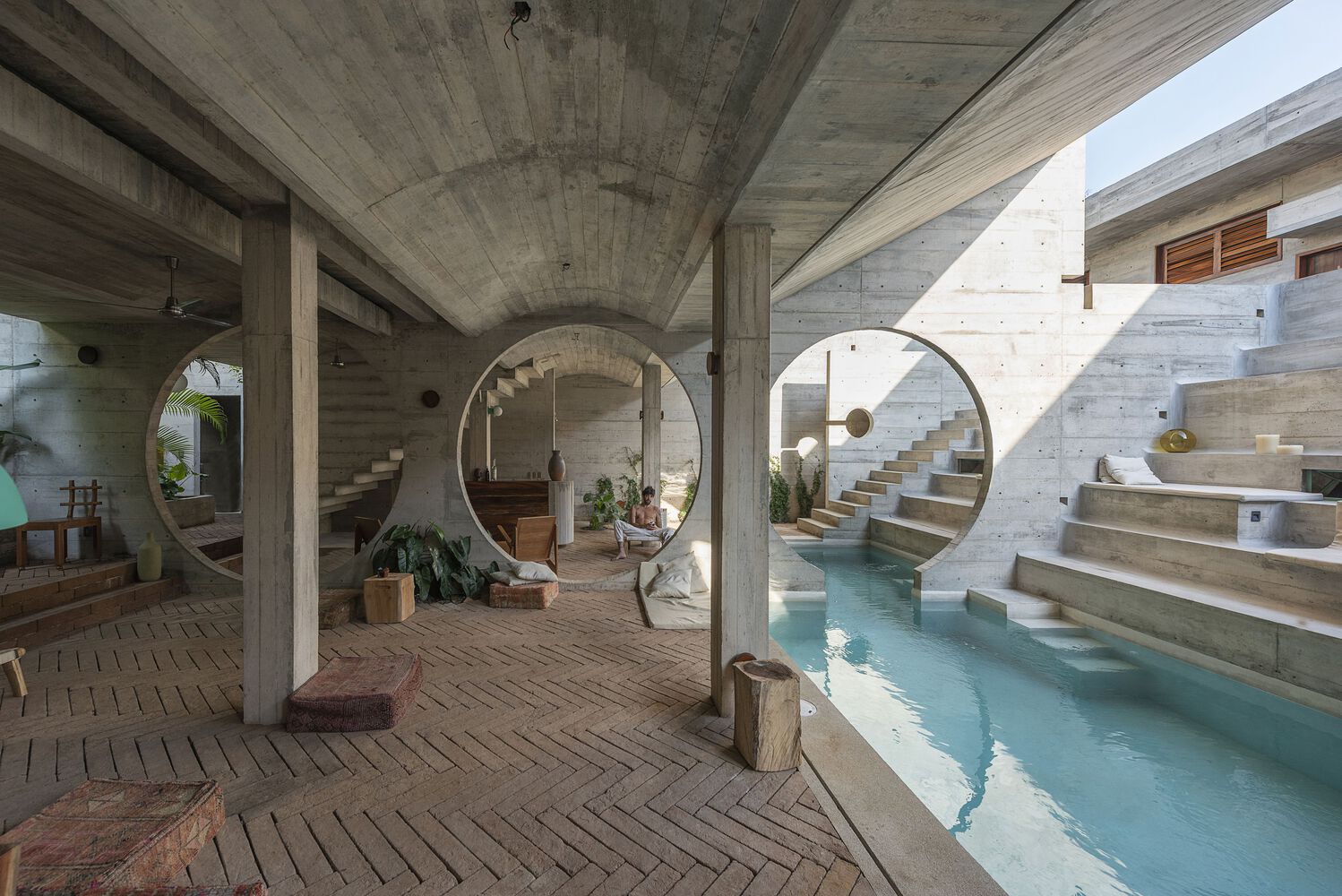 Ludwig Godefroy Architecture-house to
까사 티오는 단순함 속에서 전달되는 묵직함과 우아한 컨셉디자인(전통화 아방가르드의 조화로 이루어지는)이 만드는 균형미를 표현한다. 오악사원의 현대적인 재해석 또한 이번 작업에 포함된다. 오래된 것과 새로운 것이 만나는 어색함 또한 신선함으로 전달된다.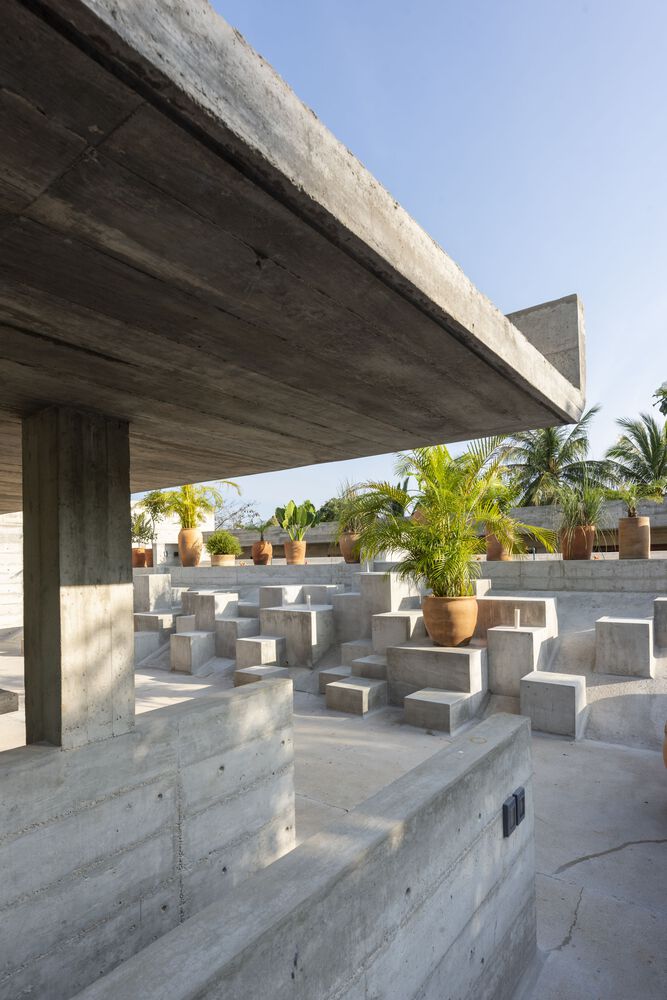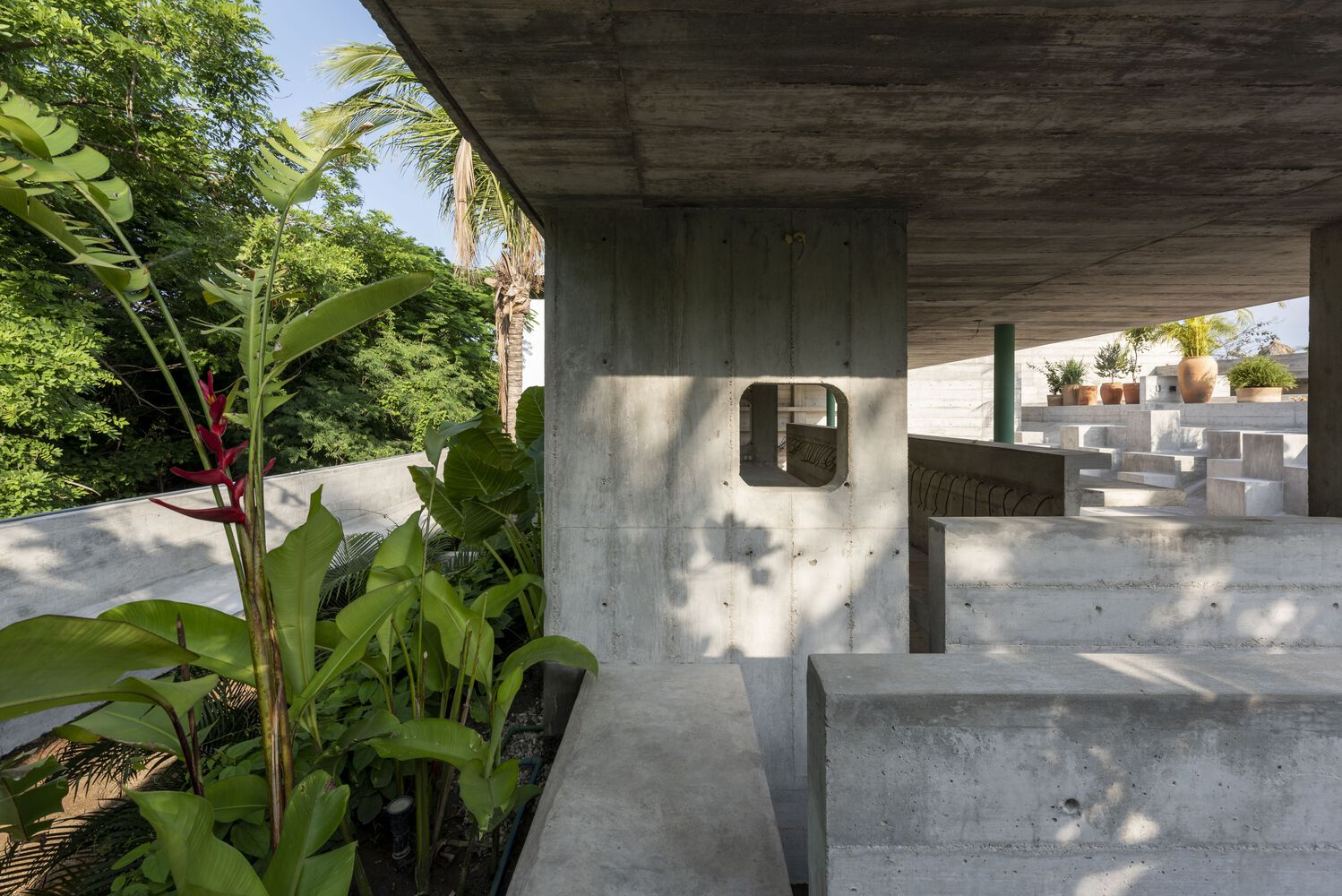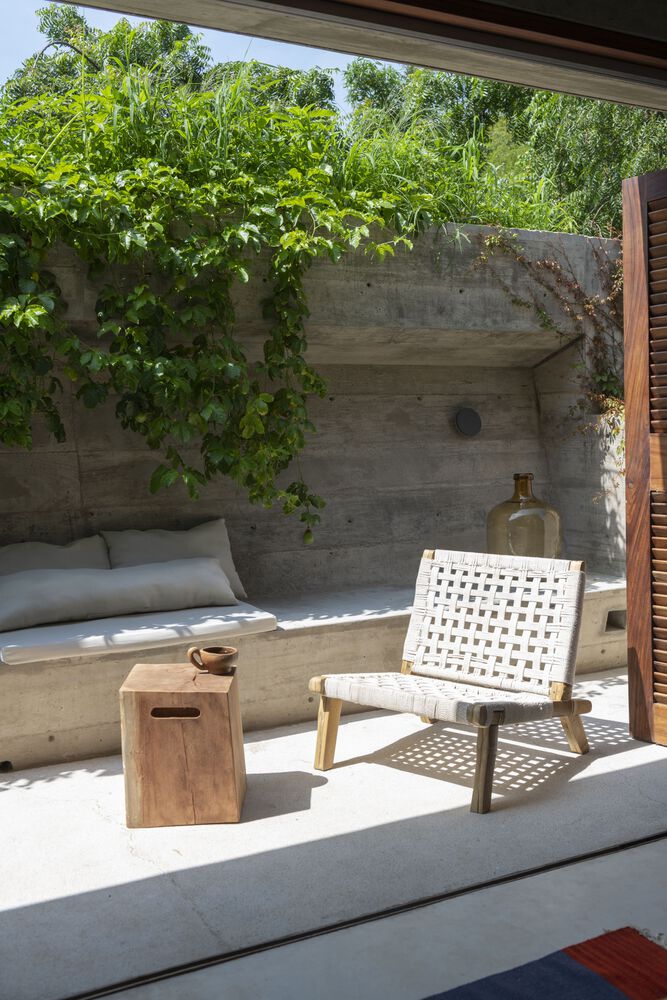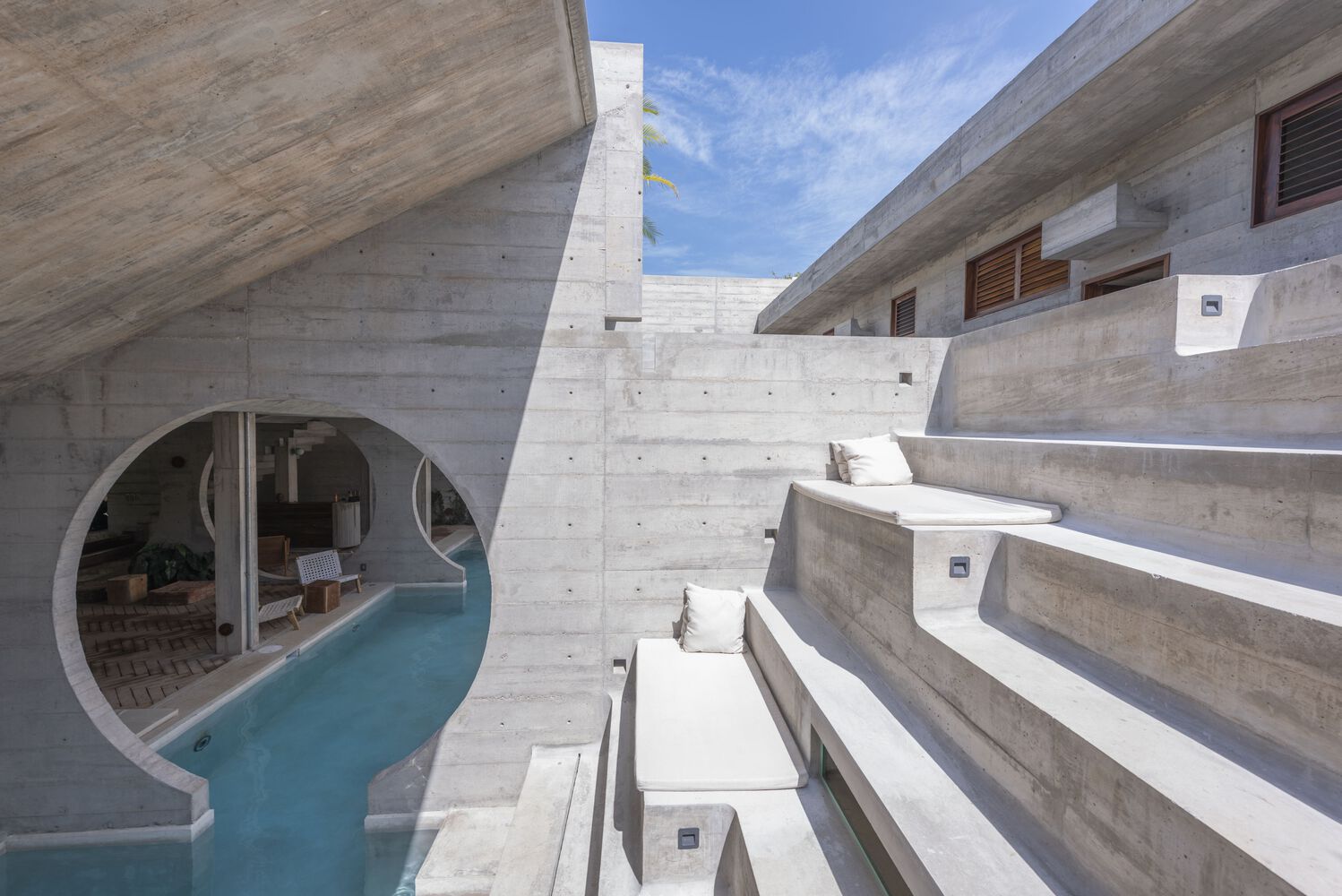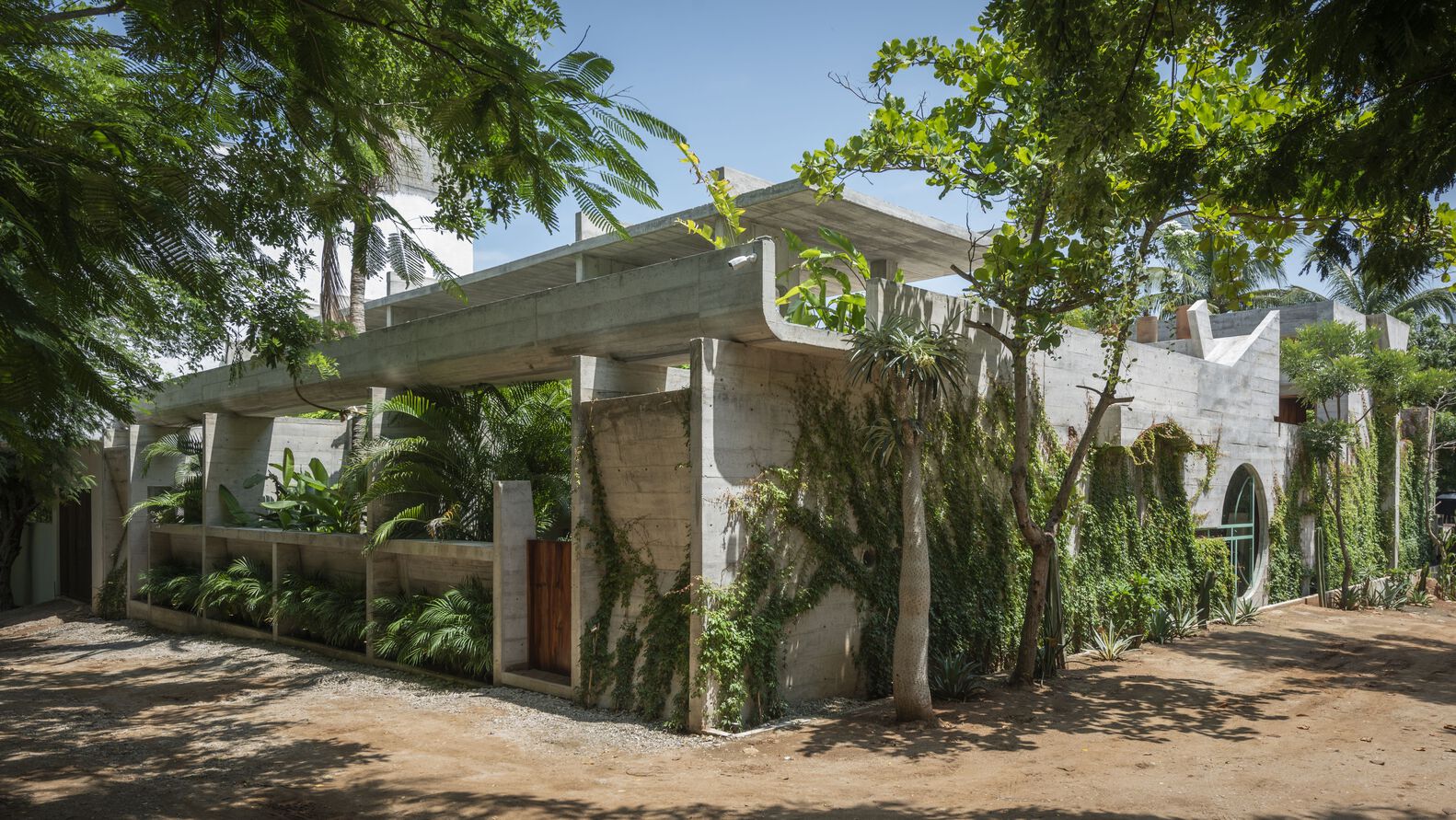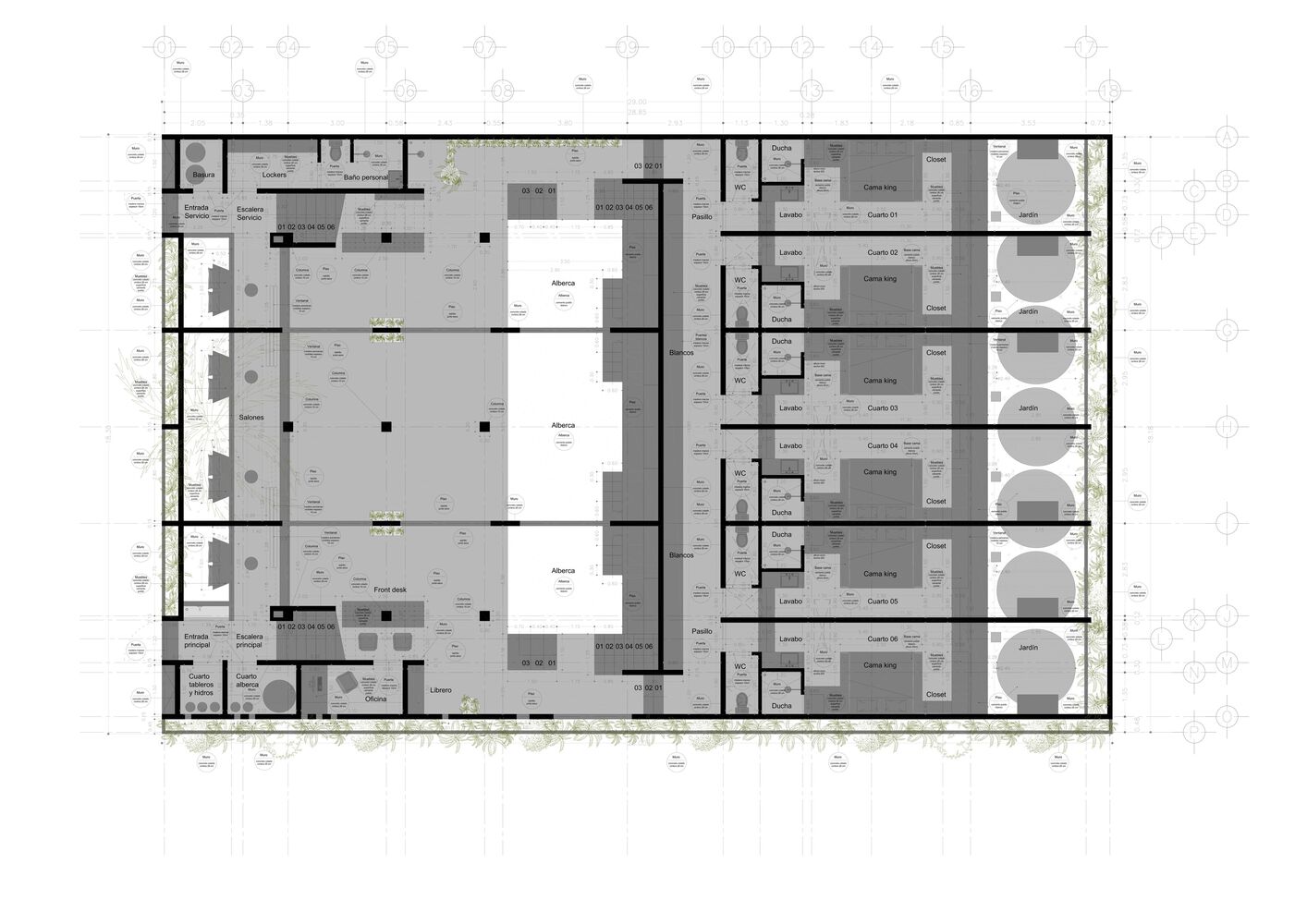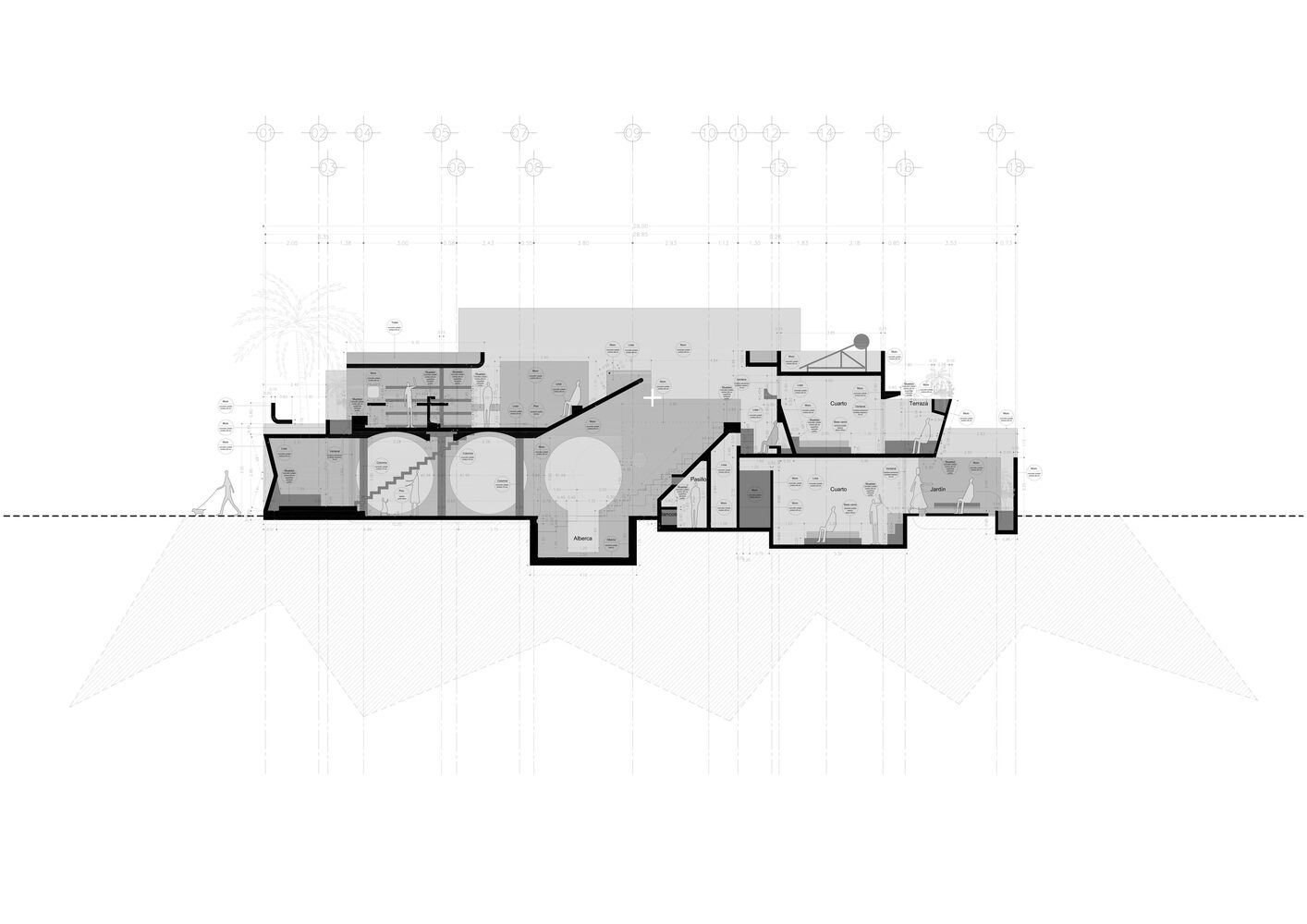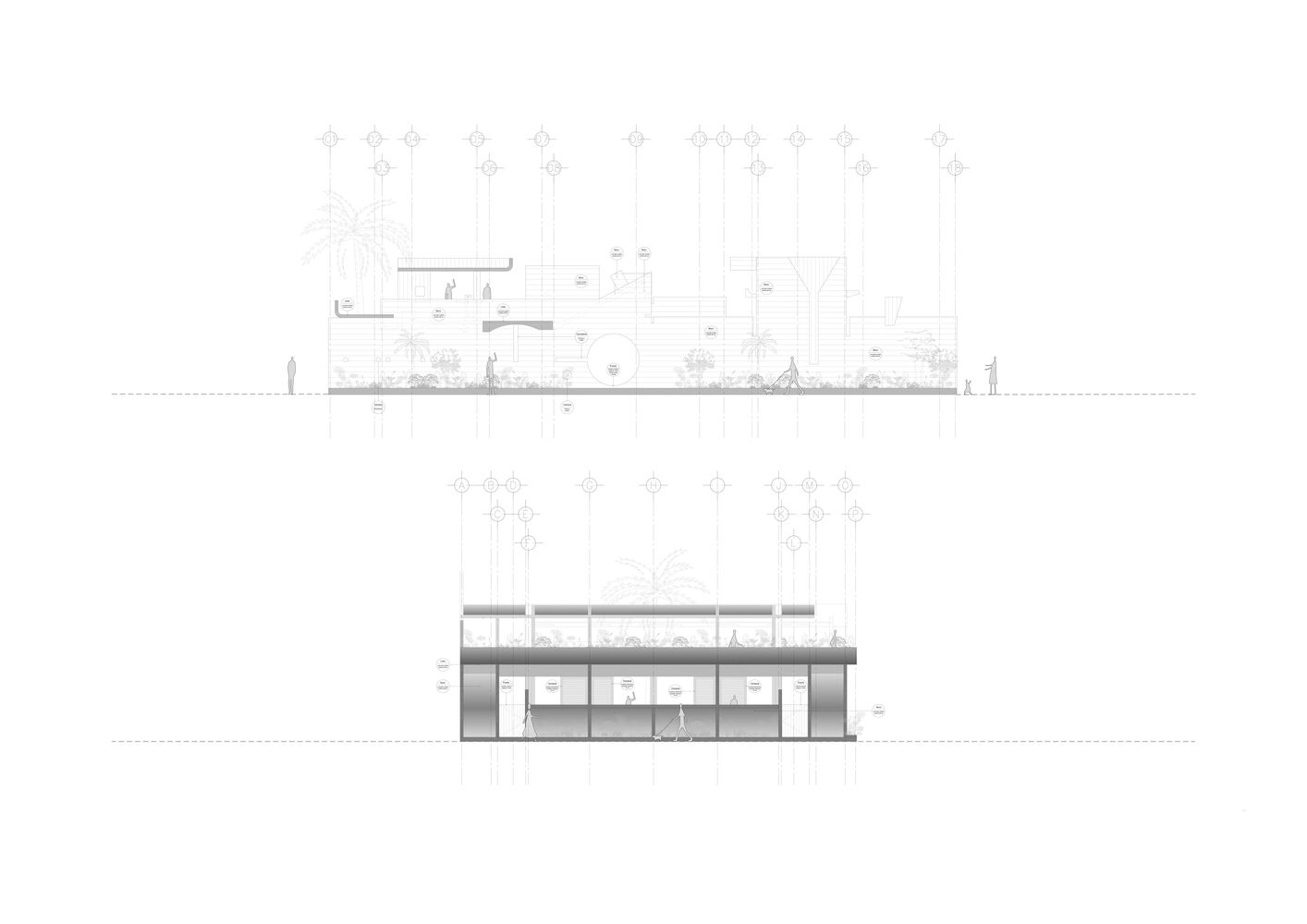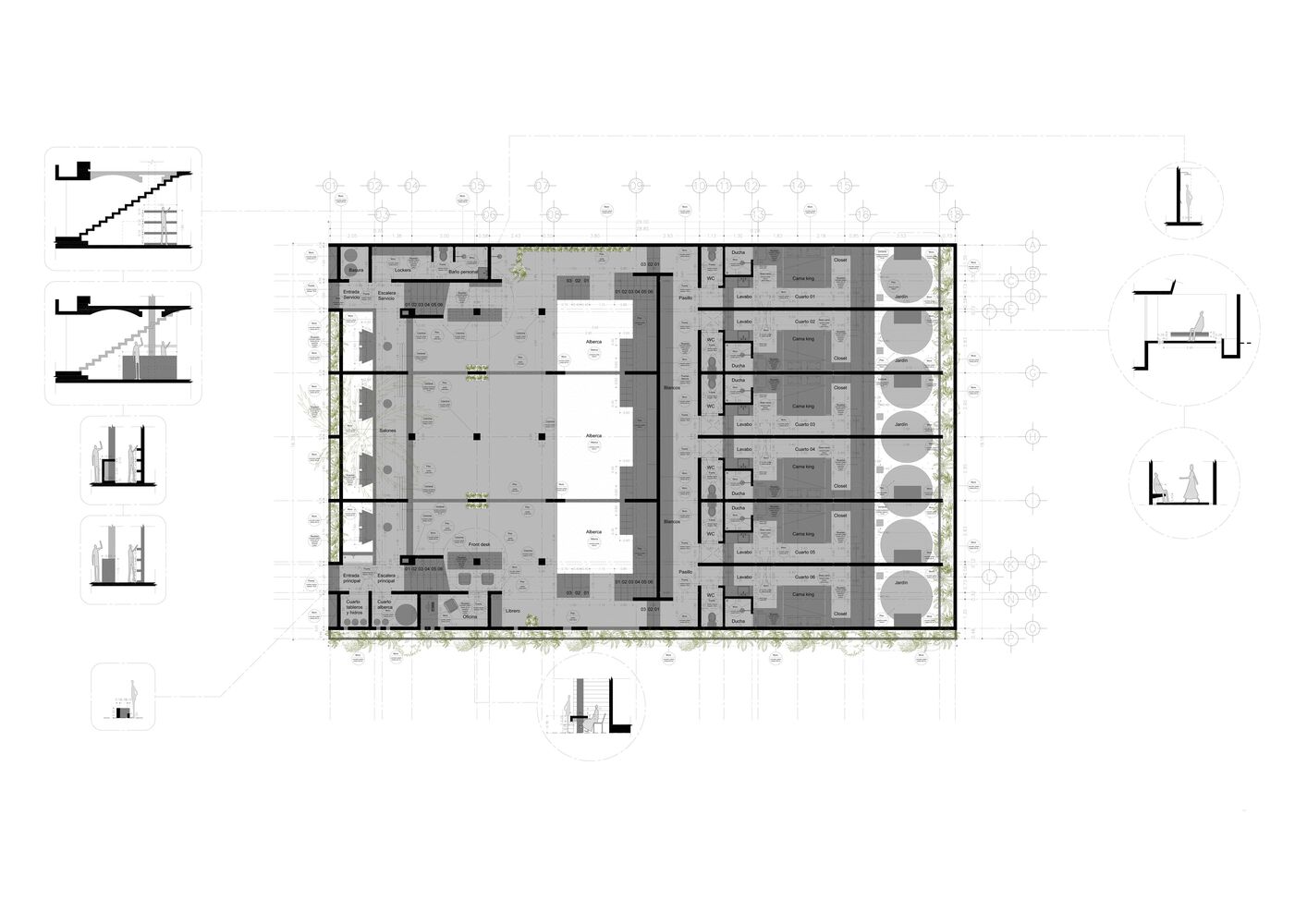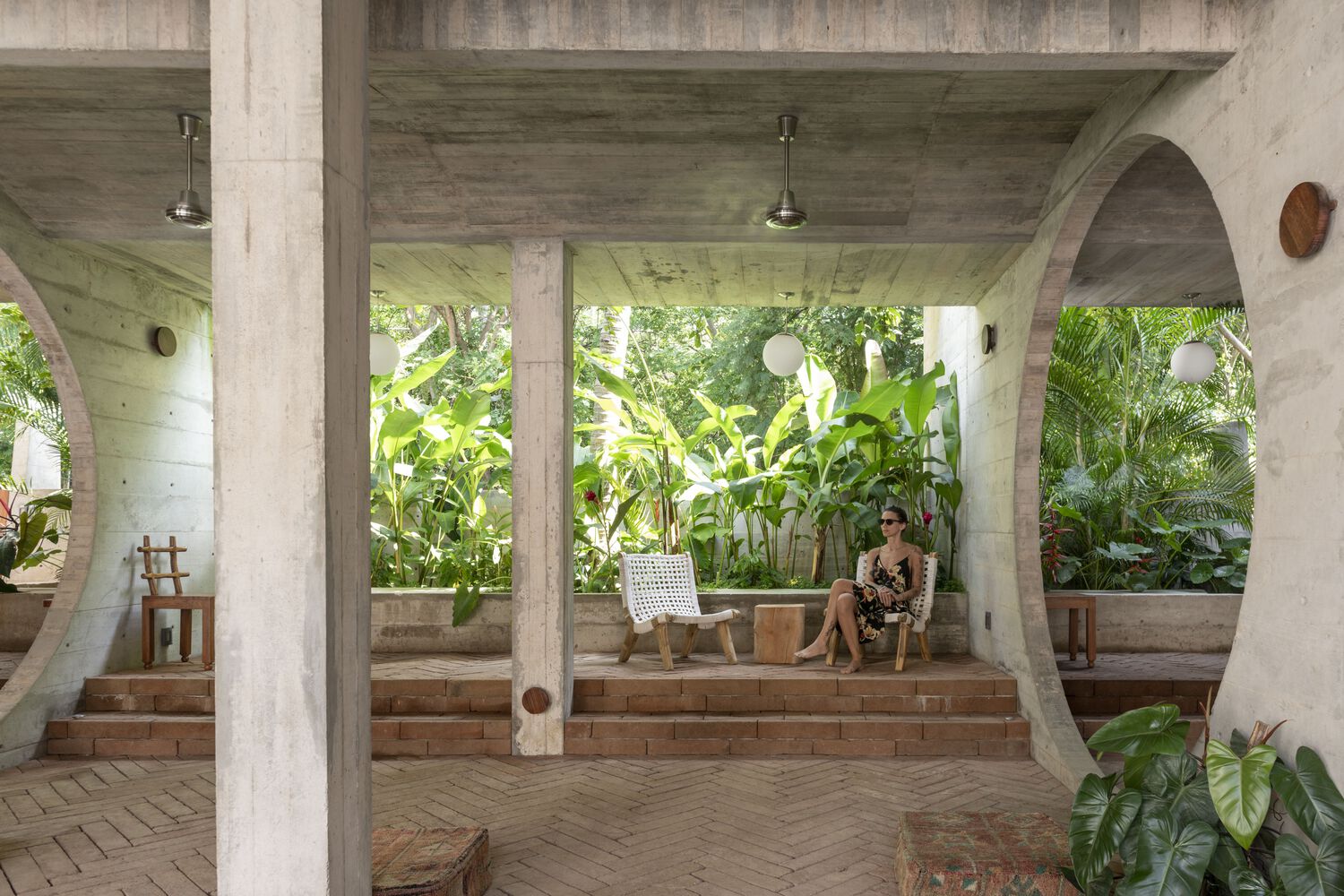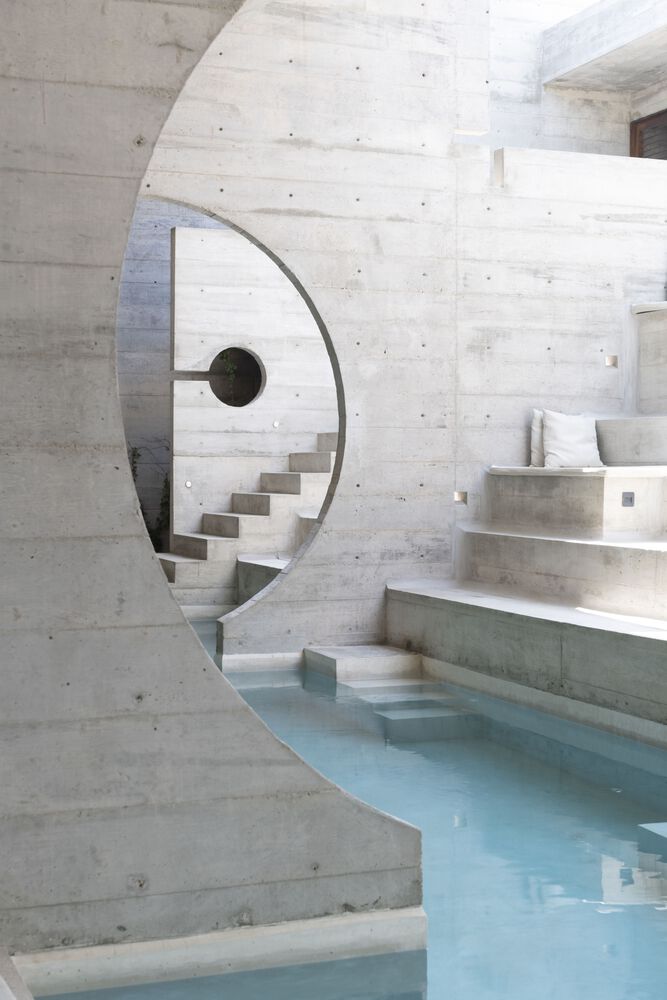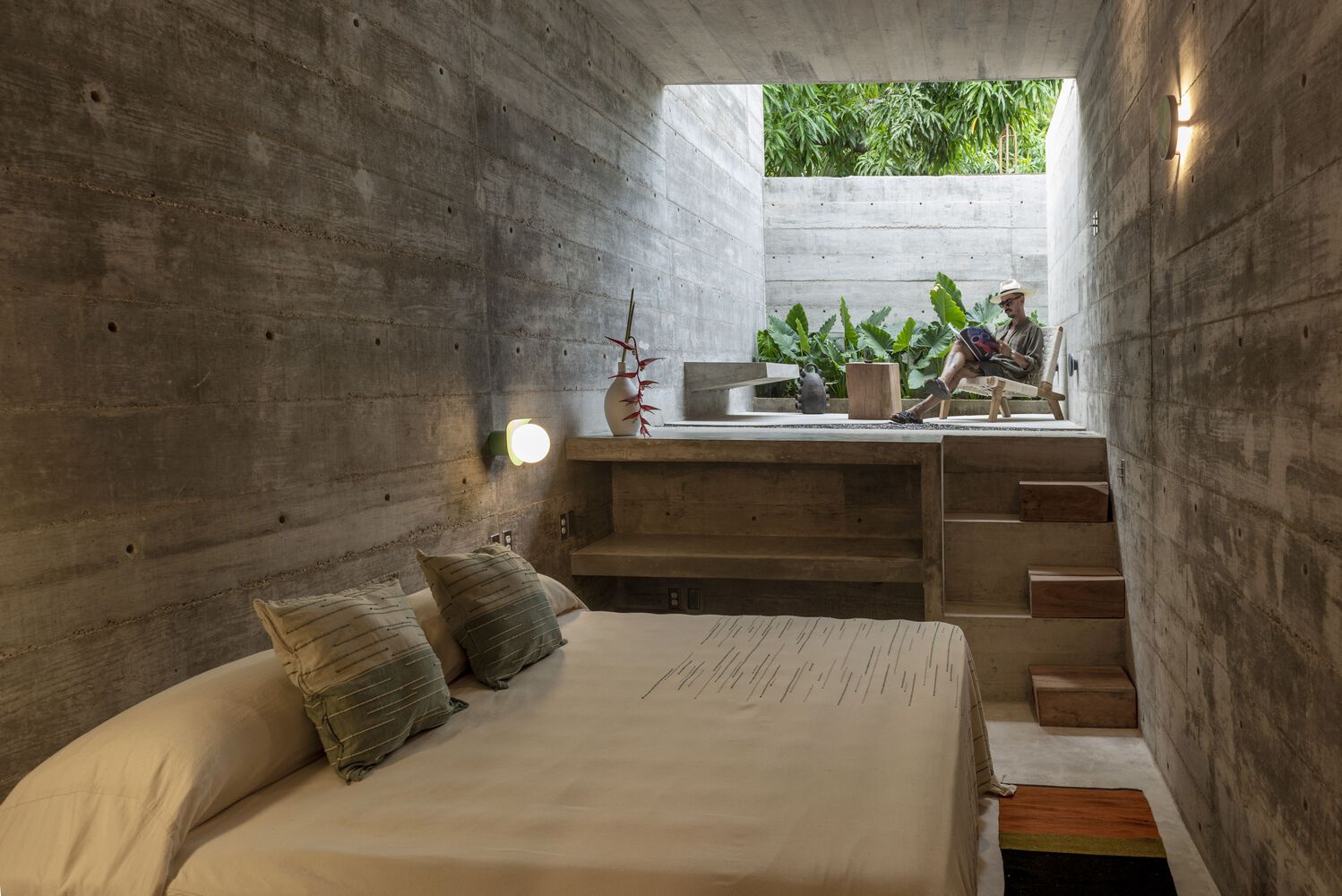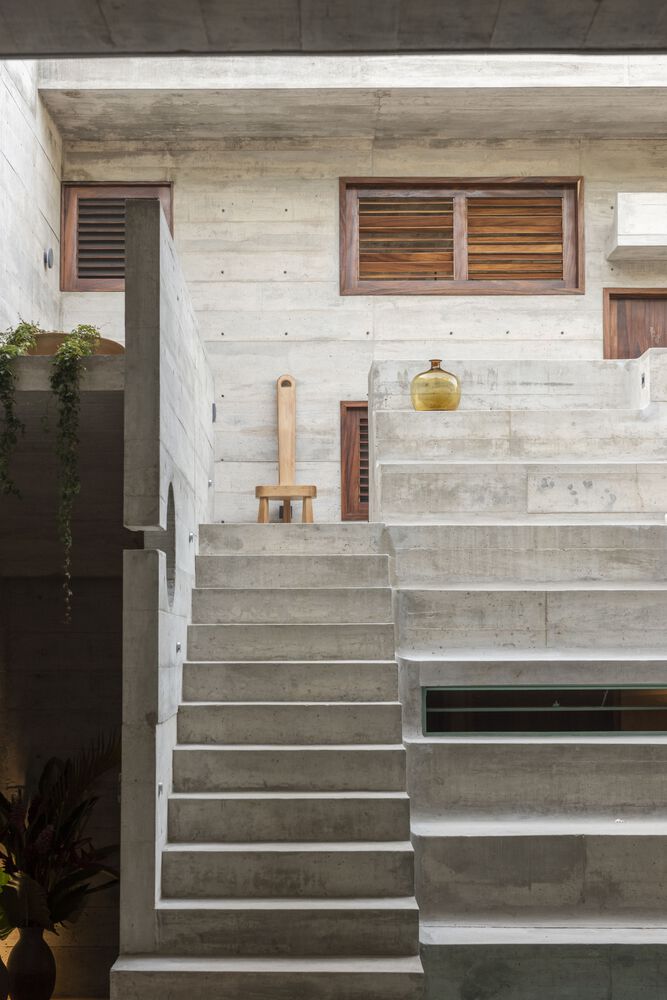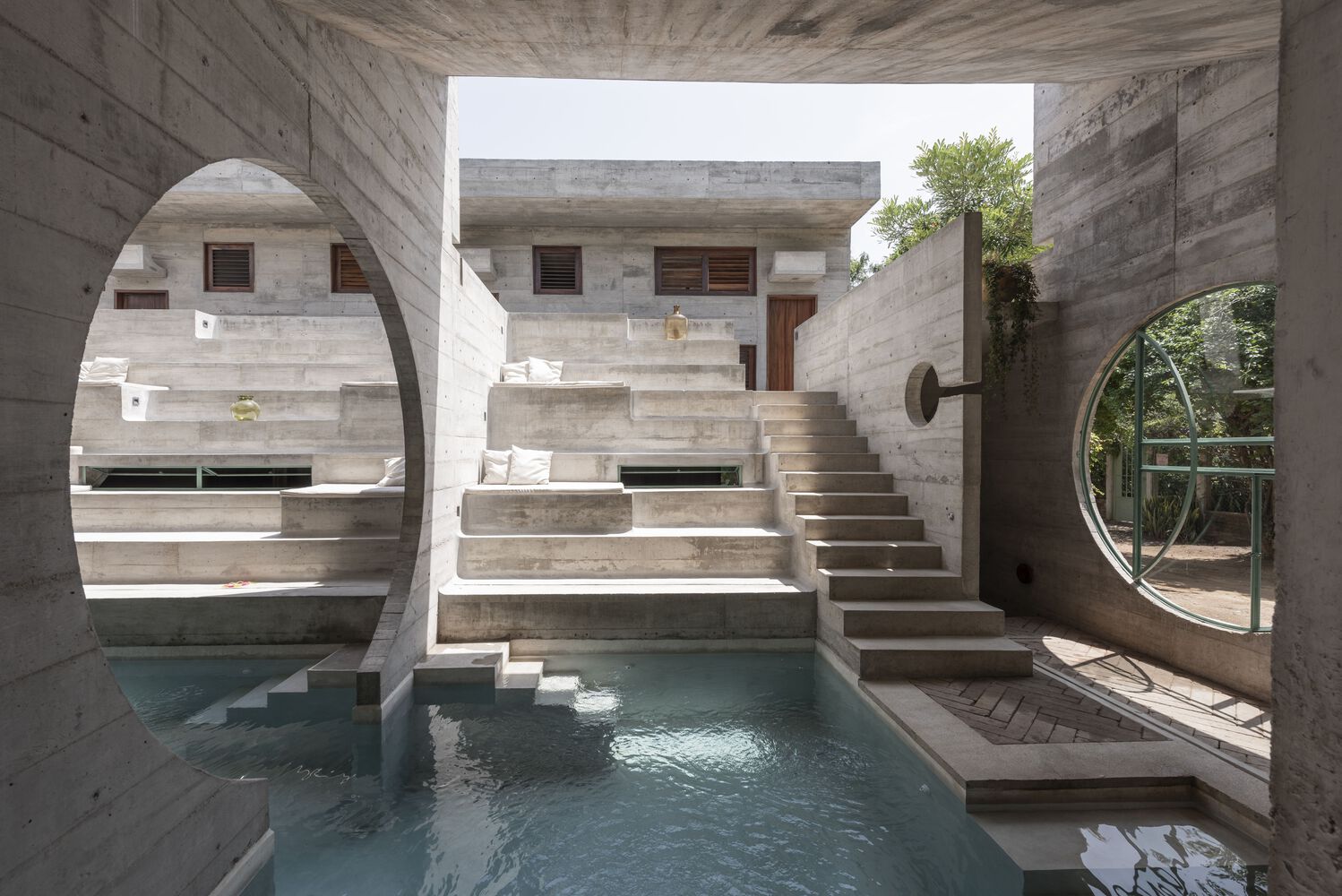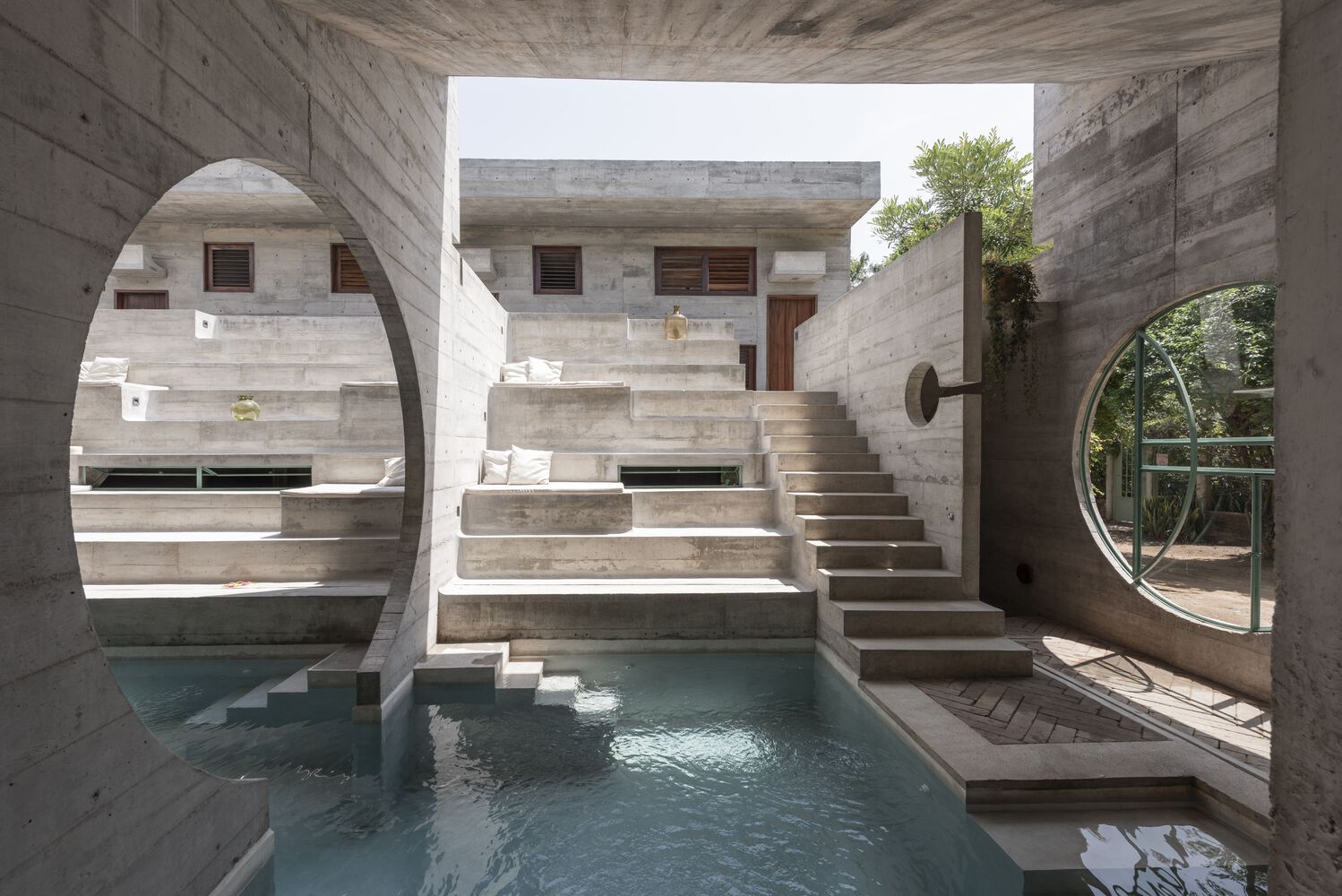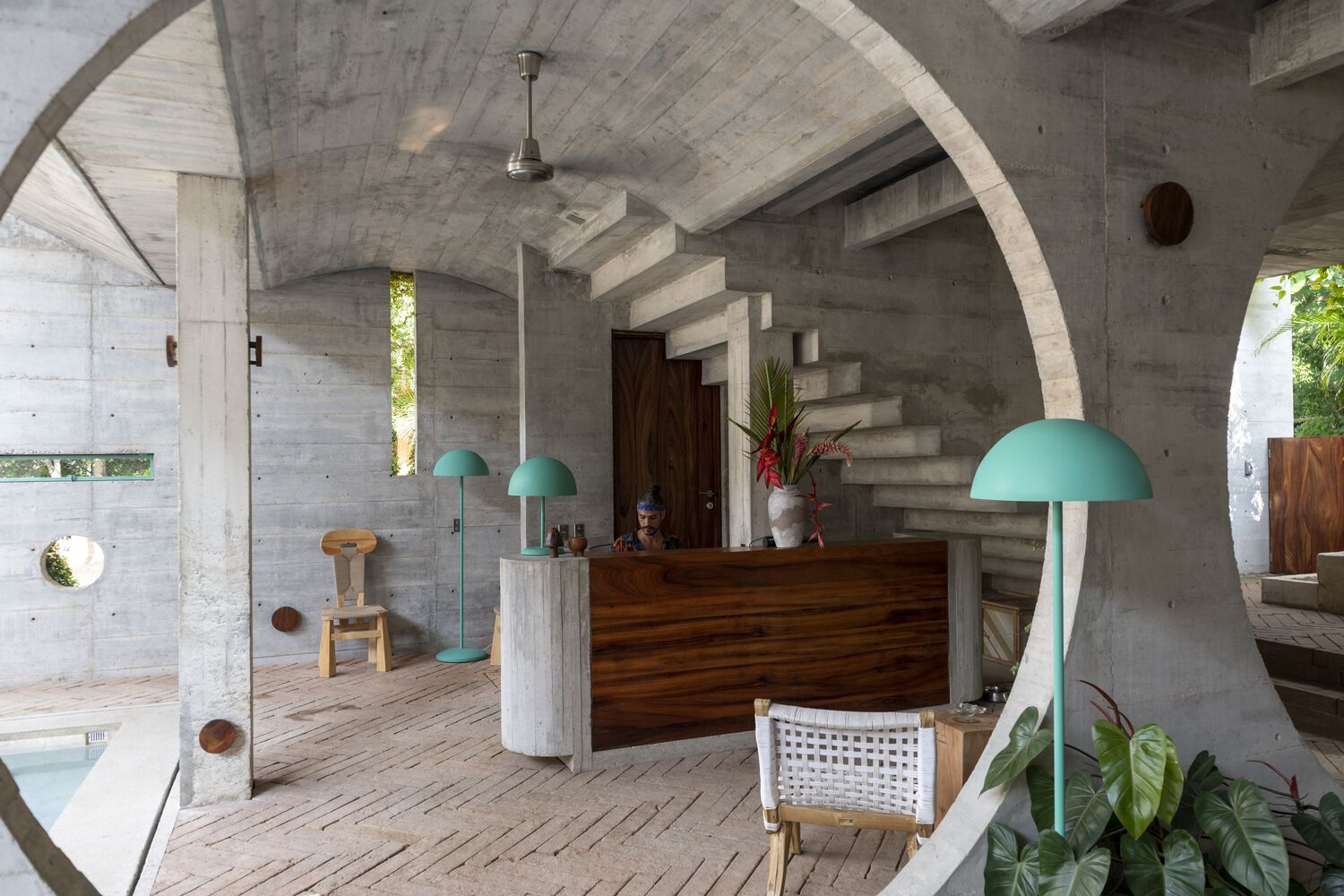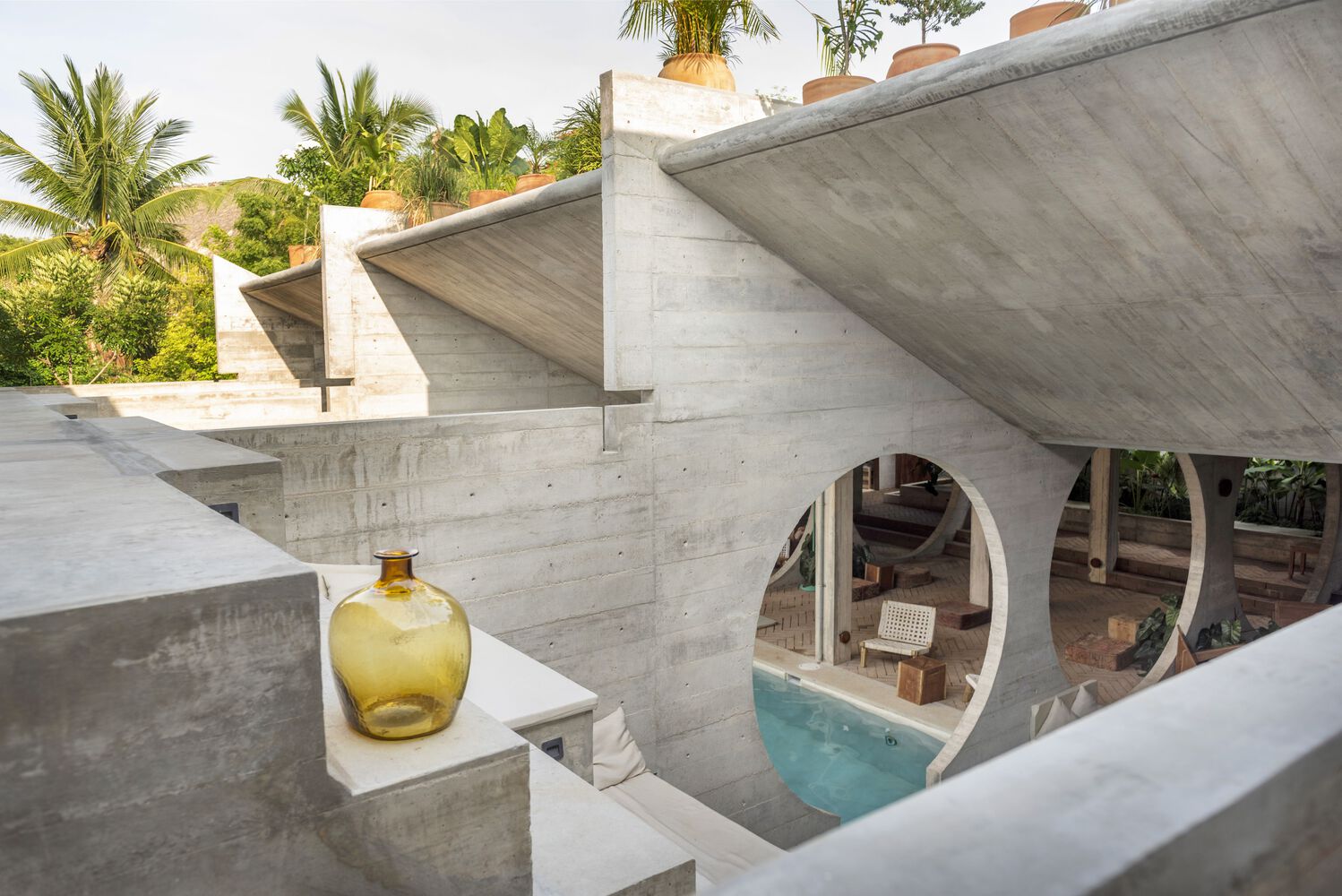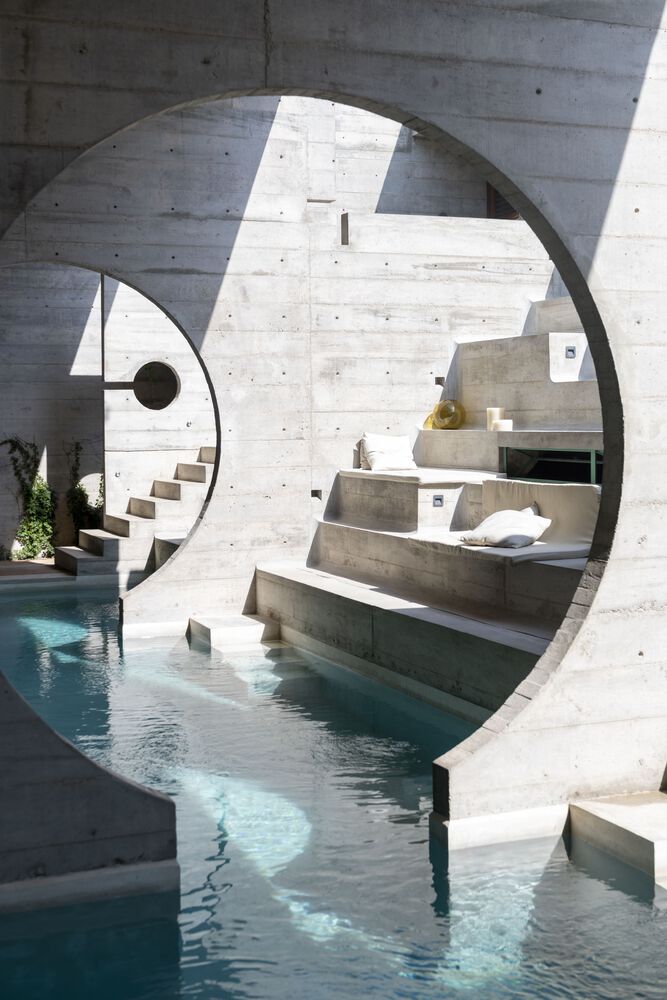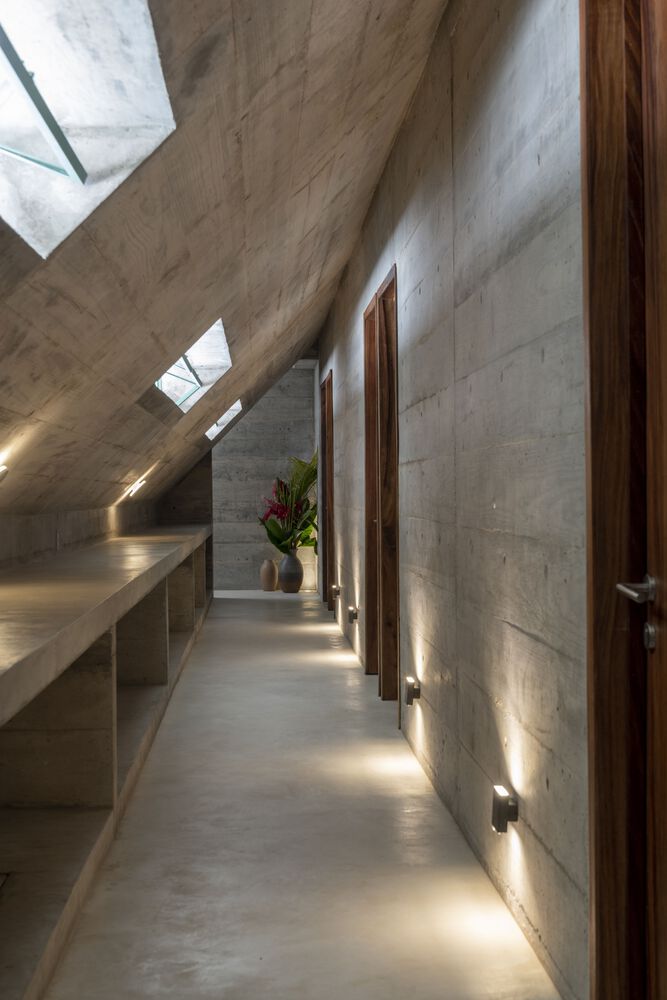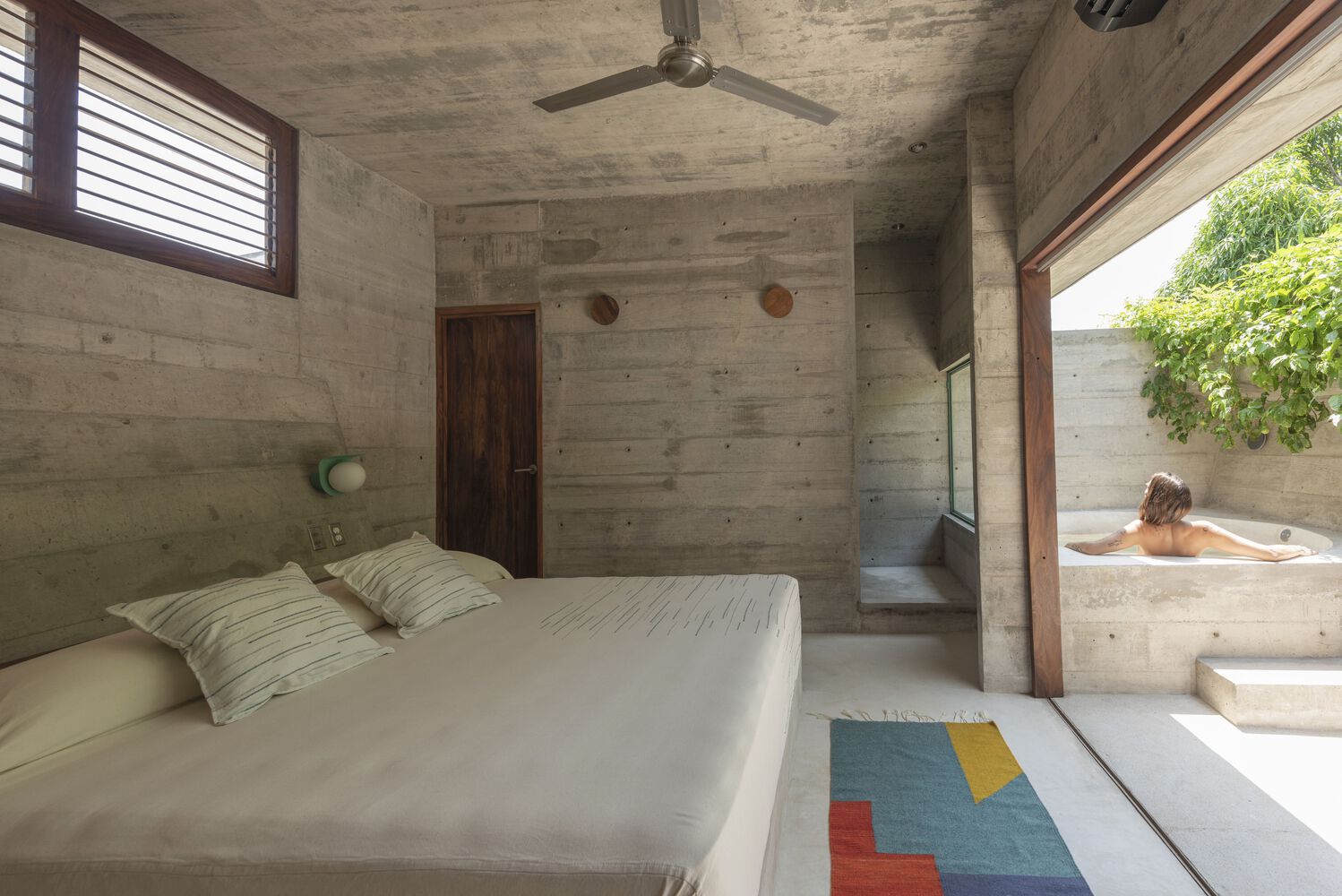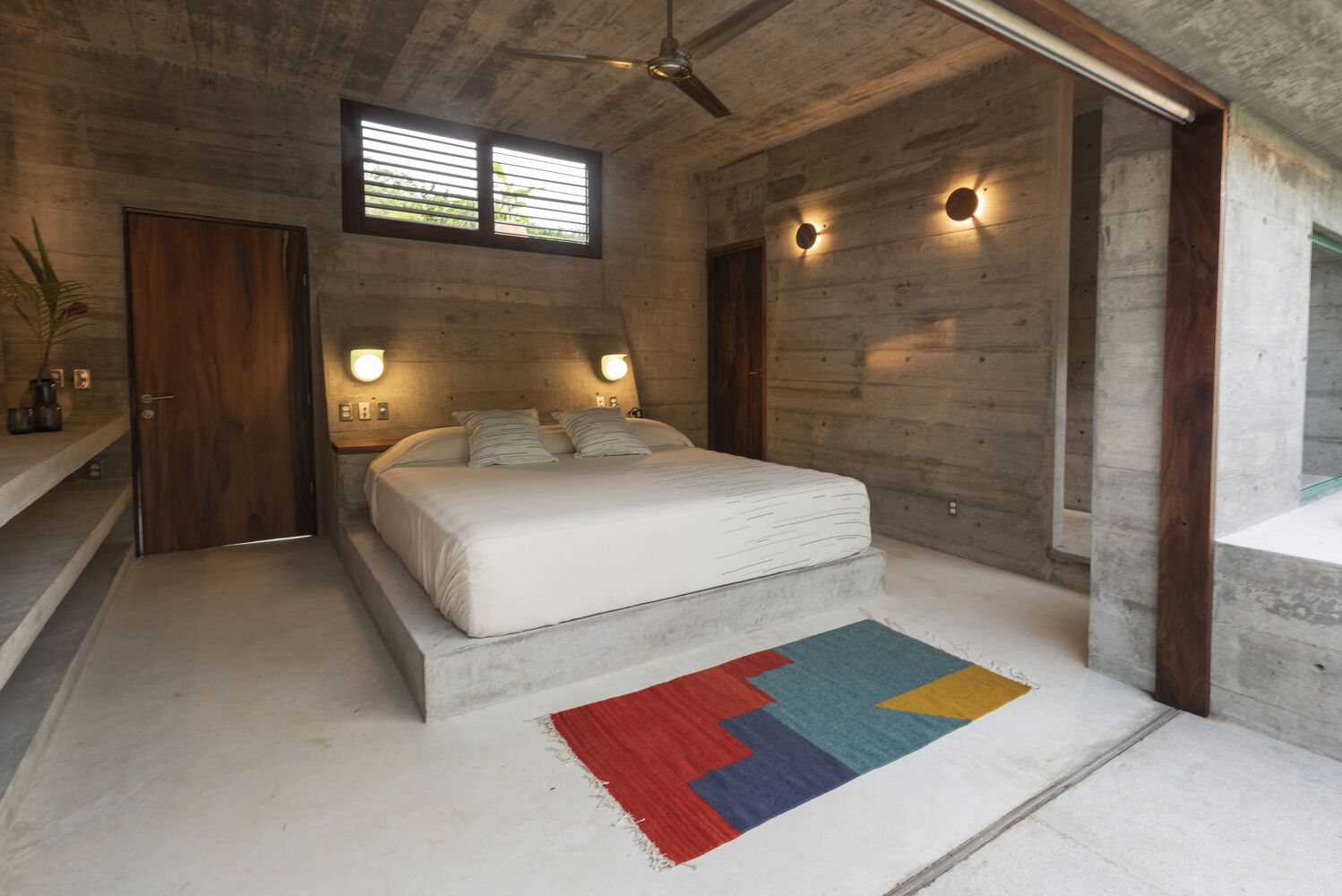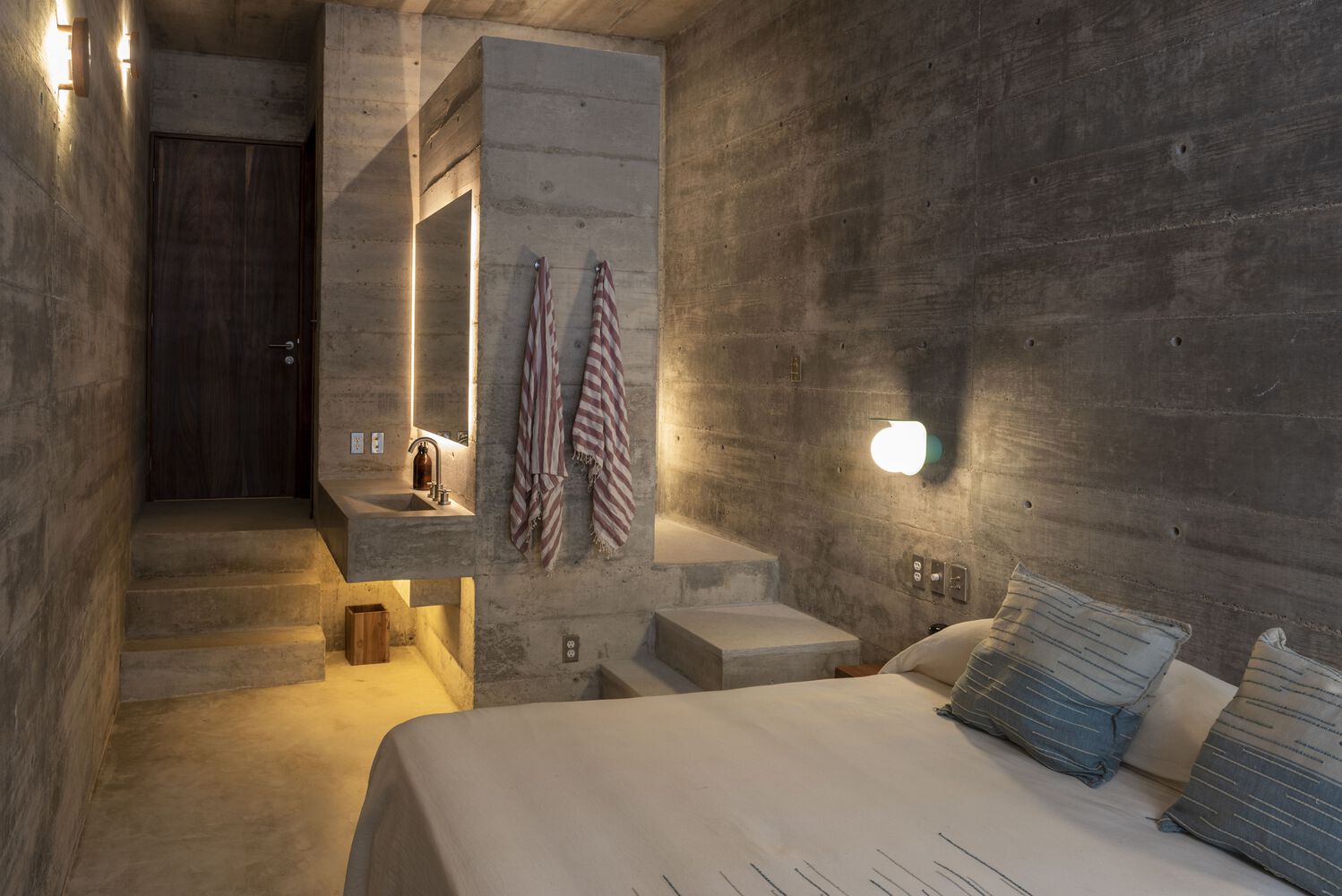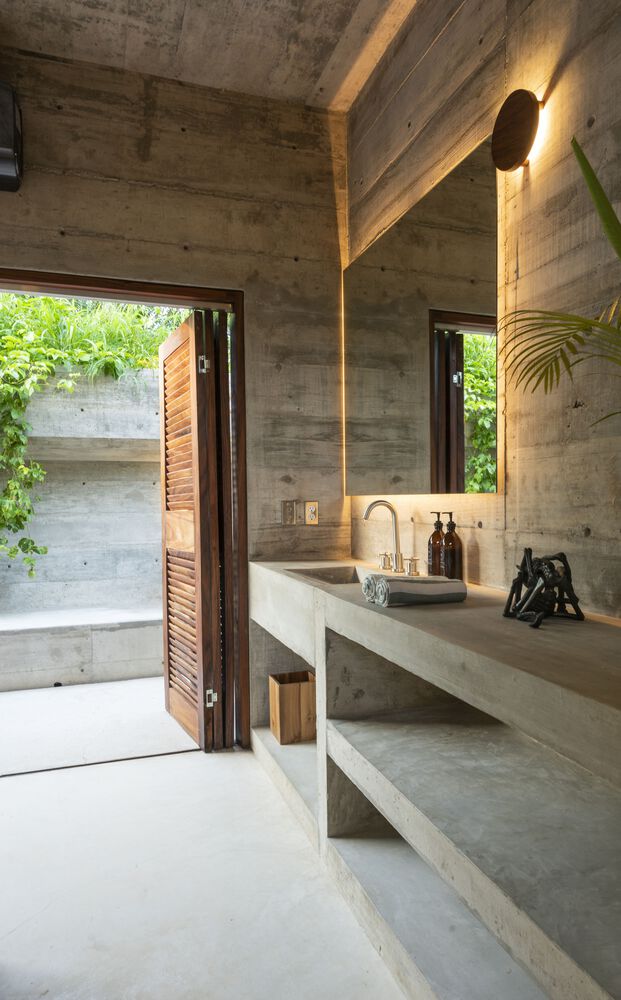 Casa TO is located in La Punta Zicatela, a place on the Pacific coast of golden sunsets, where the sea, the sand, and the cliffs form a unique panorama. A discreet oasis of unusual architecture to immerse yourself in a state of absolute reflection.

The project was outlined under the imprint of simplicity and conceptual elegance, where tradition and avant-garde are amalgamated in an unprecedented structure embraced by the tranquility of nature. Its name, Casa TO, arises from the idea of serene contemplation in a defined space, as the reinterpretation of an Oaxacan temple, which generates a radical sensory experience just by entering it.

The structure evokes the lattice pattern of two historic waterworks of timeless beauty, the Basilica Cistern —Yerebatan Saray— in Istanbul, dating from the 6th century, and the Hornsey Wood Reservoir in London's Finsbury Park, built in the 19th century.

Privacy against the exposed is evident. Through the interior views, a haven is created bordered by the sky, the forcefulness of the walls, and by the vegetation with shoots of vines and banana and passion fruit trees. In its 600-square-meter surface, Godefroy intertwines aesthetics and functionality, emphasizing the honesty of the textures of raw materials, such as concrete, steel, clay, and wood.

Casa TO's natural environment defined its interior design, which was inspired by the natural hue of a blue Madagascar palm tree—Bismarckia nobilis located on the original grounds. The color palette is made up of the typical tones of concrete and stainless steel, which are complemented by shades of turquoise, present in the ironworks, the lamps by Natural Urbano Studio, and some decorative details; in addition to yellow, blue, and green accents, which contrast in the glassware and textile elements made by Vivenda, Alfredo Orozco's Experimental Textile Workshop and the TallerOcho rugs.