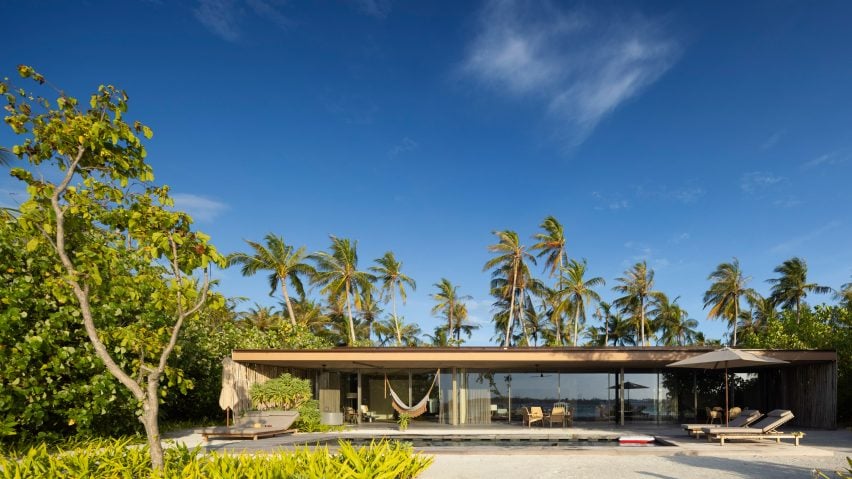 Studio MK27 creates Patina Maldives resort on new island
몰디브에 위치한 Patina Maldives리조트는 파빌리온, 스파, 키즈클럽, 바와 레스토랑 및 클러스터로 구성된다. 숙박시설은 비치 스위트가 믹스, 섬에 위치한 빌라 타입과 바다에 떠 있는 독립적인 타입으로 제안된다. 자연경관과 조화를 이루는 건축은 나무와 돌과 같은 자연재료를 사용, 흙과 유사한 갈색톤과 무광마감으로 구축된다.

Brazil based Studio MK27 has used wood, rattan and stone textures to create the buildings for a holiday resort on the Fari Islands archipelago in the Maldives.

Patina Maldives occupies one of the four islands that makes up the artificial archipelago, which was built over approximately 10 kilometres of reef on the northern edge of North Male Atoll.

Studio MK27 has designed architecture and interiors for buildings across the island, including an arrival pavilion, a spa, a kid's club, and a cluster of bars and restaurants.

Accommodation is provided by a mix of beach suites, private in-land villas and water villas that project out to sea.

Never rising above the tree canopy, the buildings are dotted around the island in an arrangement designed to create areas of vibrant social activity and spaces of complete seclusion.

"Patina is unique in the Maldives: an opportunity to be together in isolation," said Studio MK27 founder Marcio Kogan. "[It is] one of the most remote places on Earth and still a place designed for people to meet one another."

"Patina Maldives embraces our natural conflicts: desire for peace and party, for nature and design, technology and rusticity, self-indulgence and deep reflections," he added.

The materials palette throughout consists of earthy colours, matt finishes and natural textures that are intended to chime with the natural landscape.

Many of Studio MK27's own designs can be found in the furnishings, including woven lighting pendants, neatly crafted shelving units, and cabana and deck chairs co-designed with Norm Architects.

The villas feature high tech sliding window systems that allow the interiors to be opened up on three sides at the touch of a button, as well as custom-made blackout blinds.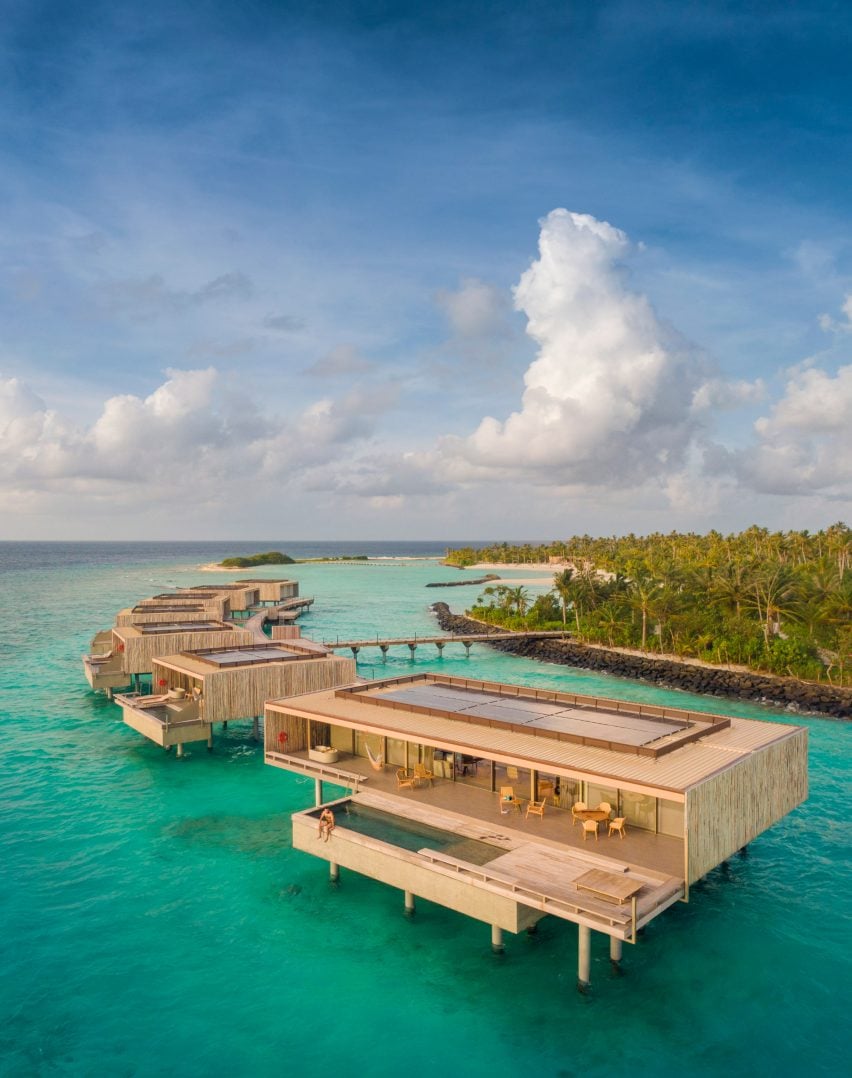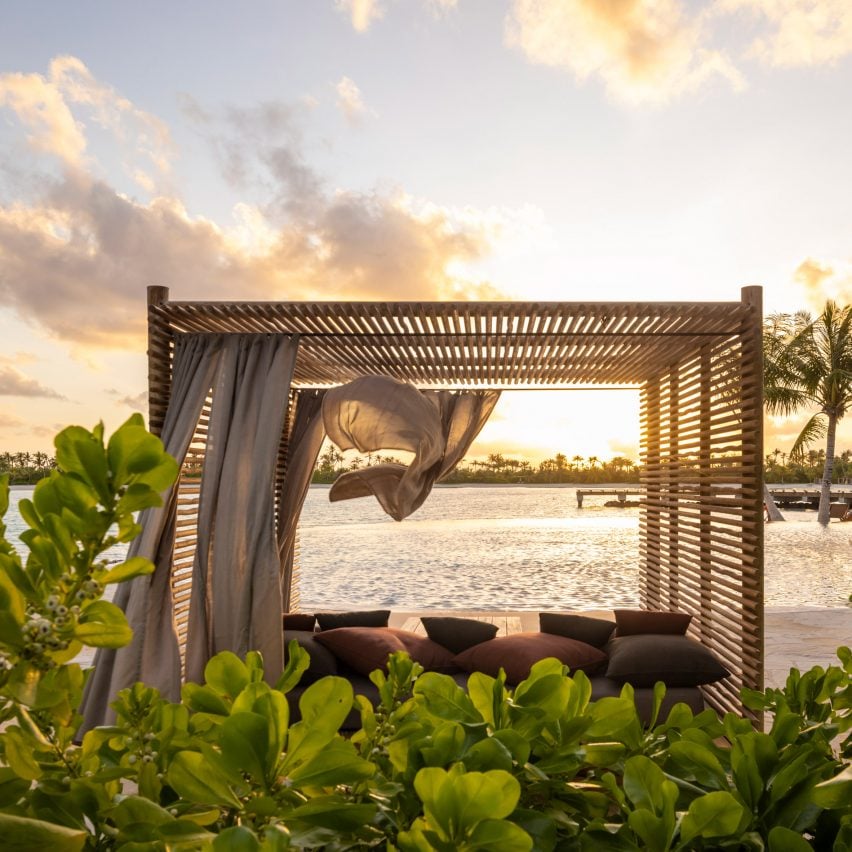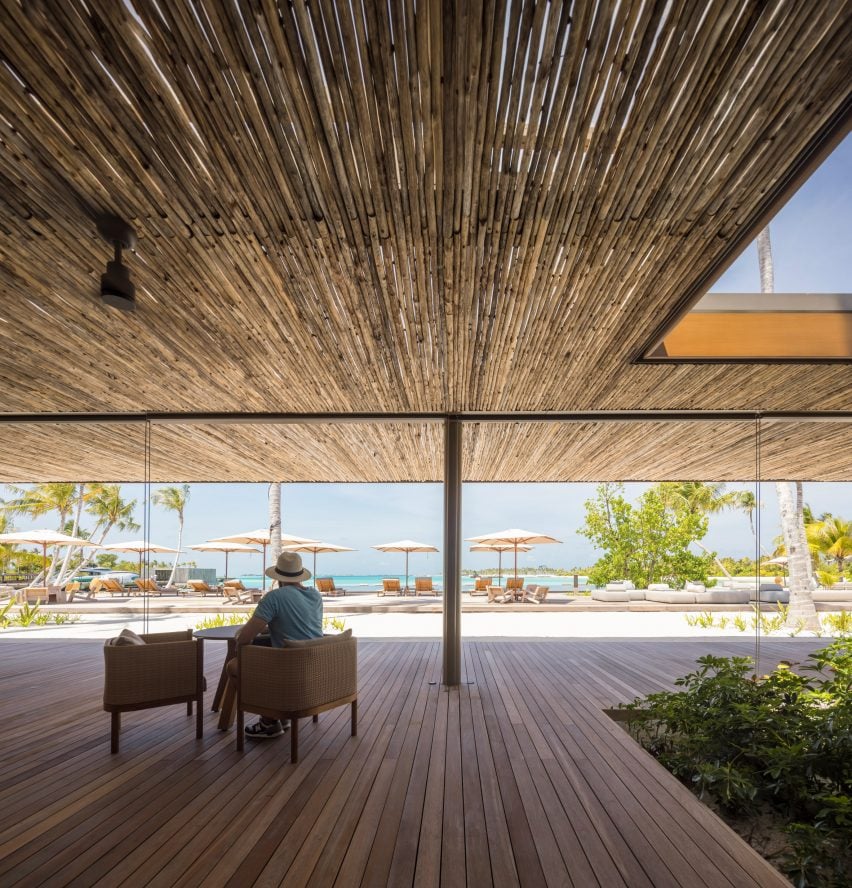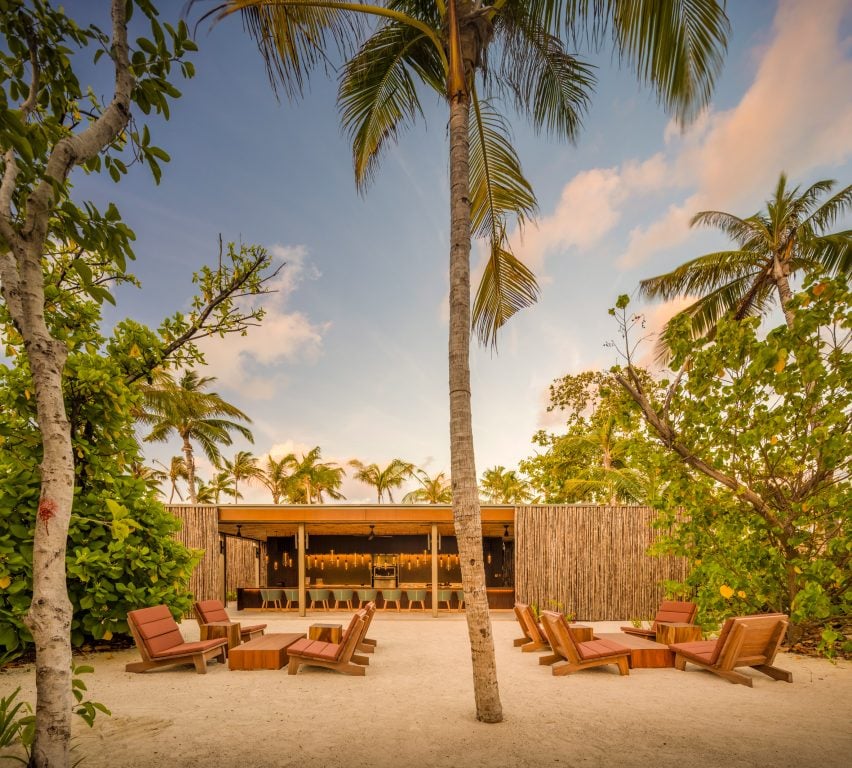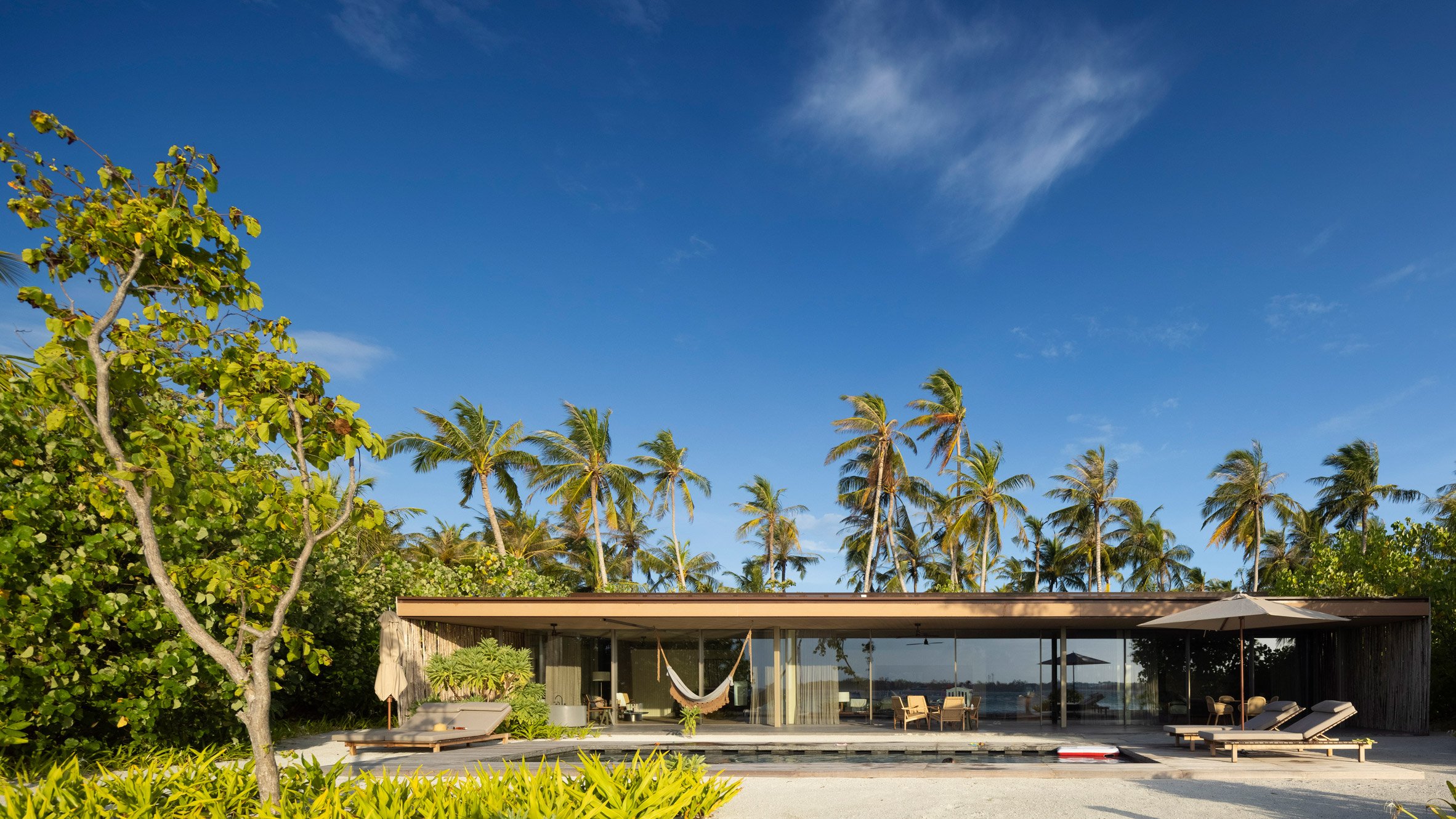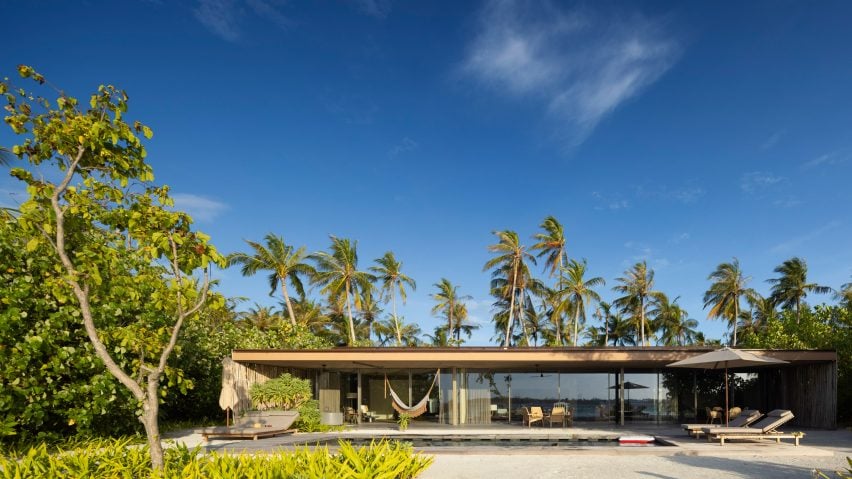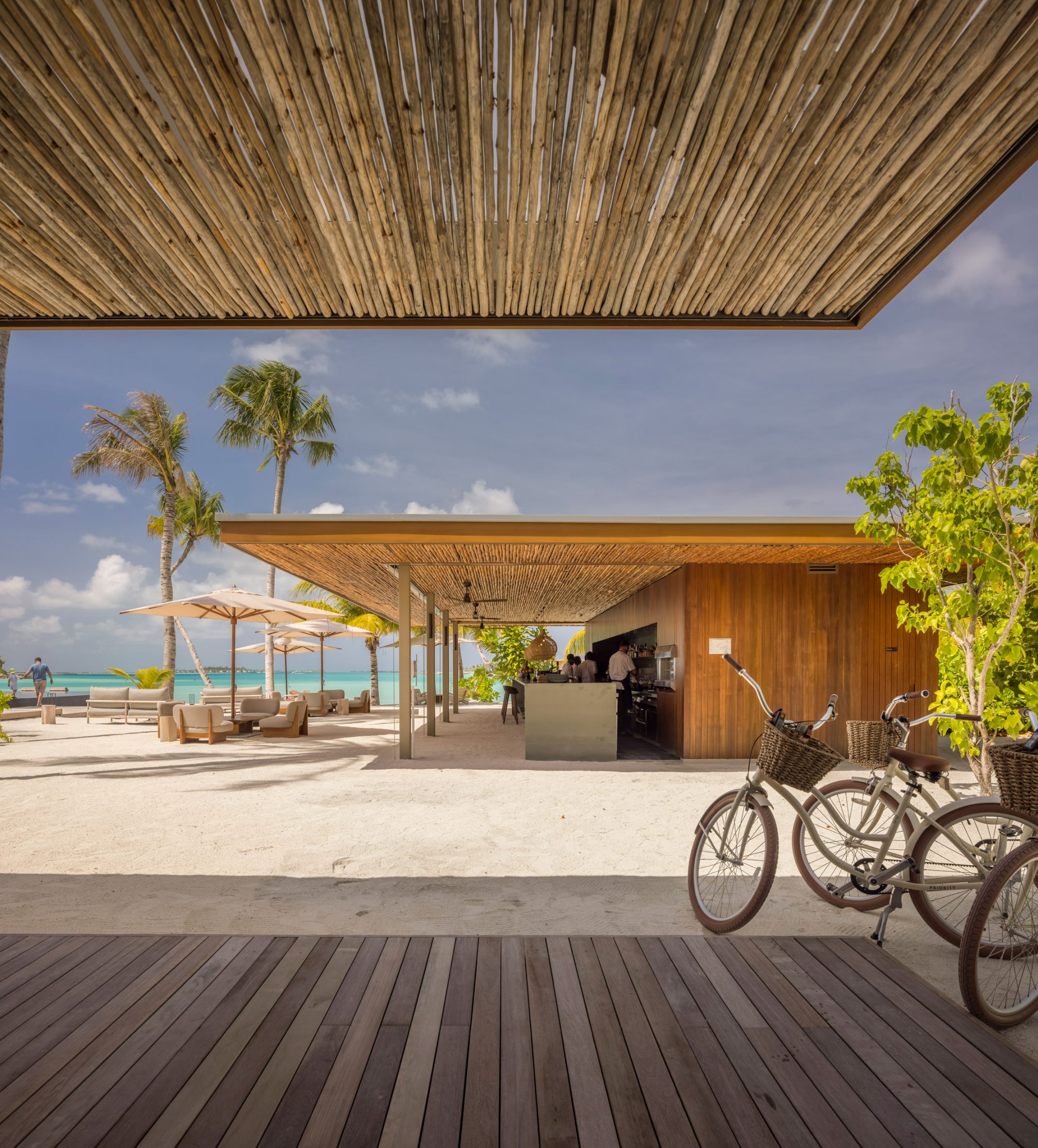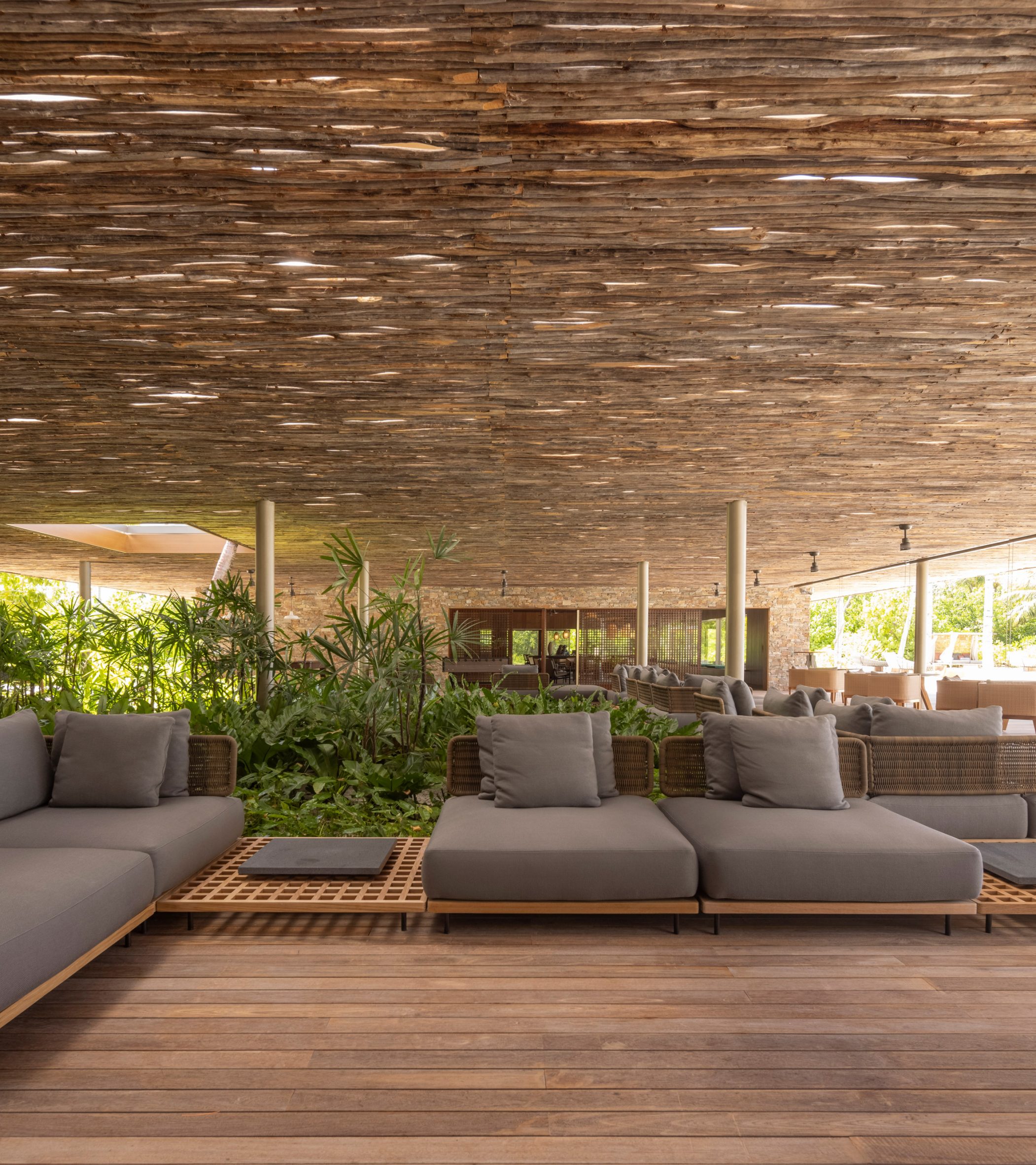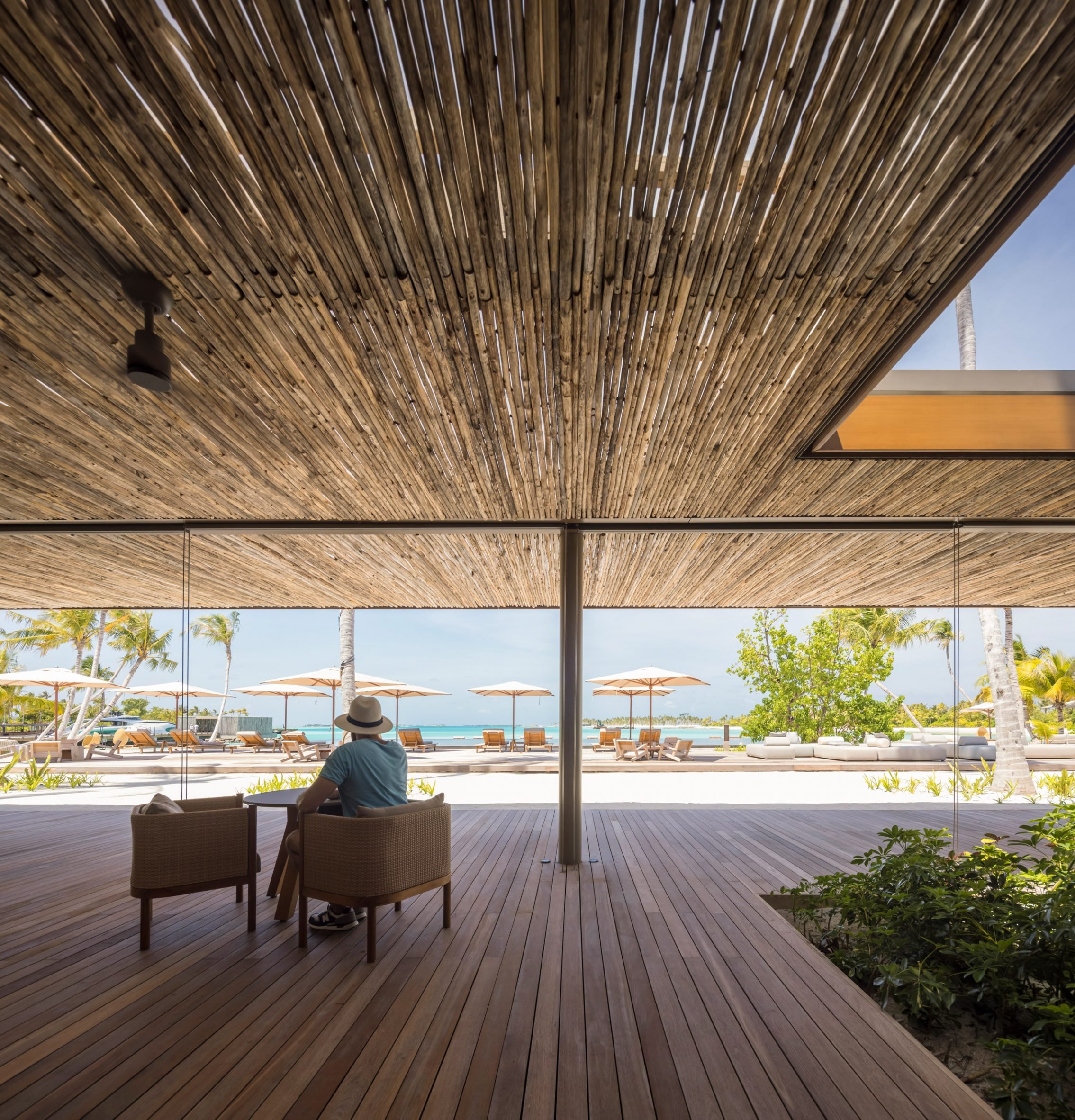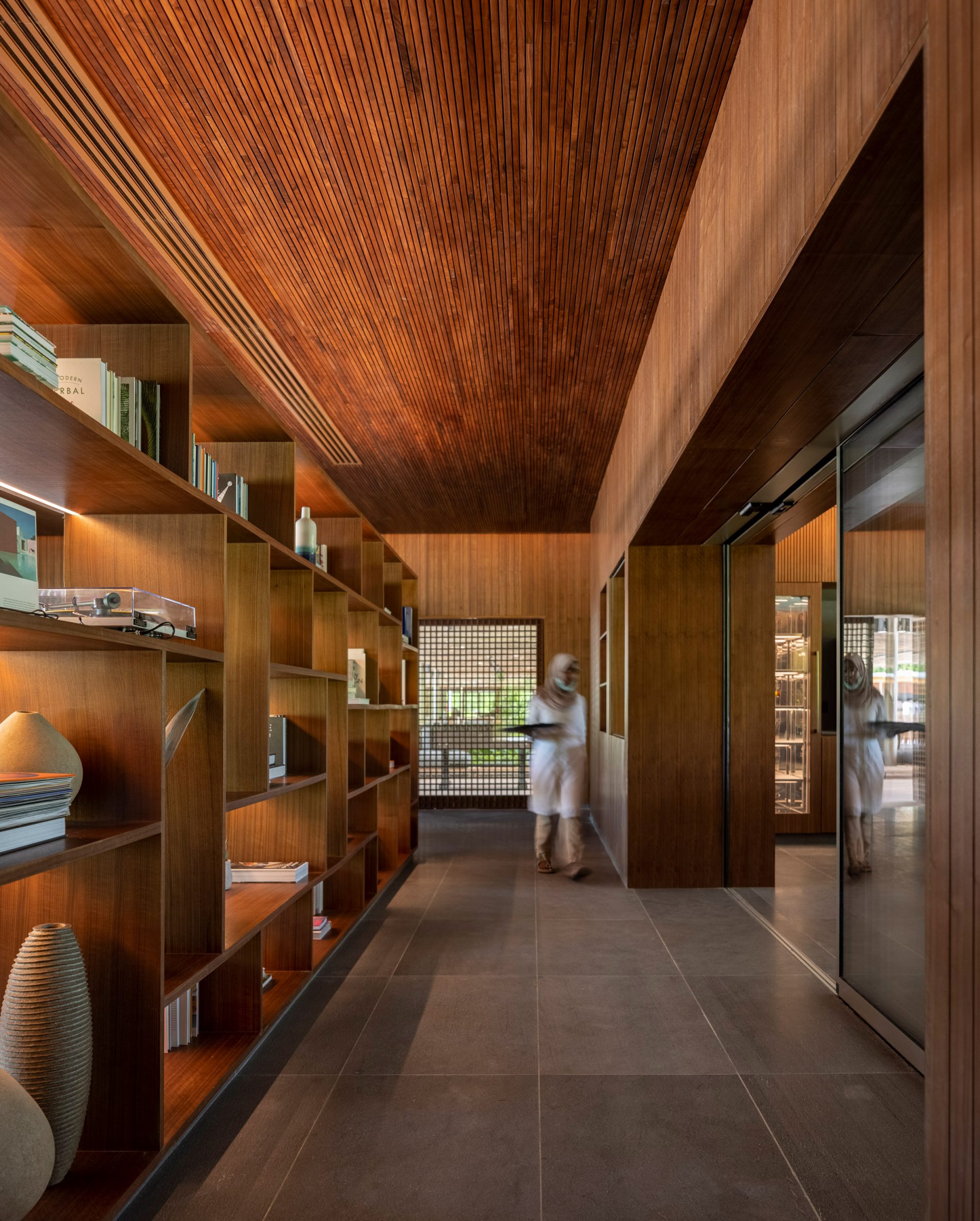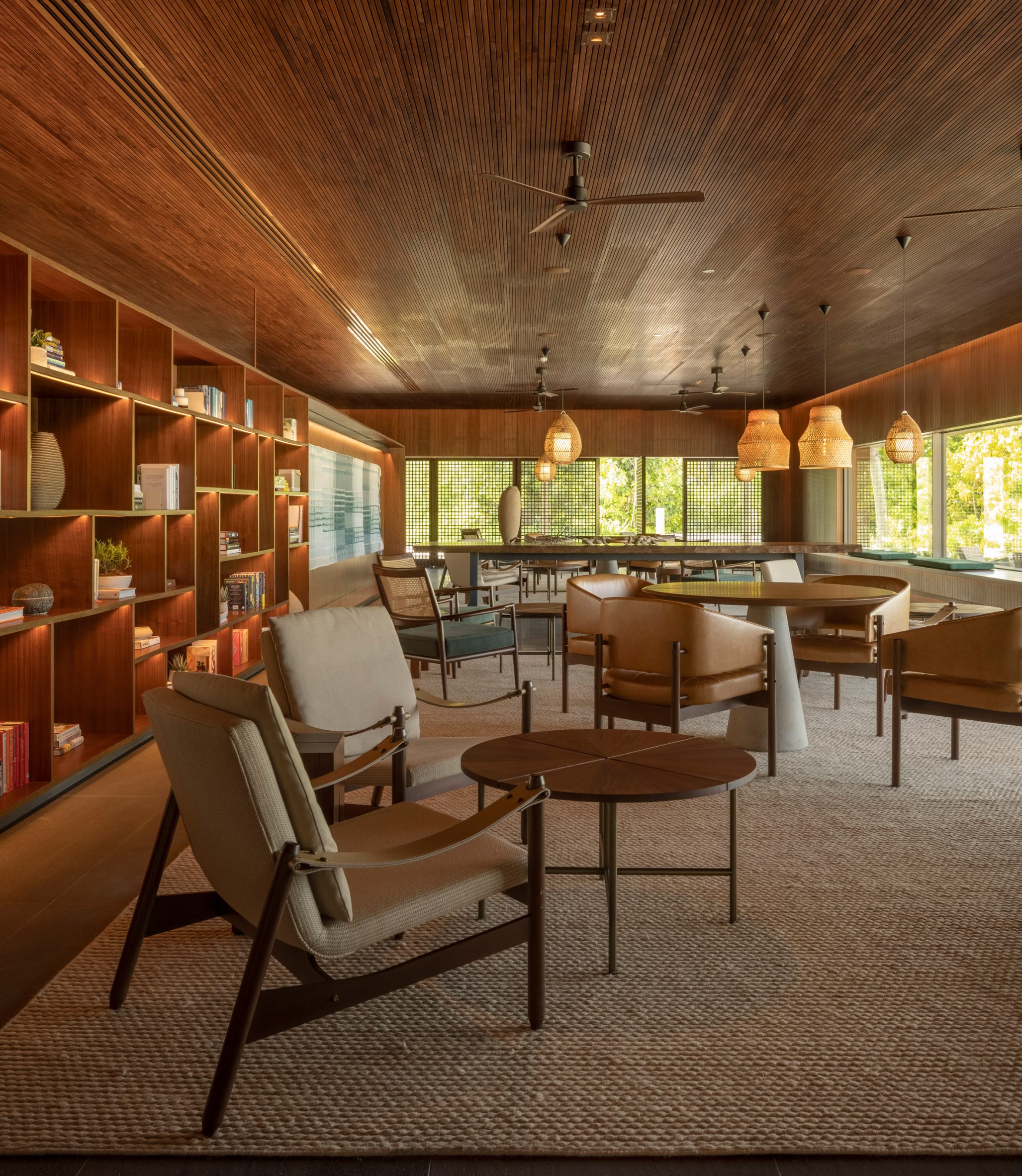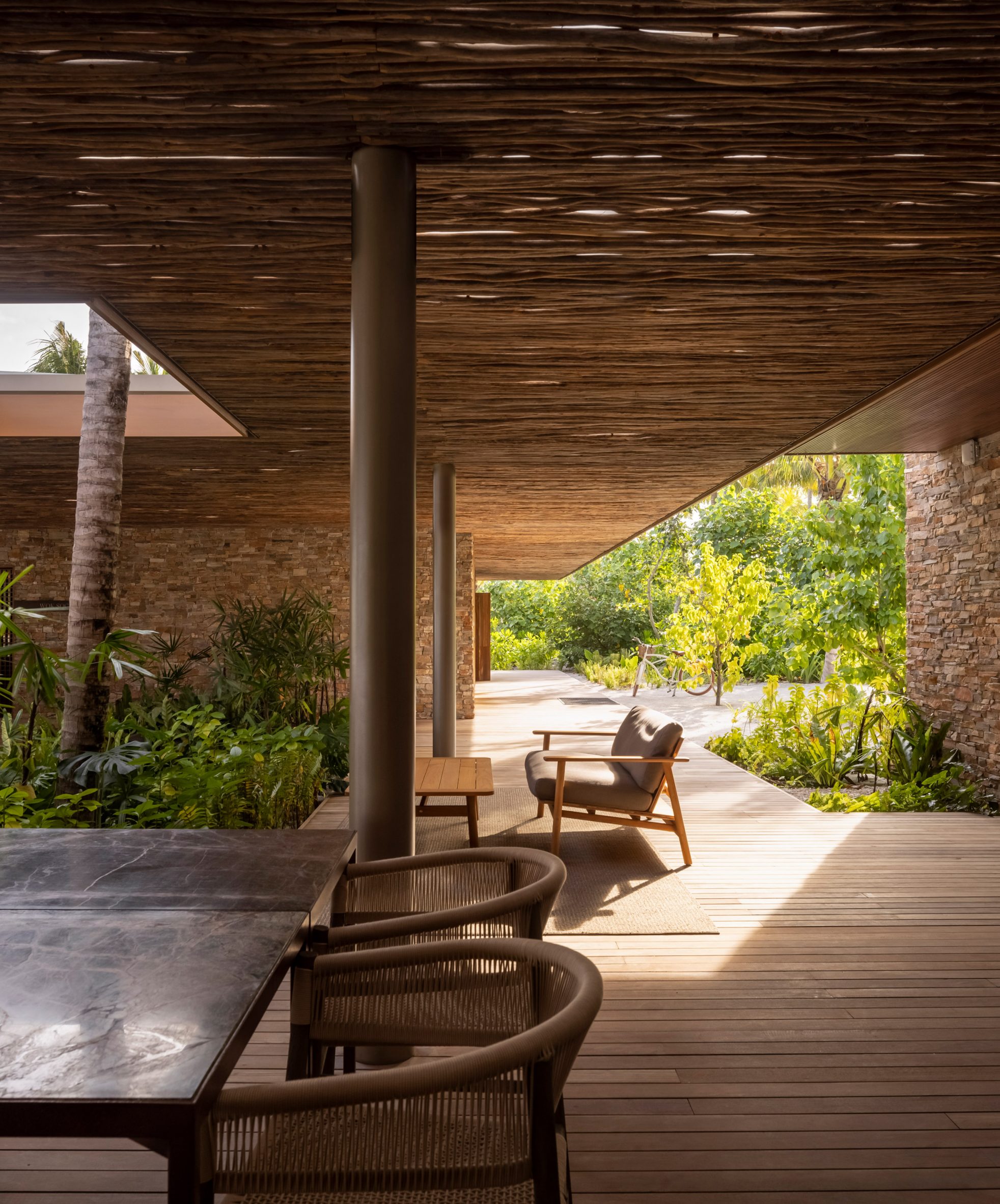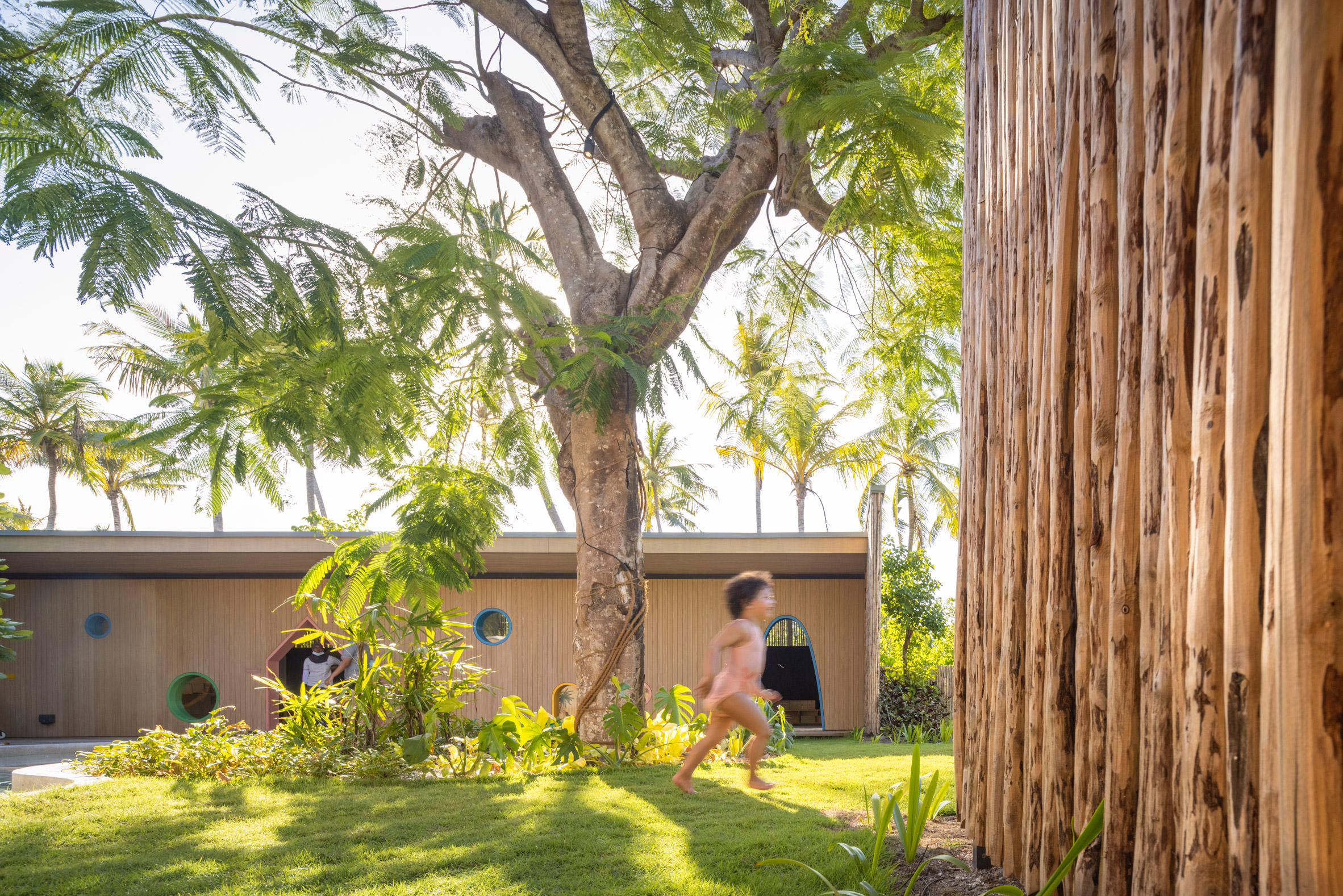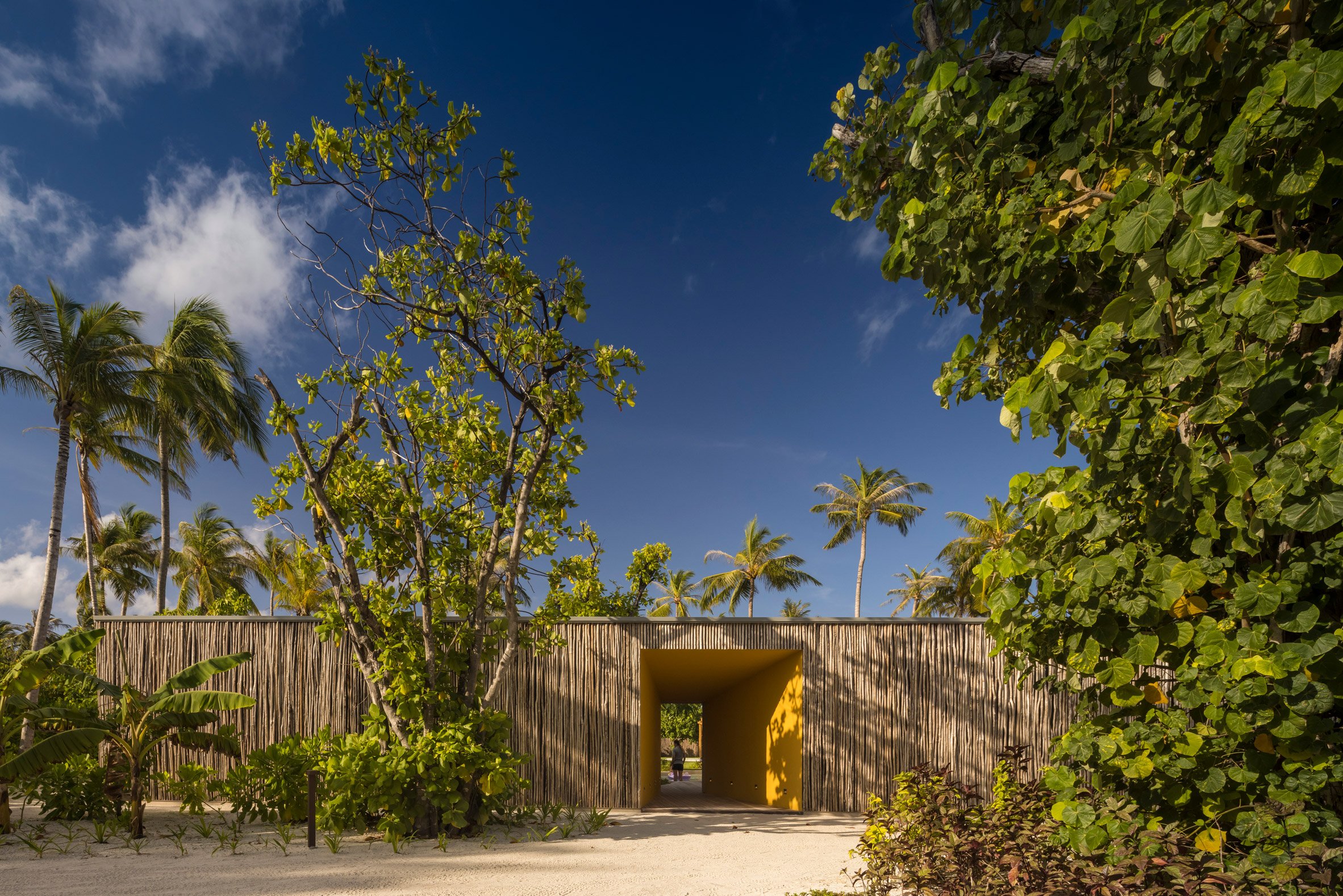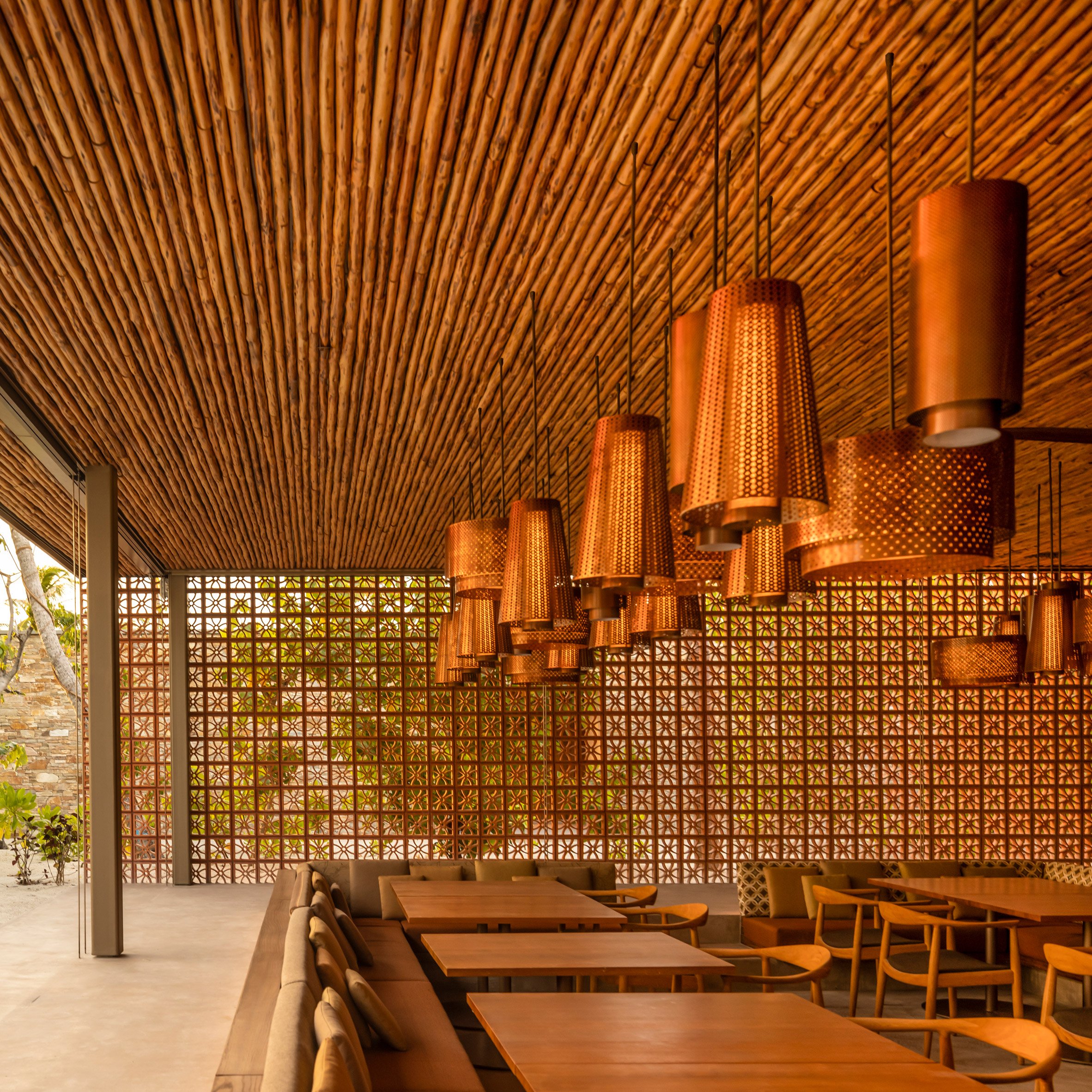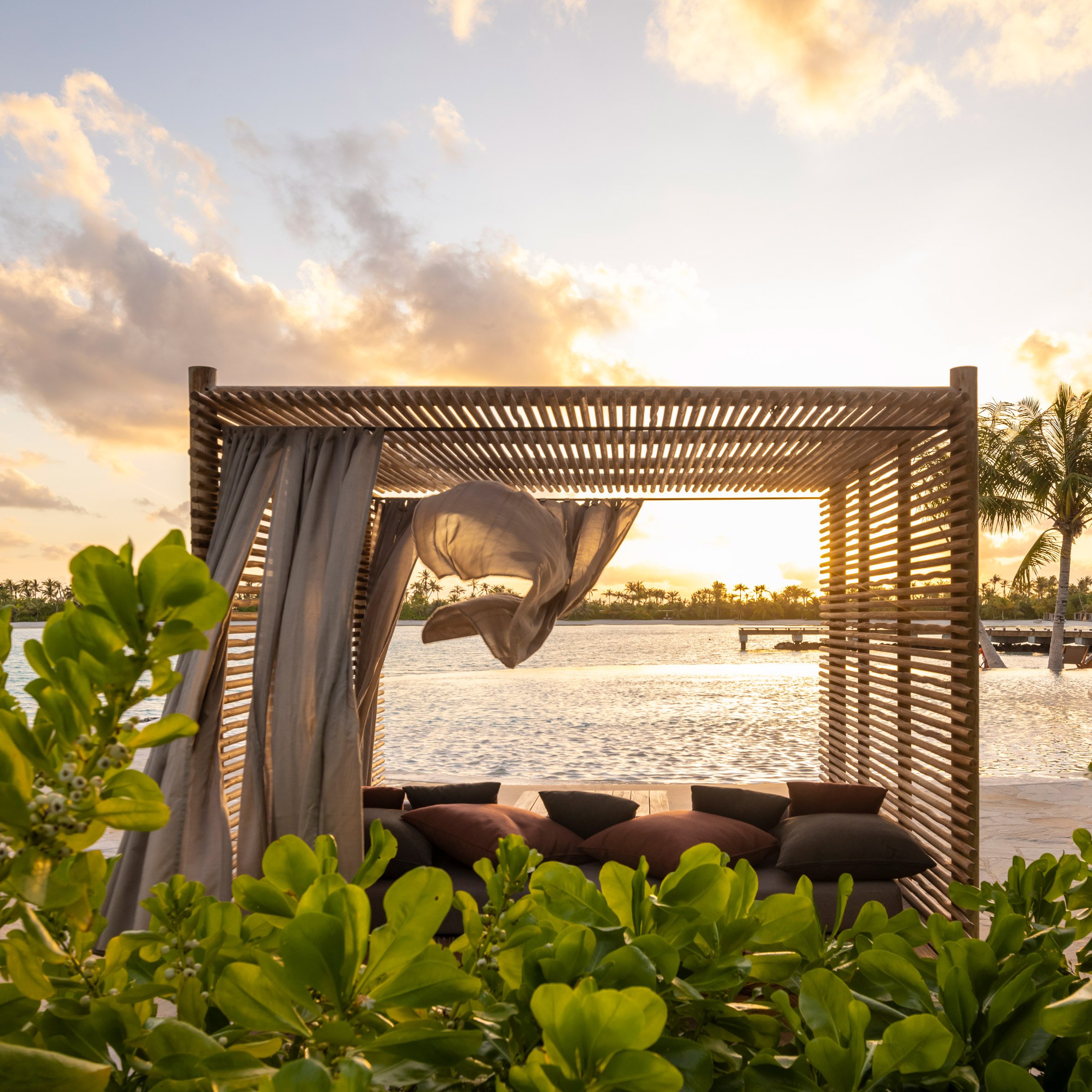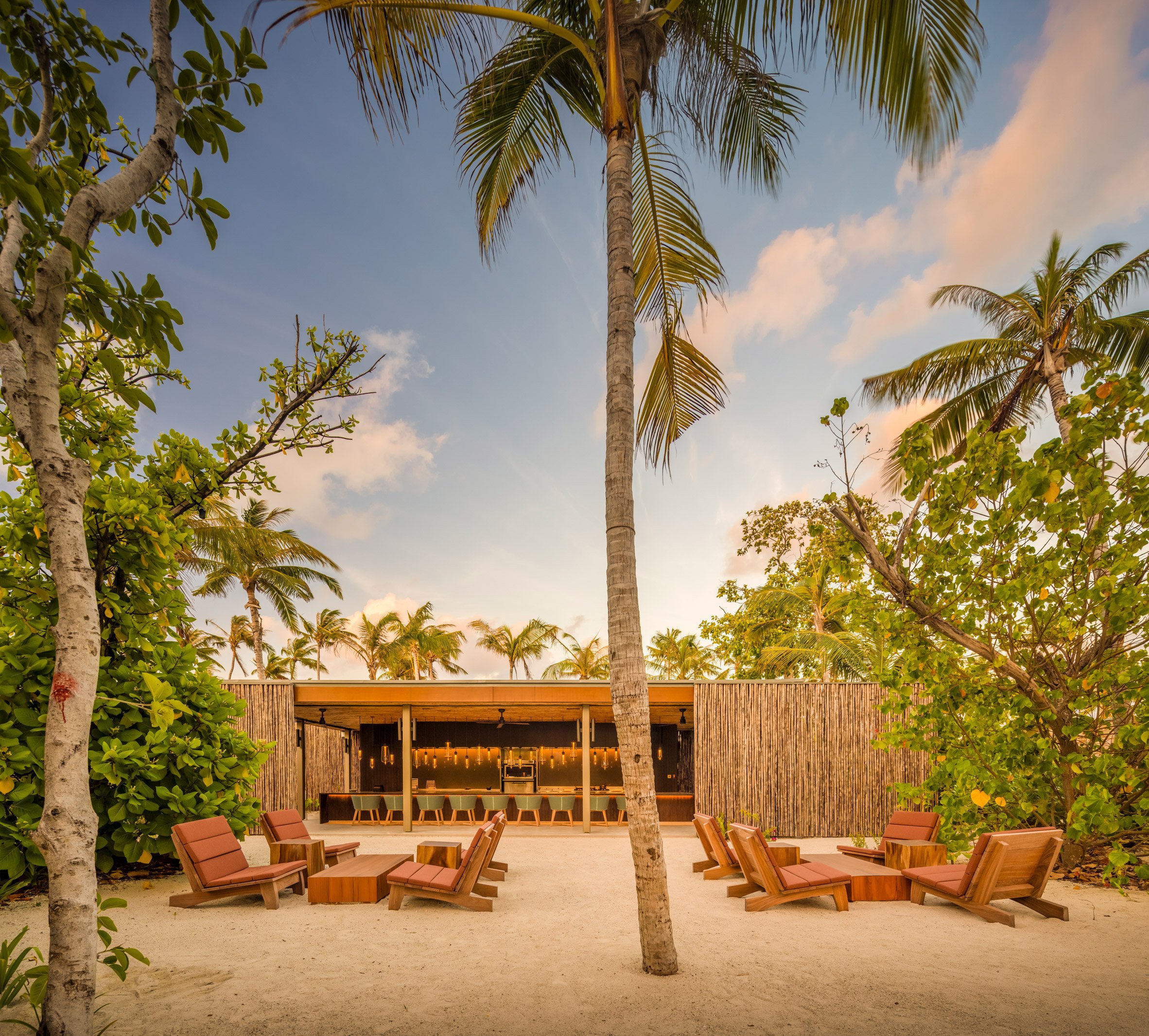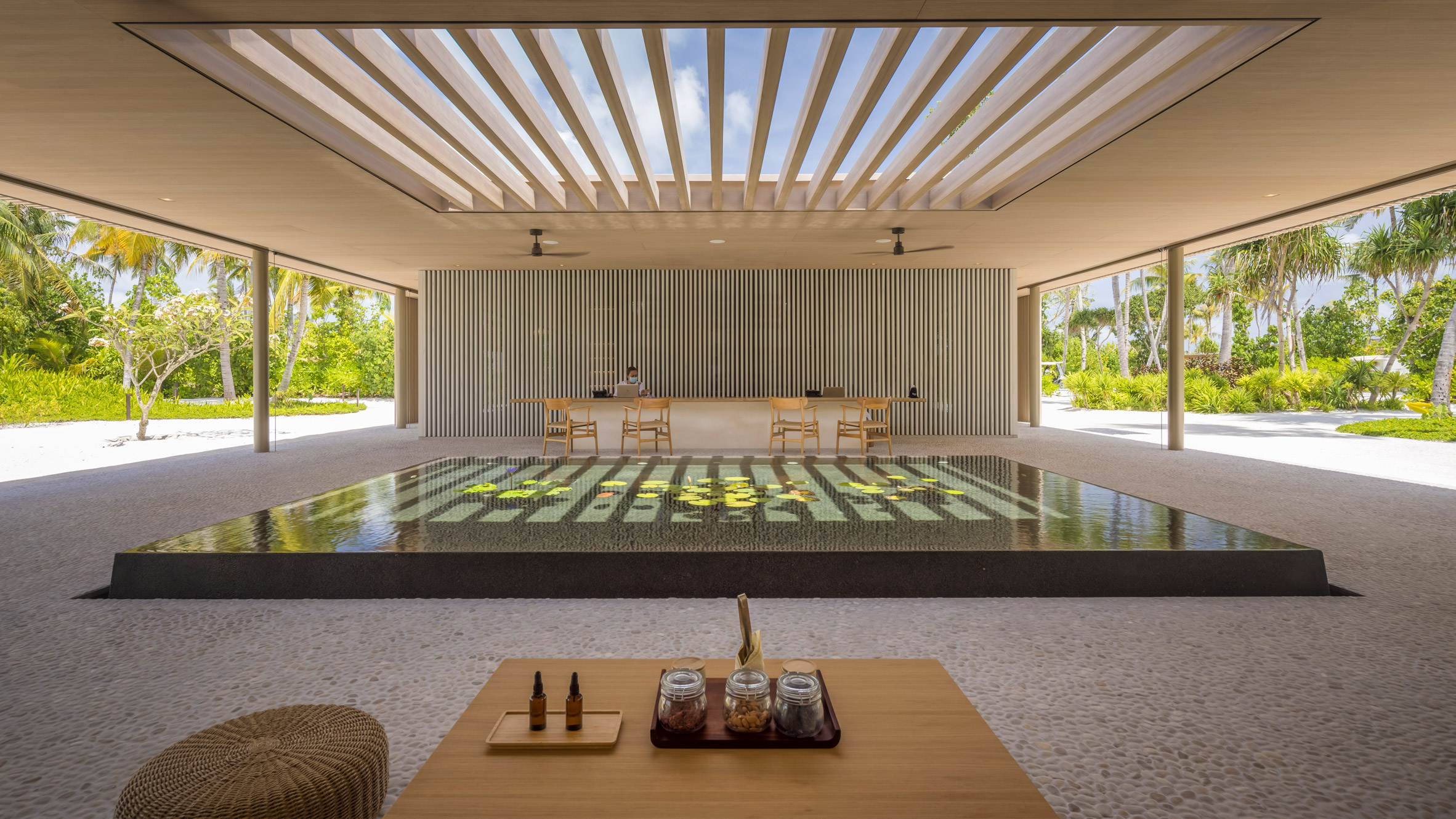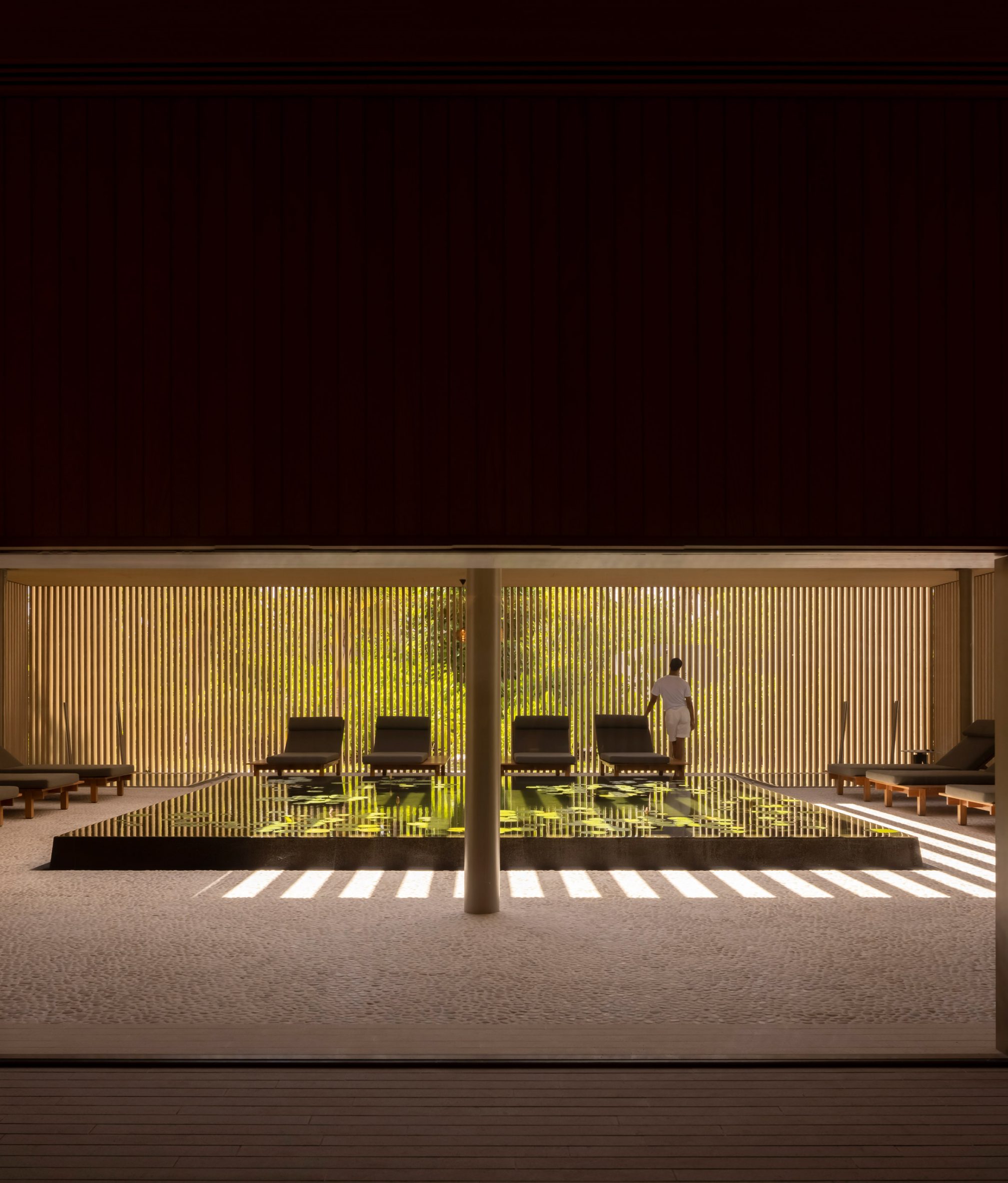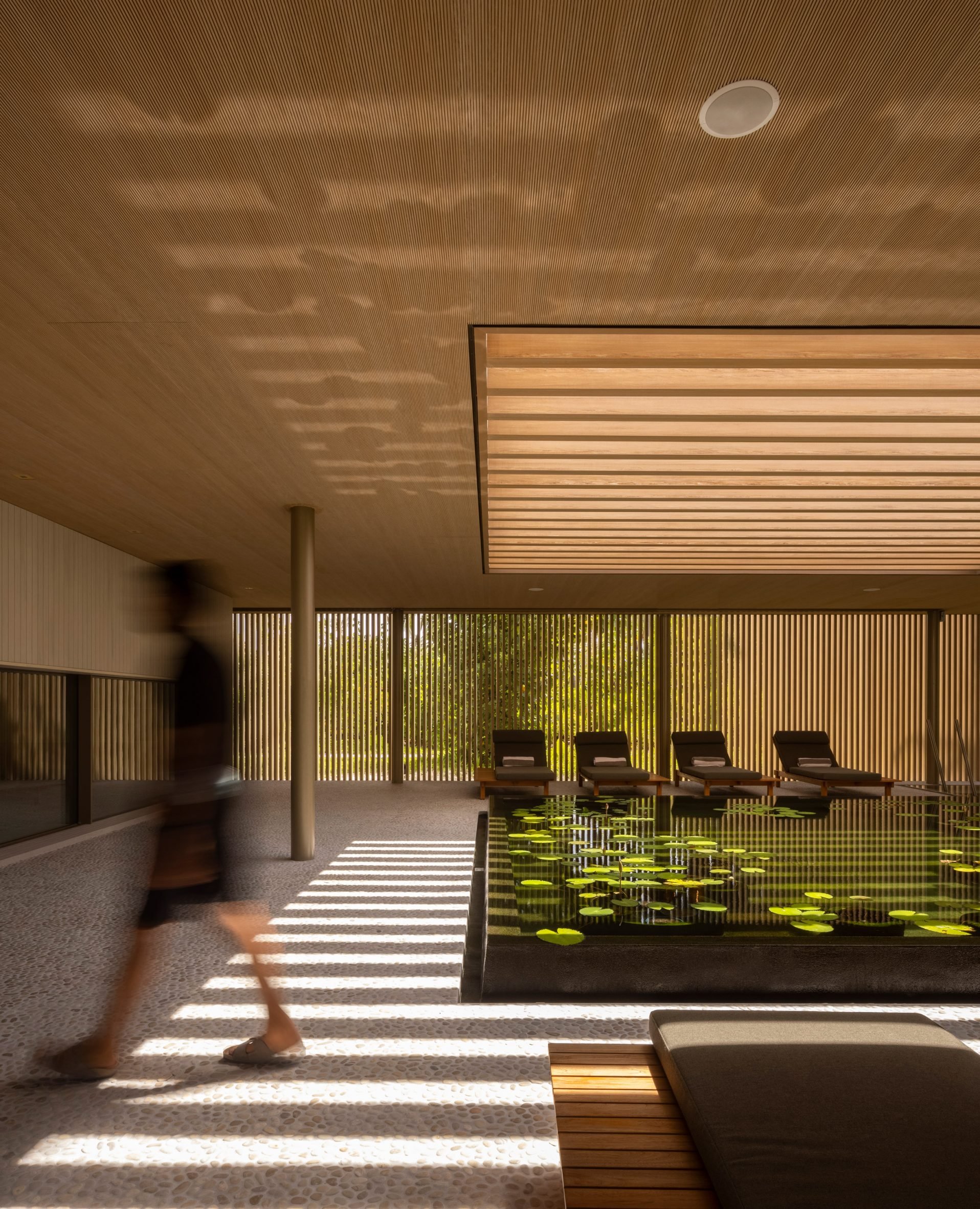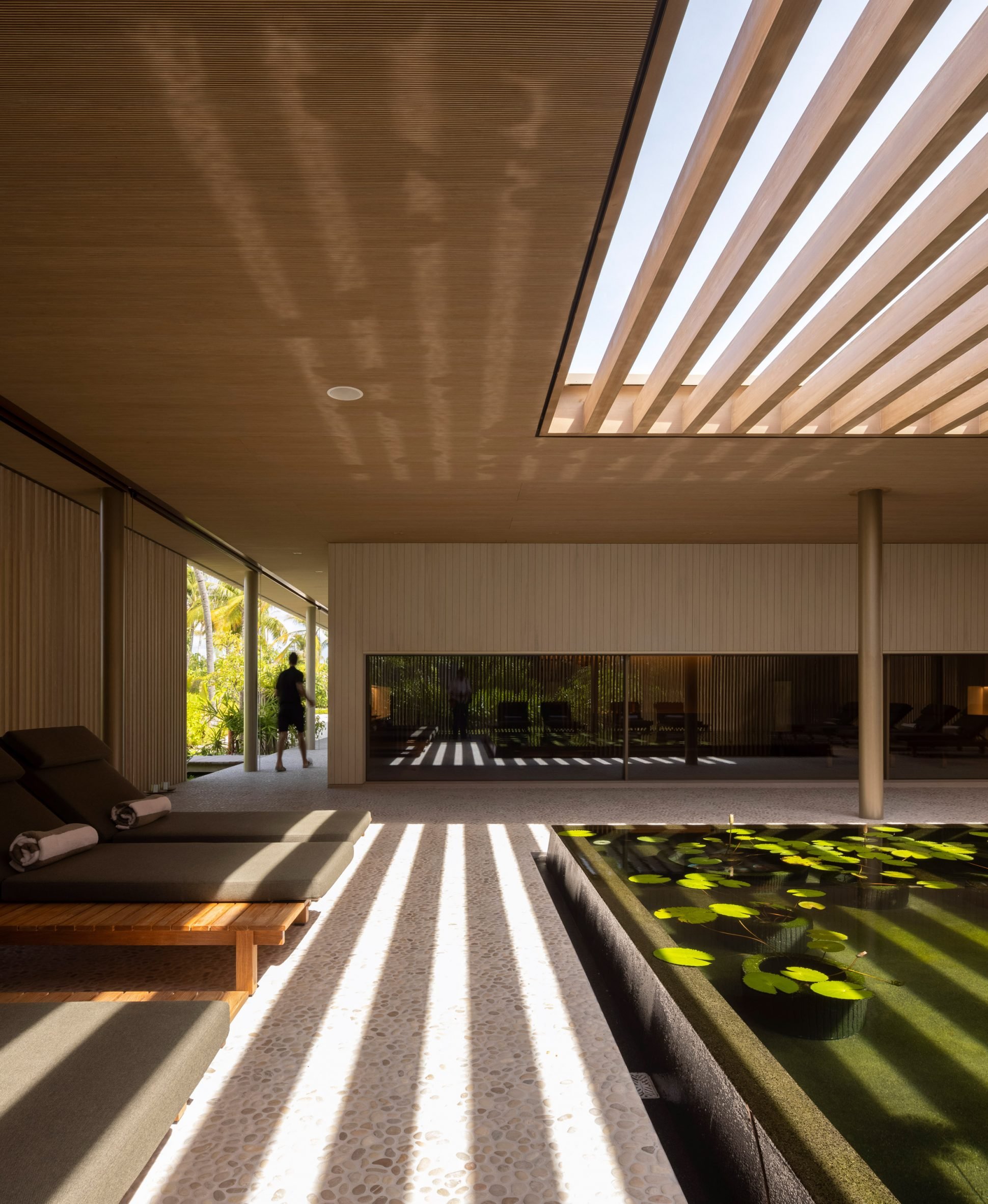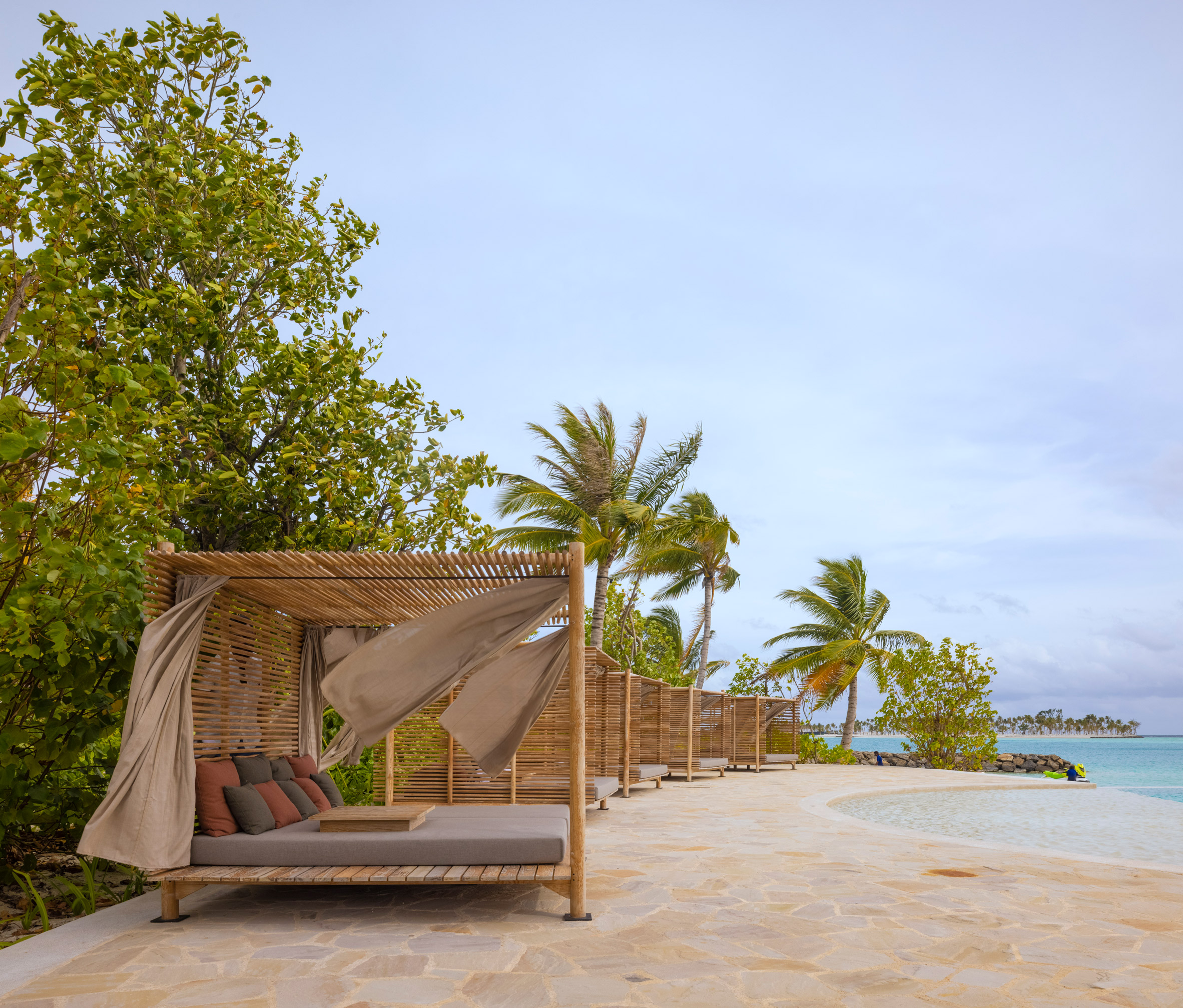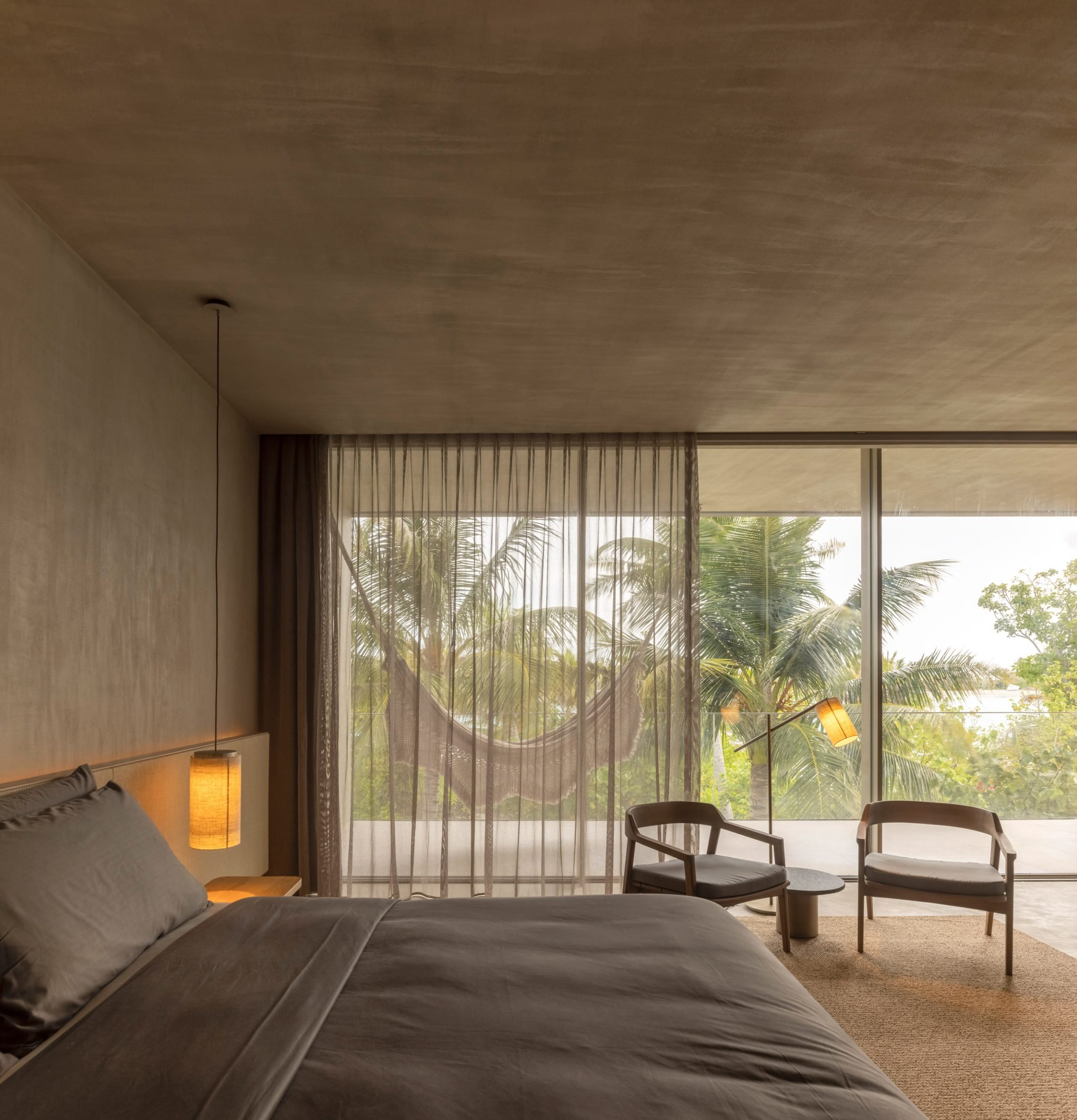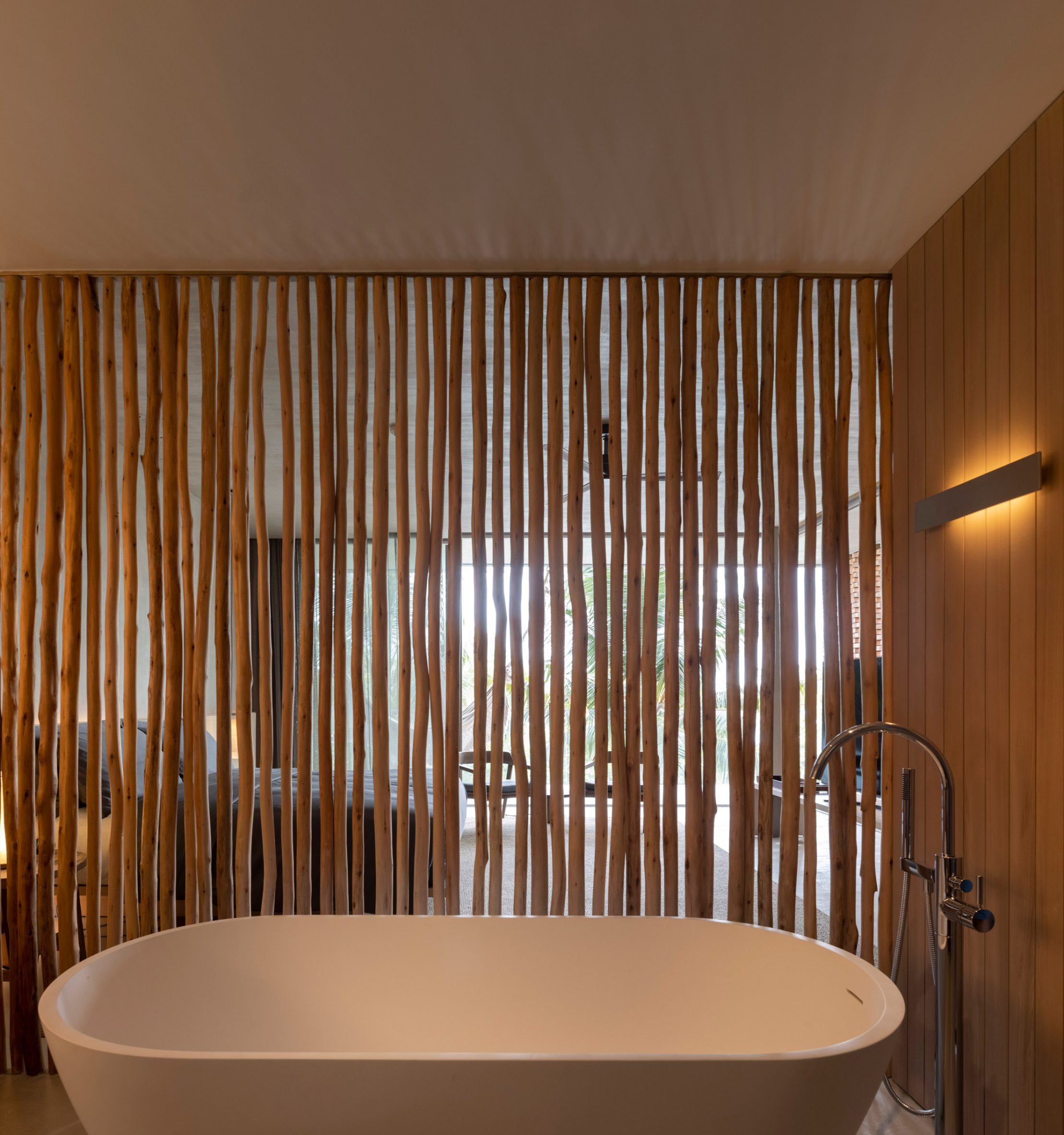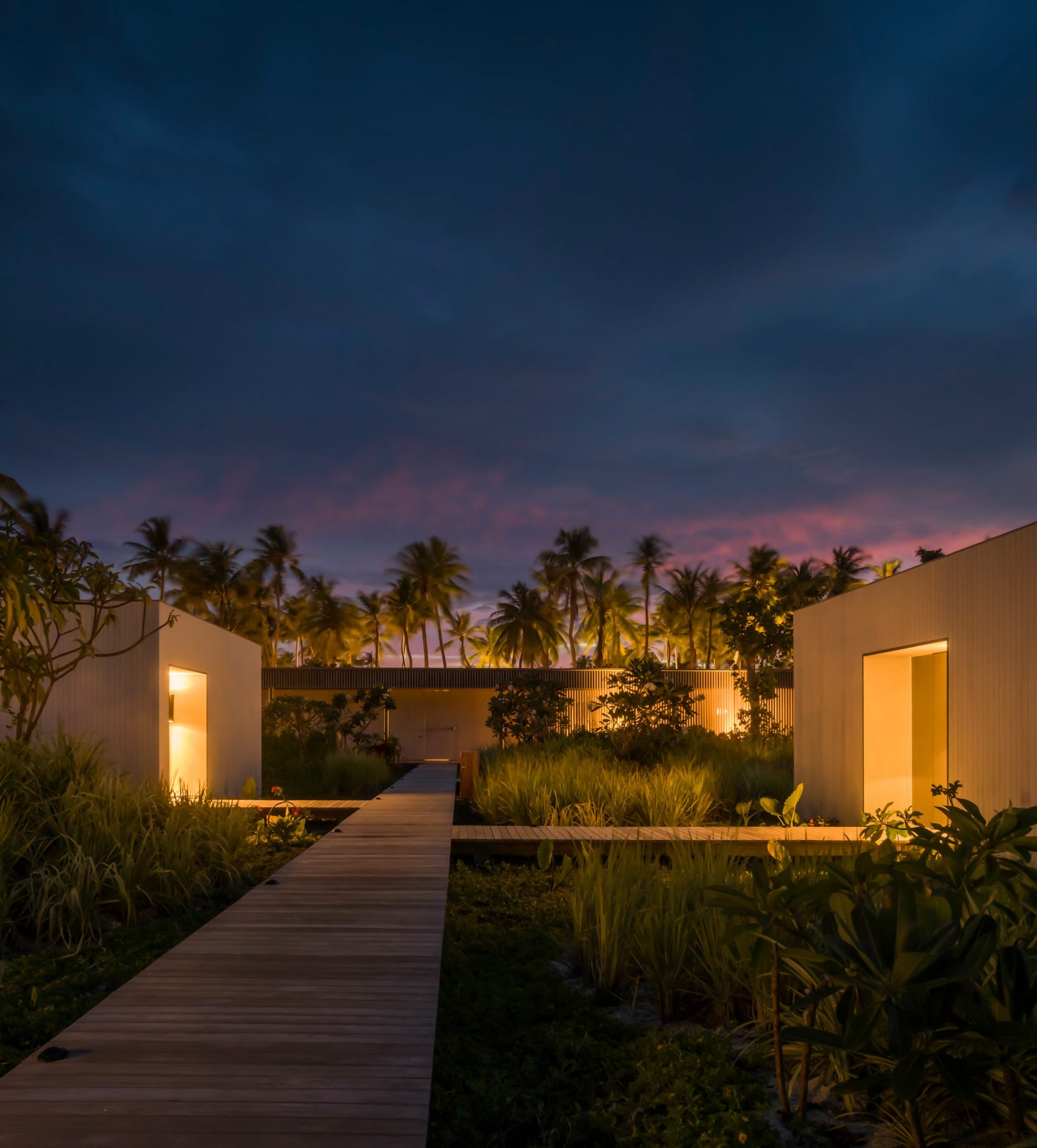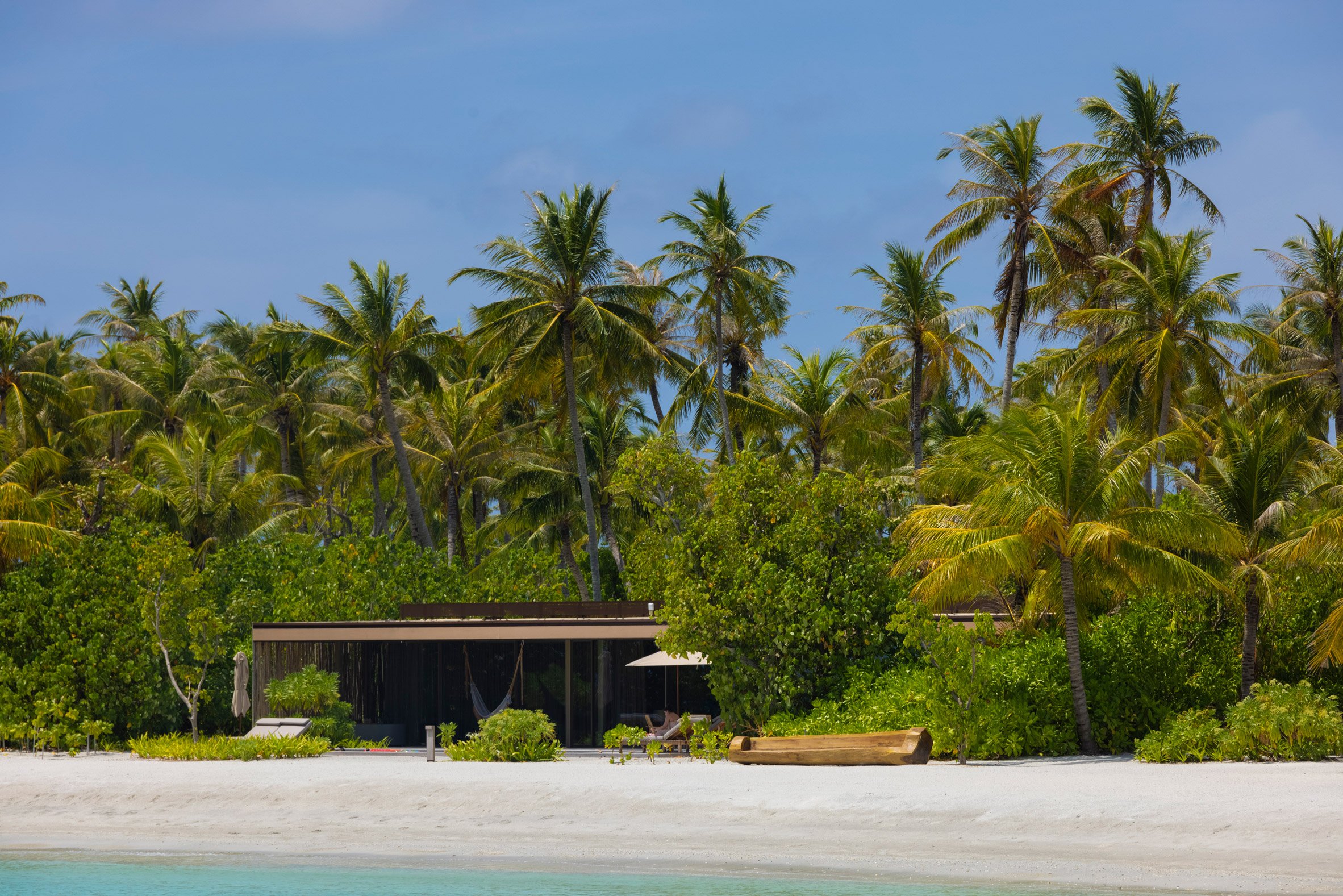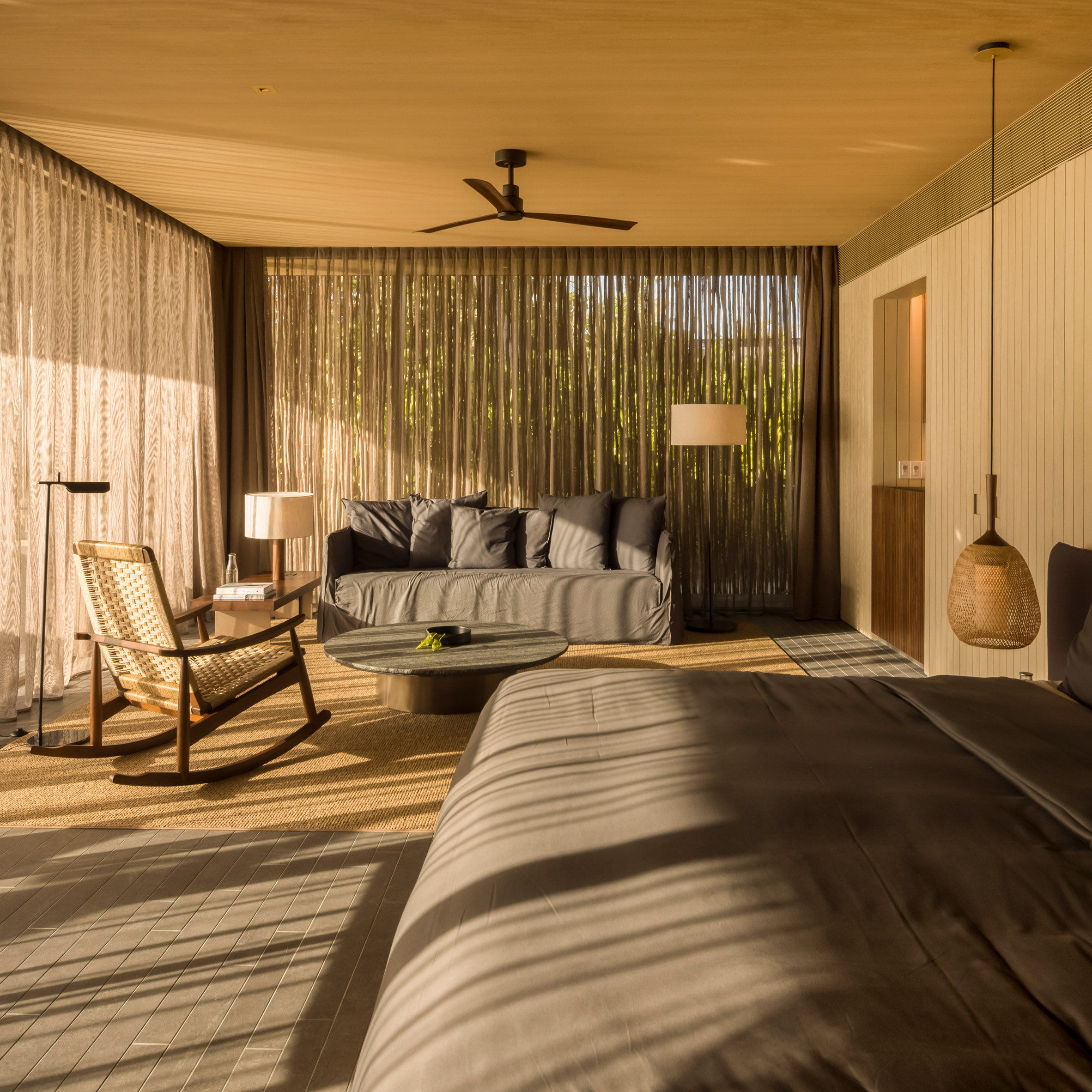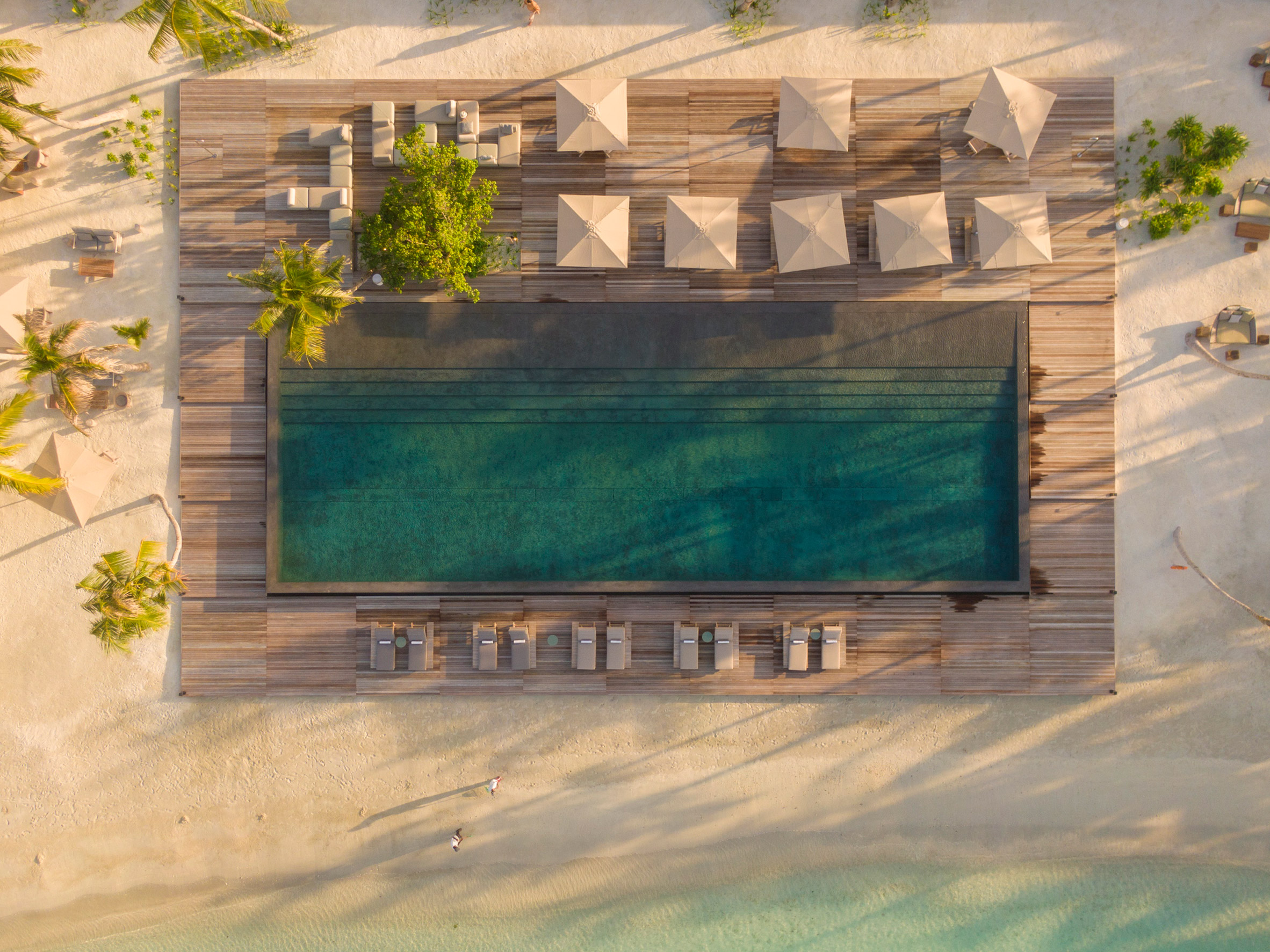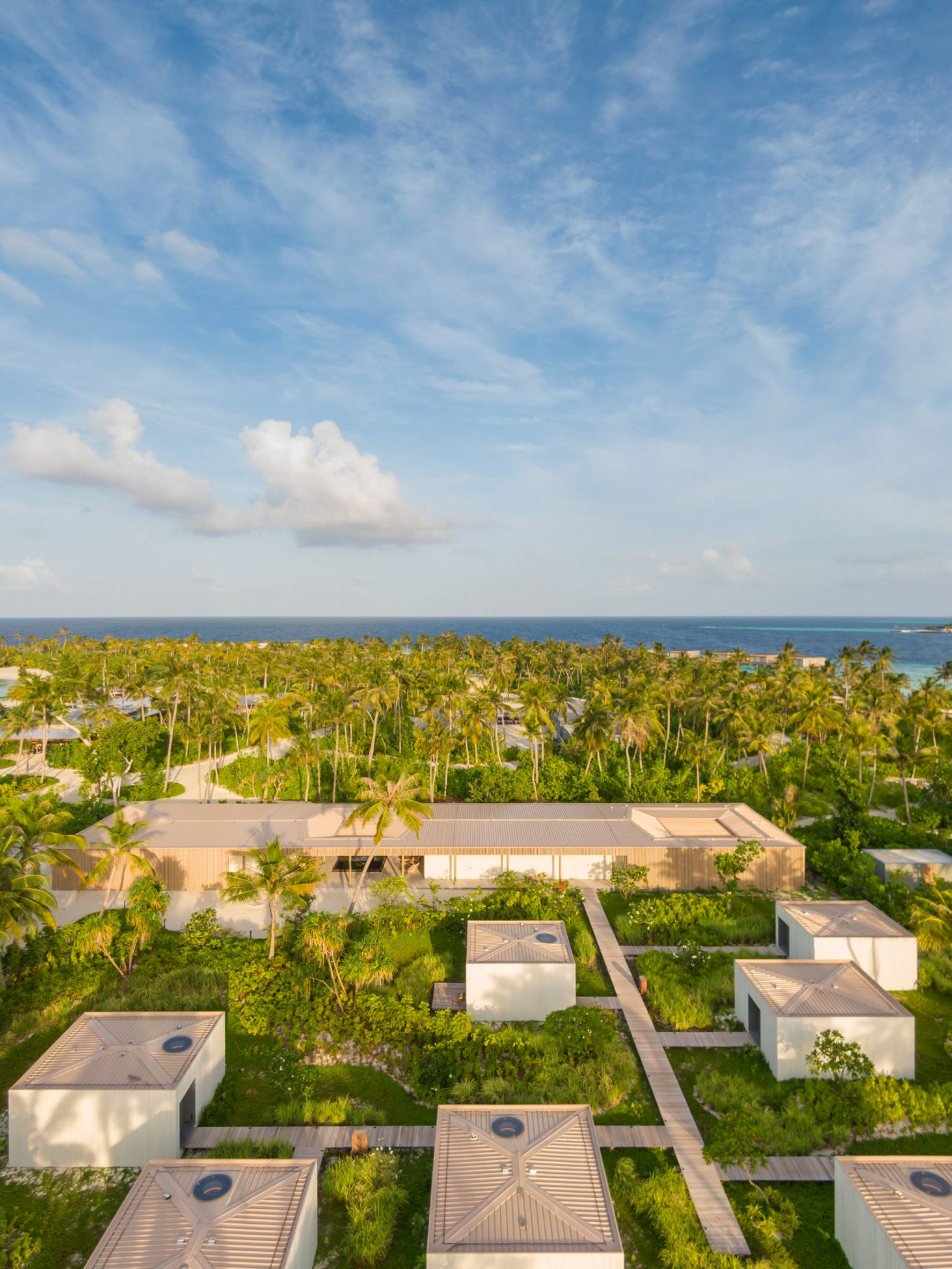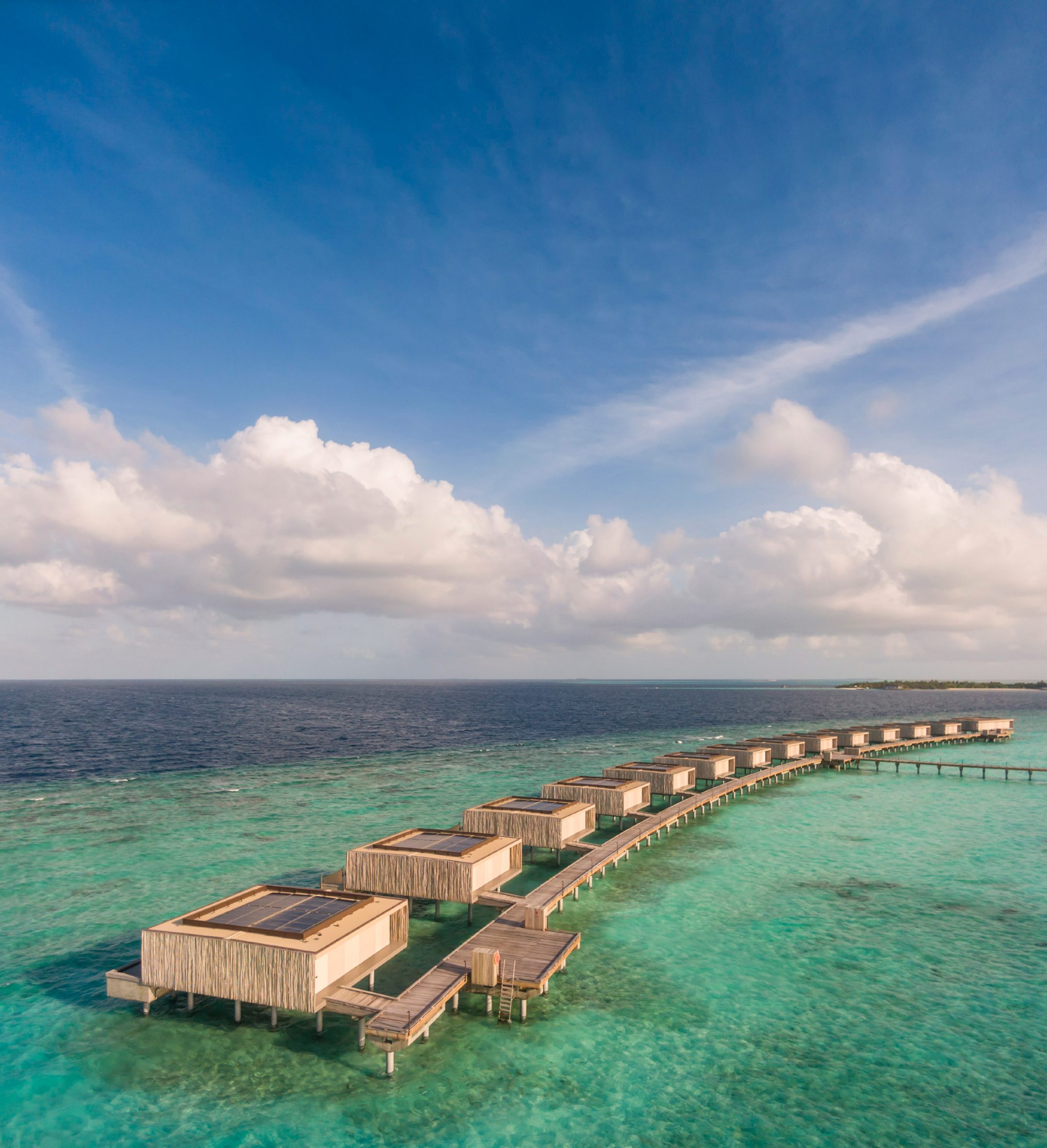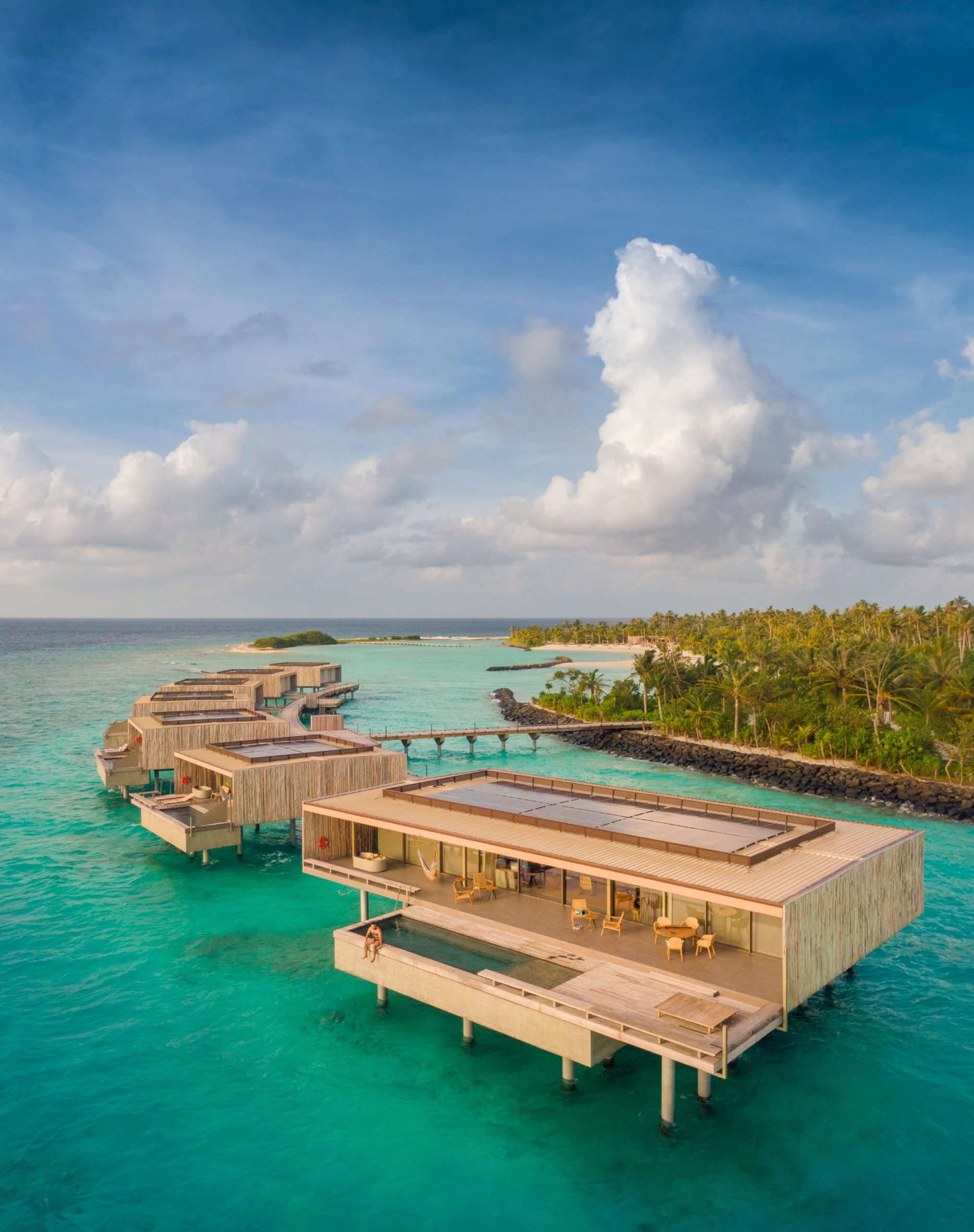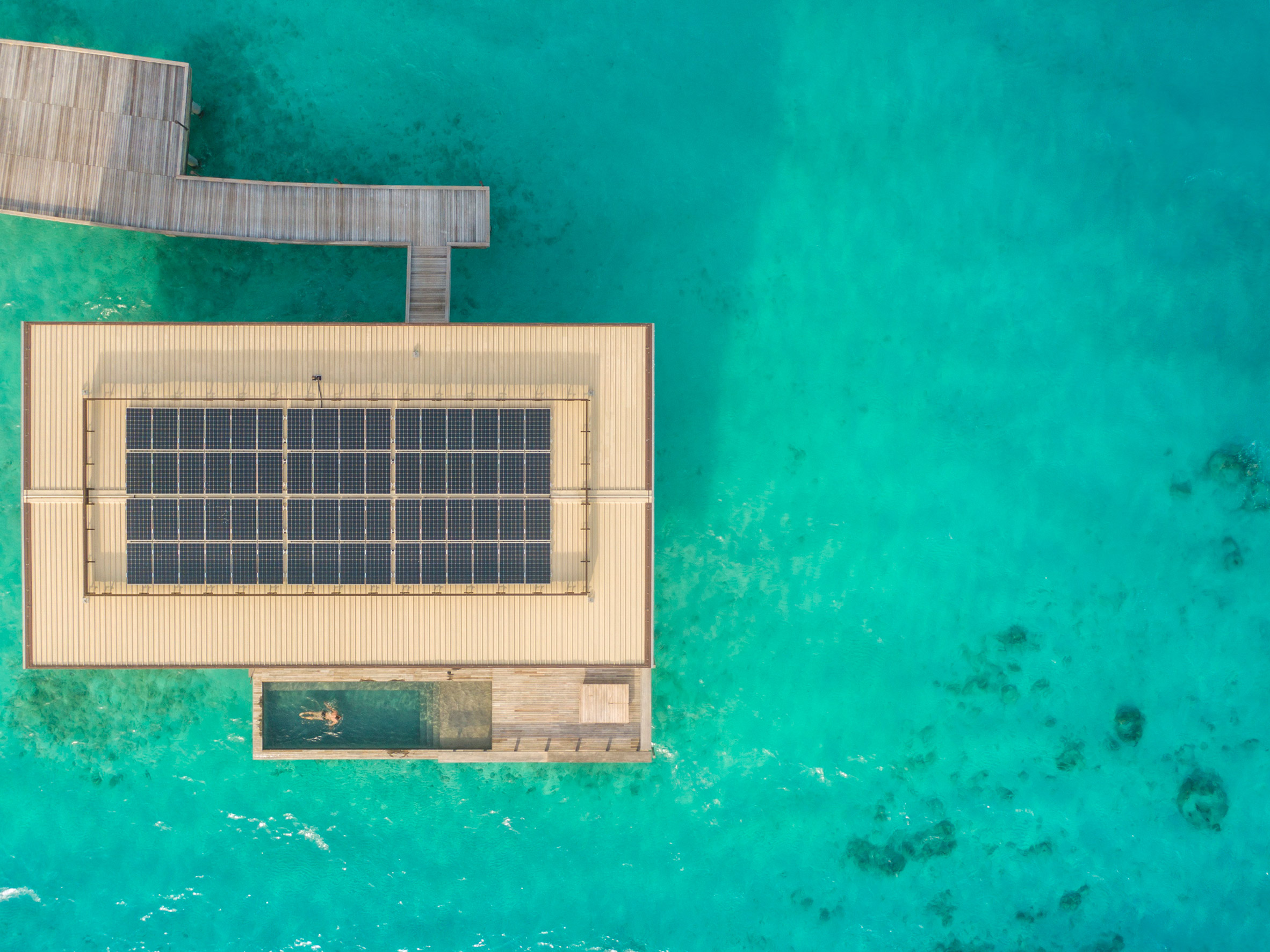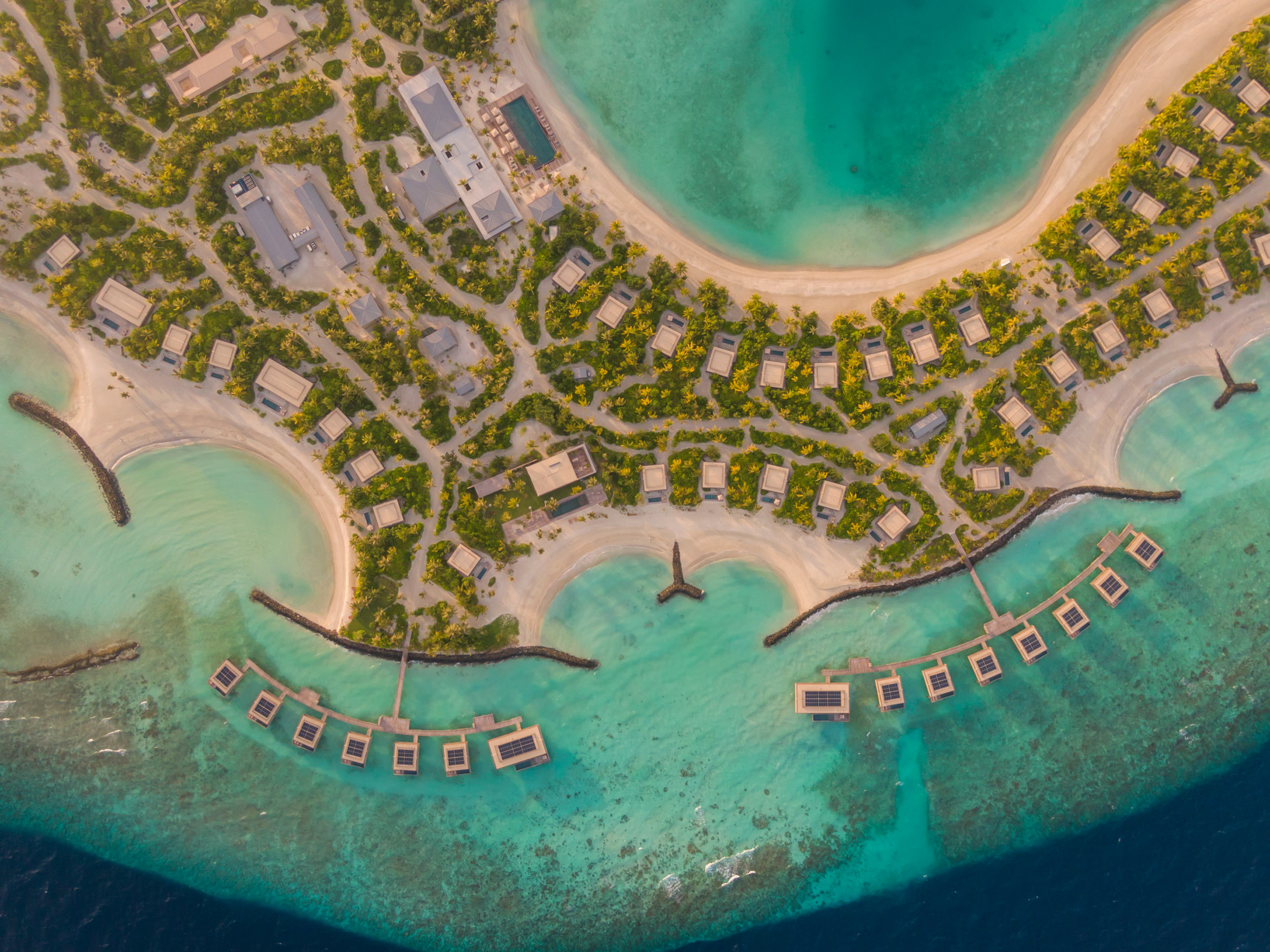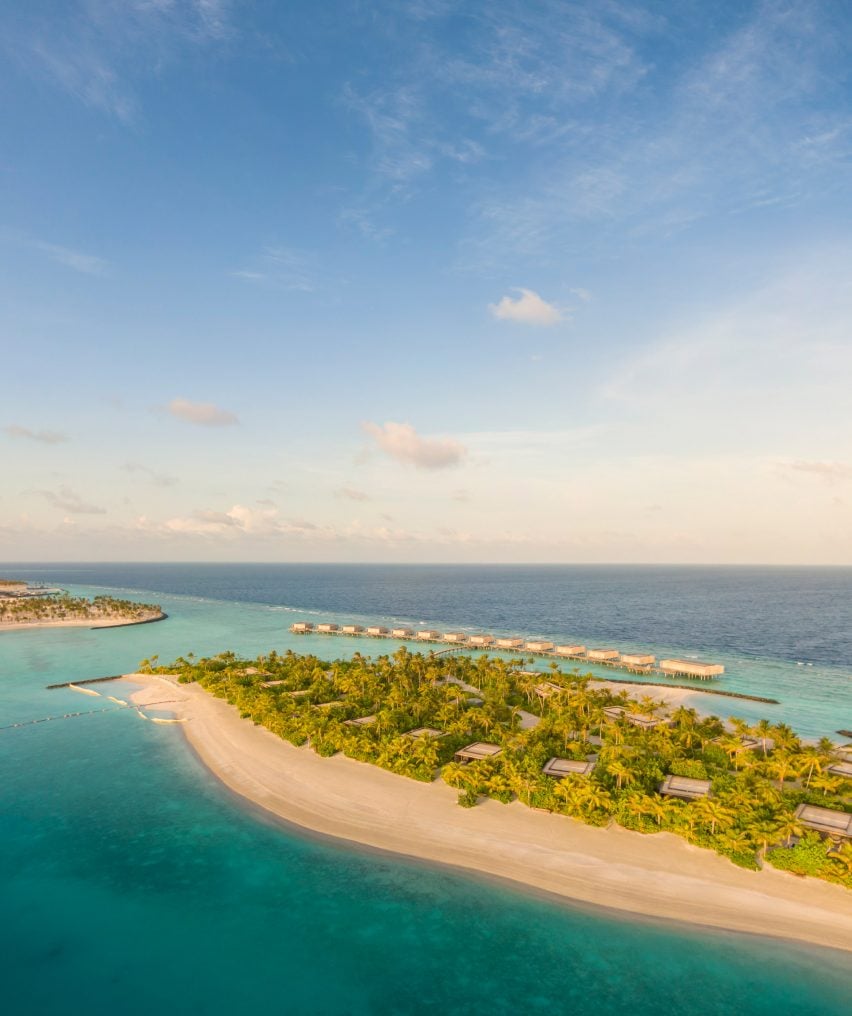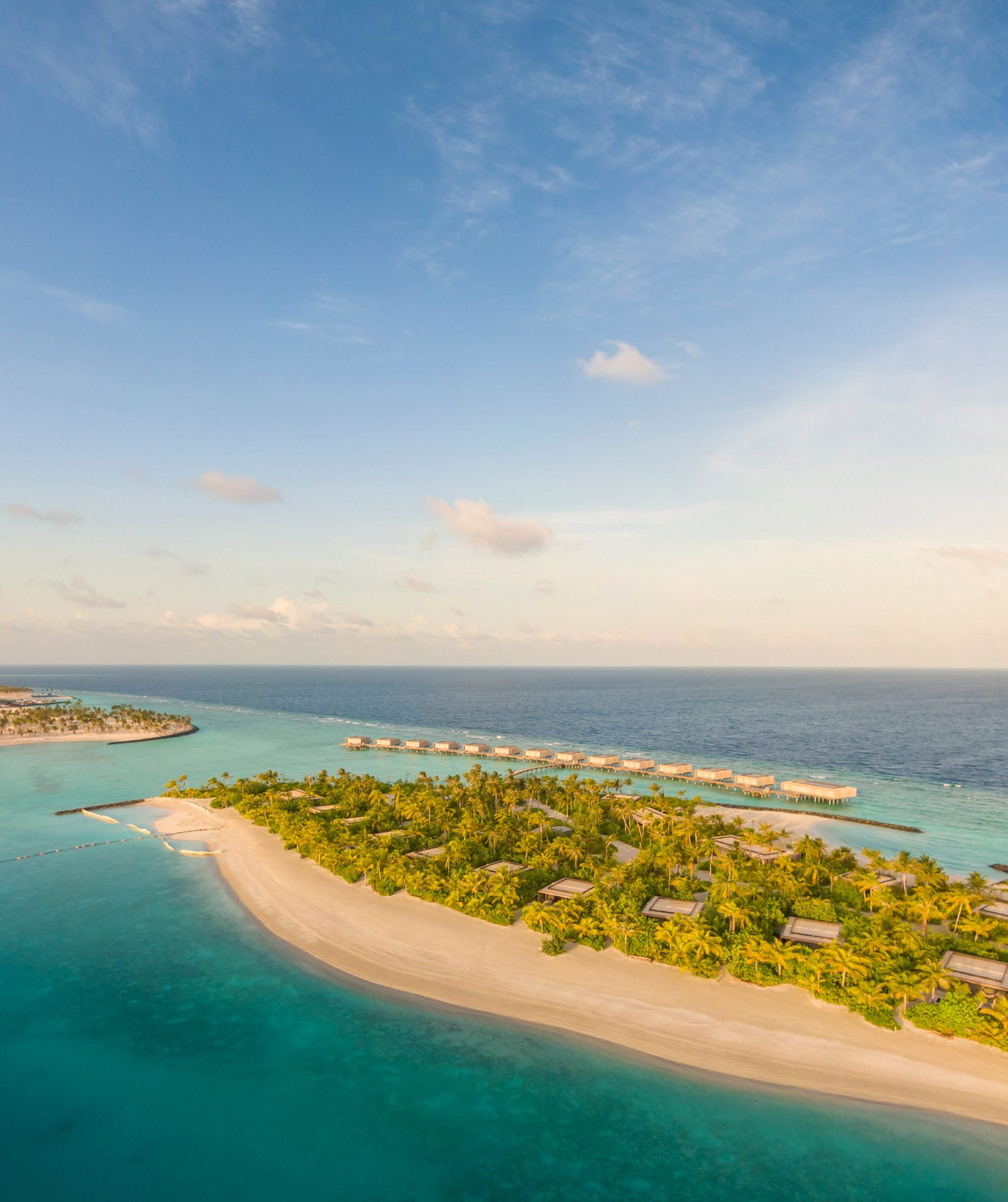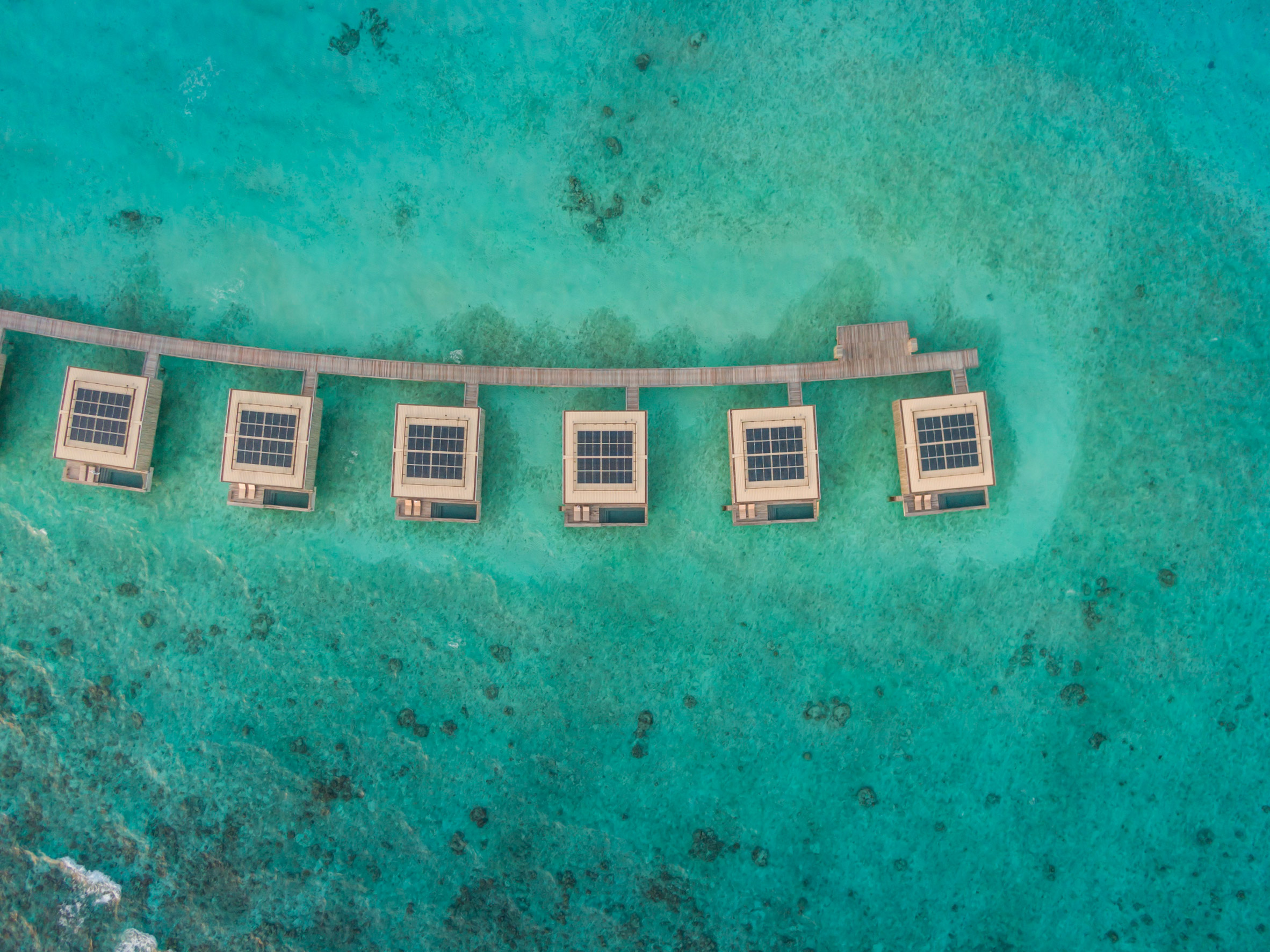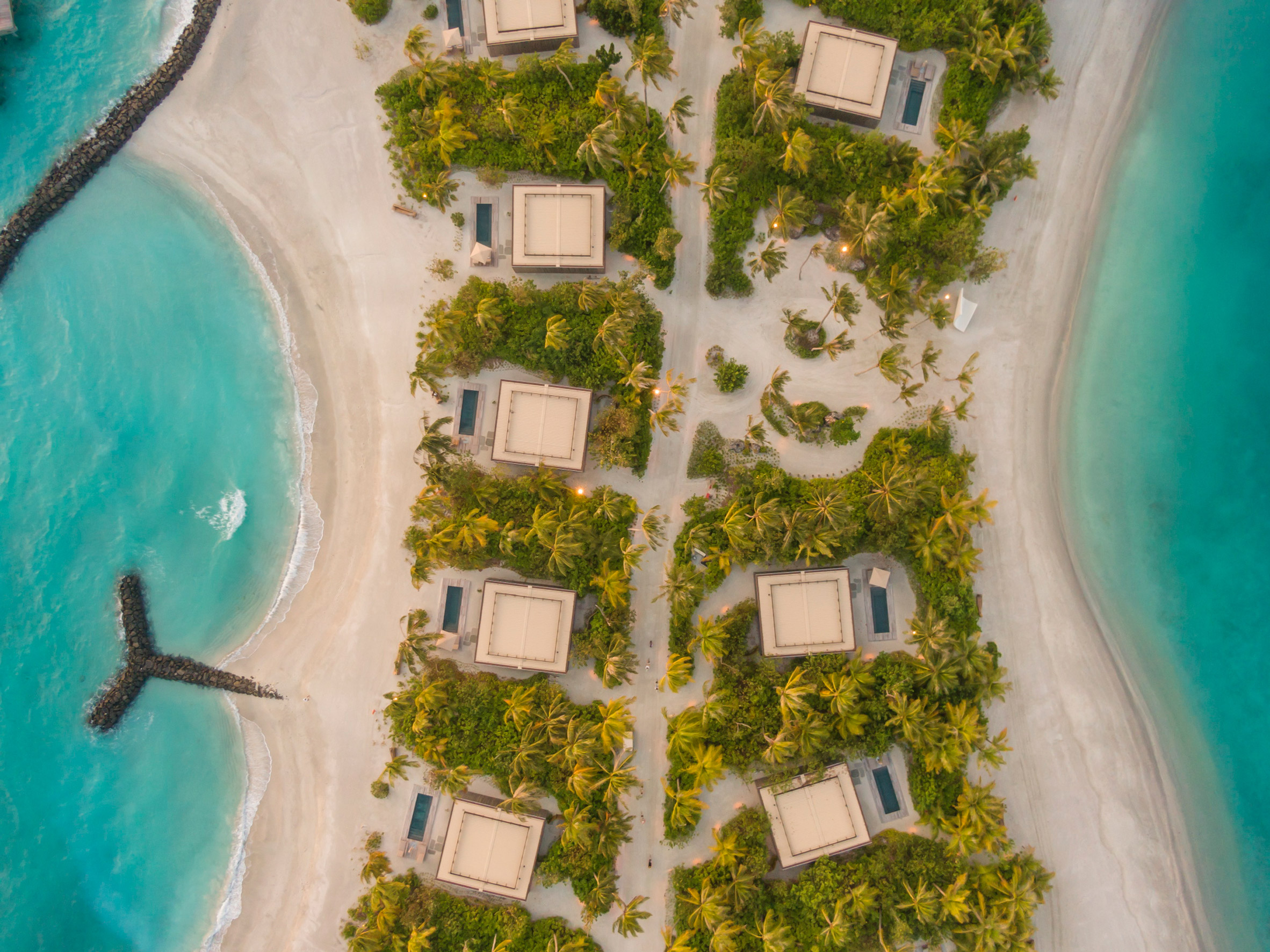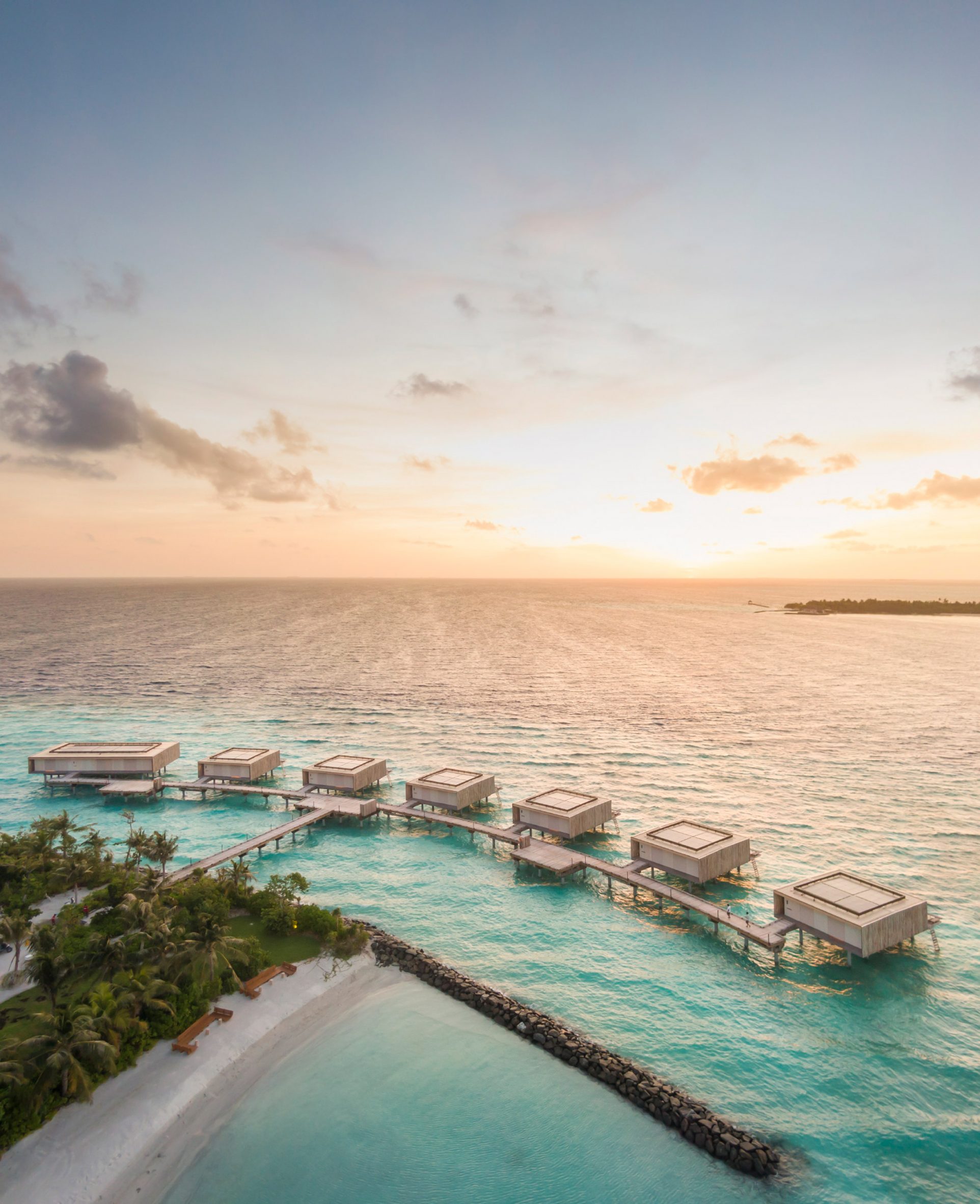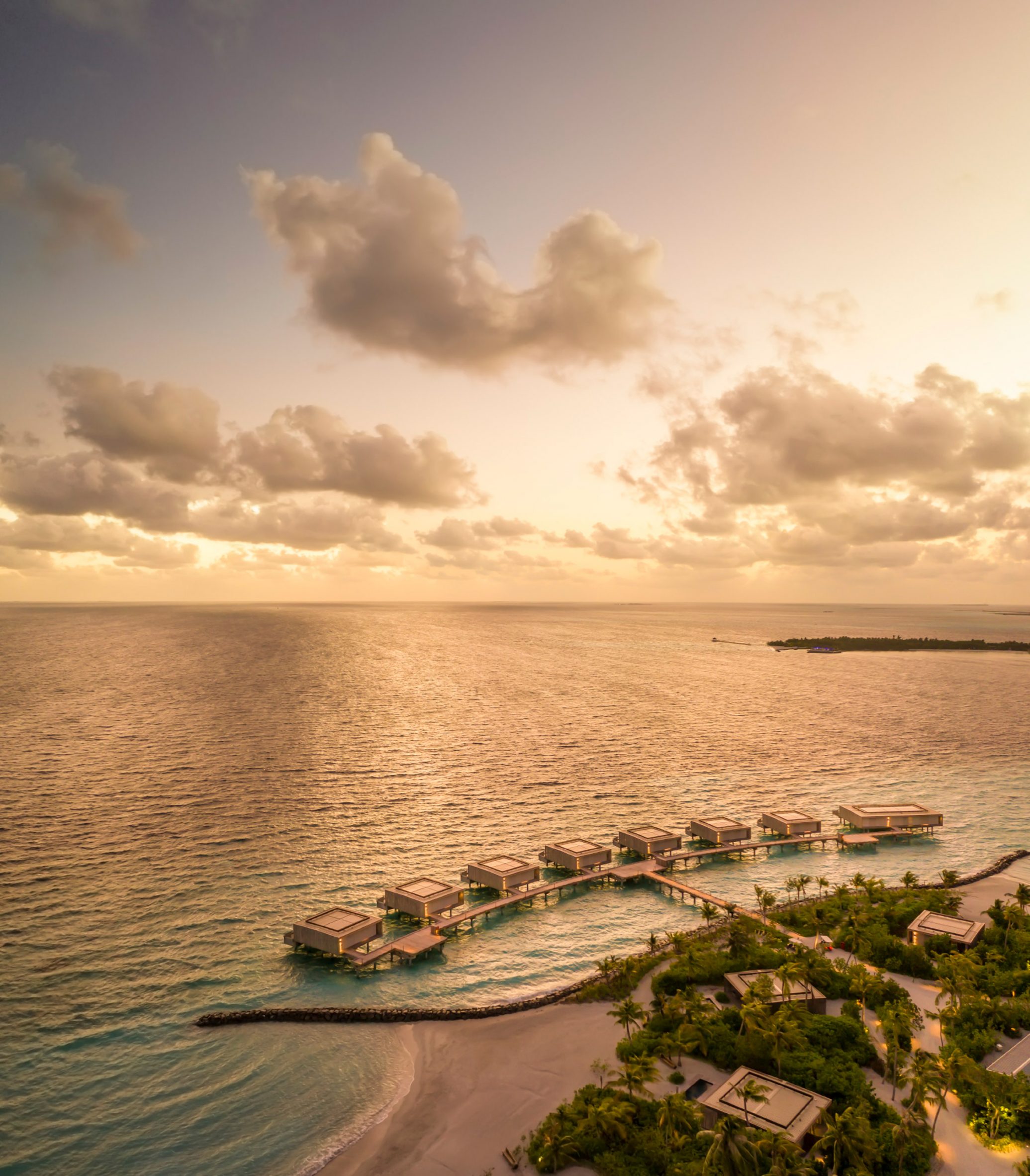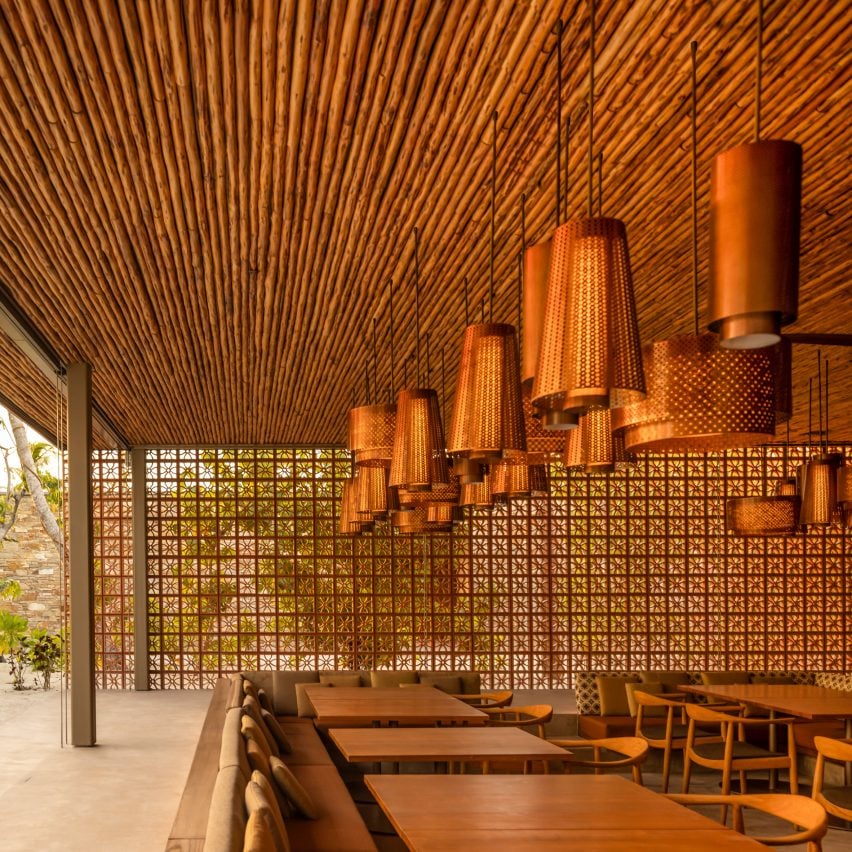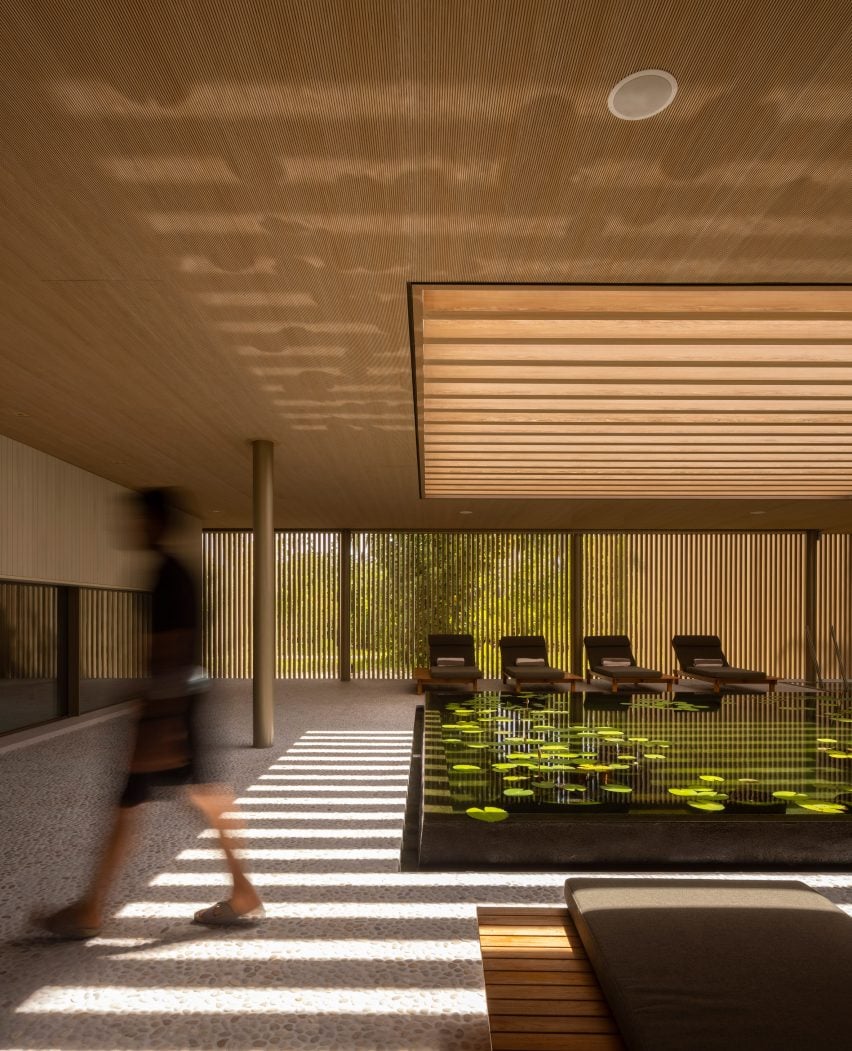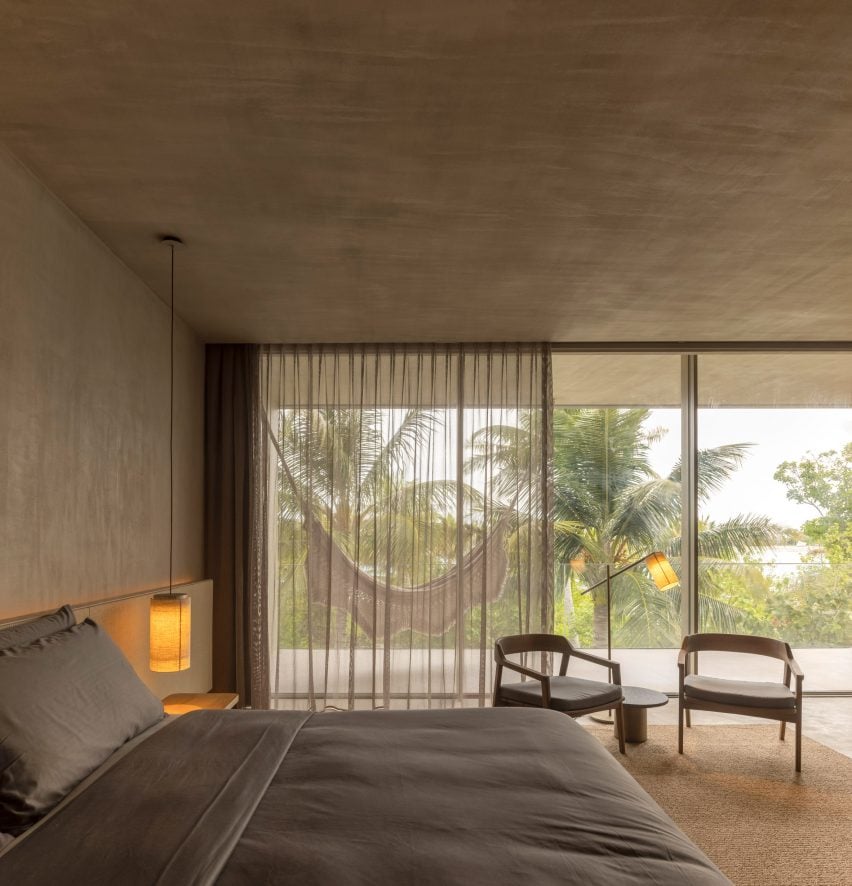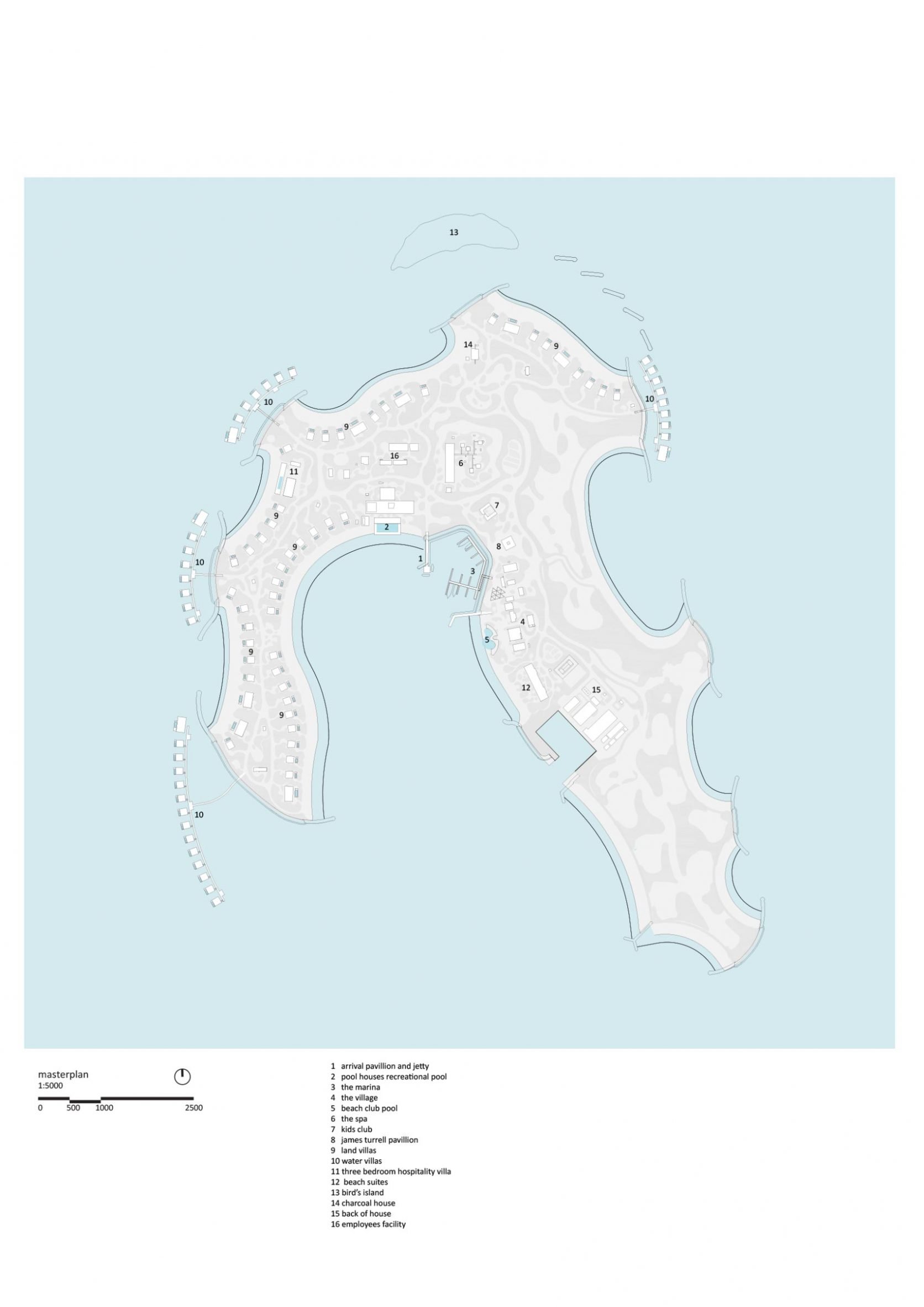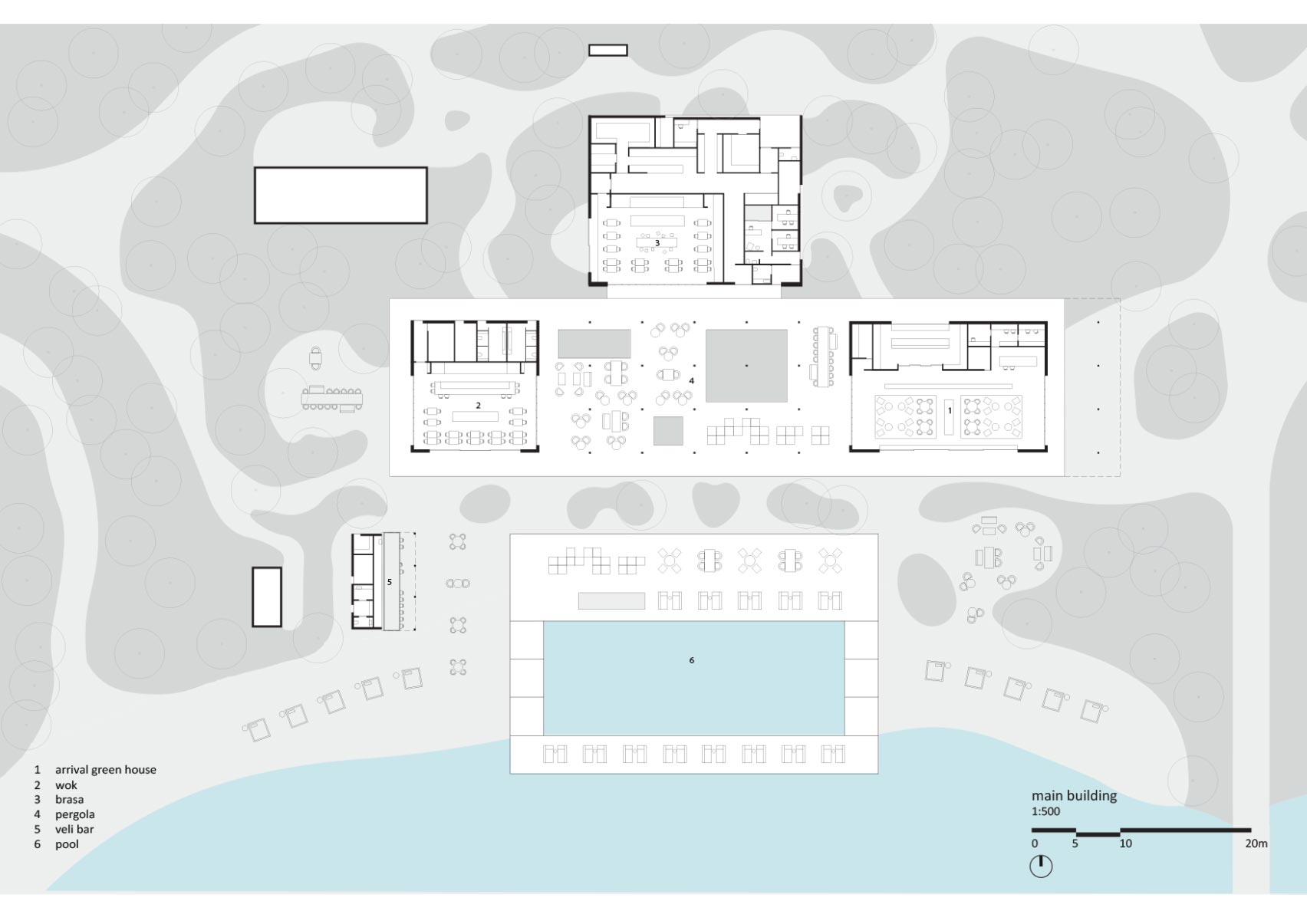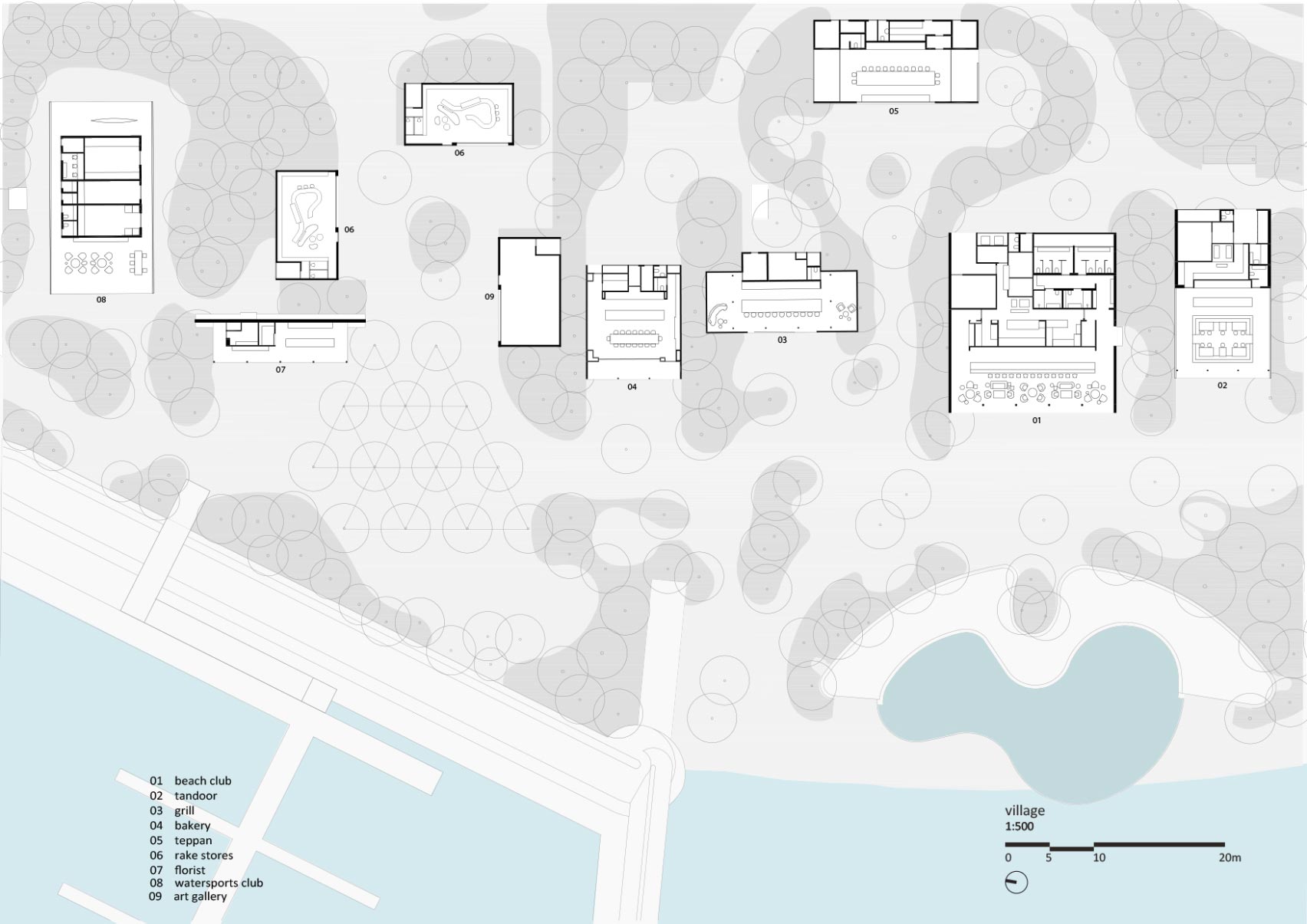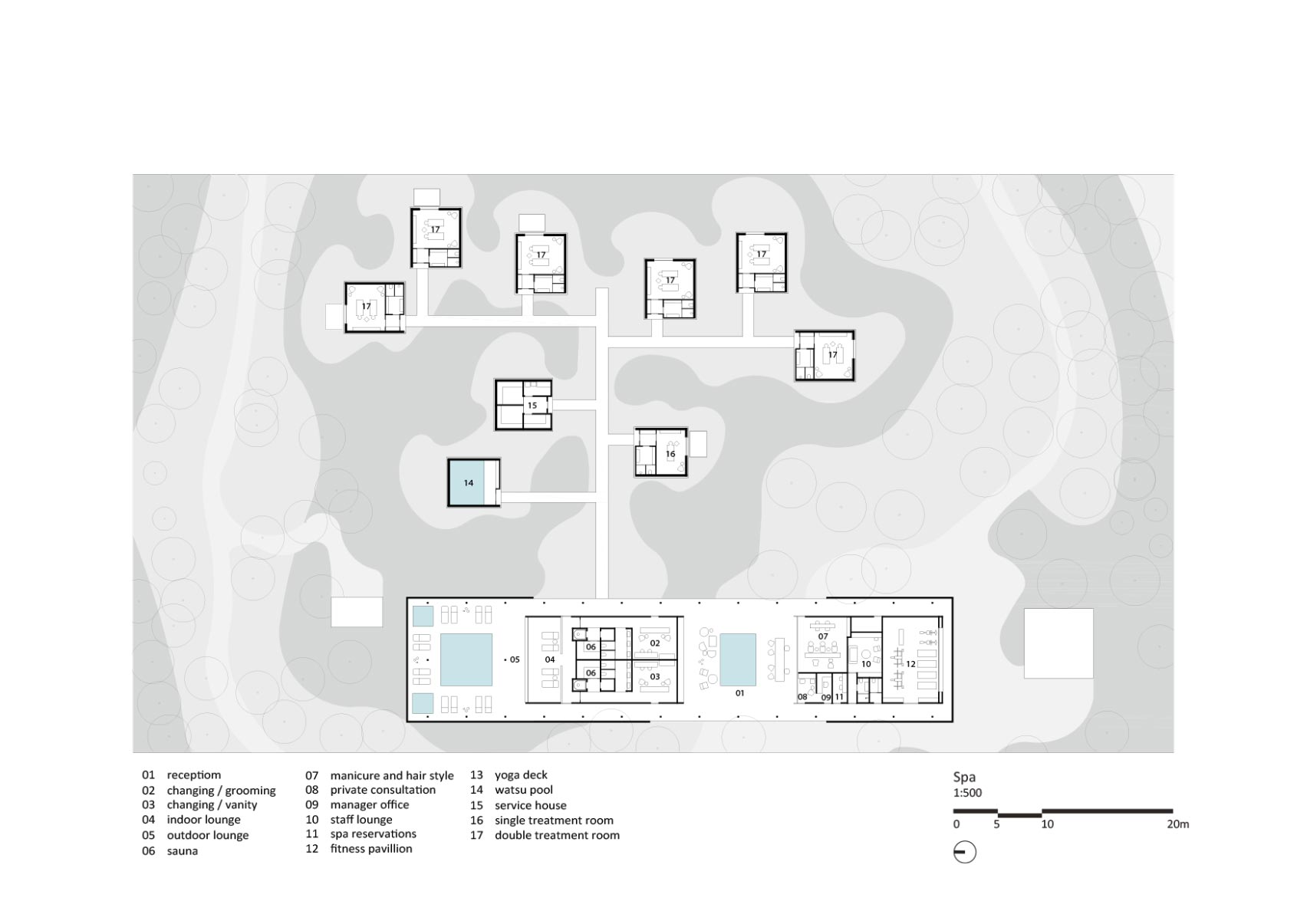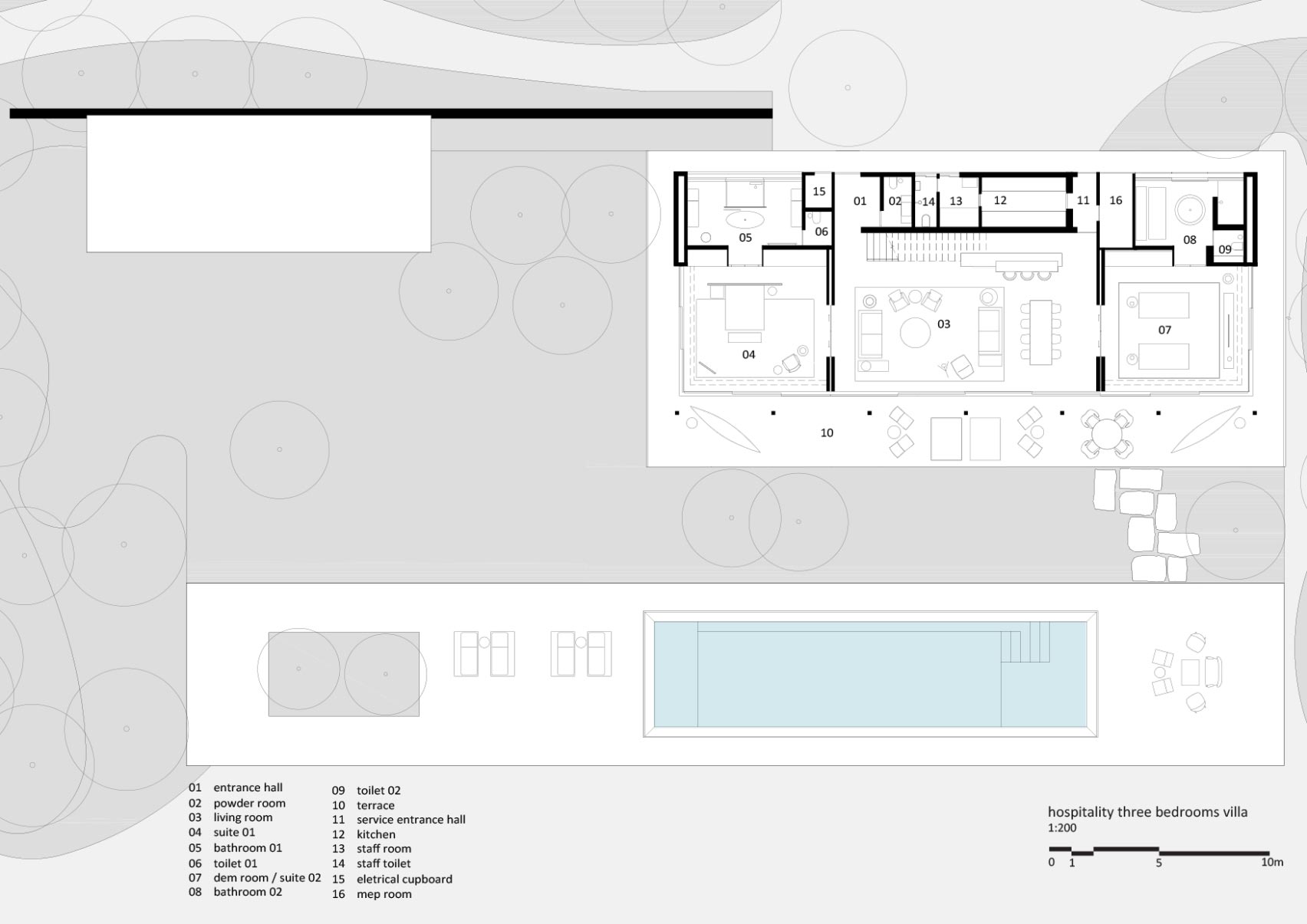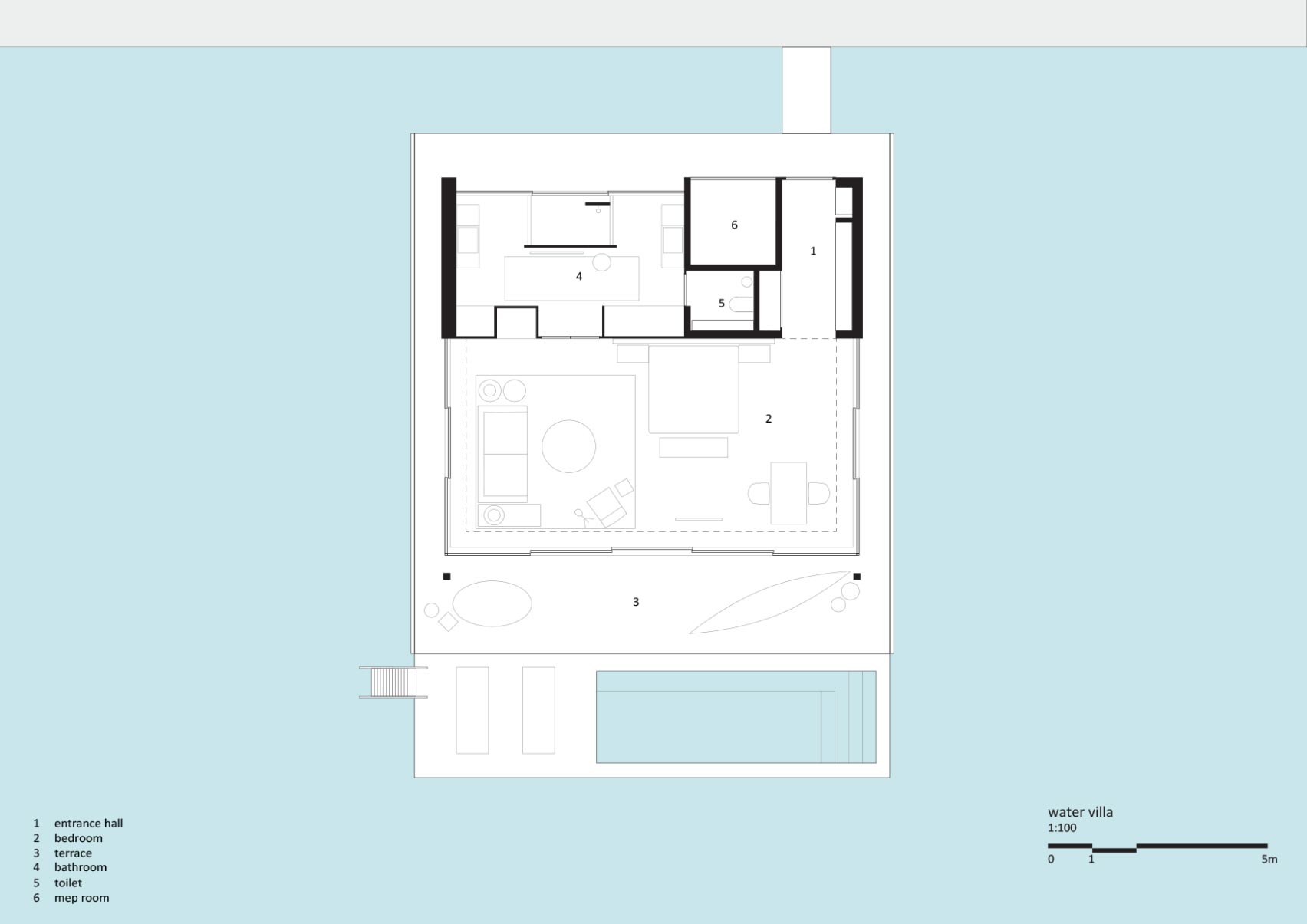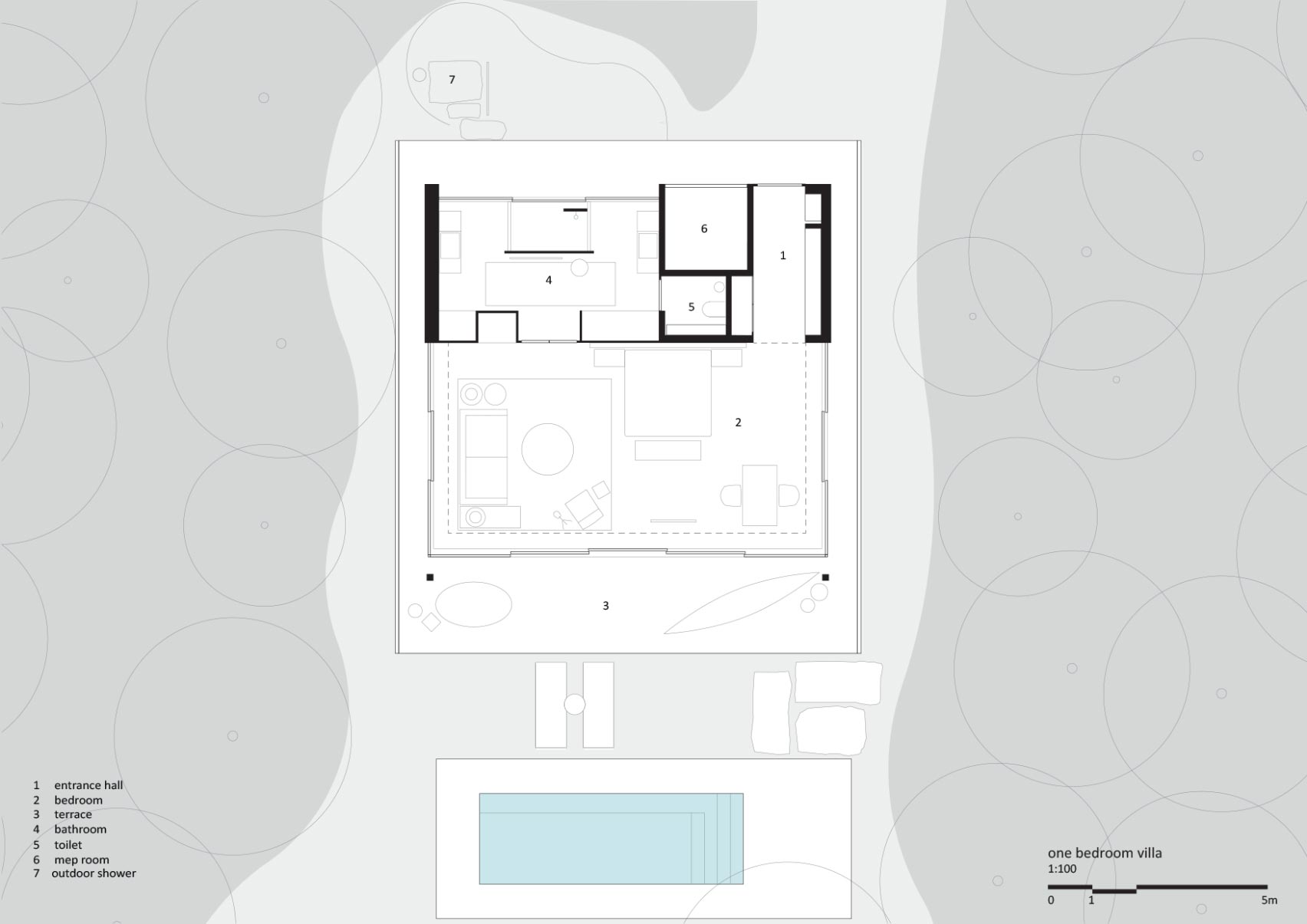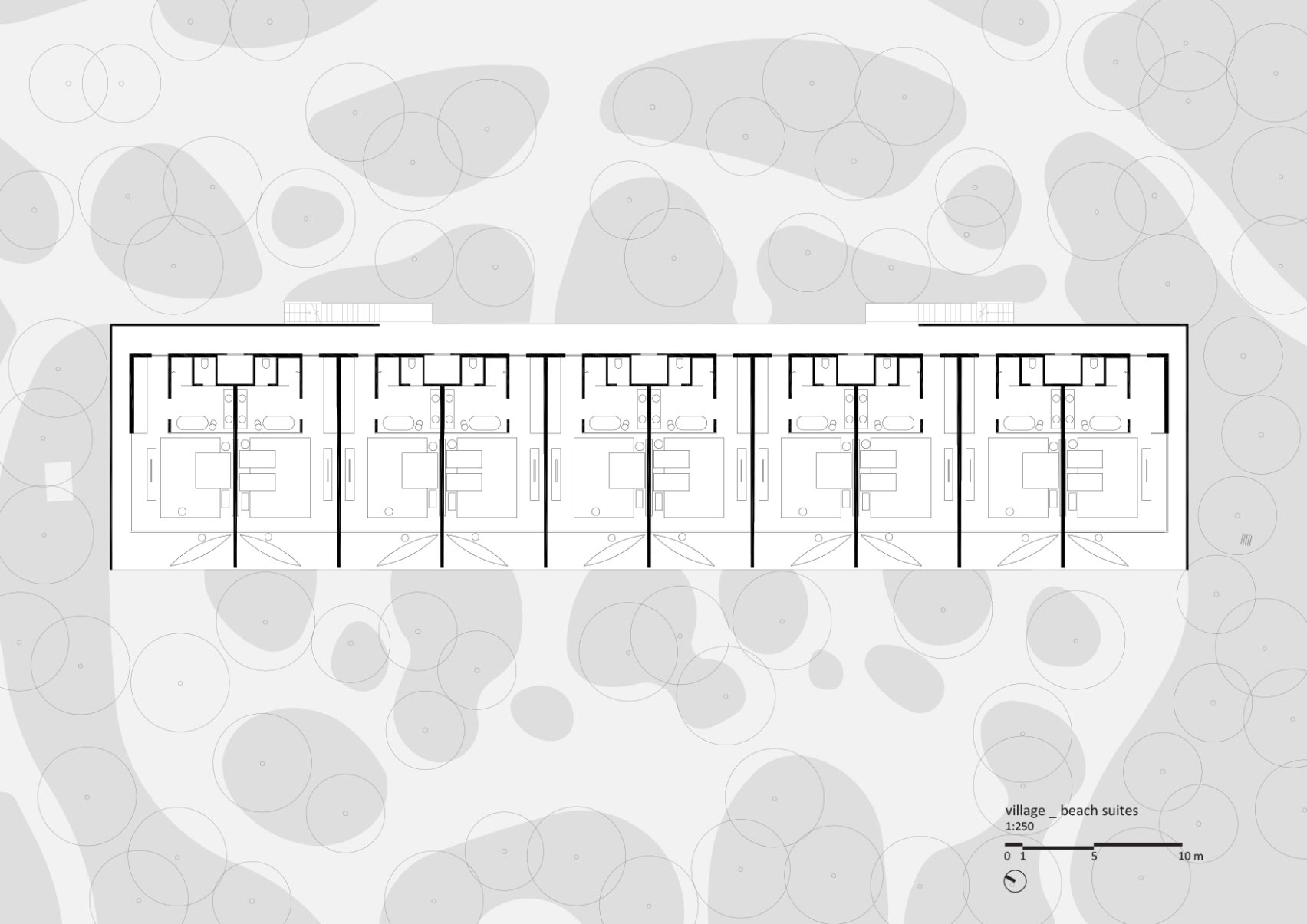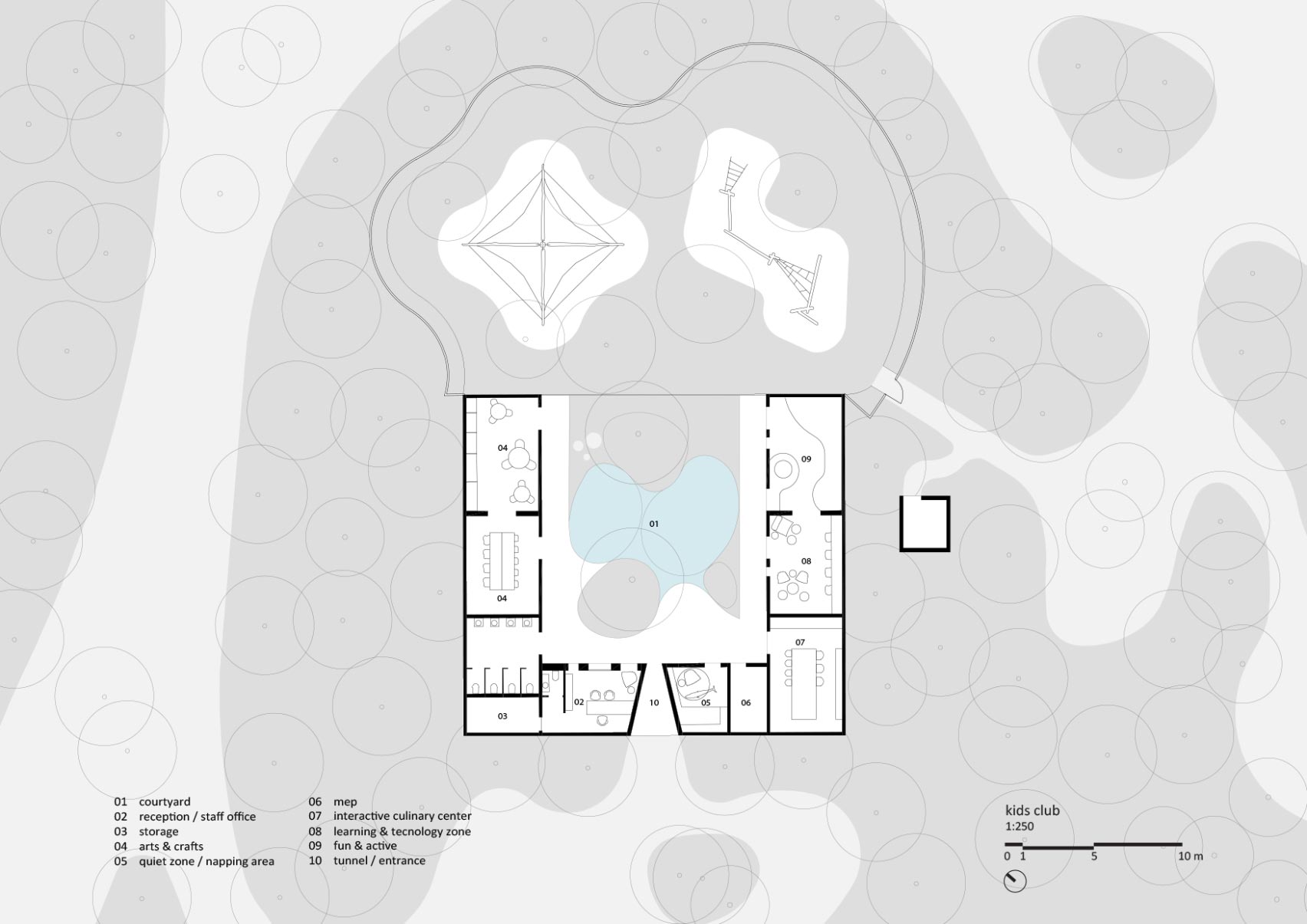 from dezeen