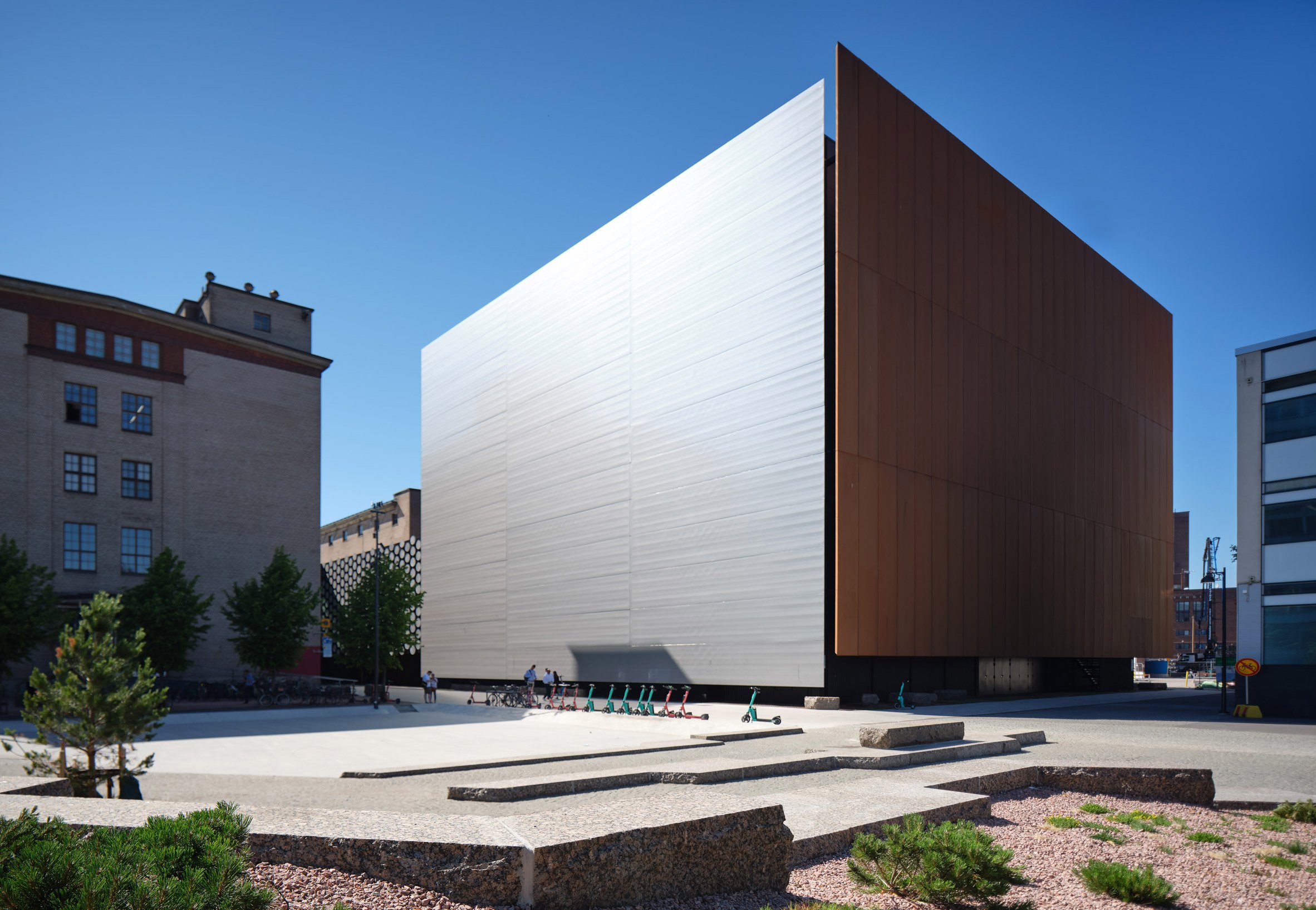 JKMM and ILO architects extend Helsinki's Cable Factory with metal-clad dance centre
헬싱키에 위치한 이전 케이블 공장은 지역문화 활성화를 위한 전초기지로 재구성된다. 대형 큐빅의 인상적인 장면을 연출하는 외관디자인은 댄스하우스를 구축하는 구조체 역활과 건축의 디자인방향으로 표현하는 수단으로 사용된다. 중력에 대항하는 춤의 가벼움 또한 외관 디자인의 부유하는 이미지에서도 찾아 볼 수 있다.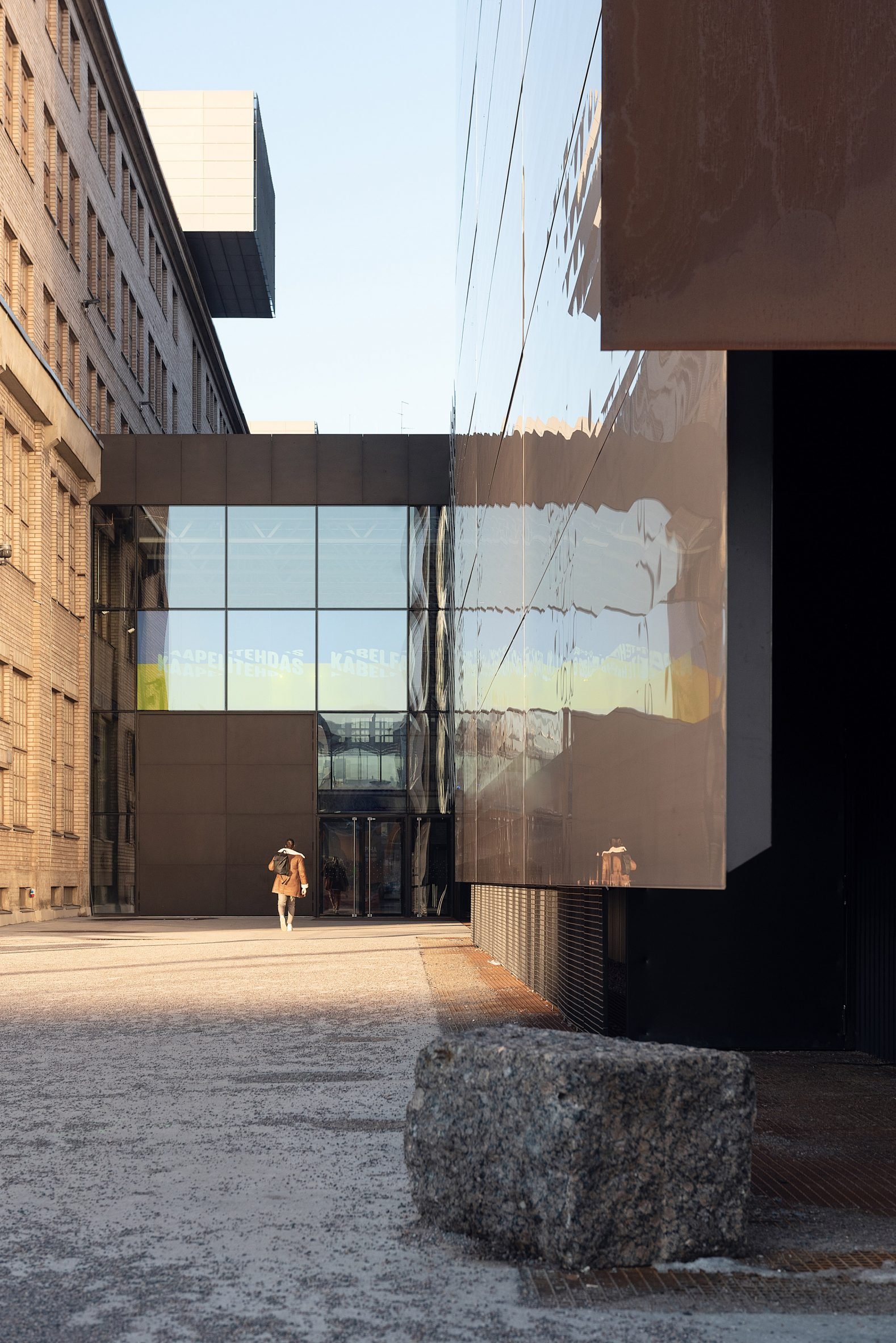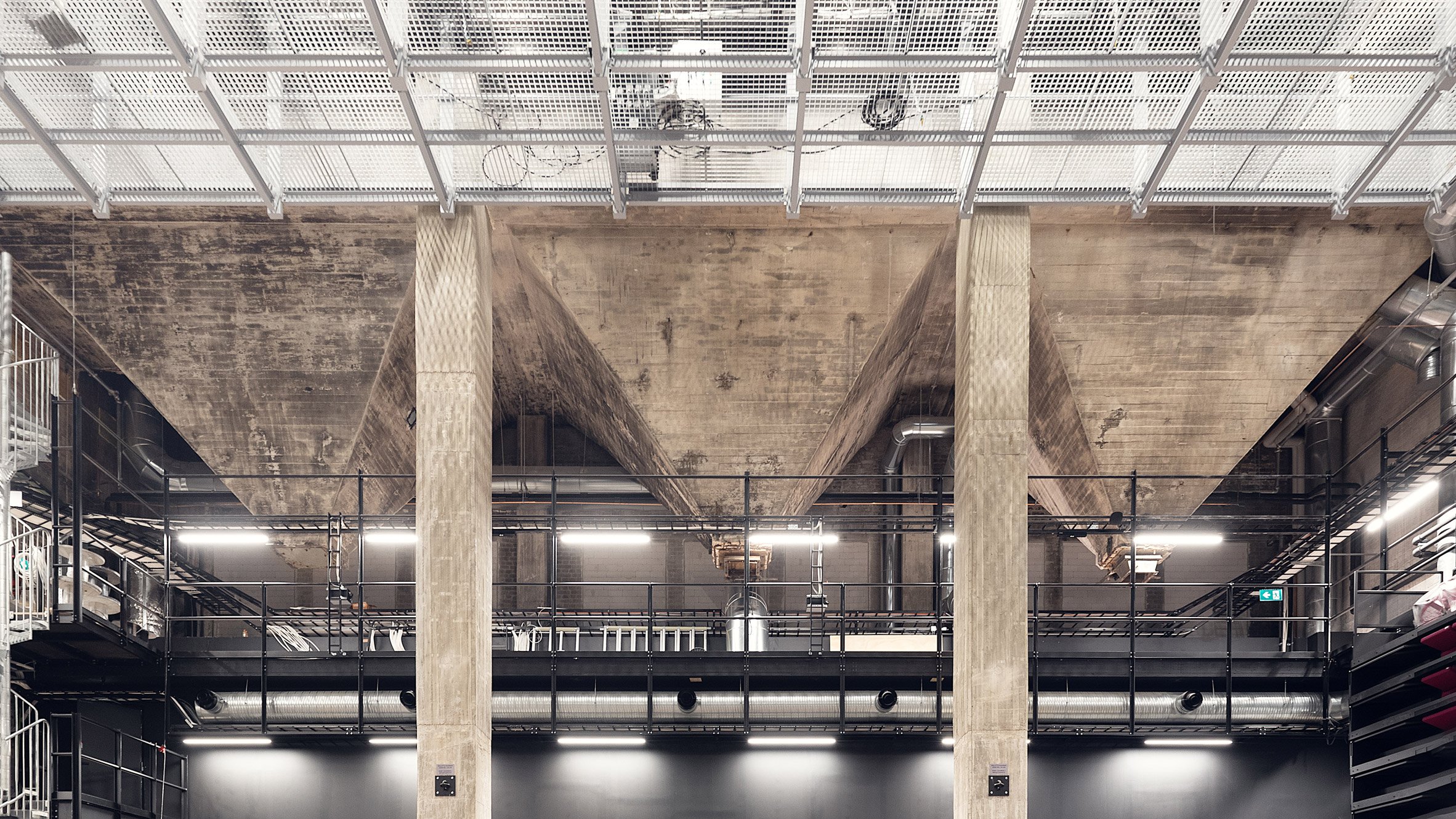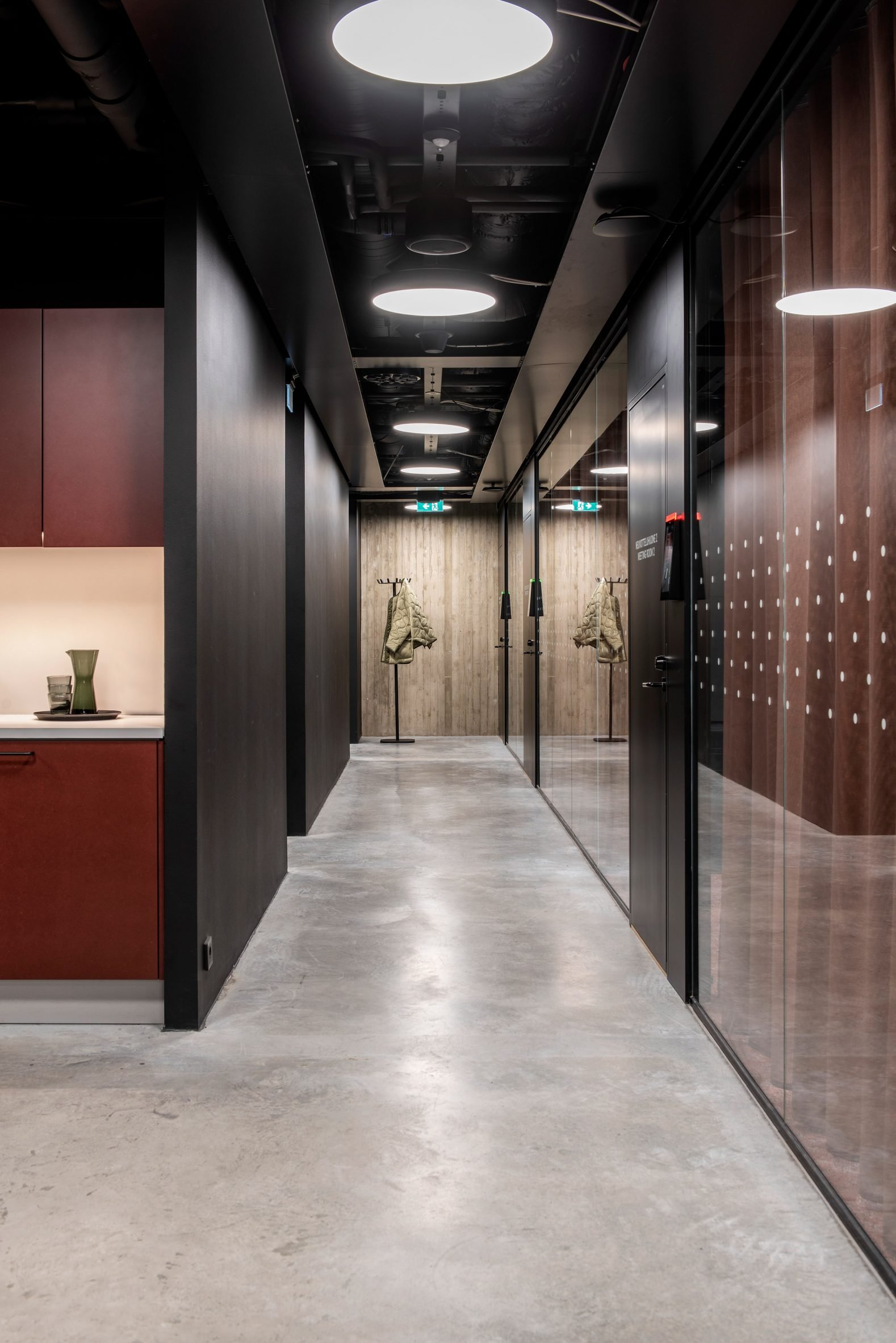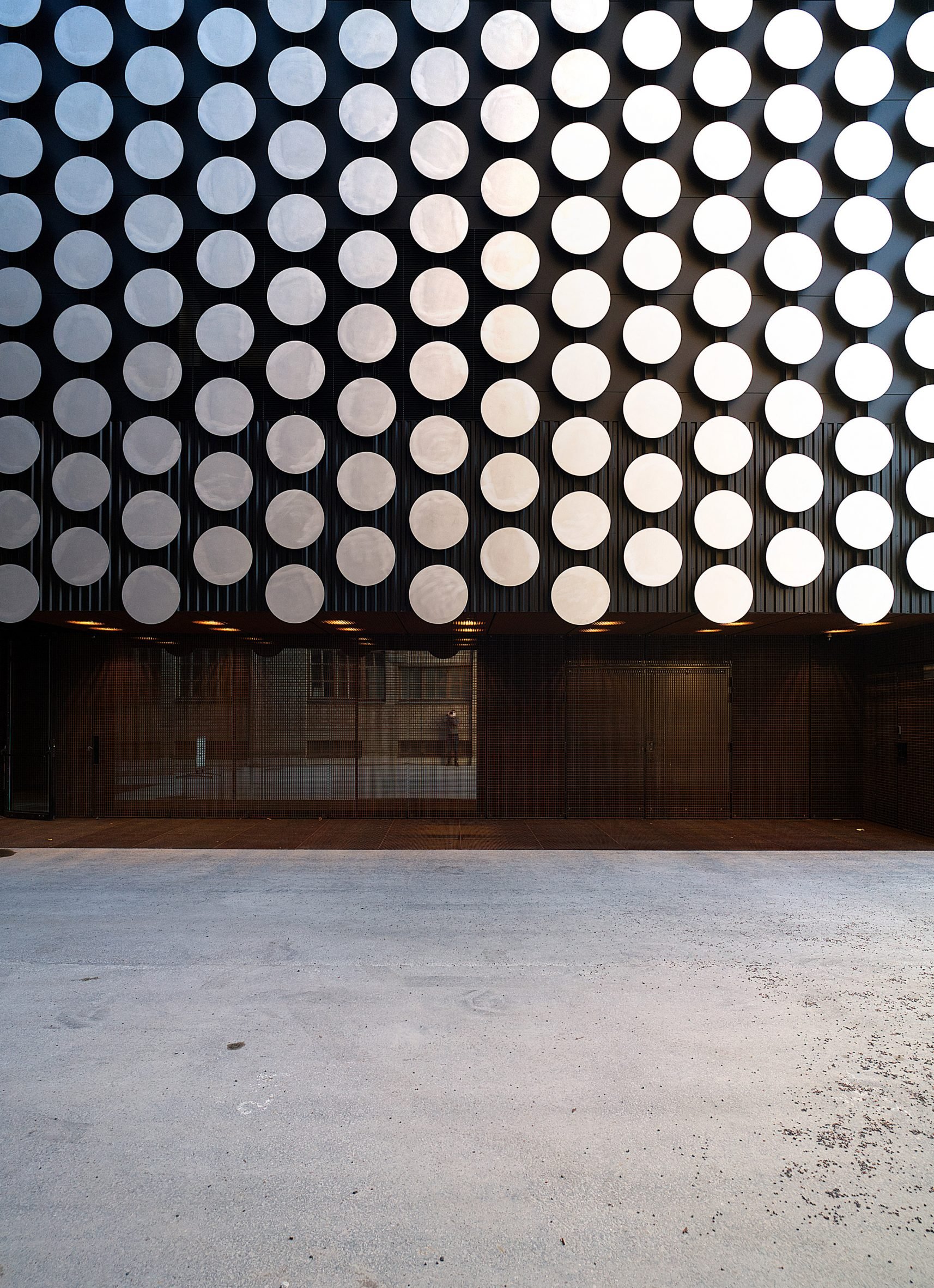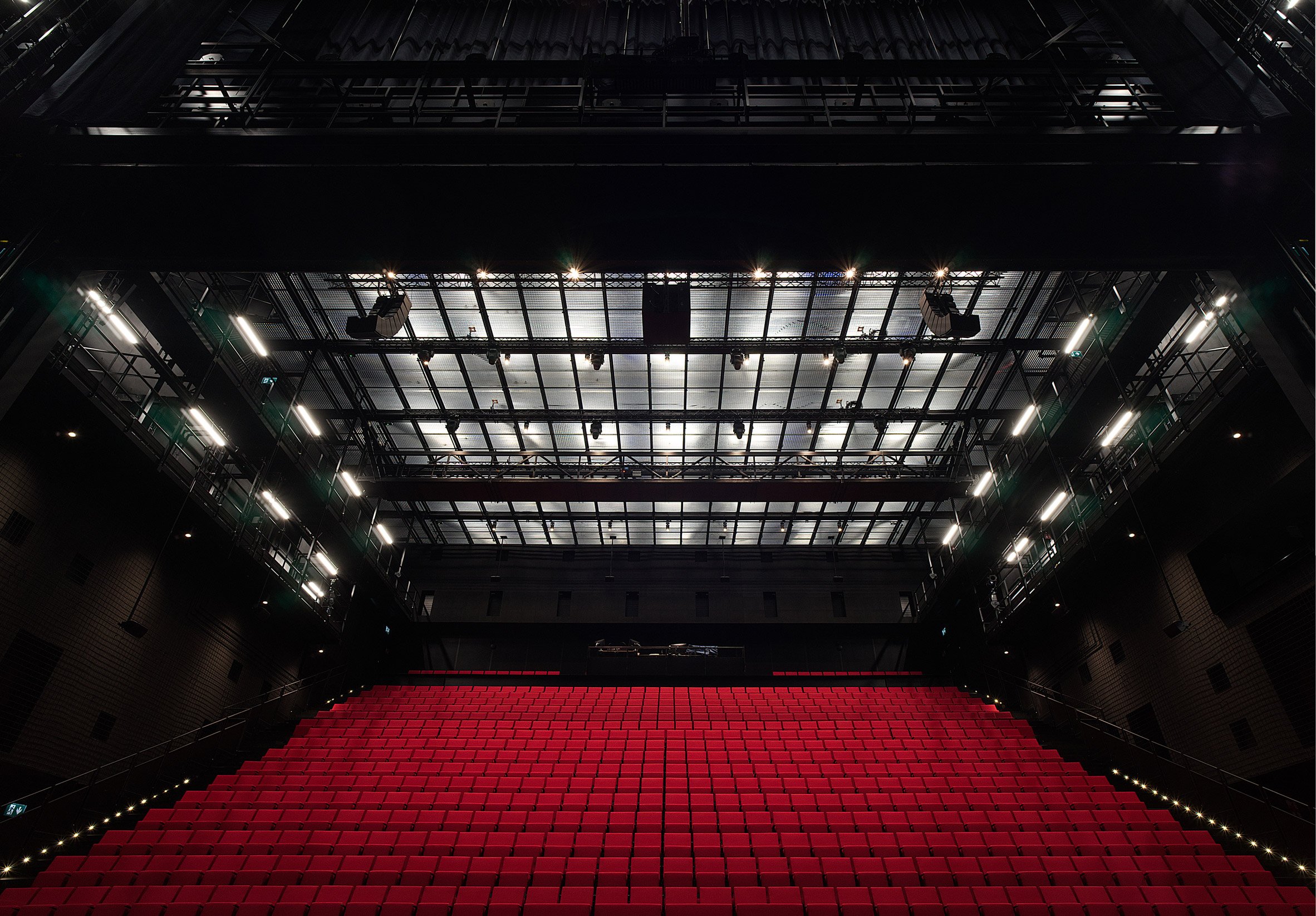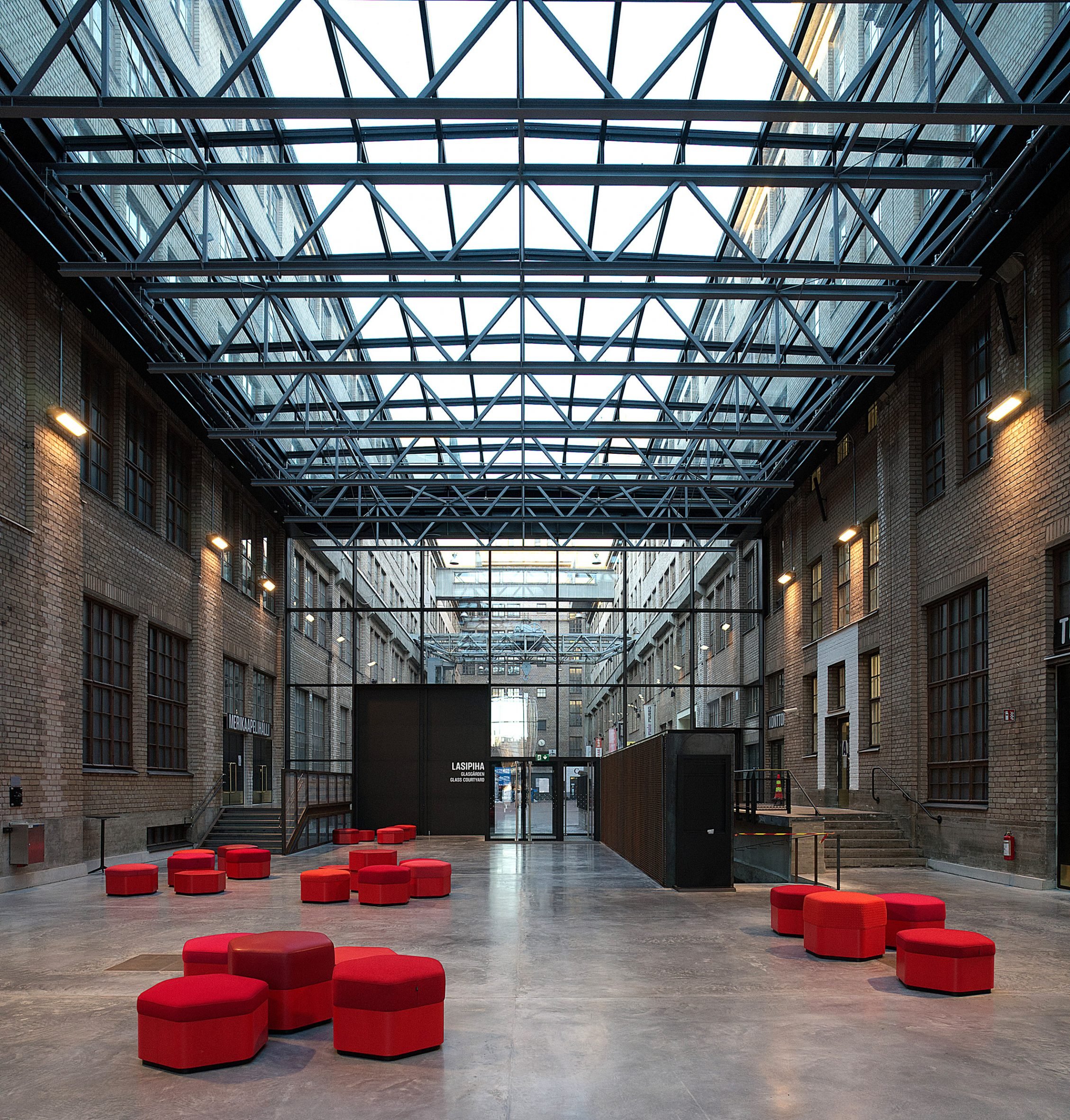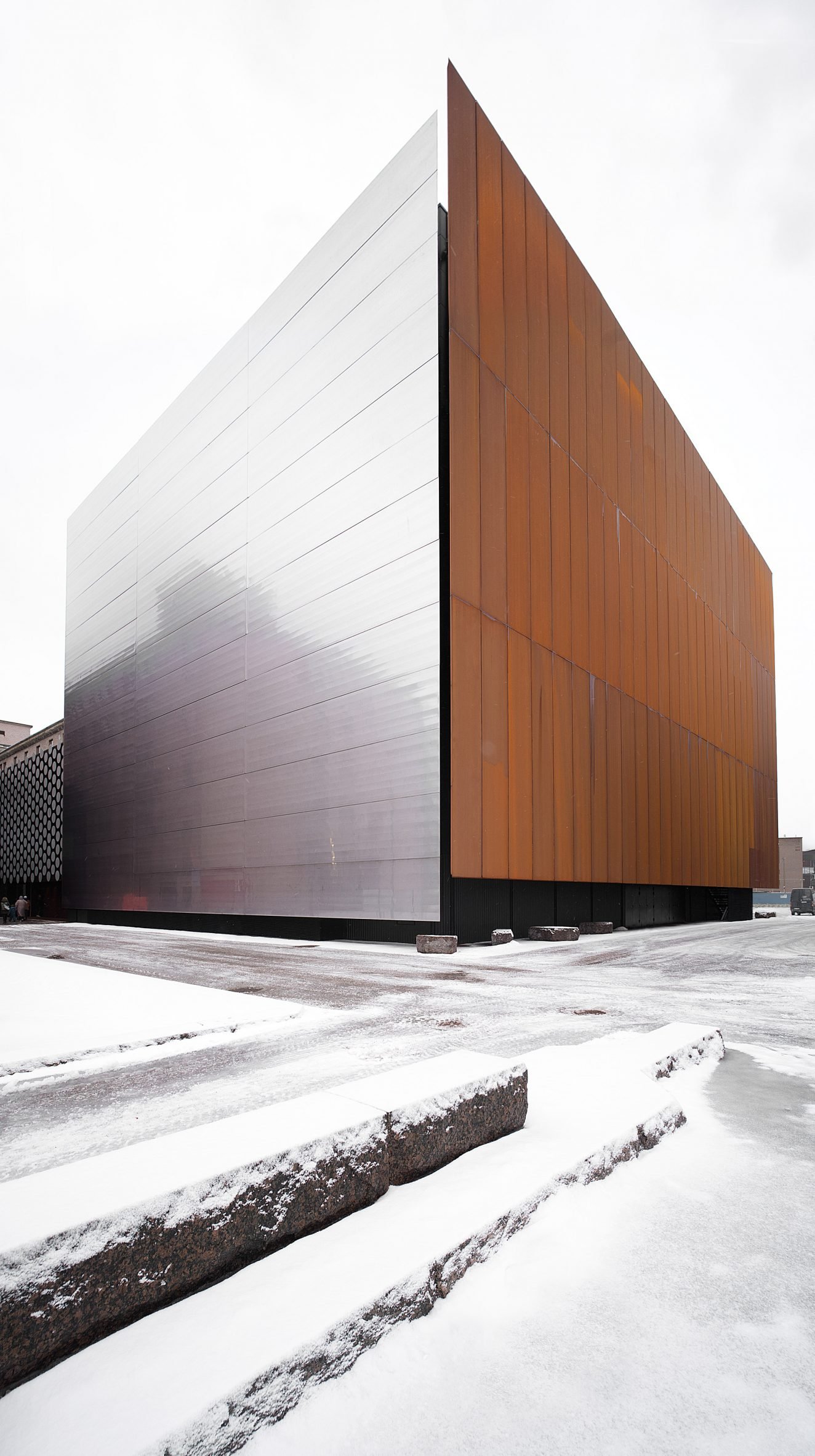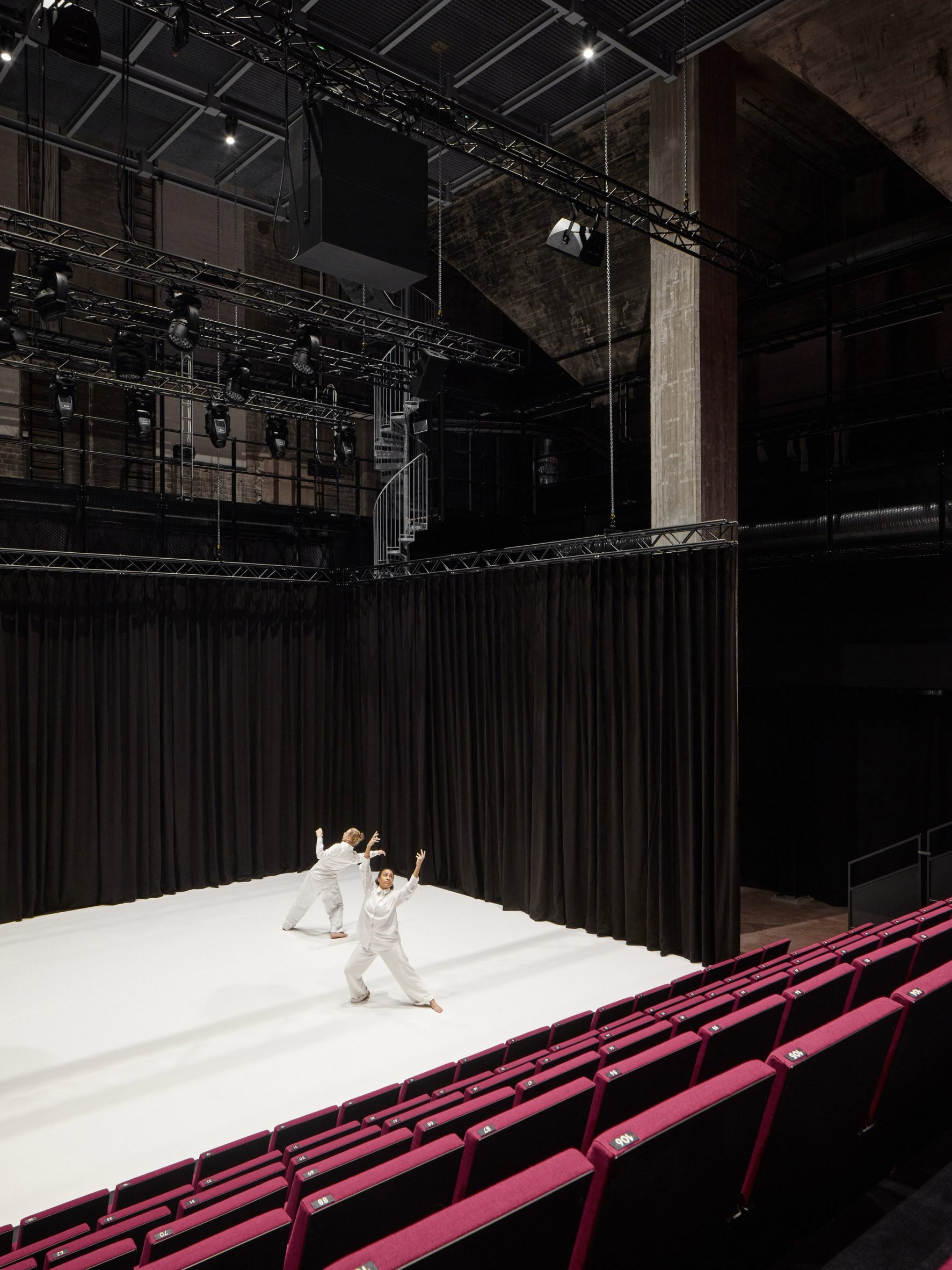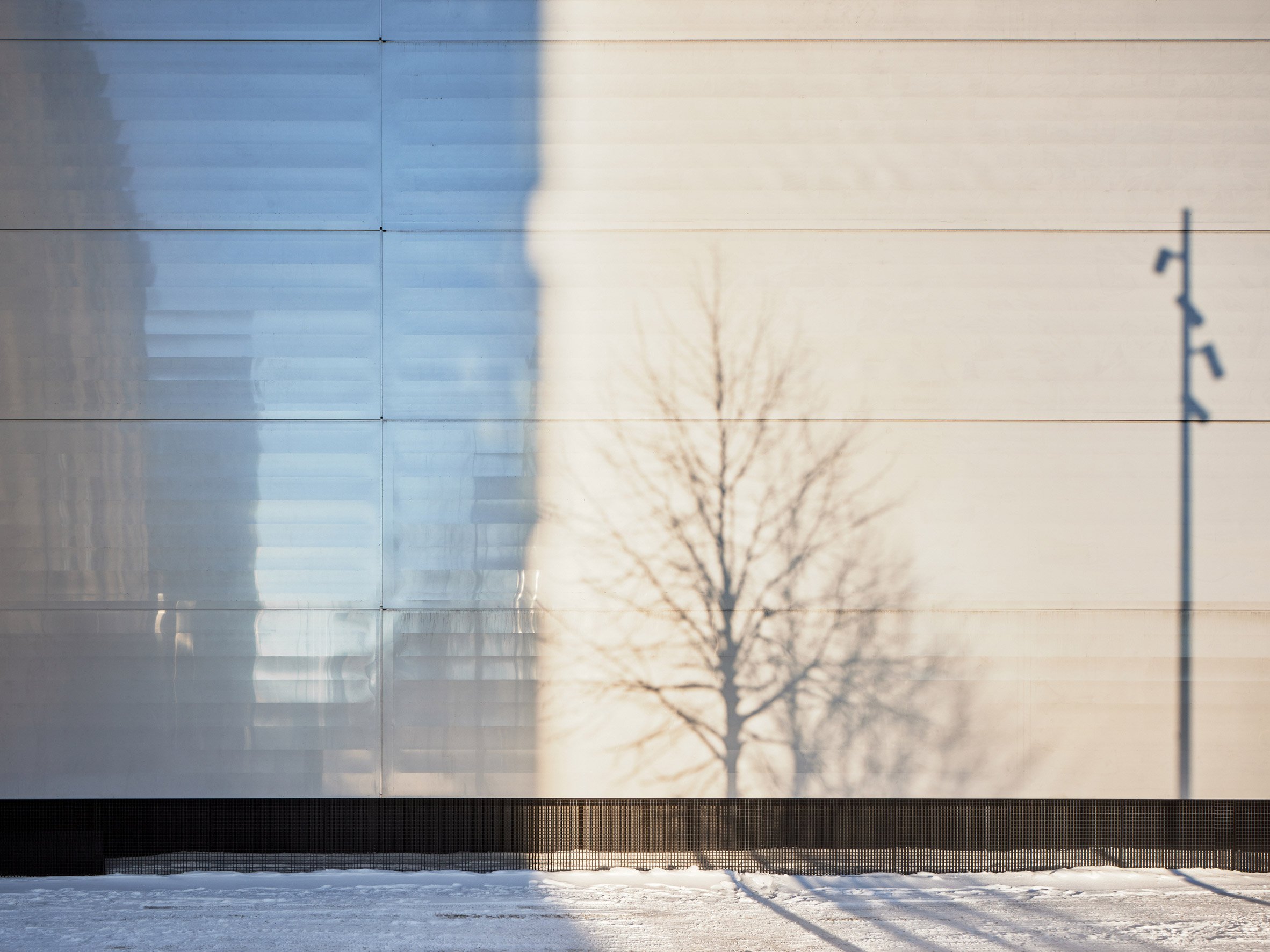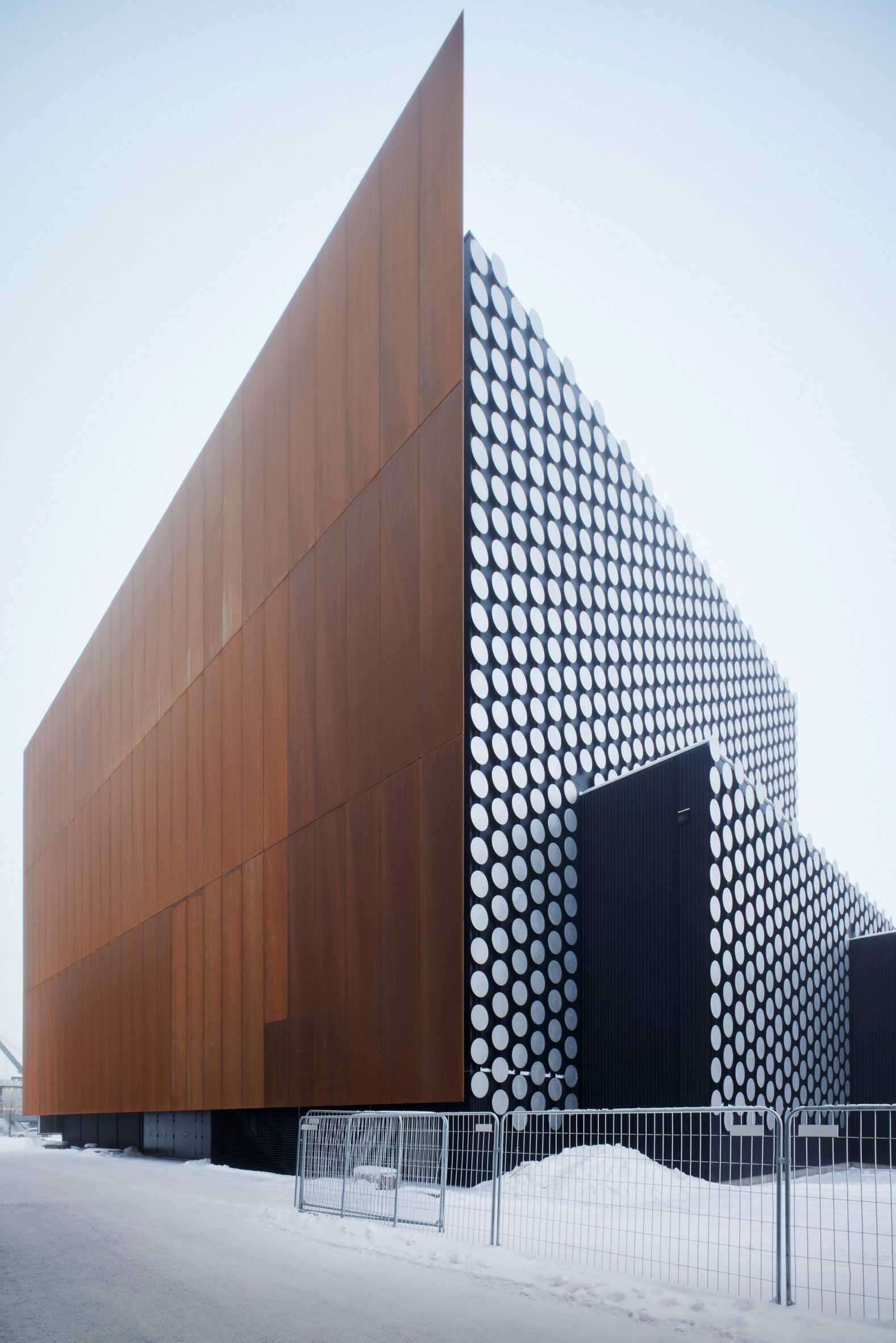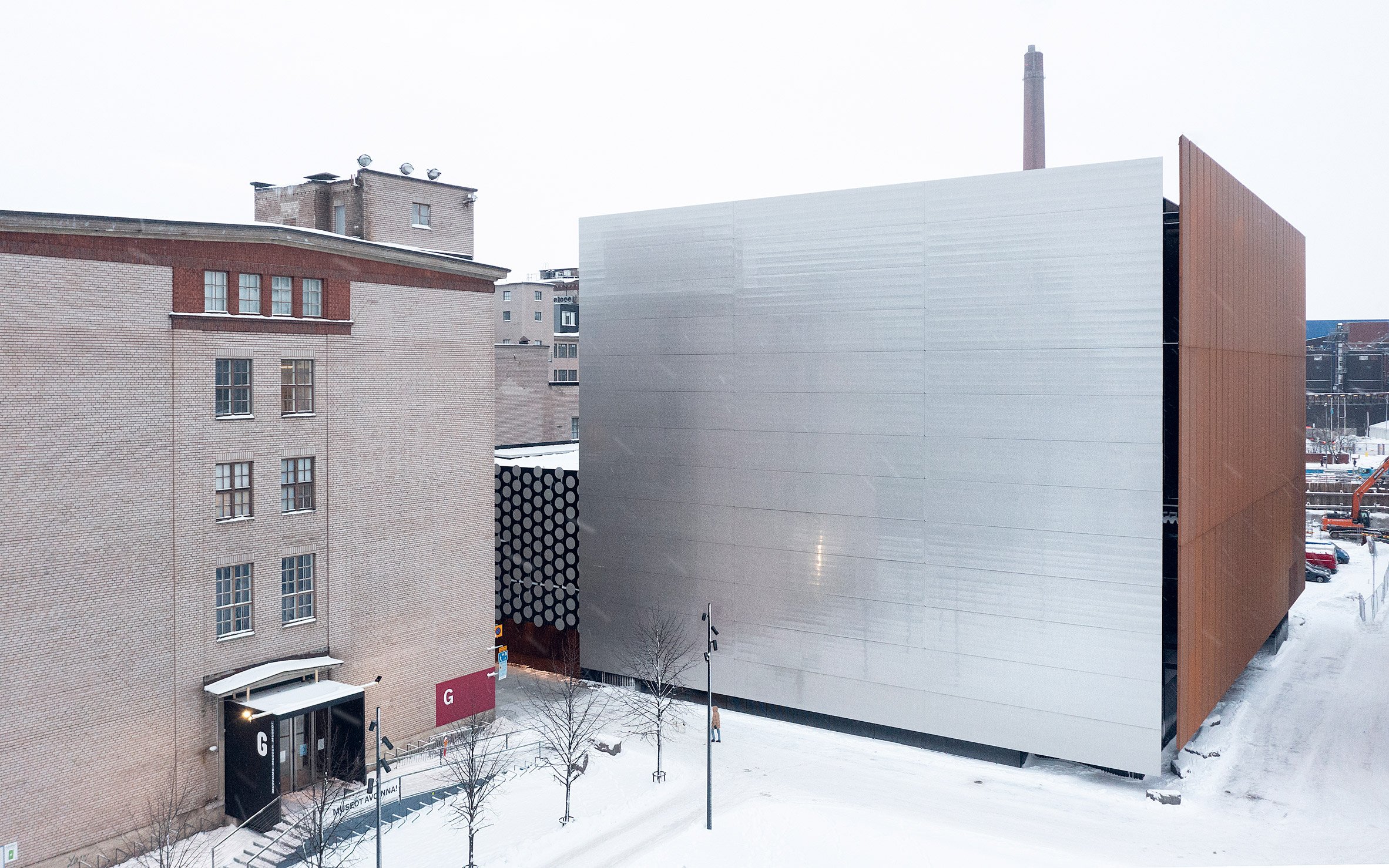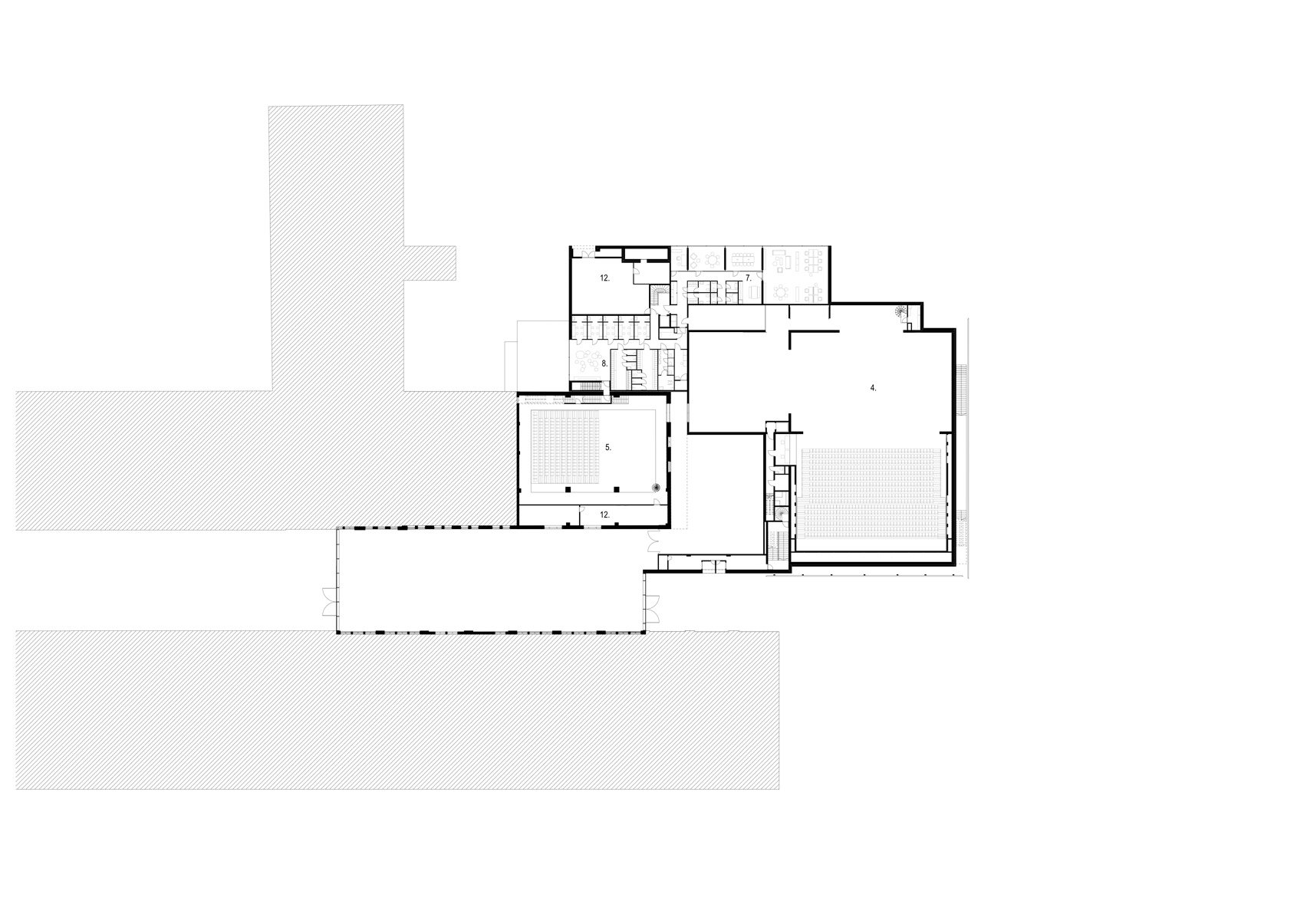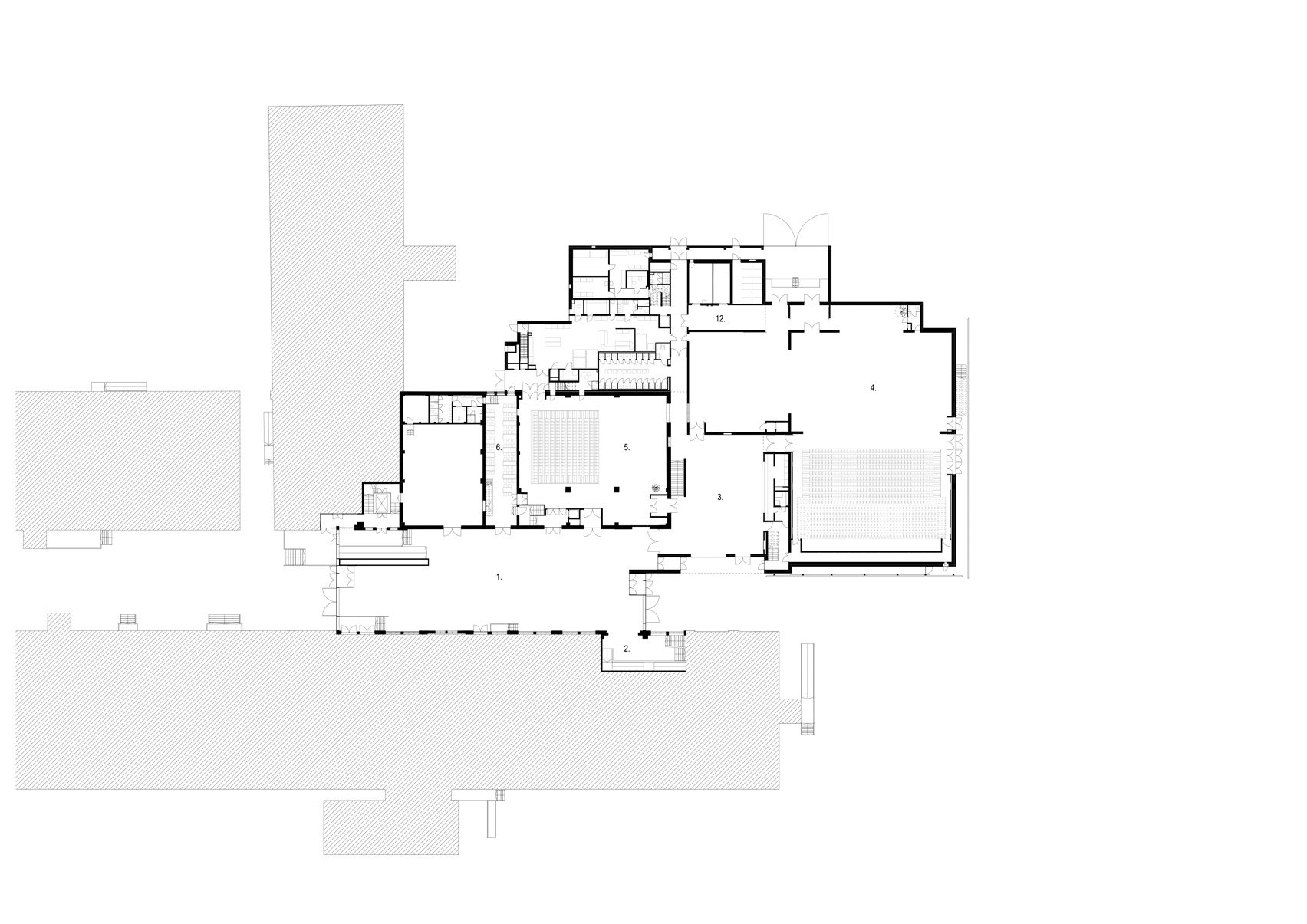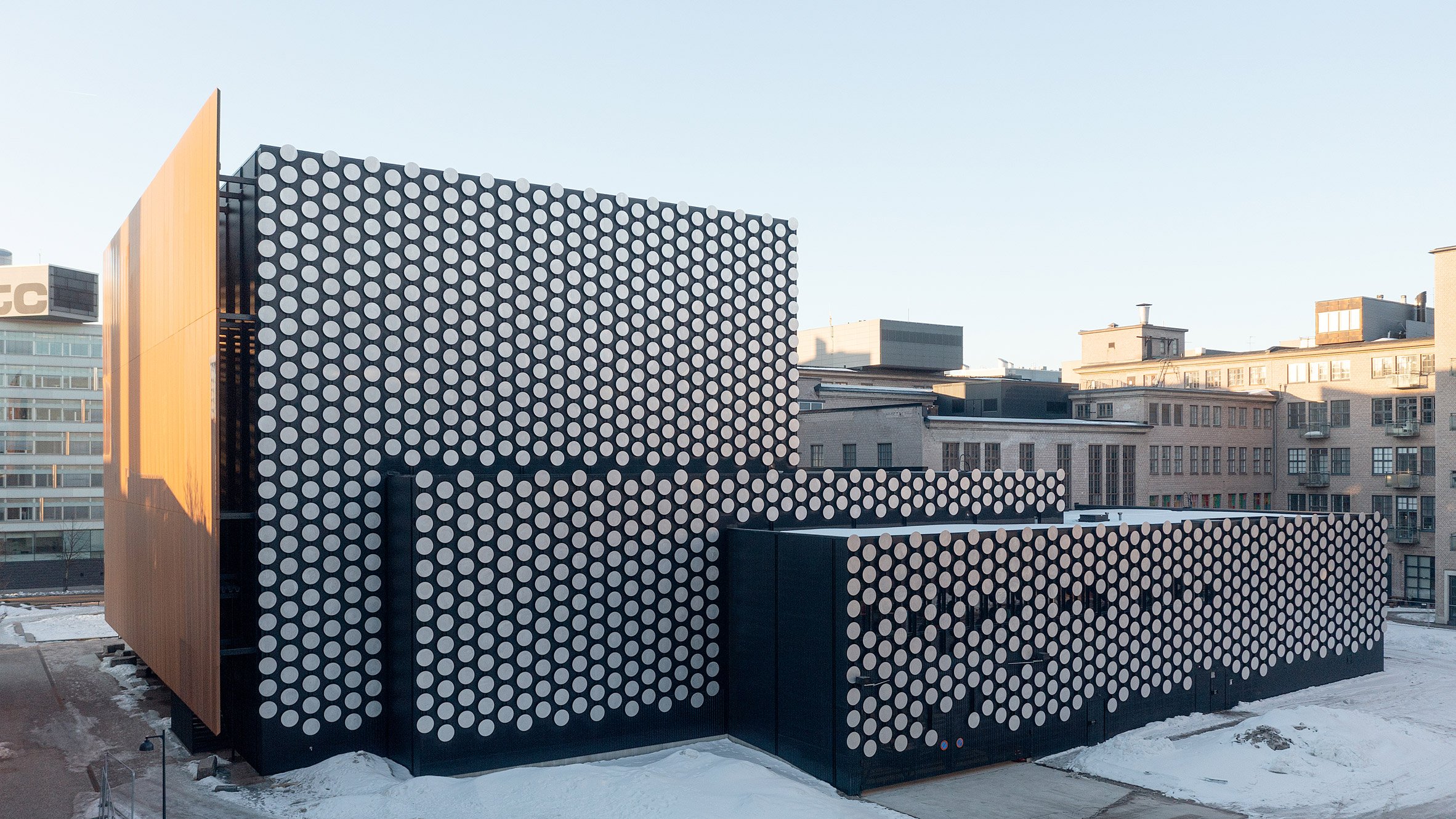 A large steel clad cube encloses the Dance House in Helsinki, which local architecture studios JKMM and ILO architects have created by converting and extending part of a former cable factory.

Providing over 7,000 square metres of space, the Dance House forms part of a wider redevelopment of the old industrial building that was acquired by the city in 1991 to create the Kaapelitehdas, or Cable Factory, which is Helsinki's largest cultural centre.

JKMM and ILO architects were tasked with reconfiguring part of the existing structure while adding new spaces to its eastern end, housed inside a steel-clad cuboid informed by the "gravity, lightness and weight" of dance.

"The Dance House adds a striking contemporary layer to the history of the former factory and its surroundings," said JKMM.

"The new and old are placed in contrast, but also in dialogue with each other. Together, the Dance House and the Cable Factory create a meaningful destination and a revived neighbourhood," JKMM continued.

Inside are two black box dance studios. One of them is housed in the Cable Factory's redesigned Pannu Hall, which now seats up to 400 people, and the second is the new 1,000-seat Erkko Hall – the largest dance performance space in the Nordic countries.

These two performance spaces sit on either side of an entrance lobby, which connects to an enclosed street-like space between two existing facades, described by JKMM as a "glass courtyard".

An underground club, cloakroom facilities, restaurant, rehearsal and back-of-house spaces are organised across the building's five levels, with all of the circulation spaces designed to have the potential to be used for performance.
from dezeen