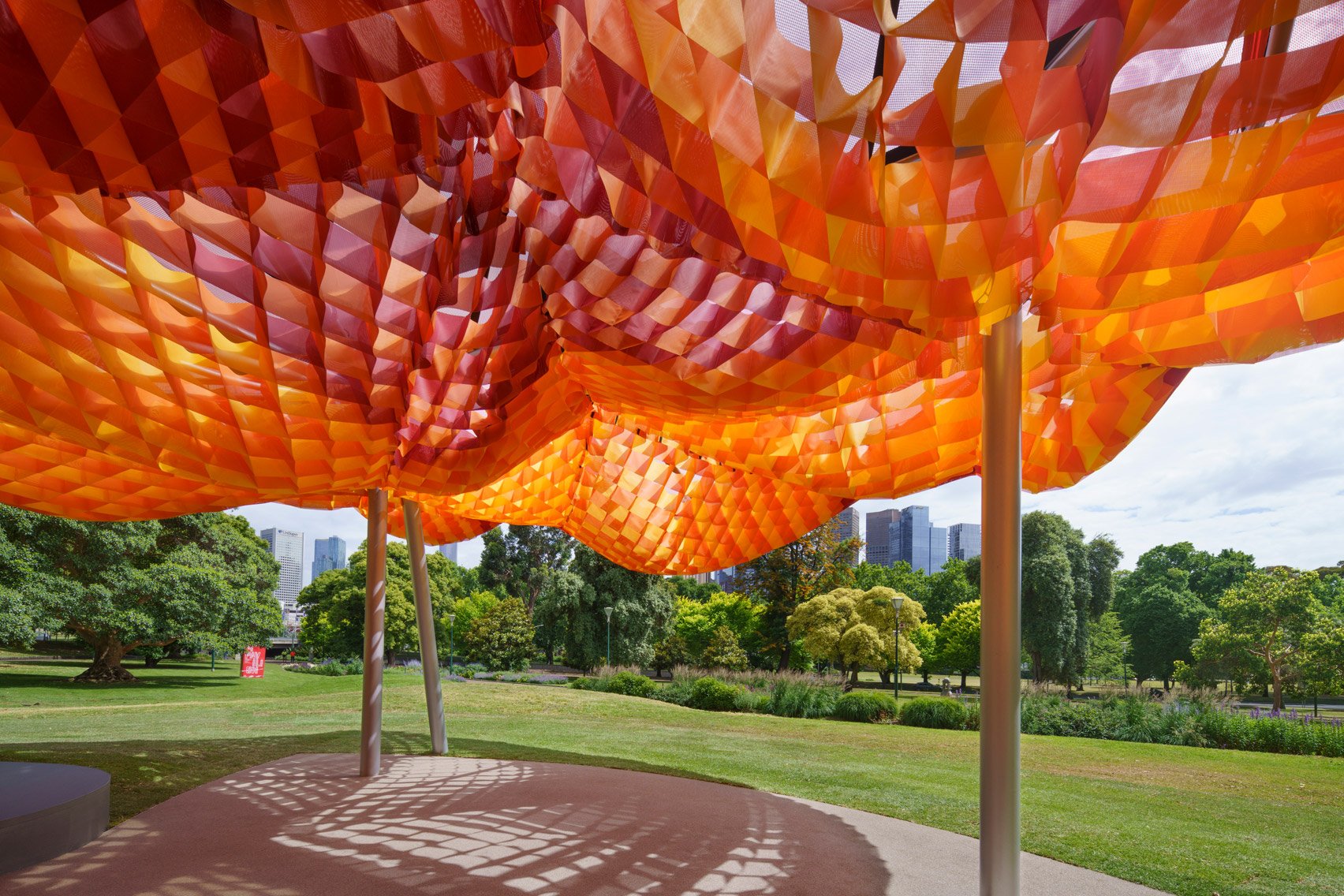 All(zone) unveils bright orange fabric MPavilion in Melbourne

This year's MPavilion designed by Bangkok based studio All(zone) has opened to the public in the Queen Victoria Gardens, Melbourne.

Topped with a bright orange canopy, the pavilion was designed to celebrate outdoor life in the city of Melbourne, while mimicking the feeling of being underneath a tree.

Commissioned annually by charity The Naomi Milgrom Foundation, the ninth edition was designed by All(zone) during the coronavirus pandemic.

"We began the MPavilion design process right after the peak of Covid with a long lockdown in Bangkok," said All(zone) founder Rachaporn Choochuey. "Our MPavilion, therefore, was designed to celebrate the moment when we all could meet and see each other in public again."

The main canopy was built from three layers with specially selected materials combine to create a tensile system that shelters visitors, but allows light to pass through.

Designed in collaboration with engineering studios Tensys and Aecom, the outer layer was built from fishing nets, creating a tactile texture for the pavilion.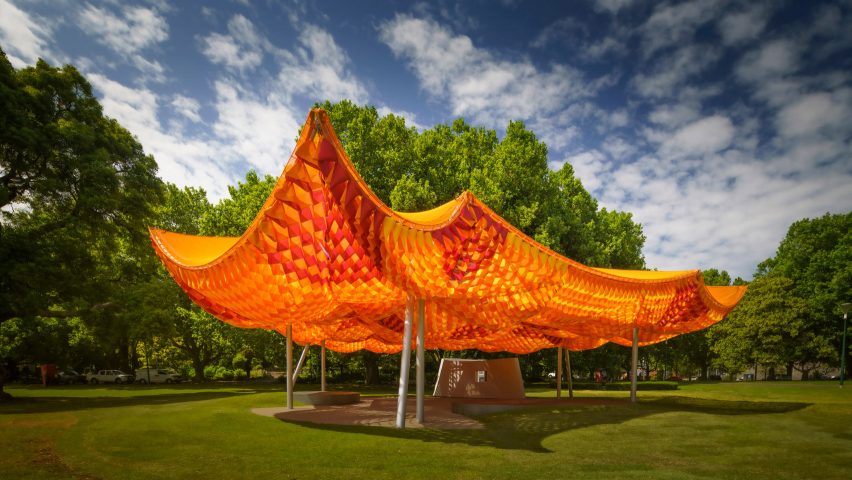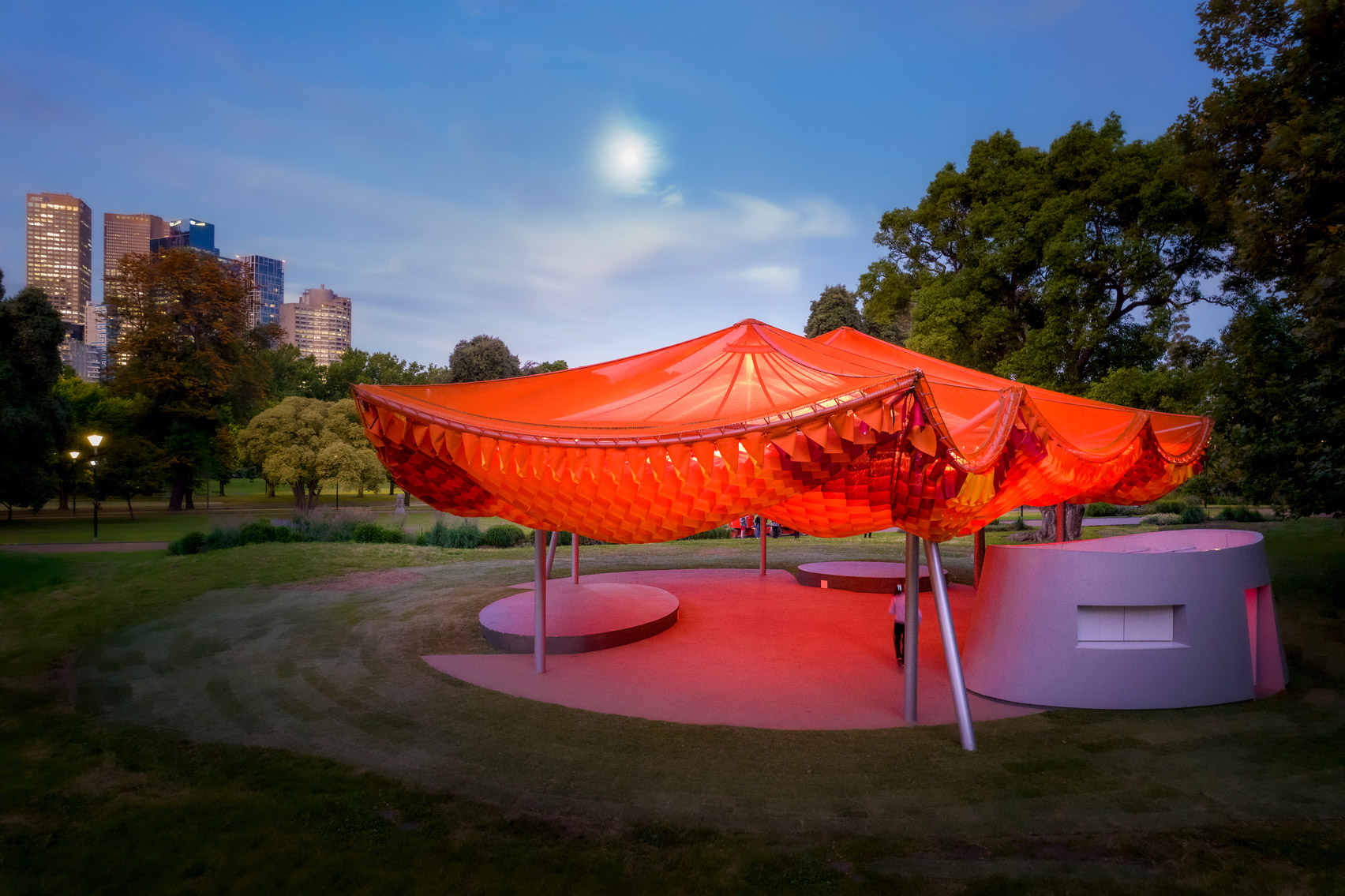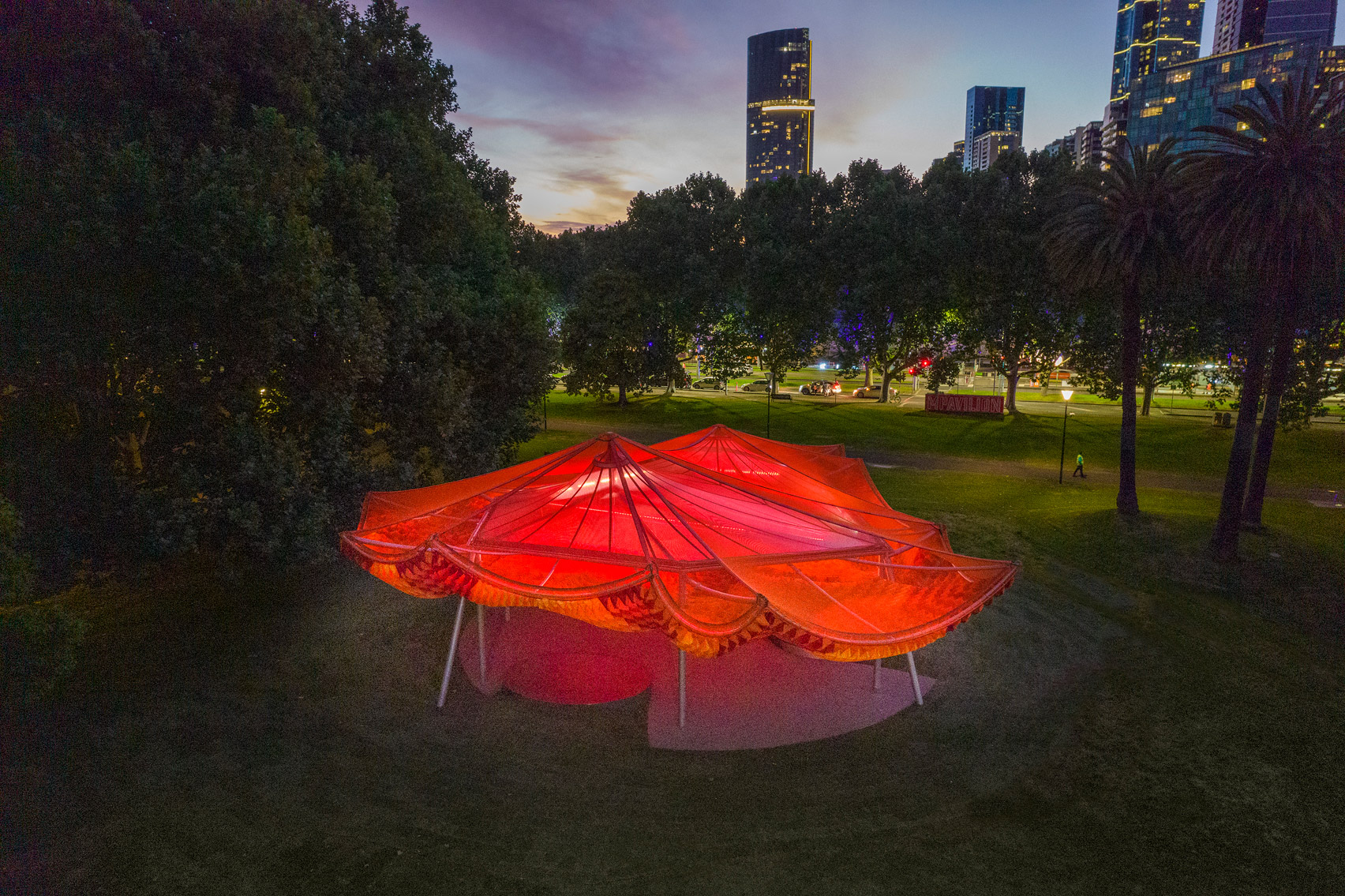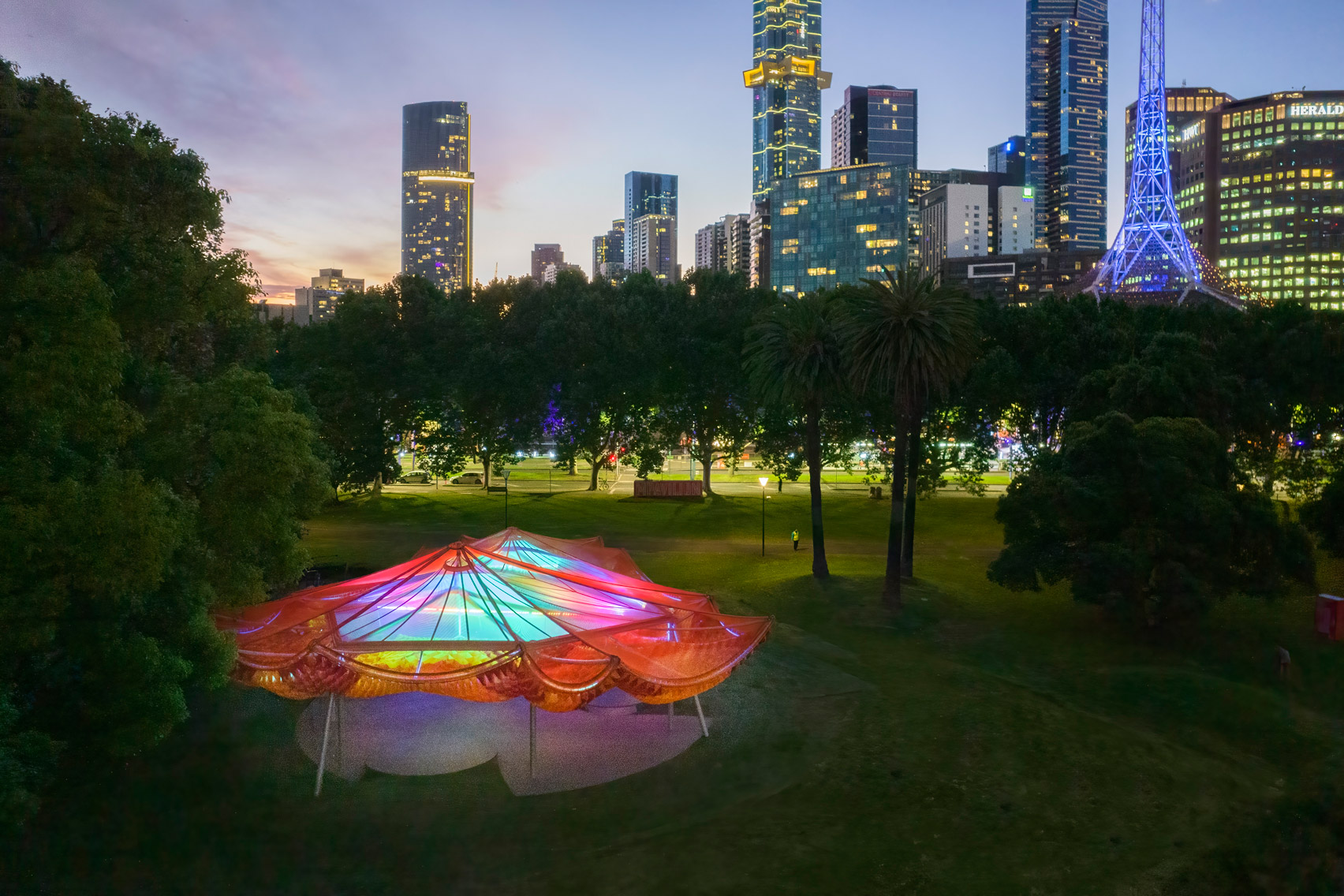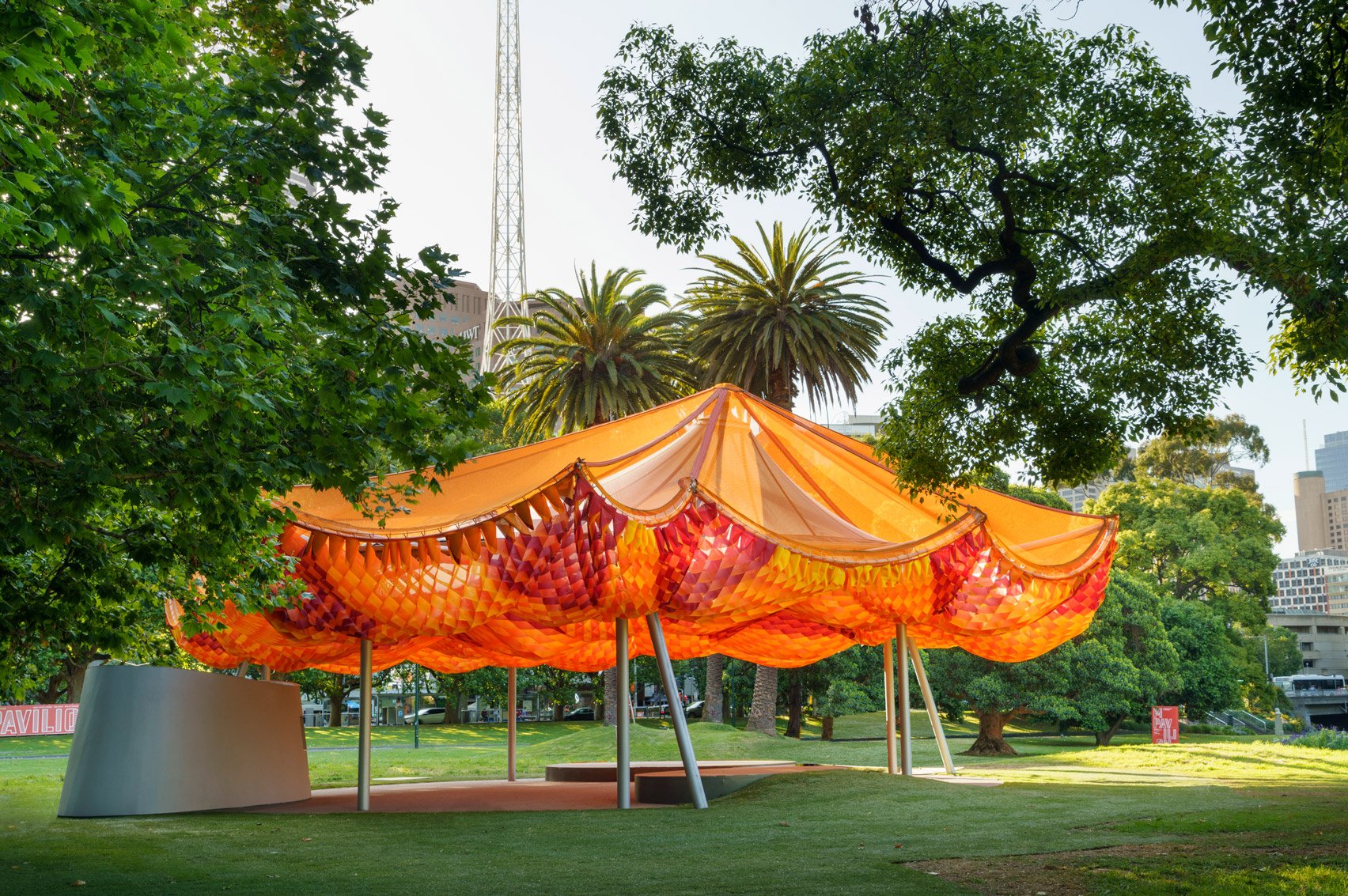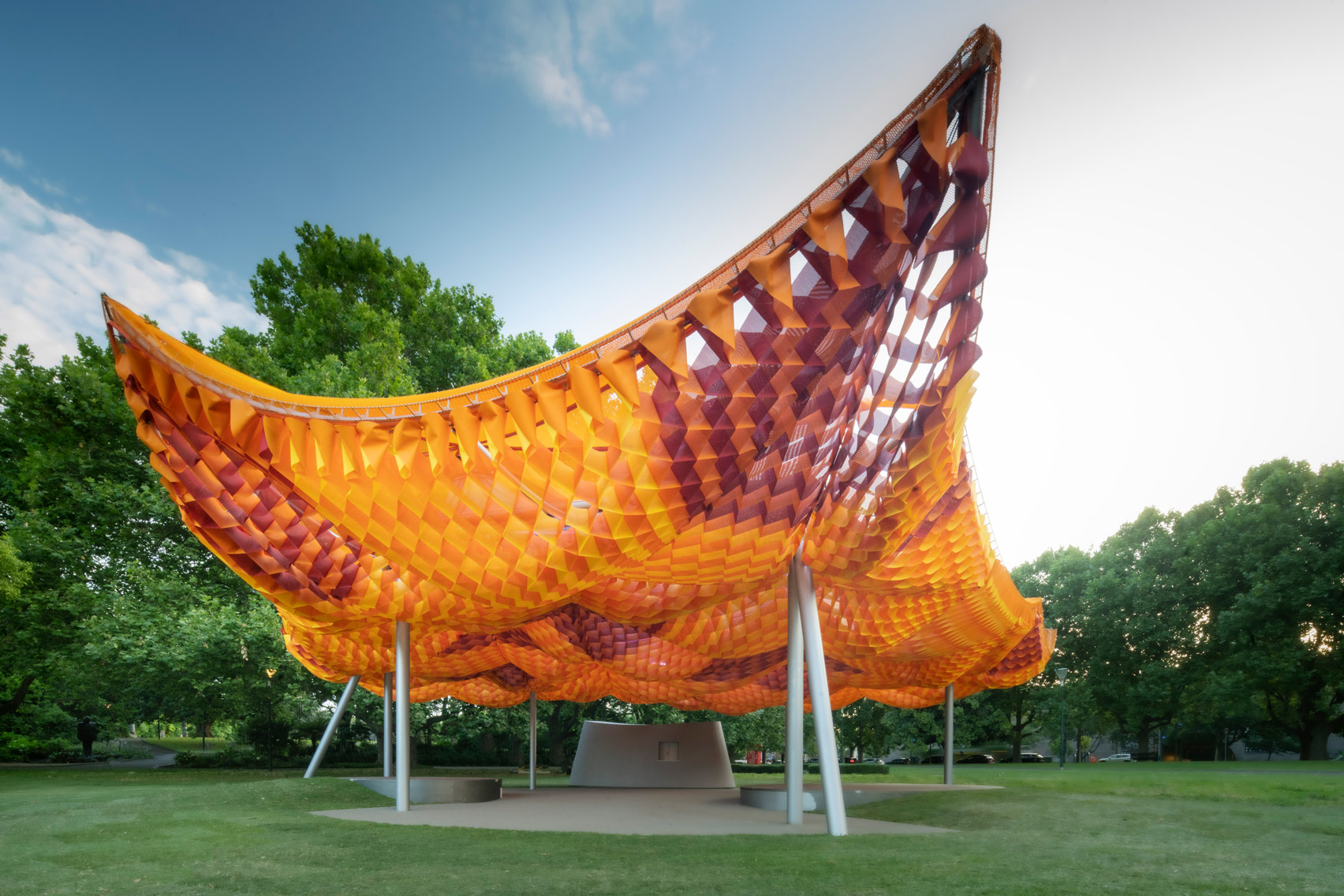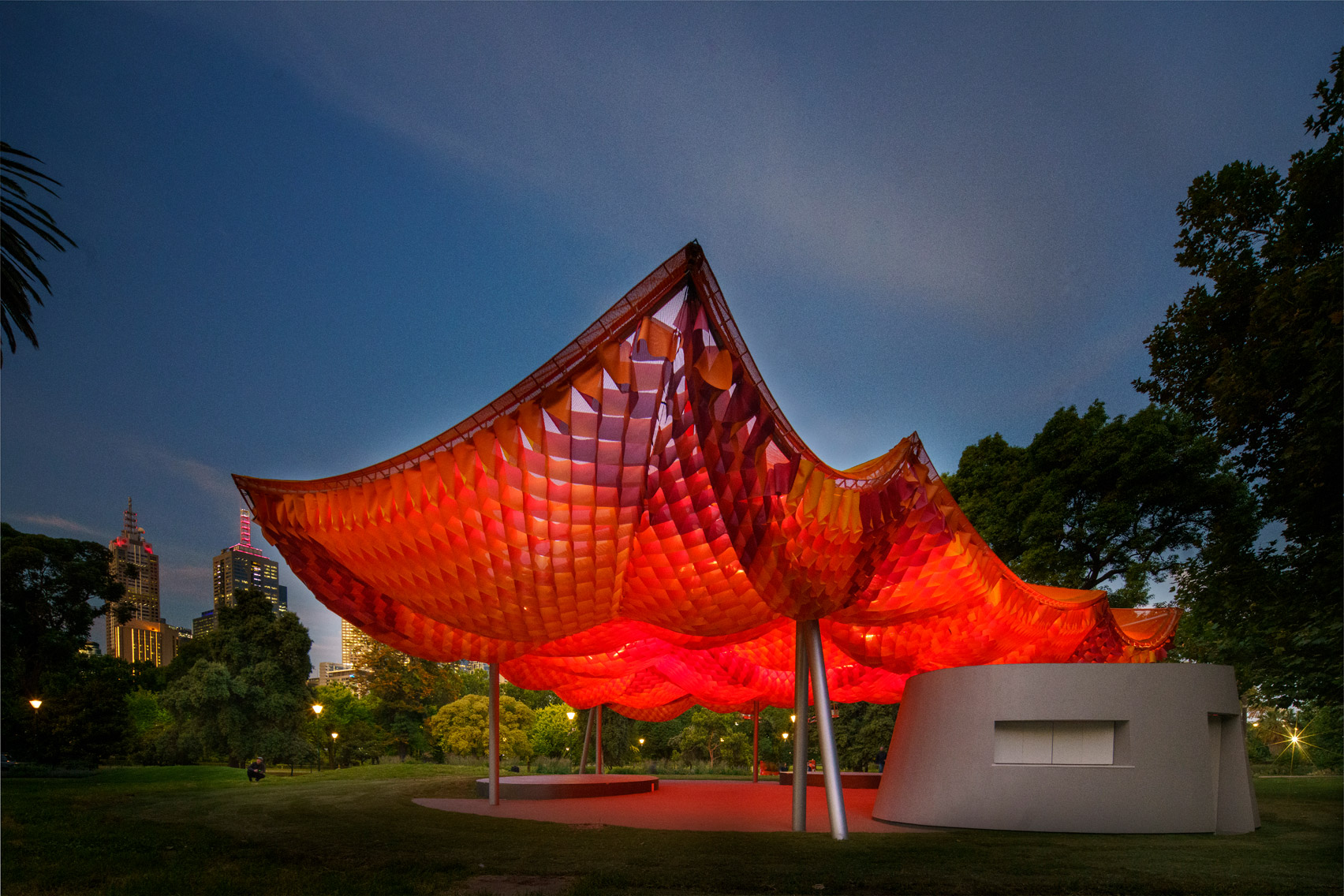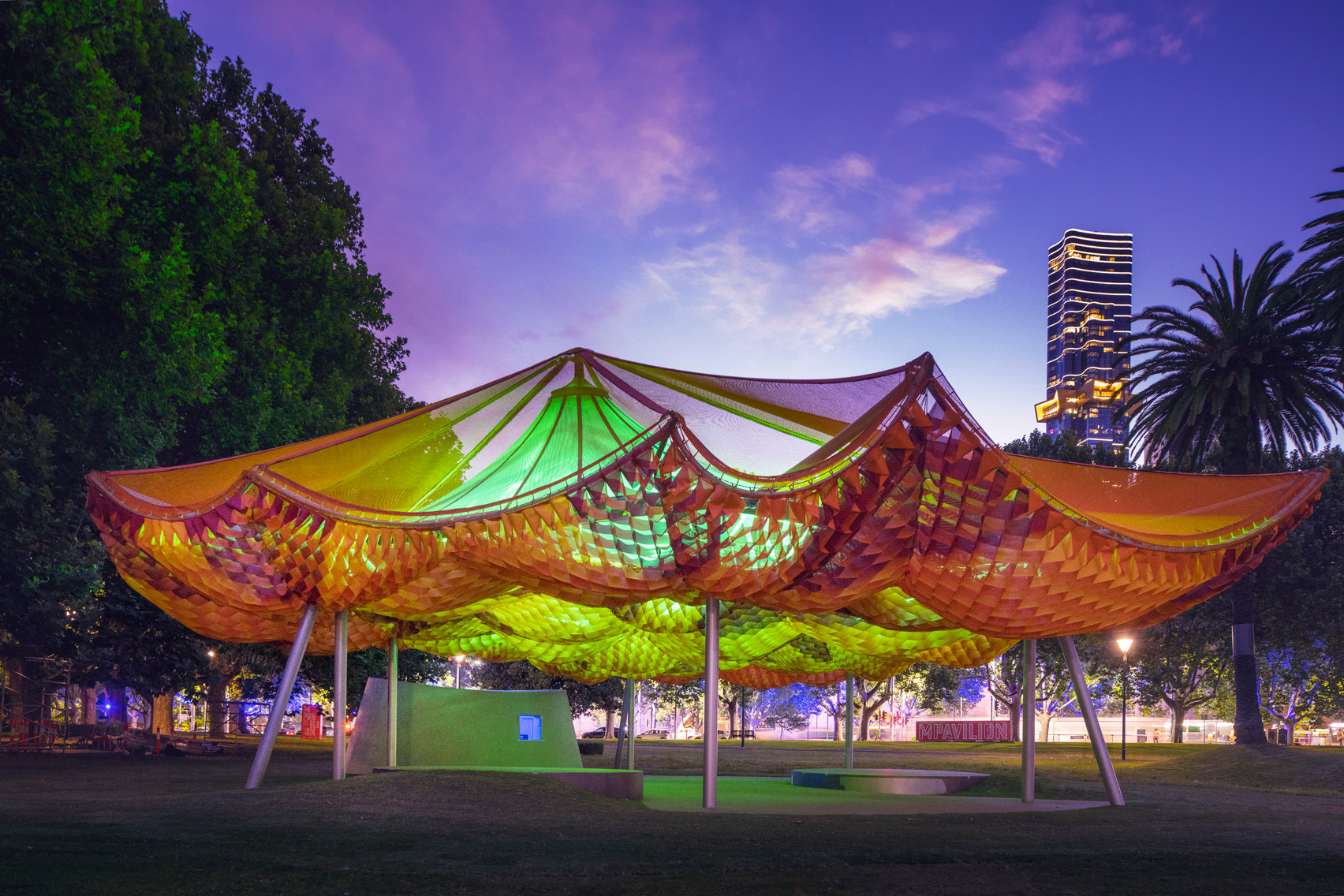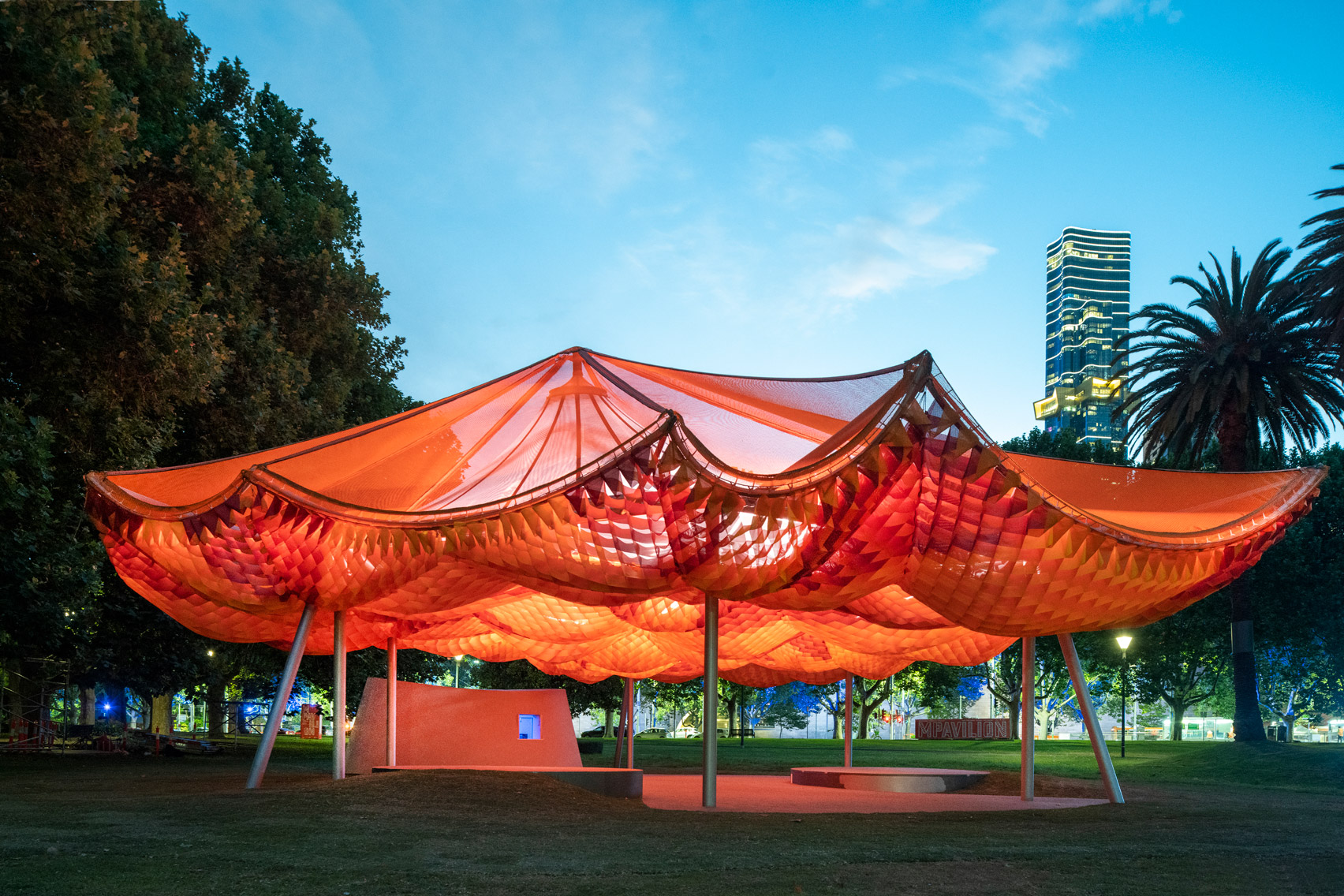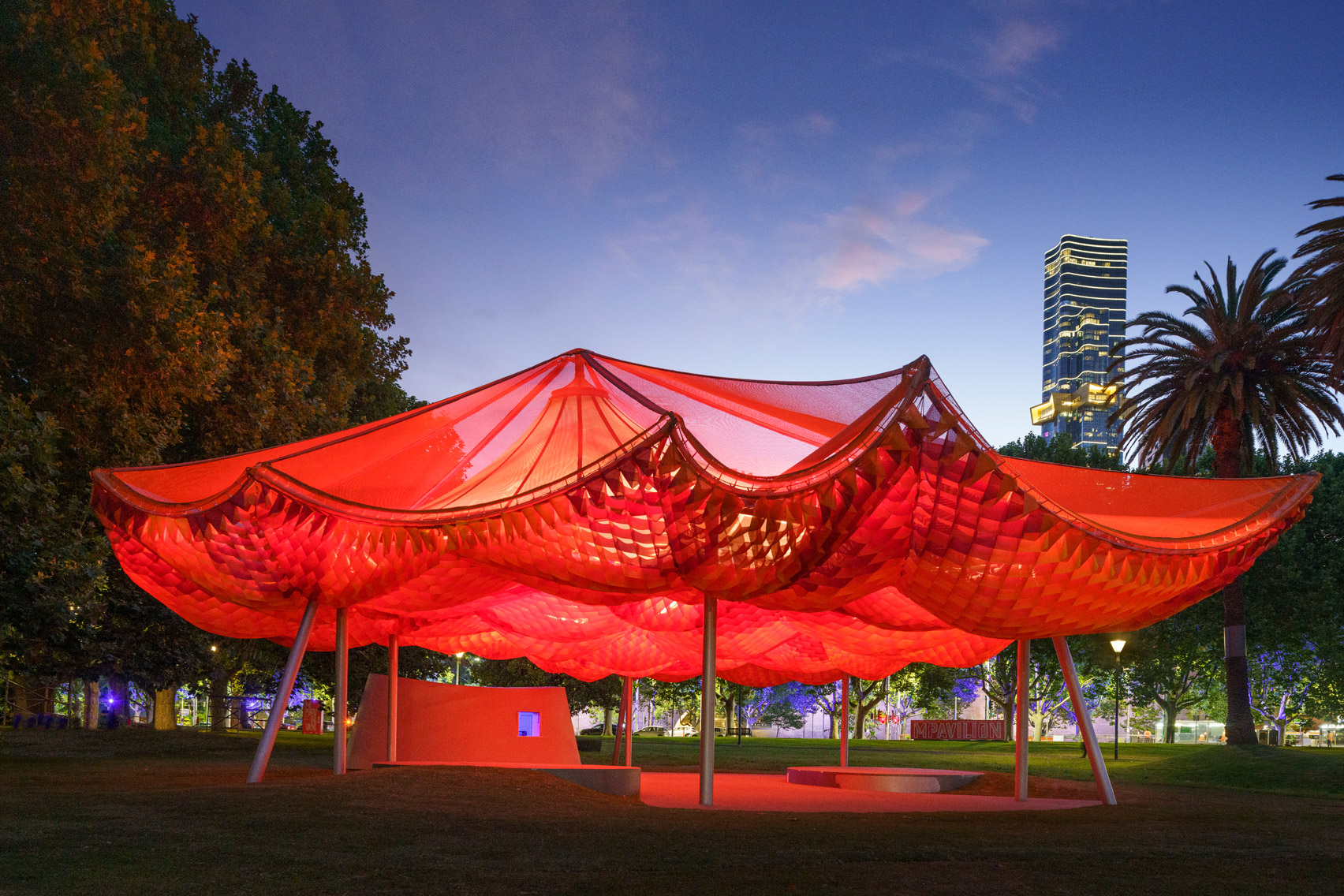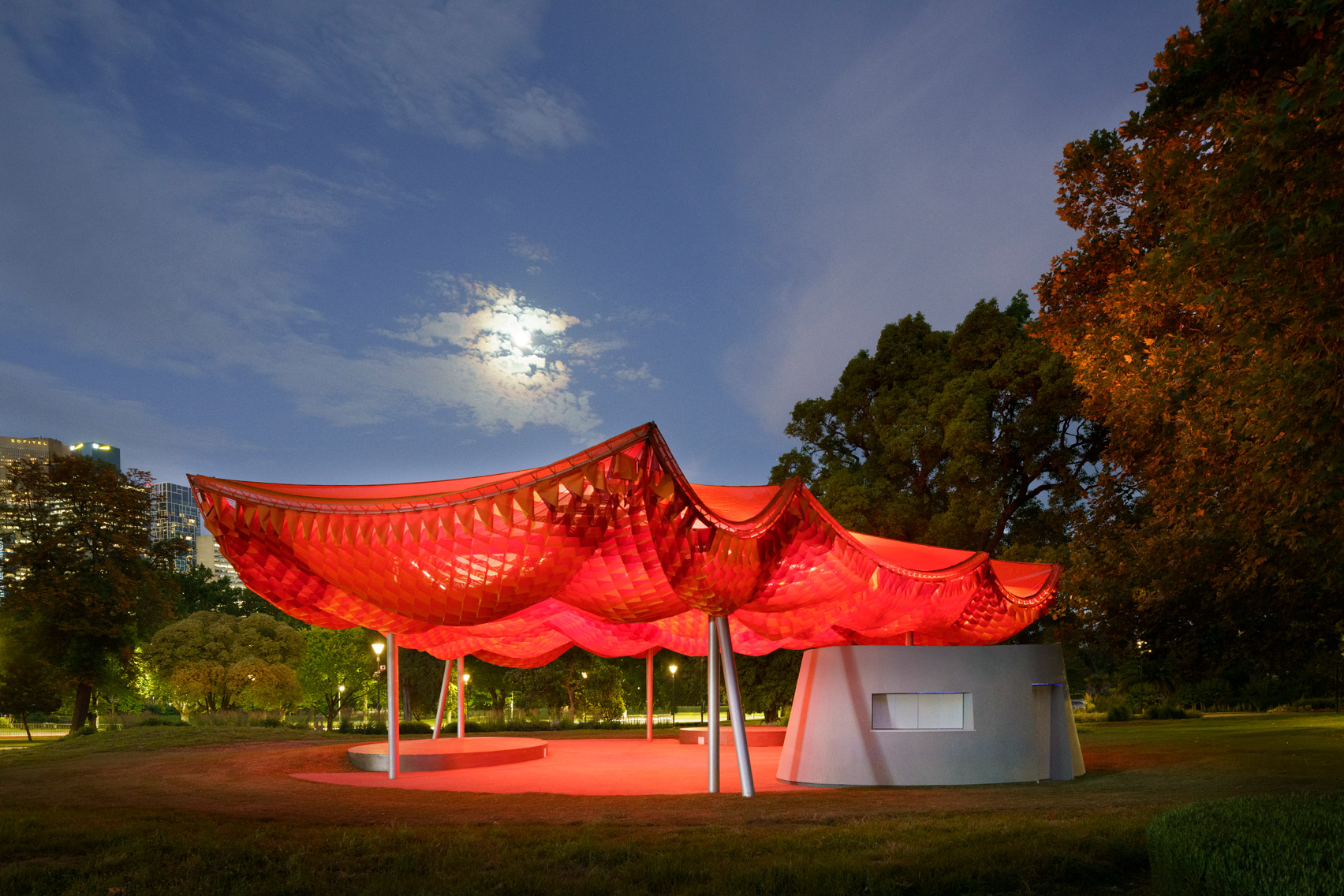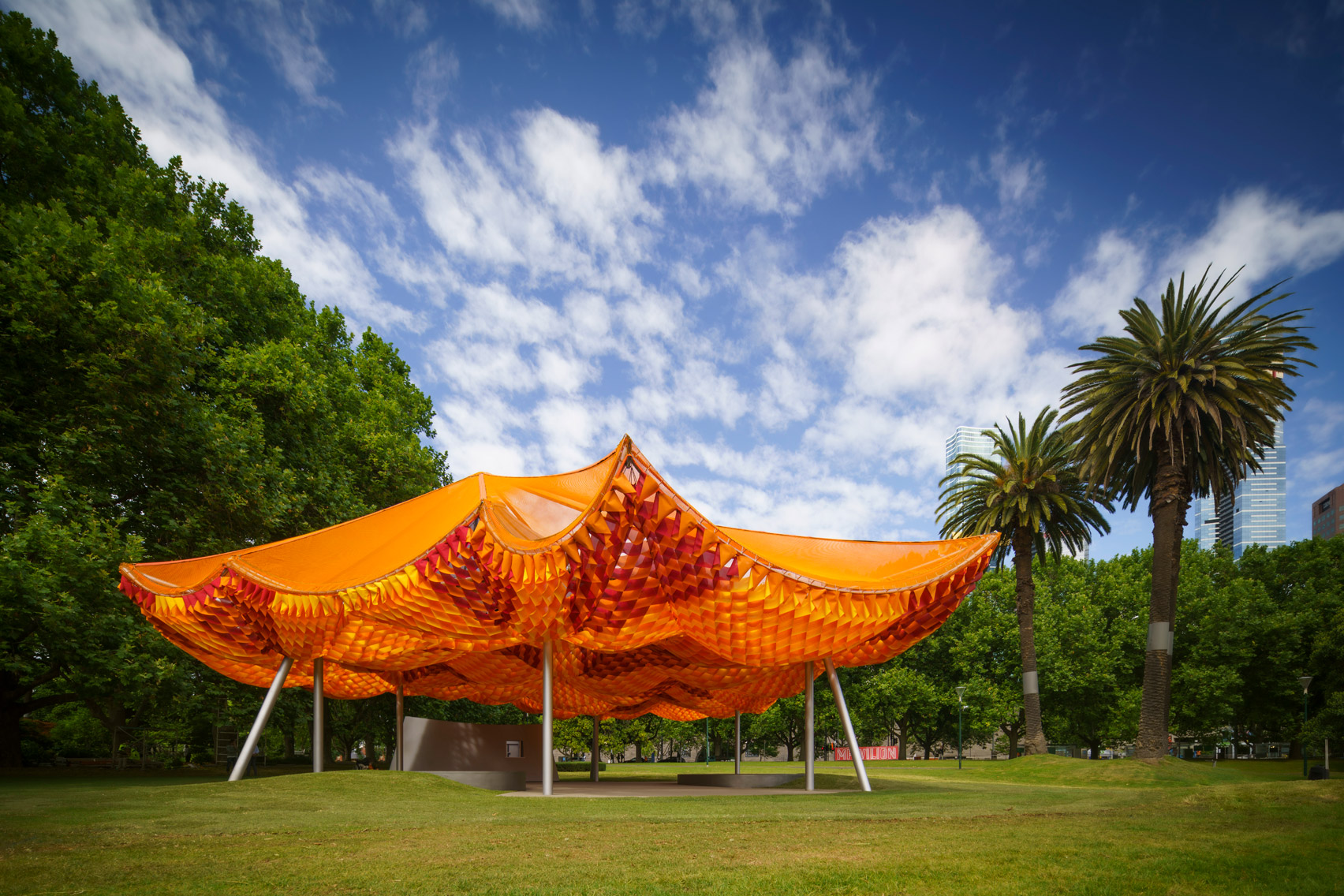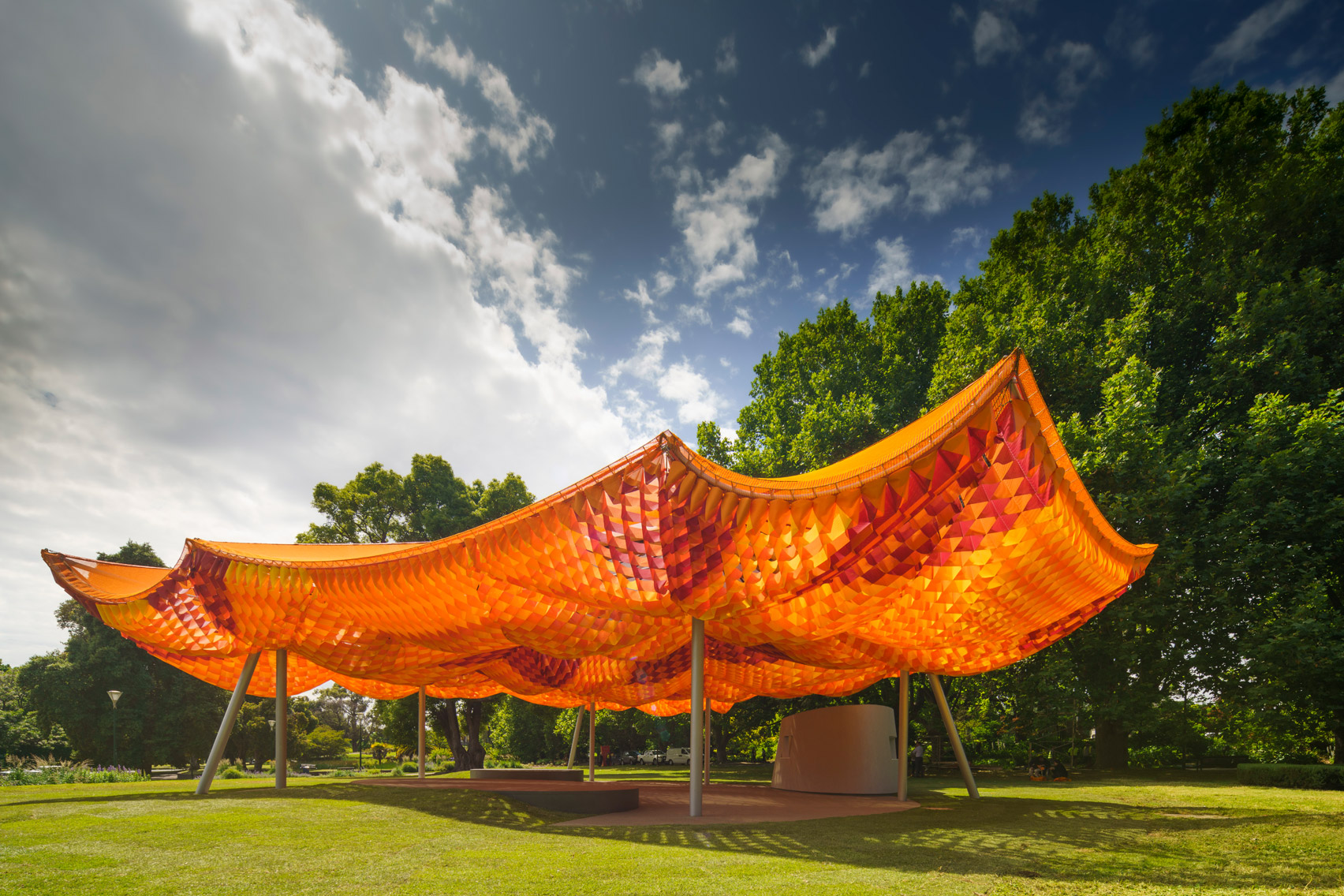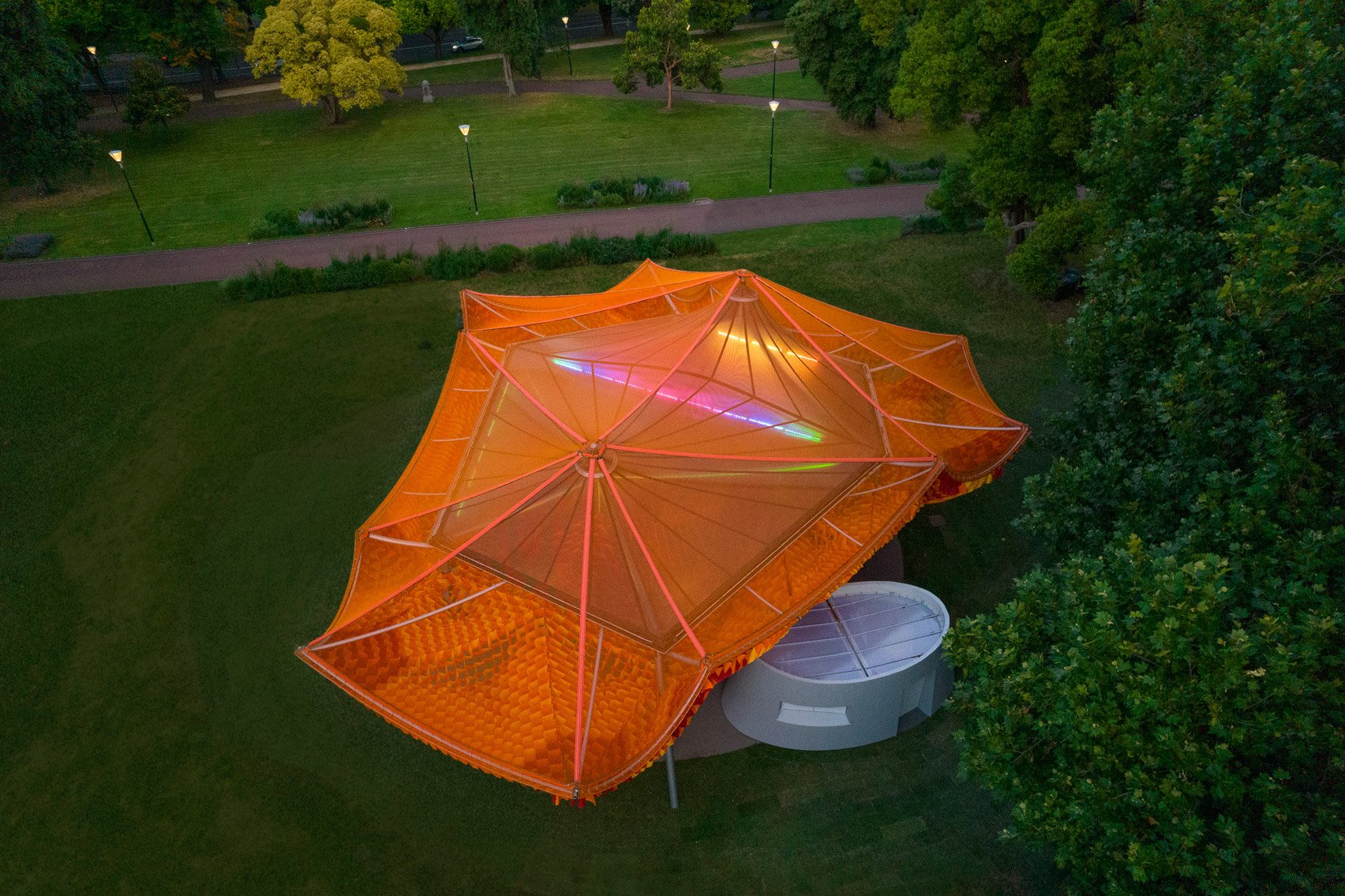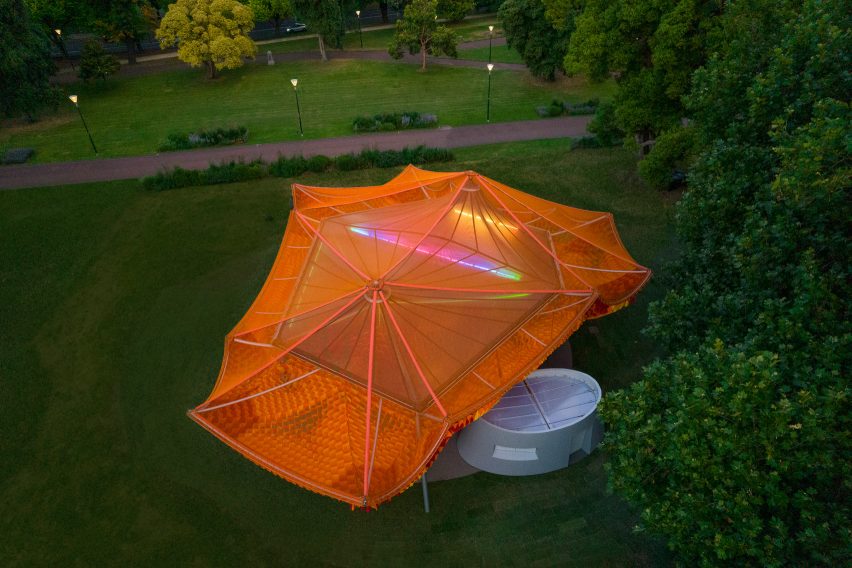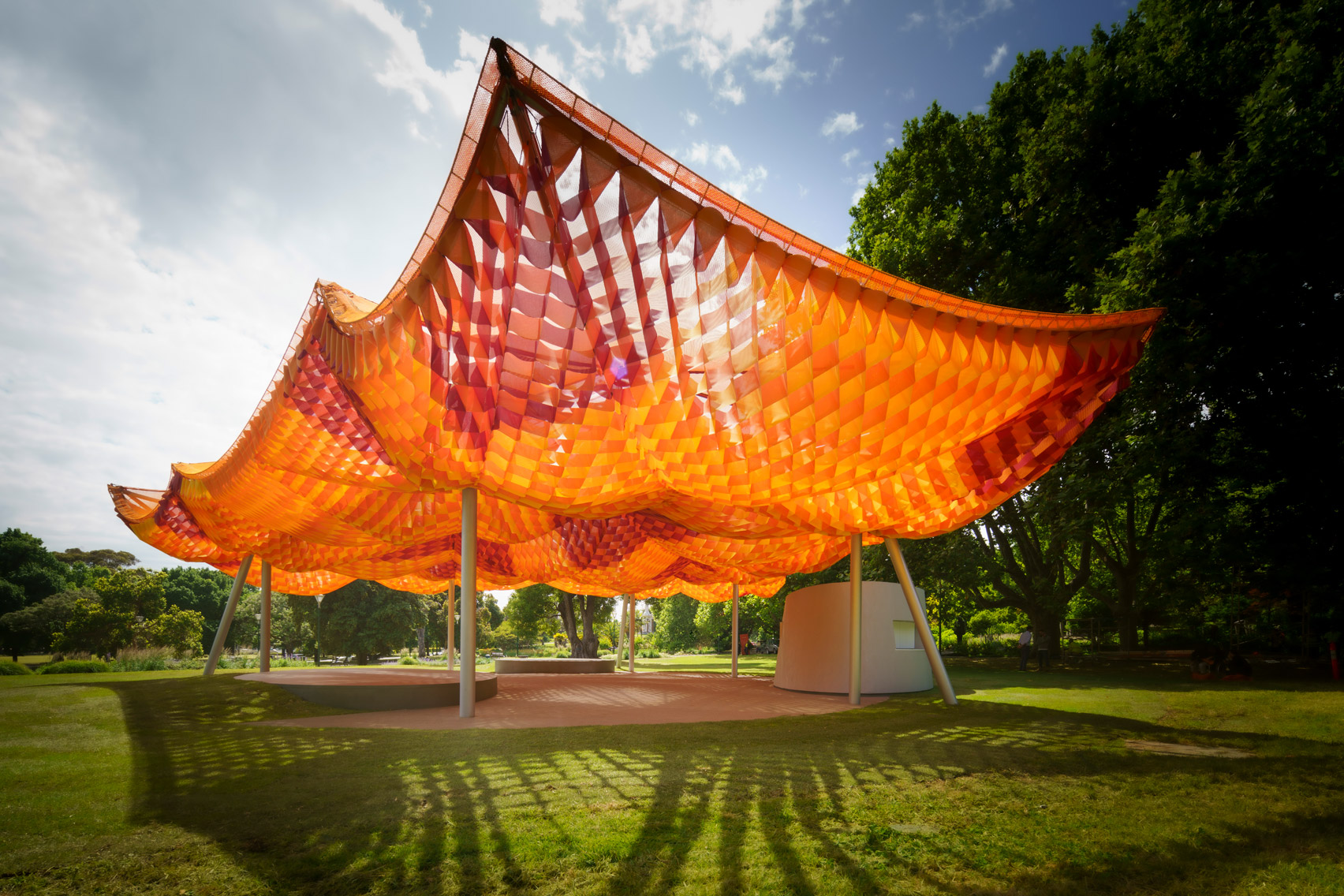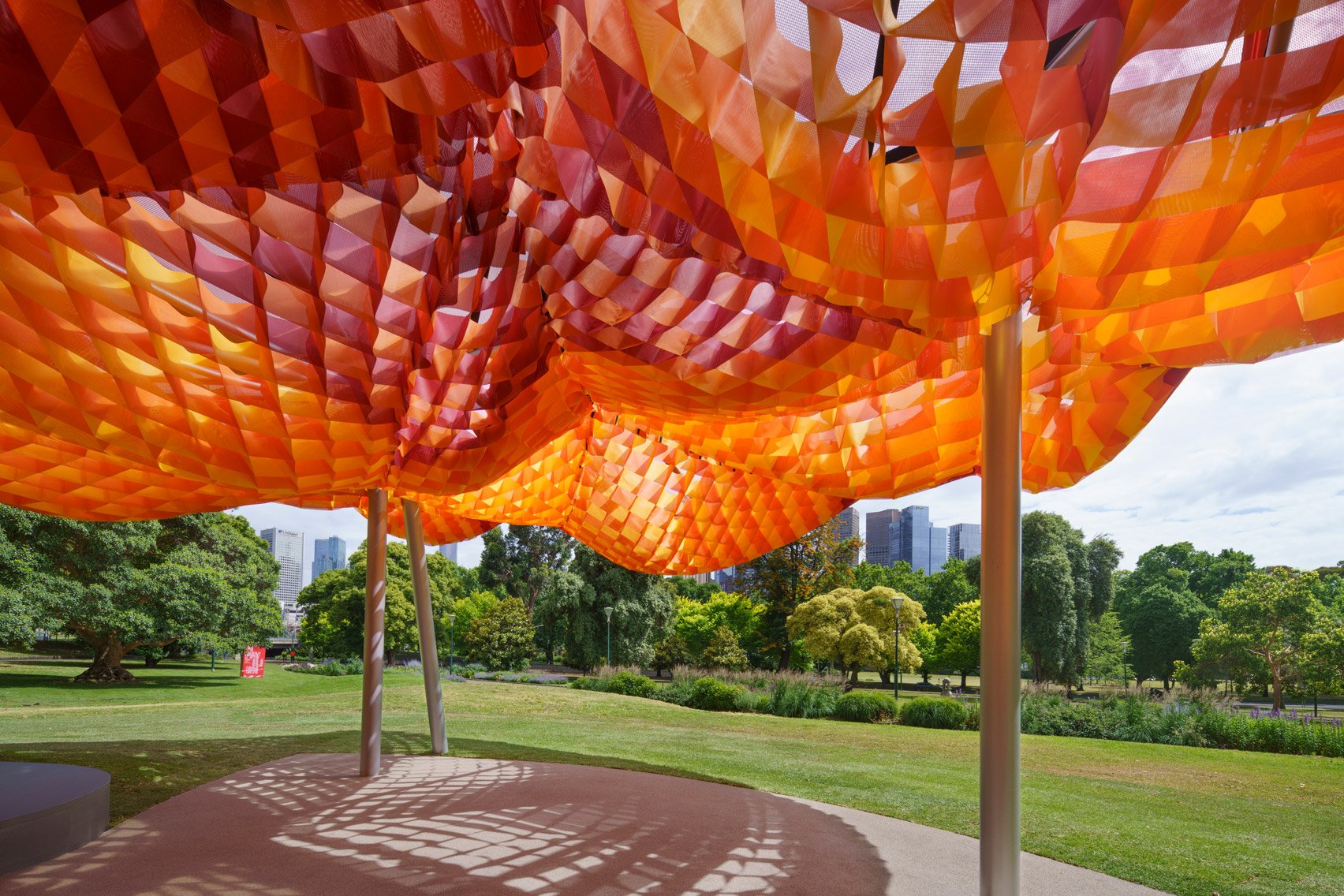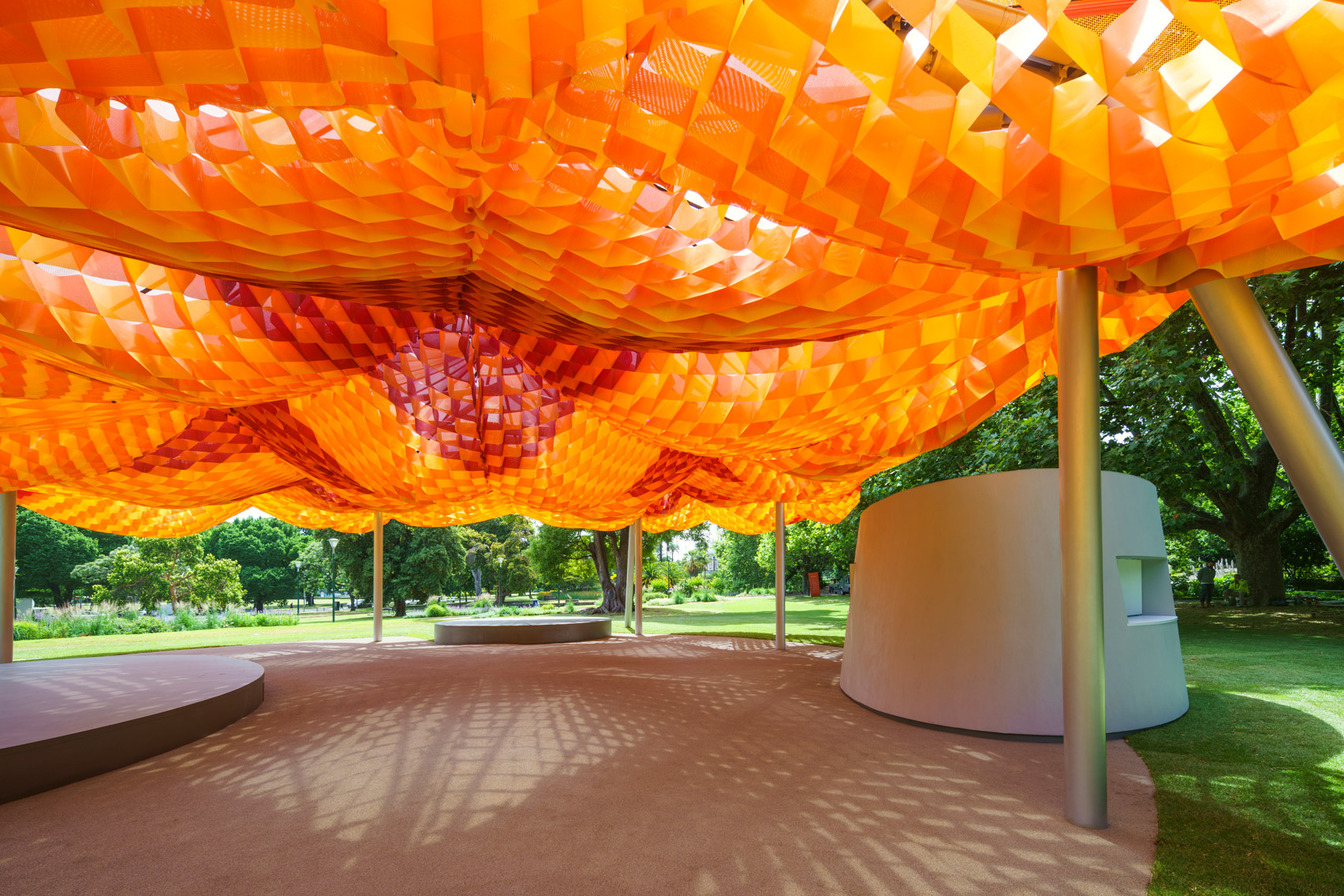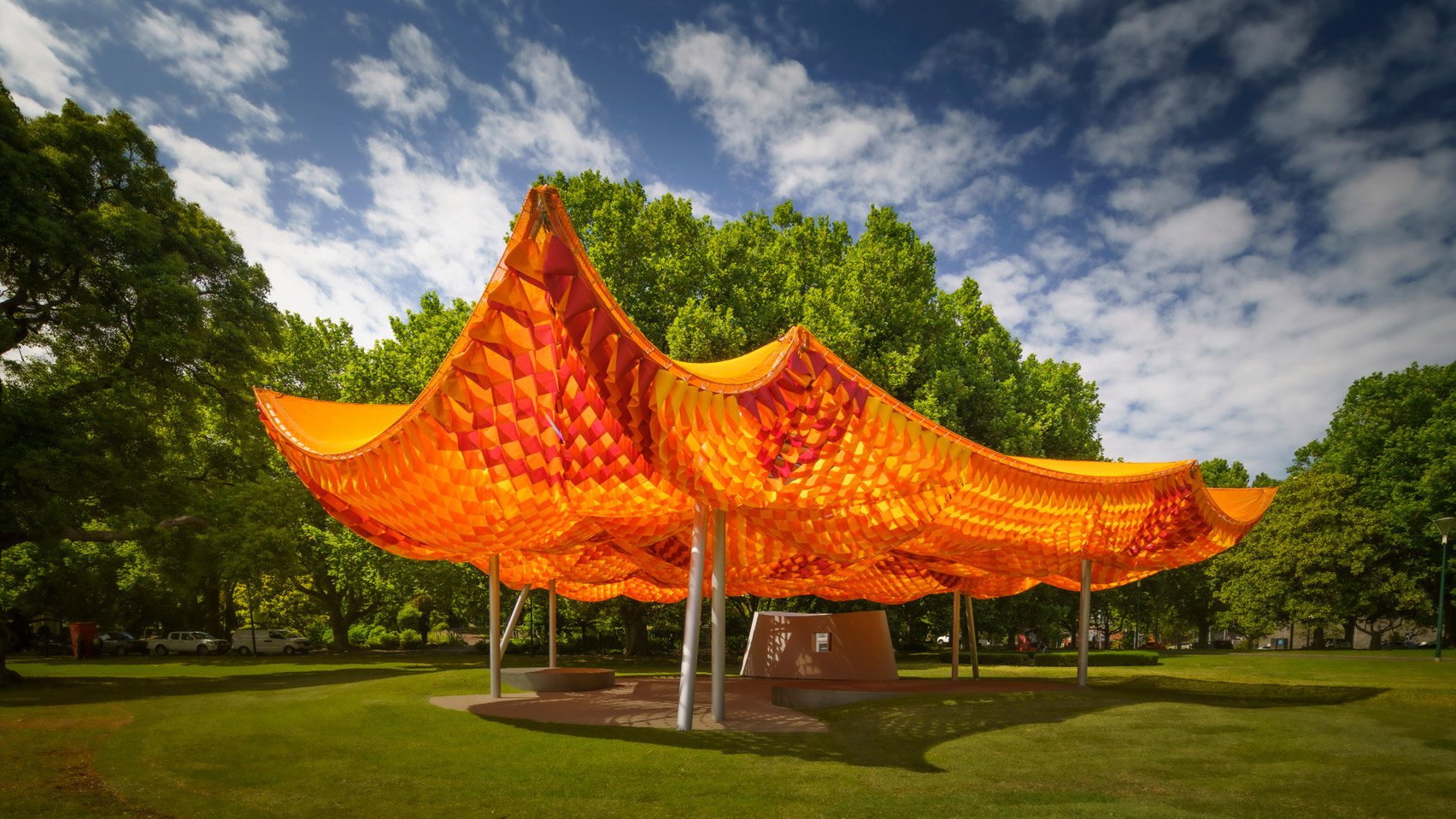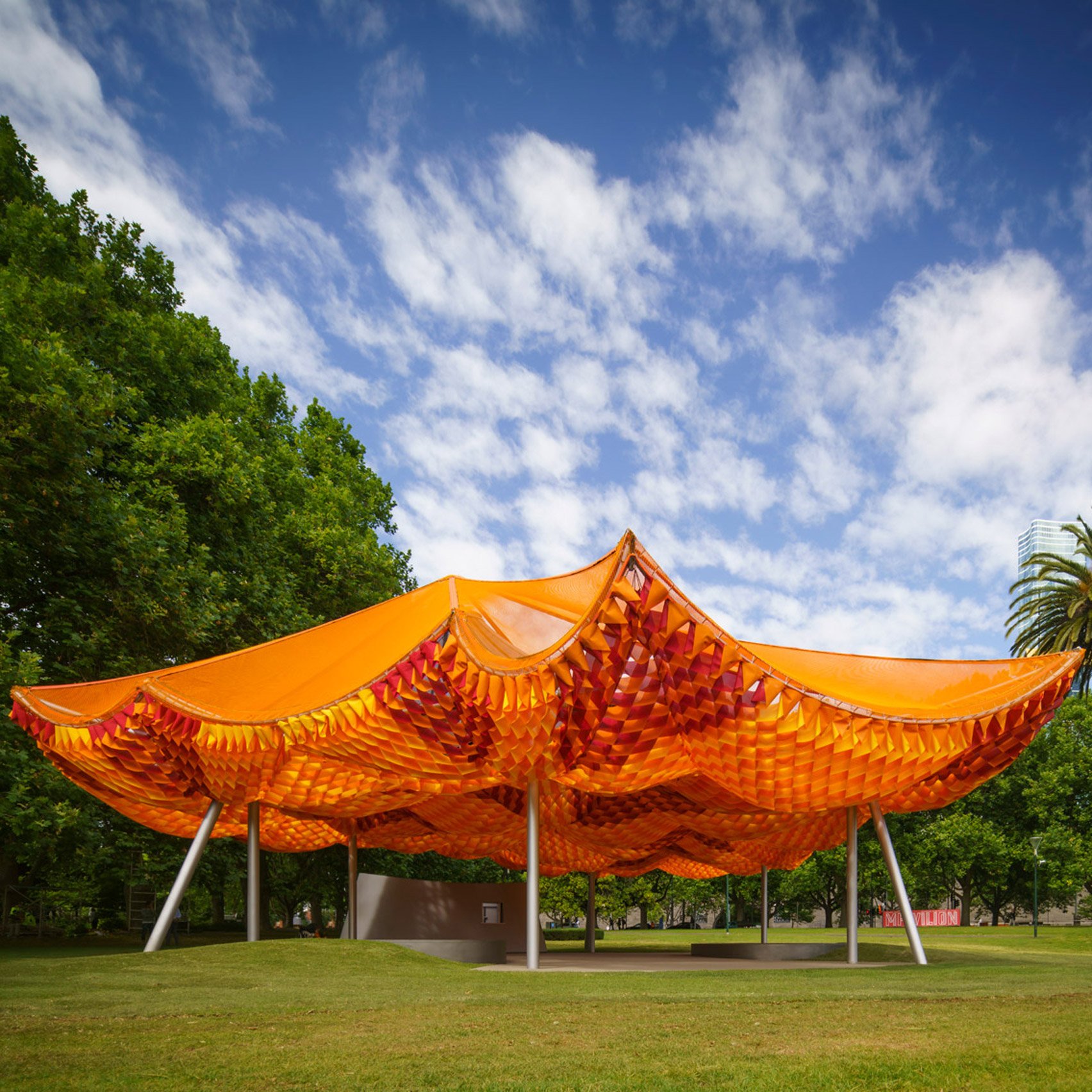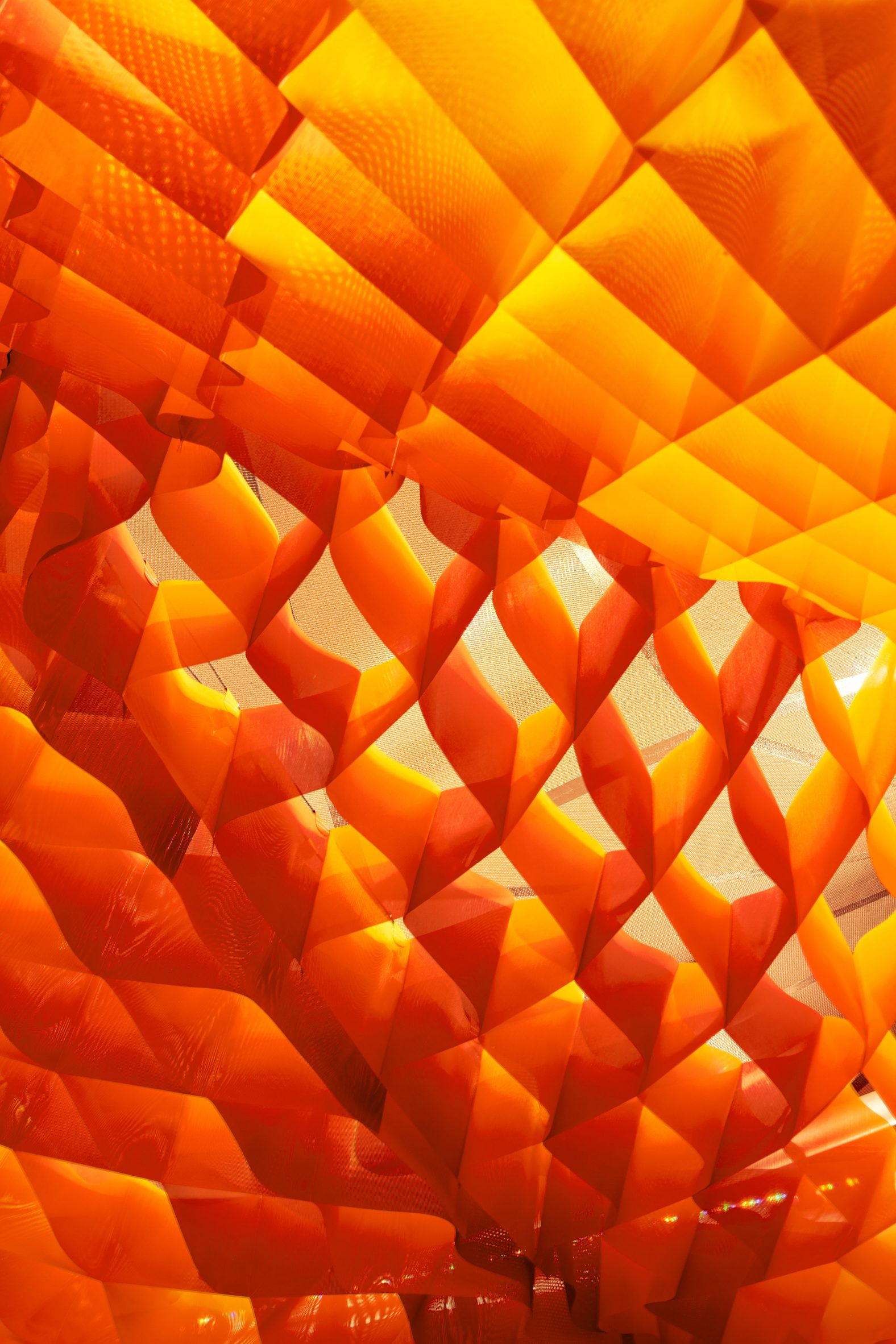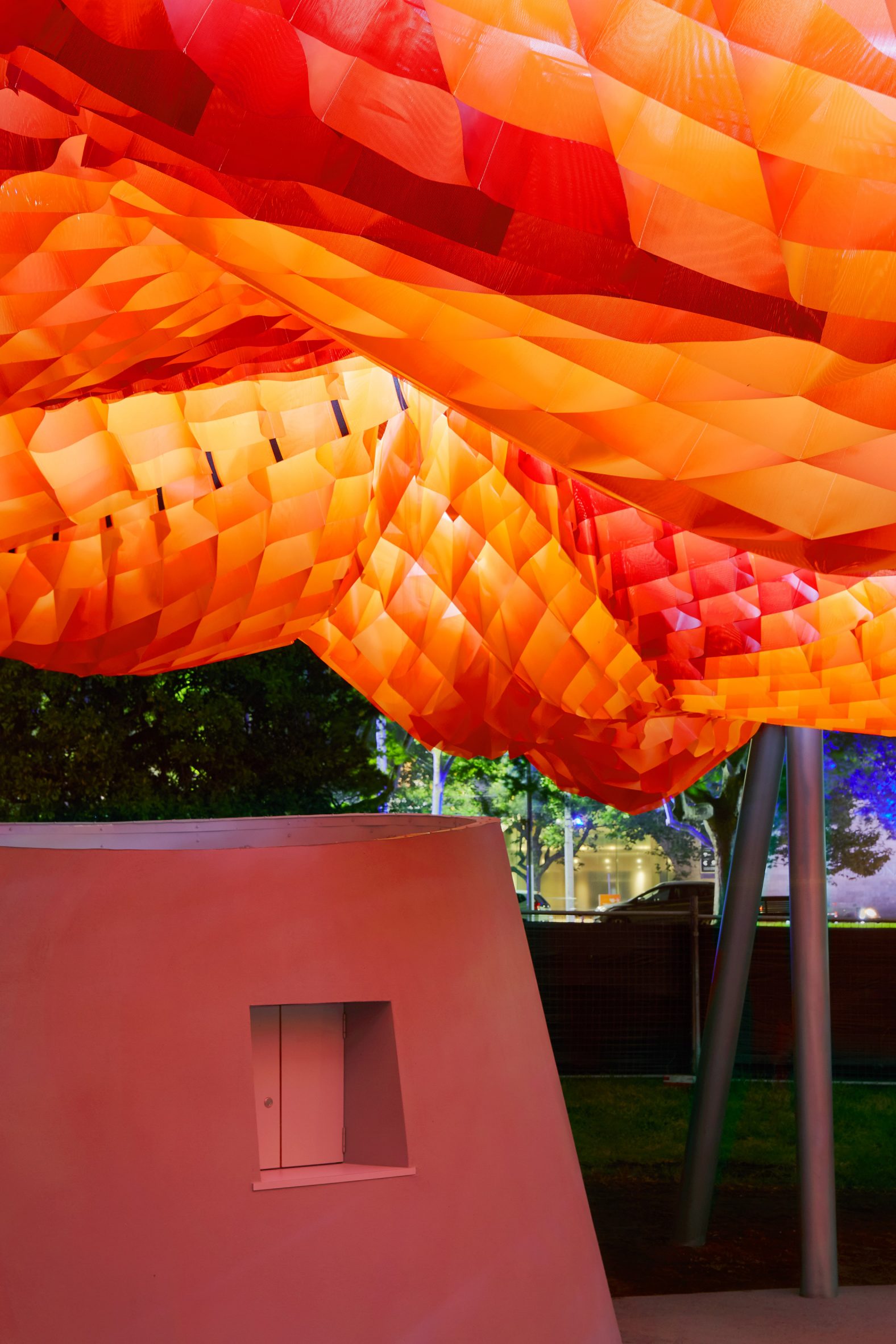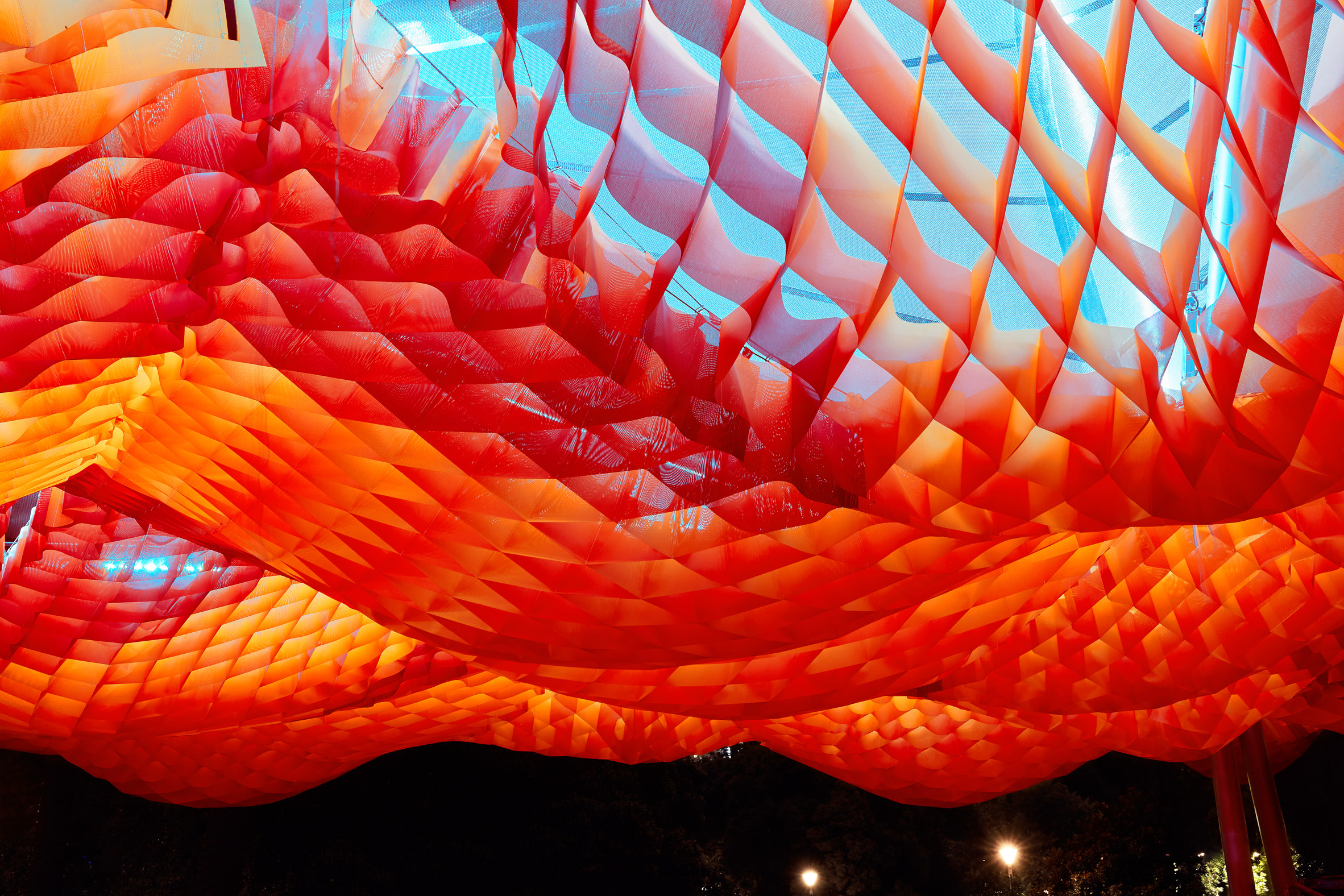 from dezeen