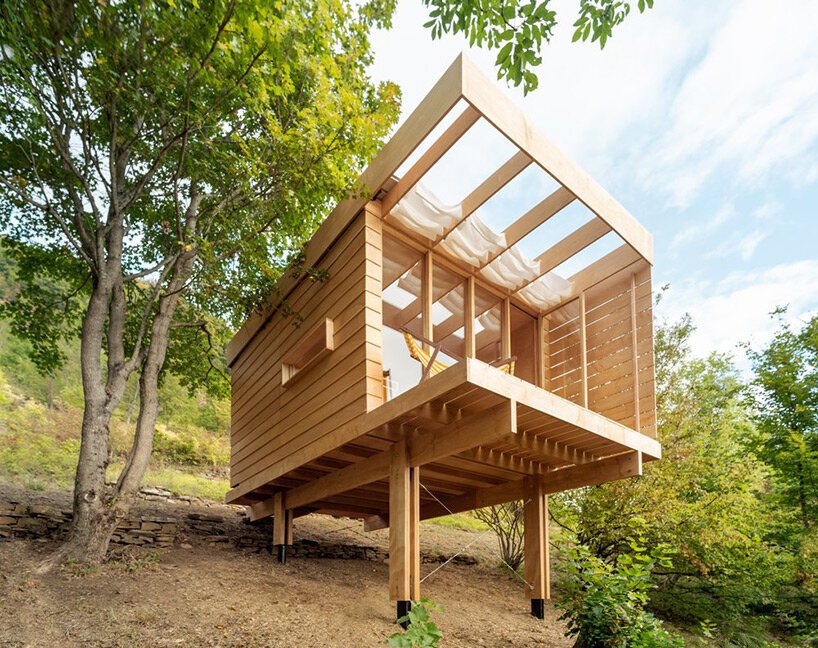 LLABB-THE HERMITAGE CABIN
자연을 즐기는 또한가지 방법. 이탈리아 트레비아 계곡에 위치한 자그만한 오두막은 12제곱미터의 크기로 소담스런 평면을 보여준다. 아무것도 없이 침대와 테이블만 덩그러니 놓여 있다. 외부 조망을 관망하는 쪽에는 작은 데크와 의자가 자리한다. 이유는 분명하다. 절제된 공간을 통해 아무것도 하지 않으며, 자연과 친숙해 지기 위해서이다. 오로지 사색과 명상에 집중한다.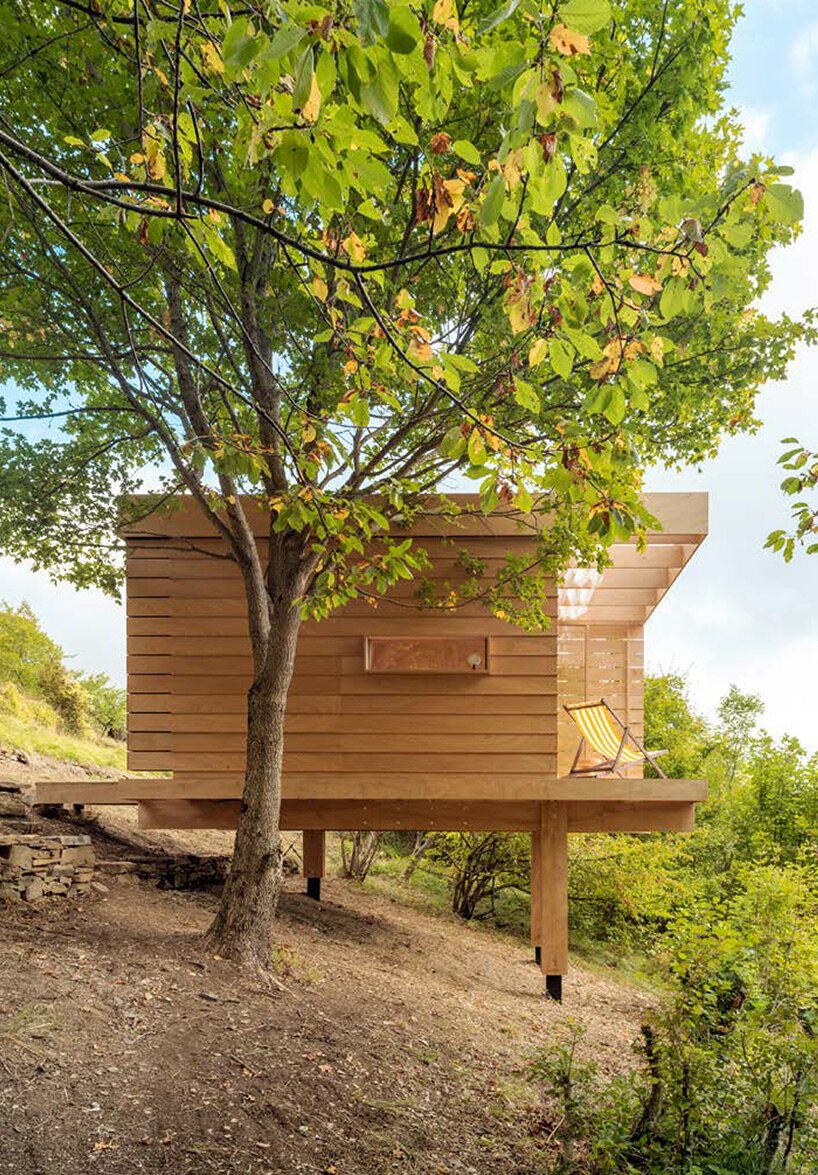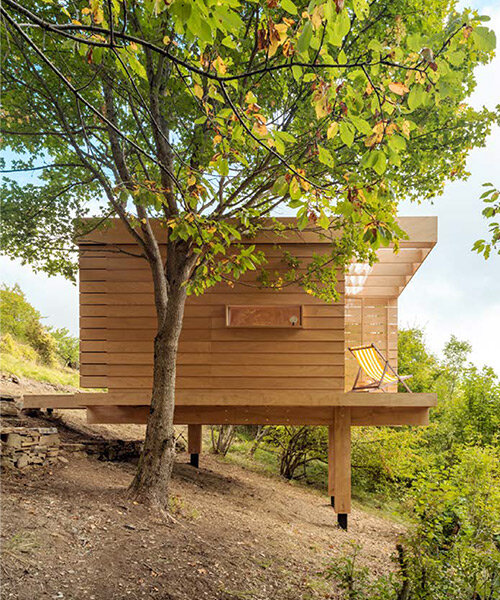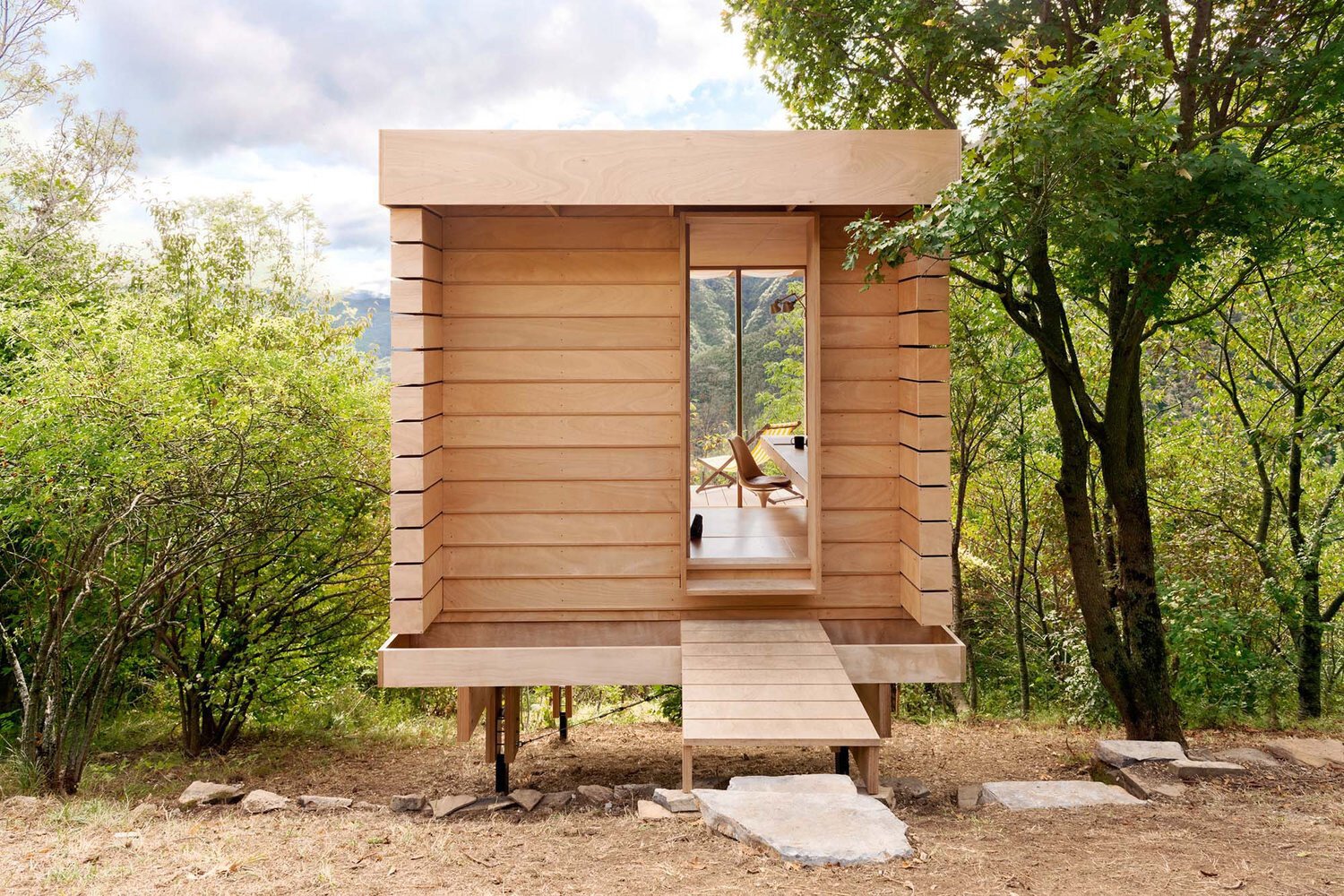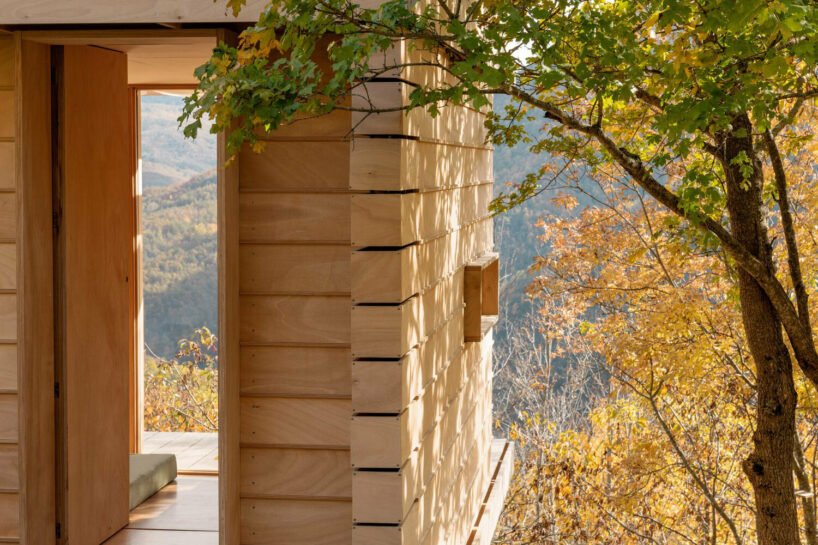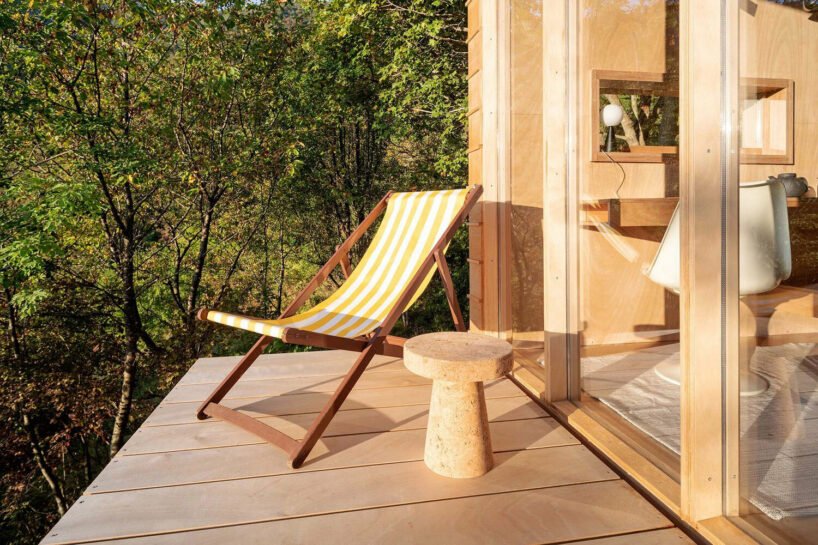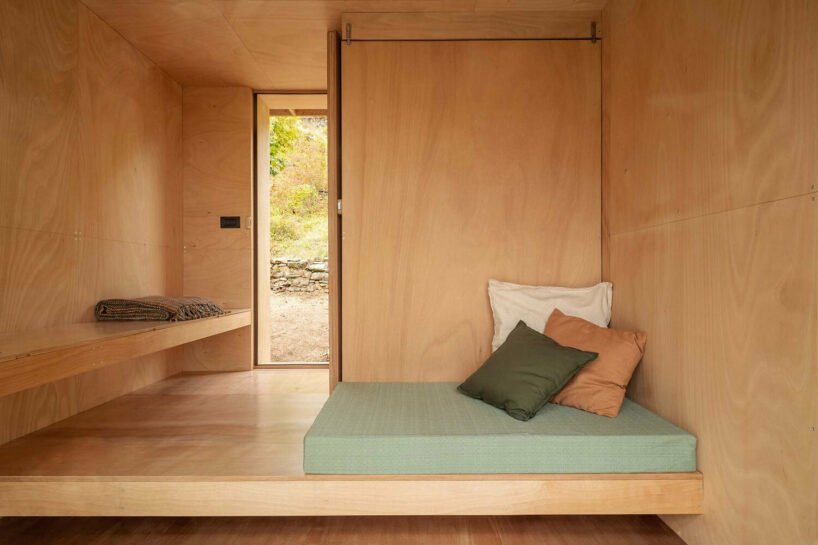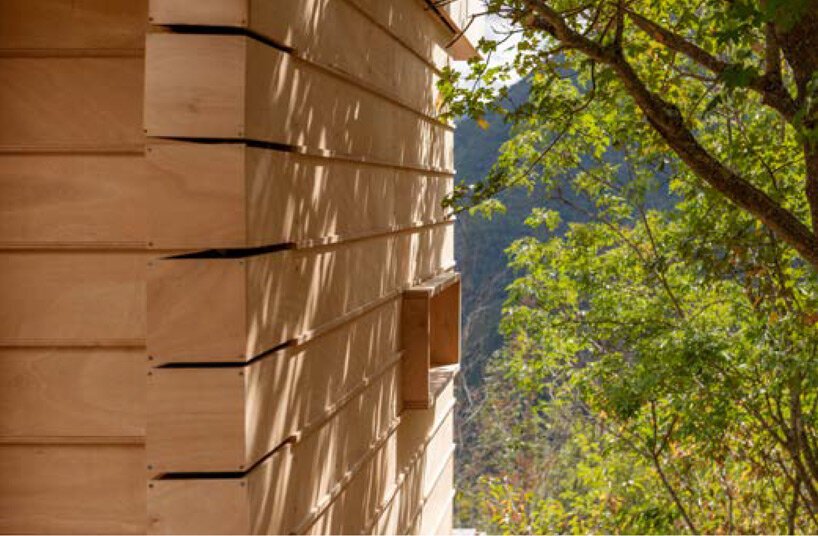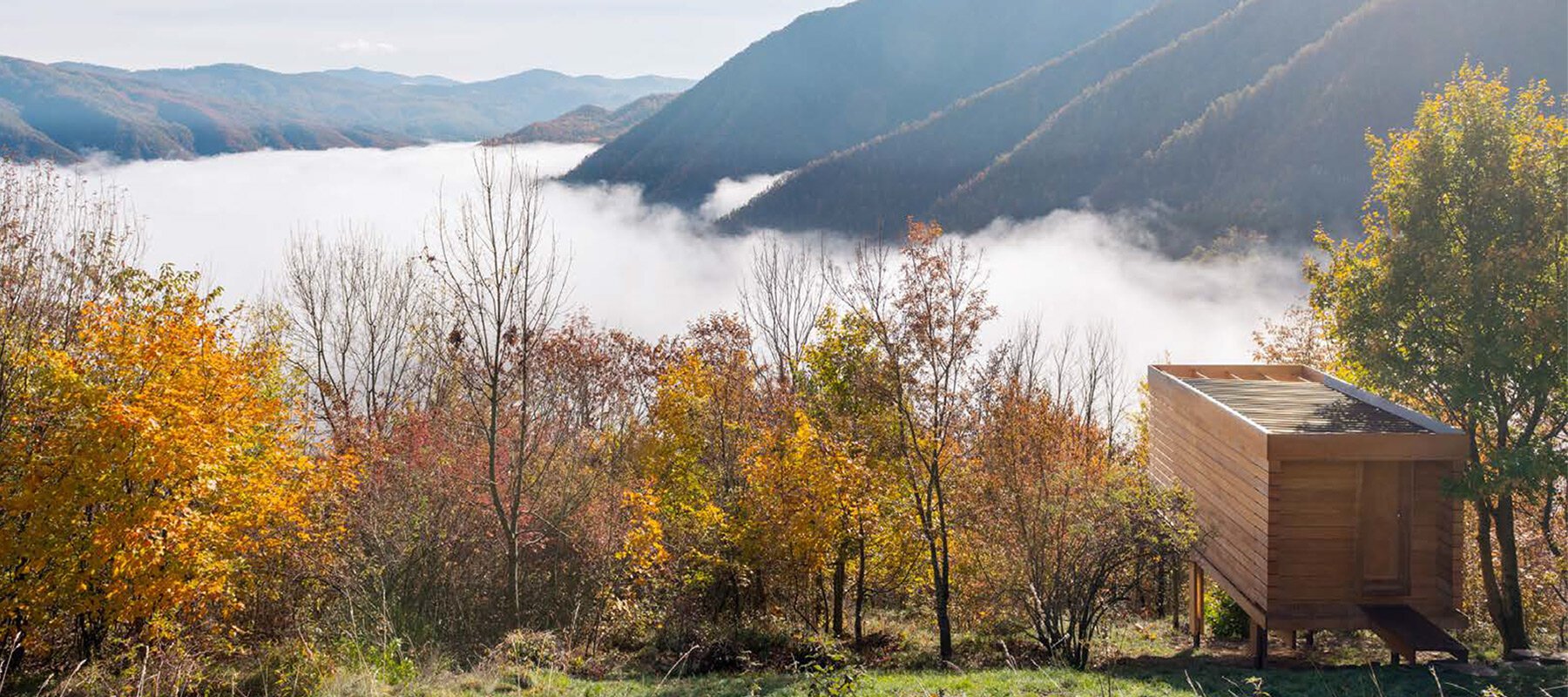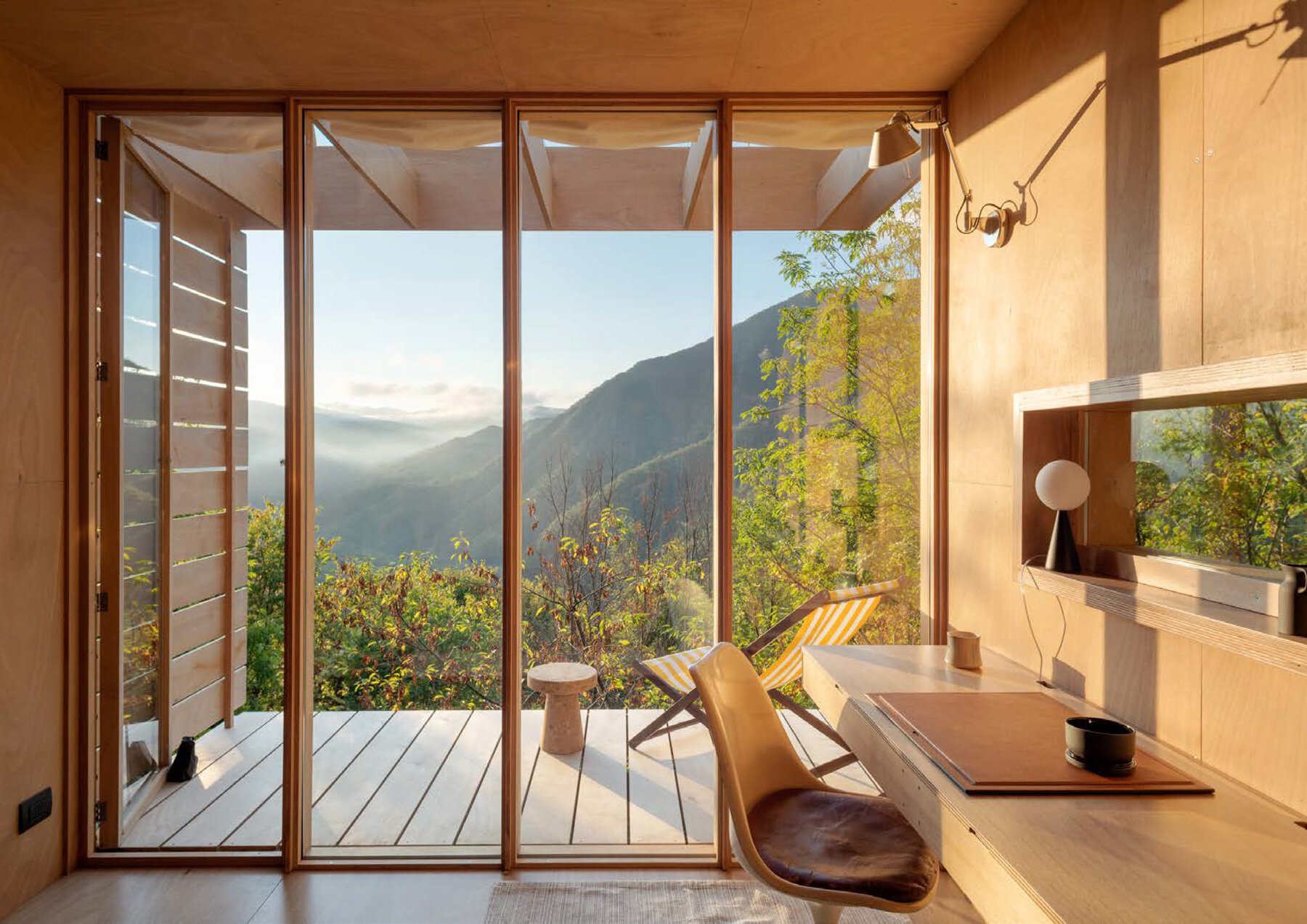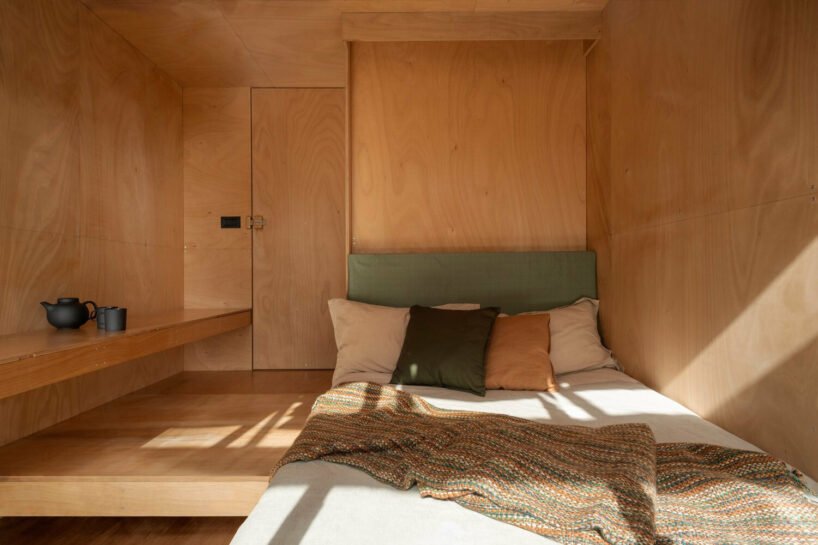 Italian architecture firm llabb has completed Hermitage, a 12 sqm wooden cabin designed as a space for contemplation and introspection. Located in Italy's Trebbia Valley in the heart of the Apennines, the structure is dry-sited and off-grid, built by the team during a 15 day construction workshop. Elaborating on modernist themes and drawing inspiration from Japanese teahouses and Scandinavian huts, the cabin is raised off the ground and incoporates a fully glazed wall offering expansive views of the surrounding forest. The resulting structure can be used as a studio, retreat, tea room, or guest house.

MINIMALIST LIVING AND CLOSE RELATIONSHIP WITH NATURE

The design of llabb's Hermitage was based on a process of experimentation with a simple and modular system, made entirely of wood. With this project, the Italian studio seeks to address current environmental and social needs, starting from minimalist living and a close relationship with nature.

The structure has the shape of a rectangular cantilevered volume perpendicular to the steep slope. It is located facing northwest, with an entrance door characterized by a pronounced boarding, accessible by a footpath. The walls that delimit the hut, enclosing it on three sides, are covered with horizontally arranged plywood panels. In the southeast, the hut has a fully glazed wall that opens to the valley. Here, the interior space merges into a terrace separated by four floor-to-ceiling glass panels, one of which can be opened. The glazing follows the modularity of the brise sole, which overhangs the terrace and in turn continues the roof structure.
from designboom