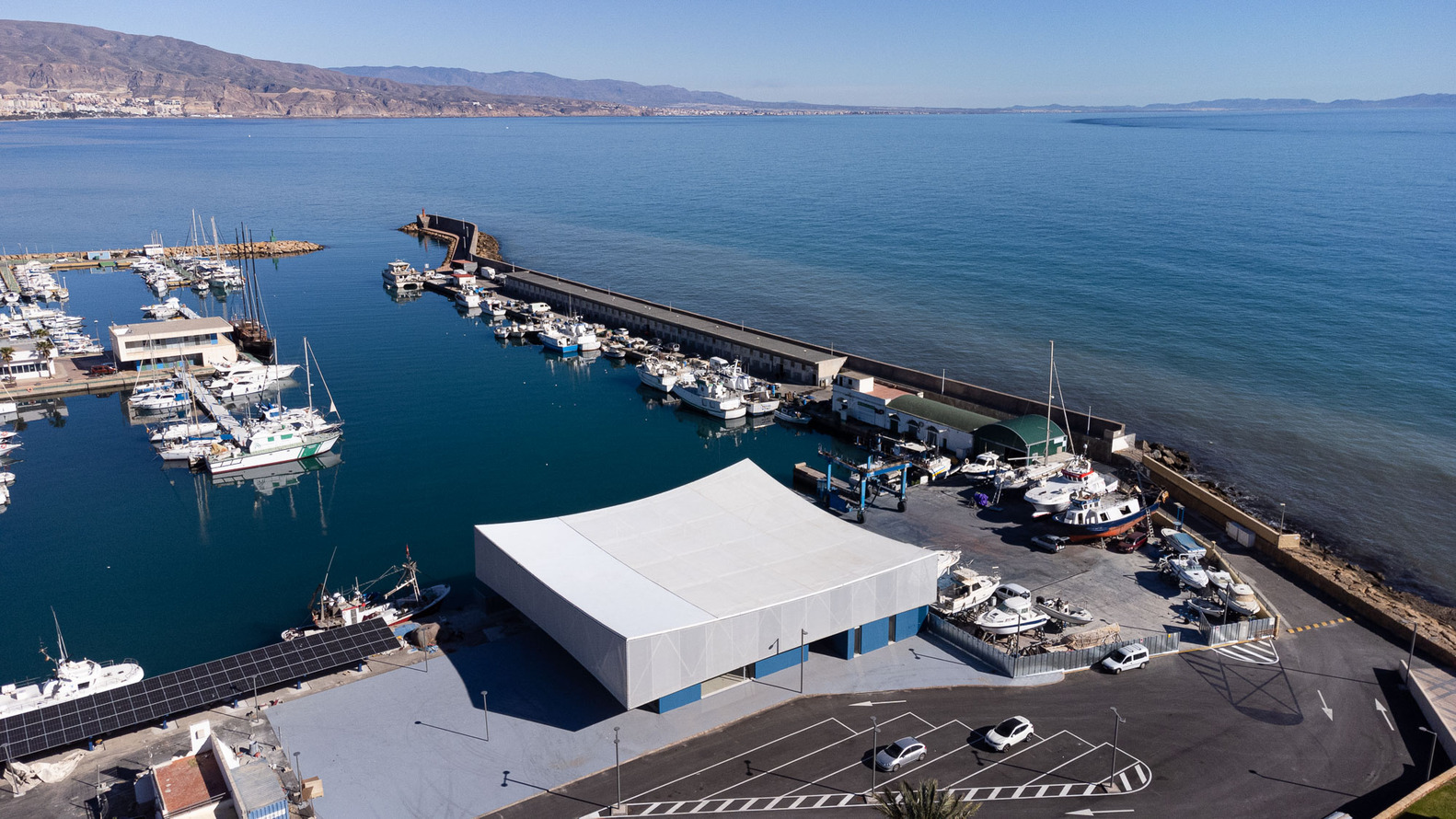 Estudio Acta-Fishery Terminal Lonja De Pescado
이번 프로젝트의 중요한 목표는 도시와 항구의 관계를 개선하는 것에 있다. 새로운 시너지를 만들기 위해서 오래된 건물들을 하나로 통합하는 작업, 단일 건물로 그룹화 한다. 어시장, 상업시설 및 부대시설이 하나의 건물로 묶여 진다. 그룹의 구성 또한 완벽하고 현대적인 기능적인 건축으로 제안한다. 1층의 기계적인 공간은 물고기의 입고부터 출고까지 일련의 과정을 기능적인 배치로 구성된다. 중정과 경매장은 층고가 높은 심미적인 안정감이 있는 공간으로 제안한다.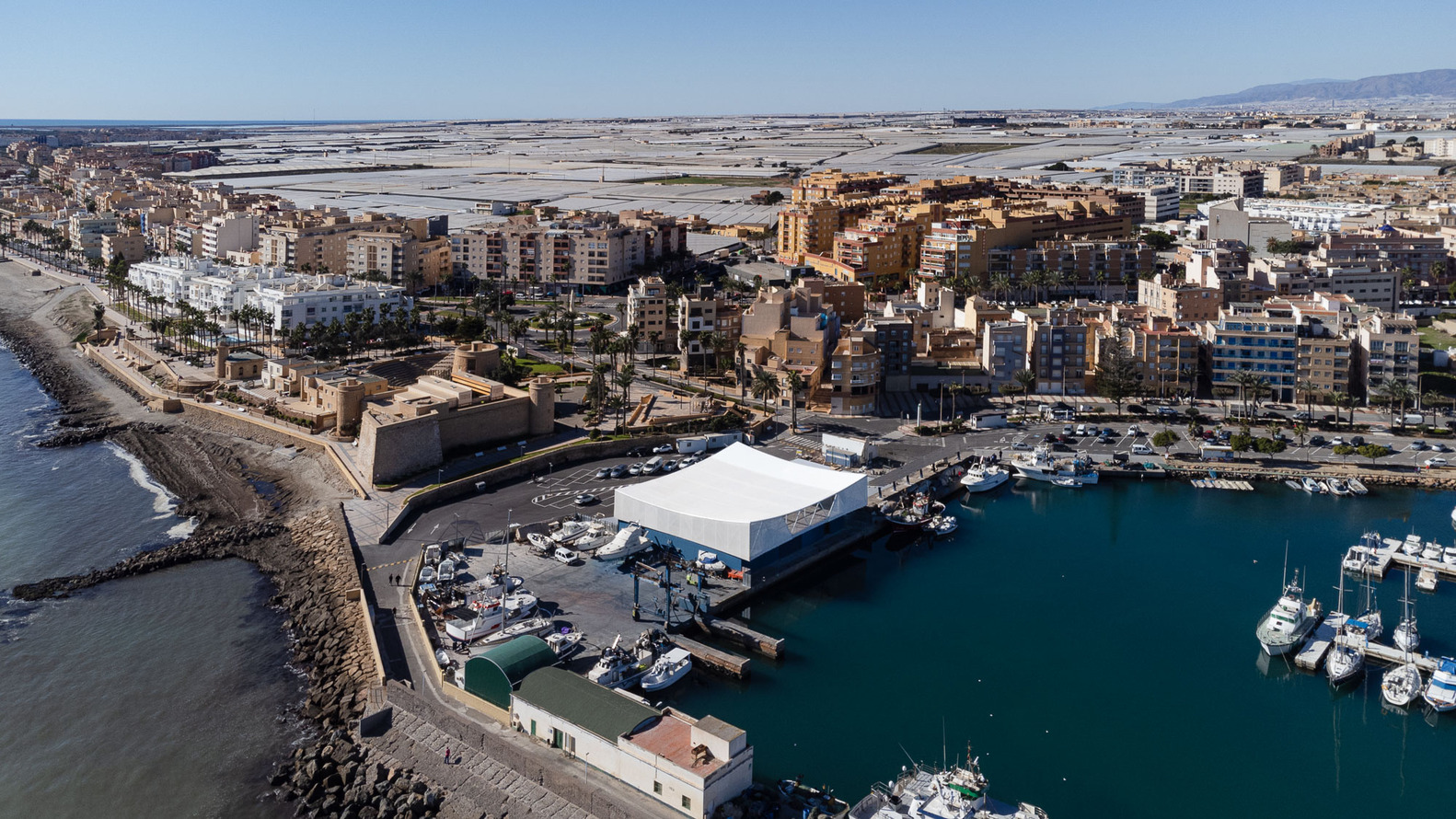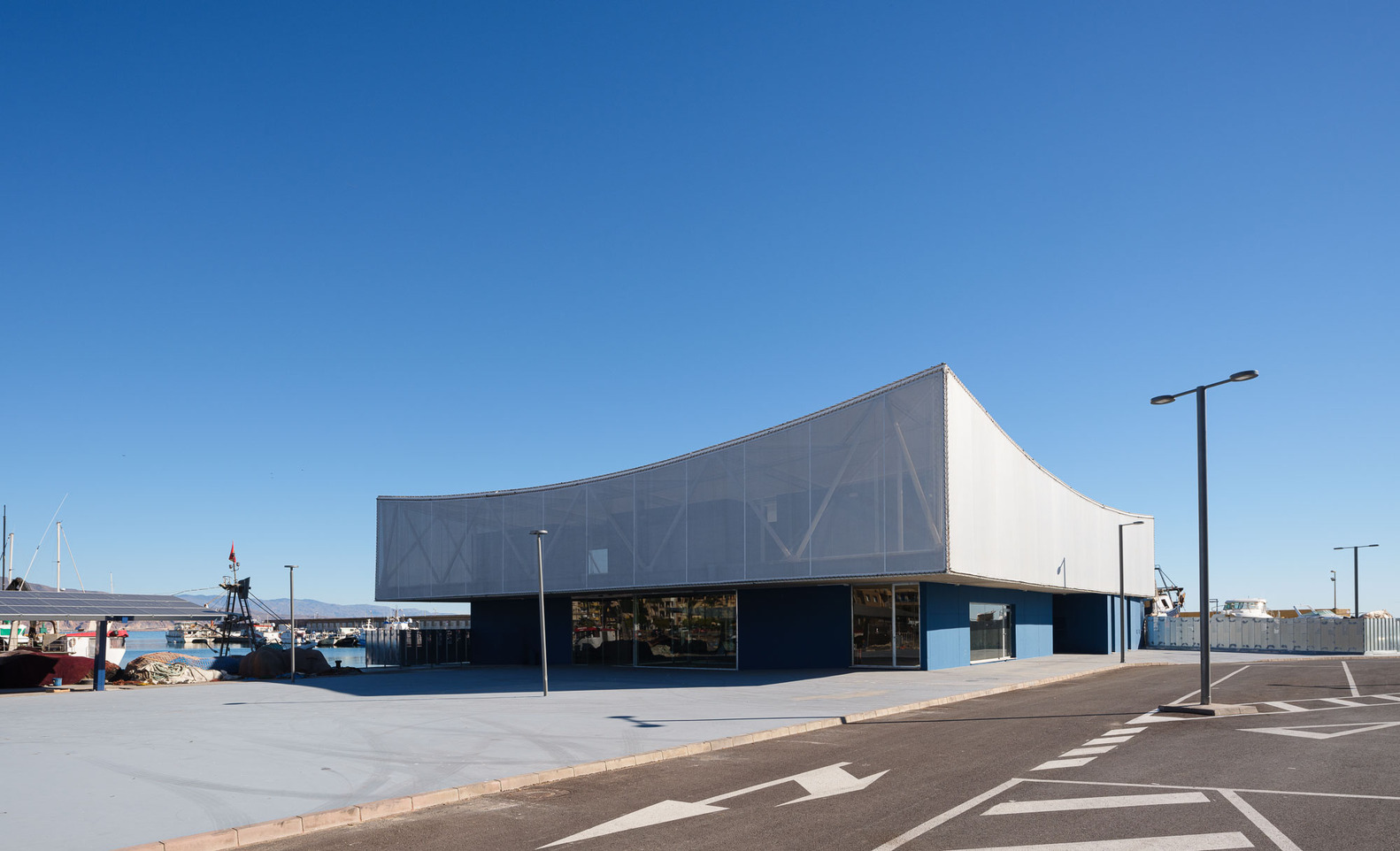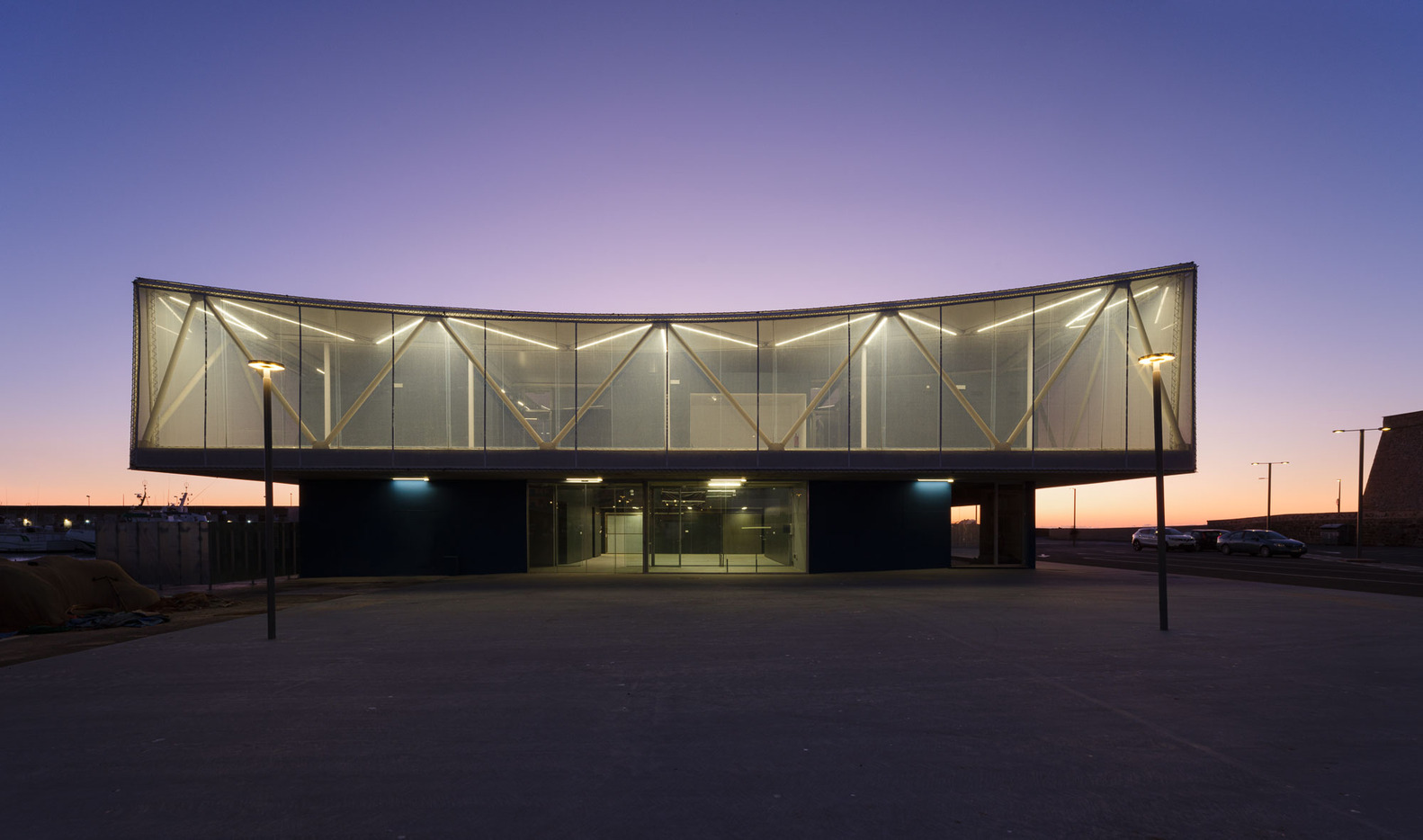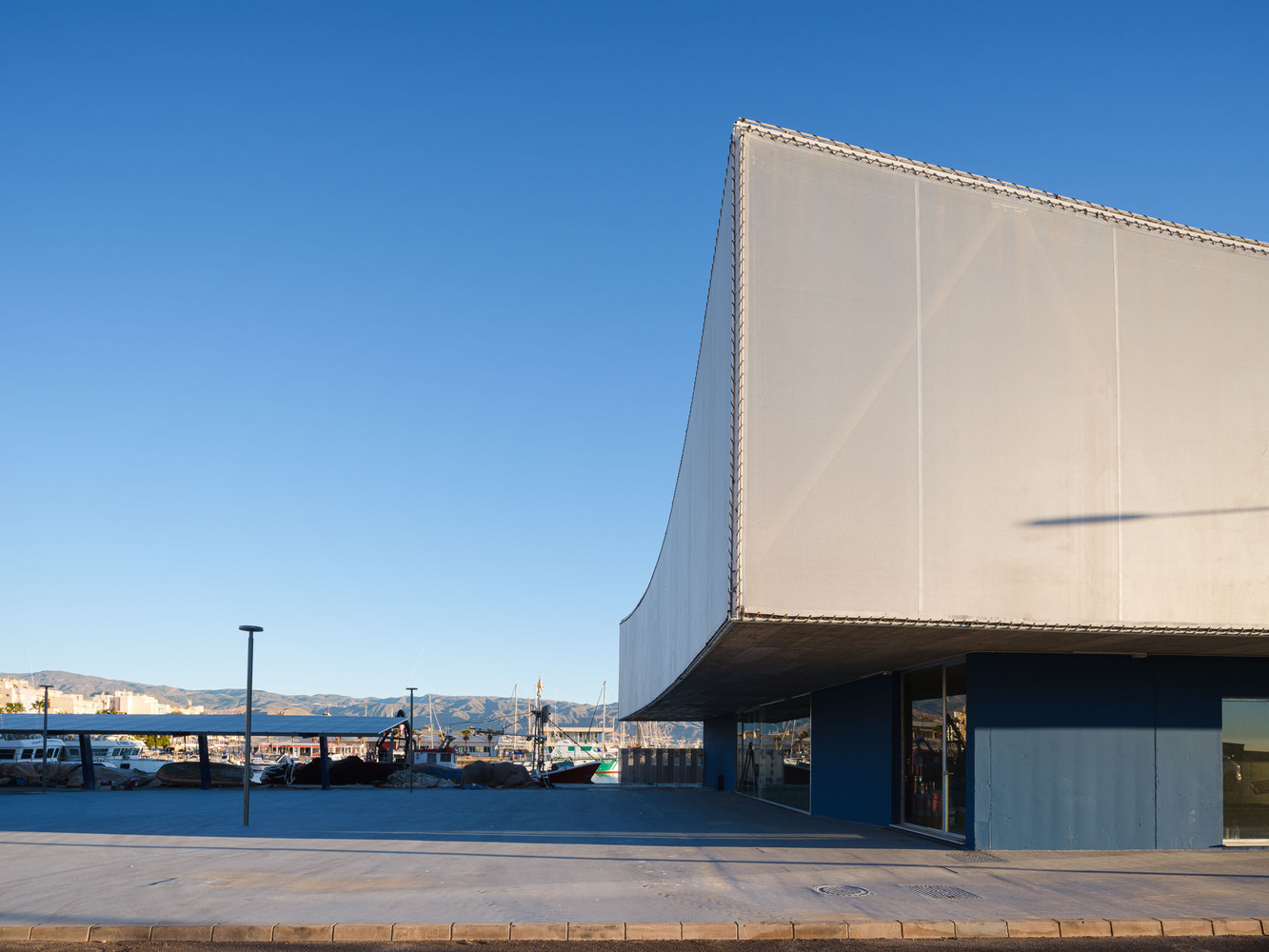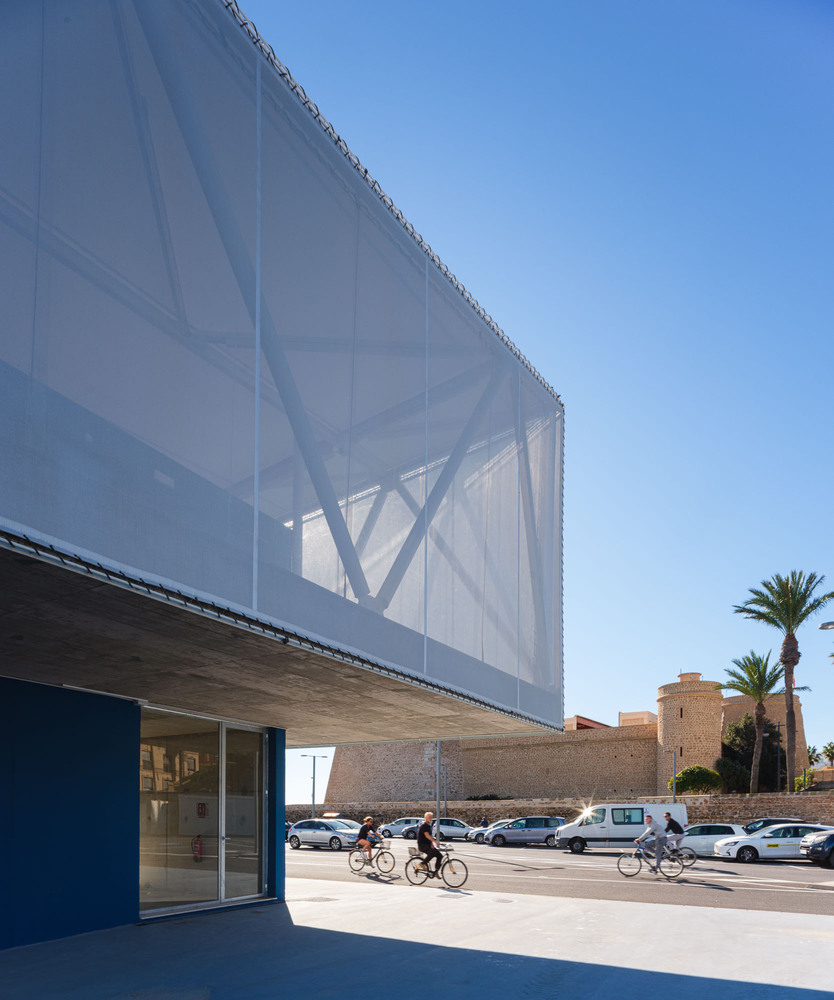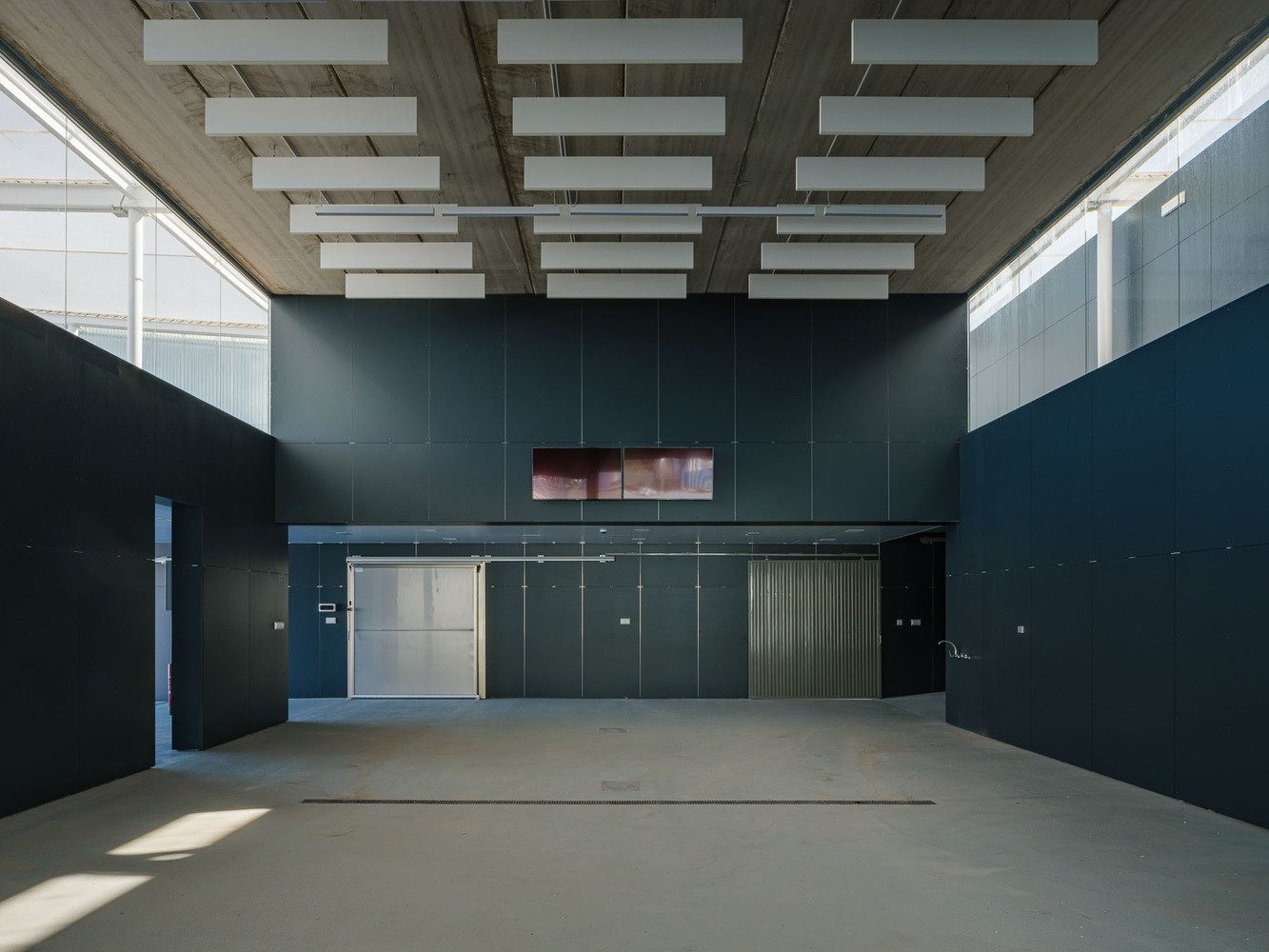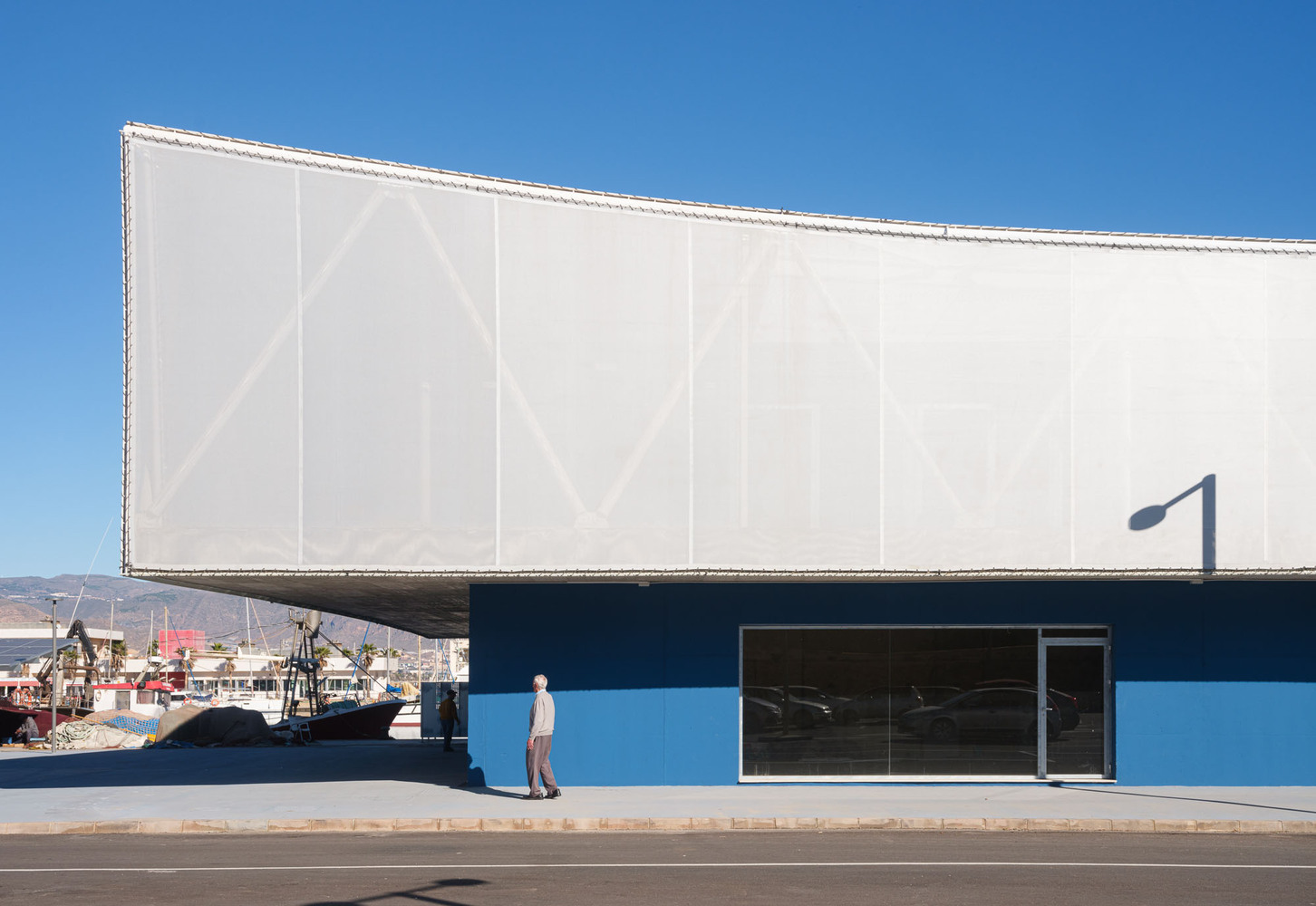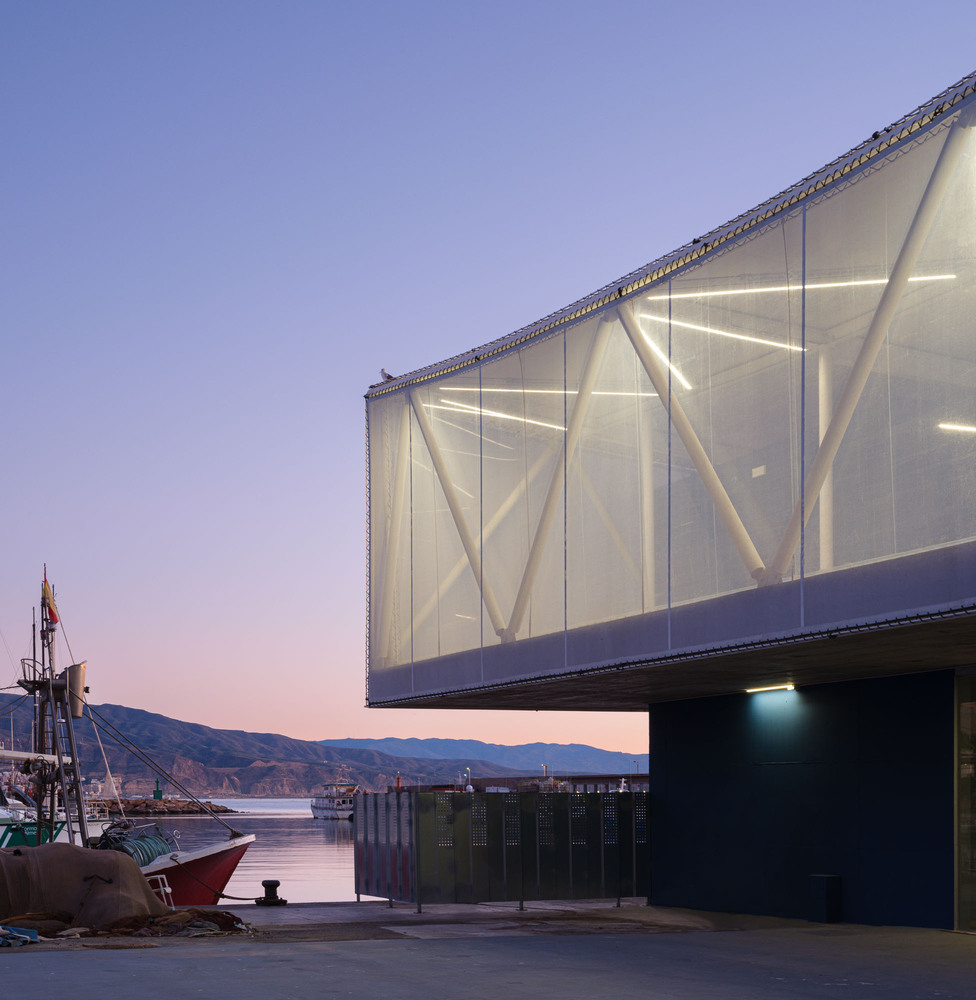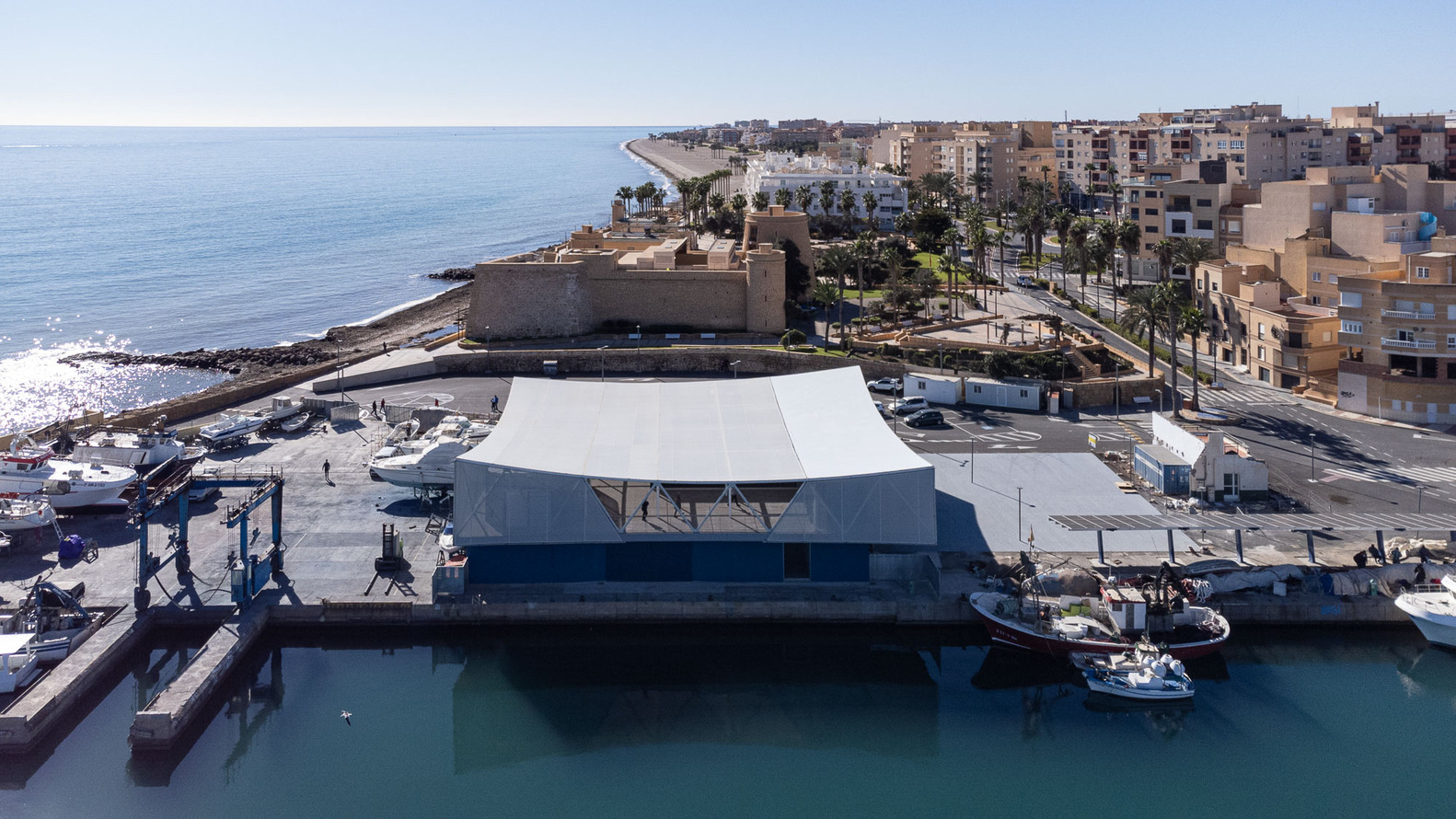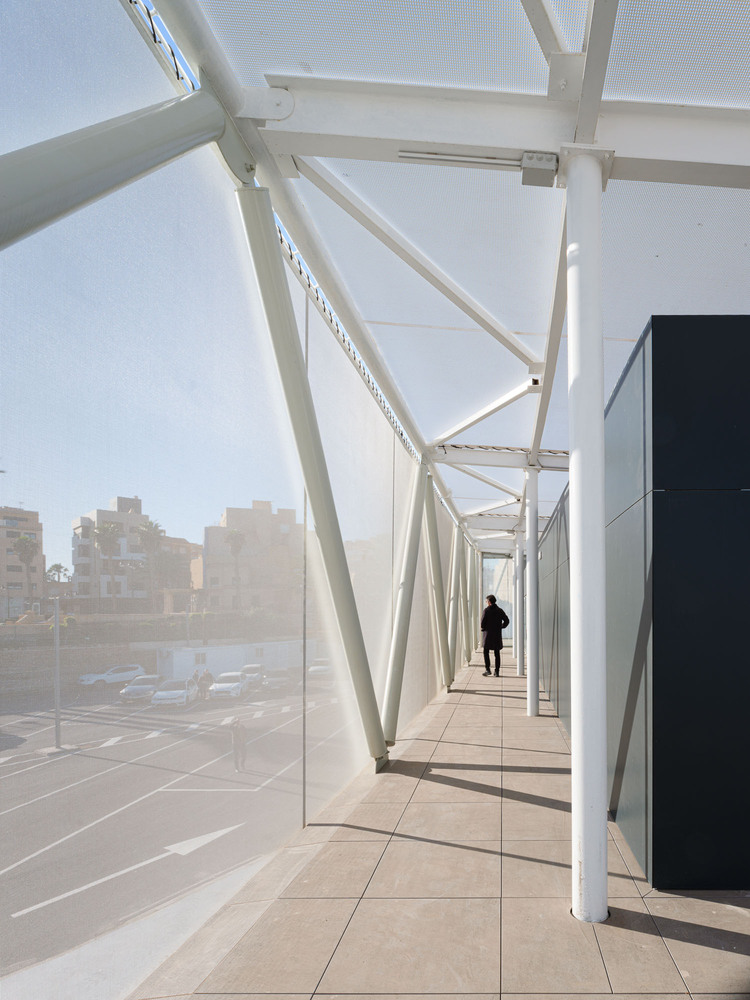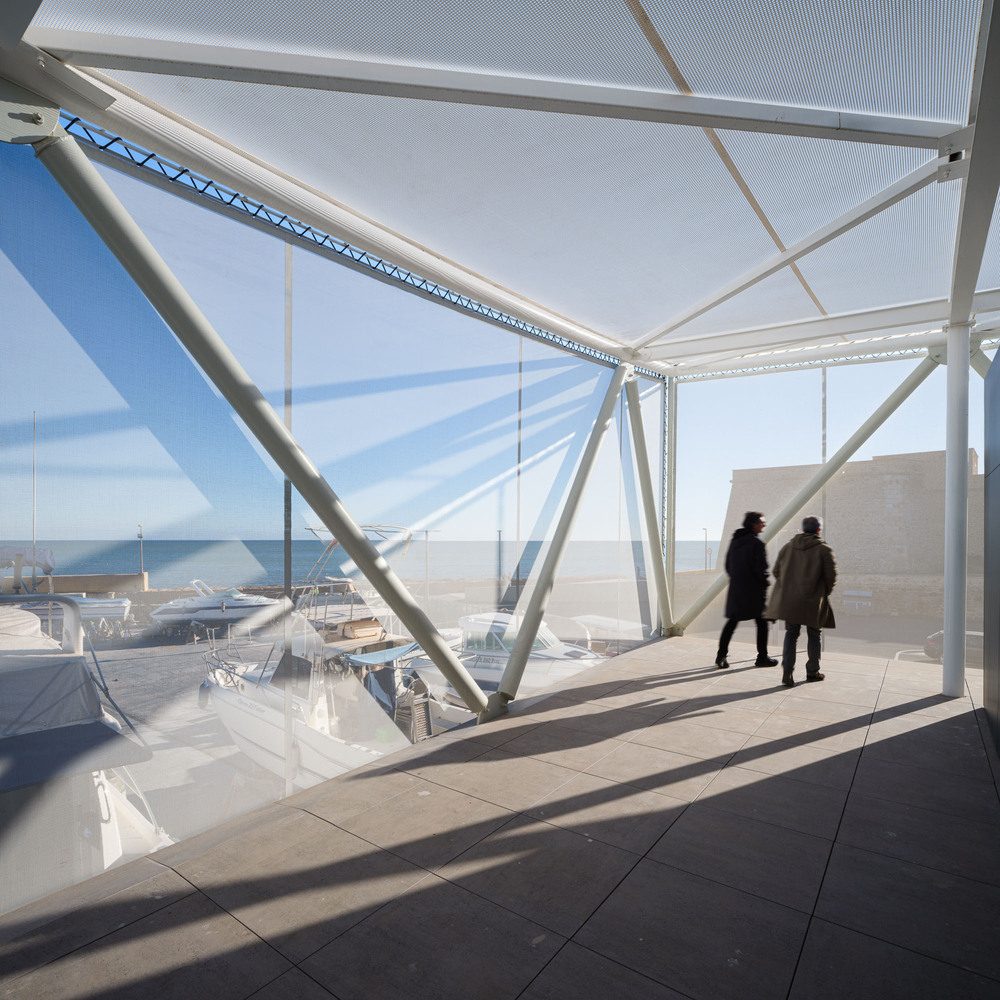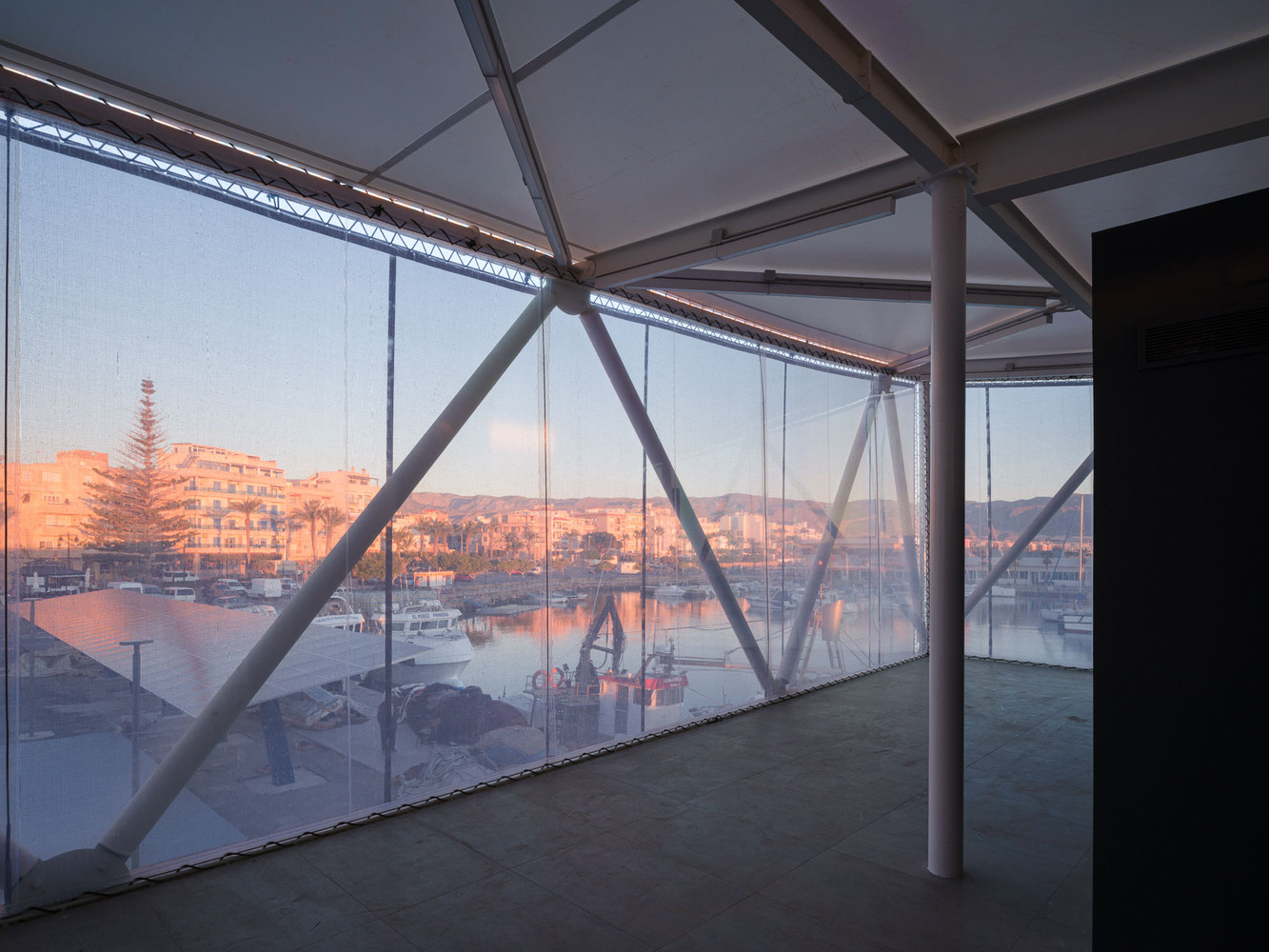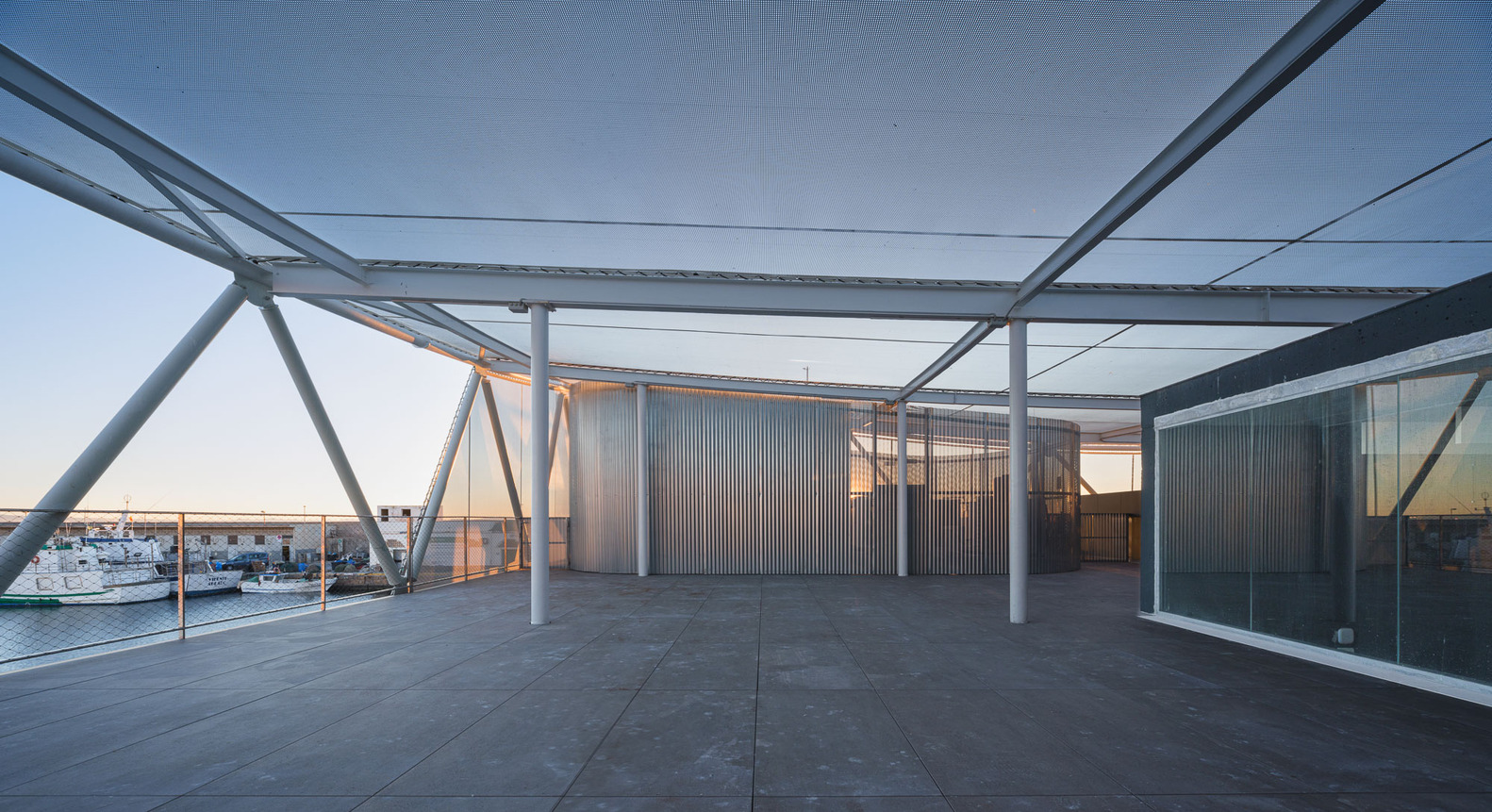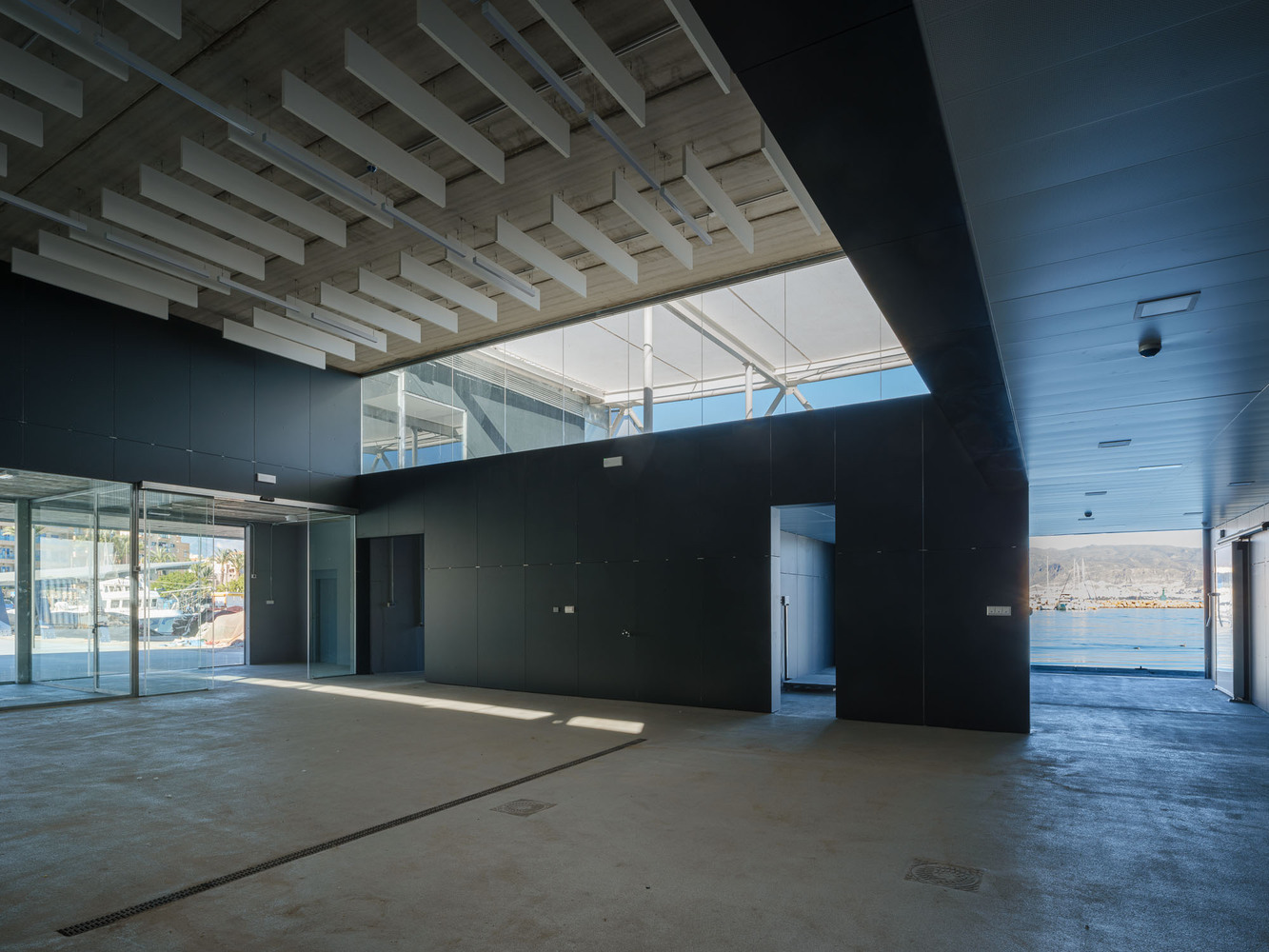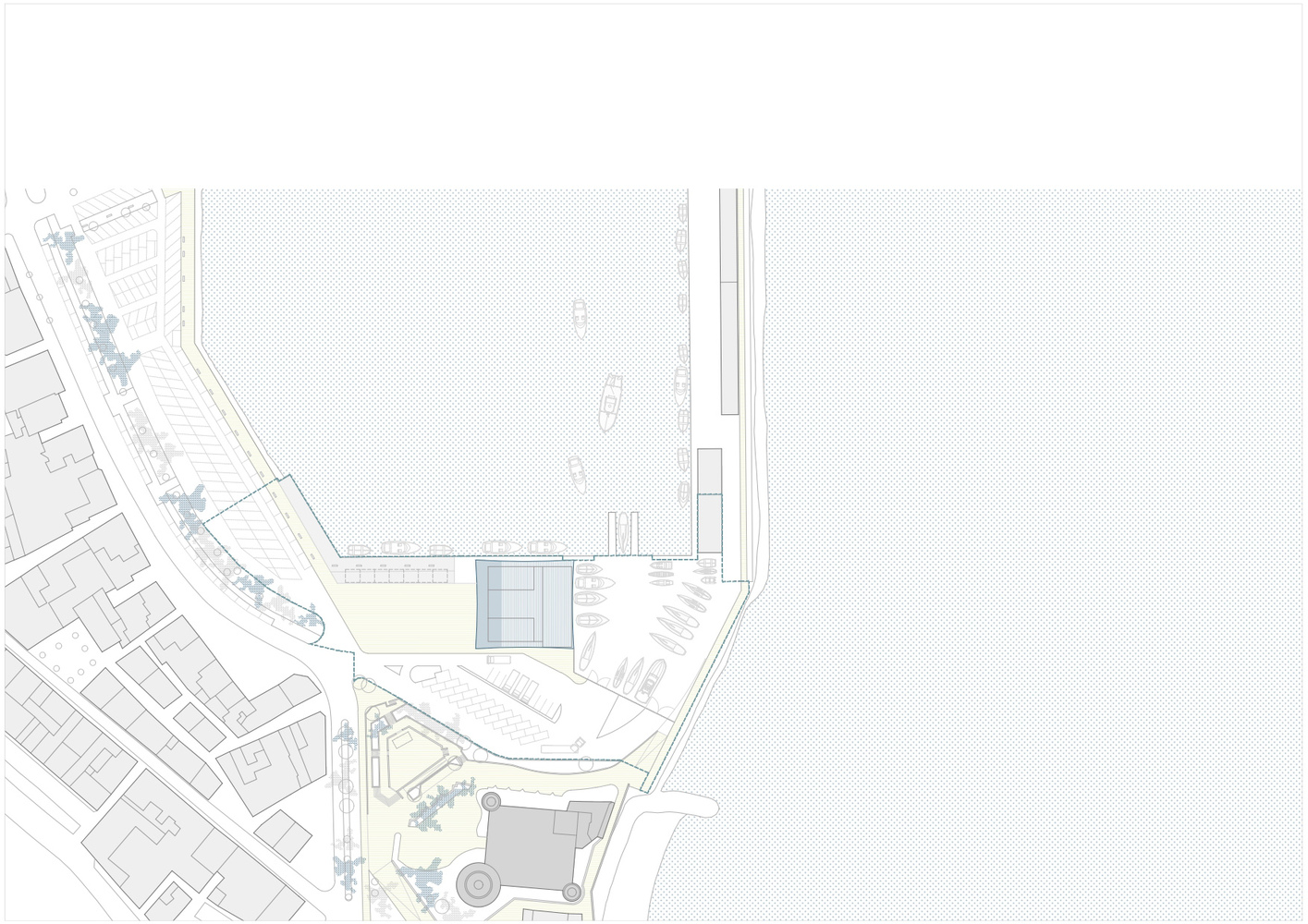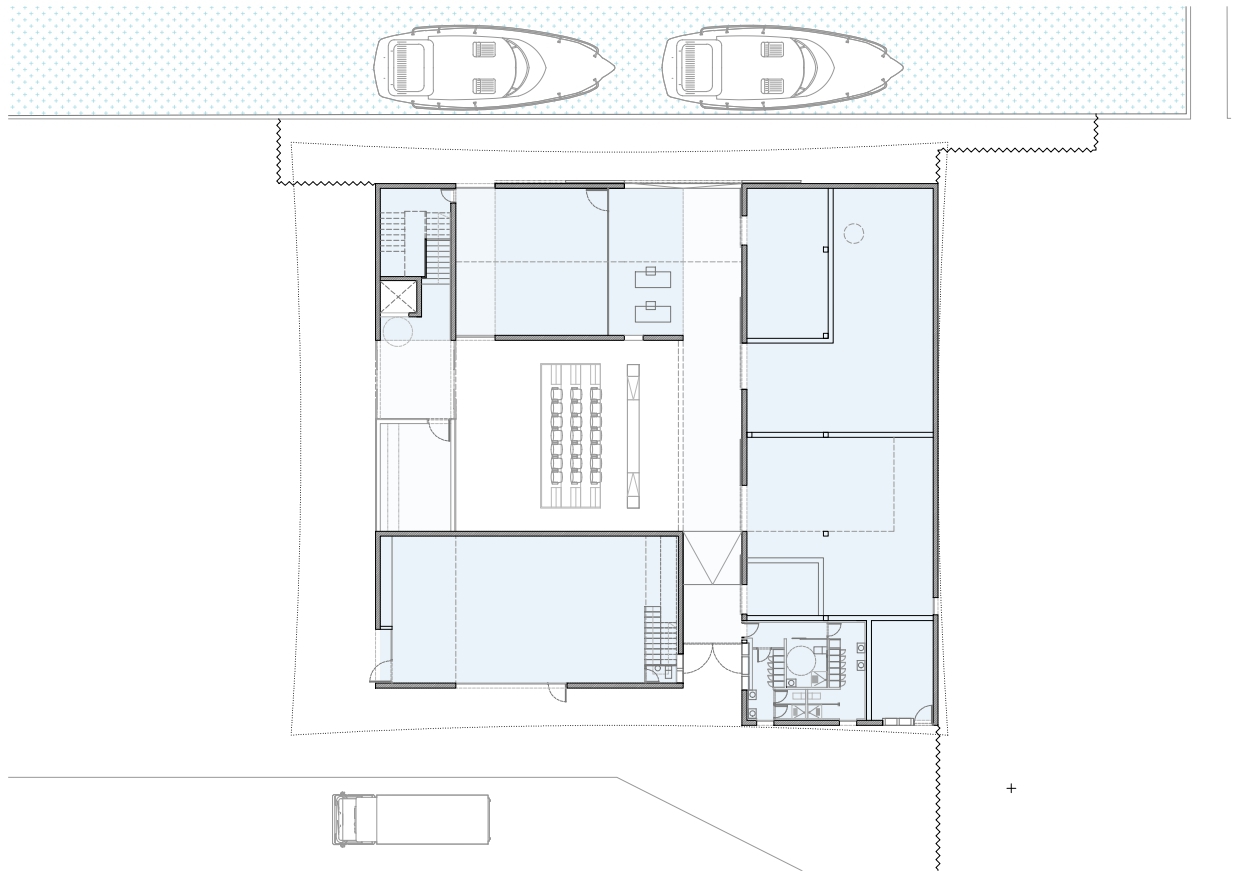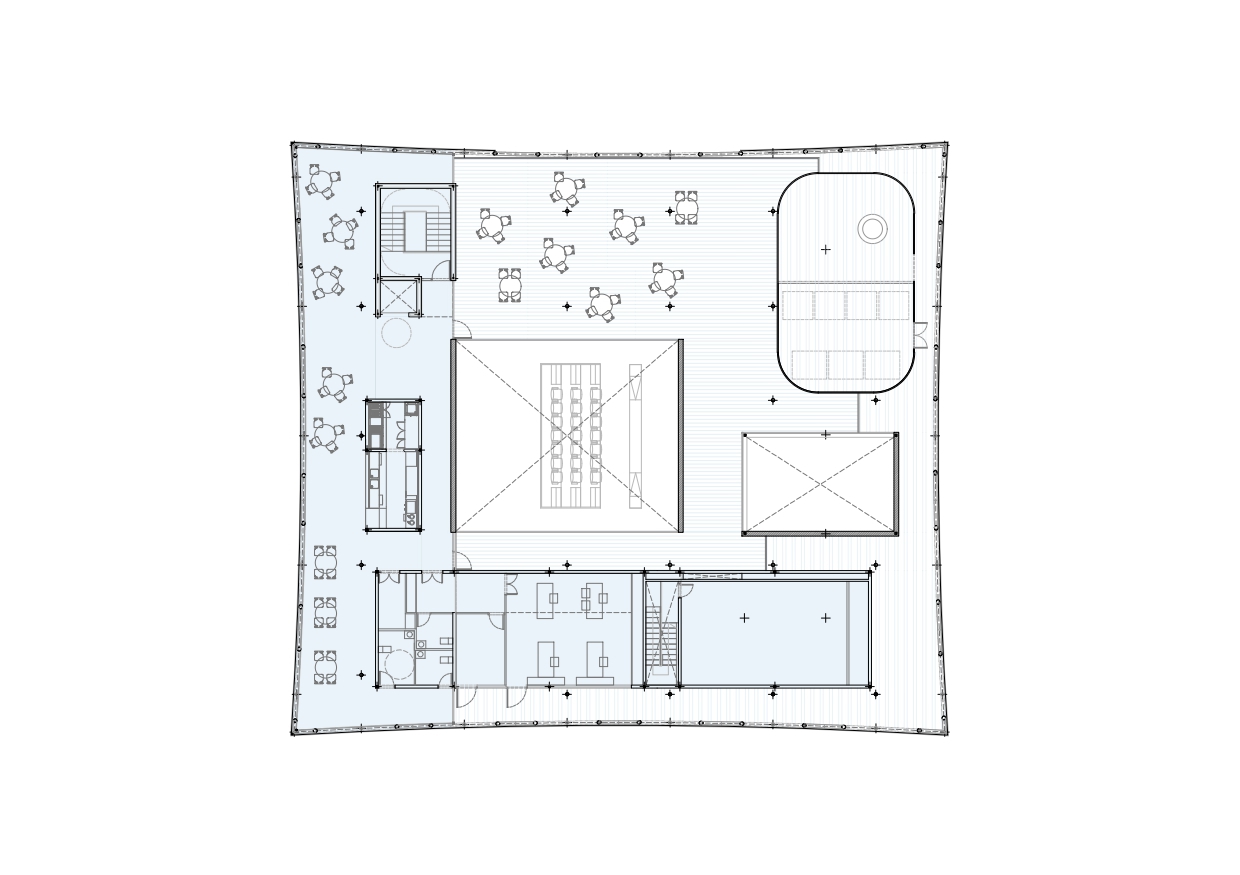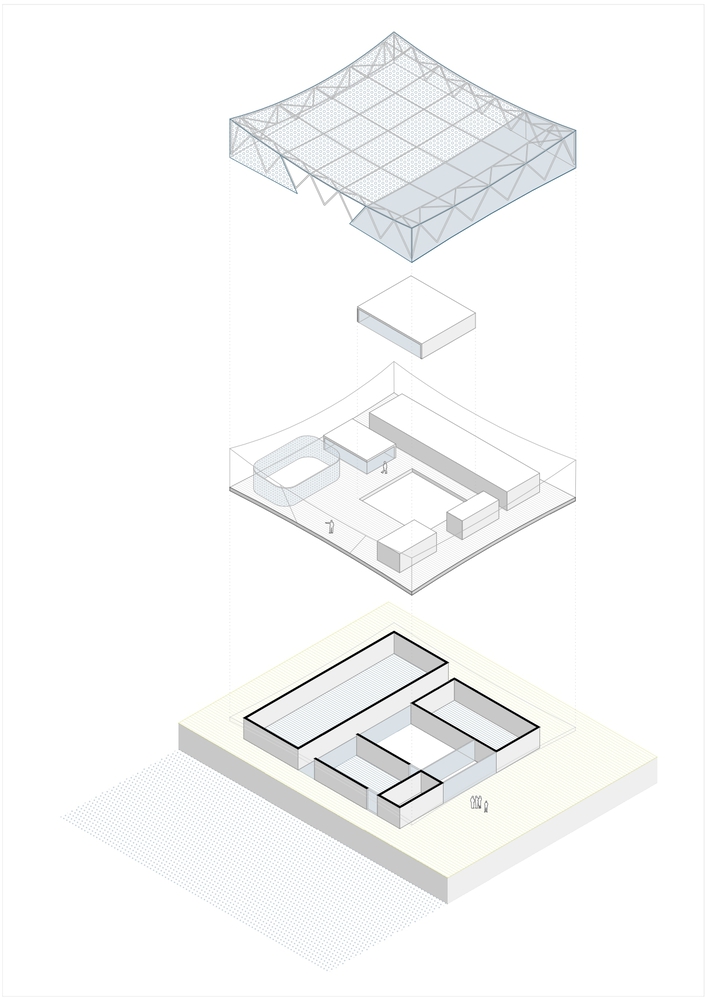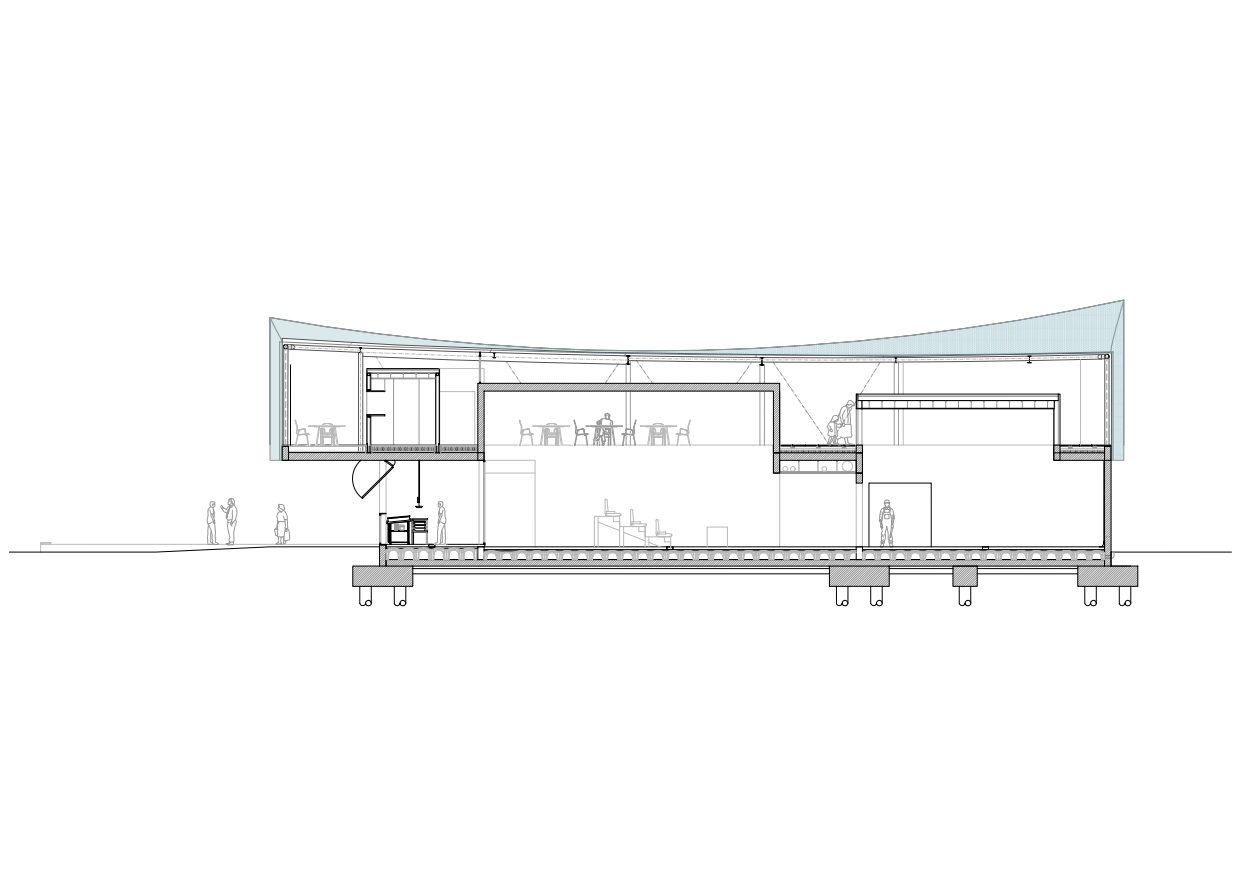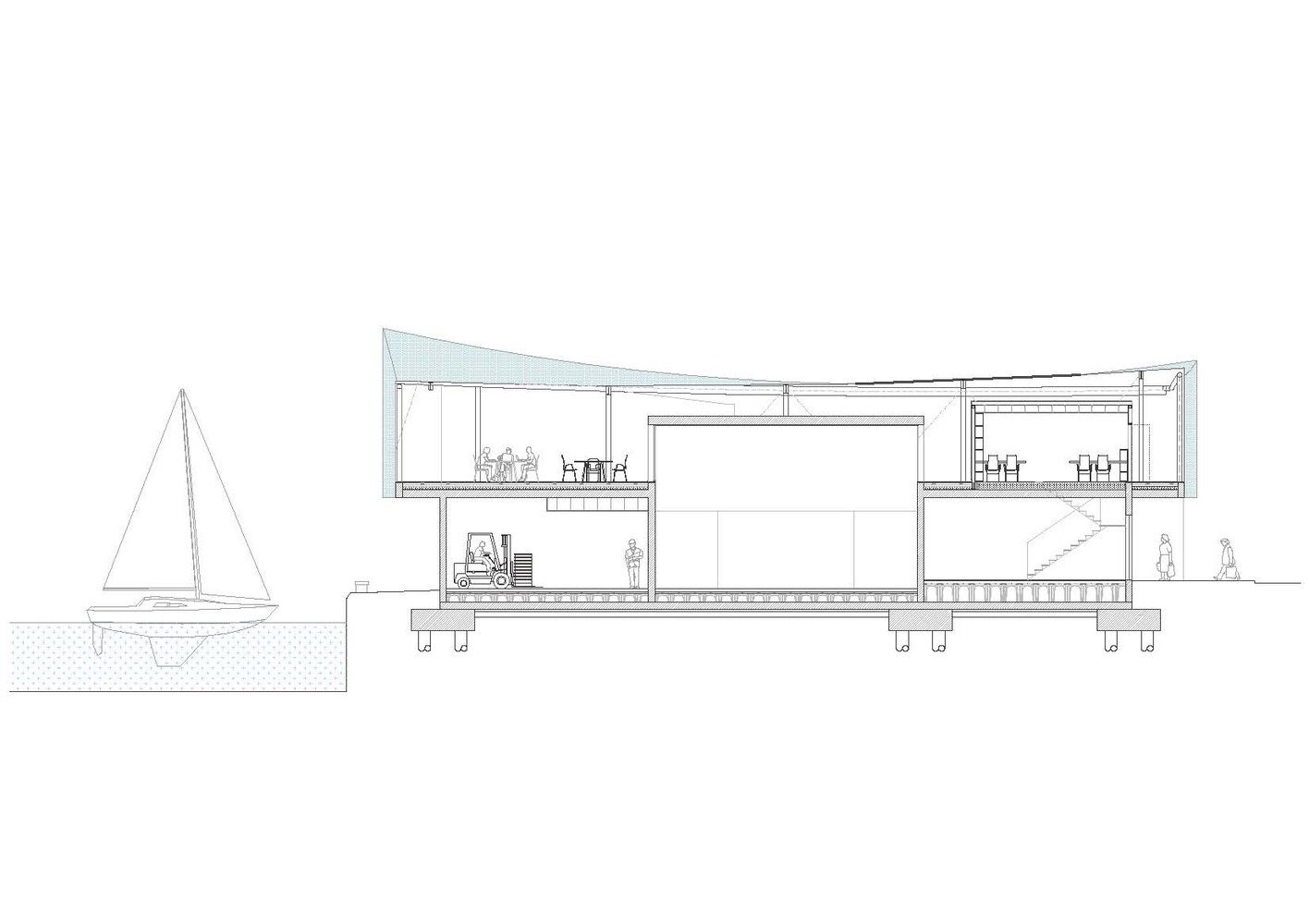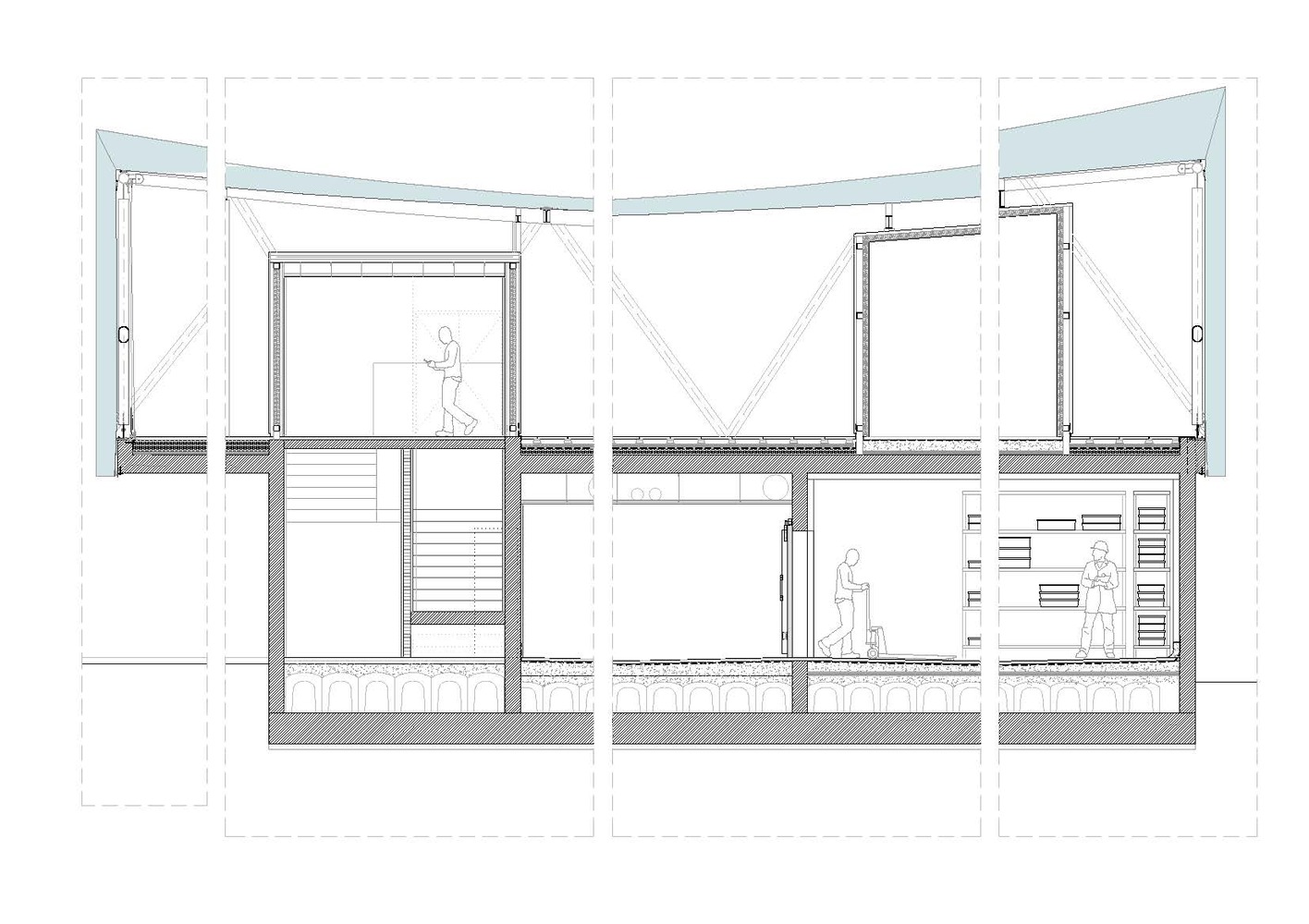 The greenhouses of western Almeria extend to almost touch the sea in the Port of Roquetas. To the east, Cabo de Gata serves as a backdrop to a rich landscape of boats that reminds us of the importance of the sea in the history of this land. This project aims to mediate between both worlds, greenhouses, and boats.

One of the goals of the project is to improve the Port City relationship and for this, the first decision is to free the area of old buildings to create new synergies with the city, grouping different uses in a single volume: fish market, restaurant, commercial premises, and facilities rooms. The character and position of the building - dominating the Port from its southern end - is conditioned by its relationship with the Santa Ana Castle, which marks the location and height of the building according to the visual relationships between it and the landscape.

For professionals, the fish market is a process, it must be a perfect, modern, and functional machine. That is why the first floor is a direct reflection of the work cycle and functional flows, from the arrival of the fish at the dock to its departure on the trucks. The auction room, like a courtyard, is the heart of the building, a double height space, illuminated on its upper perimeter, around which the rest of the processes circulate.

For the visitor, the daily processes become a spectacle. This means that there is a special interest in highlighting products and craft systems such as the unique swordfish quartering, for which the building aims to be very open and receptive to outside gazes but at the same time controlled in its circulations.
from archdaily