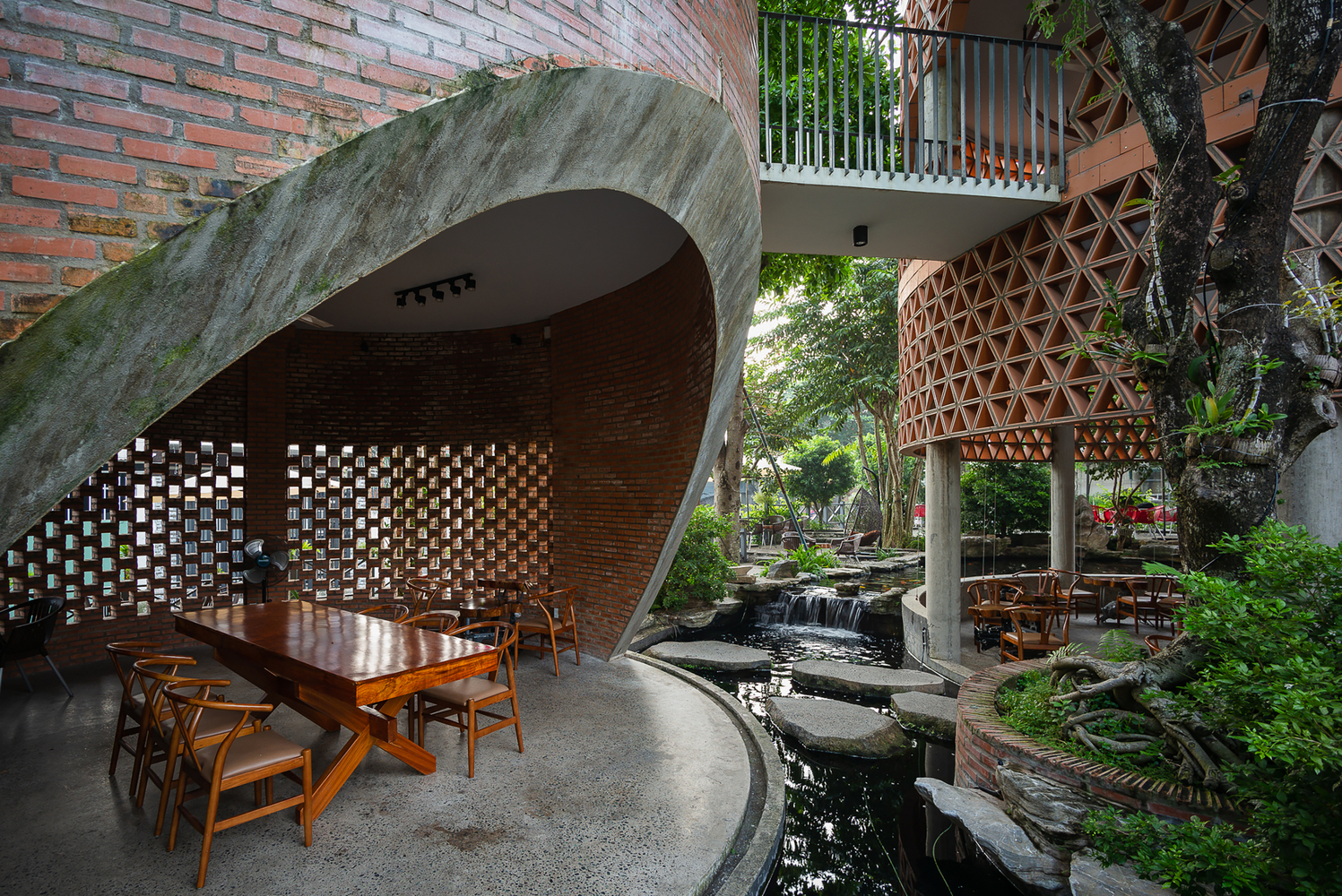 G+ Architects-NAM Coffee
건축가는 방문객들의 접근성을 확보하기 위해서 다양한 방법을 모색했다.
첫번째는 다양한 형태의 블럭과 연못 그리고 개울이 길을 따라서 연속되도록 배치한다. 길을 따라가면서 자연스레 내부의 모든 공간을 만날 수 있도록 한다.
두번째는 이런 공간을 연속시키기 위해서 계단과 같은 다양한 건축언어를 구축하여, 사용자에게 연속되면서 확장된 경험을 제공한다.
세번째는 볼륨의 규모를 대비시켜 공간의 은율을 접하게 한다. 벽돌의 틈새 또는 다양한 타일 패턴을 사용하여 자연광과 조명으로 이러한 경험을 확장시킨다.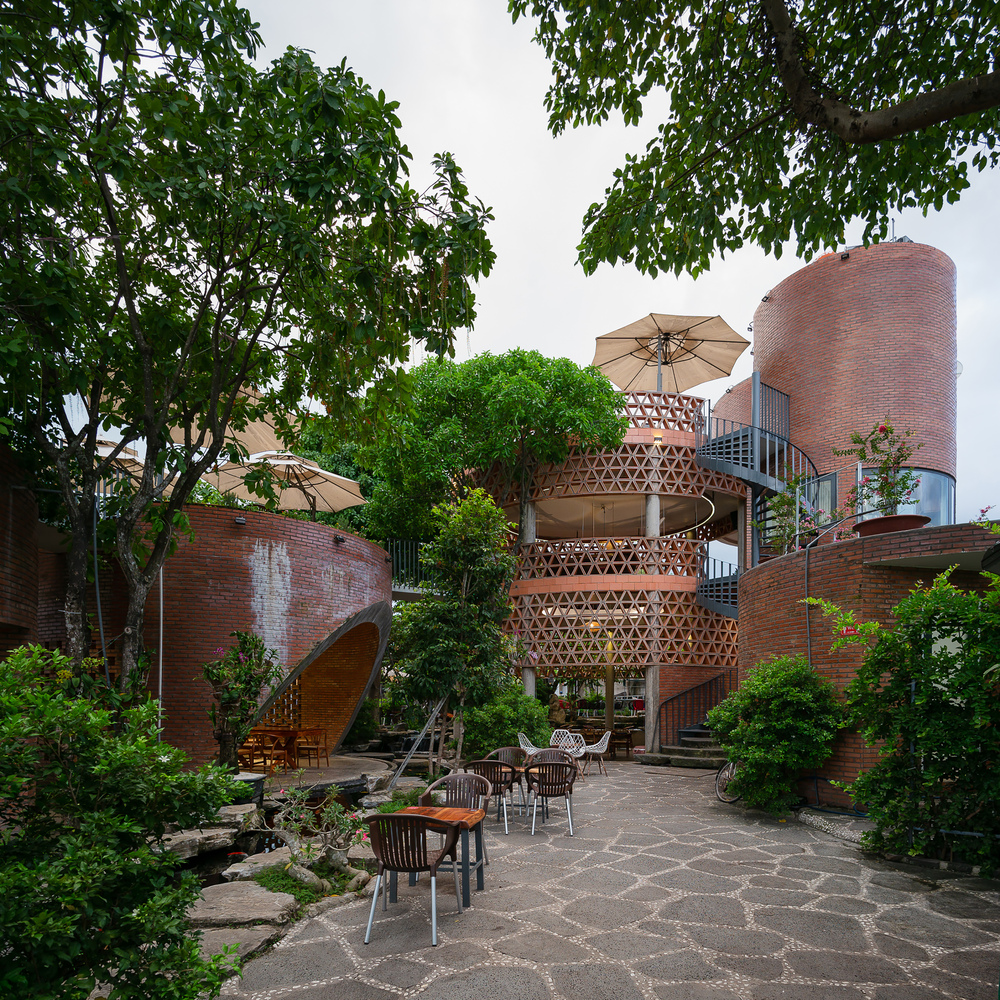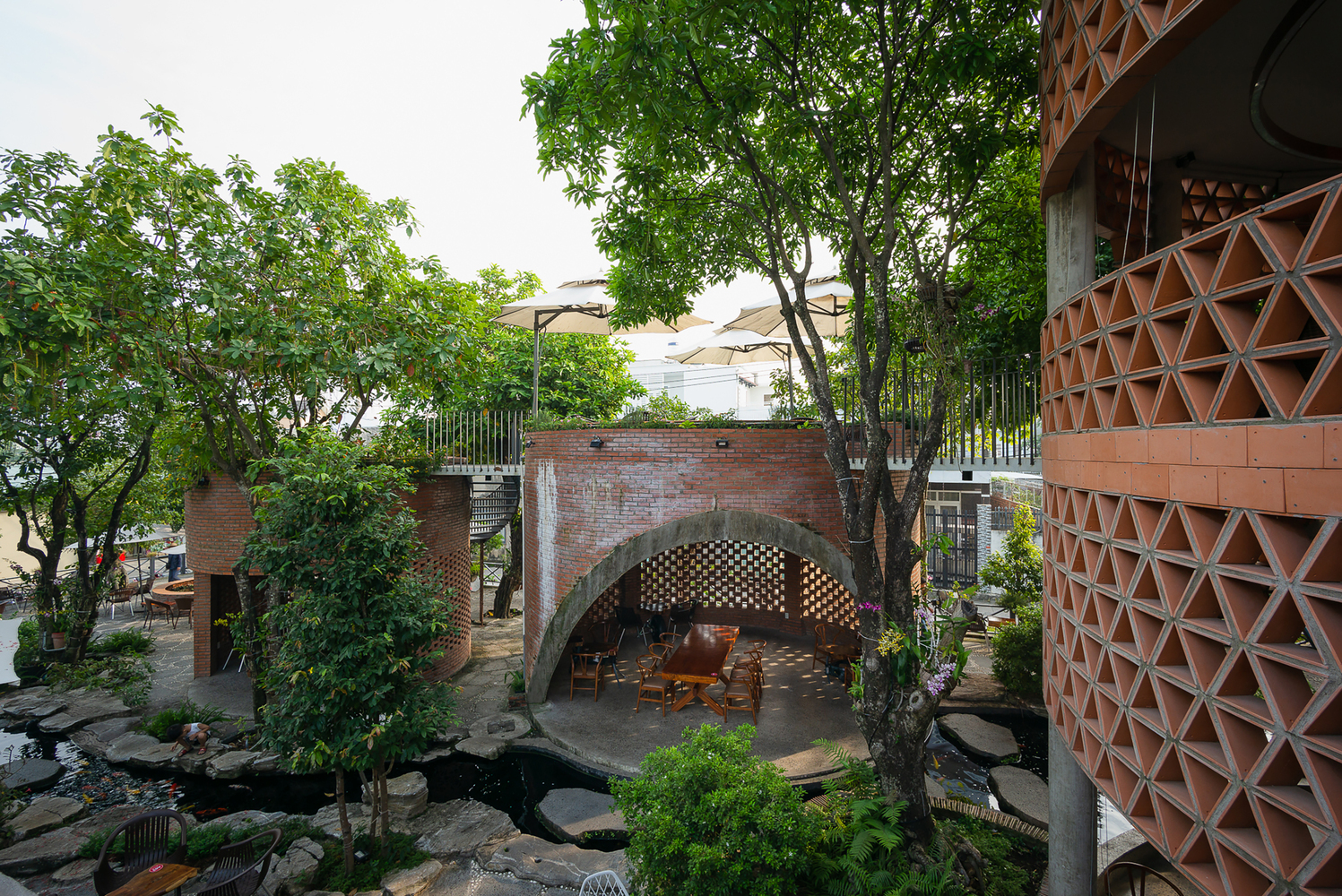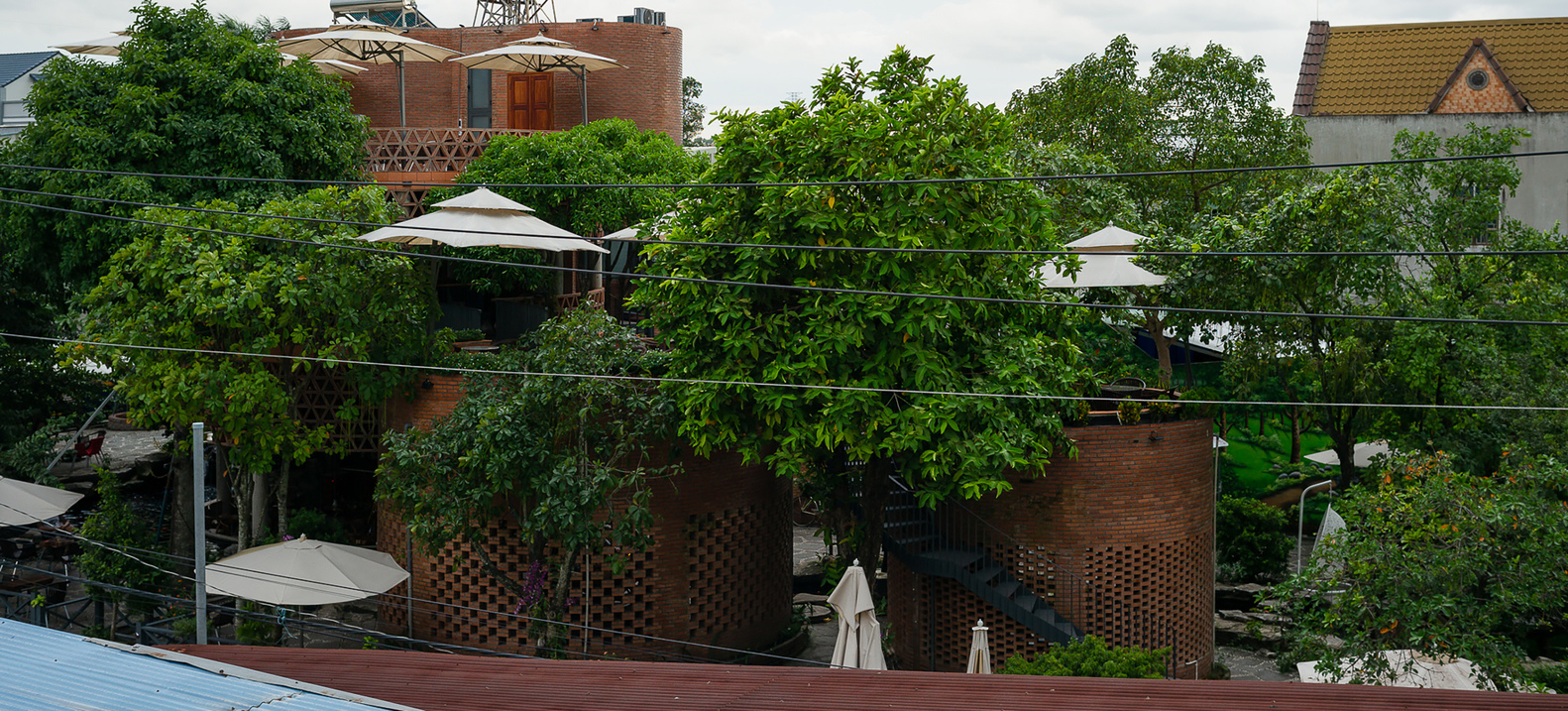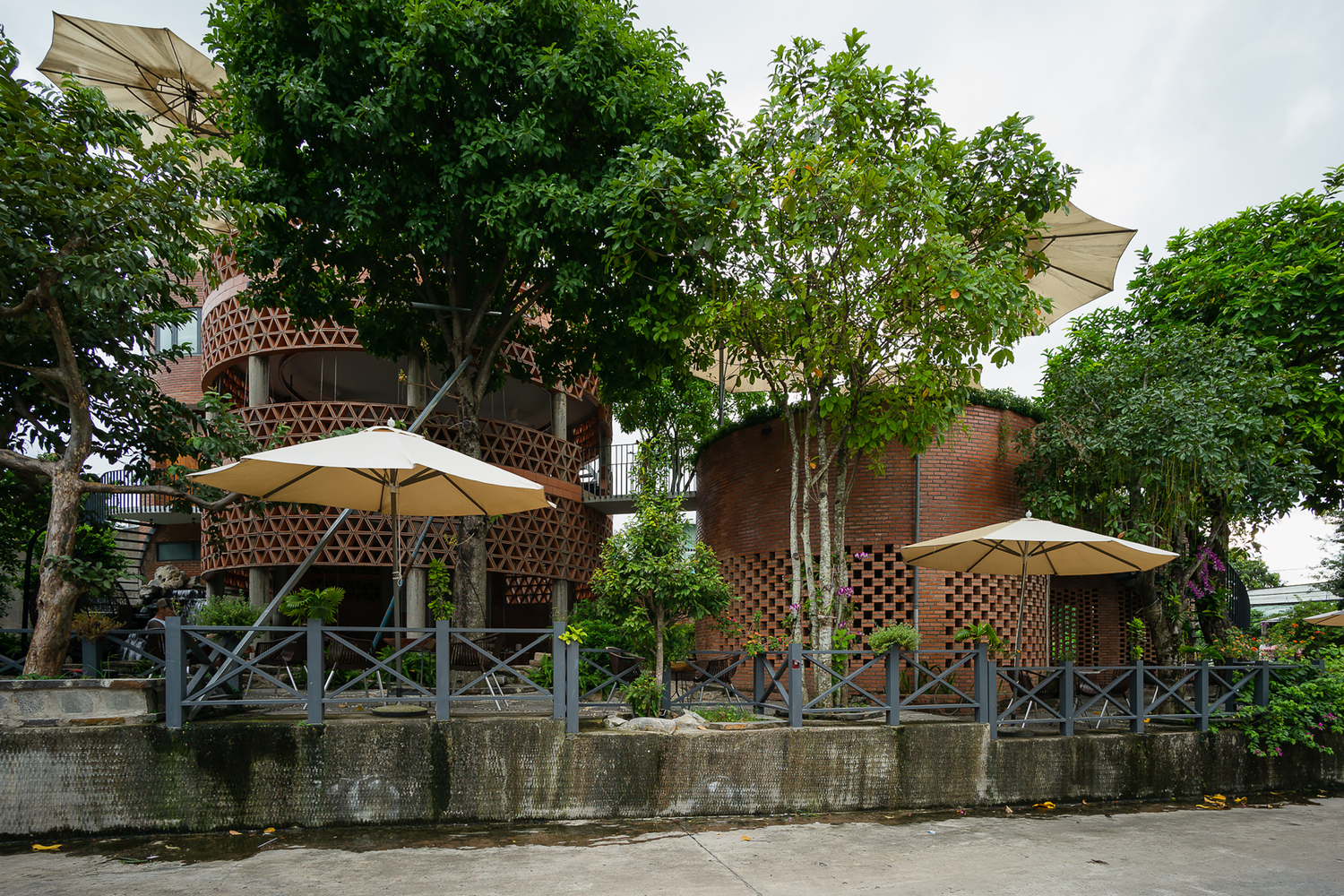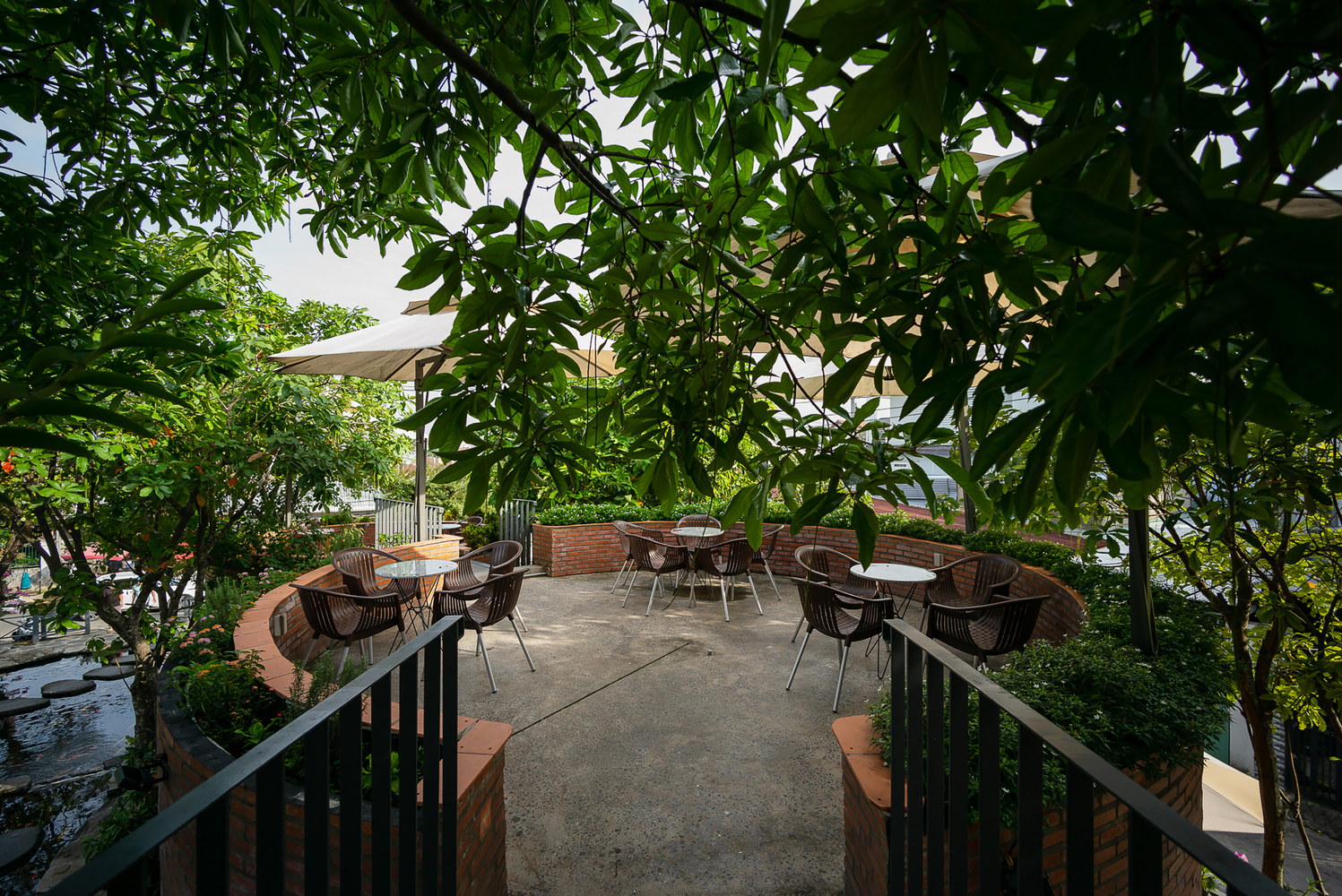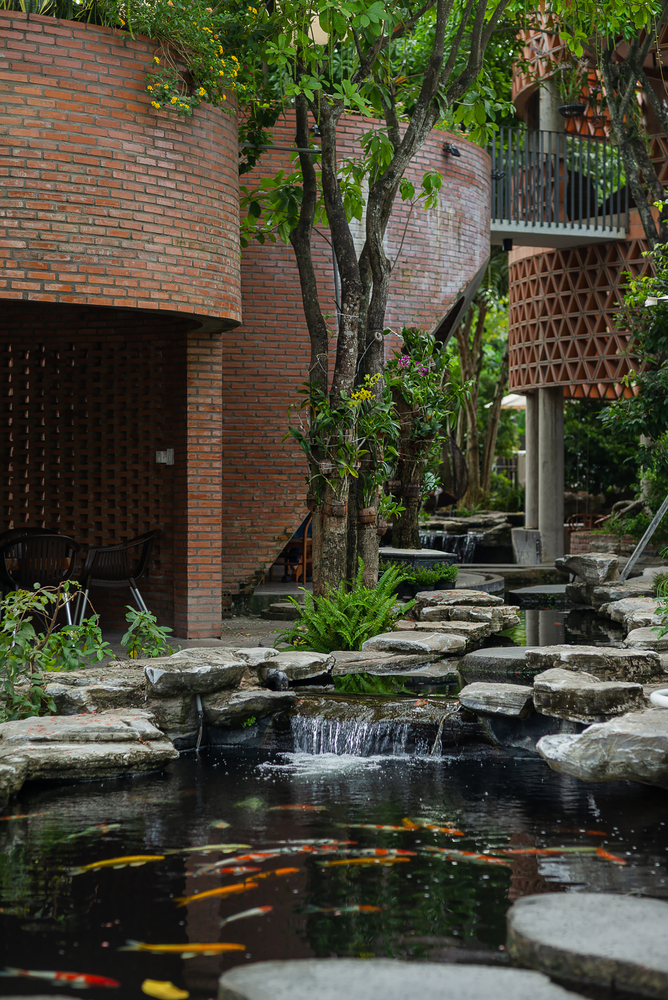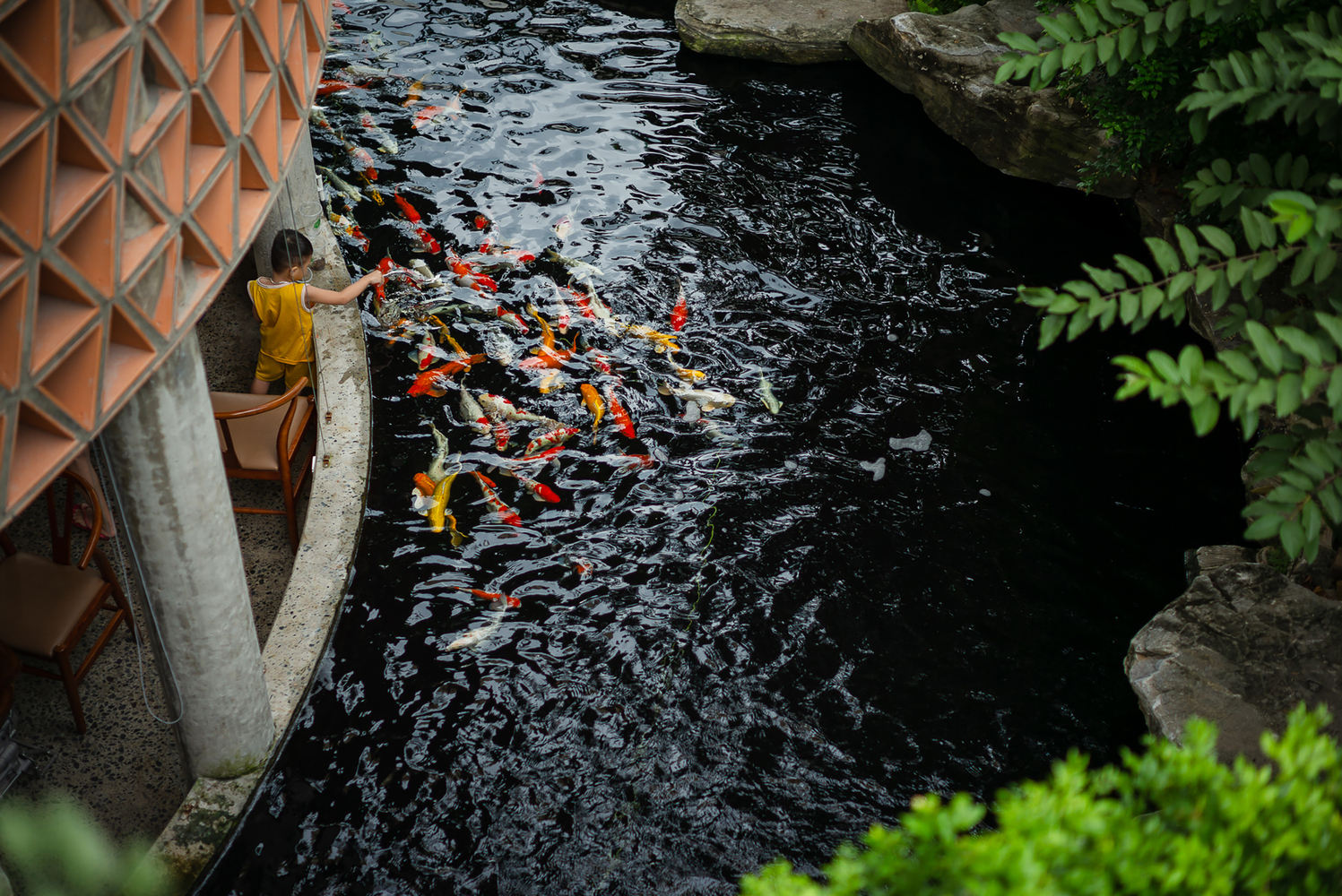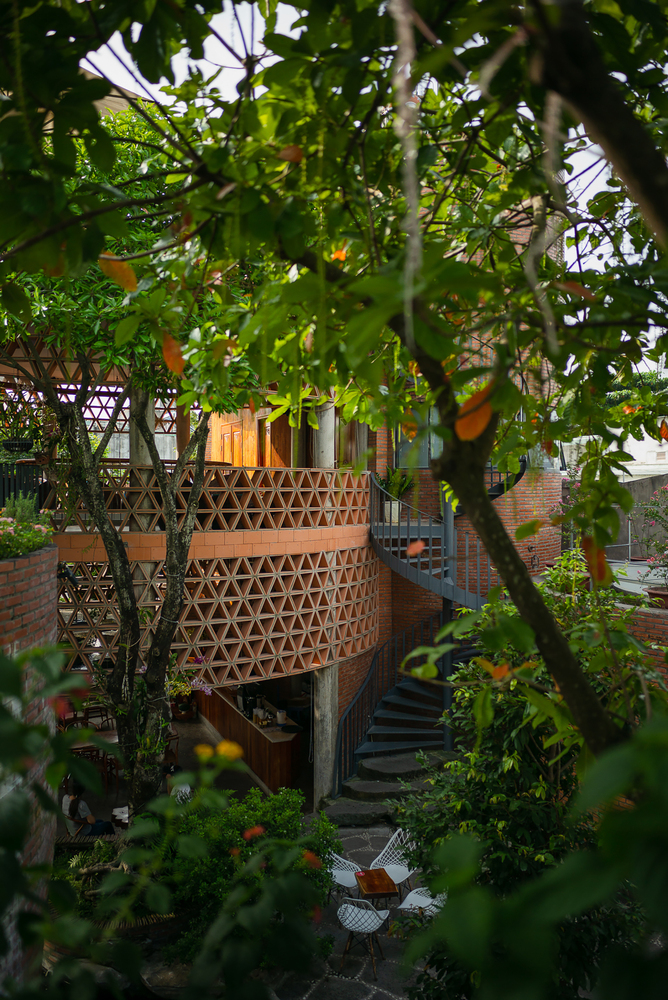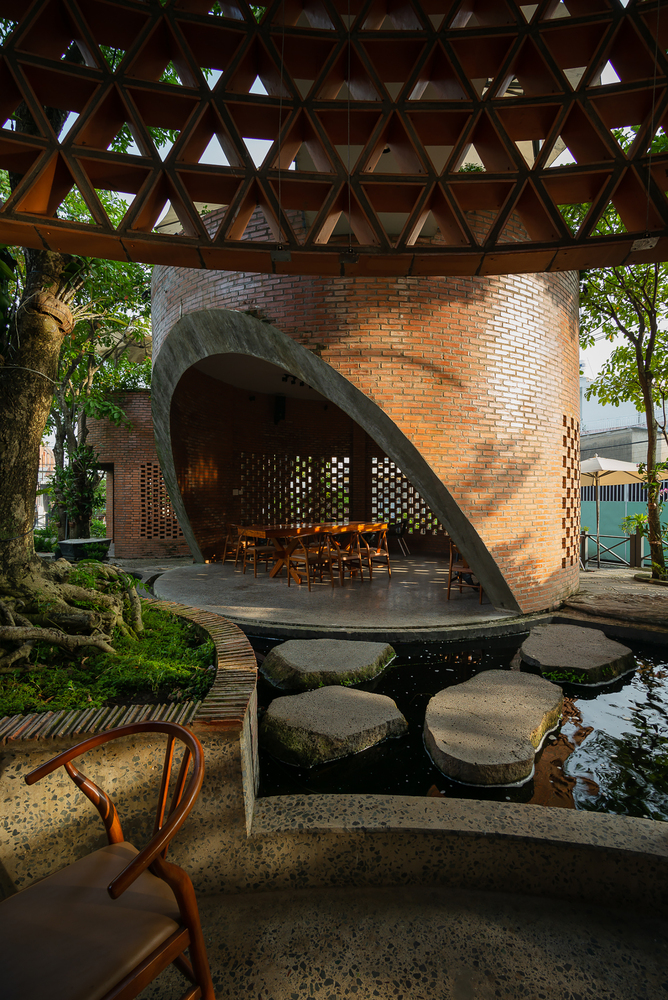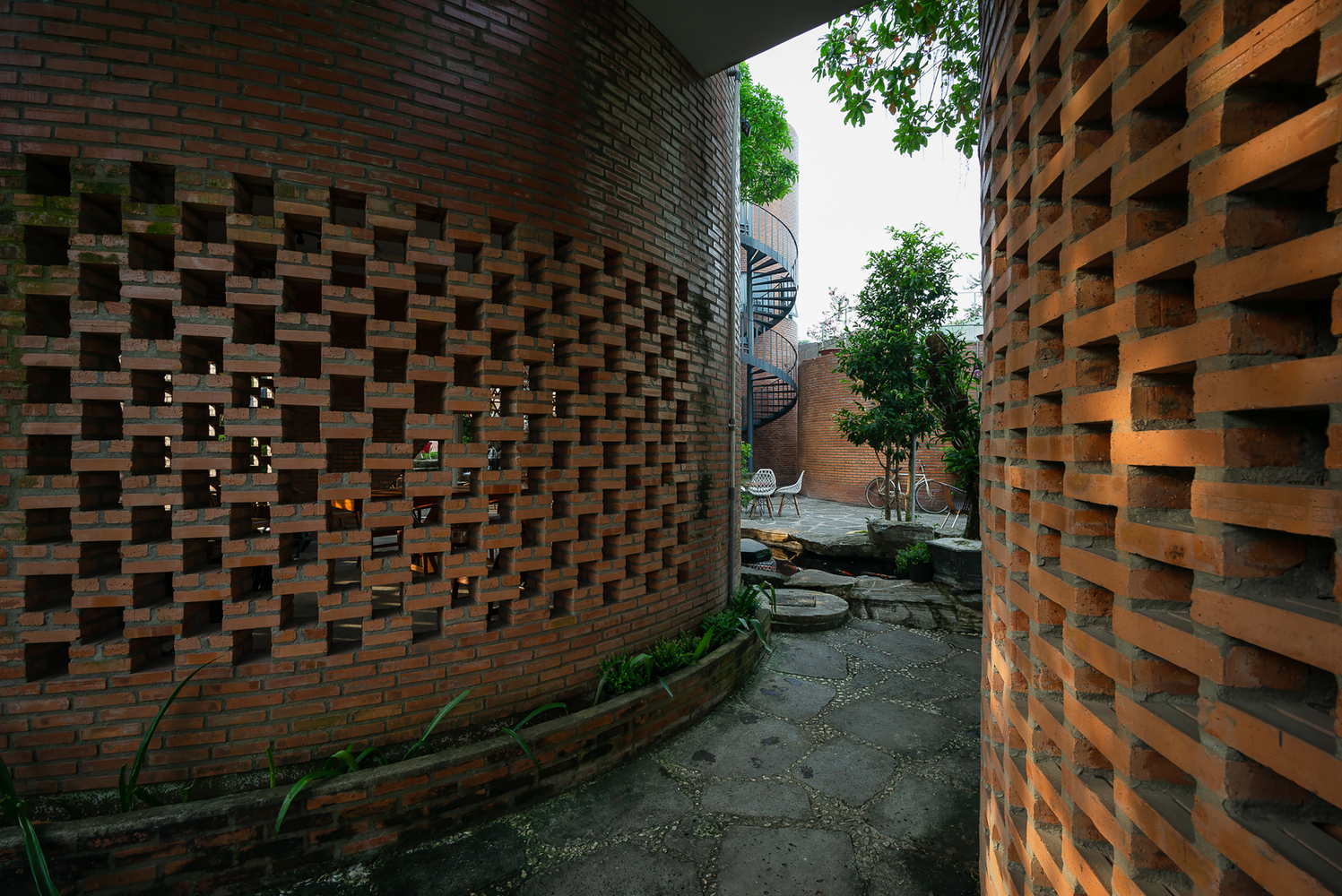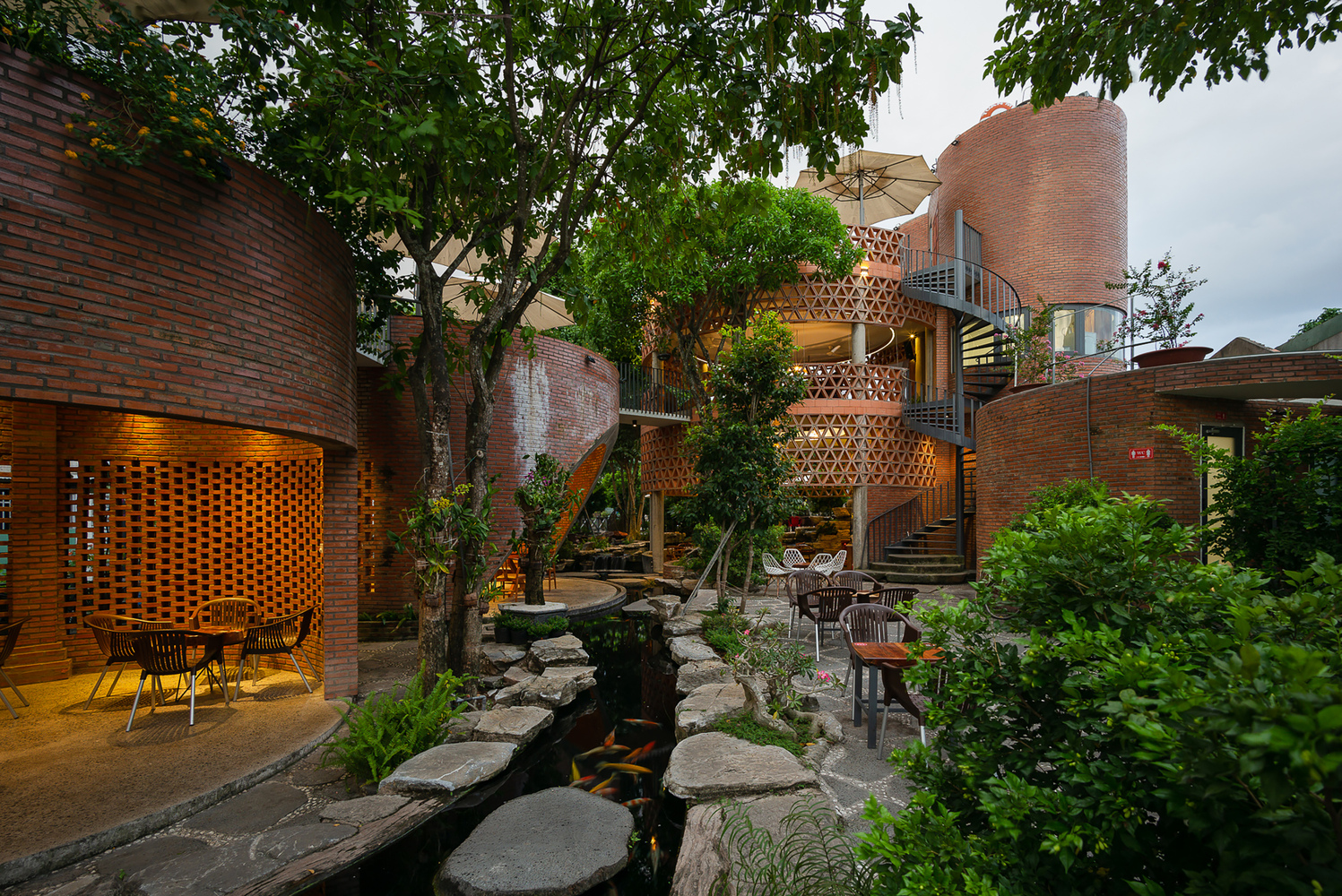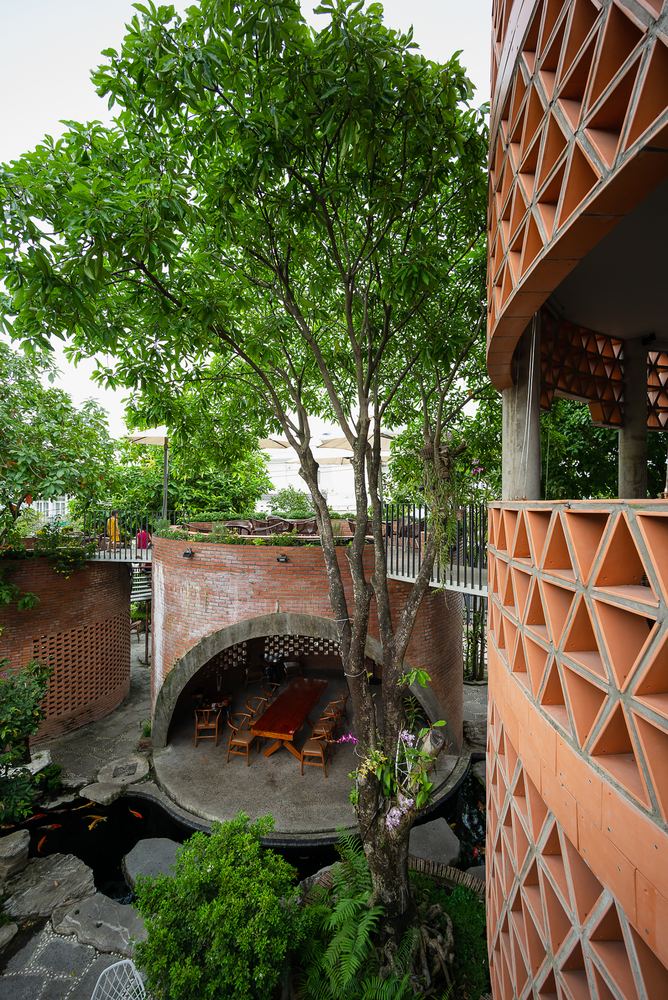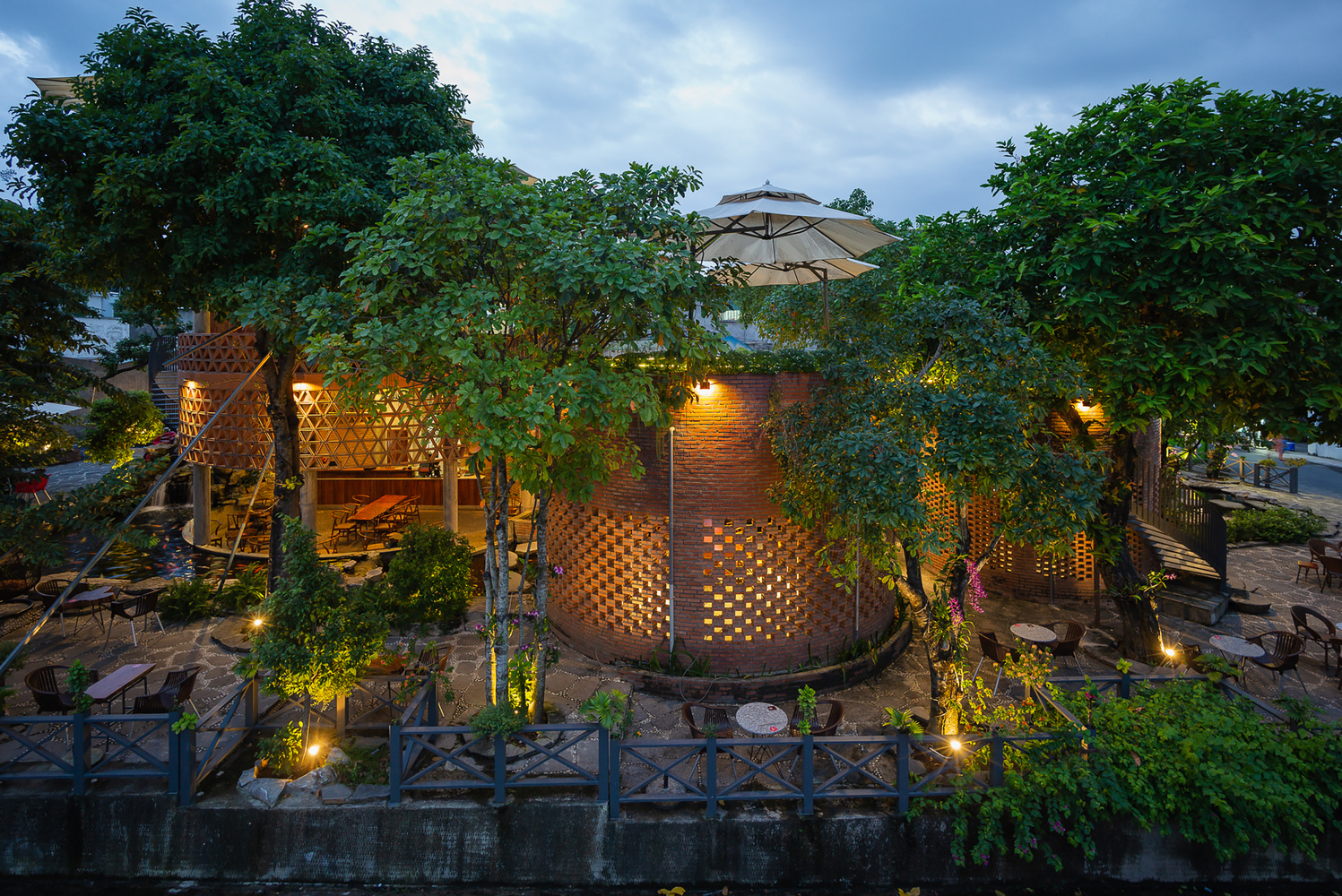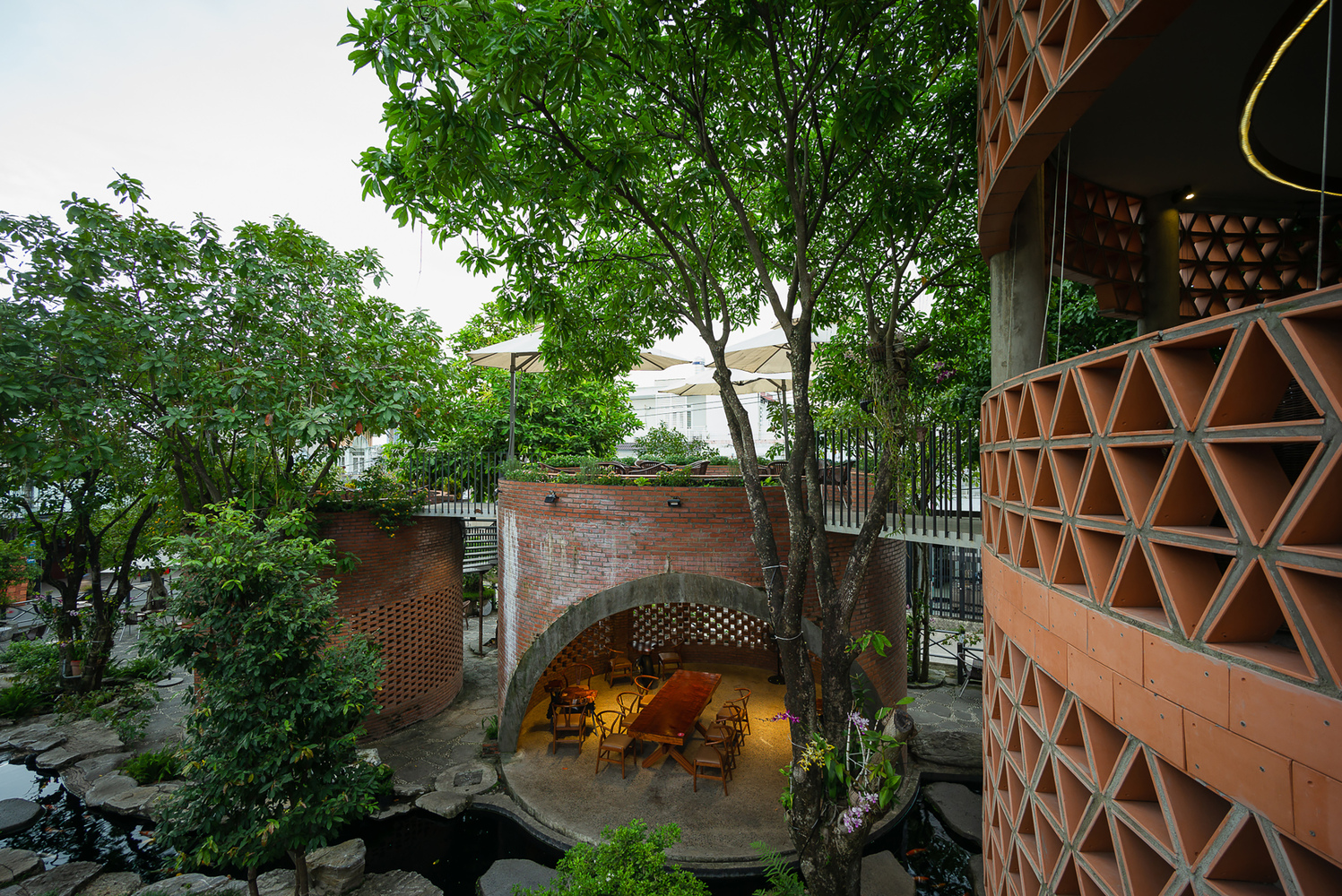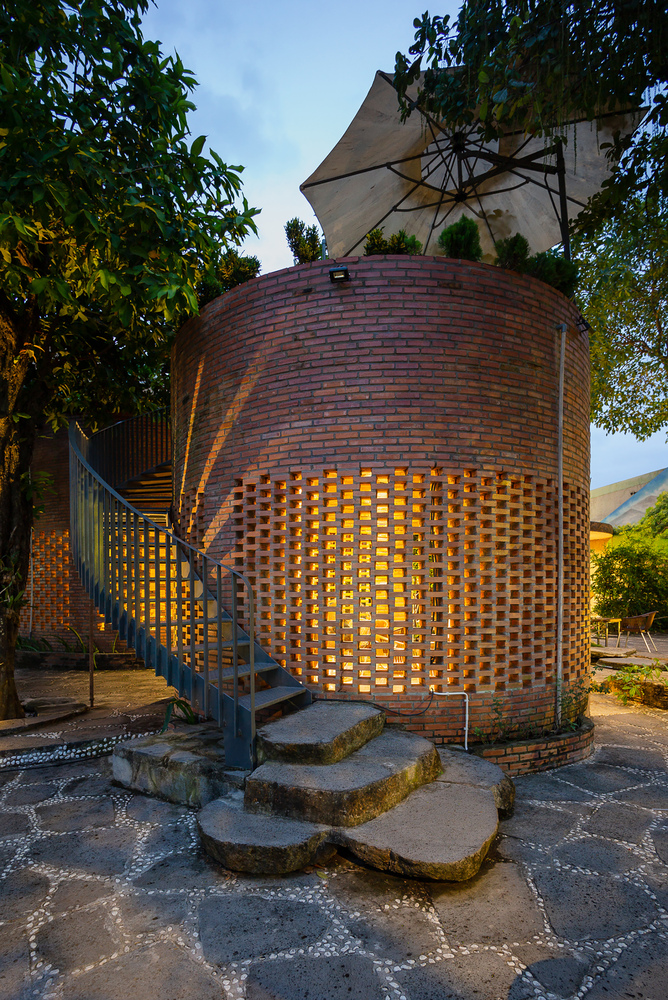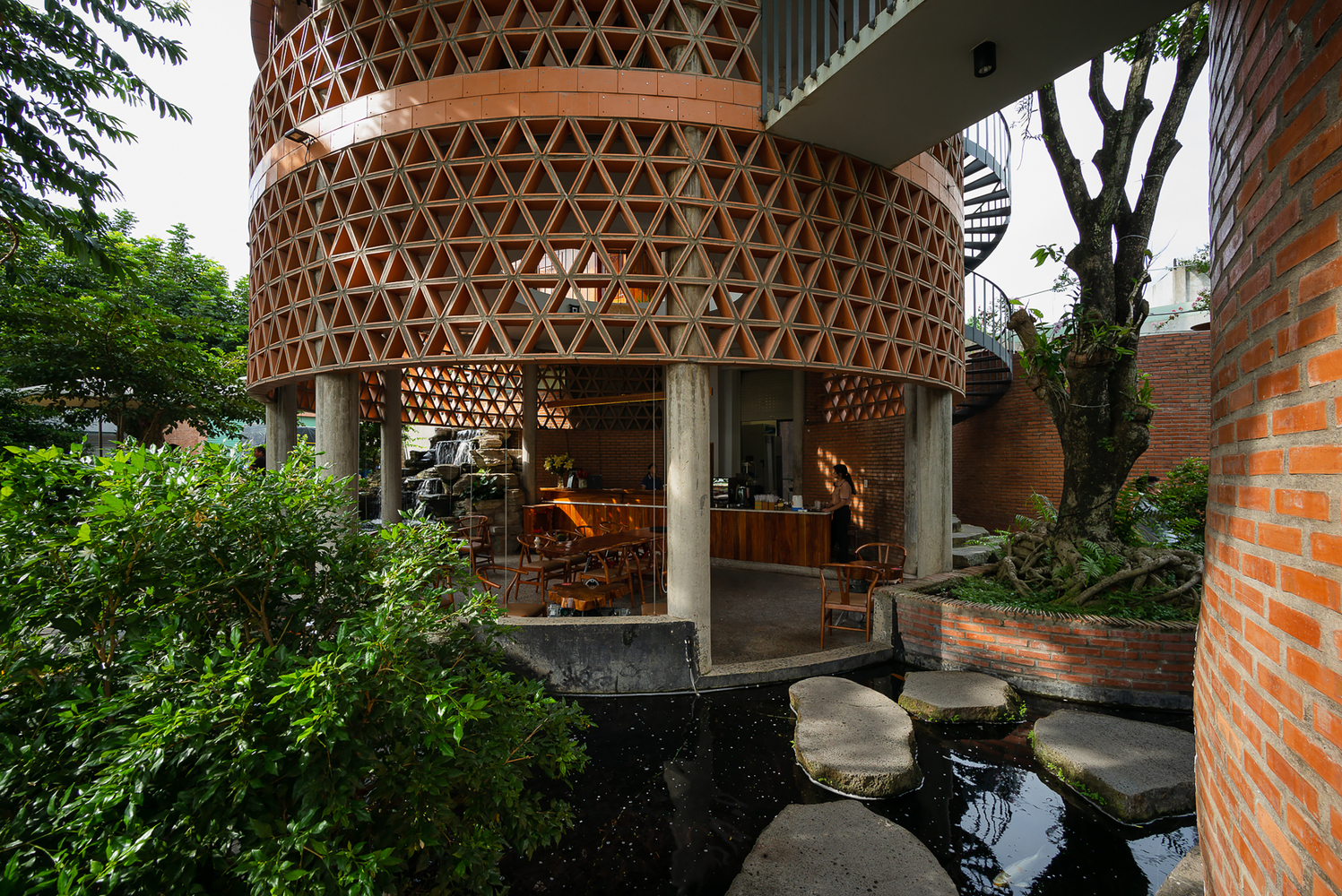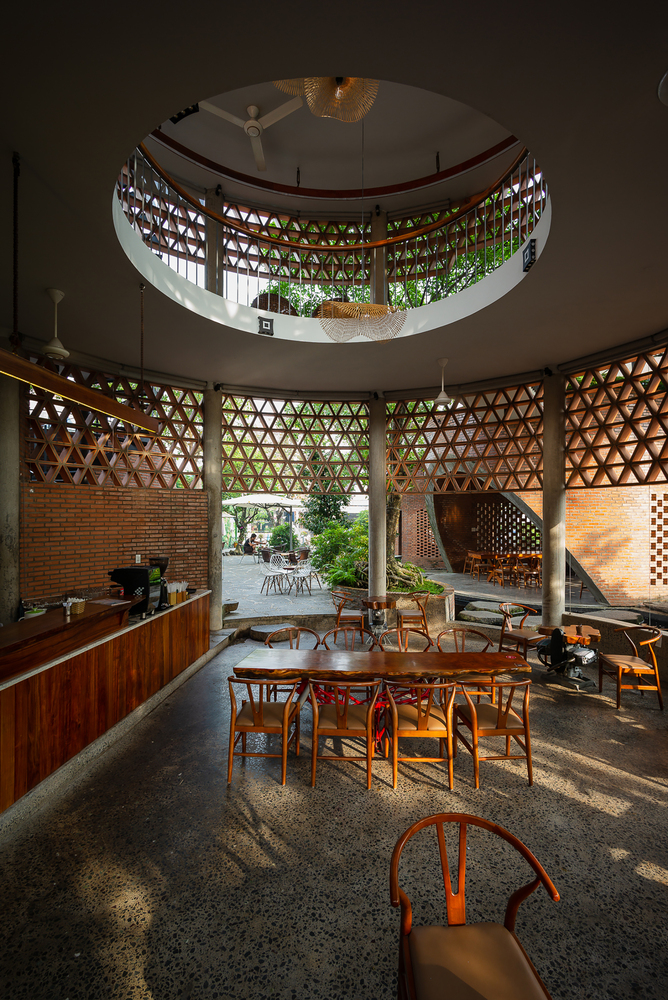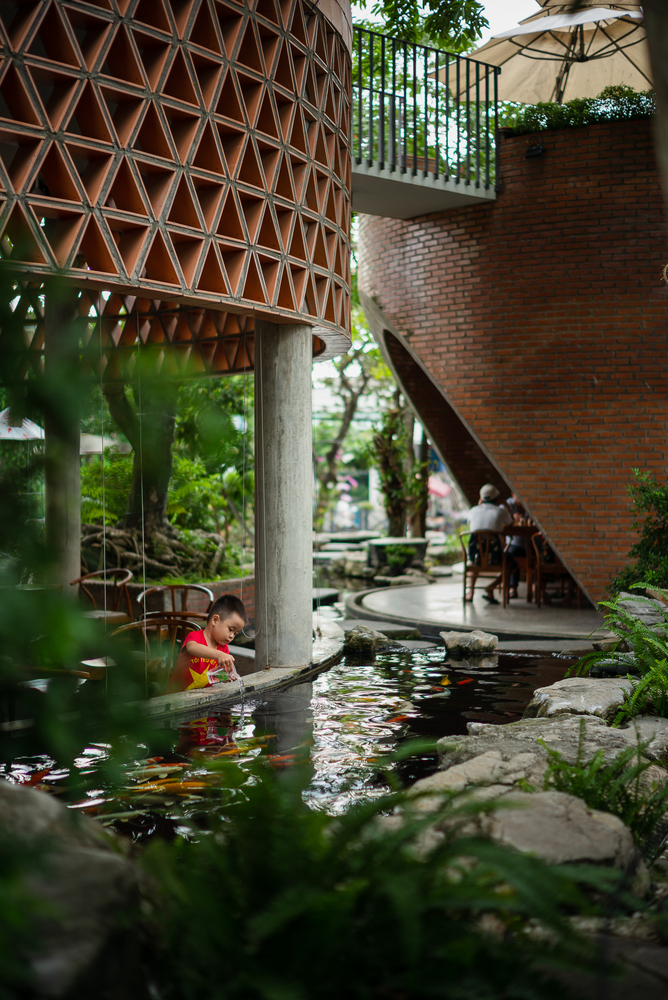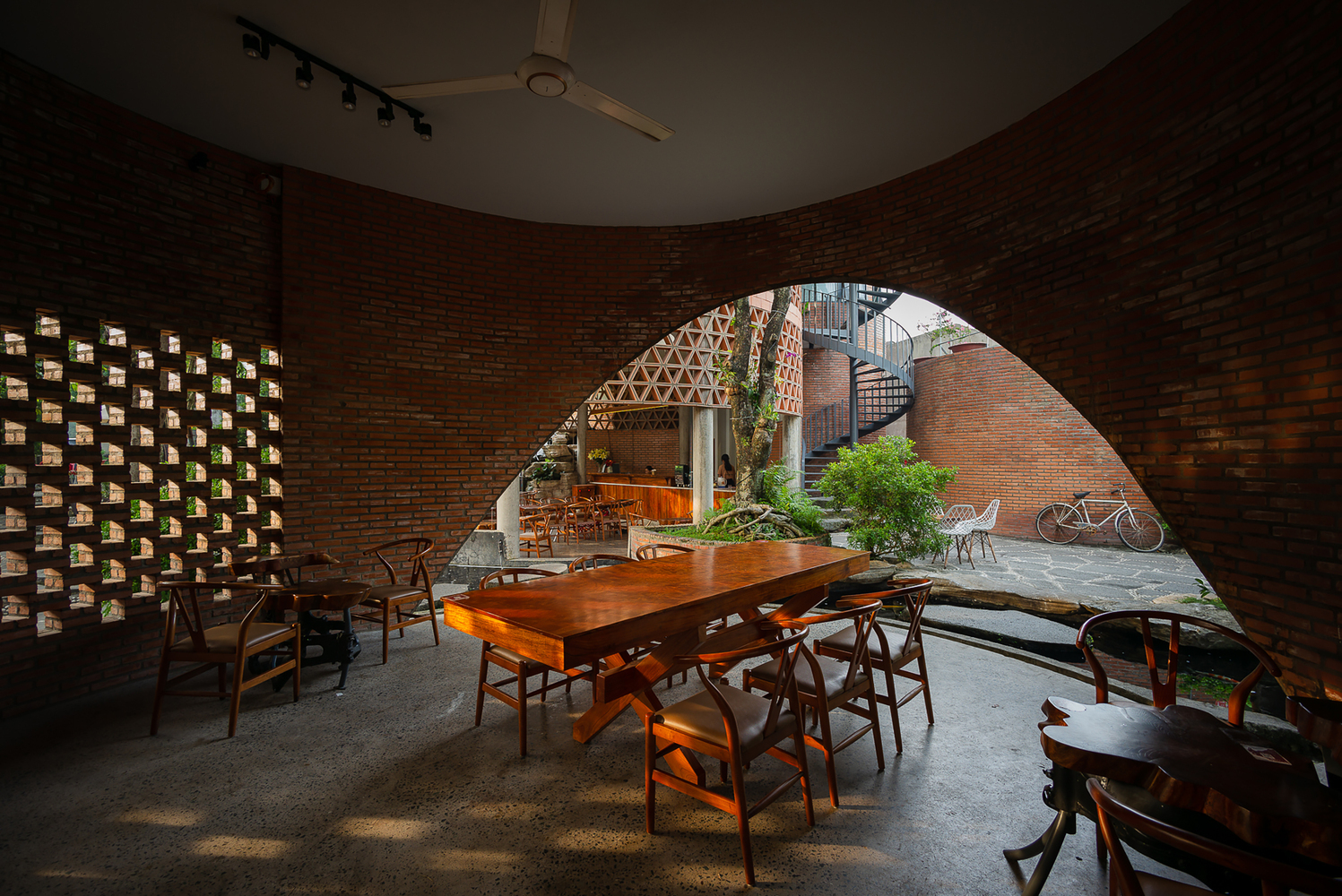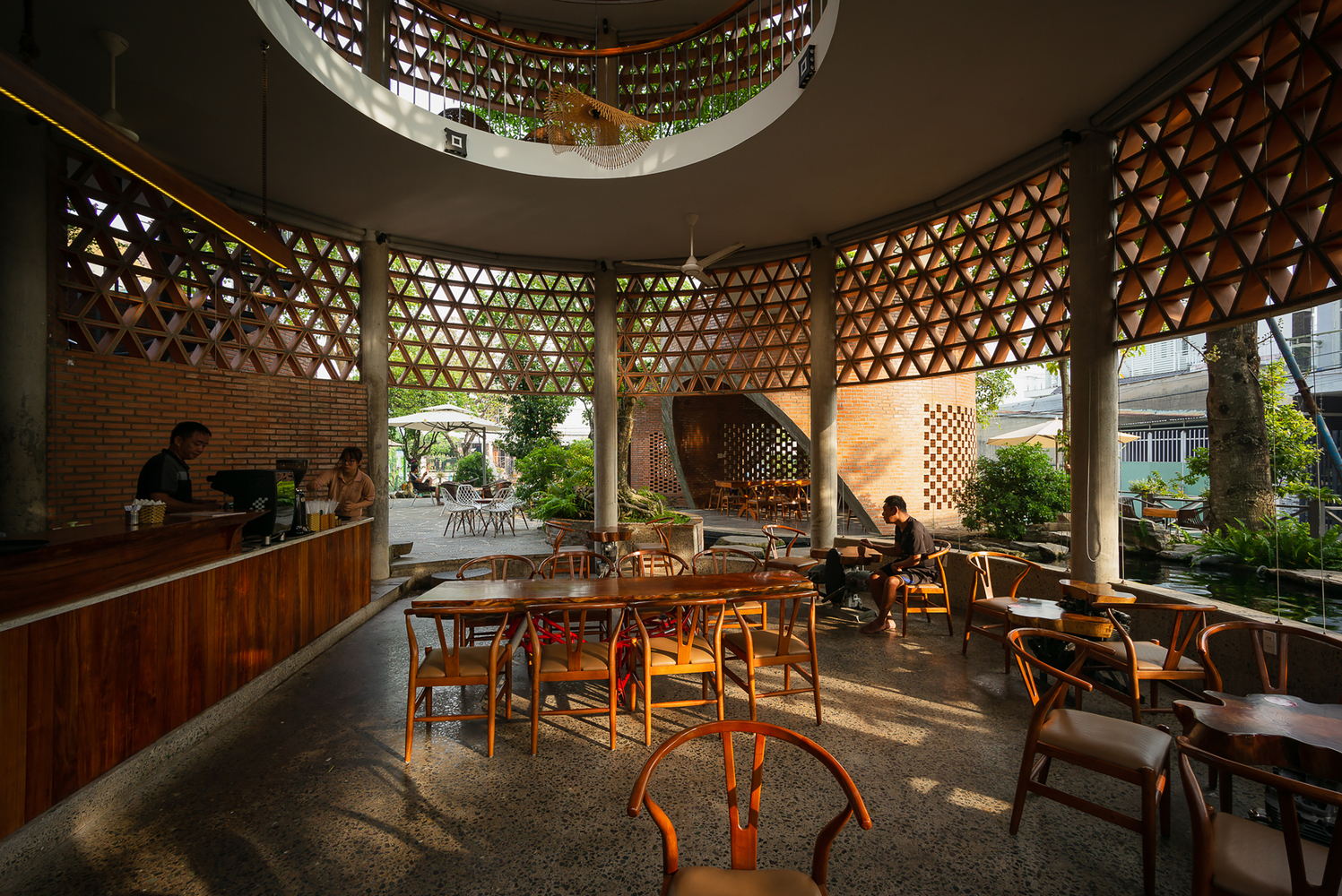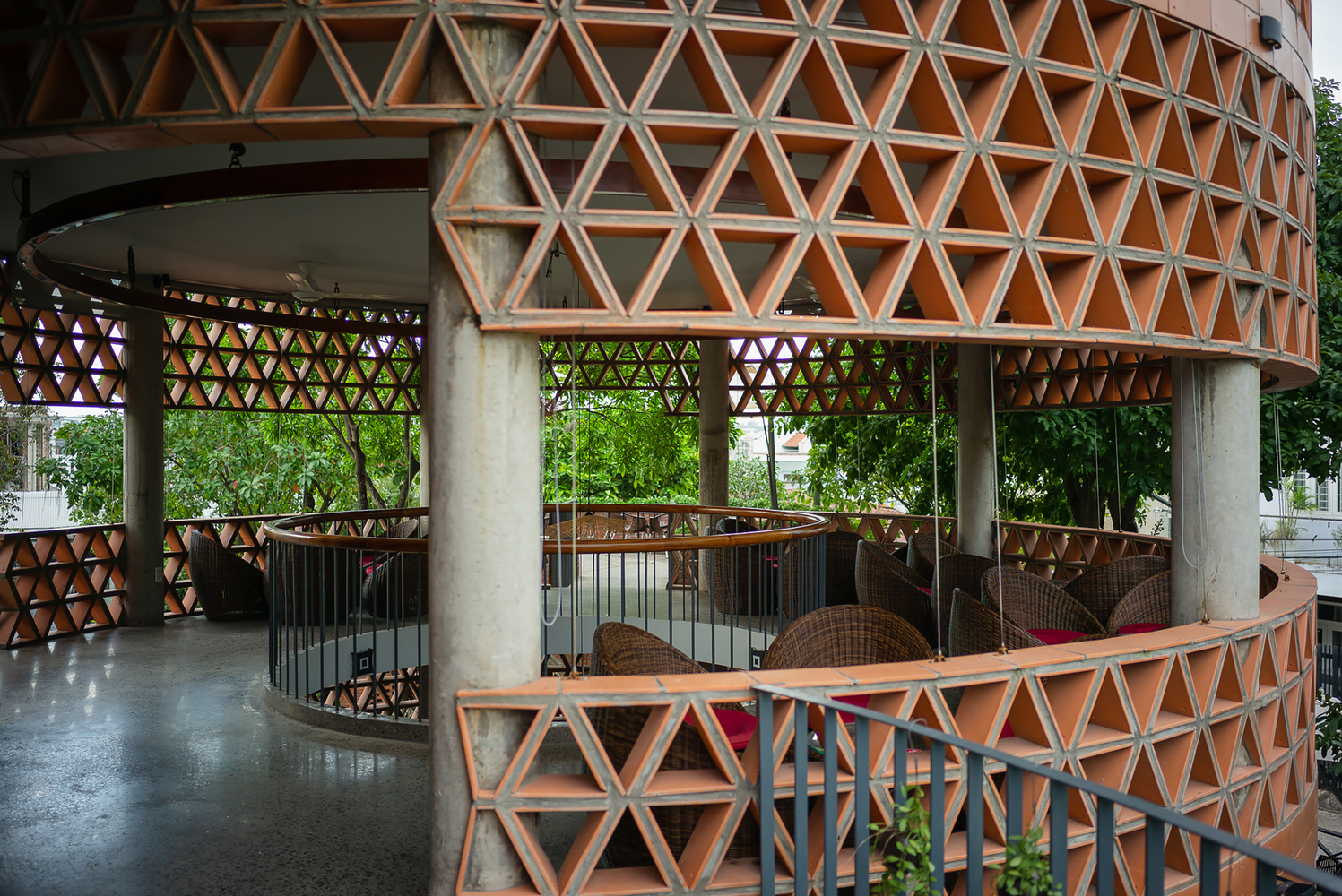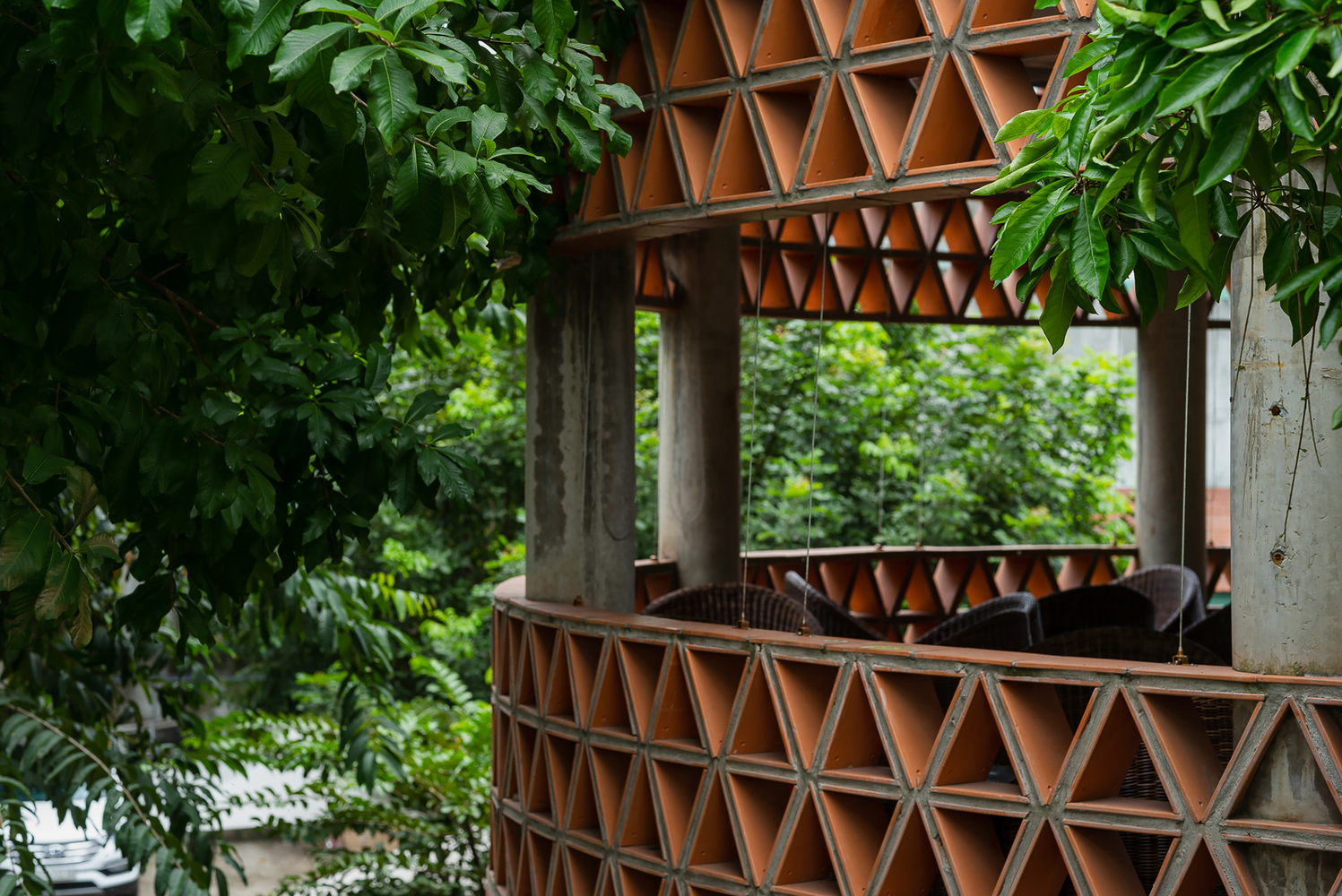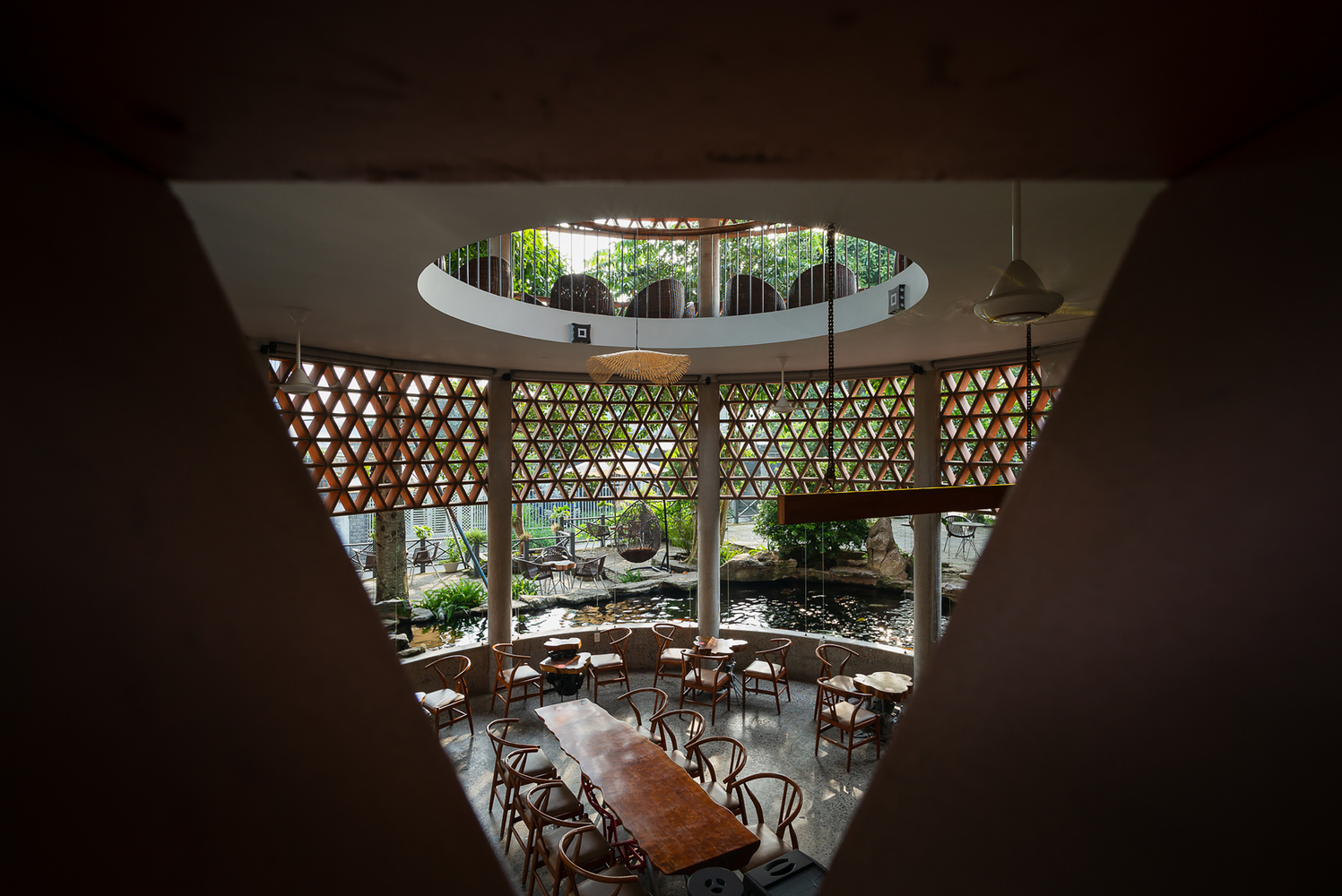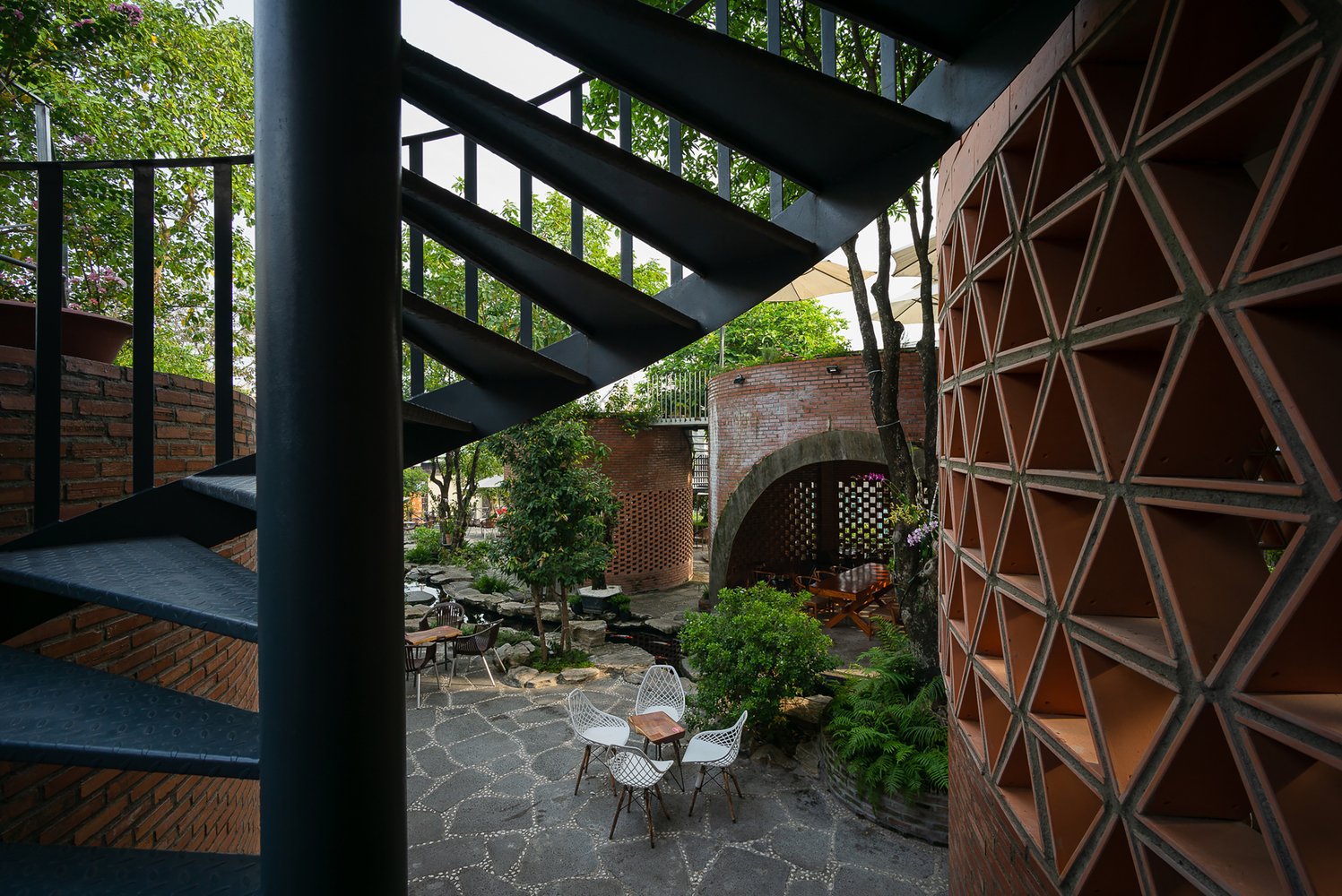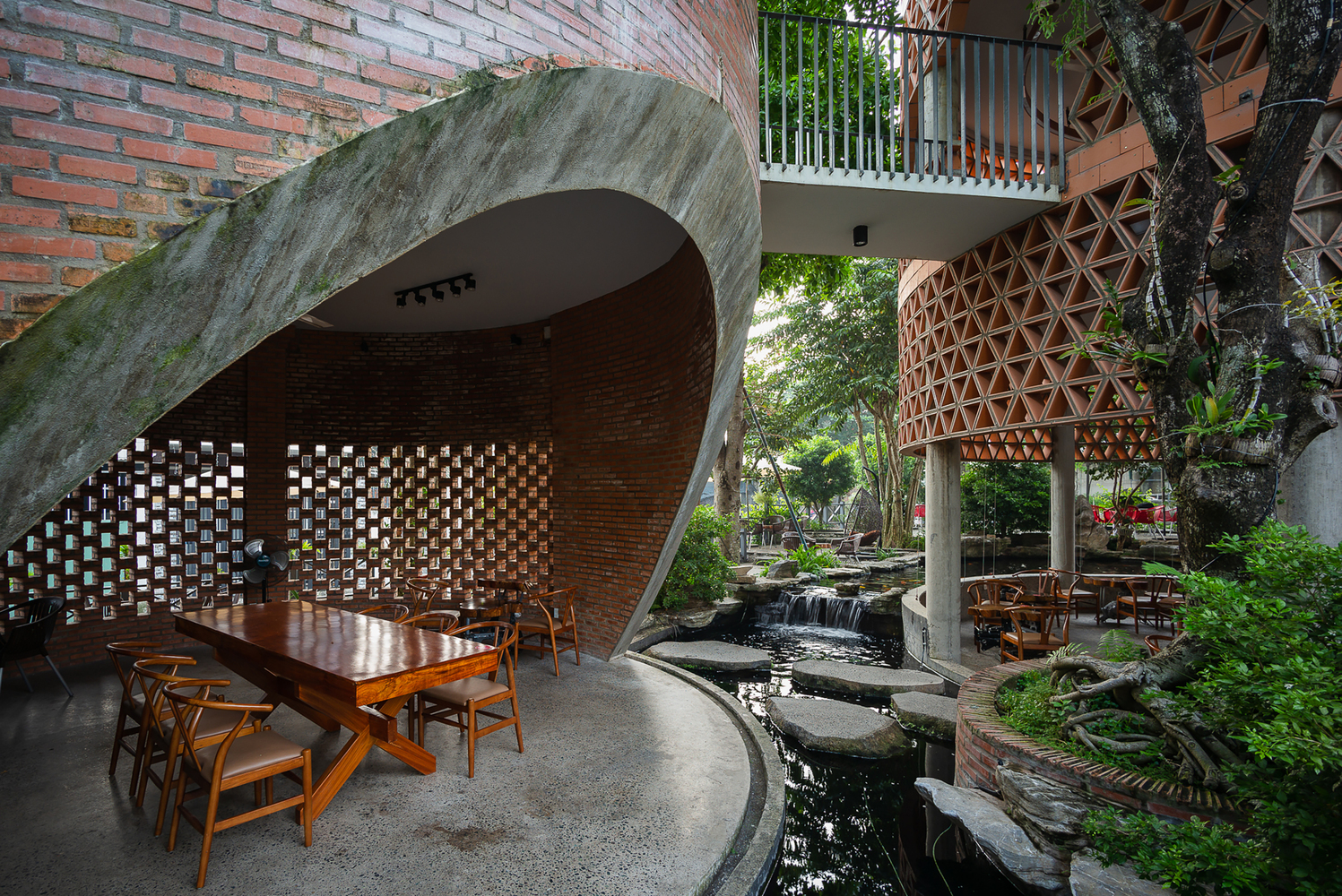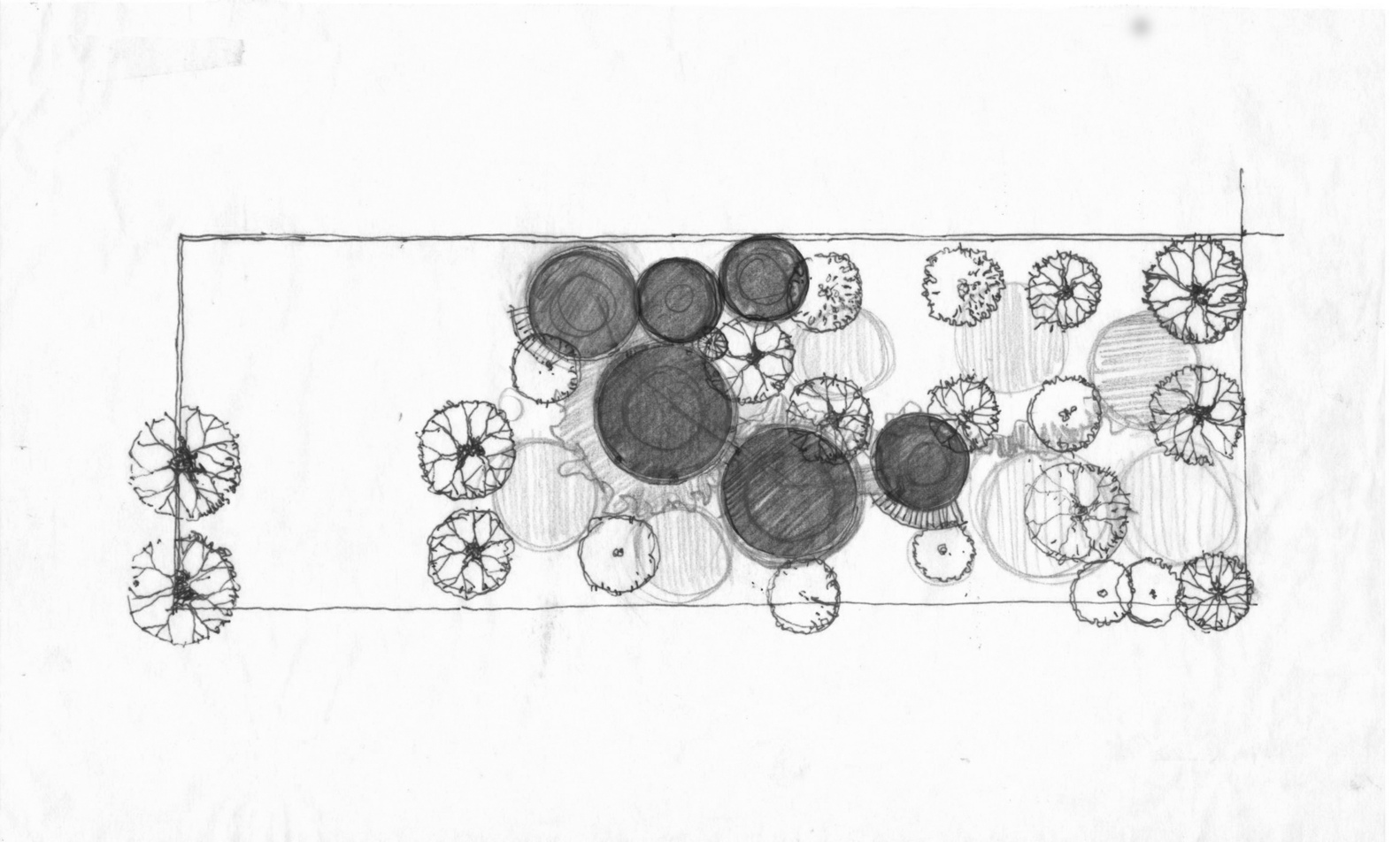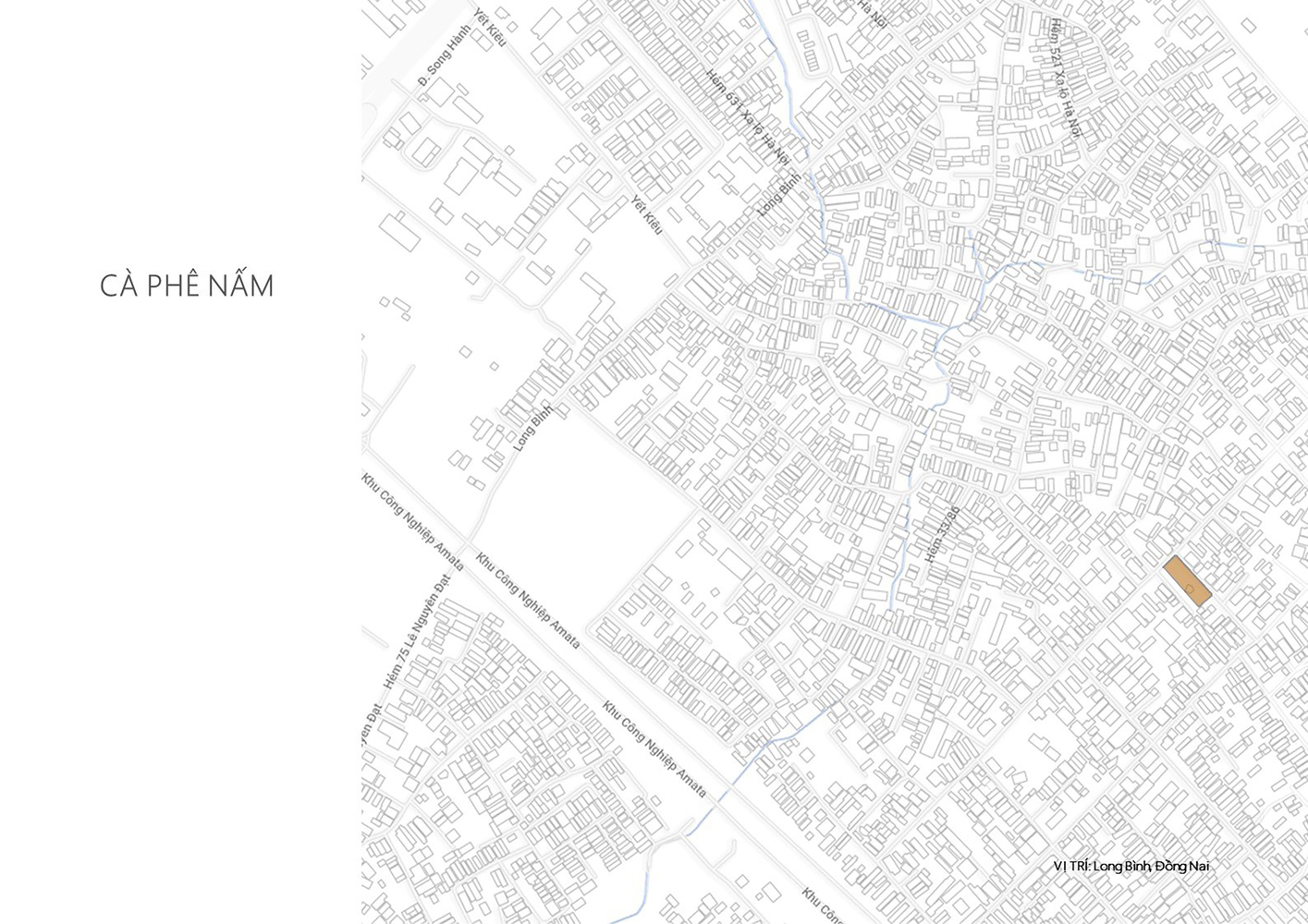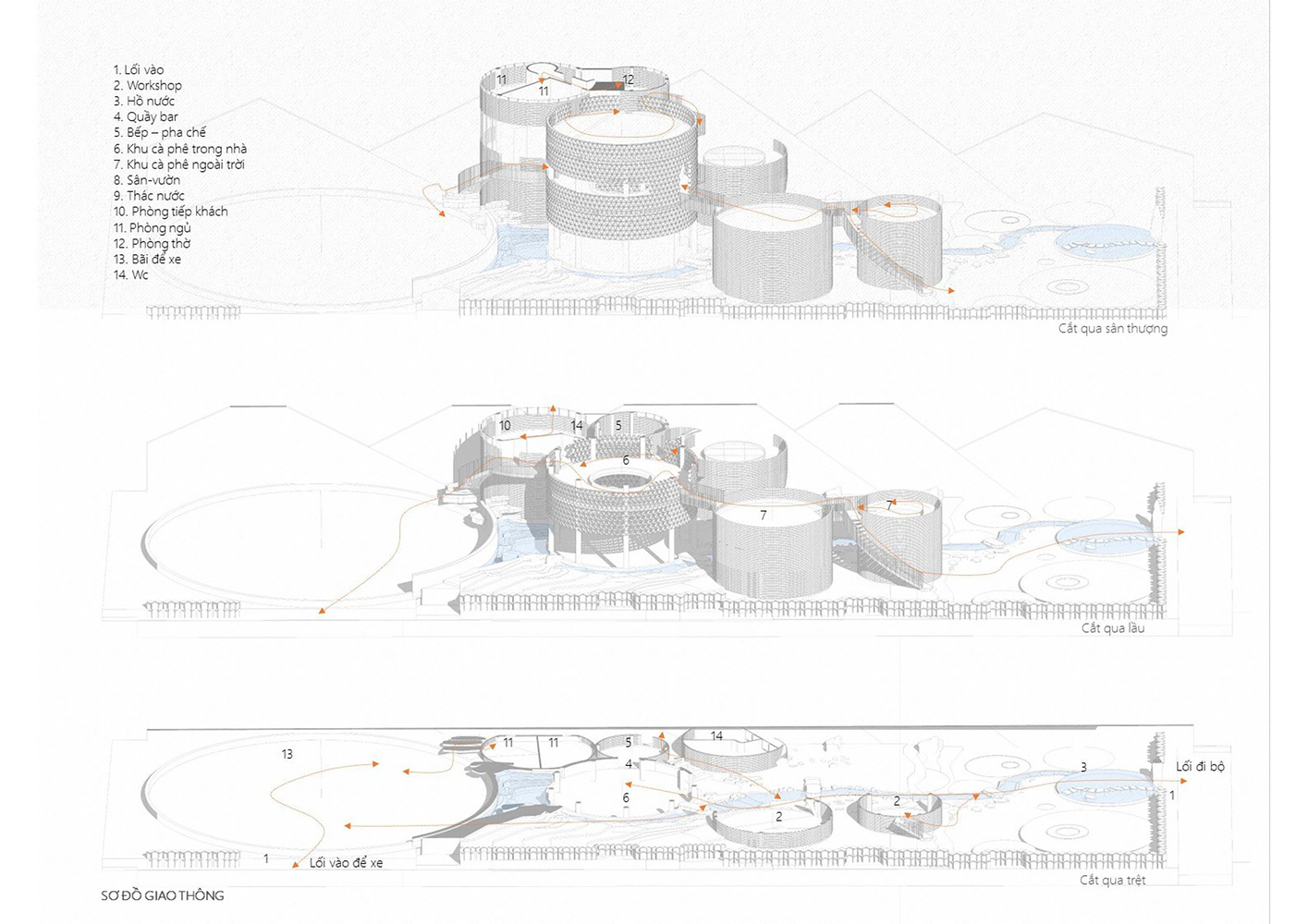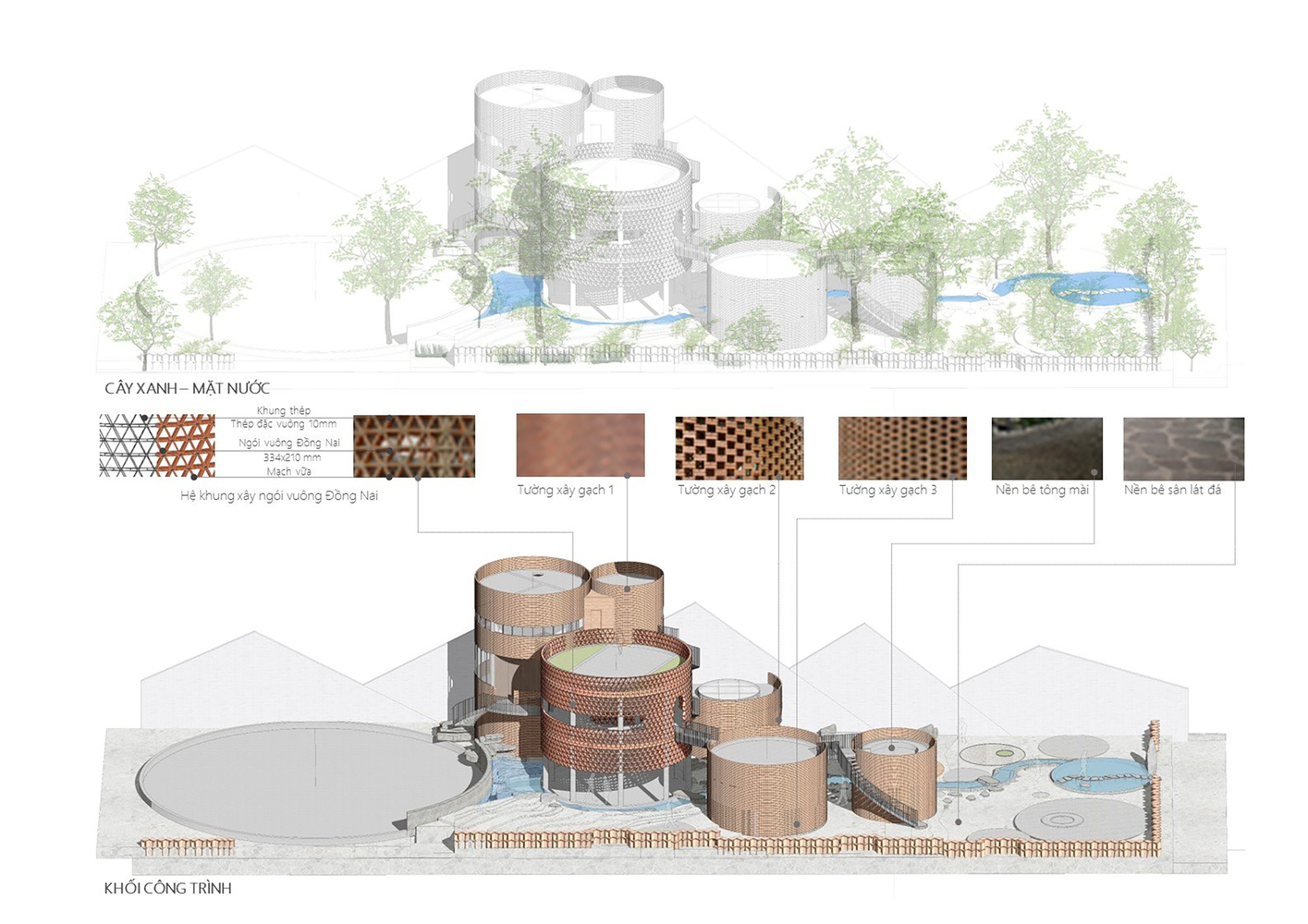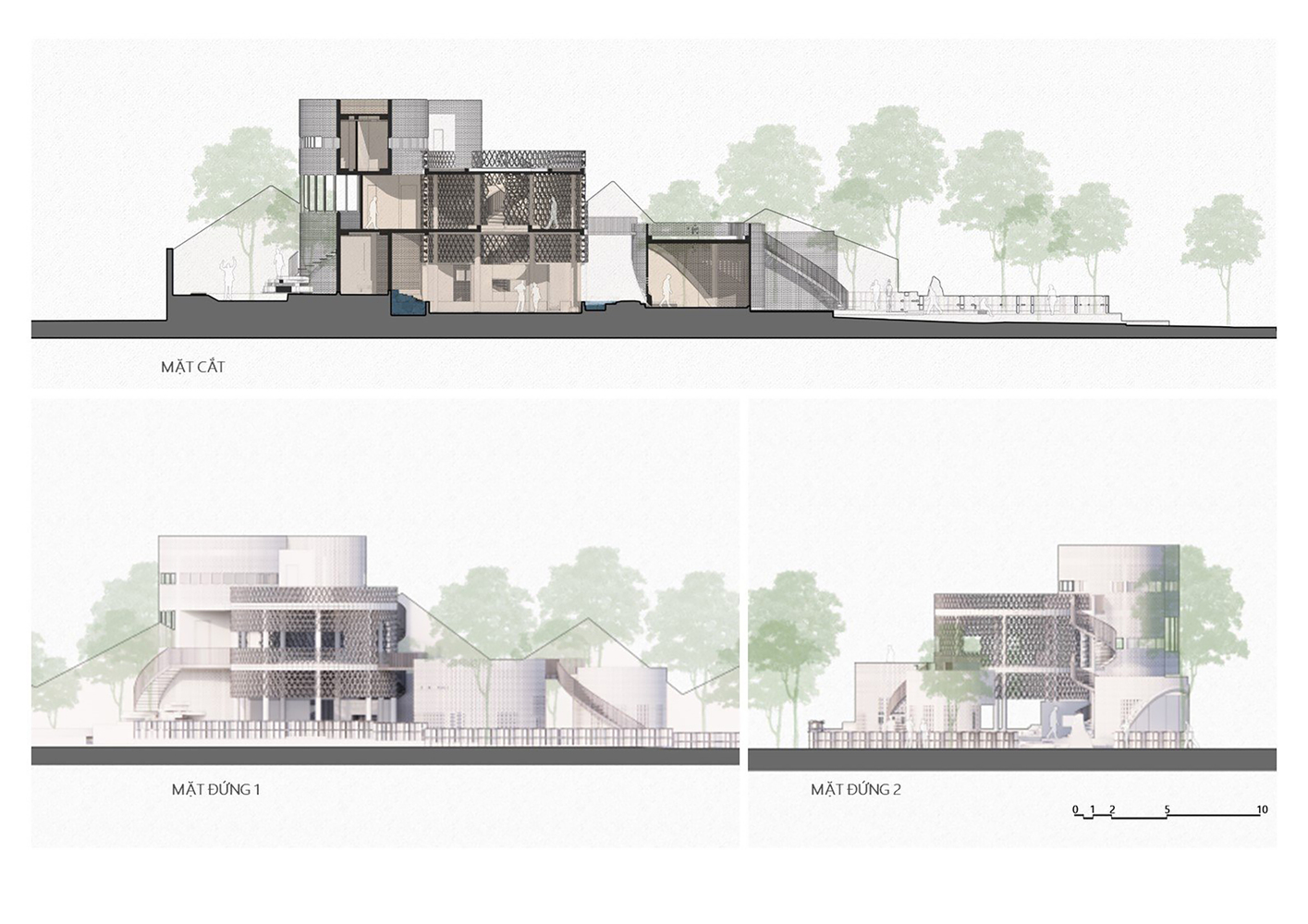 The Nấm ( Mushroom coffee shop) was built on a pre-existing garden. The site is located in a new, charged, and fast-growing residential area near Amata Bien Hoa industrial park.

The first step of the architect team when they took over the project was measuring and checking the location and attributes of each existing plant in the garden. The team tried not to move or affect the large trees in the garden. Therefore, based on the density and locations of the trees, we deployed the cylinder volumes onto the site. Each block holds a function of the cafe: housing, kitchen, toilet, the main building block (which sinks down compare to the stream), and the flexible smalls blocks that can be changed depending on the guests' requirements (meeting, selling m Co working, workshop…). The volumes may appear more and possibly in different materials if the owner is in need of expansion, just as the diverse, ever-growing population of mushrooms.

The architects suggested various methods of accessibility for the visitors: The first is to create a pond and stream connecting all the blocks that were available to guide the path. The second is to connect all the structures by linking some of the locations and using multiple forms of stairs to create a continuous and unexpected experience. The third is to make an experience of contrasting the volumes' scale. The amount of natural sunlight or night light is filtered through the gaps of the bricks or the openings created with the various tiles' patterns.

The roof part over the cylinder volumes can be used like a 2nd floor, where people can have a closer physical relationship with the ever spreading canopy. The material chosen is the locally available red bricks, stream rocks, and paving stones, most of which were accumulated by the investor even before the construction. Except for the kitchen, storage, and family living spaces, the others are completely open without air conditioning systems.
from archdaily