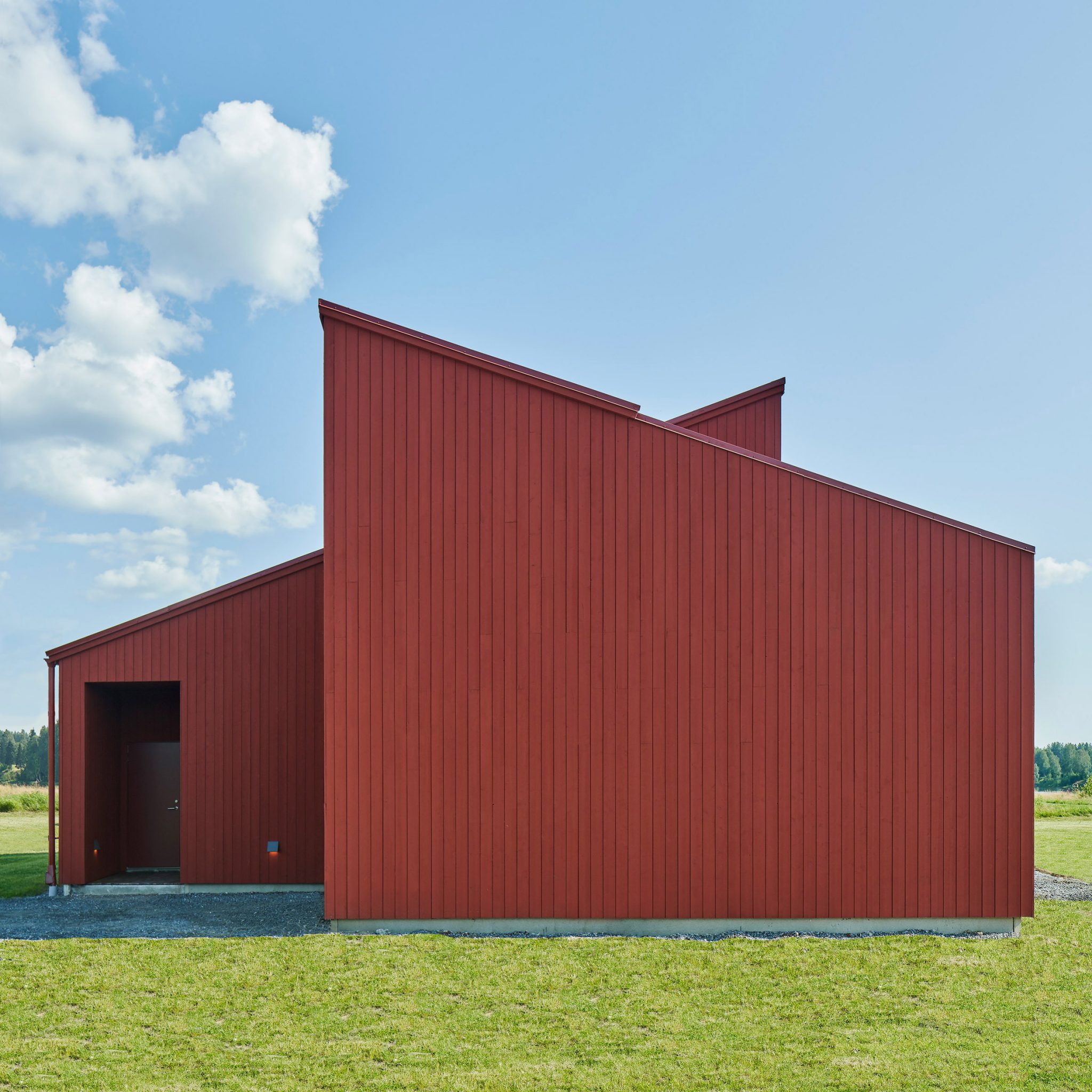 Claesson Koivisto Rune creates red-painted house in northern Sweden
스웨덴 보덴시에 위치한 시몬손 하우스는 스웨덴 건축가, 클레손 코이비스토 룬에 의해 설계되었으며, 지역에서 생산되는 소나무 위에 레드컬러로 완성되었다. 북극권에 가까이에 위치하여, 해당지역의 엄격한 계획 규정에 따라 설계되었다. 이 규정에 따라 시몬슨 하우스는 최대높이와 바닥면적이 정해져 있었고, 인근에 위치한 다른 건물들과 조화를 이루기 위해서 레드컬러의 지붕을 사용했다.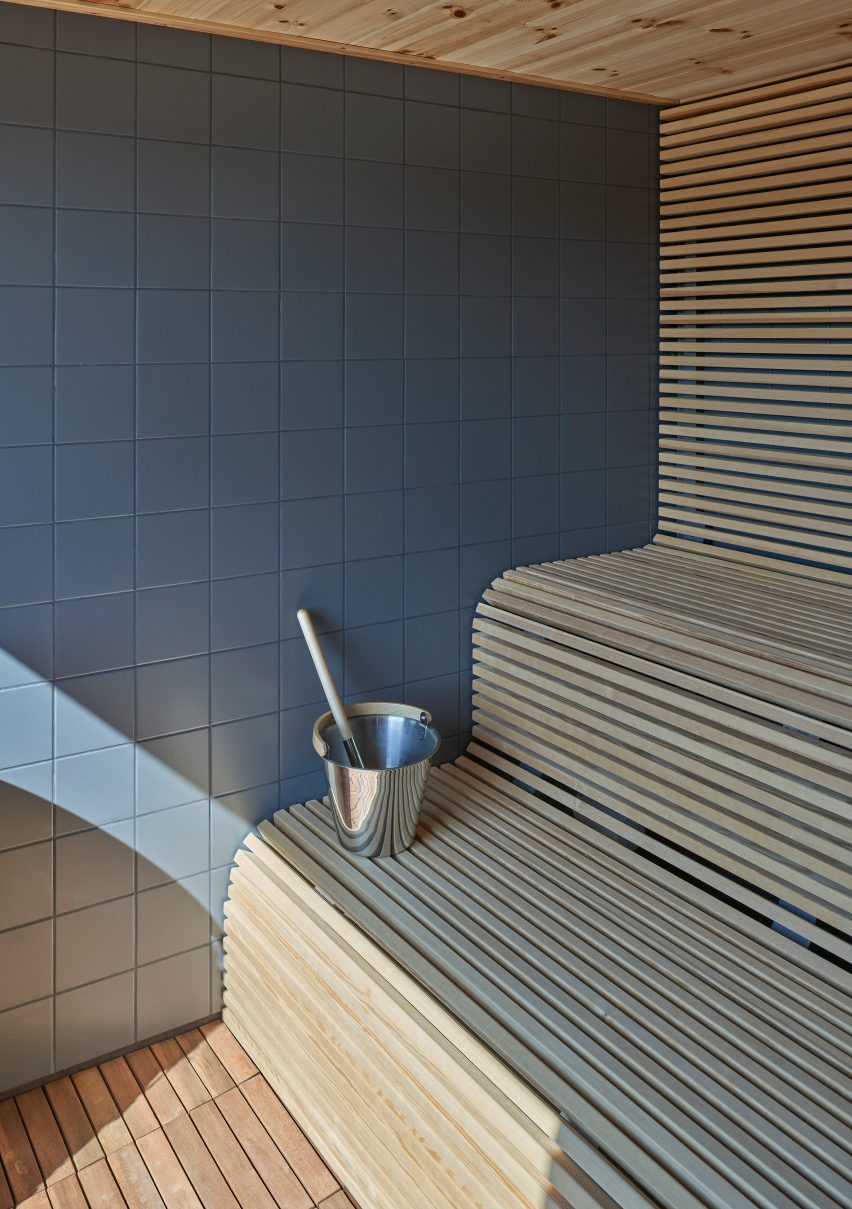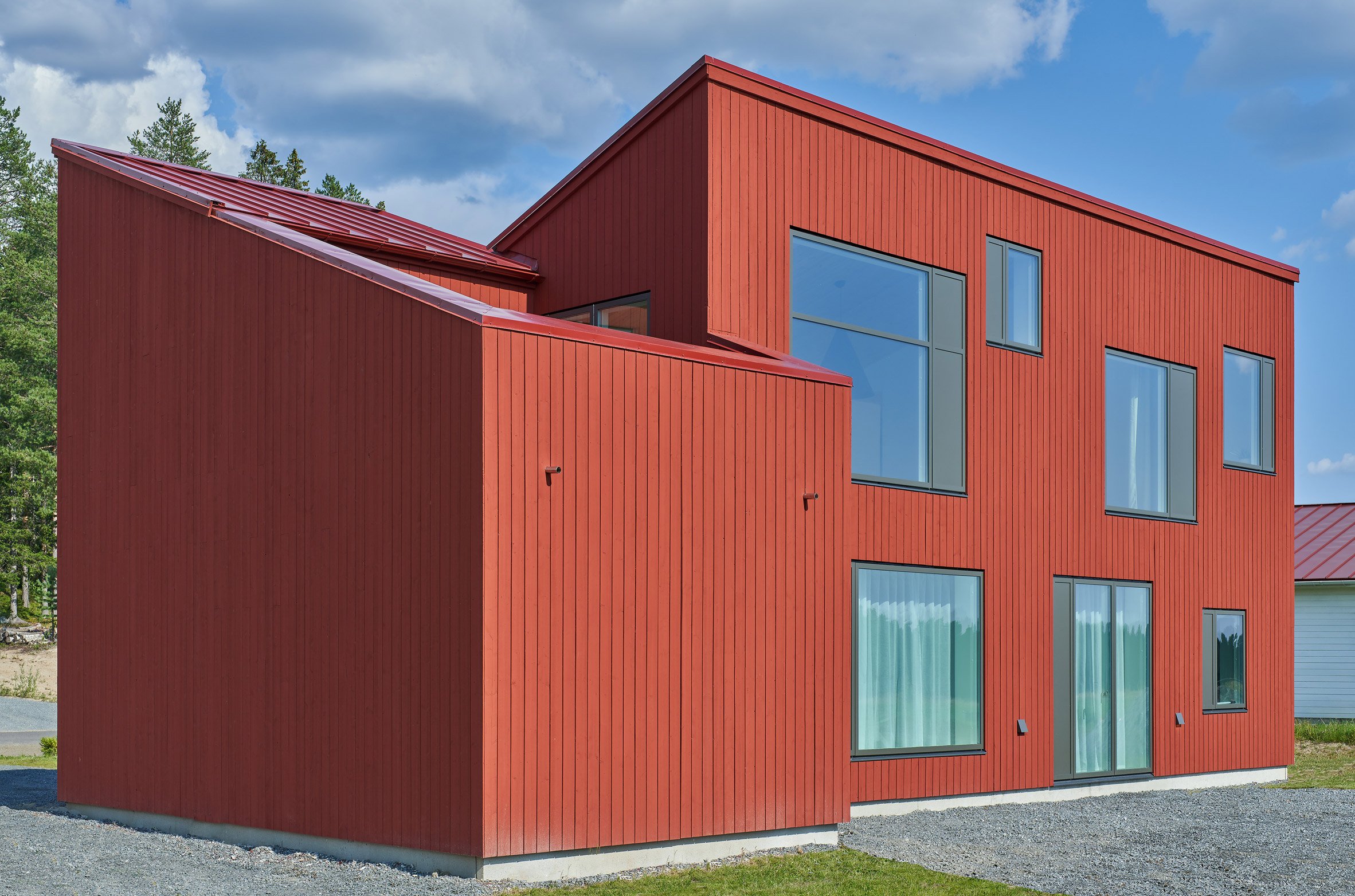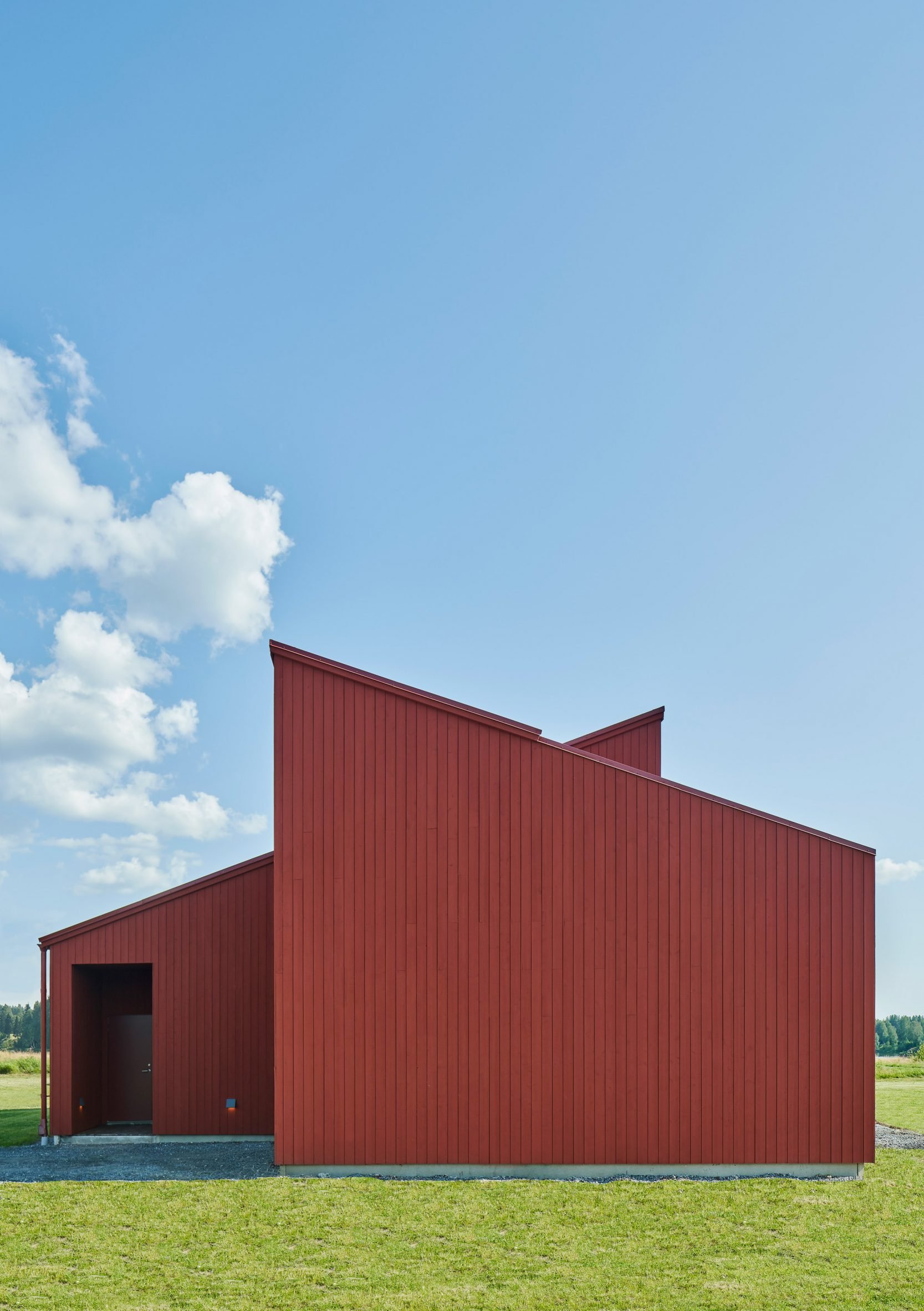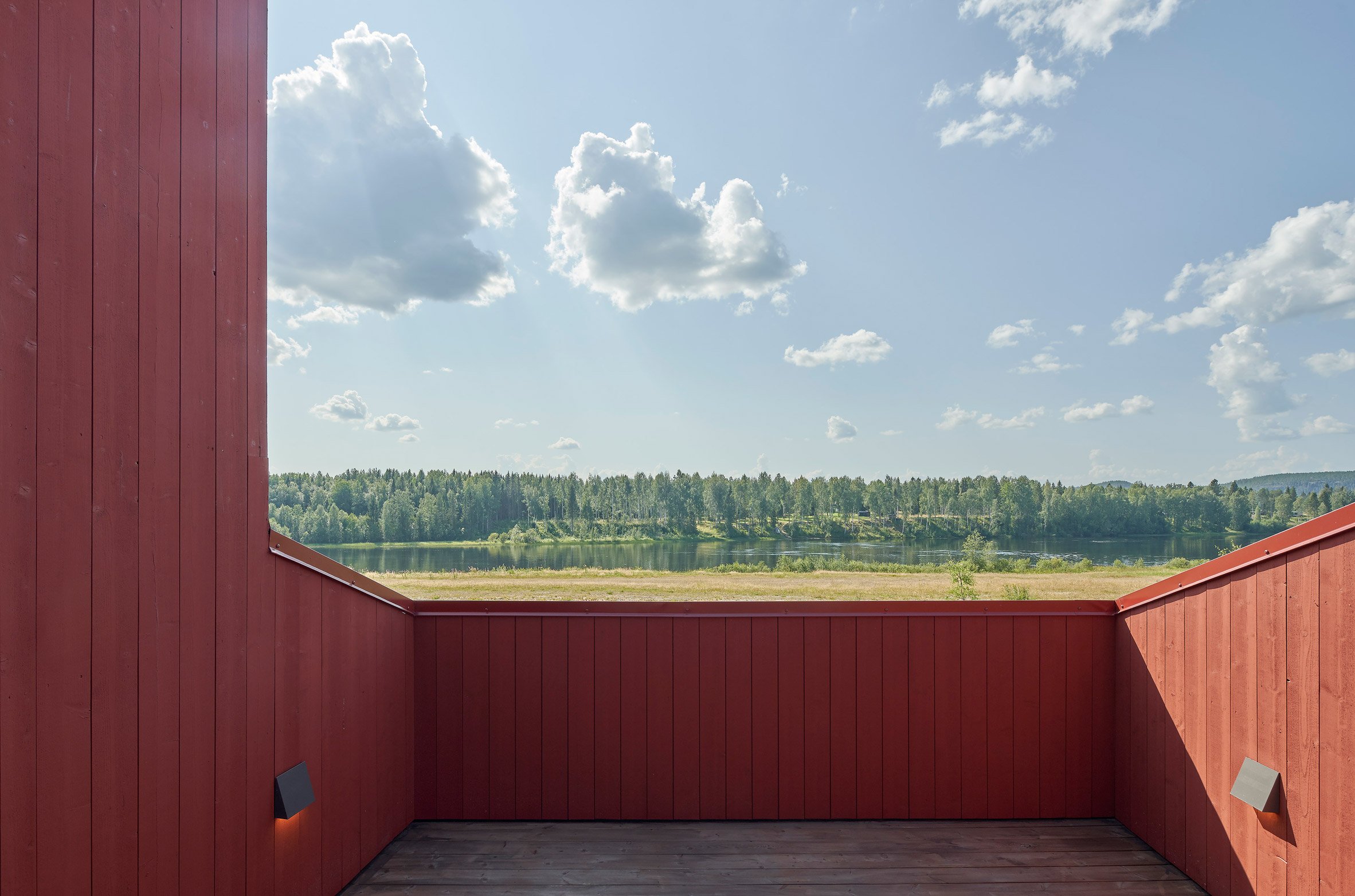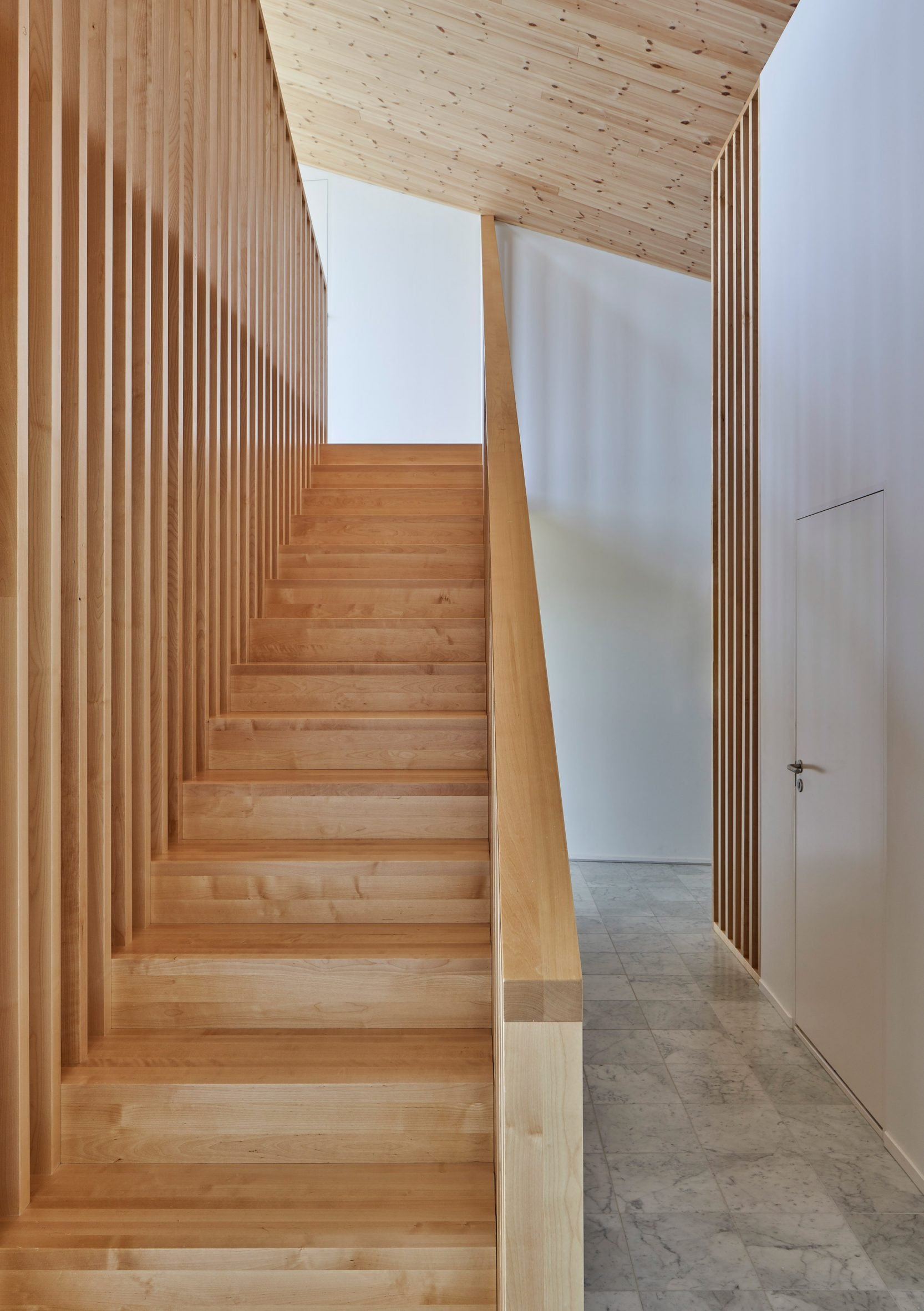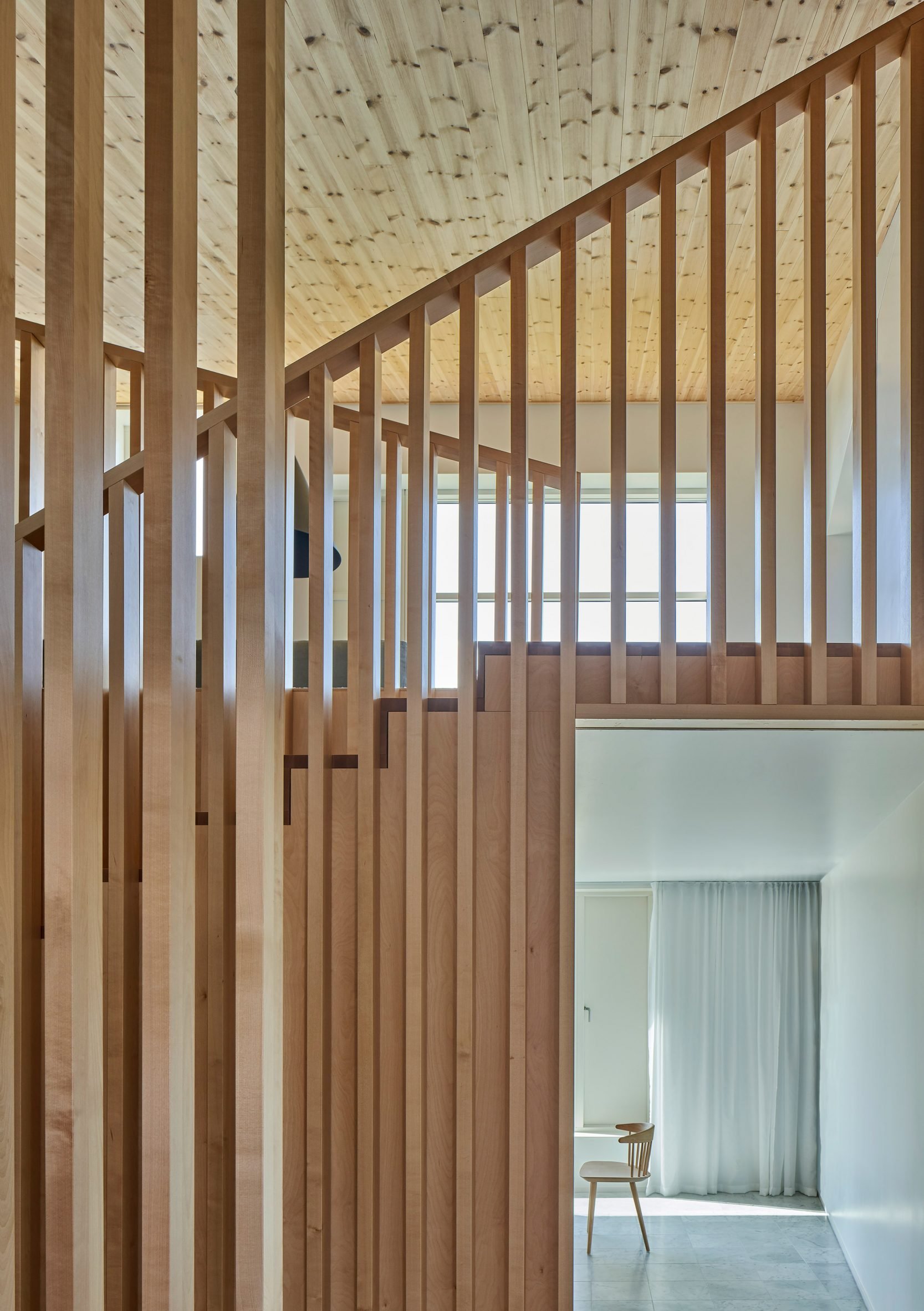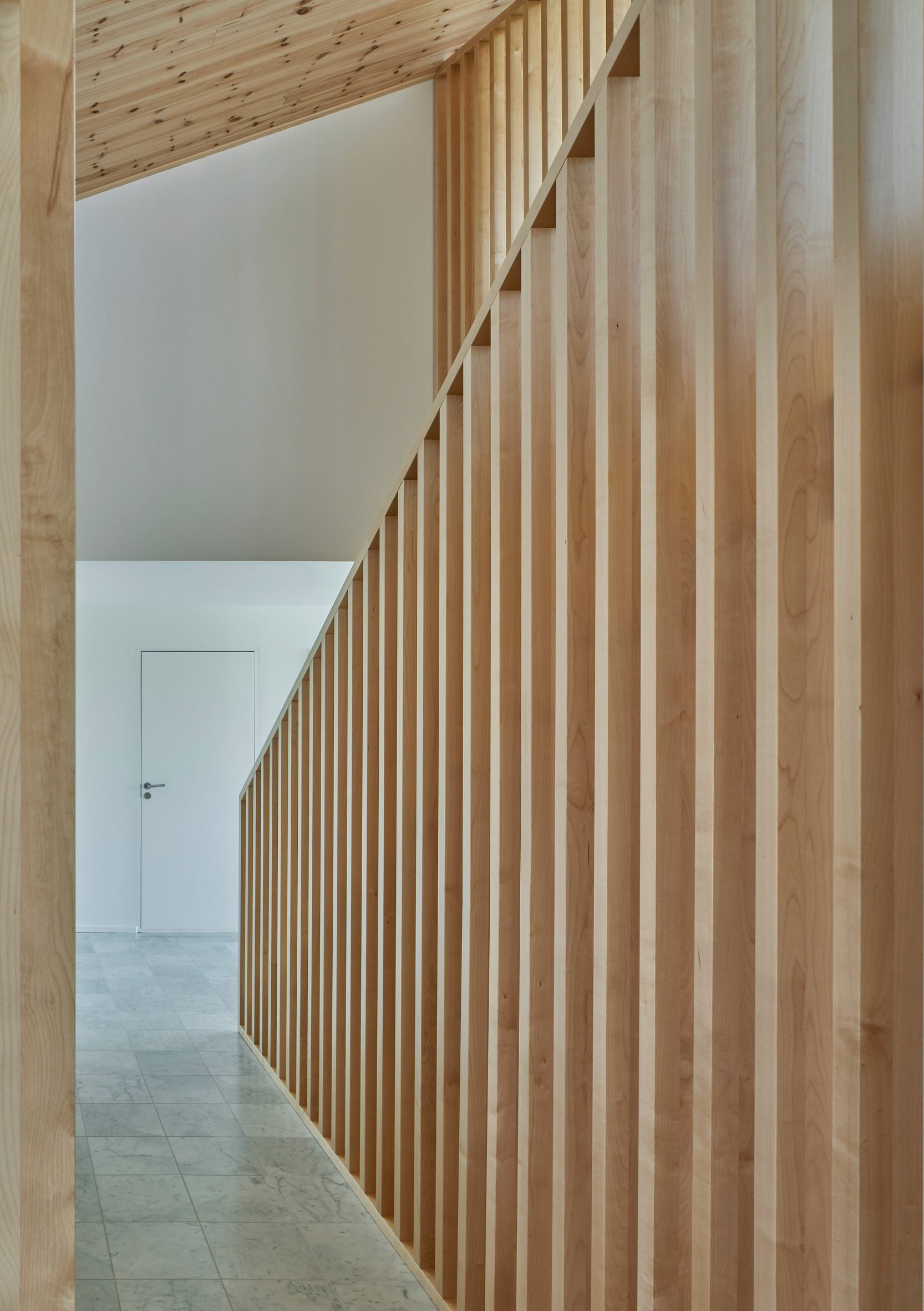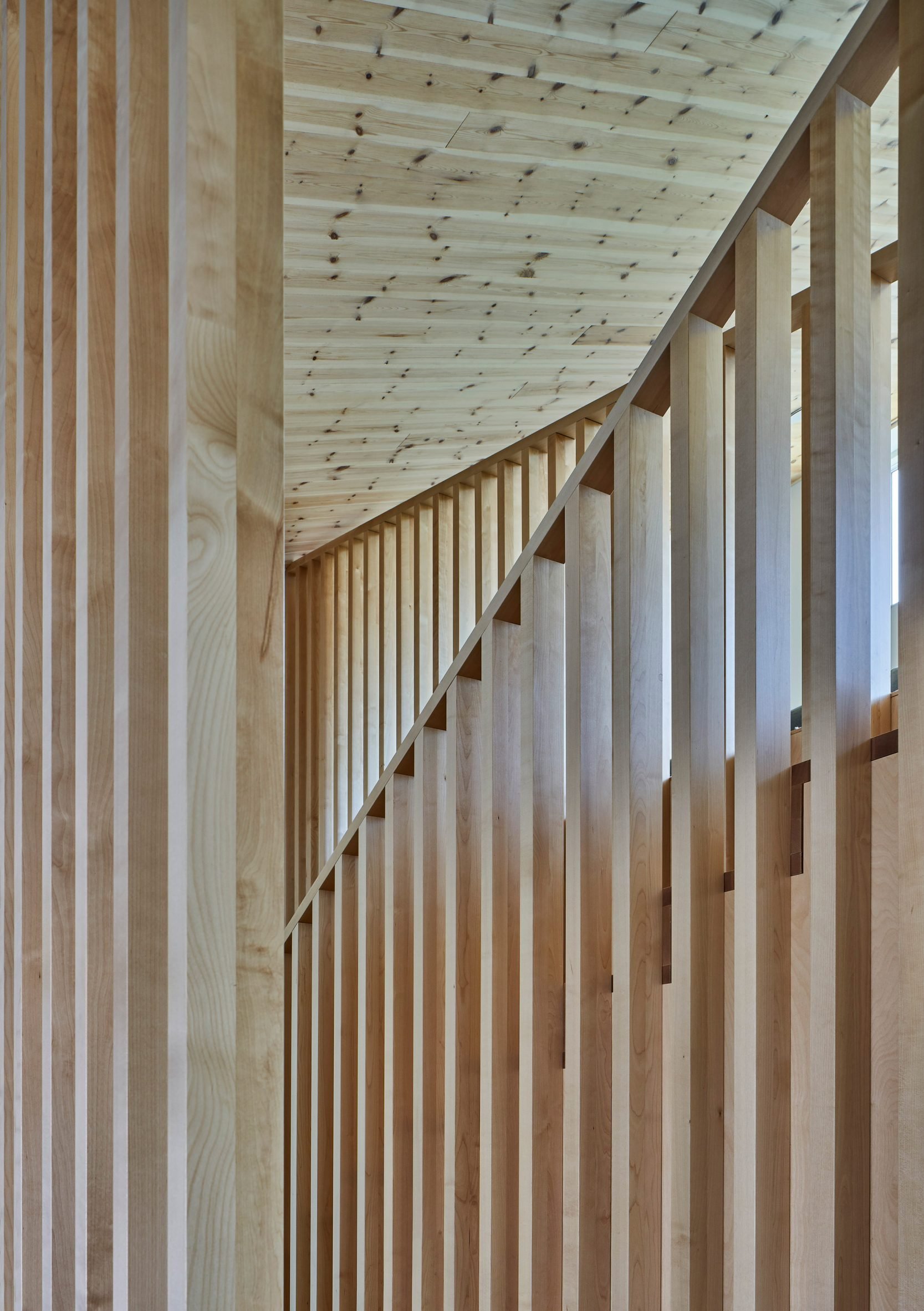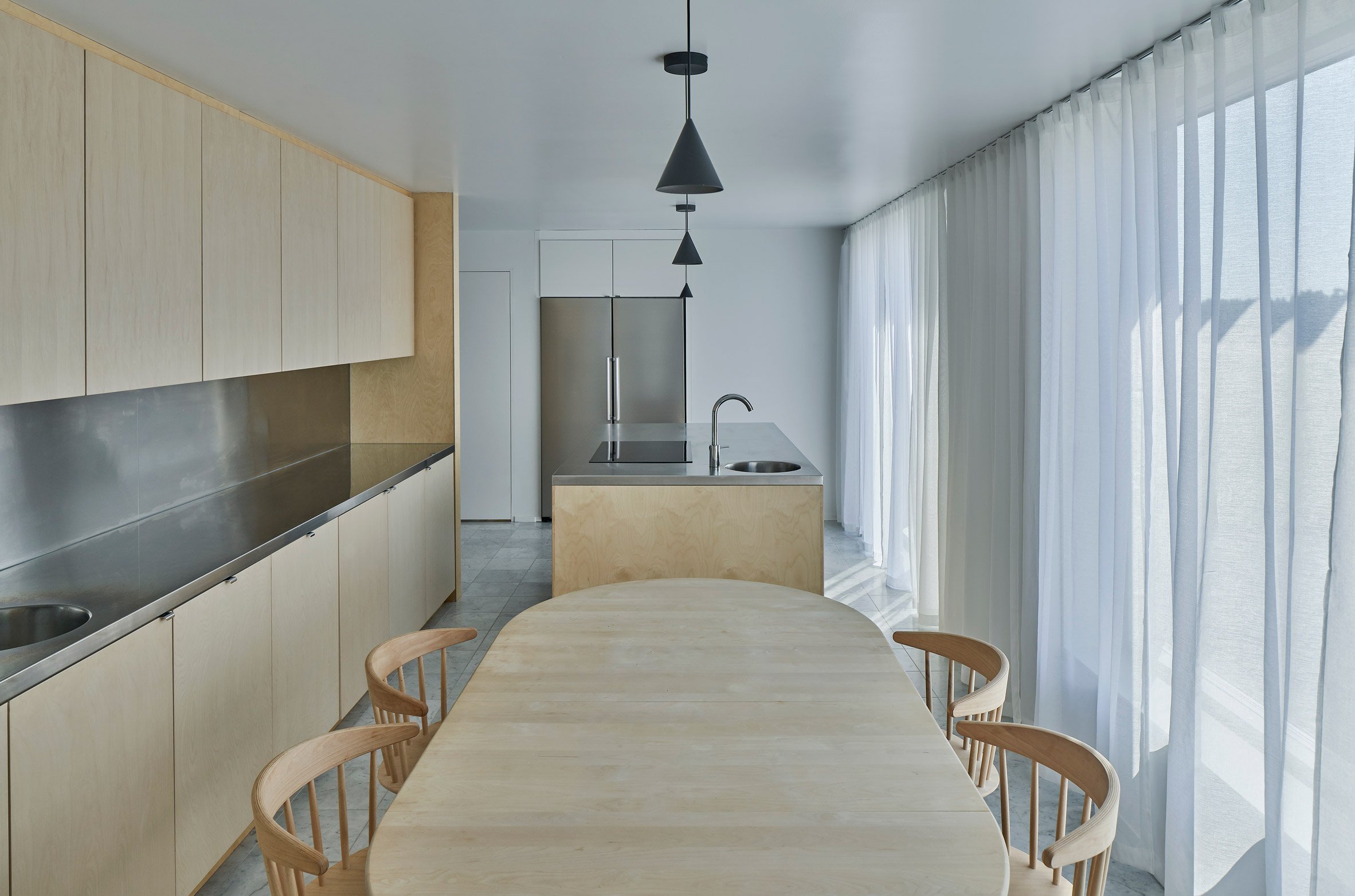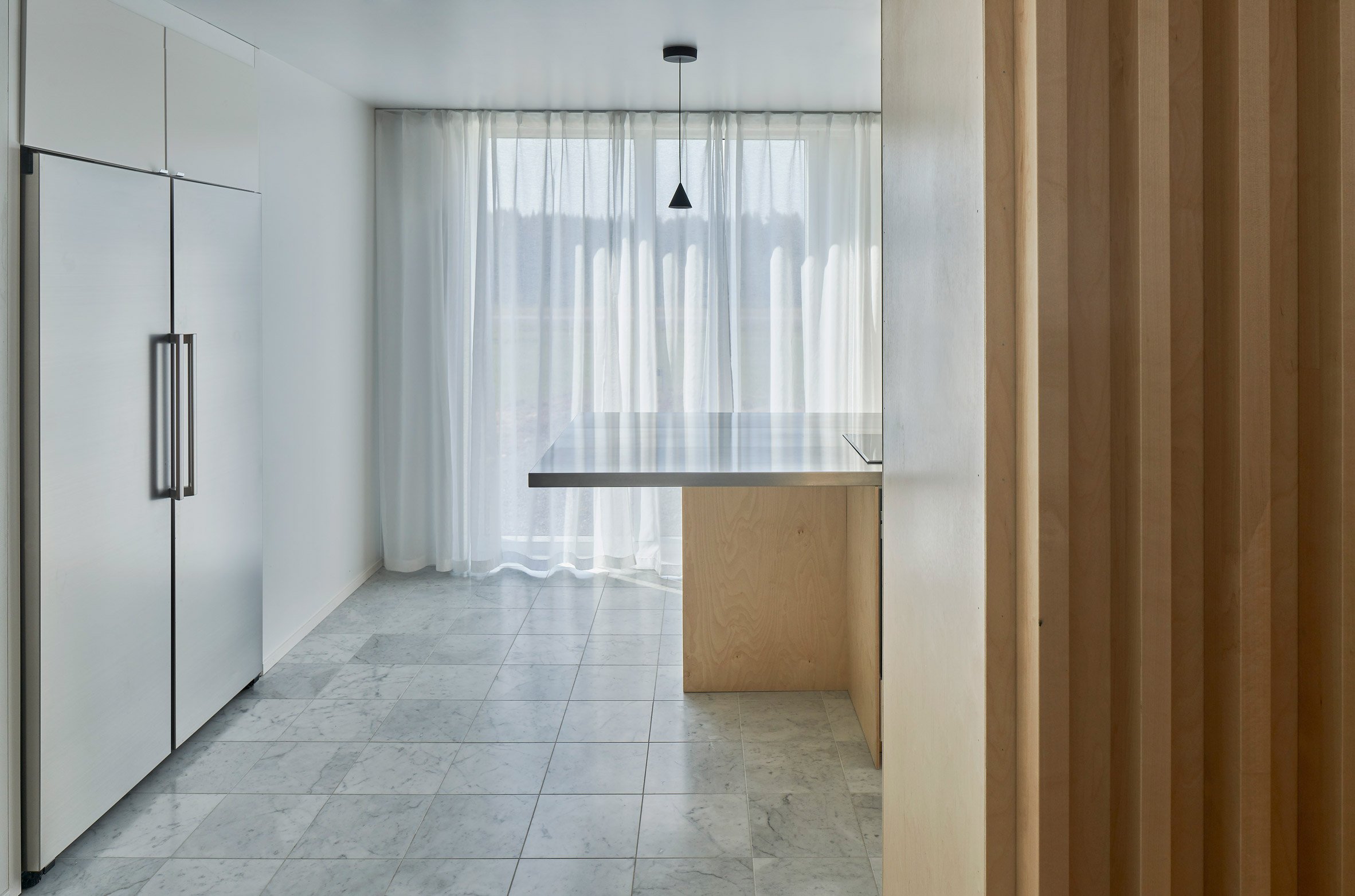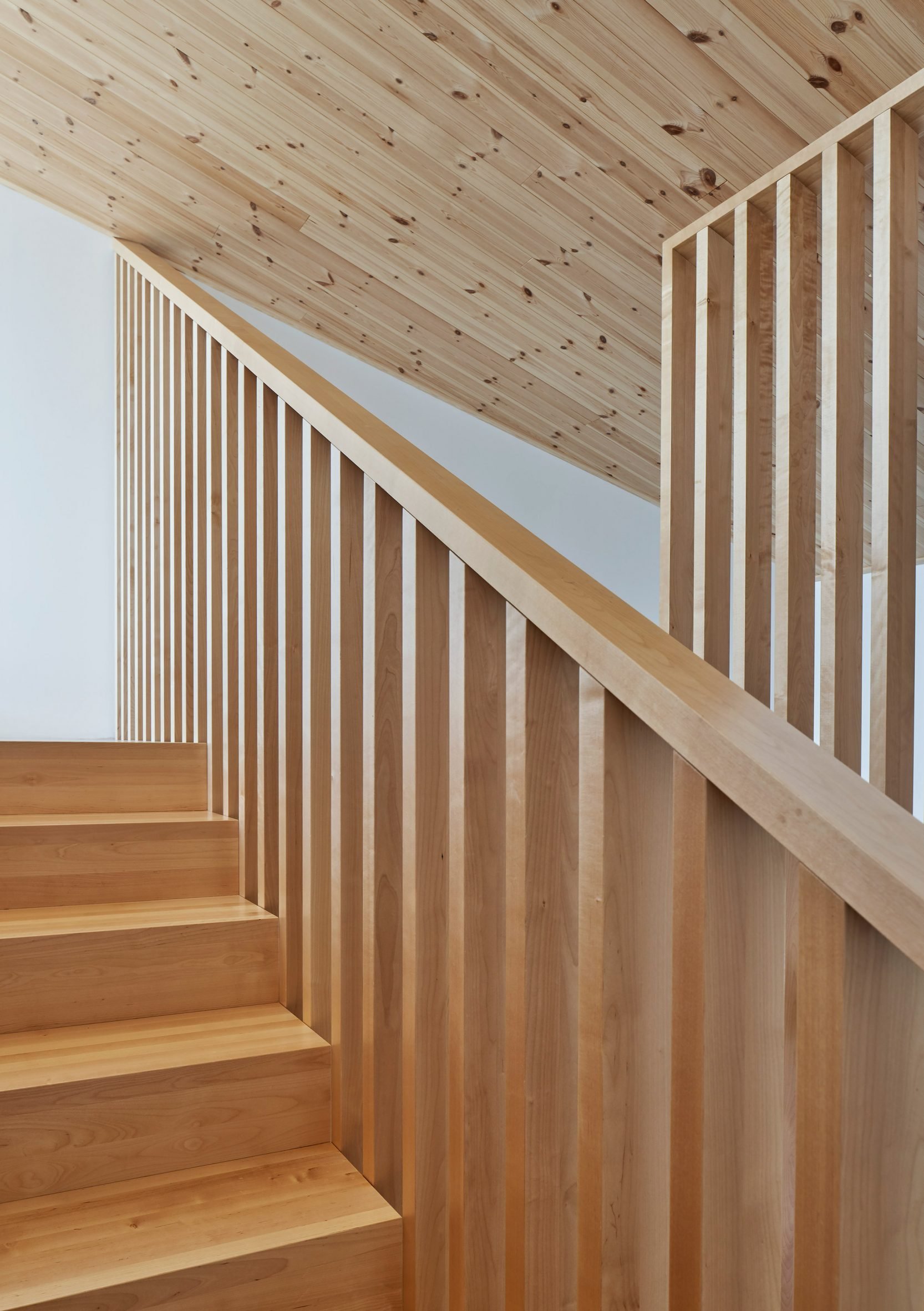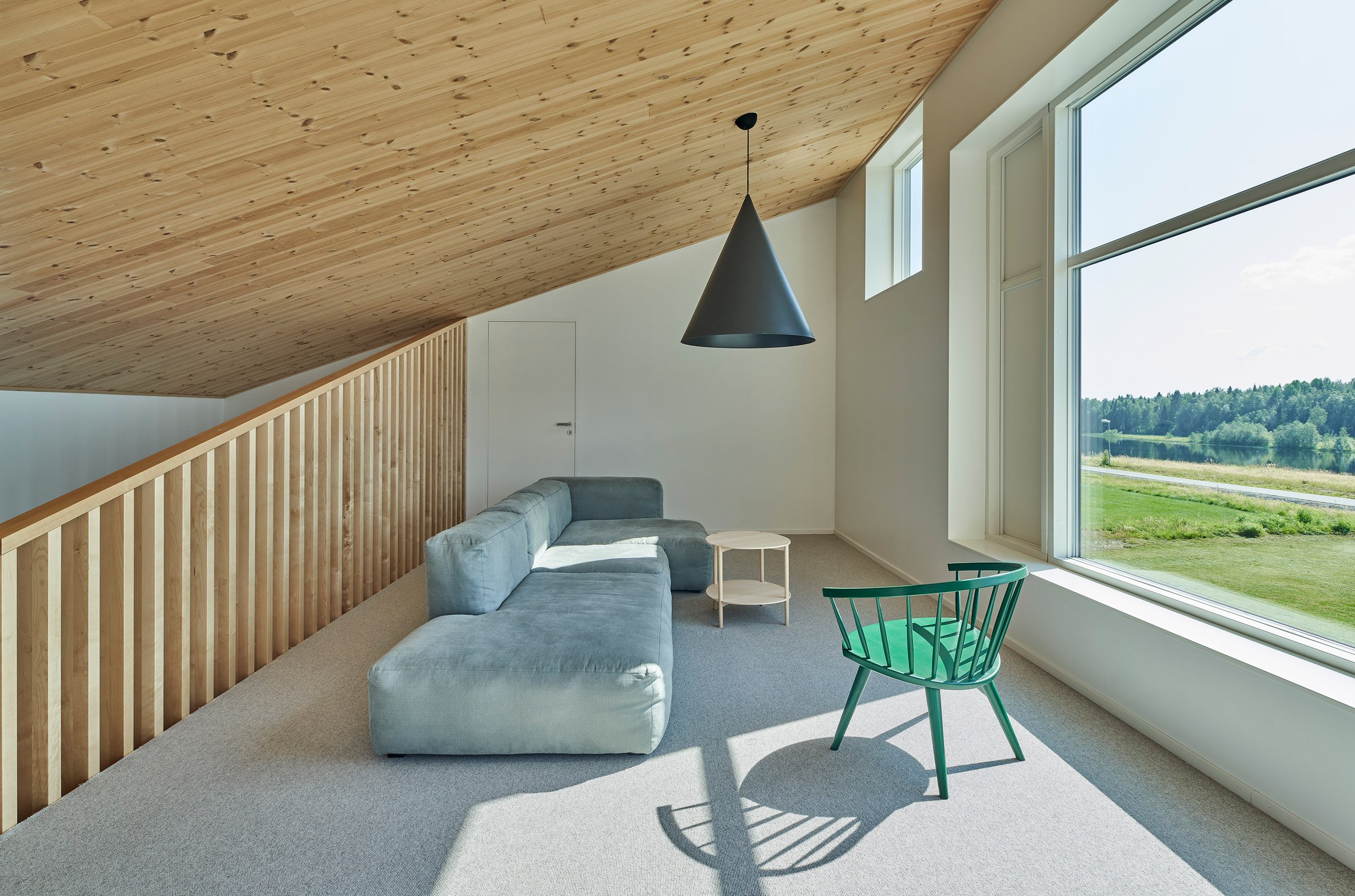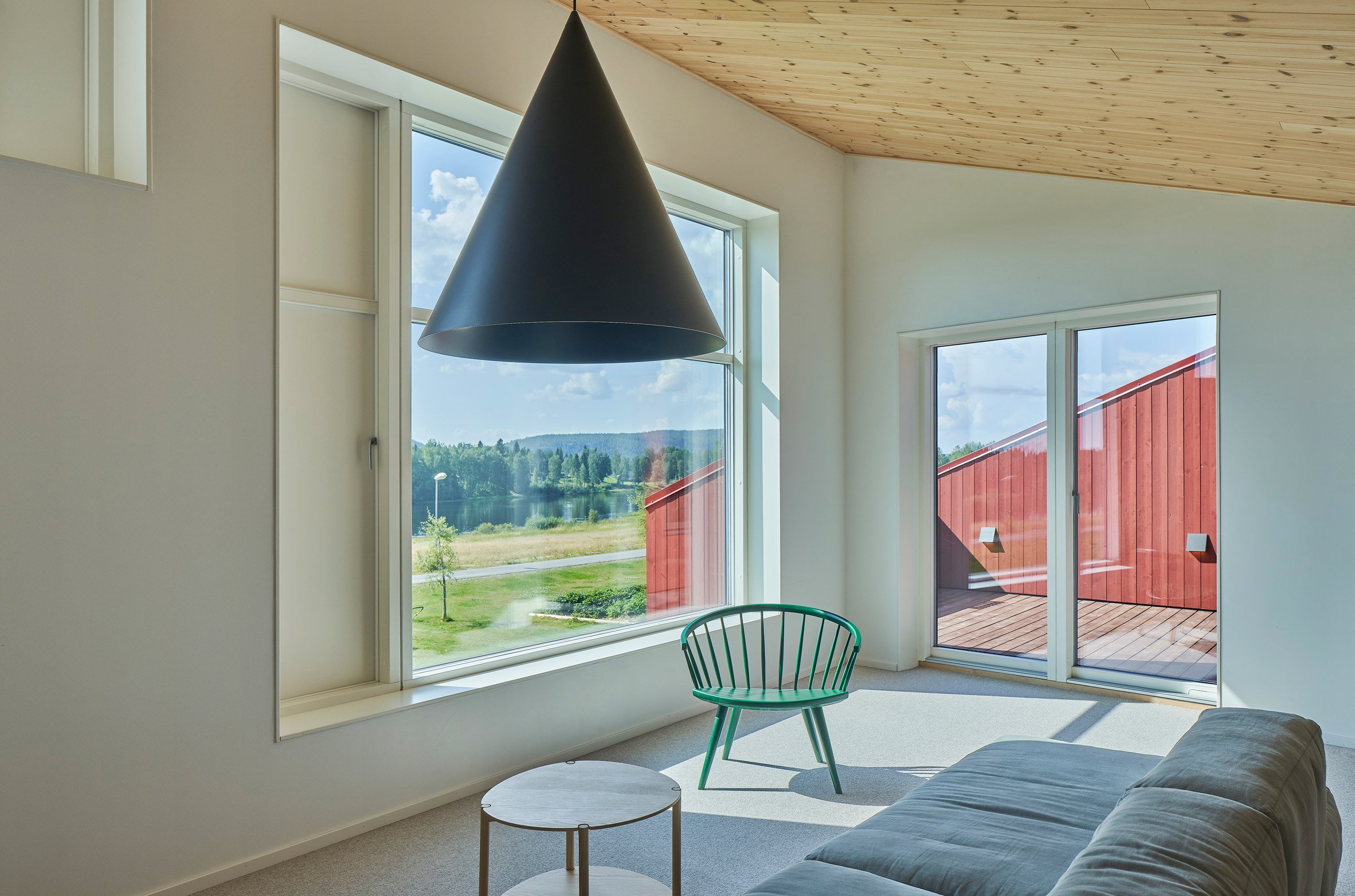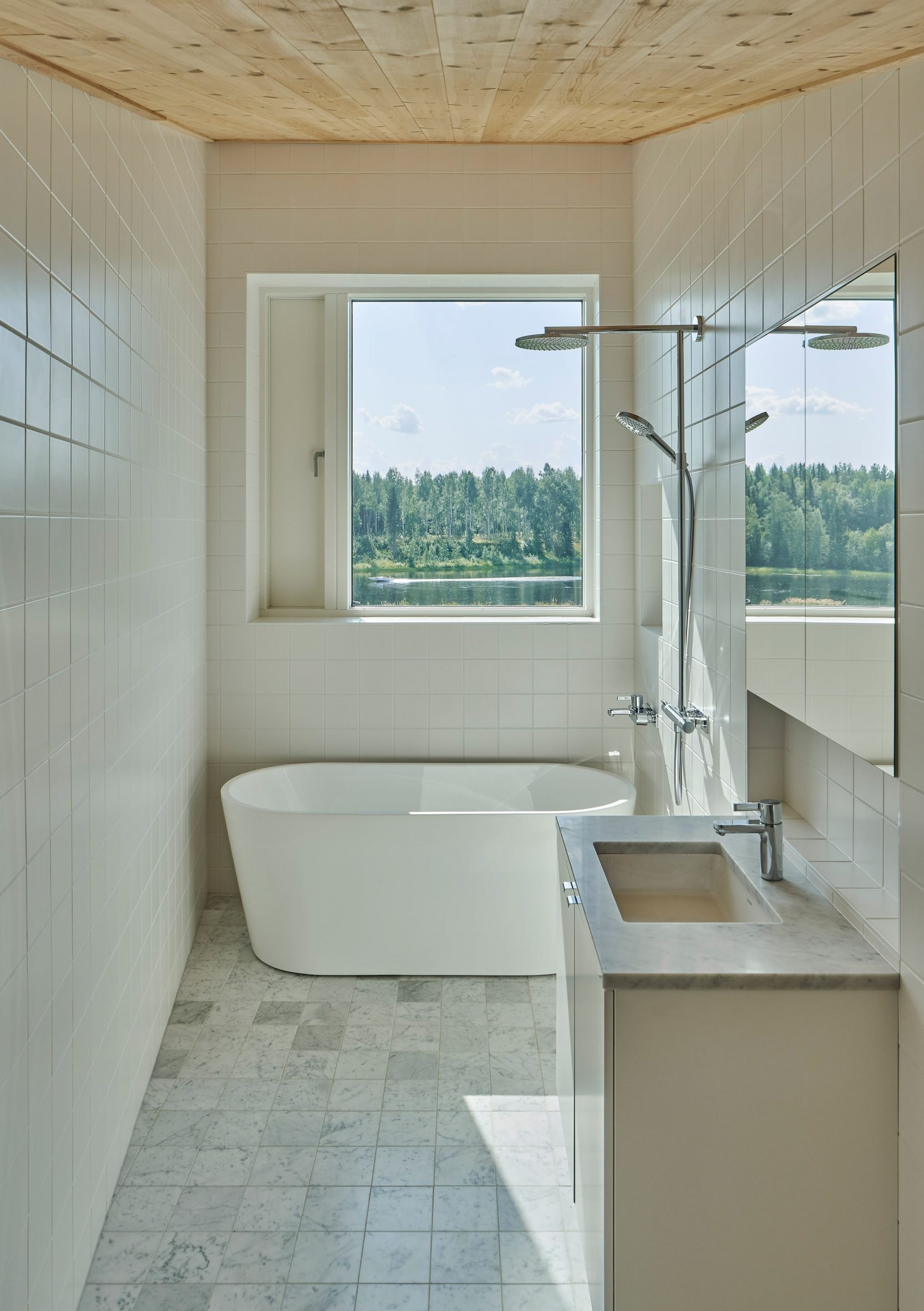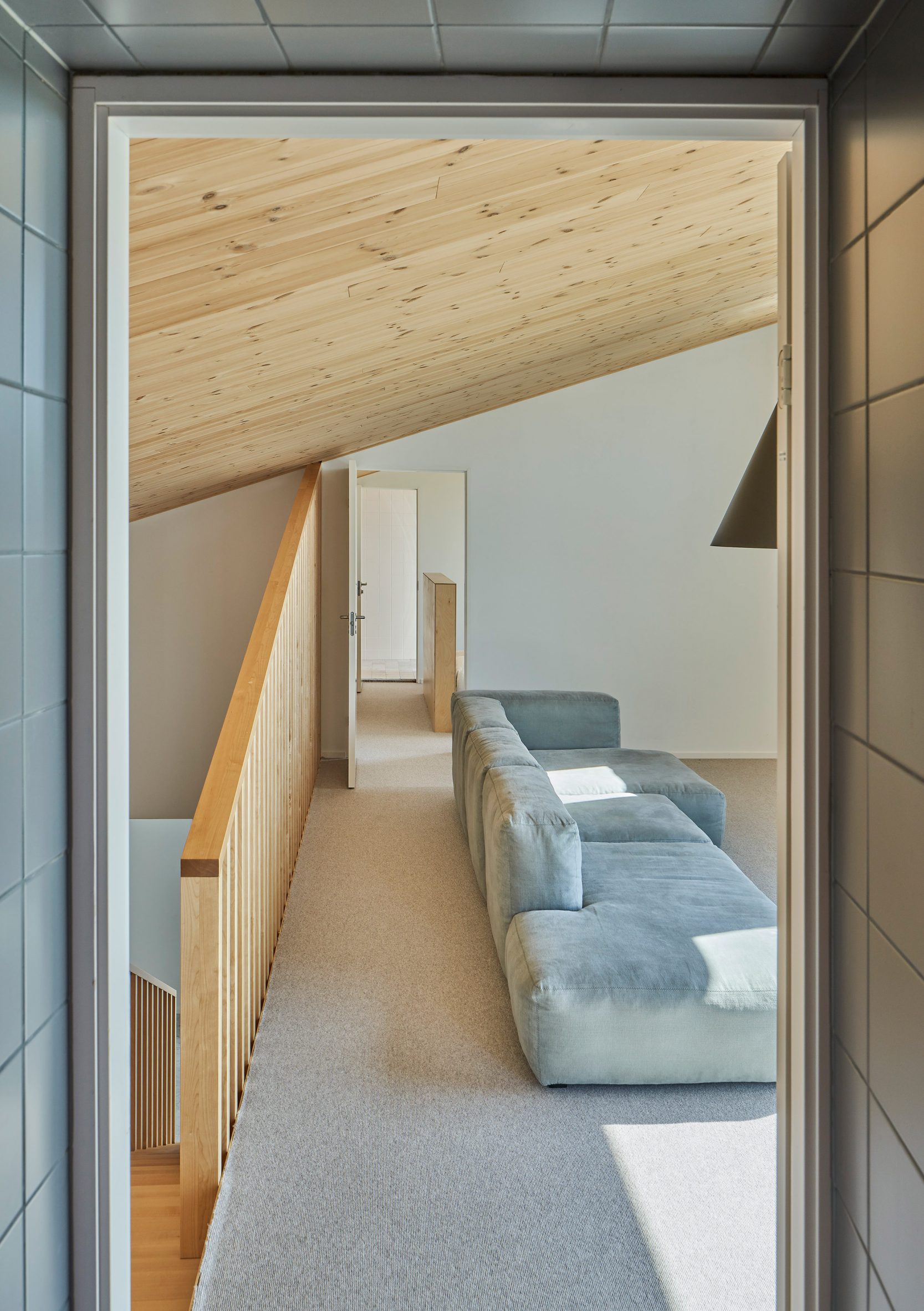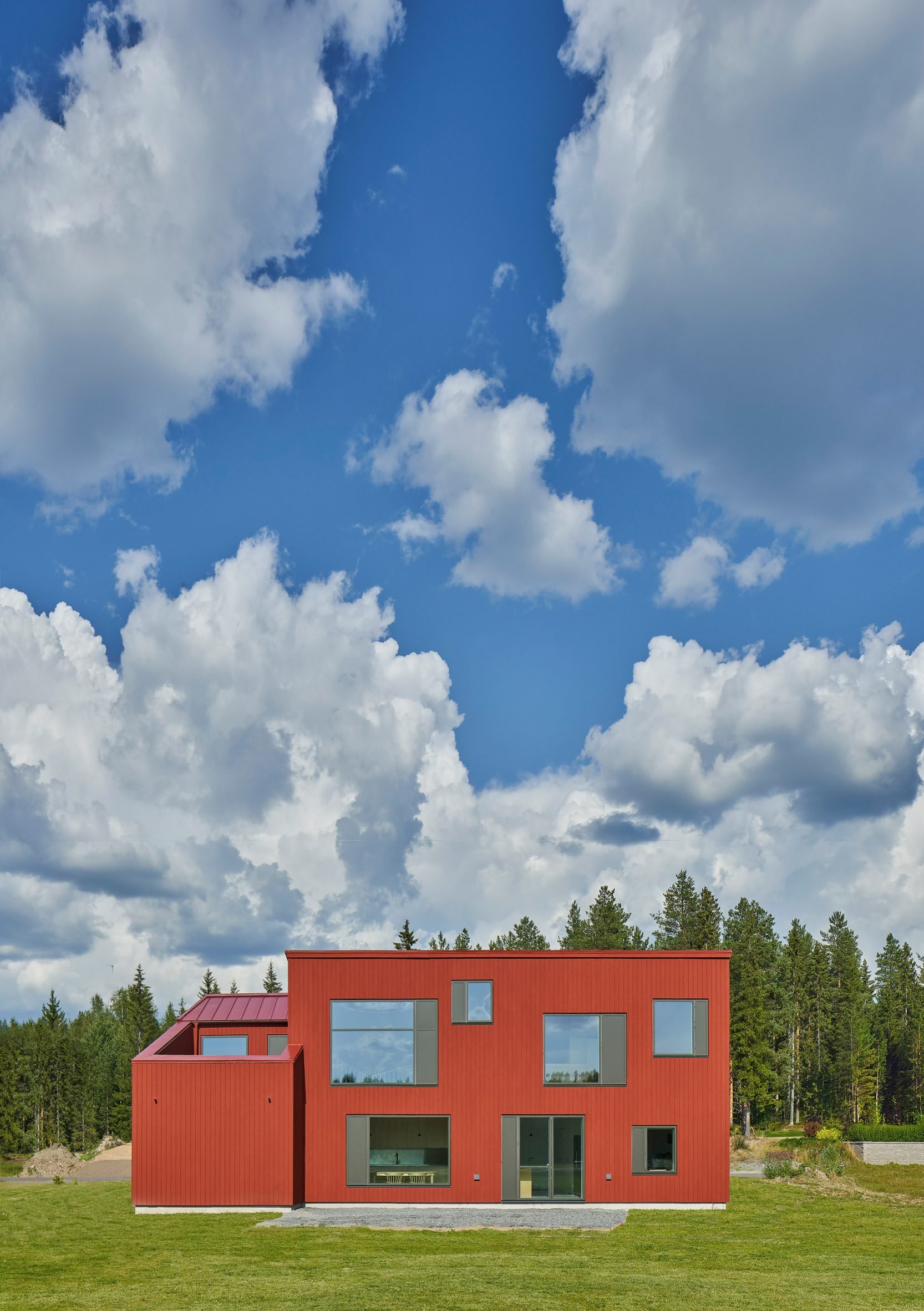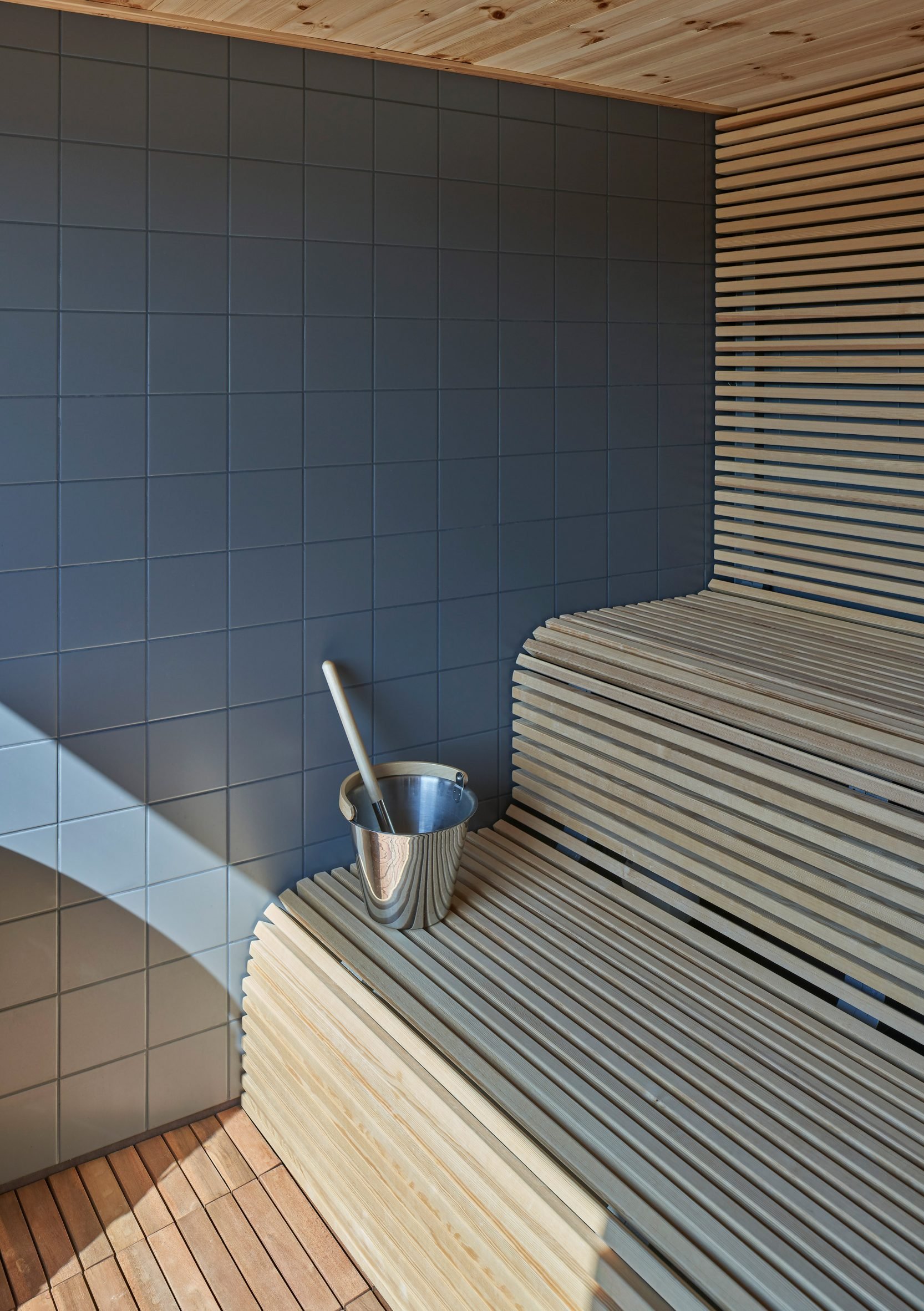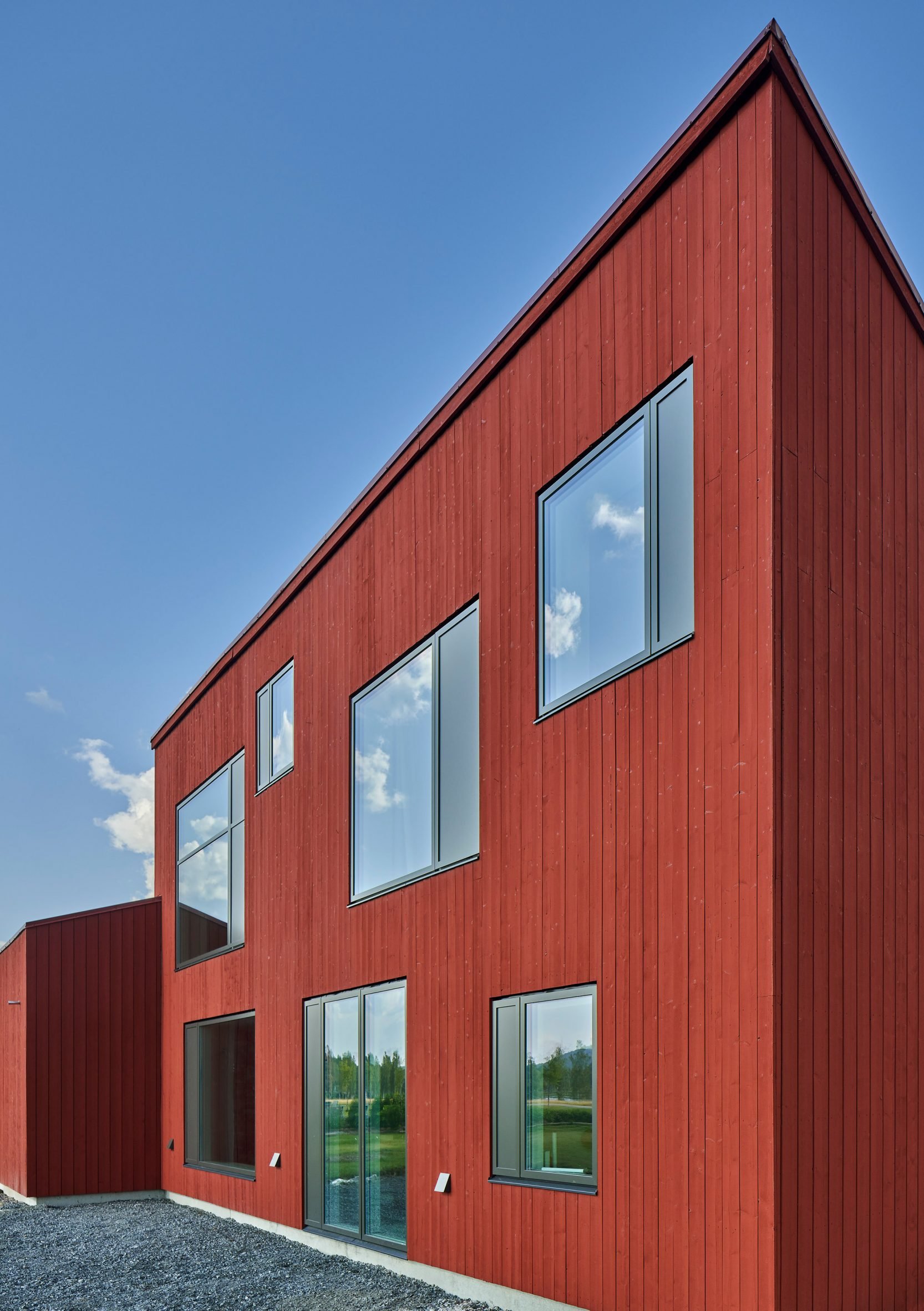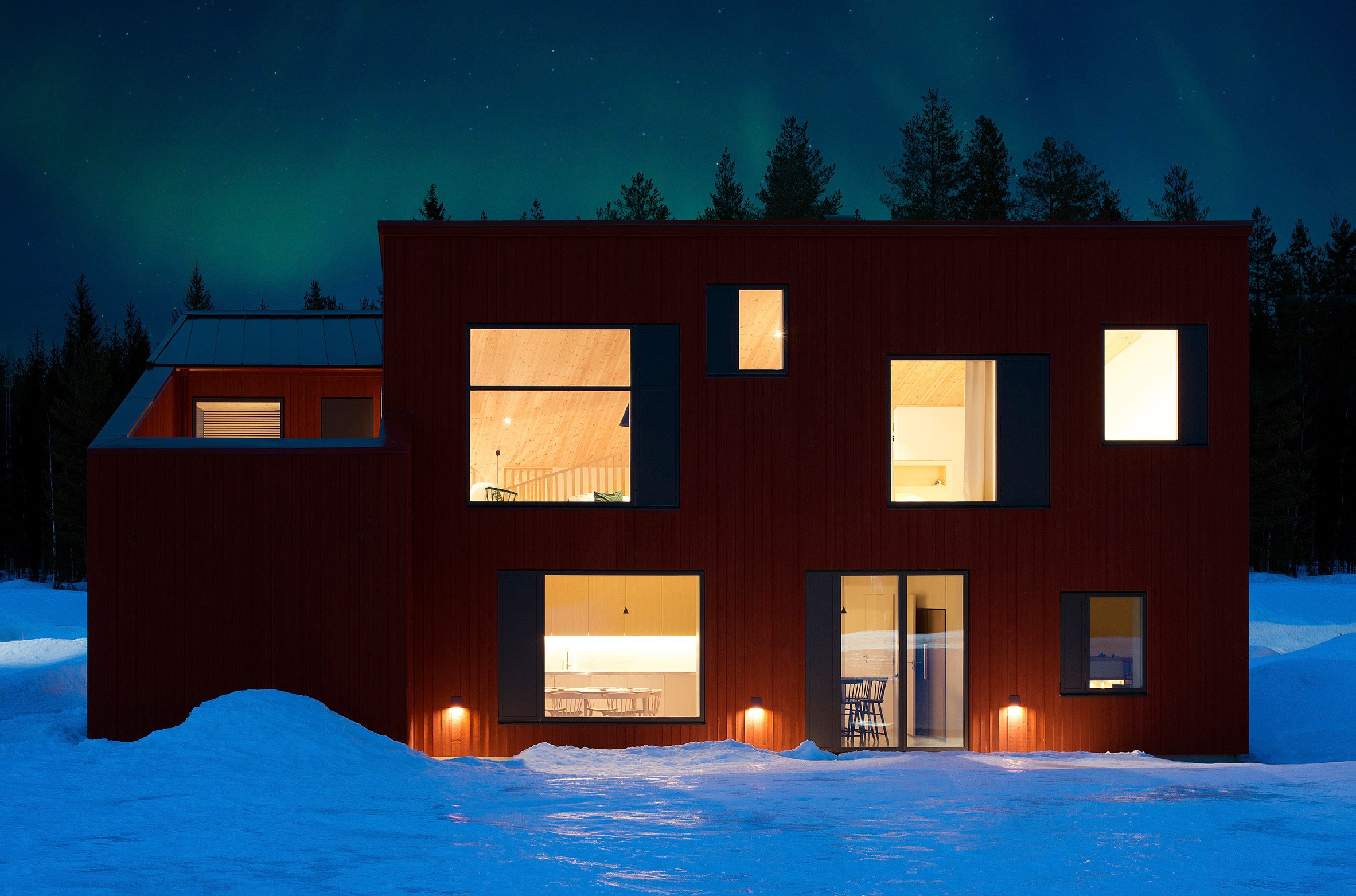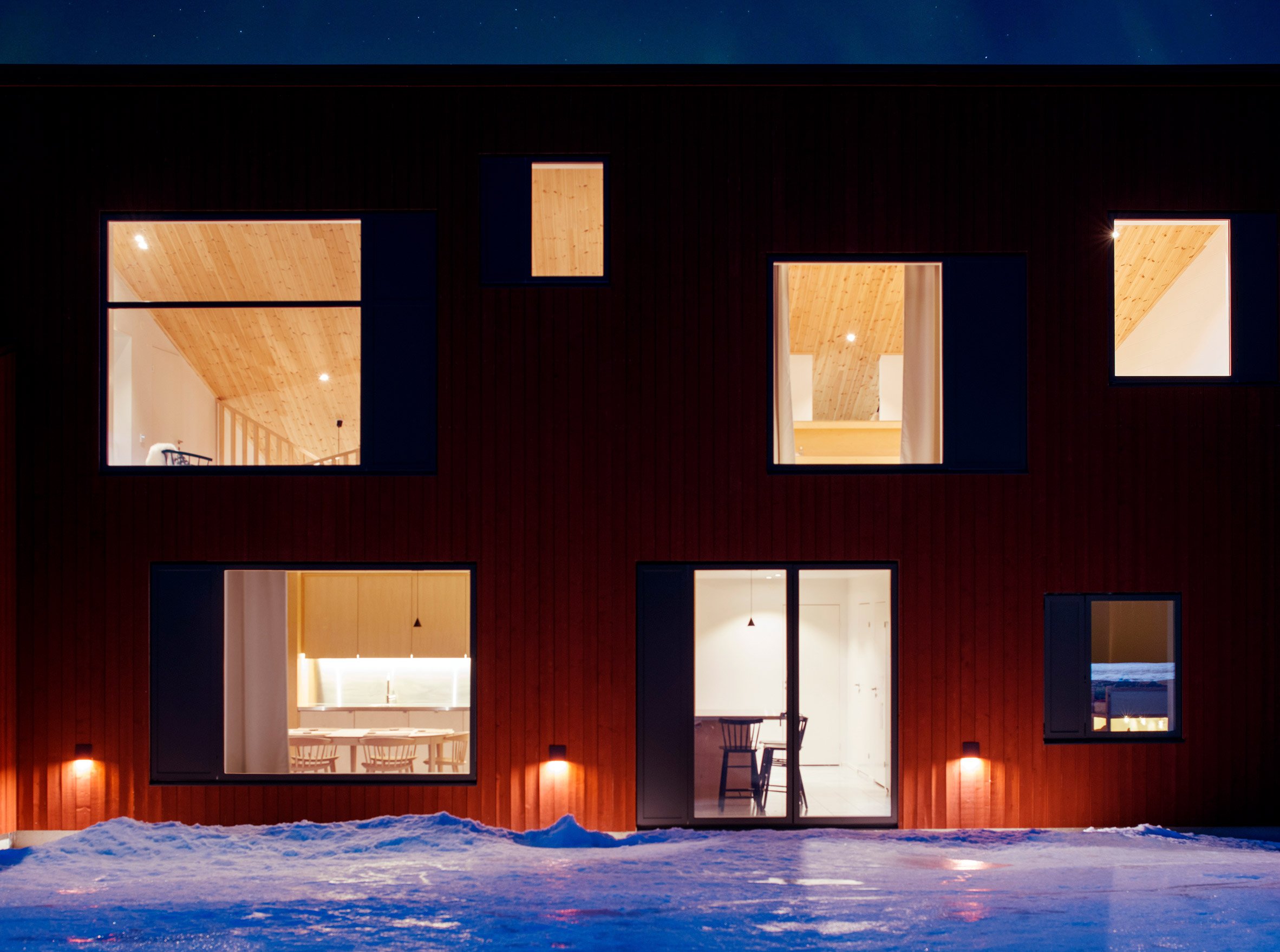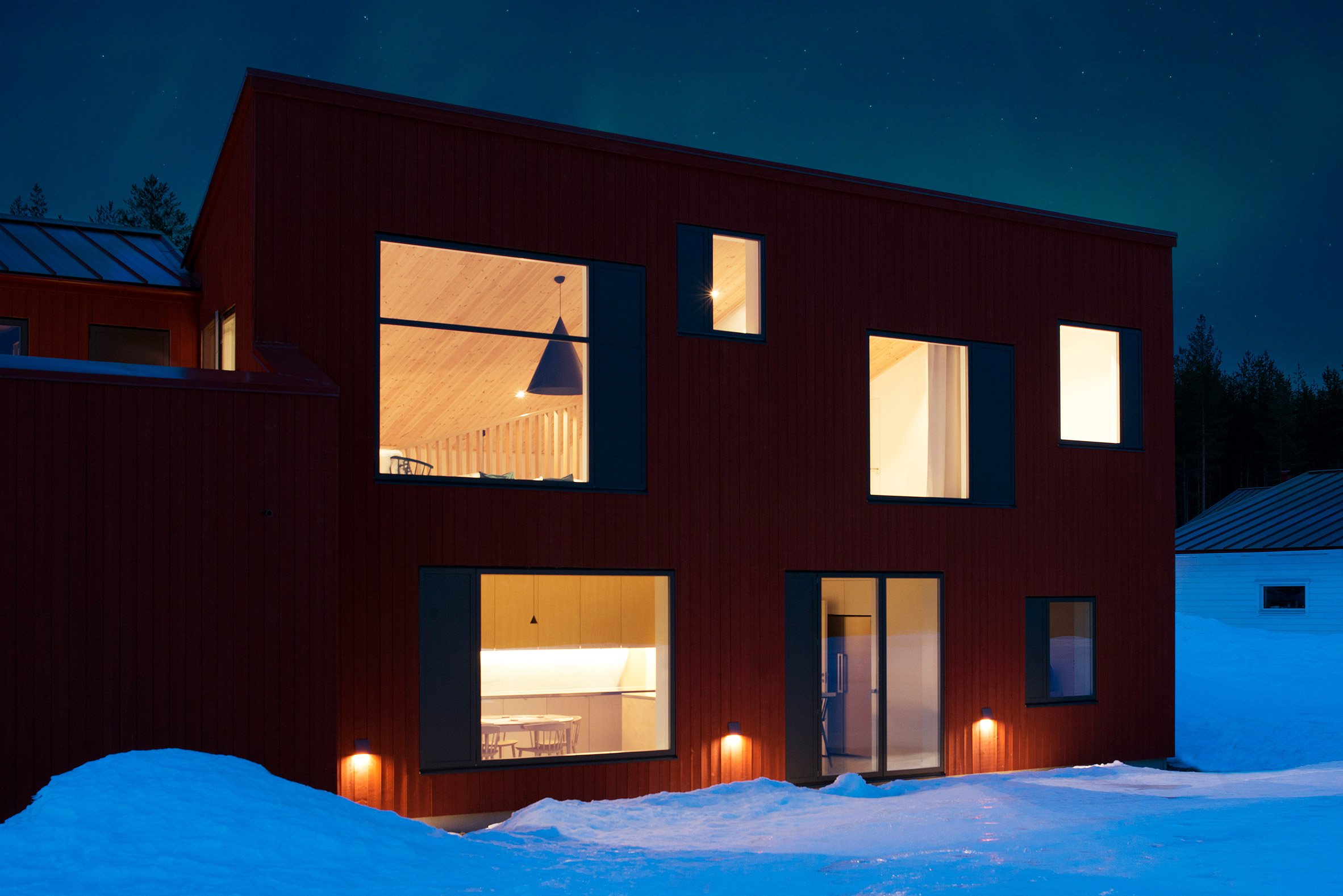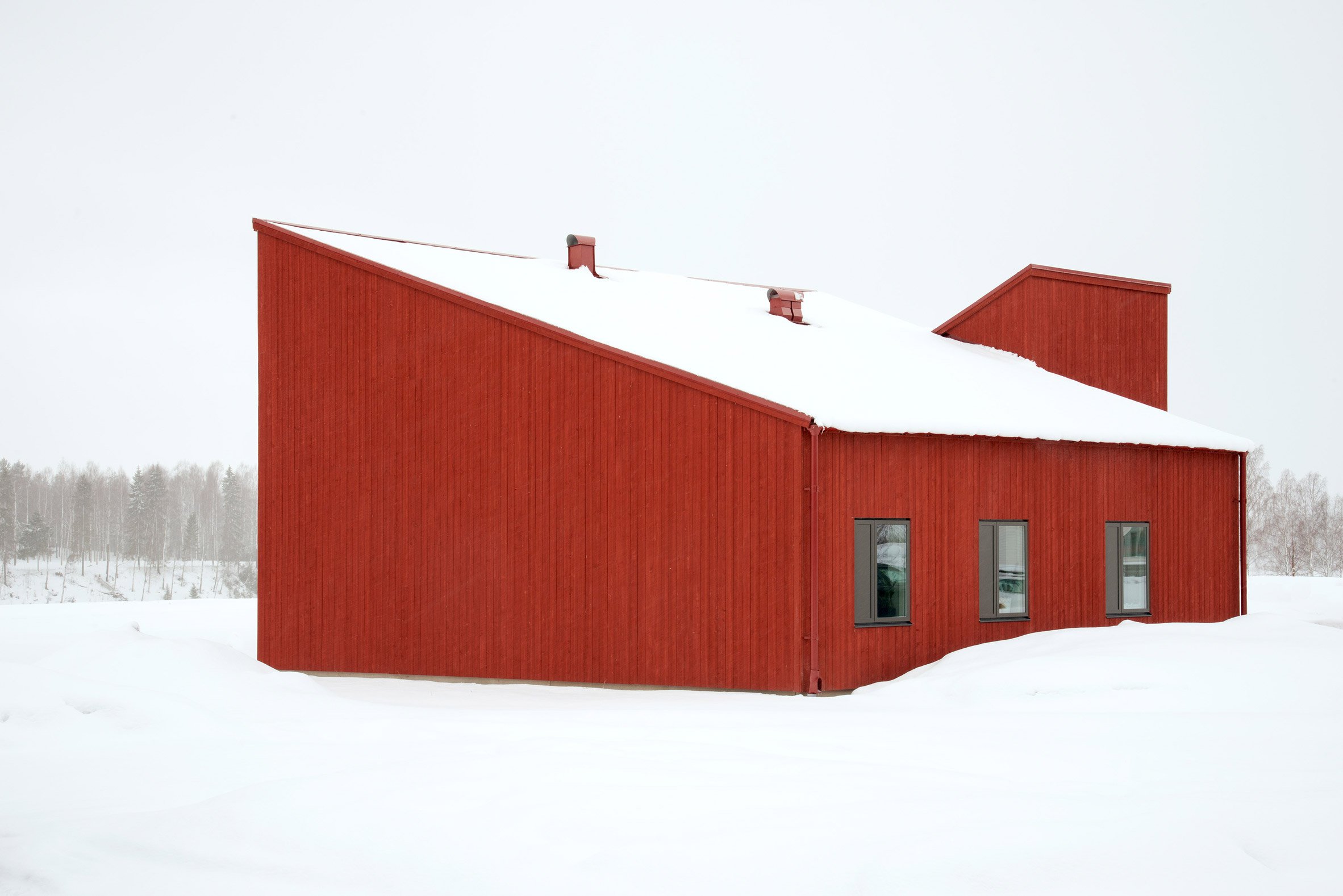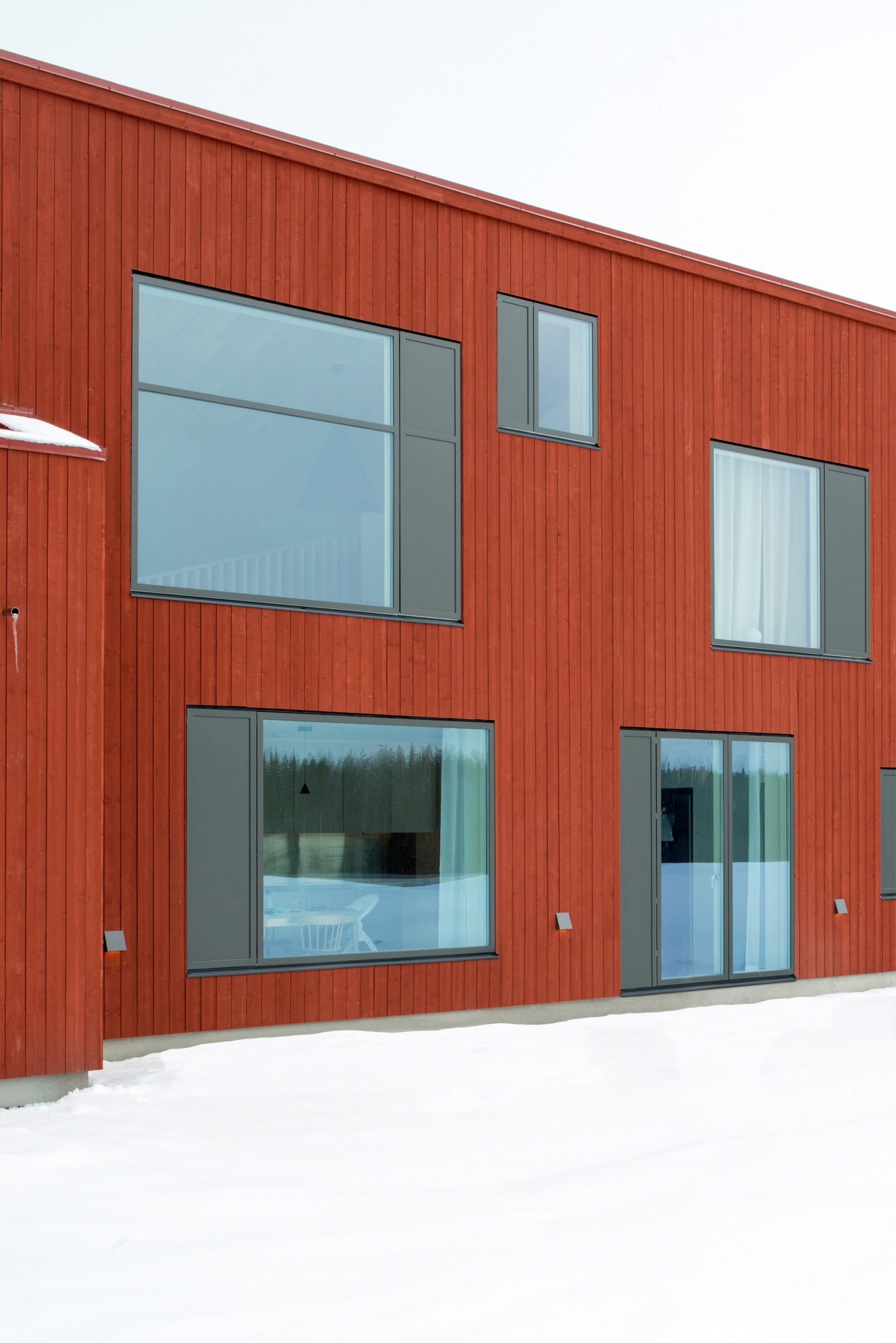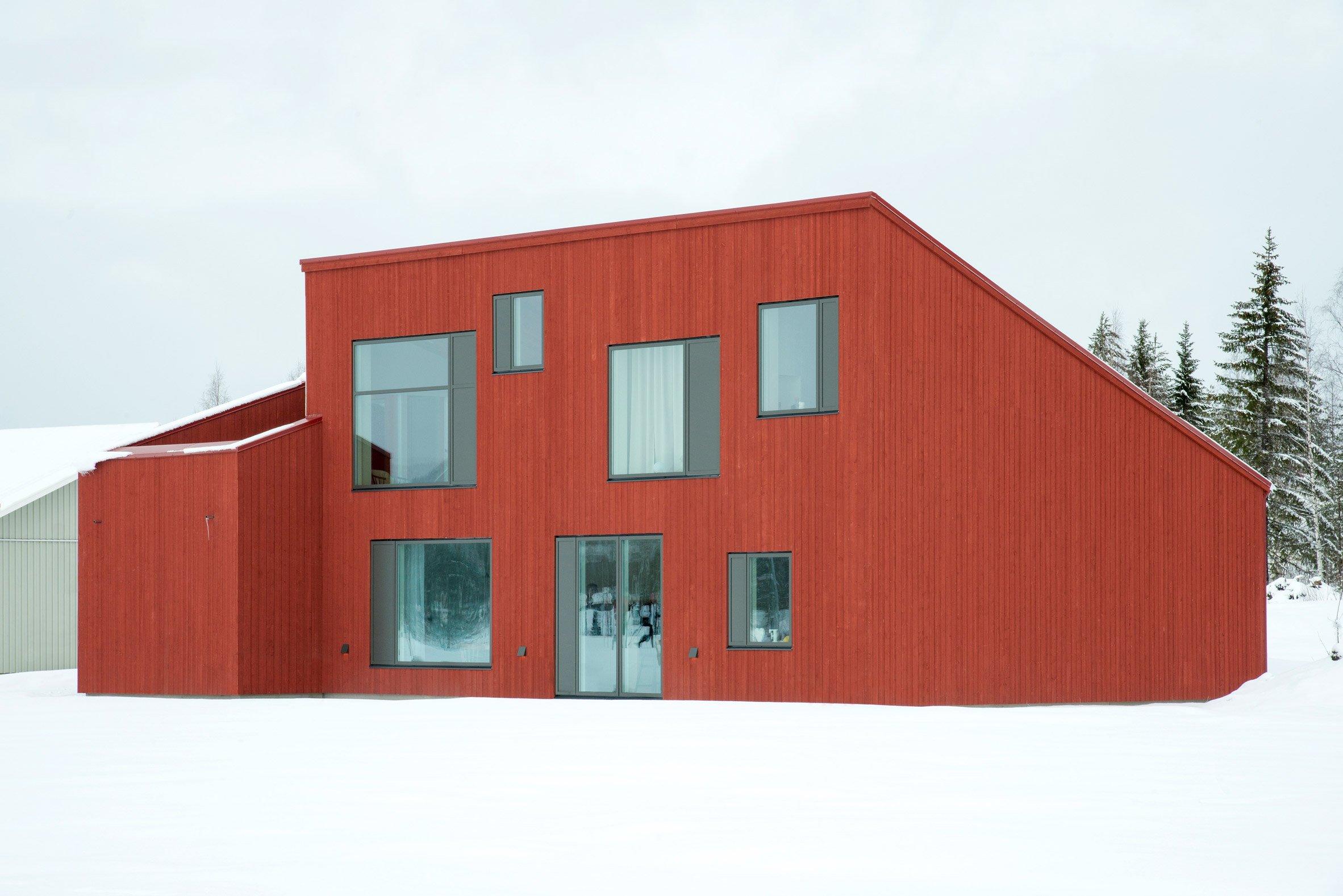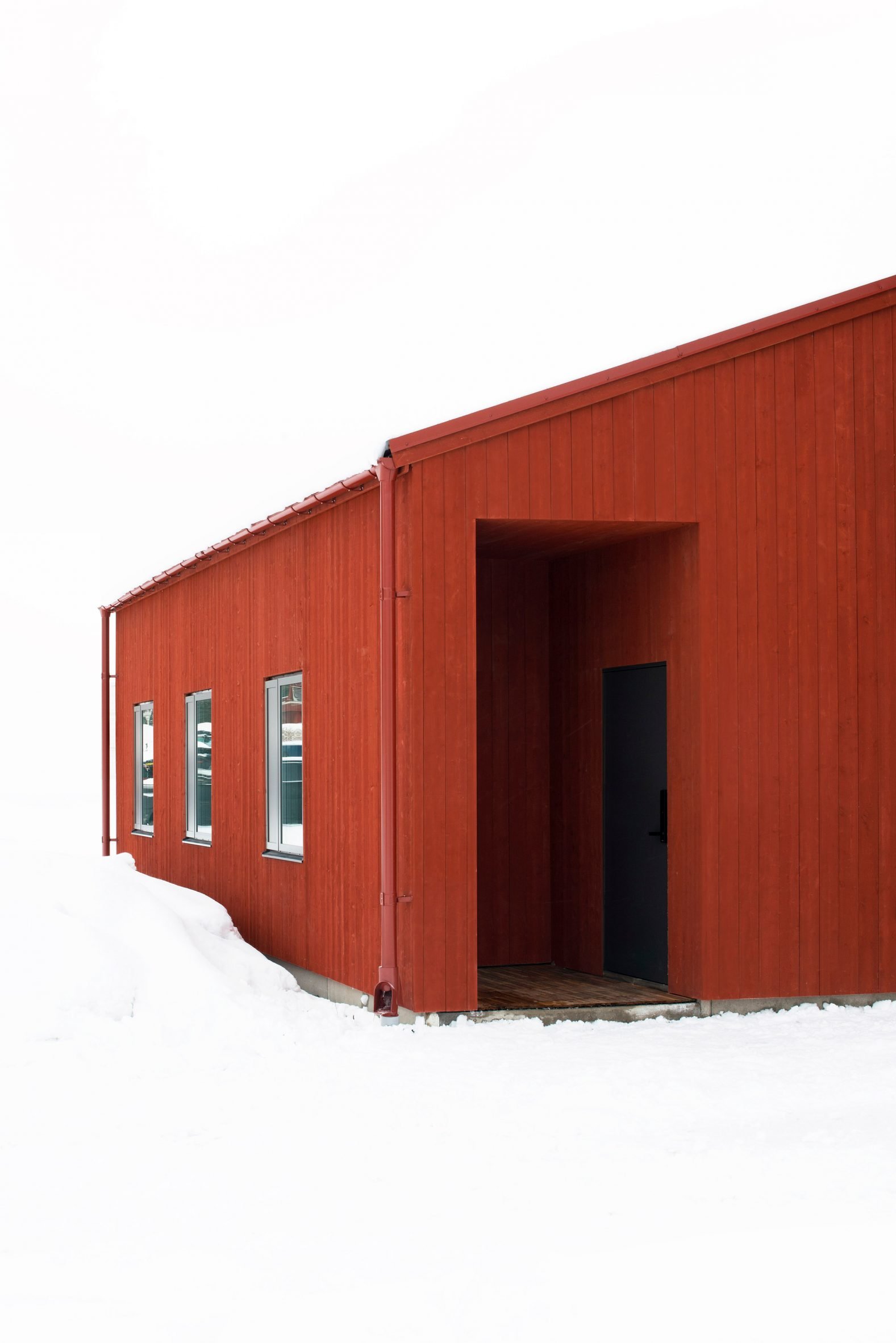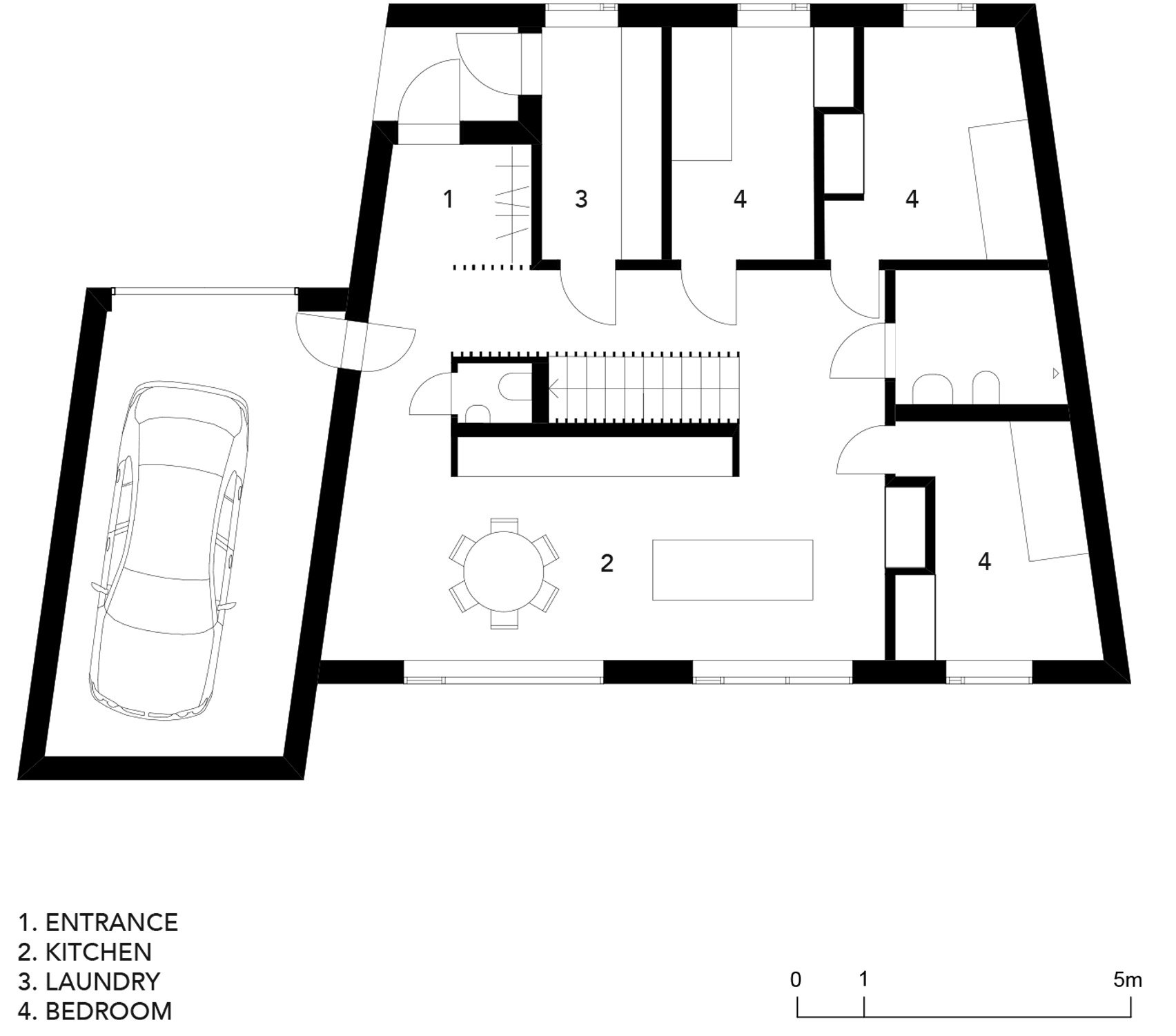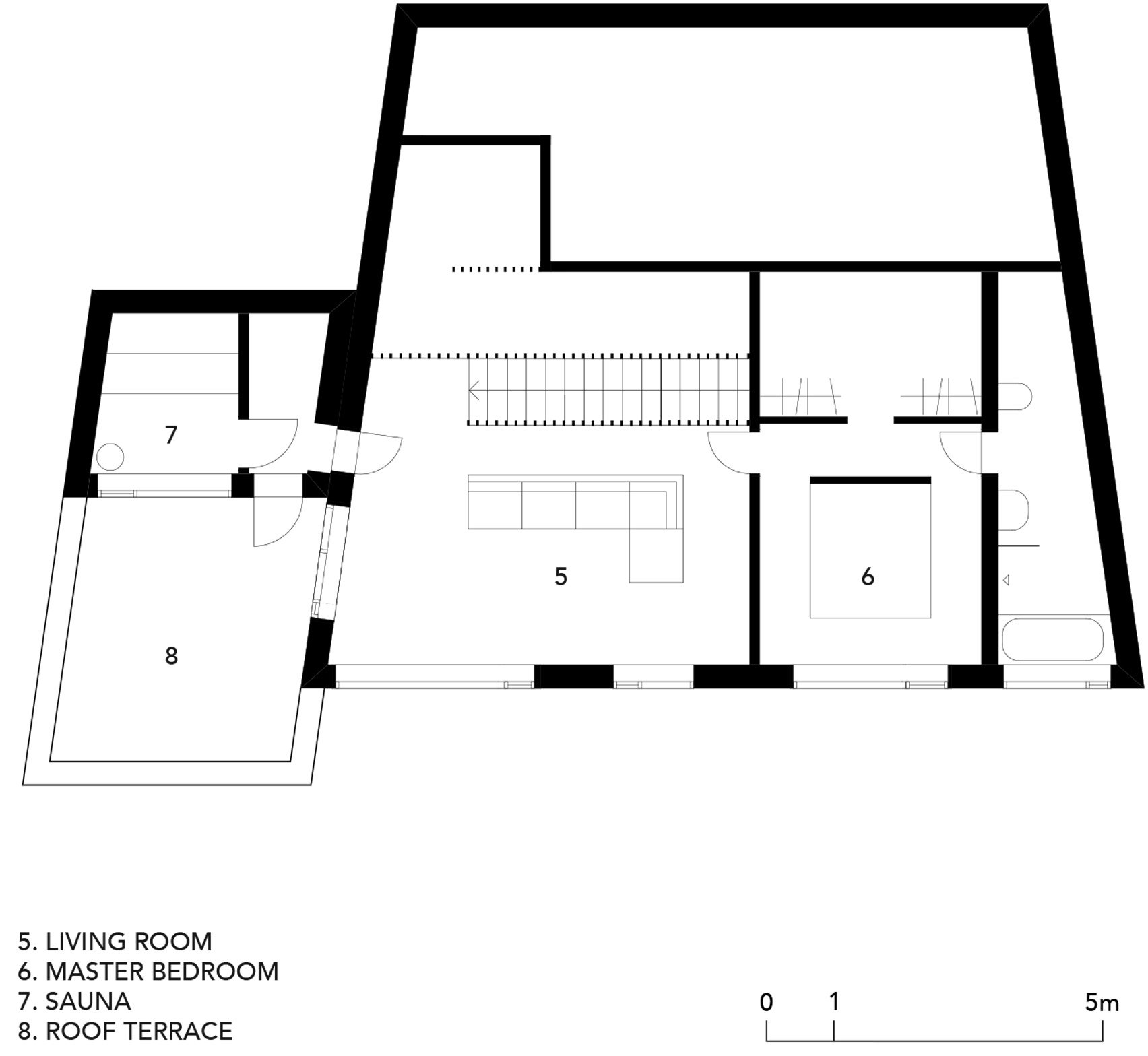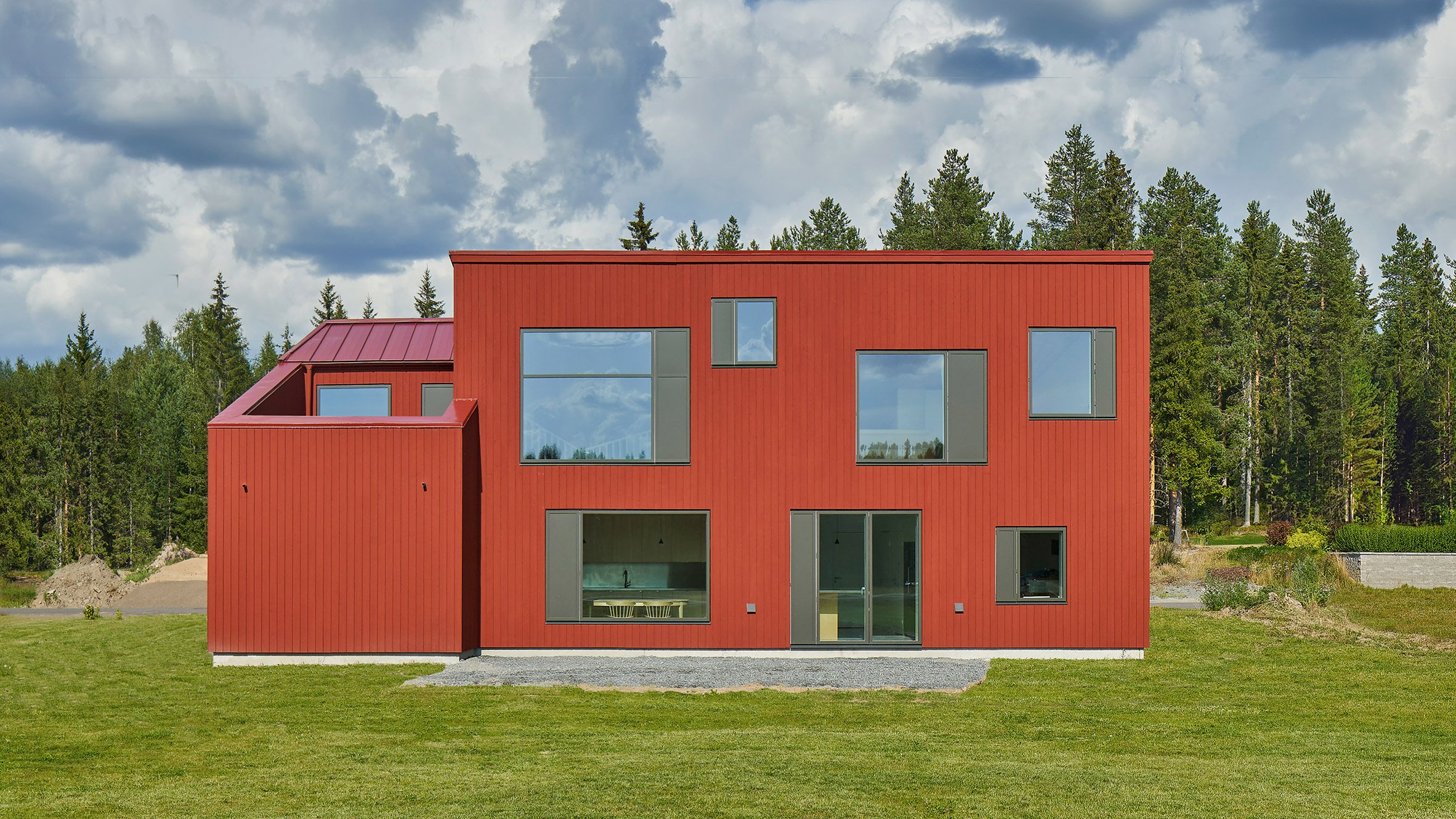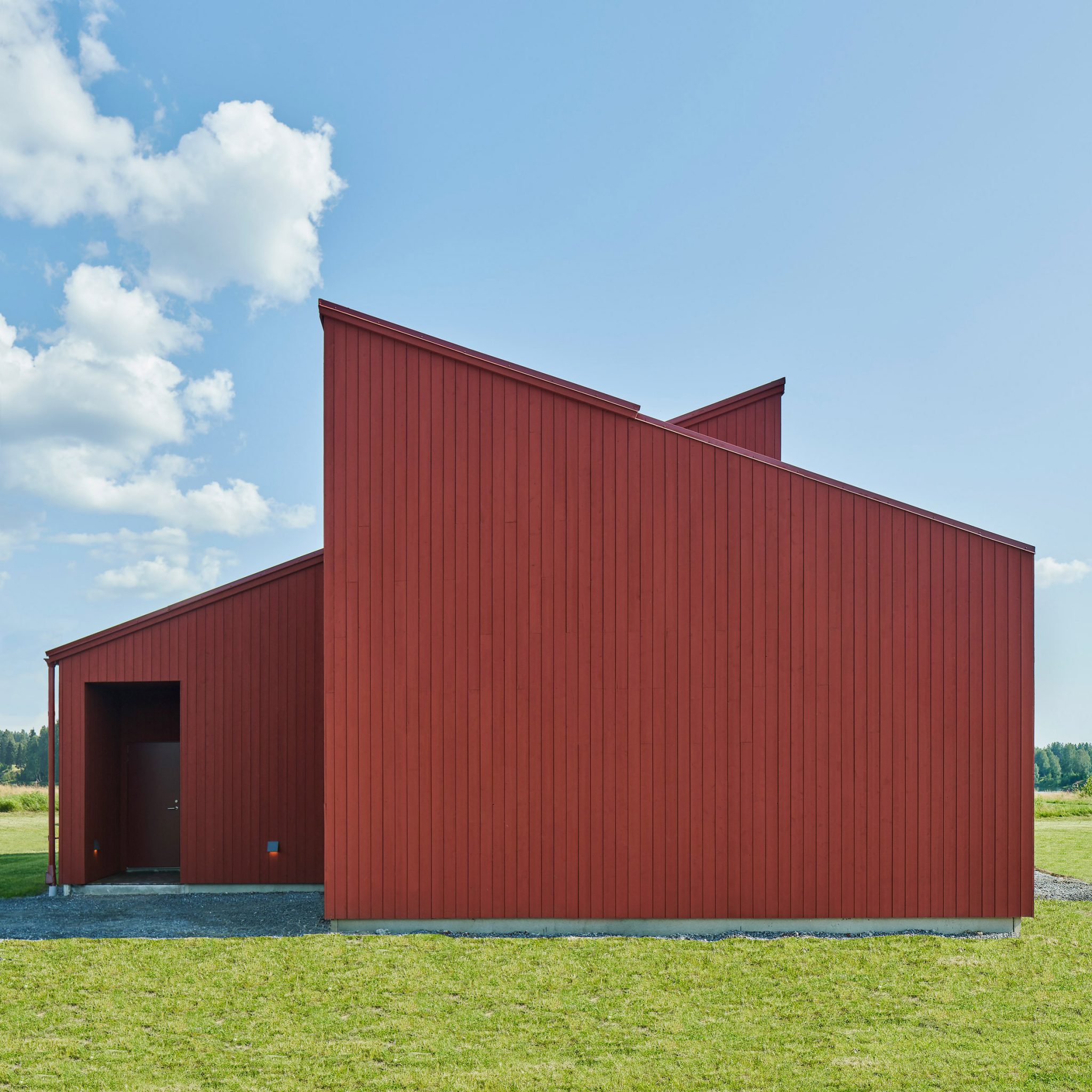 Swedish studio Claesson Koivisto Rune has completed the Simonsson House in the city of Boden, Sweden, cladding it entirely in red-painted planks of local pine.

Located just south of the Arctic Circle, the dwelling is designed by Claesson Koivisto Rune in line with a series of strict planning regulations on the site.

These dictated a maximum height and floor area for Simonsson House and also required it to have a red roof to match other buildings nearby.

To minimise the visual impact of the building volume, Claesson Koivisto Rune split the 220-square metre home into two trapezoidal, mono-pitched forms, each facing in opposite directions.

"[The project] designed itself out of factual limitations, practicalities and necessities," studio co founder Mårten Claesson told Dezeen.

"The best way to realise a proper second floor, working within these restrictions and, at the same time, making the most of the views towards the river, was to use a single pitch roof construction."

Inside, the largest of the two volumes contains Simonsson House's main living spaces. This includes guest bedrooms and a kitchen on the ground floor, and a lounge and main bedroom on the first floor underneath the steep pitch of the roof.

In the smaller volume are a garage and a sauna, topped by a roof terrace that is accessed from the first floor lounge and sheltered by a high parapet.
from dezeen