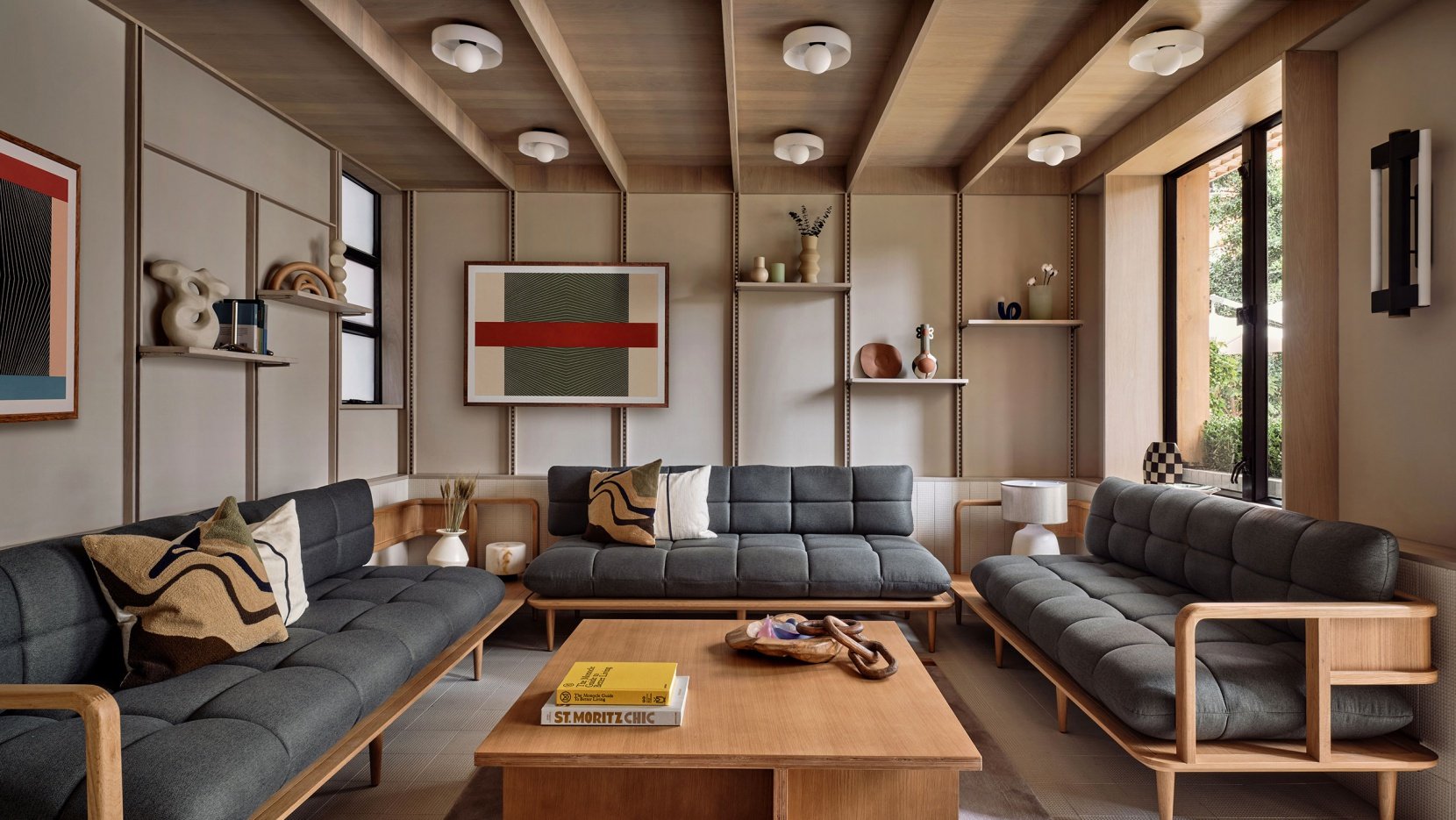 Ying'nFlo Welcomes Young Urban Travellers to Hong Kong in the Brand's Inaugural Property

Located on a hilly street in Wan Chai, a vibrant neighbourhood in the heart of Hong Kong known for its unique architecture, bars, restaurants and nightlife, the first property of hospitality lifestyle brand Ying'nFlo sets the stage for the brand's proposition, namely a modern, homely environment for young urban travellers seeking chic accommodation at affordable prices. Tasked with materializing the brand's hospitality ethos, Shanghai and Hong Kong based architecture and interior design practice Linehouse have imbued the guesthouse's social spaces and three guestrooms with a warm, welcoming and familiar feel by focusing on style as much as comfort and functionality. Clean lines, rounded forms, natural materials and a muted colour palette create an inviting setting with splashes of peach, mango-yellow and pistachio hues, while curated artwork and objects add a playful sense of contemporary elegance and effortless sophistication.

Greeted by an expansive, colourful outdoor mural created by Berlin based artist Josephine Rais, whose vibrant iconography has also found its way onto the brand's website, guests are welcomed into a series of art-filled communal rooms that have been designed more like a house's living spaces than a hotel lobby. You won't find a reception desk here as check-in and out takes place through an app through which staff can also be reached.


First in line is the Collector's Room, a cosy space swathed in neutral beige tones featuring a light oak communal table perfect for congregating around to chat or work, with patio doors leading to a small terrace centred on an olive tree. Through the lift lobby, the Arcade is conceived as a playroom where guests can chill and play games, while the inviting Music Room takes on the role of a parlour with three custom-designed sofas. Throughout, ceramic floor tiles, hand-rendered plastered walls and wood-panelled ceilings create a soothing ambience and instil a sense of craftsmanship while a curated collection of artworks and objects that echo the geometric forms and muted colours of Linehouse's interior design reinforce the scheme's eclectic simplicity while adding character.


The aesthetic of elegant simplicity carries on in the three guest rooms on the upper floor where a clean palette of plaster, wood, white washed oak and canvas is combined with pale green hues in the painted ceilings, window and door frames and hand-glazed tiles in the bathrooms and kitchenettes.

Offsetting the muted colours of the interiors, the garden terrace is marked by the yellow striped banquette seating and green hues of the outdoor furniture and surrounding vegetation. Featuring undulating lines and circular sitting booths, the terrace is hands down the most fun-packed space in the guesthouse.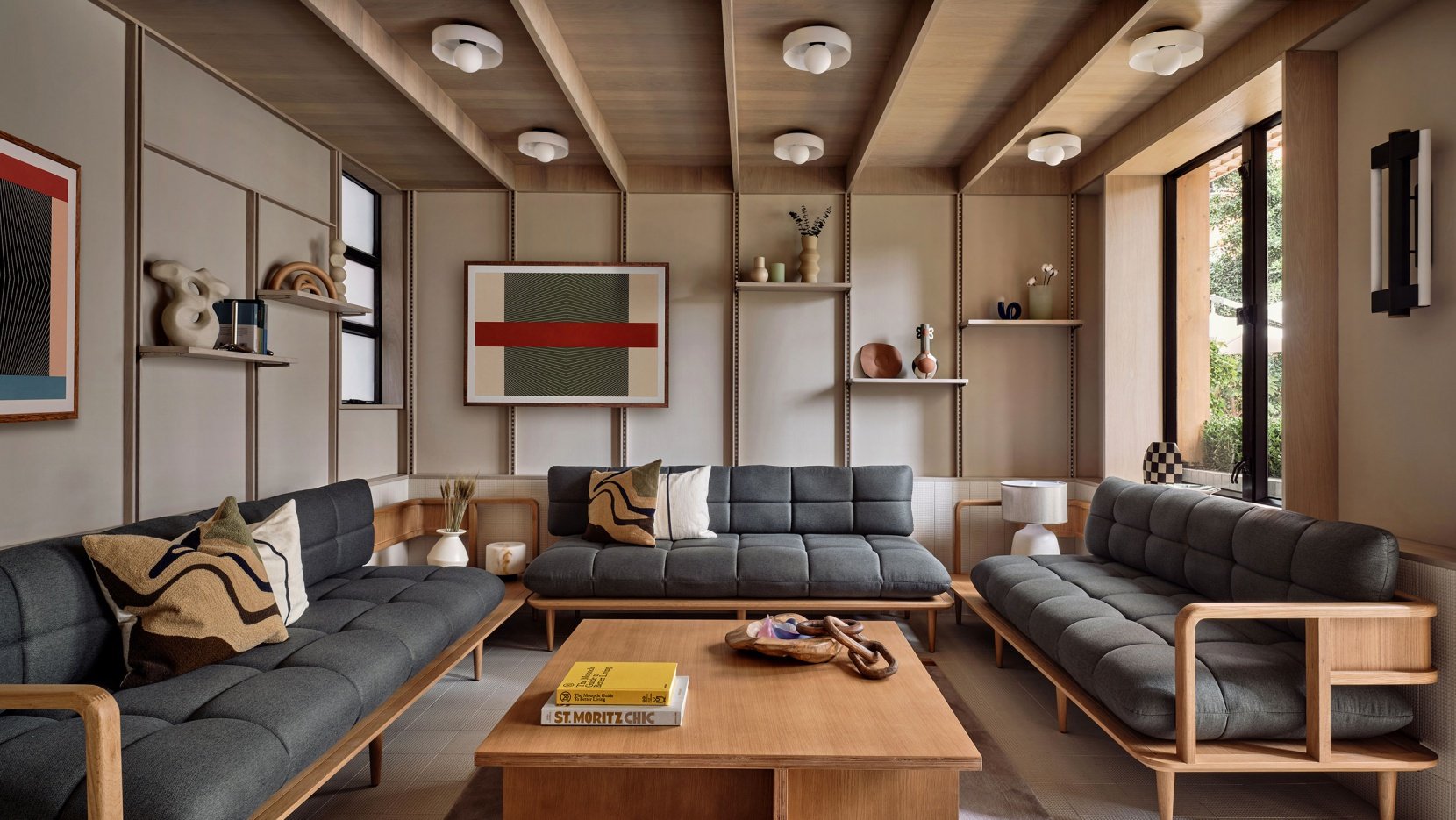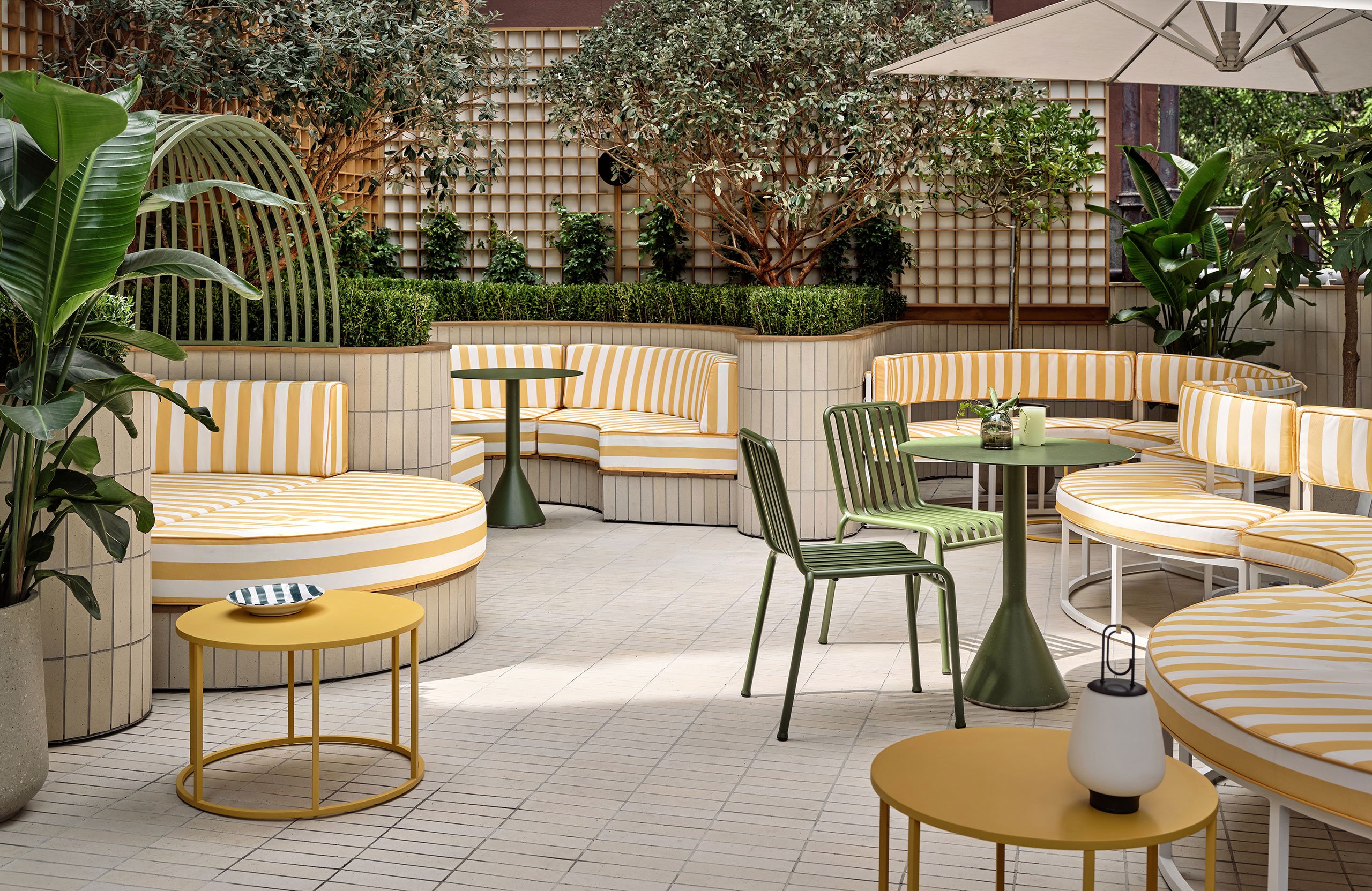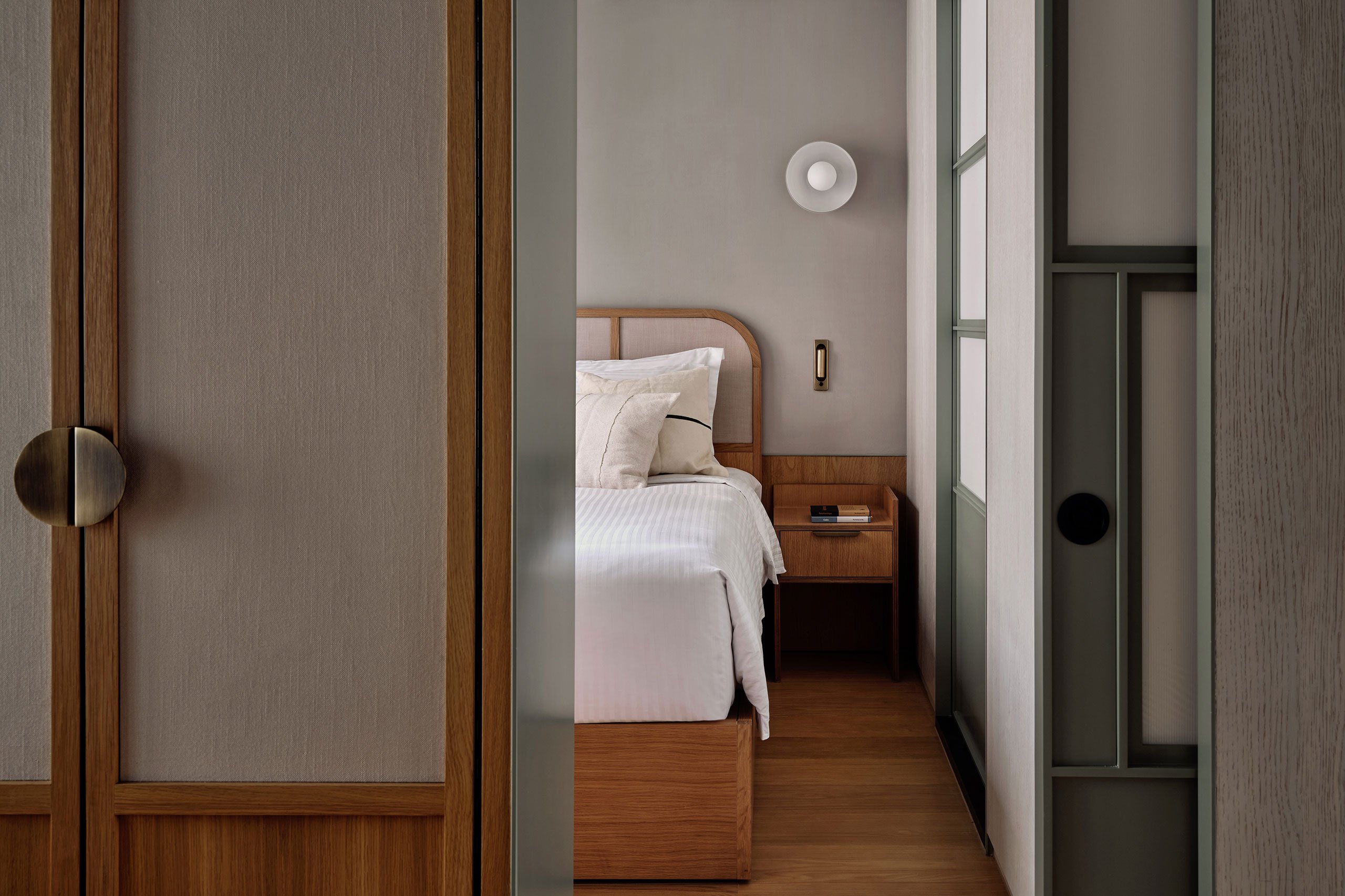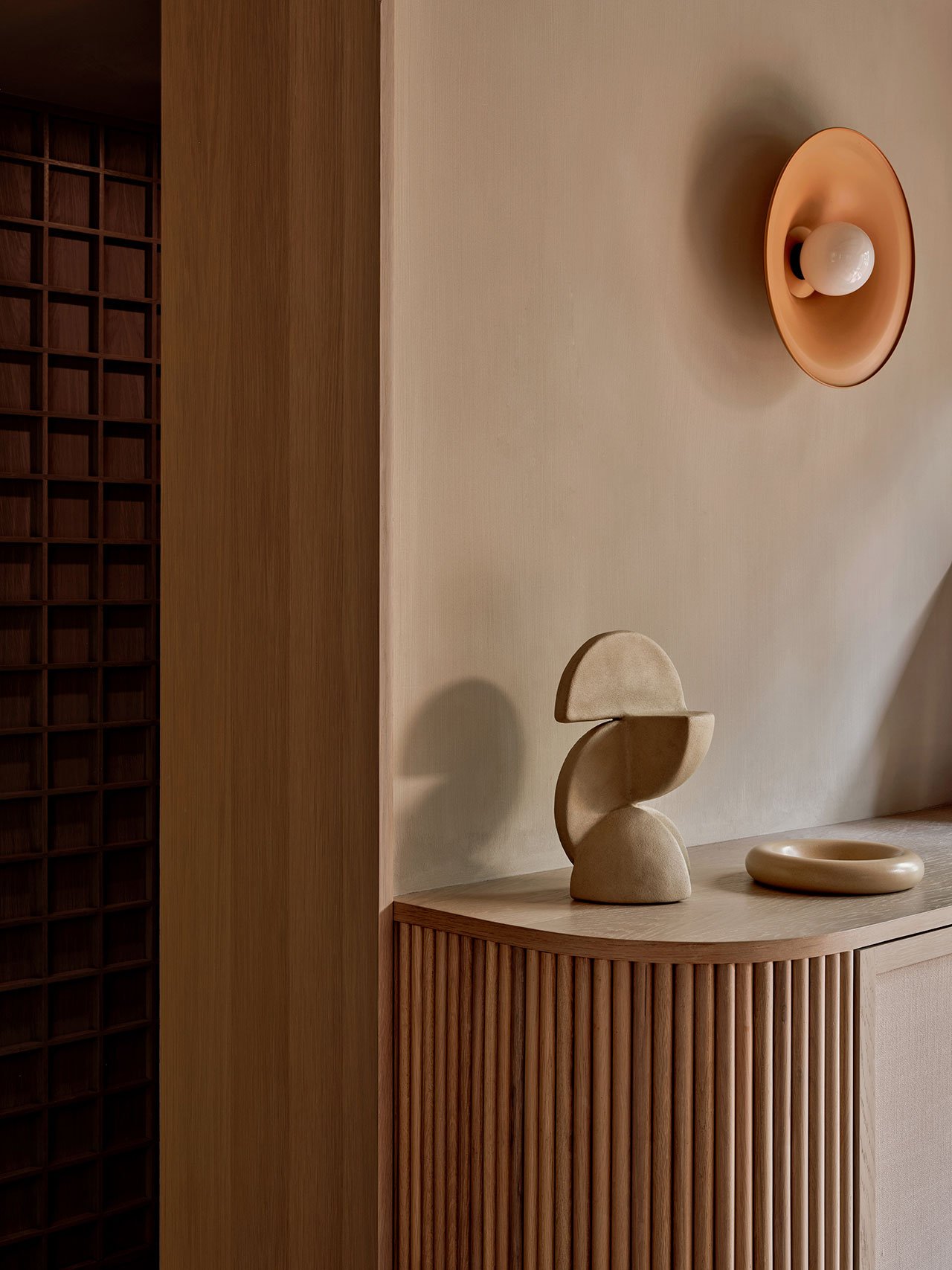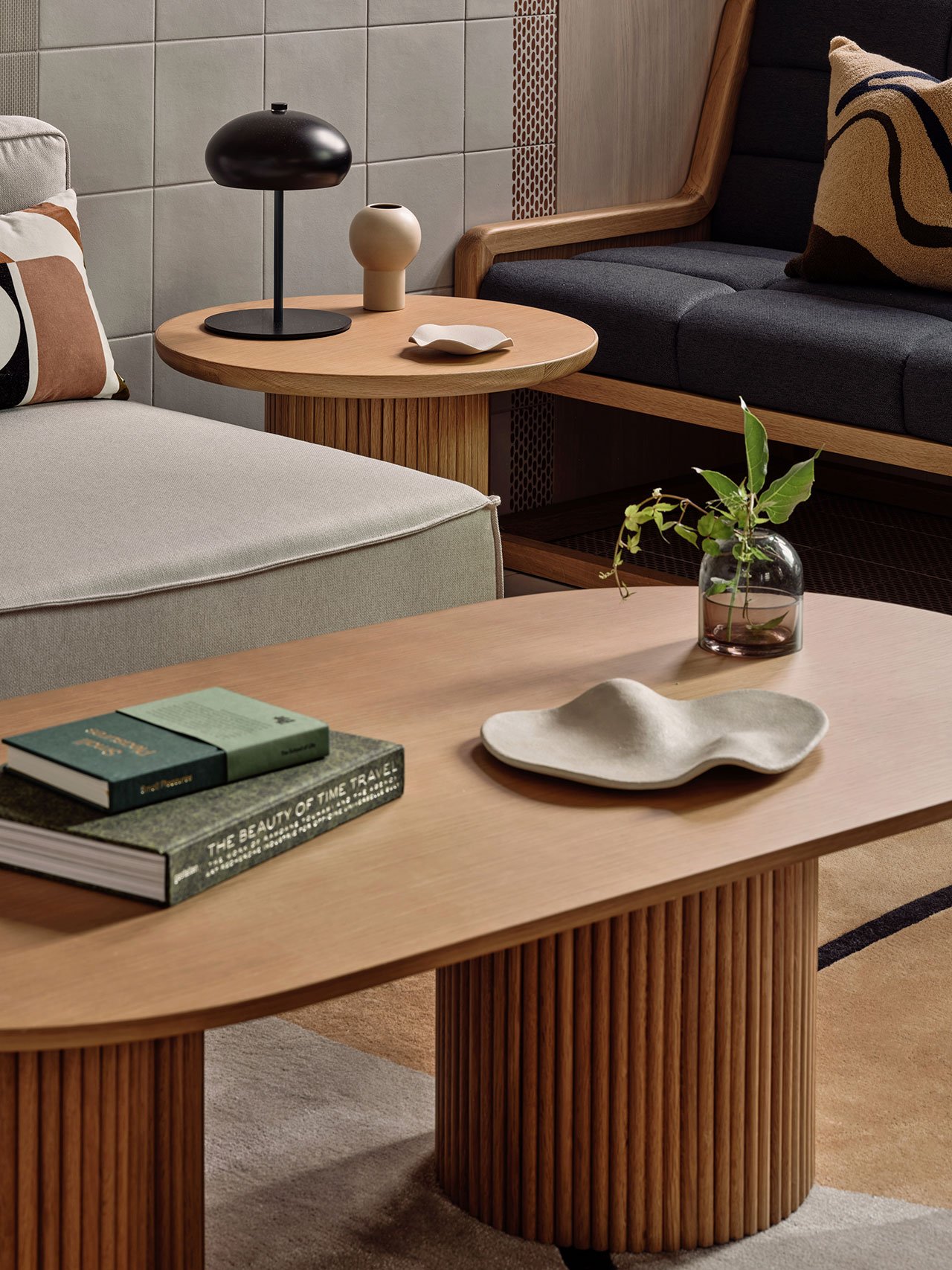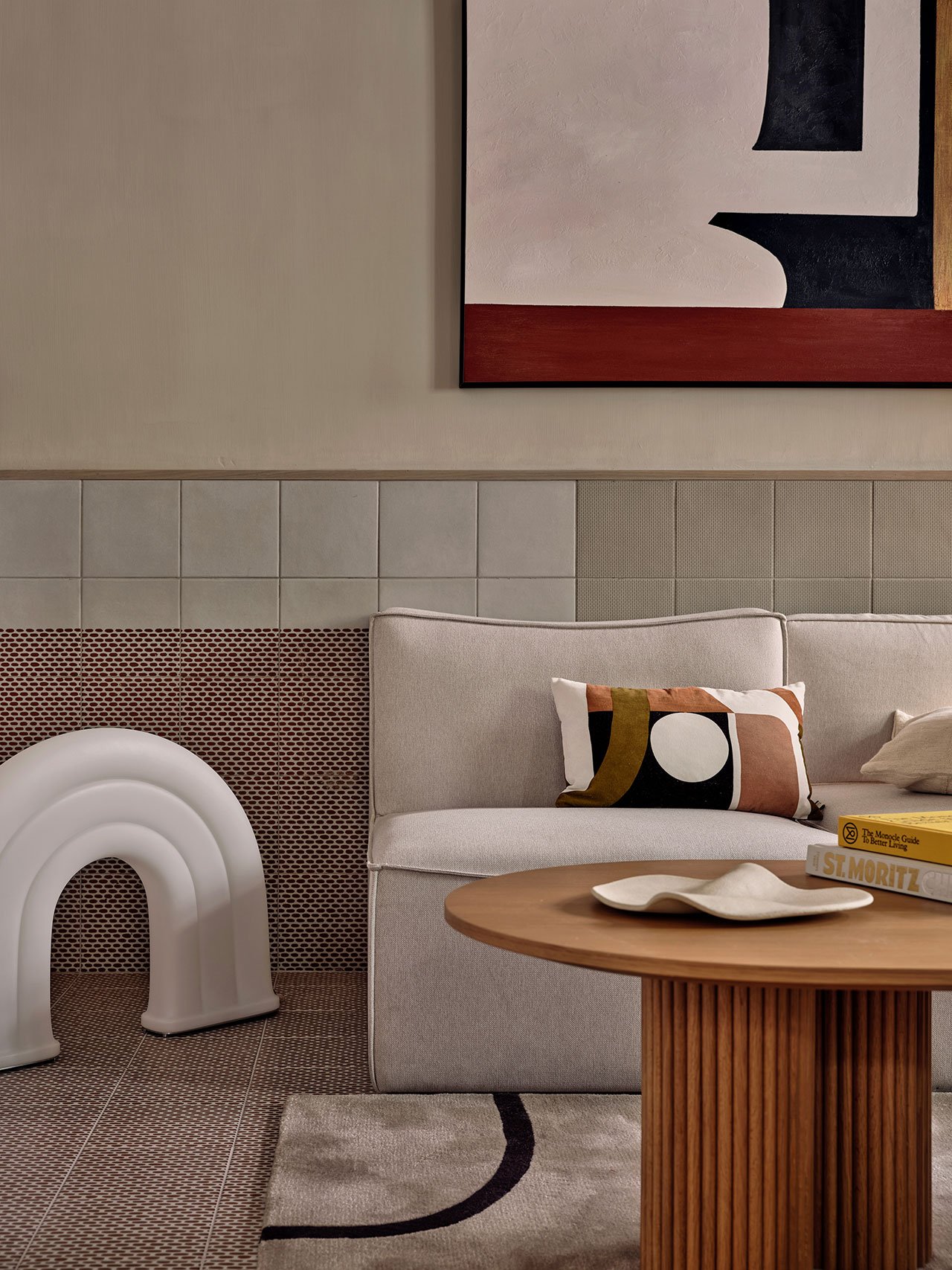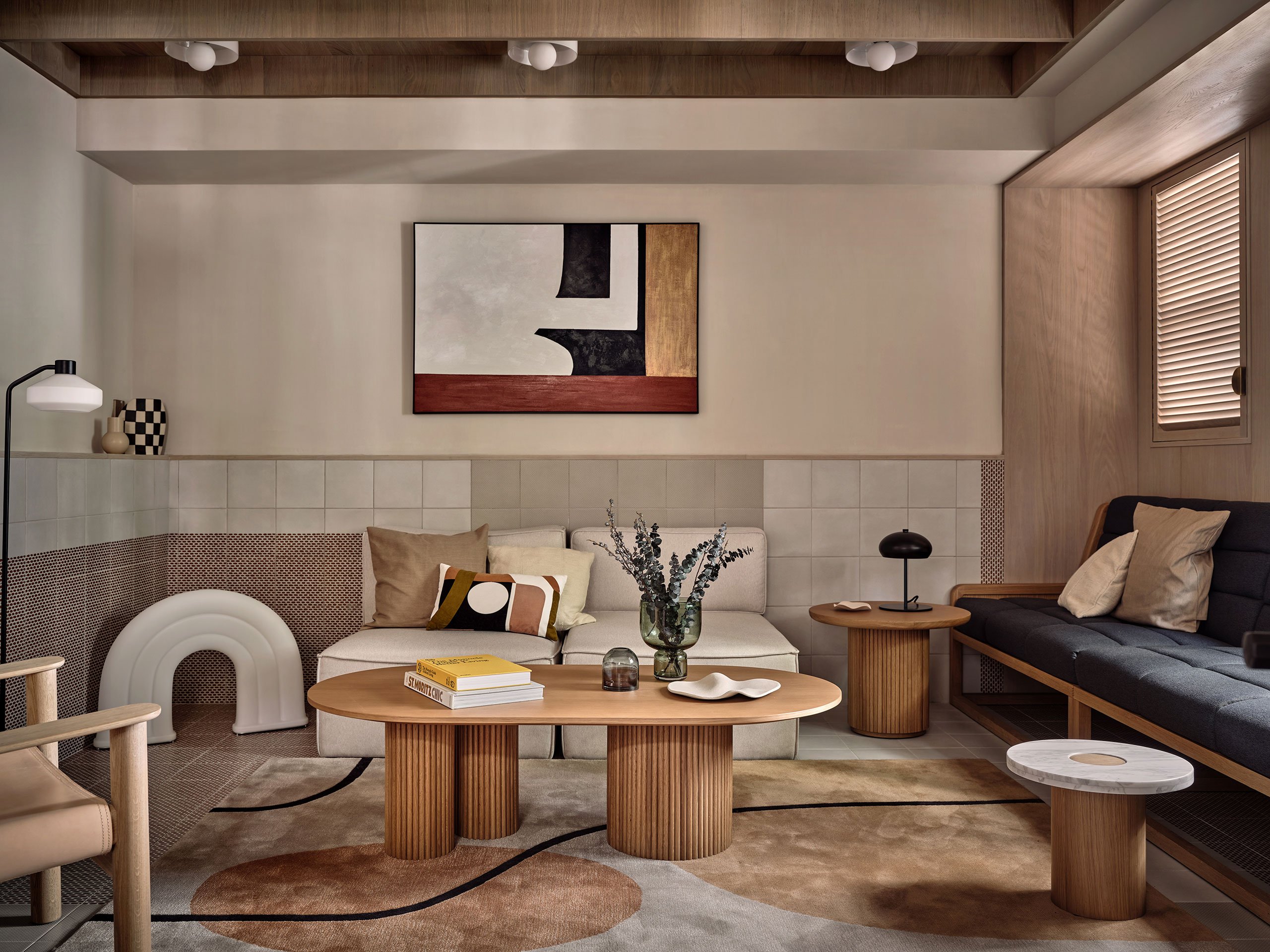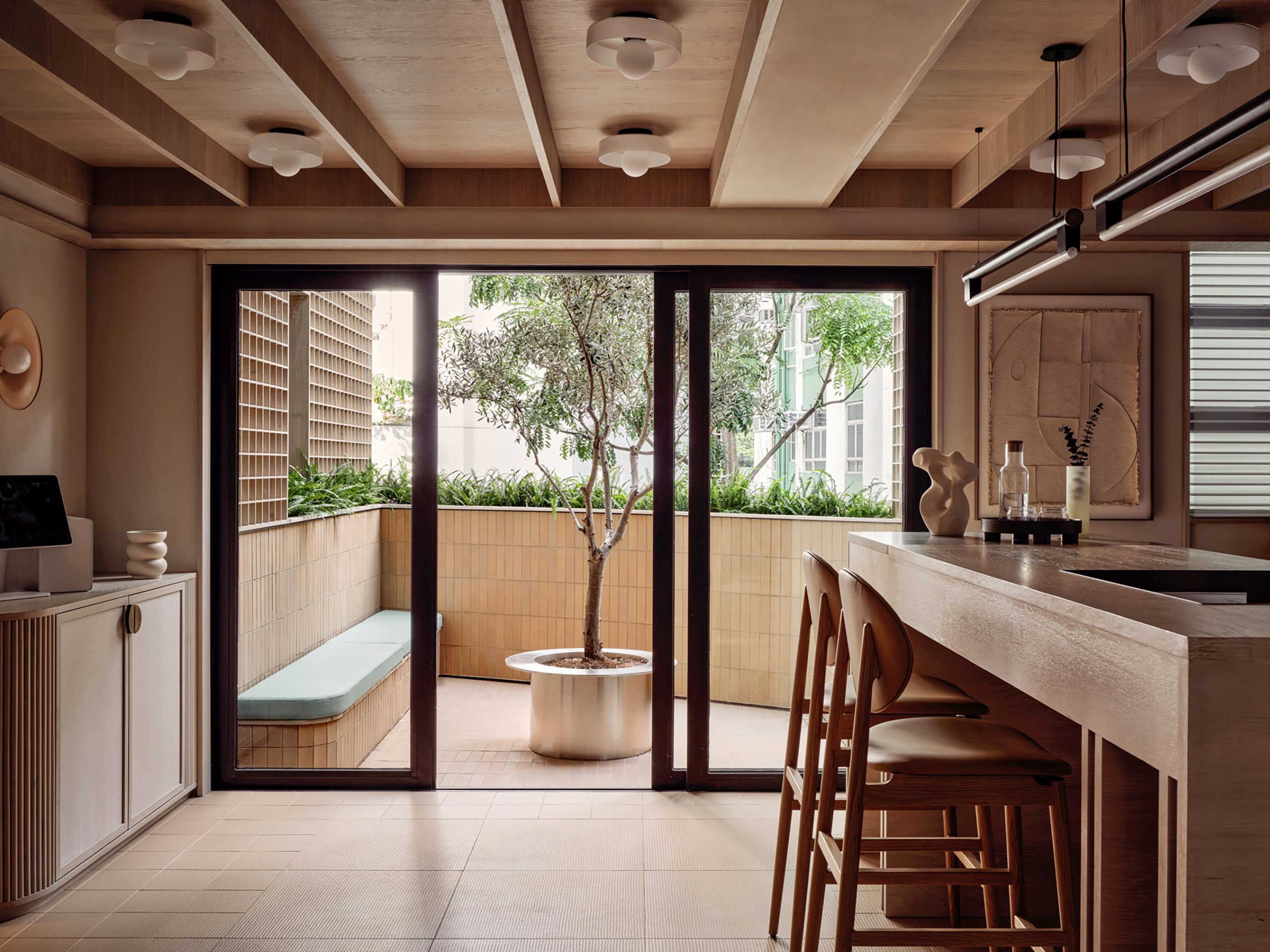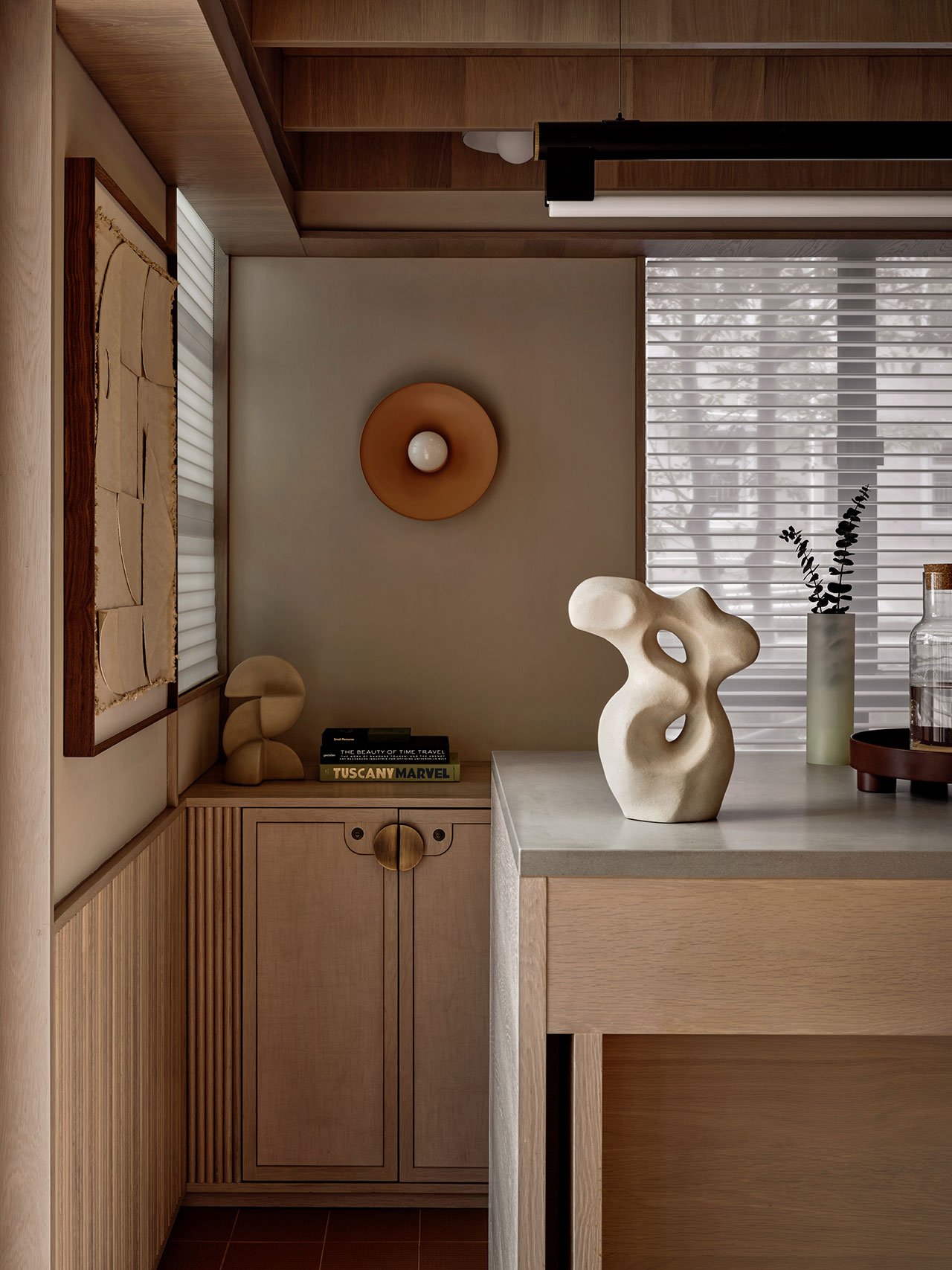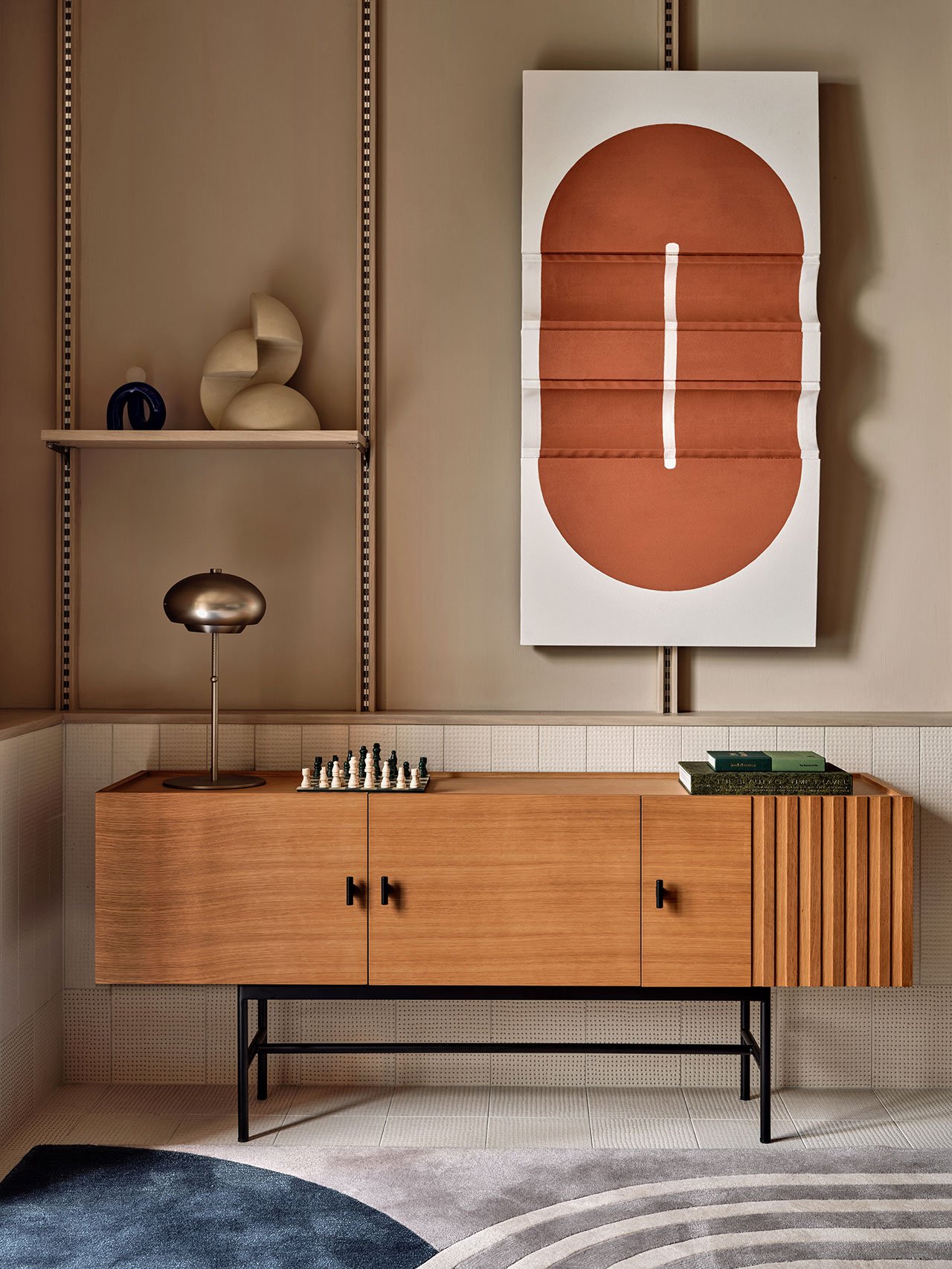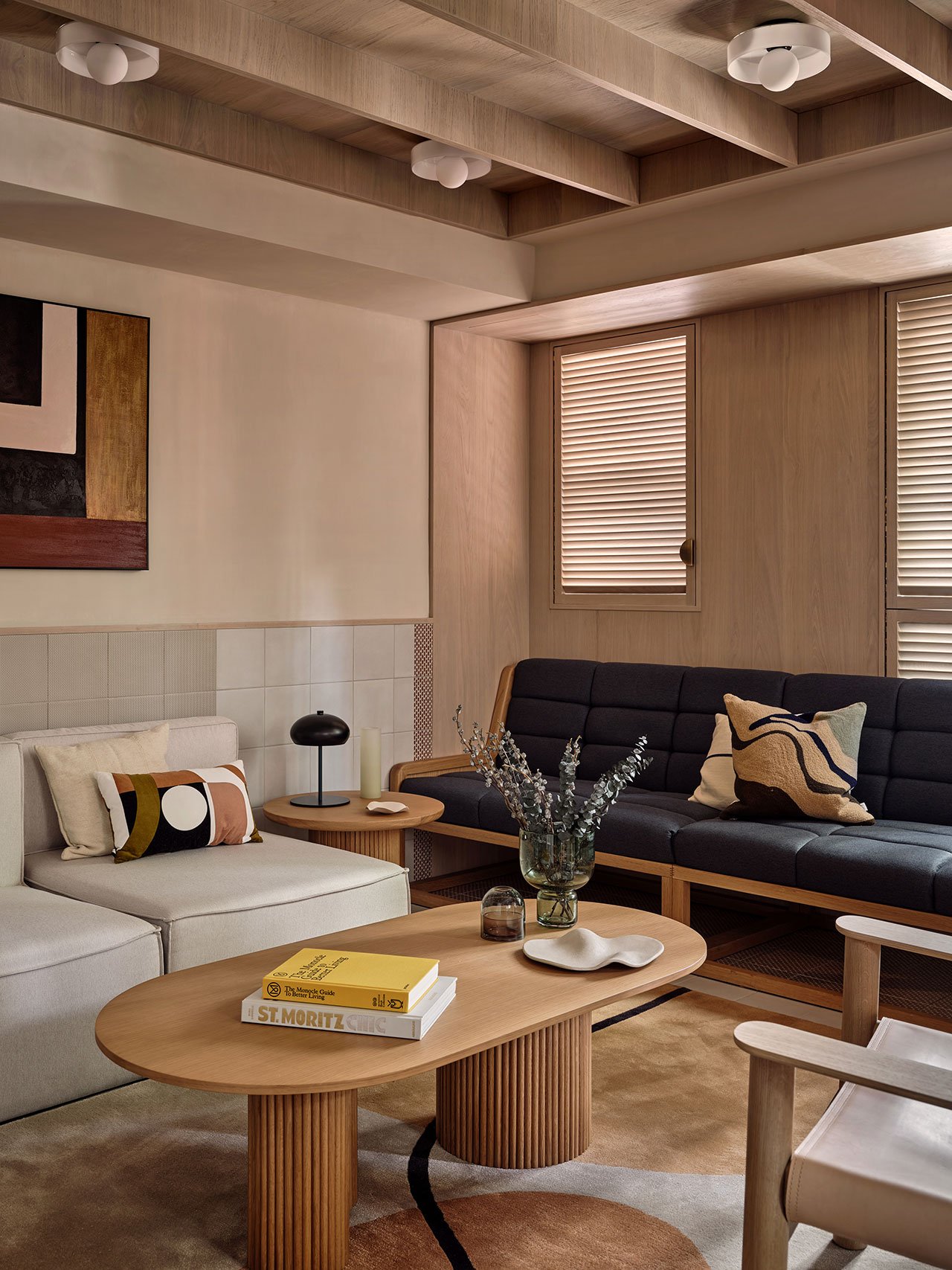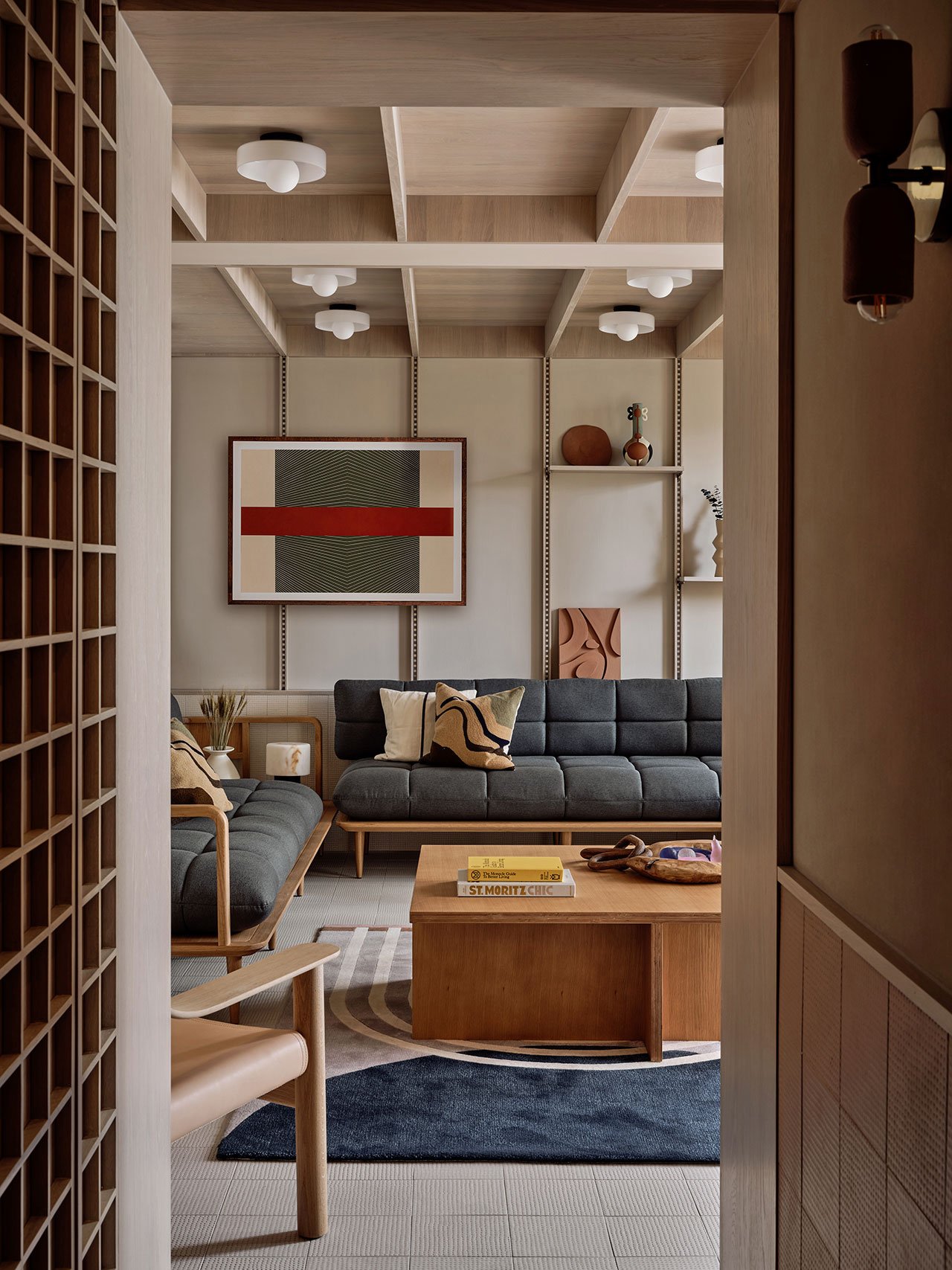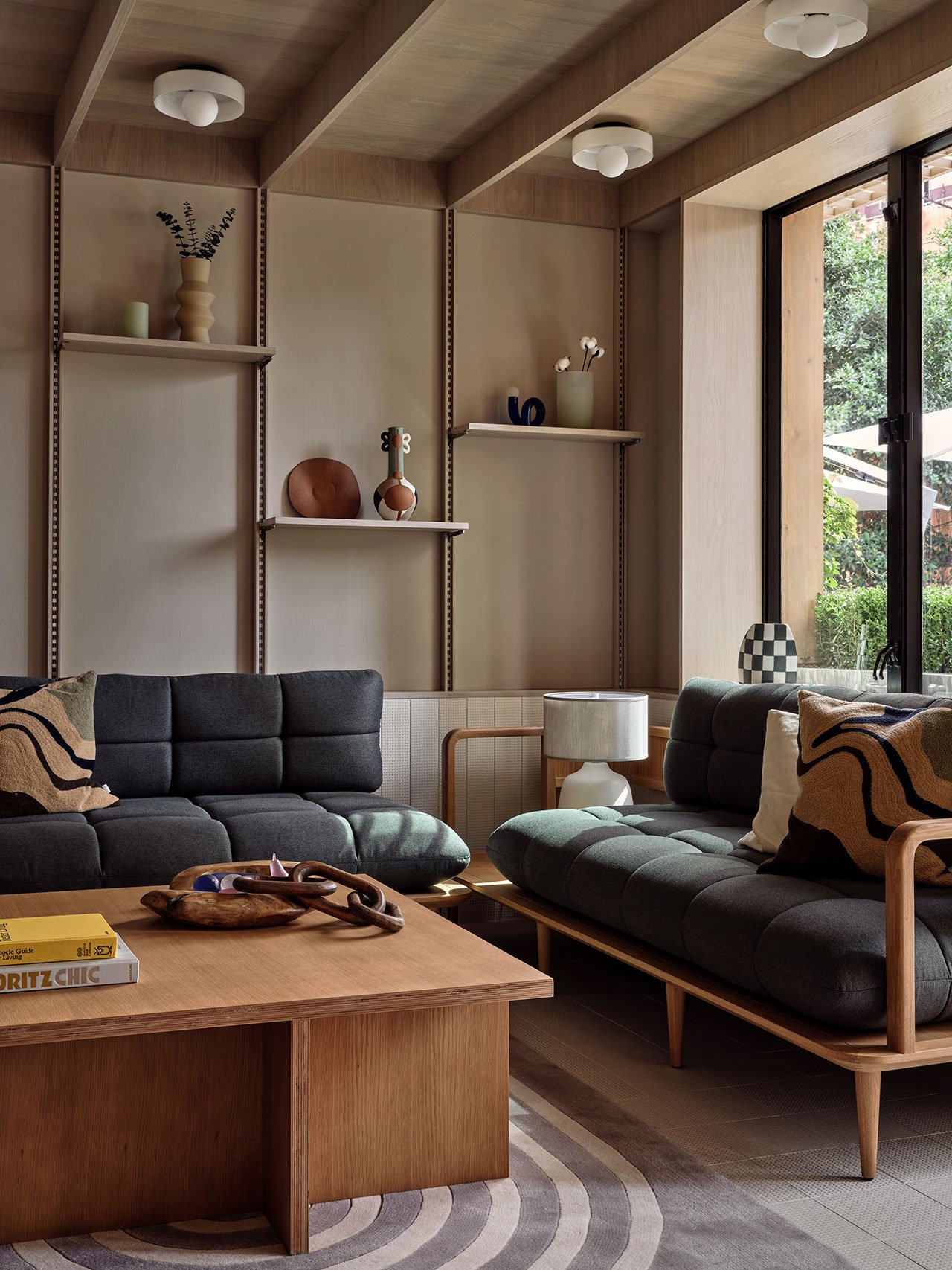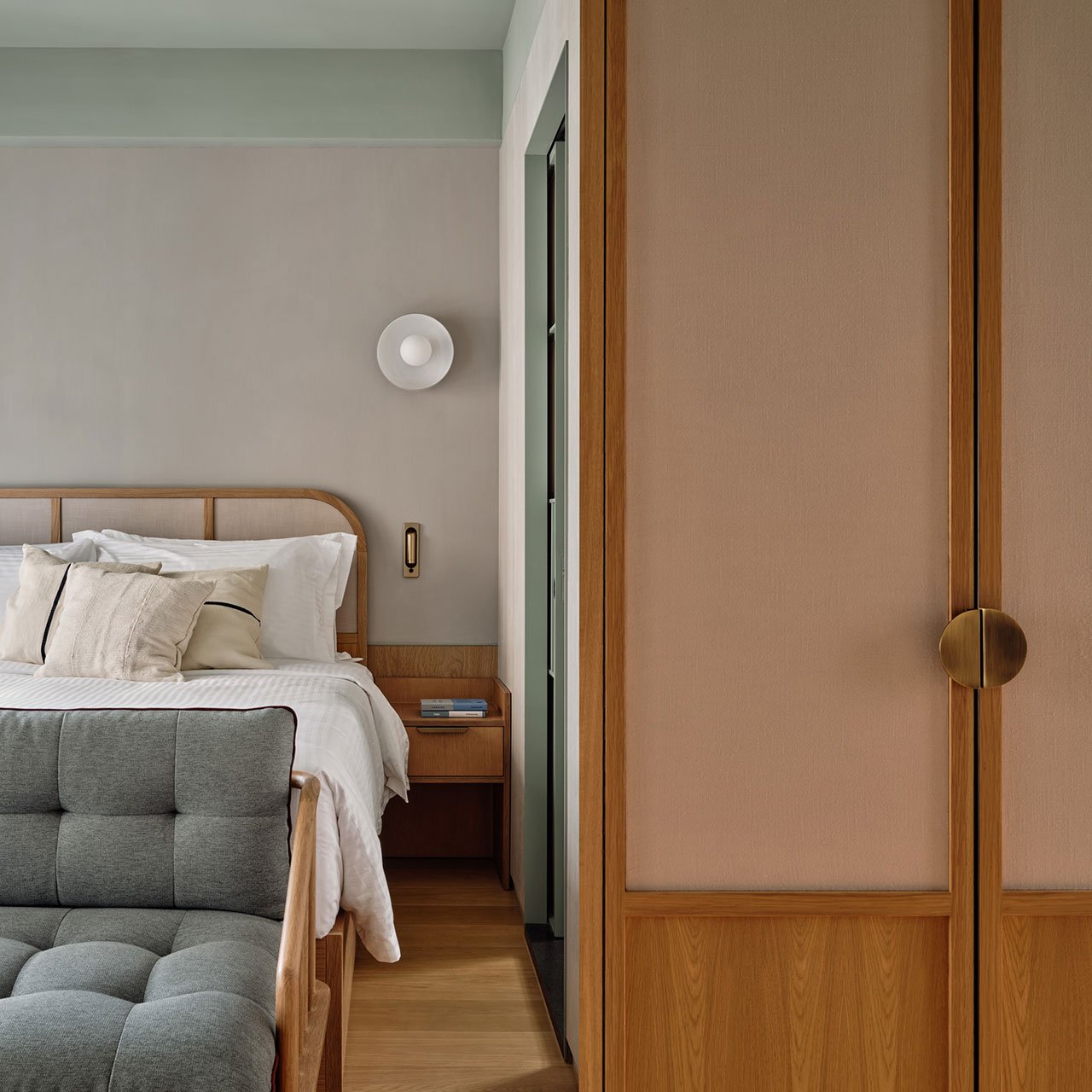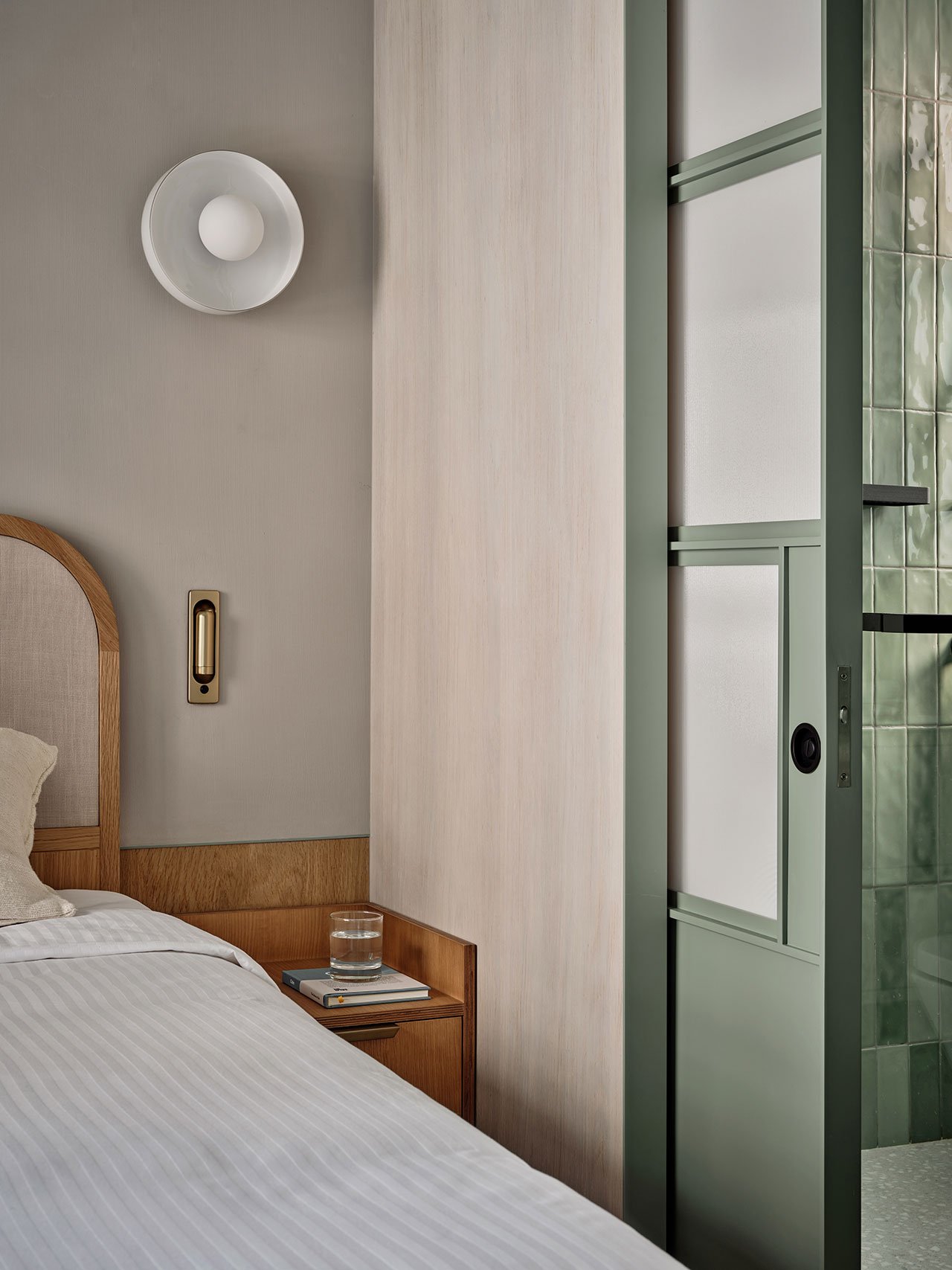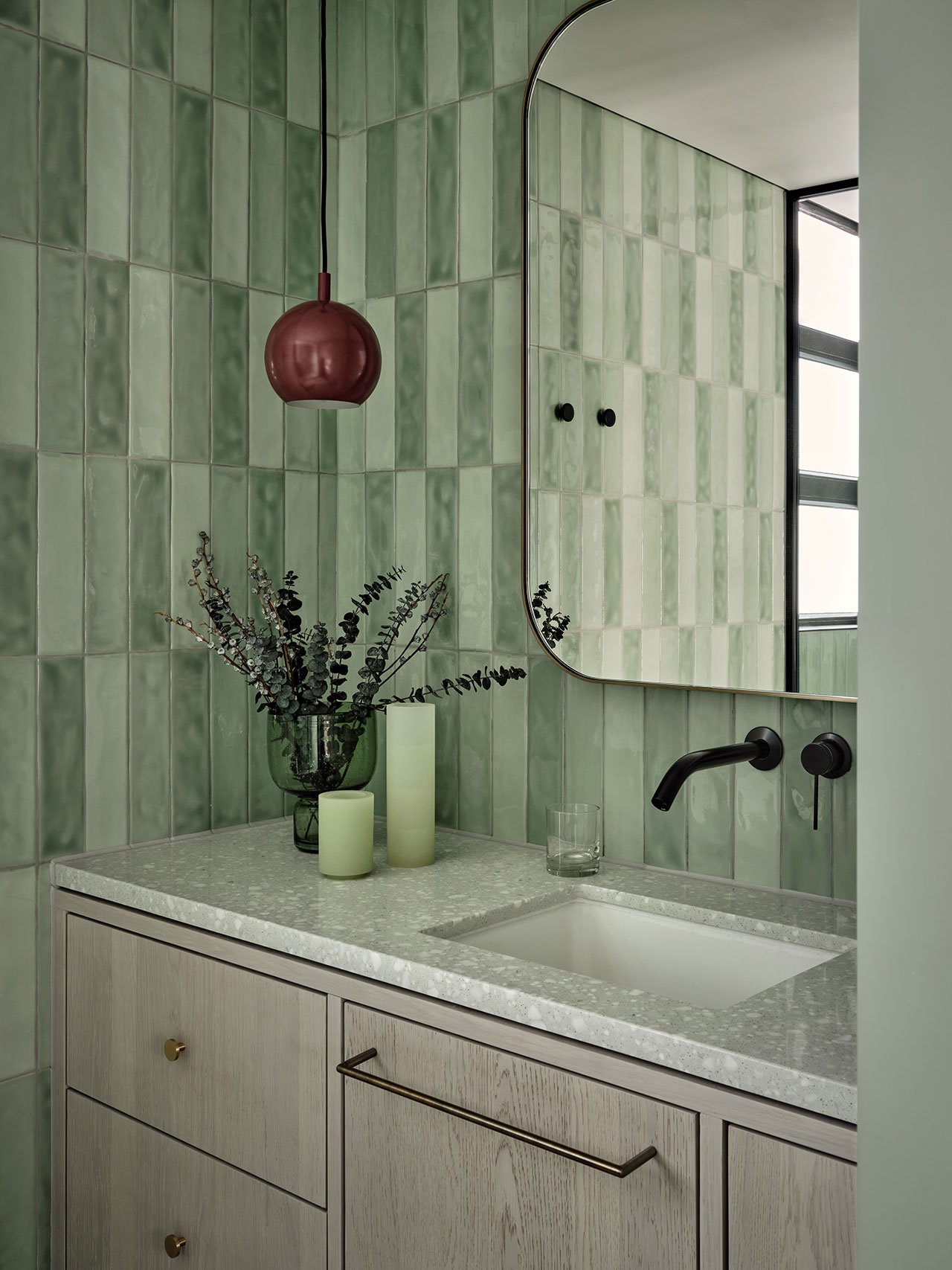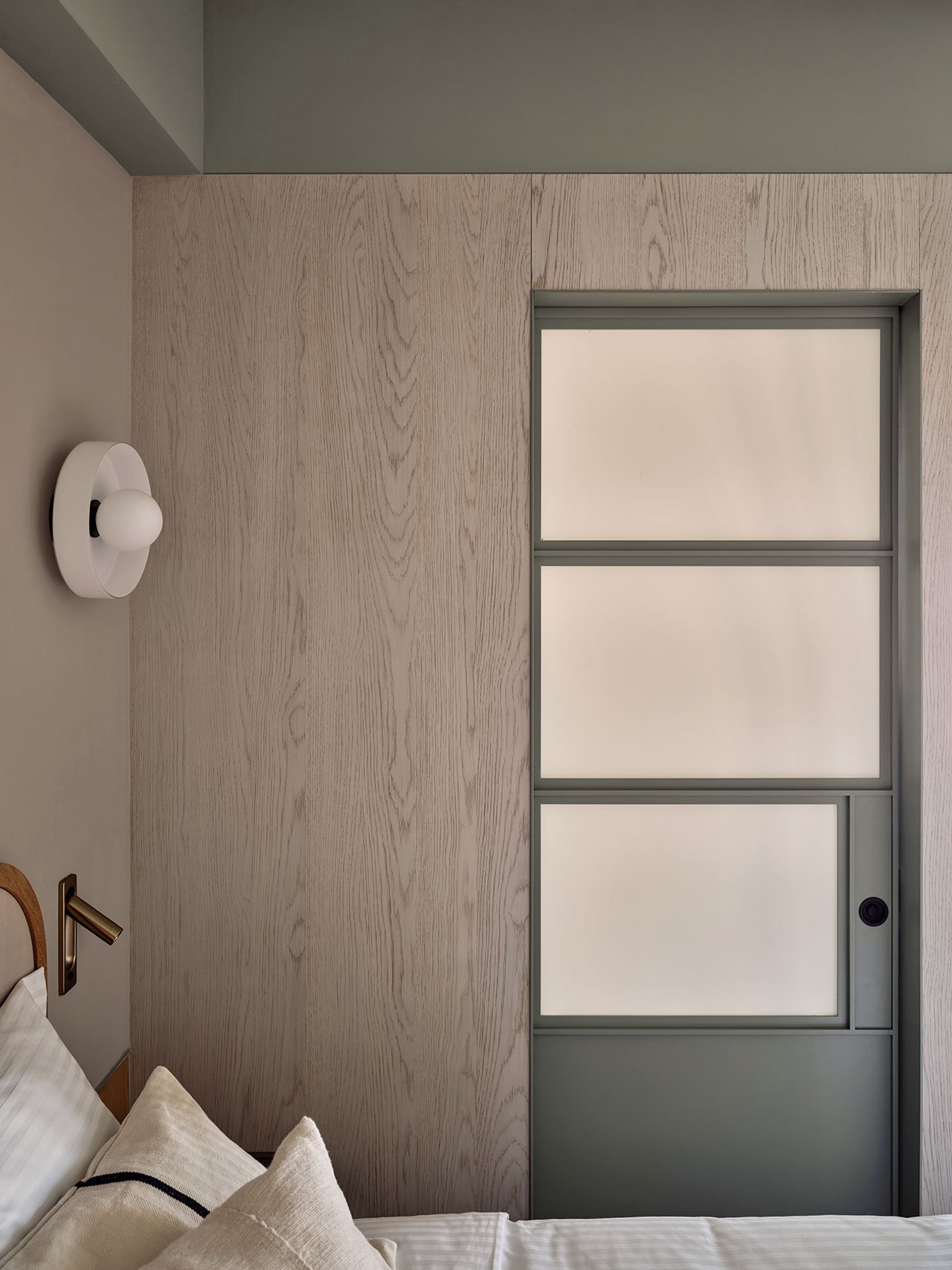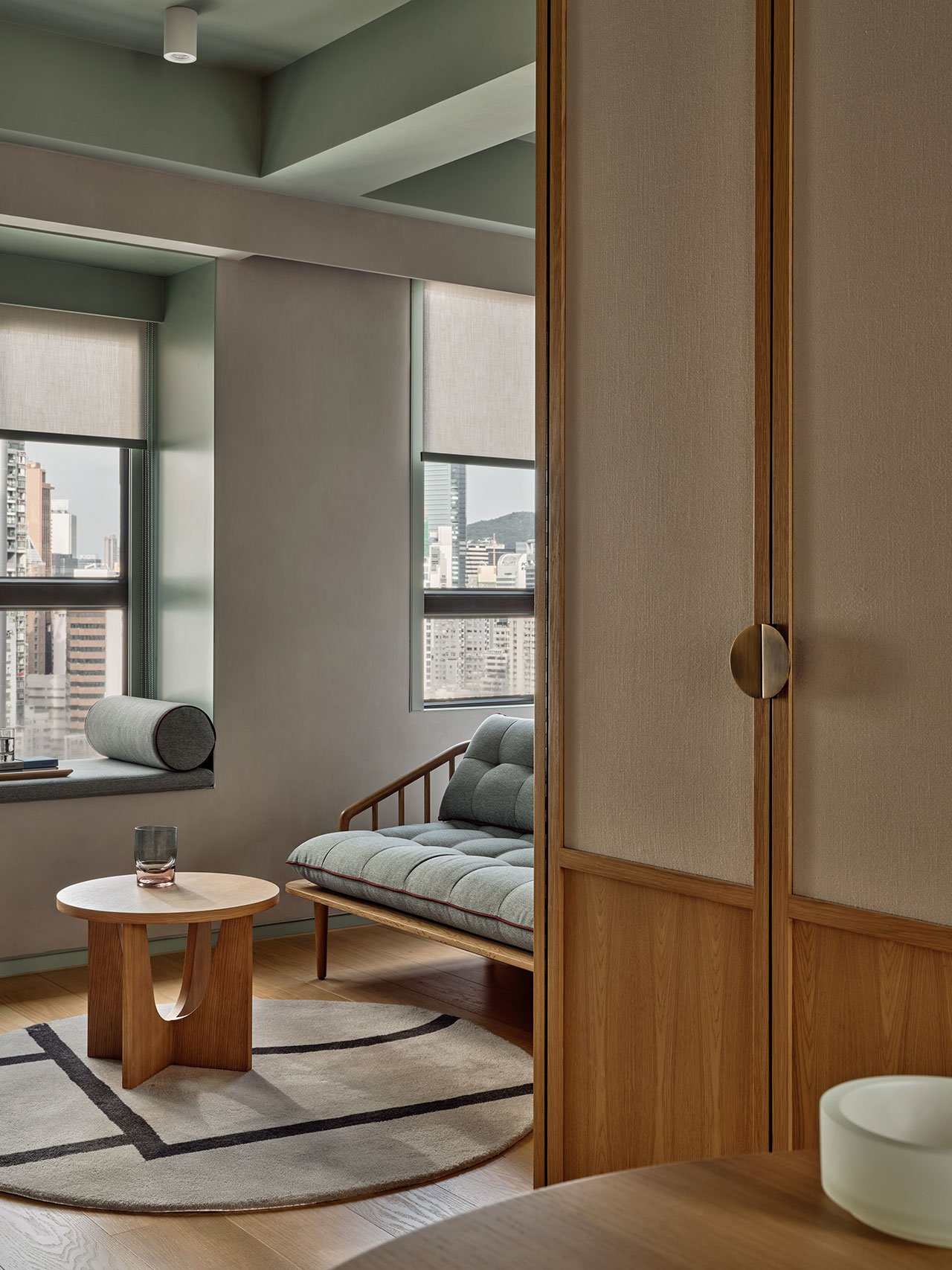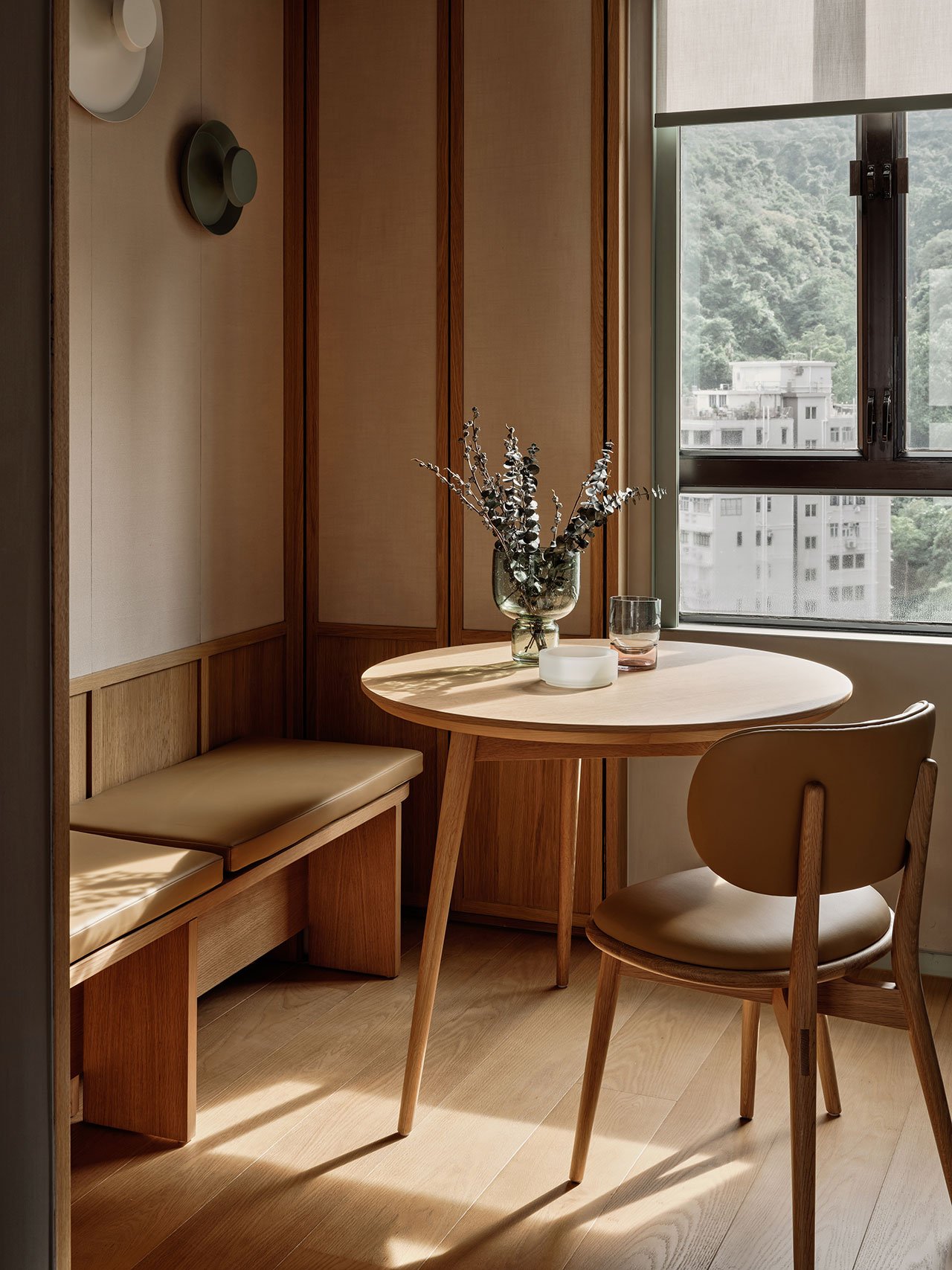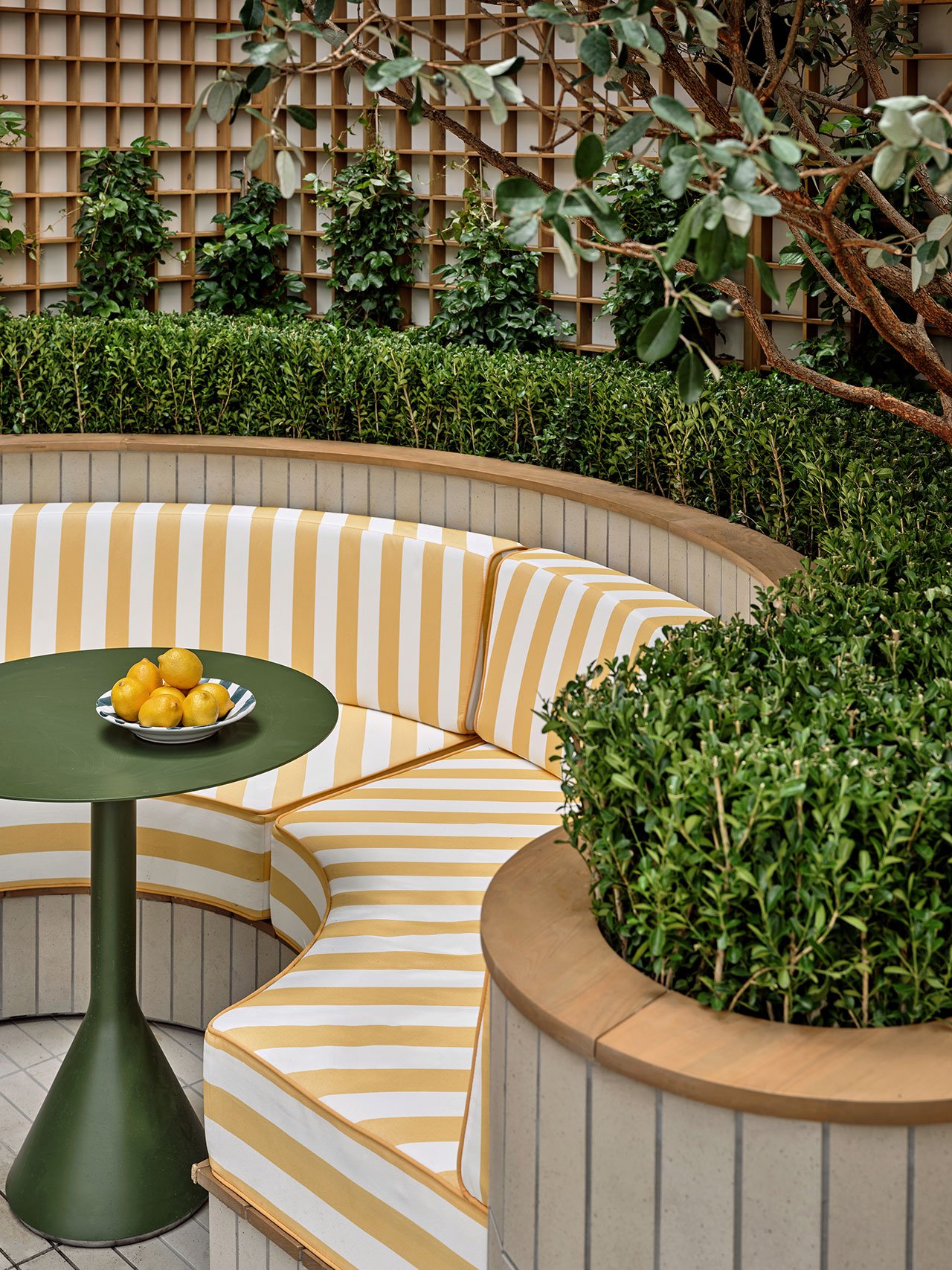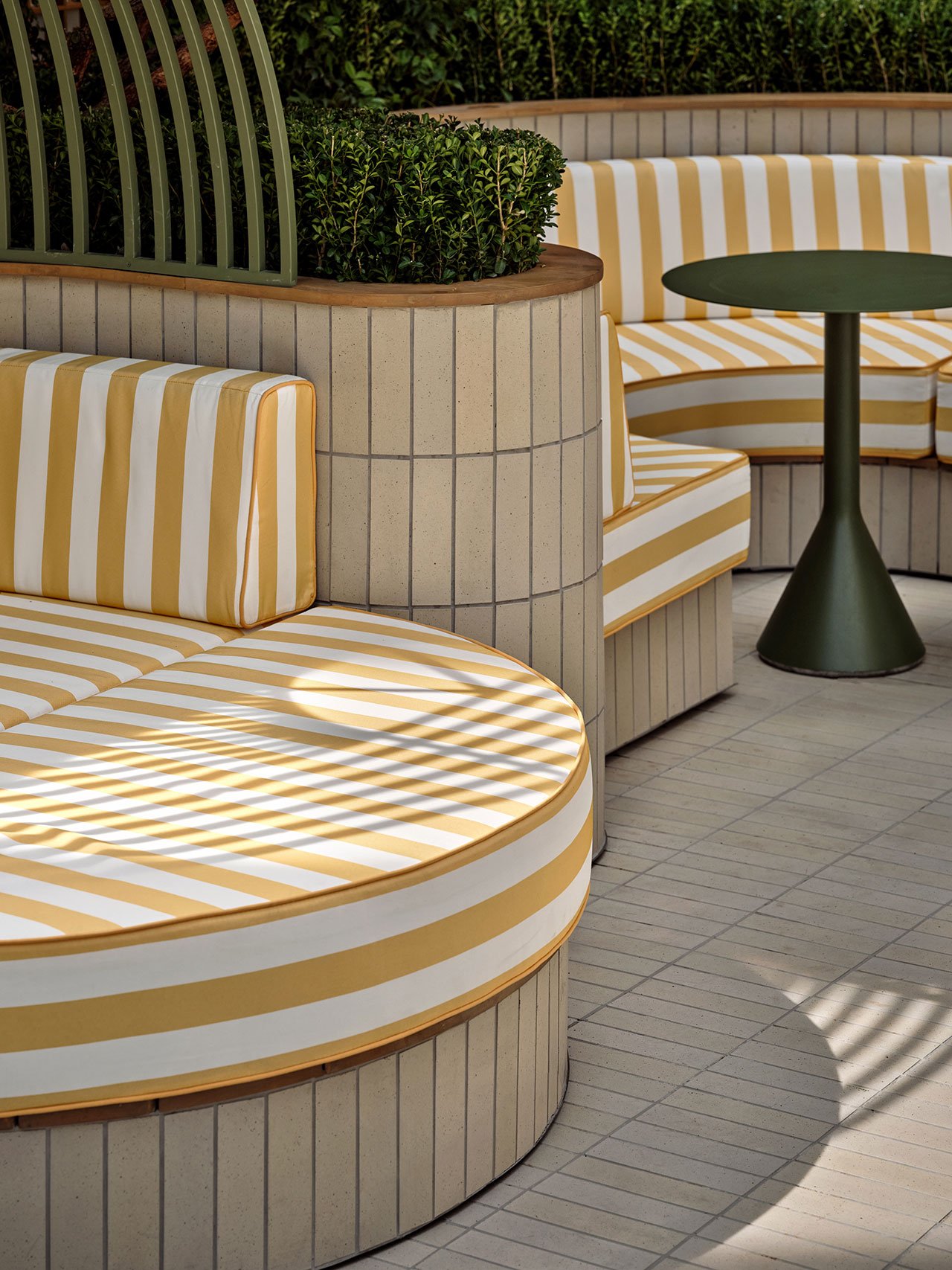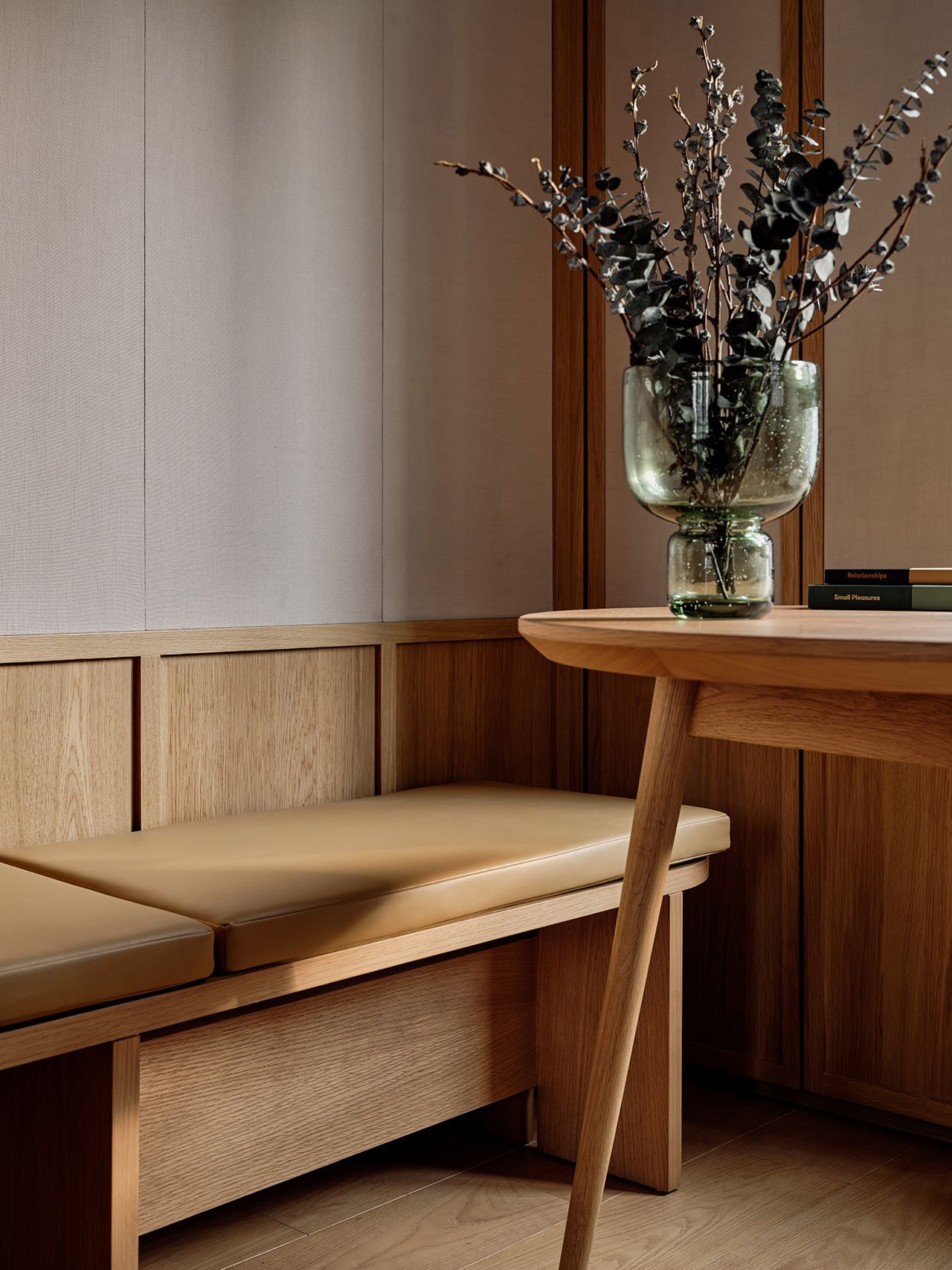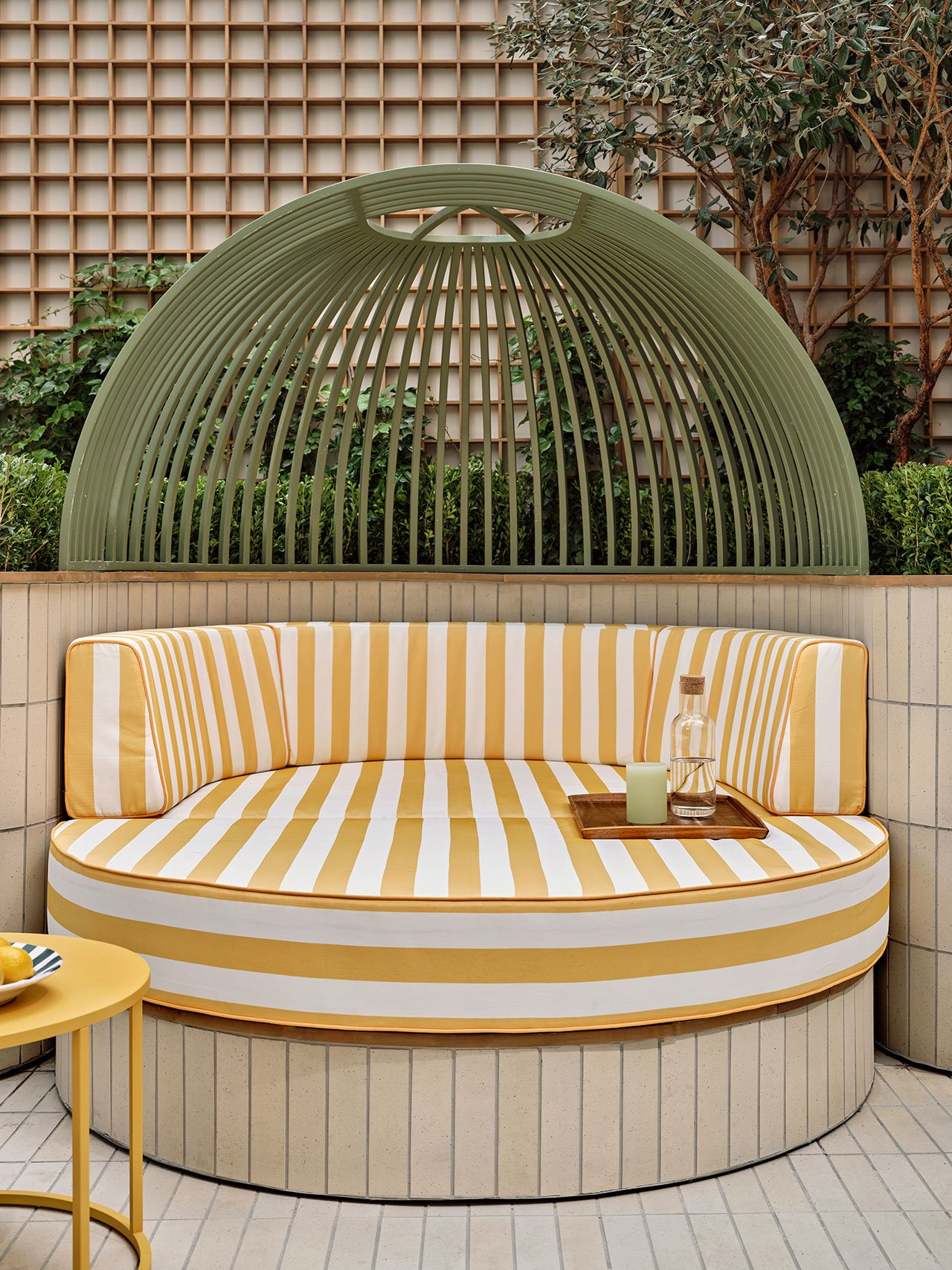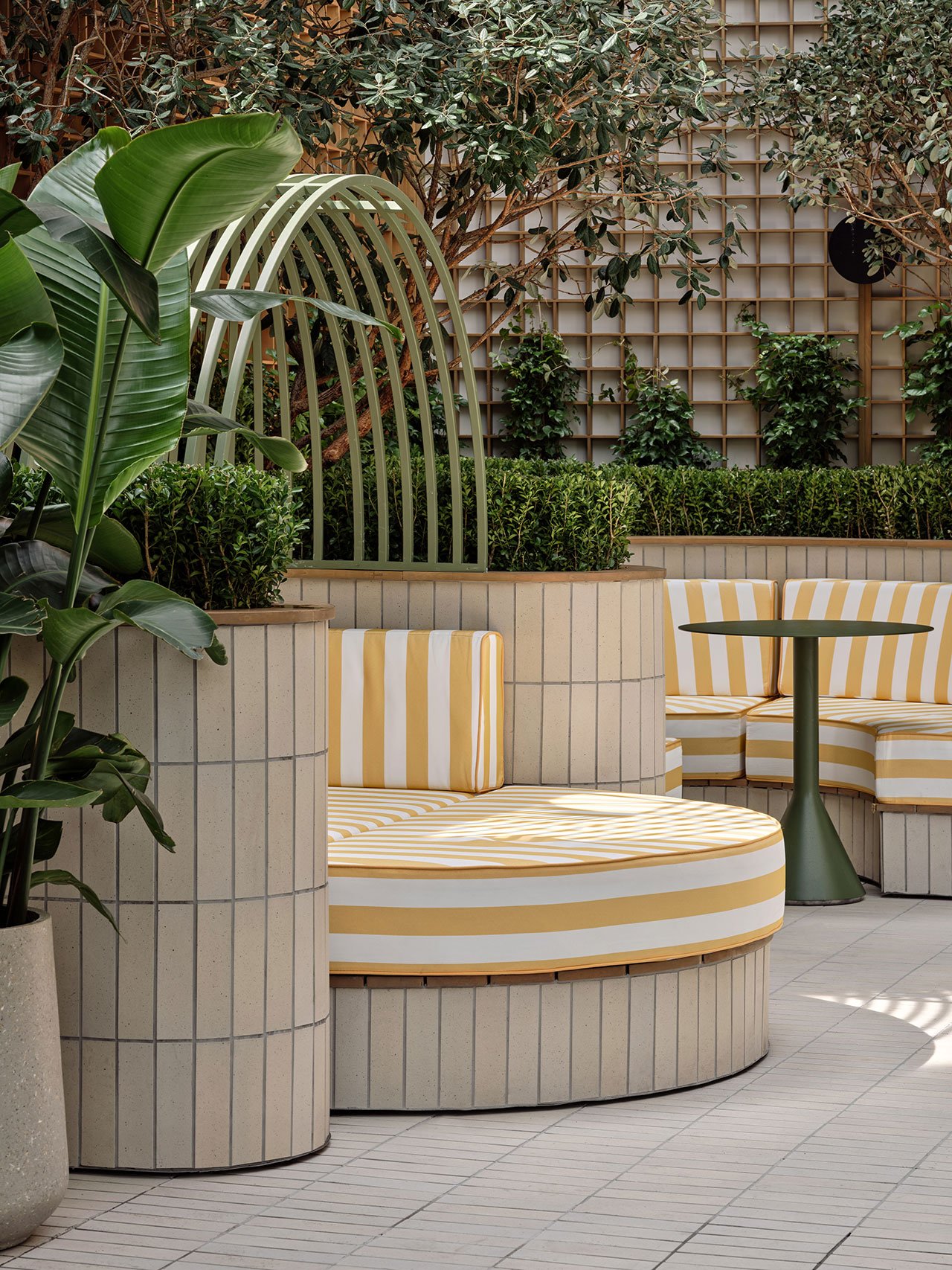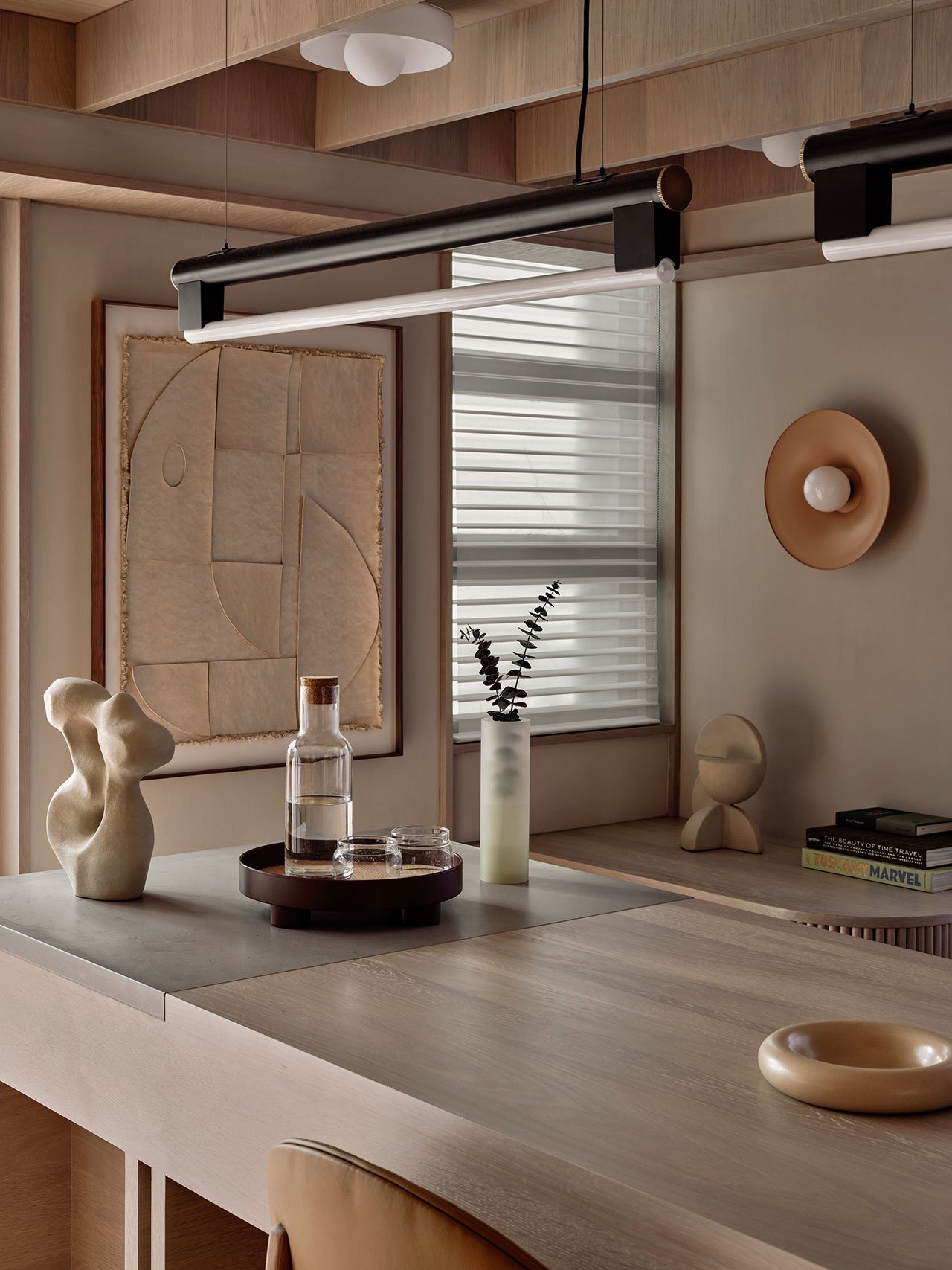 from yatzer