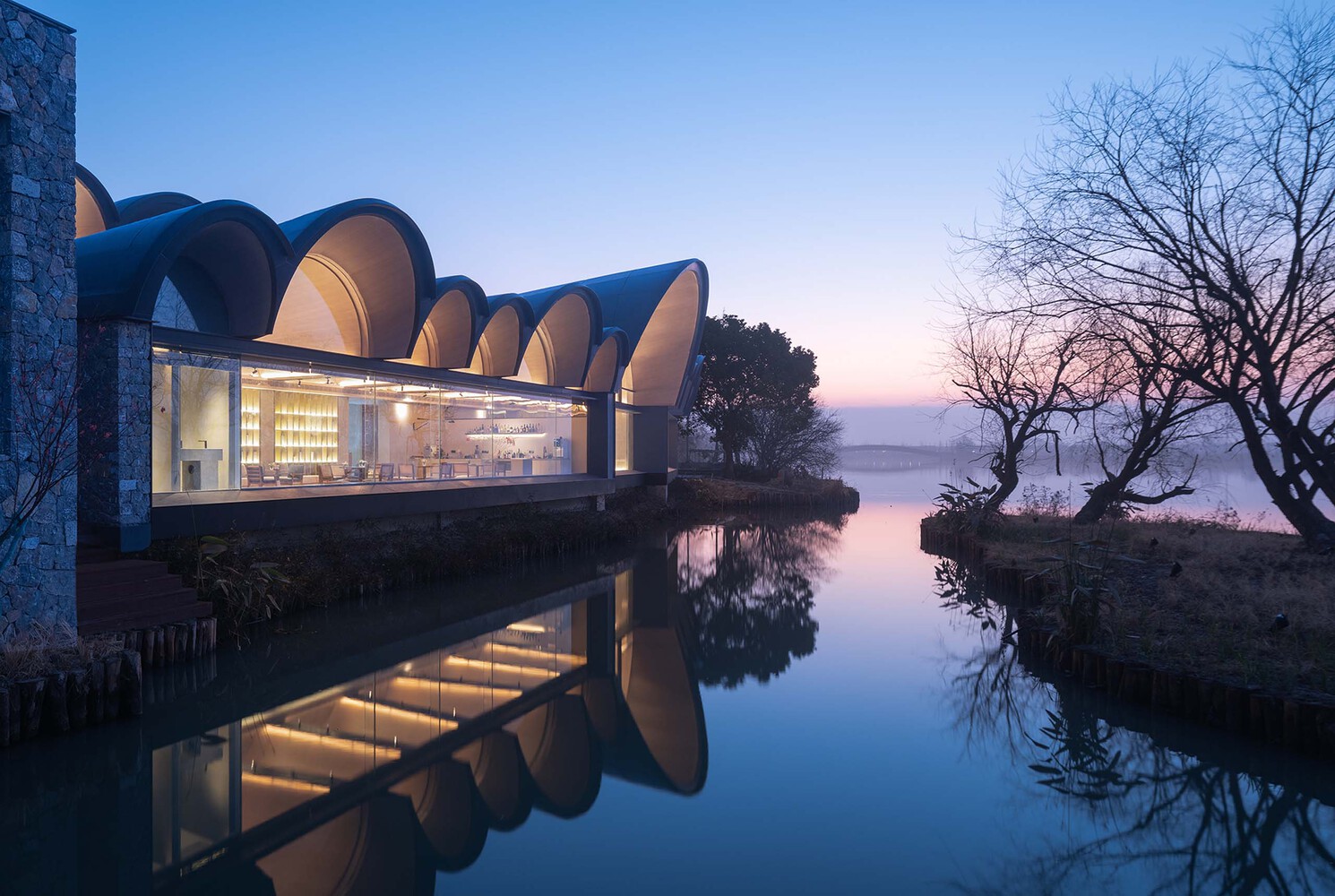 goa-Qushui Shanwan Boatyard Hotel

The Boatyard Hotel is situated in Shanwan Village, a swamp region of Zhongjiadang, within the Wujiang District of Suzhou City. This area has been designated as a leading pilot area for Green and Integrated Ecological Development in the Yangtze River Delta Proposal. Since 2020, the region has launched a series of rural revitalization plans to promote the agricultural, cultural, and tourism industries. As a result, the Boatyard Hotel and the Restaurant of Metasequoia Grove now constitute the rural revitalization demonstration zone in Qushui Shanwan. Located at the entrance of Shanwan Village, The Boatyard Hotel is GOA's second project in the area, designed to meet vacationers' dining and lodging needs. Along with the Restaurant of Metasequoia Grove, this architectural cluster serves as the first stop for tourists and a future community parlor for locals.

A Cluster of Awnings - To the south of the site lies a natural wharf that ignites the architect's imagination of the bustling Jiangnan water towns. The idyllic beauty of "blue waters gently lapping against verdant shores, while small boats glide by" conjures childhood memories for every riverside generation. With the image in mind, the architect translated the local awning boat with an arched canopy into an undulating roof to compose a folk rhyme of Jiangnan. Beyond adding a new dimension to the gentle rural skyline, the arched roof immerses visitors in a poetic viewing experience. The image of clustered awnings evokes a vibrant water town atmosphere, arousing the fancy for thriving beauty. As boats gather, stories of reunion unfold.

Anchoring and Dwelling - Just as a boat drops anchor, guests check in to the Boatyard Hotel. Embraced by a soft yellow glow, the hotel becomes a temporary destination that provides travelers with a cozy retreat from their journey. Situated on the first floor by the water's edge, the Boatyard Hotel's dining area boasts an unparalleled view of the lake. It sinks 0.3 meters below the water surface as if people were seated in a boat cabin sharing water town residents' memories.

Fading into the Landscape - The Boatyard Hotel comprises three distinct areas: the entrance reception, a café and bar, and guest rooms. Upon entering the reception, visitors are greeted with the grandest archway, which leads them toward the water and serves as the overture to the spatial sequence. The remaining two multi-arched roof areas are located on either side. They are separated by courtyards into front and back sections, creating the main functional spaces for dining and resting. The ascending arches of the roof and the path leading to the second floor create a crescendo, serving as a prelude to encountering the expansive wetland scroll. The alignment of each arch on the roof with a guest room below creates a harmonious unity. Blending a living village with natural scenery, the Boatyard Hotel offers visitors a serene escape from urban chaos, while immersing them in nature's embrace as they approach.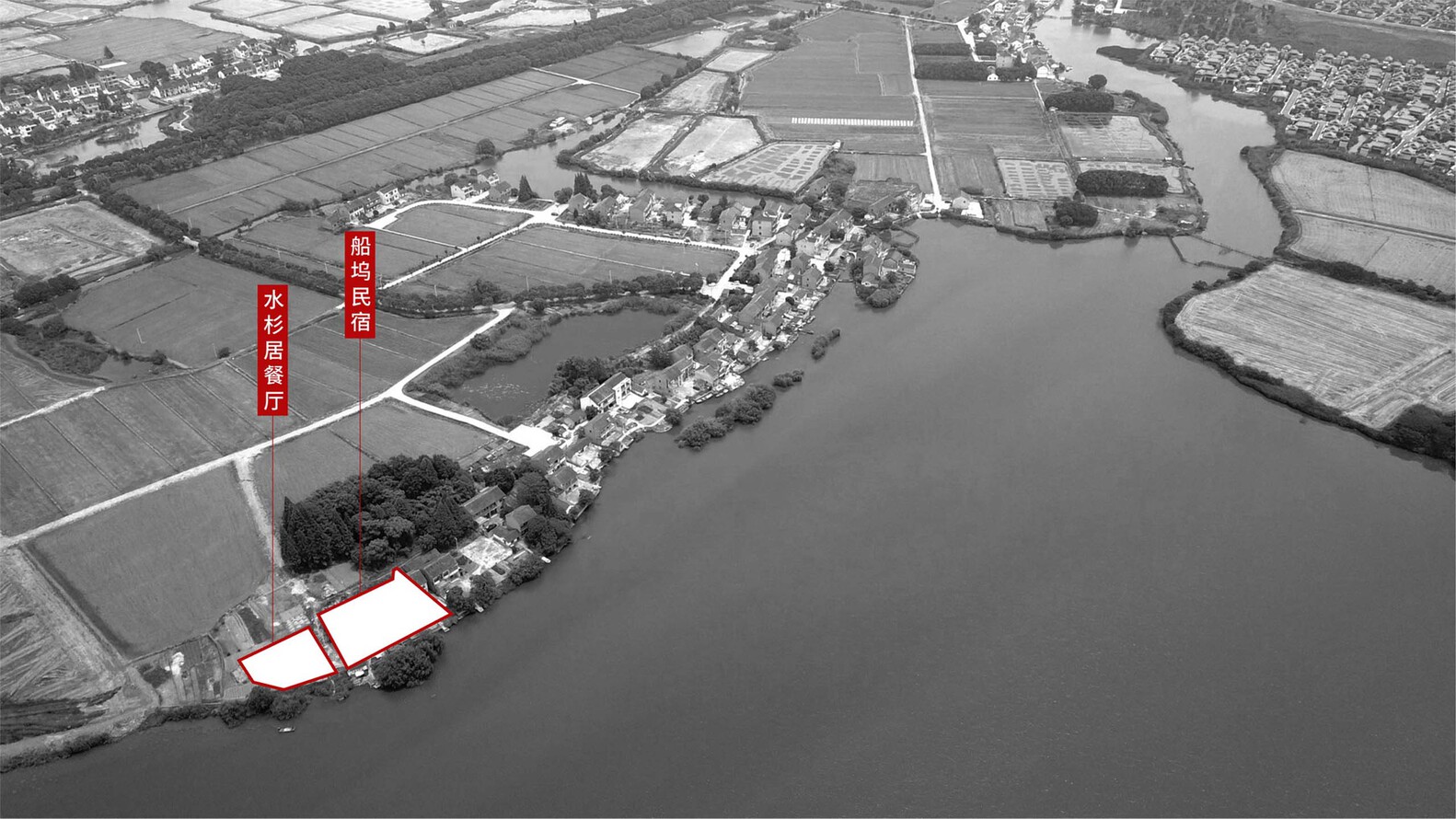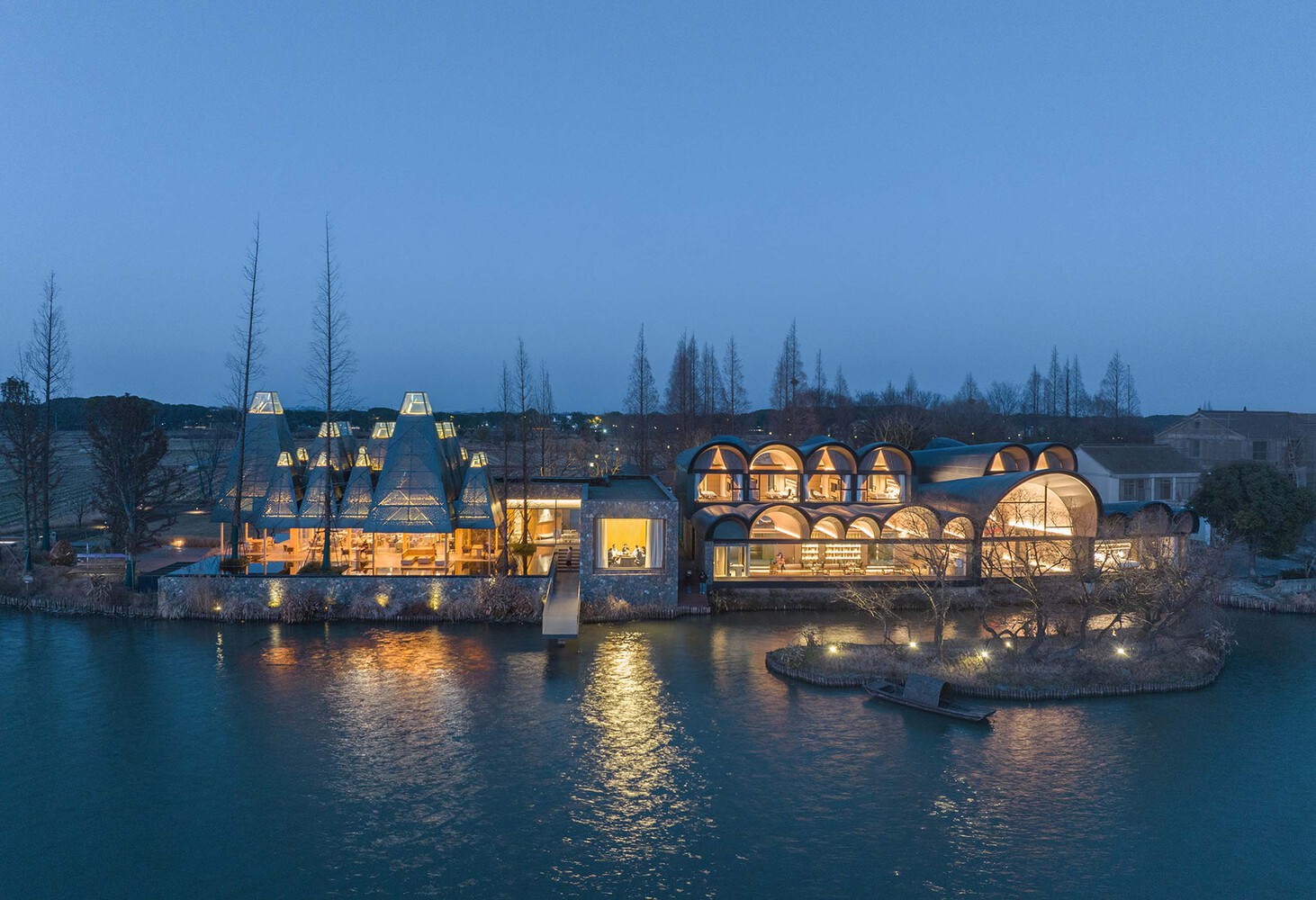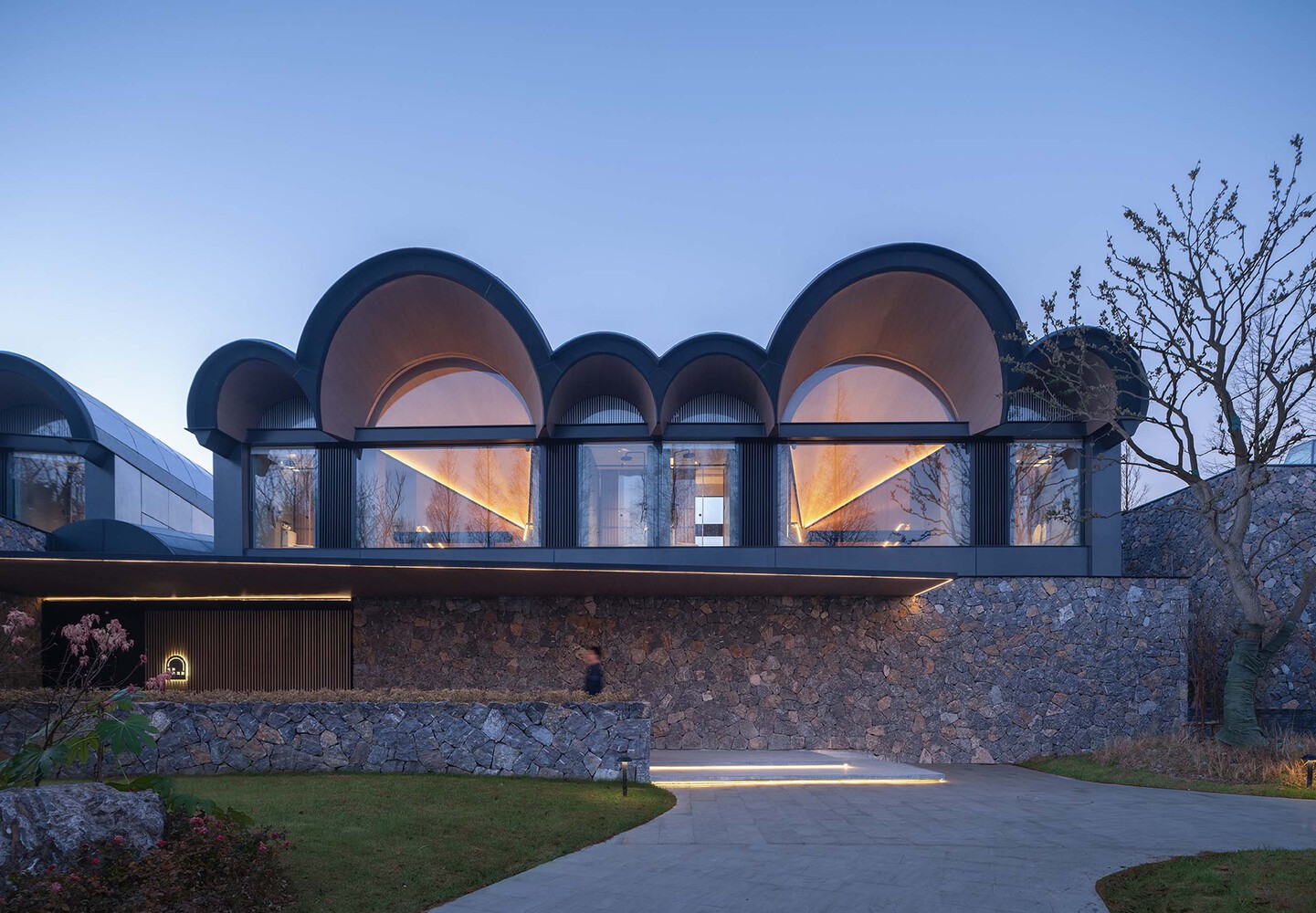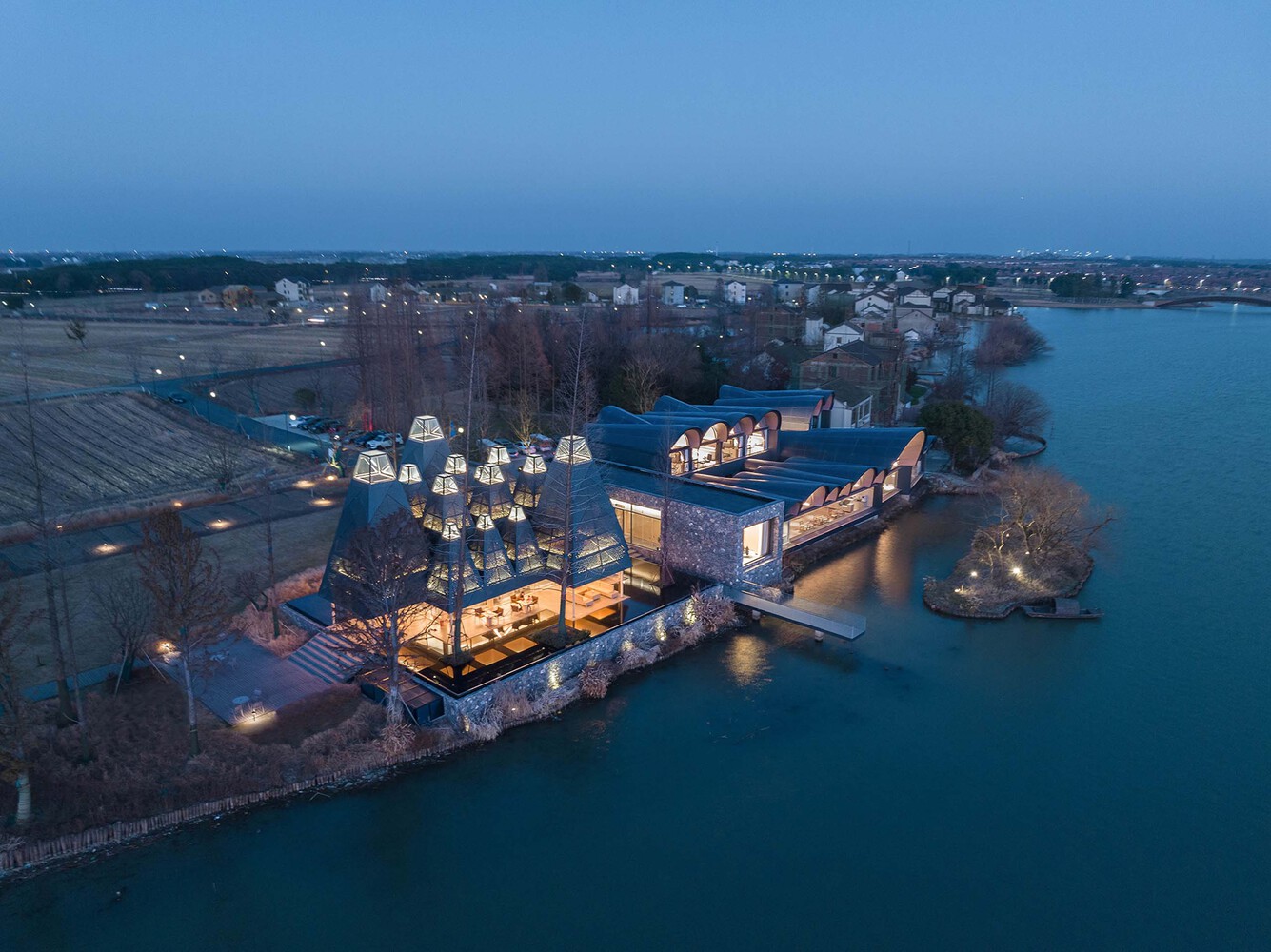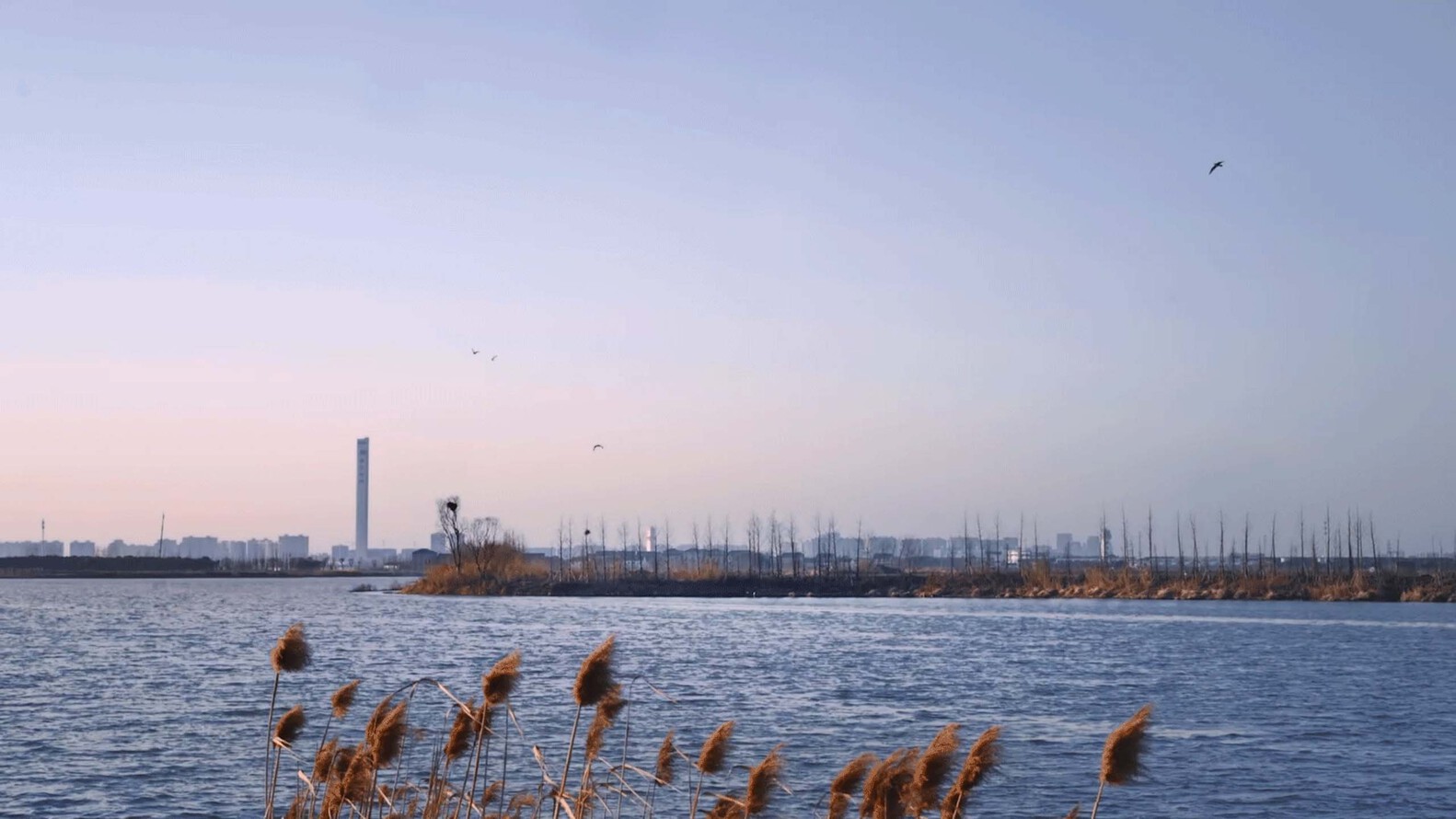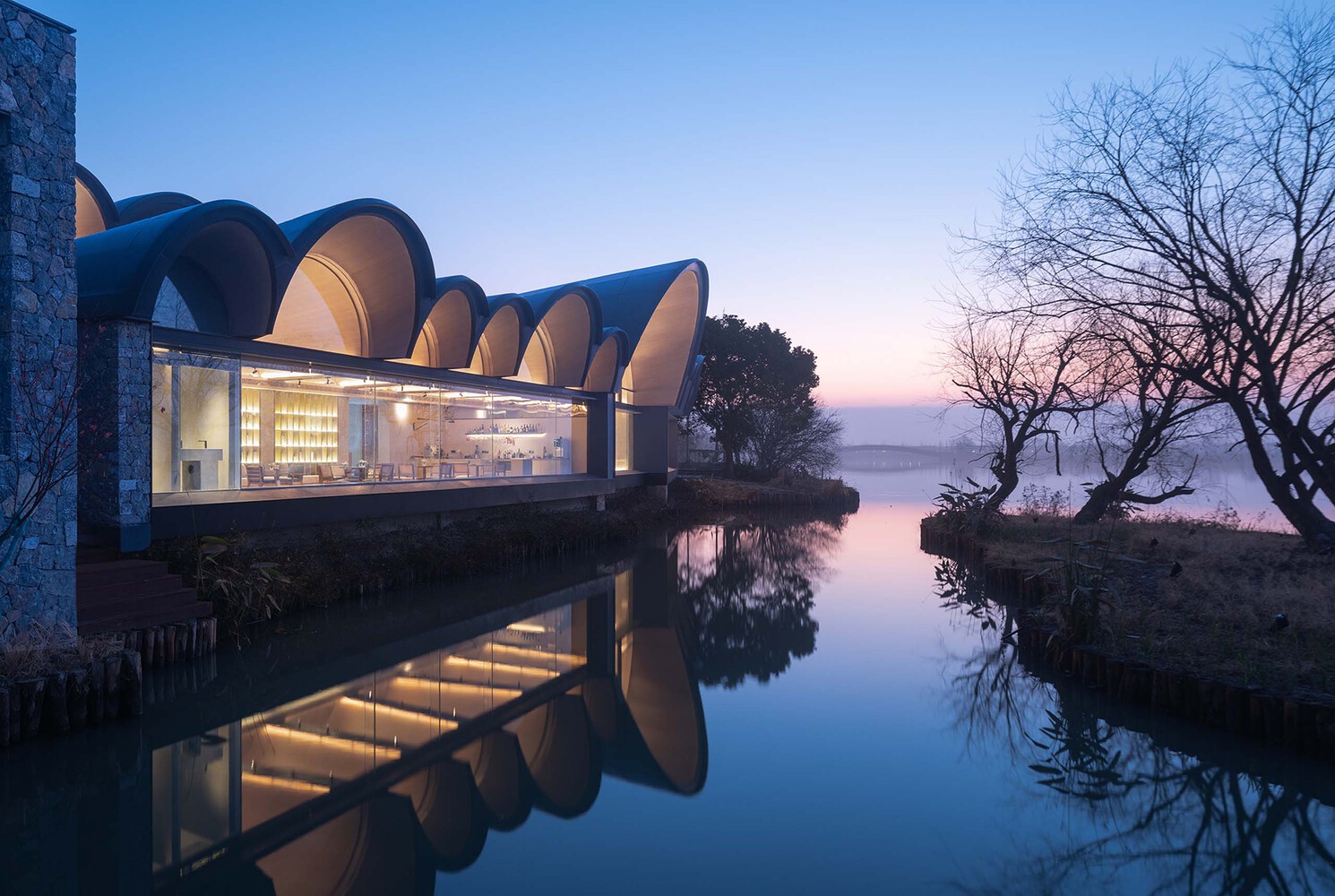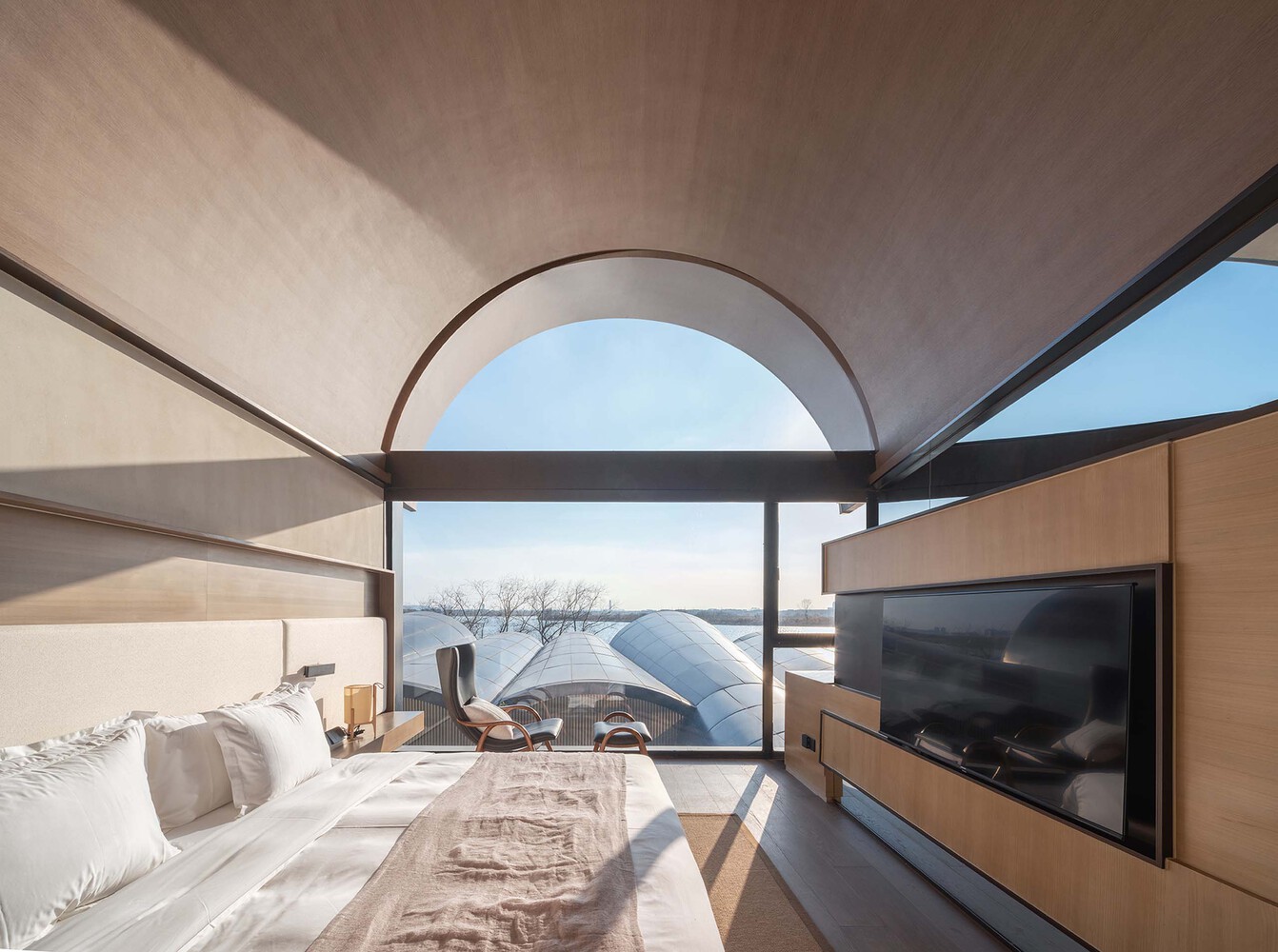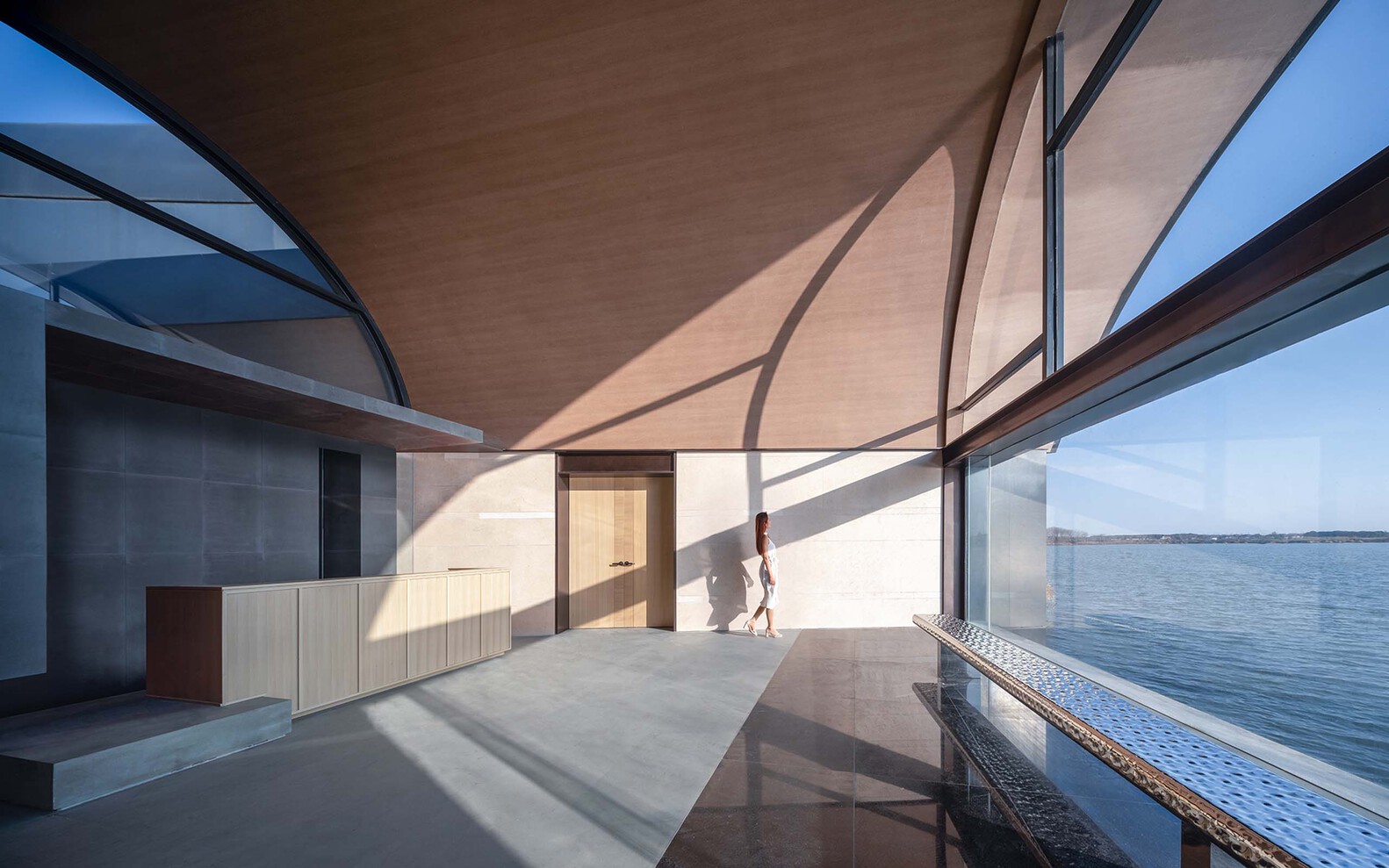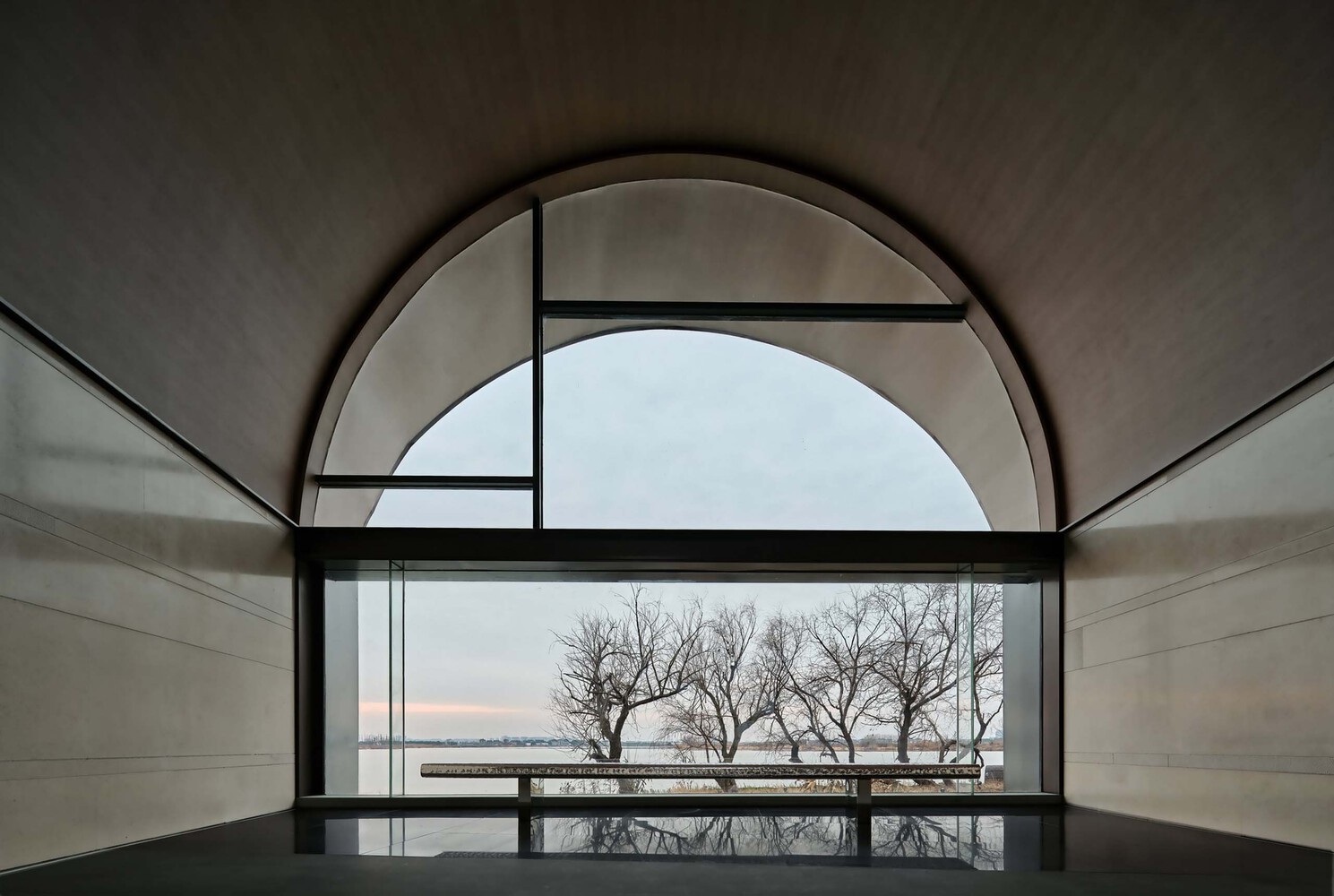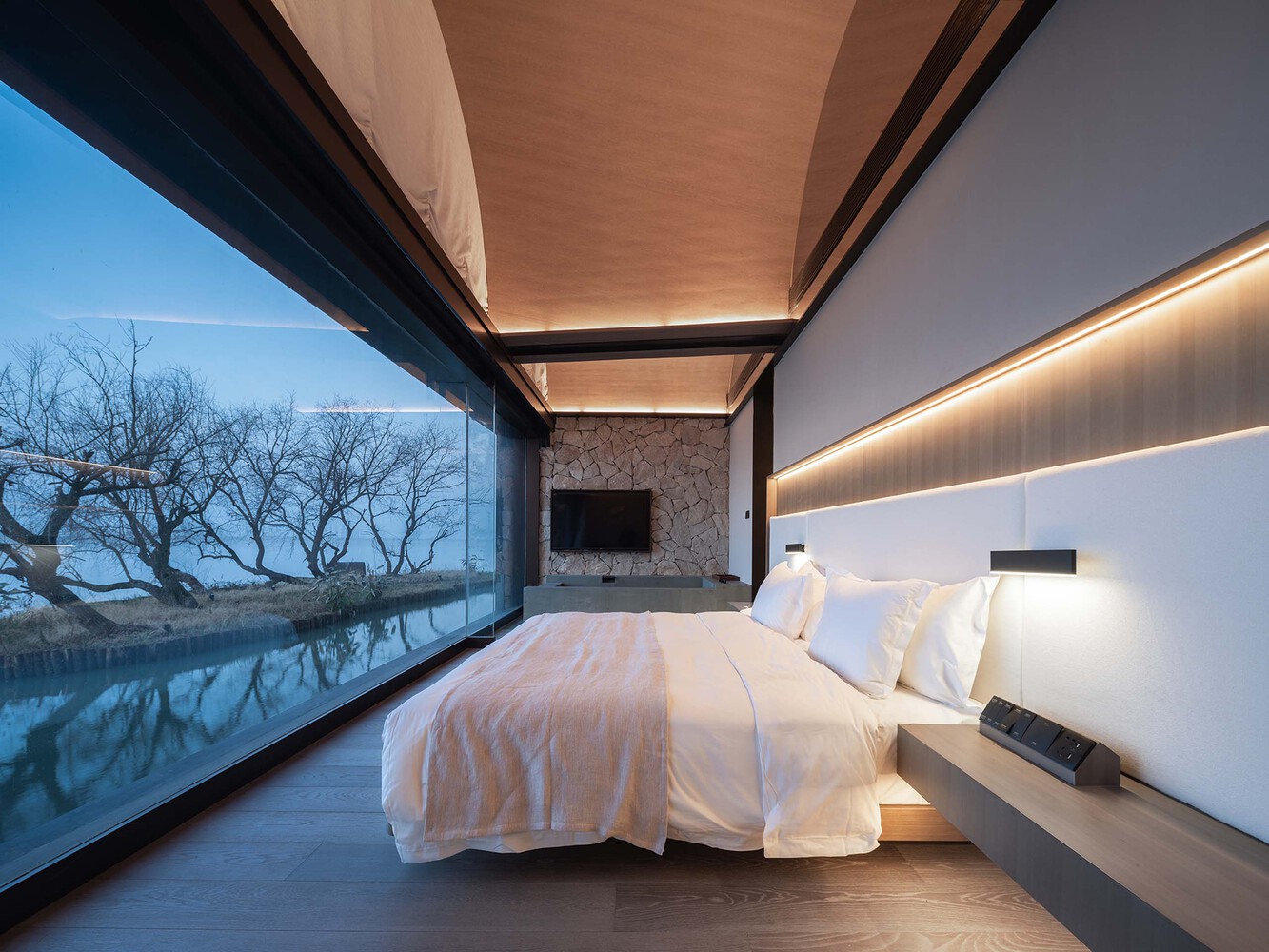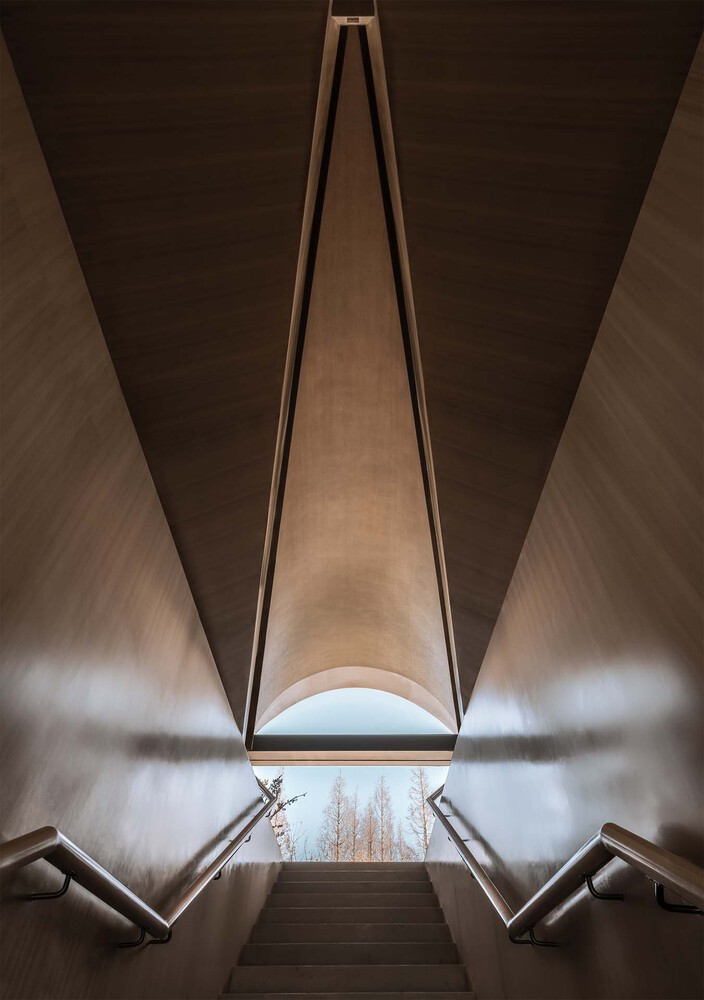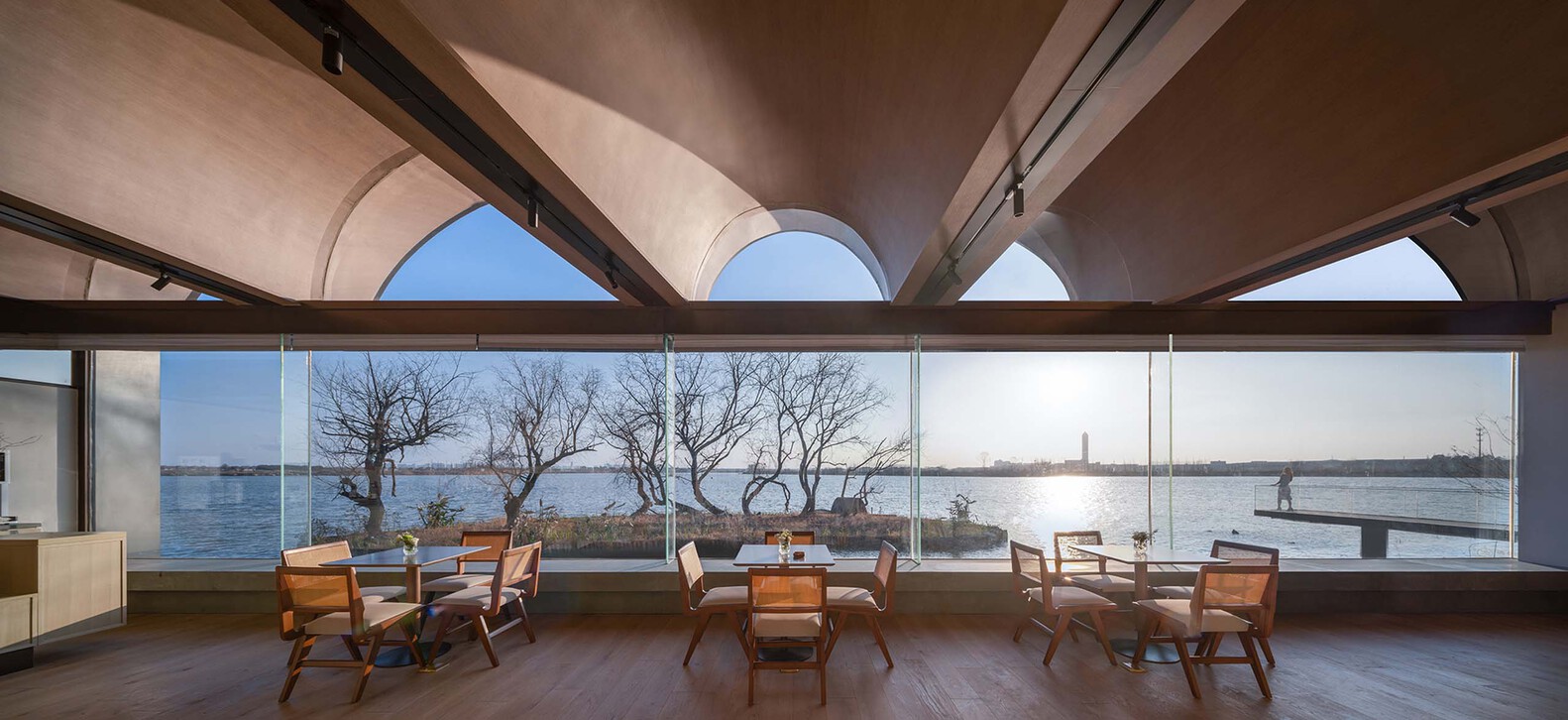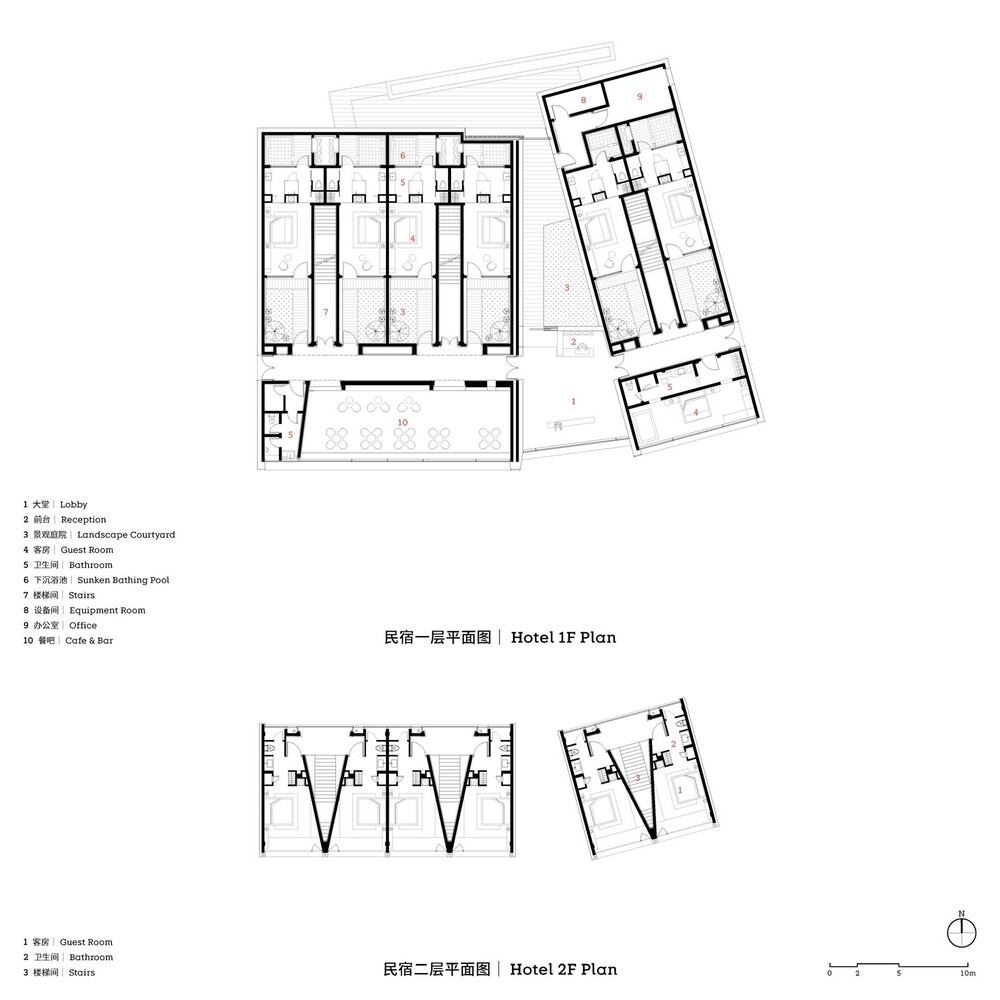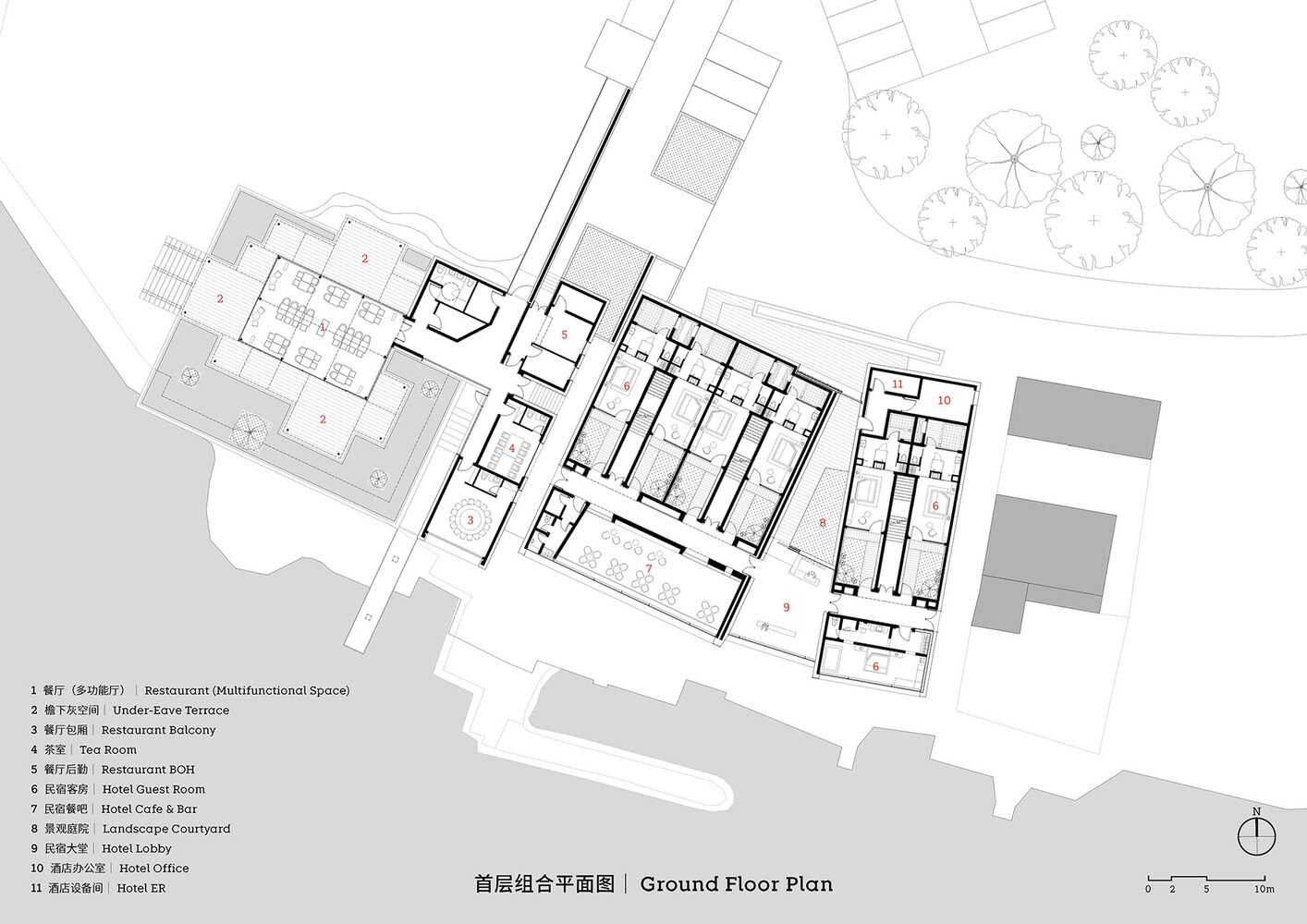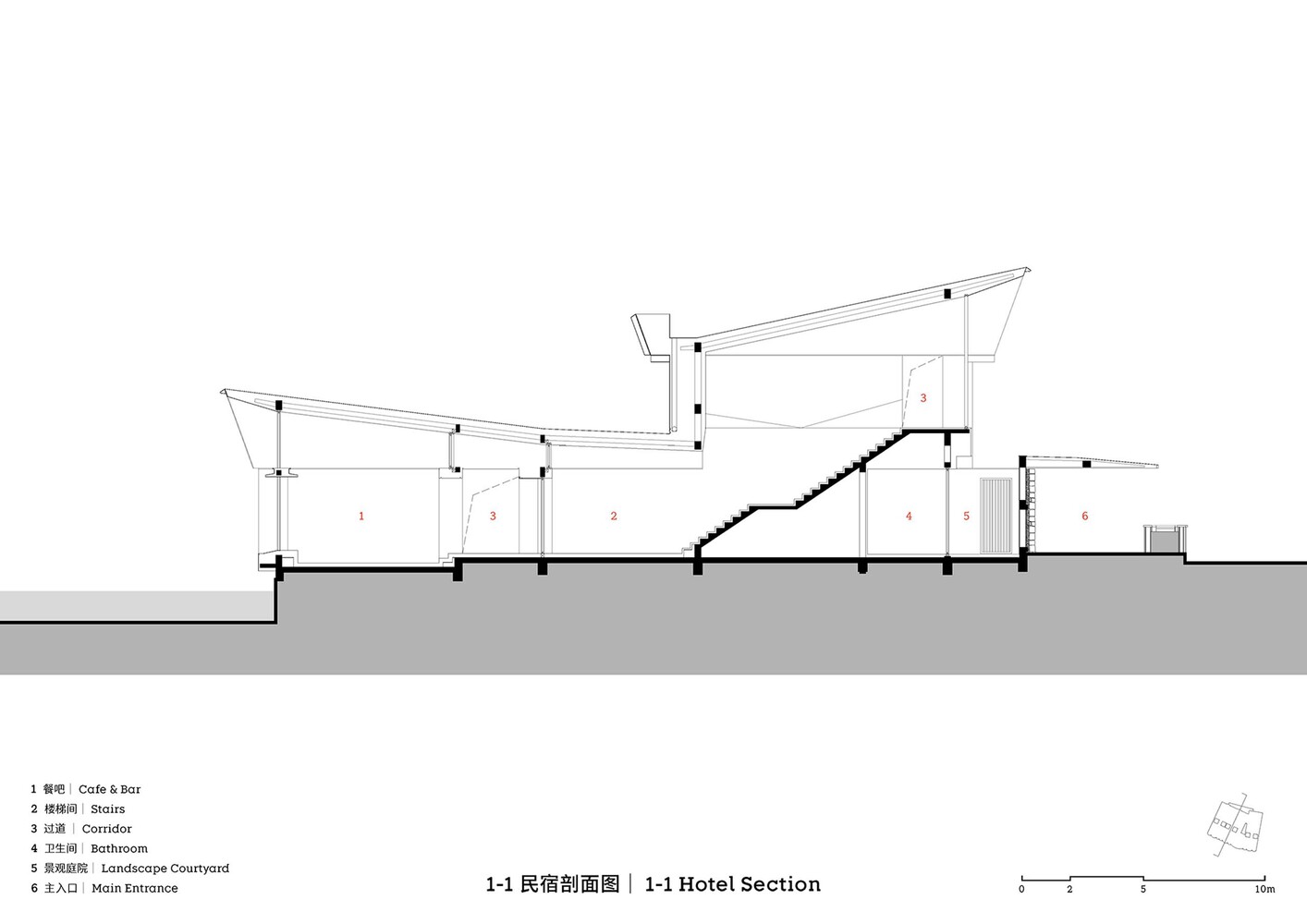 from archdaily