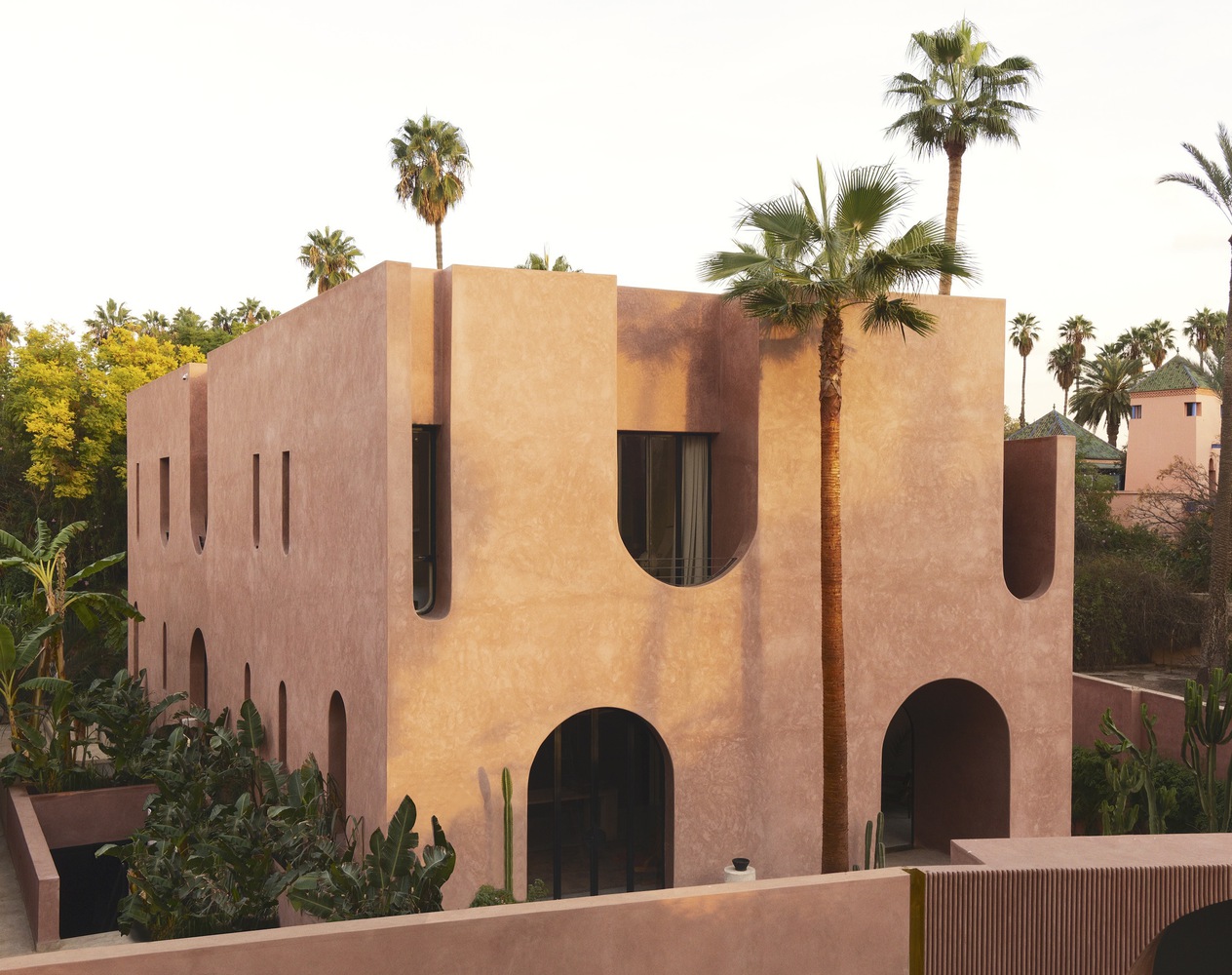 Bergendy Cooke-Maison Brummell Majorelle
대지의 풍부한 역사에 대한 사실을 현재에 유효하게 구현하는 일은 옛것을 단순히 복사하는 것이 아니라, 독특하면서도 현대적인 건축언어의 재정립을 통하여 완성된다. 지역기후를 모티브로 하는 디자인 방향은 풍부한 초목과 오아시스와 같은 다양한 볼륨이 느껴지는 디자인을 제안한다.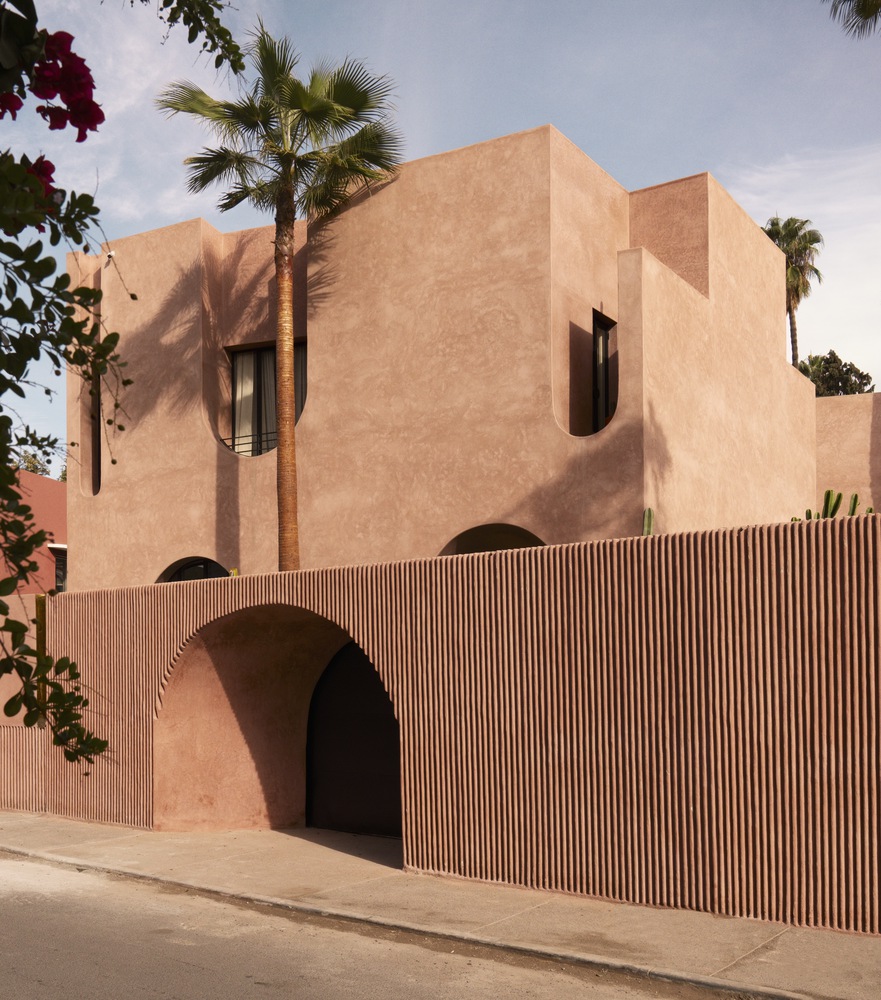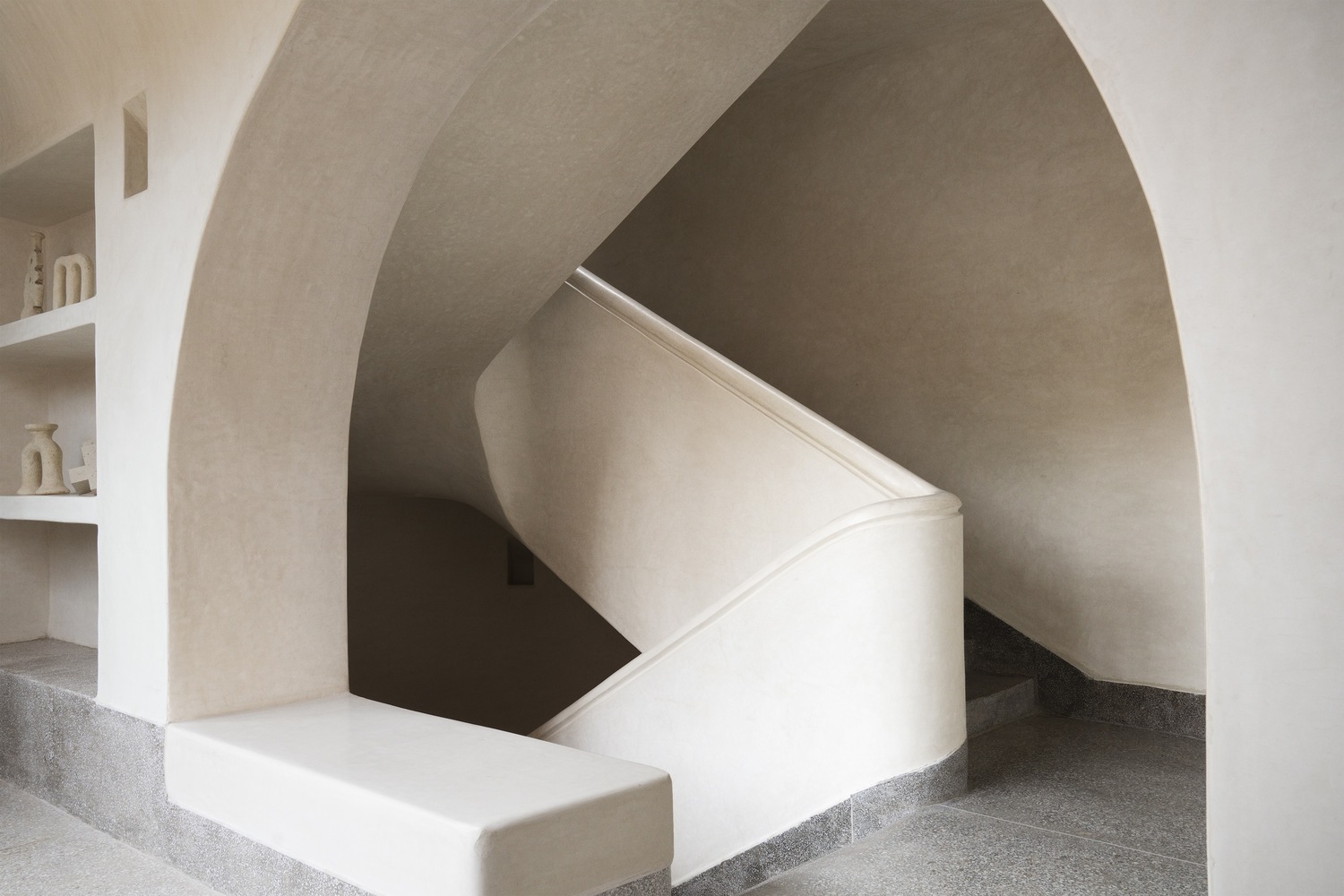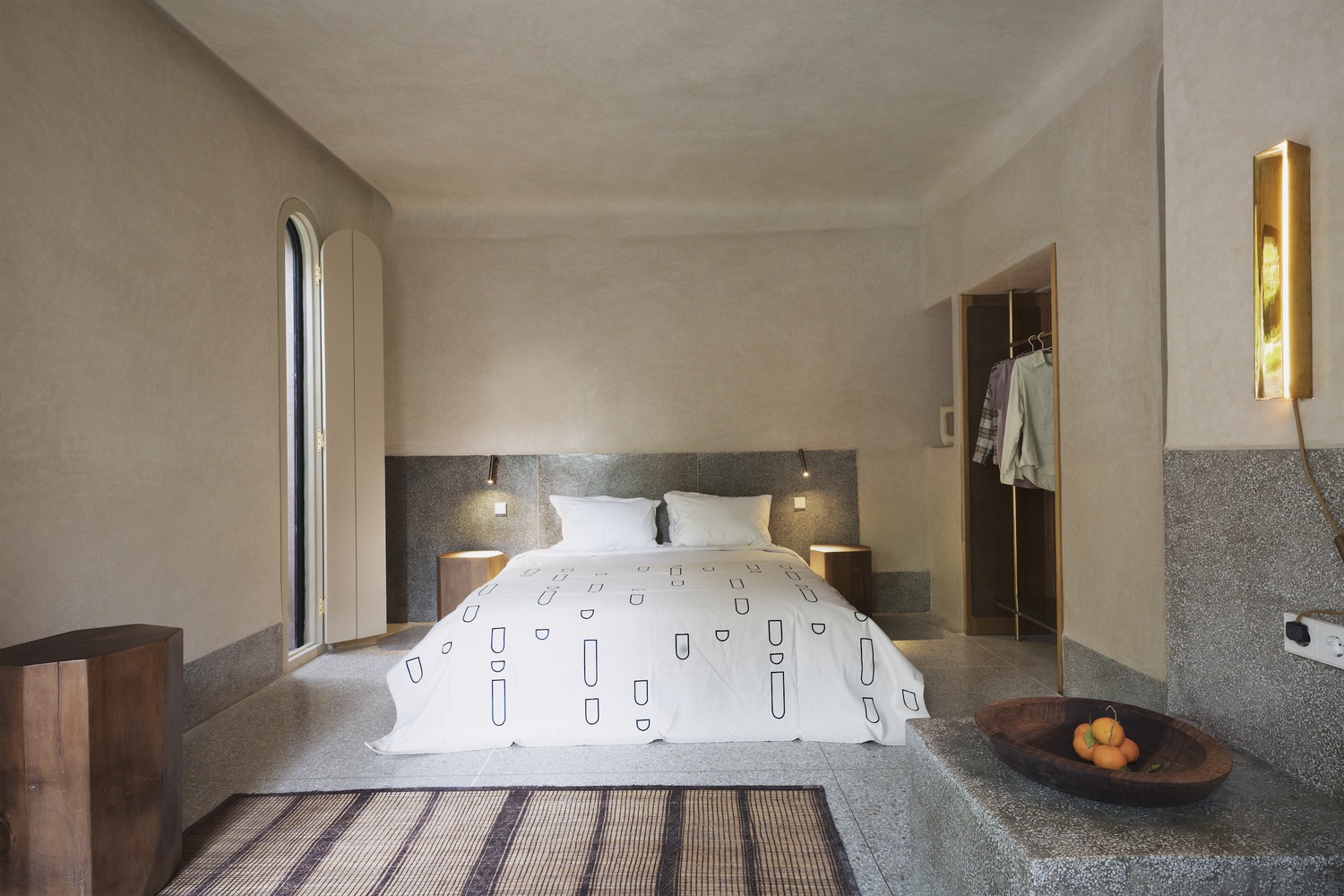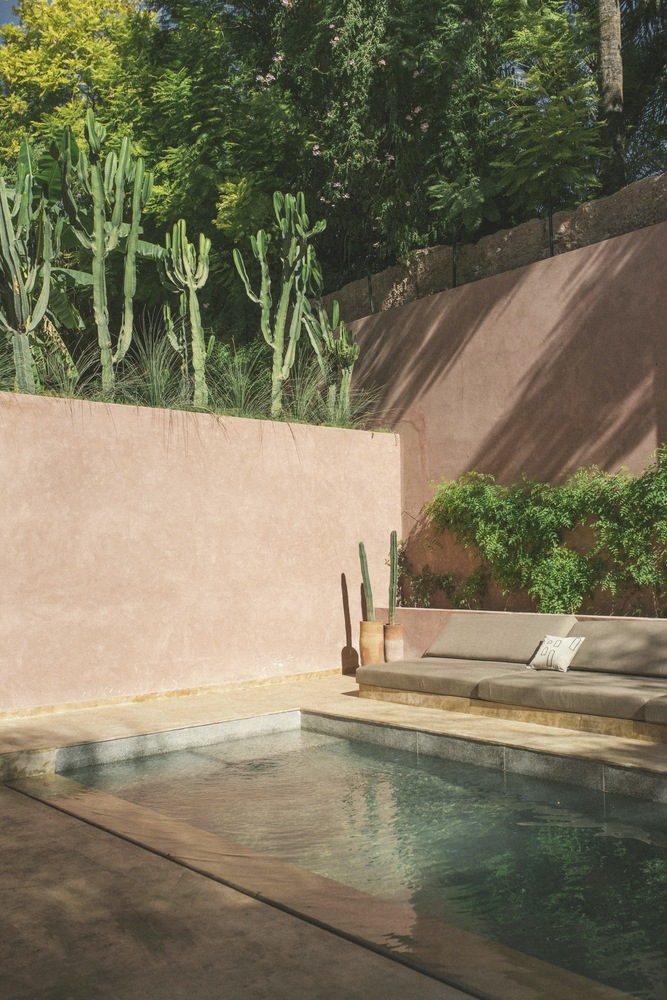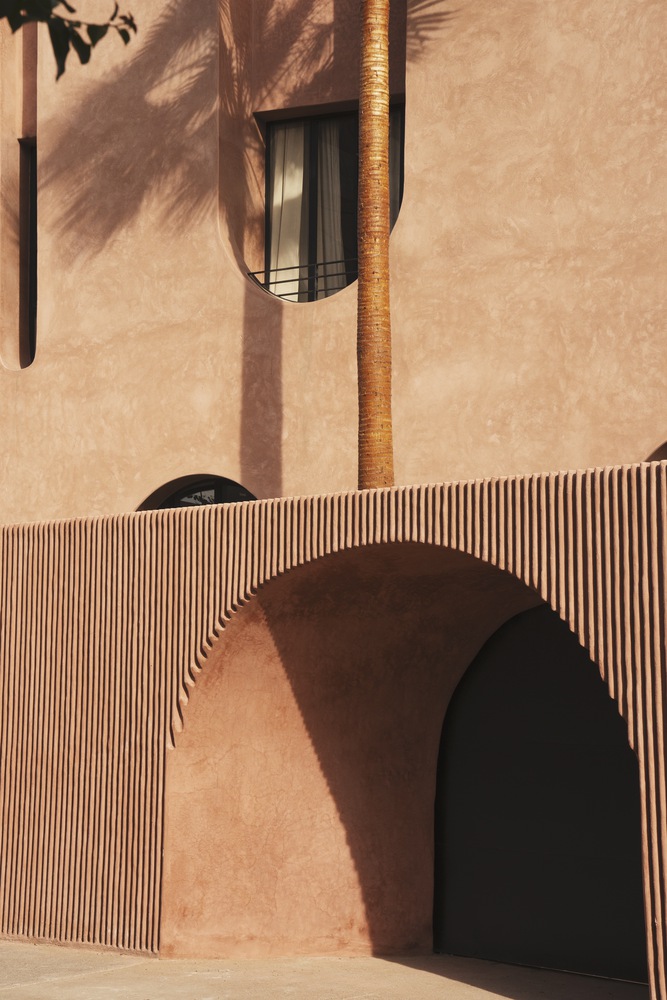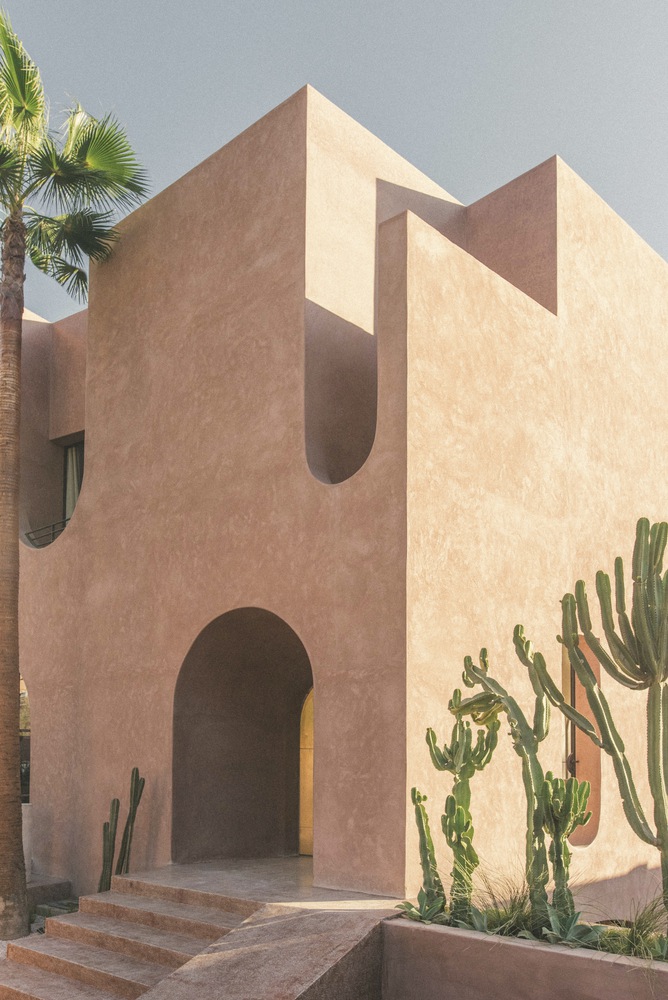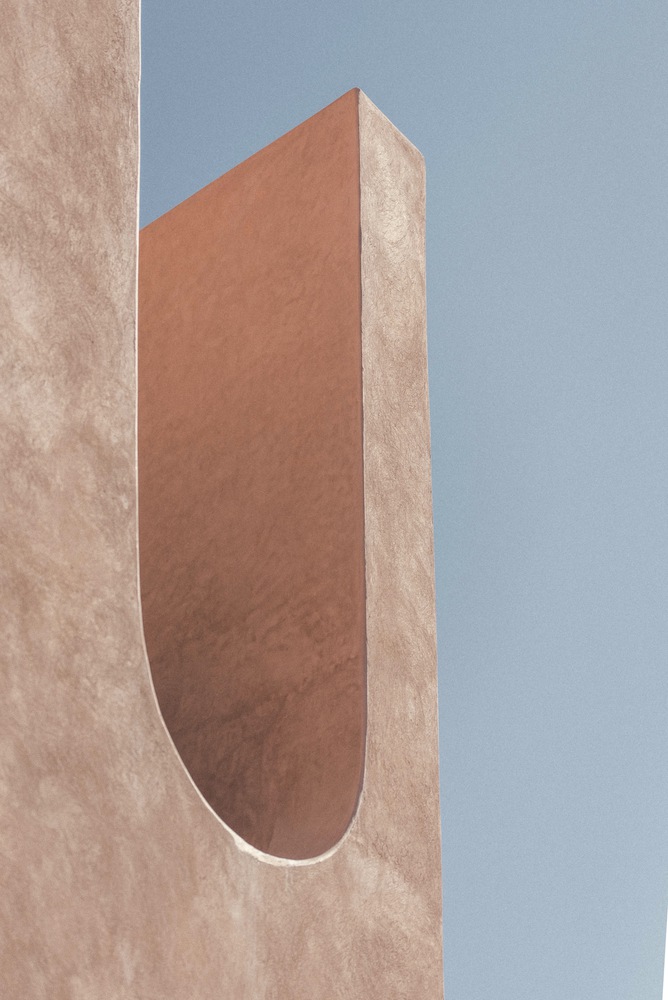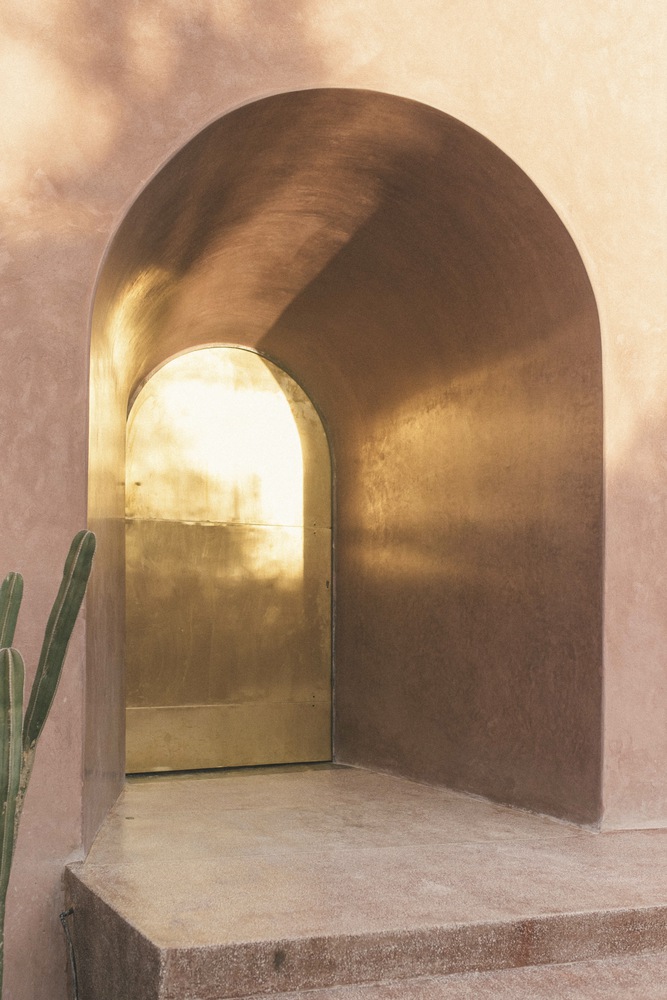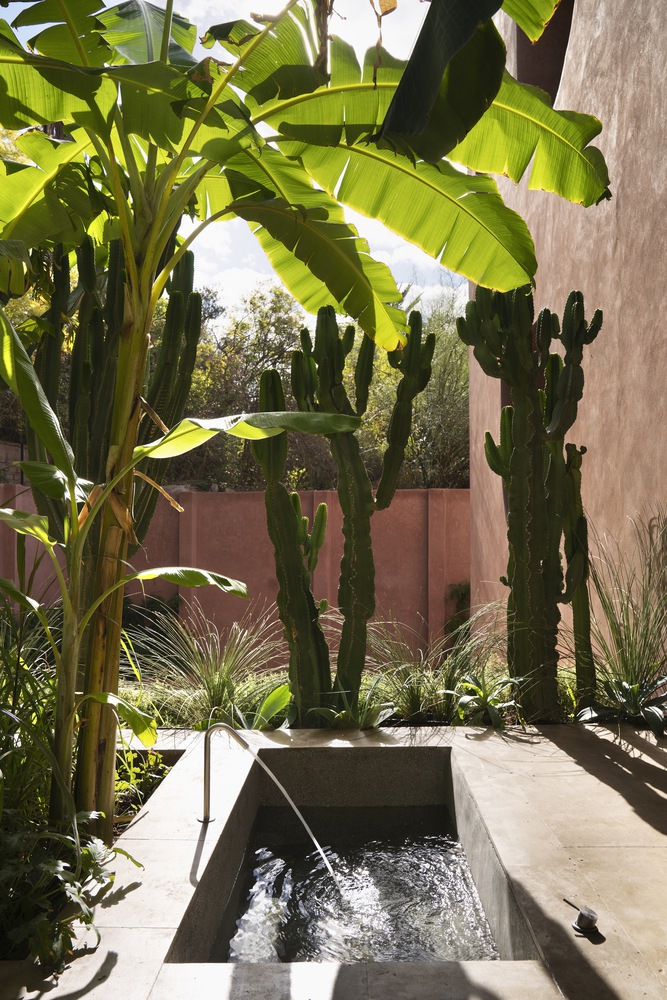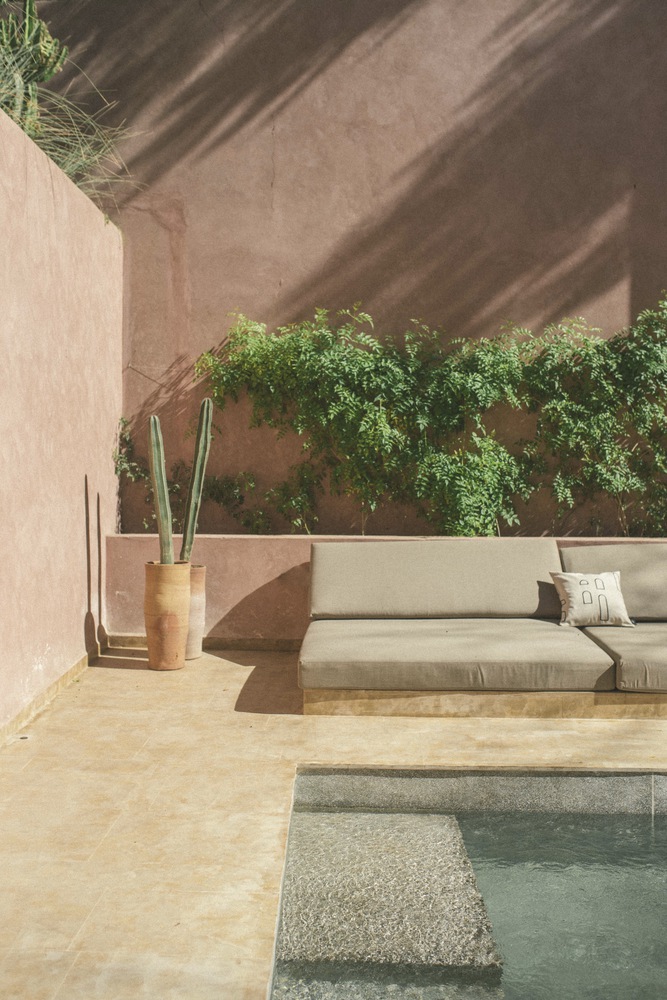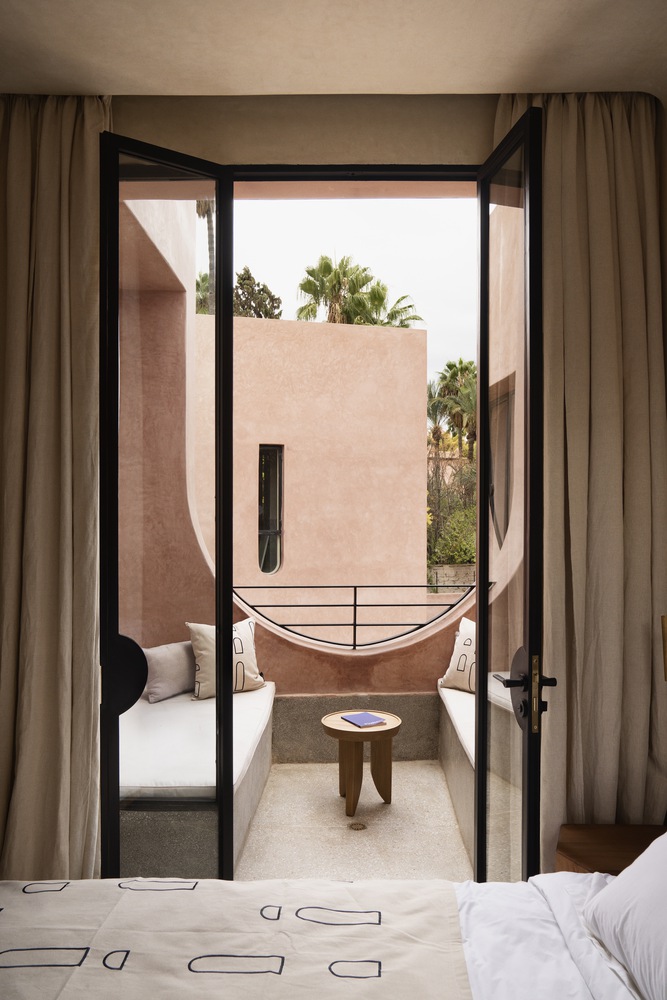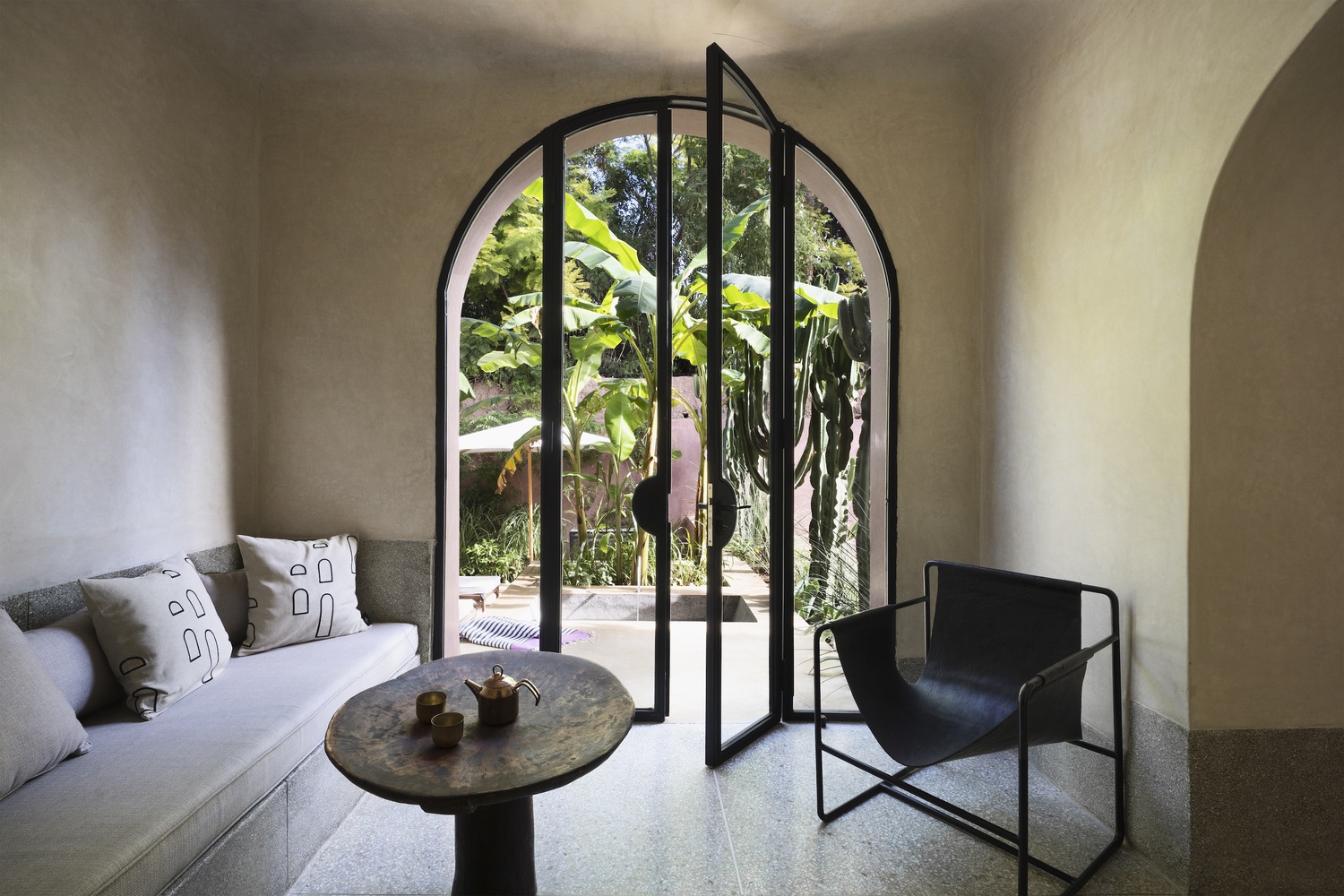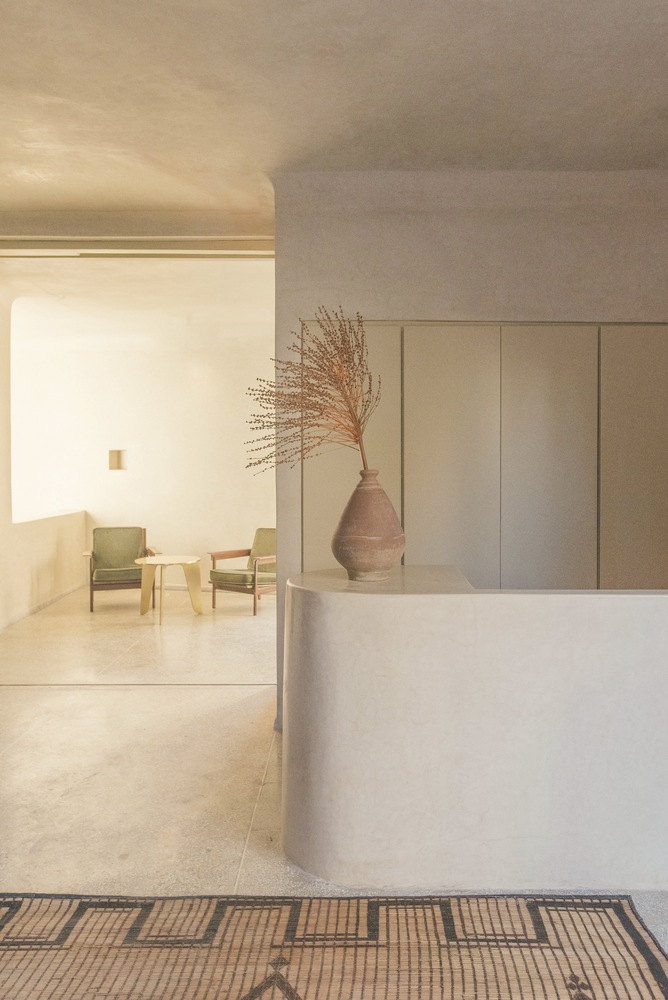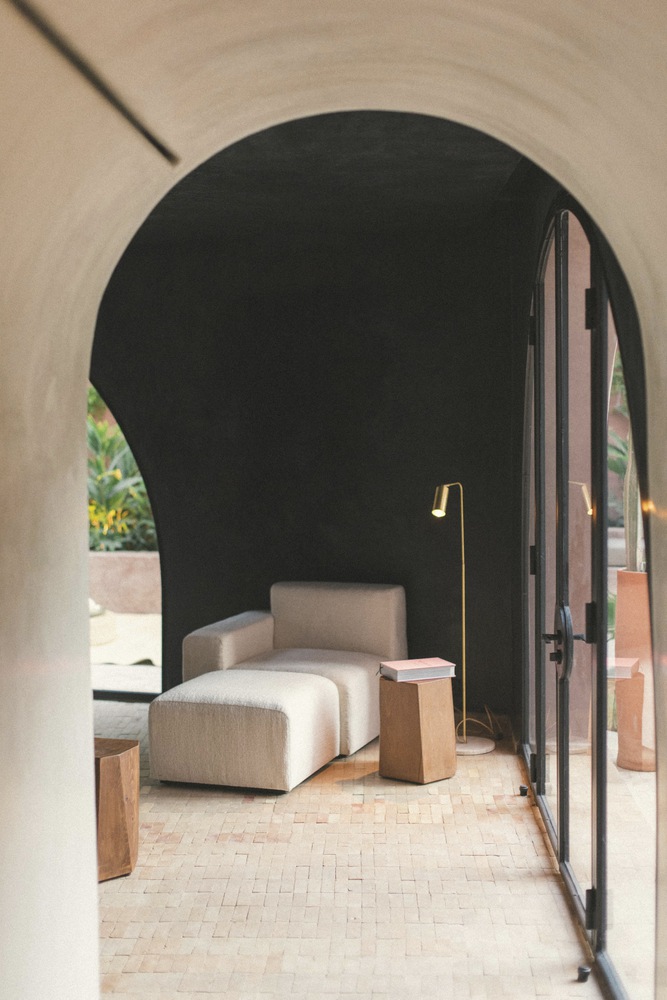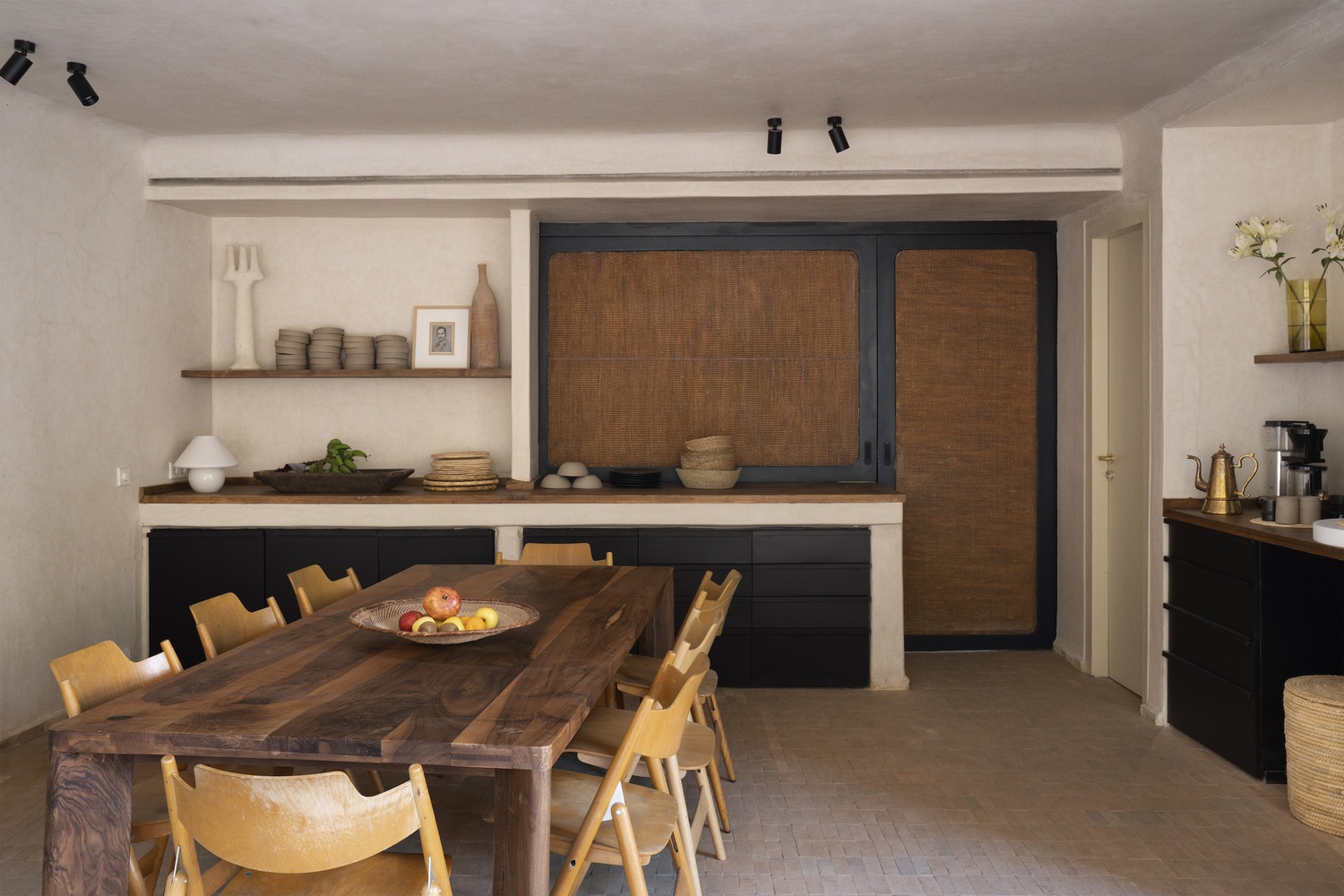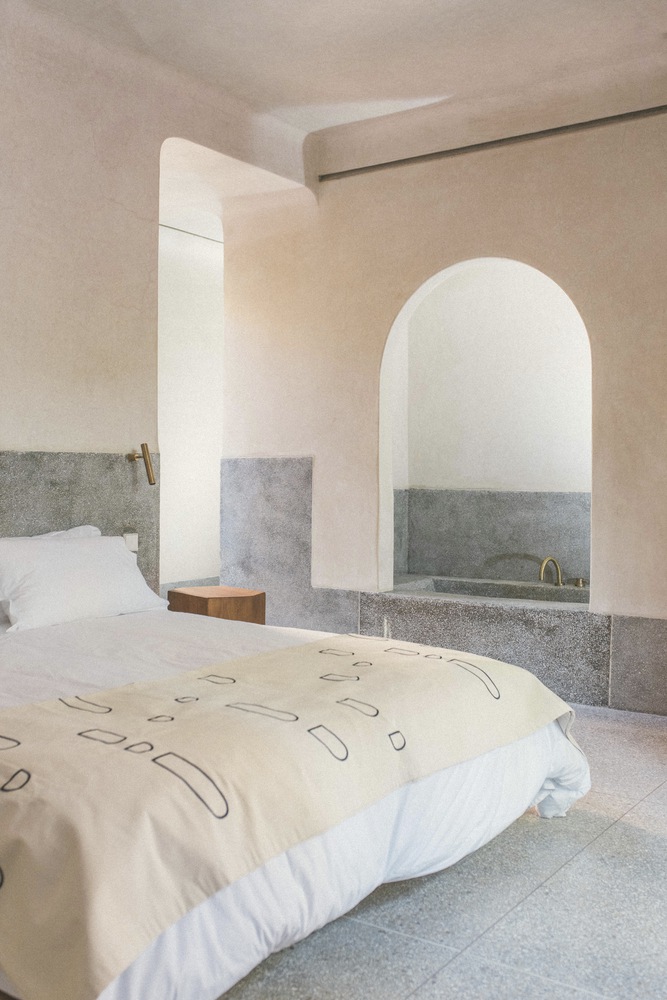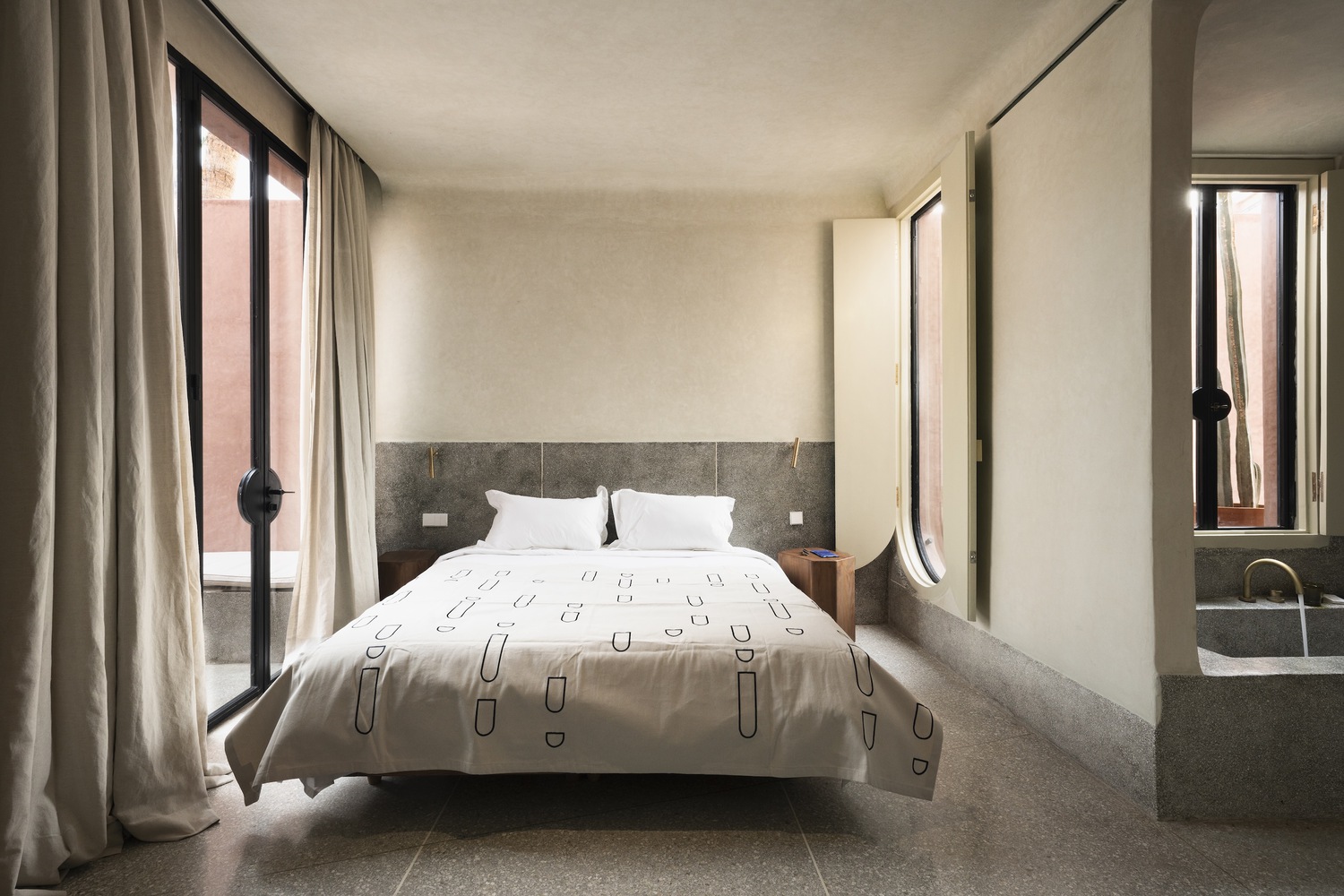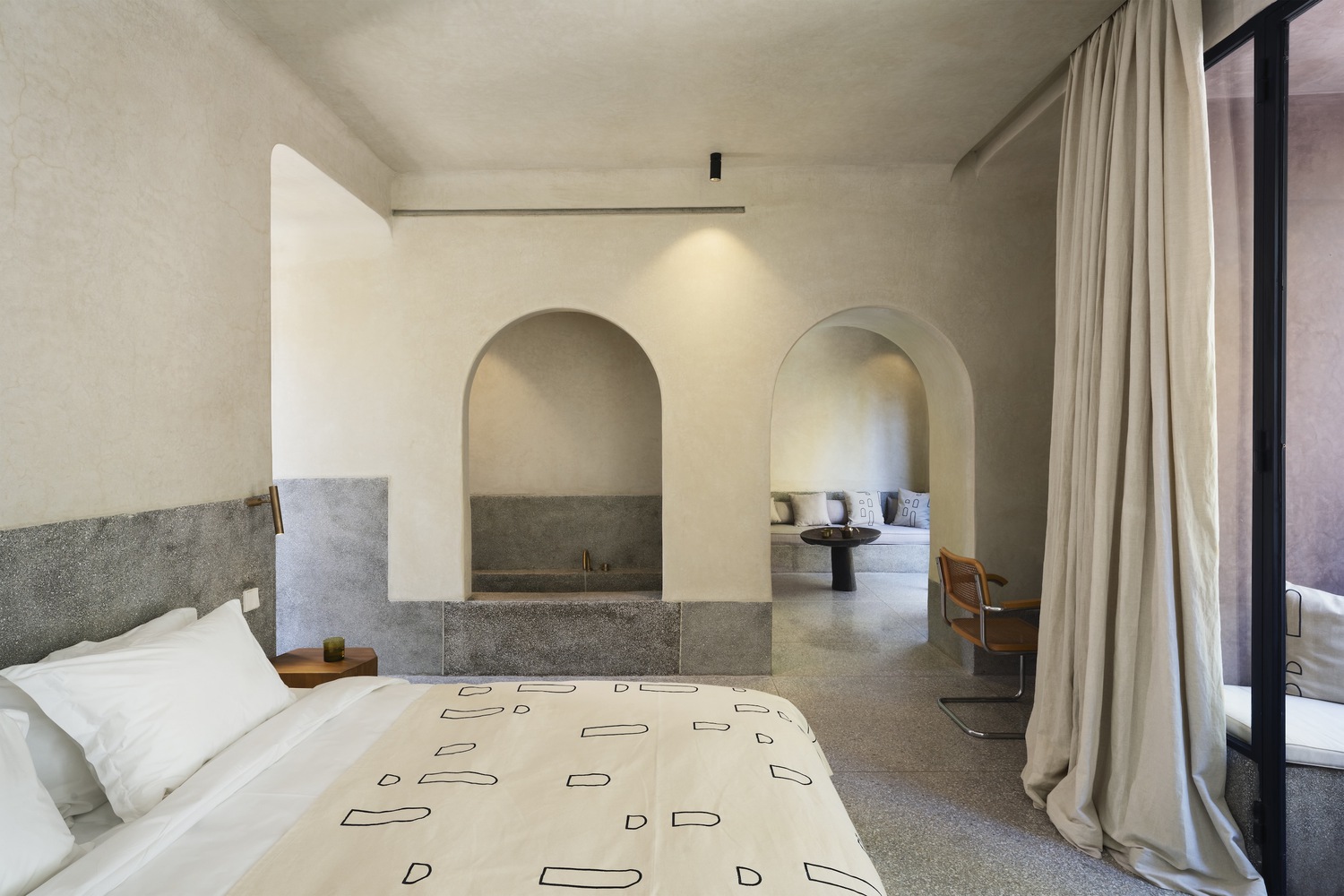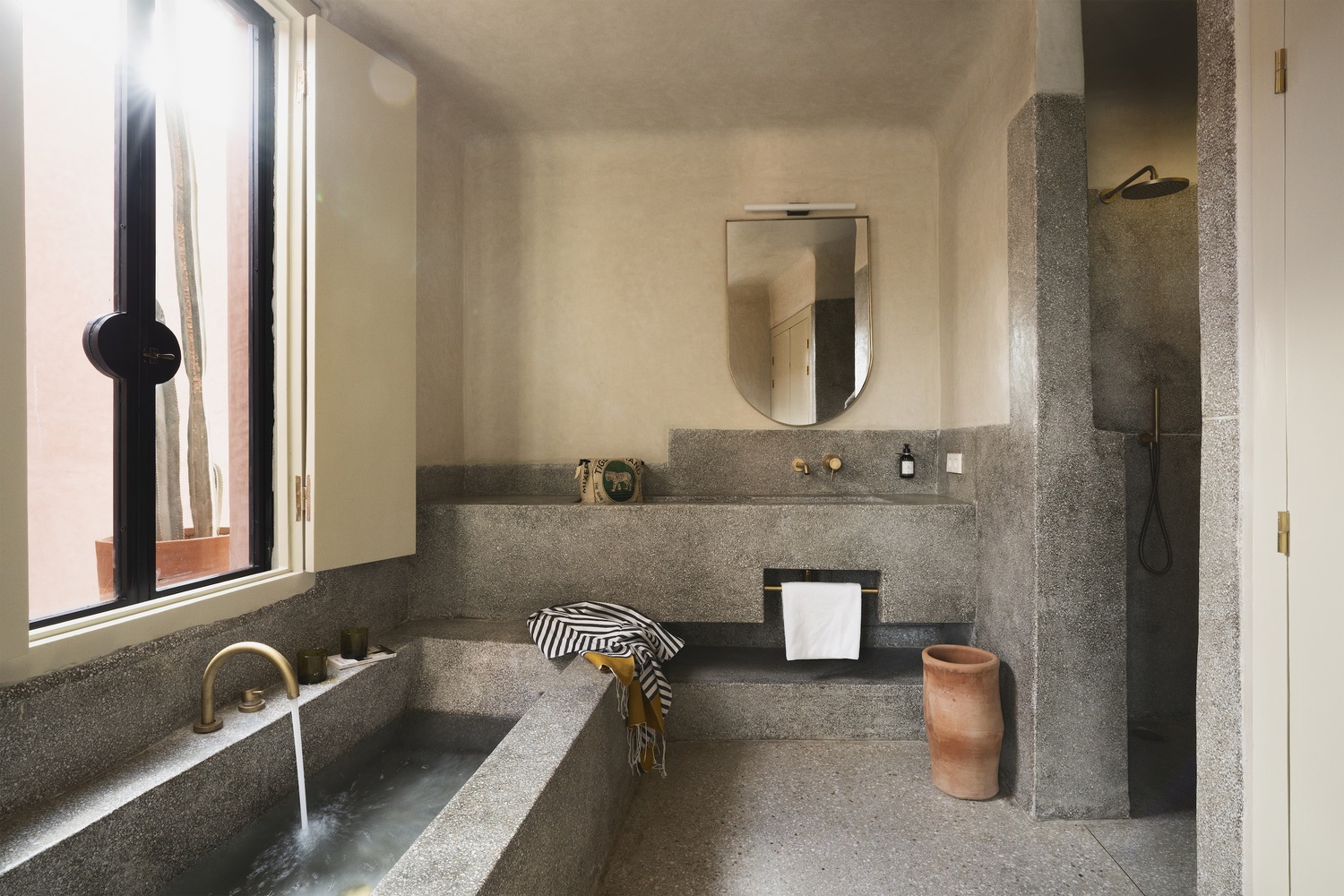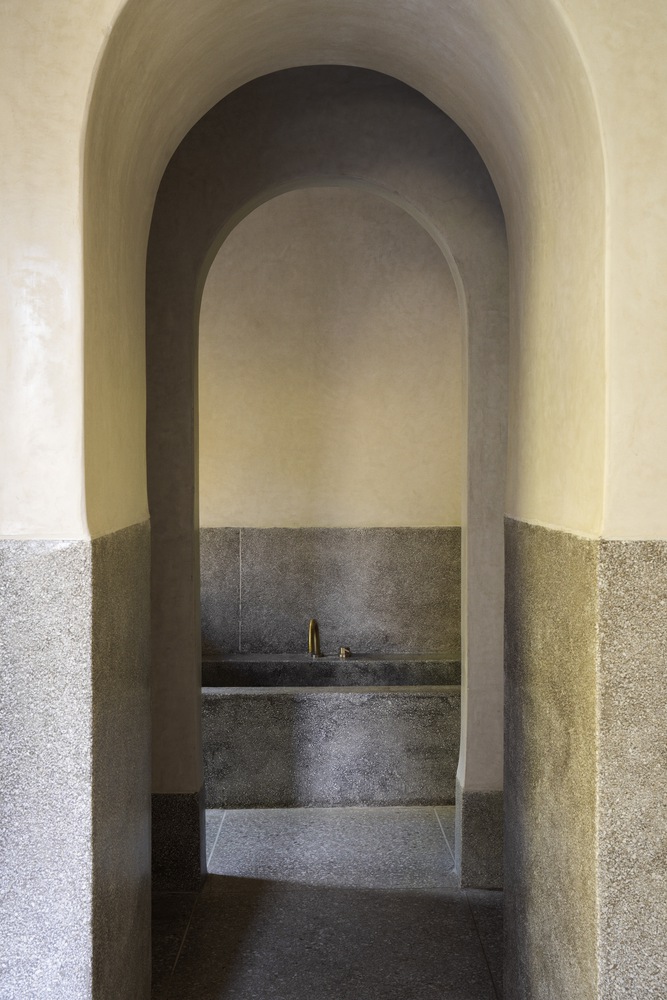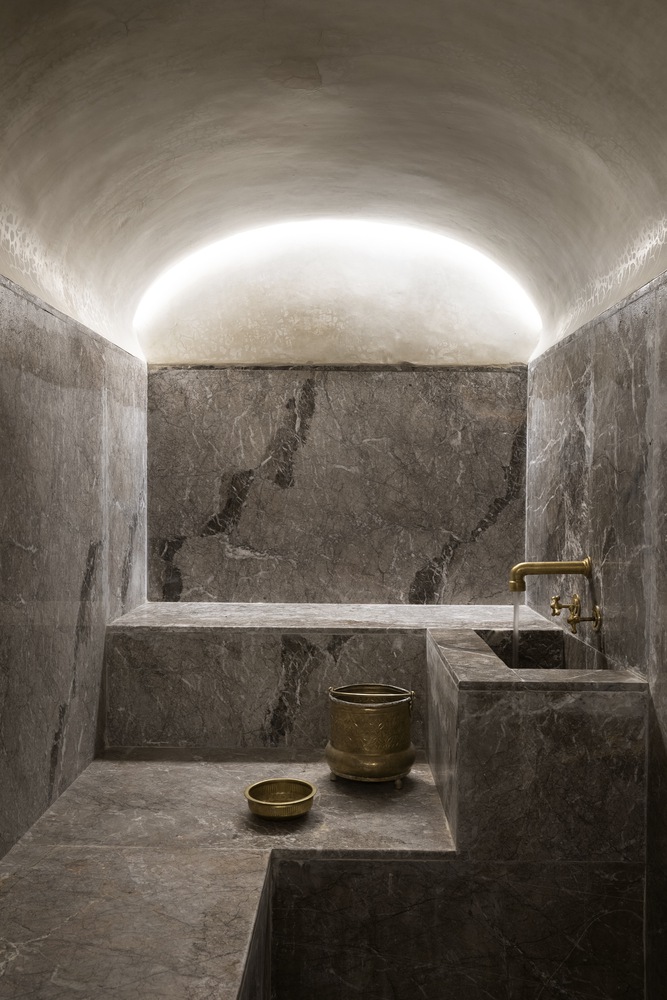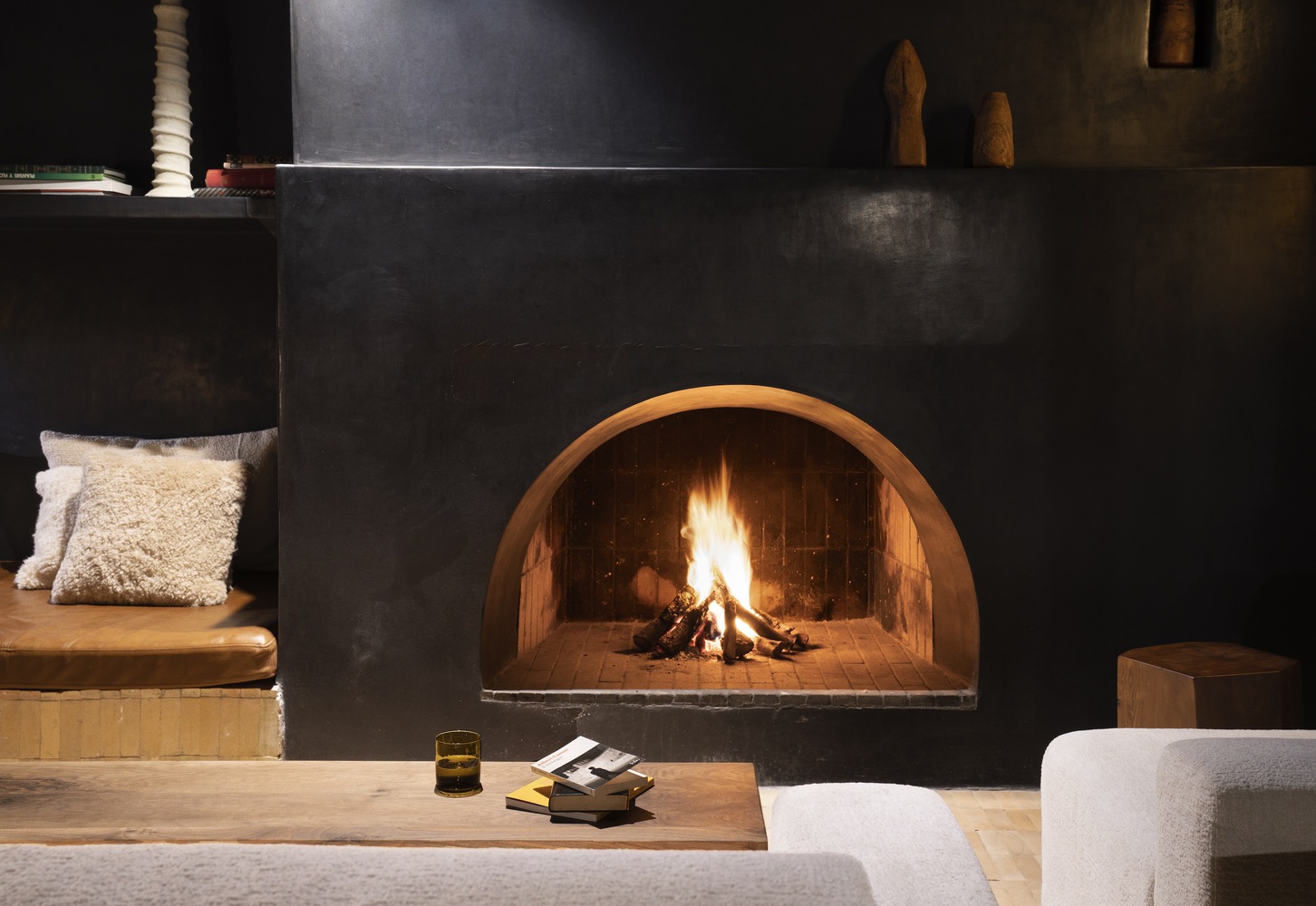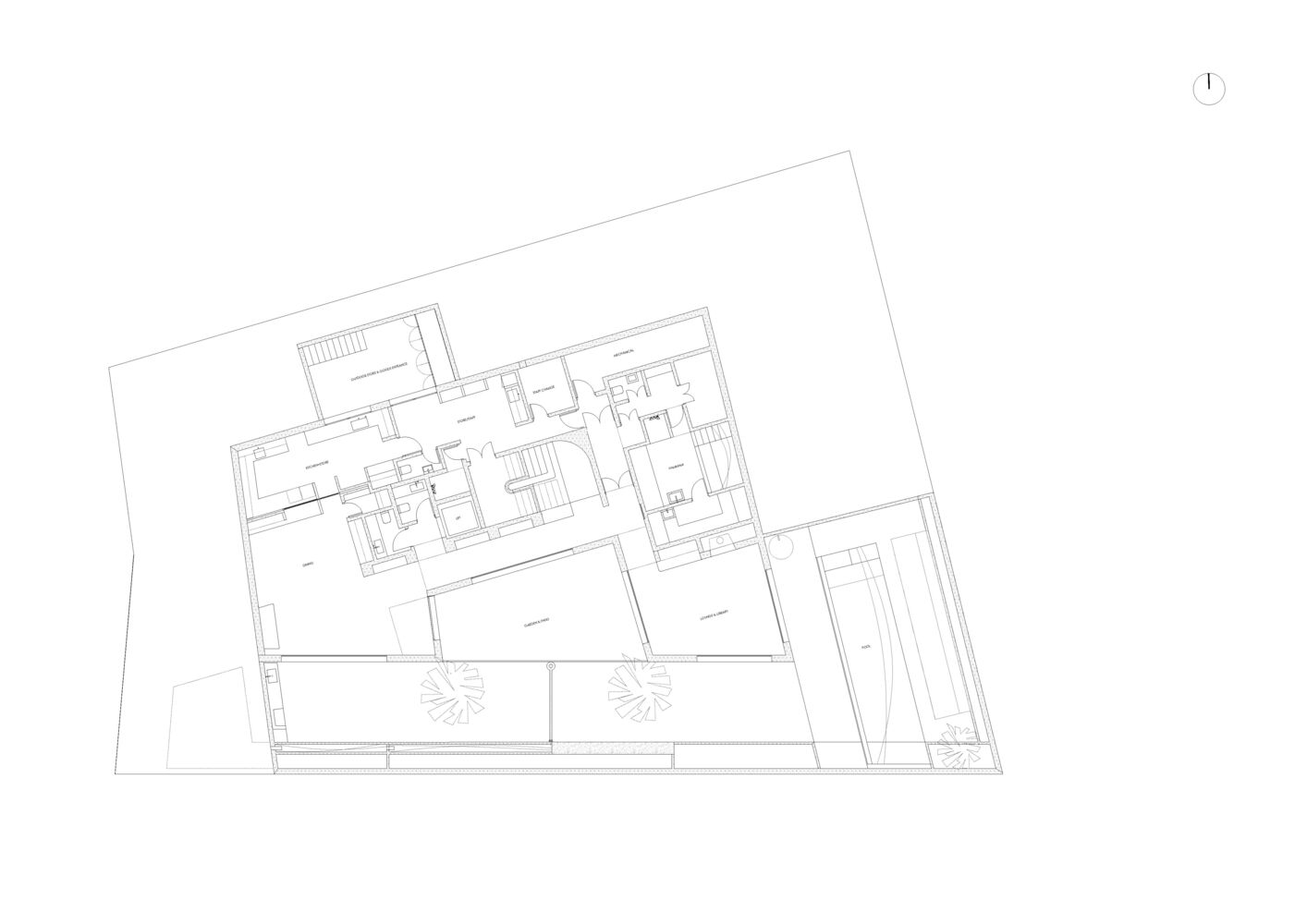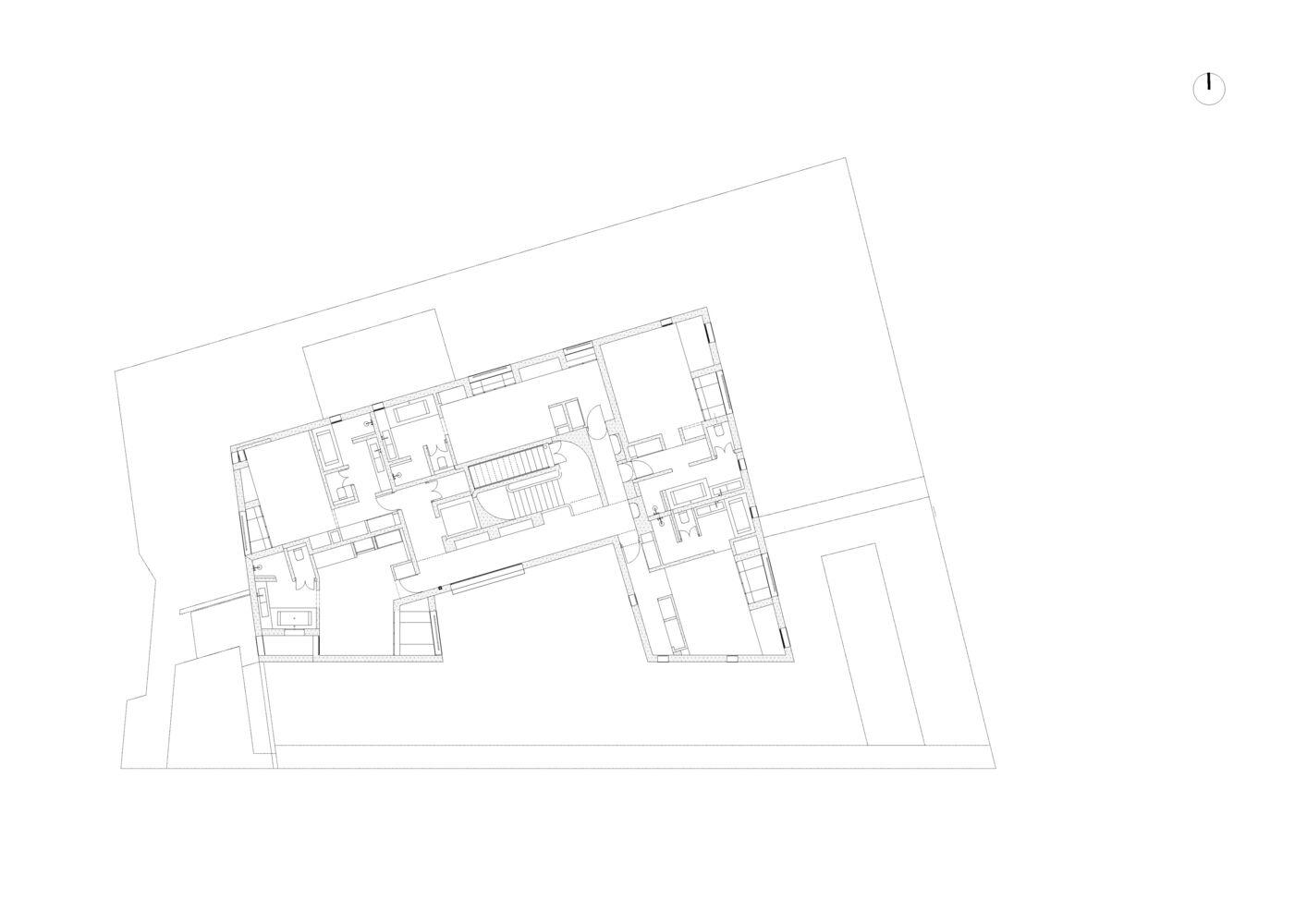 Inspired by the local vernacular, without replicating it, we have created a unique and playful contemporary language while maintaining a textural reference to the site's rich history. An abundance of lush vegetation and running water in various volumes conjures up the notion of an oasis.

Beginning with a sculptural solid mass, we carved selected incisions and voids varying in scale where necessary. This provides a variety of spatial experiences through scale, light, and shadow. The surrounding gardens use a similar language.

arying levels of planting form private gardens for guests and a dynamic layer of foliage throughout, contrasting the sculptural building form and enhancing the idea of an urban oasis.

The exterior is comprised of various plaster finishes, handmade tiles, and local terrazzo for public zones, including the entrance wall defining its presence on the street. Highlights of brass denote transitions between various areas, from street to hotel, and from public to private spaces.
from archdaily