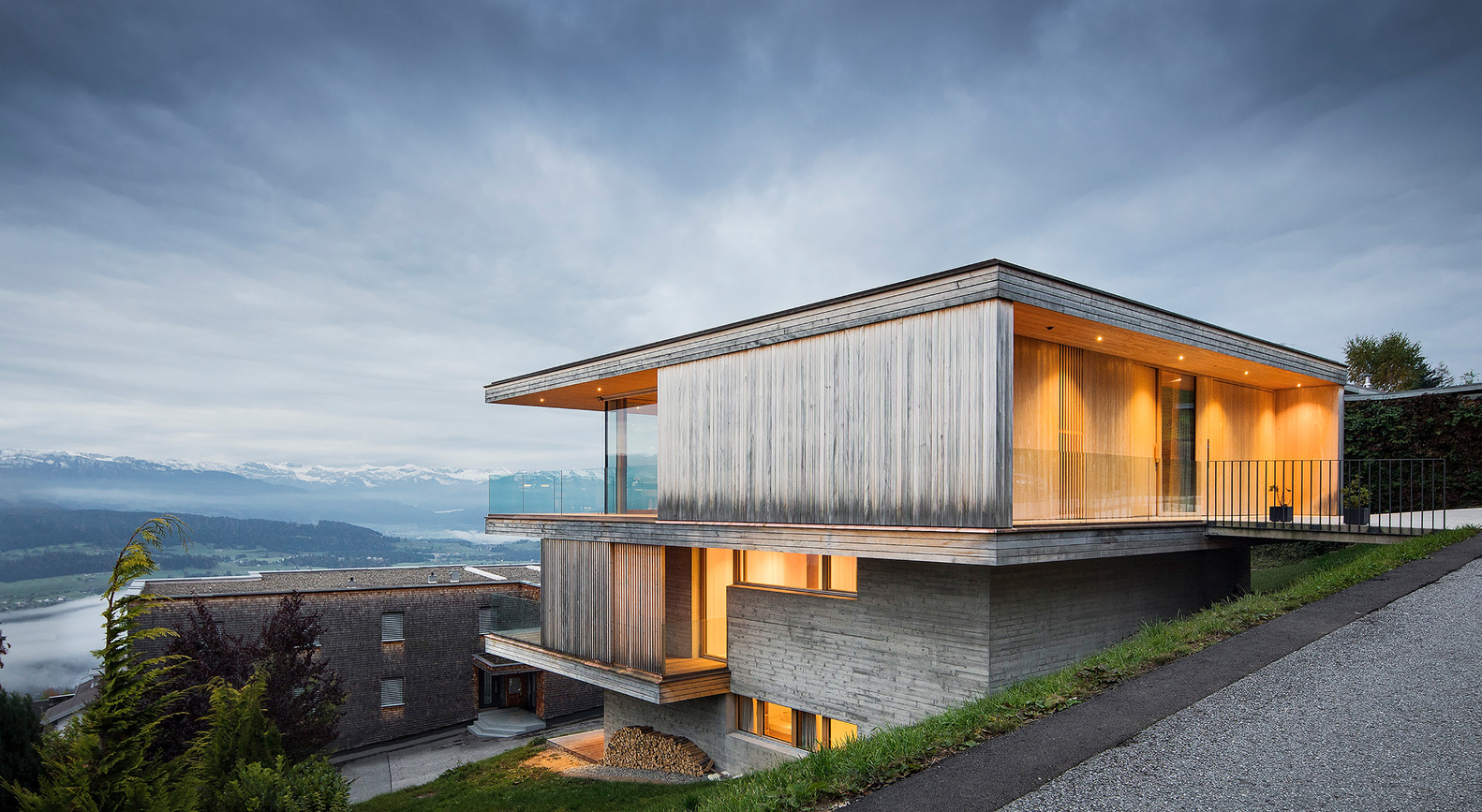 Dietrich | Untertrifaller Architekten-house k
집으로 들어가기 위해서는 도로에 면해 있는 넓은 브릿지를 건너, 건물의 최상층에 있는 현관으로 가야 합니다. 현관이 위치한 최상층에는 차고와 게스트룸, 그리고 넓고 개방된 거실이 배치됩니다. 최대한의 개방감과 투명성을 지향하도록 설계되었으며, 이에 따라 독립적인 주방도 개방감 있는 공간으로 구현되었다. 남측 전체는 통유리로 설치되었으며, 테라스가 배치, 경사면 아래로 펼쳐지는 환상적인 전망을 제공합니다.
In the far north of the Bregenzerwald lies the small community of Sulzberg on the ridge of the same-named mountain. We built a house on a steep slope in the middle of a densely built-up residential area, which makes perfect use of the limited plot of land. Due to the extreme slope, we have divided the spaces into three floors.

You enter the house on the street side on the top level via a wide footbridge. Here you will find the garage, a small guest room, and the spacious, open living room. Designed with maximum transparency and openness, it is only structured by the free-standing kitchen unit. The entire south front is glazed and, together with the terrace in front, celebrates the fantastic view over the Bregenzerwald to the high Vorarlberg mountains. The wide cantilevered roof panel provides protection from the weather and excessive sunlight.

A self-supporting wooden staircase leads down to the private rooms. Like precious wooden boxes, the bedroom, dressing room, bathroom, and sauna are completely clad in silver fir. On the south side of this floor, too, the extensive glazing and the terrace invite you to enjoy the panorama. The basement houses a granny flat and an office. From this level, one enters a covered garden terrace at ground level.

The successful interplay of wood, glass, and concrete provides the cubic structure with lightness and transparency. While the street side is rather closed, the house opens up to the south with floor-to-ceiling glazing and focuses the gaze beyond the lower neighbouring houses to the unique view. Sliding wooden slats on the side fronts provide privacy and sun protection.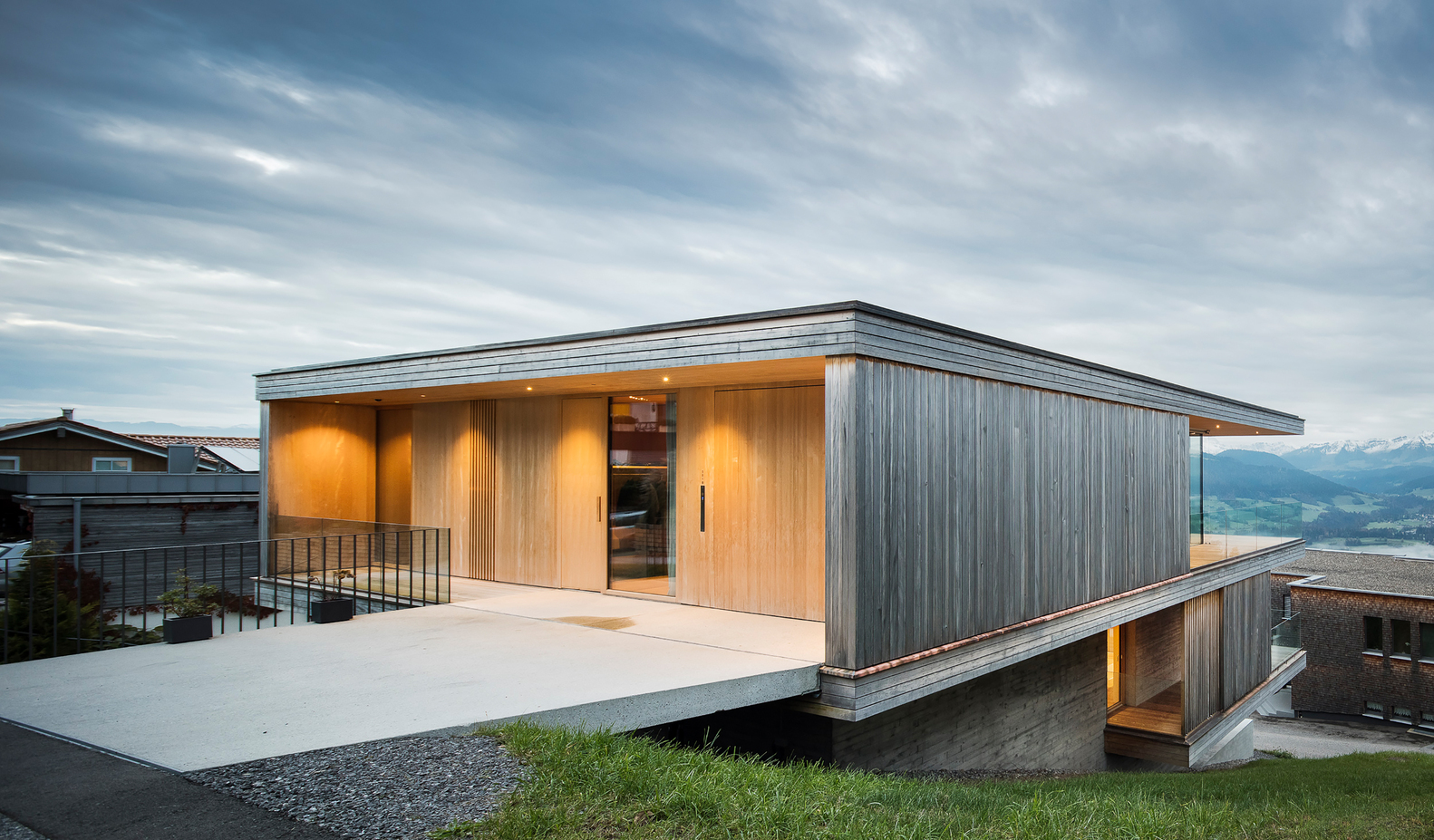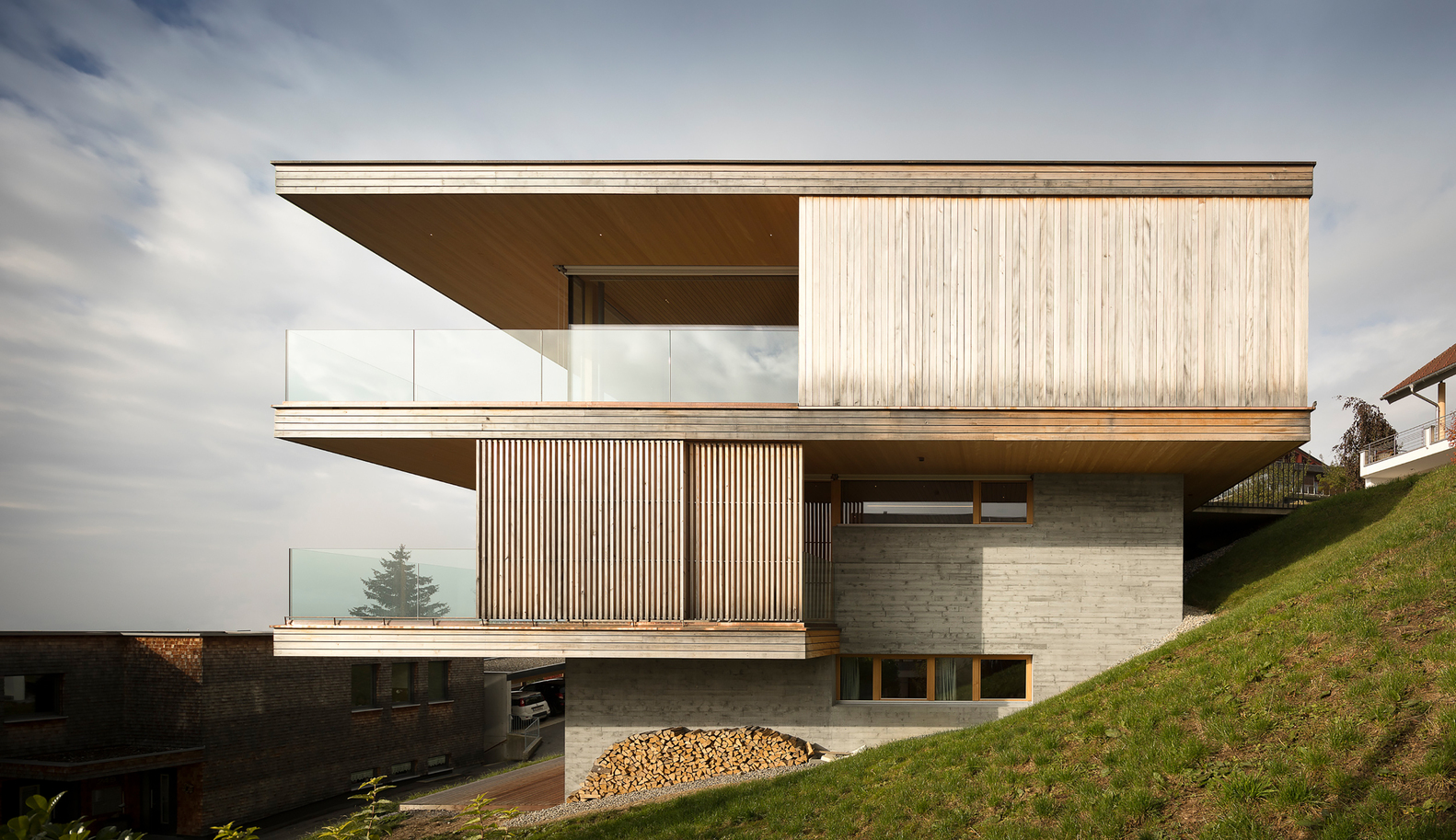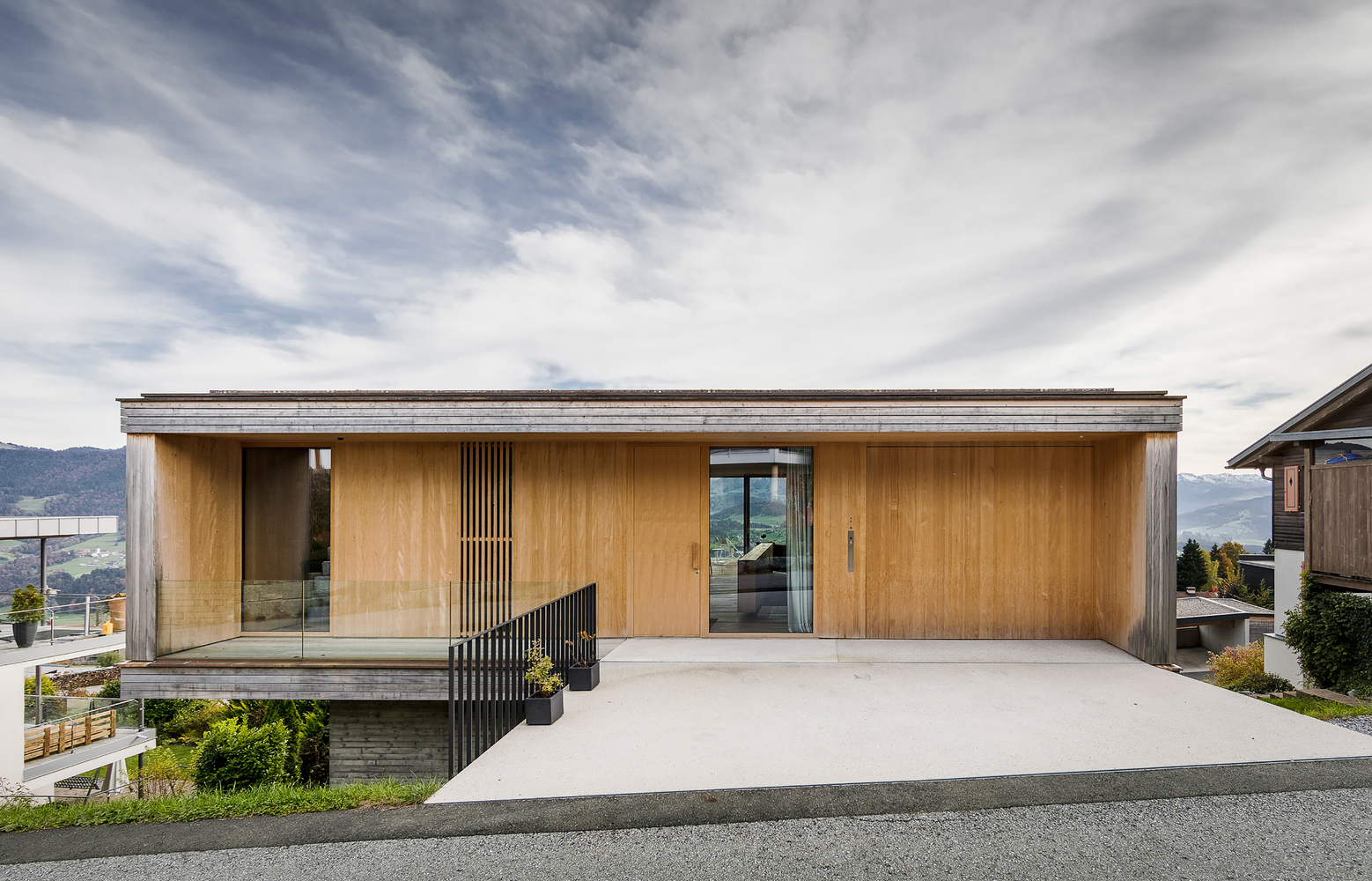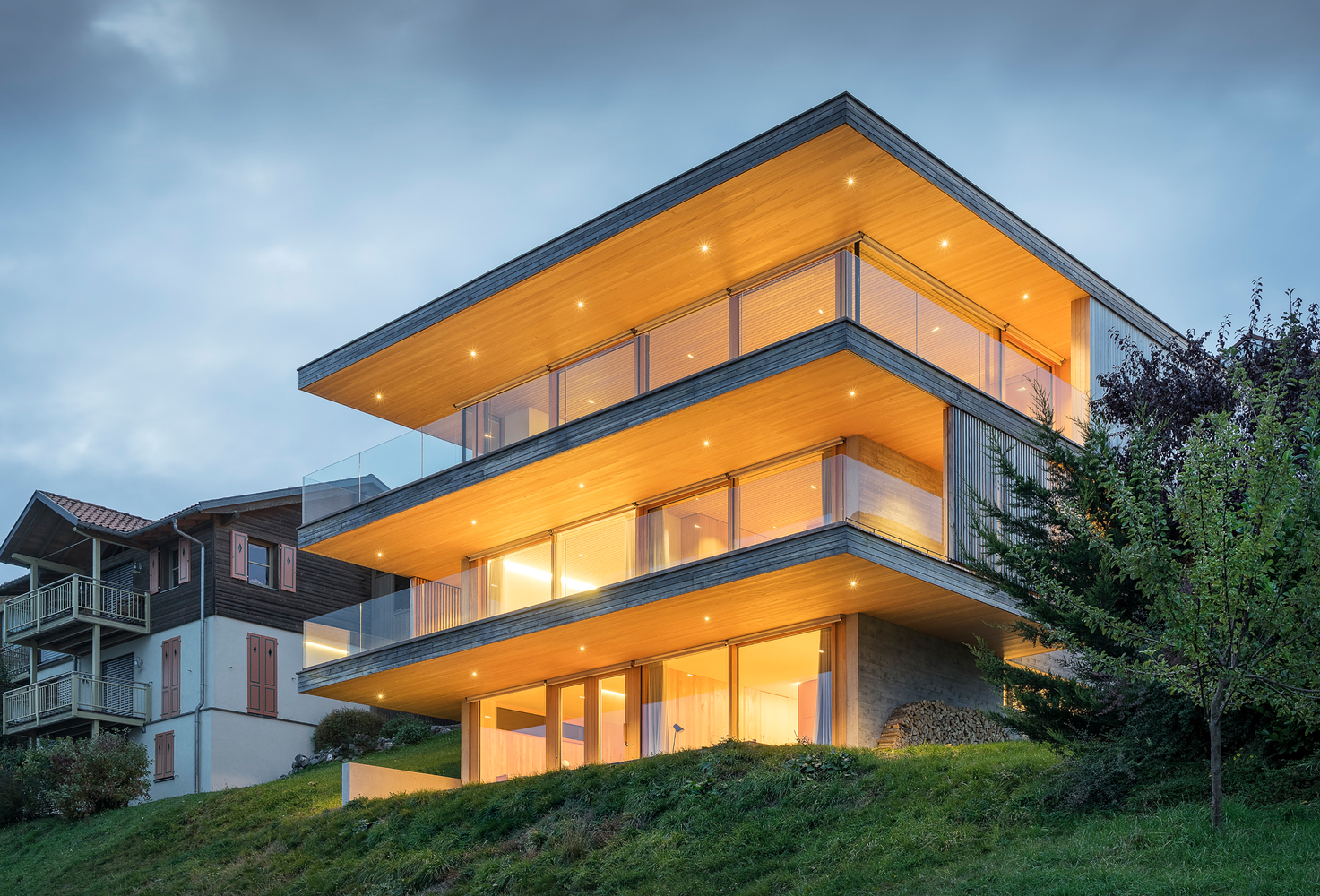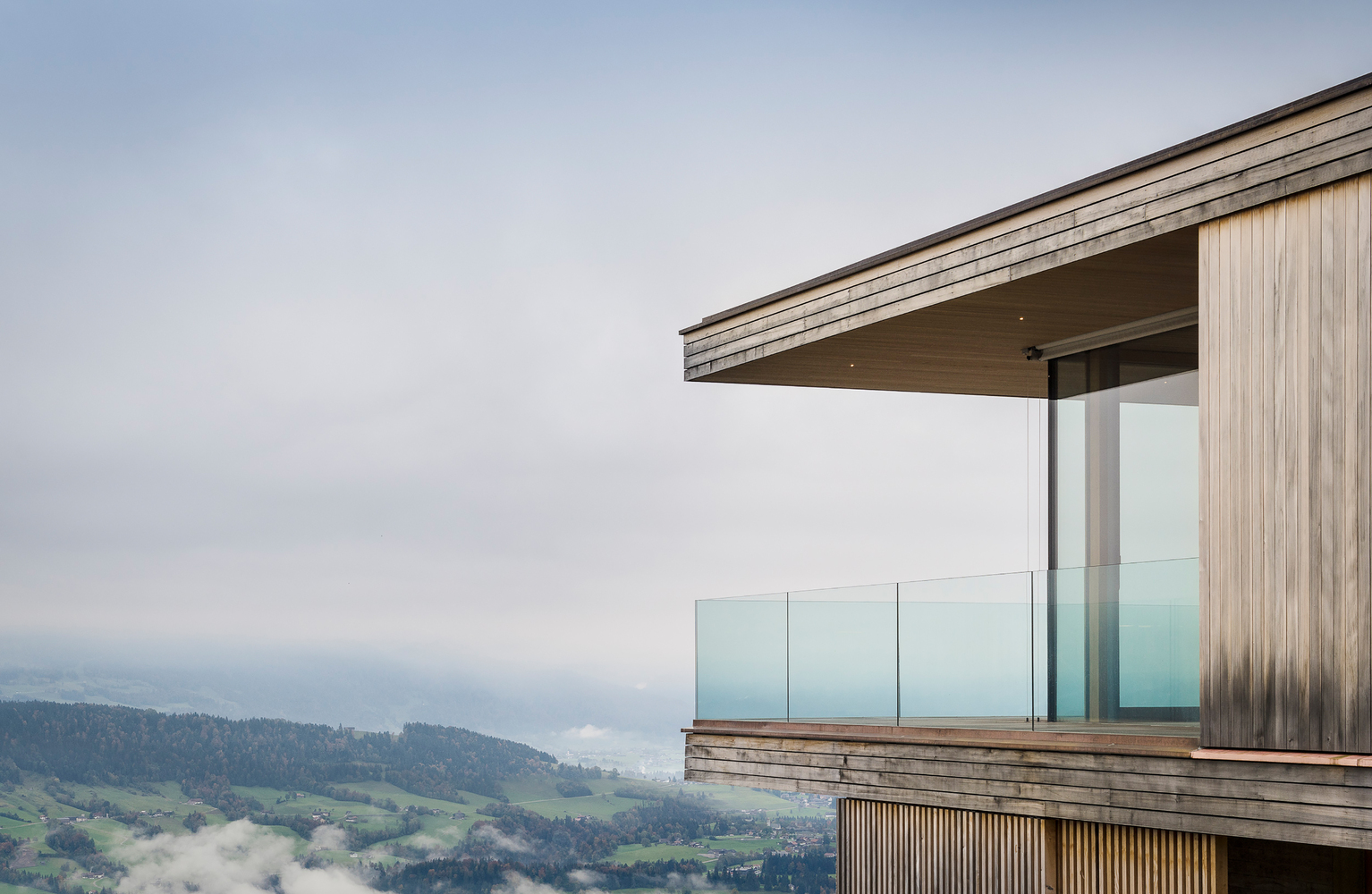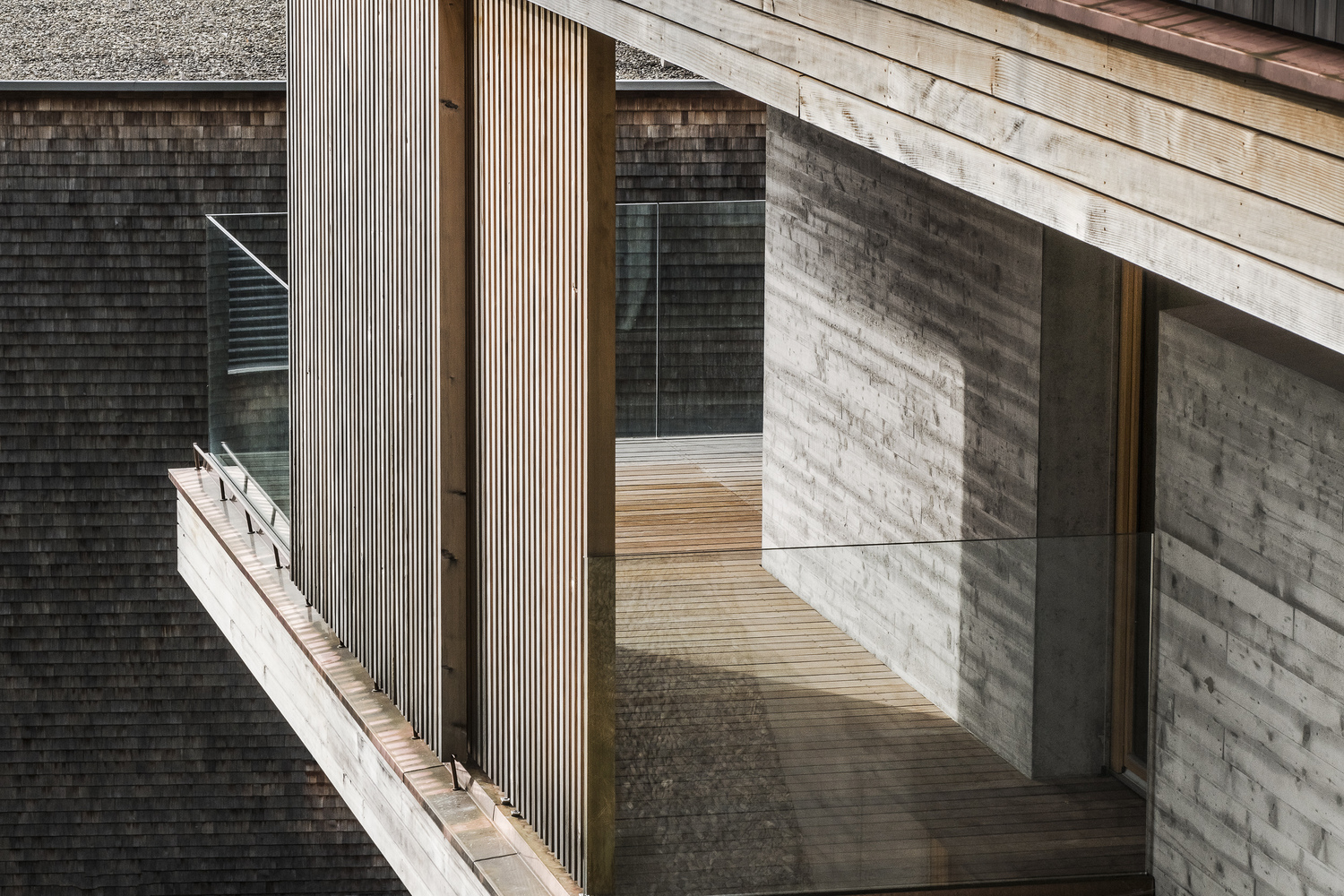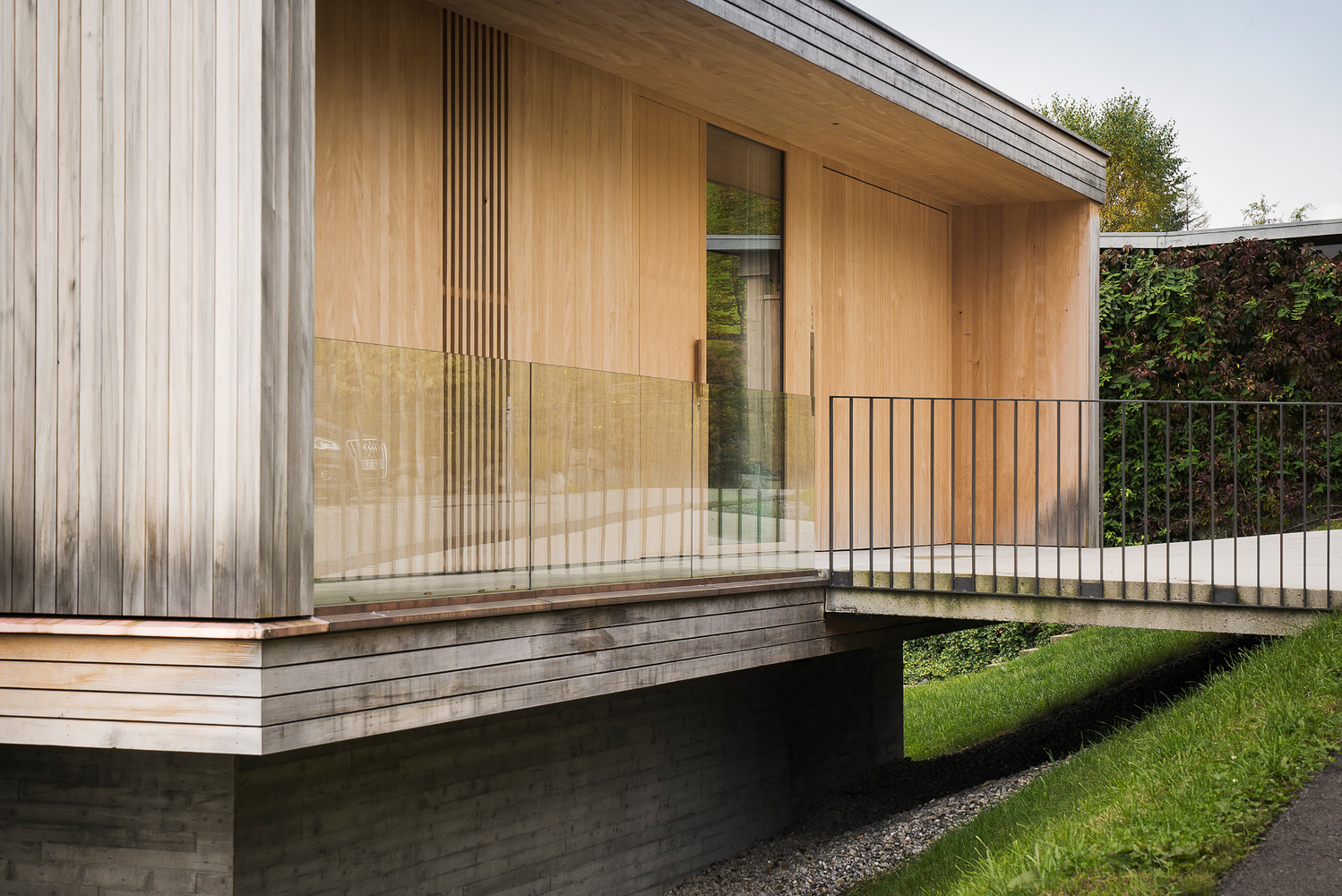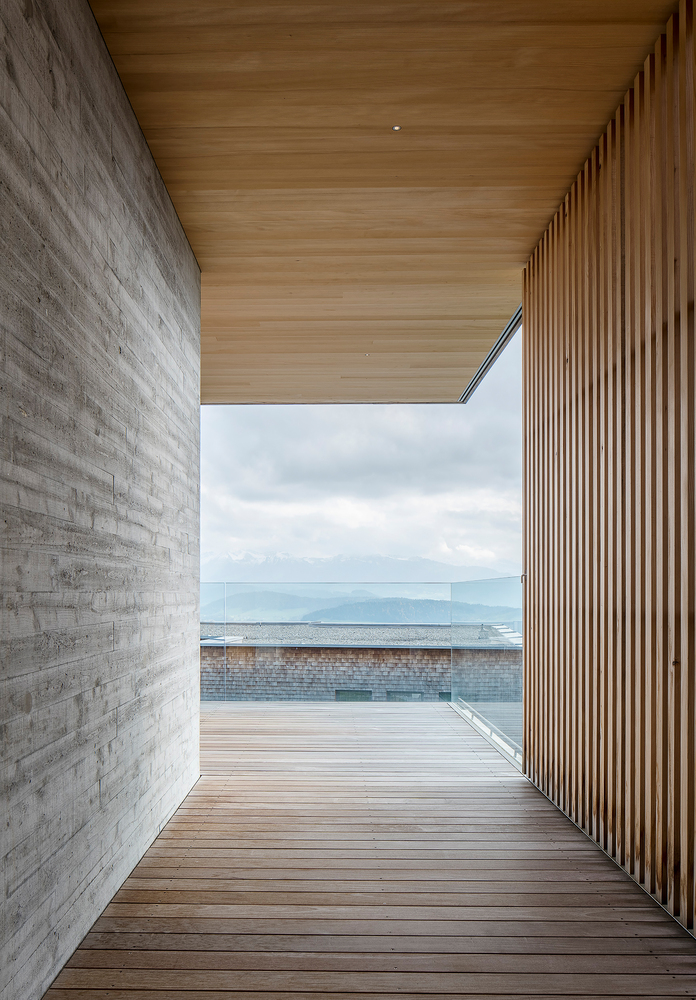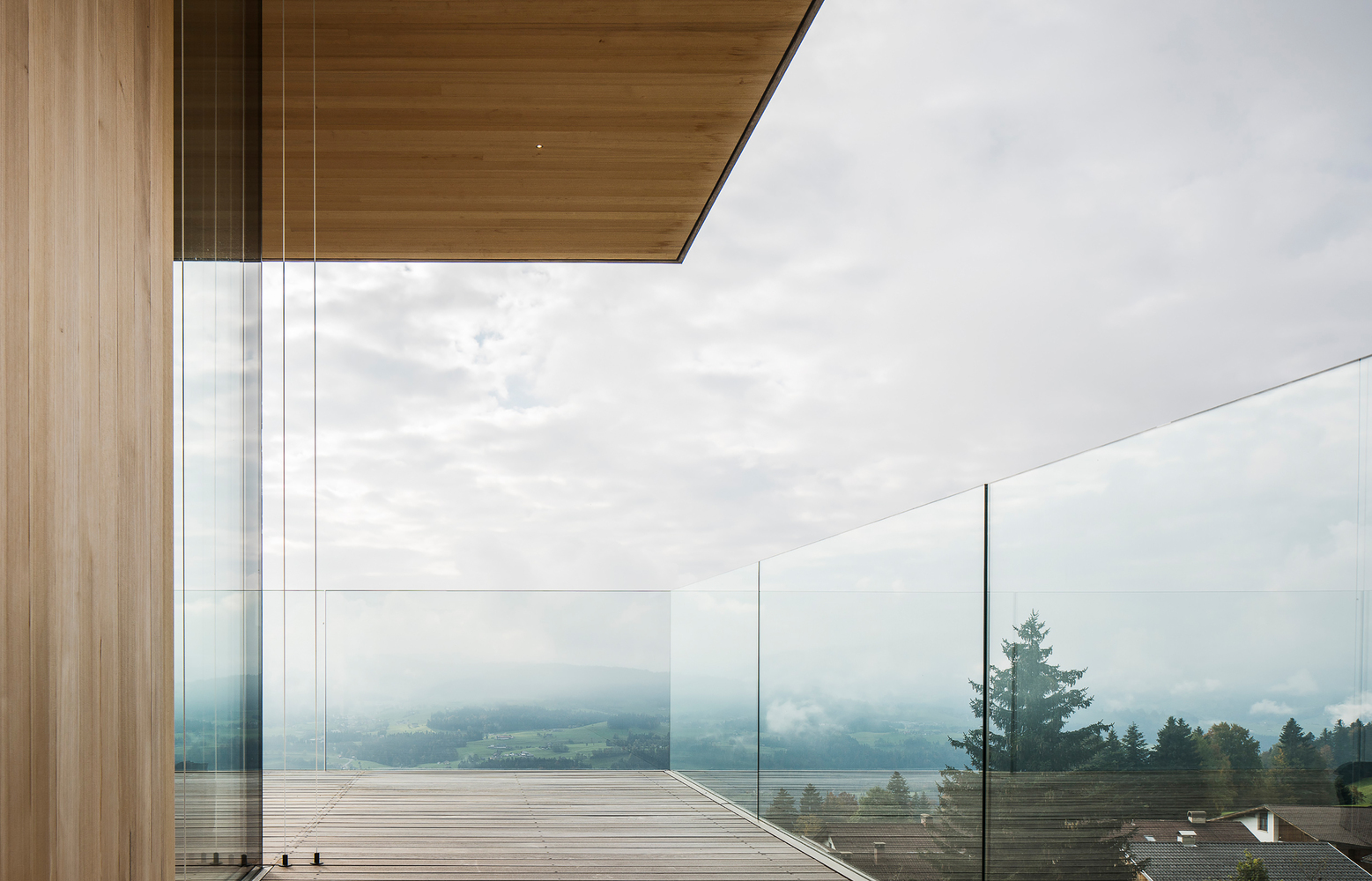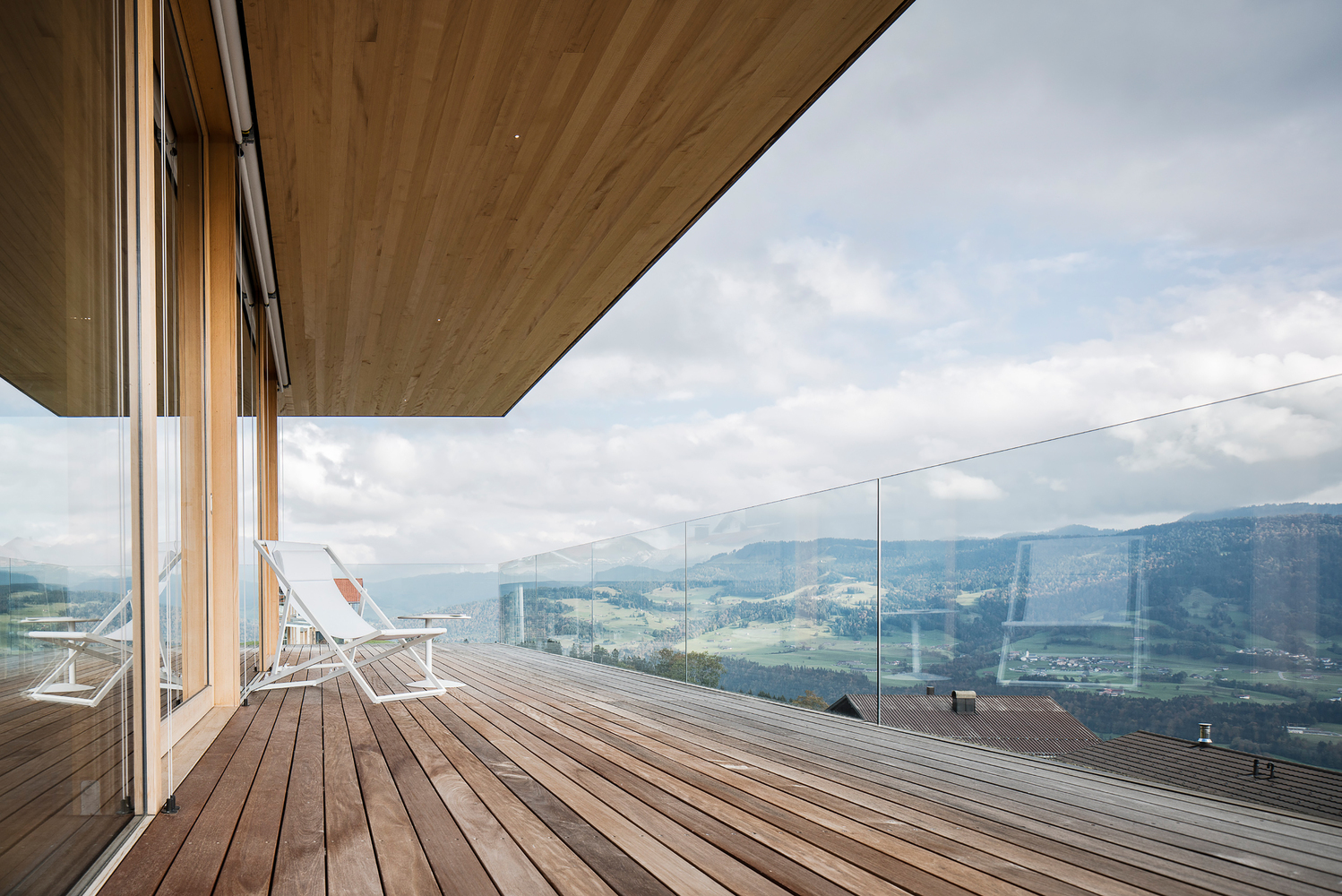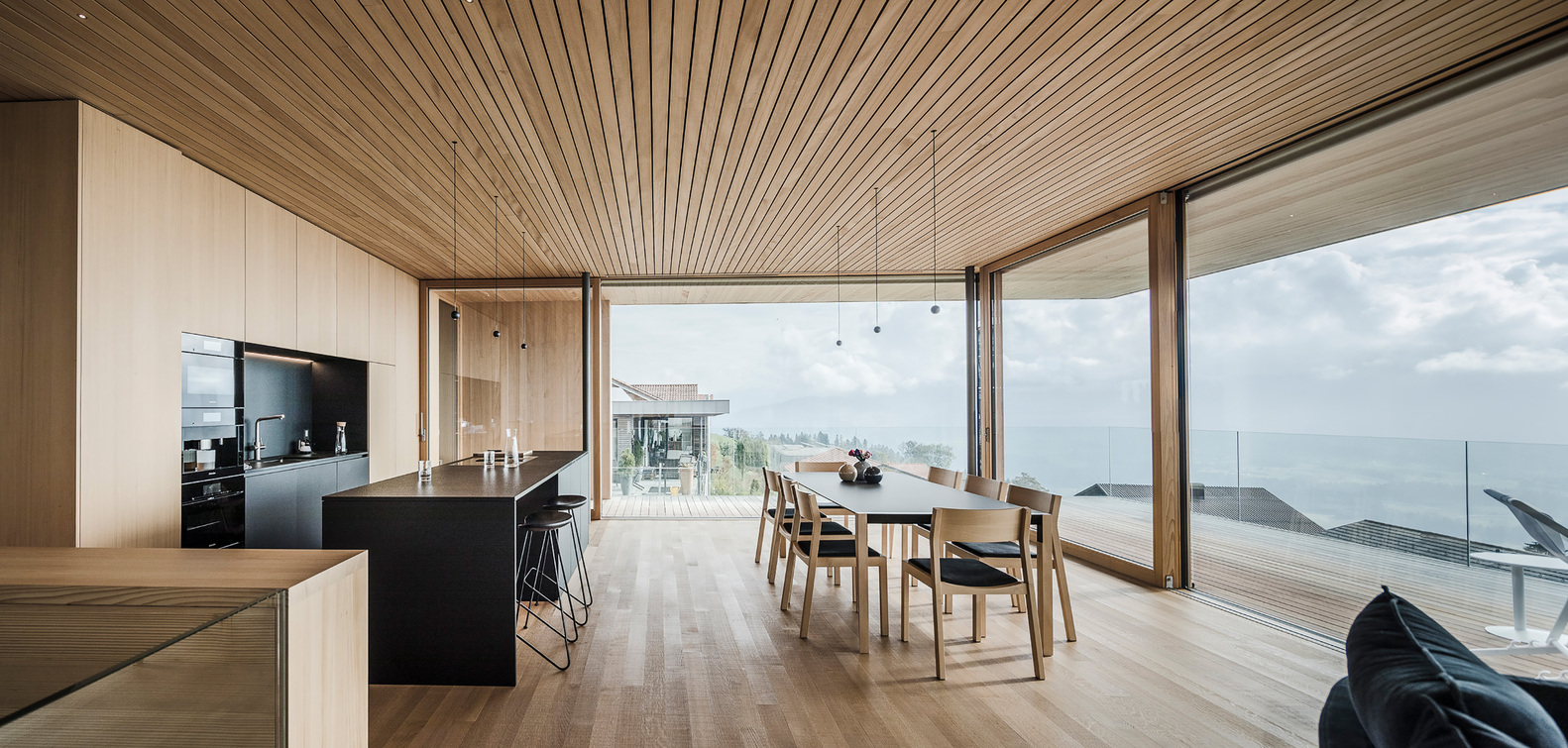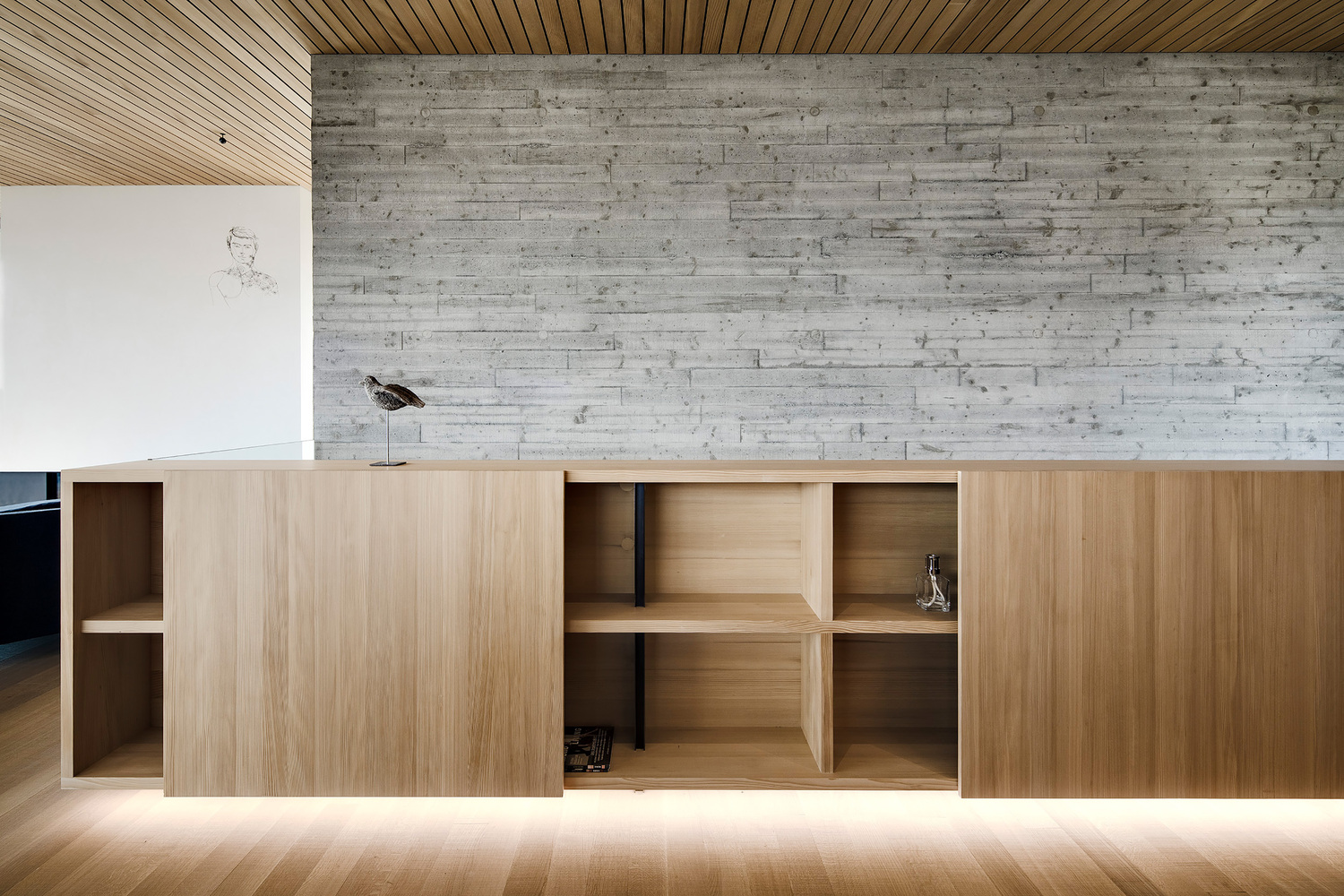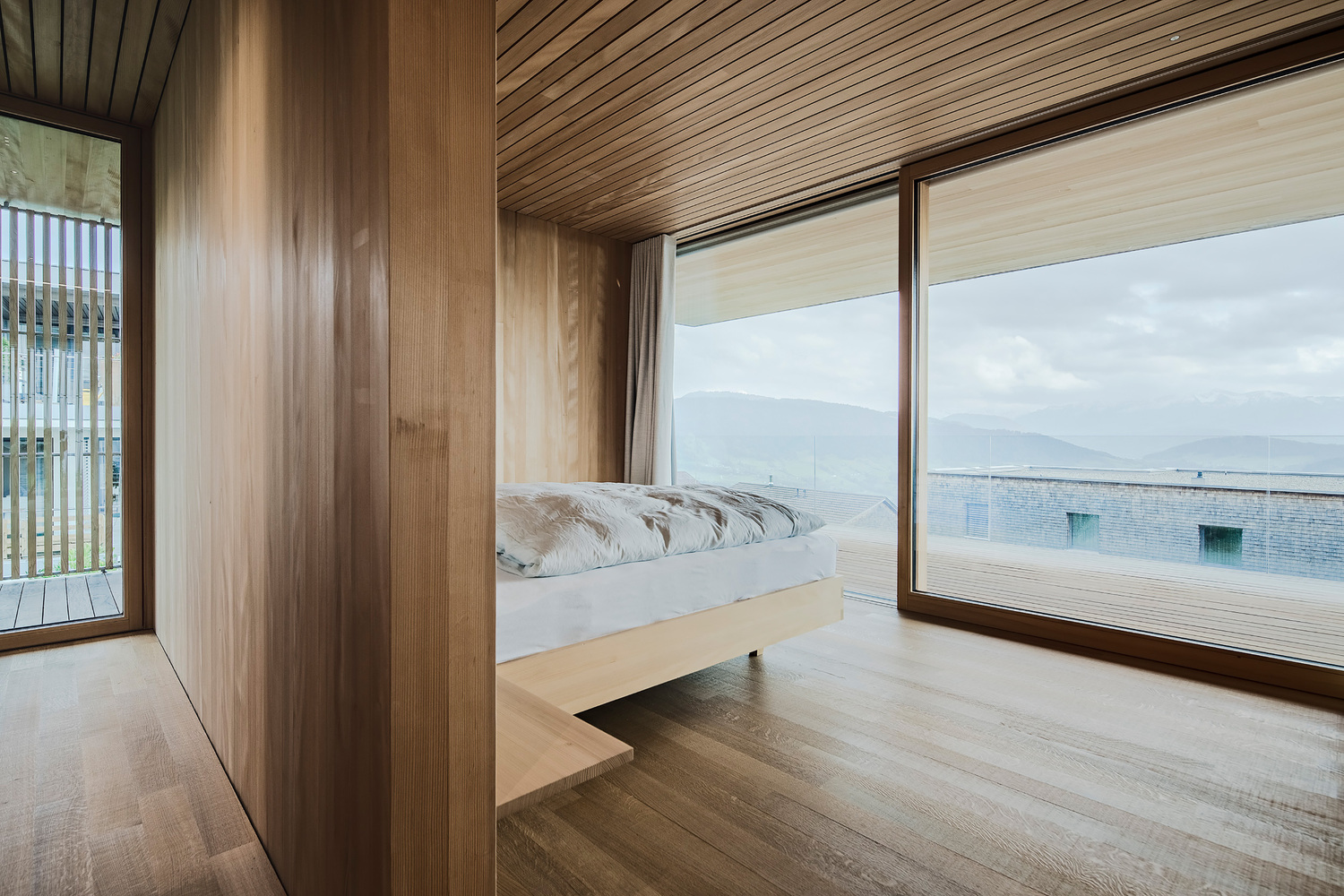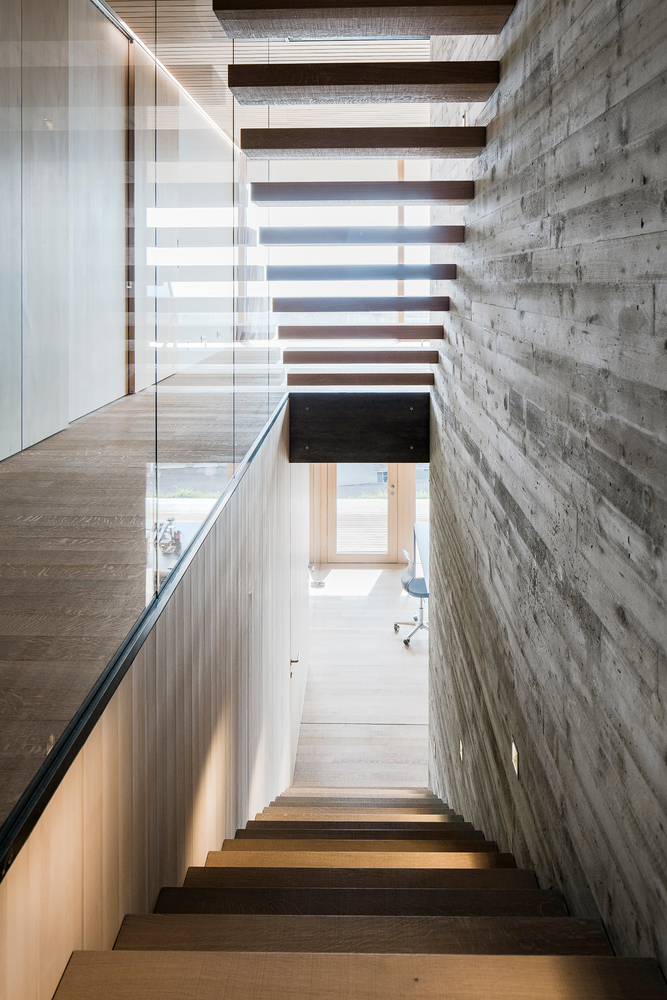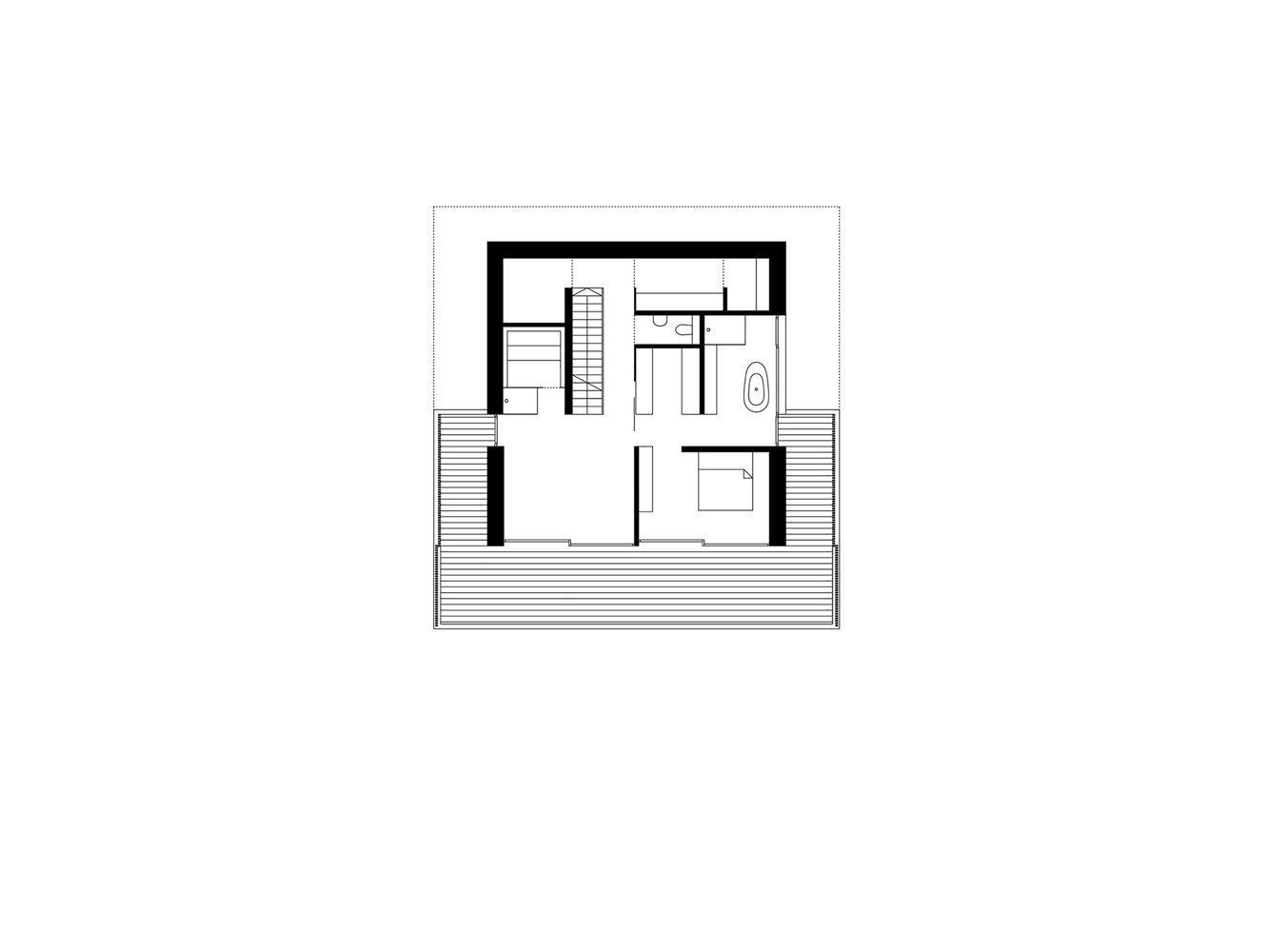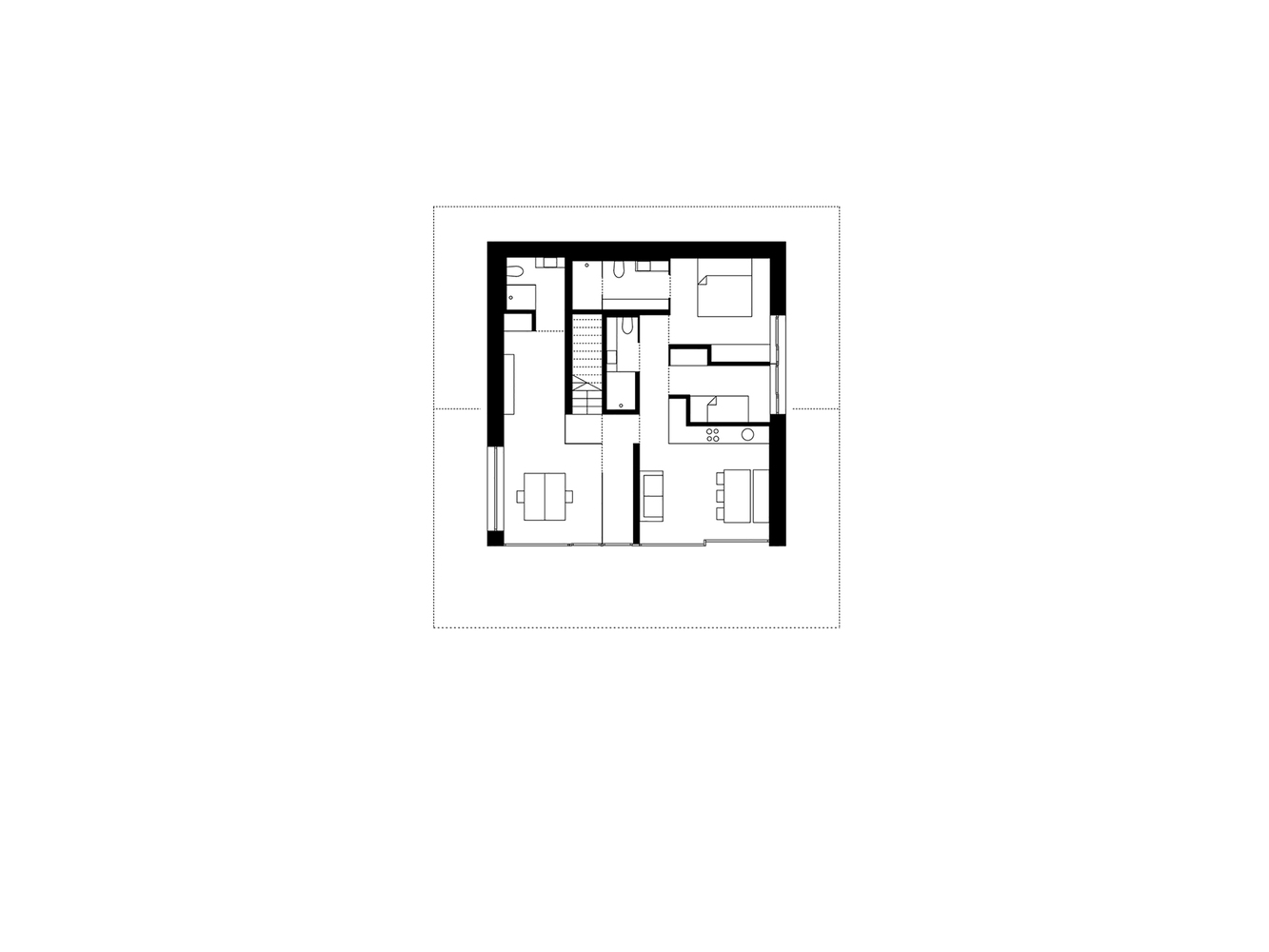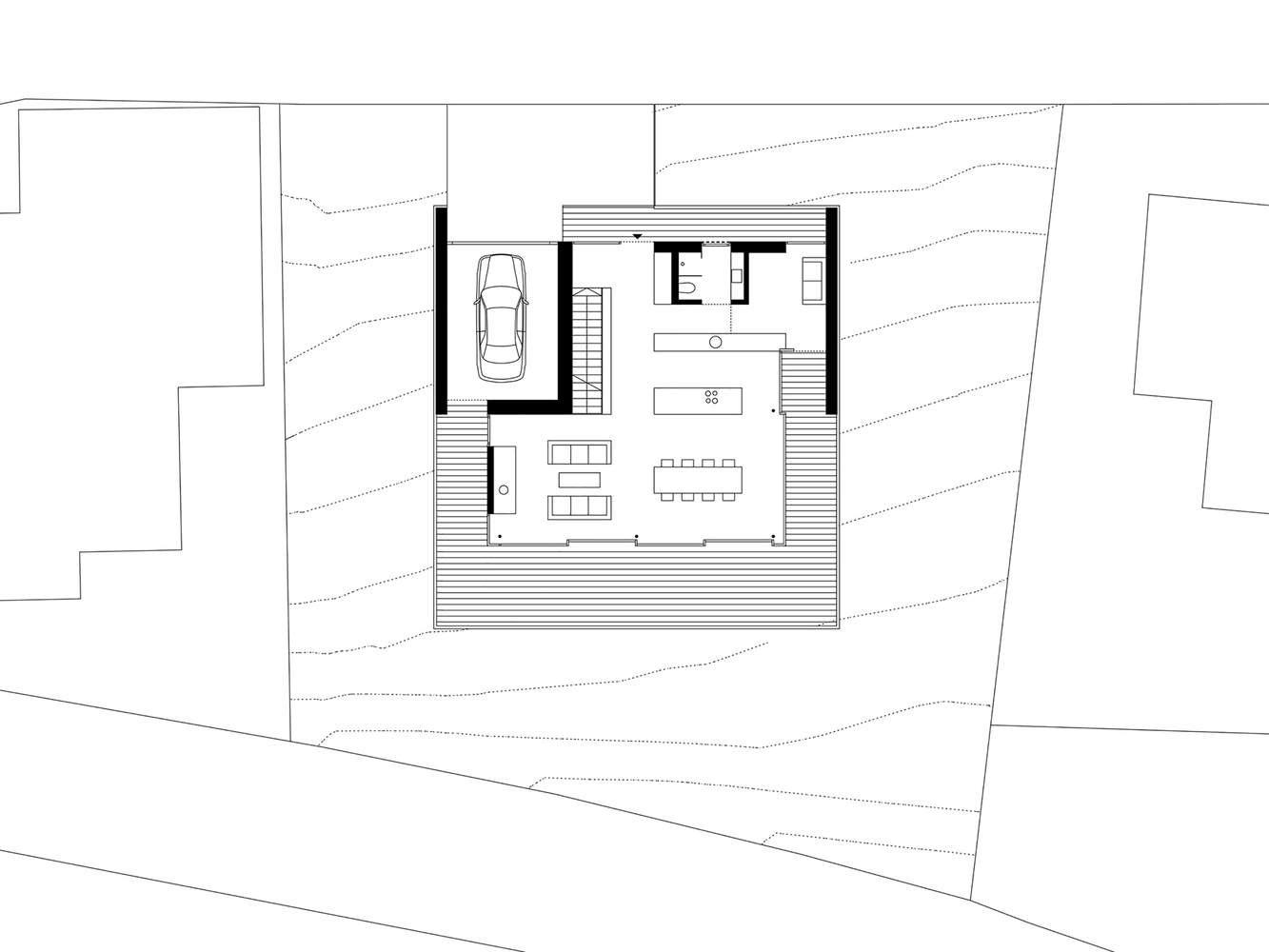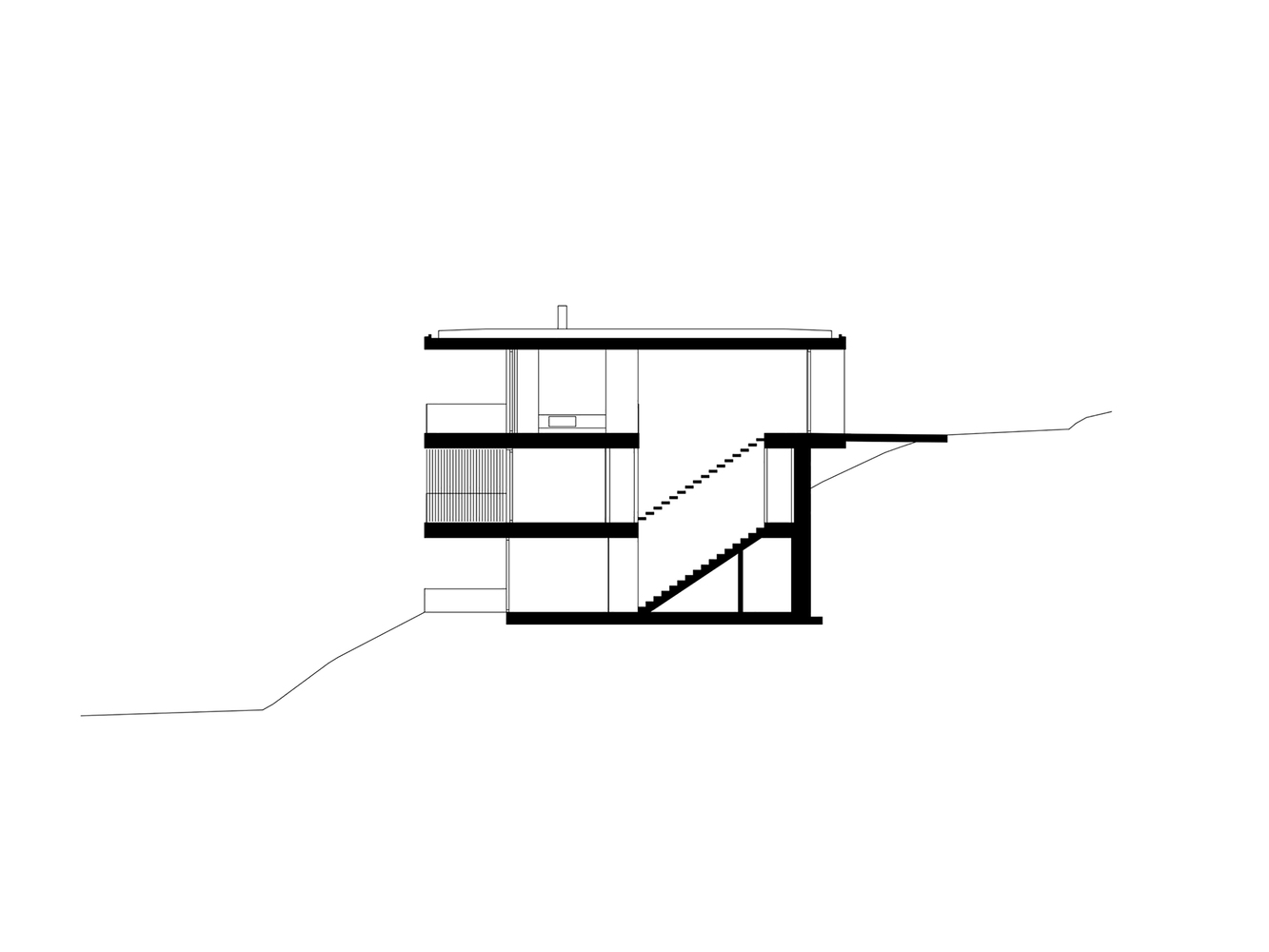 from archdaily