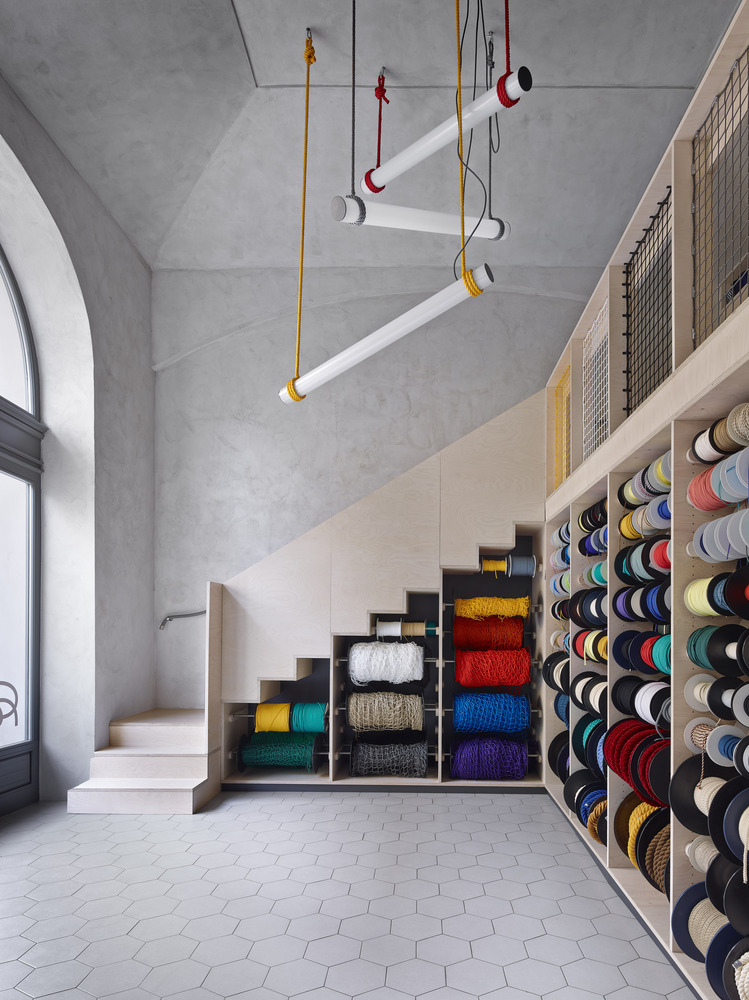 JRA Jarousek.Rochova.Architekti-Rope Shop Ujezd
제이알메이 자르섹.로초바
Rope shop is located on the ground floor of an apartment building from the 19th century in the center of Prague in Mala Strana. In the past, there were made many adaptations and adjustments, but none of them had its quality. Spaces were divided into three parts and the full height of each room was interrupted by a full inserted floor. Shops were confined, neglected, and confusing.

Our design tried to remedy this situation and gave back the shop the quality it undoubtedly deserved. It was important for us to create cultivated parterre and to give with our implementation an impulse to improve shop parterre of whole Vitezna Street, which has been neglected for a long time. We wanted to transform a confusing cramped space into a space where products will be interestingly presented and everything will resonate together.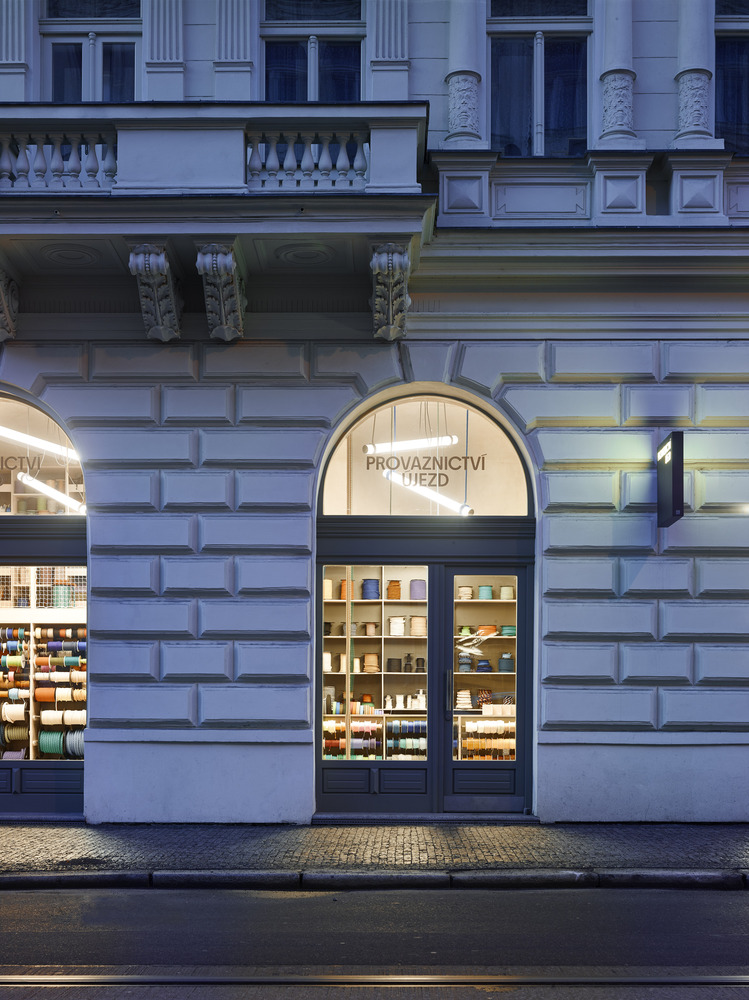 복원과 새로운 인테리어의 주요한 방향은 명확함, 개방성 그리고 관대함에 있습니다.
건축은 3개의 공간 연결을 제안합니다. 이러한 과정에서 역사적으로 두개의 공간은 연결되어 있음을 발견했습니다.
벽의 연결 및 철거를 통해 내부 프로그램은 명확해 집니다. 매장 입구를 중심으로 공간은 정렬되어 유기적인 관계가 완성되었습니다.
Our main motto of reconstruction and new interior was generosity, openness, and clarity. We proposed the connection of all three spaces. We have found in historical archive plans from what was clear that originally the two spaces were connected.

Thanks to the connection and demolition of walls we have created a comprehensive clear layout. We designed and moved the entrance to the store to the central part of the layout, where we placed opposite to the entrance the sales counter and the central exhibition rack. The high ceilings with vaulting were important for us. We removed all inserted floors and returned to the spaces their original height.

On the side areas of the shop, we inserted half-floor, which did not disturb the feeling of the high space. Under the half-floor we designed racks for presenting ropes from the sales area and under the half-floor floor we placed storeroom for the shop. Staircase reaching these half floors works also as racks for spools of ropes and nets. Both half-floors are designed as the next sales area with racks for ropes.

The condition of the facade and parterre was in poor condition before reconstruction. We design wooden windows in a similar design as the original wooden historic windows. Also was important to design the visual style and sign of the shop. We designed all equipment of the shop as atypical, made to measure.
from archdaily