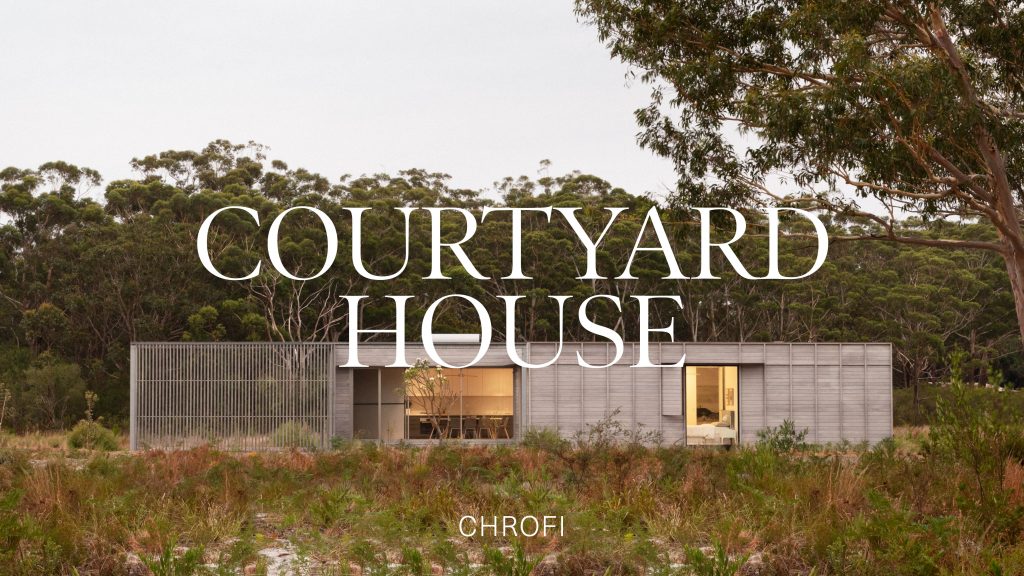 CHROFI–Courtyard House_A Modern Rural Home
크로피 중정하우스
Inspired by the need to create a robust reinterpretation of the traditional rural Australian home, Courtyard House by CHROFI is a prefabricated building that pushes boundaries, embodying quiet solitude and environmental synergy.

Courtyard House was poised with an initial challenge – to create a uniquely fitting structure that not only worked as part of its surrounding landscape but also stood as a flexible form, suitable for modern living. In response, CHROFI designed a series of modules to fit together around a central intimate courtyard.

The home's courtyard grounds and connects the structure, while ensuring the living spaces remain connected to the surrounding environment. There is a large sliding screen at the rear of the space, which allows the courtyard to open up out into the landscape or remain a more private area for its owners. The site is relatively isolated, and Courtyard House sits within the land unimposingly. The natural colour palette of the exterior and interior similarly aims to create a blend between form and landscape.

Courtyard House was built by FABPREFAB, with the entire construction process completed off site in its production facility in Somersby, and the final home brought to Hawks Nest on the back of a truck. The materials used were purposefully chosen due to their physical lightness, as the home had to be light enough to travel, whilst ensuring it would also sit lightly on the ground without causing further degradation to the site. Courtyard House also drew on the additional benefit of prefabricated homes, with their ability to produce quality structures in controlled facilities, protected against the elements during construction.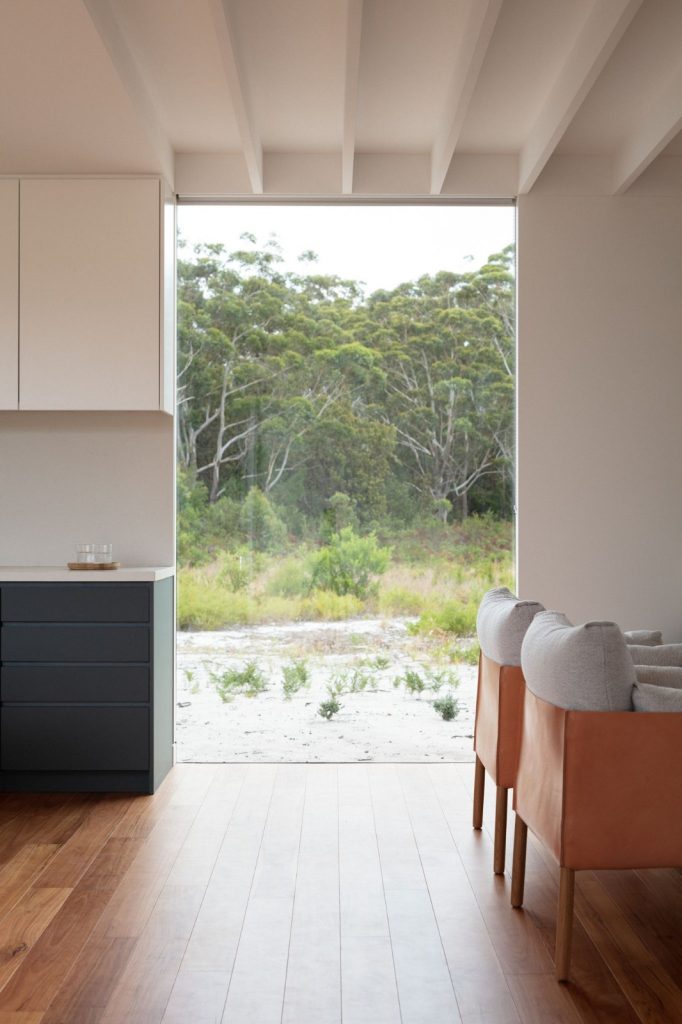 CHROFI–Courtyard House_A Modern Rural Home

Courtyard House by CHROFI는 호주의 전통적인 시골풍경에 익숙한 주택의 재해석을 통해서 경계를 허무는 작업을 시작합니다. 주위환경과 조용한 사색공간의 하모니를 만드는 조립식 주택입니다. 이러한 조우는 외부환경과 내부 주거의 유연한 생활방식을 연결하는 작업으로 열린평면과 내부 유입시킨 중정을 통해 완성하였습니다.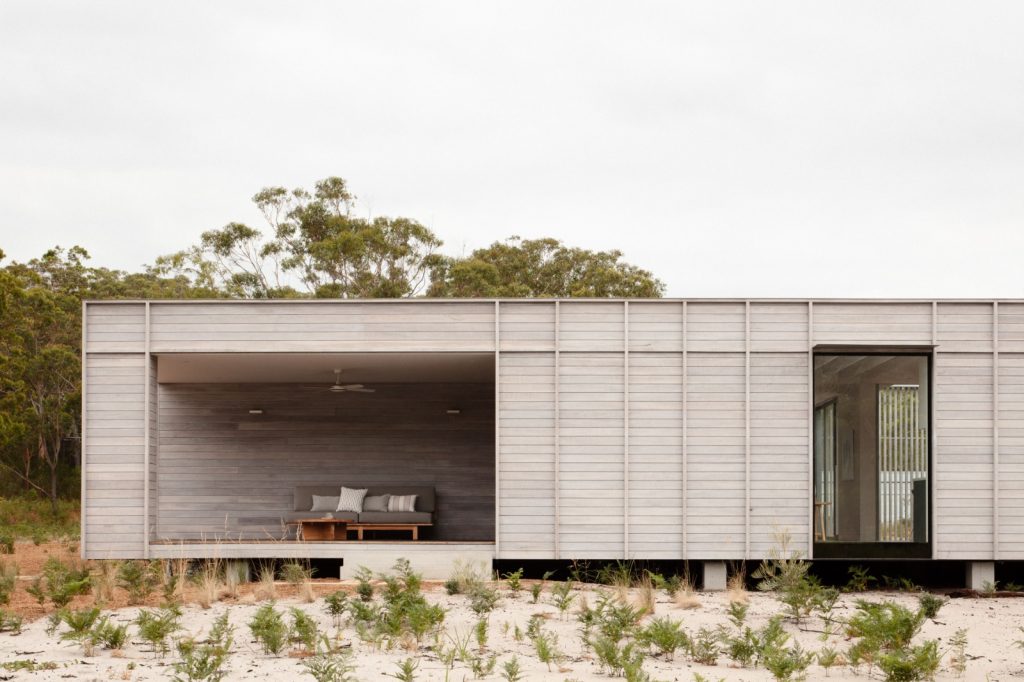 from thelocalproject