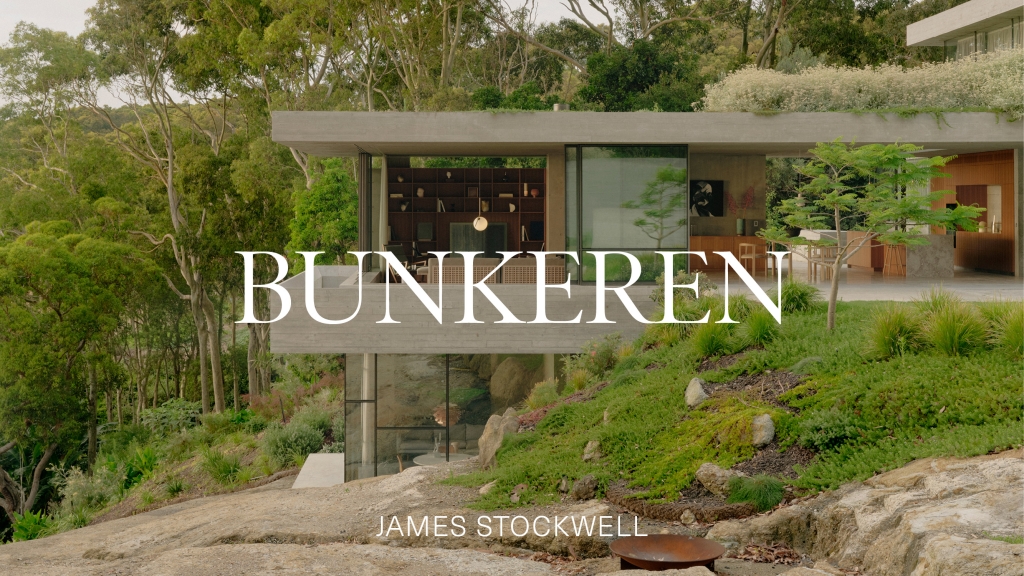 James Stockwell Architect–Bunkeren-Carefully Balanced Planes
제임스 스톡웰 아키텍츠
The earth filled concrete plates of Bunkeren are balanced carefully on a coastal site within the unceded lands of the Awabakal people in Whitebridge, a southern suburb of Newcastle. The project is an incredibly photogenic study in concrete textures and form, containing subtle nods to the kinds of architectural references one might expect from a collaboration between experienced architect James Stockwell and Danish-Australian clients with an eye for design. Yet the building is far more than just finely crafted details and dramatic concrete cantilevers. At its heart, Bunkeren attempts to actively dismantle the object qualities of the architecture in favour of ambiguous, landscape-driven spaces of discovery and inhabitation.

Bunkeren is underpinned by an appreciation of – and set of connections to the work of Jørn Utzon, as well as the concrete architecture of coastal bunkers. As James recalls, the figure of Utzon loomed large from the very first project meeting on site. "When we first met and as I walked into the existing house, on the wall right in front of me was the most beautiful drawing of the Sydney Opera House in pencil," he recalls. "That moment was quite magical and it just kind of introduced the project for us."

Building on initial discussions about the use of concrete in the Opera House, the architect and clients also discovered a shared fondness for bunkers. "You can't really suggest to someone to do a house like a bunker," James explains, "but we both realised – and it was a bit of a watershed moment that we really loved them and all thought it was a great idea." James was drawn to memories of the ruins of military fortresses in his hometown of Albany, while his clients remembered time spent around decaying World War II bunkers along the Danish coast. These influences are powerful, personal touchstones, and they infuse the project – registering not just in its material palette and exterior form but in deeper decisions about the siting and interior experiences.

The use of concrete and the bunker precedent also provided the basis for a practical response to the threat of severe weather and bushfires that affect the area. The challenge was to design for a high degree of resilience without creating oppressive or cramped interior volumes that shut down connections with the surrounding landscape. Yet, while Bunkeren is clearly shaped by its context and the specific interests and needs of its occupants, it also extends a series of existing threads within James's body of work. Over the last 20 years, and while resisting a singular architectural style, his practice has interrogated the idea of building as landscape and the thermal and experiential dimensions of partially buried space. In this sense, the grown-over bunkers of Bunkeren continue the geologically focused approach of projects like the Miura Fold House in Wanaka and the Croft House near Inverloch.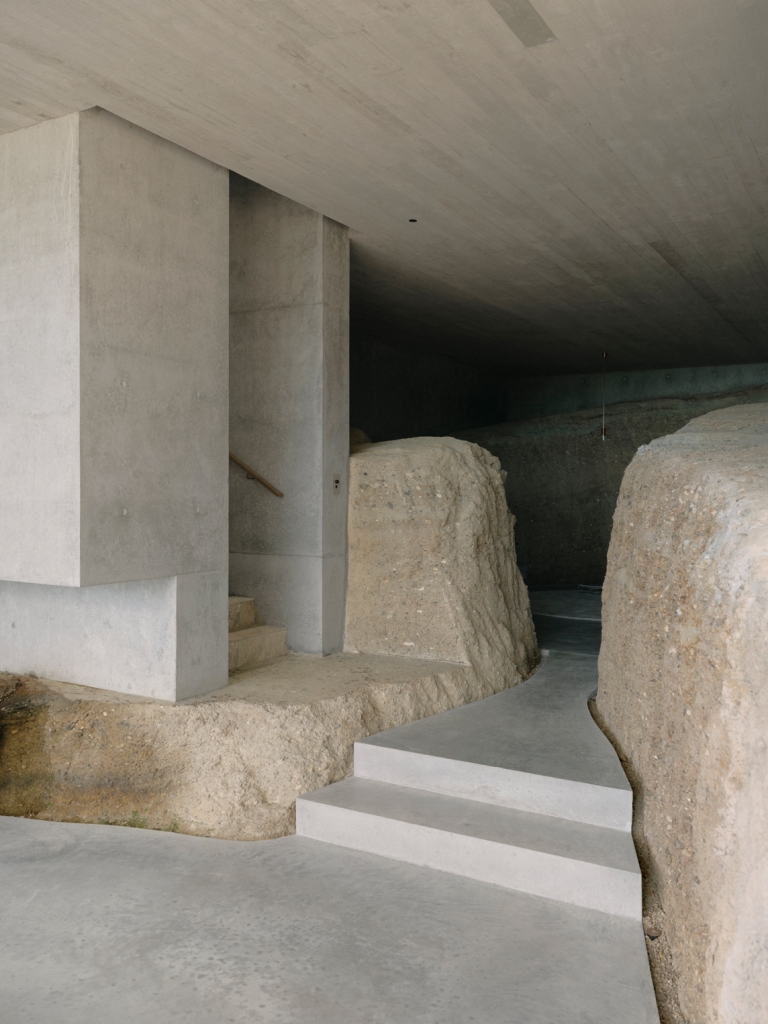 건축의 인공적인 모습과 자연적인 모습이 공존하는 건축환경은 극도로 절제된 콘크리트와 자연석의 만남으로 이루어진다. 숲속 경사지 위에 자리 잡은 Bunkeren은 수평성이 도드라지는 콘크리트의 연속된 외형적 특징을 갖는다. 내외부 밀착된 호흡을 위해 설치된 전창은 이러한 흐름을 함께 한다. 무엇보다 자연과 건축의 연속적인 만남이 내외부 경계를 허물며 차갑지만 따듯한 거주공간을 완성한다.
---
---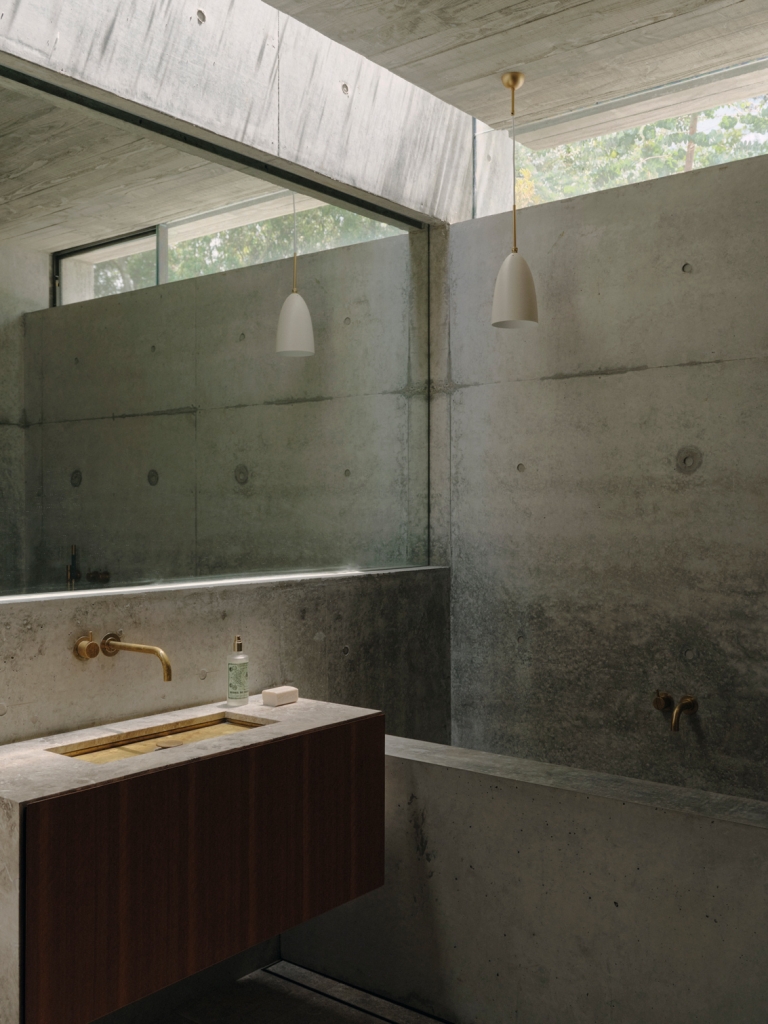 from thelocalproject