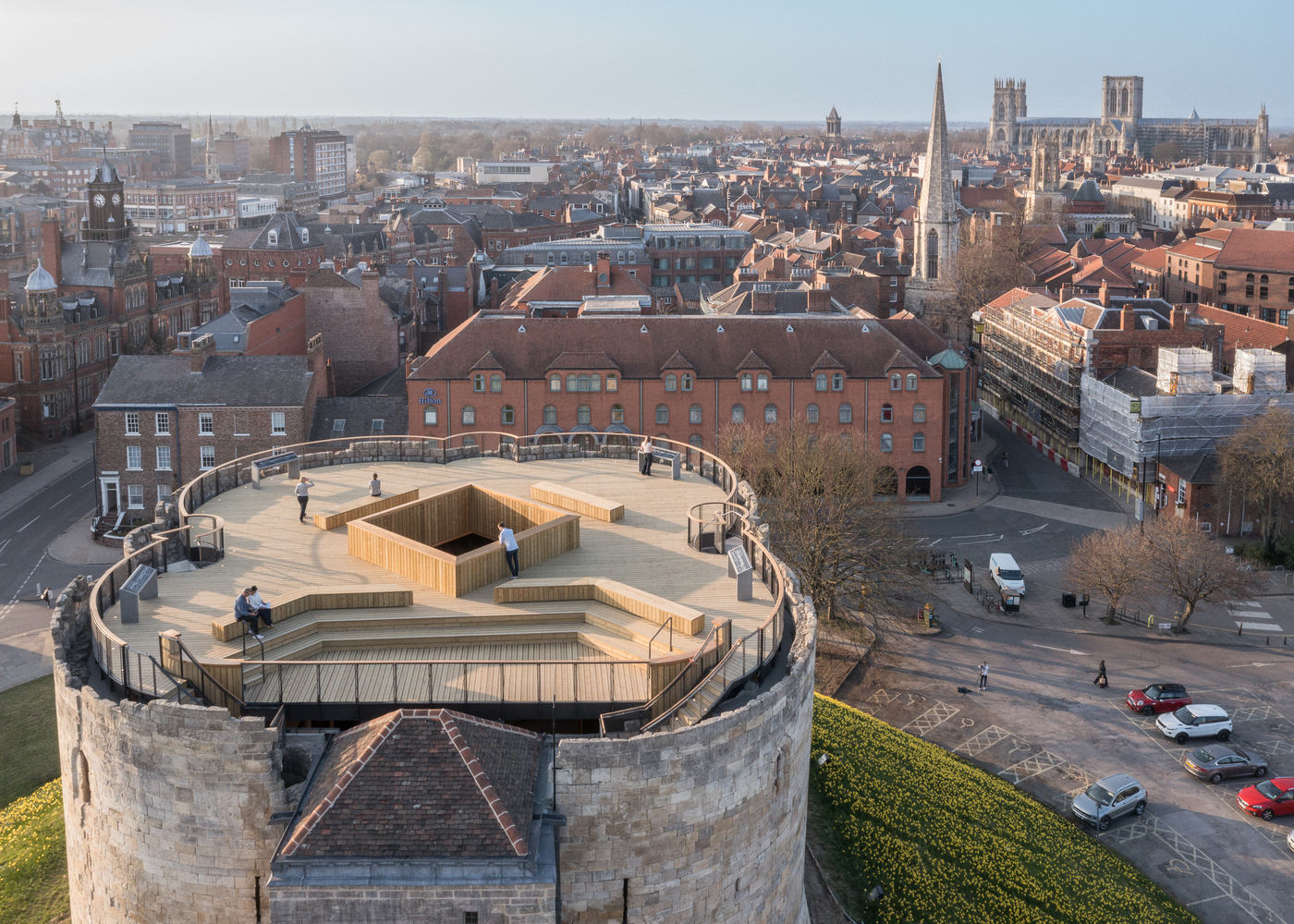 Hugh Broughton Architects-Clifford's Tower
휴고 브롱톤 아키텍츠-클리포드 타워
Hugh Broughton Architects and English Heritage's project to safeguard the future of Clifford's Tower in York has completed and will open to the public on 2 April 2022. The project, which was designed by Hugh Broughton Architects working with conservation specialists Martin Ashley Architects, includes vital conservation works as well as architectural improvements which enhance the visitor experience.

Clifford's Tower crowns the earthwork mound raised by William the Conqueror in 1068. For centuries it was the keep and chief strongpoint of York Castle. At first, there was a timber tower here, where the most notorious event in the history of the castle took place in 1190, when the Jews of York, who had taken refuge in the tower, died in tragic circumstances.

The stone tower was built soon afterward and was used as a treasury and royal exchequer. In the 17th century, a fire destroyed the interior of the tower, and the building was reduced to a shell. The mound at Clifford's Tower was later cut back and a large retaining wall was built around it. In 1935, the lower slopes of the mound were reconstructed.

In addition to conservation works to the historic fabric, the project has made a series of improvements to the tower, with a particular focus on creating an inspiring and sensitively designed interpretation scheme within the tower. Developed through an extensive process of public consultation, the design scheme features a new timber deck that partially covers the ruin and is supported on four soaring timber columns.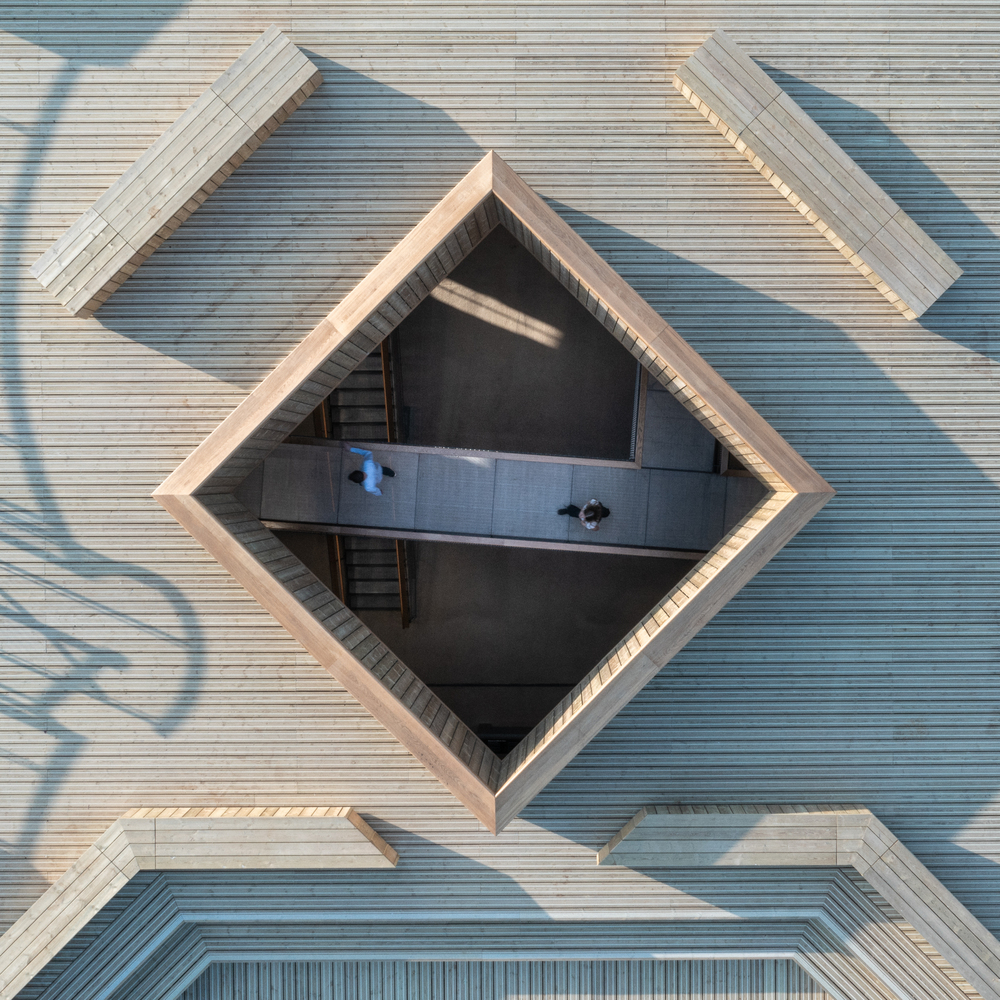 새롭게 복원된 타워의 방향은 기존 건축물을 존중하는 동시에 현재의 공간에 유효한 장소를 제공하는데 있습니다. 타워를 지탱하는 구조물은 새롭게 쌓아 올리고, 타워 내부를 순회할 수 있도록 목재를 이용, 동선을 삽입합니다. 이렇게 삽입된 공간은 지역 문화유산을 눈 앞에서 관람할 수 있는 기회를 제공하는 동시에 지역 커뮤니티 장소로 제공됩니다.
---
---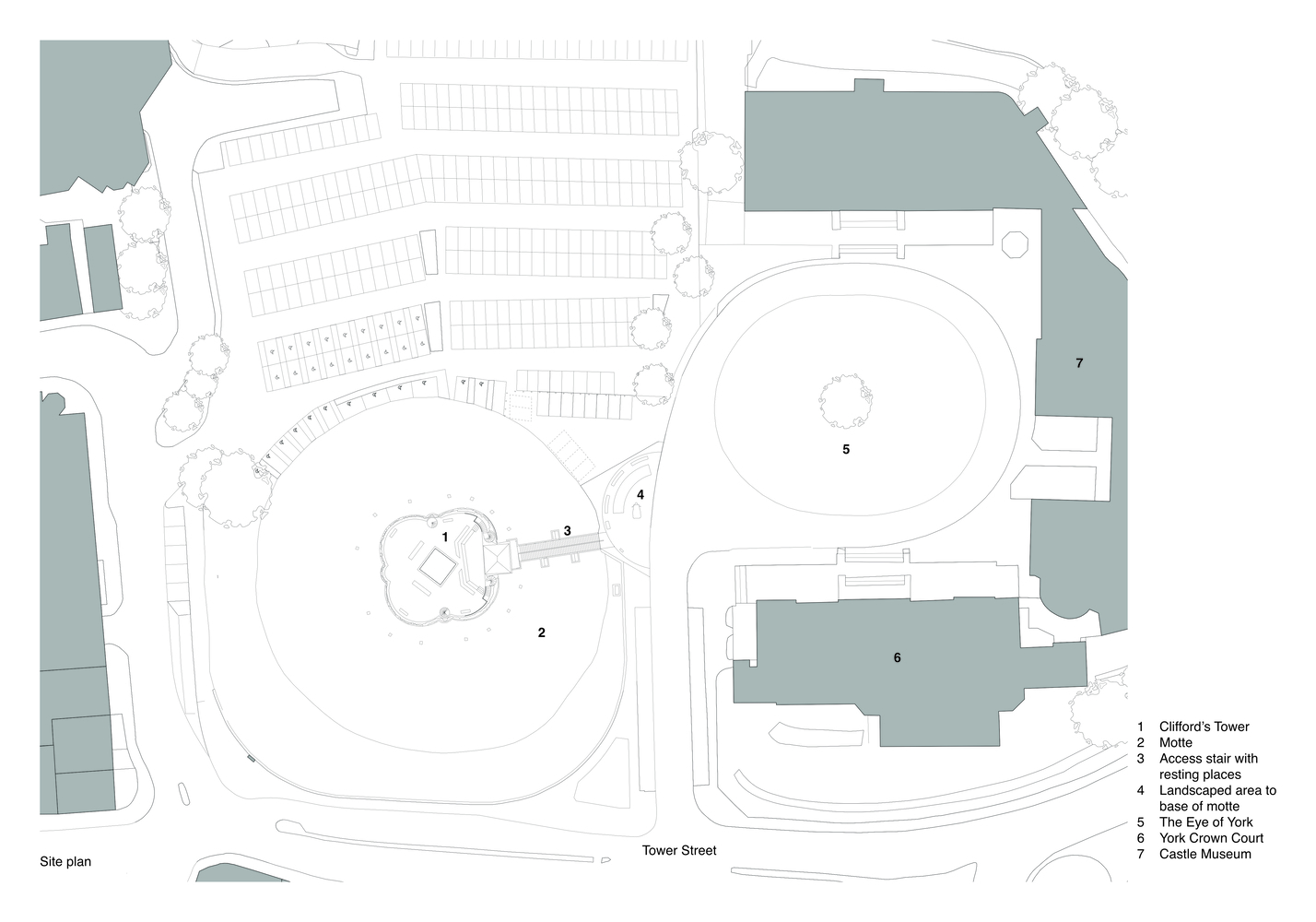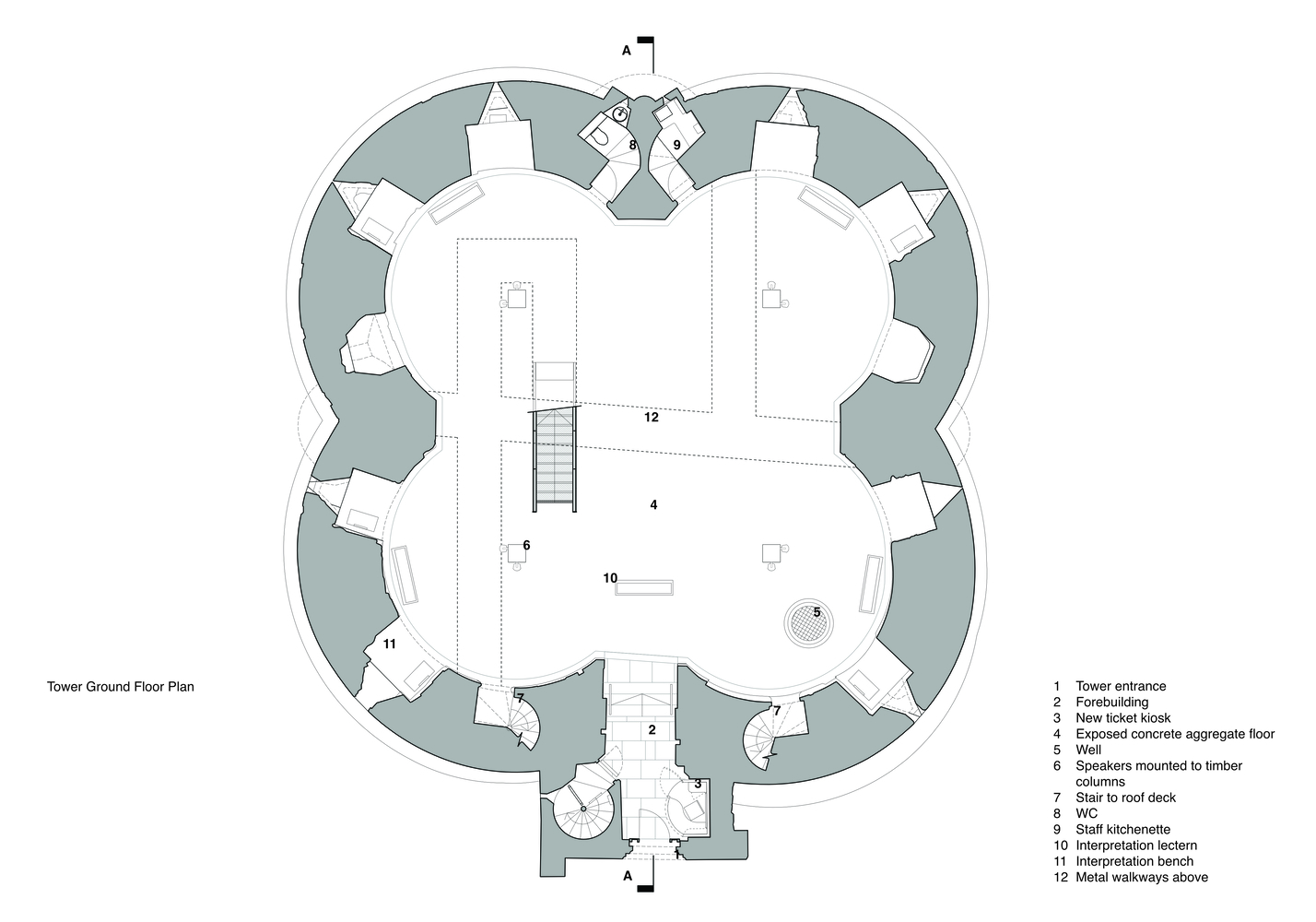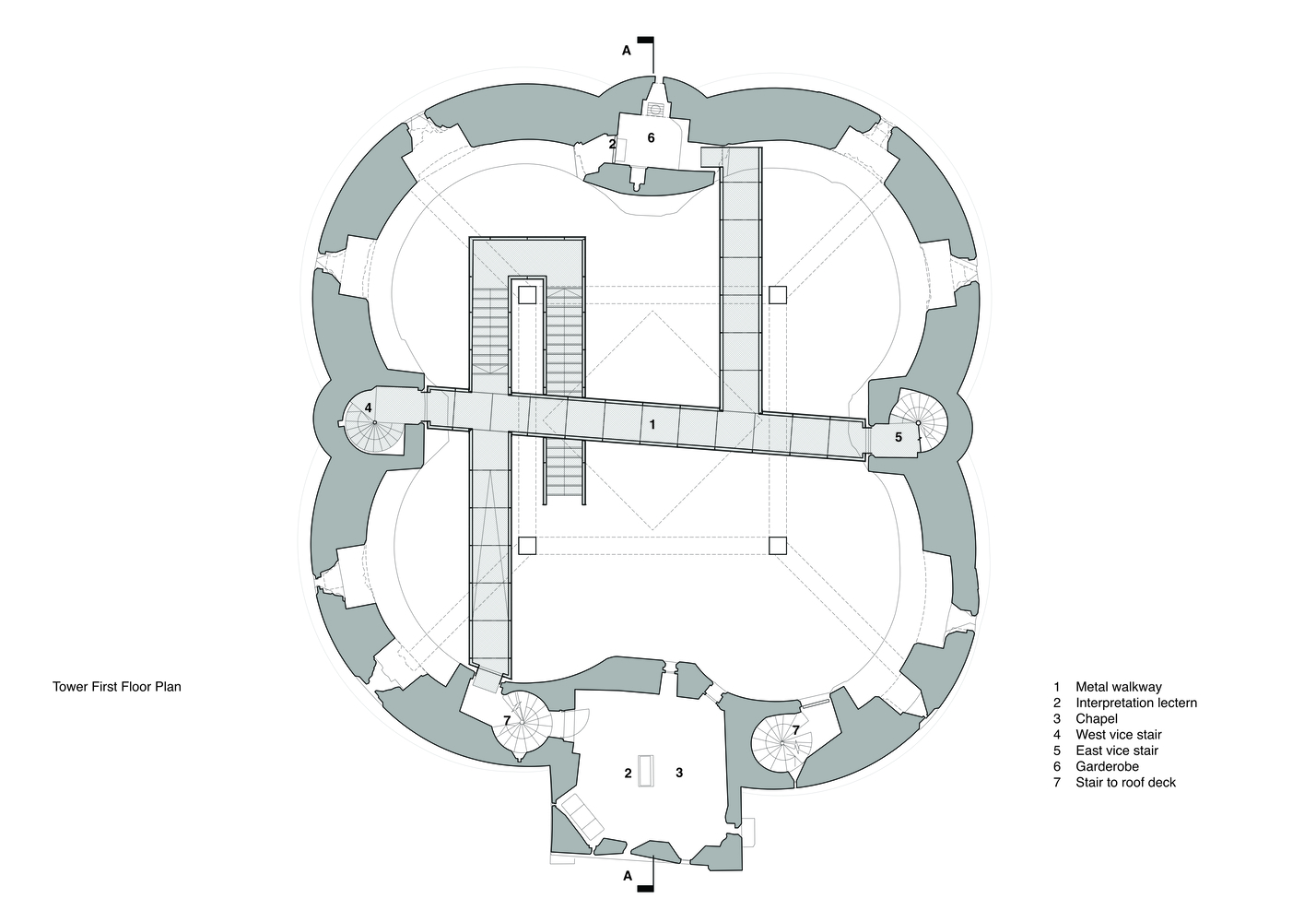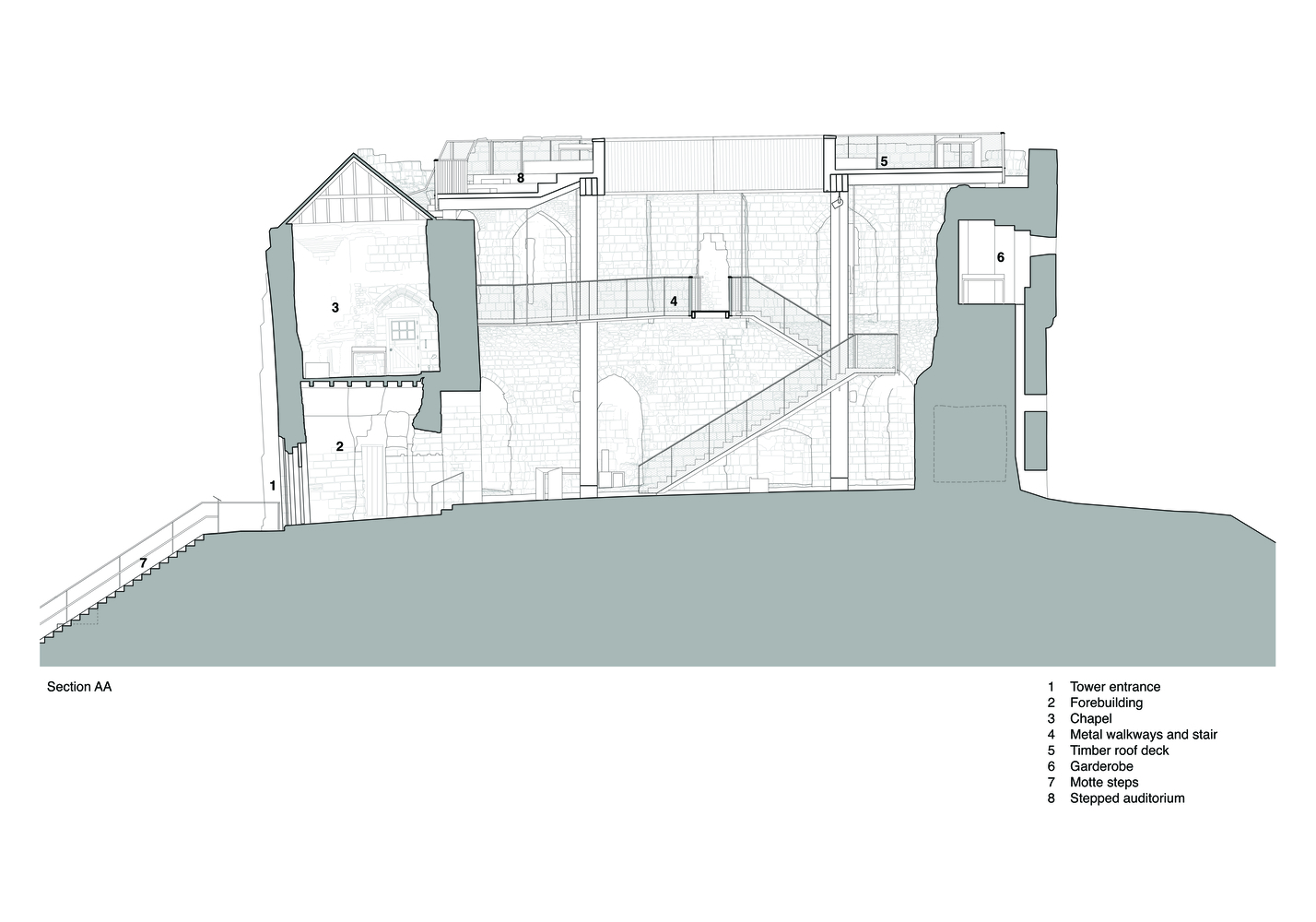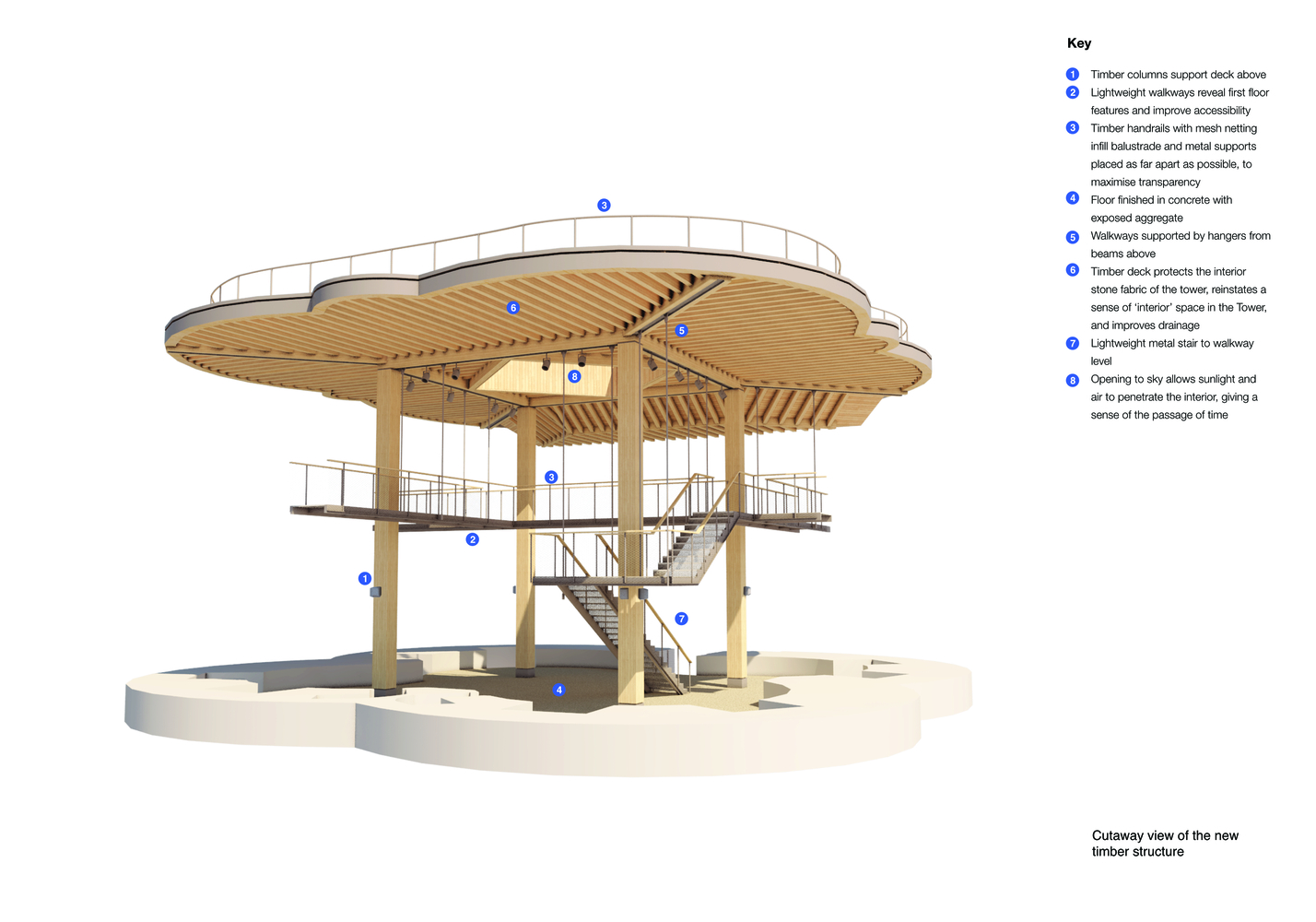 from archdaily