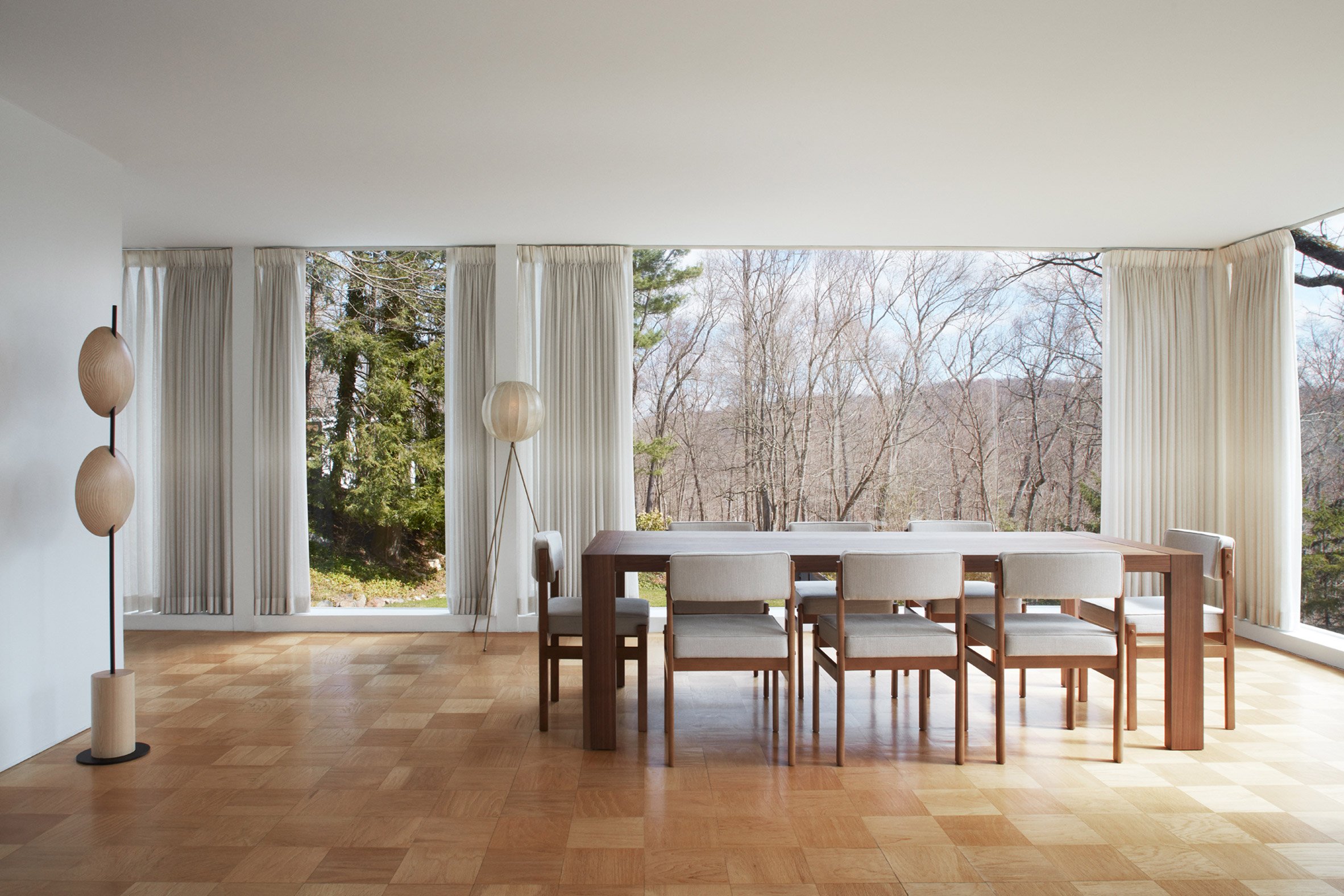 Magdalena Keck employs "warm minimalism" for interiors of glazed house in Hudson Valley
웜 미니멀리즘
Interior designer Magdalena Keck has filled a glass-and steel home in New York with a restrained but eclectic mix of furnishings that are meant to complement the existing architecture.

The Hudson Valley Glass House is located in Westchester County, about an hour's drive from New York City.

The modernist home was designed by architect Robert Fitzpatrick and built in 1967. Rising two levels, it contains a public zone on the upper level and three bedrooms and a family room down below.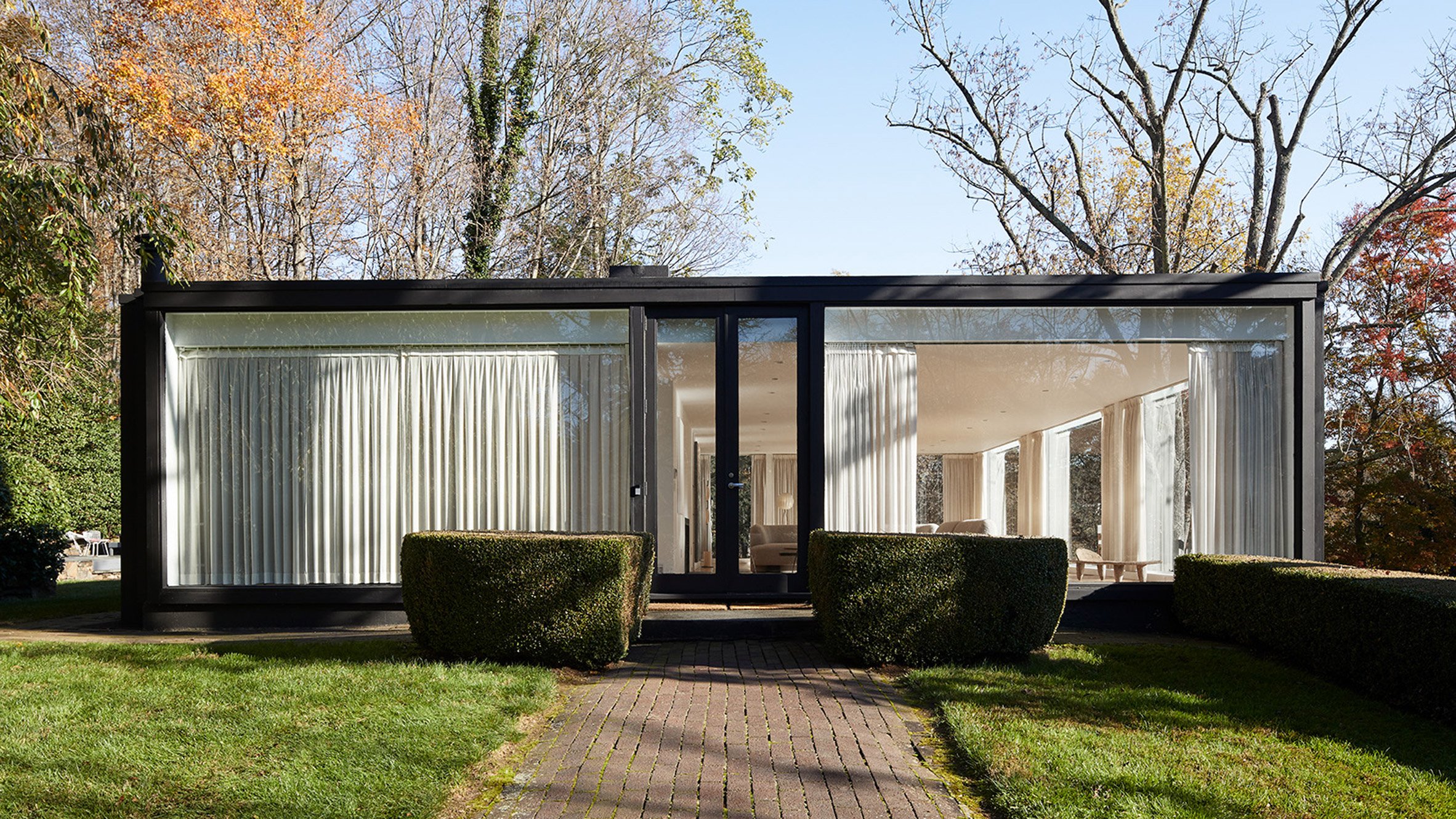 1967년도에 건립된 주택의 포스트 모던 디자인을 바탕으로 미니멀리즘을 구현합니다. 2층은 공용공간, 1층에는 3개의 침실이 위치합니다. 철제와 유리로 구축된 기존 건축을 보완하기 위해 절충주의적인 가구로 인테리어 합니다. 온화한 미니멀 공간을 위해 목재 바닥과 바닐라 컬러의 커튼이 더해집니다.
The clients – a couple with a young daughter recently purchased the home and tapped Magdalena Keck, who runs an eponymous Manhattan studio, to oversee the interior design. For their full-time residence, the owners desired furnishings that were modern, function-driven and meaningful.

"The clients, a family of three, are well versed in design and art, and it was important to them to have a personal connection to each of the items selected for their home," the studio said.

Drawing upon her penchant for "warm minimalism", Keck chose a range of pieces that complemented the architecture and the existing finishes, including wood flooring and vanilla-hued window drapes.

"Magda likes to think of the home as a glass envelope, serving as a vessel for the furnishings, lighting, art and objects that she has worked carefully with the client to fill the space with," the studio said.

In the living room, she placed a grey bouclé sofa by French designer Christophe Delcourt and an octagonal, brutalist-style coffee table in resin.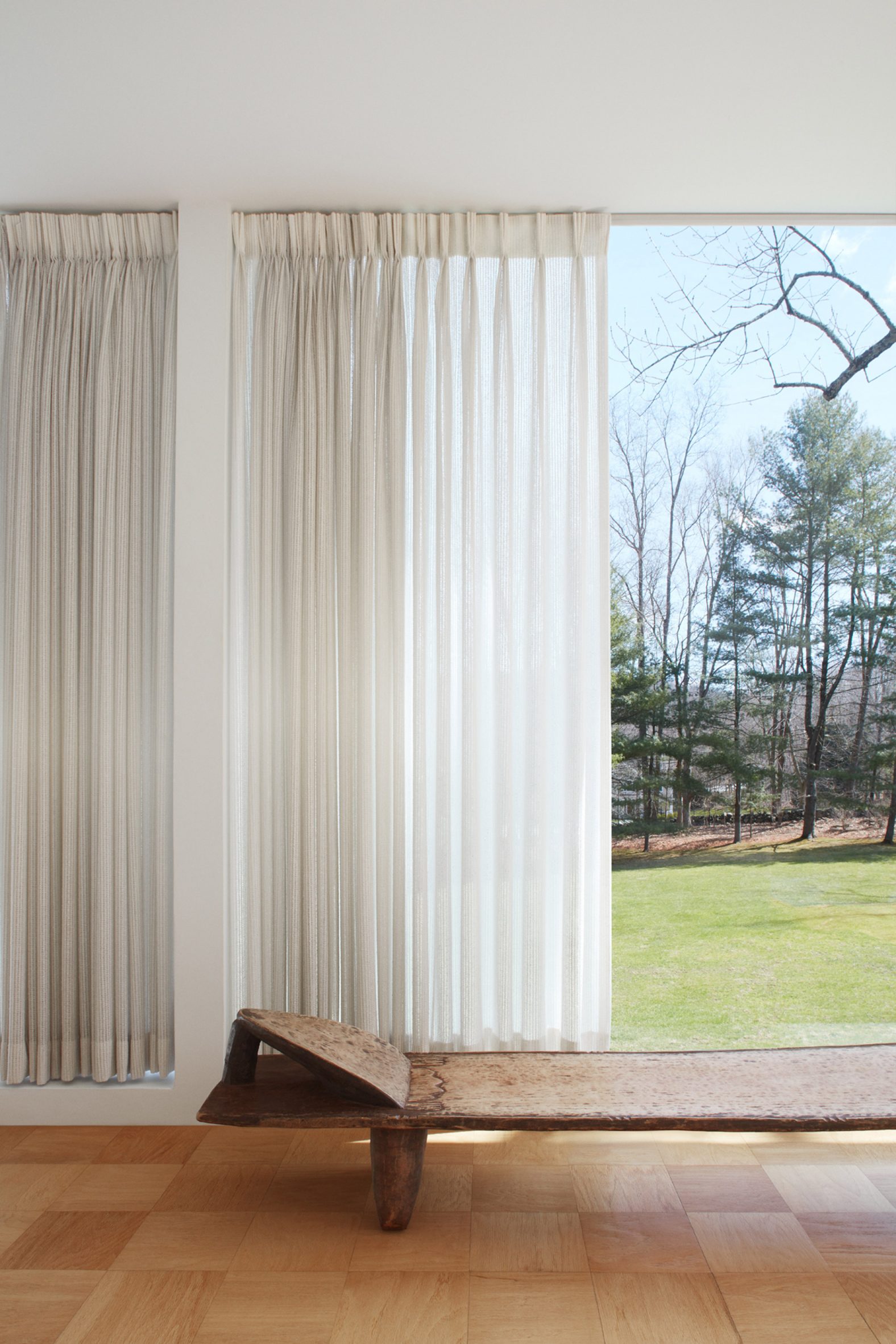 ---
---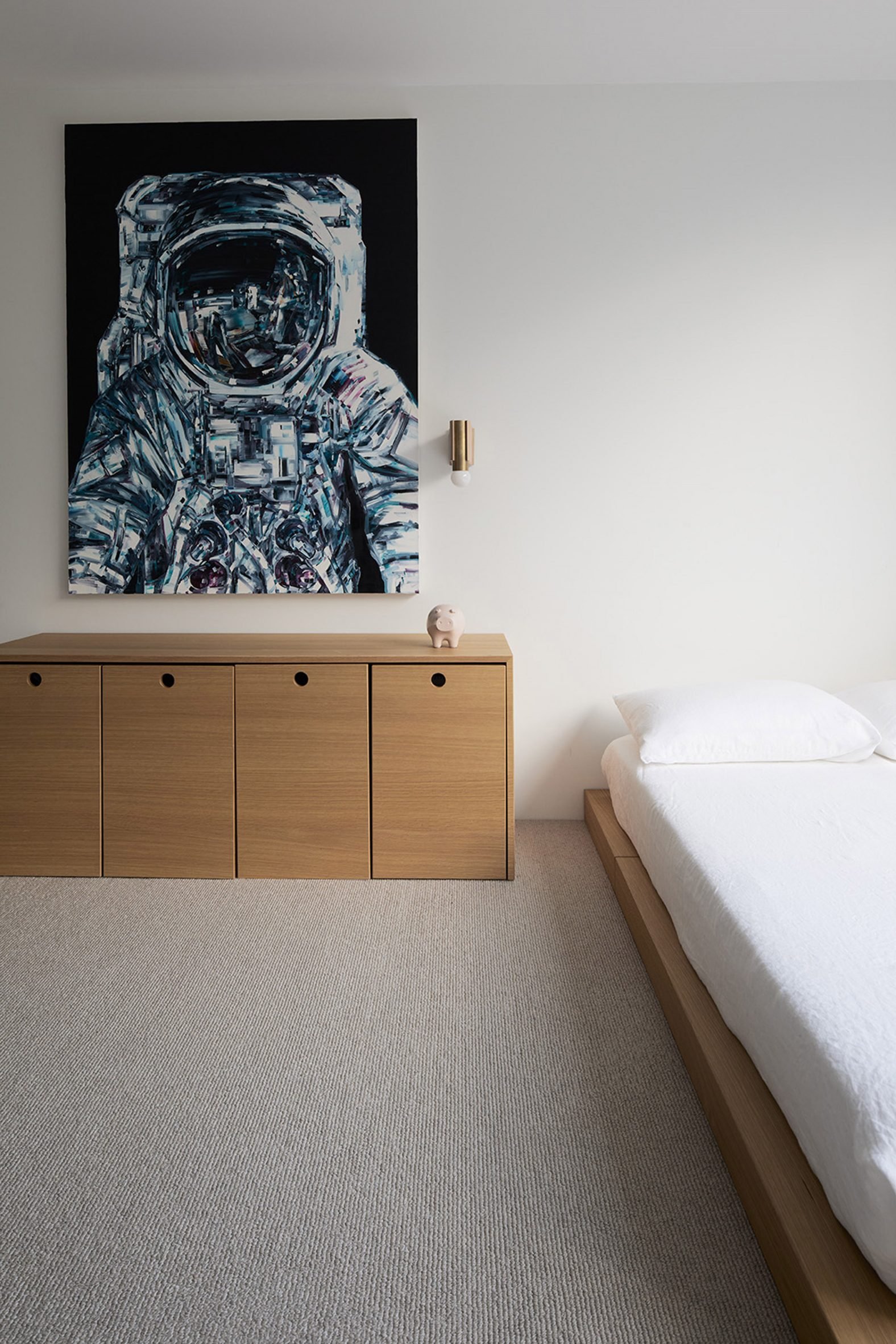 from dezeen