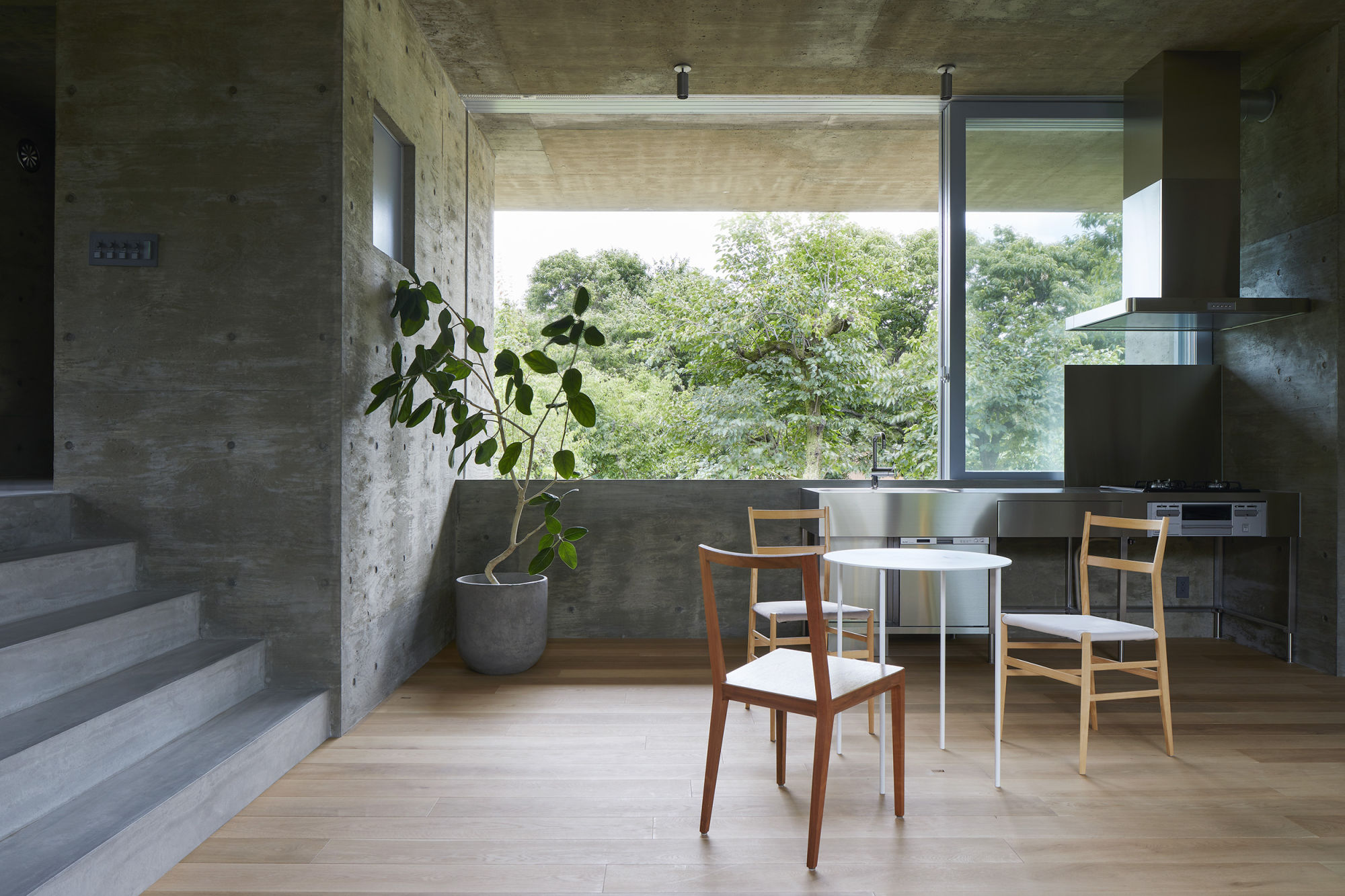 Airhouse-House in Sekigahara
에어하우스
House in Sekigahara is a minimal residence located in Gifu, Japan, designed by Airhouse. The site is long from north to south, and the neighboring land is an environment rich in nature with trees. Here, the architects decided to set up a minimum living space in the center, add terraces to the north and south, and build a large roof as a whole. The south side of the living space is the entrance and terrace. It is an entrance to the living space and a terrace in contact with the living room. The north side of the living space is a passage and terrace that accesses the Buddhist altar room and guest rooms. It is a passageway for access to the distance, and at the same time it is a terrace adjacent to the living room and bedroom. Both have a roof that enhances the comfort of spending time outside.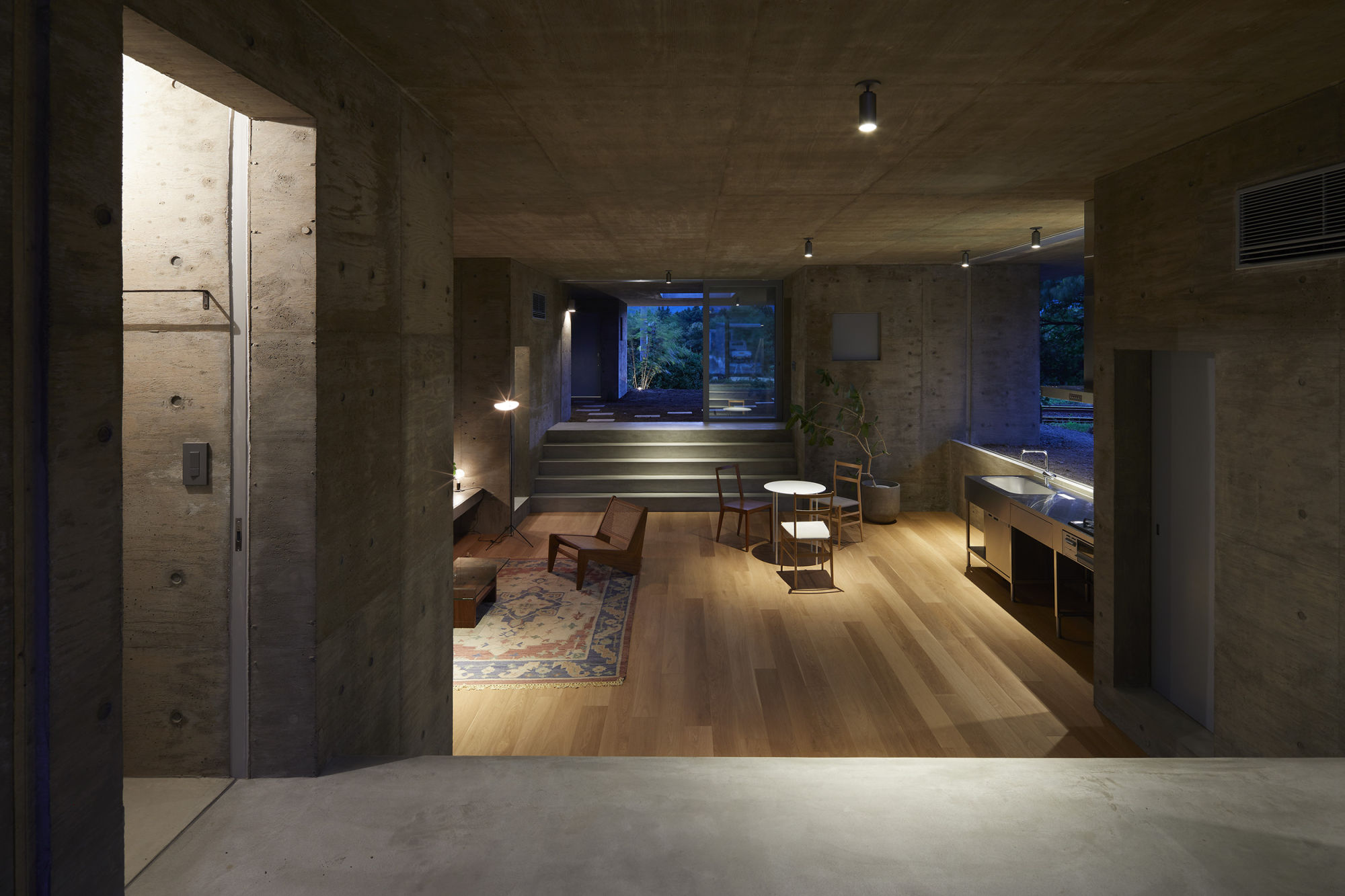 House in Sekigahara는 일본에 위치한 Airhouse가 디자인한 미니멀한 저택입니다. 대지는 남북으로 길이가 길고, 인접 토지는 수목이 풍부한 자연환경을 갖고 있습니다.. 여기에서 건축가는 중앙에 최소한의 생활 공간을 설정하고 남북으로 테라스를 추가하고 전체적으로 큰 지붕을 만들기로 결정했습니다. 주거 공간의 남쪽에는 입구와 테라스가 위치합니다. 거실로 들어가는 입구에는 거실과 접하는 테라스를 배치하며, 북쪽에 명상실과 침실로 통하는 복도와 테라스를 구성합니다.
The central living space is a semi underground space. By lowering the floor level from the north and south terraces, the ceiling height is secured, and while the undulating waist wall is a four-way glass-enclosed space, it is intended to block the line of sight from the surroundings and create a relaxing atmosphere. There is also a resting hut with a roof in the center. The structure was a wall-type RC structure, and the cost was cut by simplifying the construction method. As a result, in addition to a one-story space where the outdoors and indoors are smoothly connected and the blessed nature of the surroundings can be fully incorporated into the building, a rich living space with expanded possibilities is created on the roof.

Photography by Toshiyuki Yano
---
---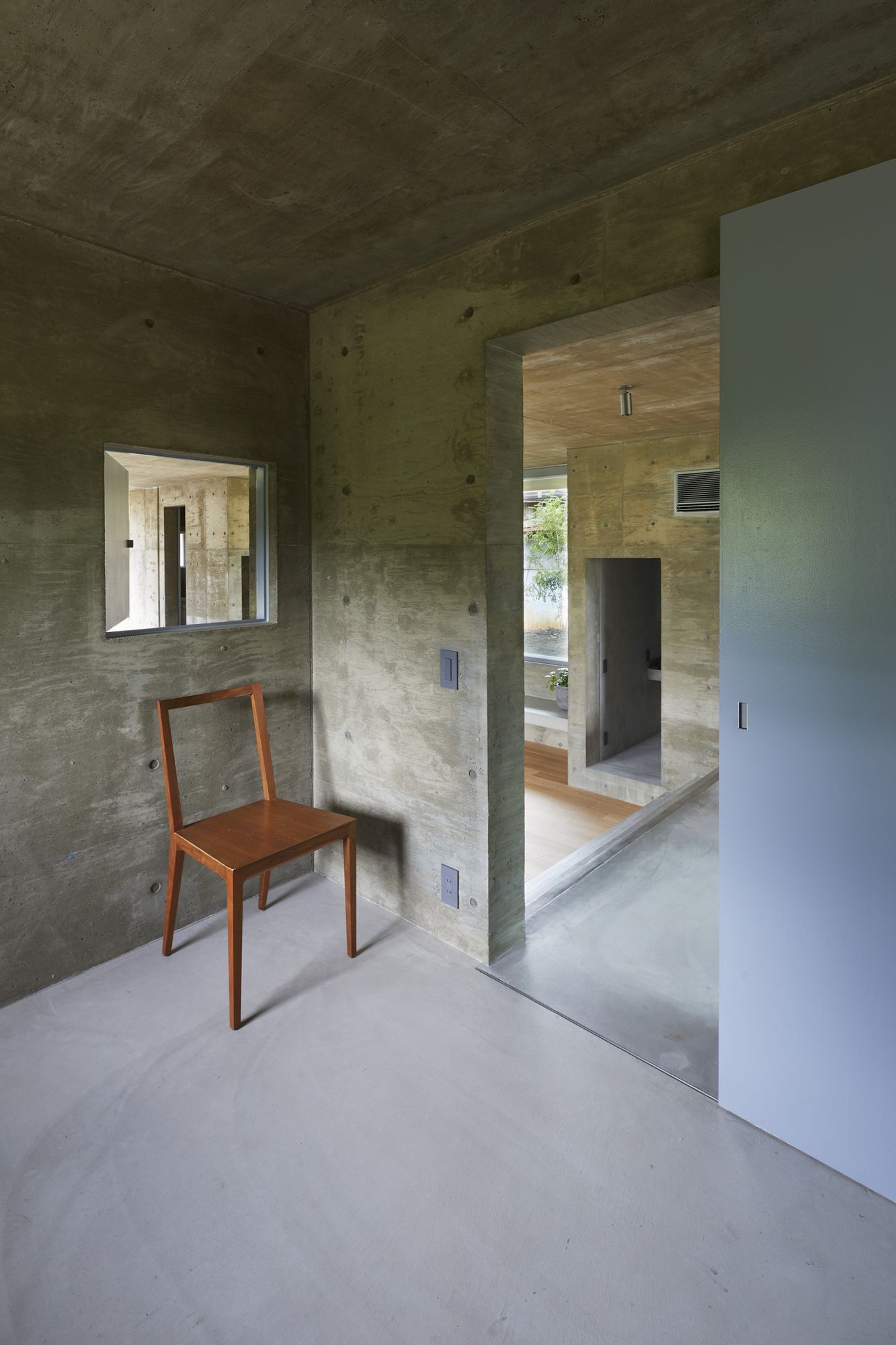 from leibal