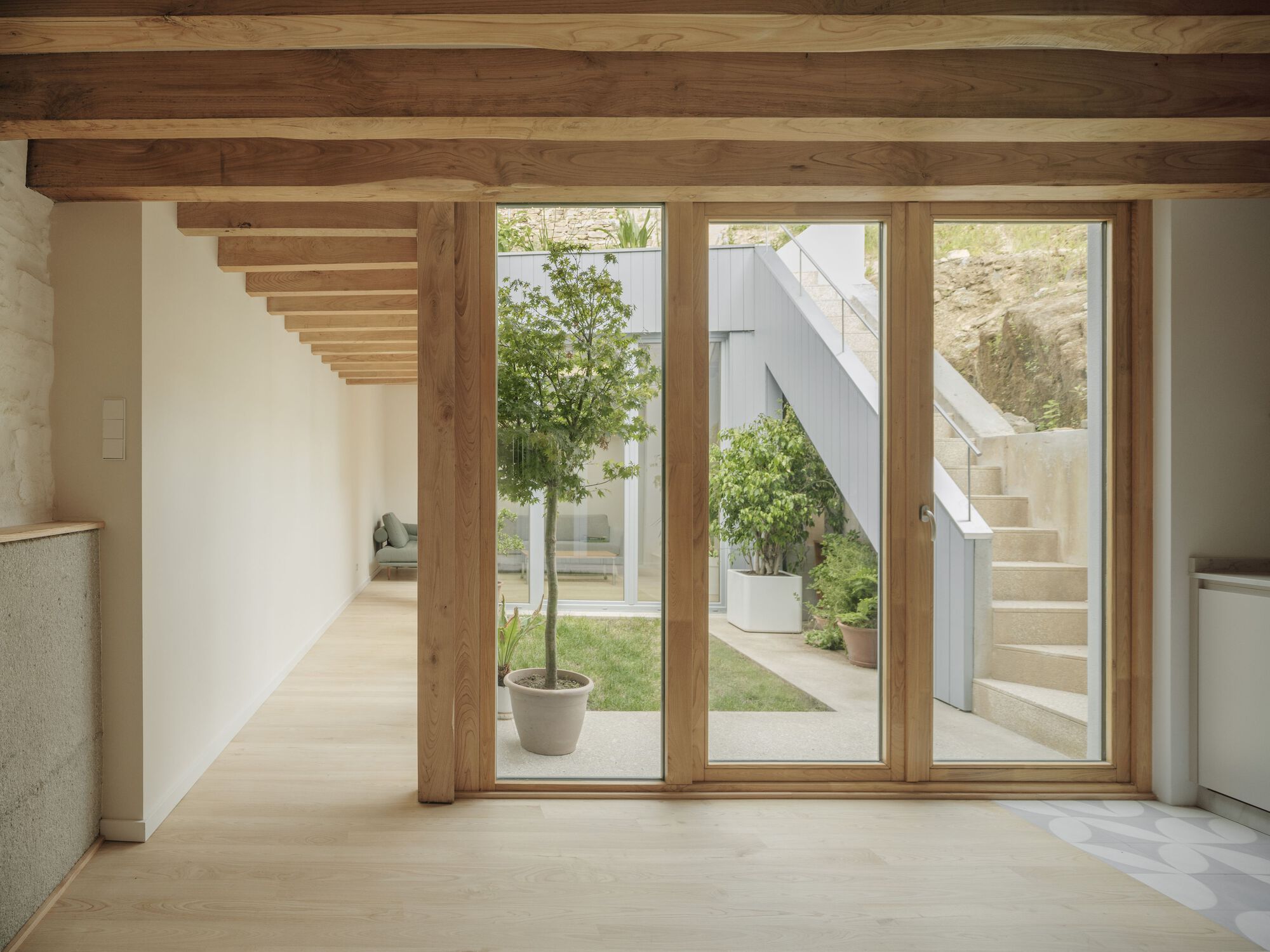 ansedequintans arquitectos-House in Santiago
하우스 인 산티아고
House in Santiago is a minimal residence located in Santiago, Spain, designed by ansedequintans arquitectos. The regulations allowed the building fund to be doubled and an annex to be built on the plot. It was decided to use this extension to introduce light towards the back of the house. With the construction of the annex on the ground floor, a patio is created to which the ground floor opens and through which light and air enter the floor where it was more difficult to achieve it. The upper floor and the ground floor are built on the original volume, leaving an empty space at the point from which the house expands. In this way, it is possible to read how far the original house went and what the extension is.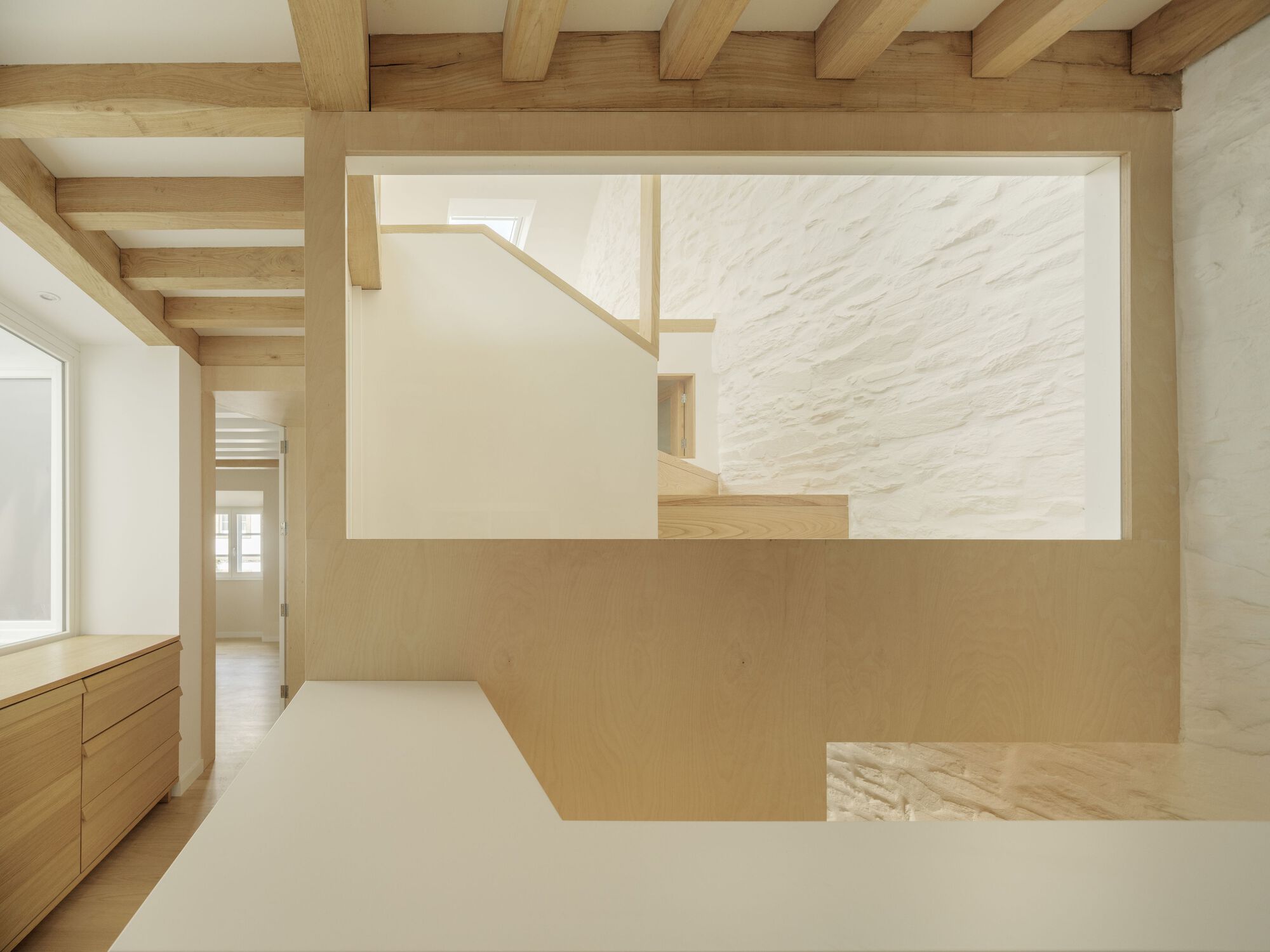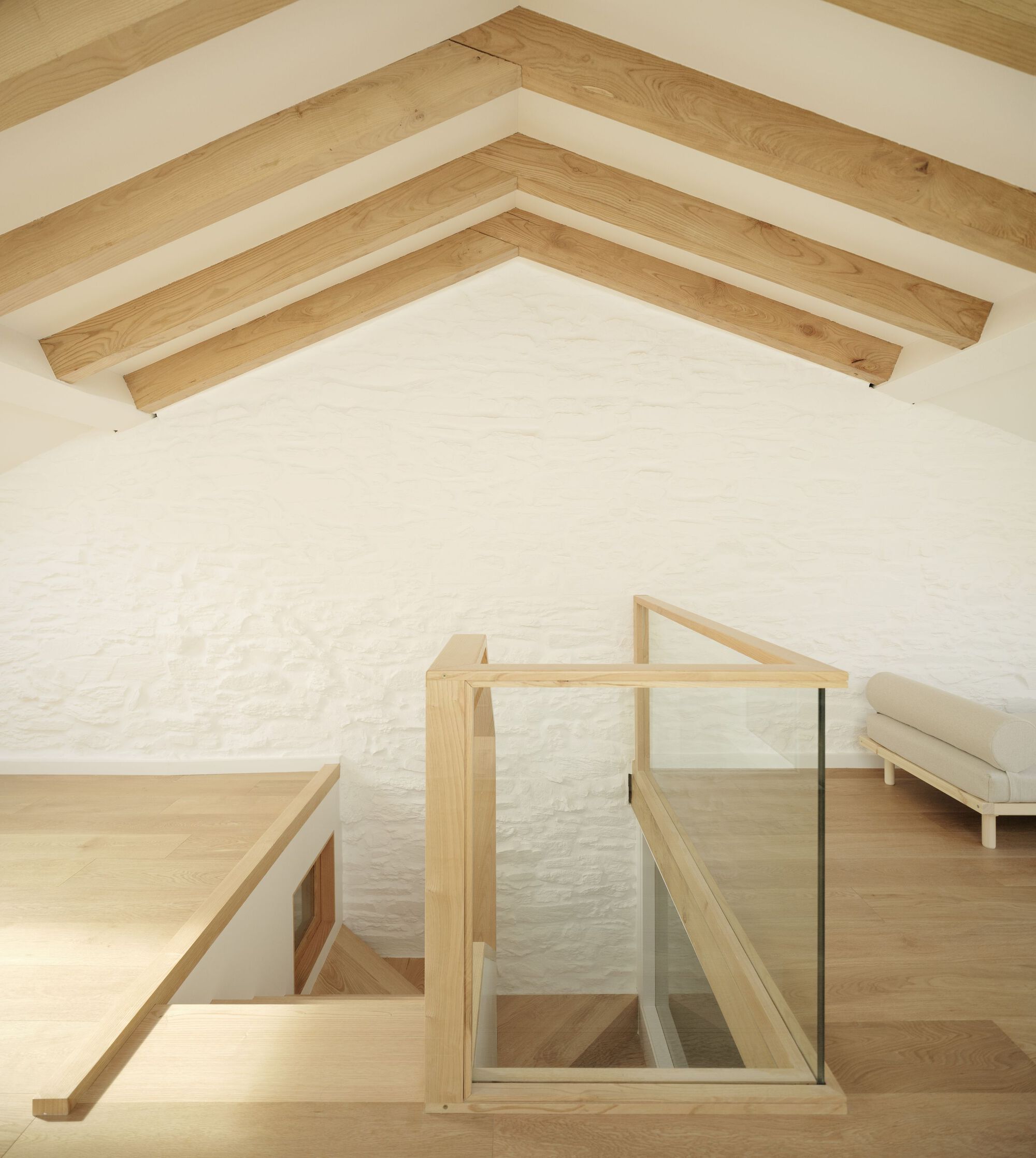 산티아고에 위치한 미니멀 레지던스는 기존 건축물의 양식을 존중하며 새로운 공간을 증축하는 방식을 선택했다. 그러한 결과는 외부와 내부를 연결하는 중정을 적극적으로 활용하는 방식으로 진행되었다. 어둡웠던 실내 깊숙히 빛을 끌어들이는 효과와 더불어 거주공간을 확보, 사용자의 거주성을 제공하였다.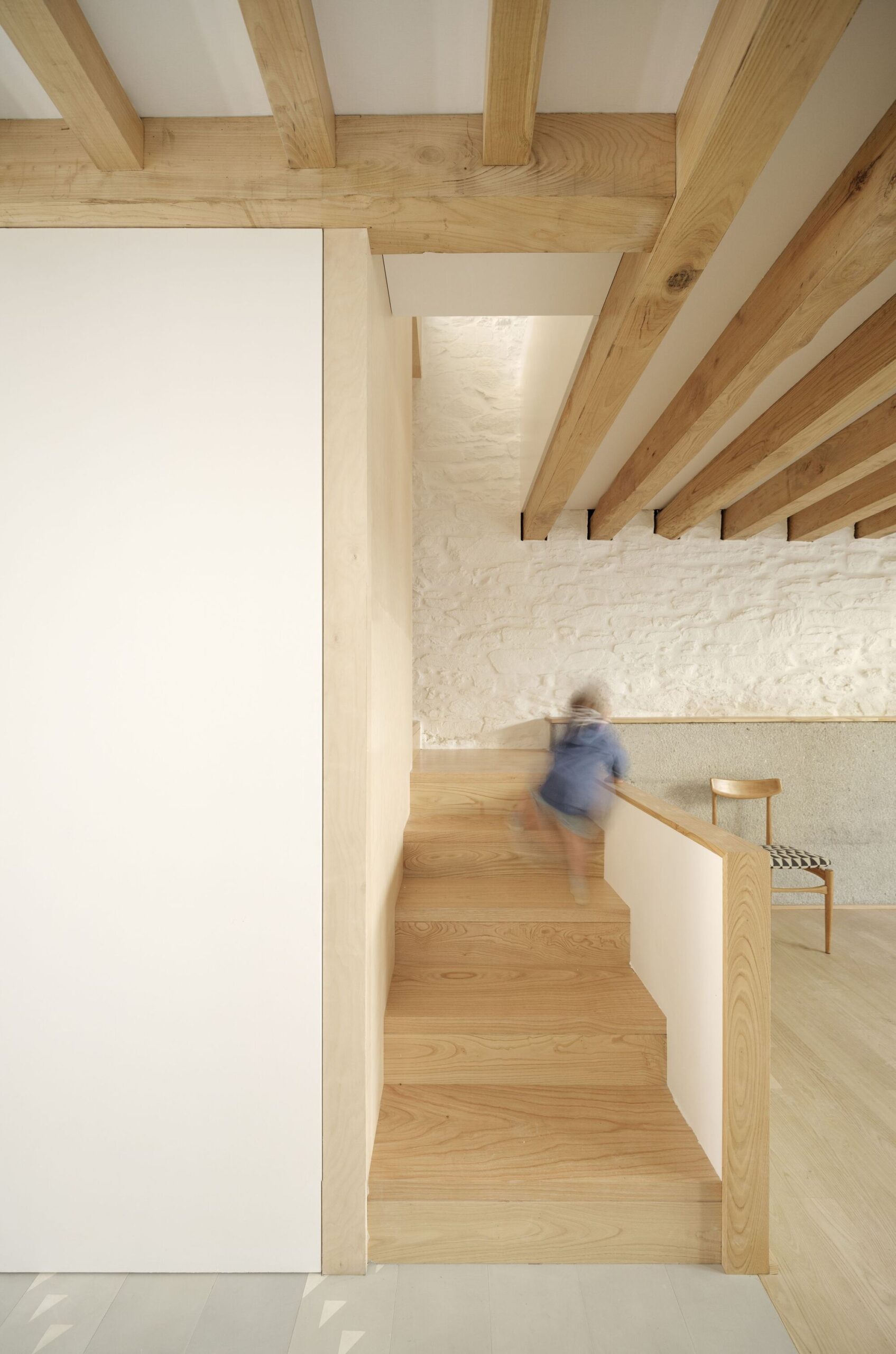 ---
---
Something that seems very desirable to us in any intervention on historic centers so as not to lose the historical reading of the buildings. Through that crack at the point where the original house ends, a staircase is articulated that joins the three floors and a patio through which rooms are ventilated and the architects got a crossed view of the entire length of the plot, which gives a greater feeling of spaciousness. The stone walls have been preserved, and the rest has been built with solid chestnut wood. The beams, floors, carpentry (laminated chestnut), and even furniture. All are treated with breathable protections and construction details that guarantee a correct exchange of humidity with the environment. In the case of the patio, heat-treated pine wood has been used on the façade.

Photography by Luis Díaz Díaz
from leibal