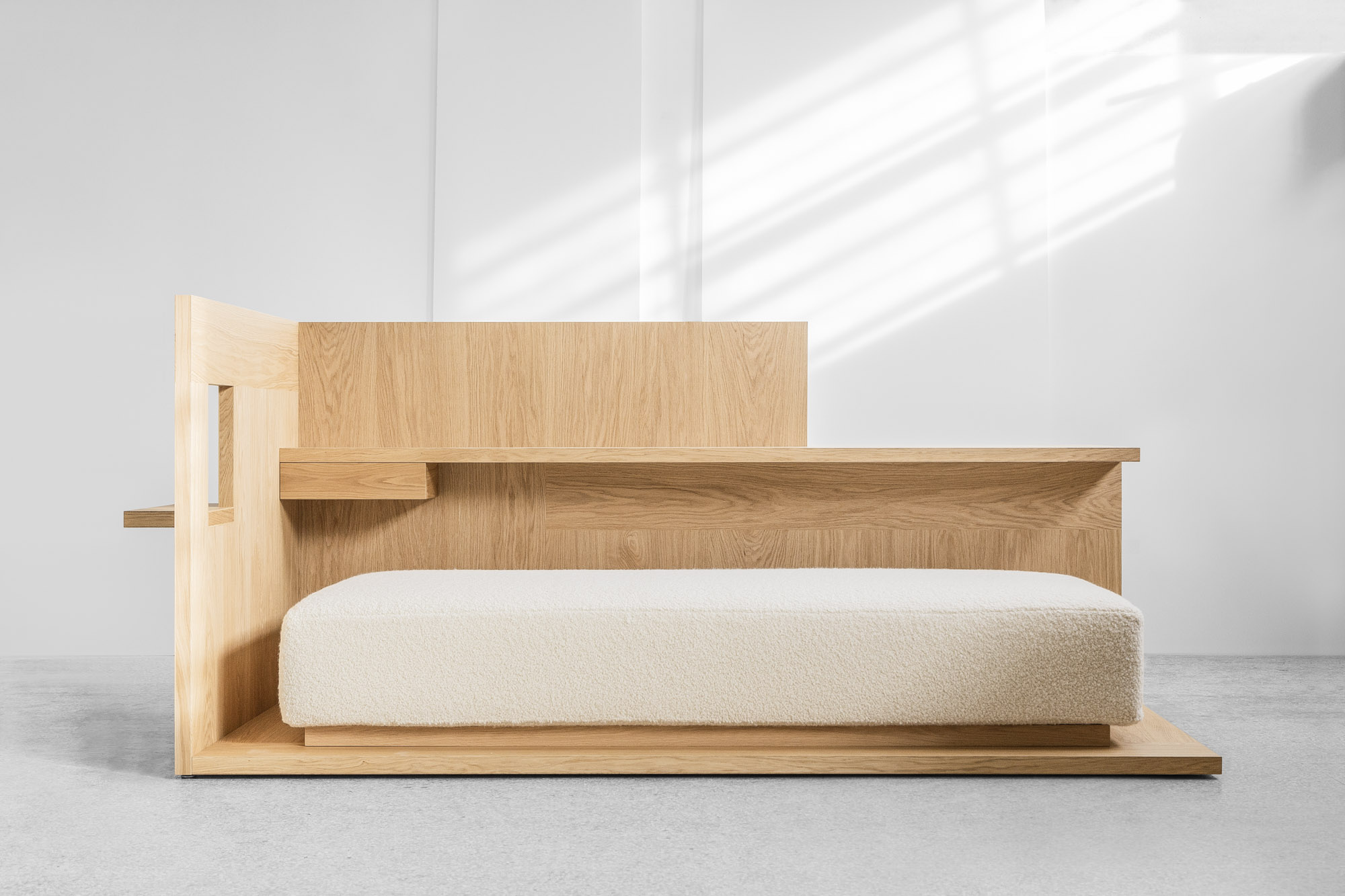 Konstantin Grcic-DAYBED
Konstantin Grcic가 디자인한 데이베드는 Giustini/Stagetti를 위해 한정판으로 디자인한 미니멀 작업이다.
르네상스 스튜디오와 유사한 성격을 갖고 있는 데이베드는 독서, 공부와 같이 독립적인 공간 활용을 위해 제작되었다.
사각형태의 플랫폼과 두개의 측면 판재로 구성된 나무박스는 매트리스를 담는 바탕으로 제공된다.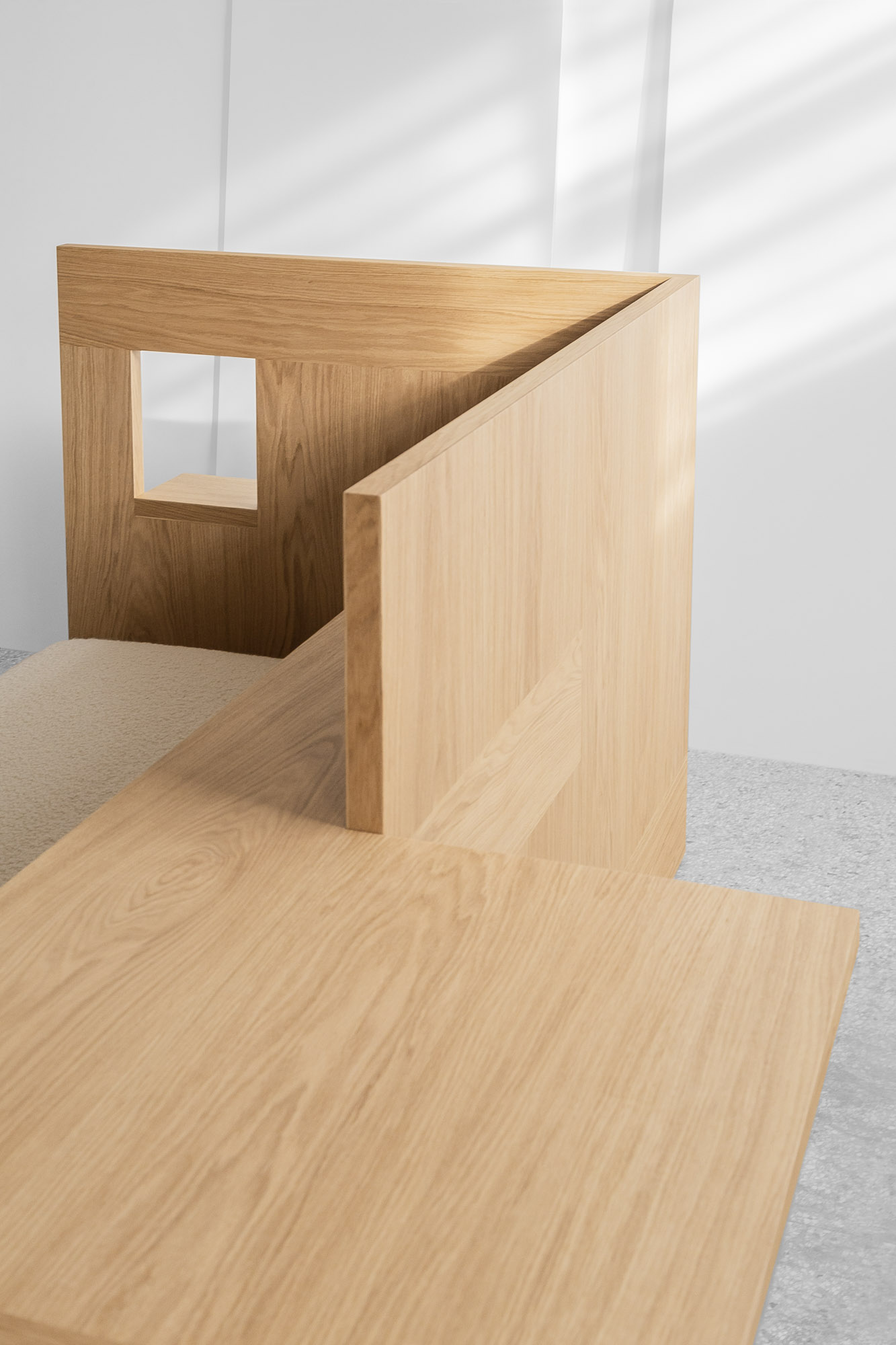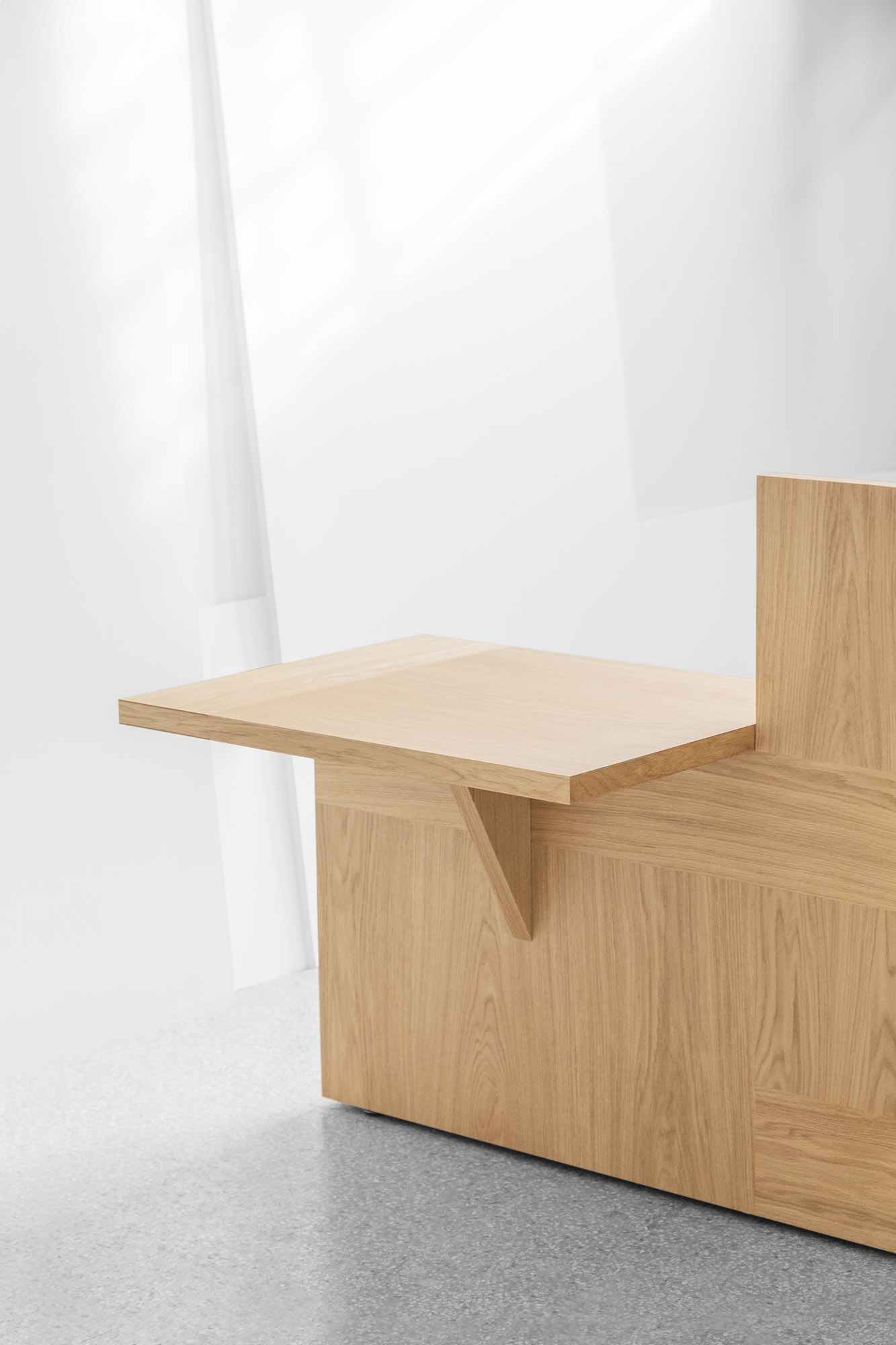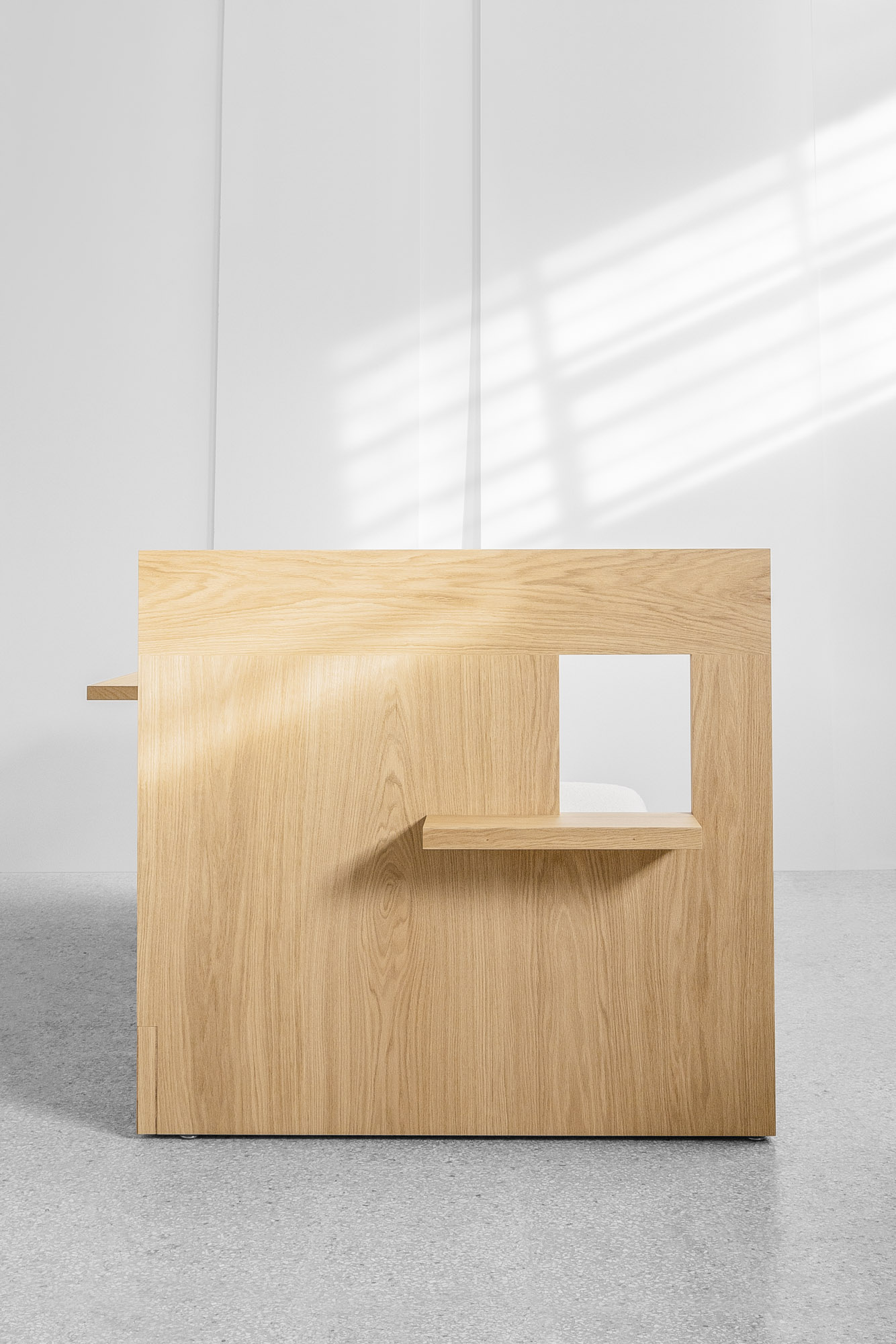 DAYBED is a minimal limited edition piece designed by Konstantin Grcic for Giustini/Stagetti. Similar to a Renaissance studiolo, the DAYBED was created as a self-contained space for reading, learning, and contemplation. A wooden box with a rectangular platform and two adjacent sides is used to contain the mattress. A little window with a ledge that extends outward is located in the wall at the top of the mattress. The longitudinal wall has a wooden shelf and drawer inside. The latter widens into a compact working space that cantilevers outward from the box. You would use it by raising a chair. The saw-cut oak veneer that is put in a specific pattern forms the fundamental structure of the DAYBED. Warmth and serenity are provided to the piece by the wool bouclé fabric that covers the mattress.
from leibal