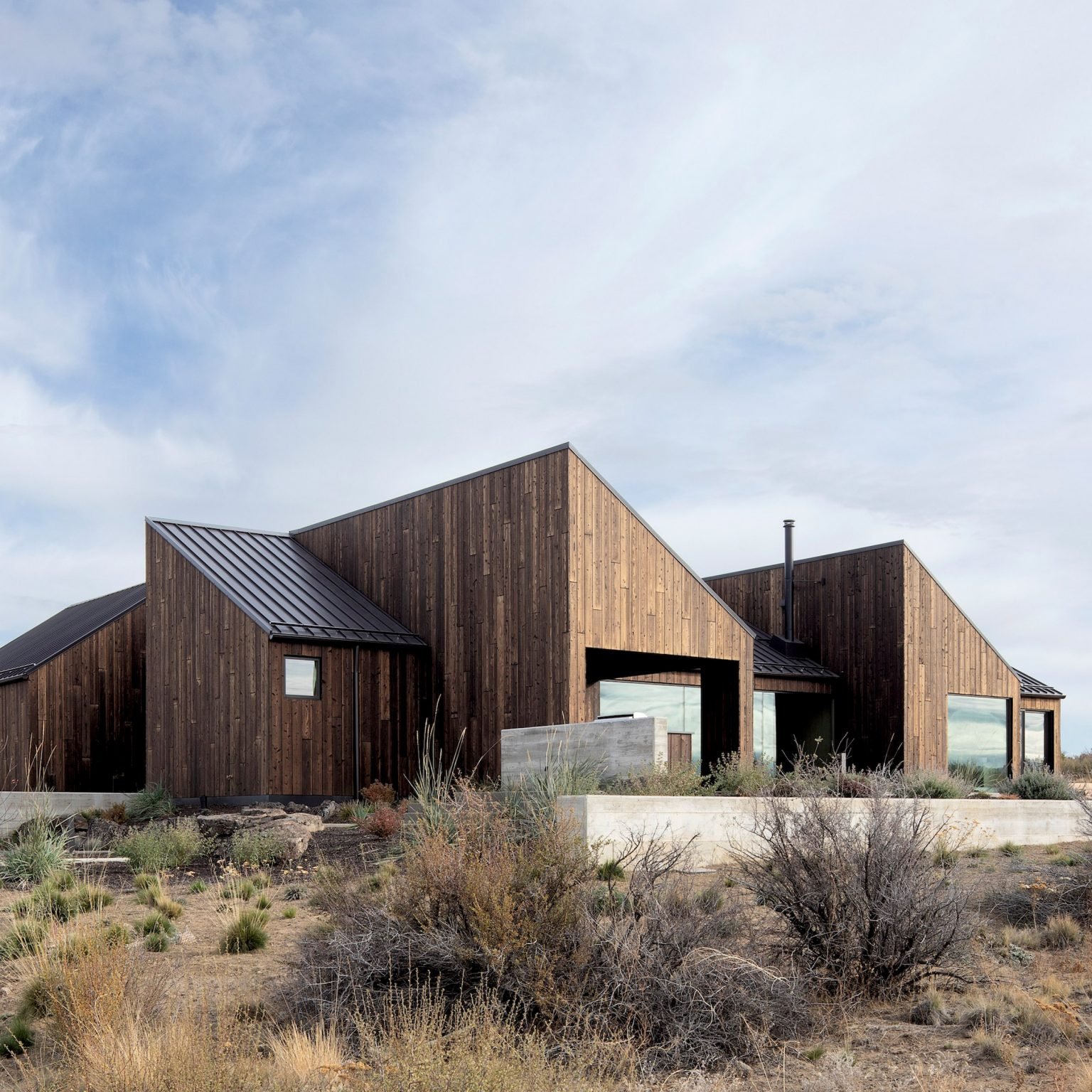 Mork-Ulnes completes eight-sided Octothorpe House in Oregon desert
다크우드 외관이 인상적인 오레곤에 위치한 단독주거는 해시태그 (#)와 같은 평면구조로 완성된다. 가운데 위치한 외부 중정을 기점으로 각공간들은 별도의 복도없이 직접 연결되는 오픈플랜을 보여준다. 4개의 침실과 3개의 다목적공간으로 구성되며, 게스트 룸과 홈 오피스가 여기에 포함된다.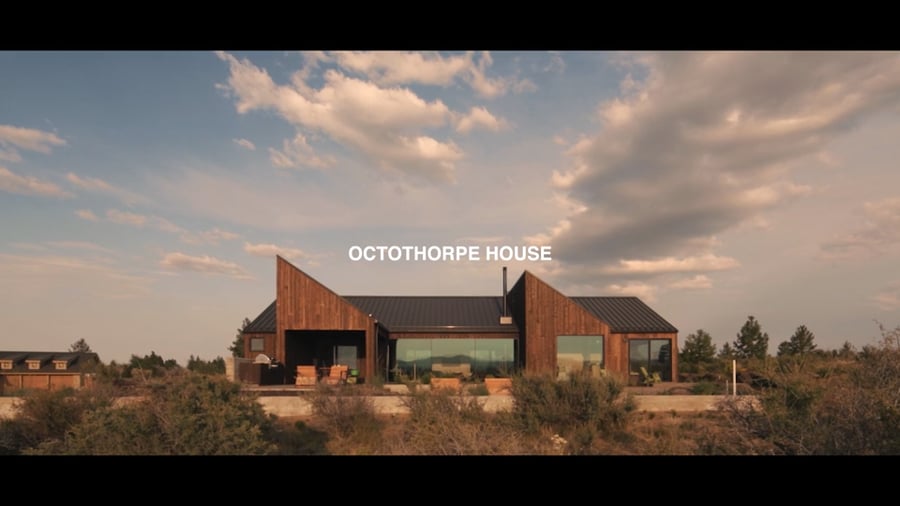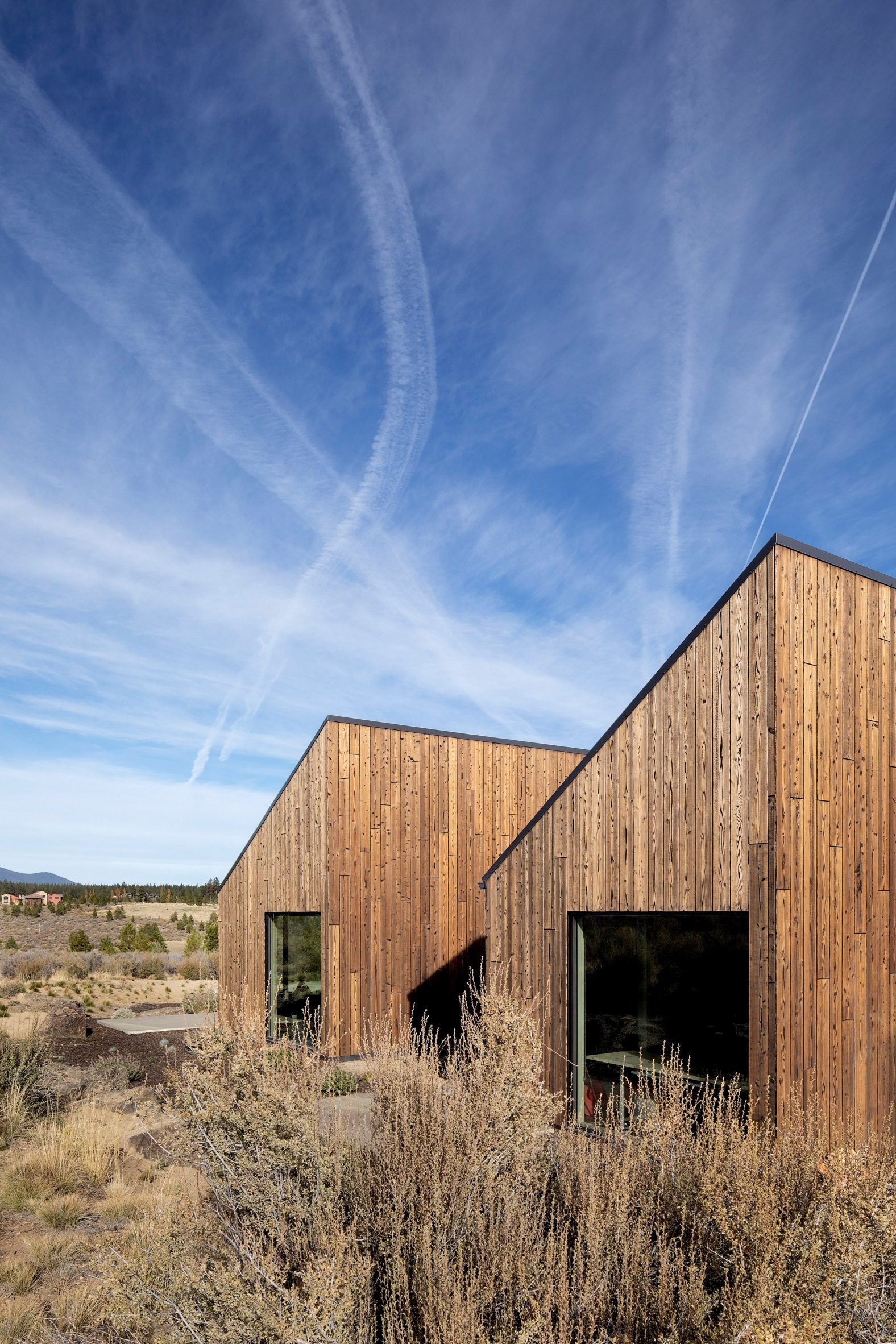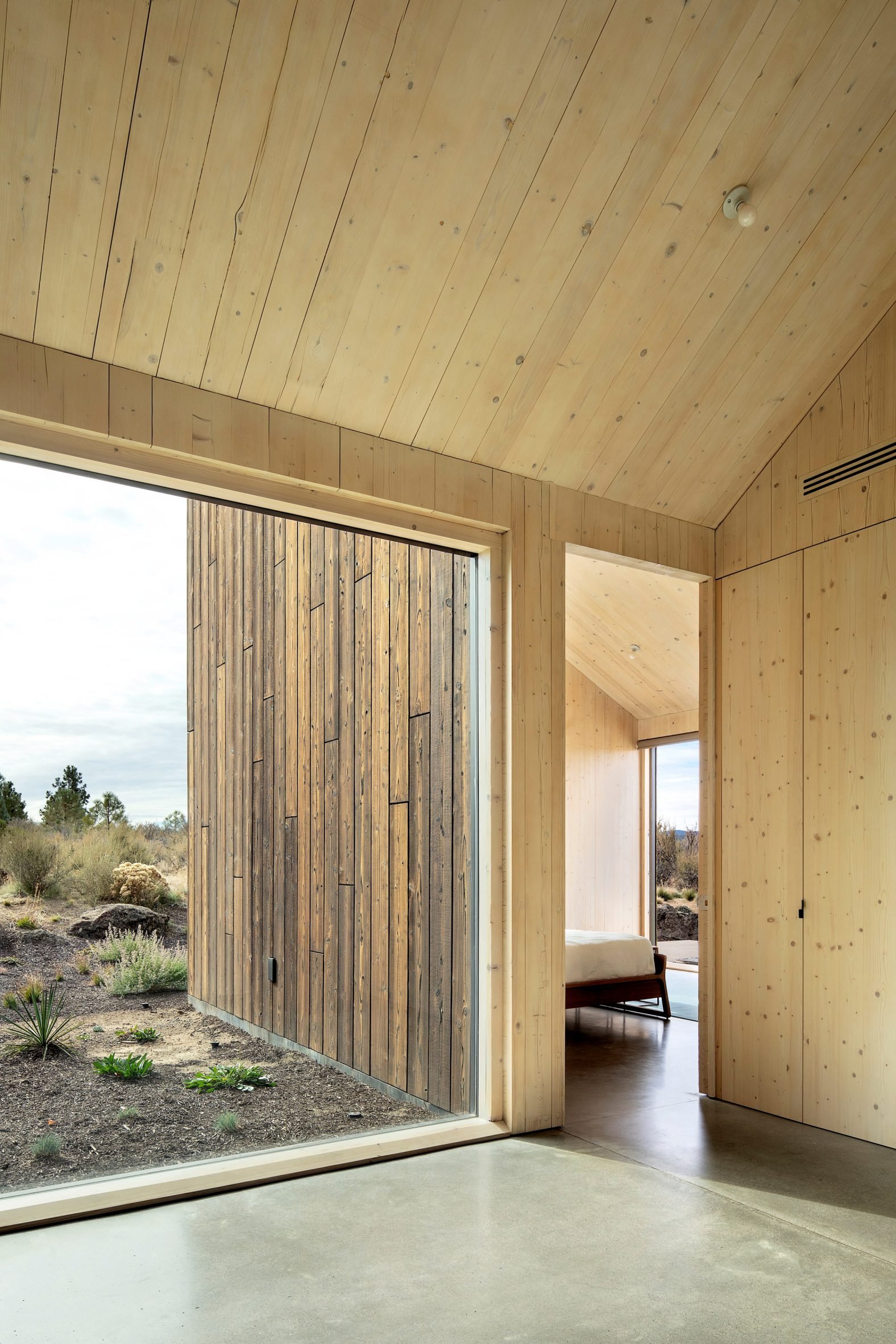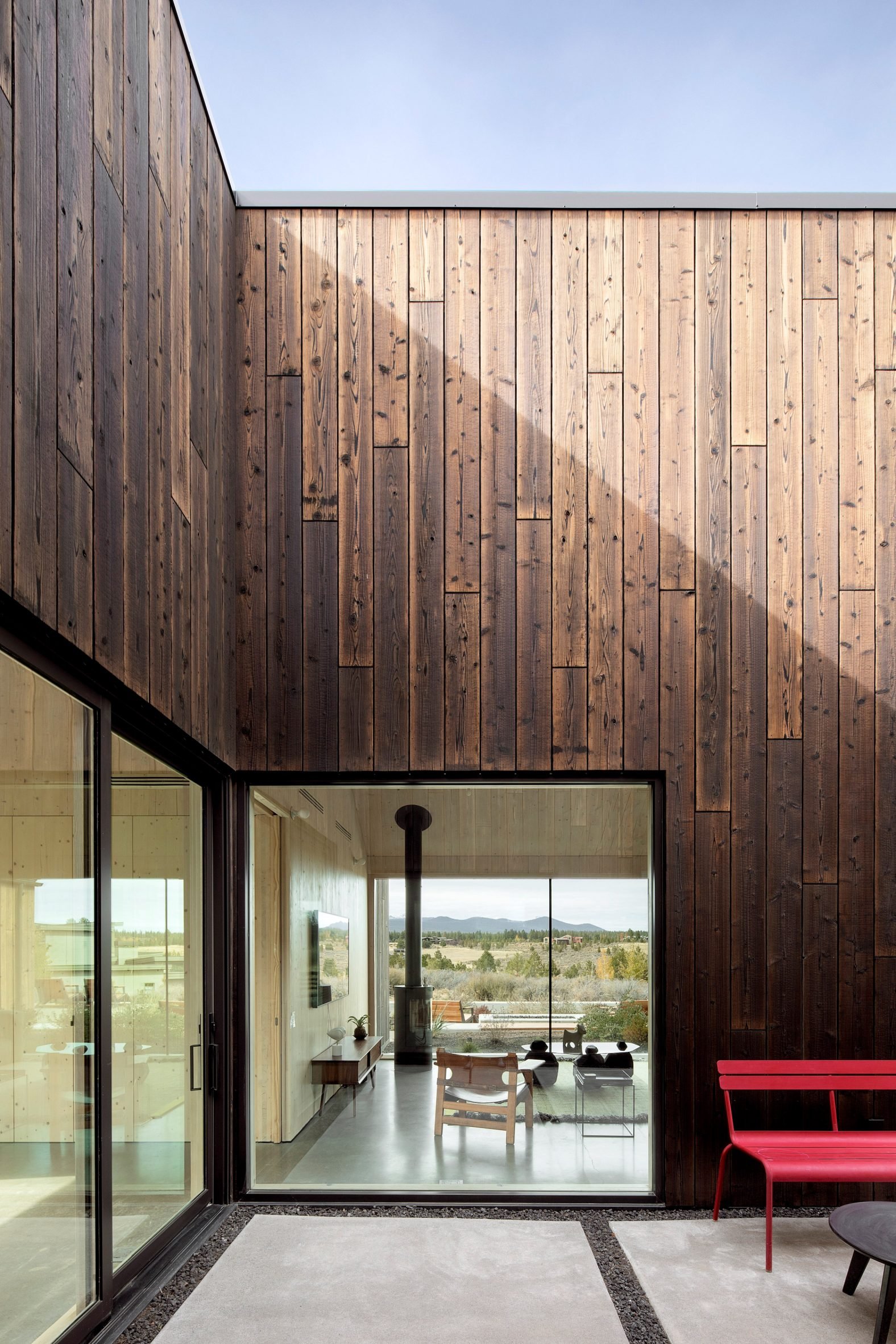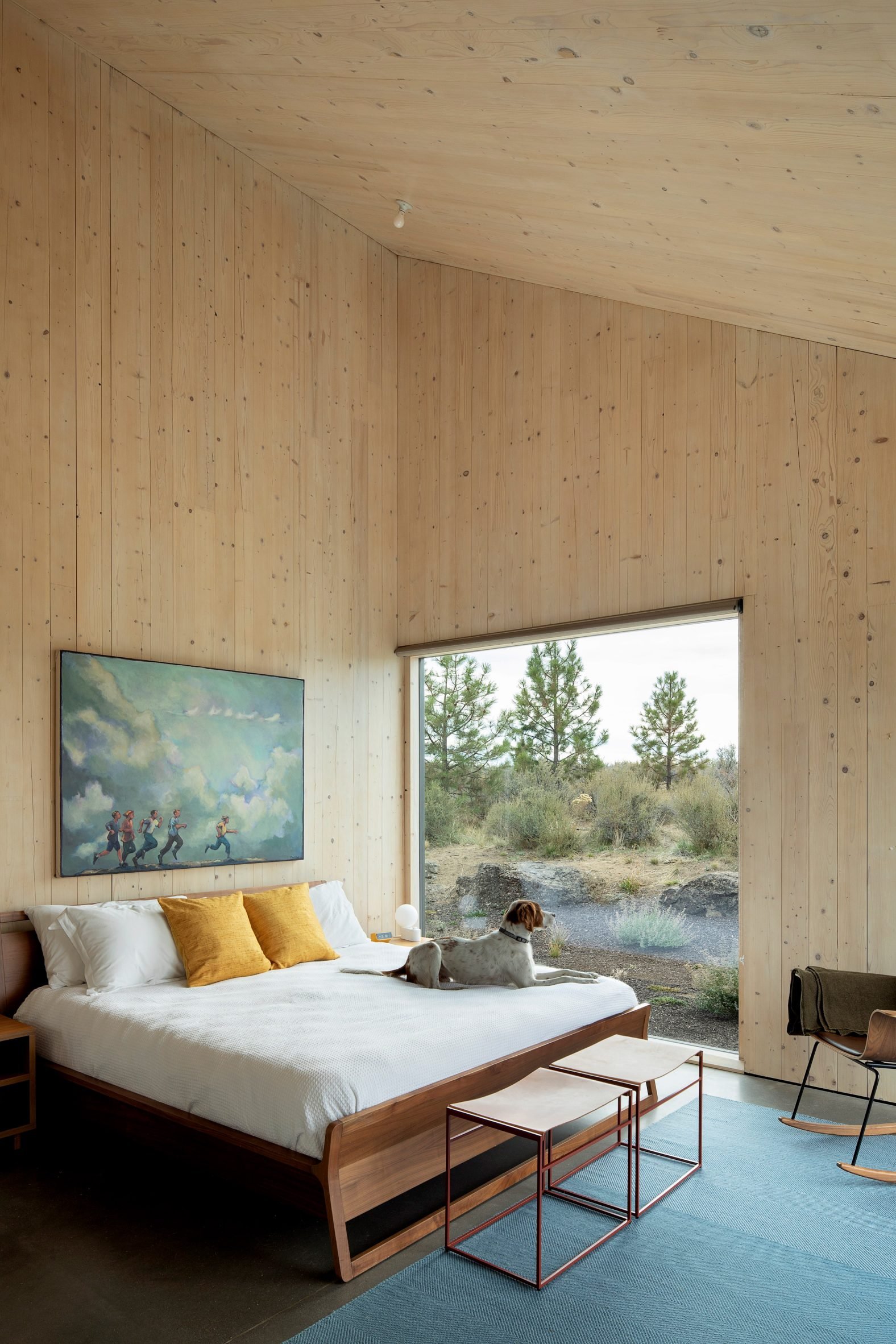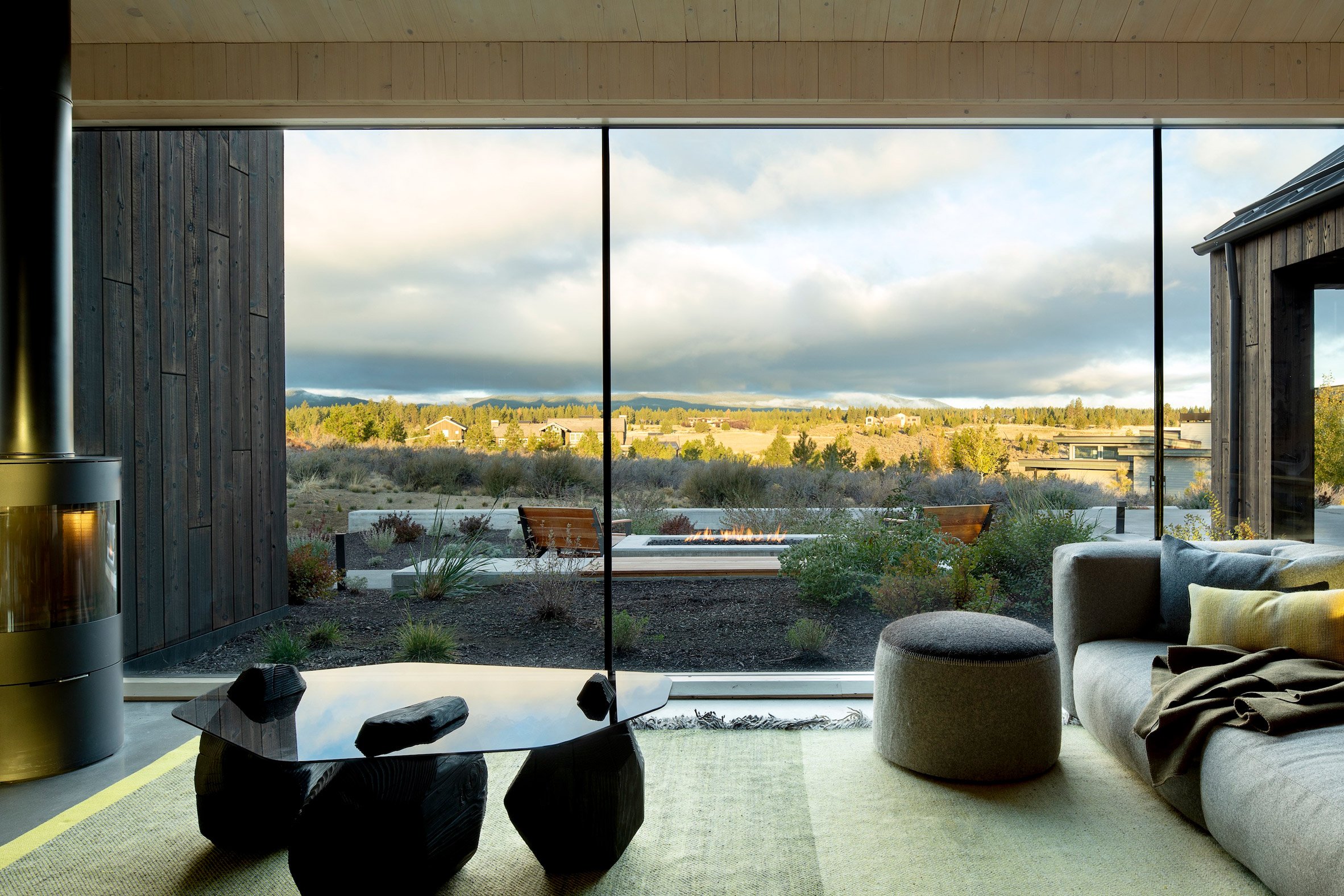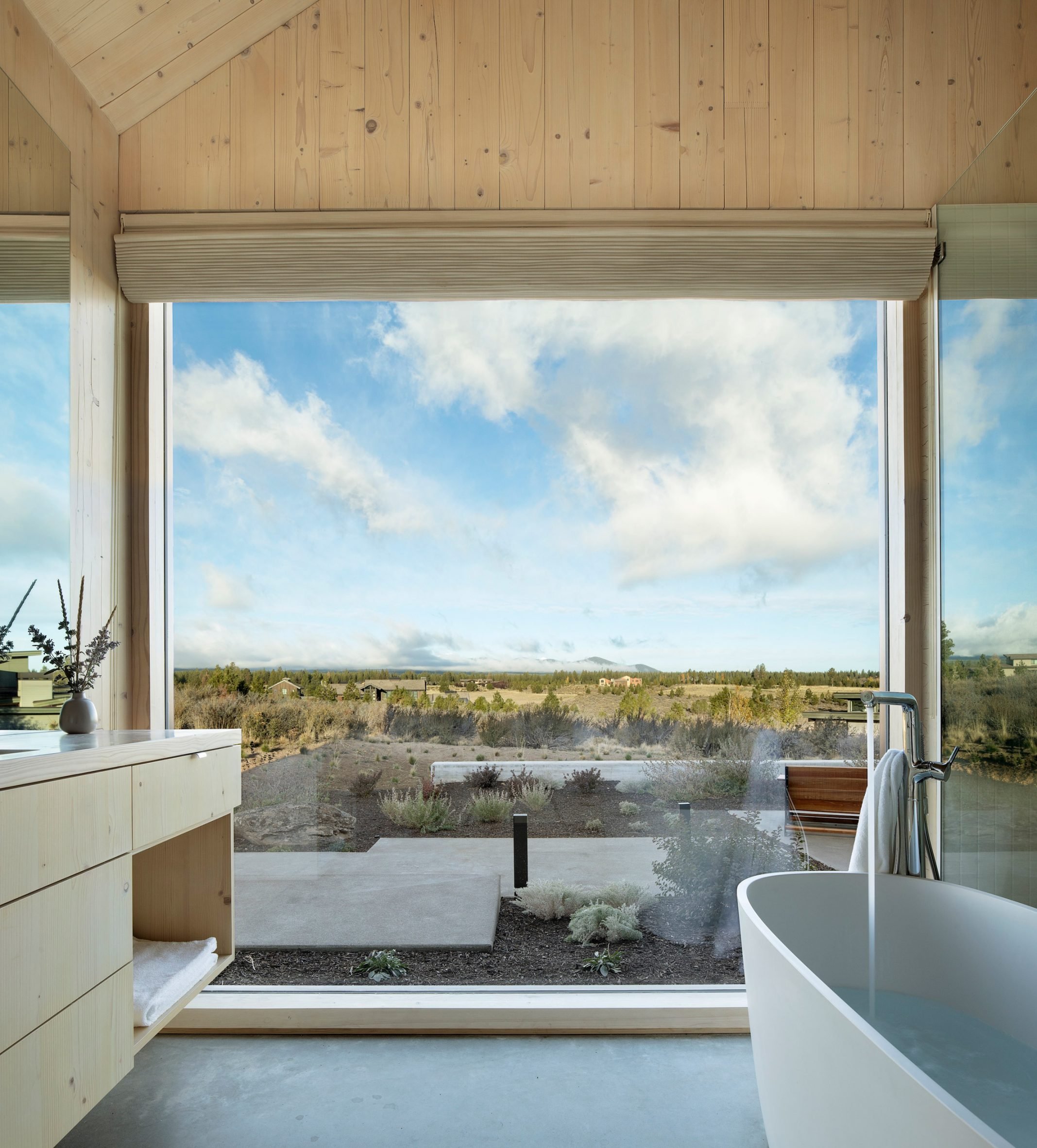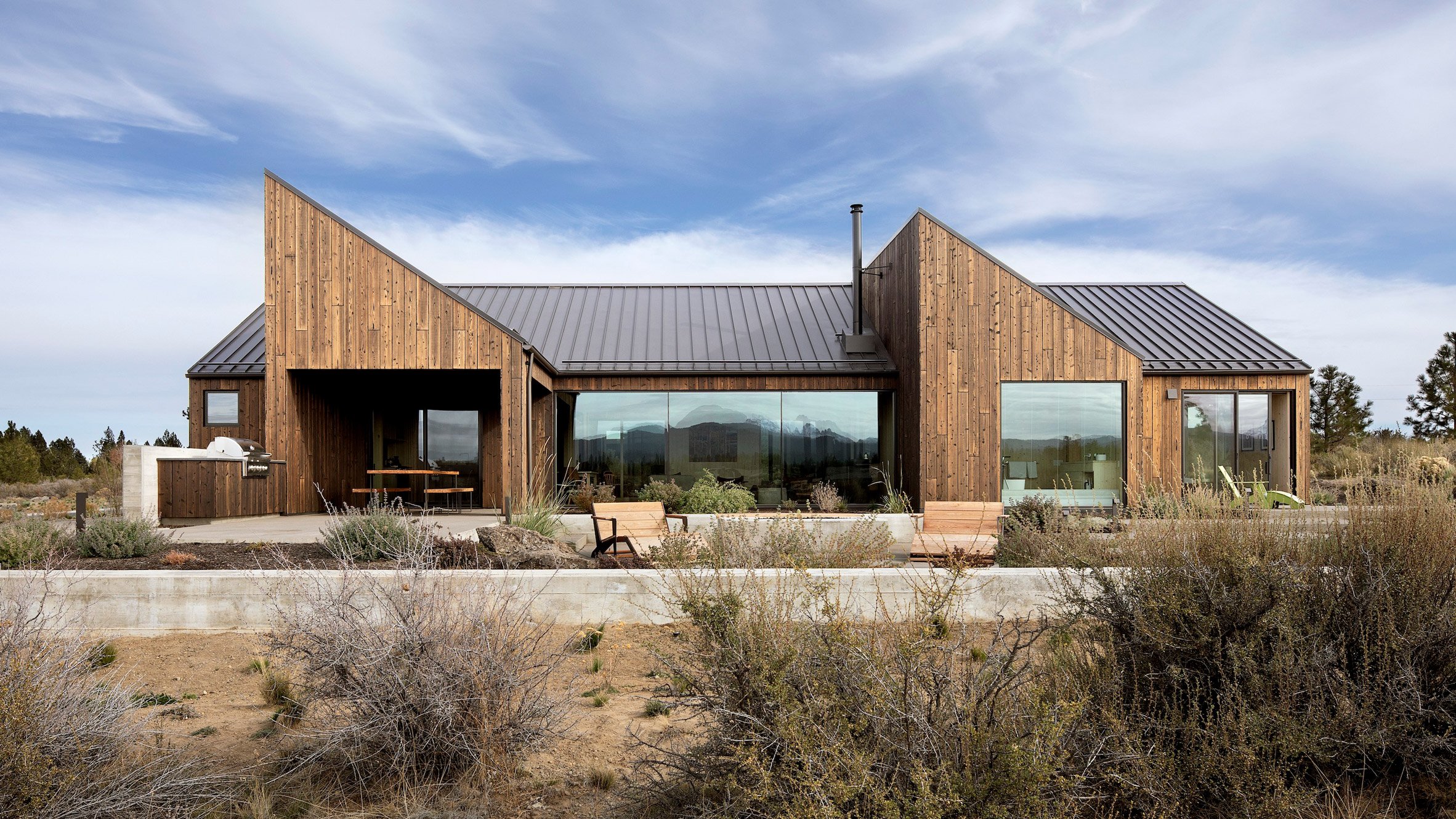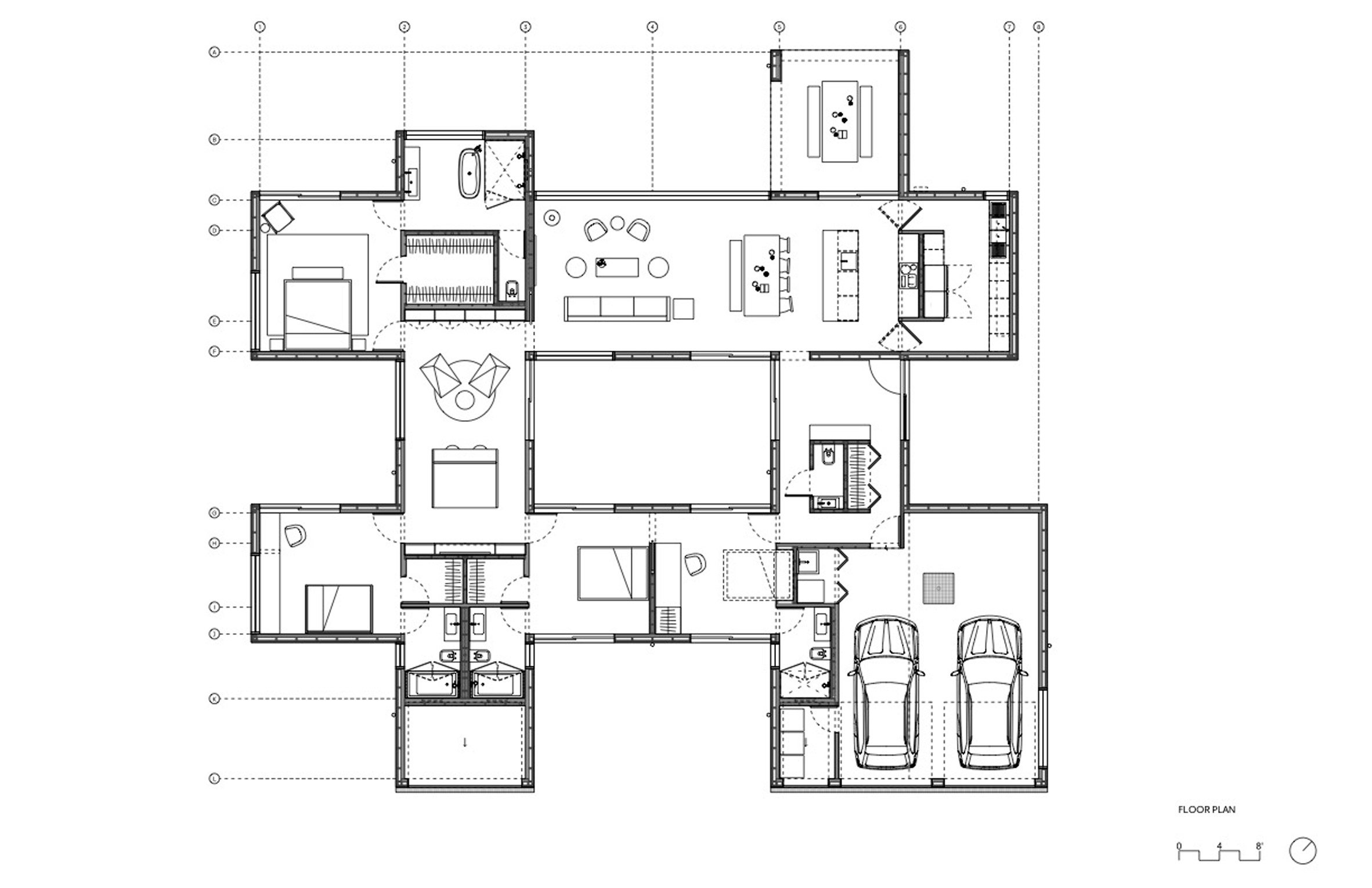 Mork-Ulnes Architects has completed a single family residence in Oregon with a dark exterior and interconnected spaces without corridors that was built using American-made cross-laminated timber.

The 3,340-square-foot (310 square metre) Octothorpe House is located in Bend, Oregon, a small city 160 miles (257 kilometres) southeast of Portland.

"[It's] a hybrid between a cabin and a house, possibly a new residential typology in an era when the relationship between humans and their environment is being evaluated and redefined," said Mork Ulnes Architects, an international studio with offices in San Francisco, California, and Oslo, Norway.

"The clients had few requests for their new home, specifically that it be environmentally progressive and offer a high level of flexibility while embracing the desert landscape," the studio noted.

The house is organized around a rectangular grid with rooms flowing from one to the next, eliminating the need for circulation corridors.

It has four bedrooms and three flex spaces with double uses –a guest room and an office; an exterior courtyard and an outdoor playroom; and a garage and indoor playroom.
from dezeen