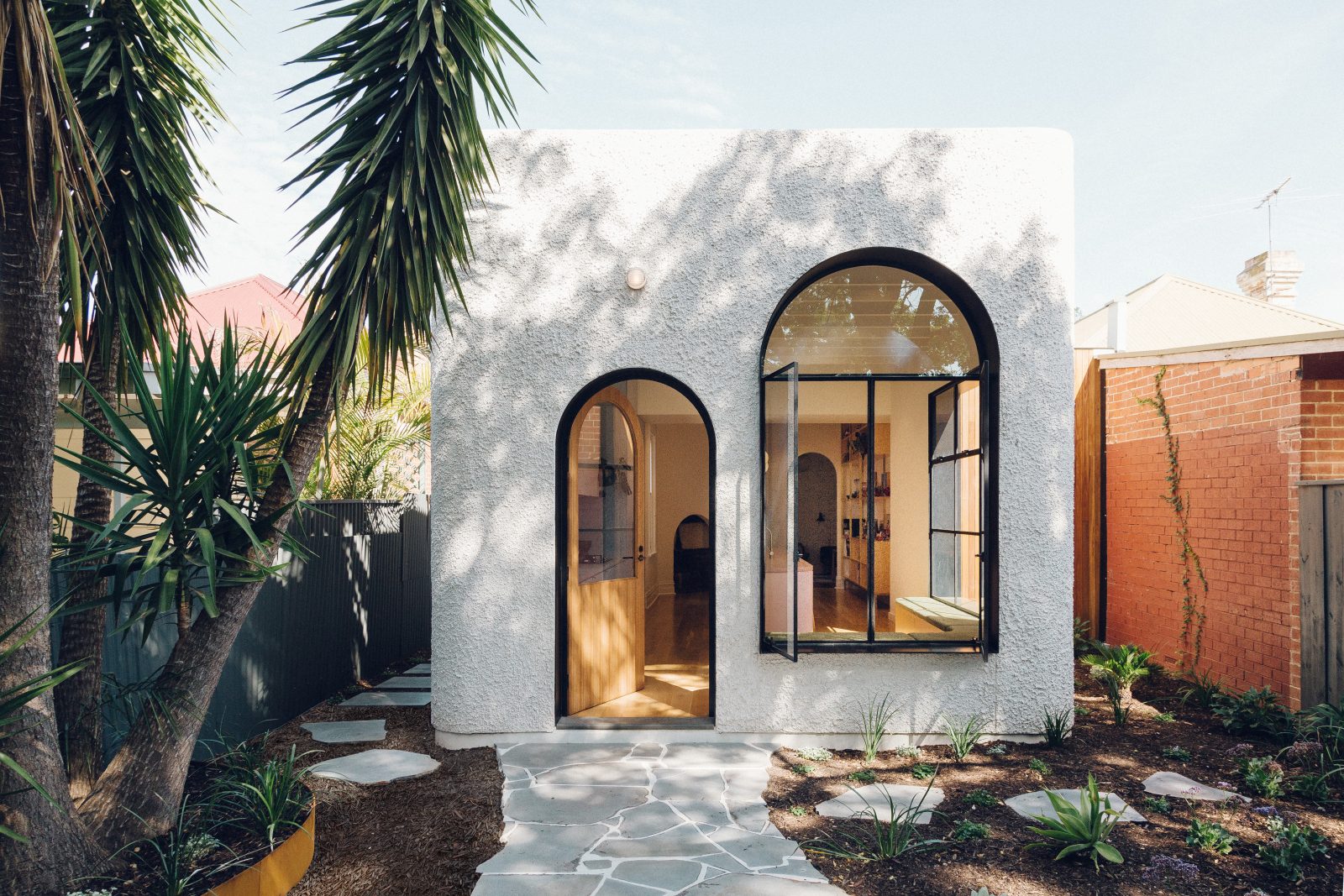 SANS-ARC STUDIO-PLASTER FUN HOUSE_A PLAYFUL, REFINED HOME
새로운 작업공간을 소개한다. 아트데코로 부터 영감을 받아 리뉴얼된 작은 오두막은 감각적인 미니멀로 디자인된다. 레트로한 분위기가 전달하는 포근함과 정갈한 디테일이 공존하는 공간으로 거주자의 다양한 생활을 지원한다.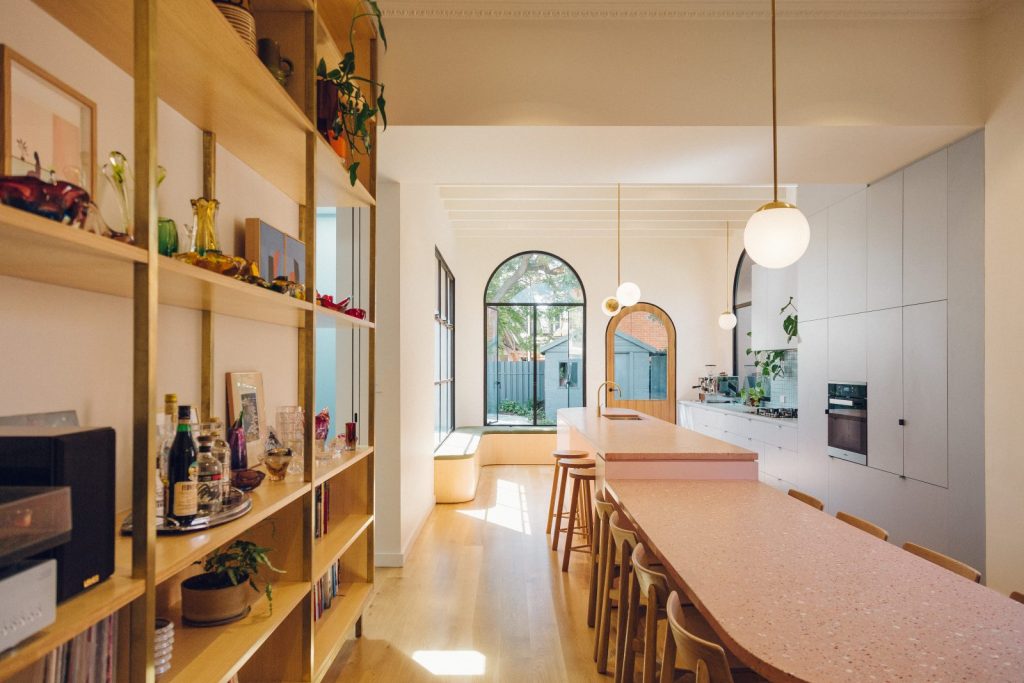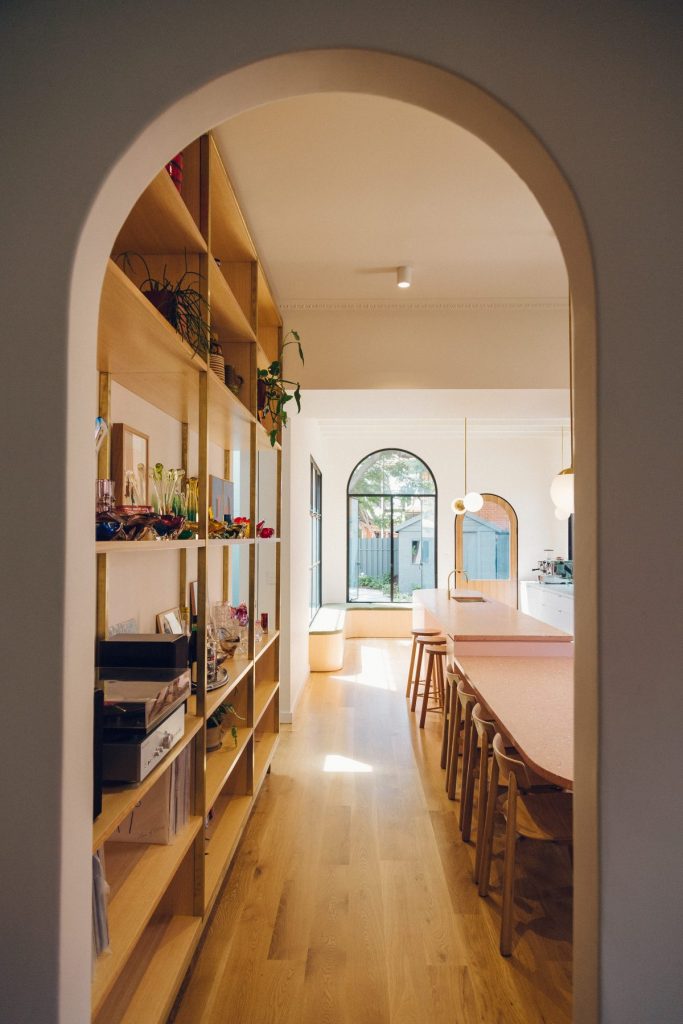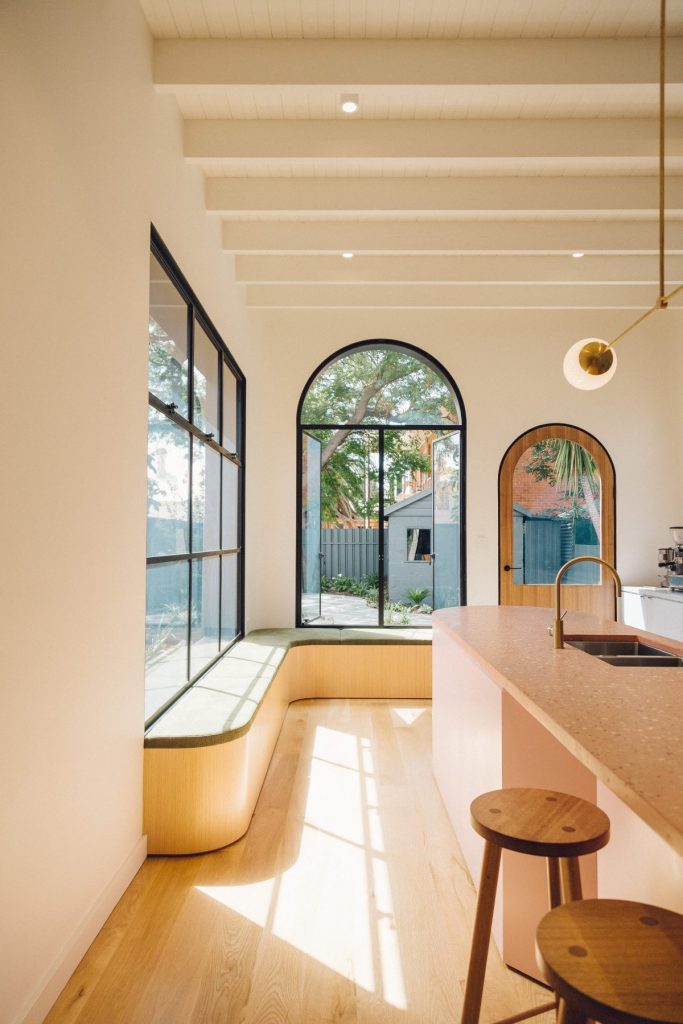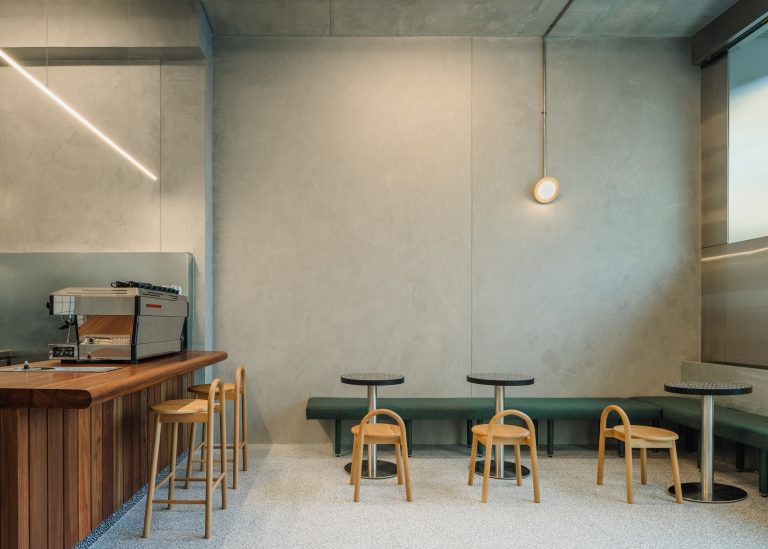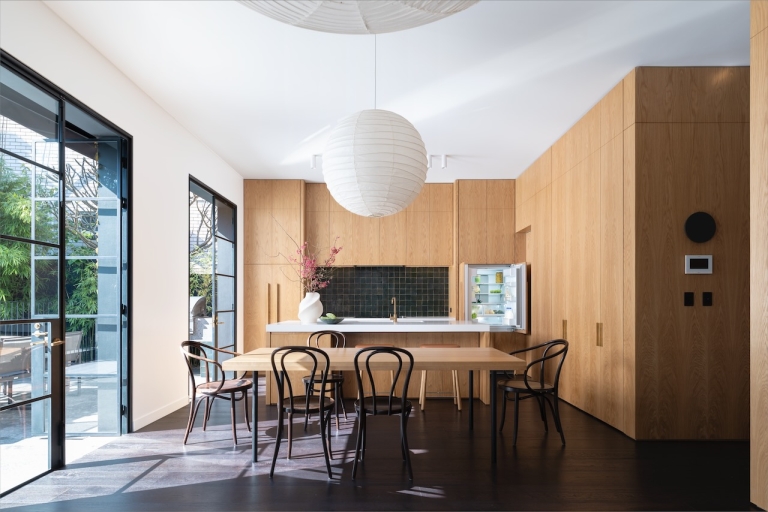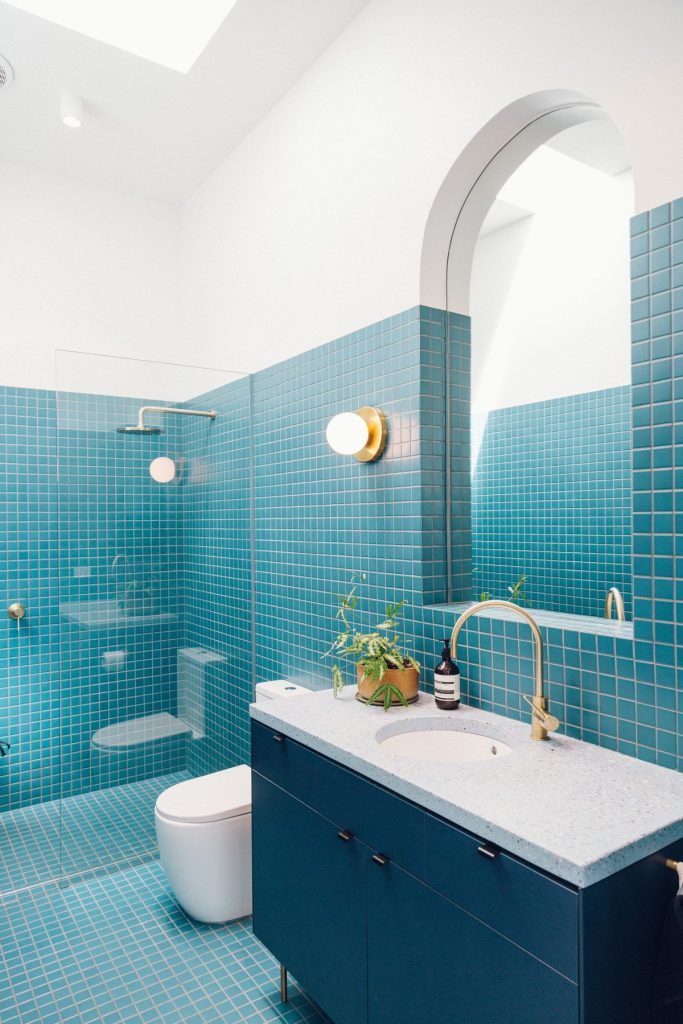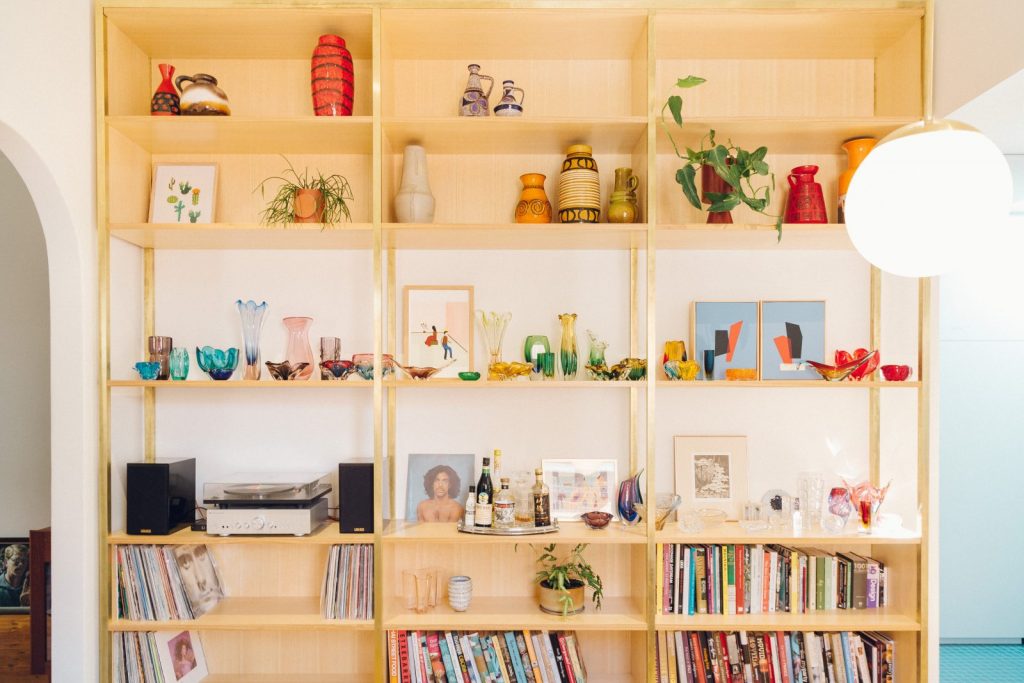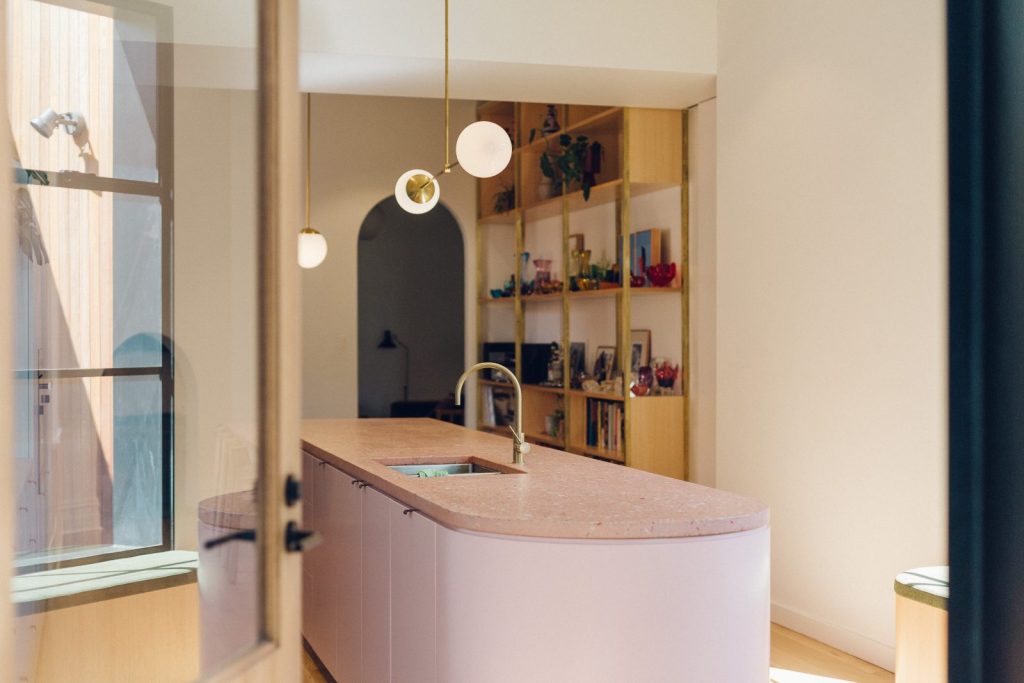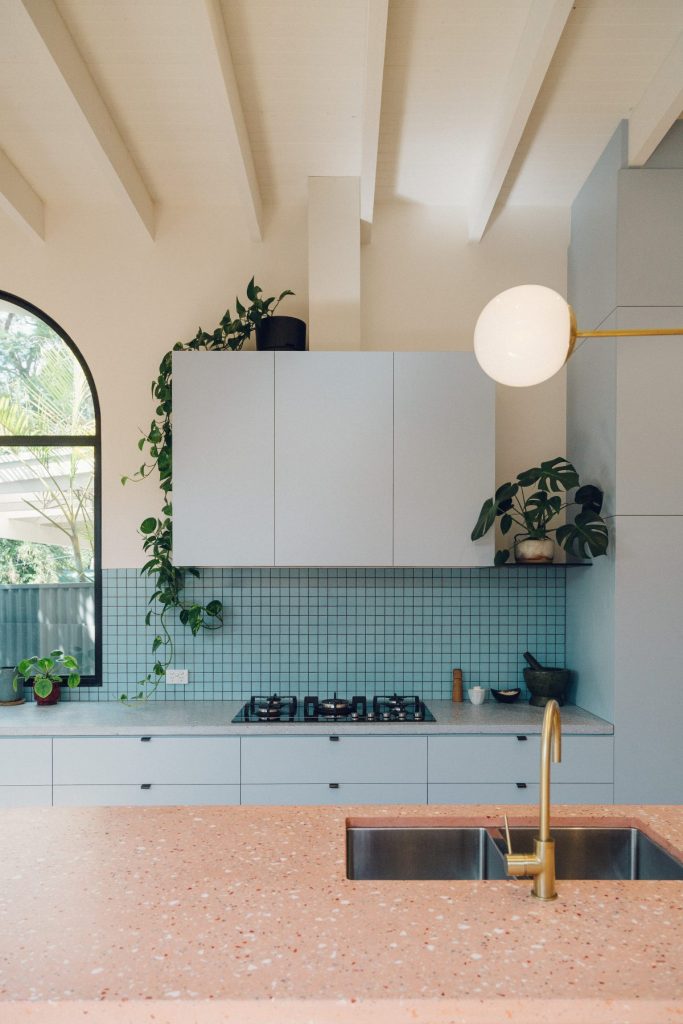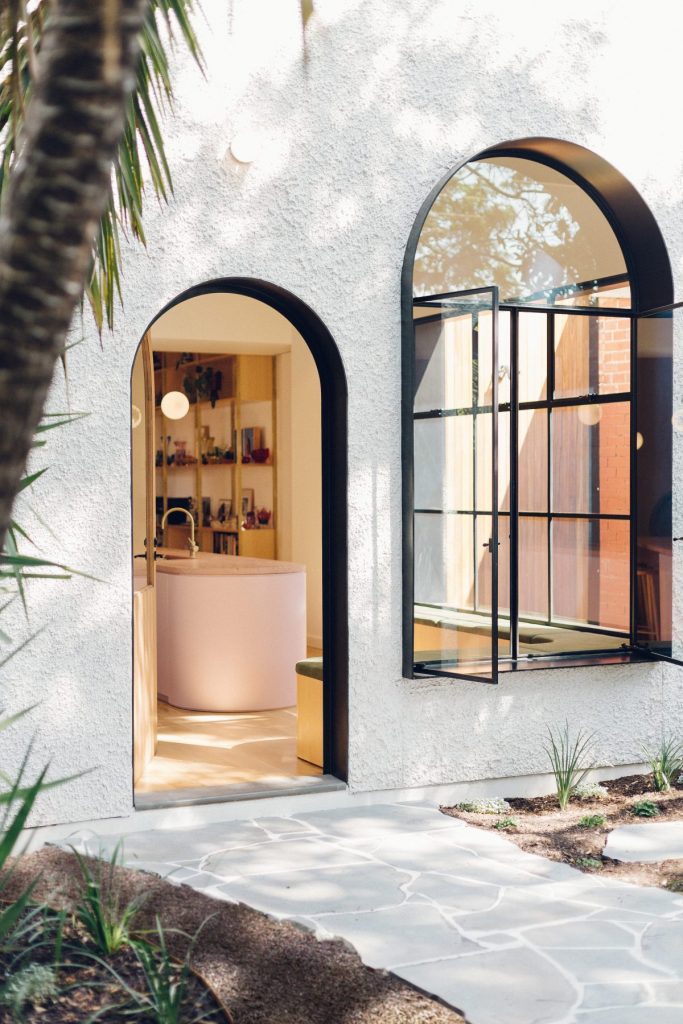 An art deco-inspired addition to a traditional Adelaide workers' cottage, the Plaster Fun House by Sans Arc Studio is a playful yet refined home that finds great joy in detail.

Surrounded by 1900s workers' cottages and 1960s cream brick homes, the Plaster Fun House "intentionally resists" these styles, says Sans Arc Studio founding director Matiya Marovich. Instead, the project takes its cues from the client's love of art deco and P&O architecture, creating an unexpected, welcoming and light-filled space where their clients can enjoy living and entertaining.

Where the original workers' cottage is, as Matiya says, "beautiful, but fairly austere," the new design rejoices in colour, material and form. For the new addition, the architects set out to be economical with space, but high-impact in the liveability of their design. "Our major move was to remove the back wall of the existing home and open the dining room up to the addition," Matiya explains.

By splicing the existing home in this way, the design integrates the new and the old sections through a single long-running island bench and dining room table that encourages this space to be the social hub of the home. This move also allowed the existing bathroom to be extended and a laundry added, increasing the program within the still modest footprint.

After these substantial changes had been made, "we went about creating fun, beautiful little moments within the space," Matiya says. This reflects Sans Arc's overall approach, which is referenced in the studio's name that means 'without architecture'. Rather than focusing on creating attention-seeking architecture designed for the perfect 'hero shot', Sans-Arc believe that "it is the spaces between architecture and within that truly matter – the visual is not the most important, but the human experience and the feeling of space through the senses".

This phenomenological approach to design and detail in the Plaster Fun House is felt in the careful orientation and skylights that create a warm interior filled with natural light. And it is present in the details such as the terrazzo benches in tones matching their associated cabinetry, the brass accents, and the mosaic tiled kitchen splashback and bathroom, which add a subtle contrast and tactility. "The tactility of a project is essential," Matiya reflects, "it is massively contributory to the phenomenological experience of the space".
from thelocalproject