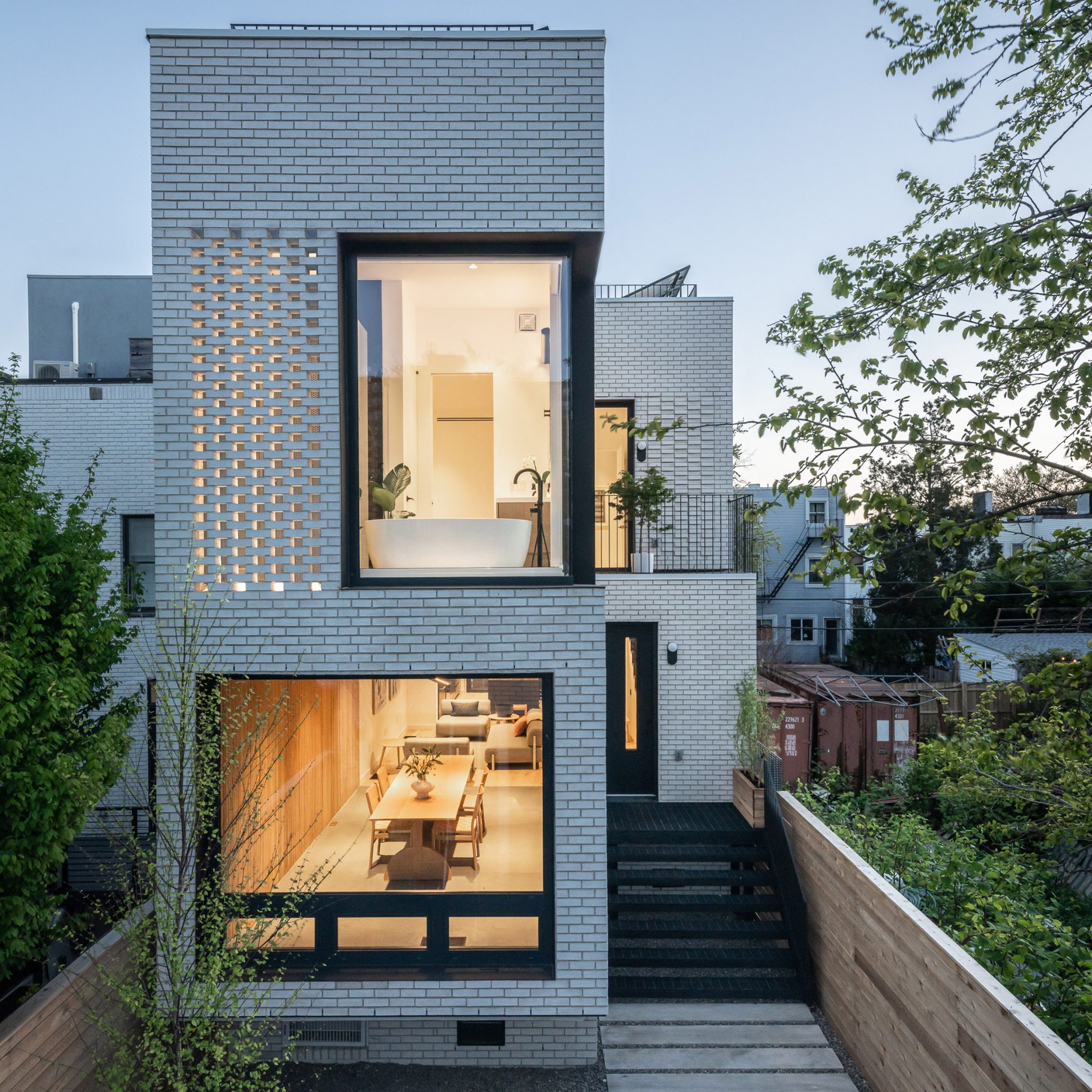 Gradient Architecture-Red hook sandy house
길쭉한 대지를 따라 백색 벽돌 주택은 허리케인으로 인해 파손된 기존 주택을 새롭게 재구성한 결과물이다. 1층은 전면 차고와 뒷편에 위치한 후정과 관계 맺는 공용공간이 배치된다. 정면 출입구와 다이닝 그리고 거실이 마주하며, 후정으로 확장되는 주방이 후면에 배치된다. 2층은 3개의 침실으로 구성된다. 자녀 및 게스트를 위한 침실이 후면에 배치되는 동안 마스터 침실이 정면을 바라보면 배치된다.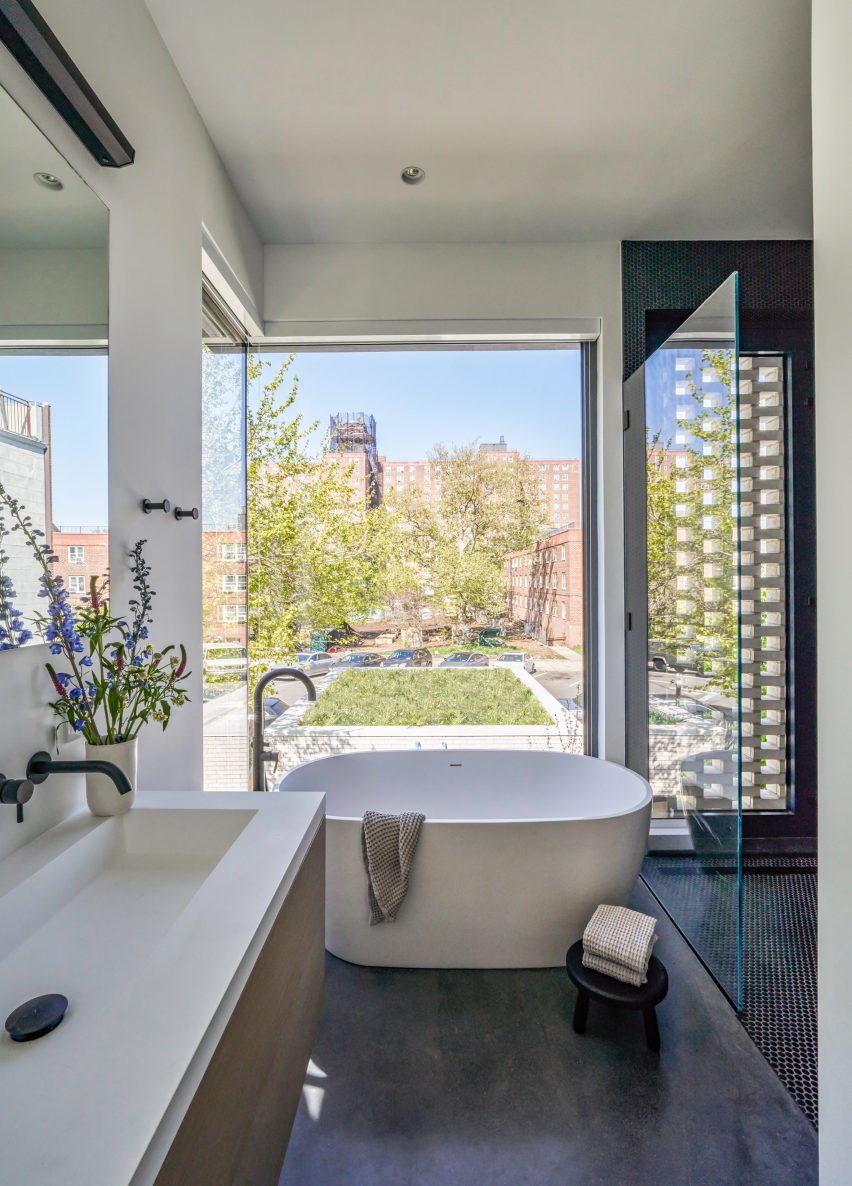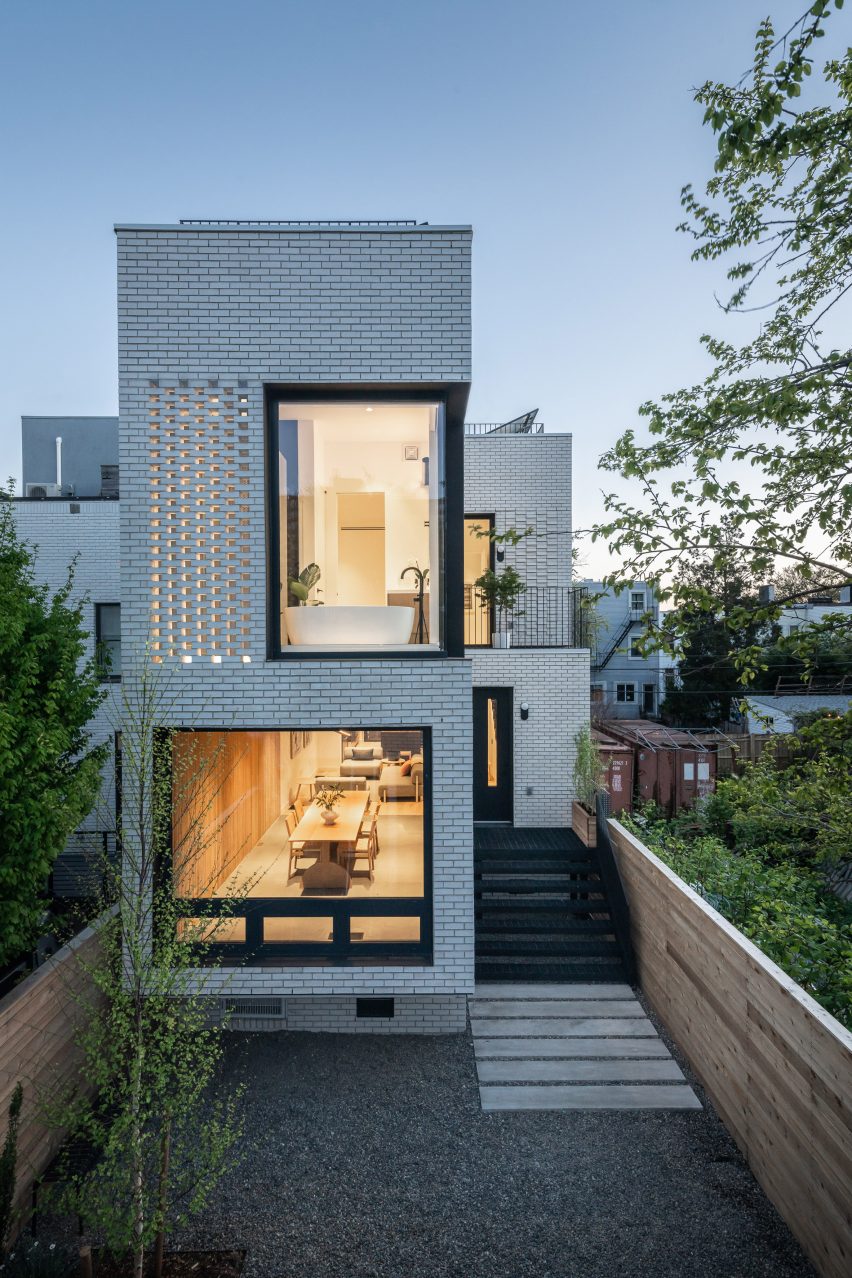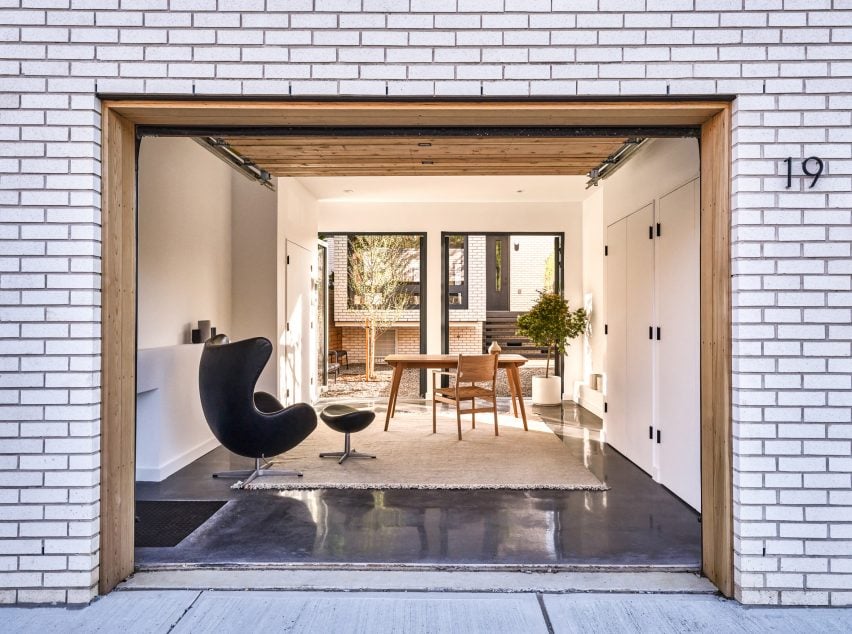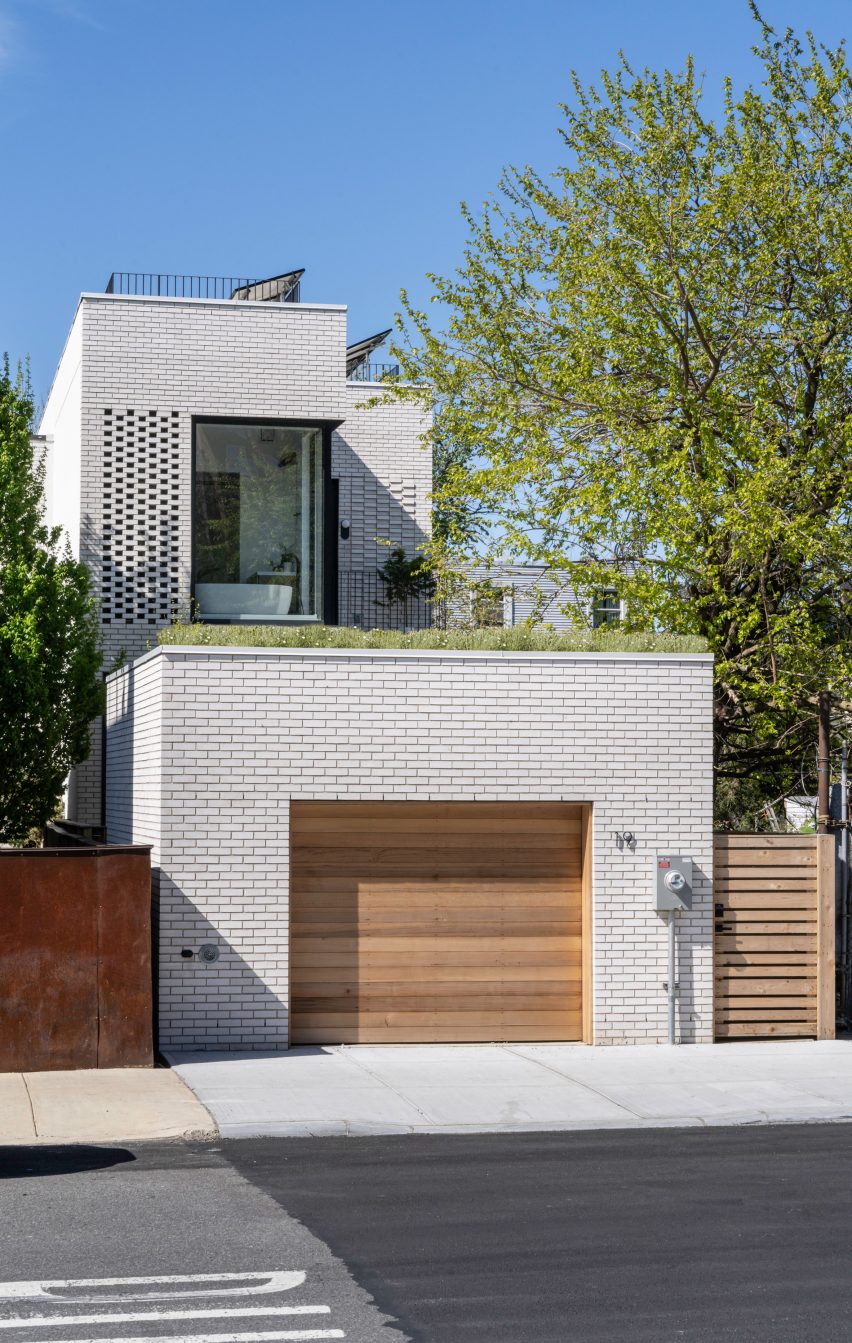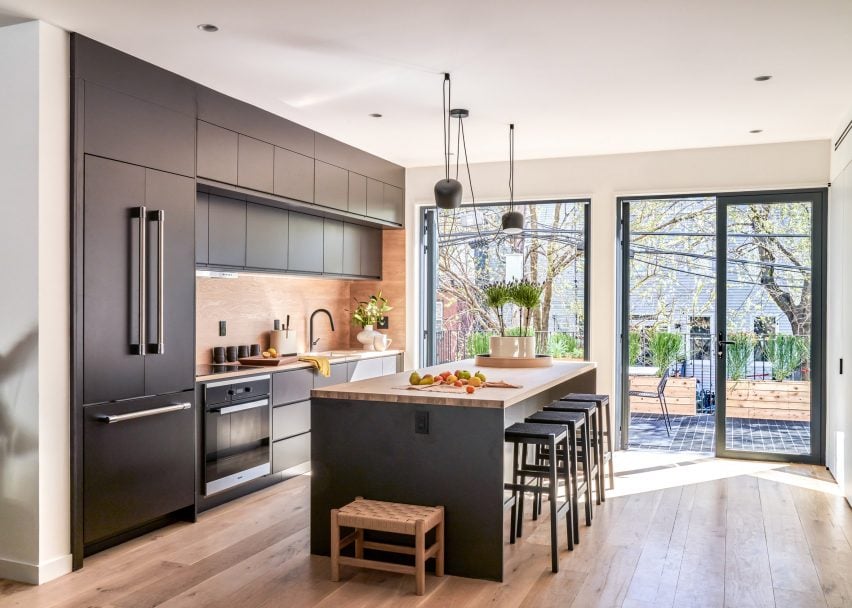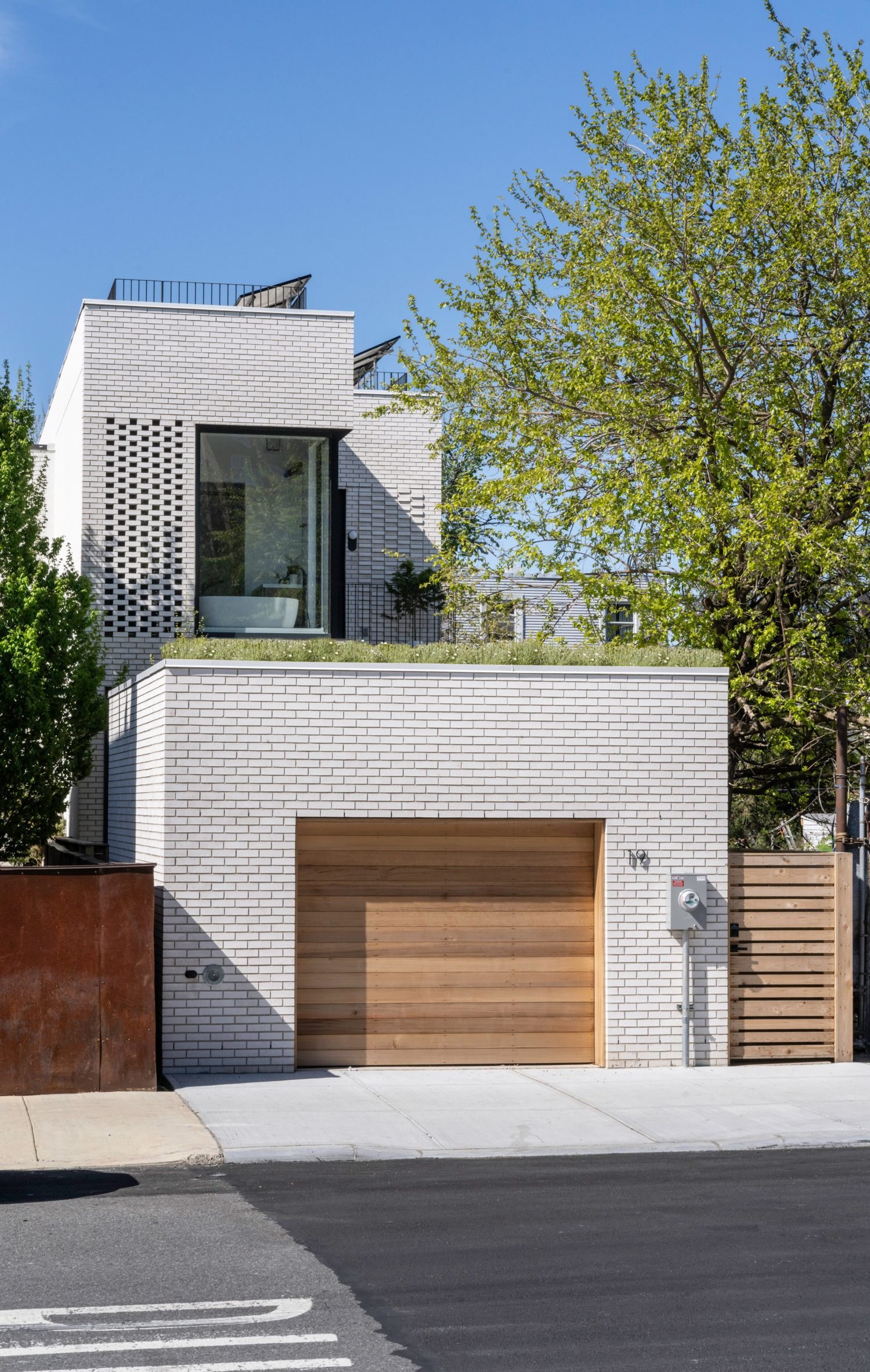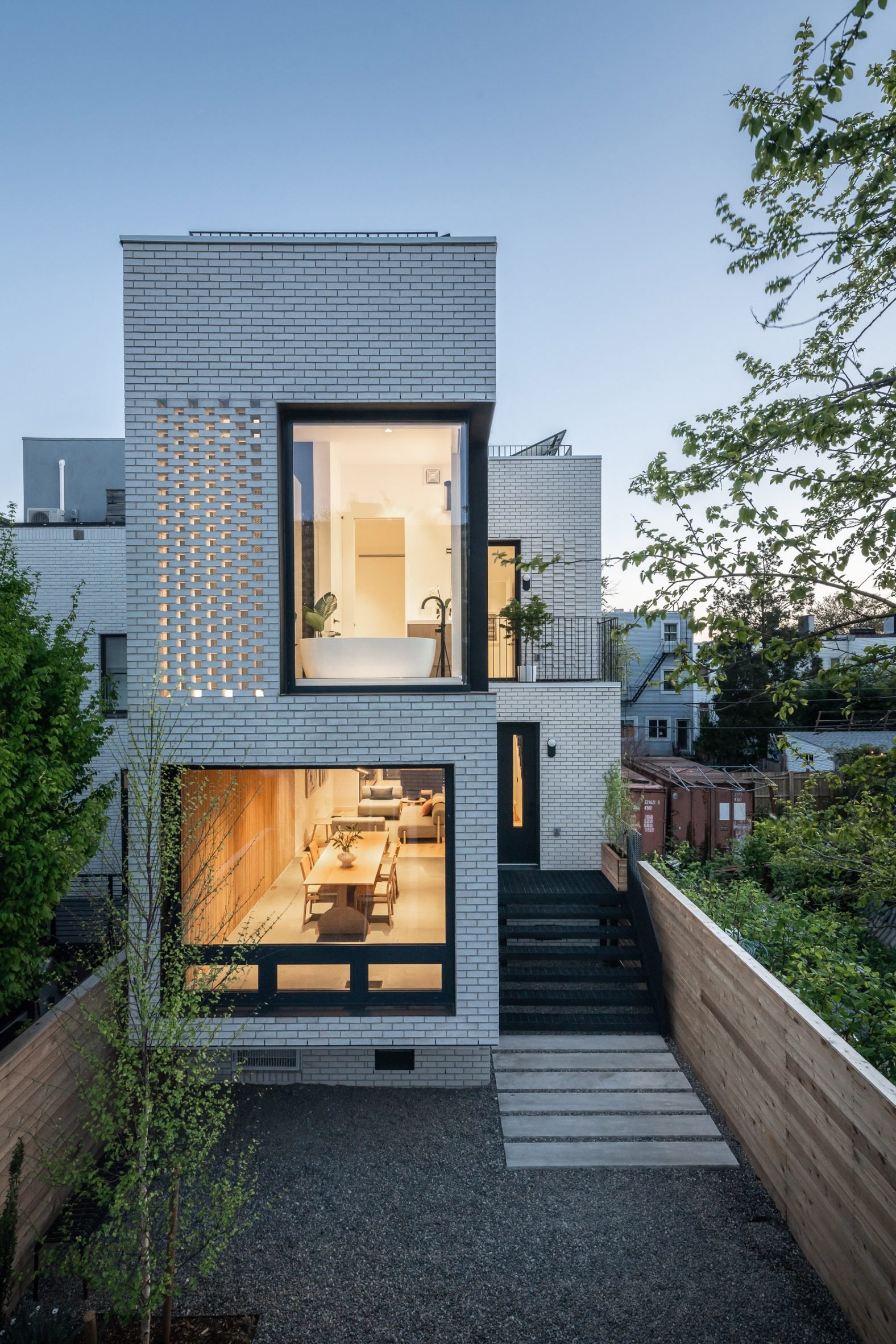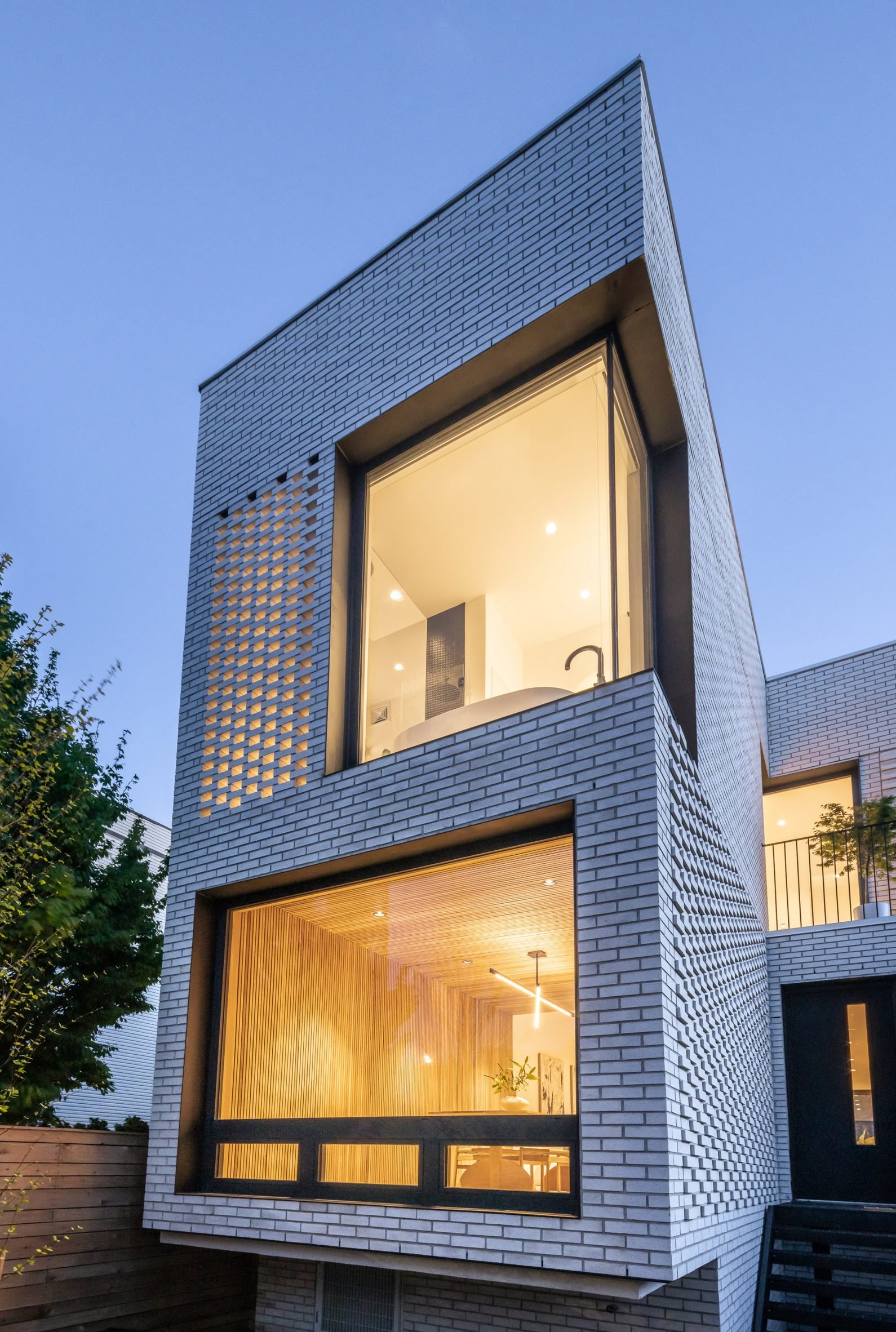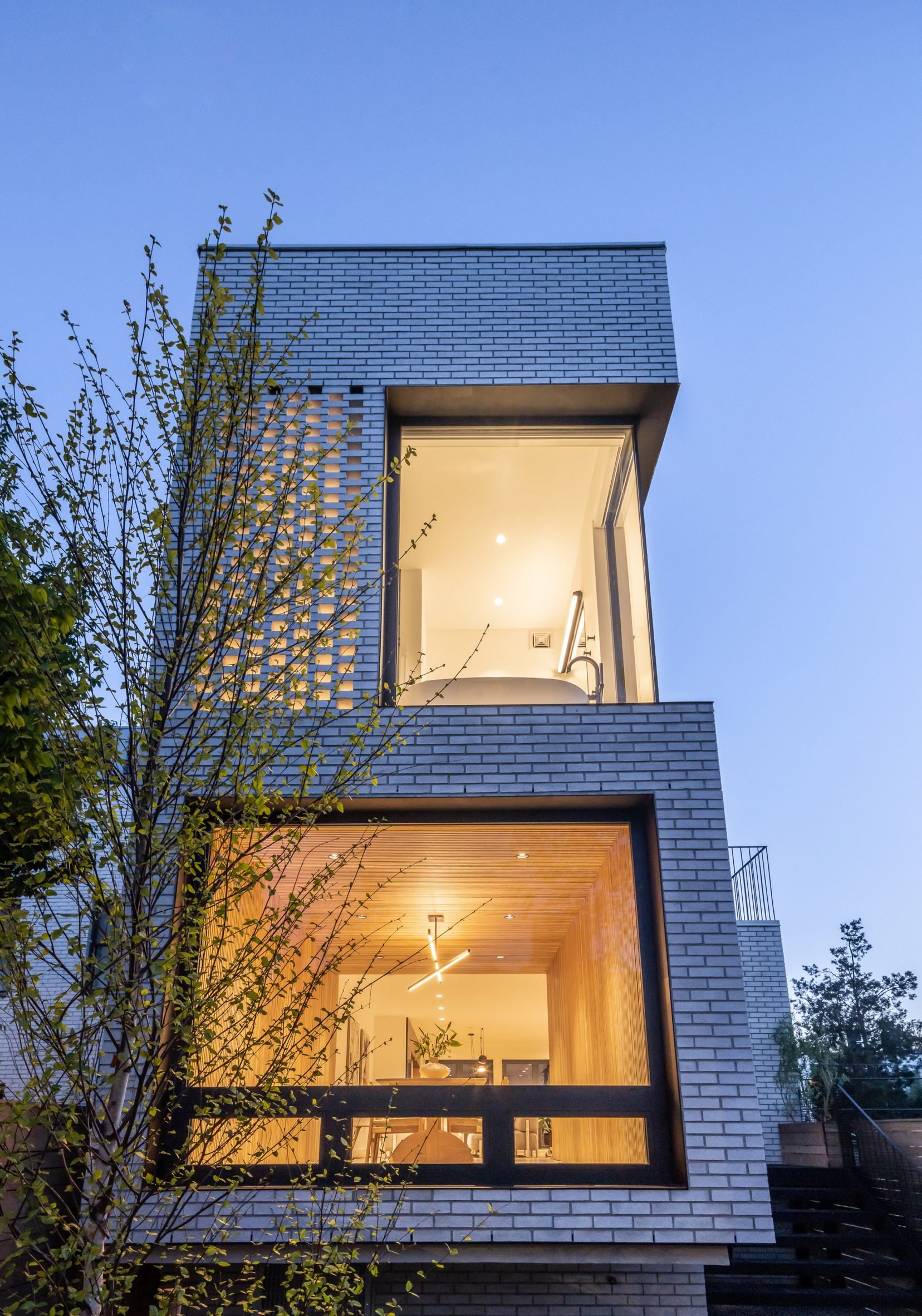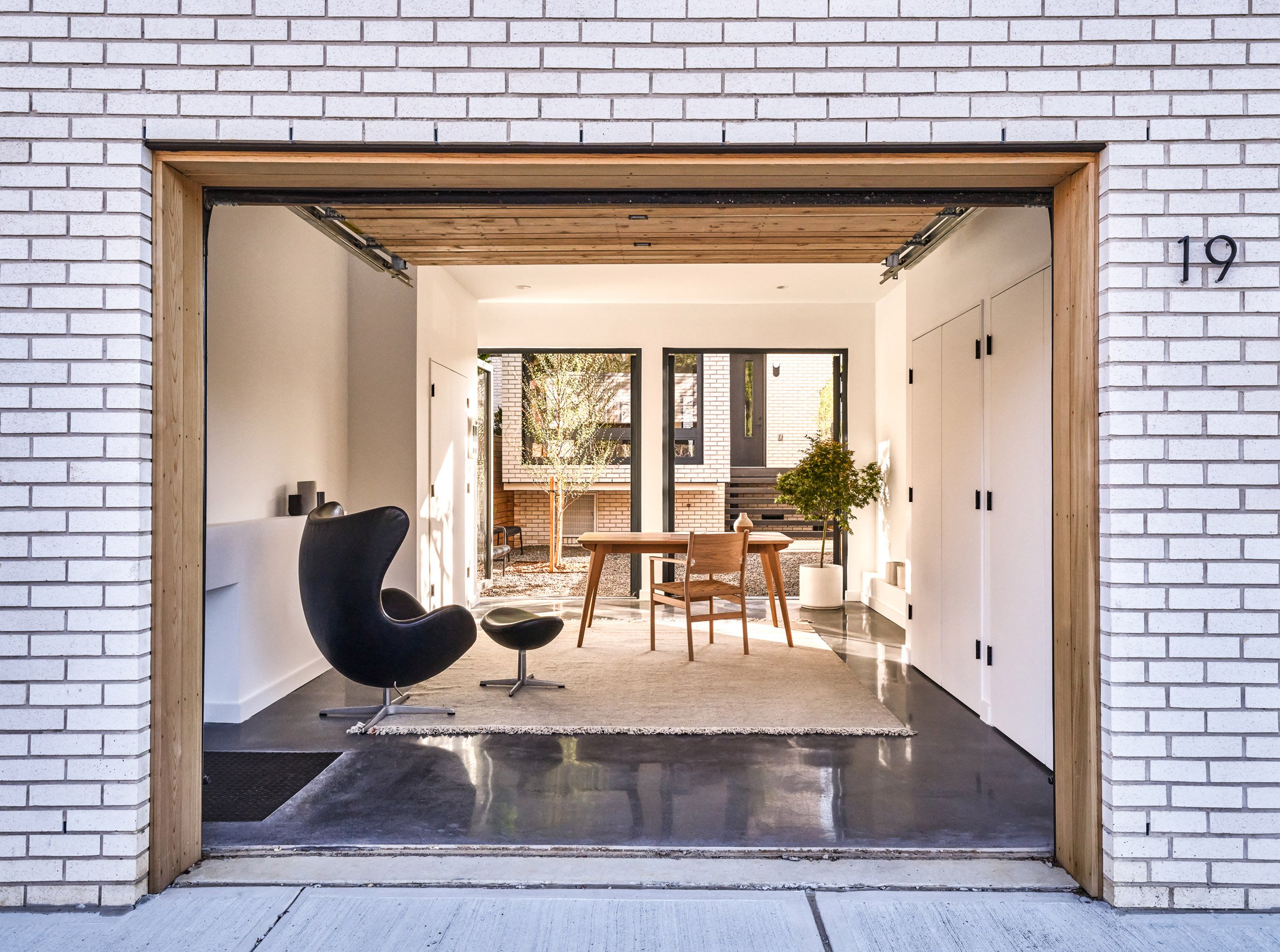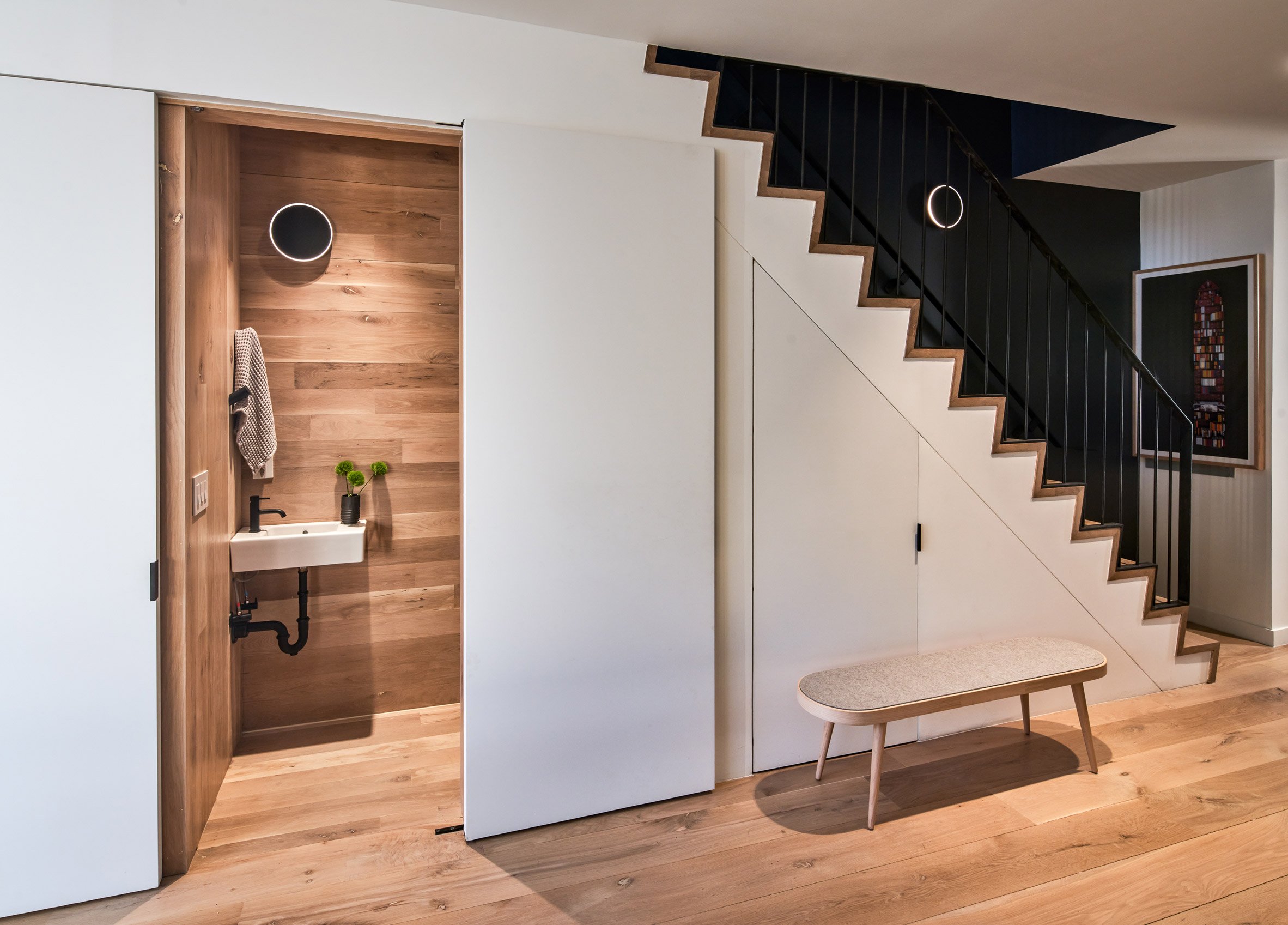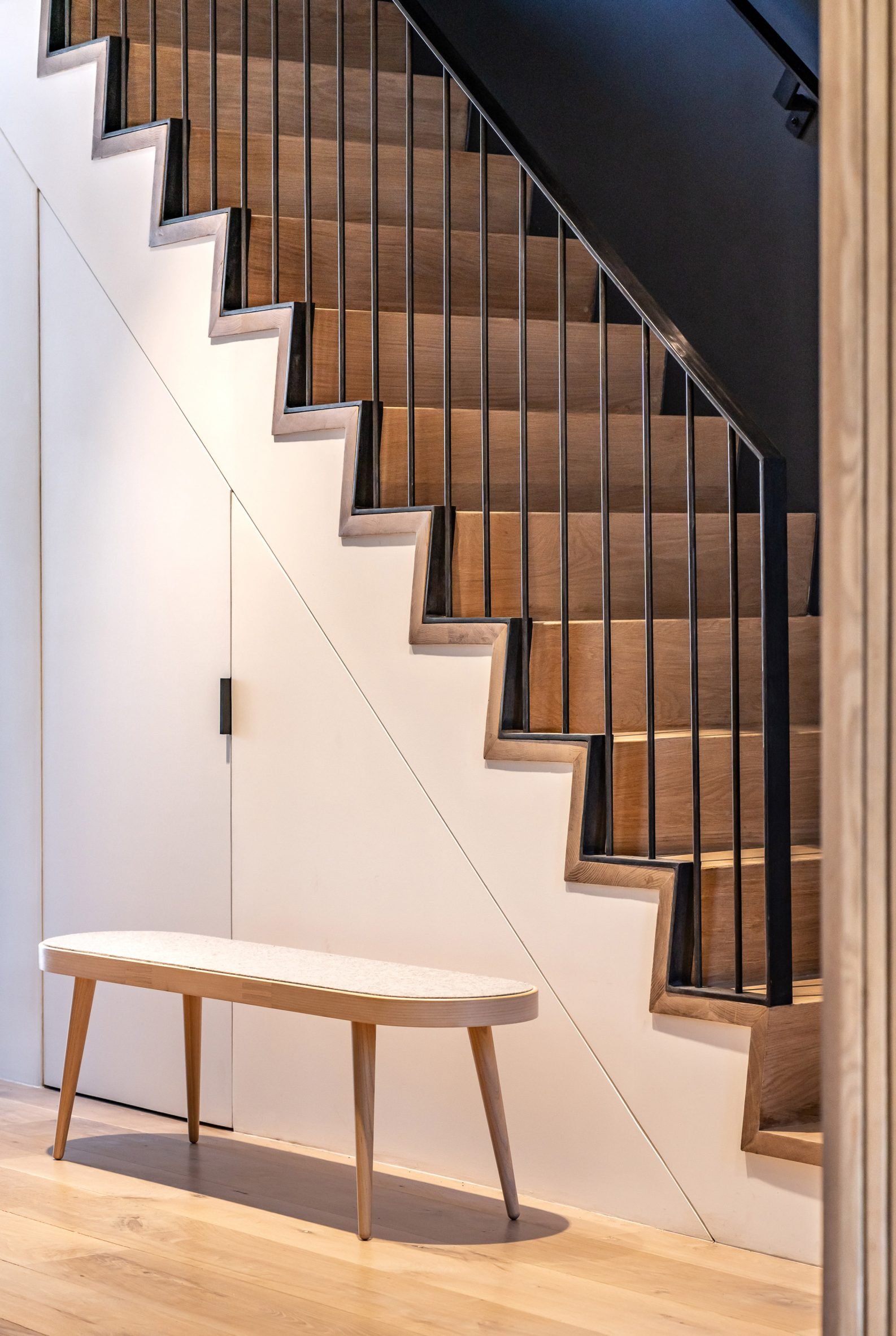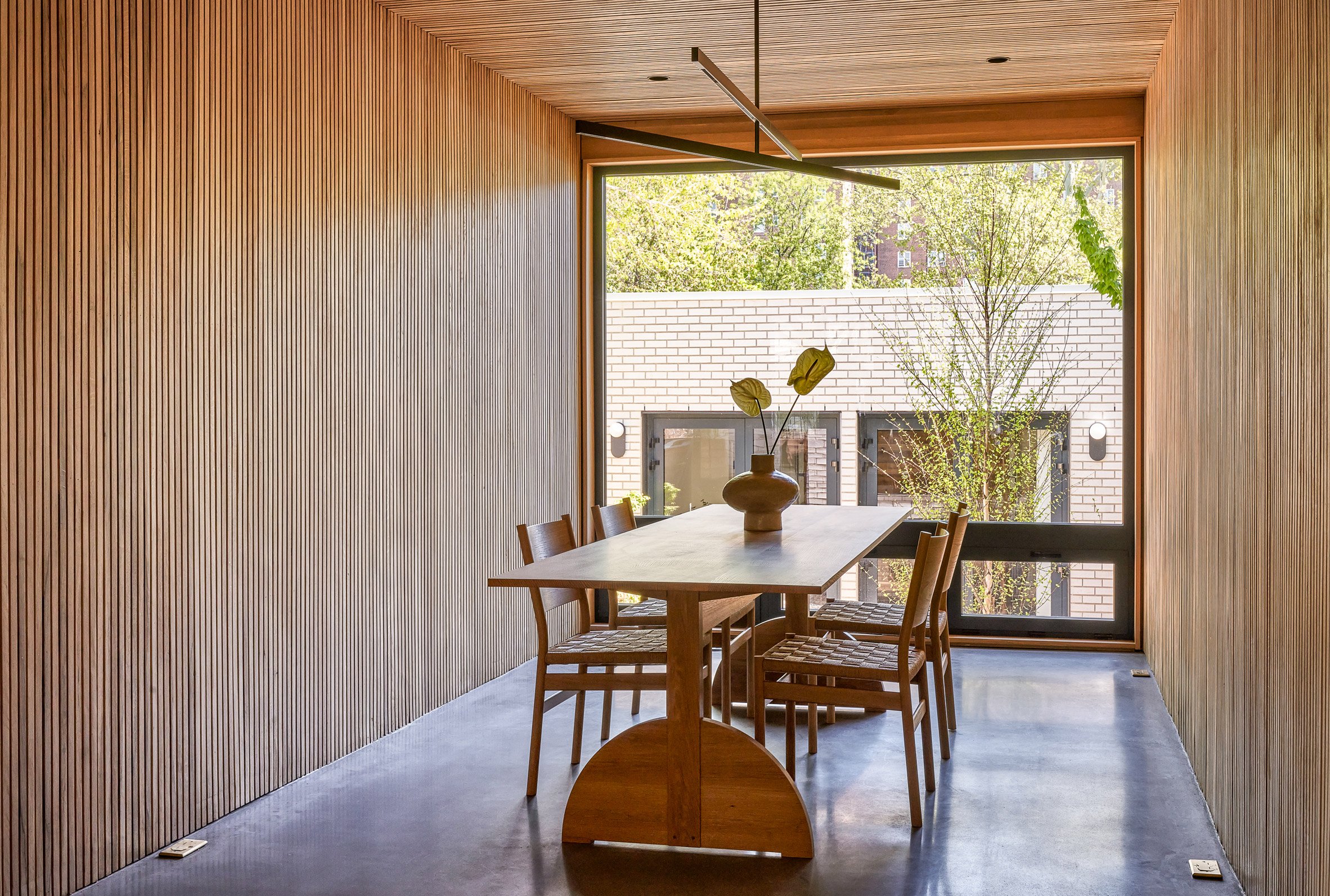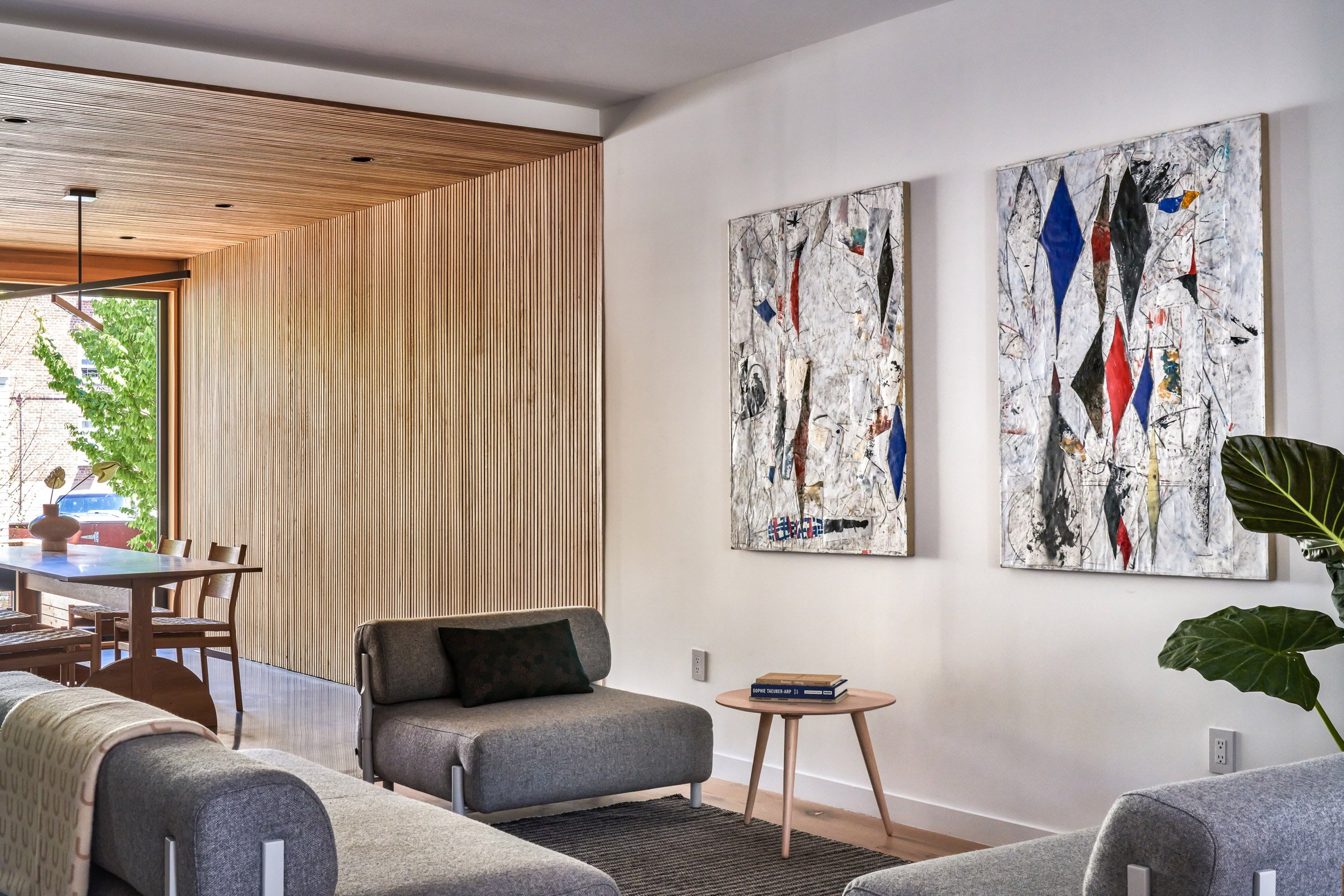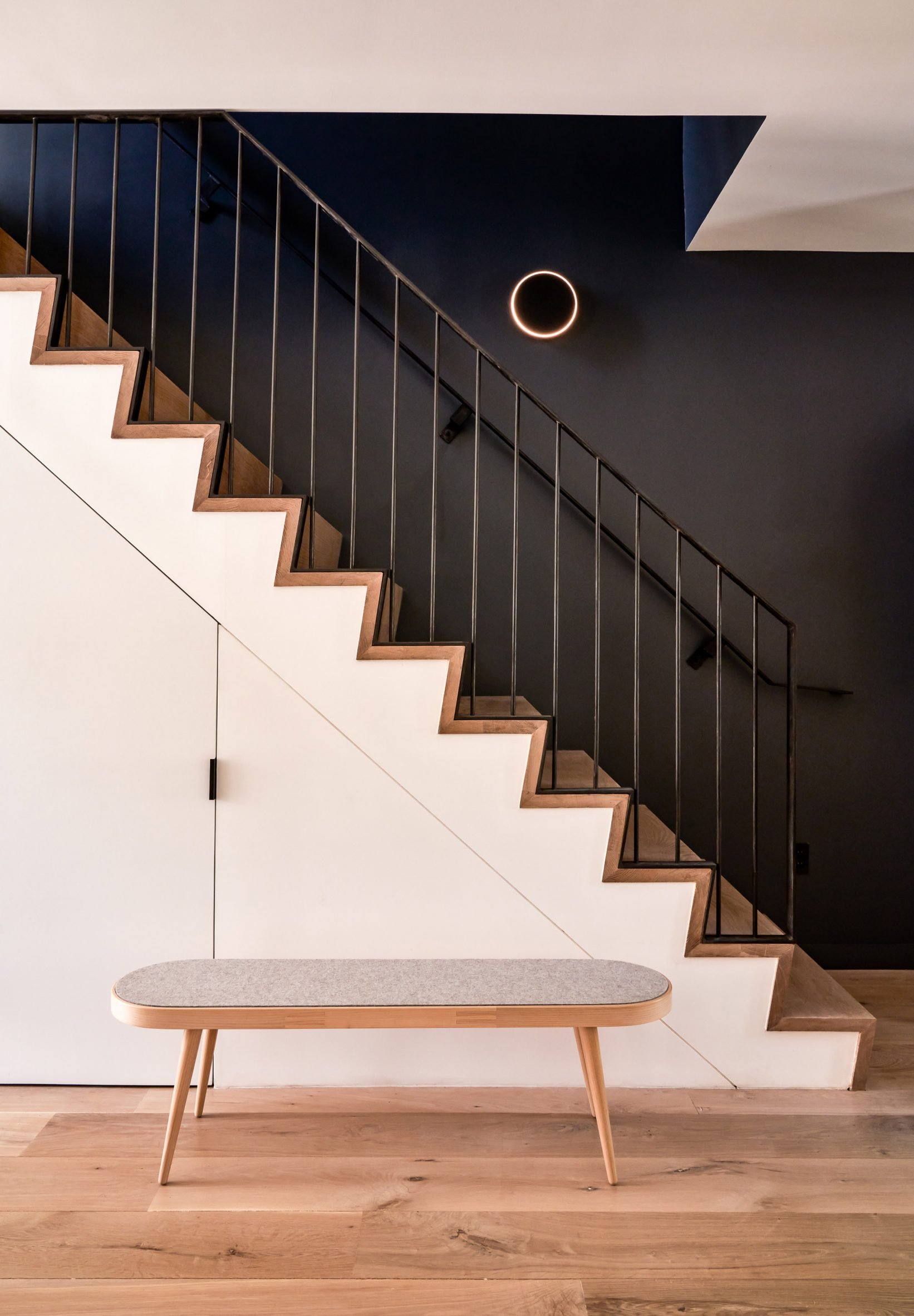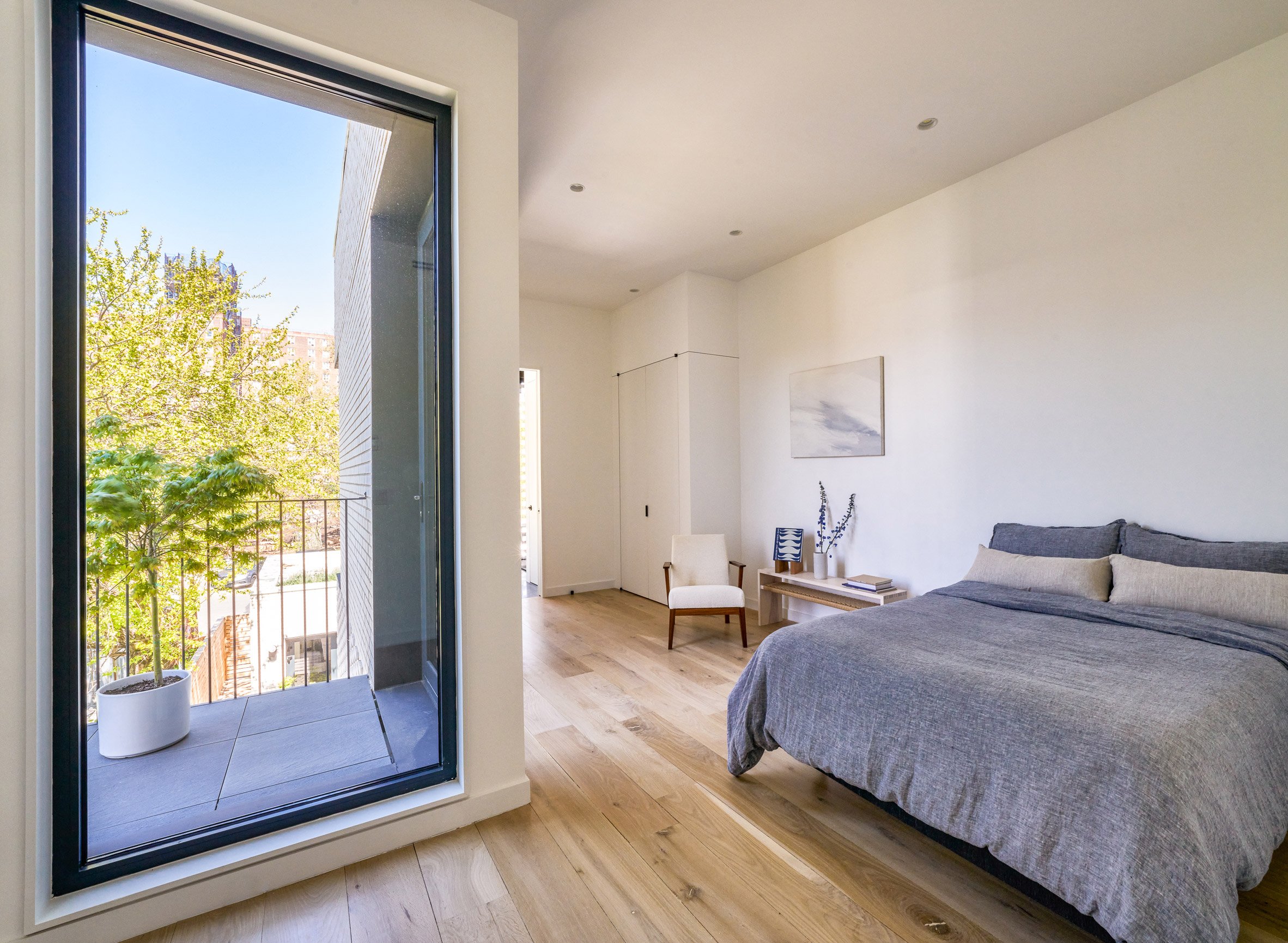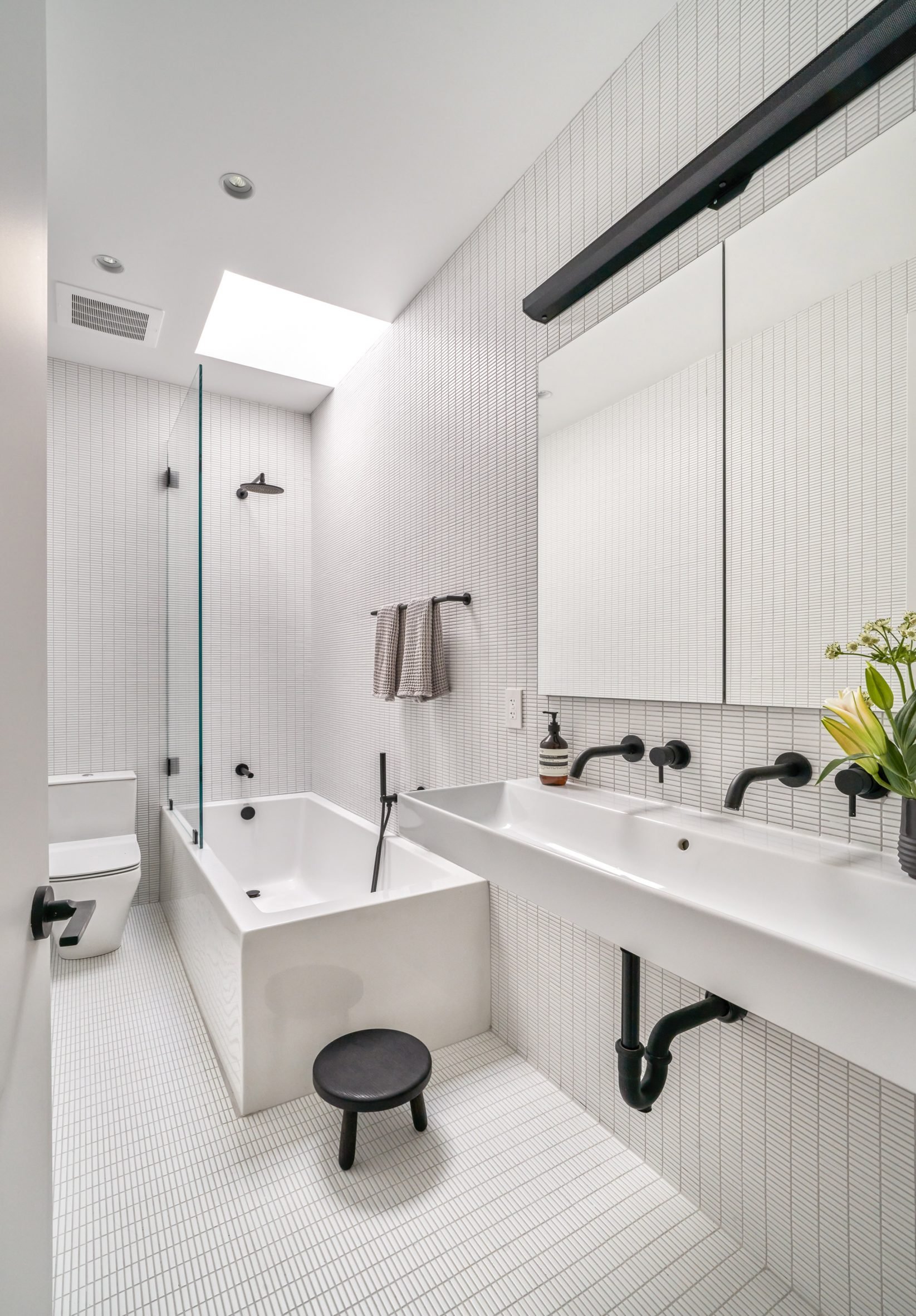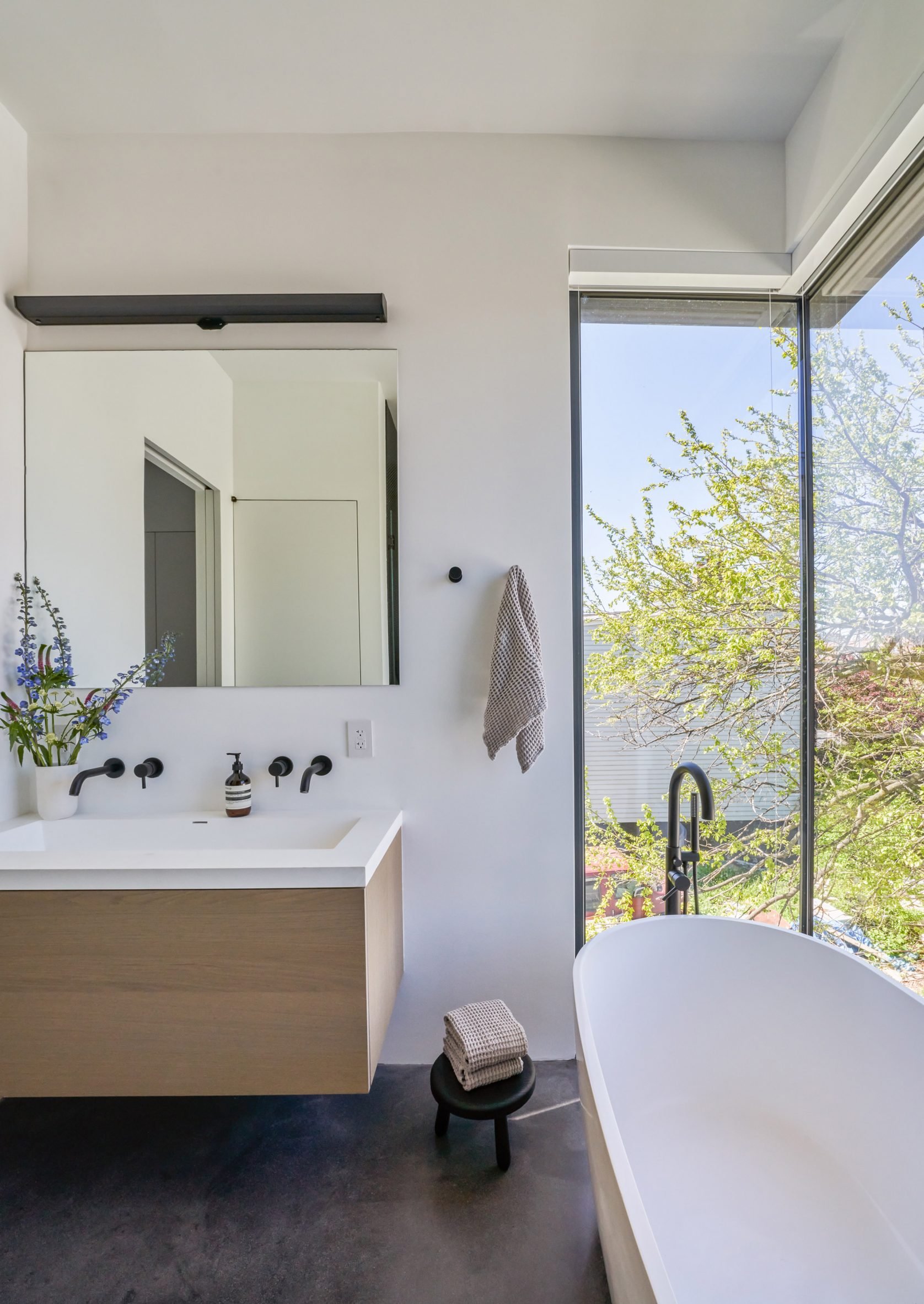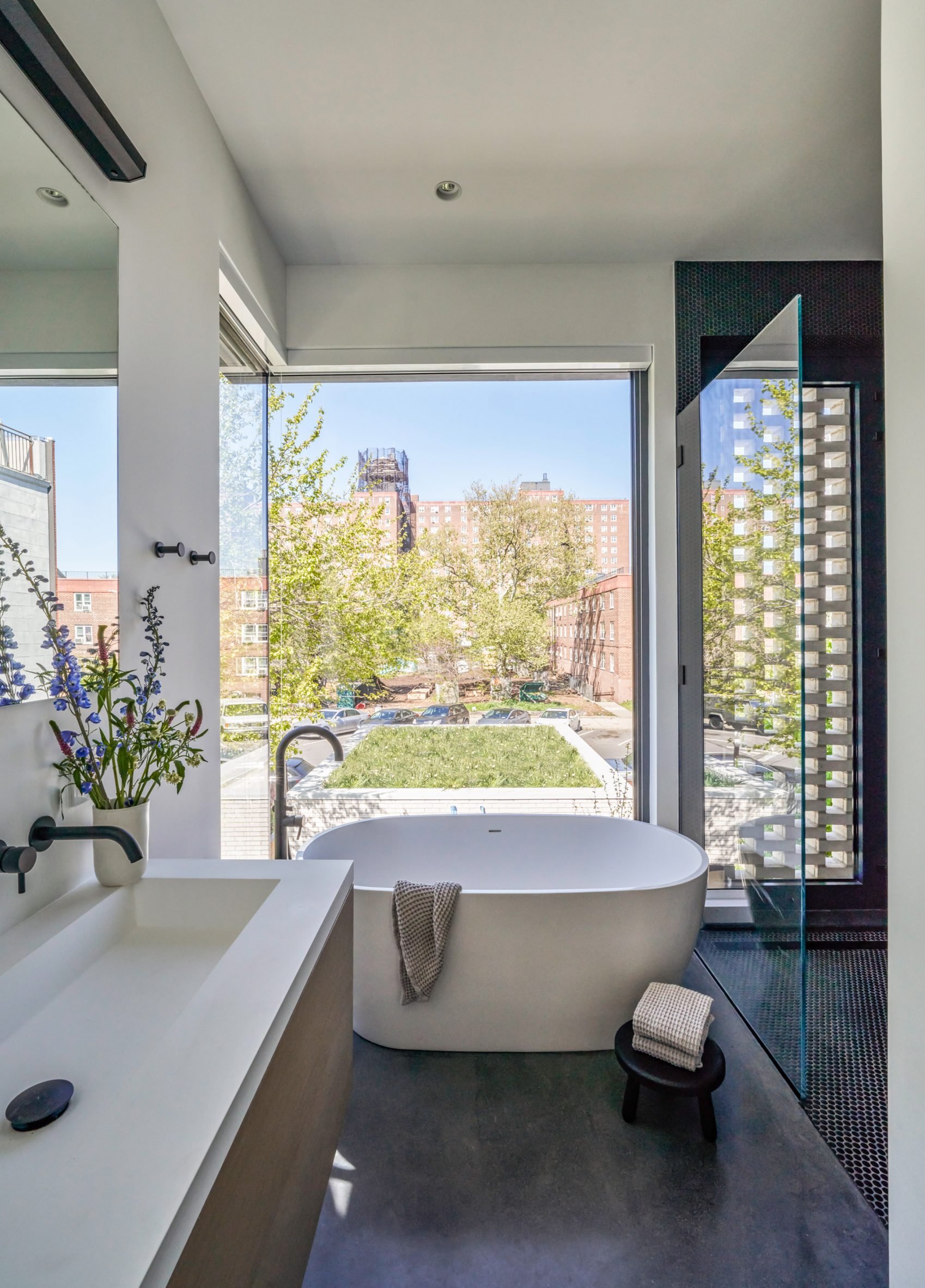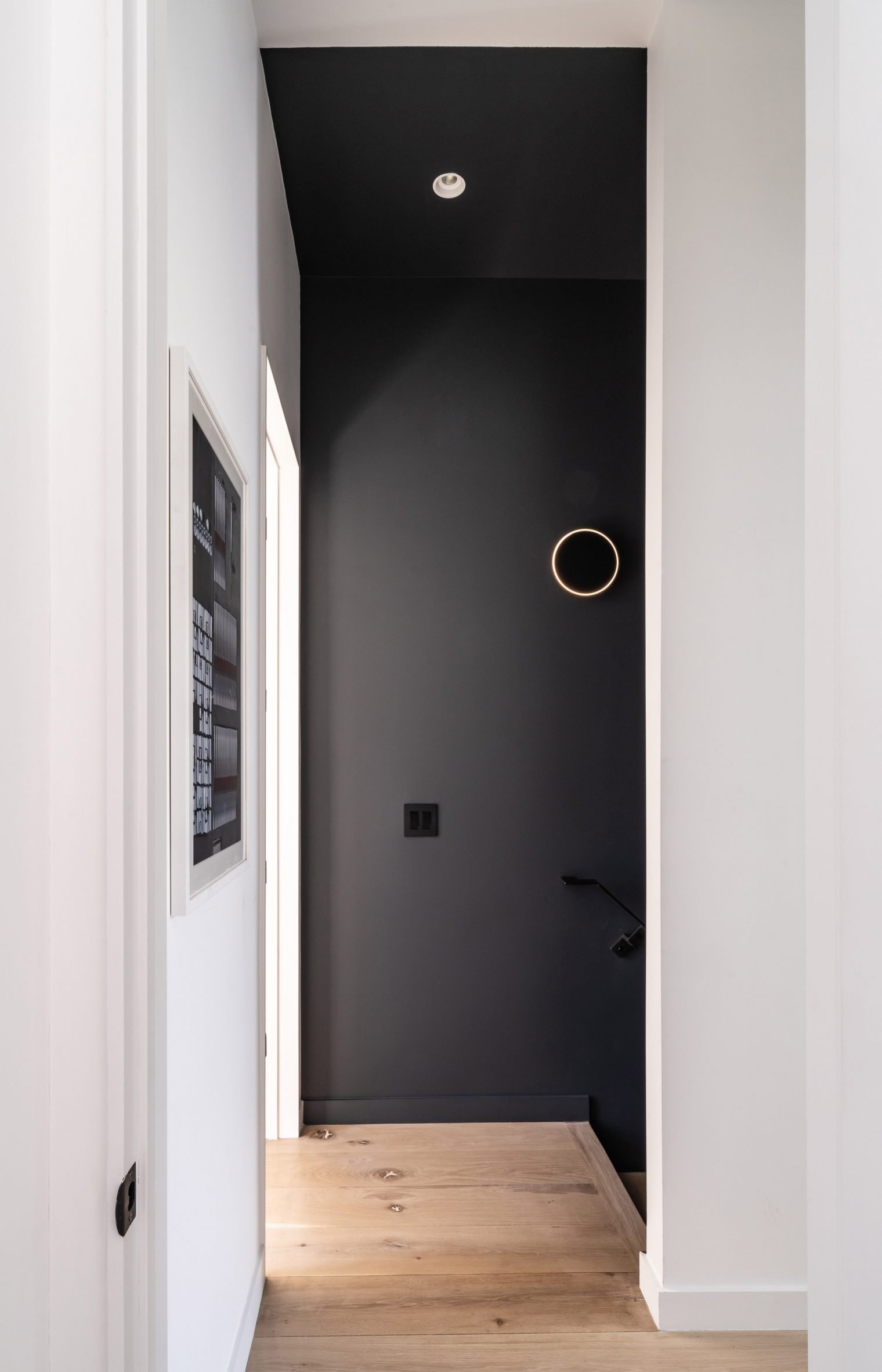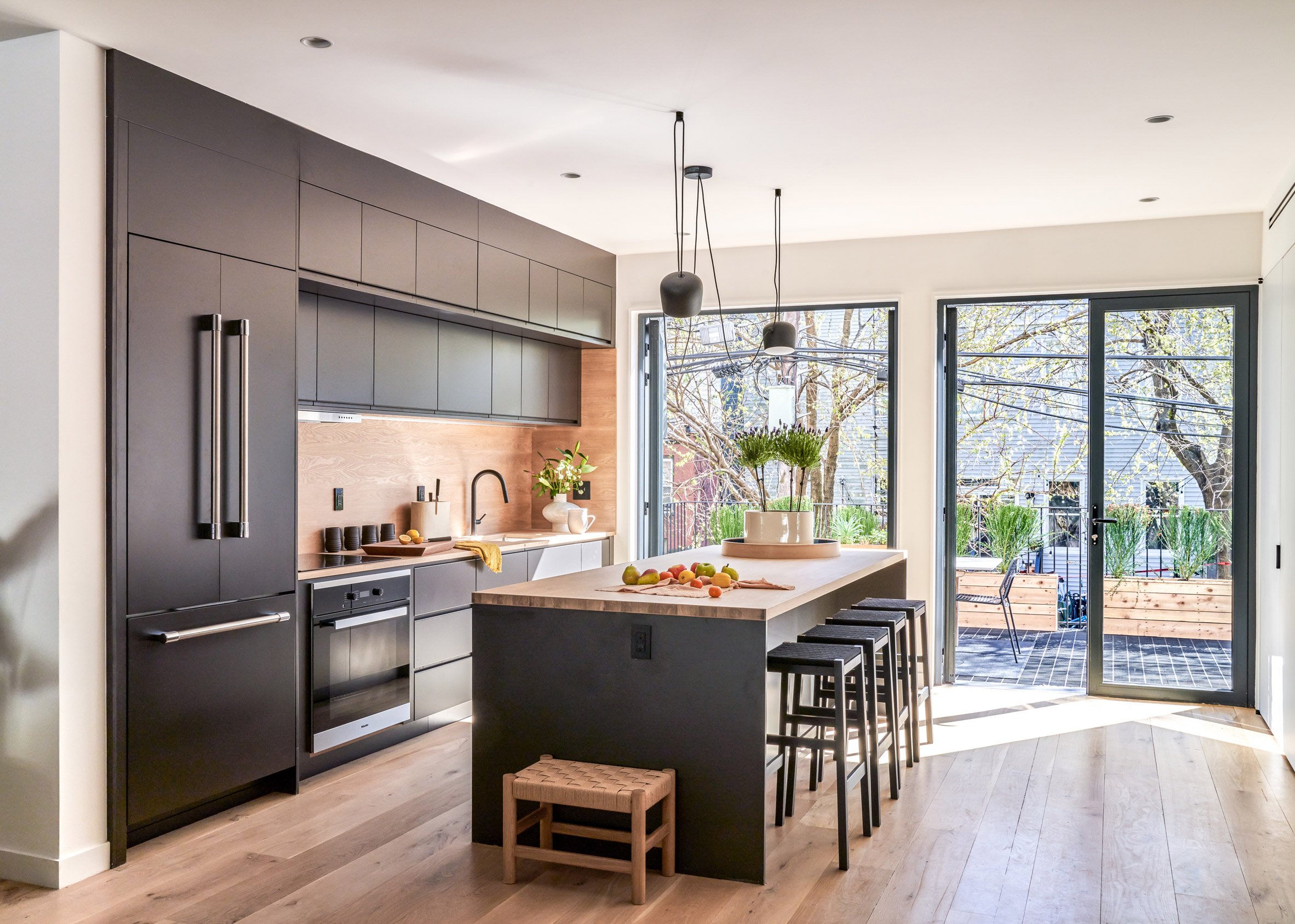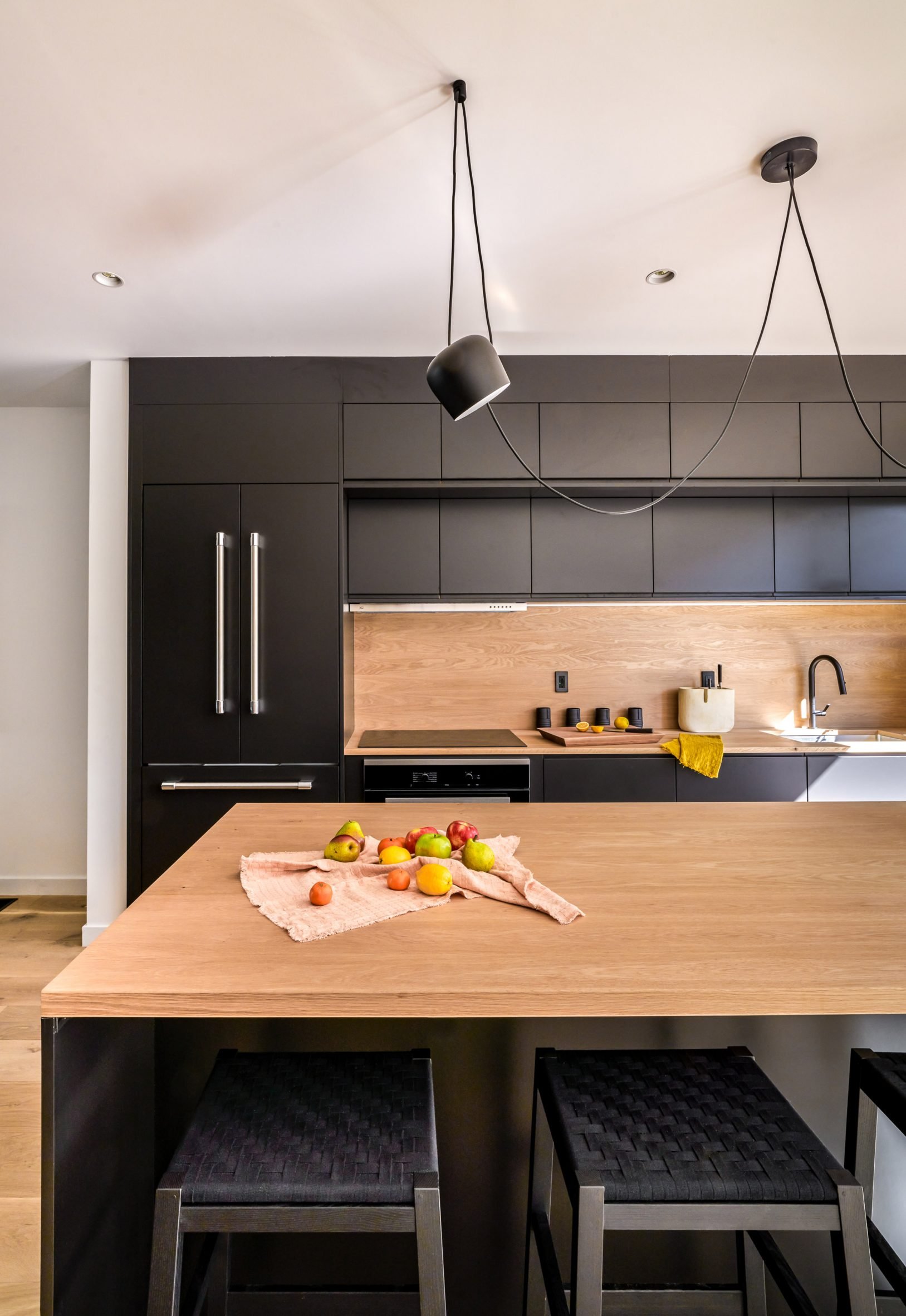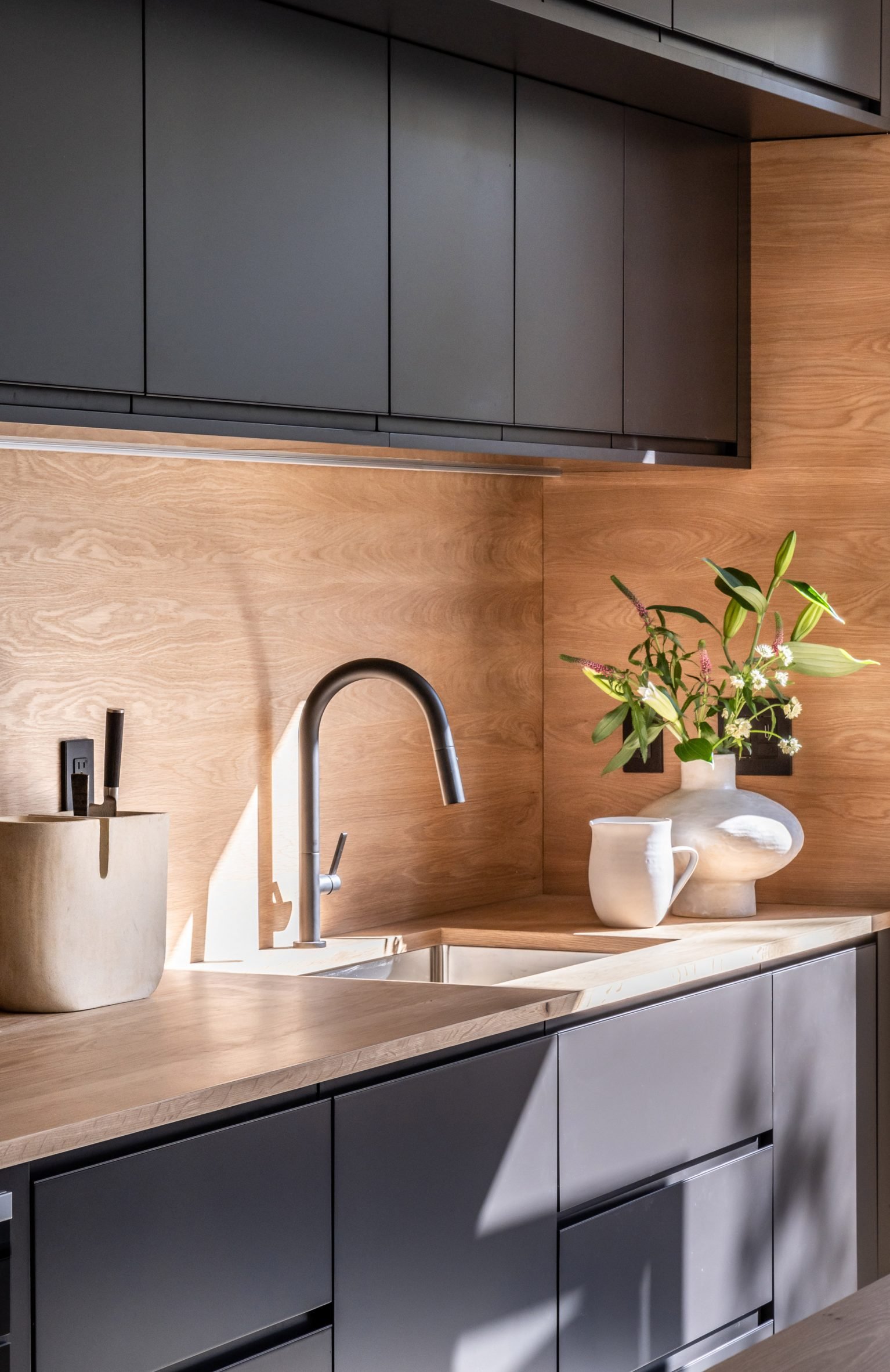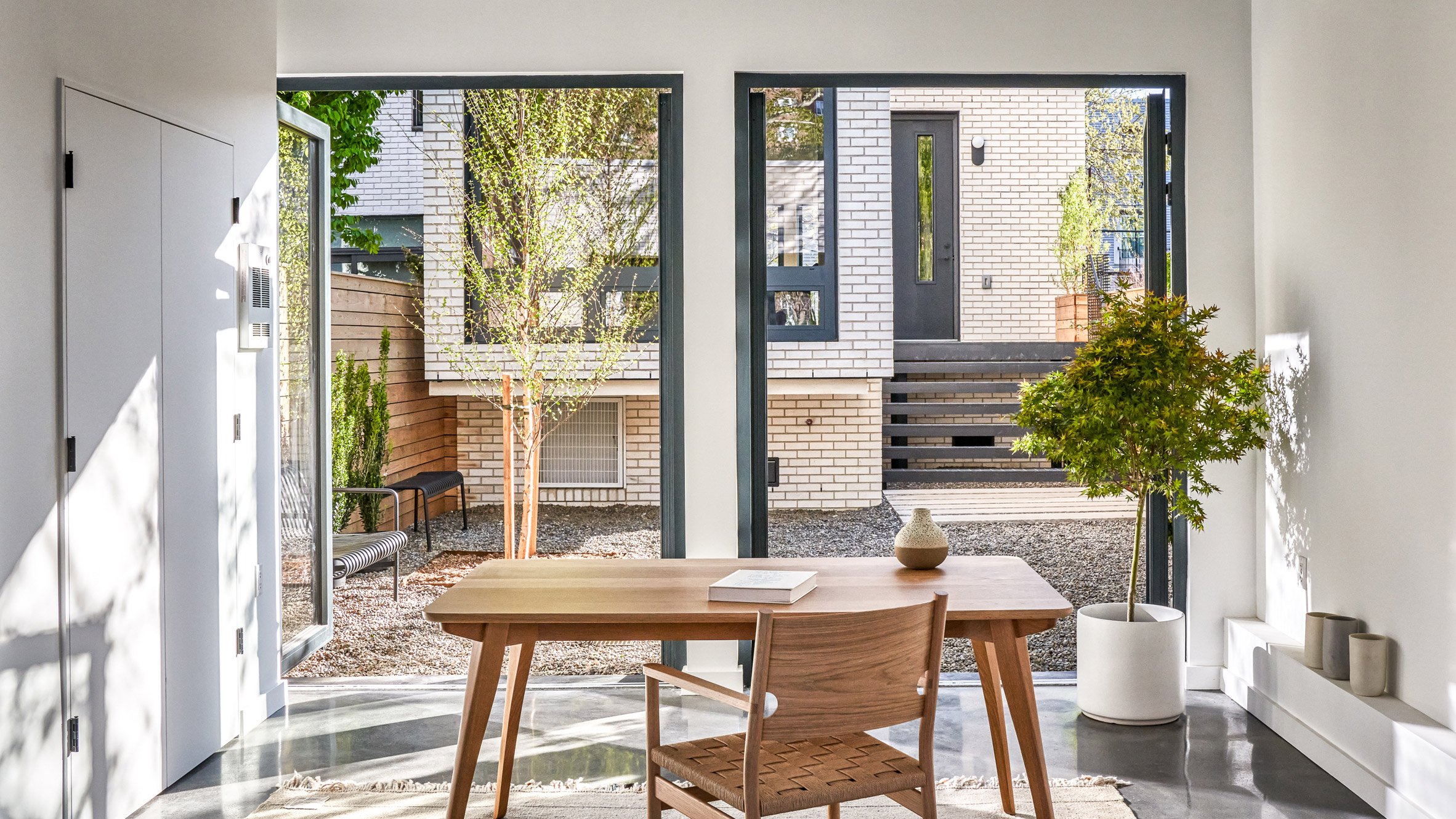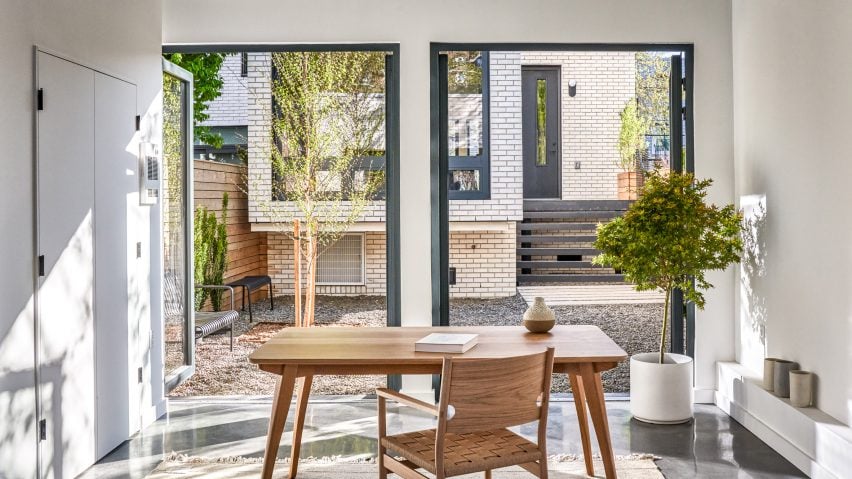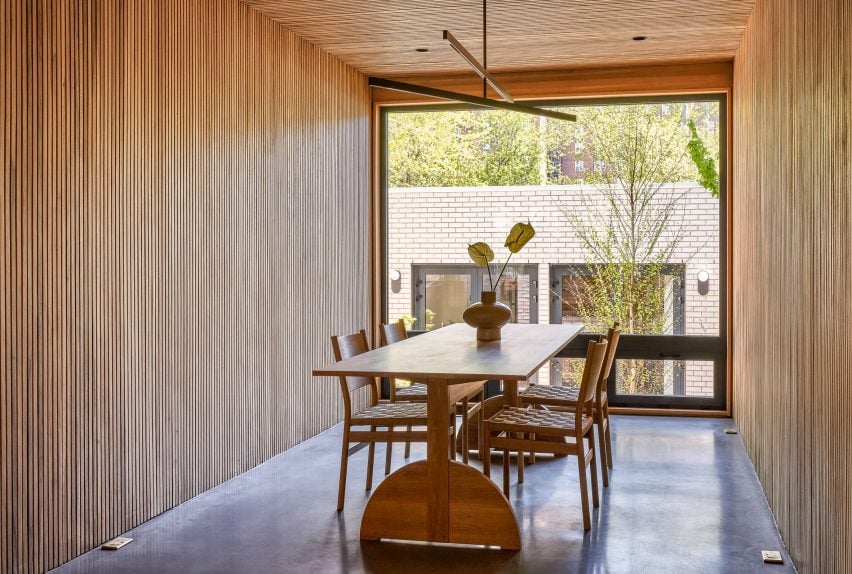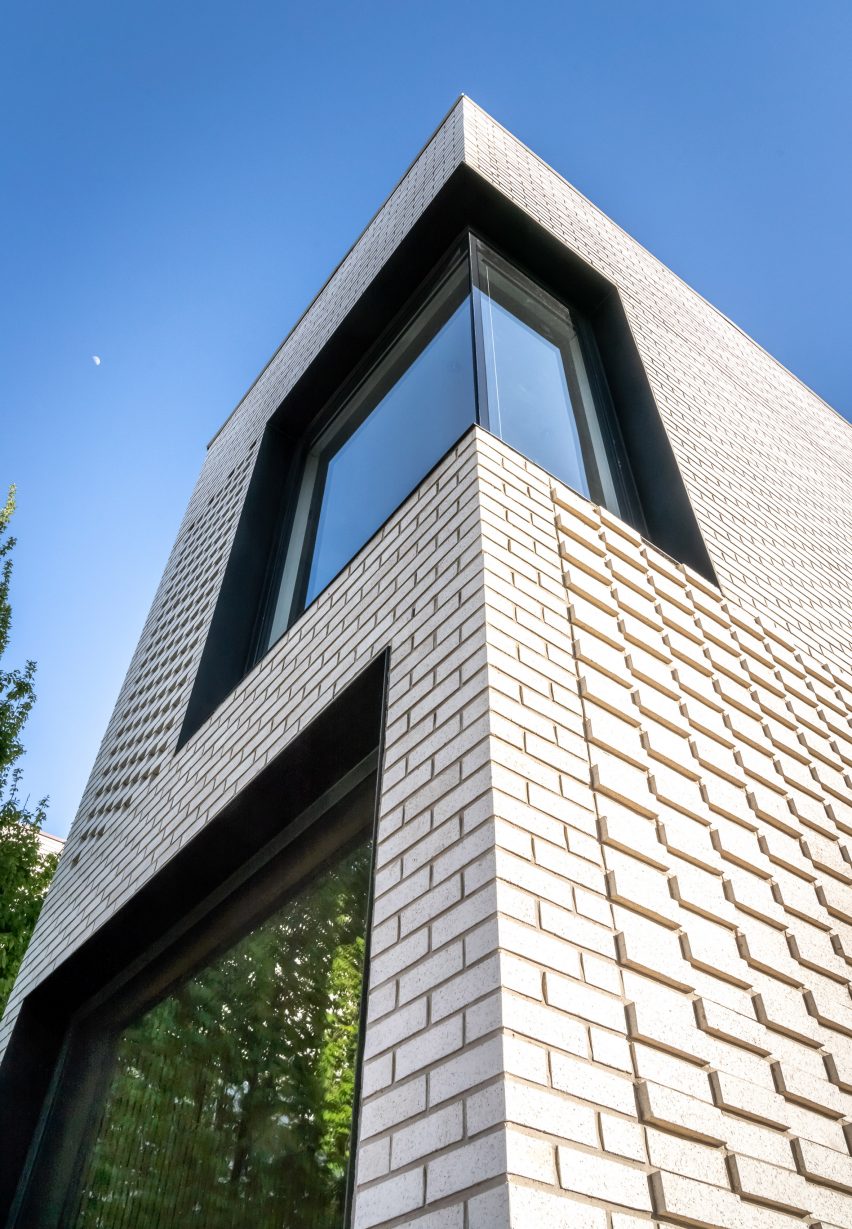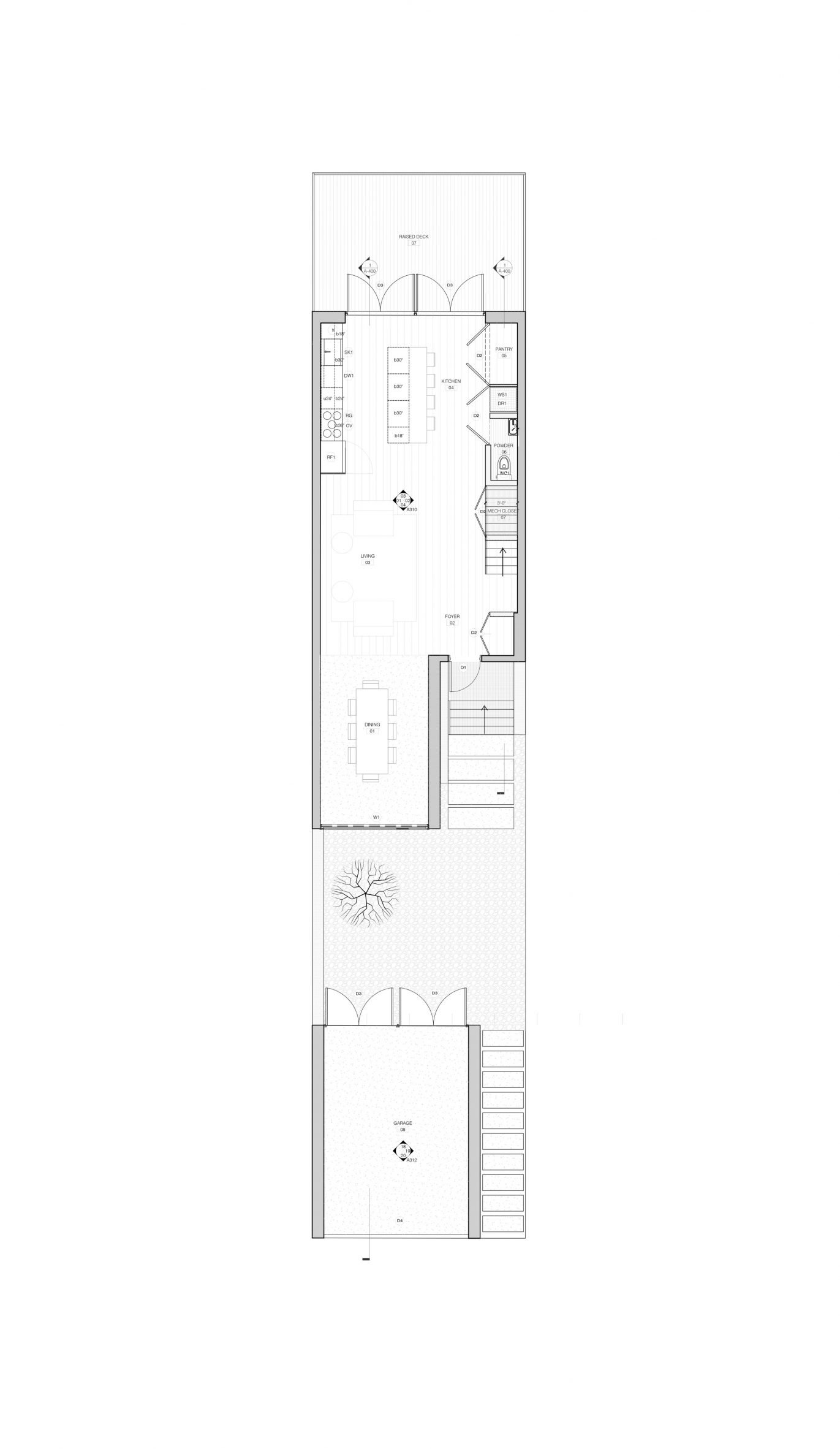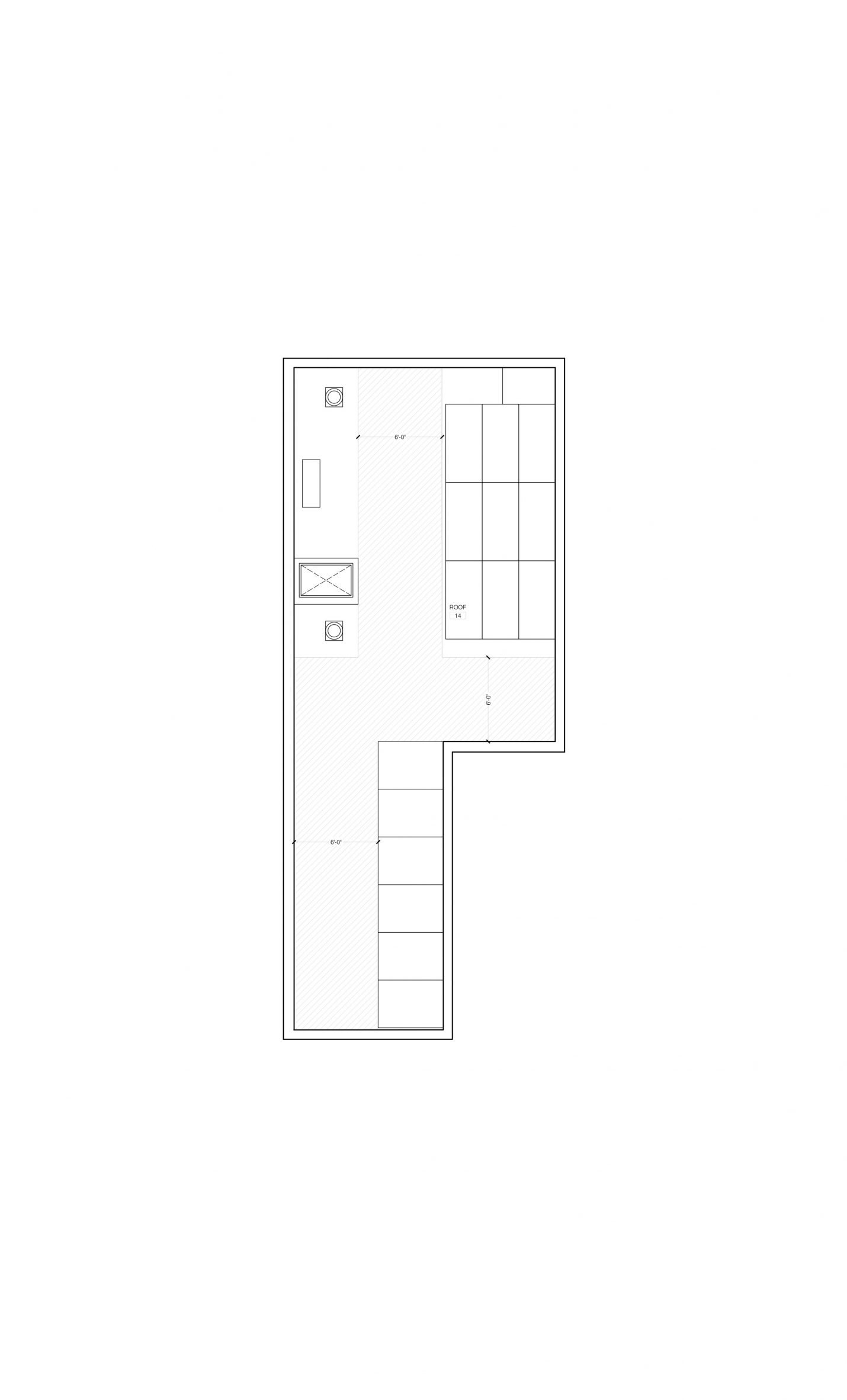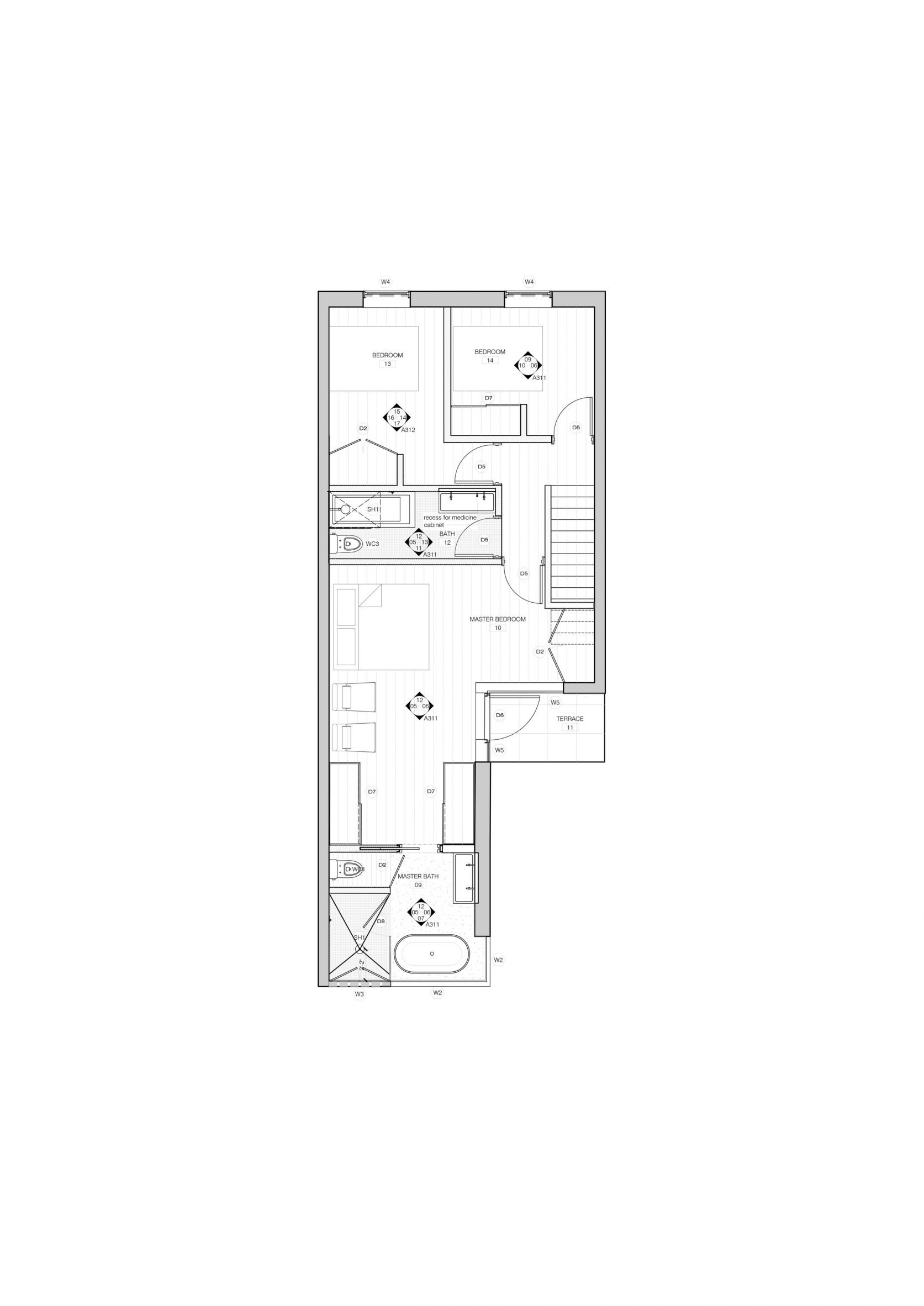 Gradient Architecture has used a planning rule from the aftermath of Hurricane Sandy to help revitalise an unused lot in New York City's Red Hook neighbourhood, which was severely affected by the 2012 storm.

This white brick house in Red Hook in Brooklyn is located on a compact lot that could not accommodate a single-family home according to the standard zoning rules applicable in the area.

radient Architecture PLLC, a local studio, was approached by the property's owner, developer Phillip Sulke, to evaluate whether a single-family residence could be built on the vacant lot.

"After mulling it over for a few days I recalled reading in the post hurricane Sandy building guidelines for substantially flood damaged areas that there were some provisions for 'redeveloping' homes that were 'substantially damaged'," Krone told Dezeen.

Upon further research, Krone discovered that there had previously been a building on the vacant lot, which the city had demolished in the aftermath of the Hurricane. This information meant that they could develop a property to match the previous building's footprint, in addition to an extension to meet current planning guidelines.

"The design process from this point was about how to work around the home's existing footprint but to expand it with added 10-foot-wide sections that zoning would allow," Krone explained.

he new residence is comprised of a single-storey garage at the front of the lot, near the street, and a two-storey townhouse beyond. A small courtyard separates the two structures.

The garage is furnished as an elegant study, with a thick carpet, a desk and a comfortable armchair that open out onto the central courtyard via two sets of doors.

A few steps lead up to the main residence, which occupies almost the full width of the lot. The 10-foot (3-metre) extension that was added to the home contains the resident's dining room on the main level and the primary suite's bathroom upstairs.

"There are a few residential programs that would fit in a 10-foot-wide space," said Krone. "All of the material choices and architectural expression are about highlighting this unique townhouse condition," he added.
from dezeen