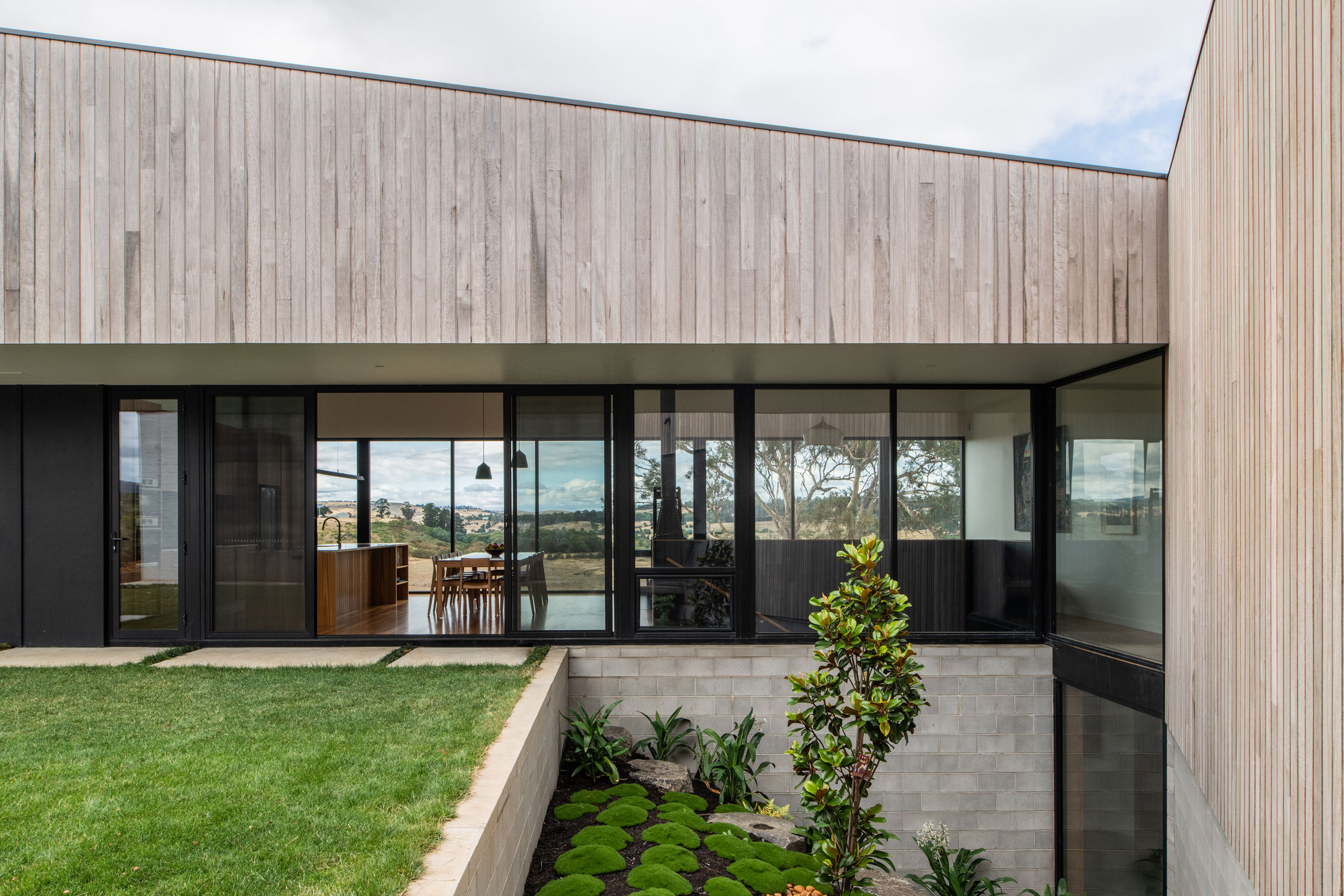 Cumulus Studio-Riverstone Residence_A Considered Addition
론세스톤에 위치한 리버스톤 레지던스는 탁 트인 전망을 자랑합니다. 언덕 위에 자리 잡은 건축물은 멀리 보이는 에스크 강의 조망을 확보합니다. 내외부 열린 건축환경은 로컬재료를 적용한 공간에서 강화되고, 자연스러운 거주환경을 구현합니다.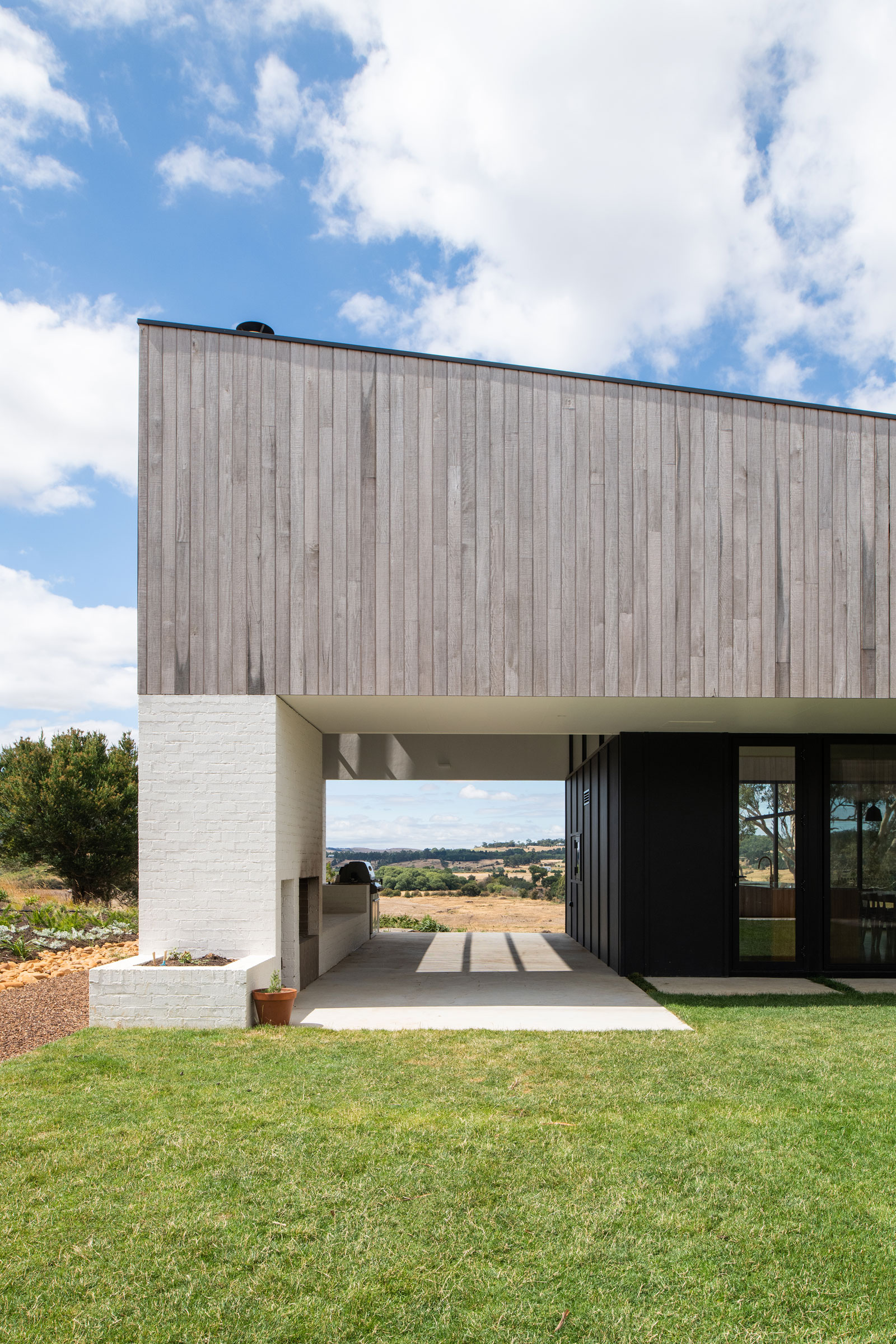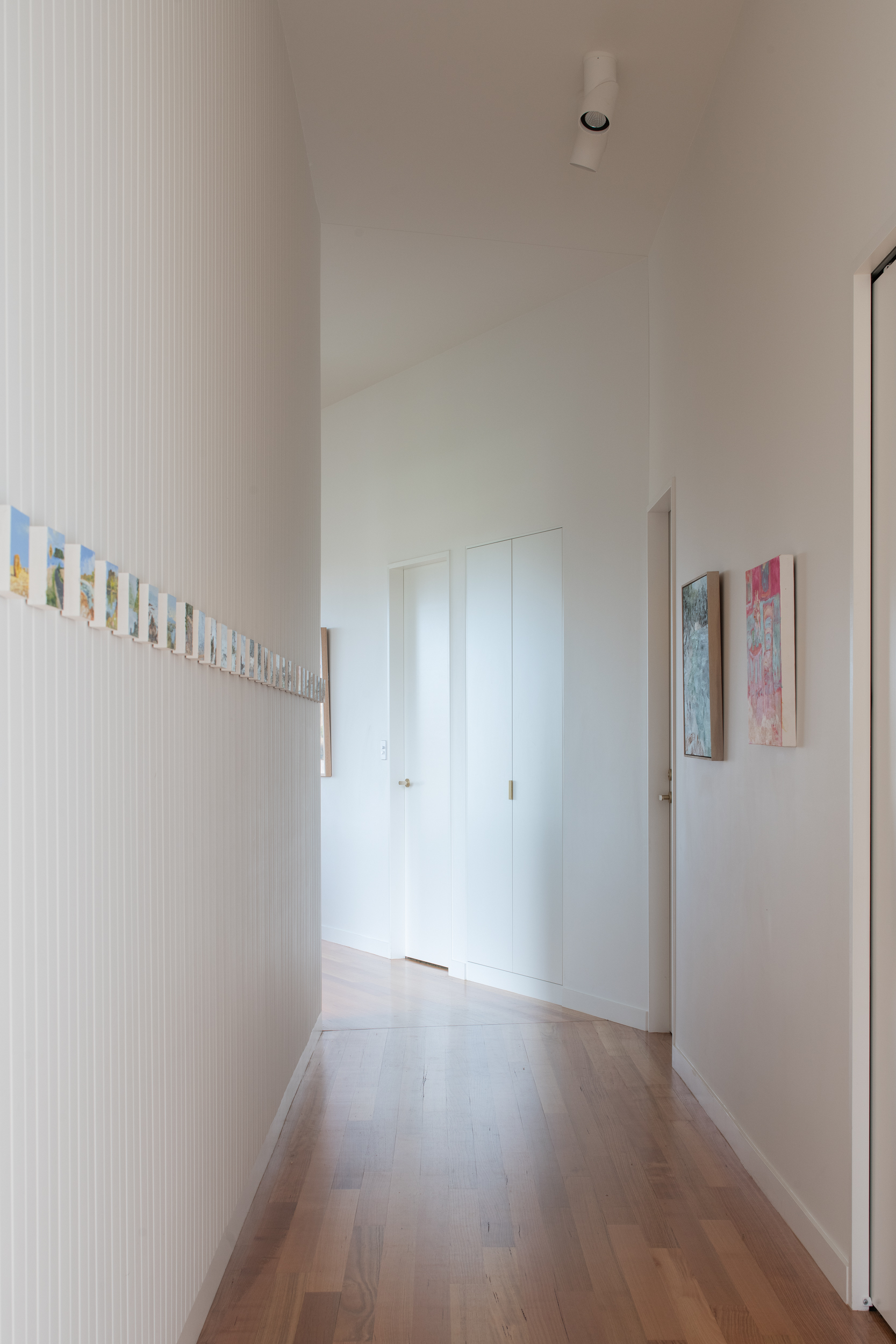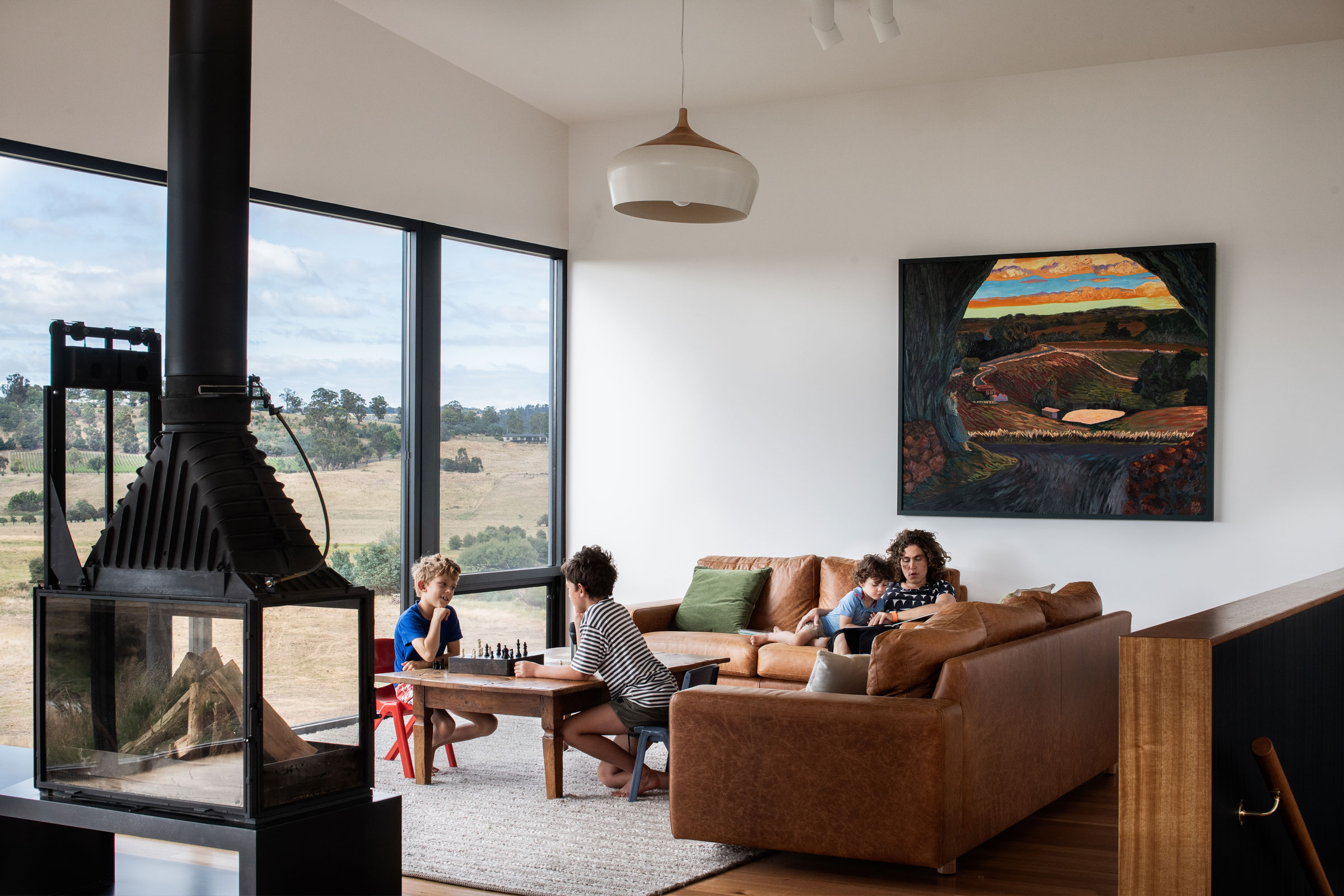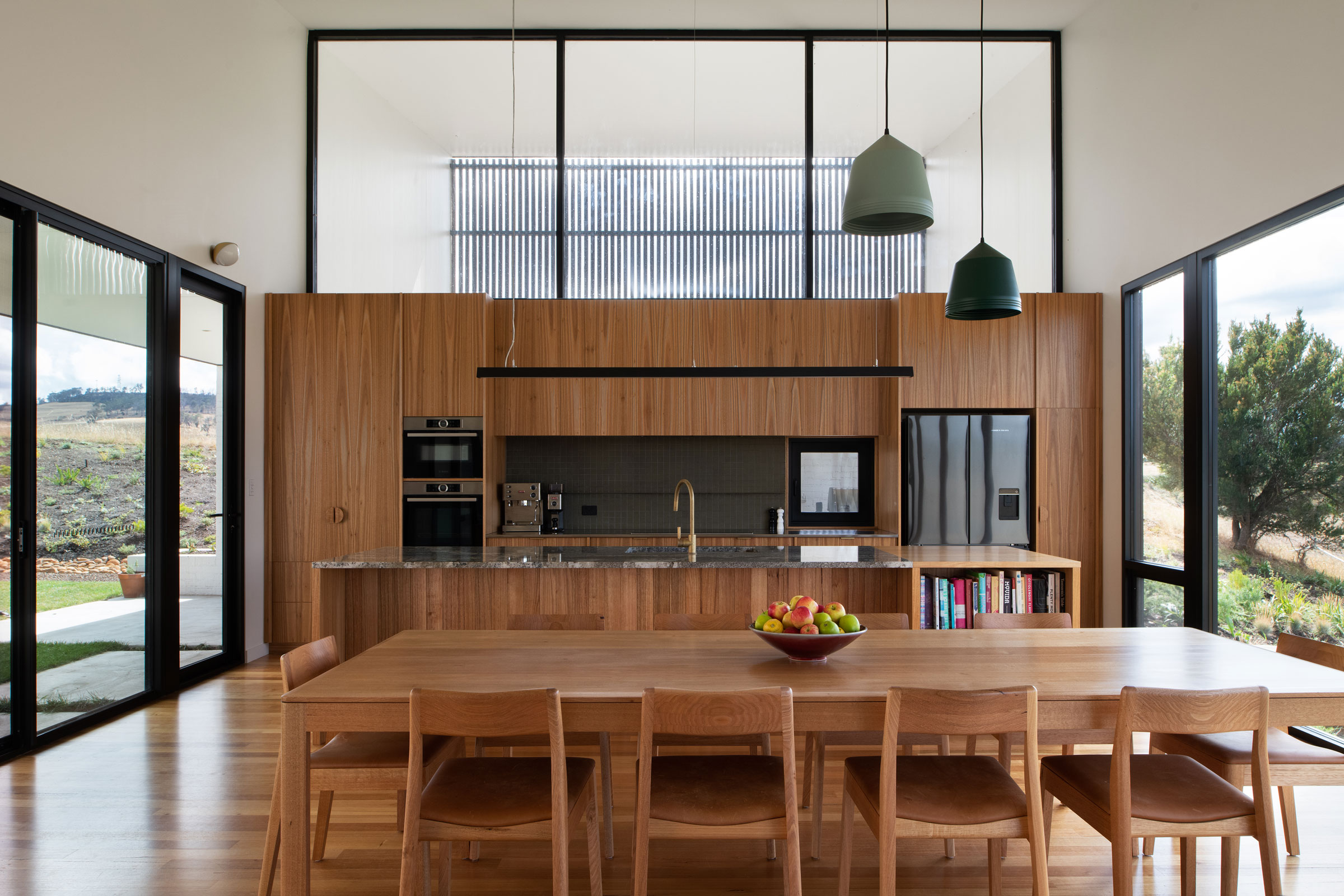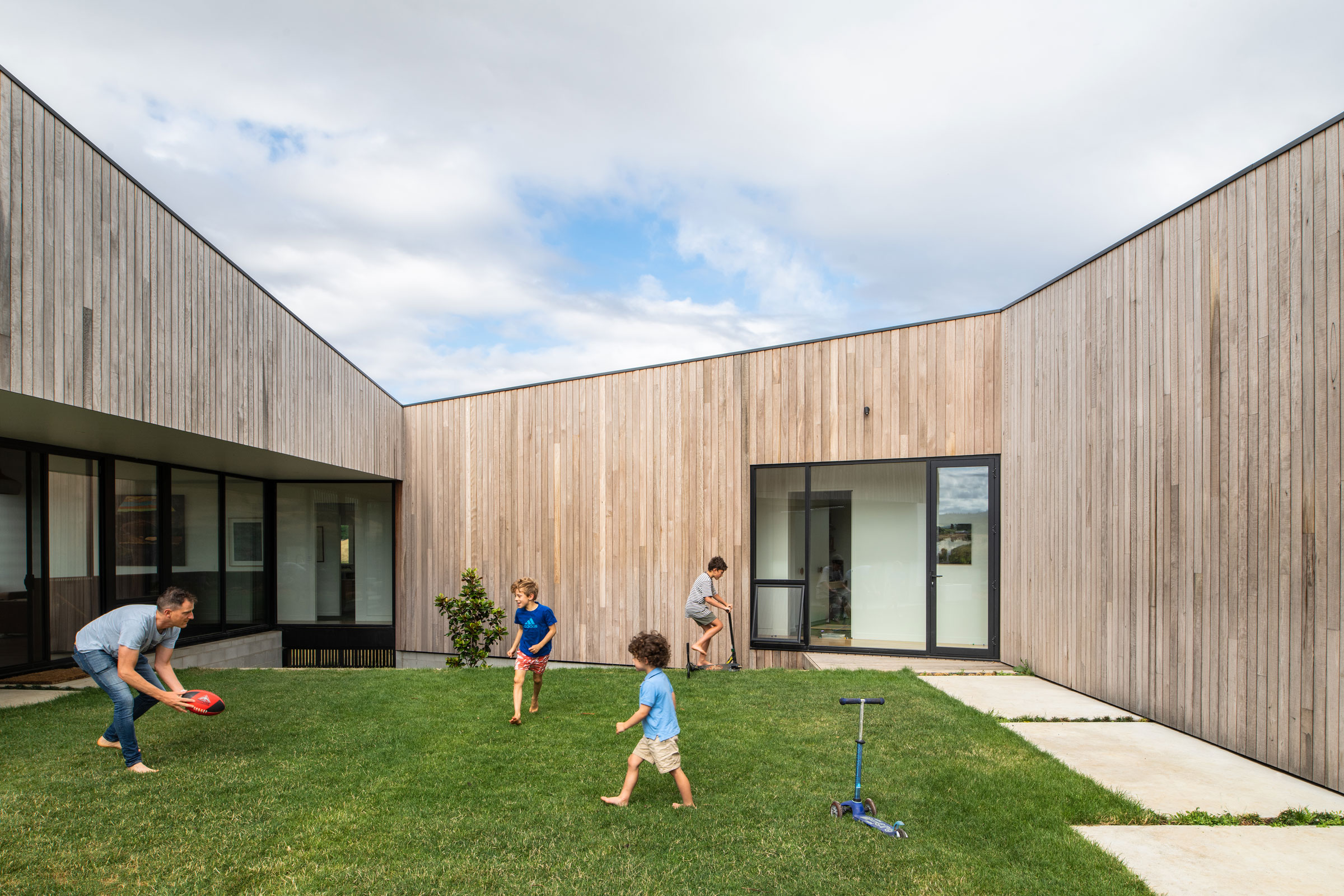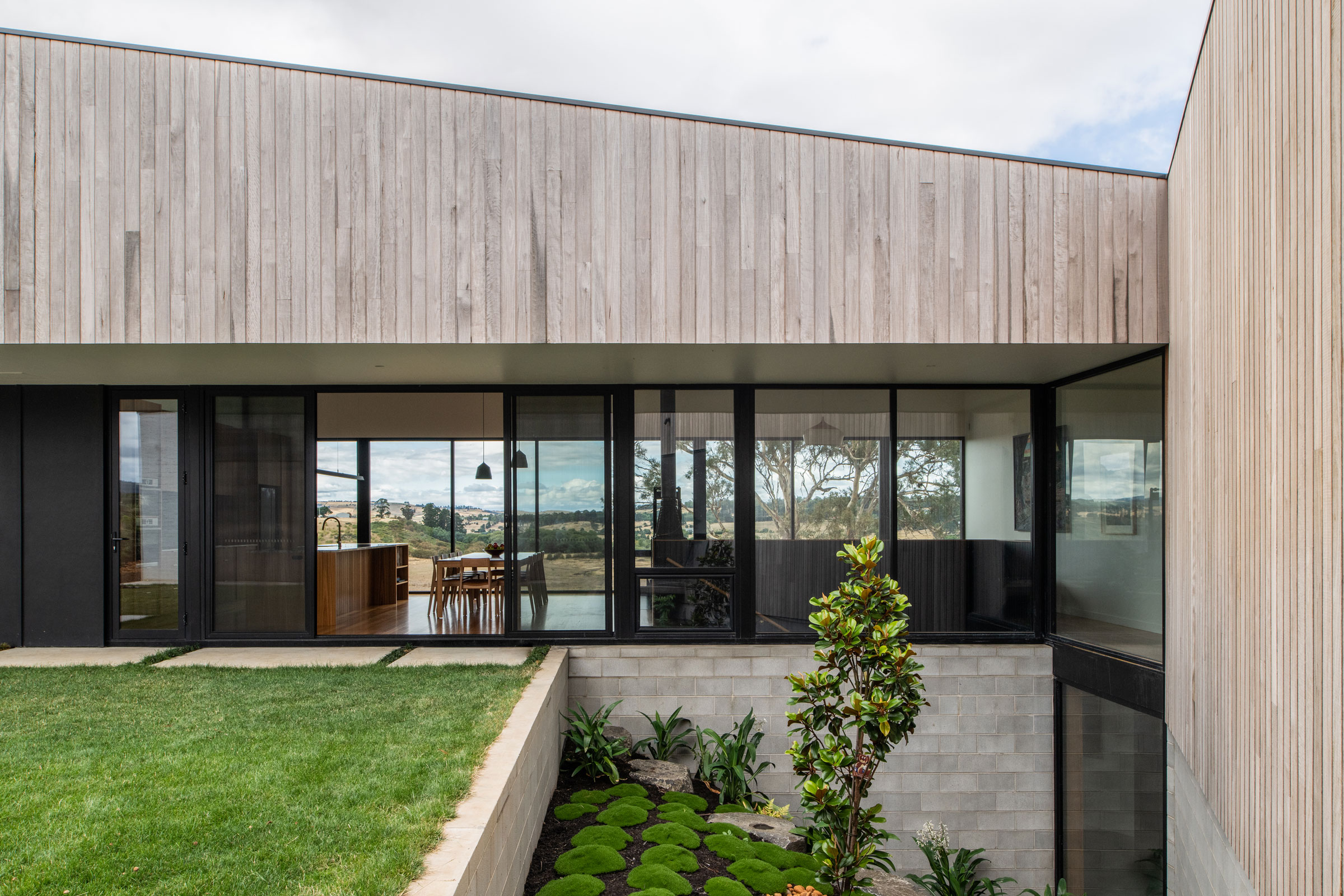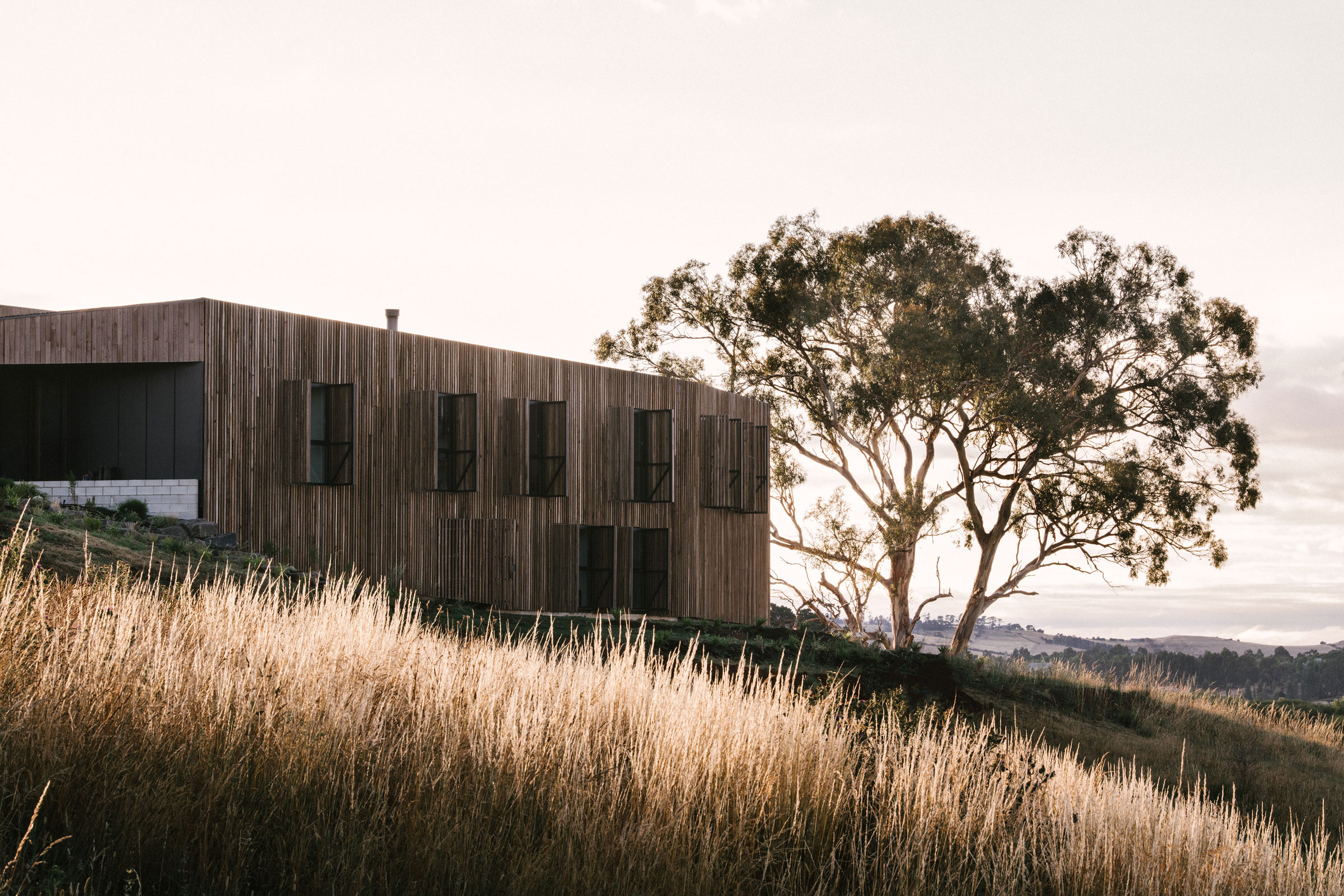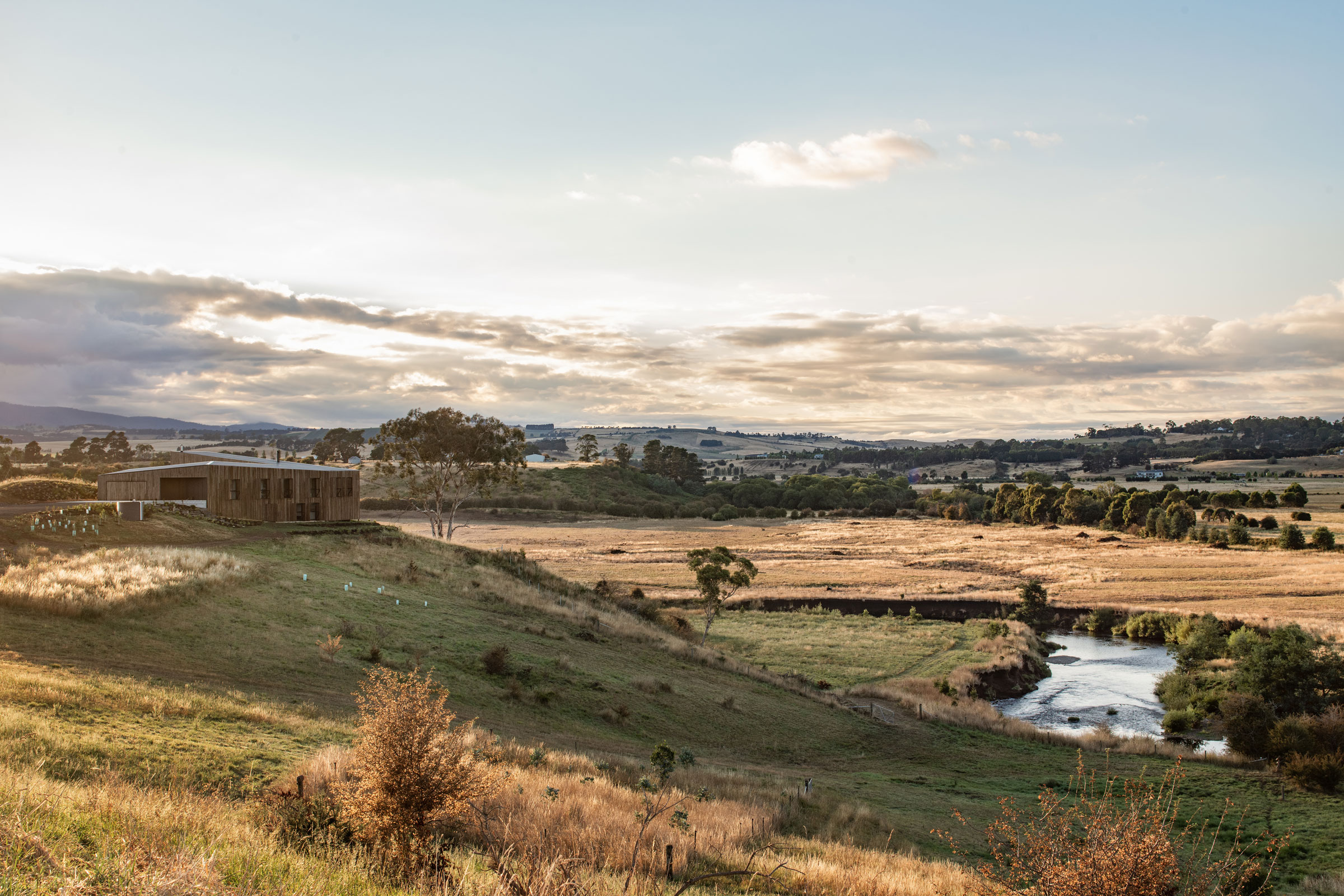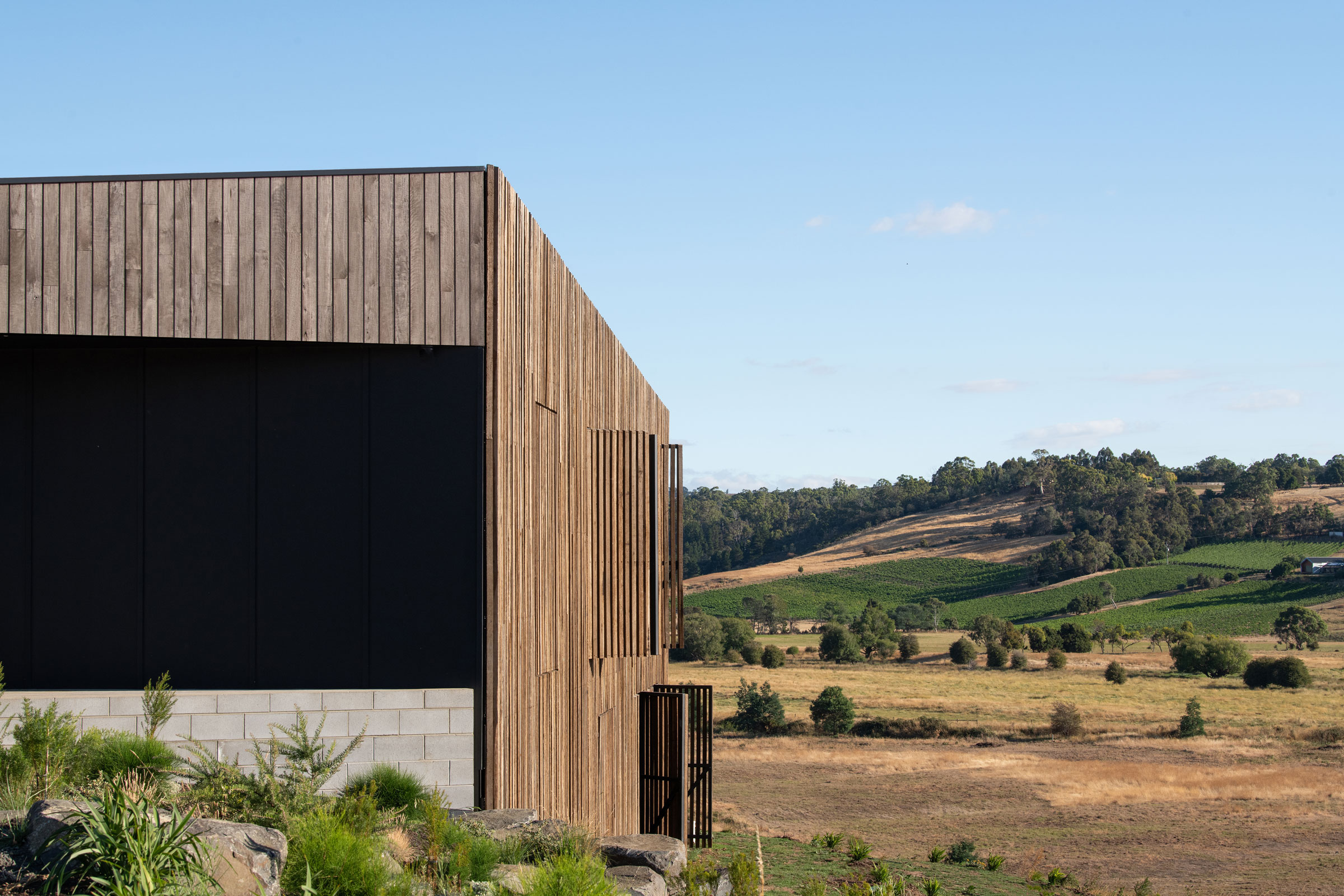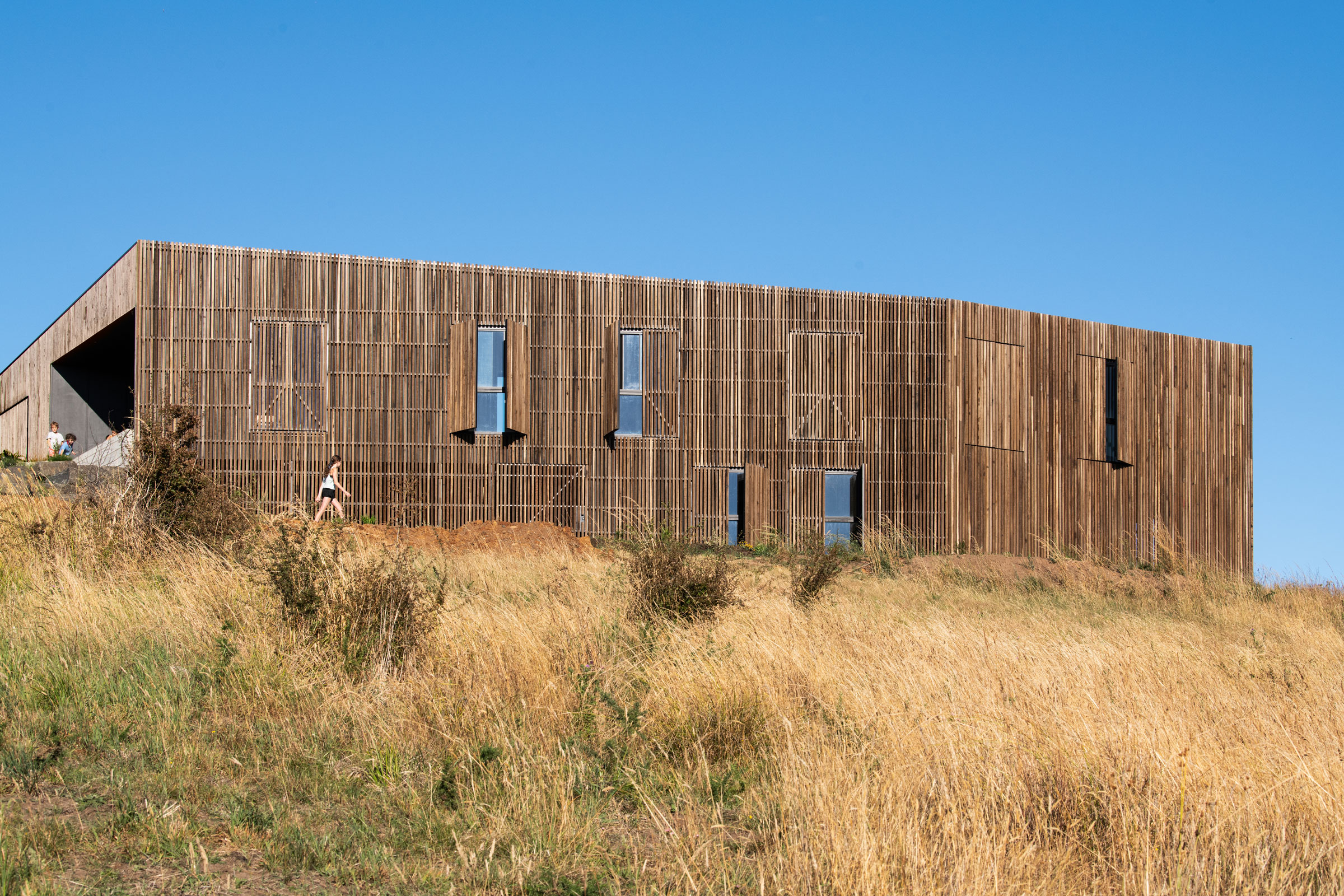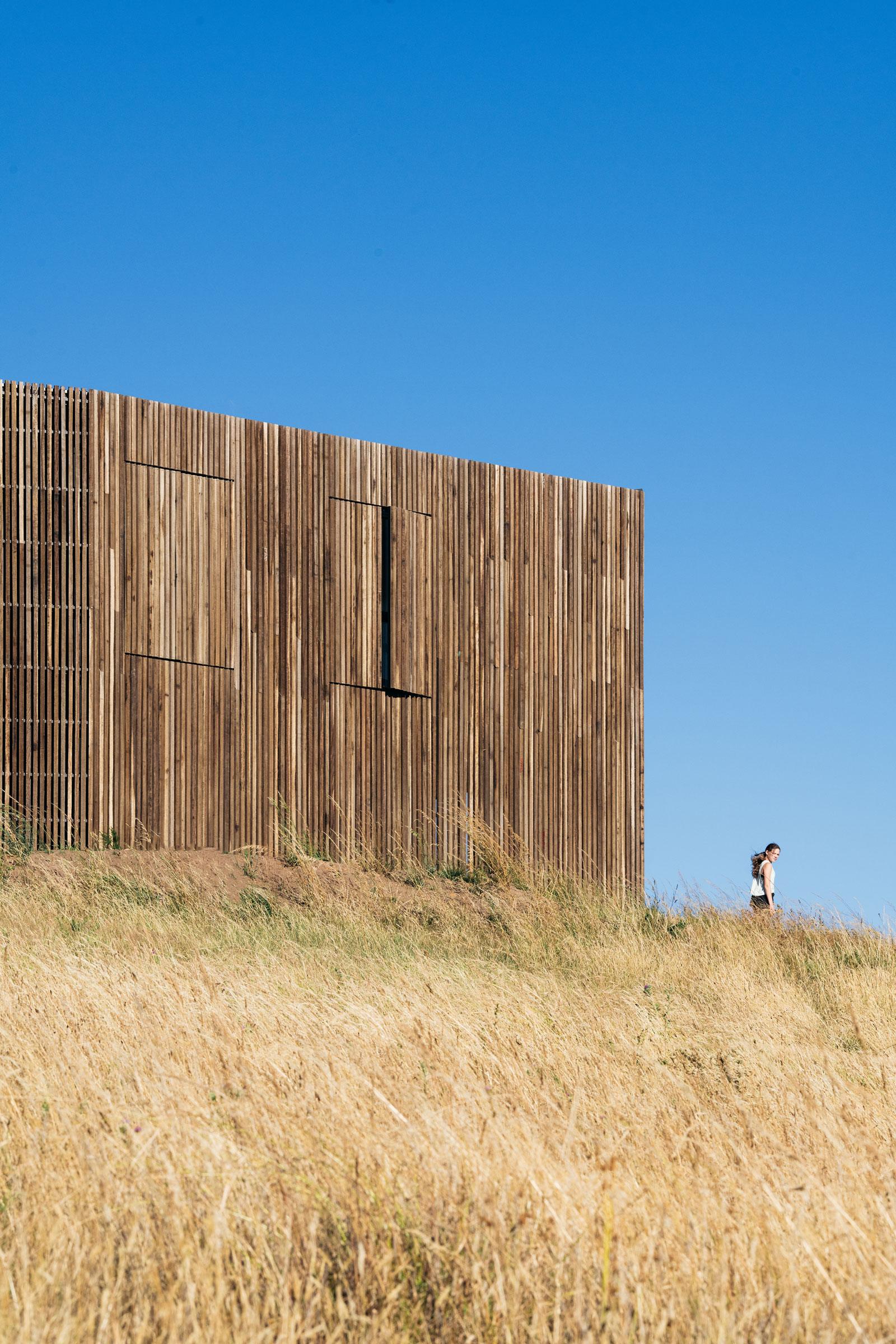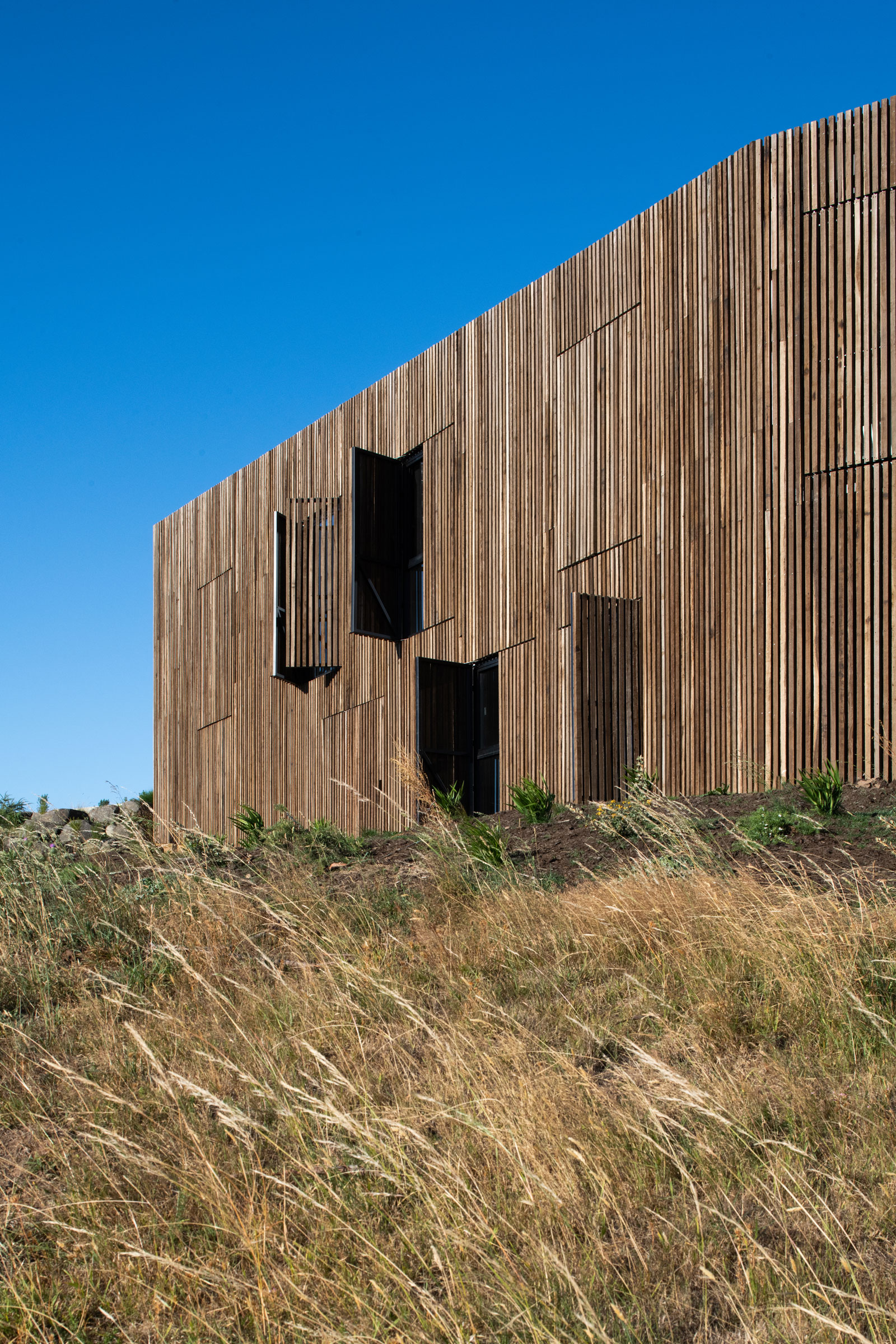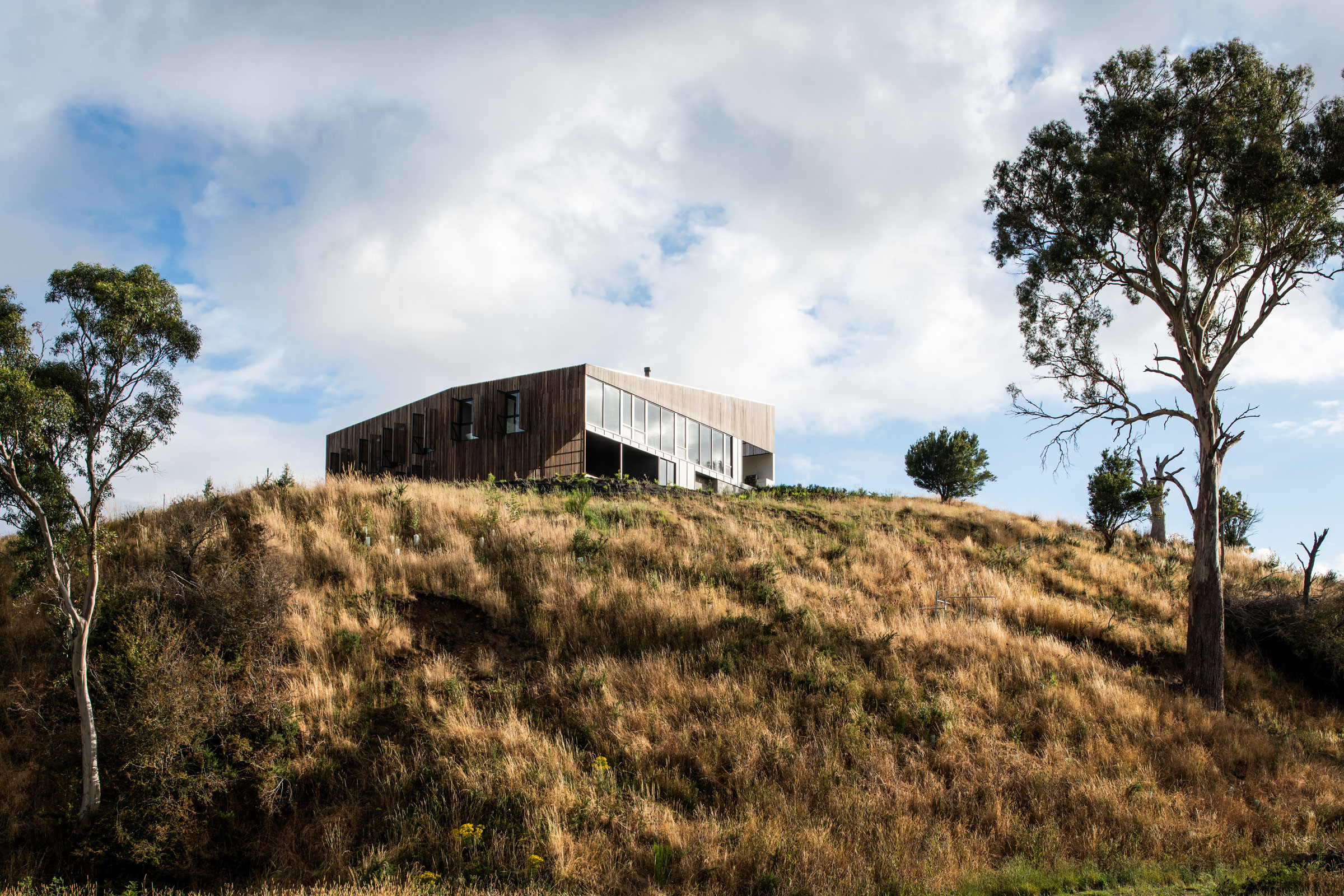 With views out over the landscape, Riverstone Residence optimises its unique siting taking occupation as a considered yet appropriate addition to the native surrounds. Cumulus Studio draws inspiration from the surrounding natural context in the conception of the form, using natural materials and emphasising an indoor-outdoor connection.

Located in Launceston, Riverstone Residence takes advantage of its expansive views. Aligned on one side to the steep hill below, select openings orient and frame views out to ensure a connection to the North Esk River in the distance. With no surrounding or nearby buildings to protect the home from the elements, the residence becomes a self protecting structure with its angled roof form and enclosed central courtyard. Cumulus Studio carefully positions the private rooms of the home within the more robust areas, whilst the living spaces open to the north to embrace the surrounds.

As the form sits elevated and vulnerable to impact from the natural elements, a considered approach sees the home wrap around a protected central courtyard. Ensuring a connection to place was key, Riverstone Residence balances a connection the surrounds with the need for protected living areas. Through the use of natural materiality – such as timber-lined boards with the intention to deliberately grey and showcase their ageing over time a visual reminder is experienced, anchoring the home to place whilst being a protective form.

Like any family home, the way in which a house functions and adapts to changing lifestyles is important. This quality is seen in Riverstone Residence through the connecting of the garage to both the main living area and courtyard and the integrated ease of indoor outdoor living to maximise play and living throughout the year. A mostly natural palette and a muted foundation of finishes ensures the home is the perfect base, allowing for the personalisation of the interior and for the landscape to remain the focus.
from thelocalproject