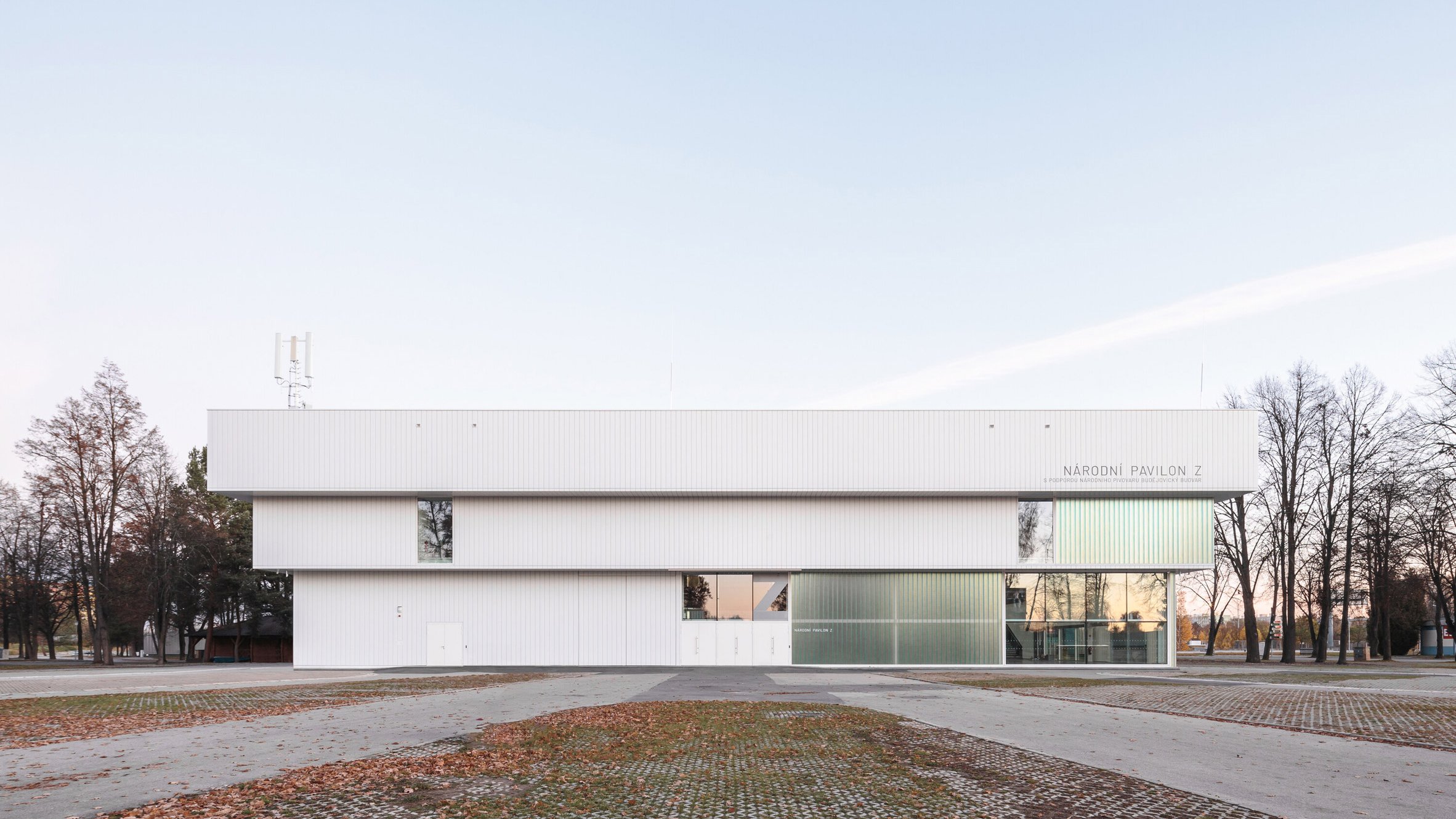 A8000 wraps stepped Czech pavilion in translucent skin
České Budějovice에 위치한 파빌리온은 농업관련 집회에서 오케스트라 공연에 이르는 다양한 지역 행사를 위해 사용된다. 기존 계단식 파빌리온을 반투명 스킨이 감싸는 형태로 리노베이션 한다.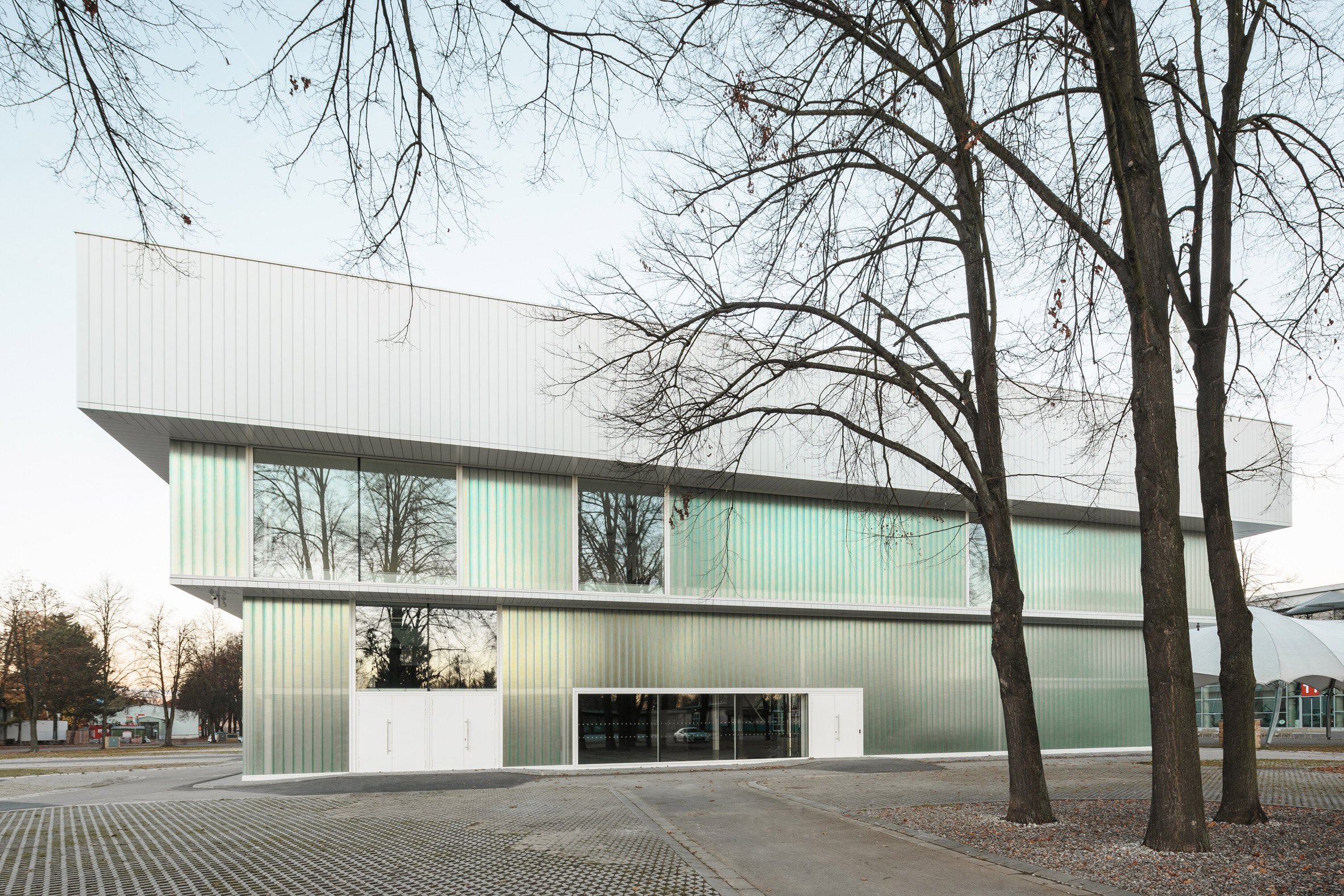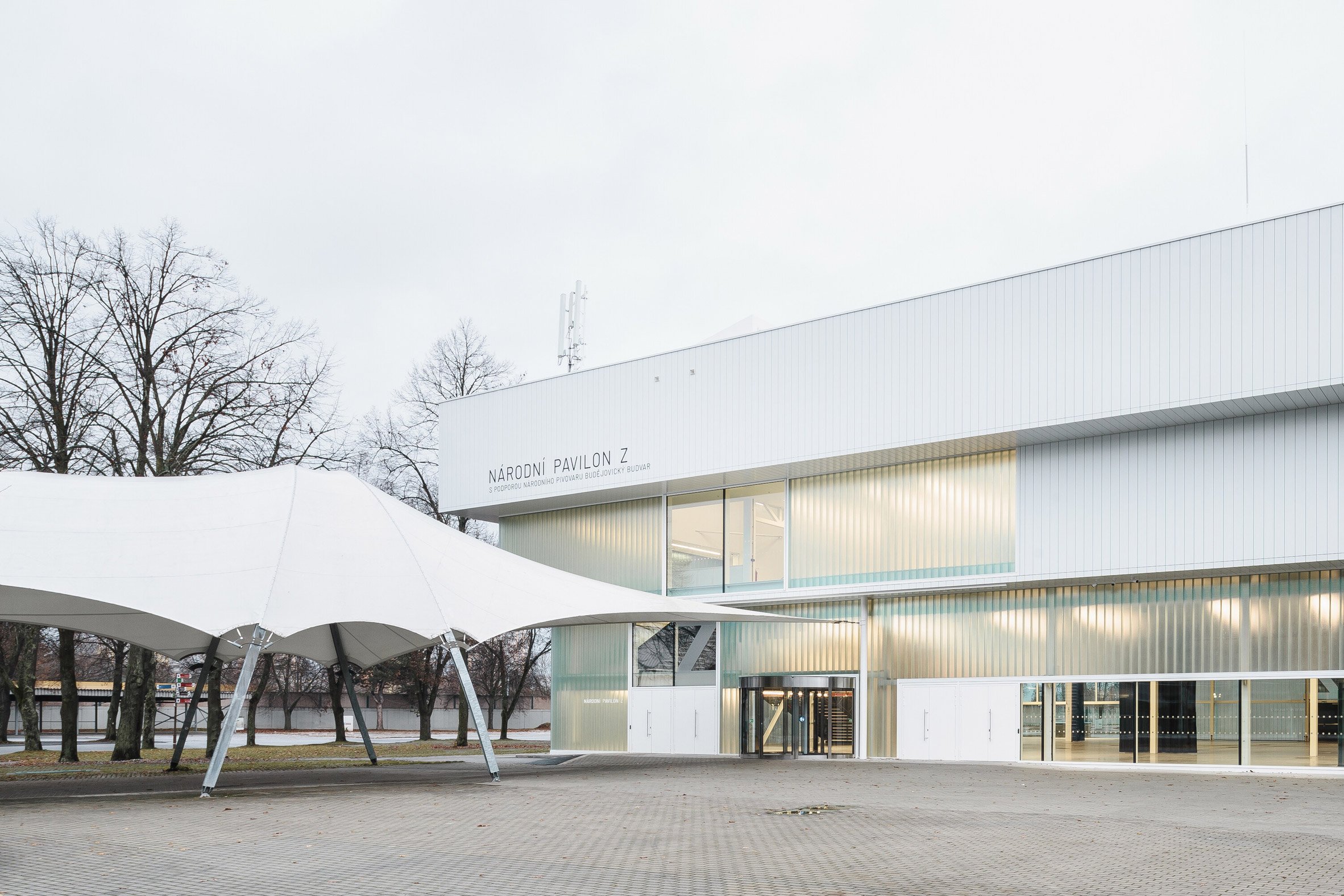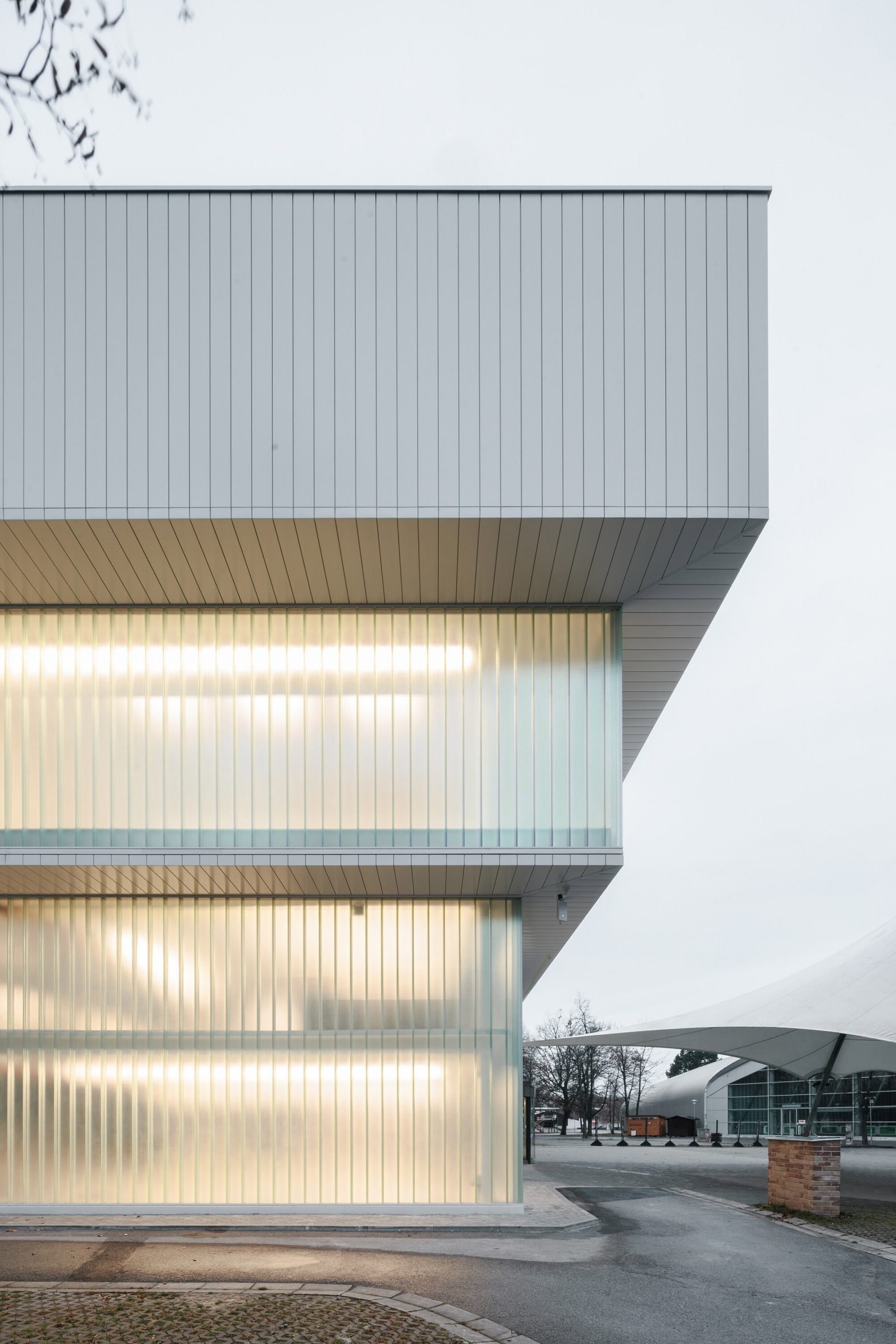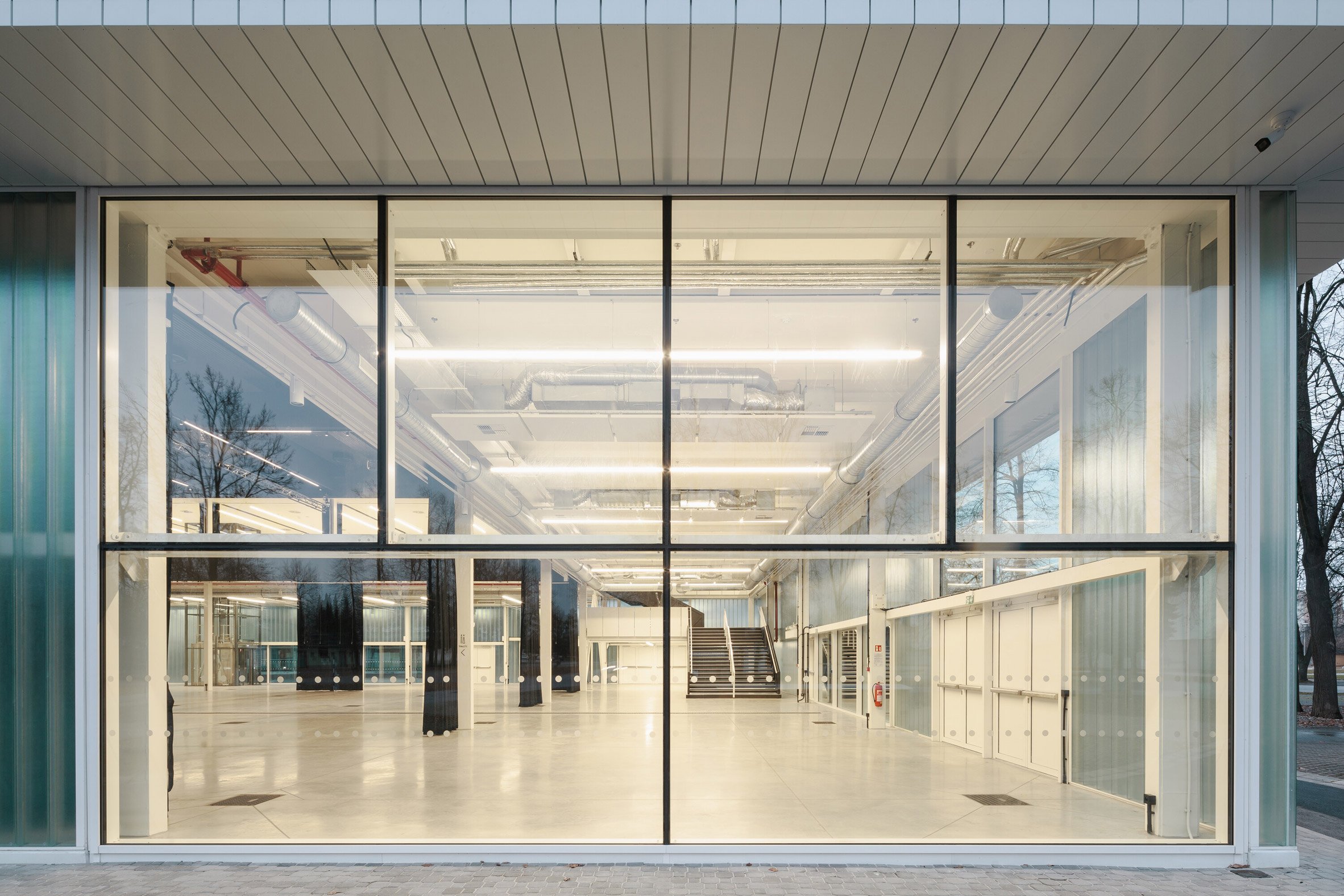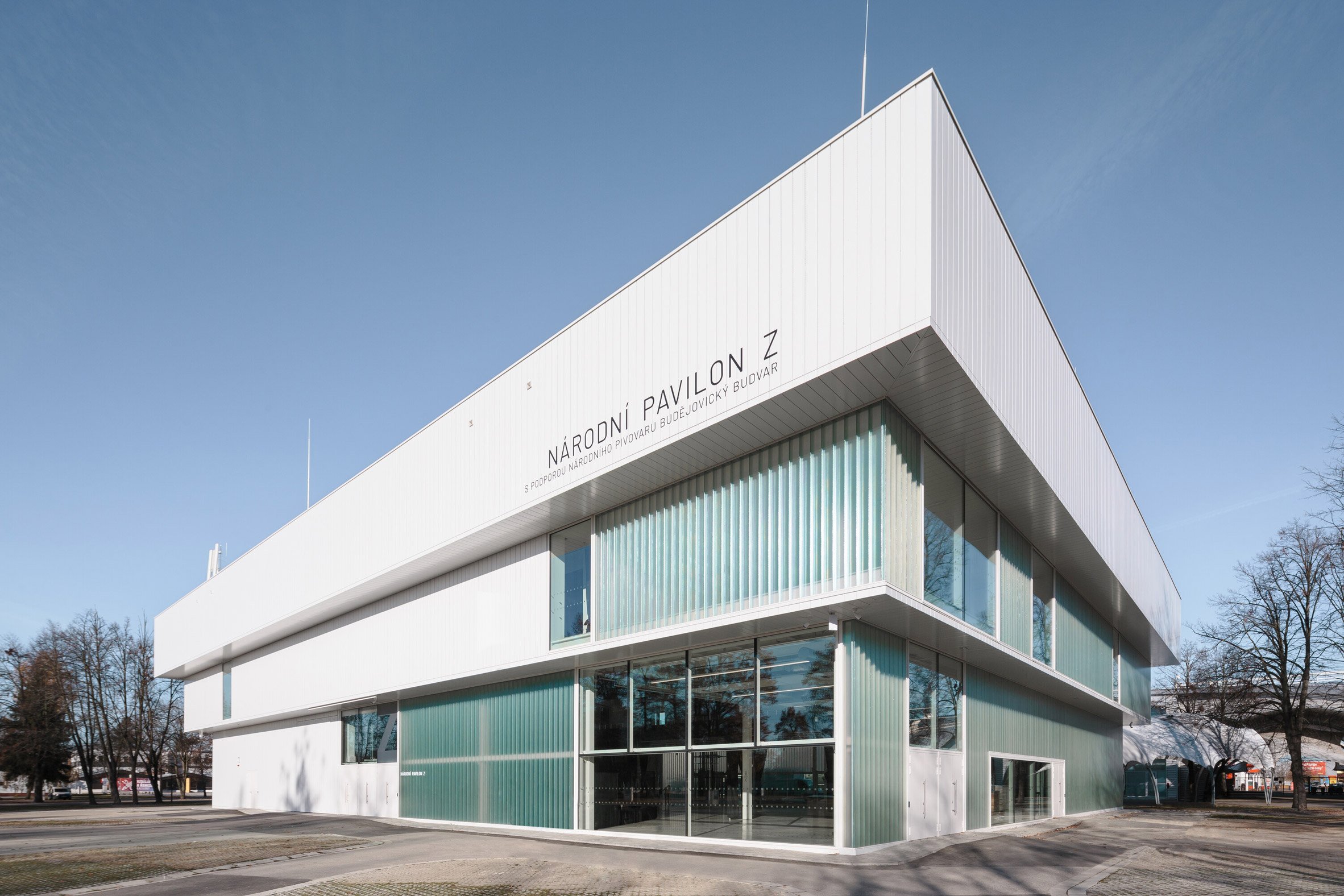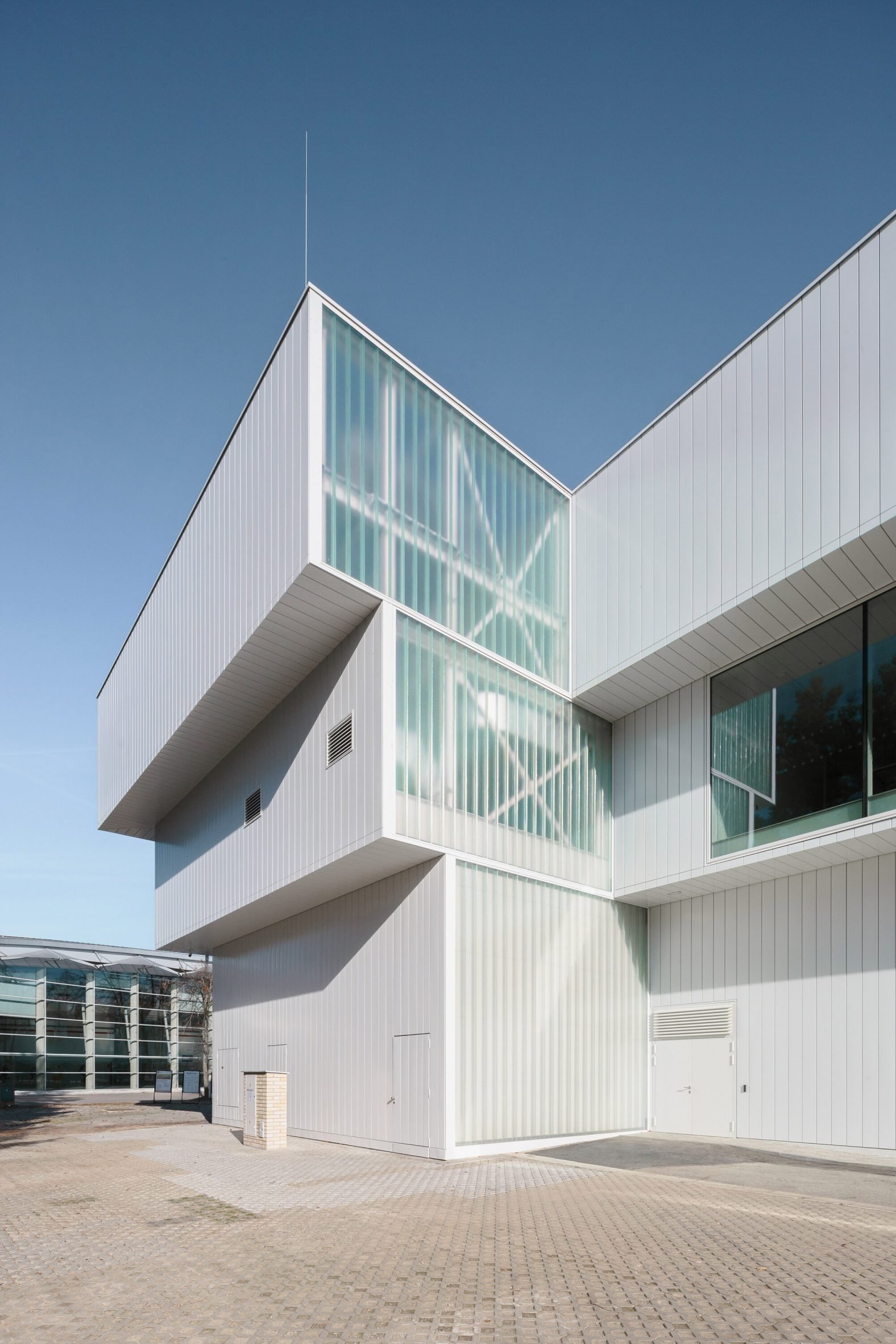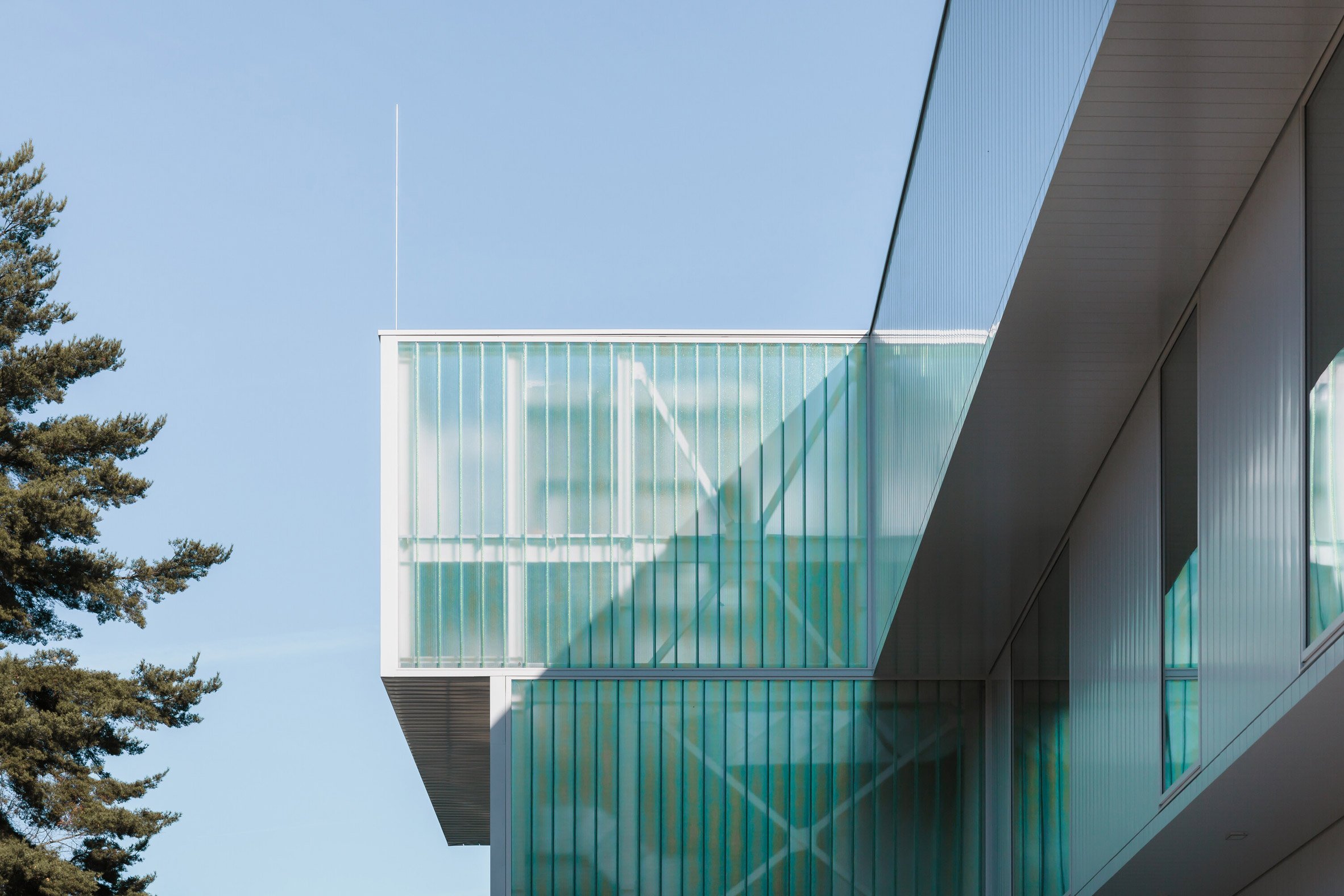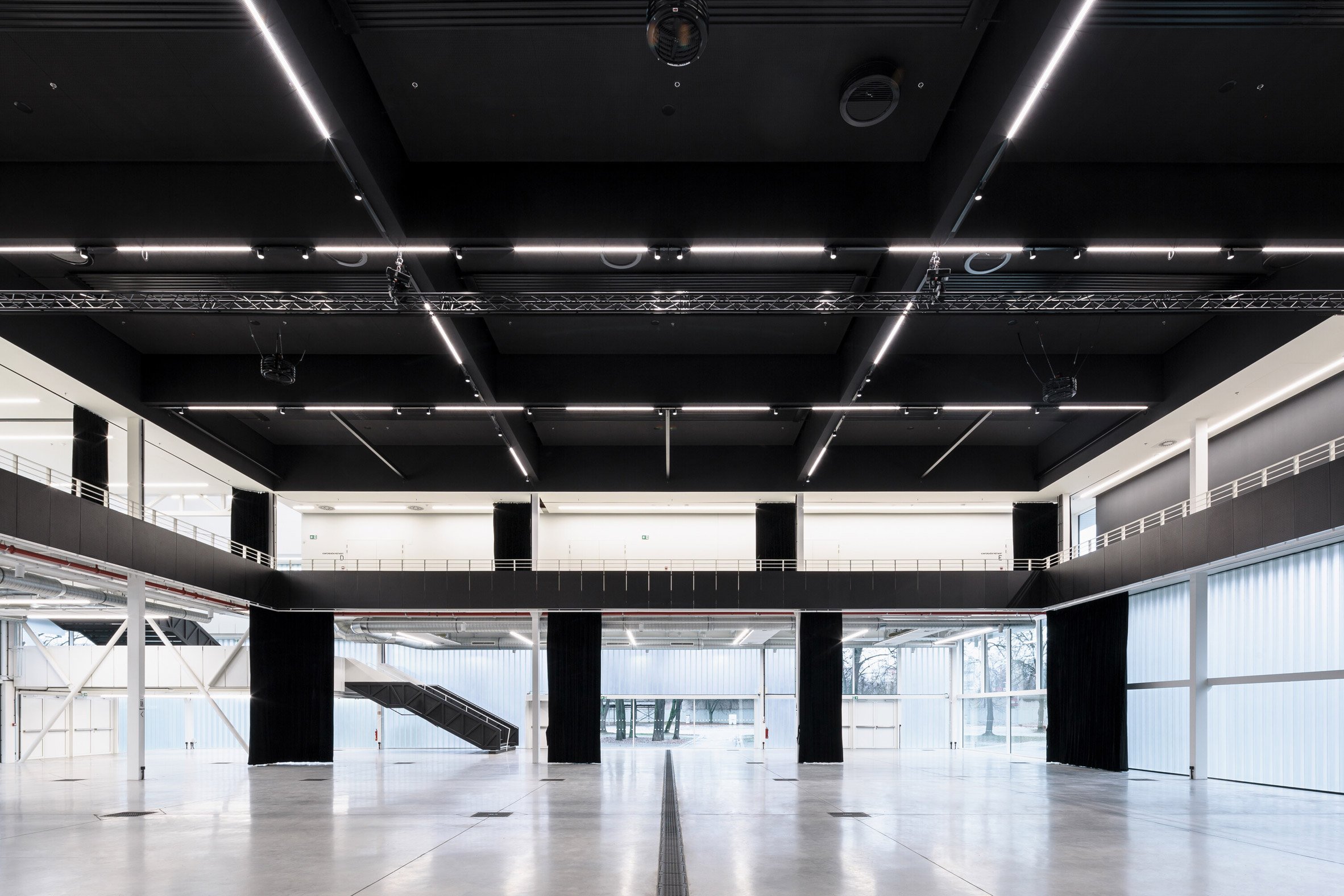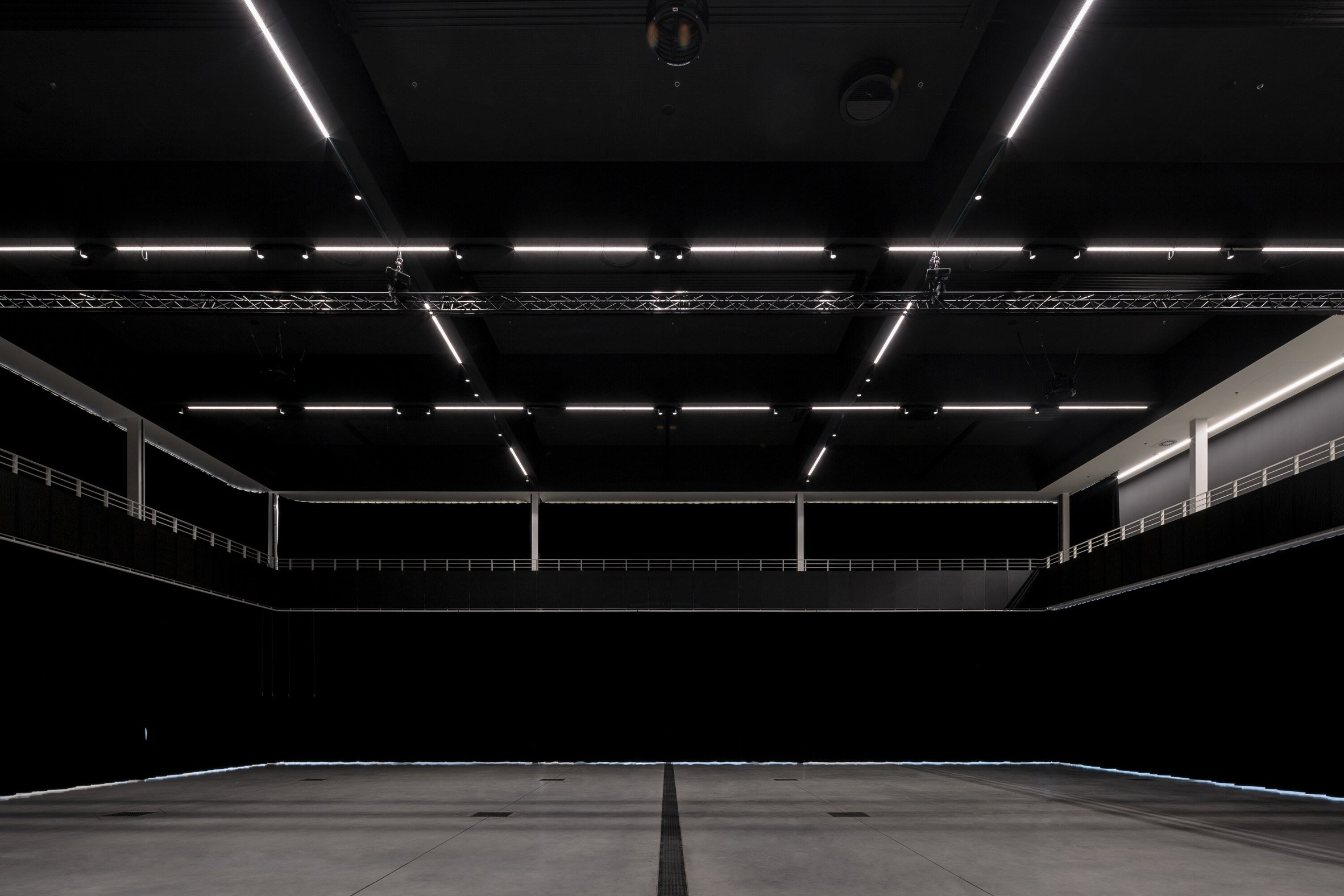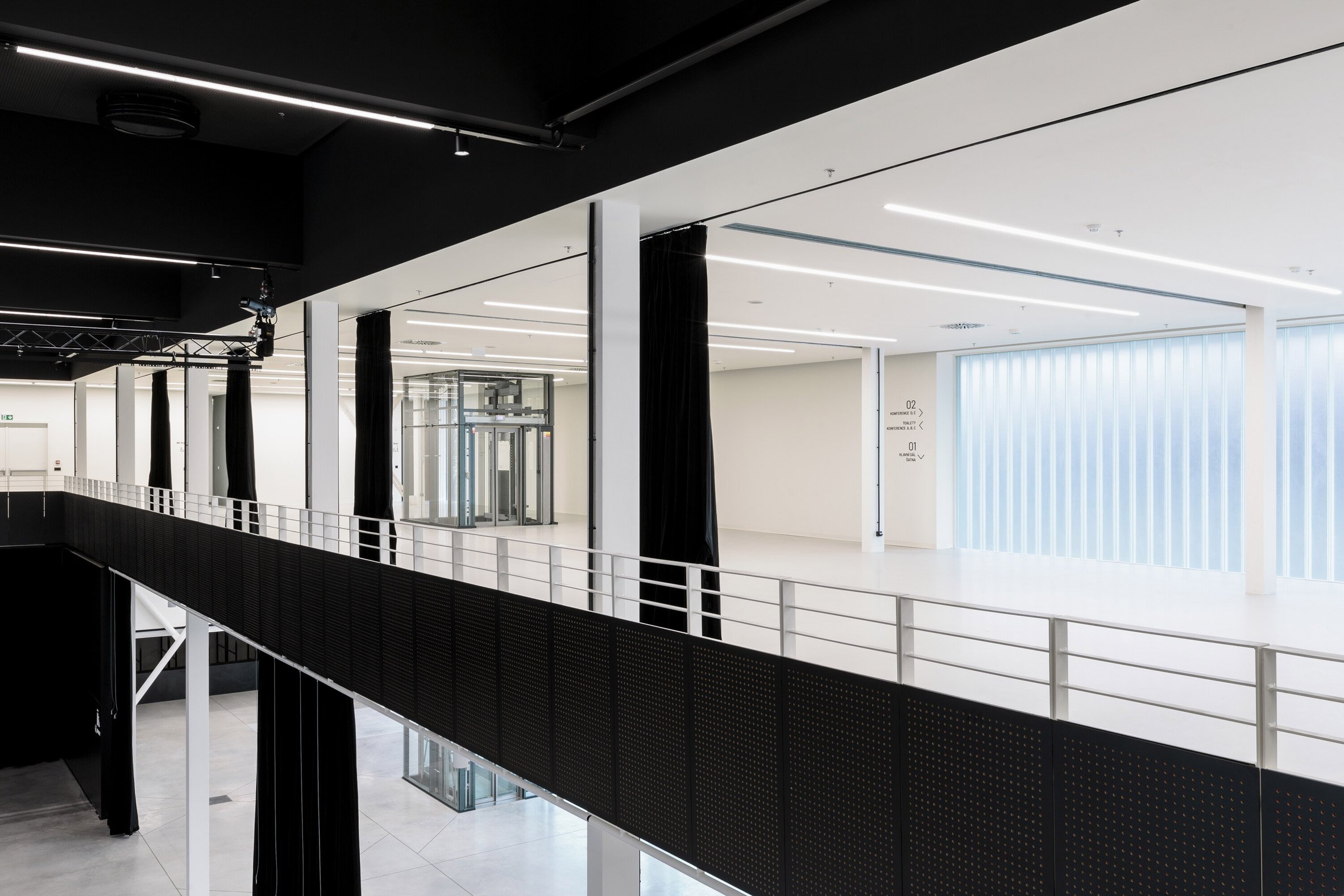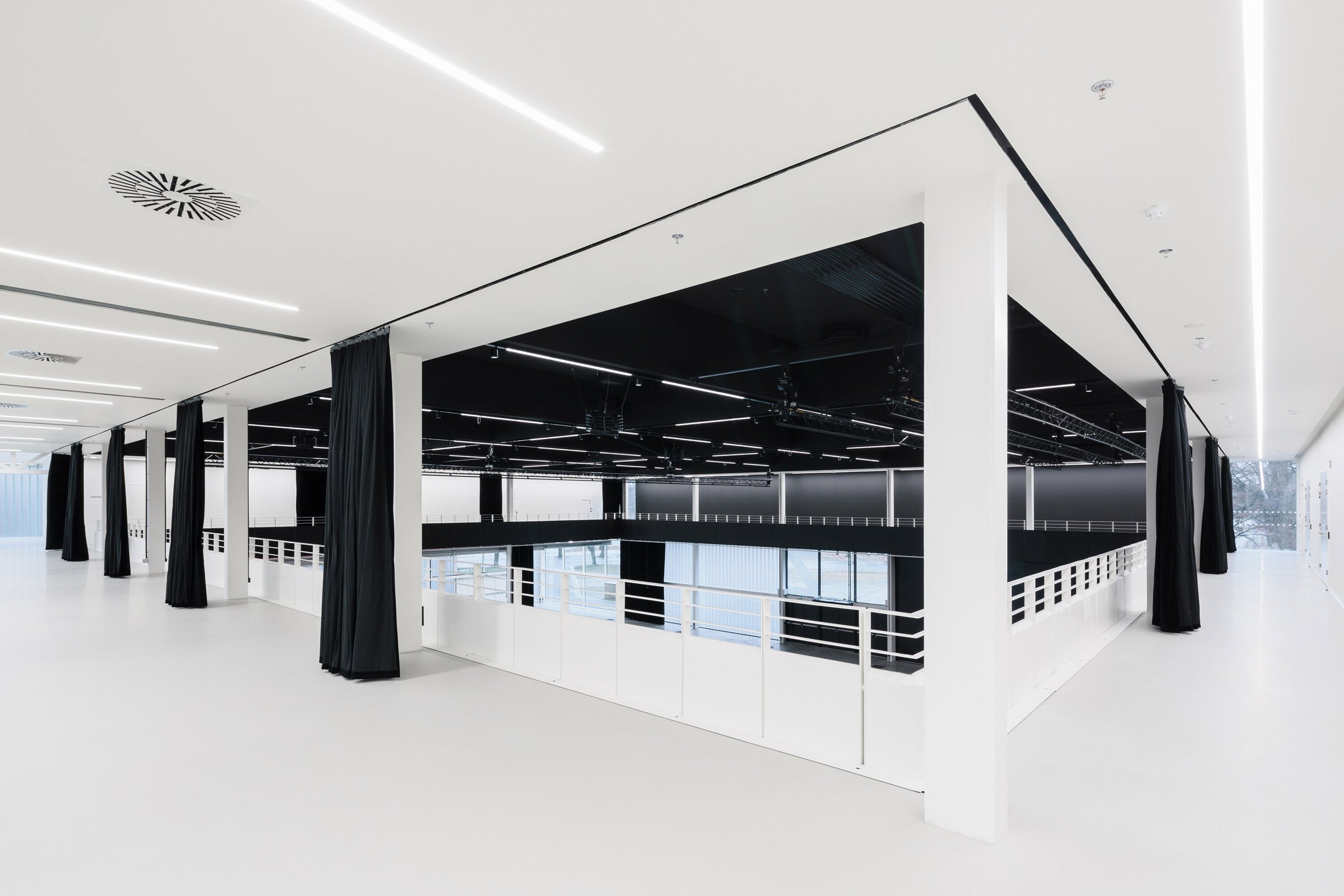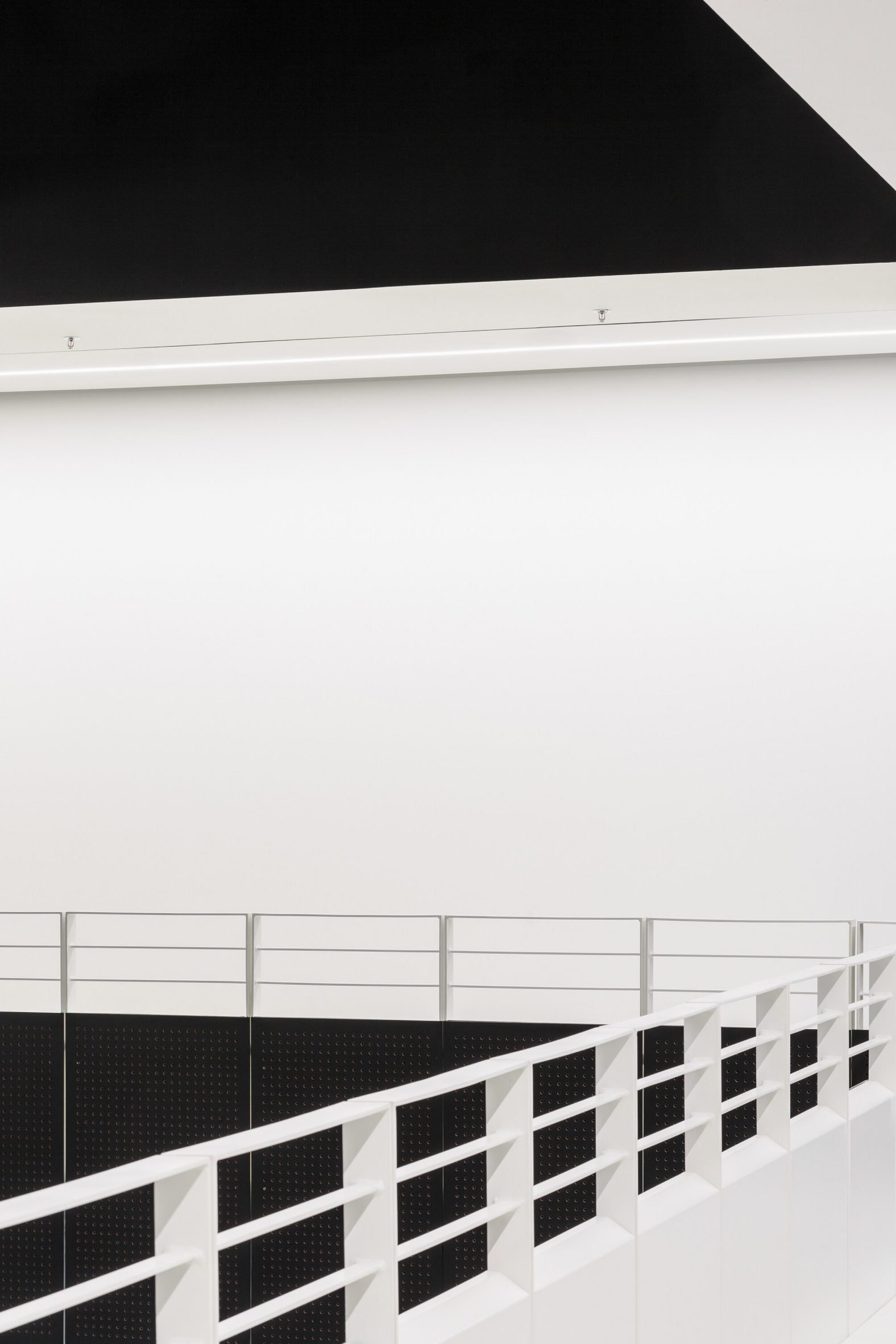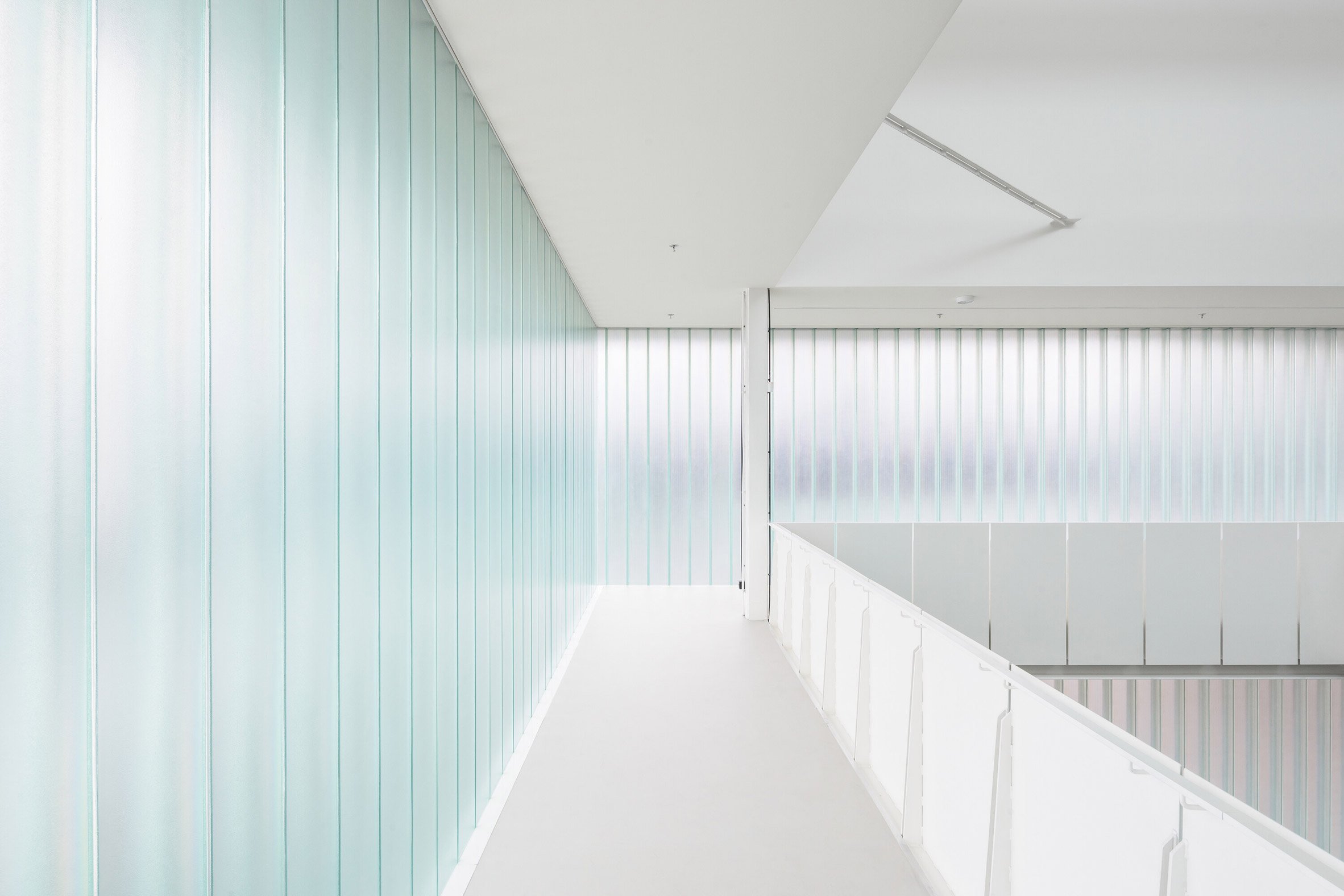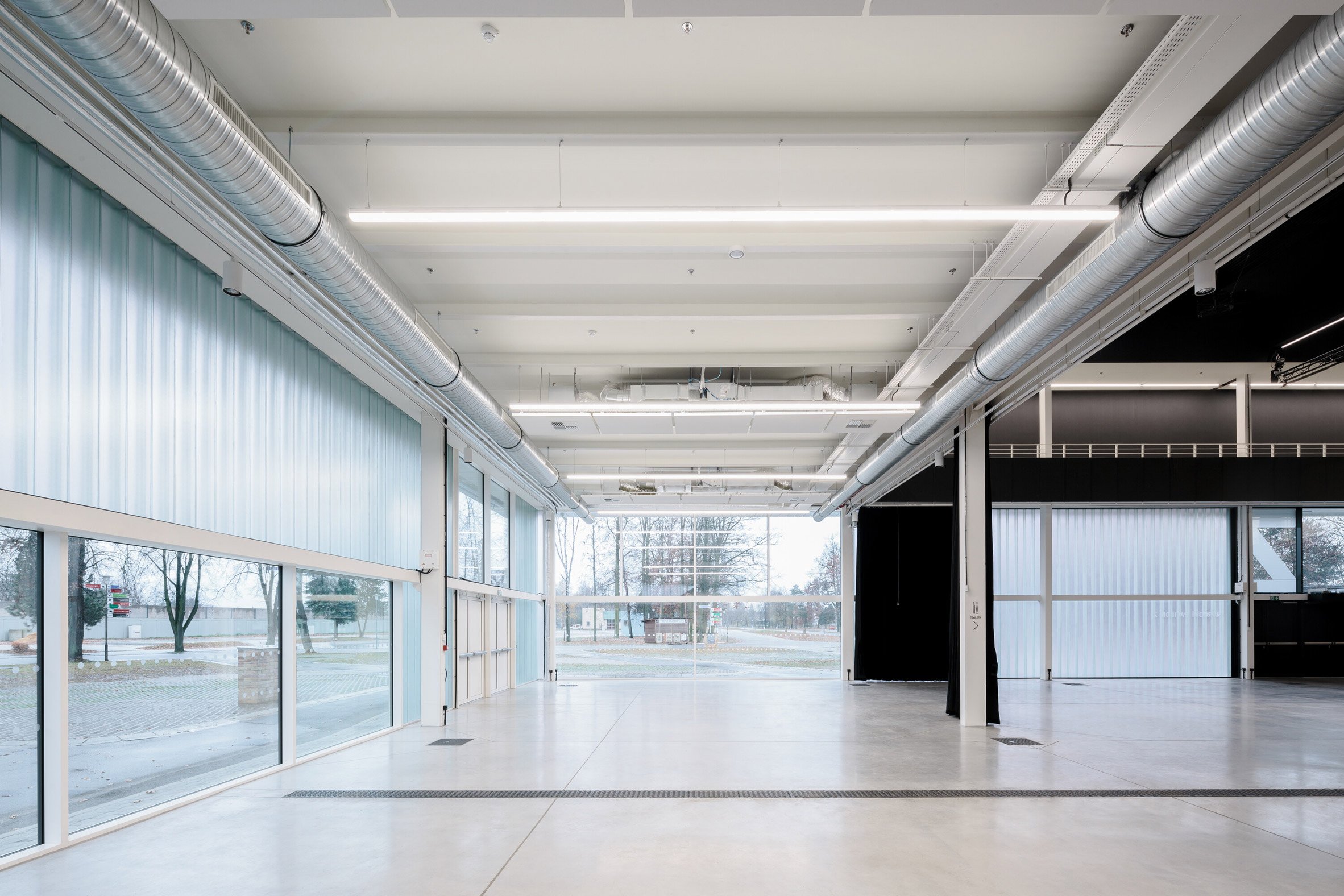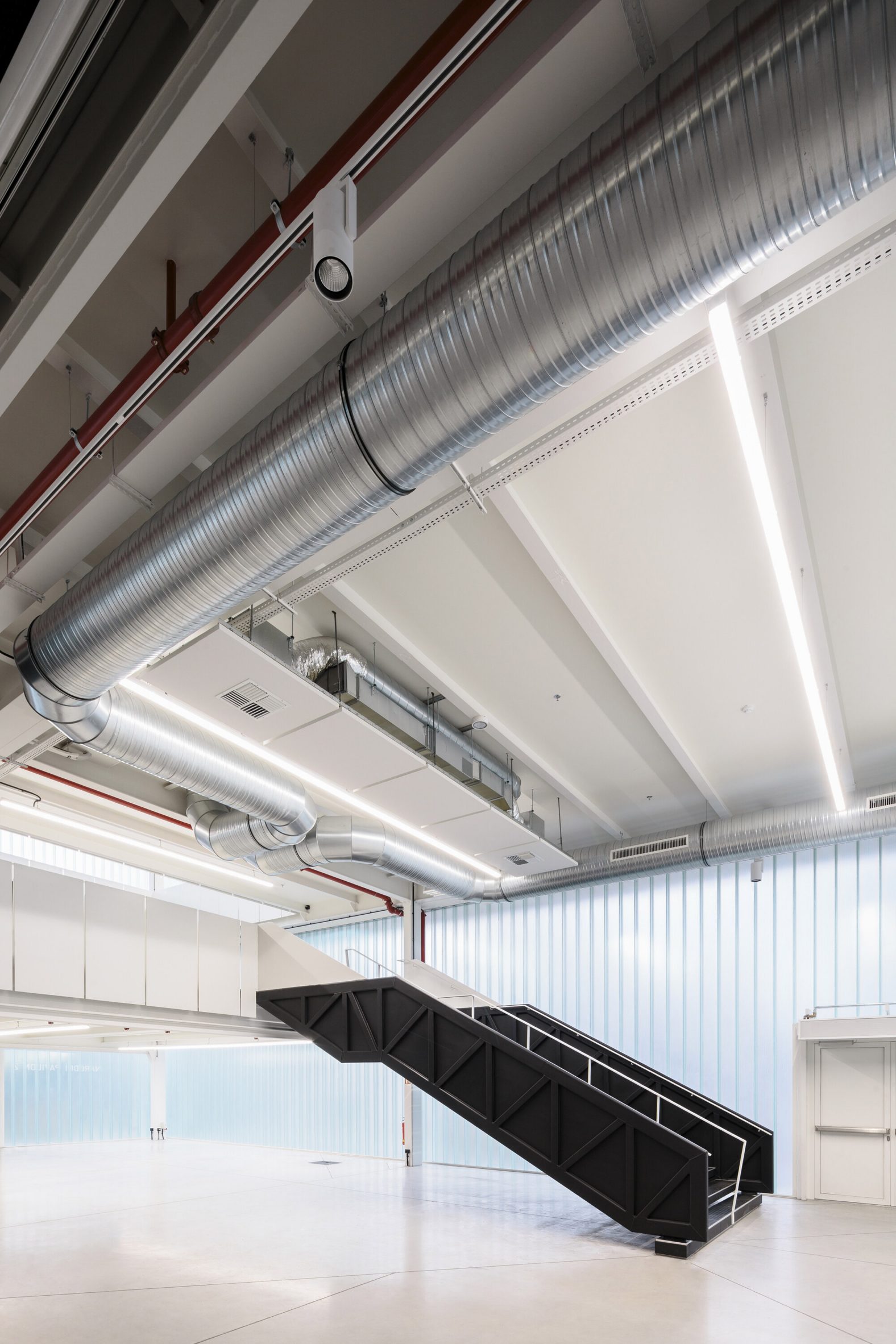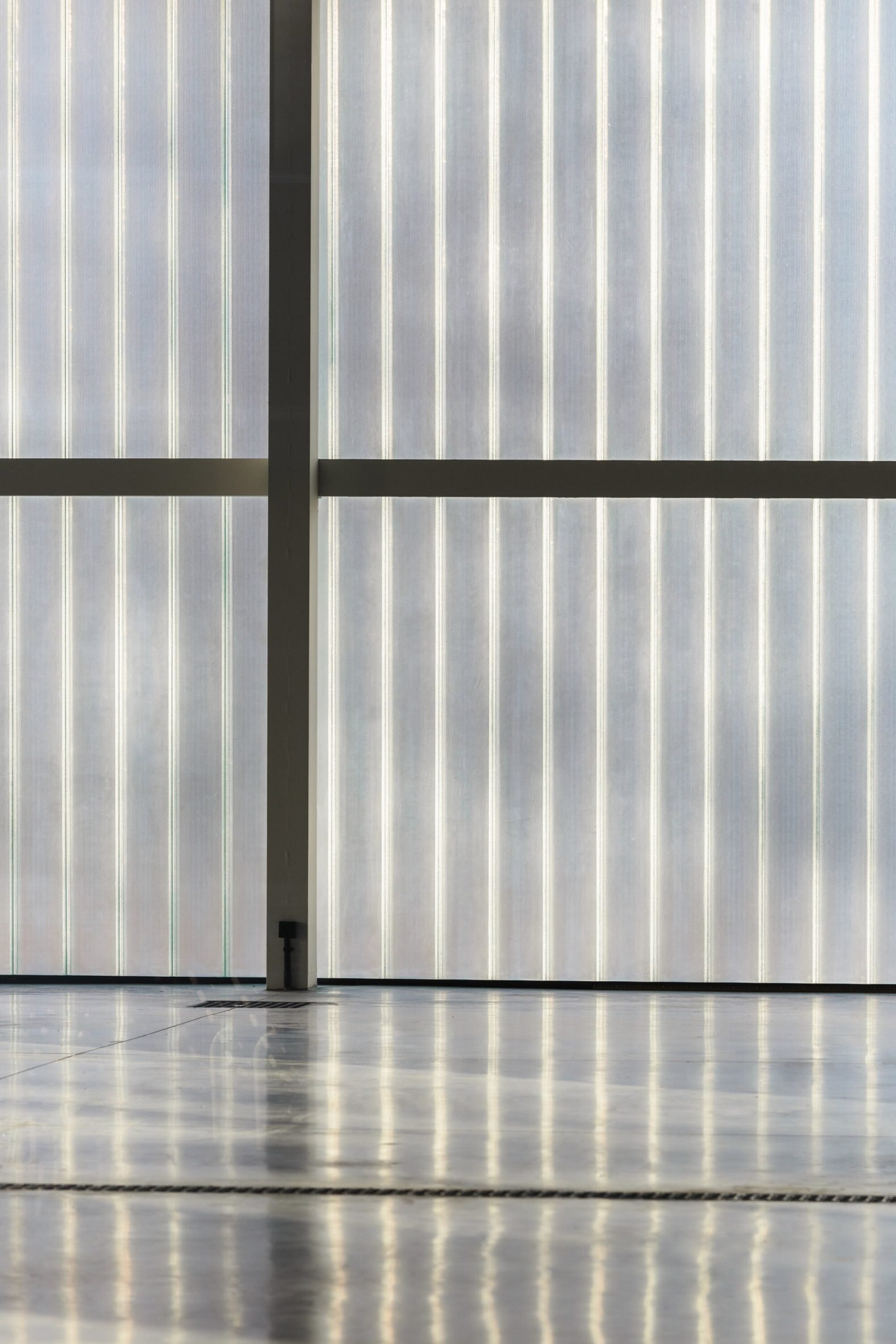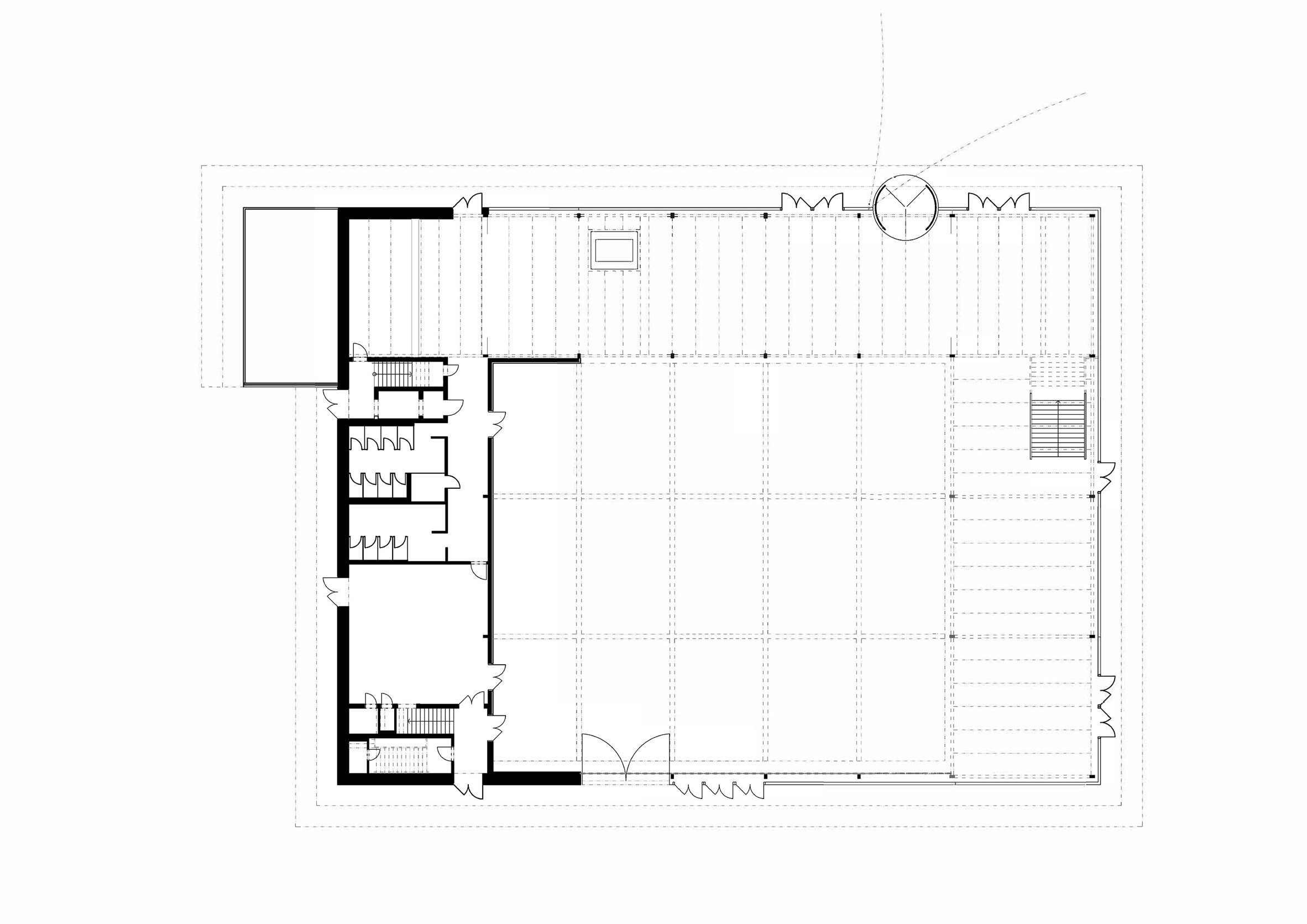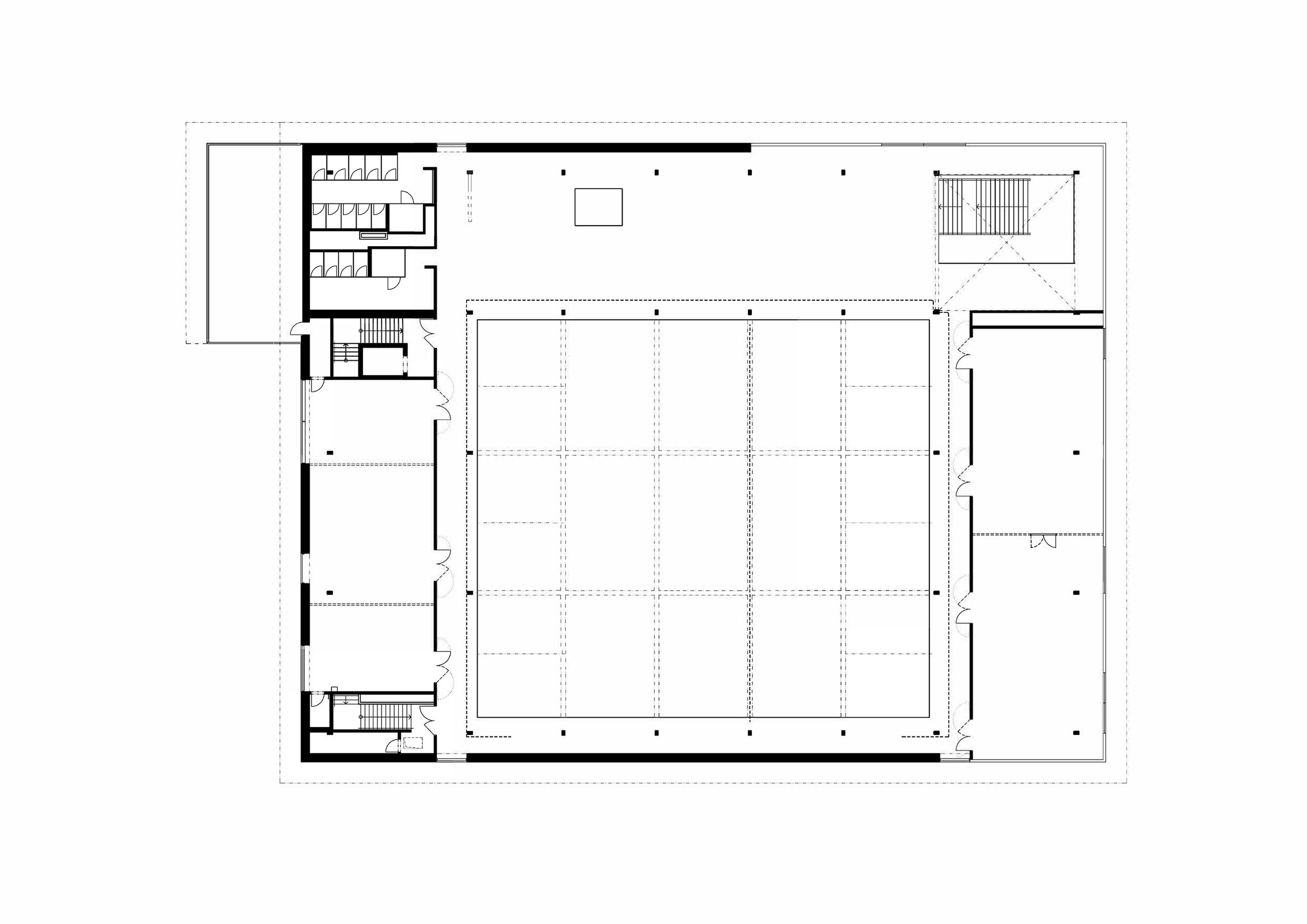 Czech architecture studio A8000 has renovated a stepped pavilion in the Czech Republic adding a partially glazed facade and a versatile black-and-white interior.

A8000 restored the original proportions of Pavilion Z, which is located in the city of České Budějovice, to create a versatile space suitable for a wide range of events, from farming rallies to orchestral performances.

"The original pavilion has been stripped to the bone," said A8000.

"The basic idea and the investor's brief was to create a multifunctional and maximally variable space, not a single-purpose hall."

Pavilion Z is one in a series of alphabetically labelled function spaces in the České Budějovice exhibition area.

It was constructed in the 1970s with the same stepped profile but prior to the restoration was covered in orange, purple and grey cladding that was punctuated by small plastic windows.
from dezeen