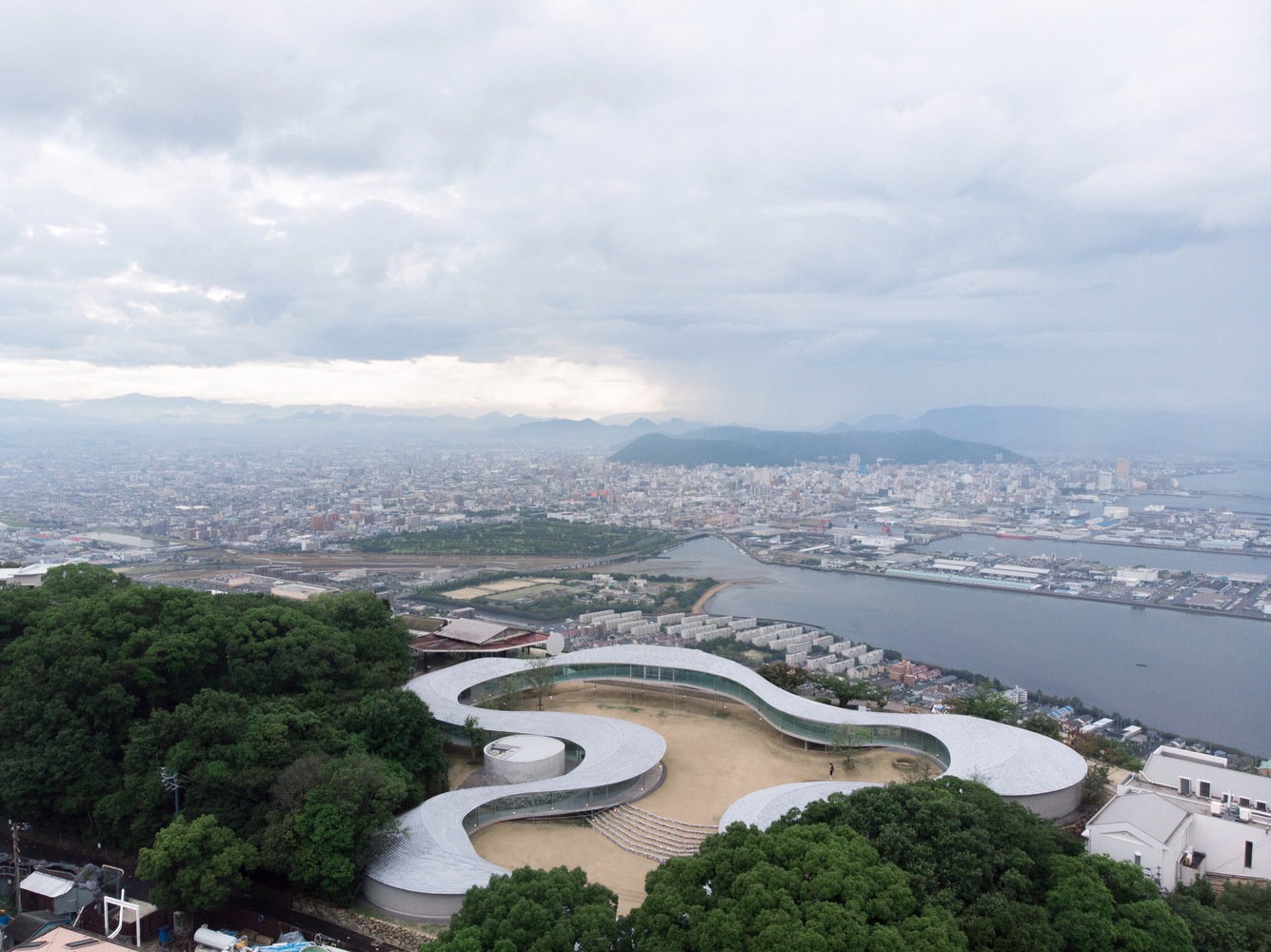 SUO + Style-A-Yashima Mountaintop Park
야시마 산 정상 공원 프로젝트는 세토나이카이 국립공원의 국가 랜드마크 사업으로, 천연기념물인 야시마라는 산에 위치한다. 이번 프로젝트는 산 정상 지역 전체를 활성화하기 위해 시작되었으며, 이 산 정상 공원은 그 잠재력을 실현하고 극대화하도록 설계되었다.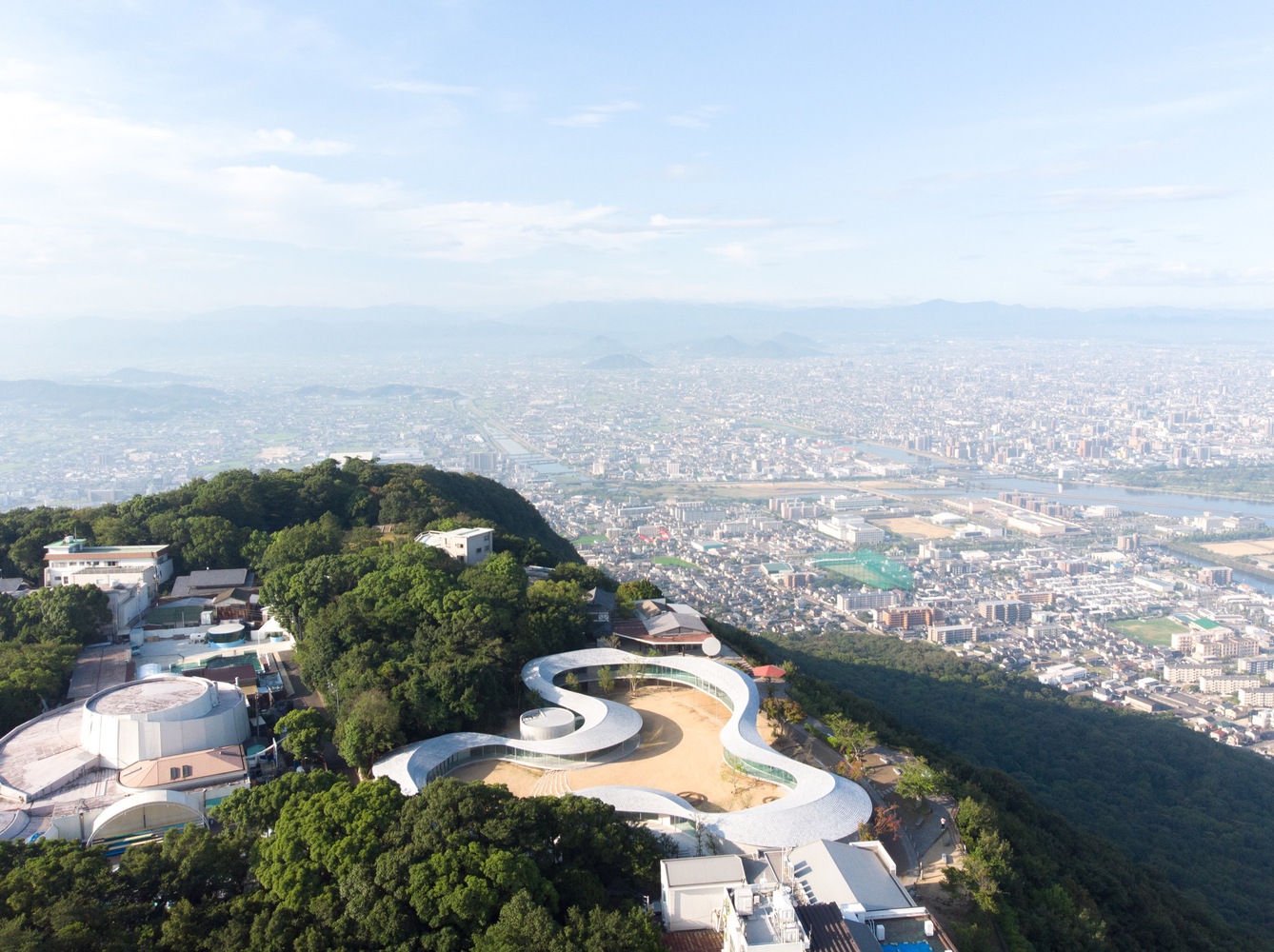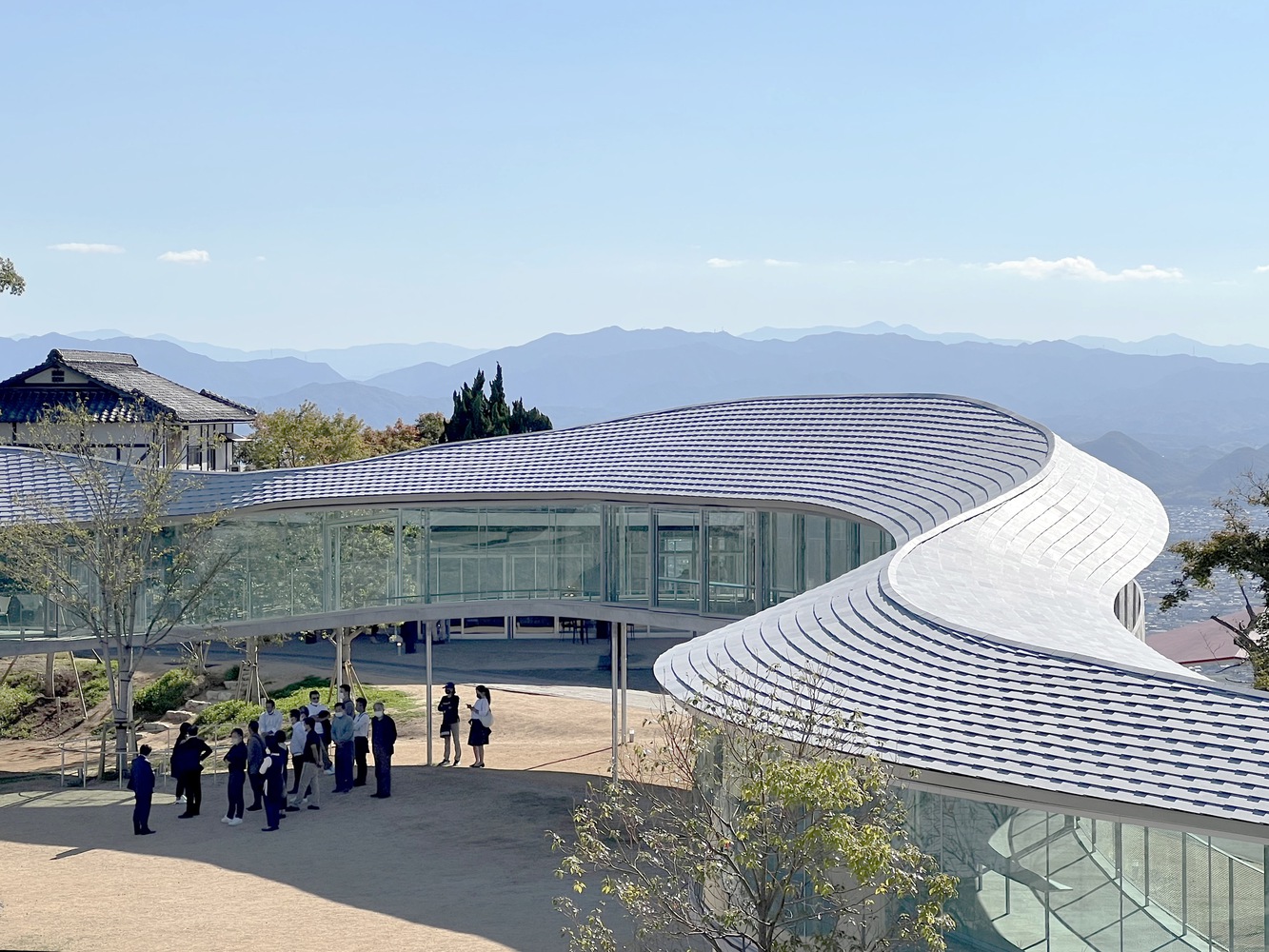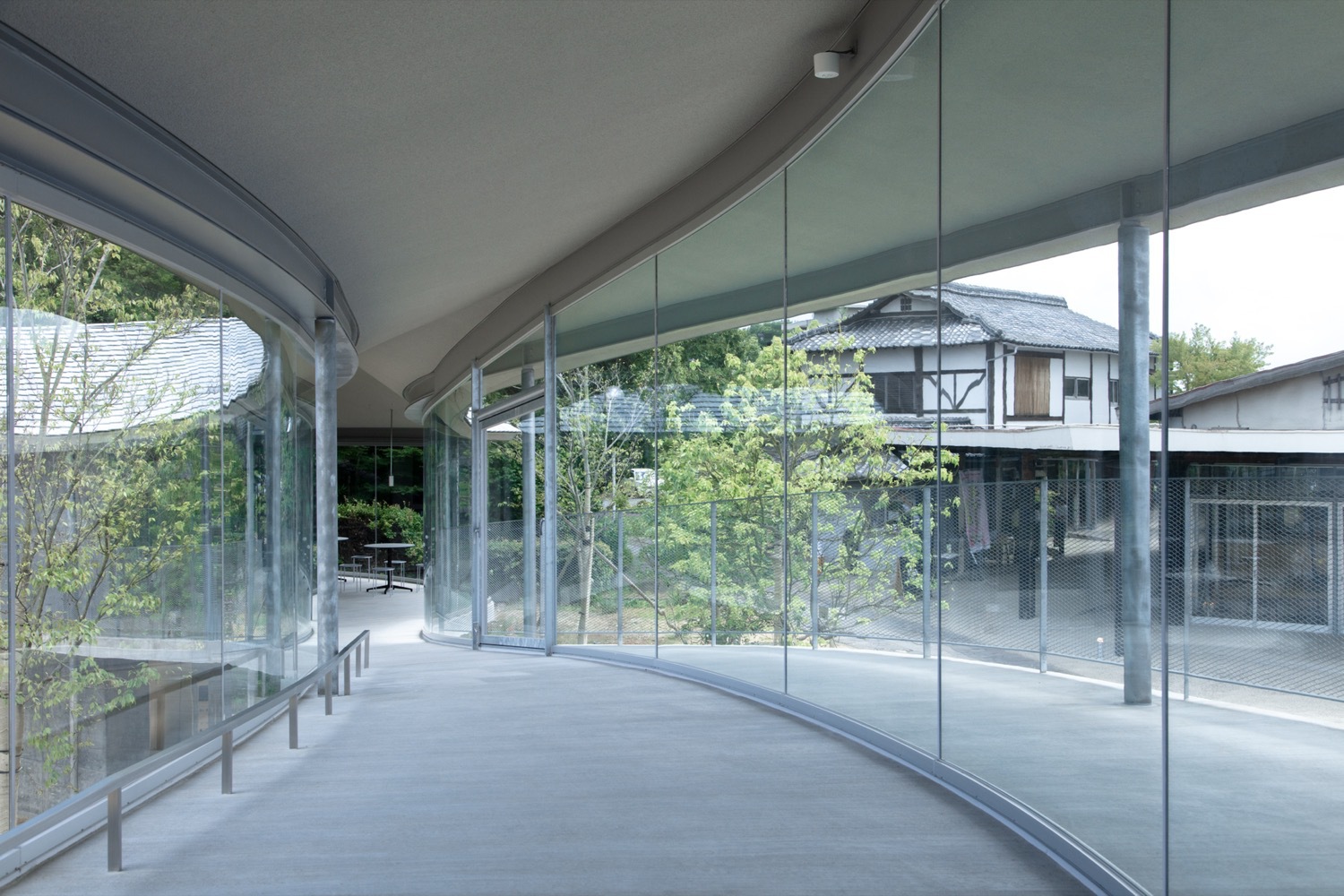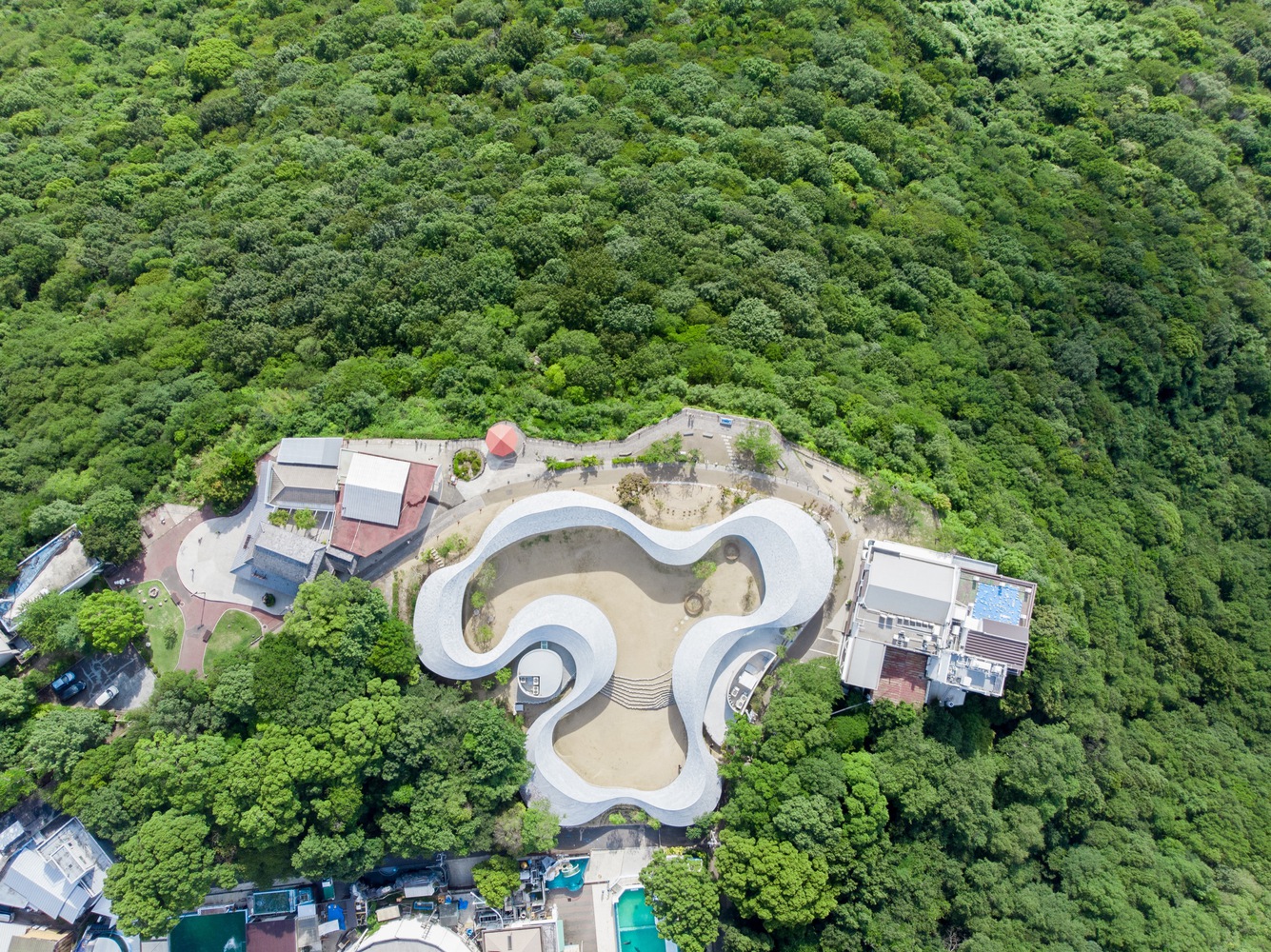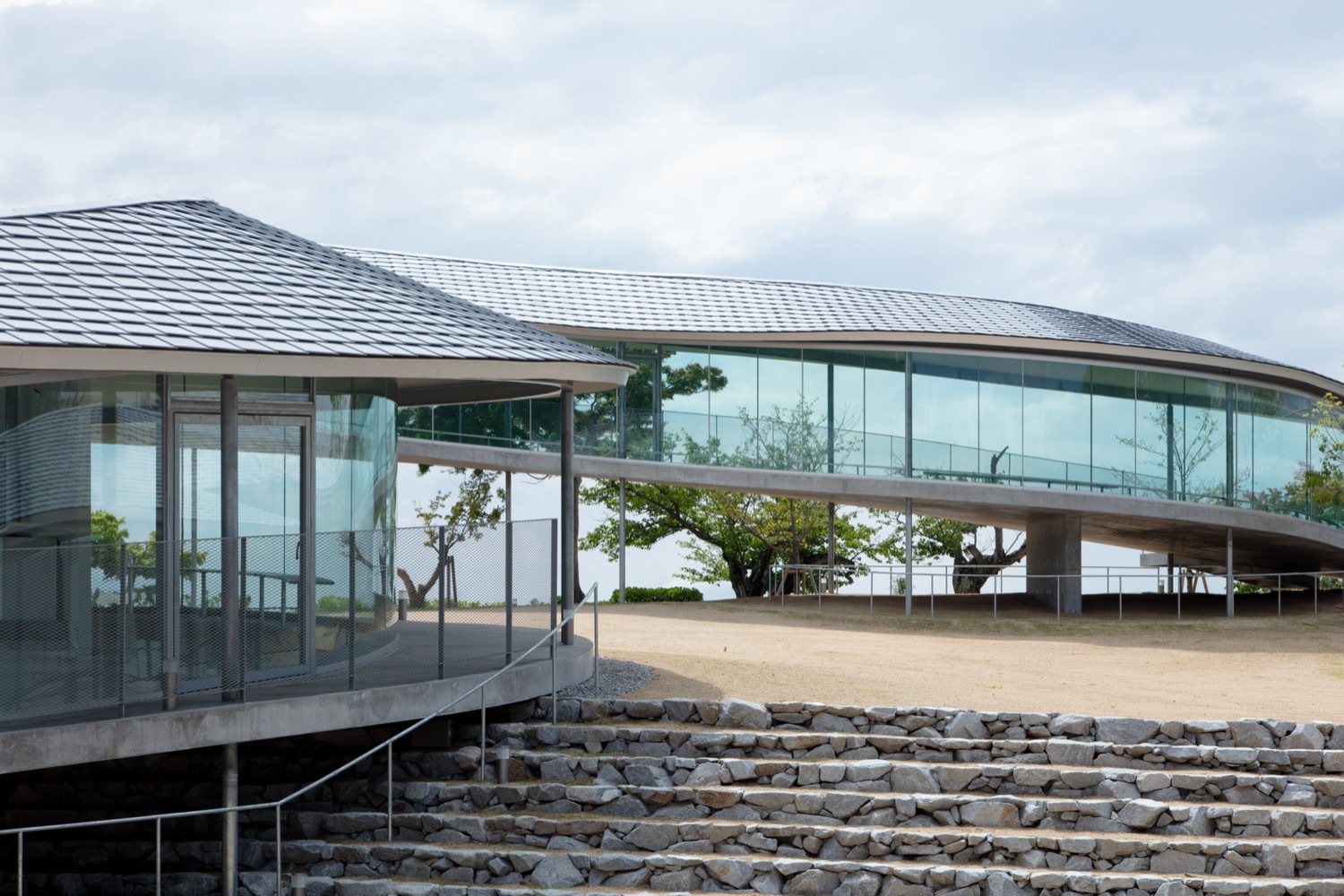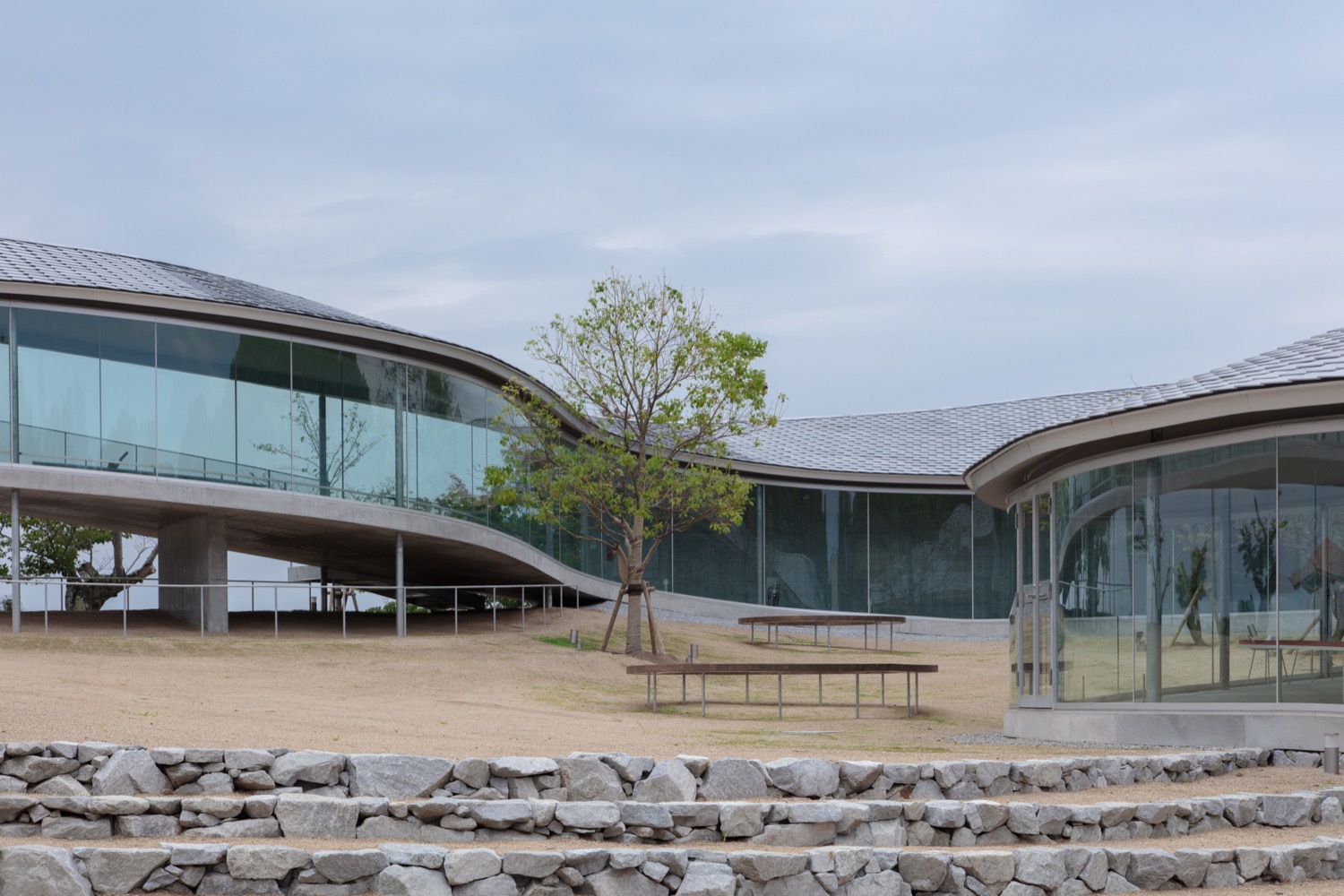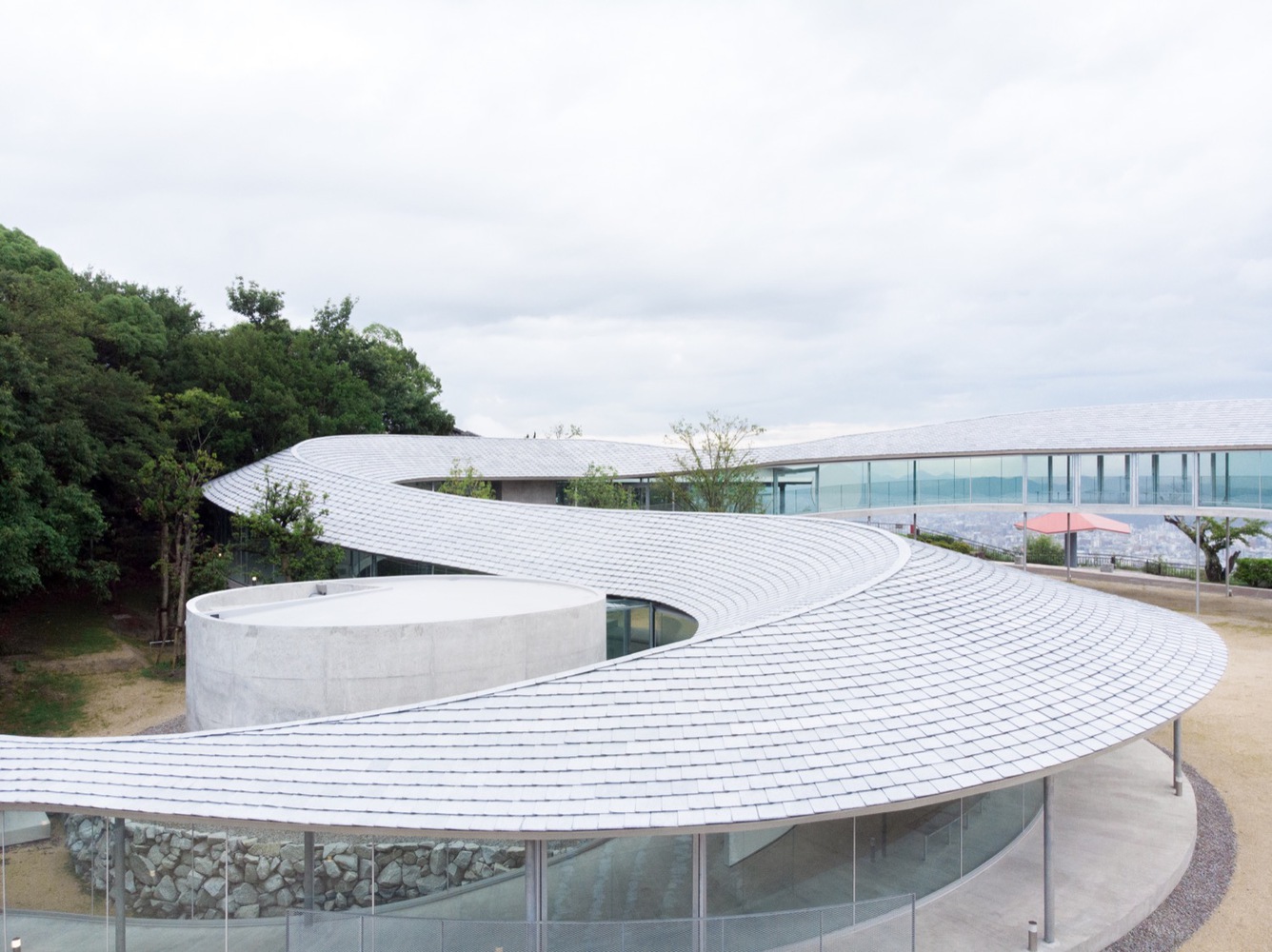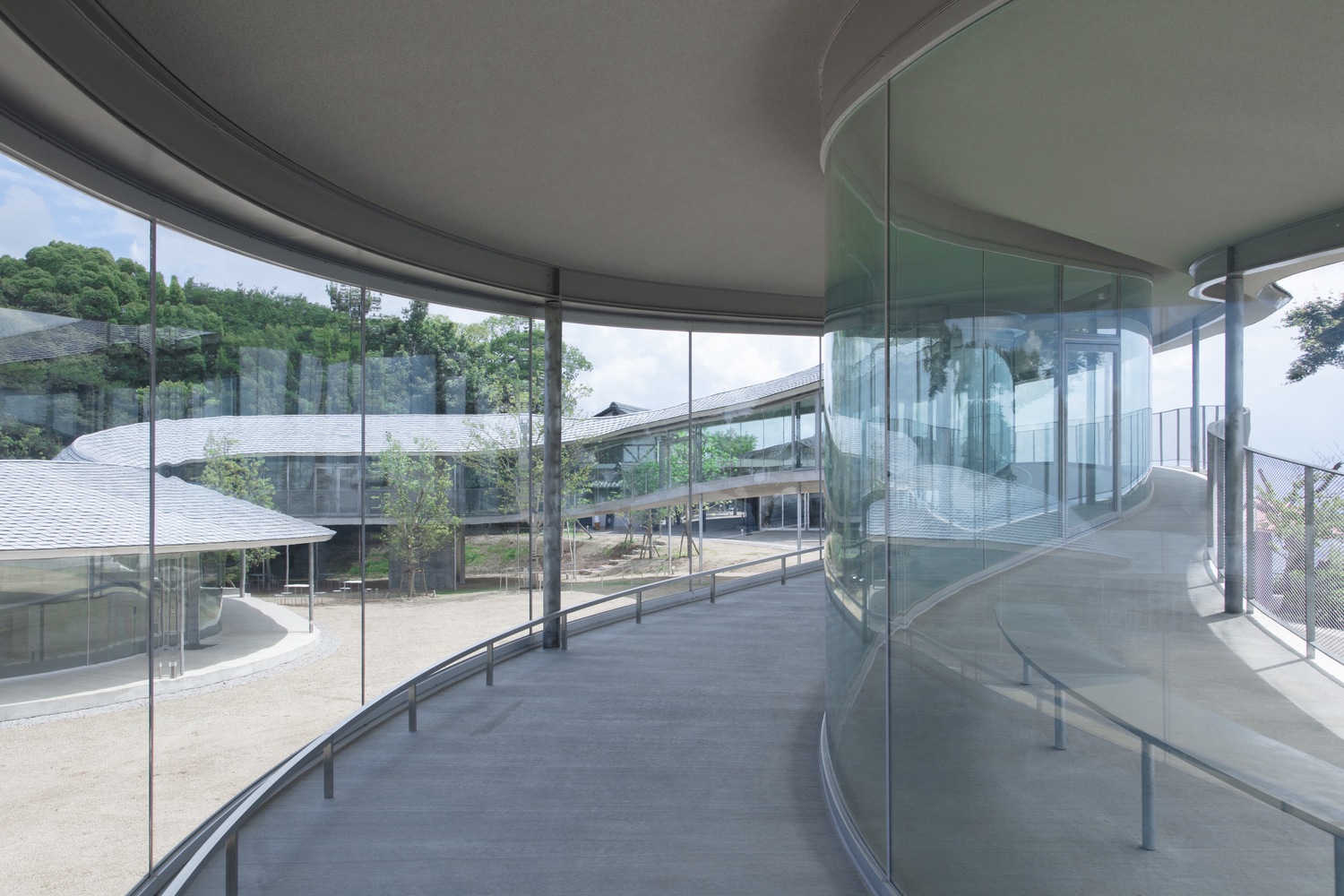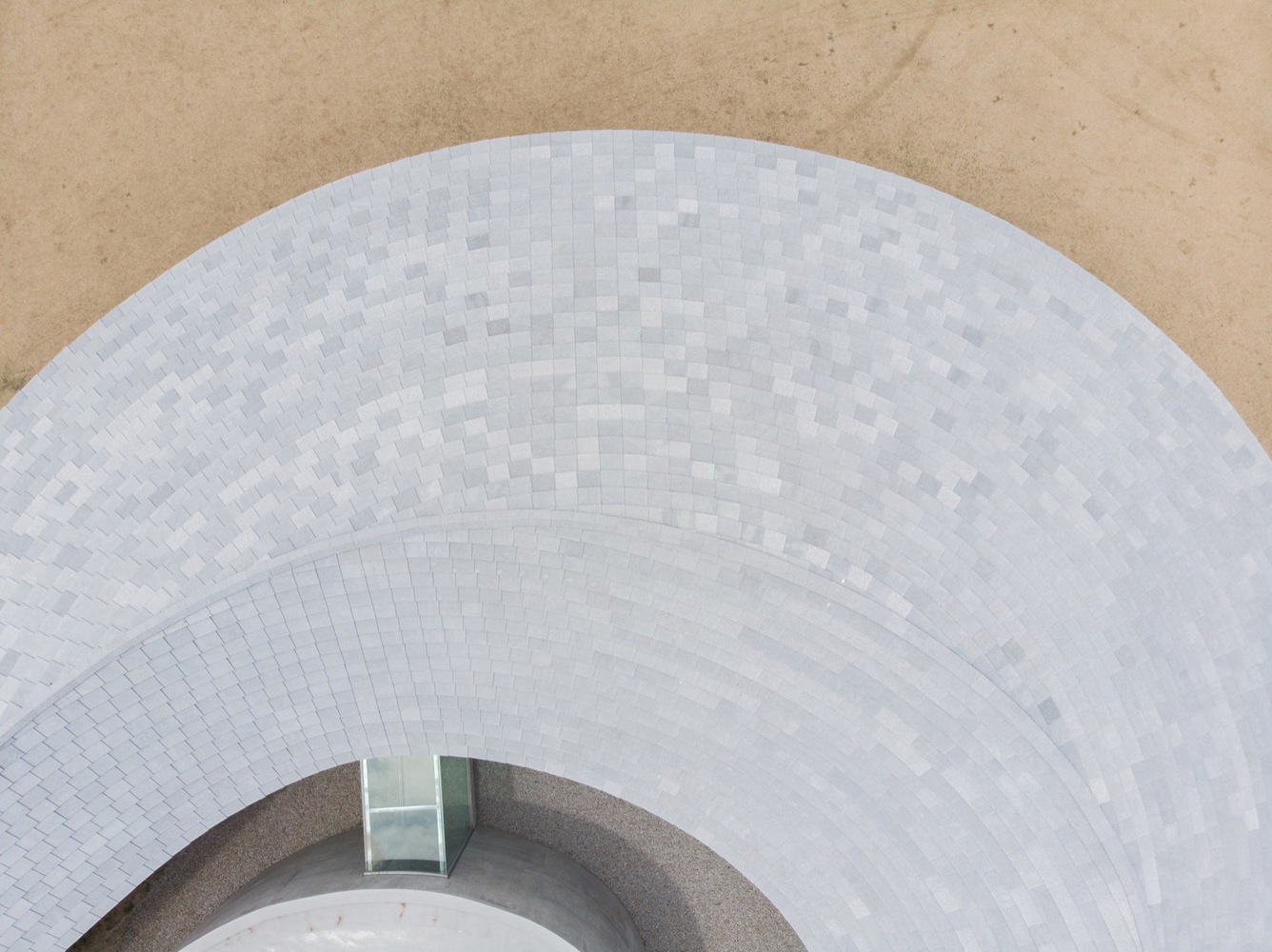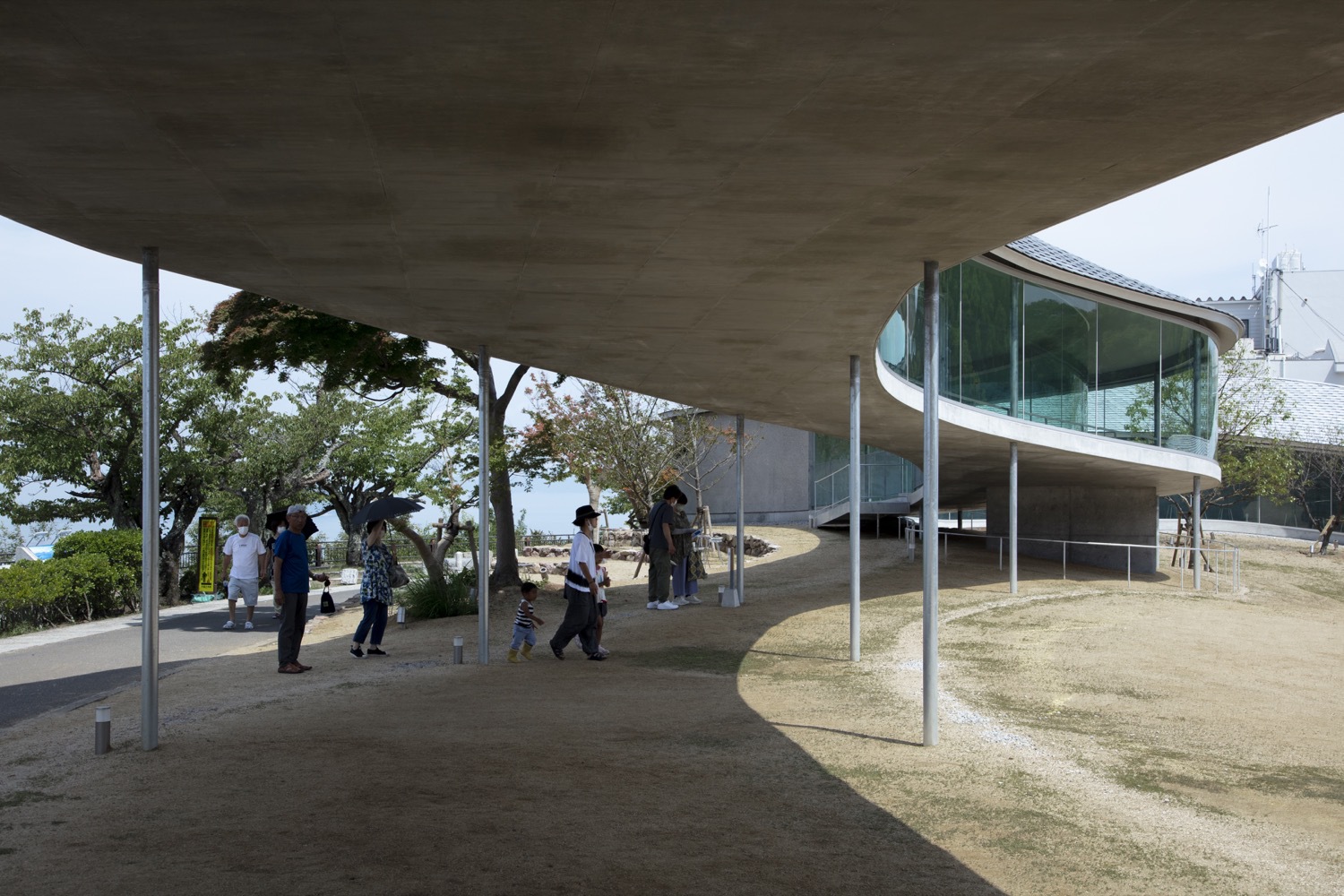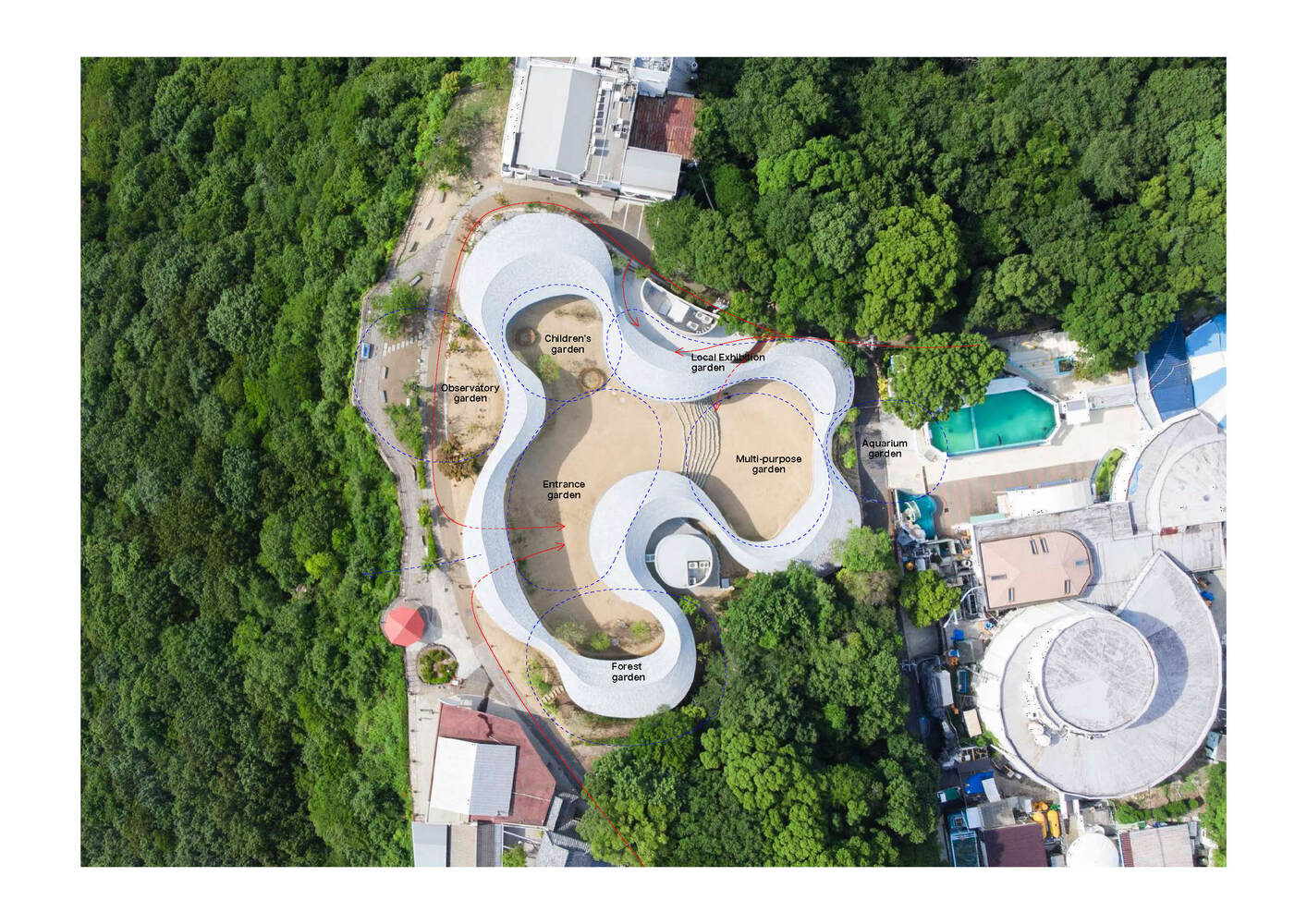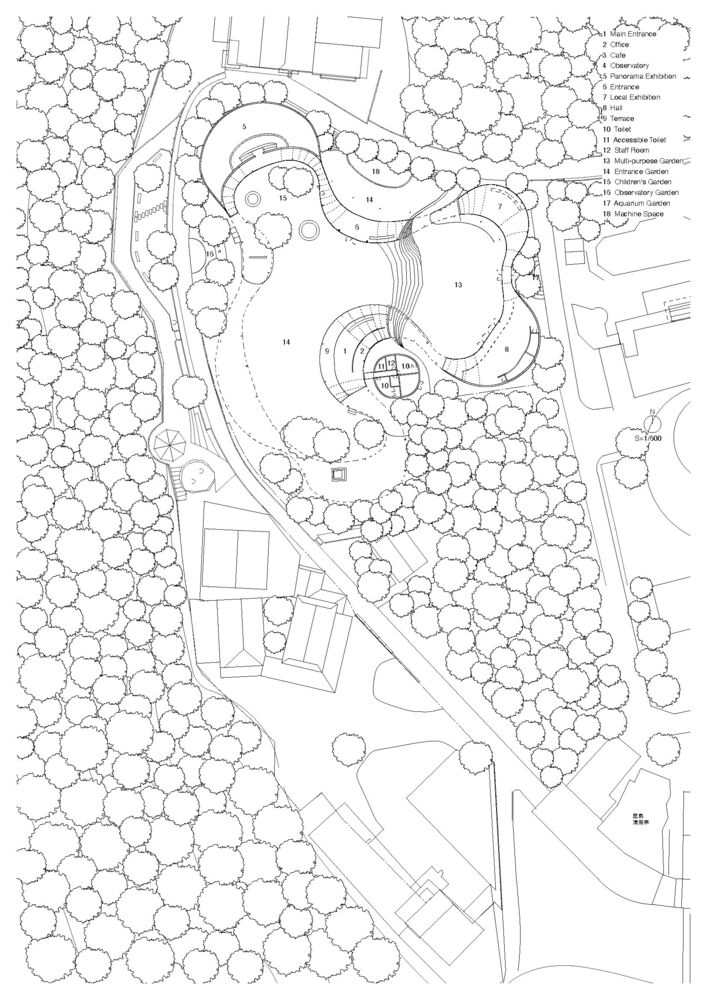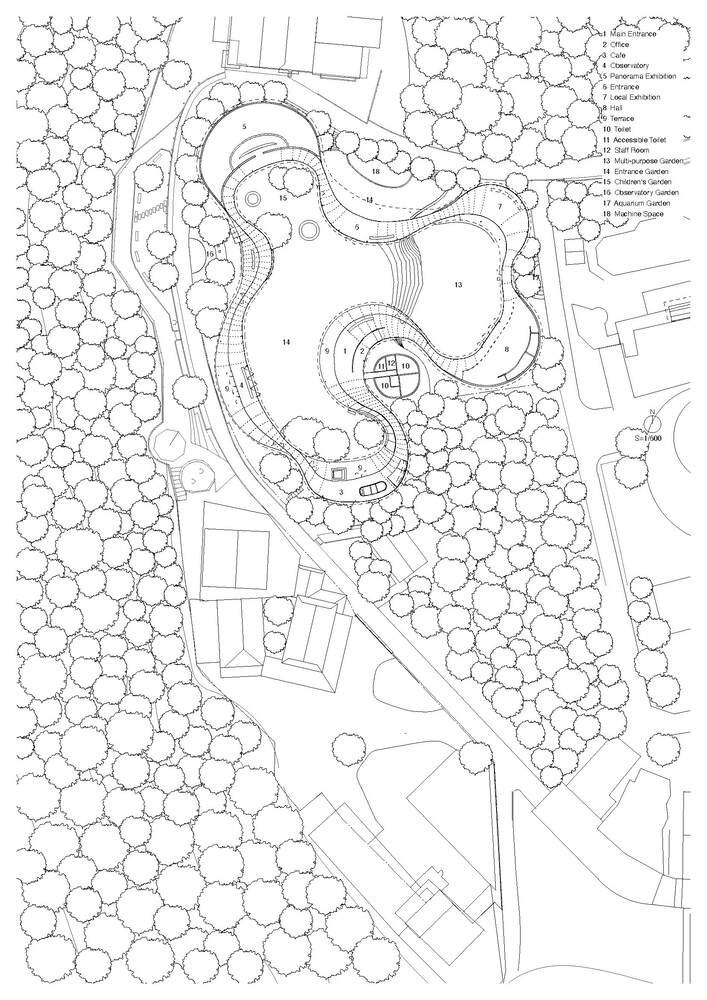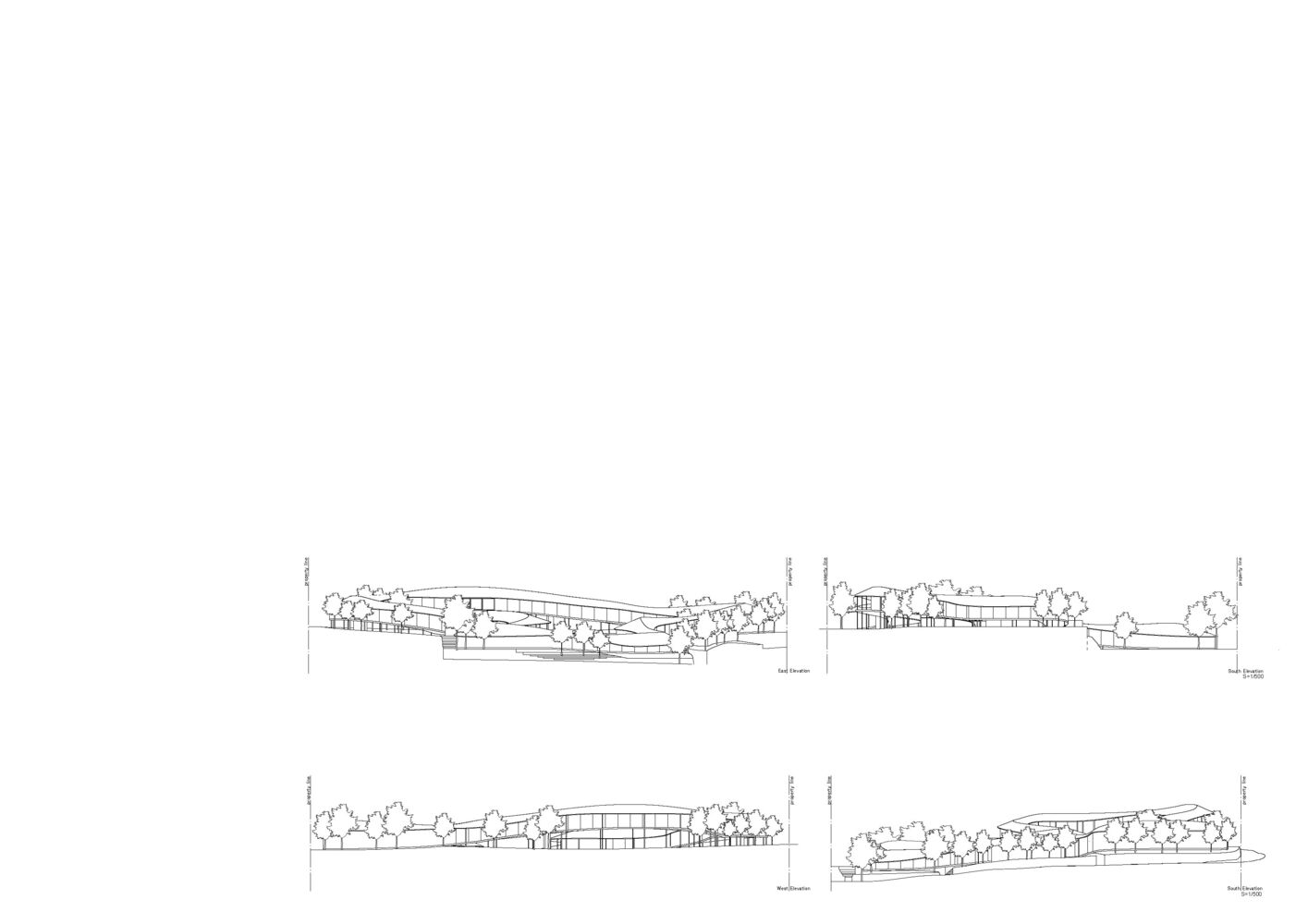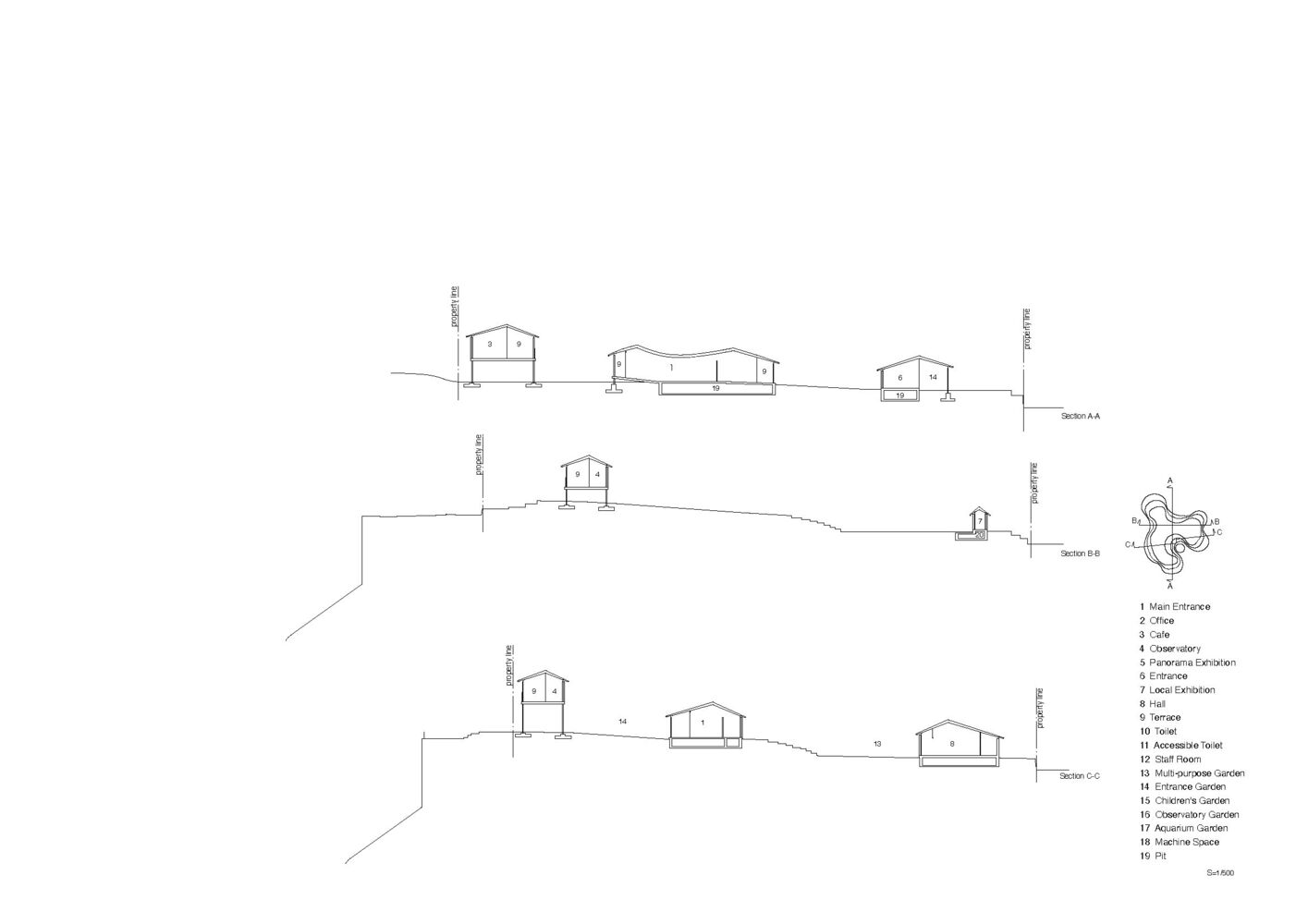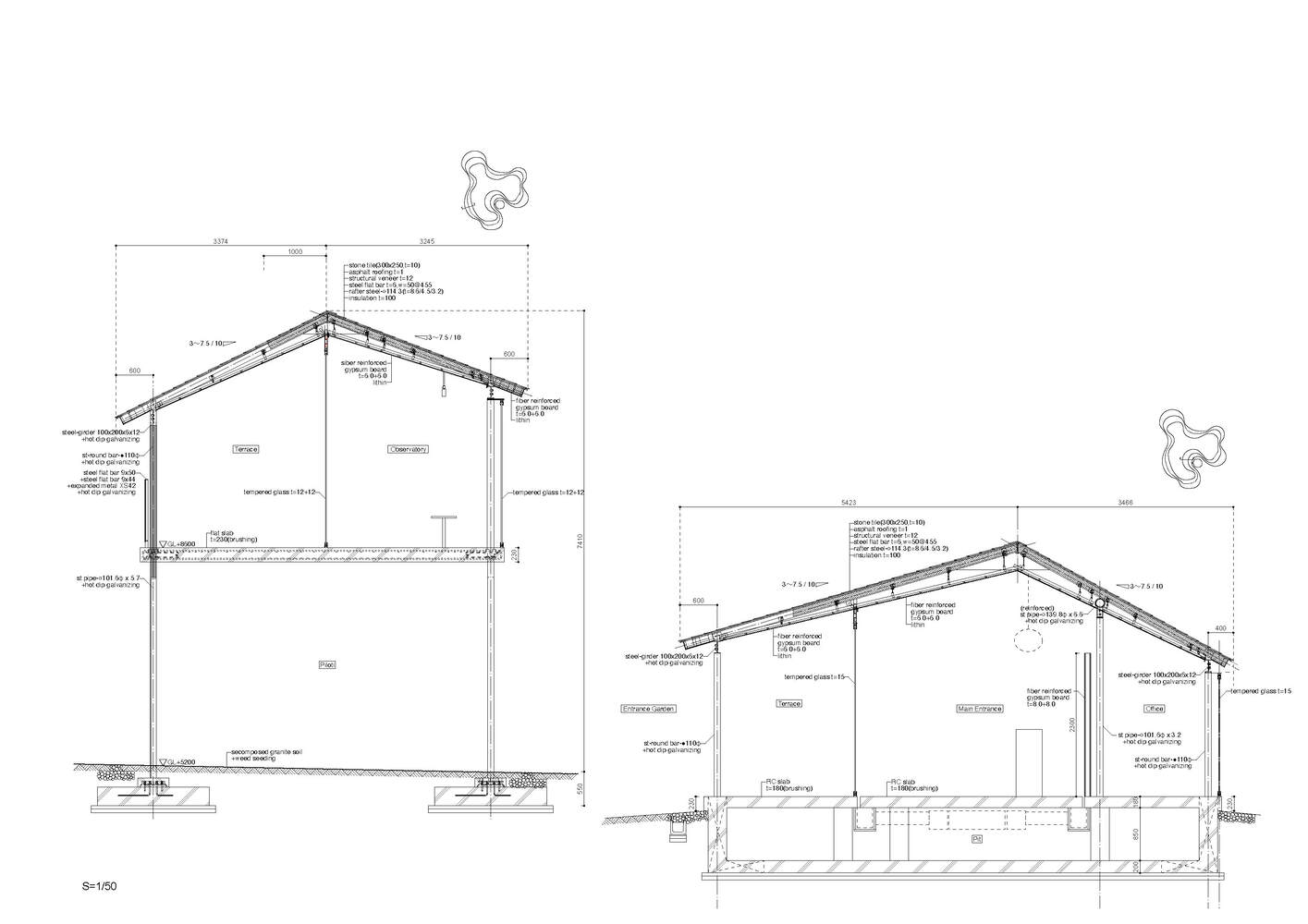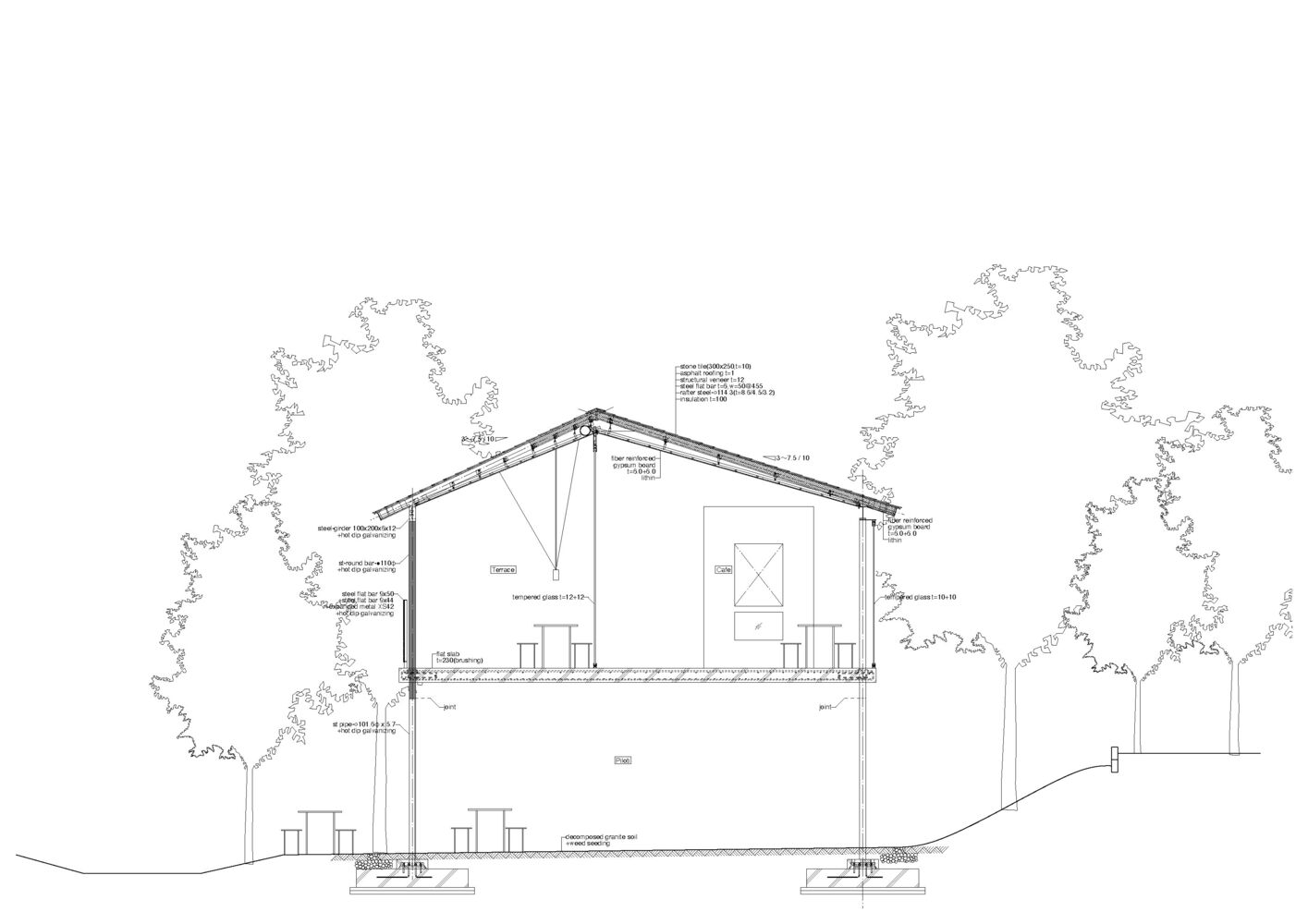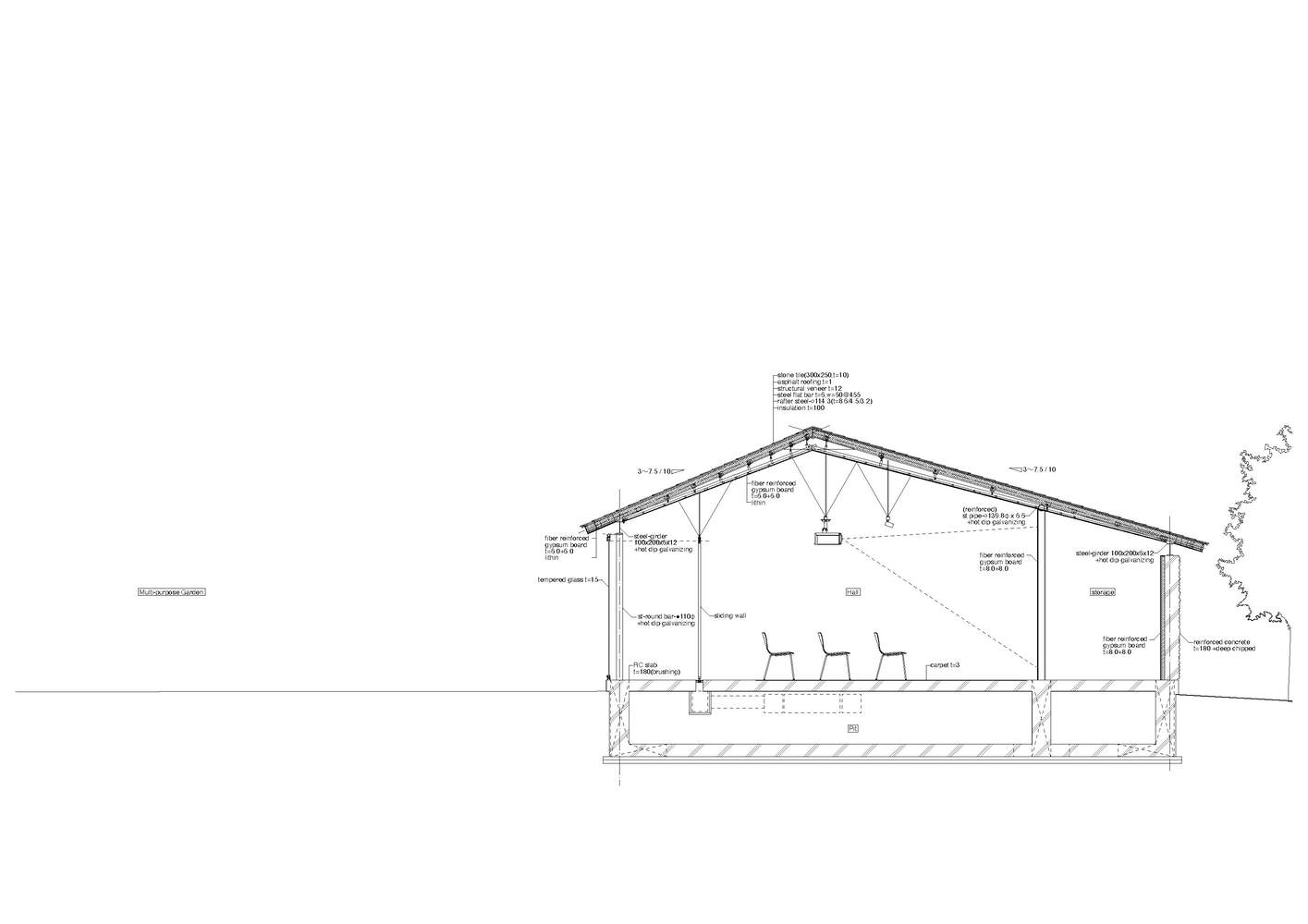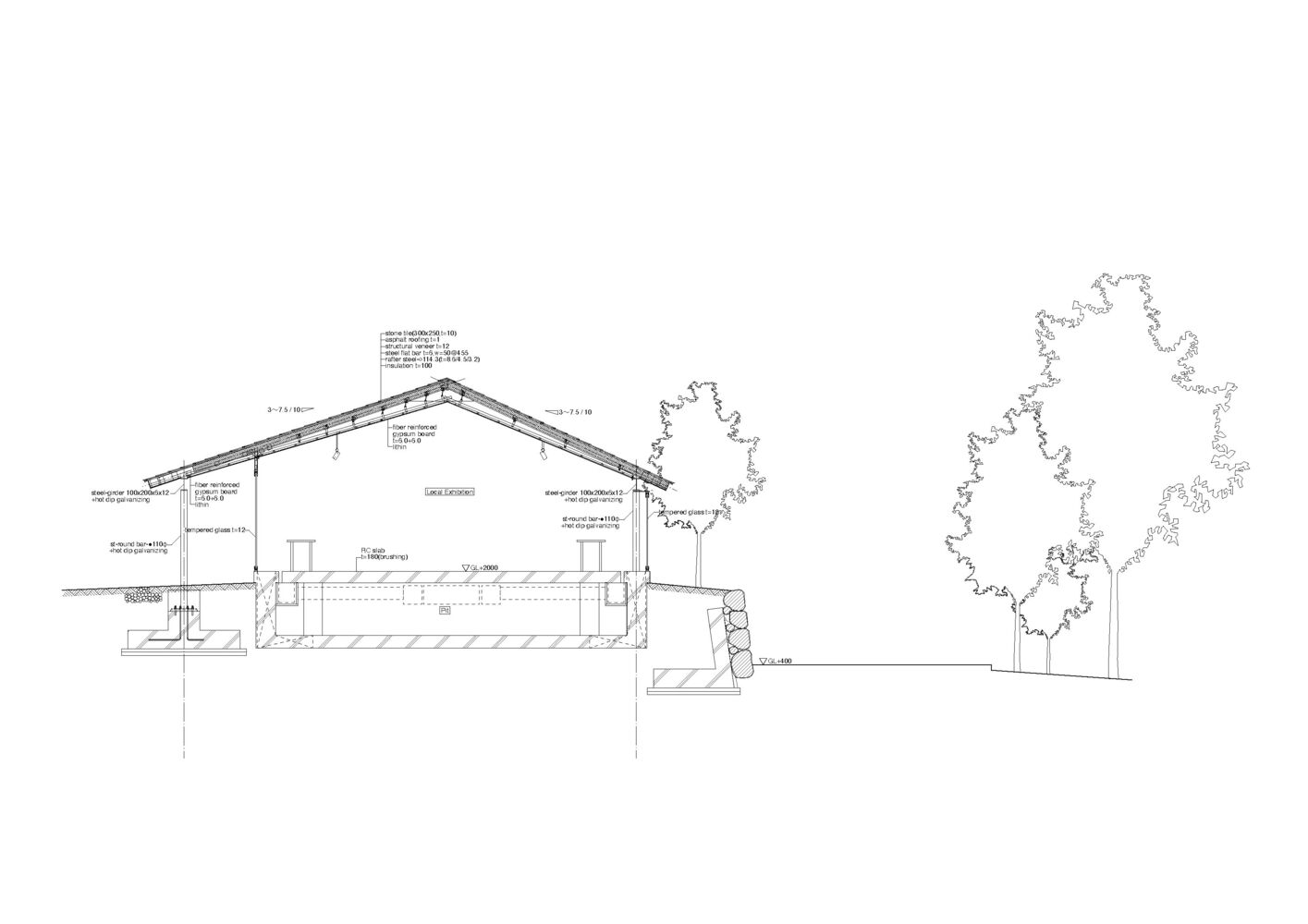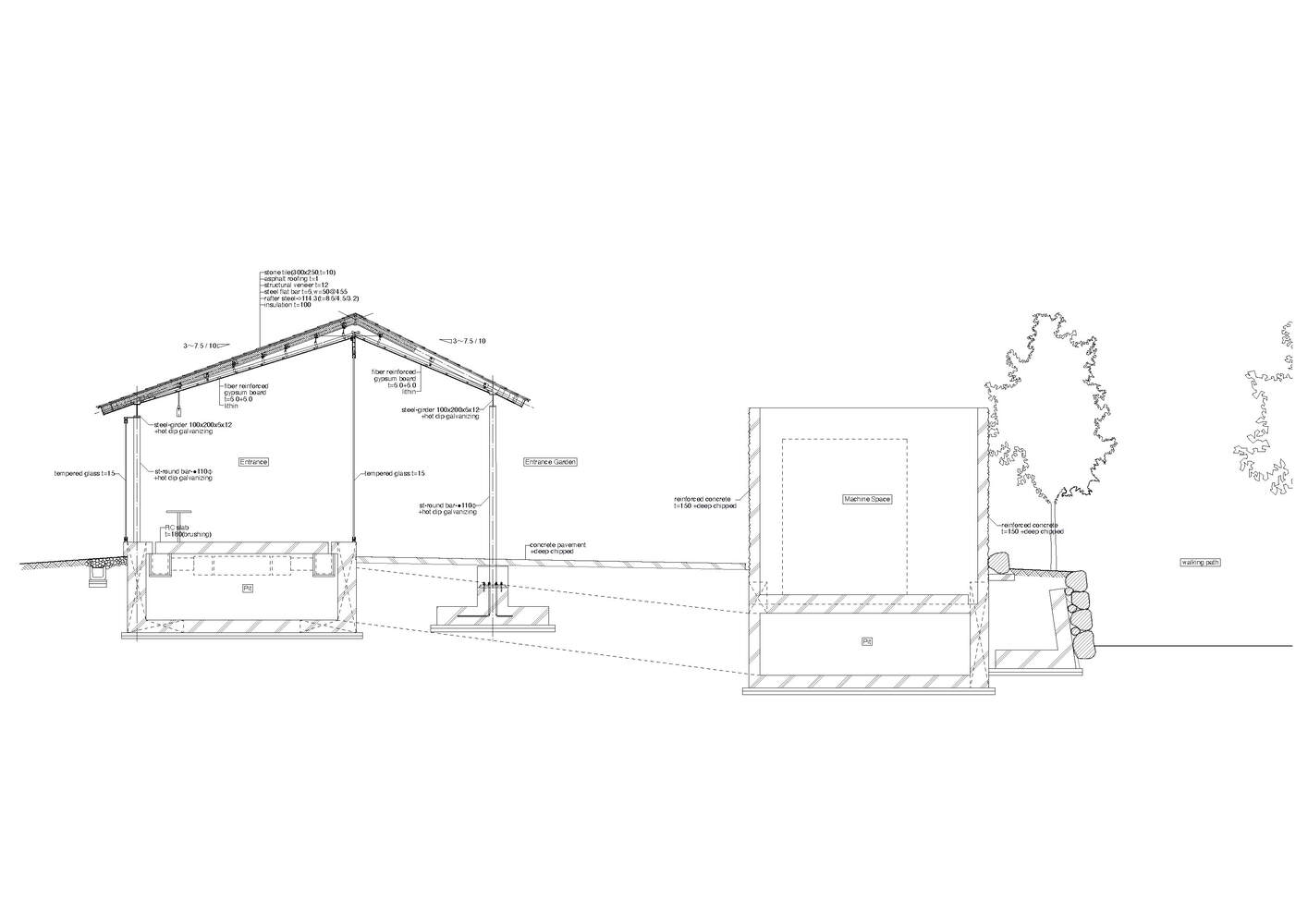 Yashima Mountaintop Park project is located on the mountain called Yashima which is a national landmark and a natural treasure in the Setonaikai National Park. This project was initiated to revitalize the entire mountain top area and this mountain-top park is designed to actualize and maximize its potential.

There used to be many buildings for sightseers, but many buildings had been demolished as they fell into disrepair as fewer sightseers came. Because of the strict regulations in this nationally preserved area, it's not allowed to make new buildings easily without going through a difficult permit process. So the area is in the process of returning to nature.

In such an area, we planned this long building as a part of the park following the shapes and various levels of the site so that it flows in and out of the many different spaces that the site has in order to actualize its potential. As such, the three dimensional path building touches the ground and then jumps up according to the character of the space and its function. There will be seven small open spaces on the ground determining the shape of the building to make one big park. People don't enter a building but a large open space walking through under the elevated part of the building. As people walk around the building, people will experience places like the viewing point, floating cafe in the trees, event space, and exhibition spaces.
from archdaily