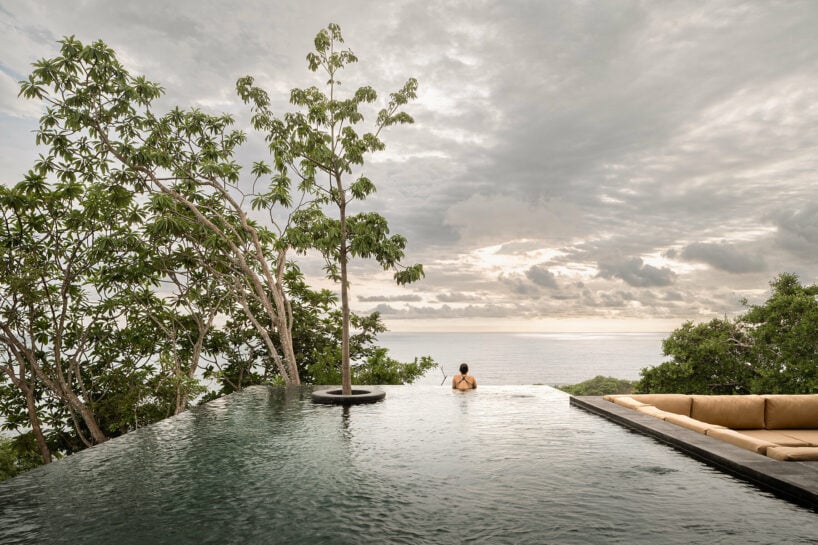 Zozaya Arquitectos-Casa Mateo
explore casa mateo: zozaya arquitectos' oasis on mexico's pacific coast
Zozaya Arquitectos의 건축은 콘크리트와 석재를 사용하여, 기본구조를 구축하고 로컬석재와 스틸을 사용하여 마감한다. 파로타목재의 따뜻함은 주변풍경과 어우러지는 회색분위기와 커피톤의 장면을 연출 시킨다. 양방향으로 열리는 내부공간은 바다로 부터 불어오는 해풍을 적극적 수용, 자연환기를 구현한다. 친자연적인 건축은 그린루프와 같이 자연과 건축이 공존하는 방법을 모색한다.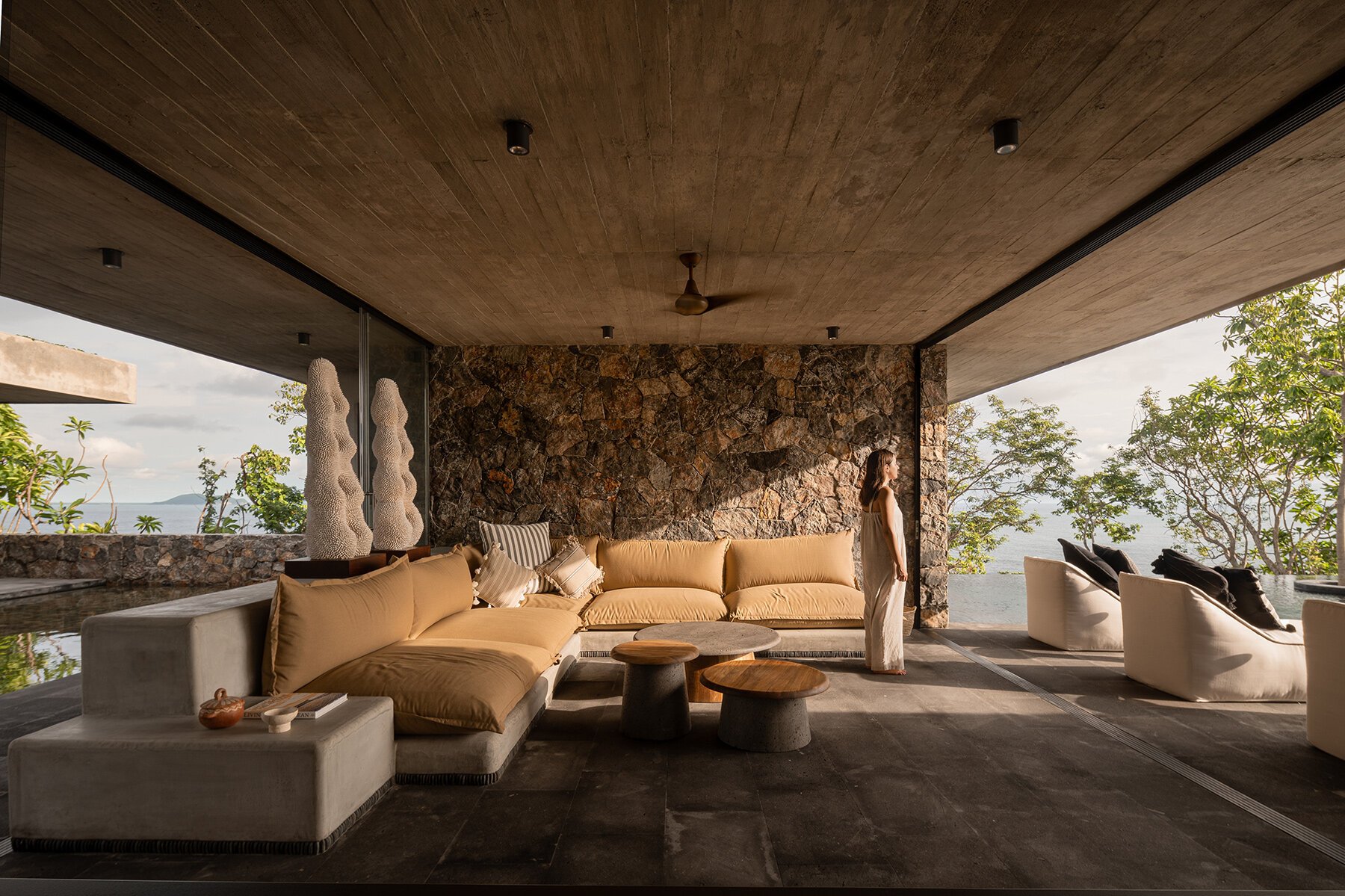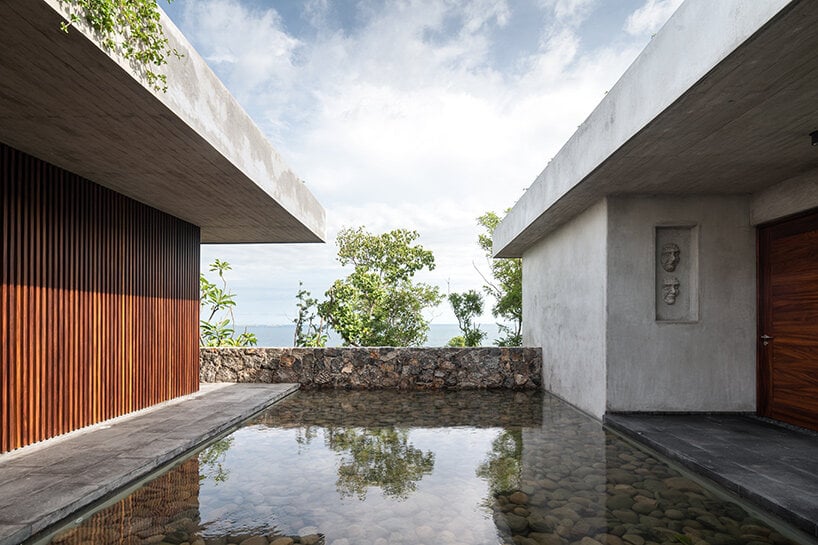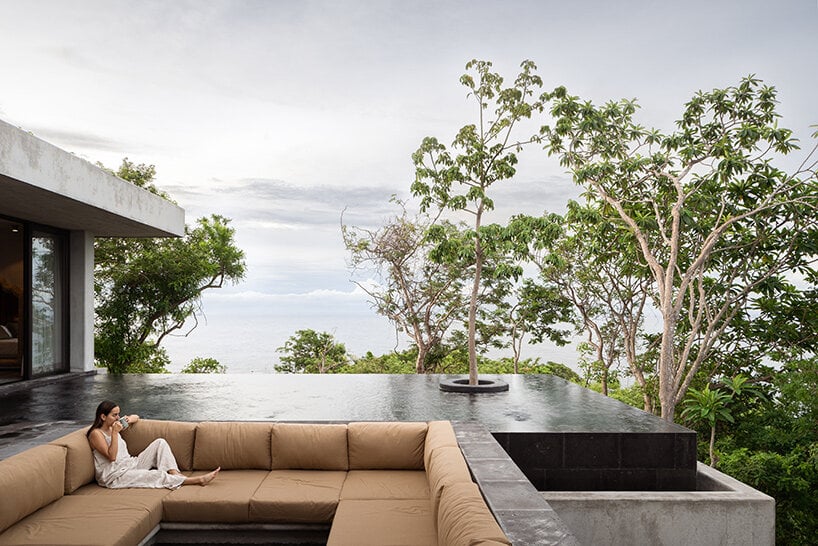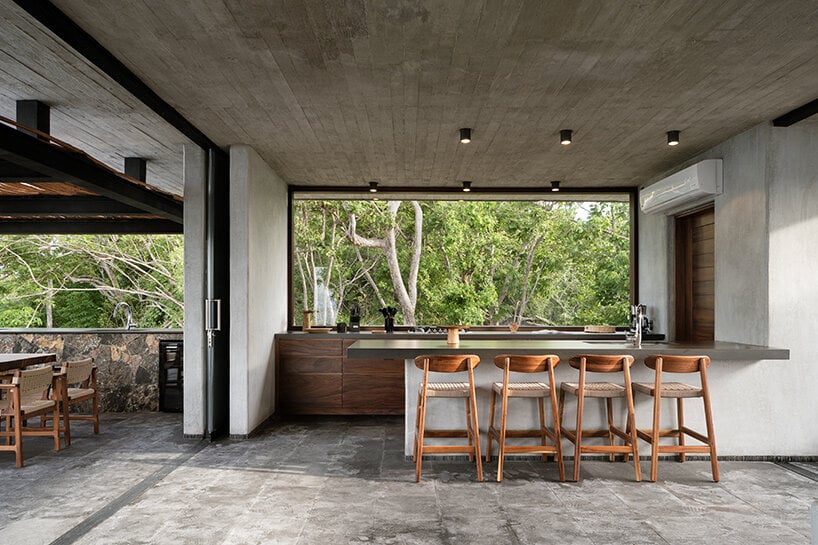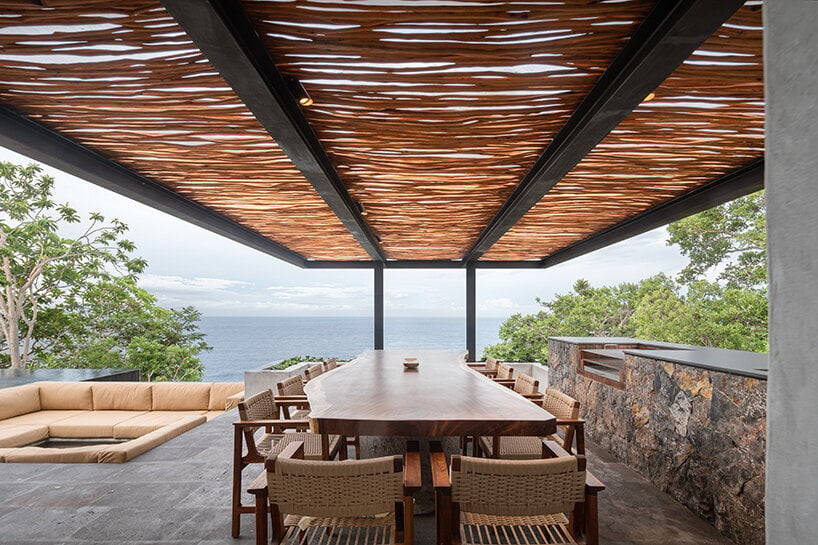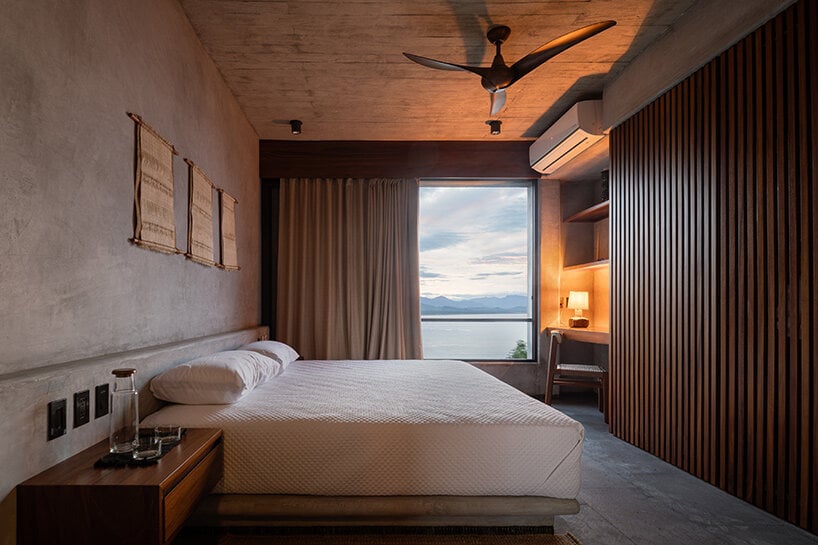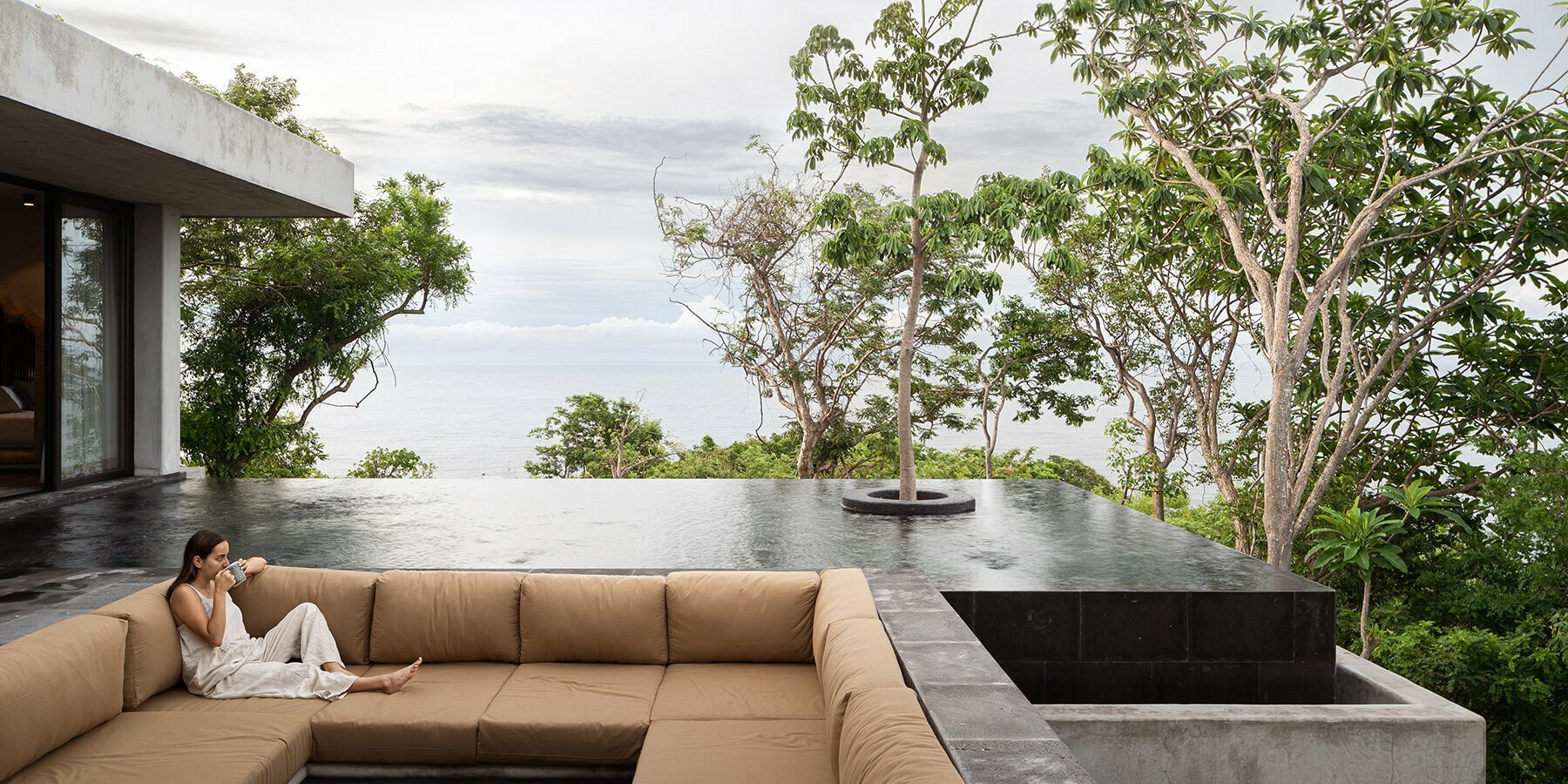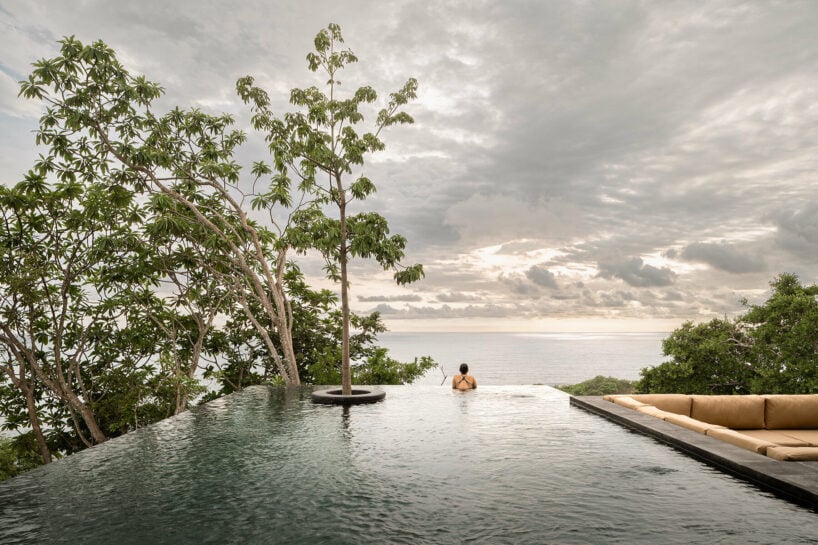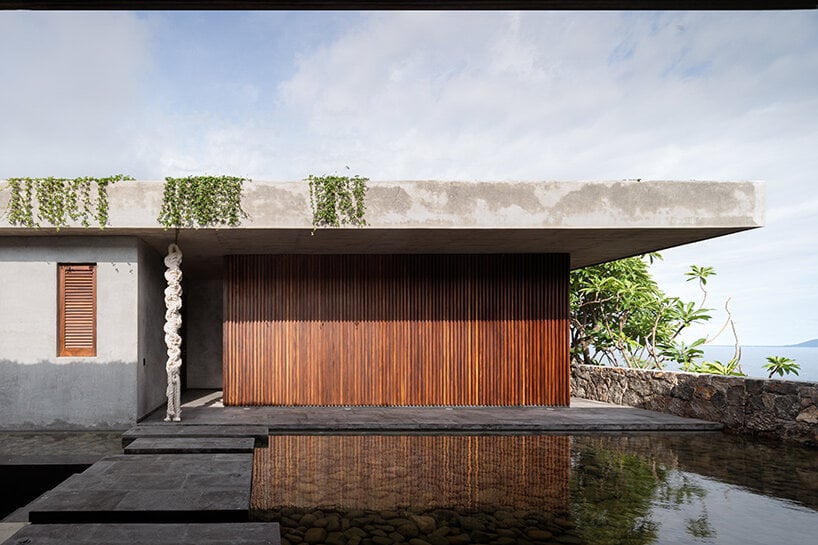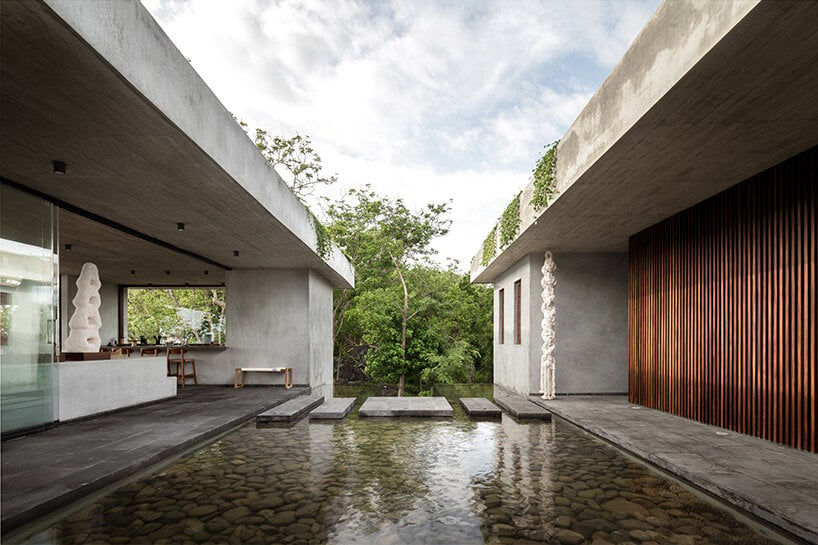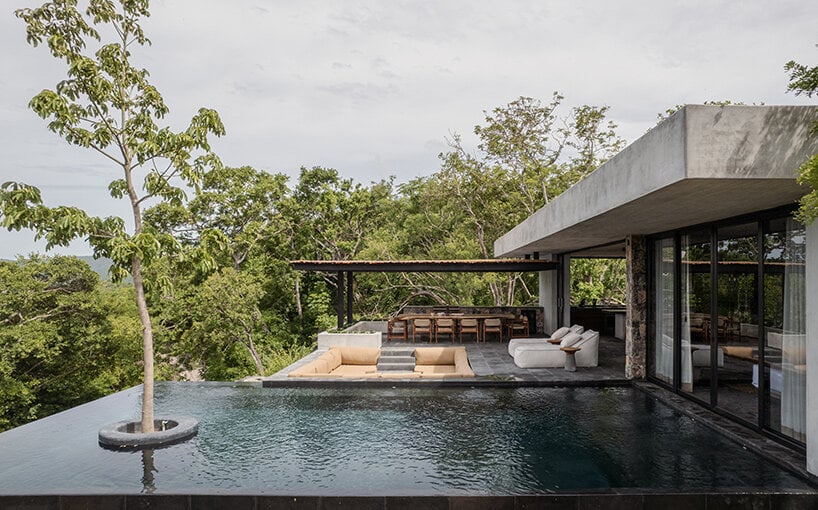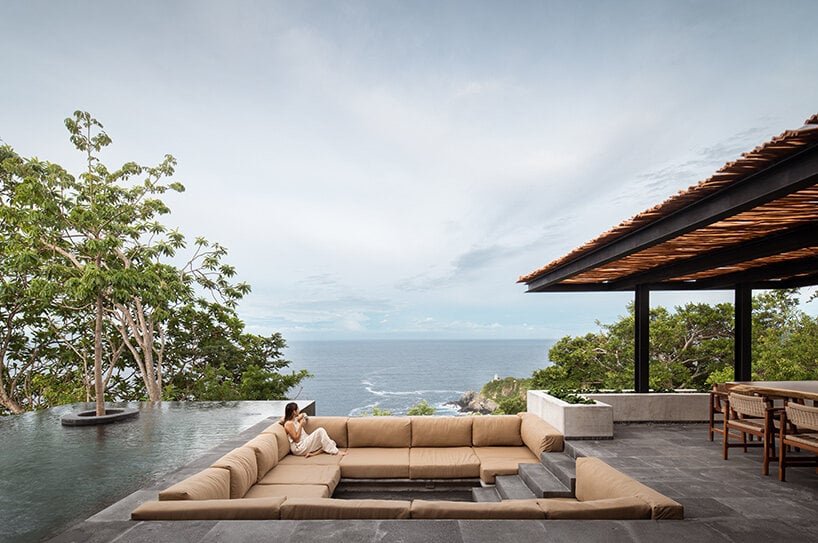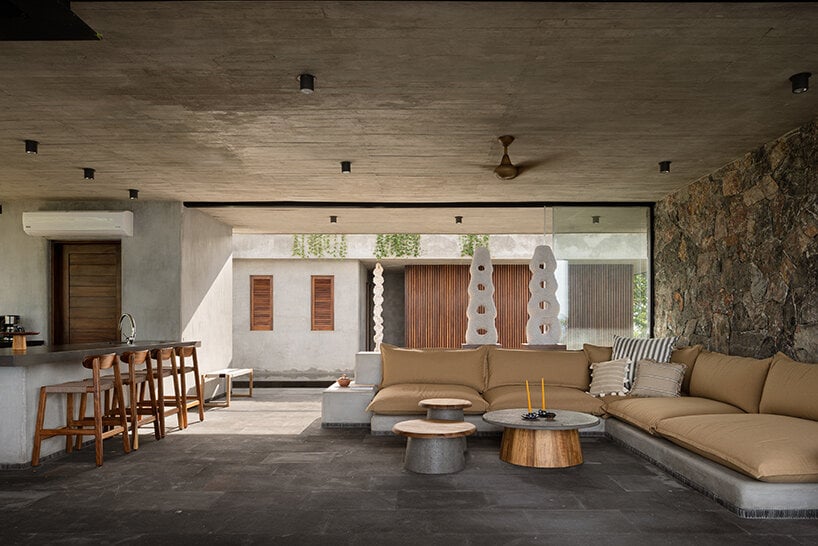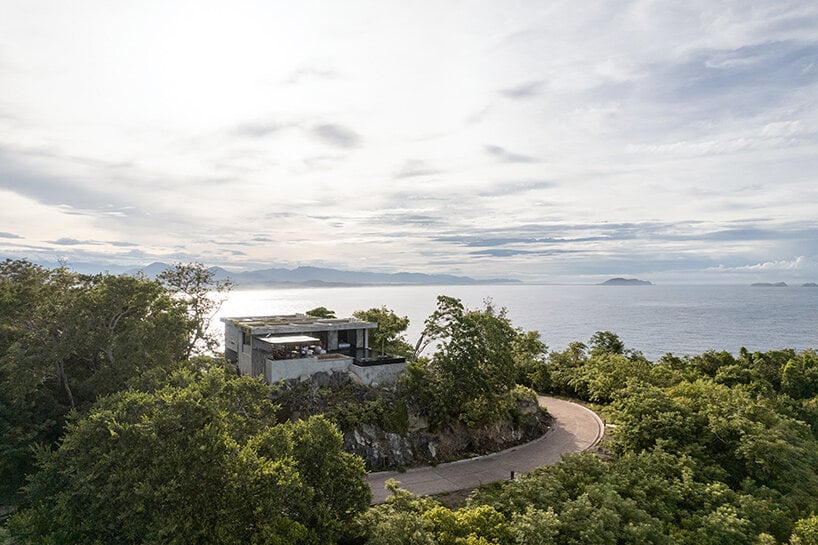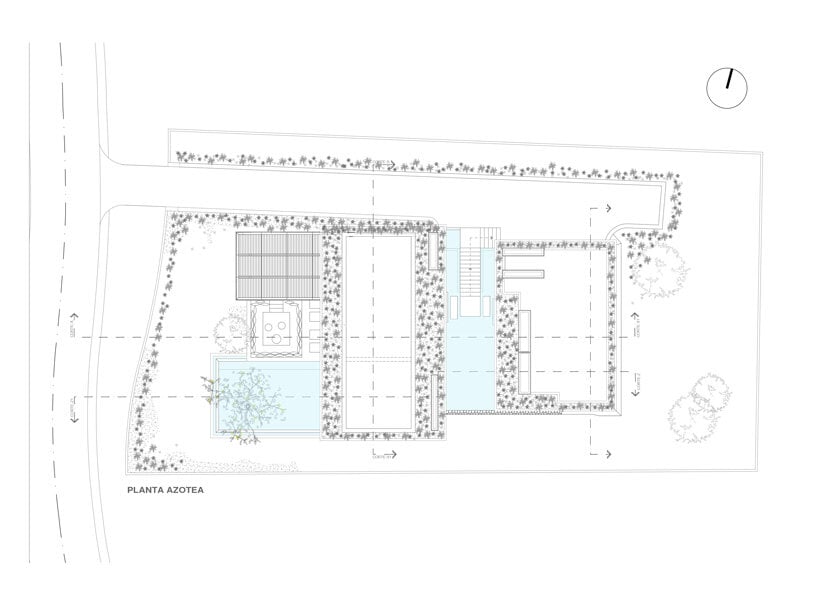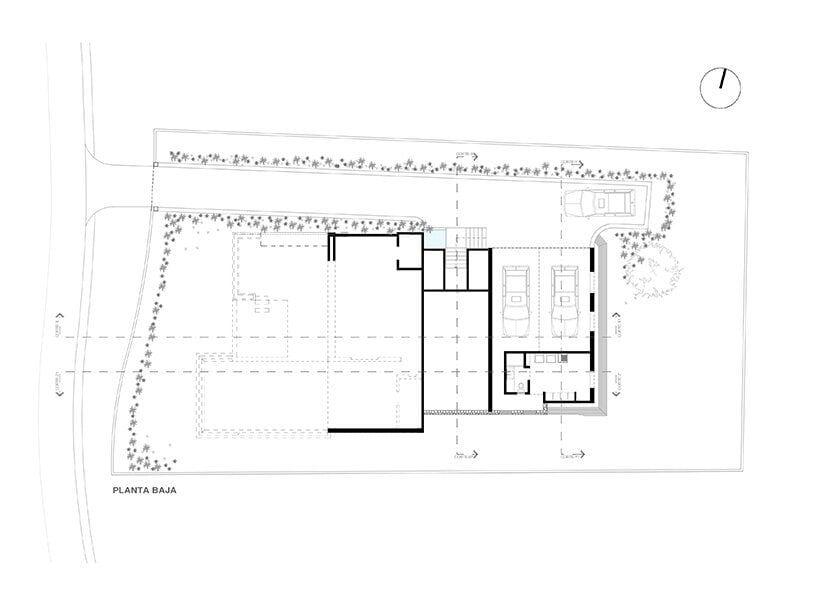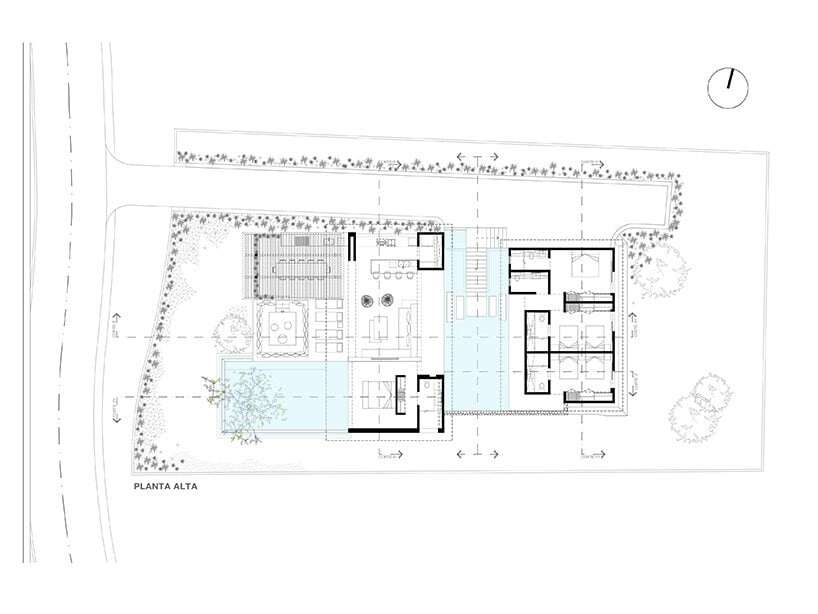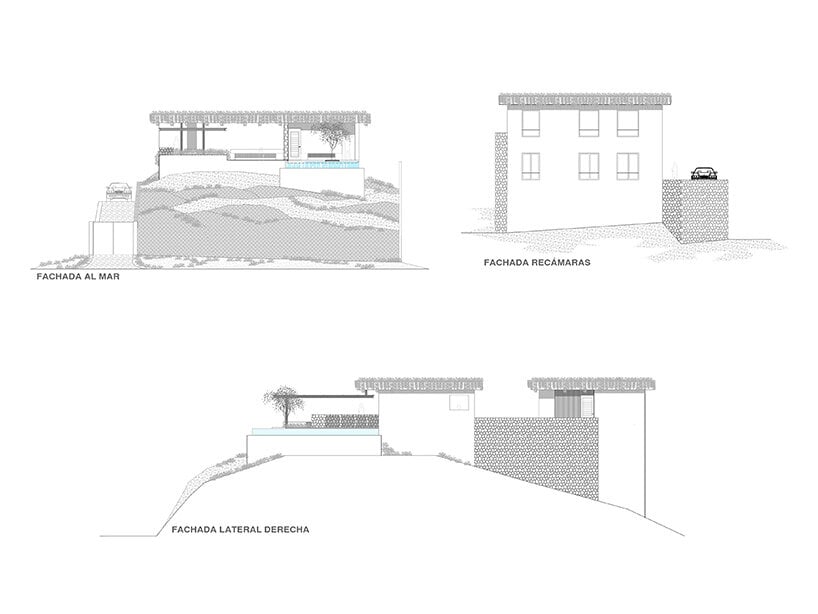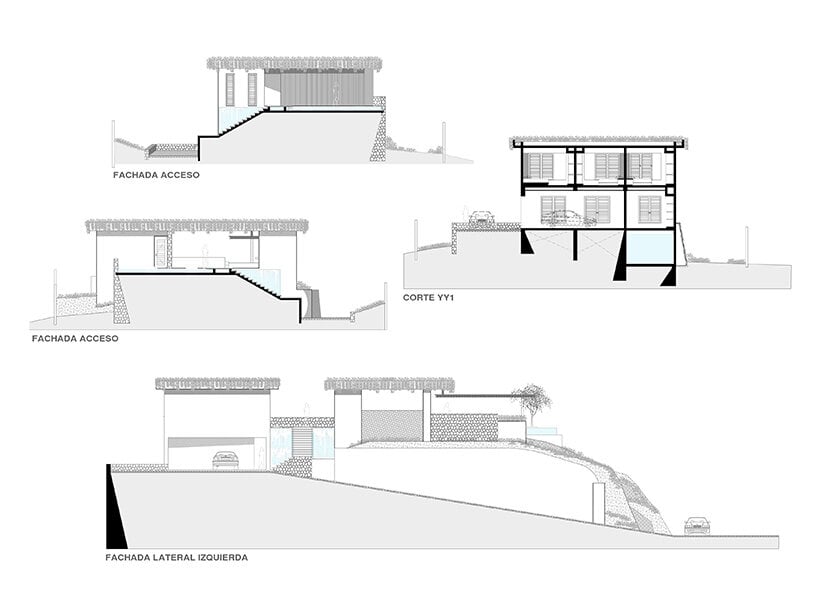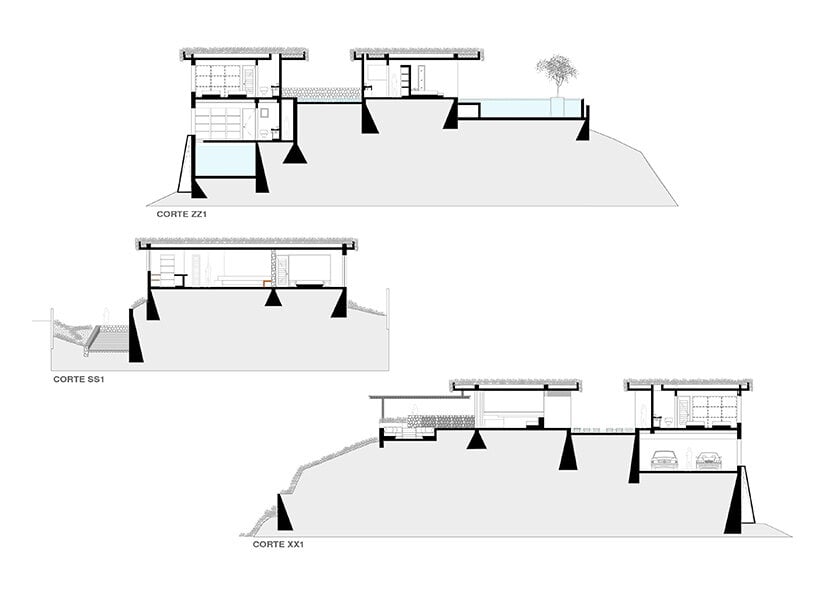 project title: Casa Mateo
architecture: Zozaya Arquitectos | @zozaya_arquitectos
location: Zihuatanejo, Guerrero, Mexico
lead architect: Daniel Zozaya Valdés
design team: Enrique Zozaya, Saddam Otero, Jesus Lopez, Luis Alonso, José Antonio Vázquez, Ana Karen Cadena
built area: 488 square meters
completion: 2022
photography: © Cesar Belio | @cesarbelio
A HOUSE INTERWOVEN WITH TERRACED POOLS
Zozaya Arquitectos designs its Casa Mateo as a celebration of its coastal and tropical site in Zihuatanejo, Mexico. Sited atop one of the highest points of the Punta Garrobo development, the house integrates into the sloping landscape and opens out toward views of the Pacific Ocean to the west and the jungle cliffs to the east. The architecture interweaves exterior terraces and serene pools of water, footpaths, and a sunken conversation pit. The design team thus emphasizes a daily connection with nature to create a daily oasis.

CASA MATEO IS DIVIDED BETWEEN TWO BLOCKS
The design team at Zozaya Arquitectos sites its Casa Mateo within a small clearing in the lush, cliffside jungle. As such, the house is accessed by a steeply drive that winds its way up the hillside. Overall the dwelling is divided into two volumes. Upon entry, occupants ascend a stairway between these two stone blocks and are ultimately greeted by the central courtyard with its mirrored water feature and stunning views of the ocean and jungle.
The two geometries are organized between the home's private and social spaces — with one hosting three bedroom suites and the other containing the kitchen, living and dining areas, which open onto a pergola terrace. This second block houses the master bedroom suite which opens directly out to the infinity pool and ocean views with its full-height wall of sliding glass.

THE DESIGN BY ZOZAYA ARQUITECTOS
Zozaya Arquitectos builds the primary structure of its Casa Mateo from concrete and masonry, with additional details of local stone and steel. The warmth of Parota wood is evident, creating an atmosphere of gray and coffee tones which blend seamlessly into the surrounding landscape.
With interiors that open widely in both directions, the architecture is passively cooled through cross ventilation, in order to accommodate the beach environment. In order to reduce paved surfaces and harmonize with the native vegetation, the team installs green roofs. Furthermore, the house is designed with its own sewage and greywater treatment plant, allowing for reuse and reduced environmental impact.
from designboom