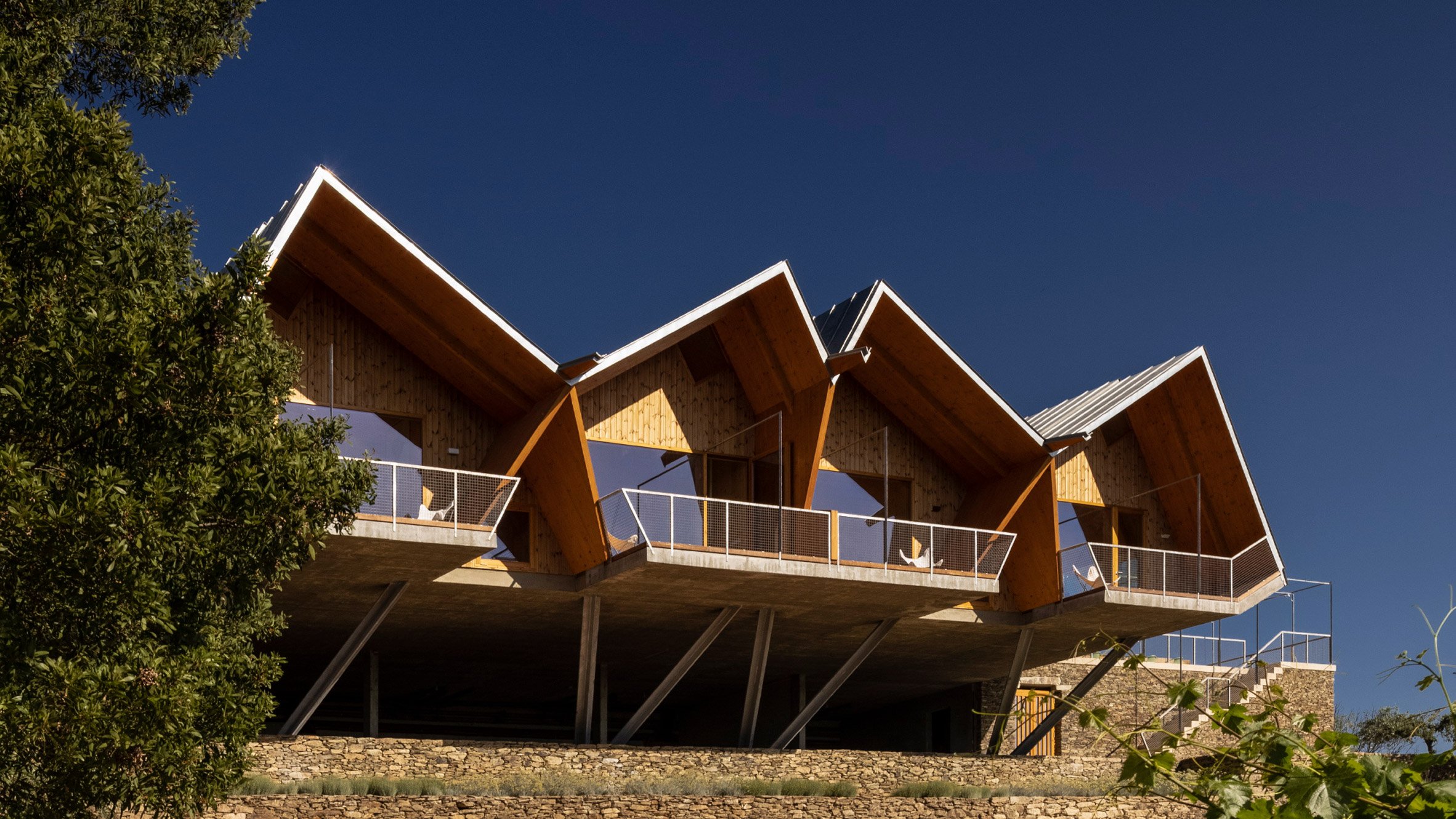 Carlos Castanheira adds angular apartments to Quinta da Faísca vineyard
포루투갈 북부 와인 관광의 핫스팟, Favaios의 Quinta da Faísca 포도원이 내려다 보이는 장소에 4개의 게스트 파빌리온이 제안된다. 포르토 지역건축가, Castanheira의 디자인 방향은 지그재그 모양의 불규칙 형태를 통해 다양한 건축경험을 방문객들에게 제공한다. 관광객들의 숙박제공을 기본으로 하며, 수영을 포함한 다양한 부대시설이 함께 제공된다. 탁트인 전망은 이곳을 더 매력적으로 만드는 요건 중 하나이다.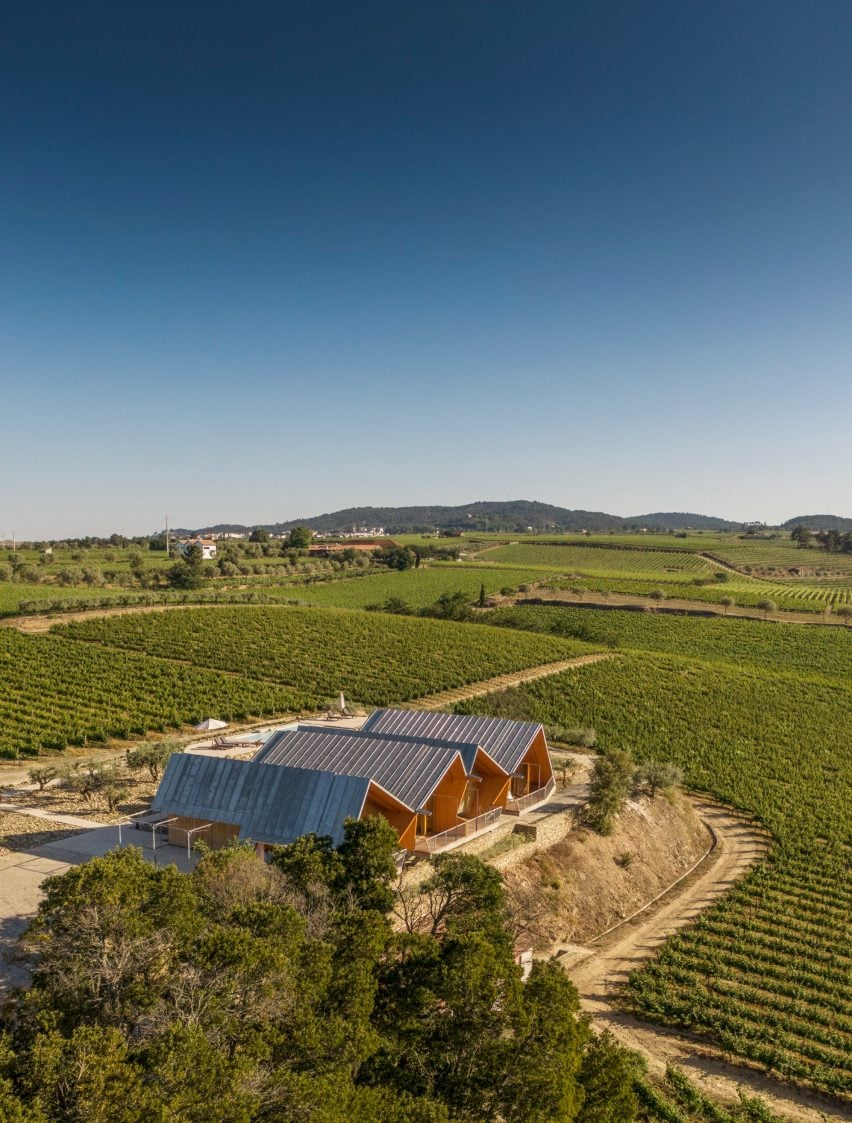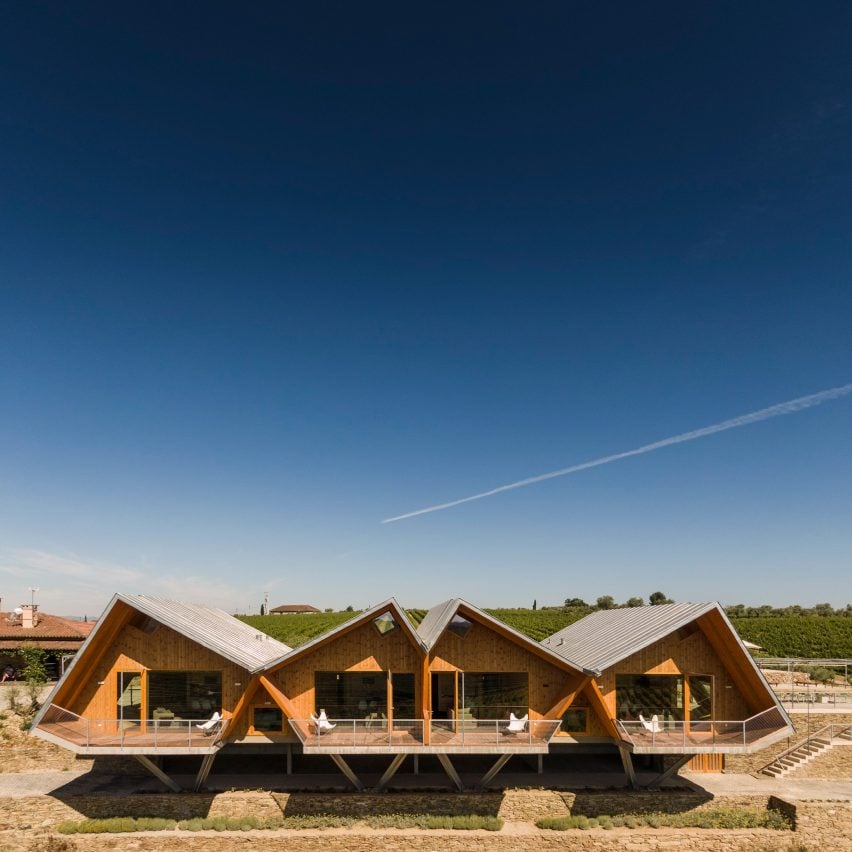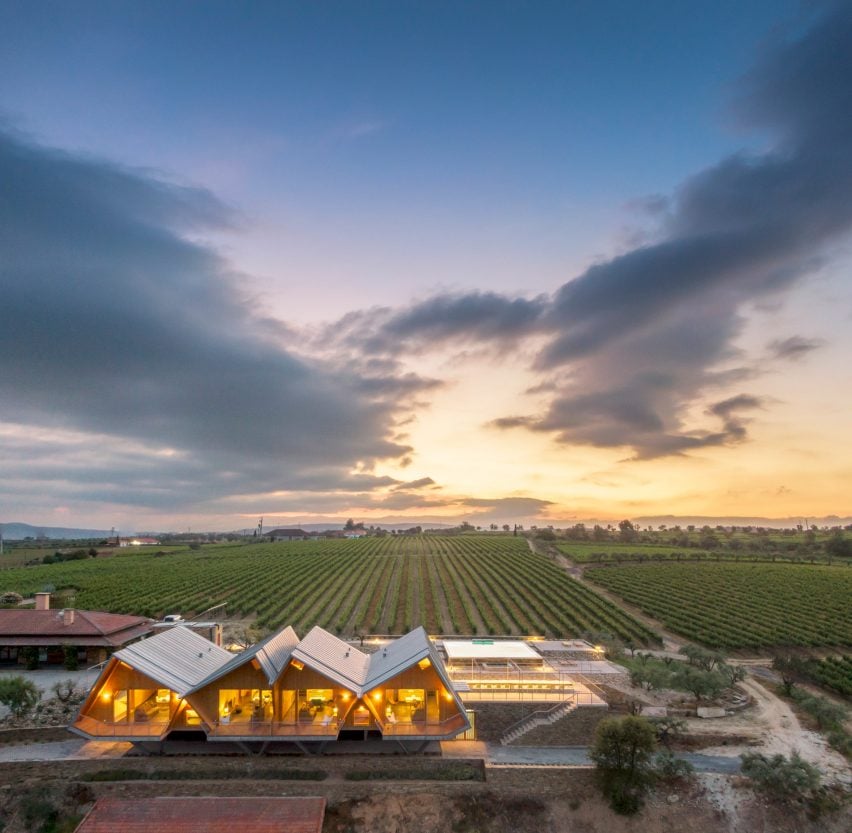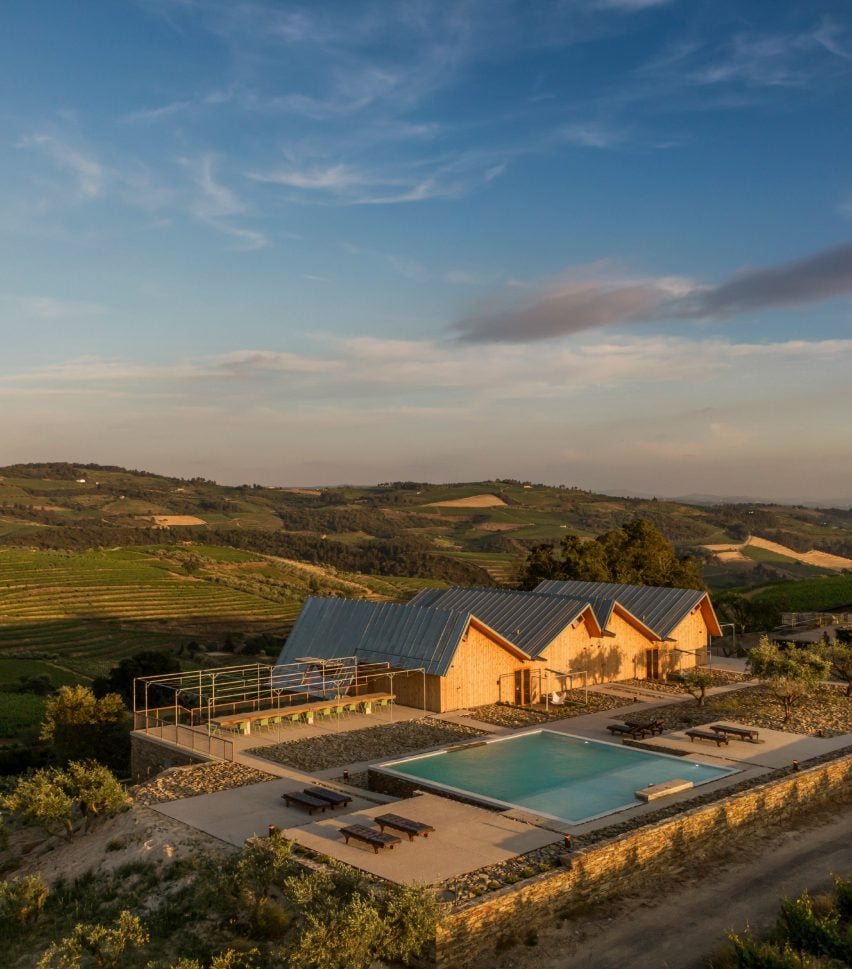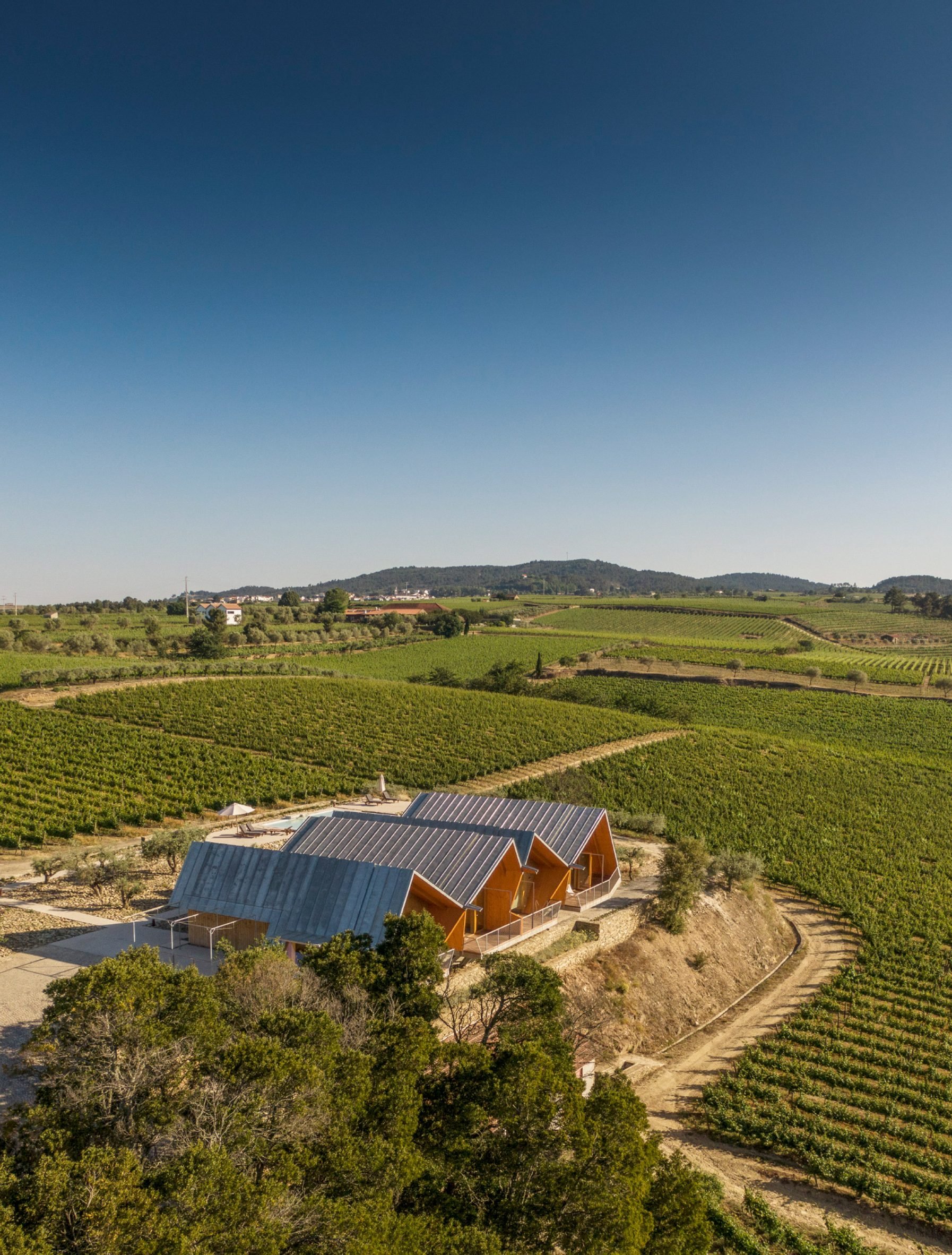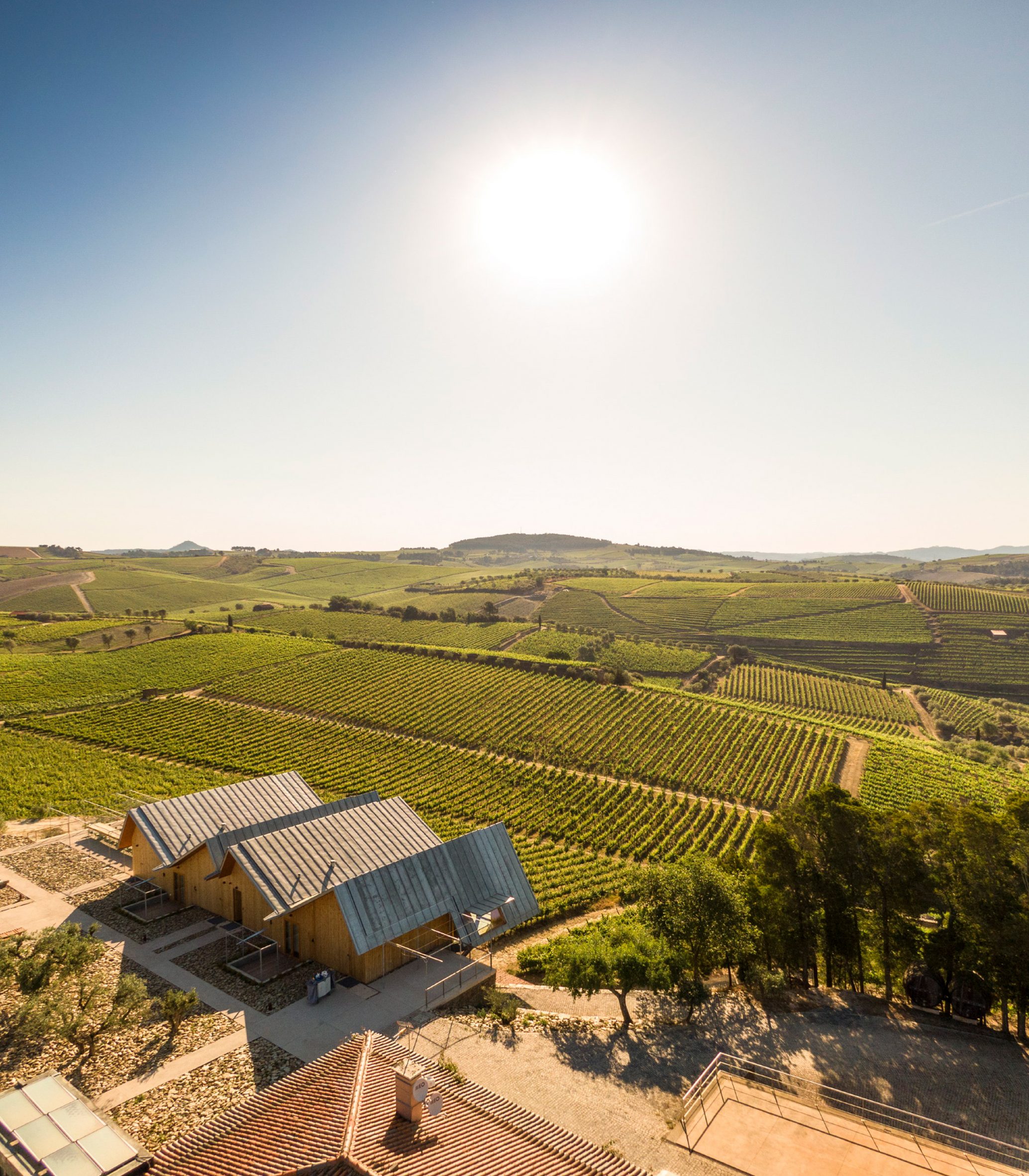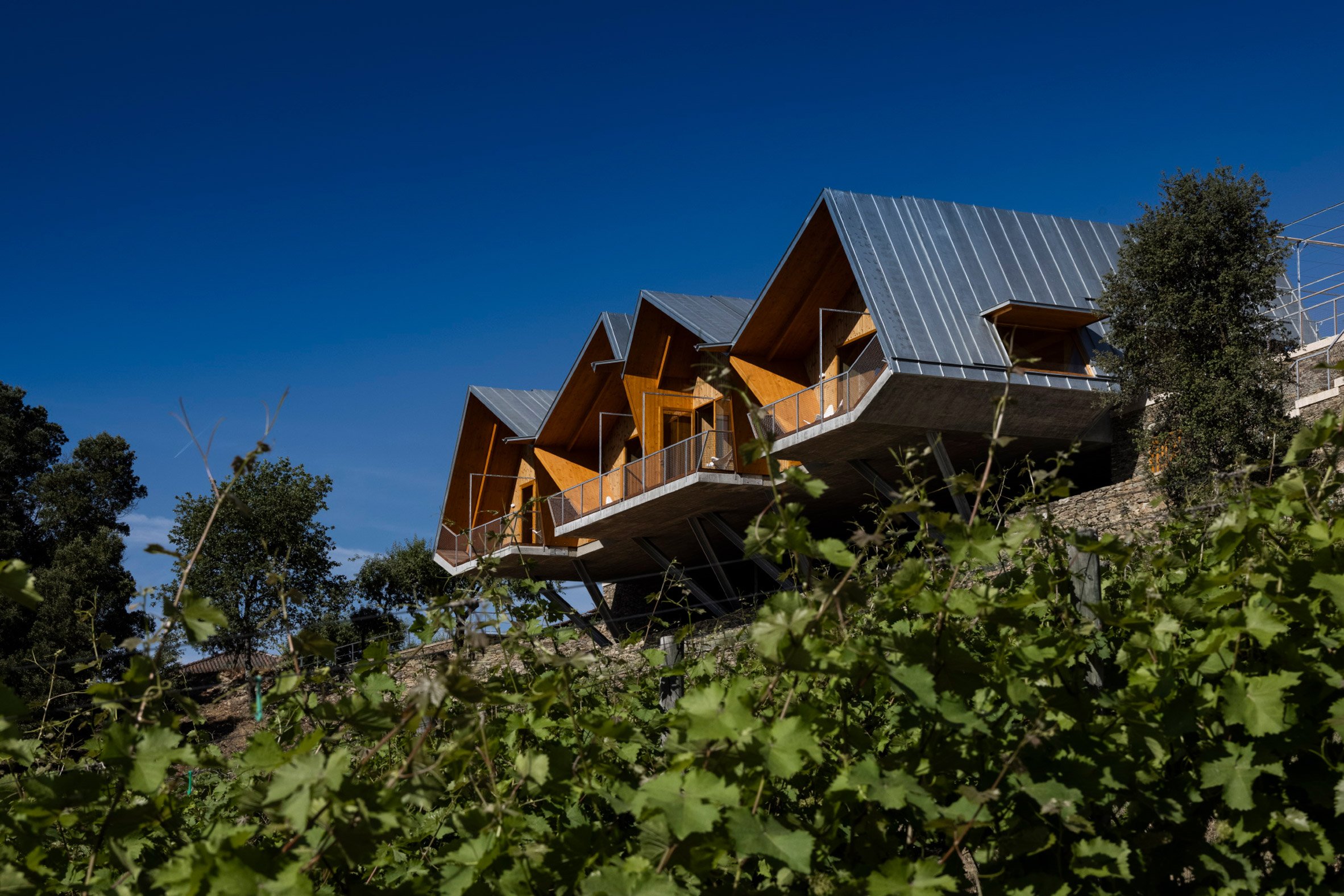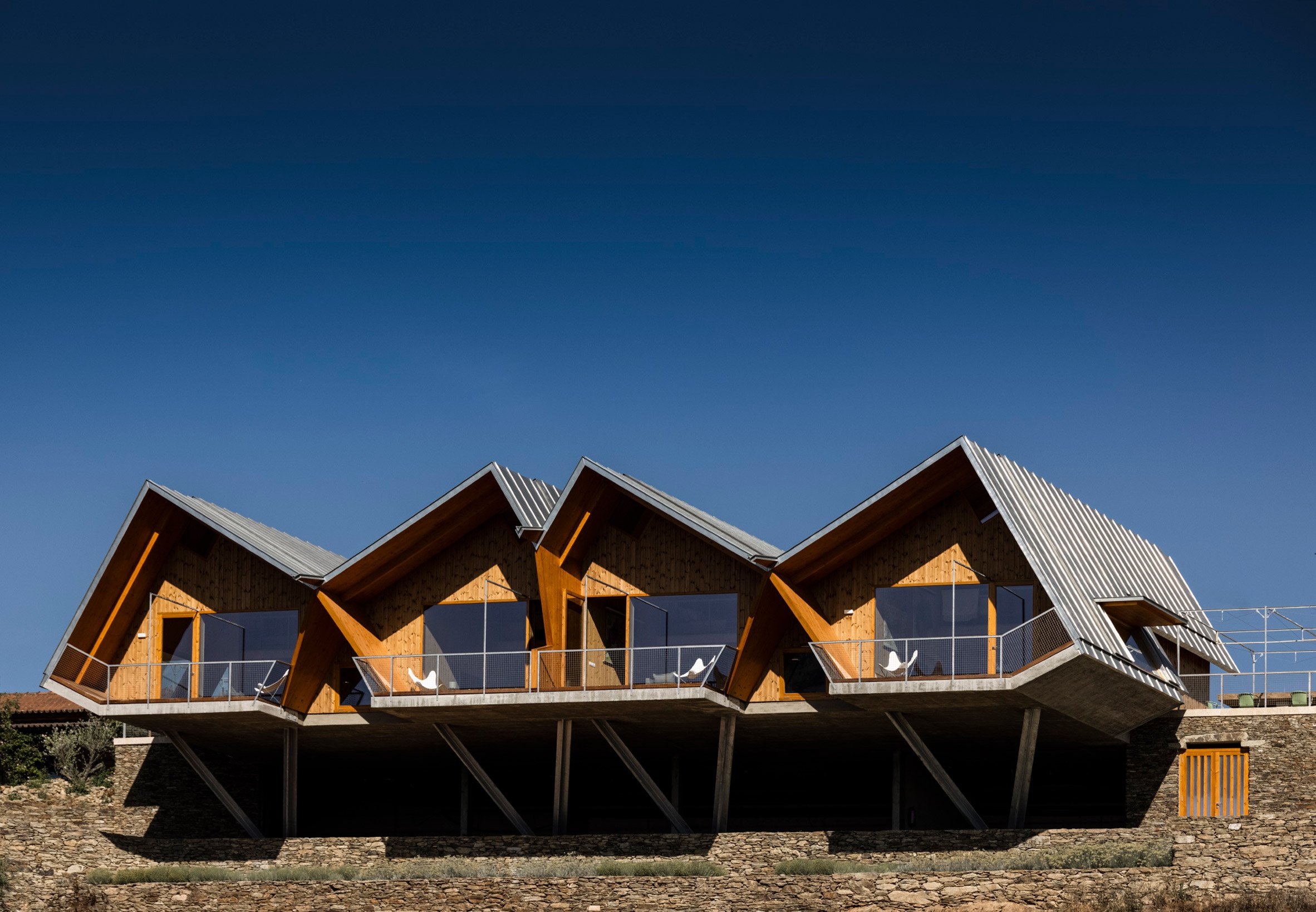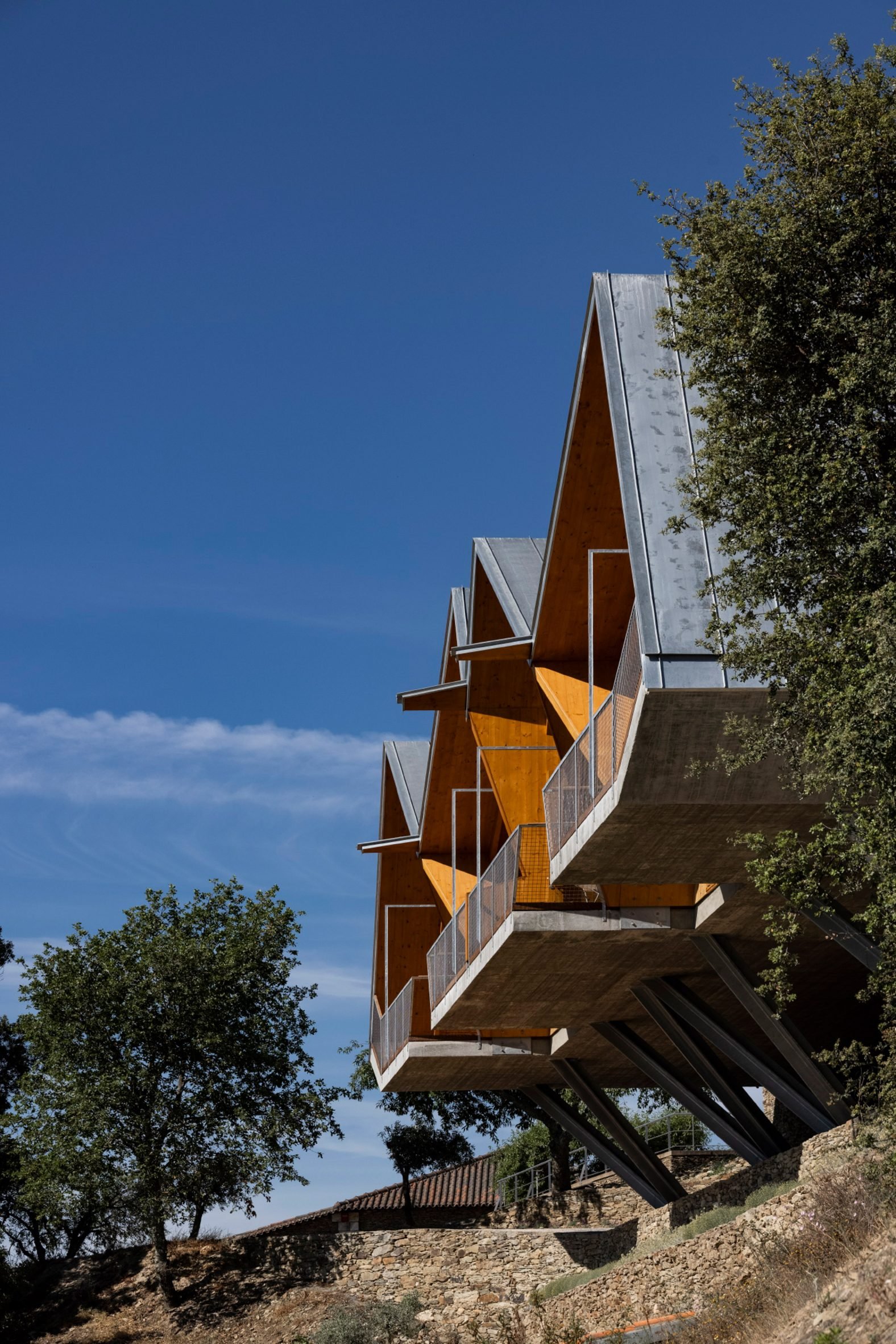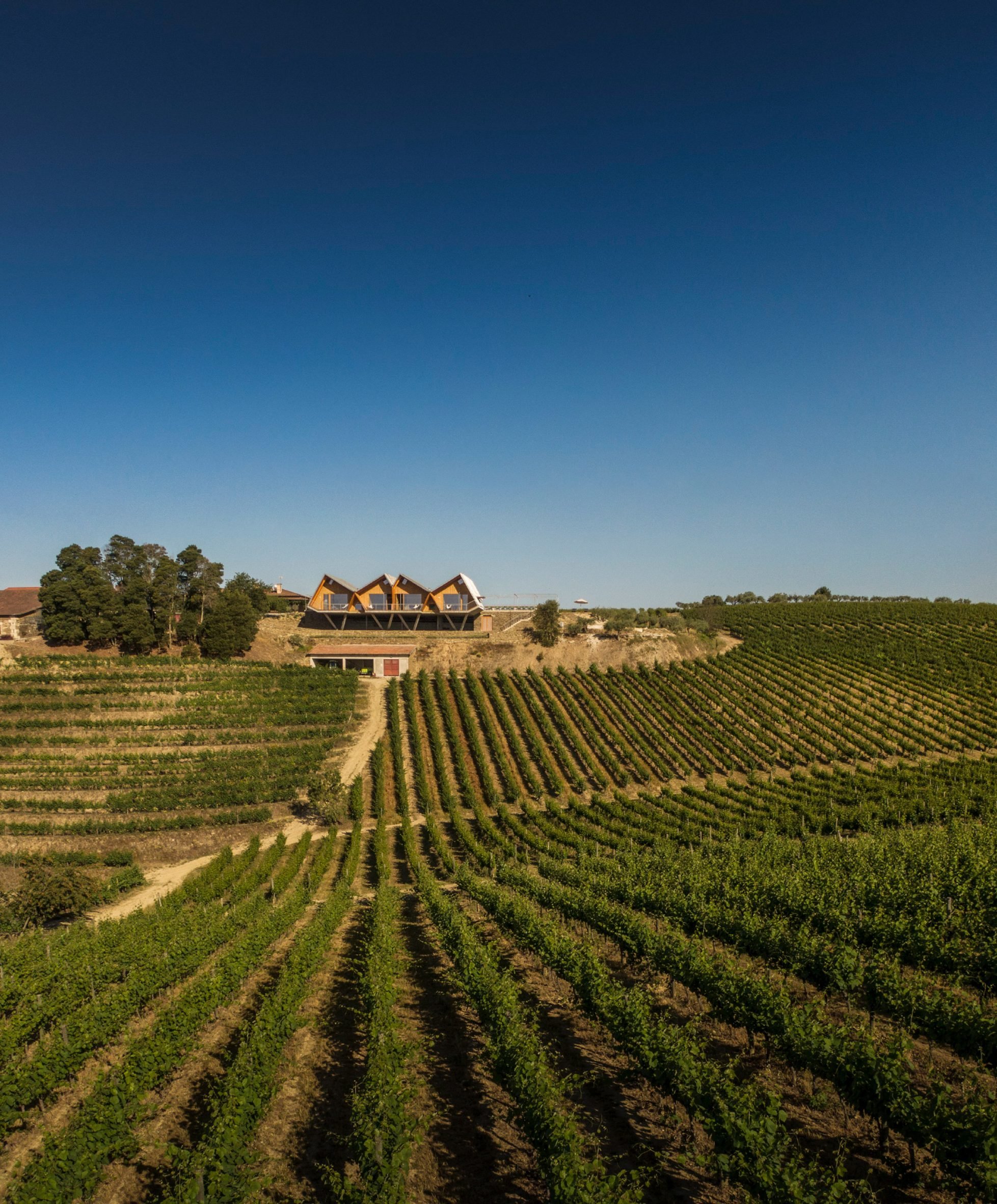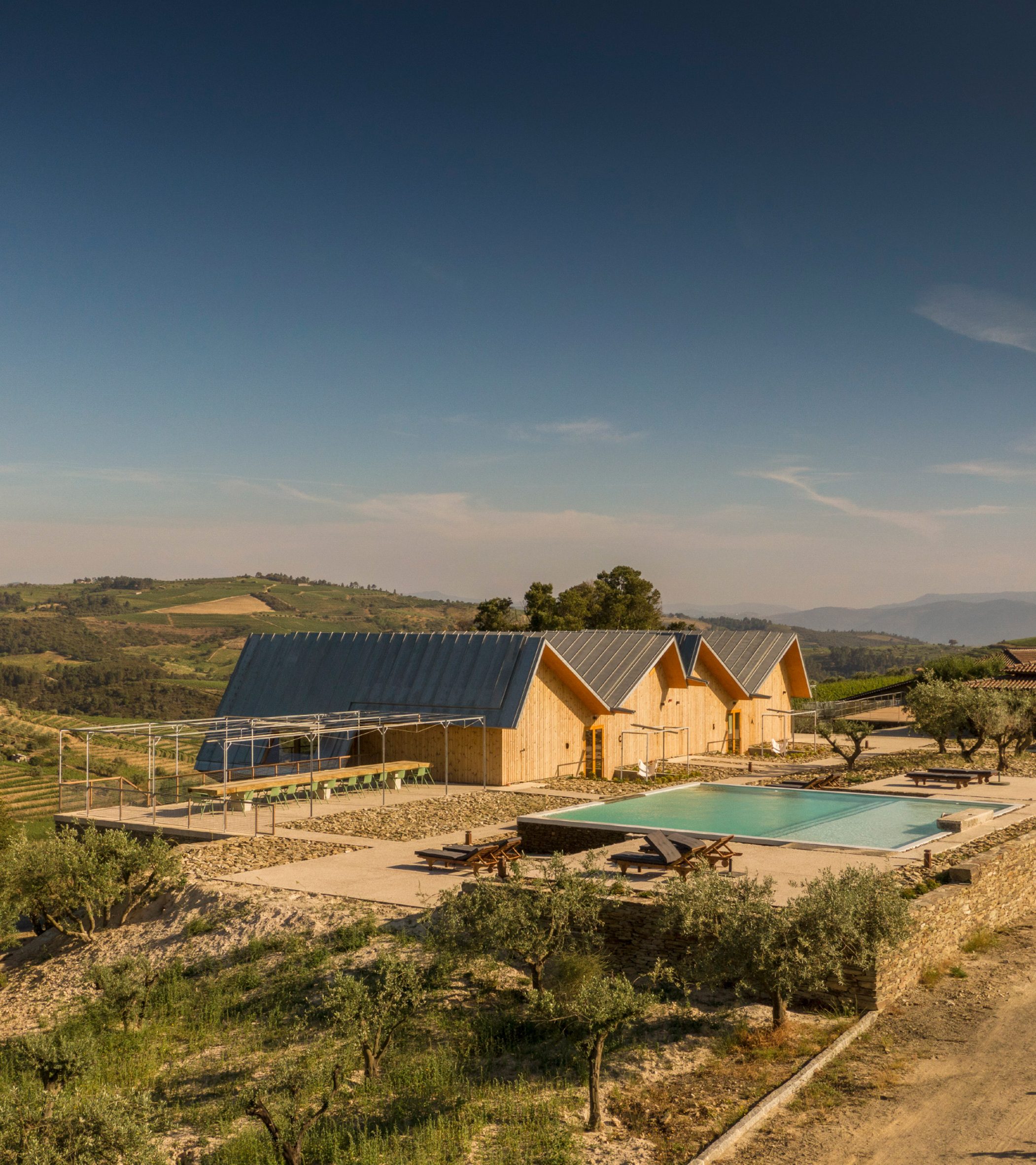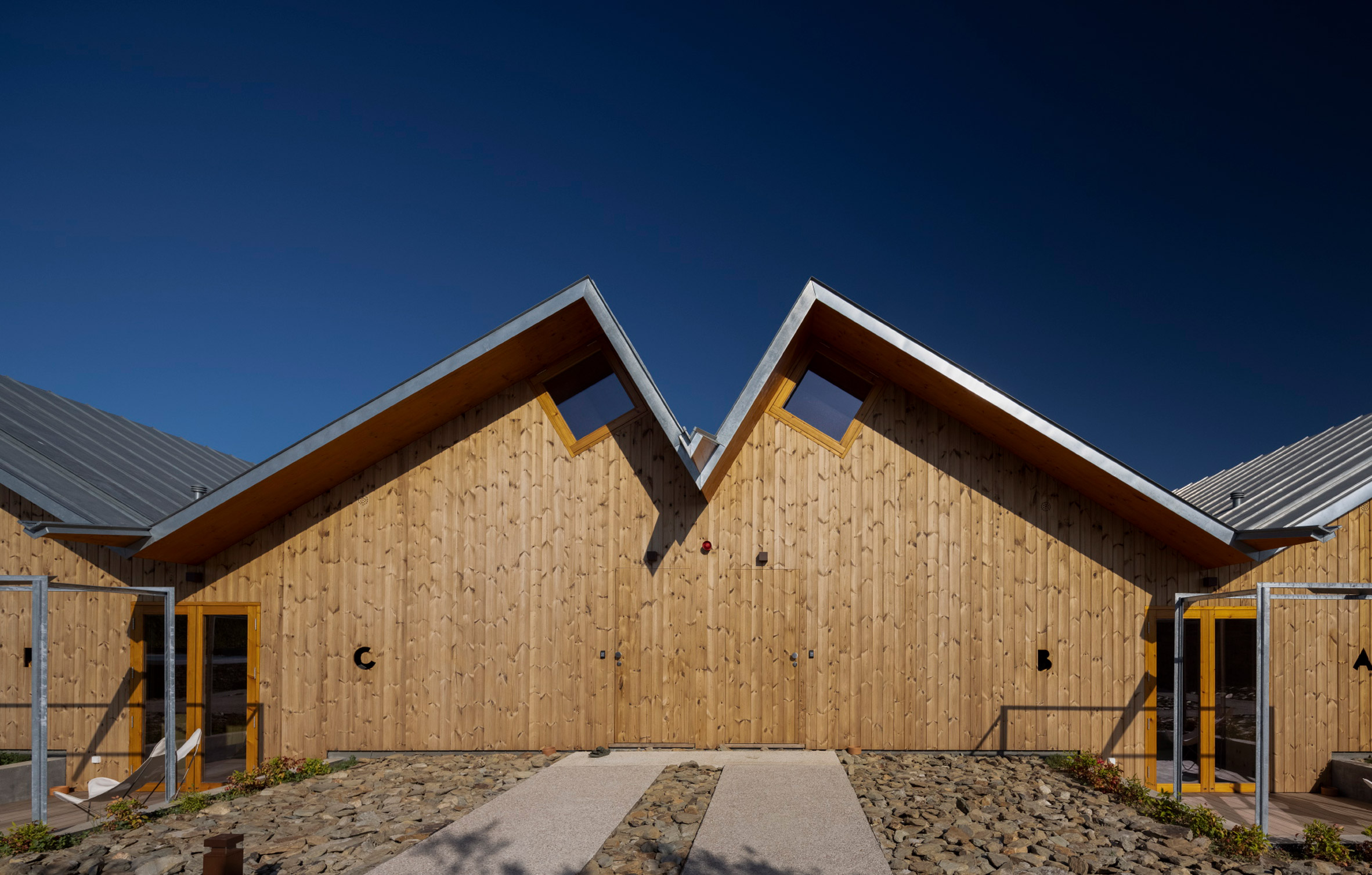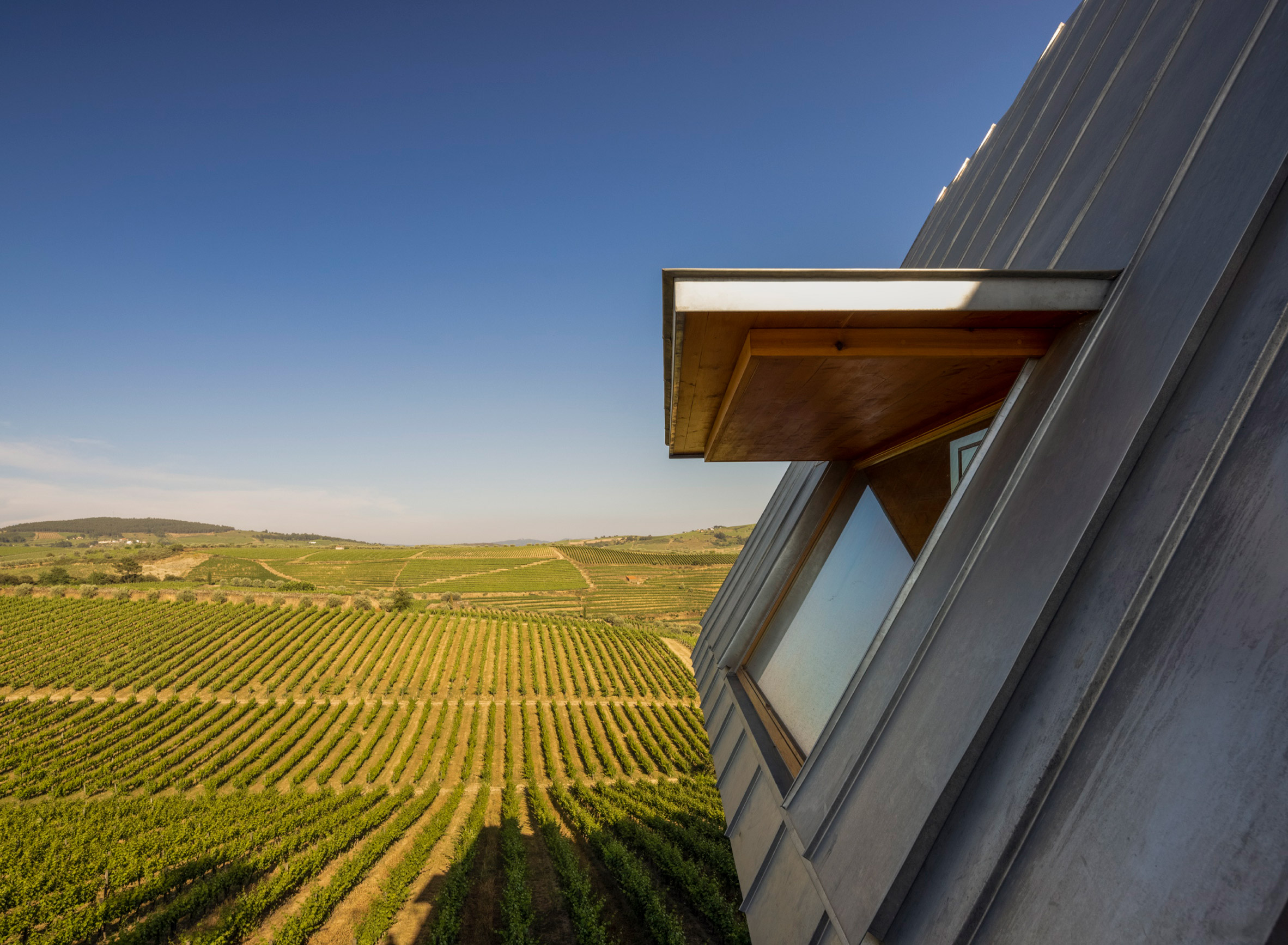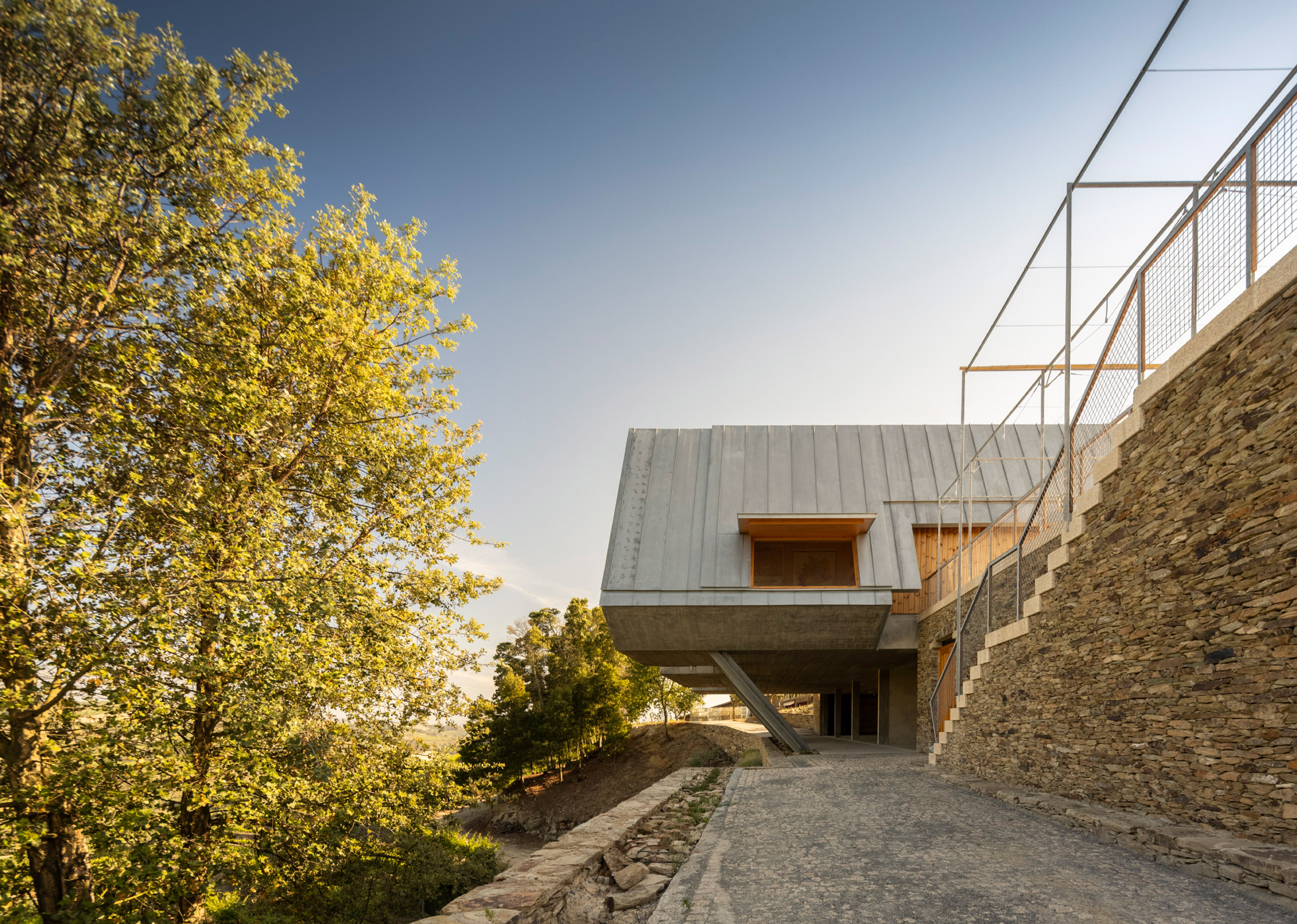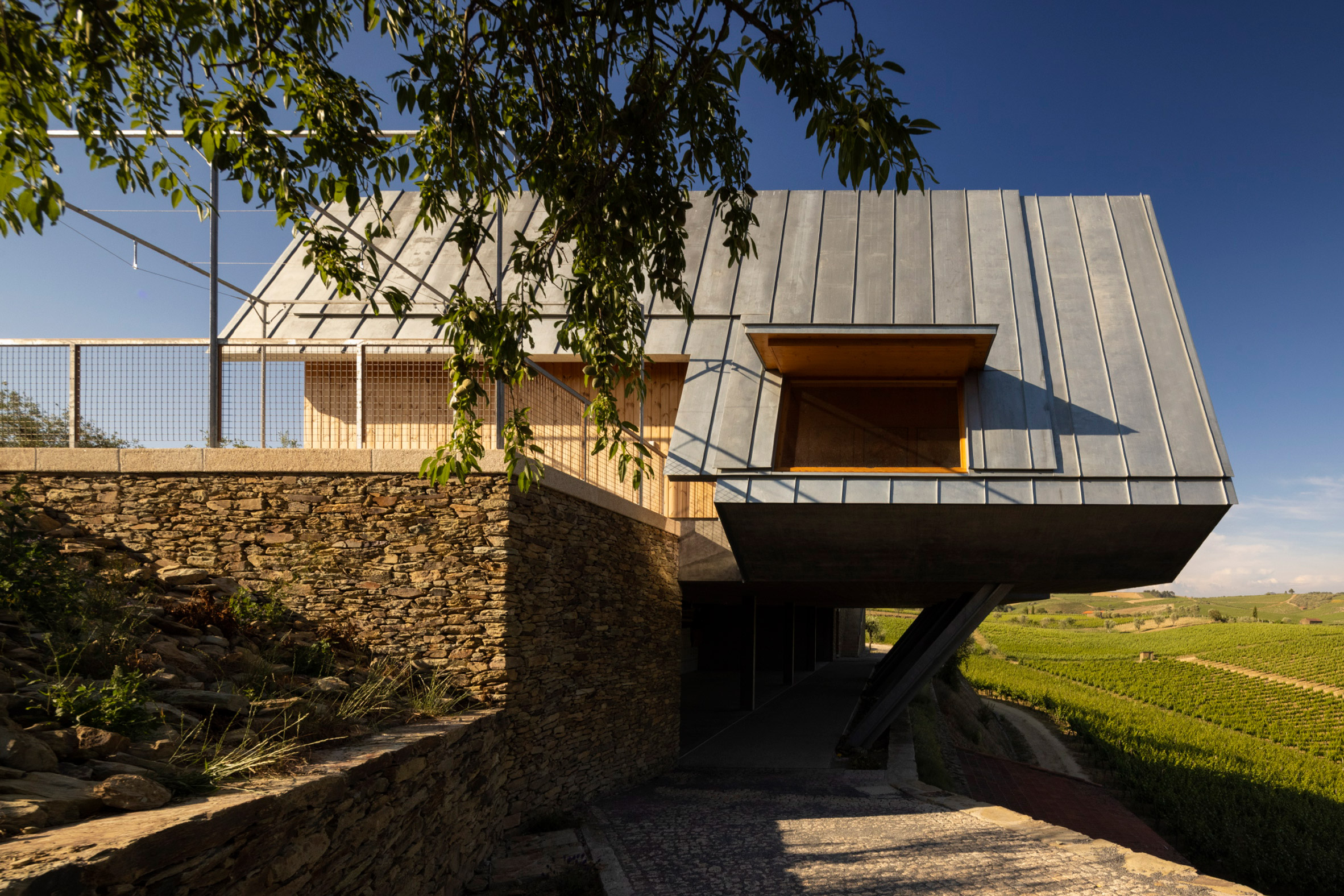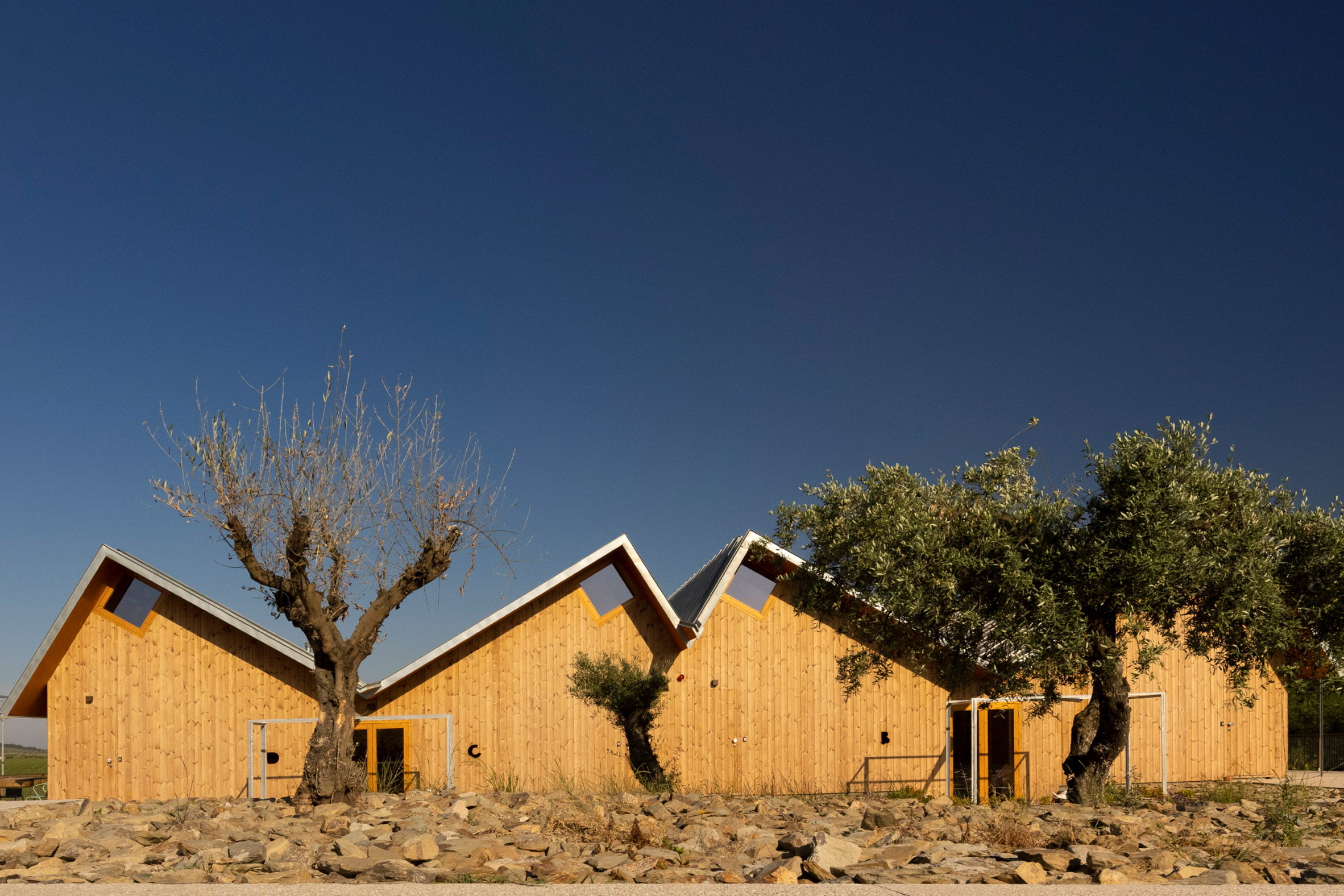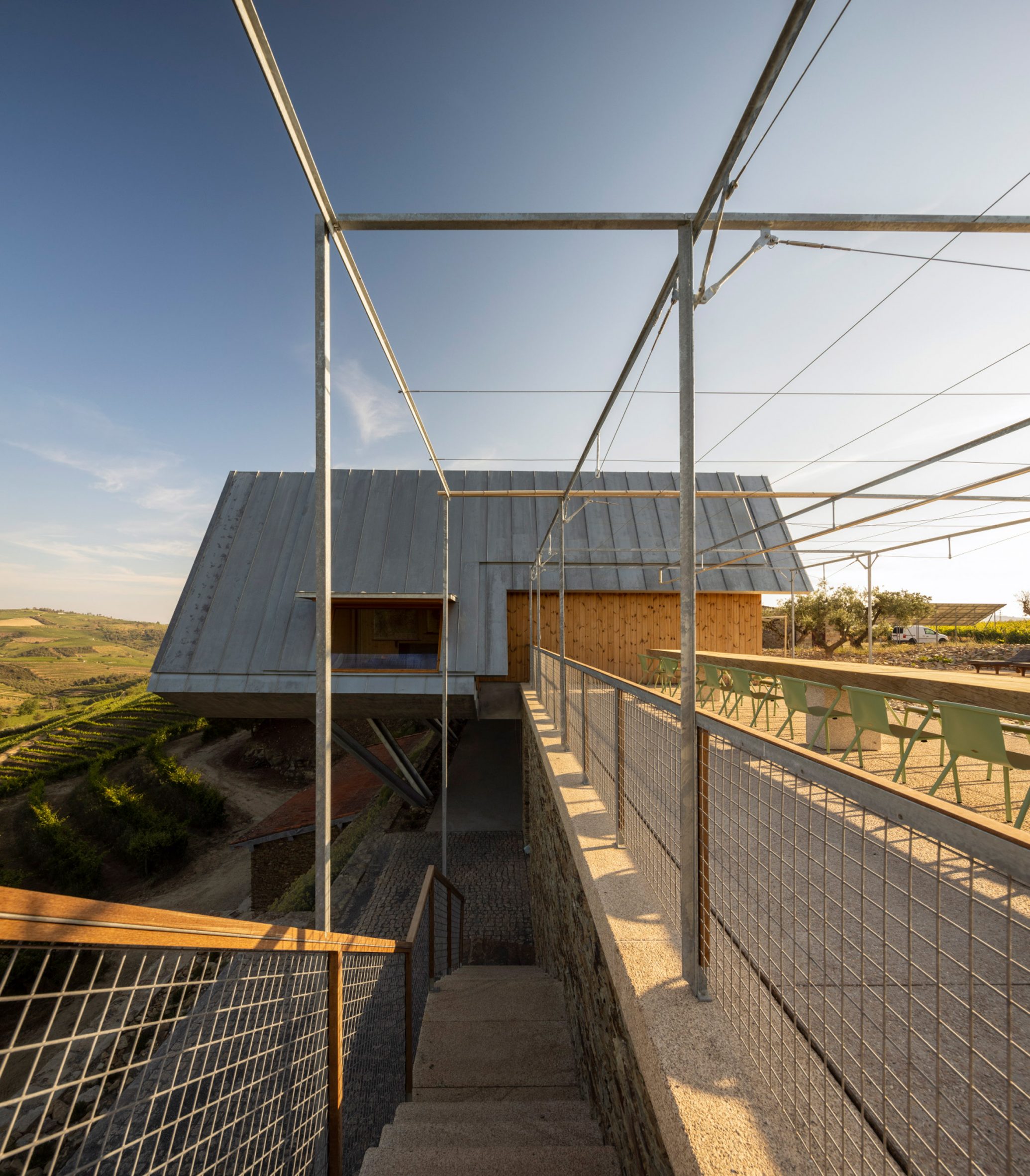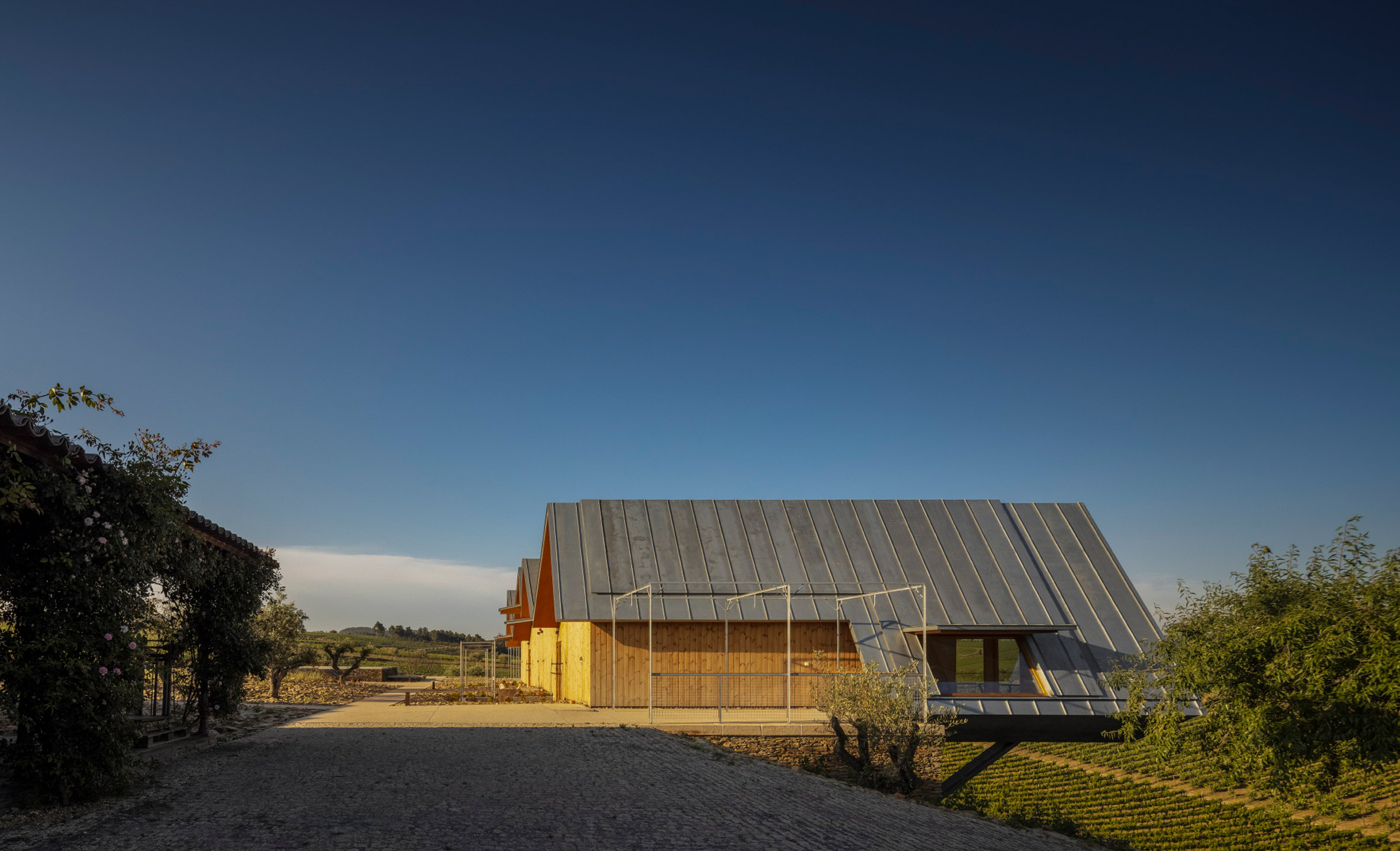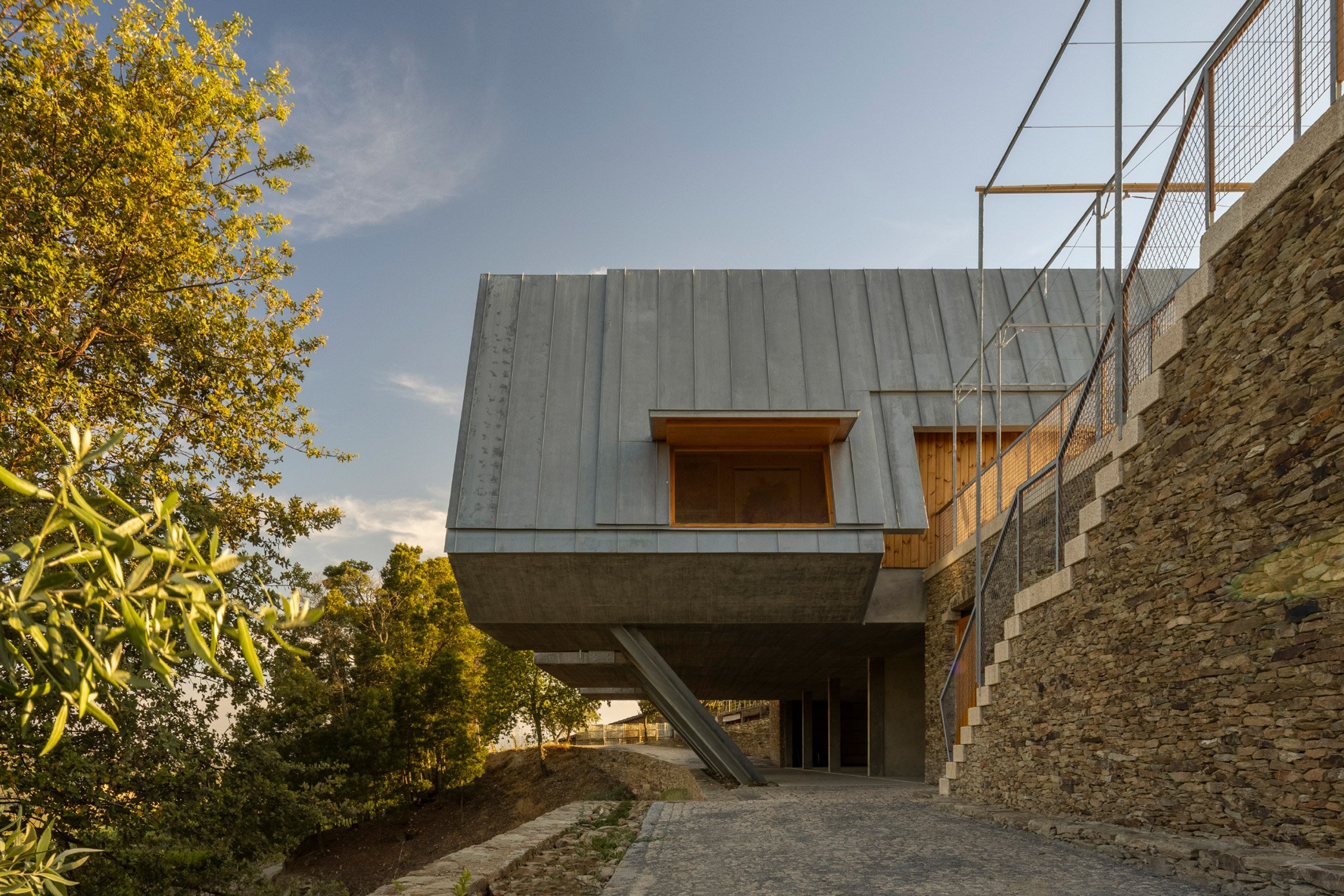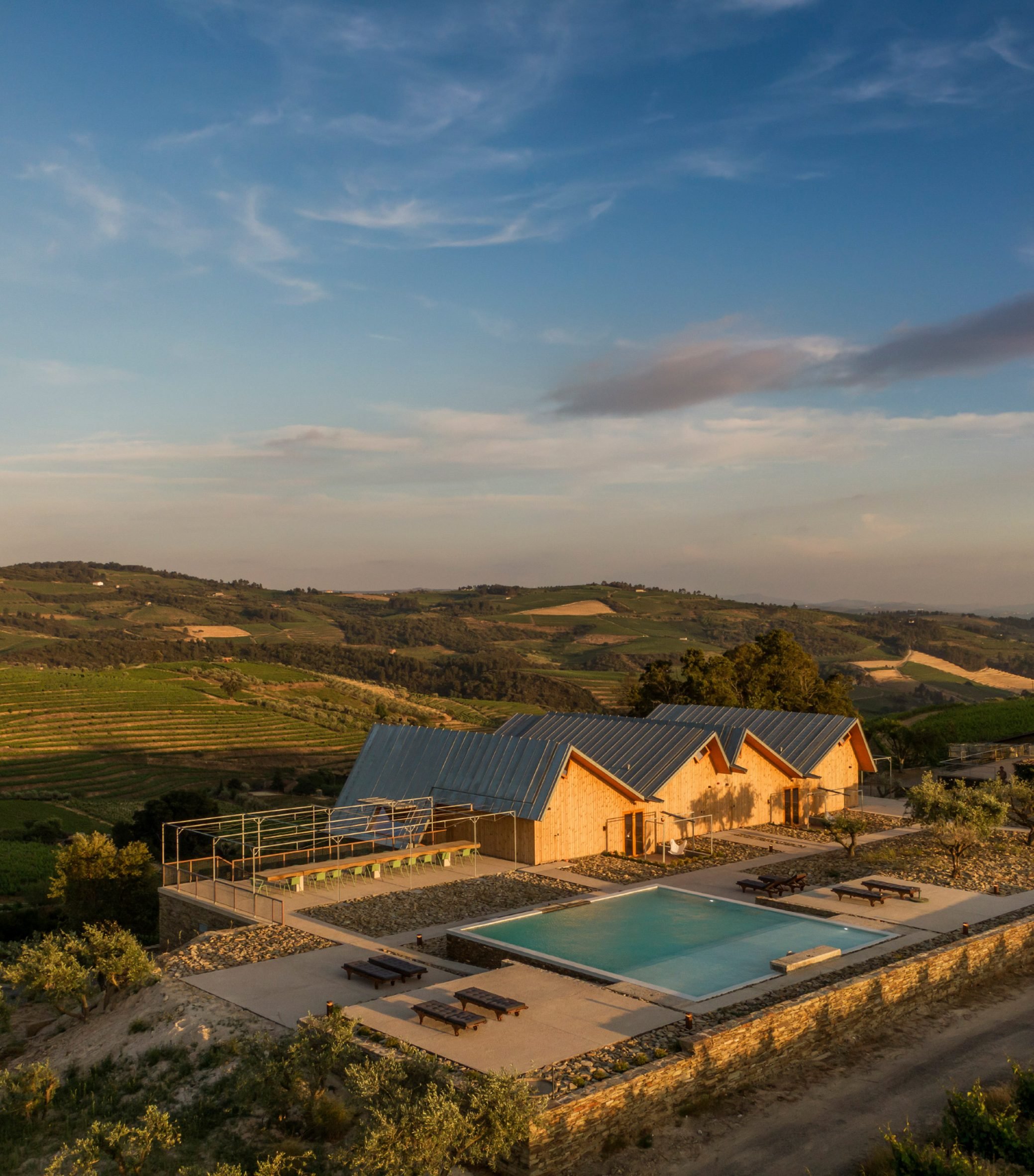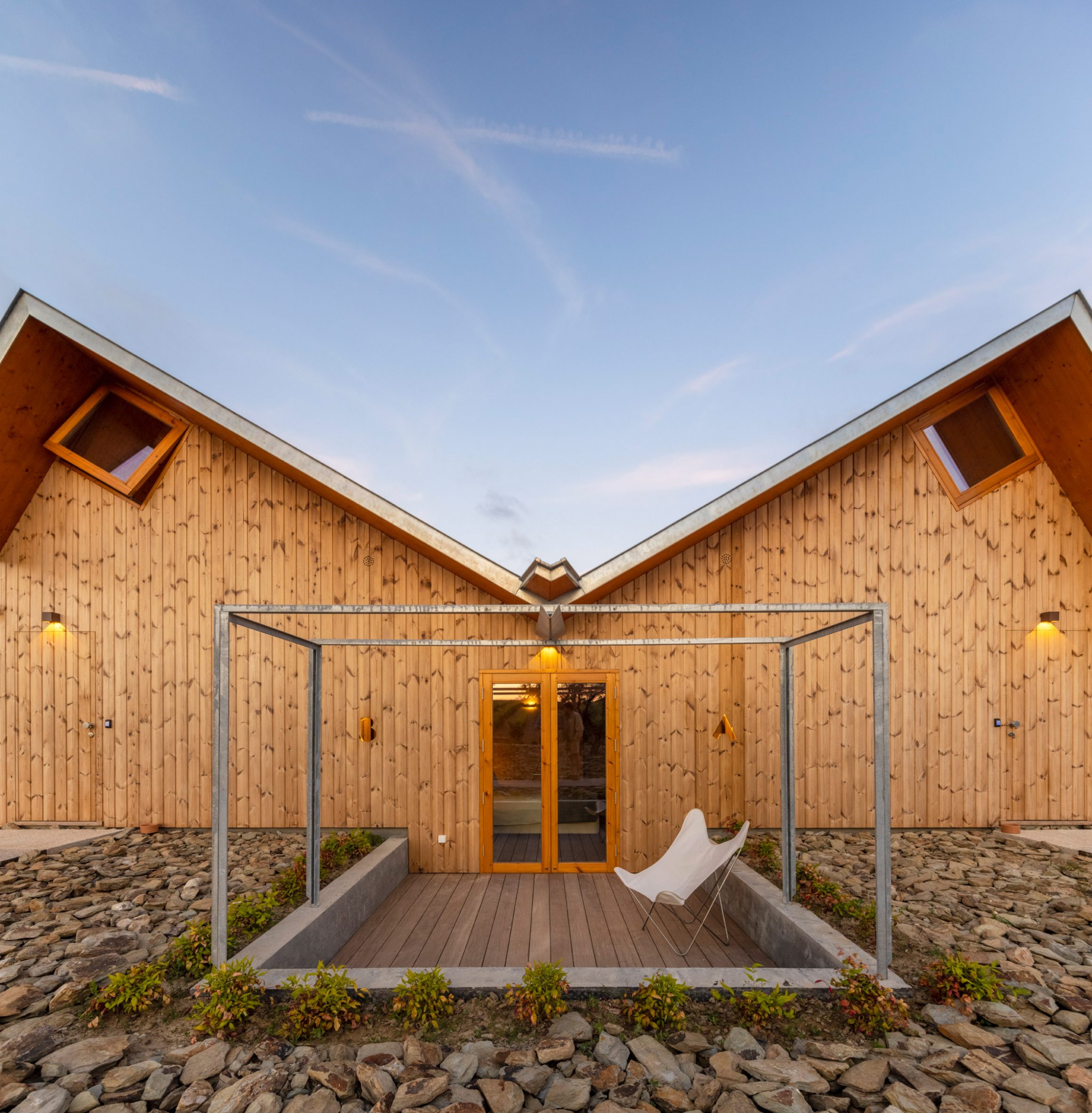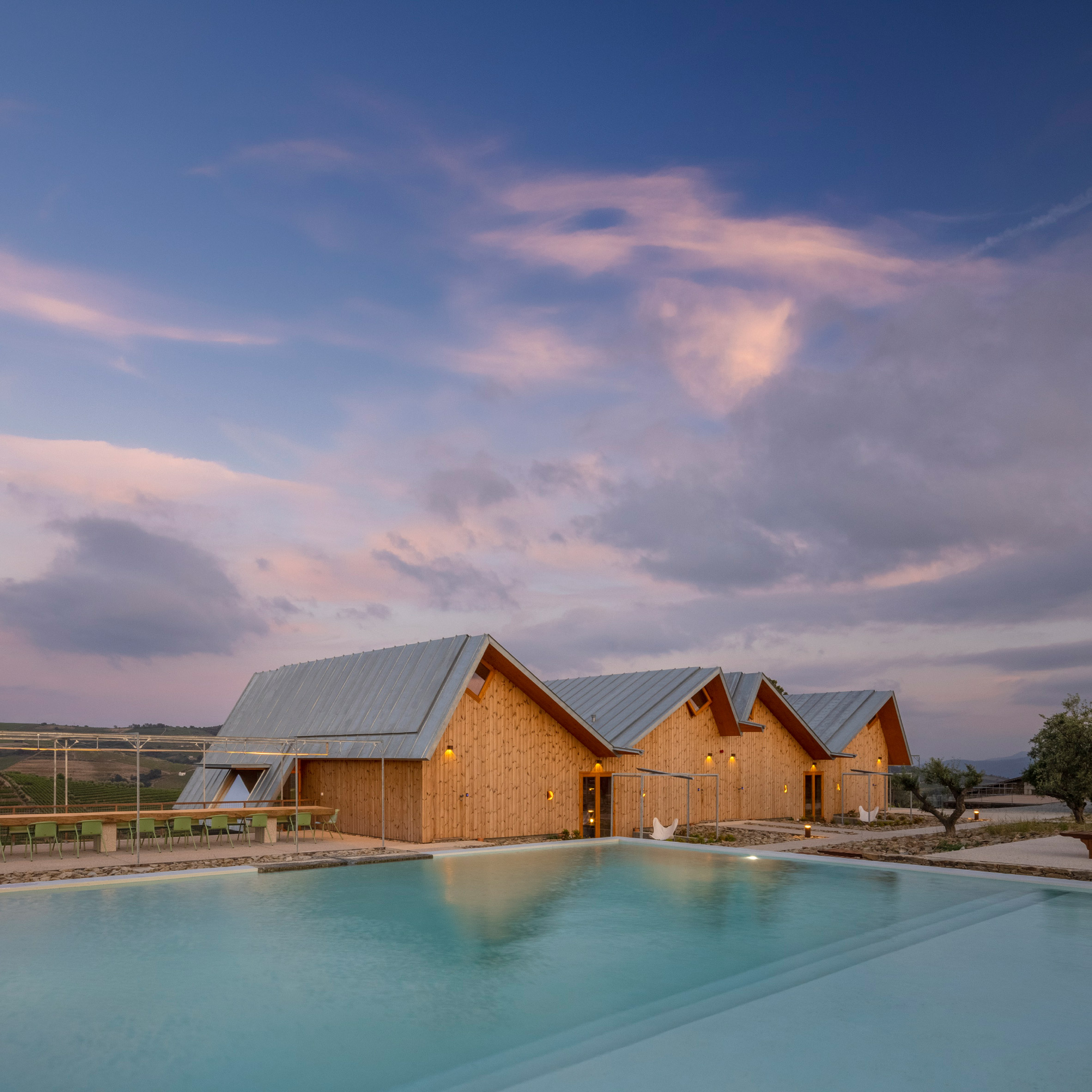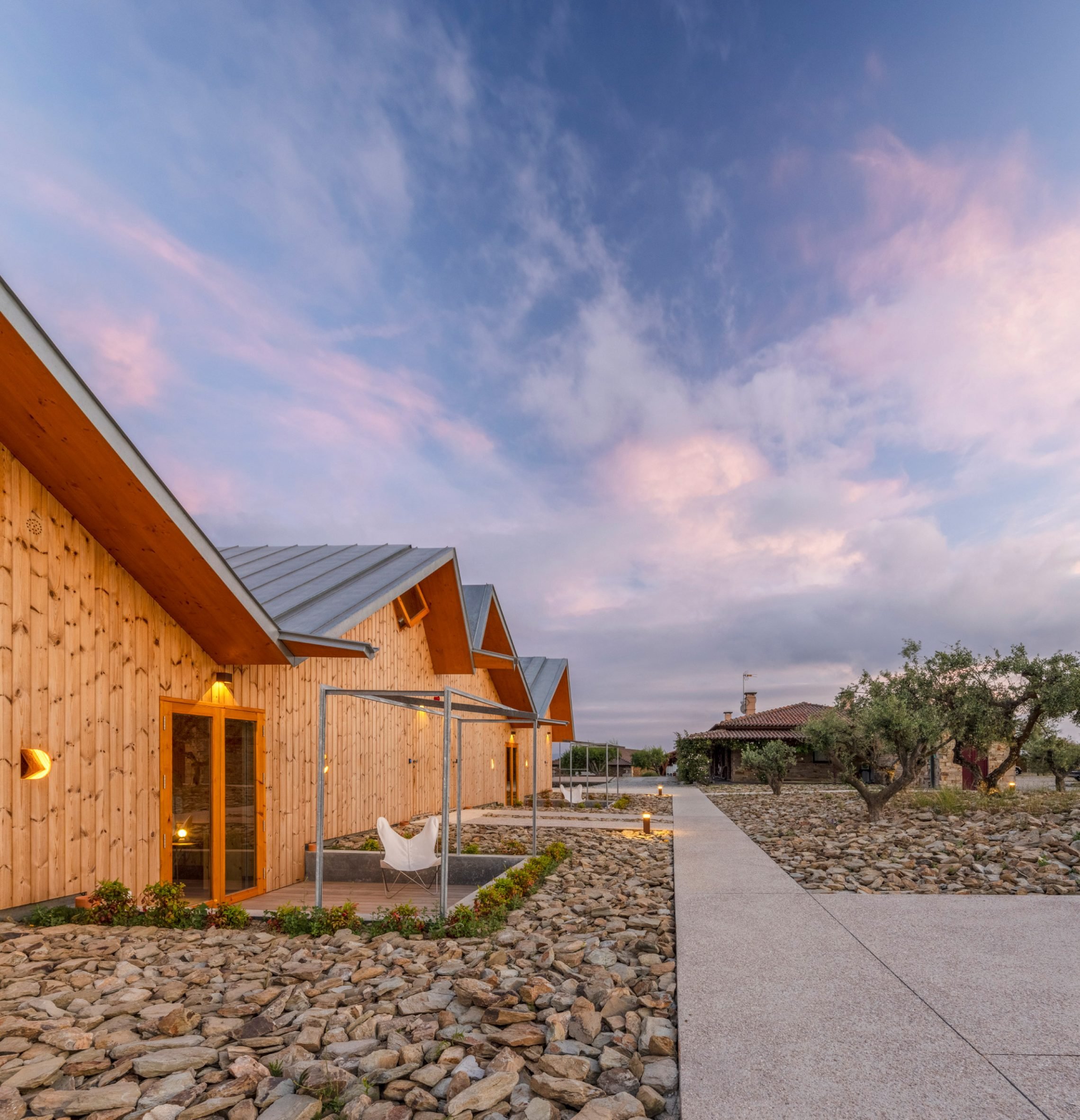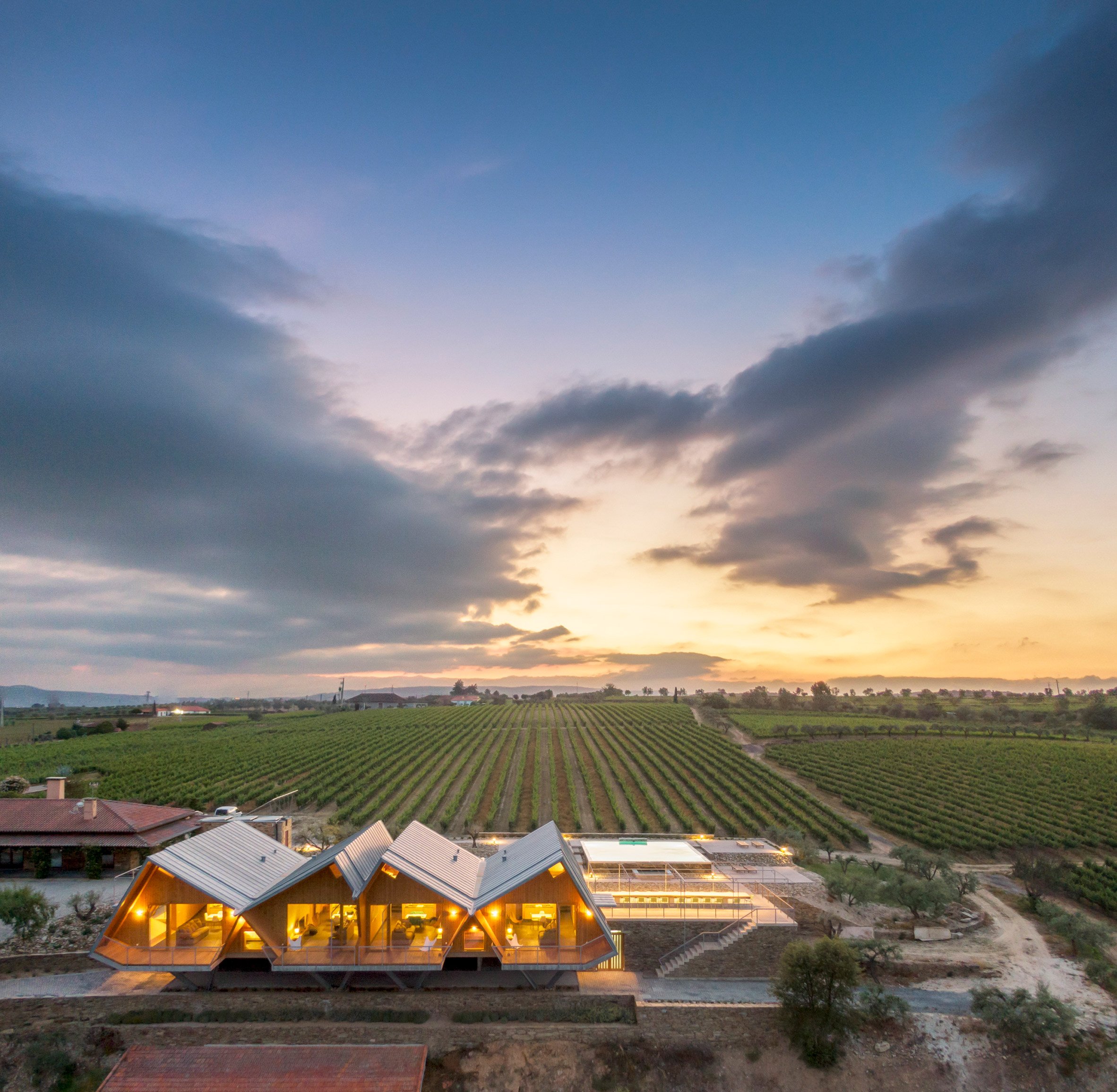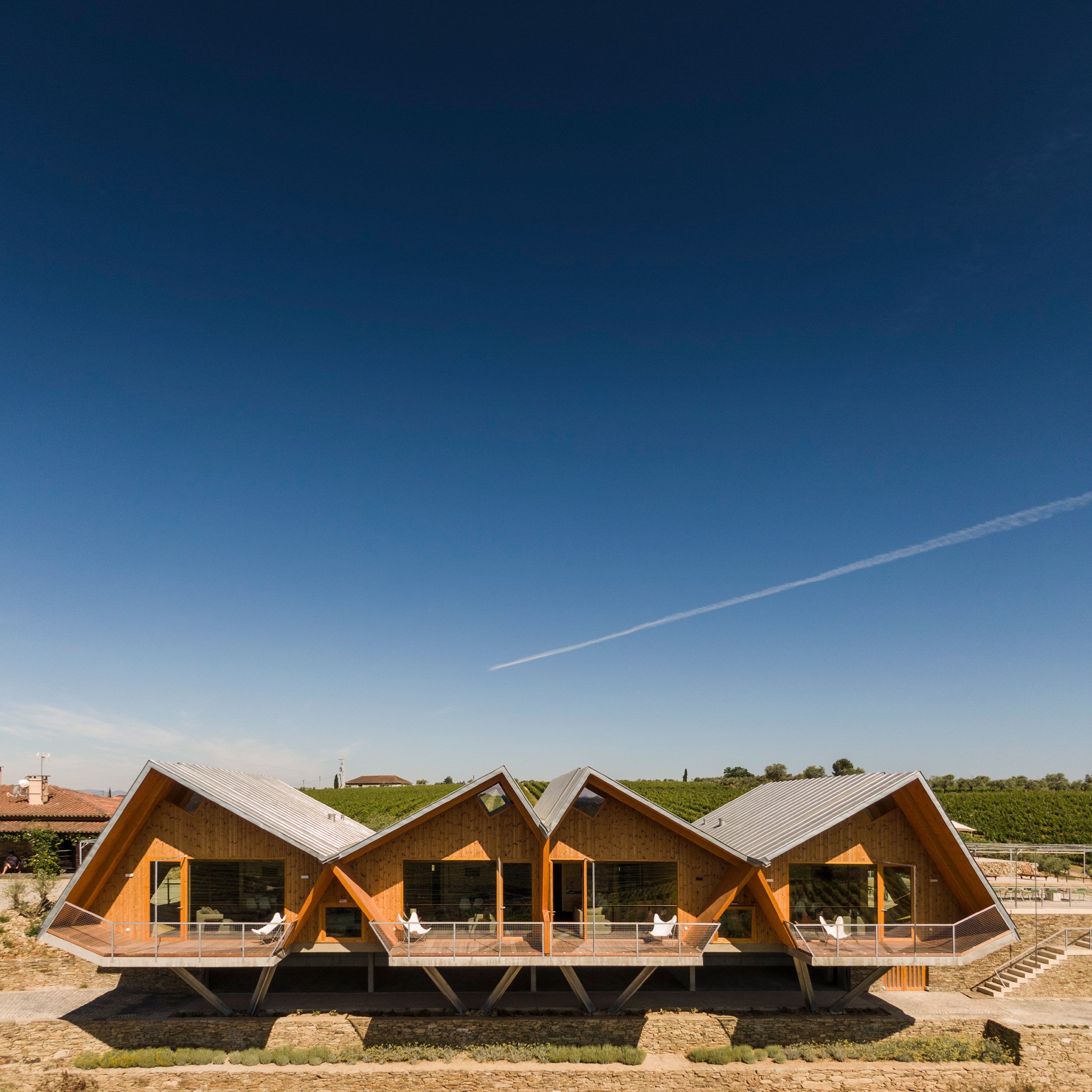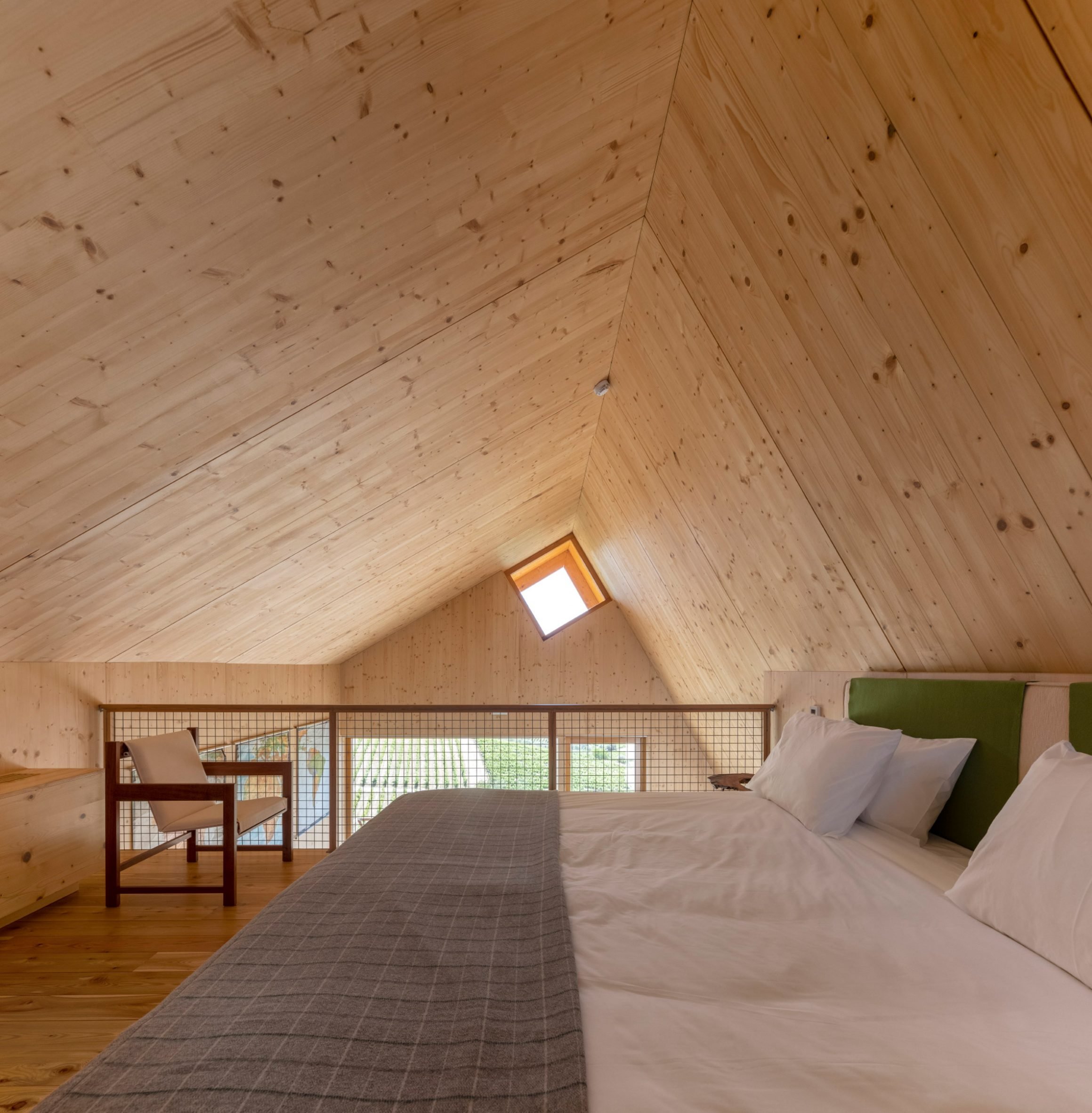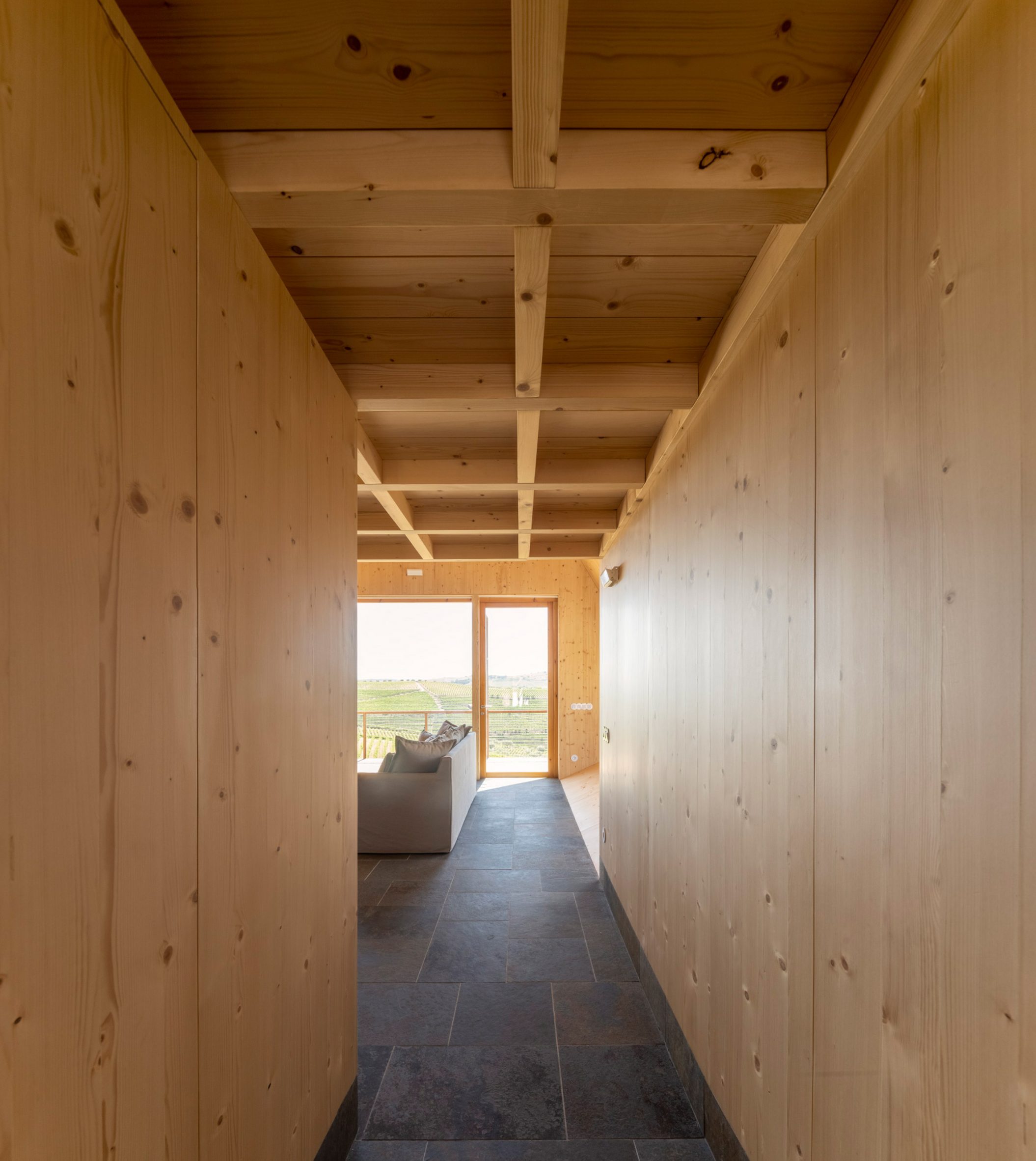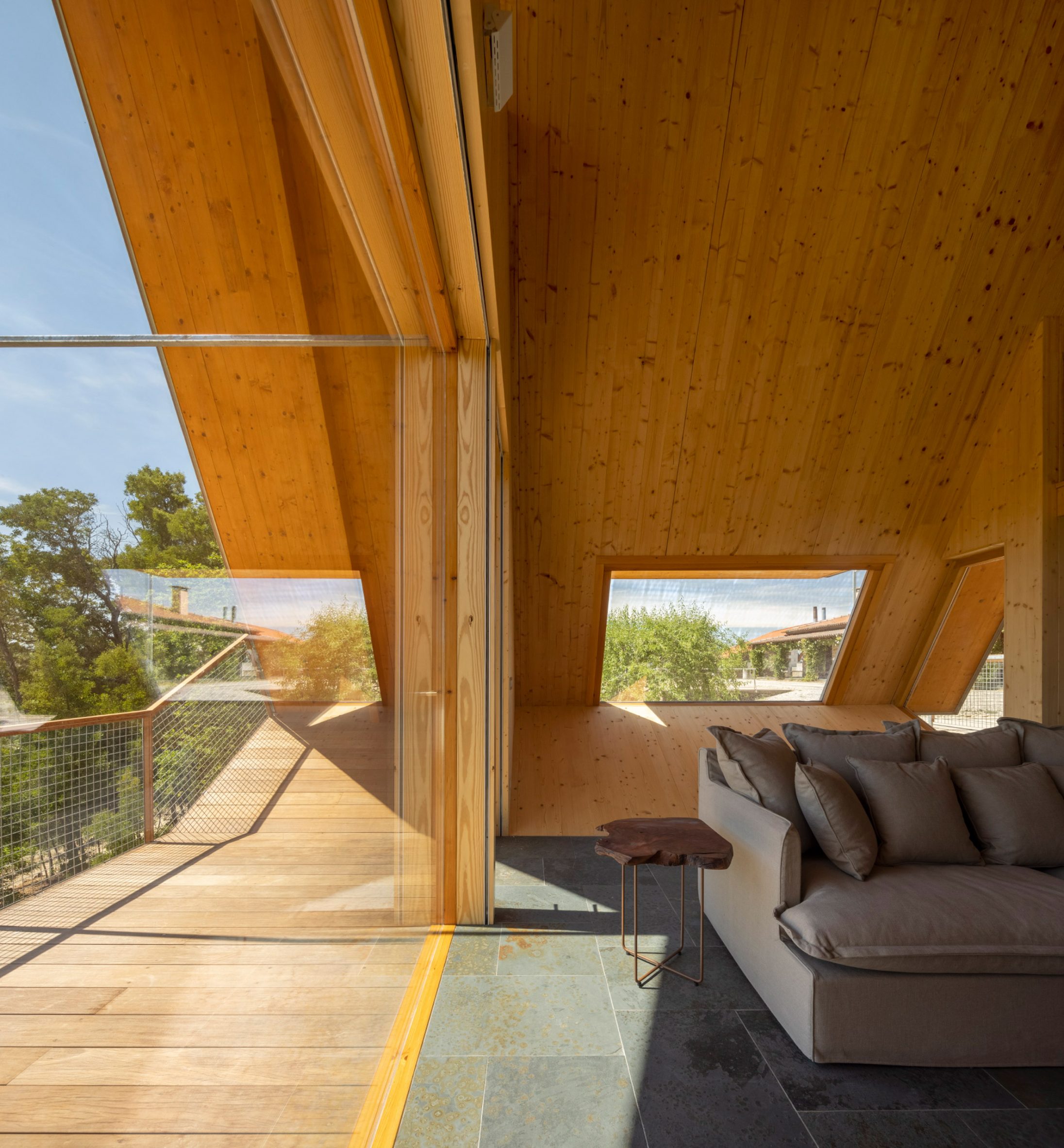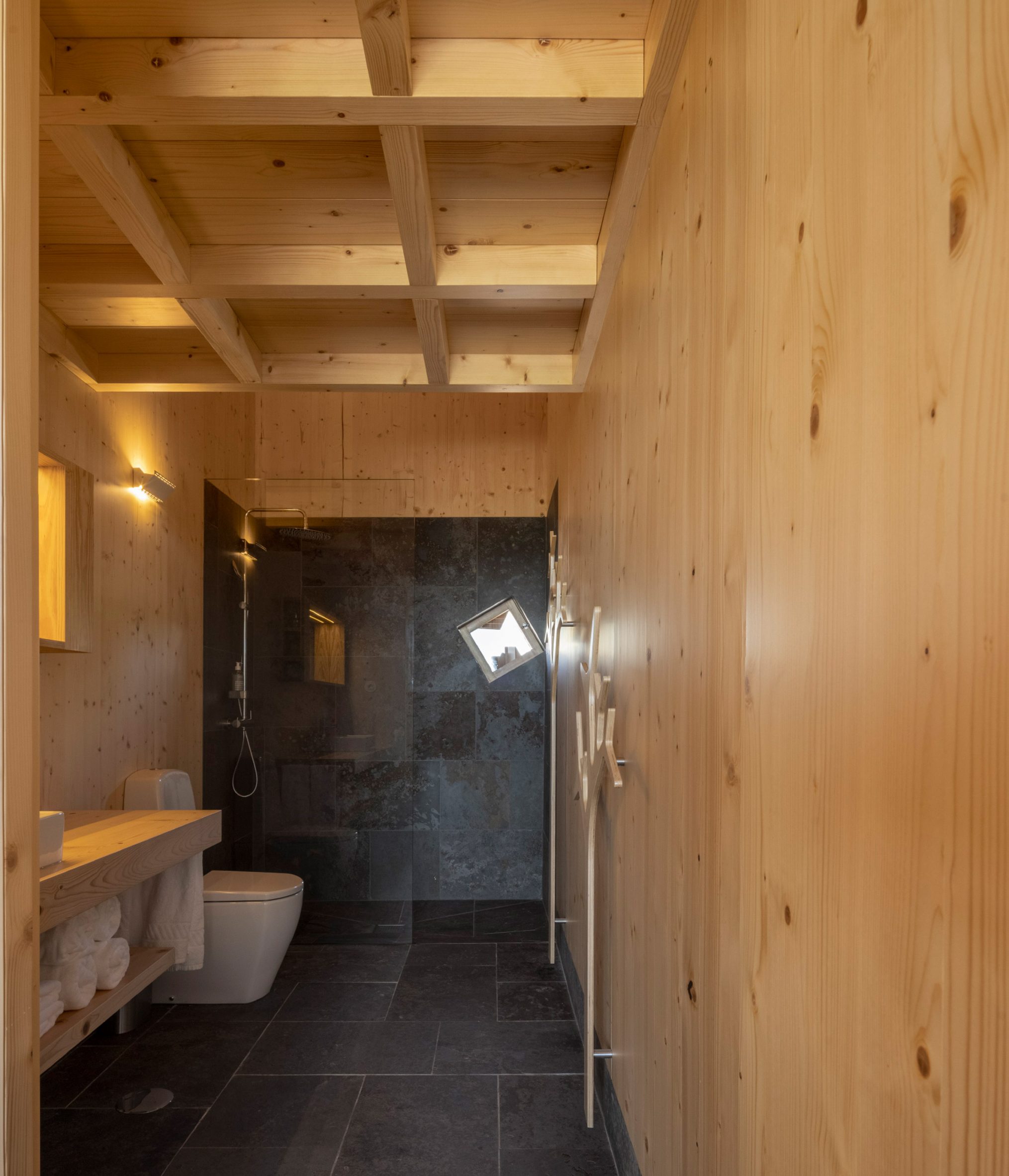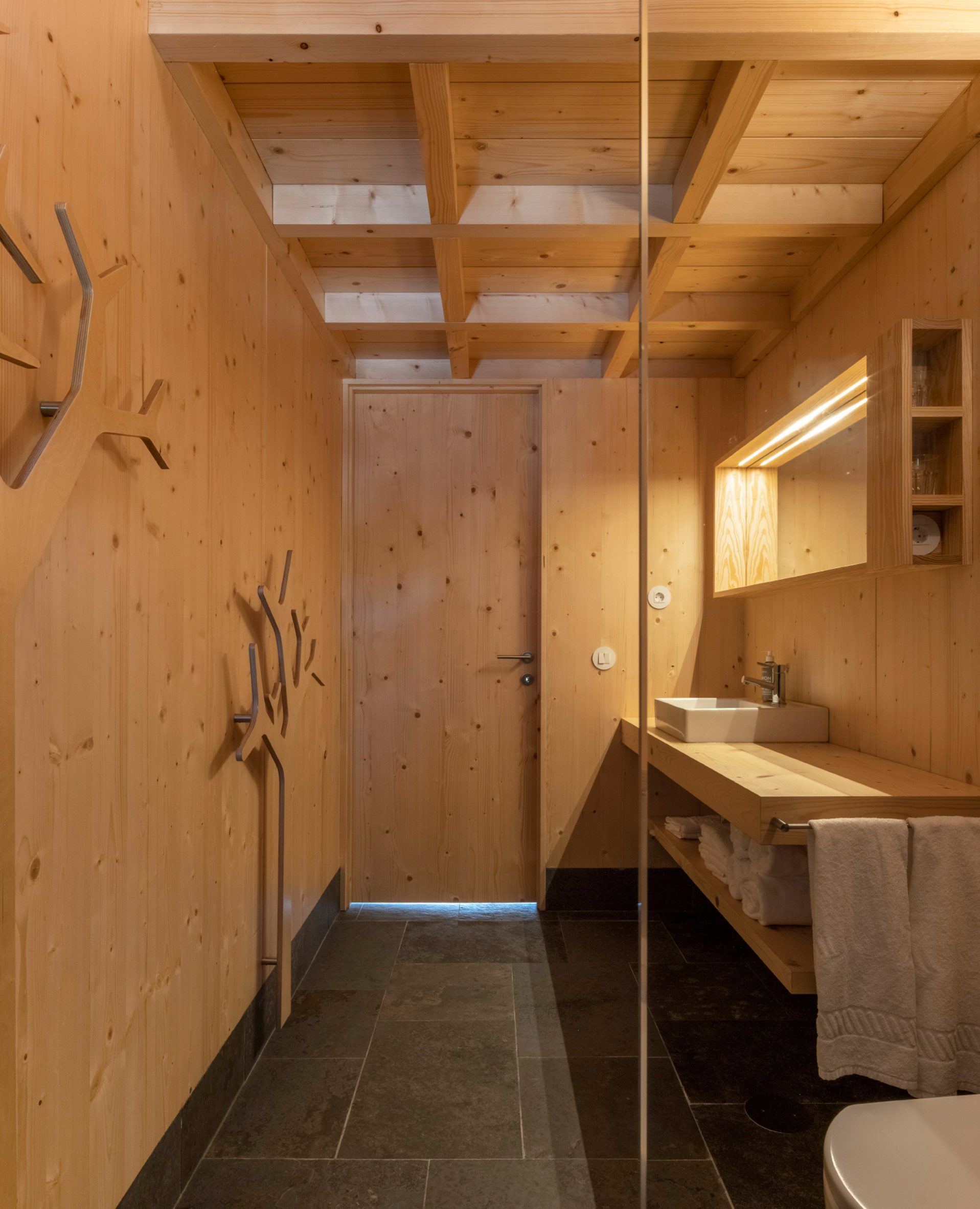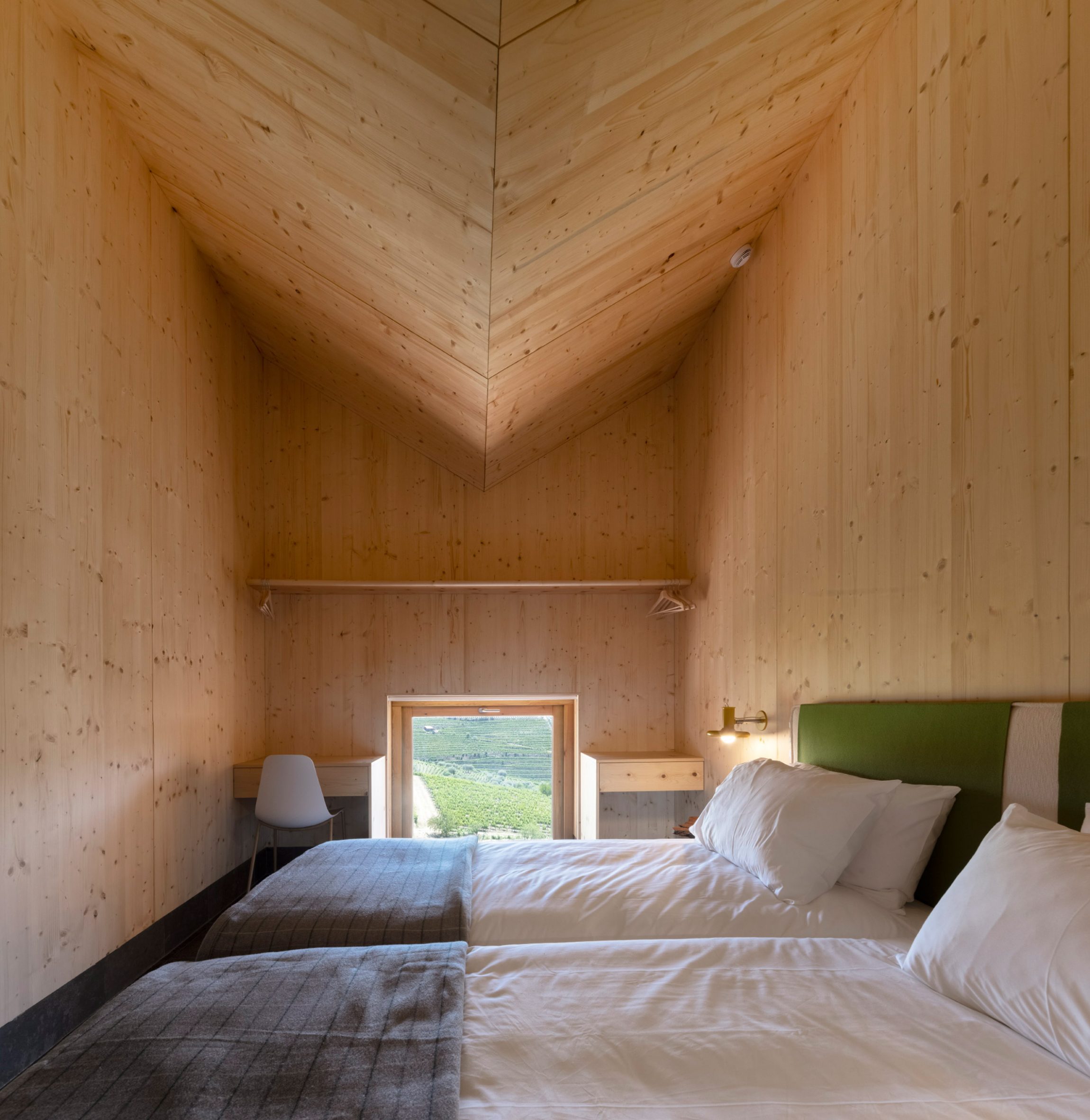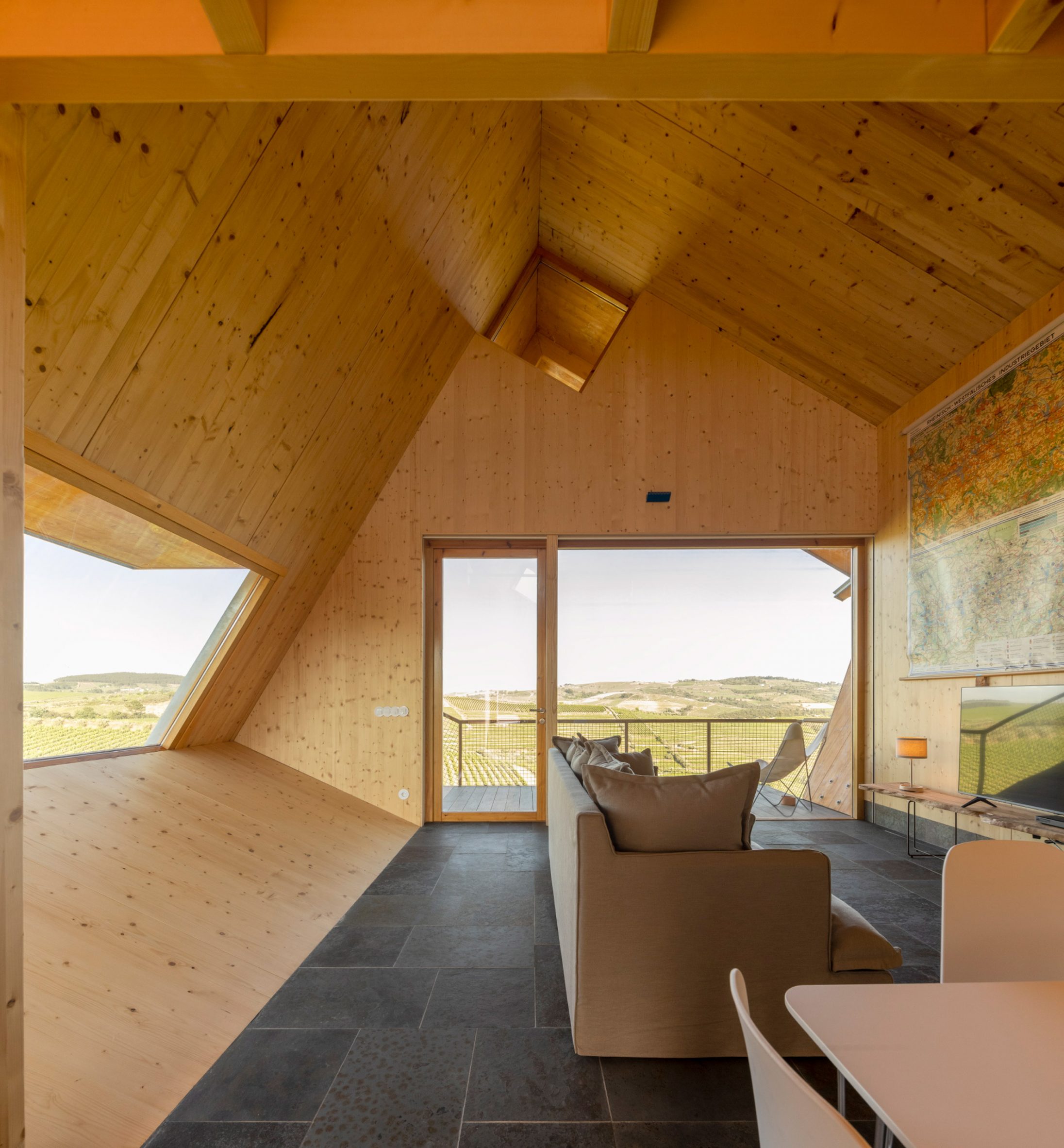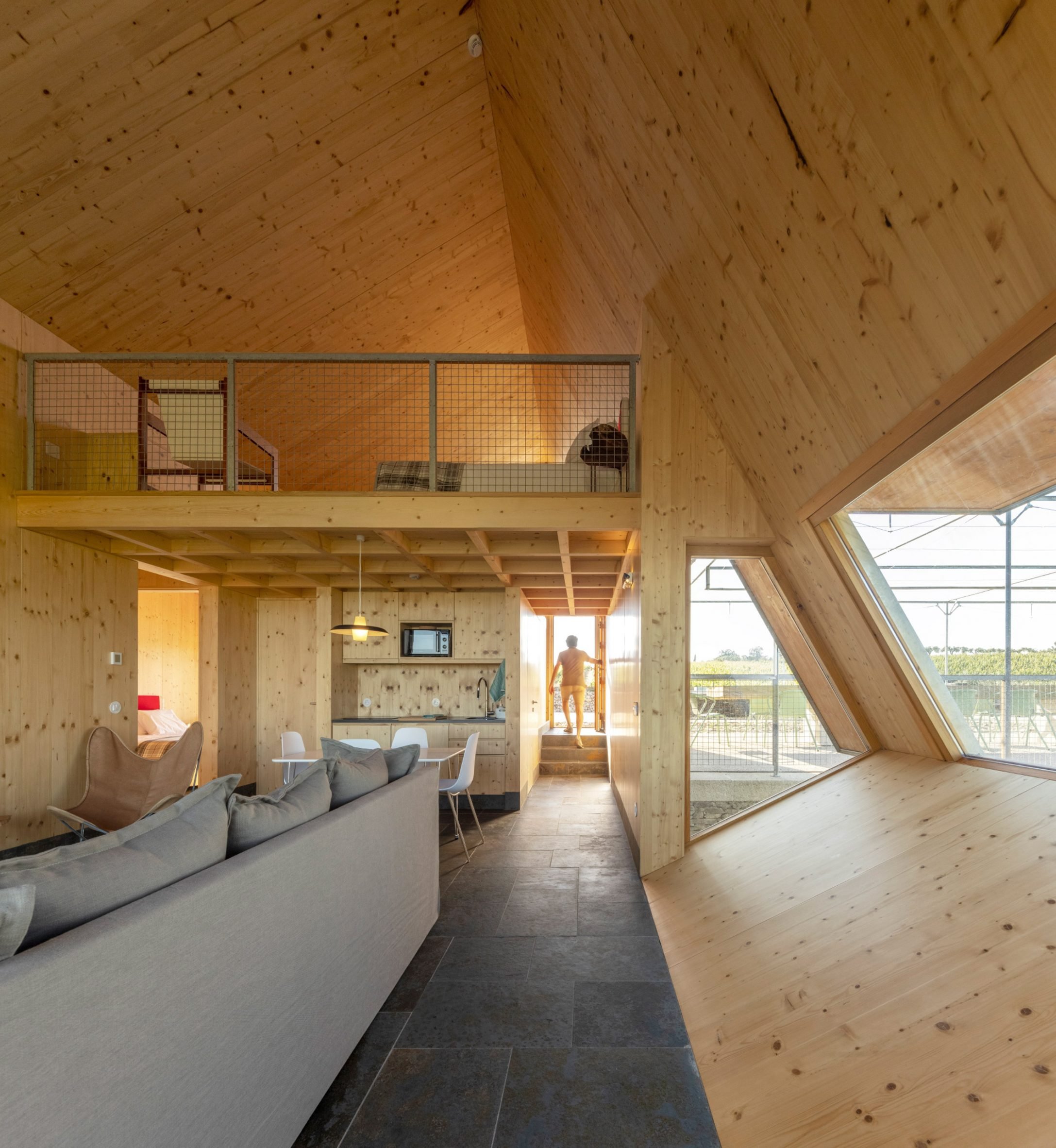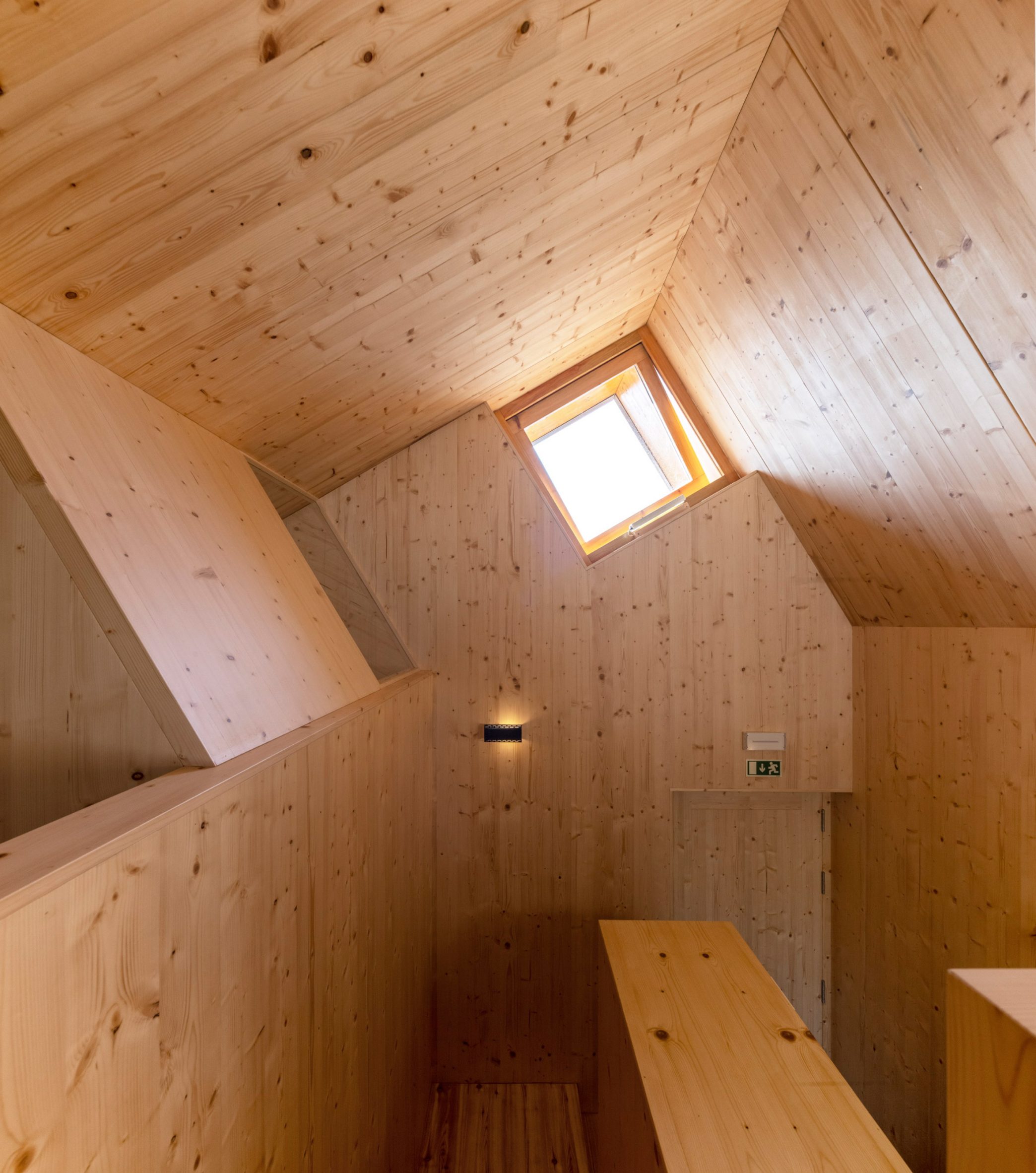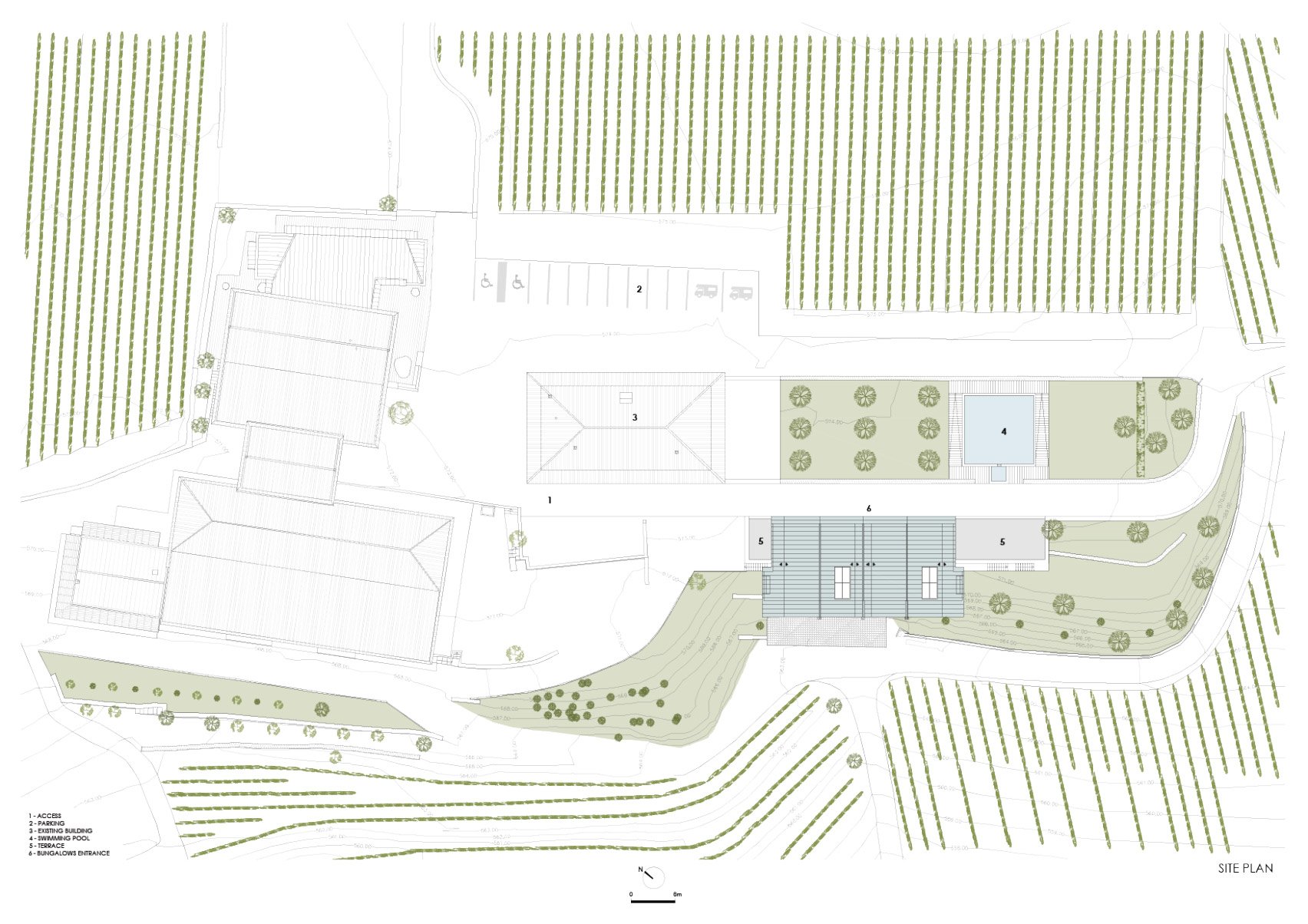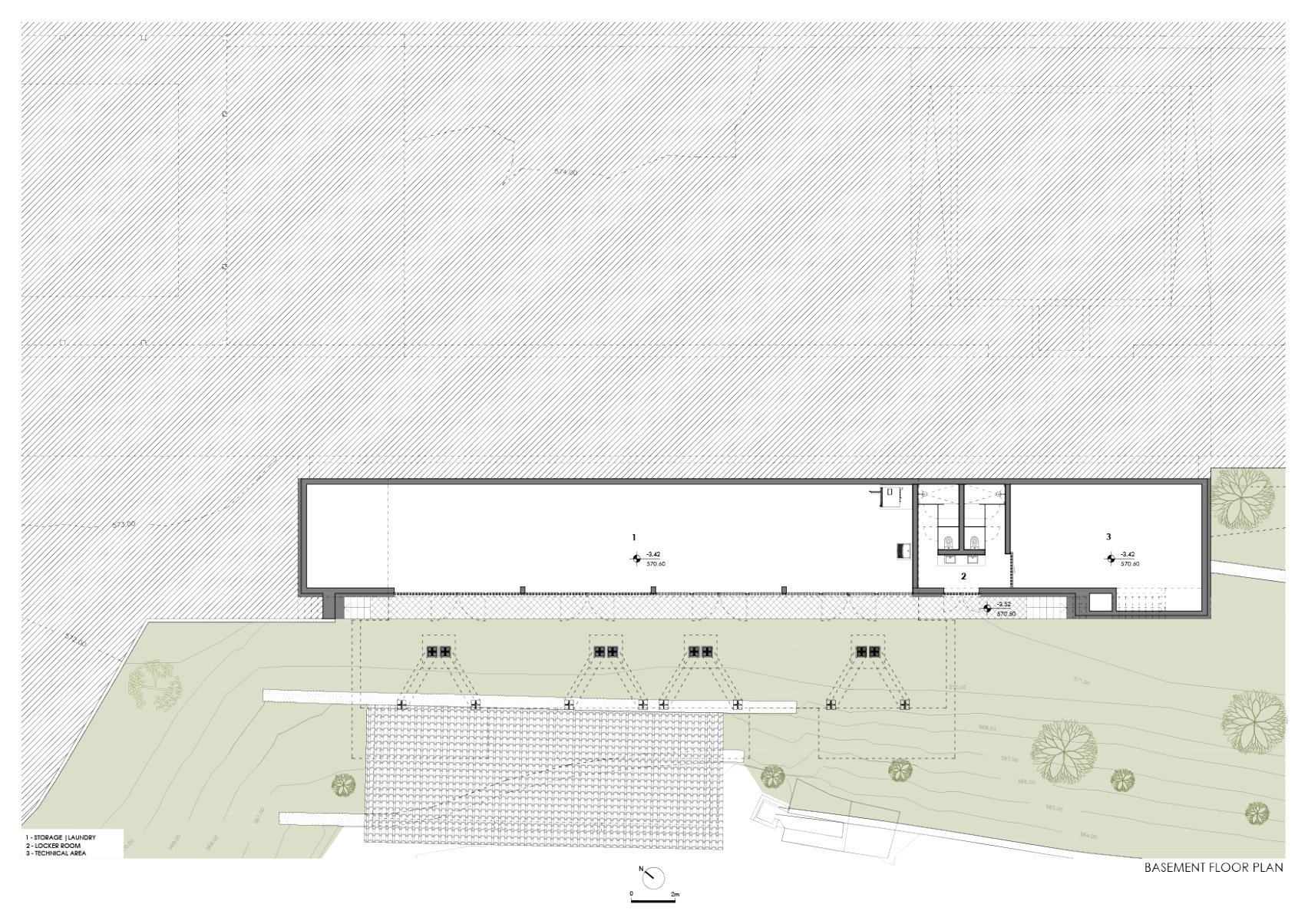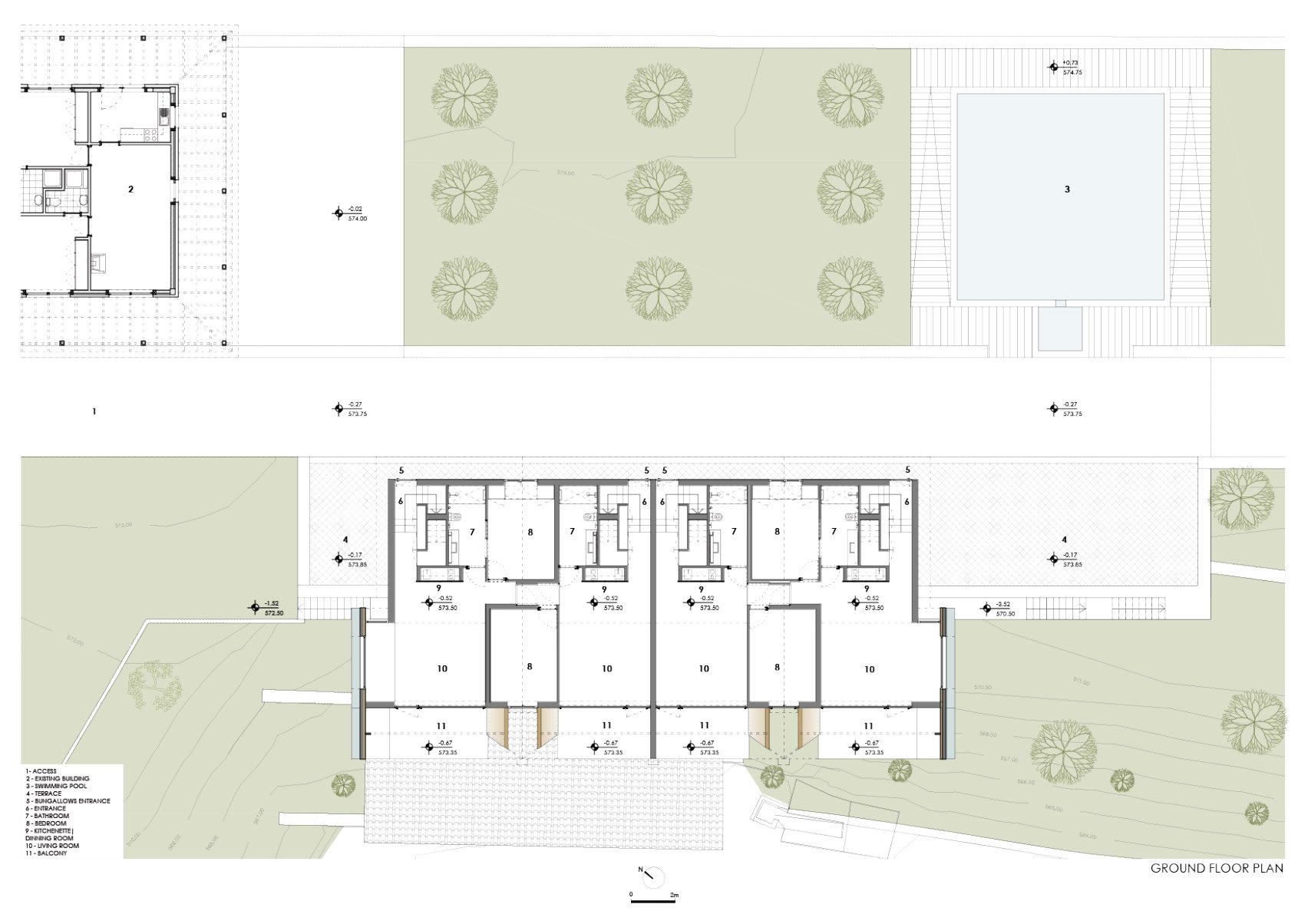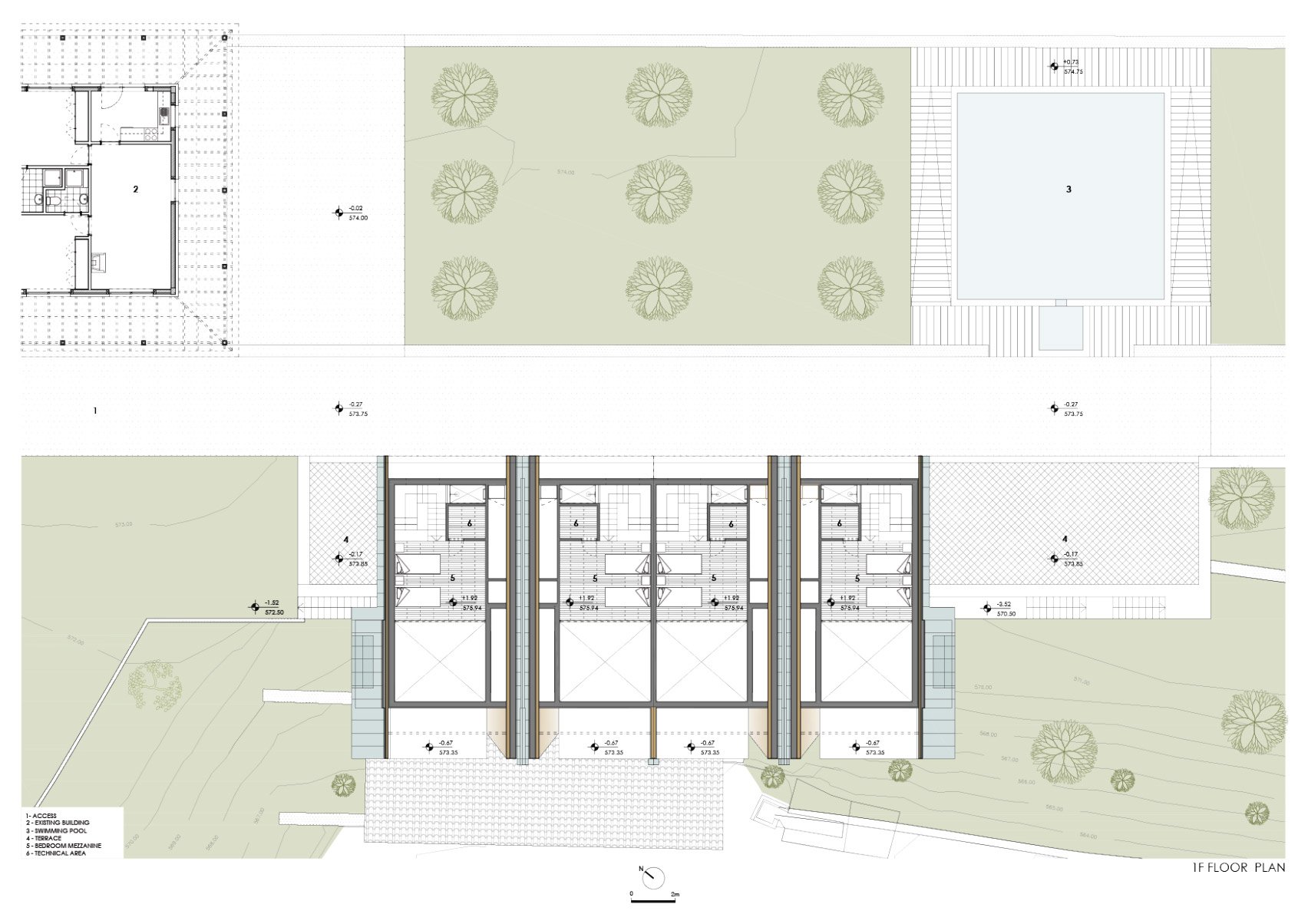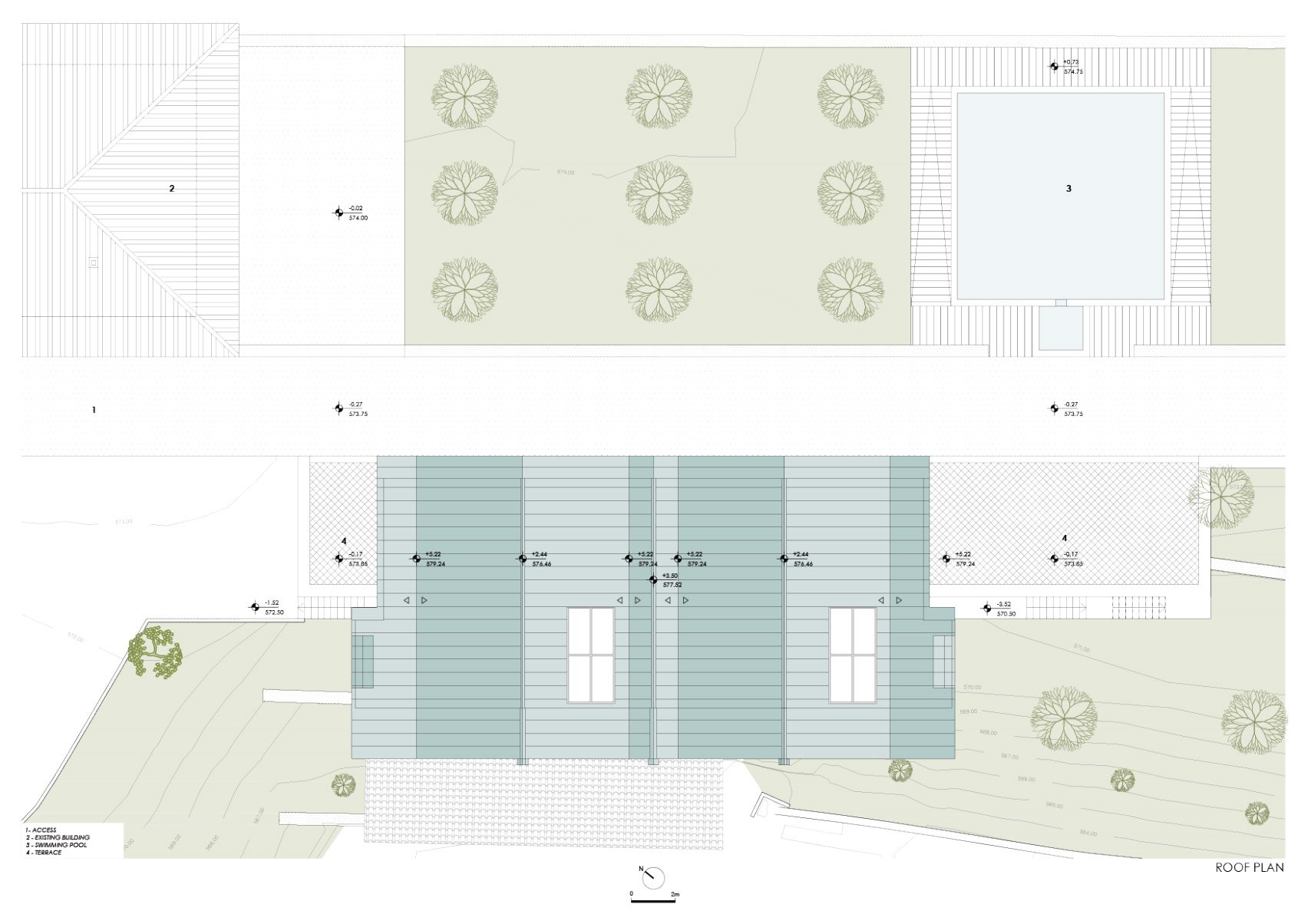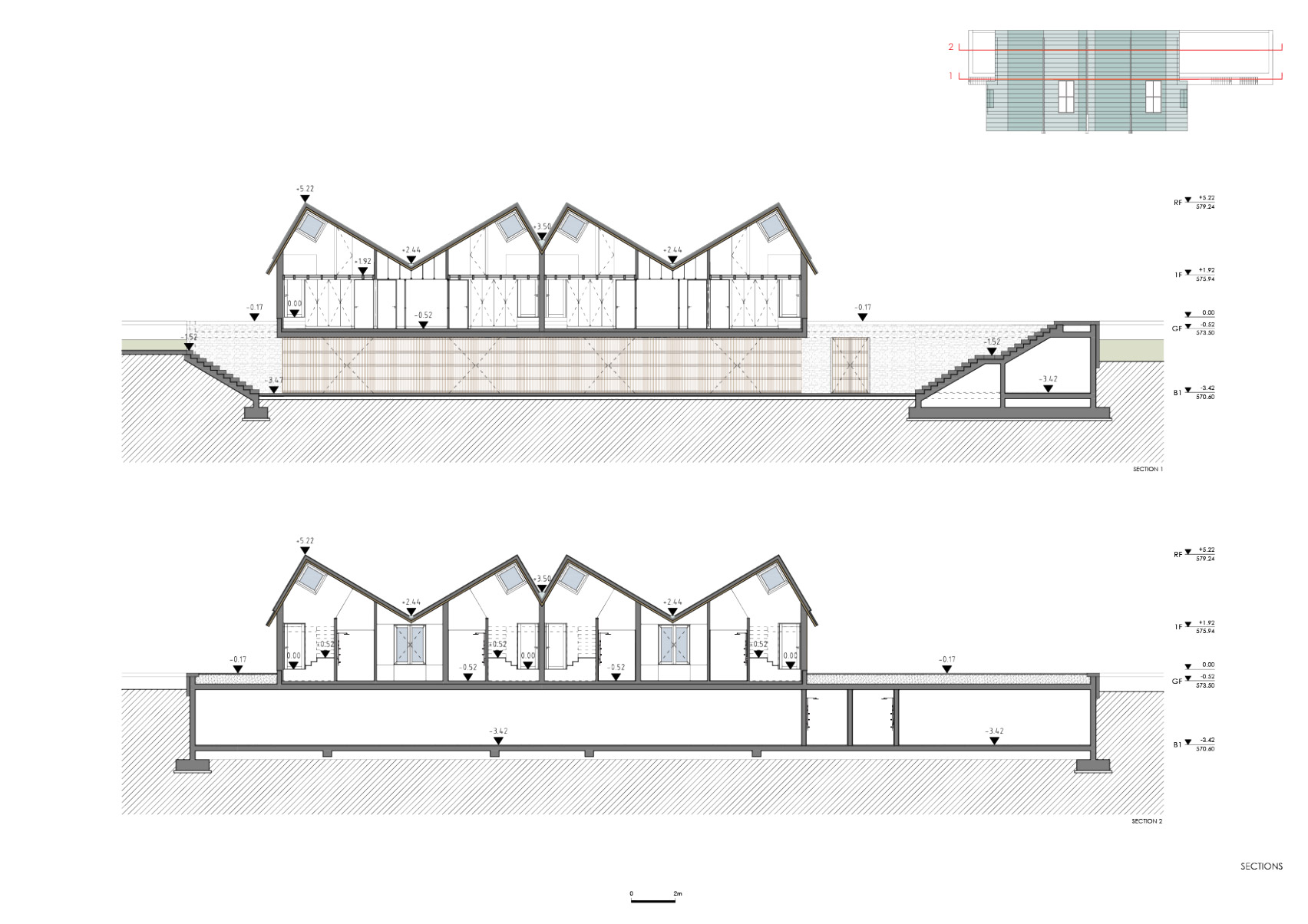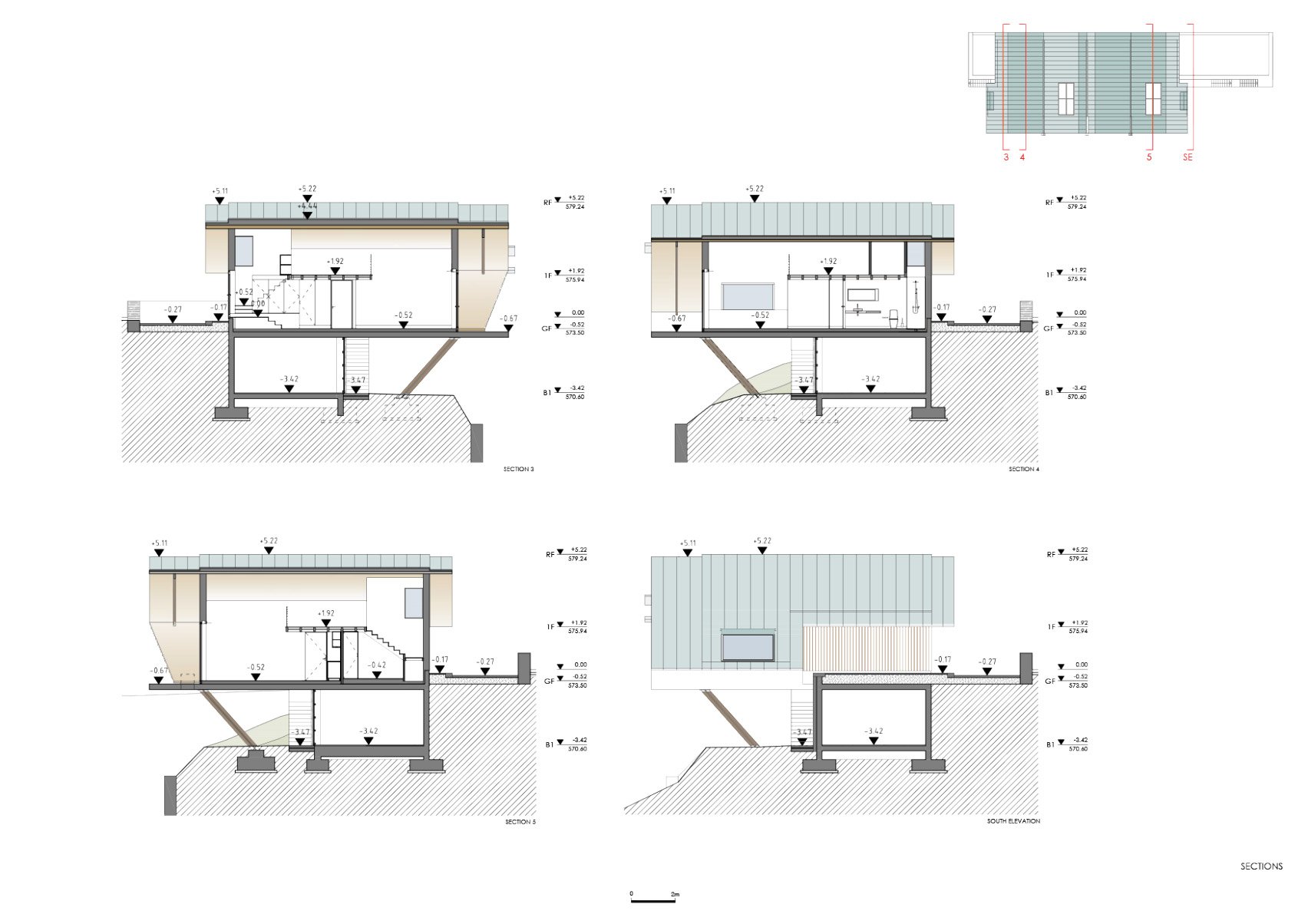 Architect Carlos Castanheira has completed a jagged building that is raised on stilts, to provide visitor accommodation for a winery in the Douro Valley, Portugal.

The project creates four guest apartments overlooking the Quinta da Faísca vineyard in Favaios, which is a hotspot for wine tourism in northern Portugal.

Porto-based Castanheira designed an irregularly zigzagging roof profile that gives the building a distinctive shape.

The structure is supported by a framework of steel I beams that allow it to project out from its site, offering guests a panoramic view of the agrarian landscape.

"We are suspended in the landscape, which has come in and has taken us out into the open," said Castanheira, who describes the design as "almost a leap".

The project came about after Castanheira previously designed an extension to the Quinta da Faísca winery's main building, which was completed in 2013.

The extension provided more facilities for welcoming tourists, so the next logical move was to create accomodation where visitors could spend the night.

As there was very little free space on the estate, the challenge was in finding the right location to site the building.
from dezeen