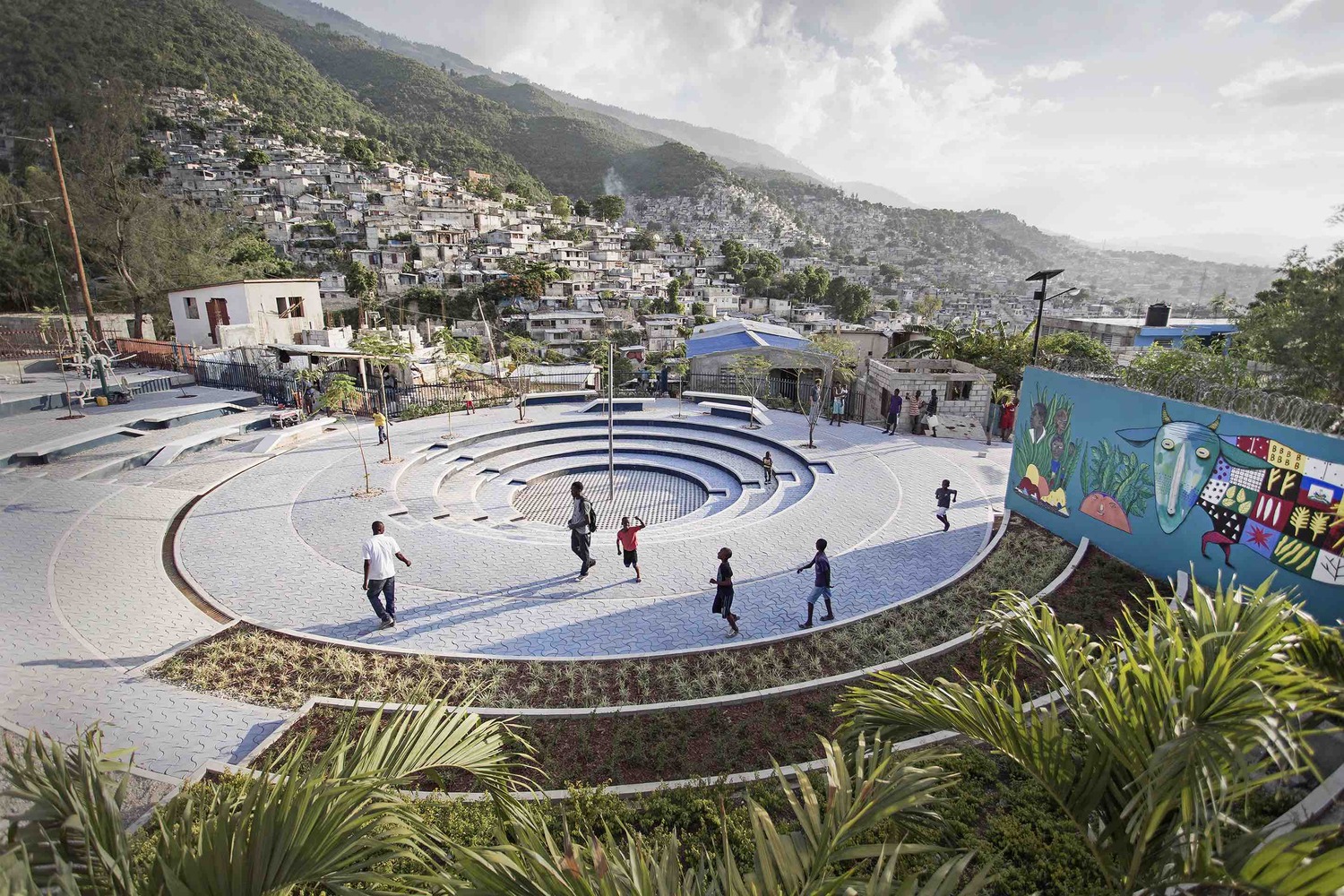 Emergent Vernacular Architecture (EVA Studio)-Tapis Rouge public space in an informal neighborhood in Haiti
타피스 루즈는 아이티의 까르푸-푀유에 있는 여러 공공 공간 중 하나로, 아이티 크리올어로 "우리 동네의 더 나은 삶"을 뜻하는 라미카(LAMIKA) 프로그램에 따라 지어졌다. 미국 적십자사가 자금을 지원하고 글로벌 커뮤니티가 시행하는 이 프로그램은 포용적인 접근 방식을 통해 사회 통합을 촉진하고, 다기능 공간을 건설하는 것을 목표로 한다.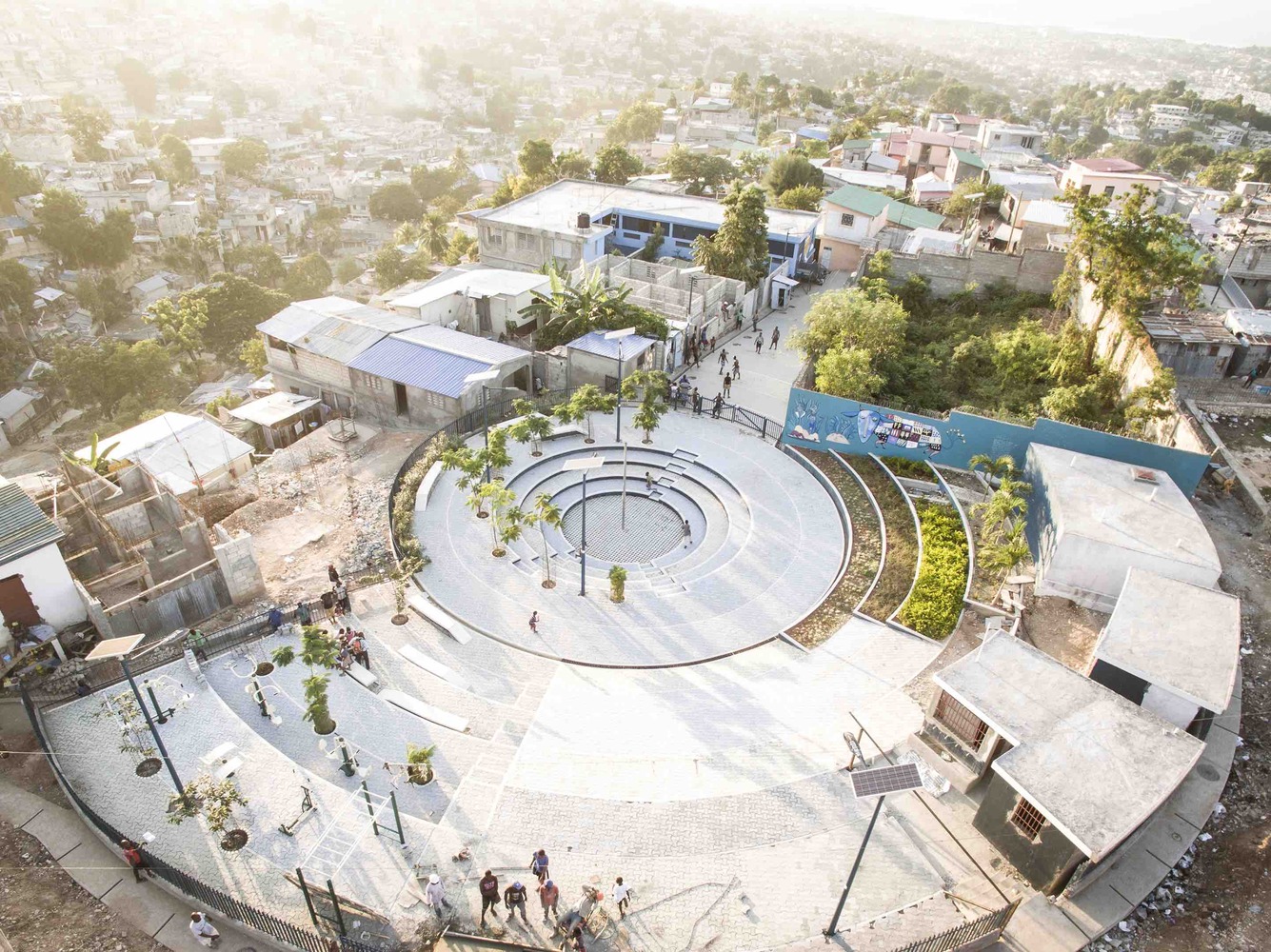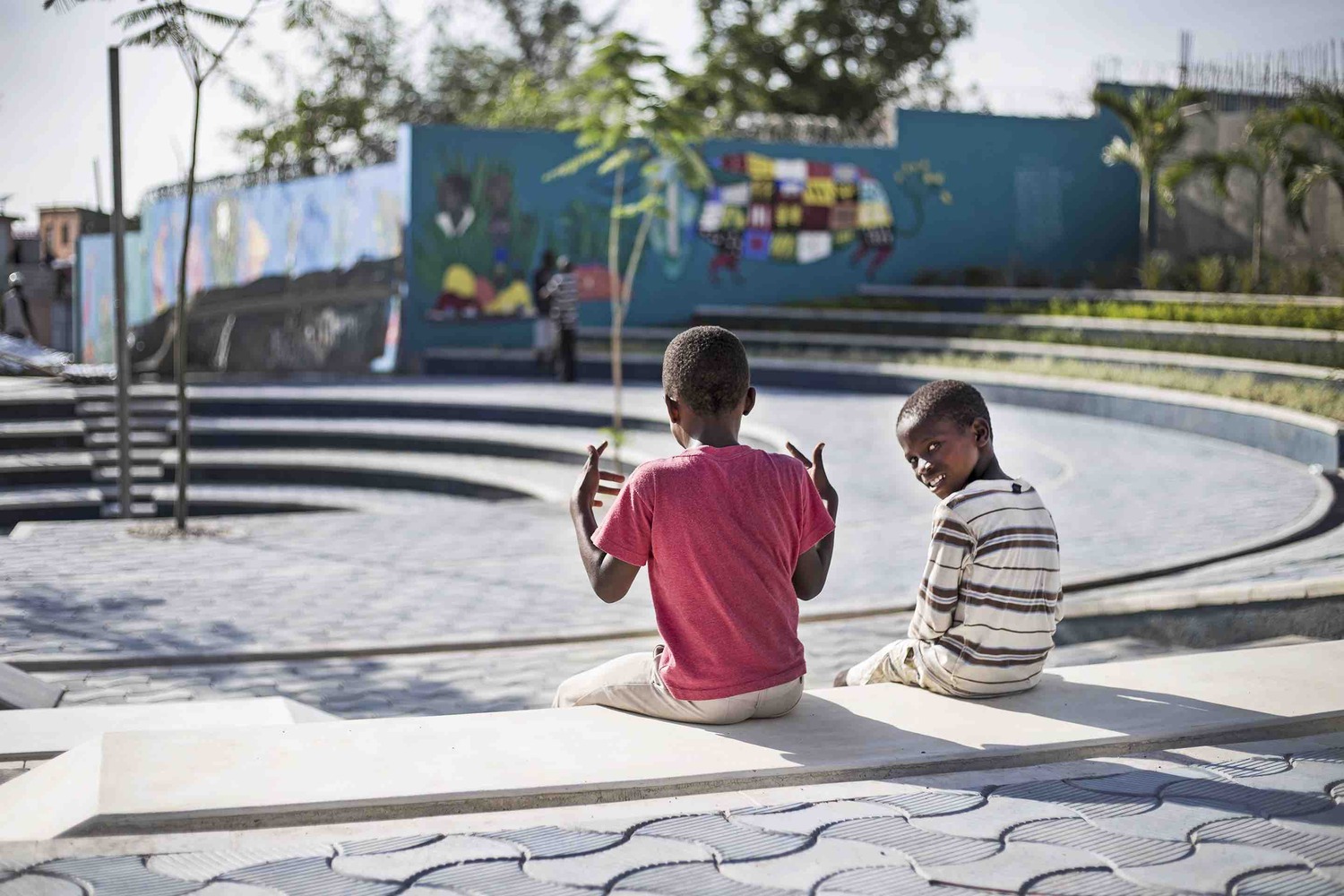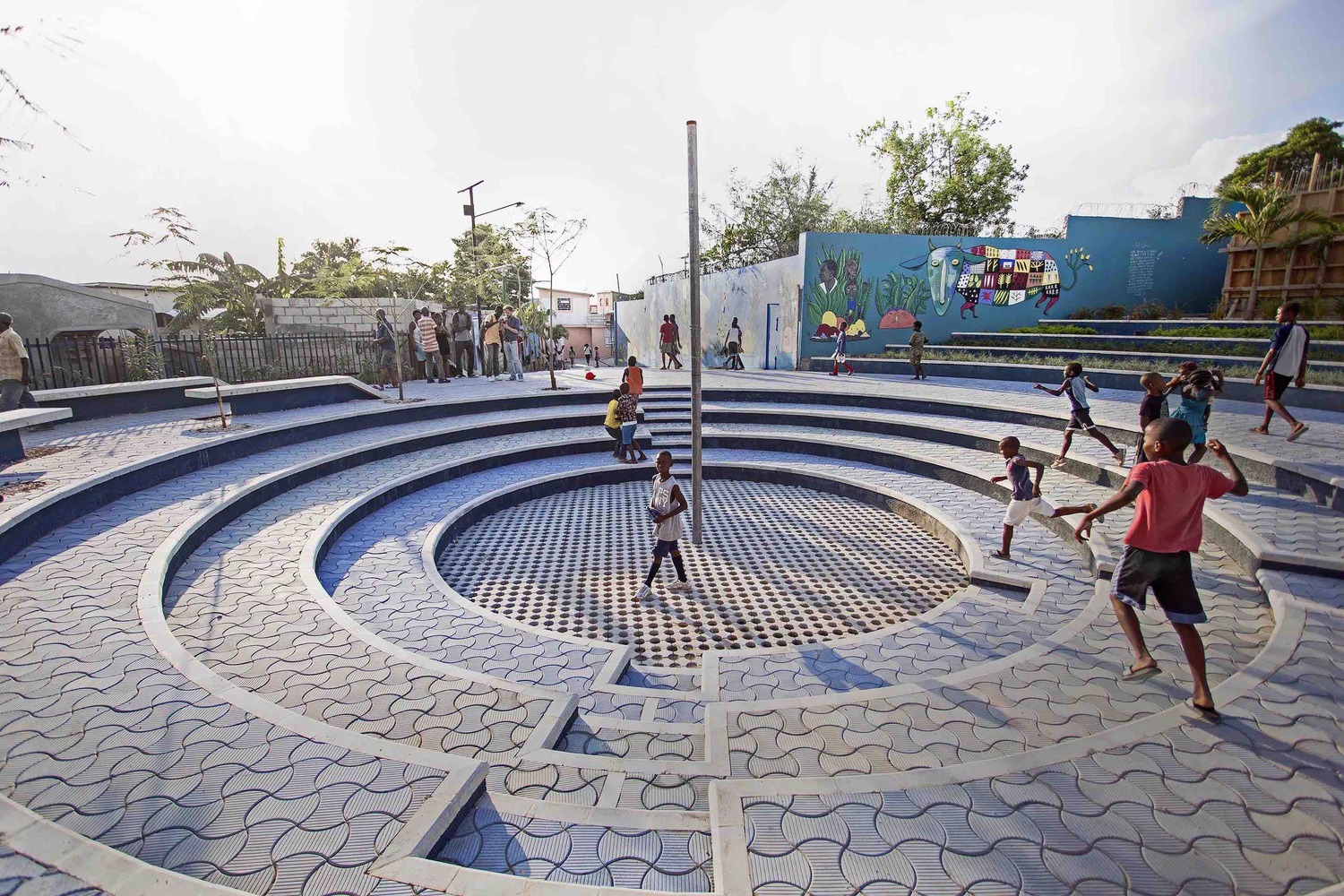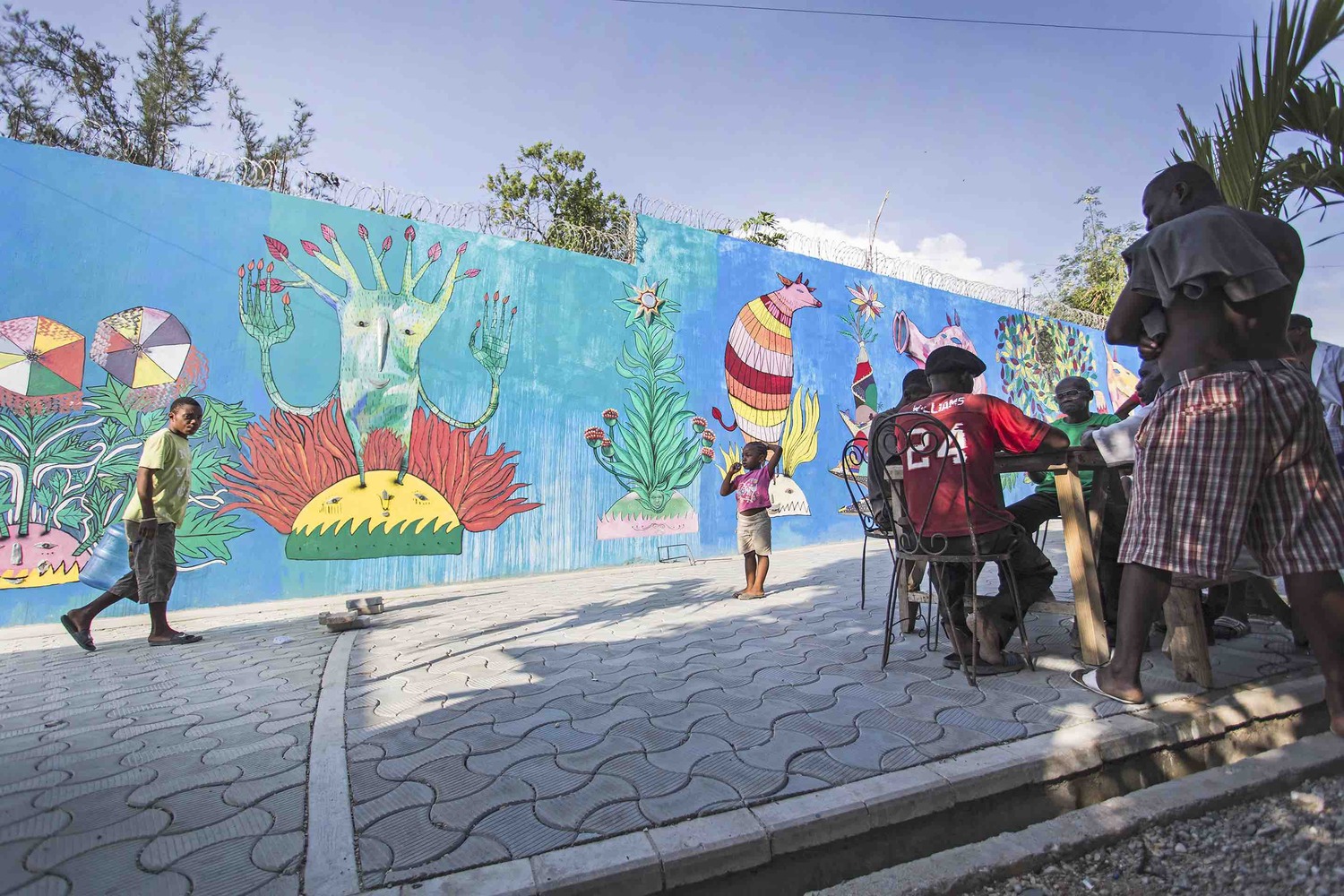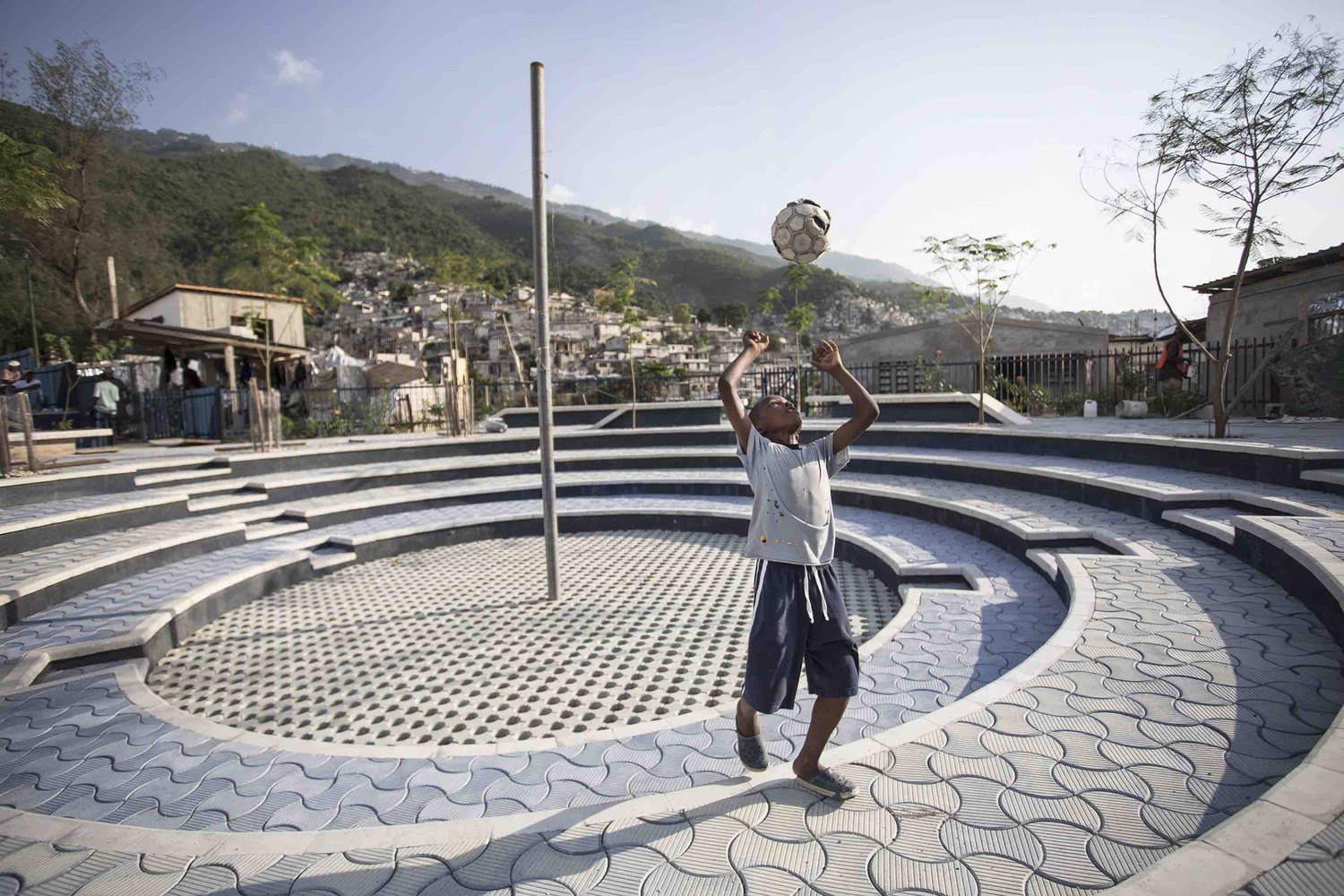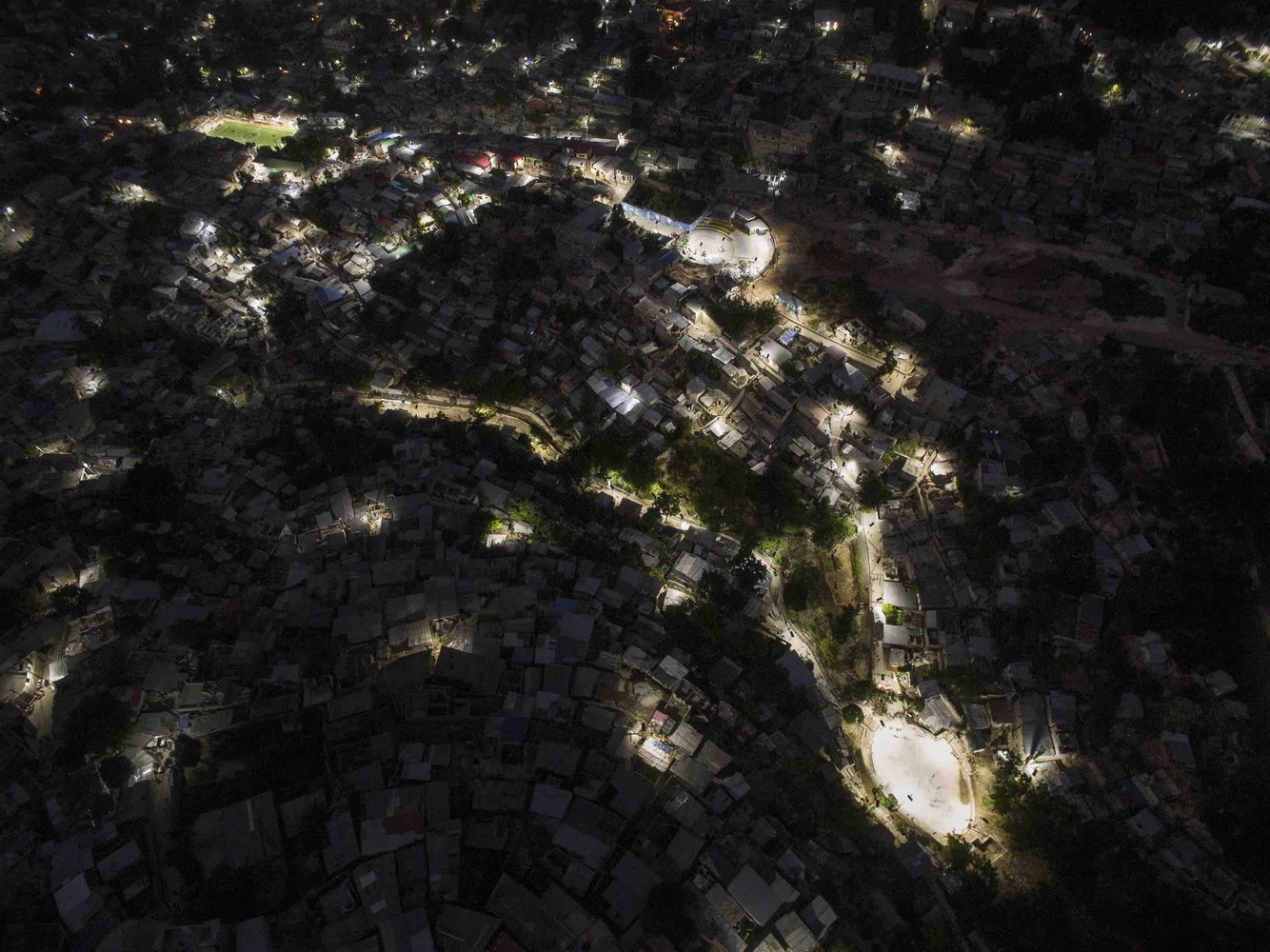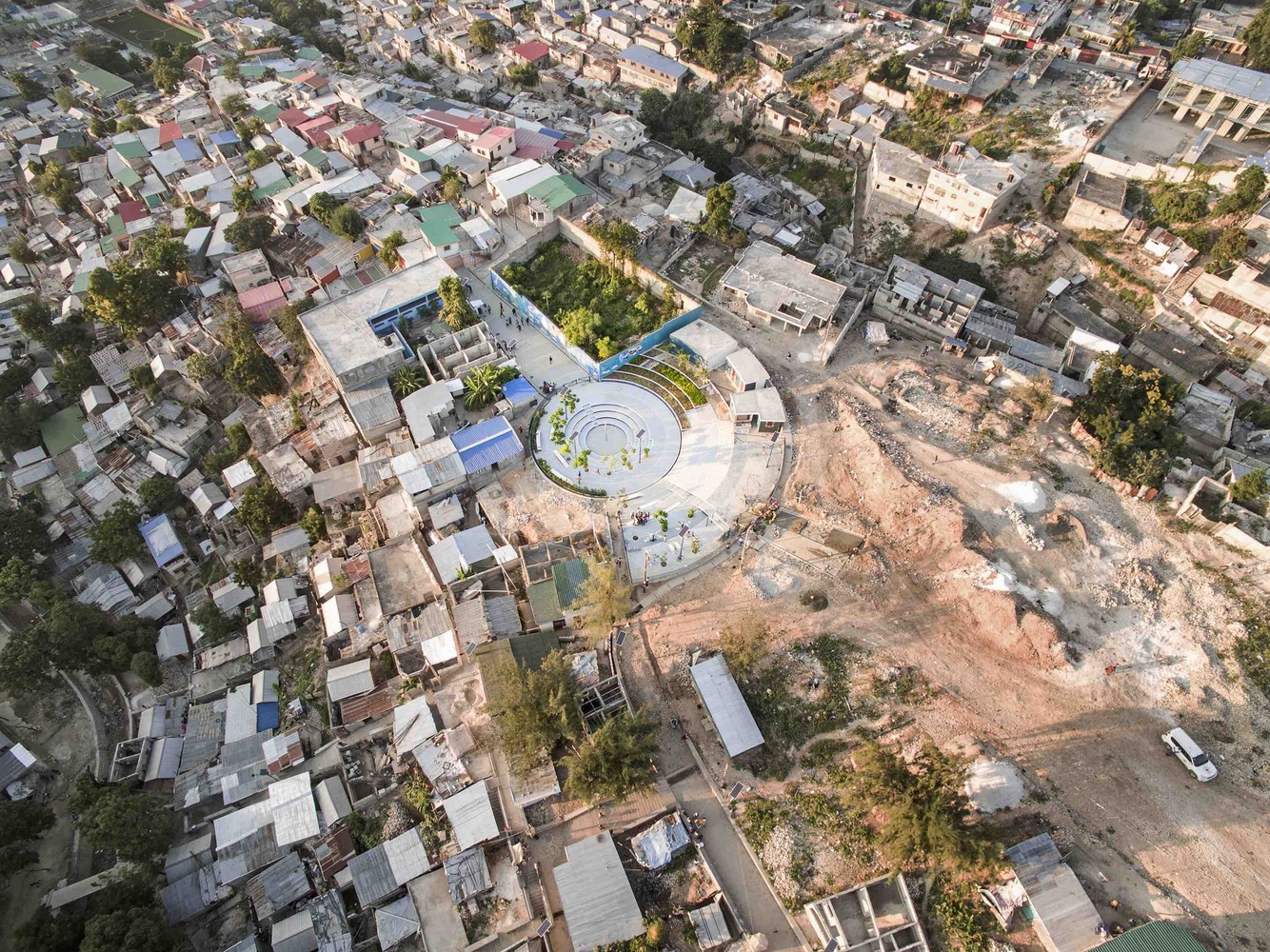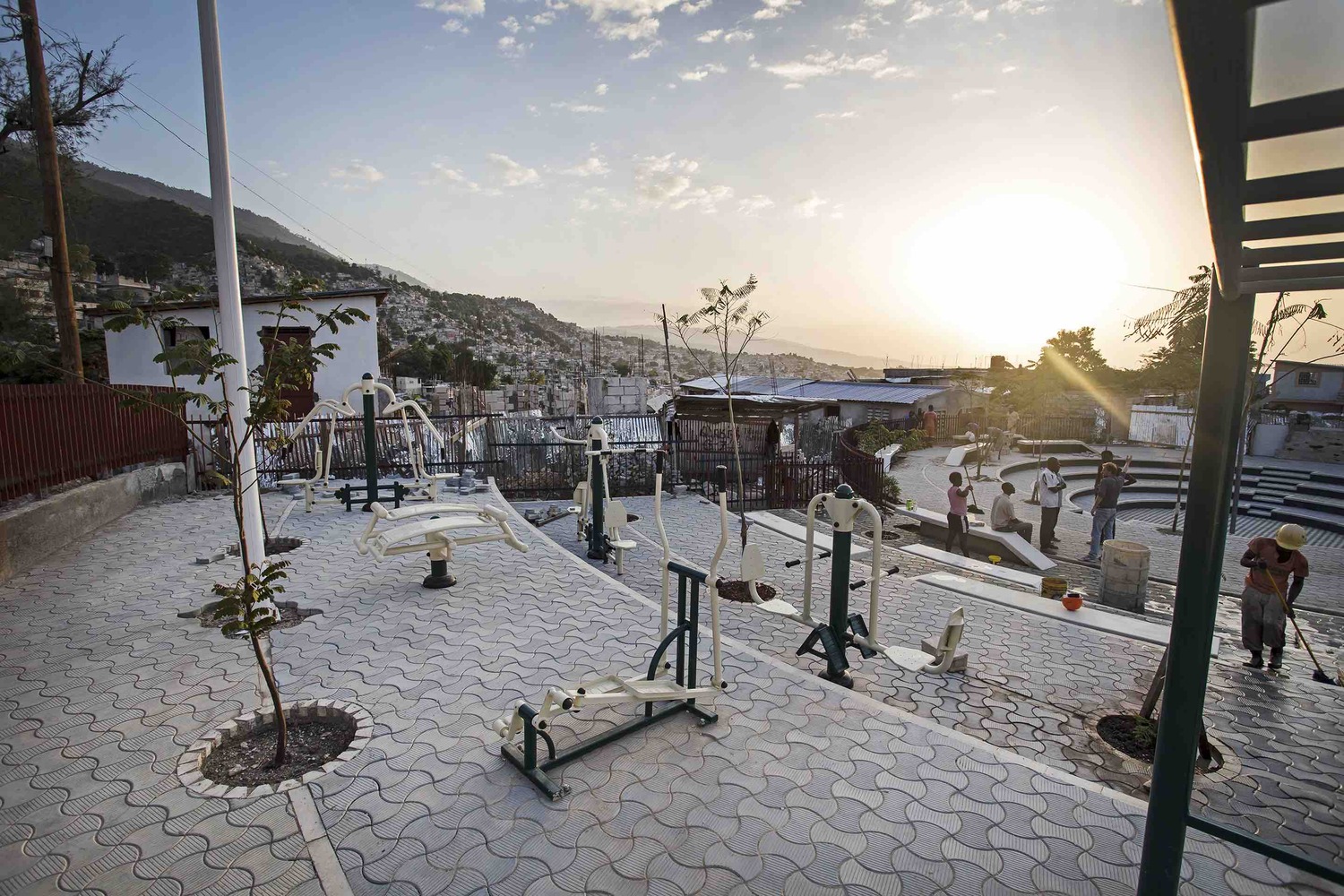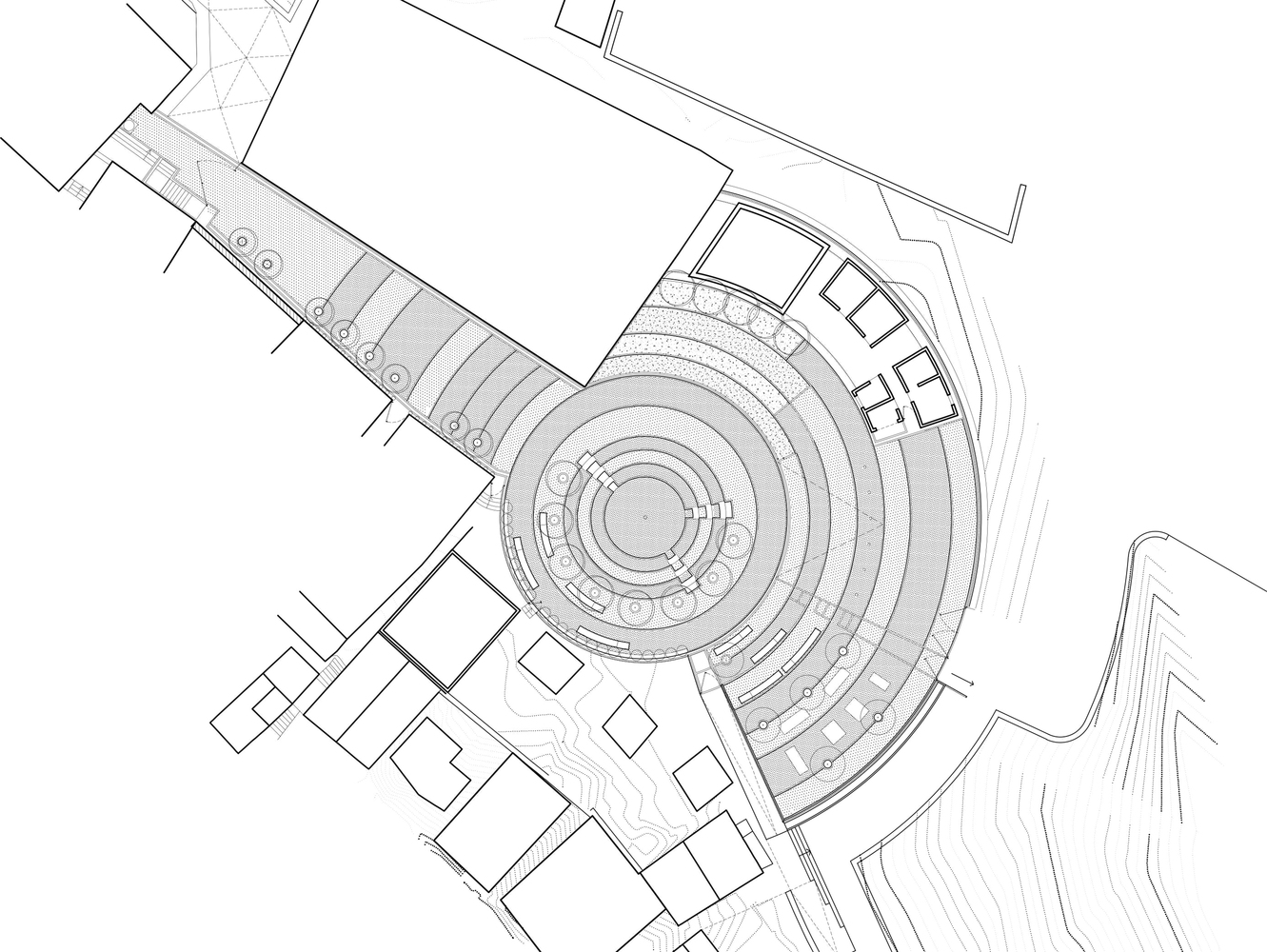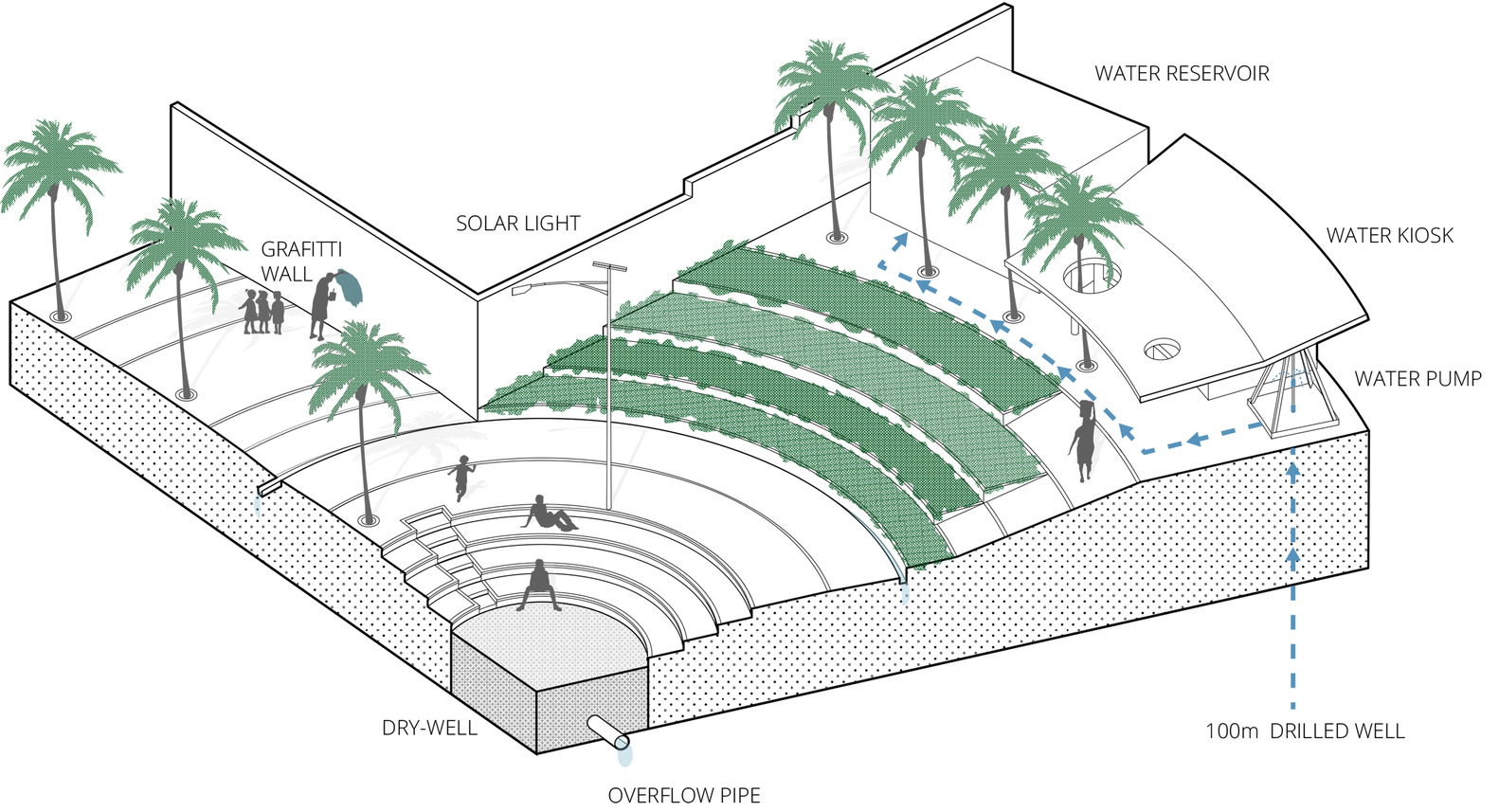 Tapis Rouge is one of several public spaces in Carrefour Feuilles, Haiti, built under program LAMIKA, whose acronym stands for "A better life in my neighbourhood" in Haitian Creole. The program, funded by the American Red Cross and implemented by Global Communities, aims to construct multifunctional spaces that facilitate and promote social cohesion through an inclusive approach.

Carrefour Feuilles is one of the many informal neighbourhoods which suffered extensive damage in the 2010 earthquake. The houses clinging to the slopes of the ravine lack basic services such as electricity, running water and sanitation. There is little formal infrastructure and the cheek by jowl homes are only accessible by a network of narrow corridors that wind up the slope. It is among the tight corners and between the walls of neighbouring houses that social life usually takes place.

After the earthquake, the site of Tapis Rouge used to be a tent camp for displaced people. It sits at the top of a slope overlooking the ravines either side and it marks the entrance to the alleyways and homes below.

The design itself is inherently community oriented and understands public space as an anthropological ground from which identity and social relations grow. Through a participatory approach and through placing community engagement at the core of the design process, this public space aims to give transformative power to a local community and to provide the residents with a sense of ownership, identity, and pride. The goal was to create a safer and cleaner environment, which would help reduce crime, violence, and anti-social behaviour in the area.

The program and the architectural design have been established directly with the community. An open air amphitheatre, intended for community gathering, marks the centre of the space. Dotted around the edges of the seating-steps are several Flamboyant's that, when fully grown, will shelter the users from the sun. The concentric rings beyond define areas within the plaza. One, is occupied by outdoor exercise equipment and seating. In another one, near the wall, the locally-made blue pavers give way to terraces of greenery, each with different plants. Above it, by the top end, a row of palm trees conceals storage tanks for the adjacent water distribution station. The well that feeds the tanks and station brings water from 100m below ground. The revenue generated from the sales of water will be reinvested into maintaining the public space.

from archdaily