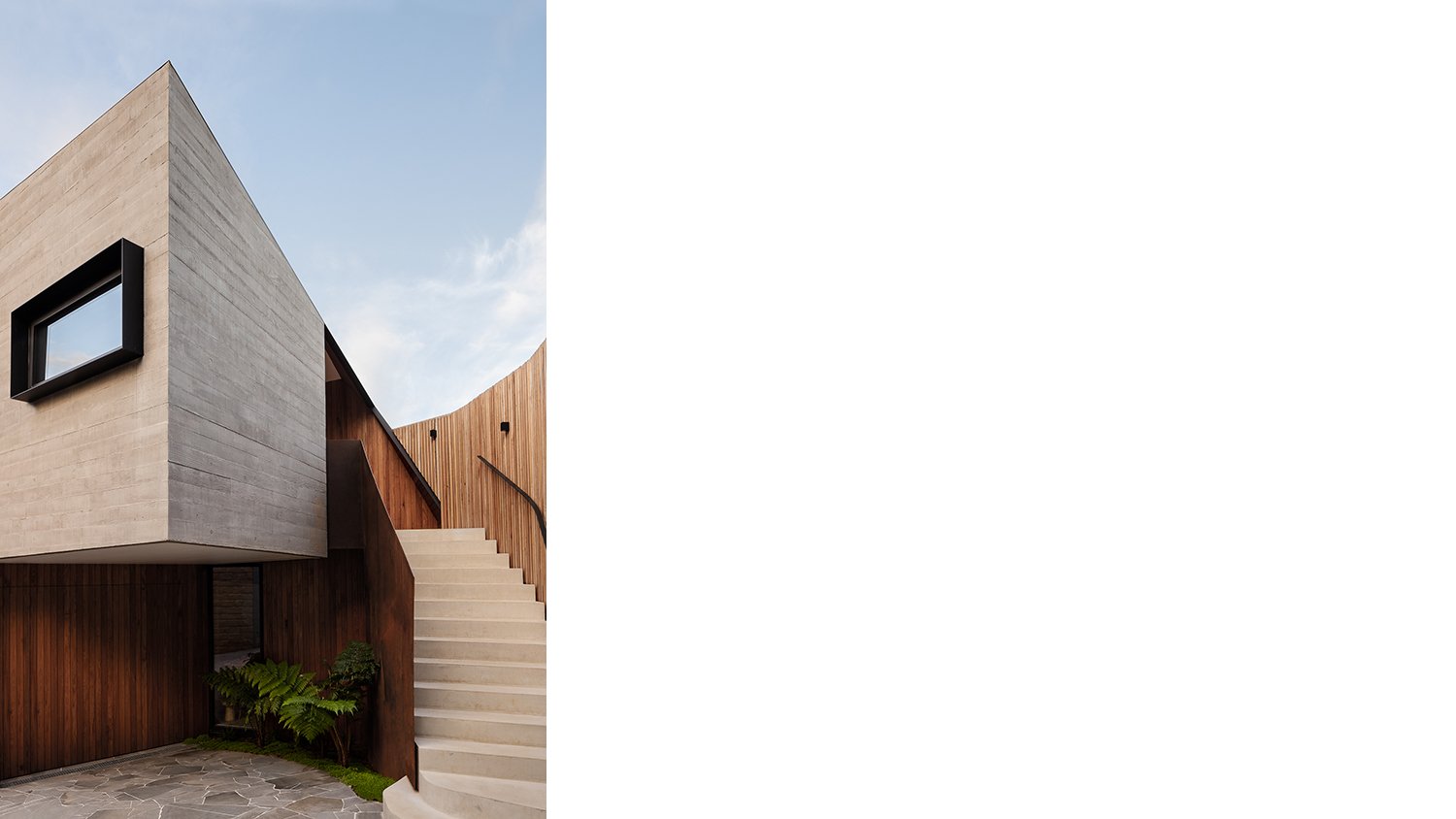 Simon Couchman Architects-CLIFFTOP HOUSE
웨스턴포트 베이의 멋진 전망을 감상 할 수 있는 경사지에 위치한 주말주택은 2층 규모로 제안된다. 가족구성원의 생활과 주변환경의 조화를 위해 섬세하게 조율된 건축환경은 외부환경을 적극적으로 유입할 수 있도록 최대한 확장된 건축평면을 갖는다.
Location: Balnarring Beach, VIC, AUSTRALIA
Architecture: Simon Couchman Architects
Interior decoration: Simone Haag
Photography: Timothy Kaye
Building Contractor: Bartlett Architectural Construction
Structural Engineer: Don Moore & Associates
Landscape design: Kate Paterson Landscapes
Site Area: 160sqm / overall site 1500 (approx.)
Built area: 240sqm (approx) over 2 levels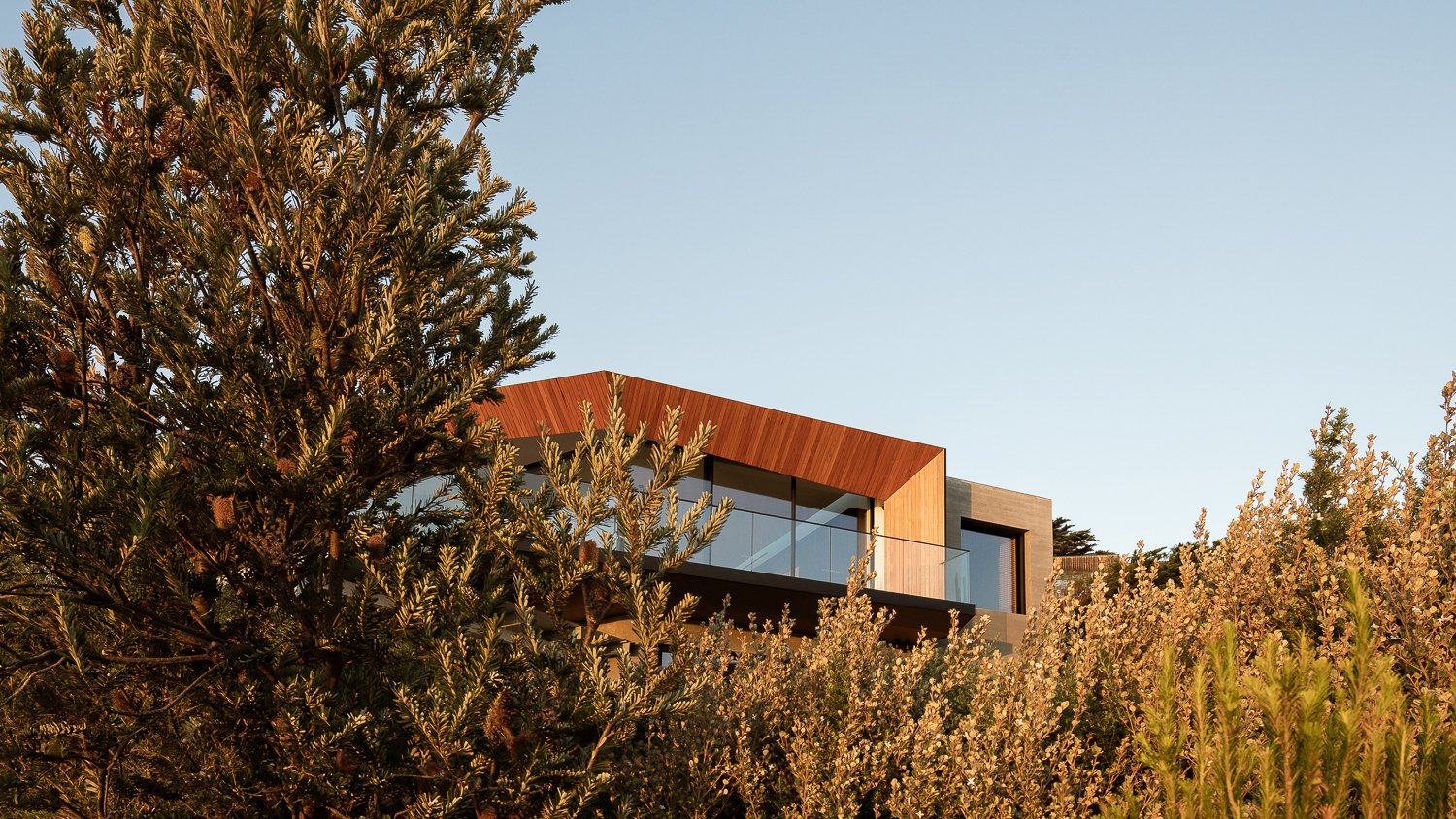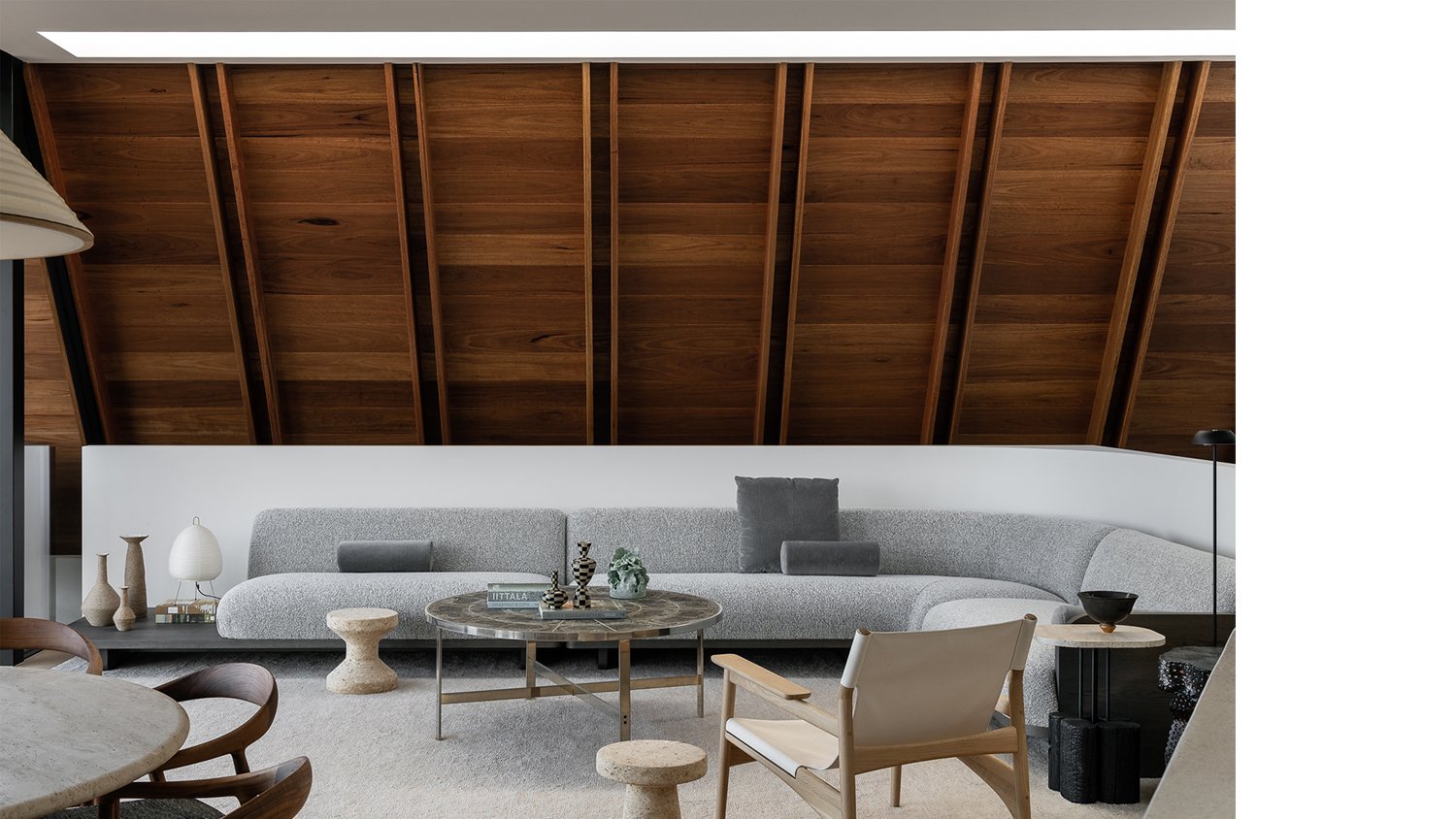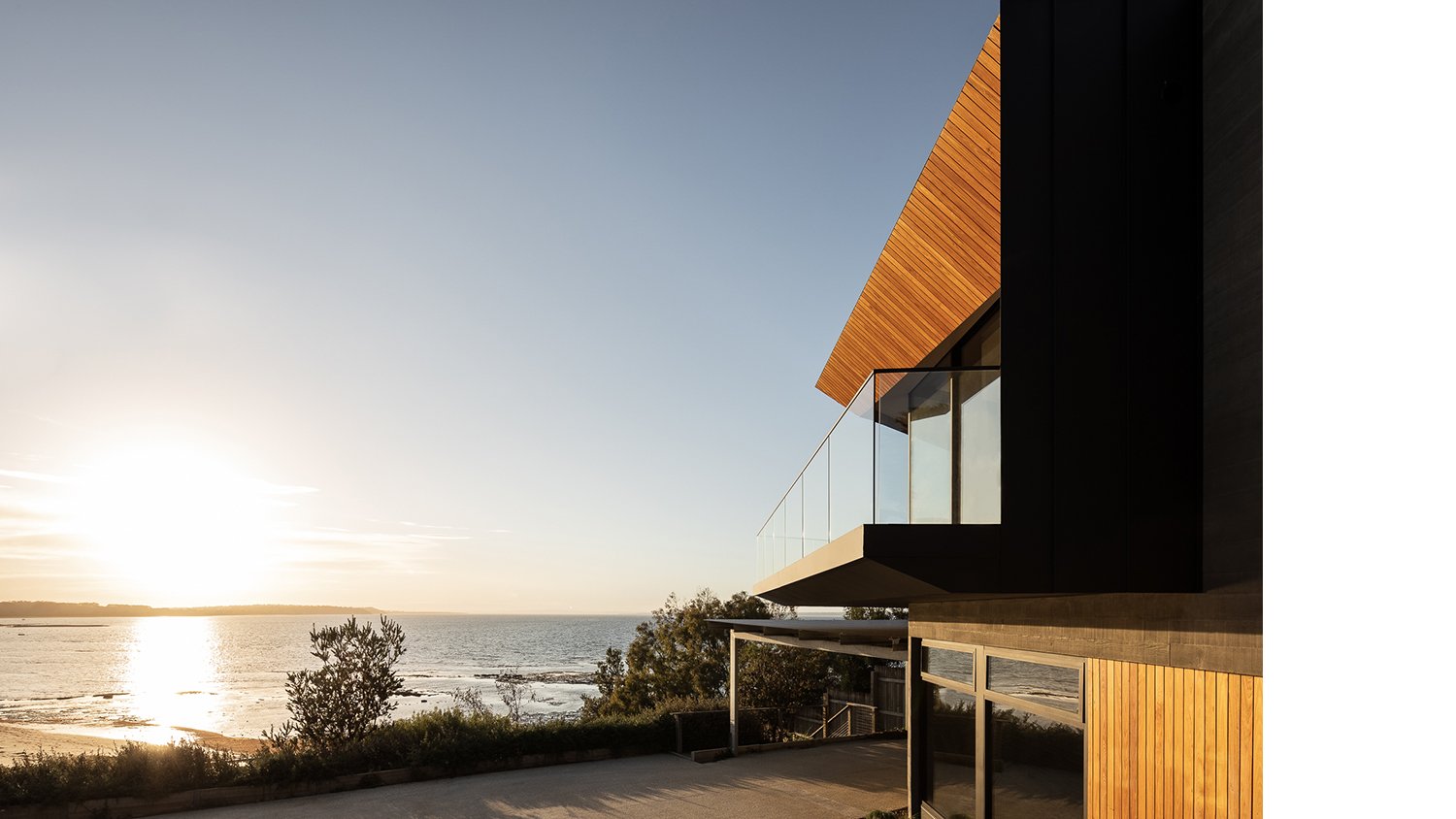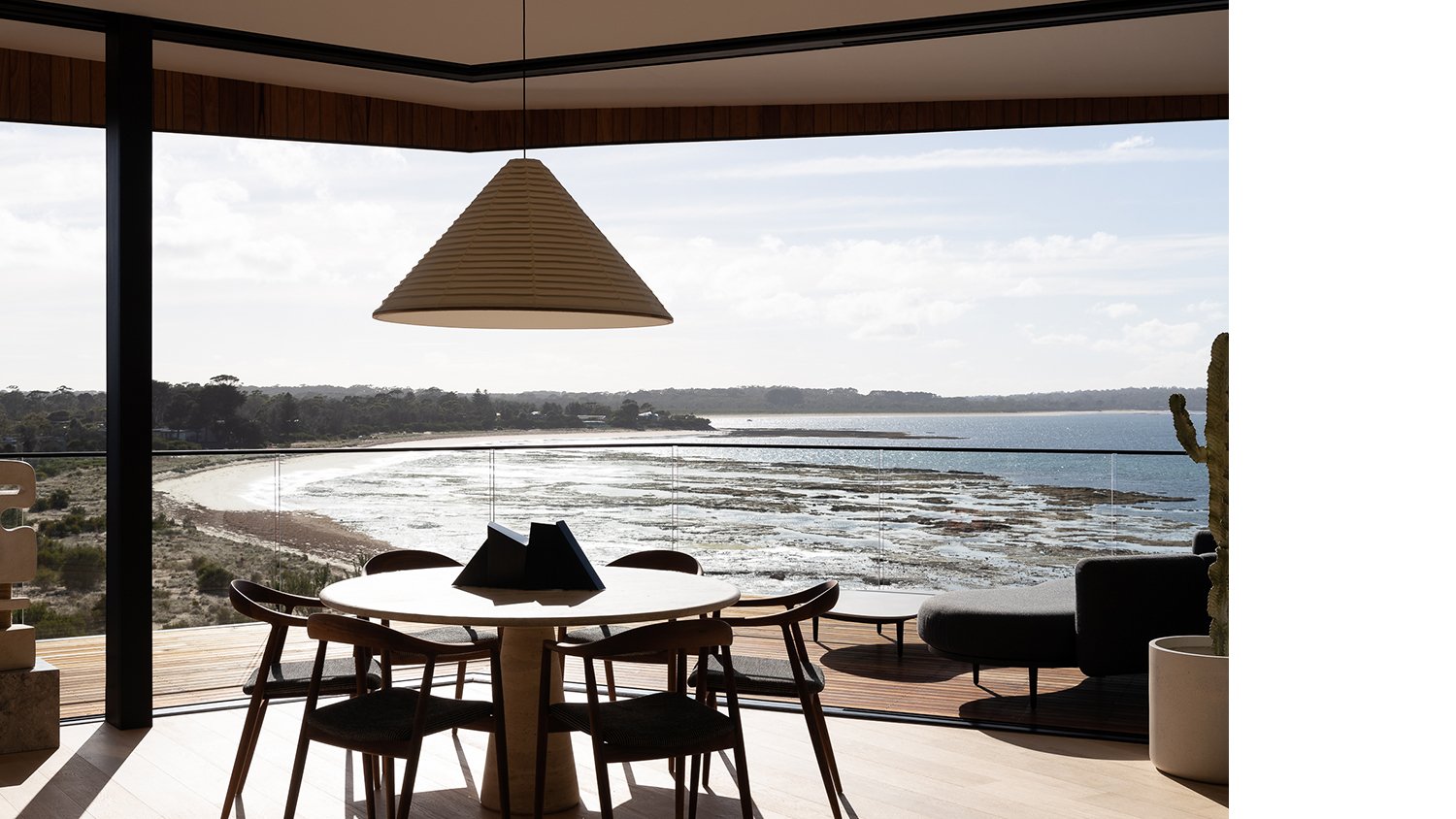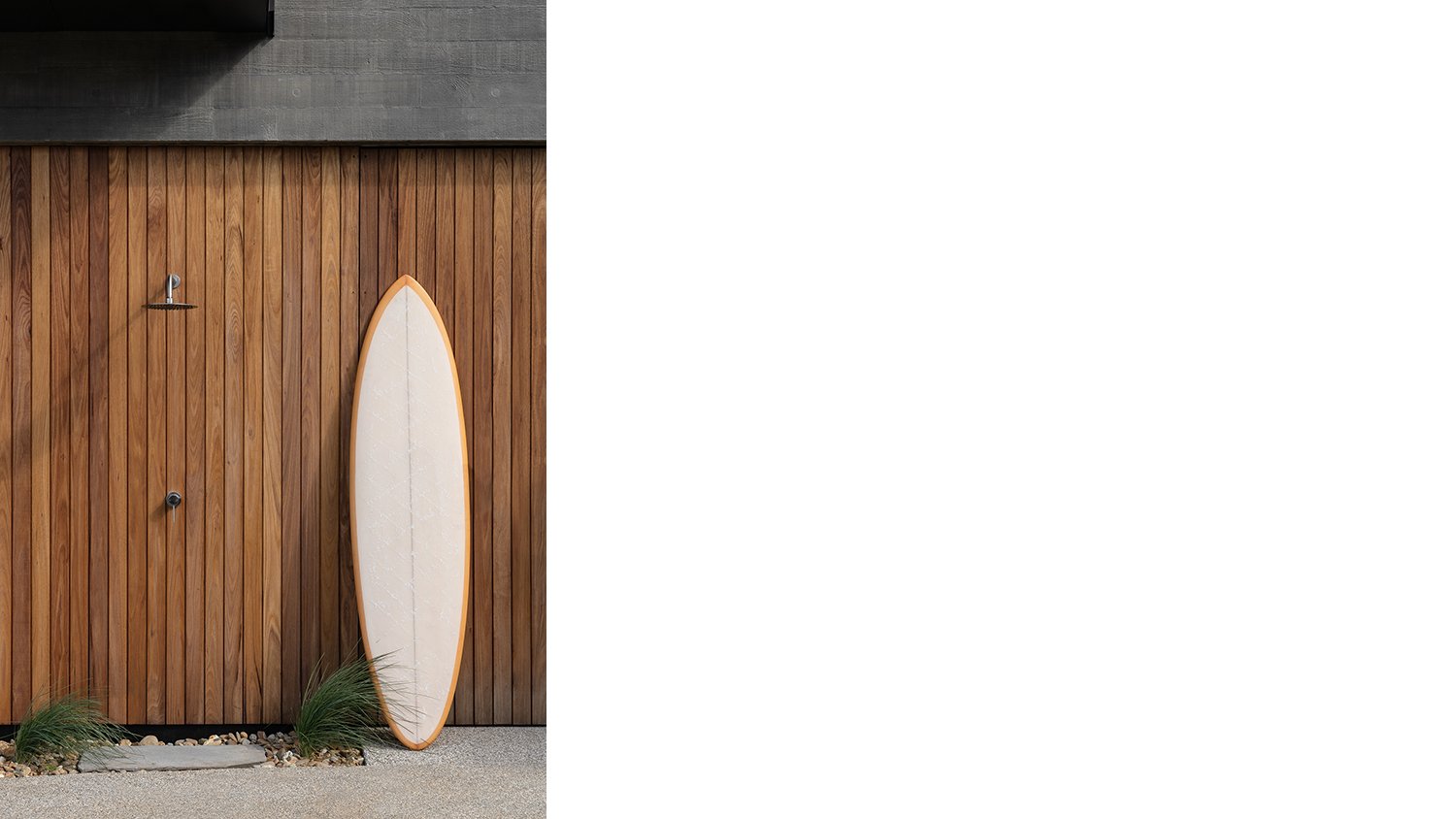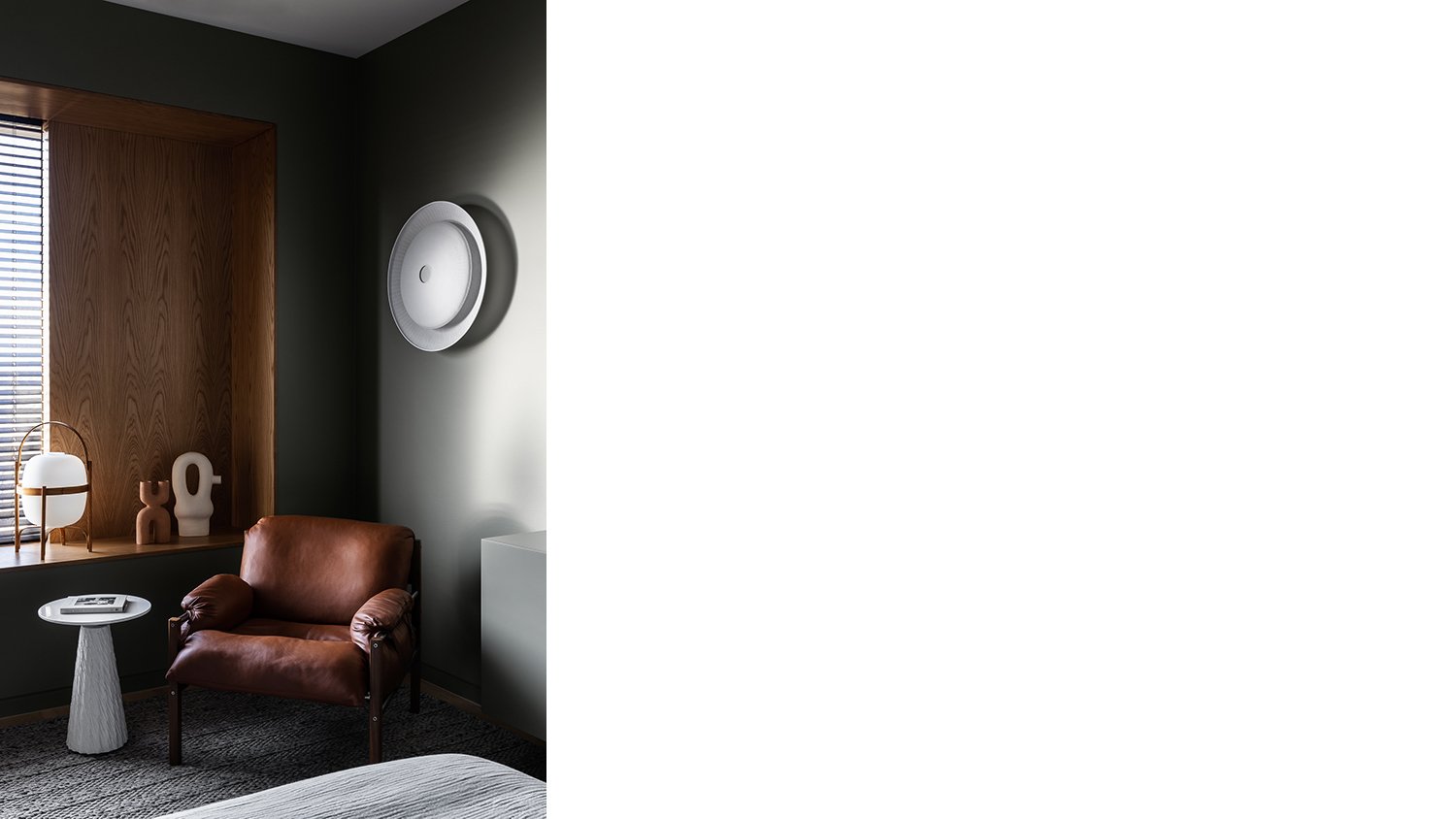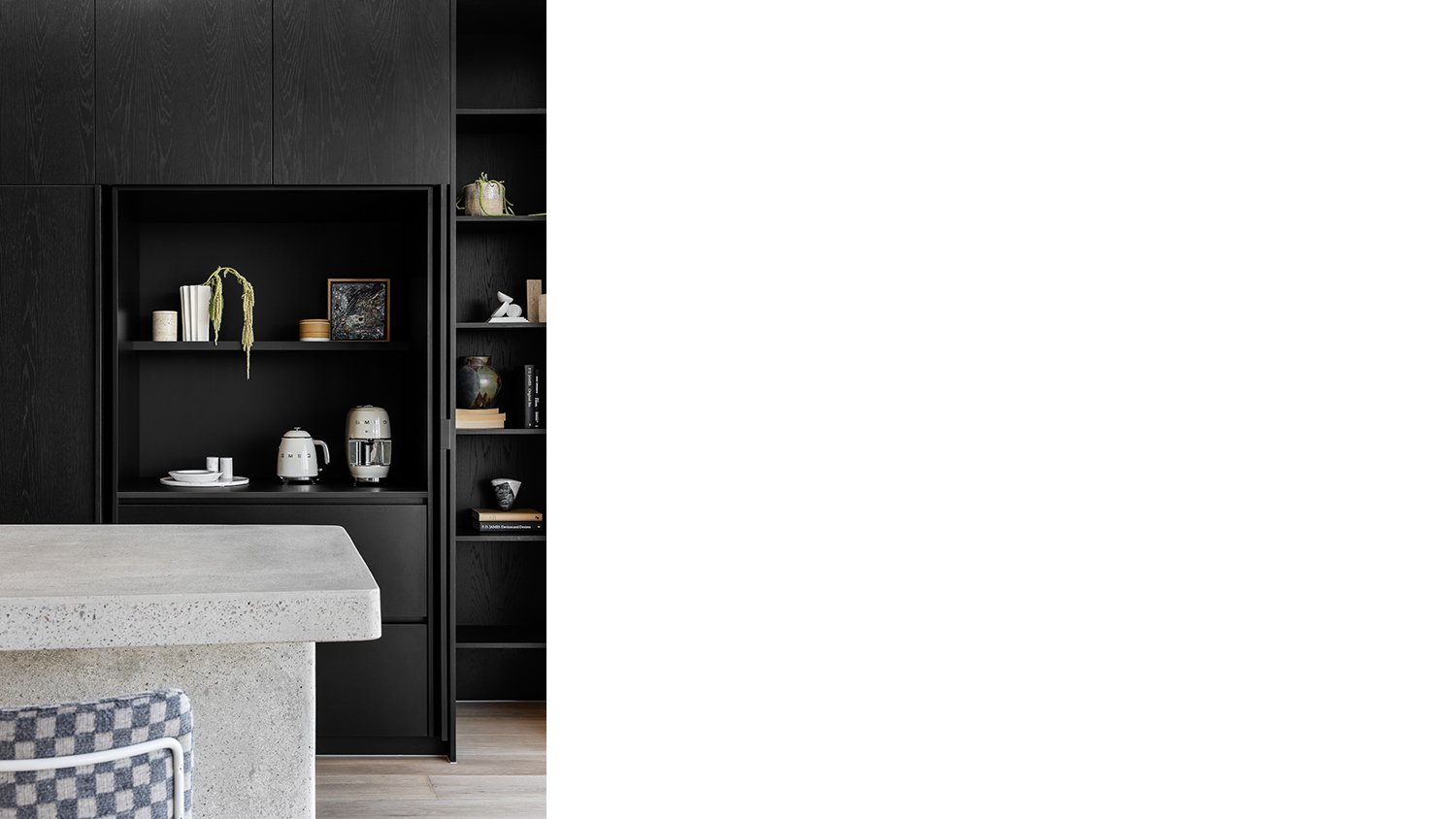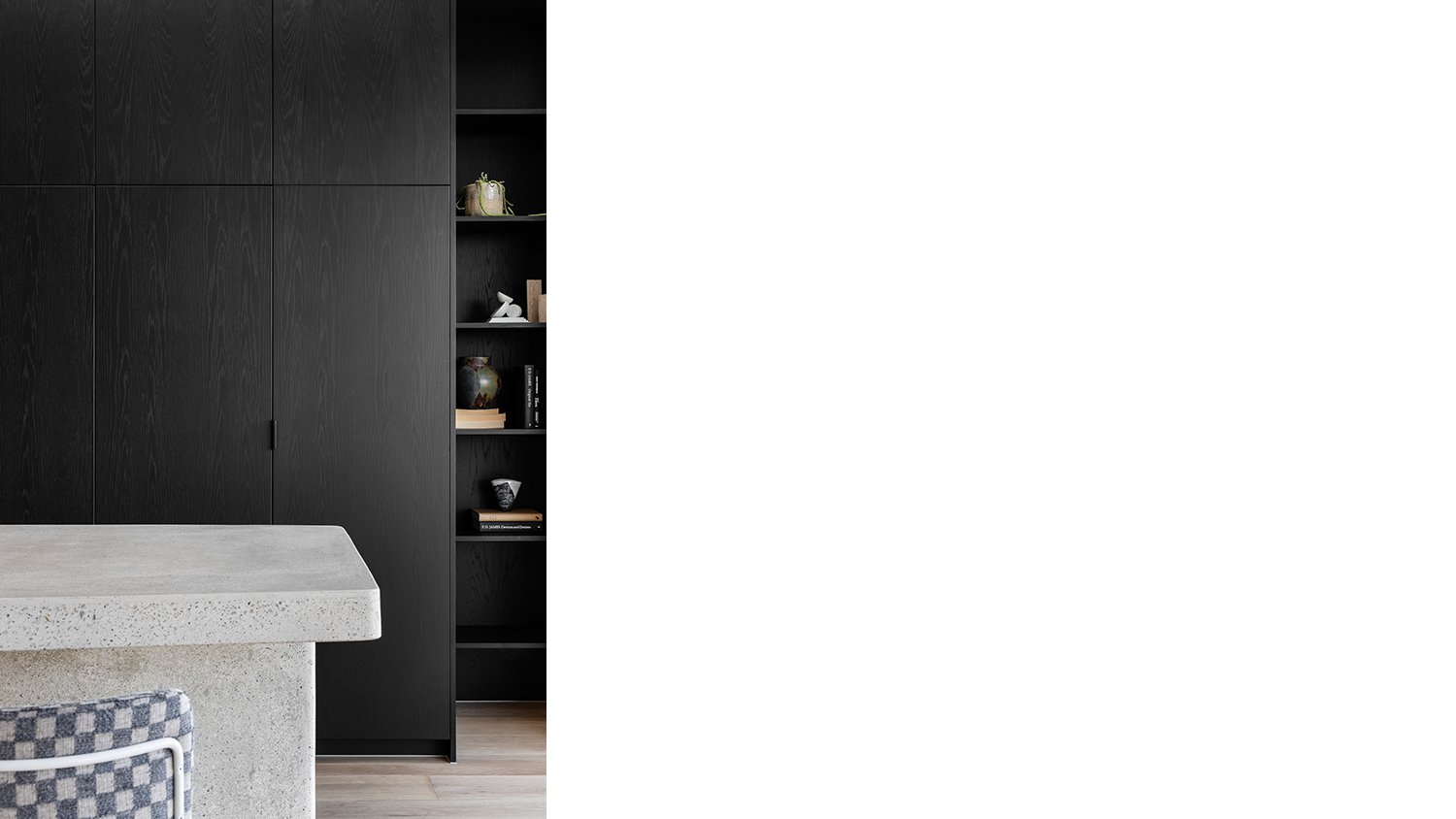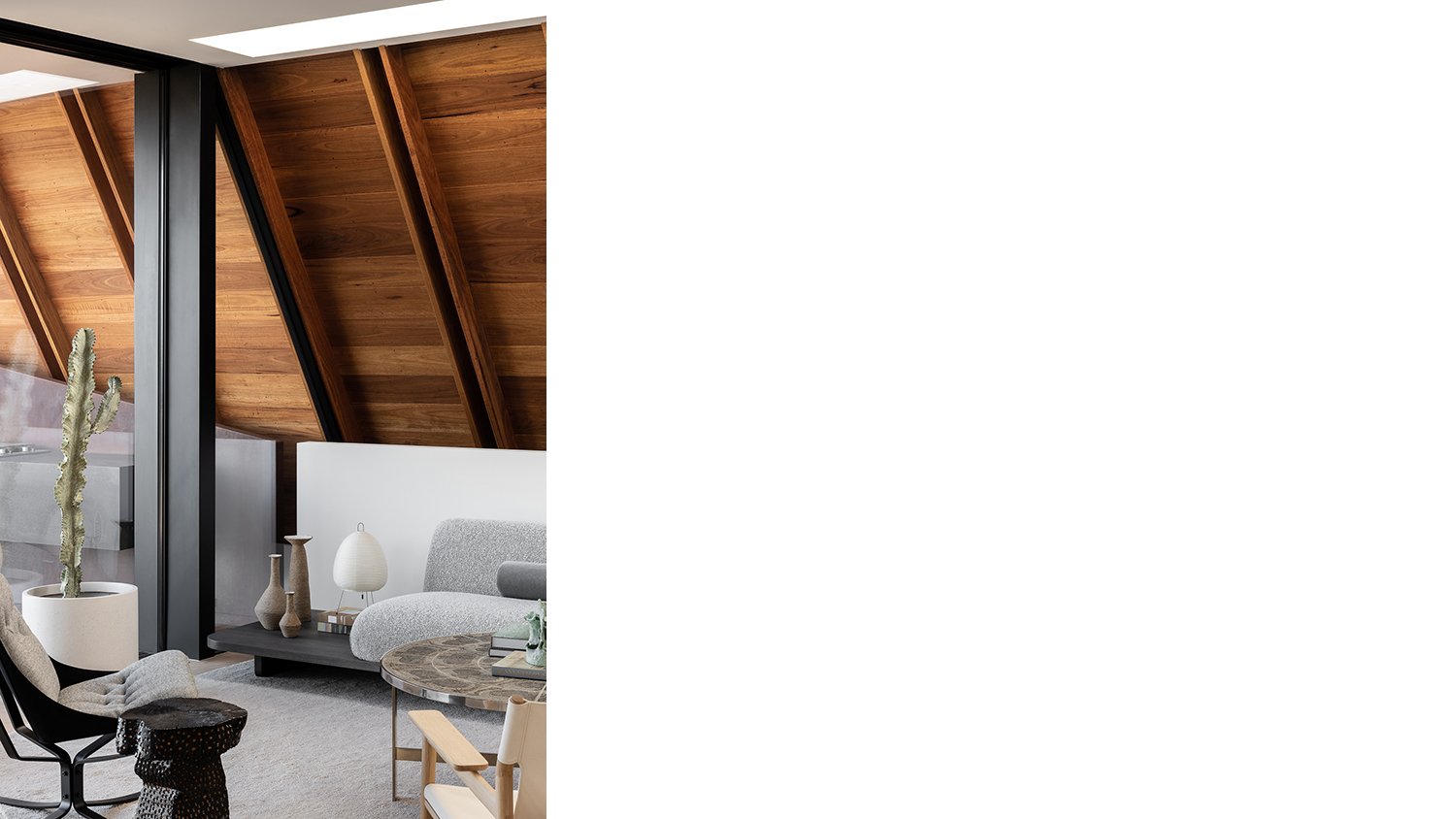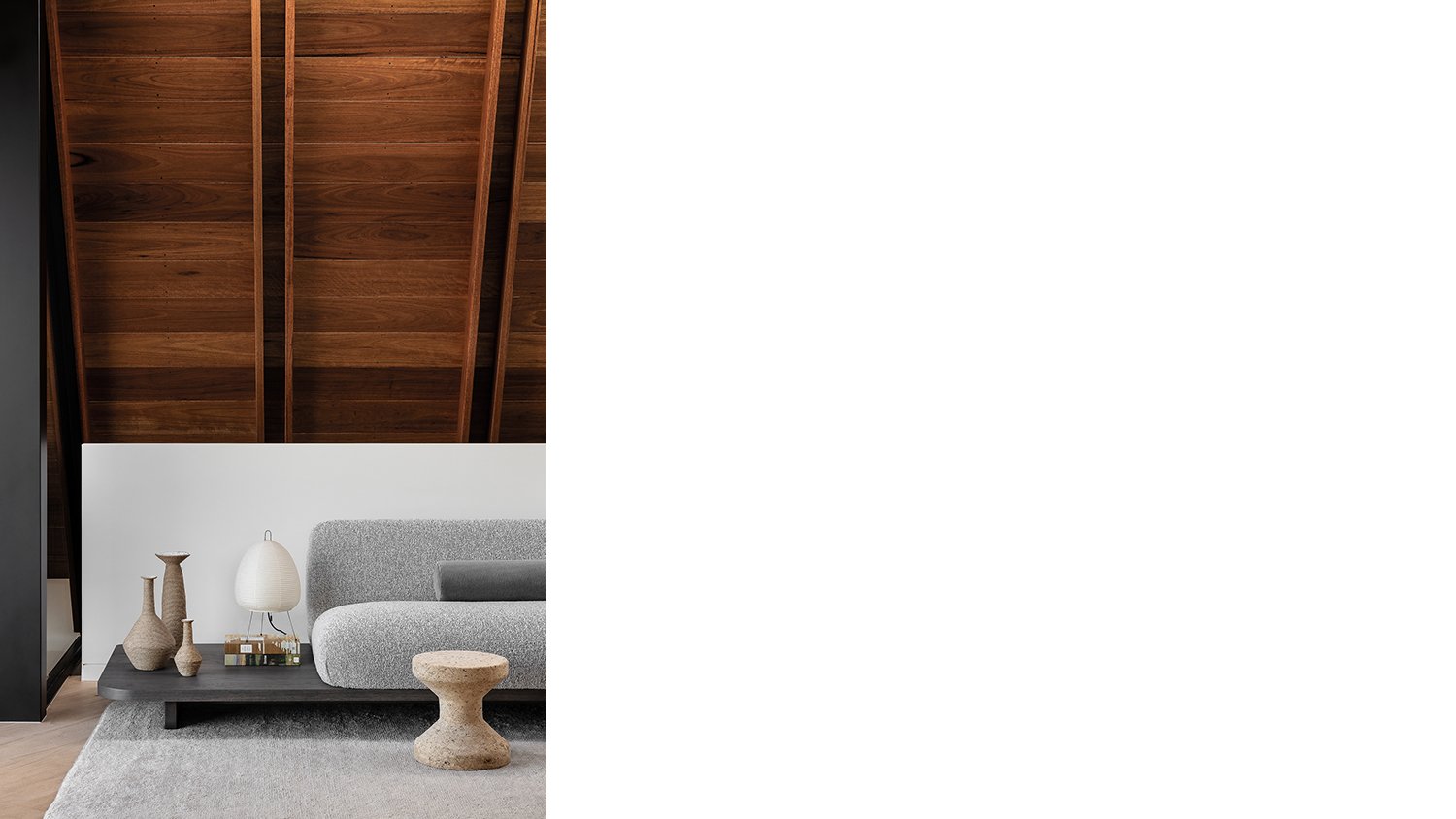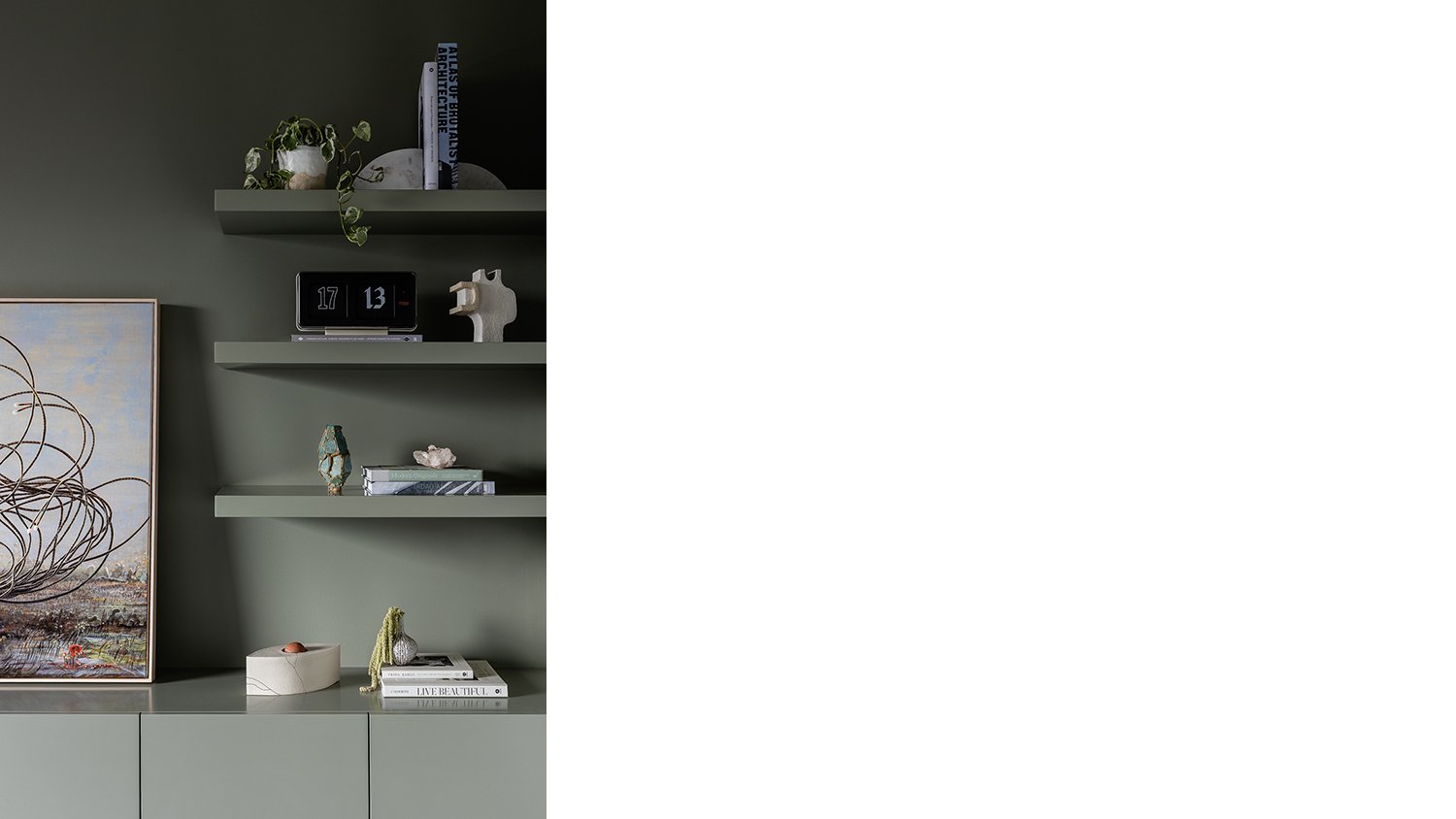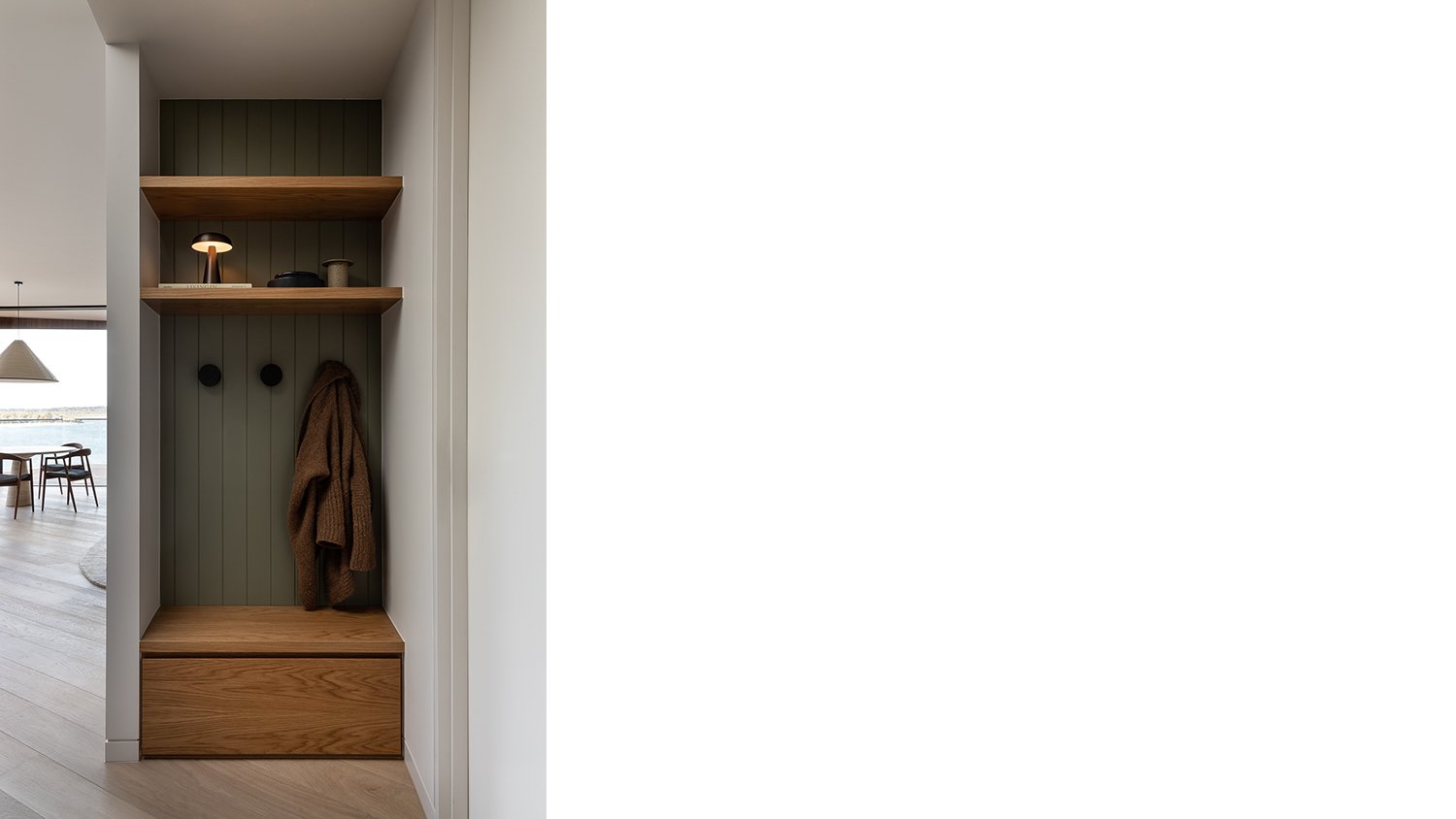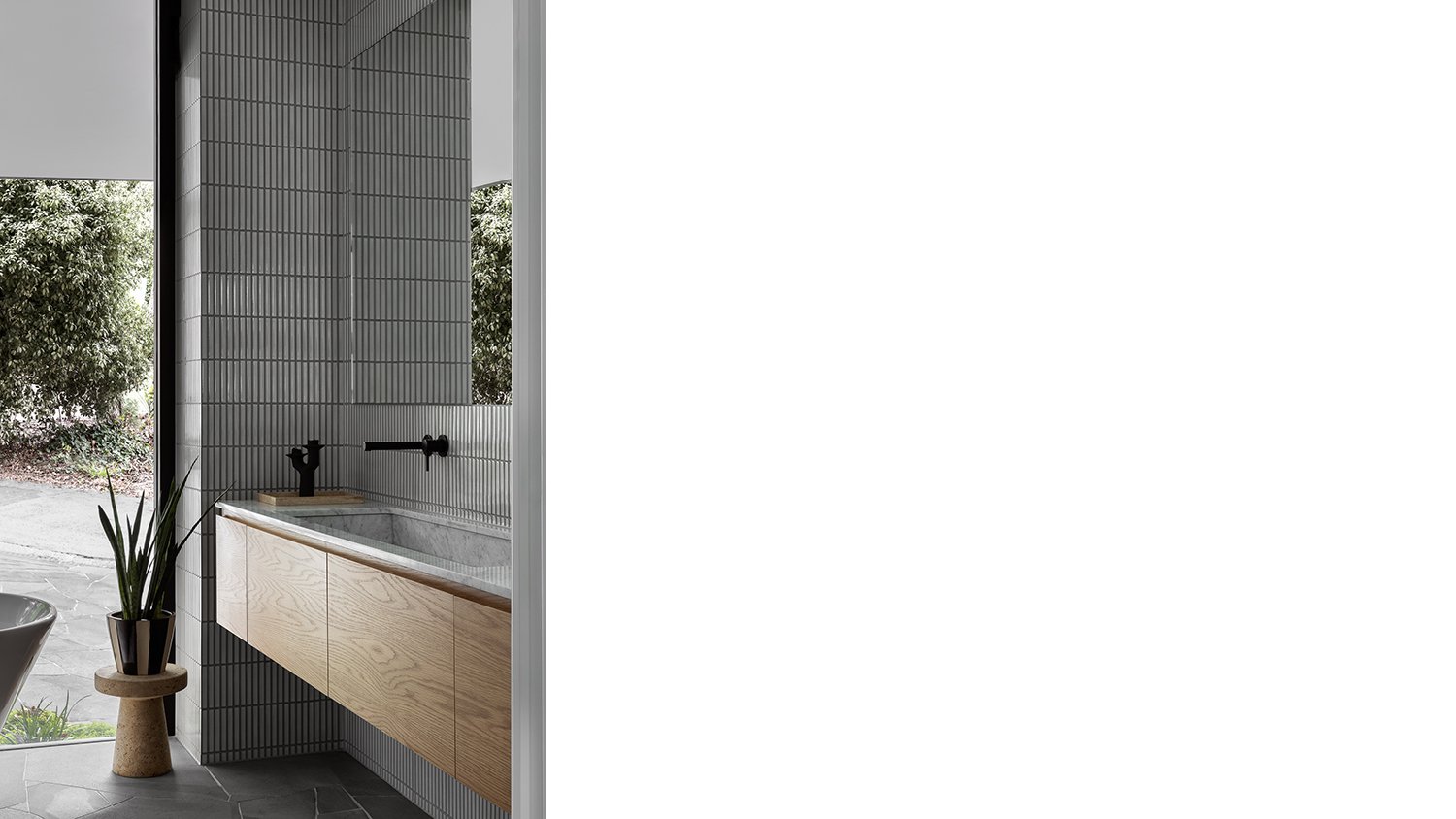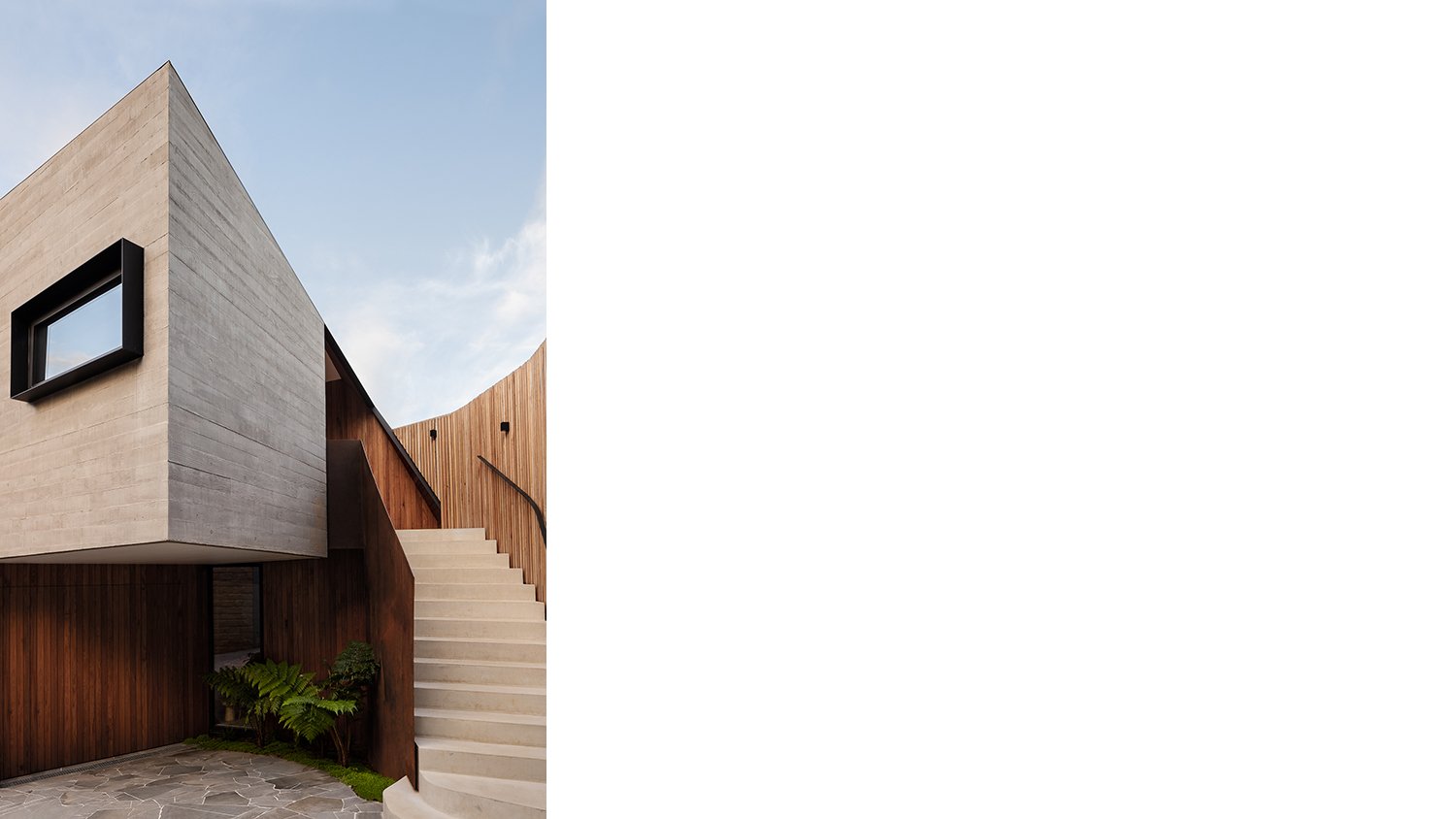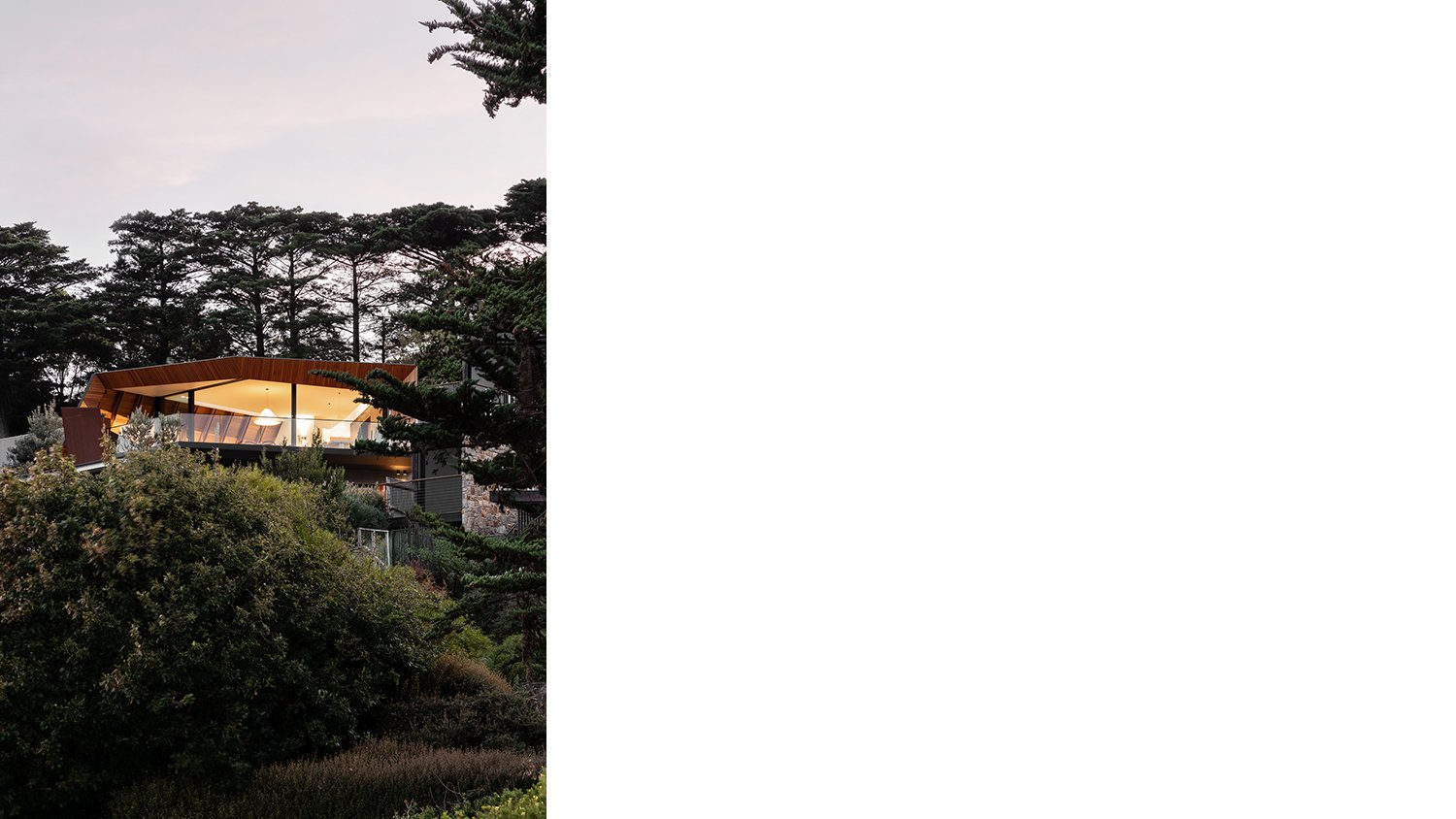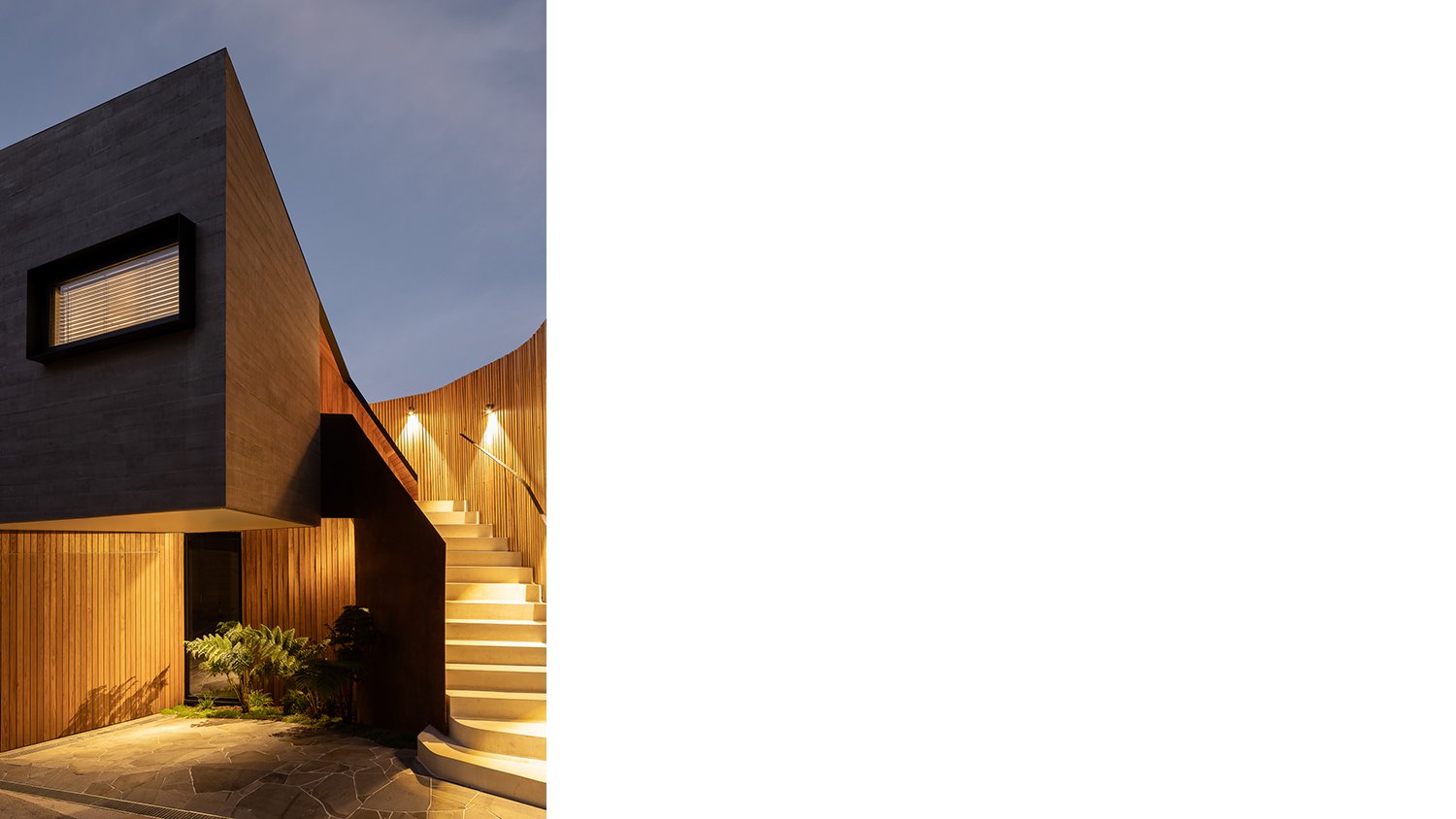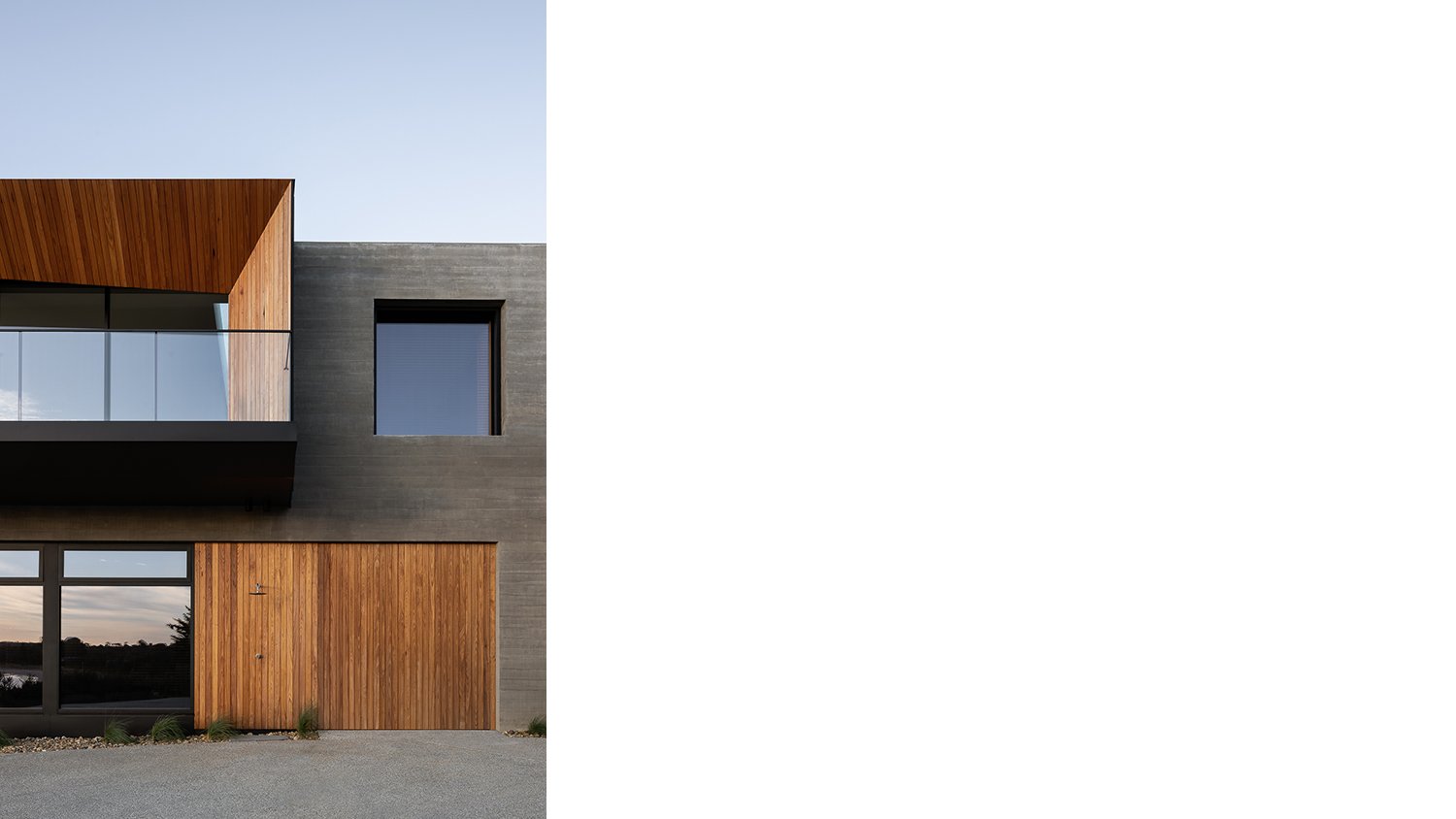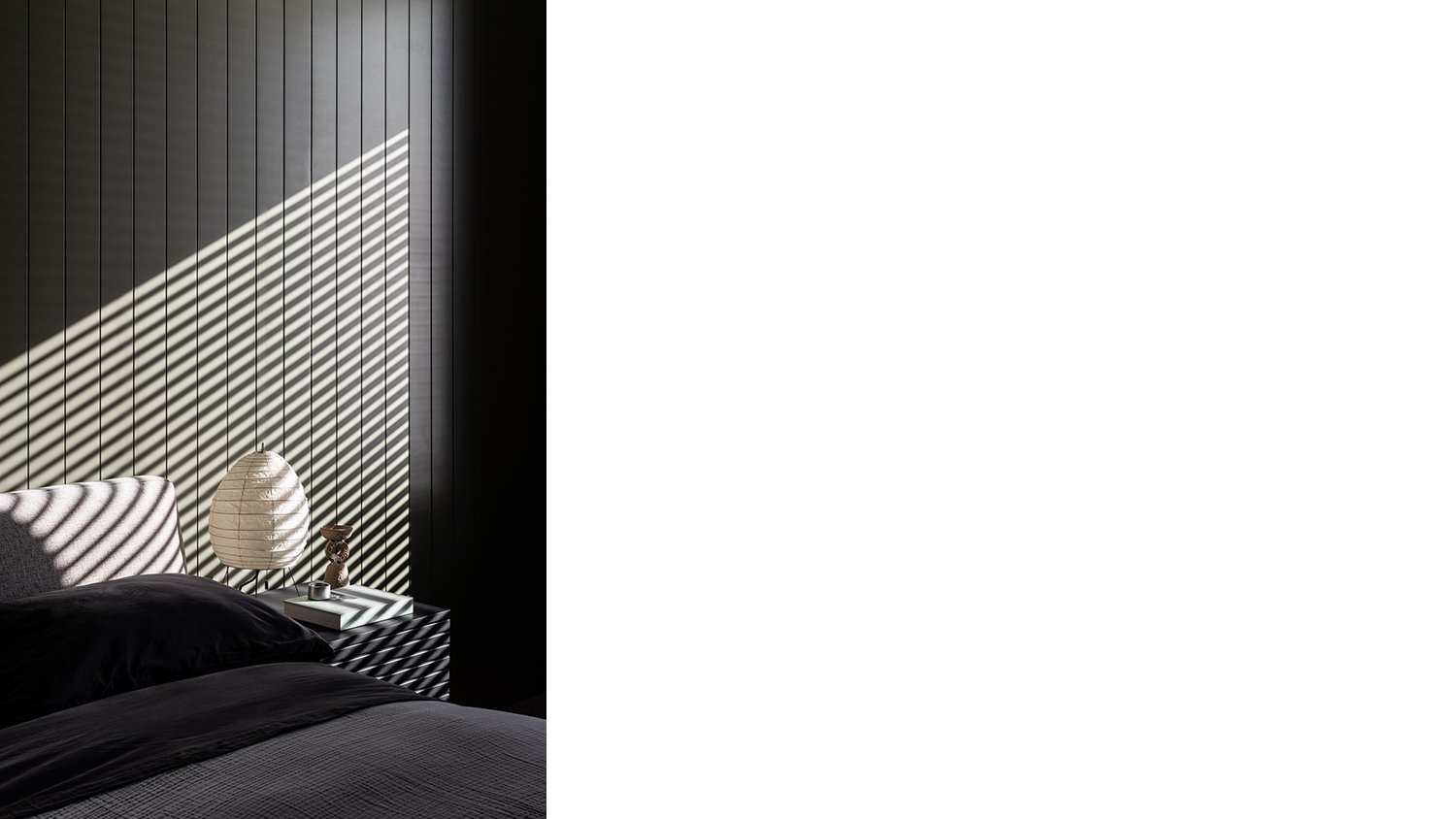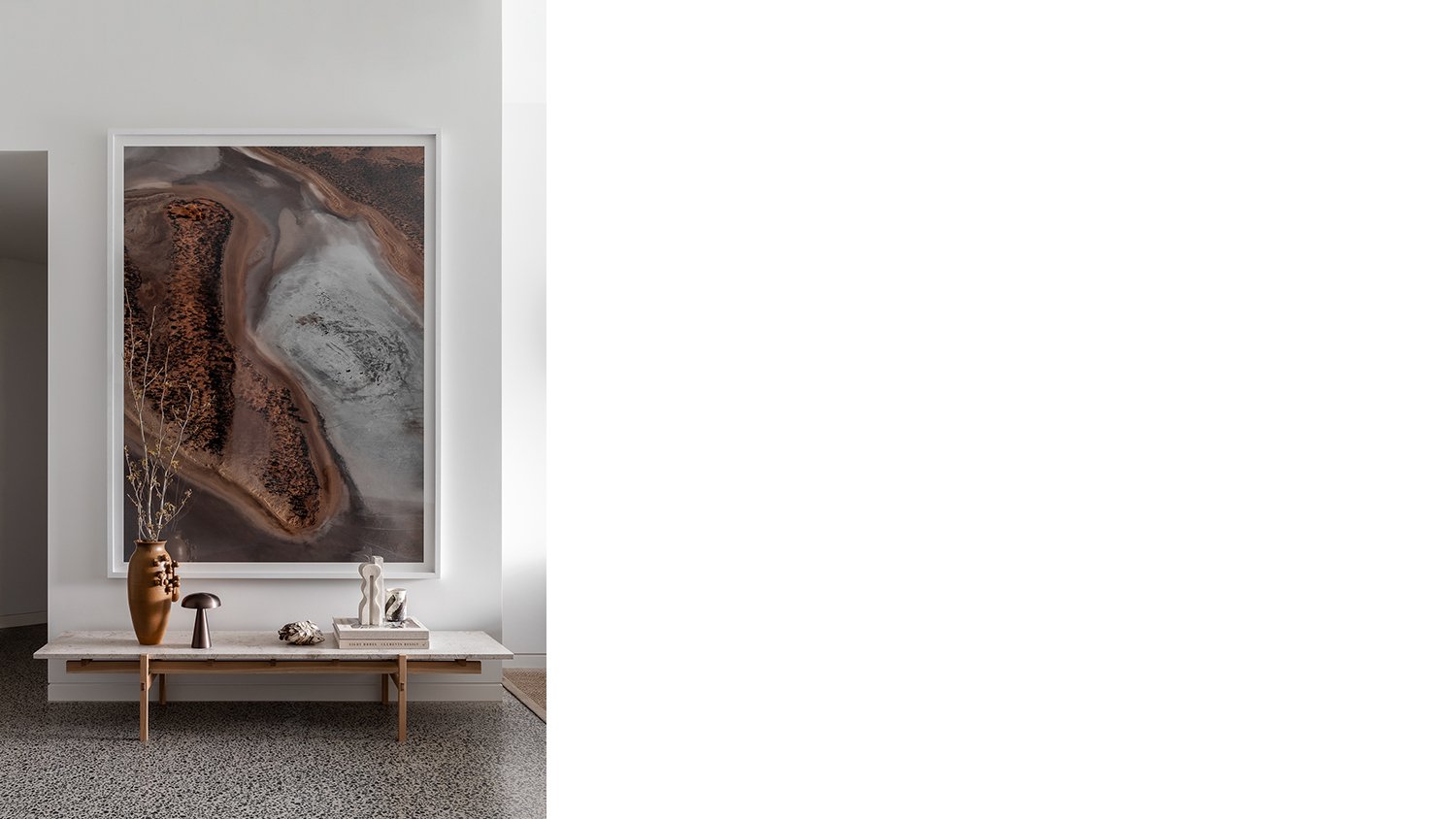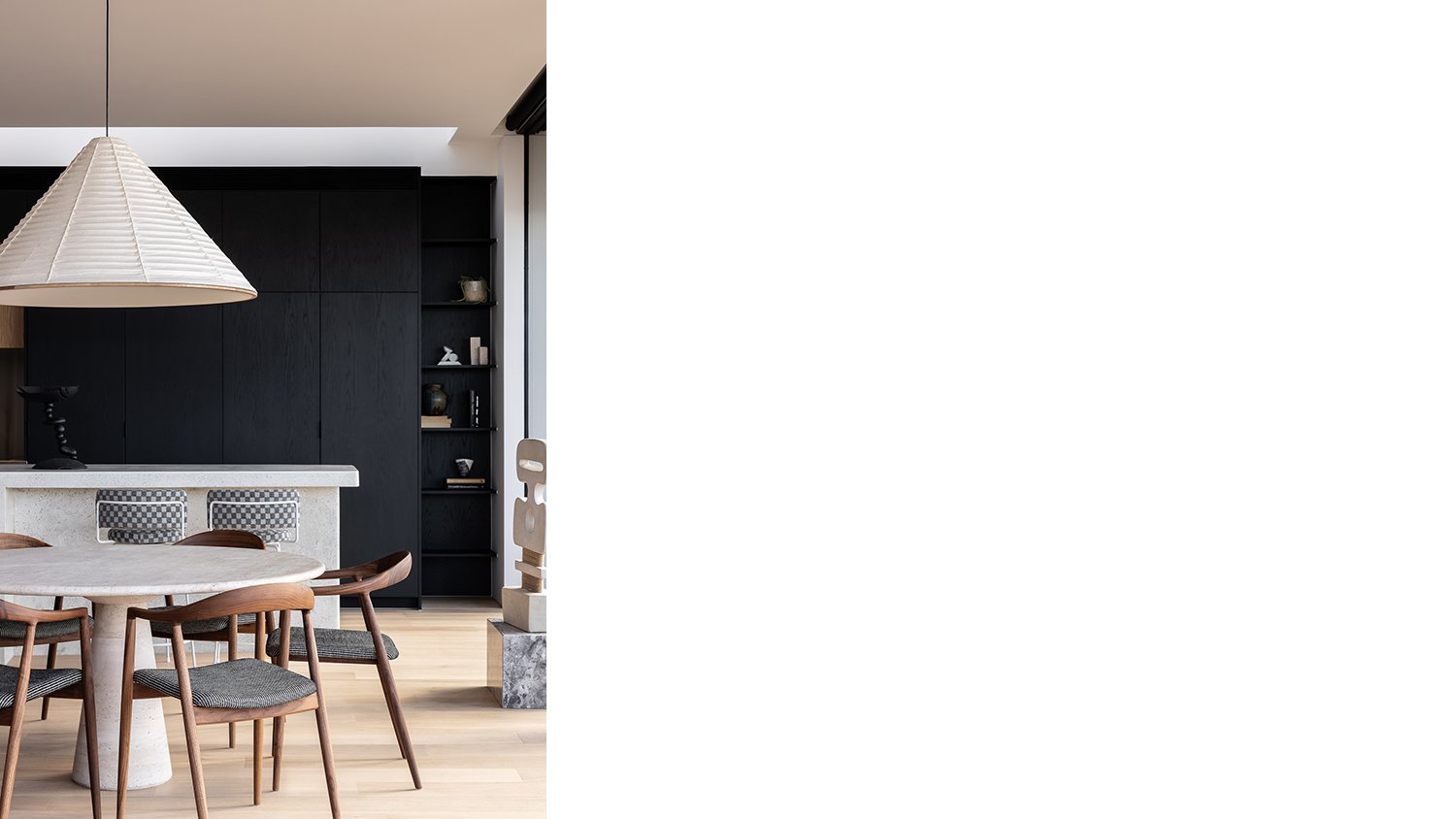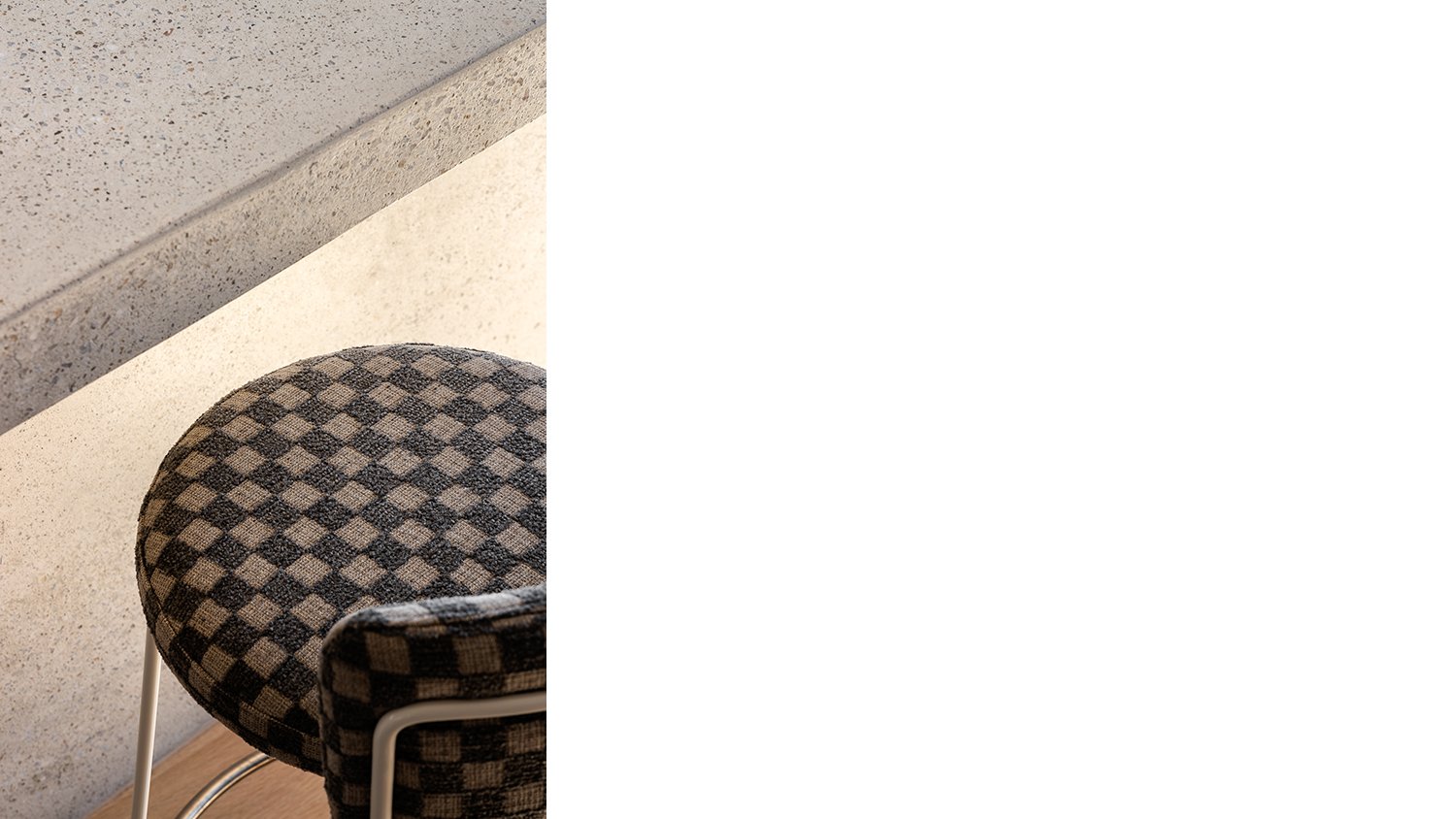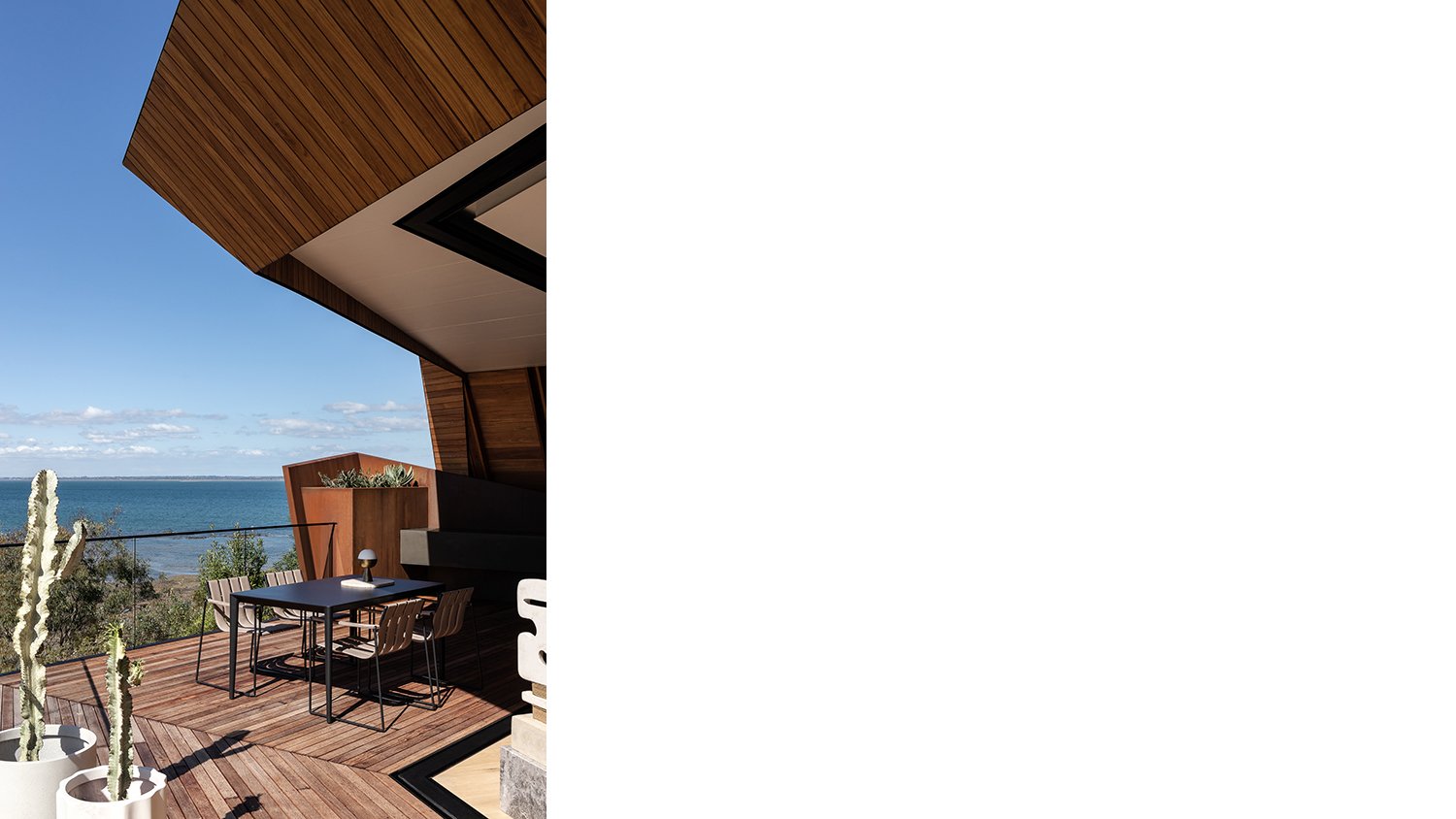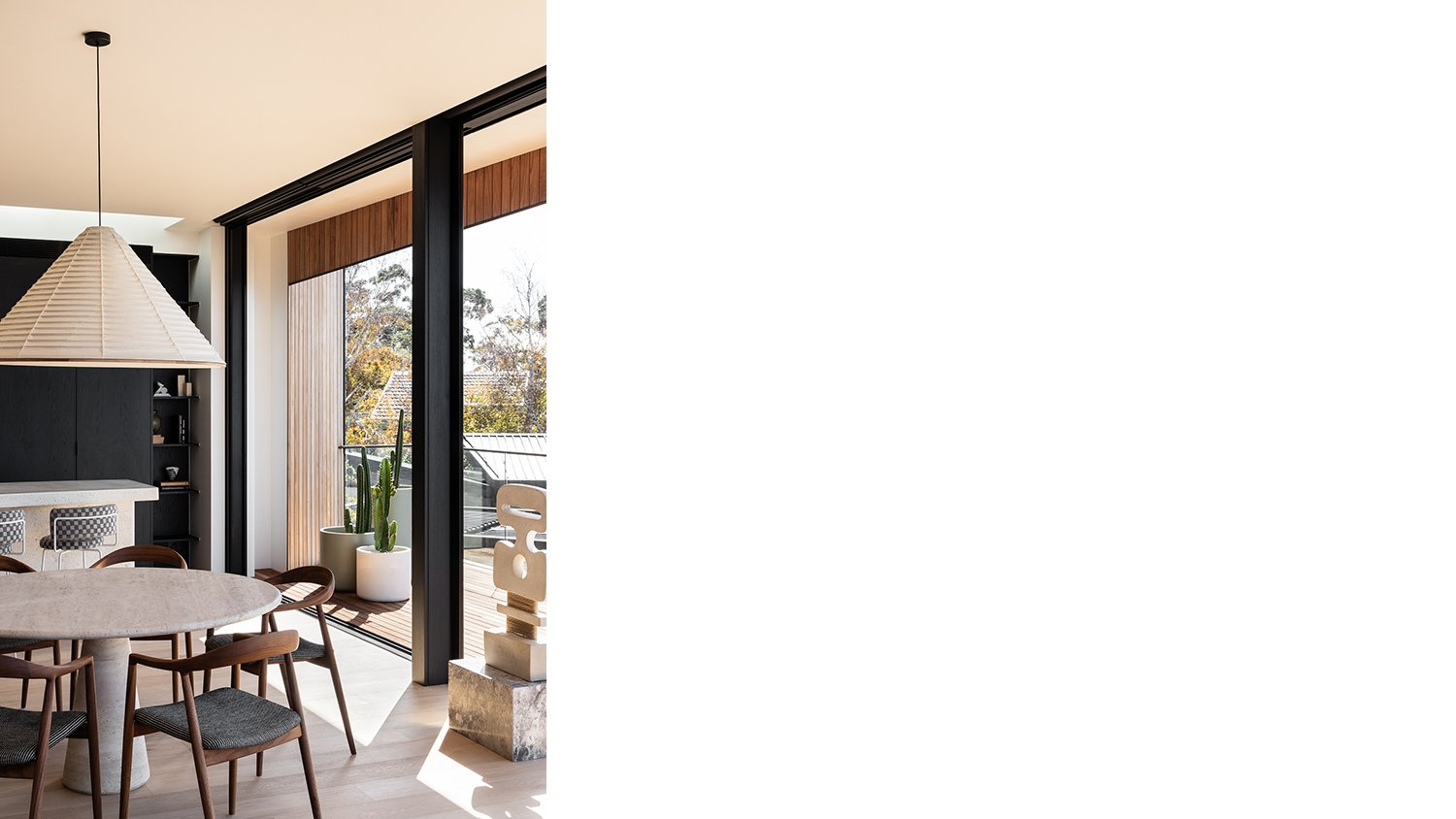 Standing on a plateau with stunning views of Westernport Bay, the design of this 2 storey holiday home has been carefully considered to meld family living with environment.

The conventional idea of ground floor entry and living has been flipped to take full advantage of the views, sun and breeze from the upper level. A cantilevered, sheltered deck extends beyond this with continuous, raked eave wrapping the building like a protective shroud.

Fully retractable floor to ceiling glass doors combined with frameless glass balustrade, retractable fly screens and blinds ensures a seamless connection between indoor, outdoors and the view beyond. A large master bedroom suite also at first floor level, enjoys the view and northerly aspect but totally private from adjacent living areas separated by a broad kitchen which divides the two zones.

Internal timber stairs connect to the ground floor children's / guest zone incorporating rumpus, bathroom, laundry and further sleeping areas. A lock up drive through garage is discretely incorporated into the back of the house with generous storage and outdoor shower for washing off after a day at the beach.
from simoncouchman