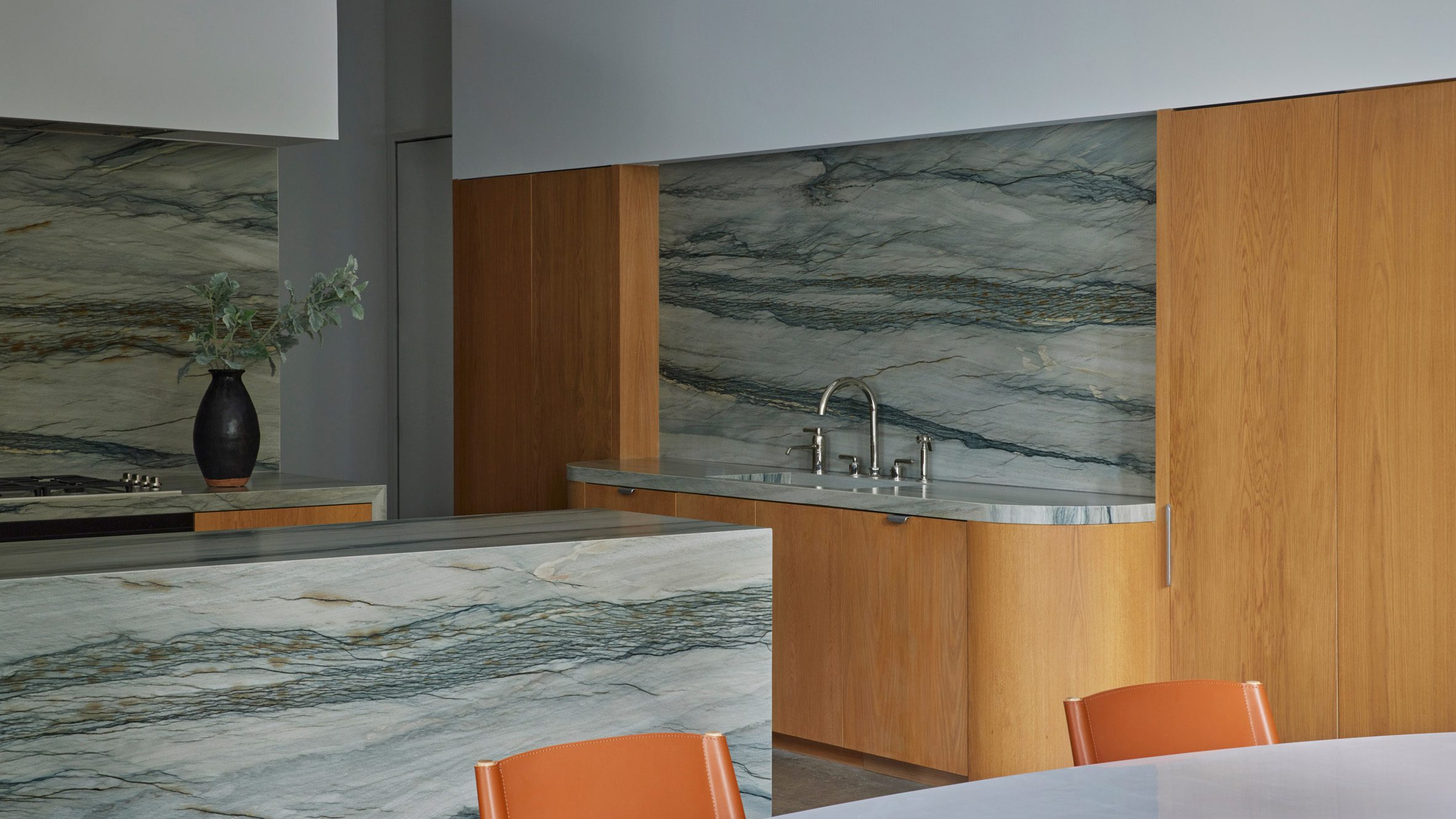 Sheft Farrace renovates loft in Los Angeles' art deco Eastern Columbia building
세련된 감각의 인테리어는 정제된 공간 속에서 빛을 발한다. 마블과 우드의 조화는 백색공간이 만드는 바탕 속에 자연스레 녹여진다.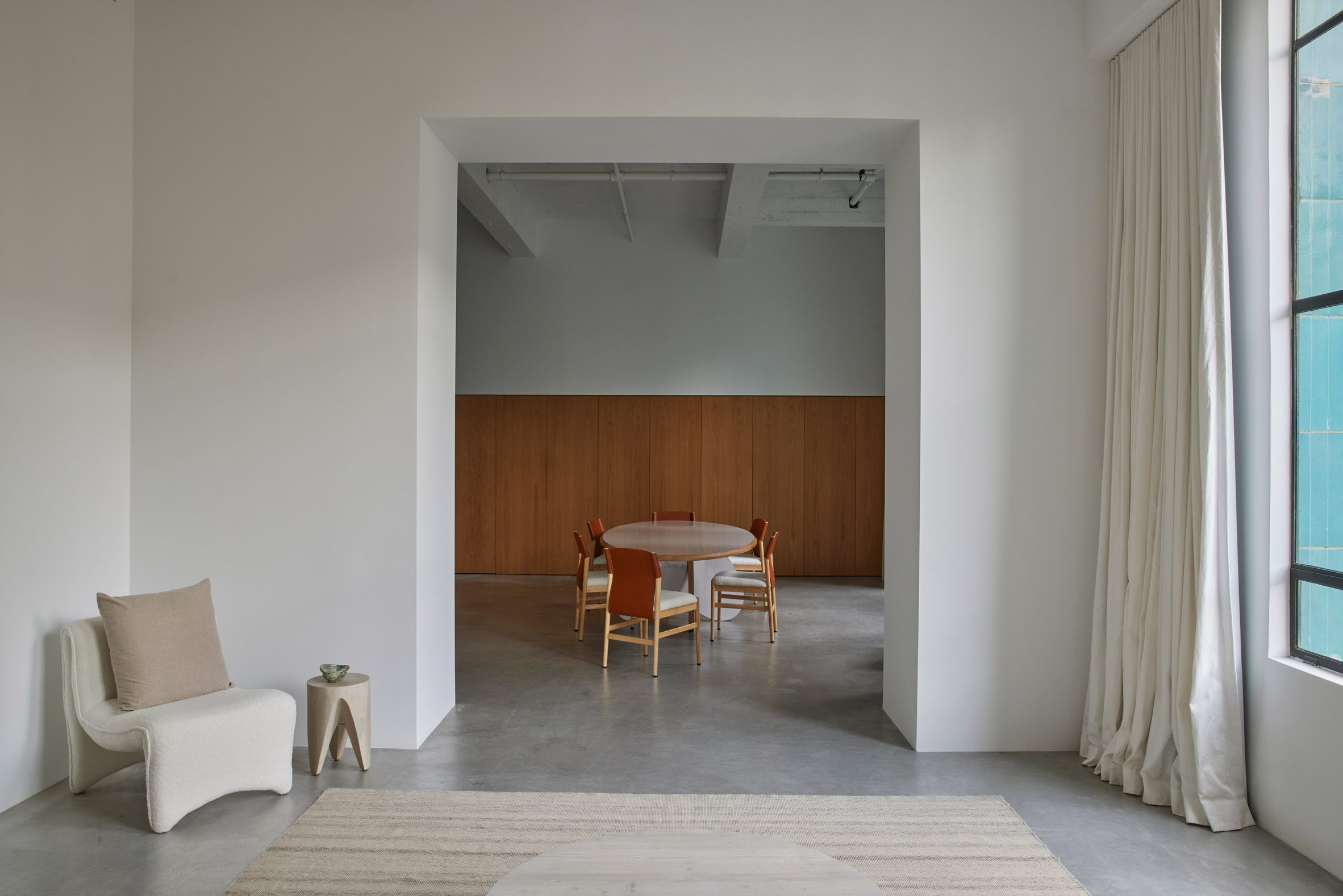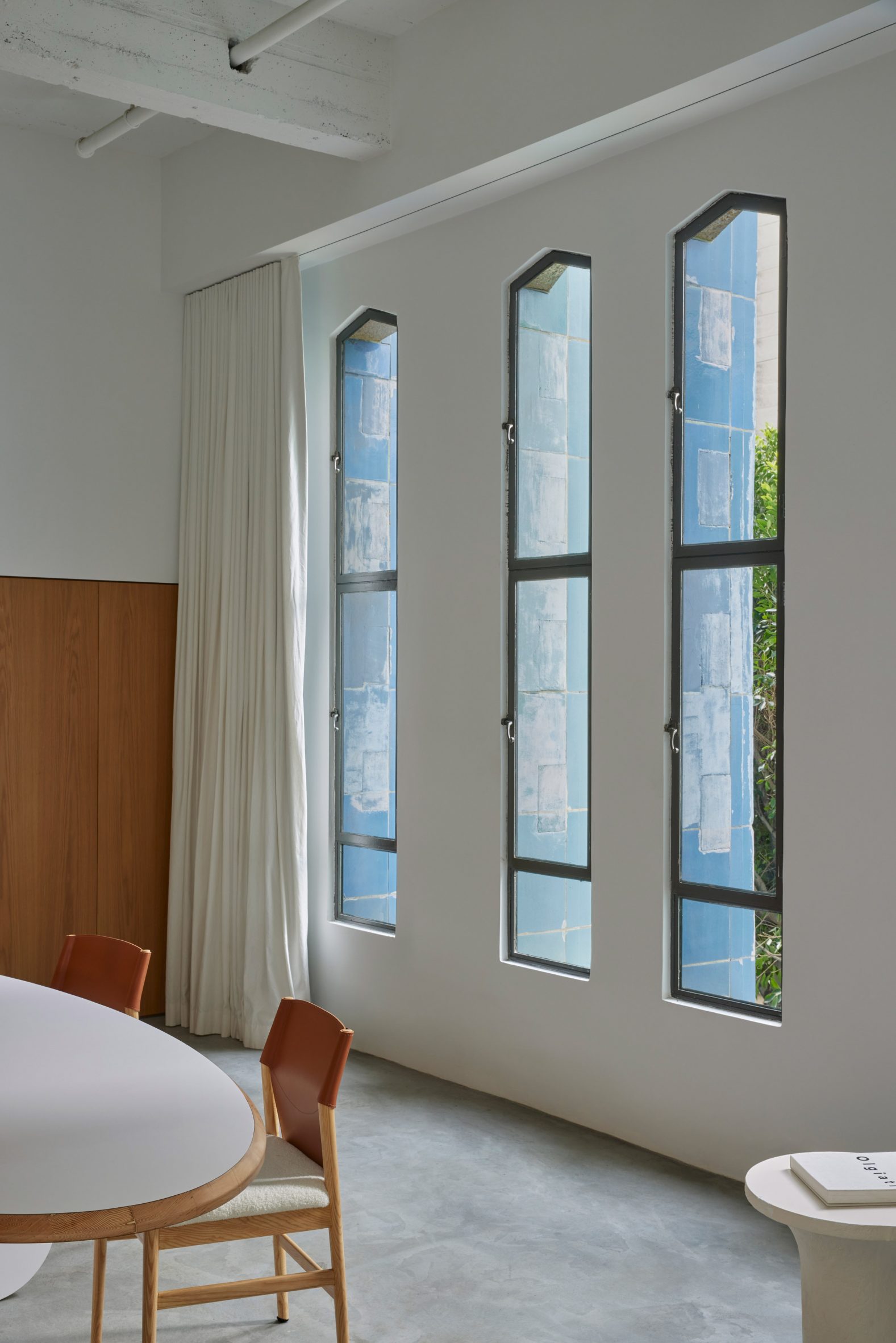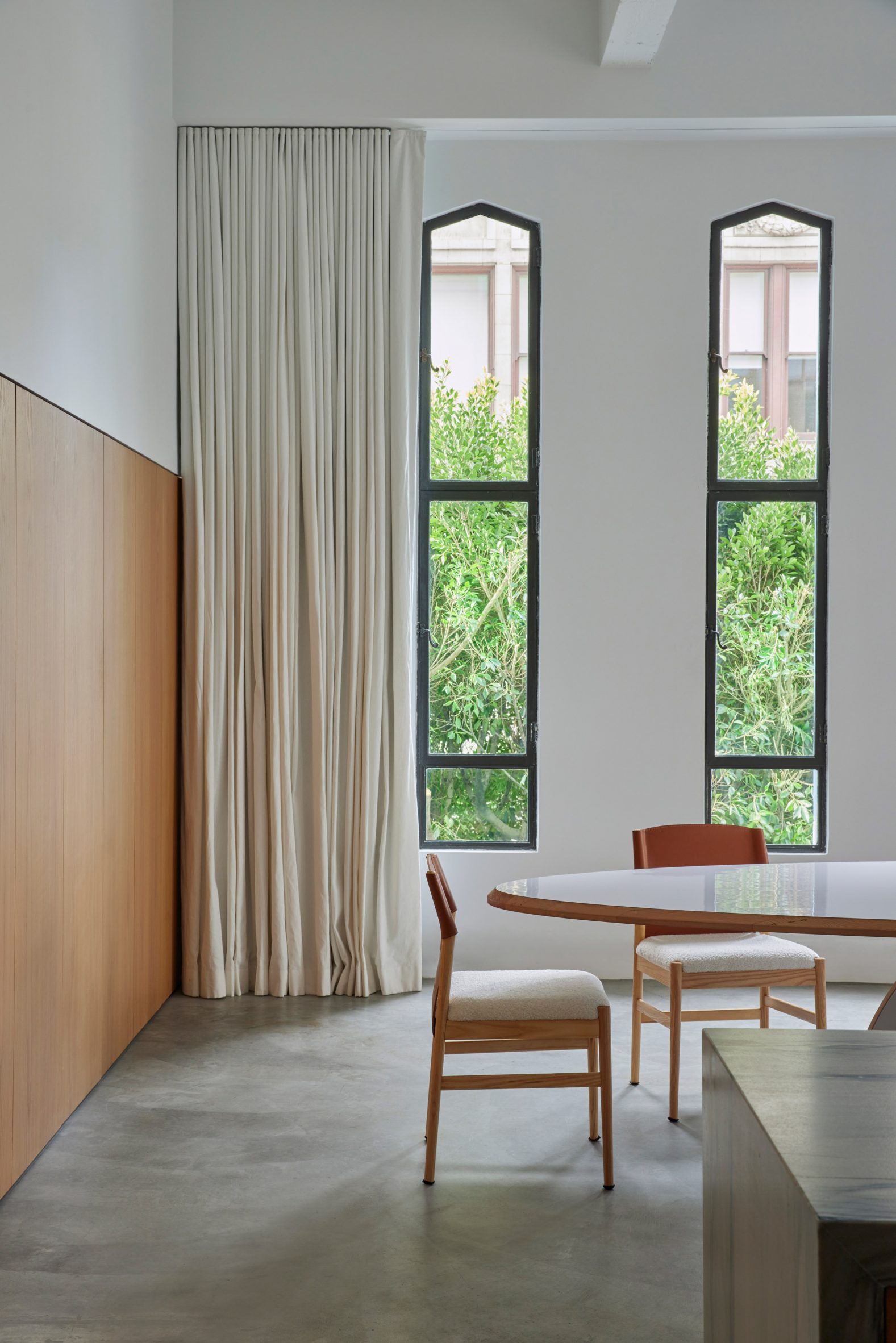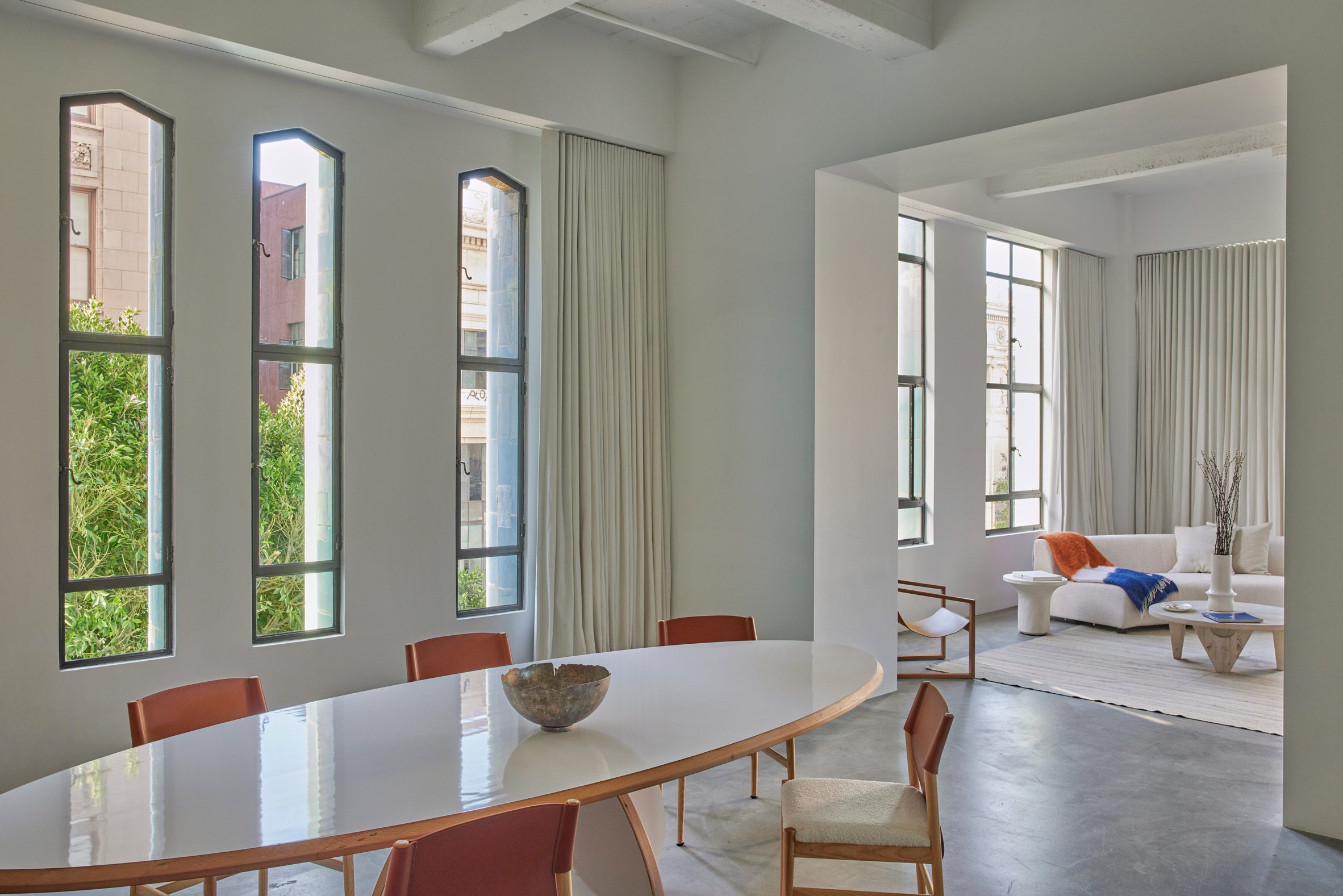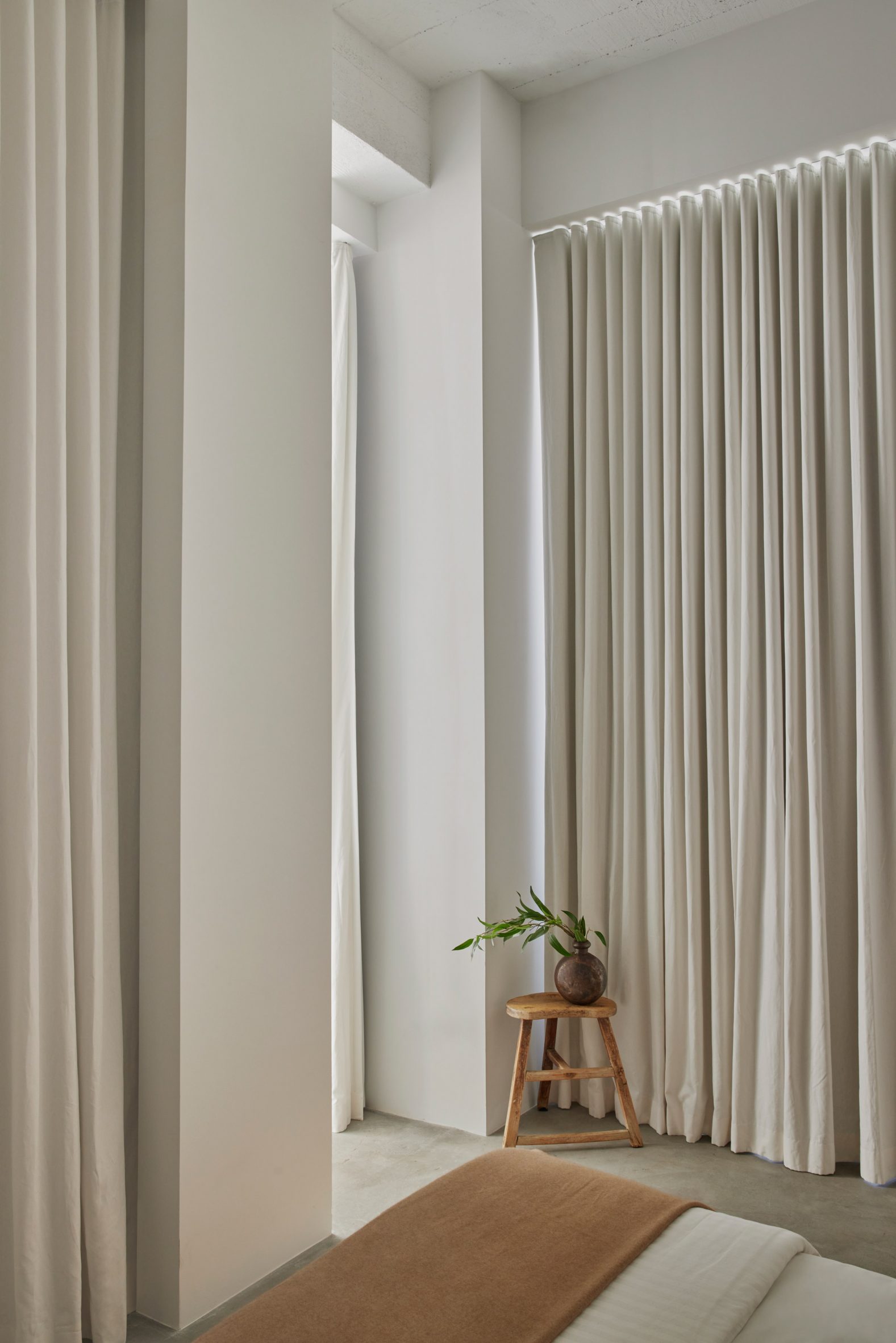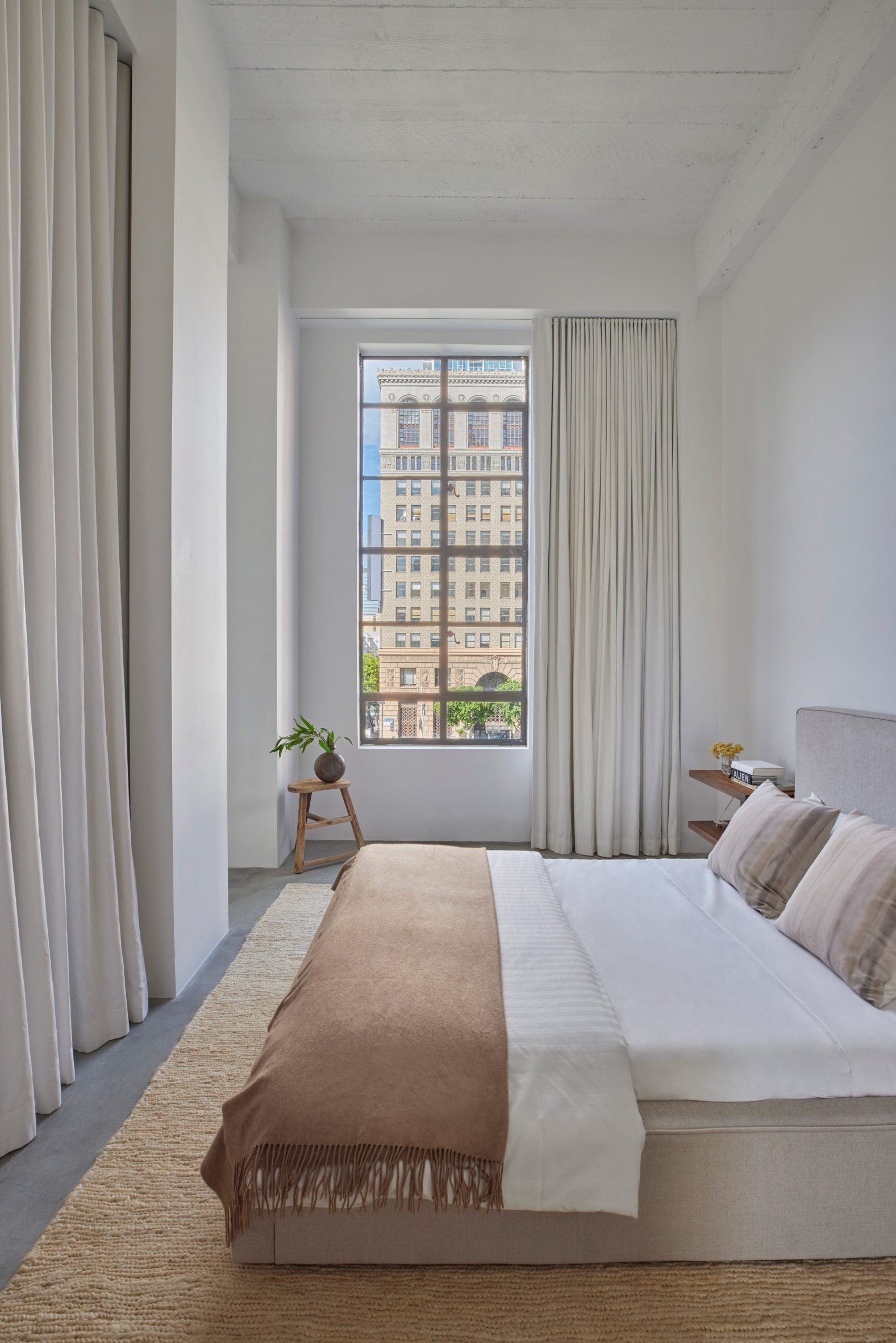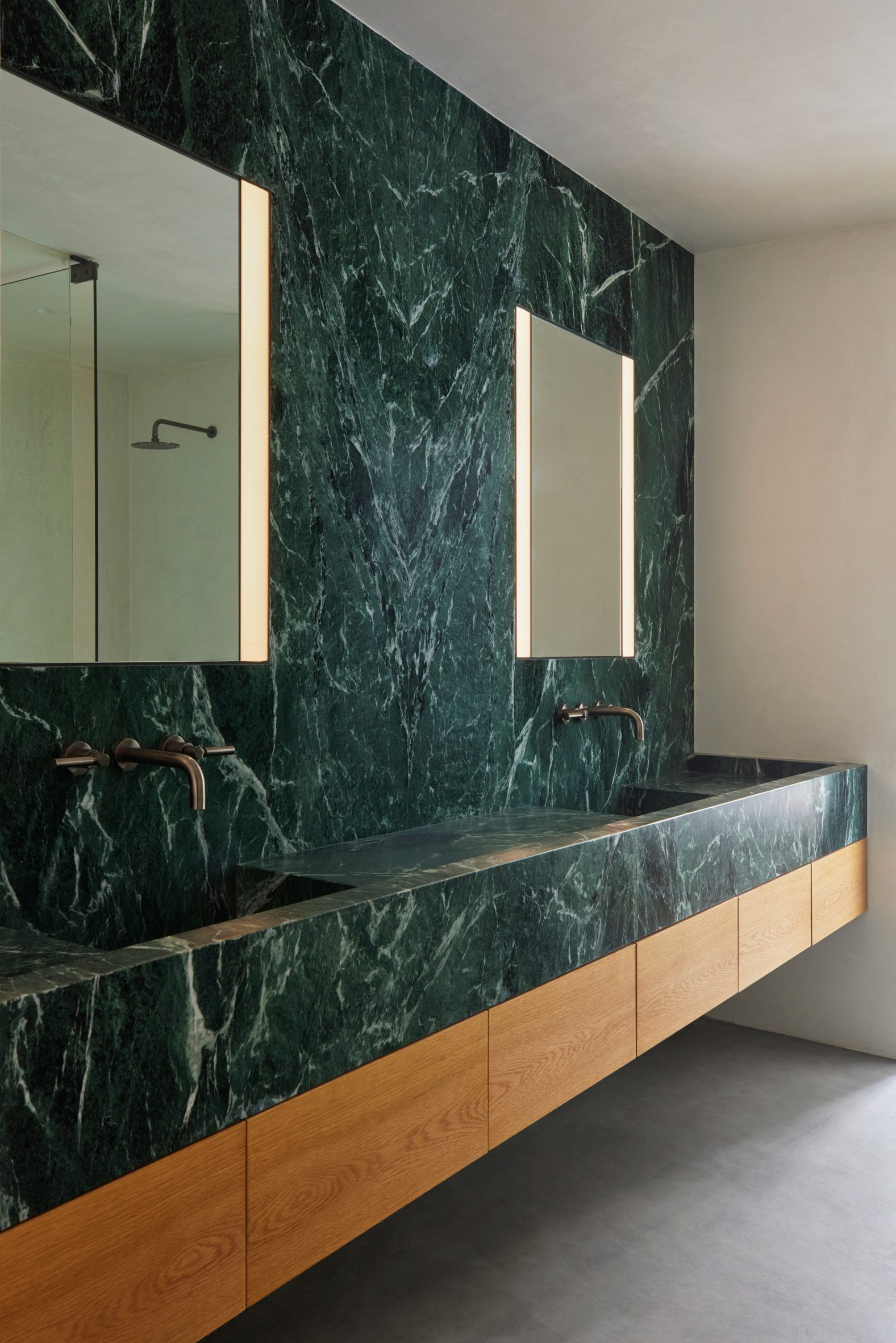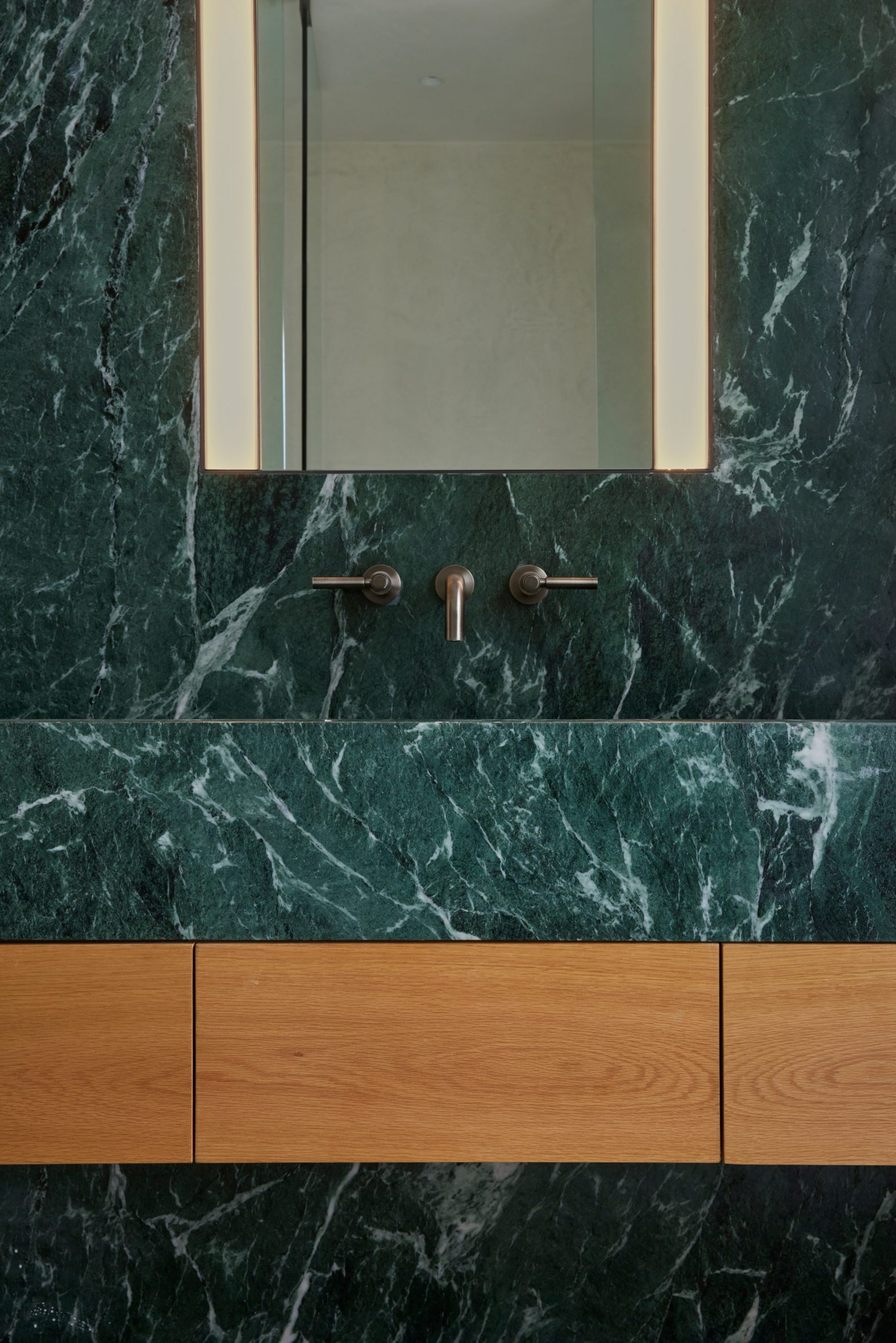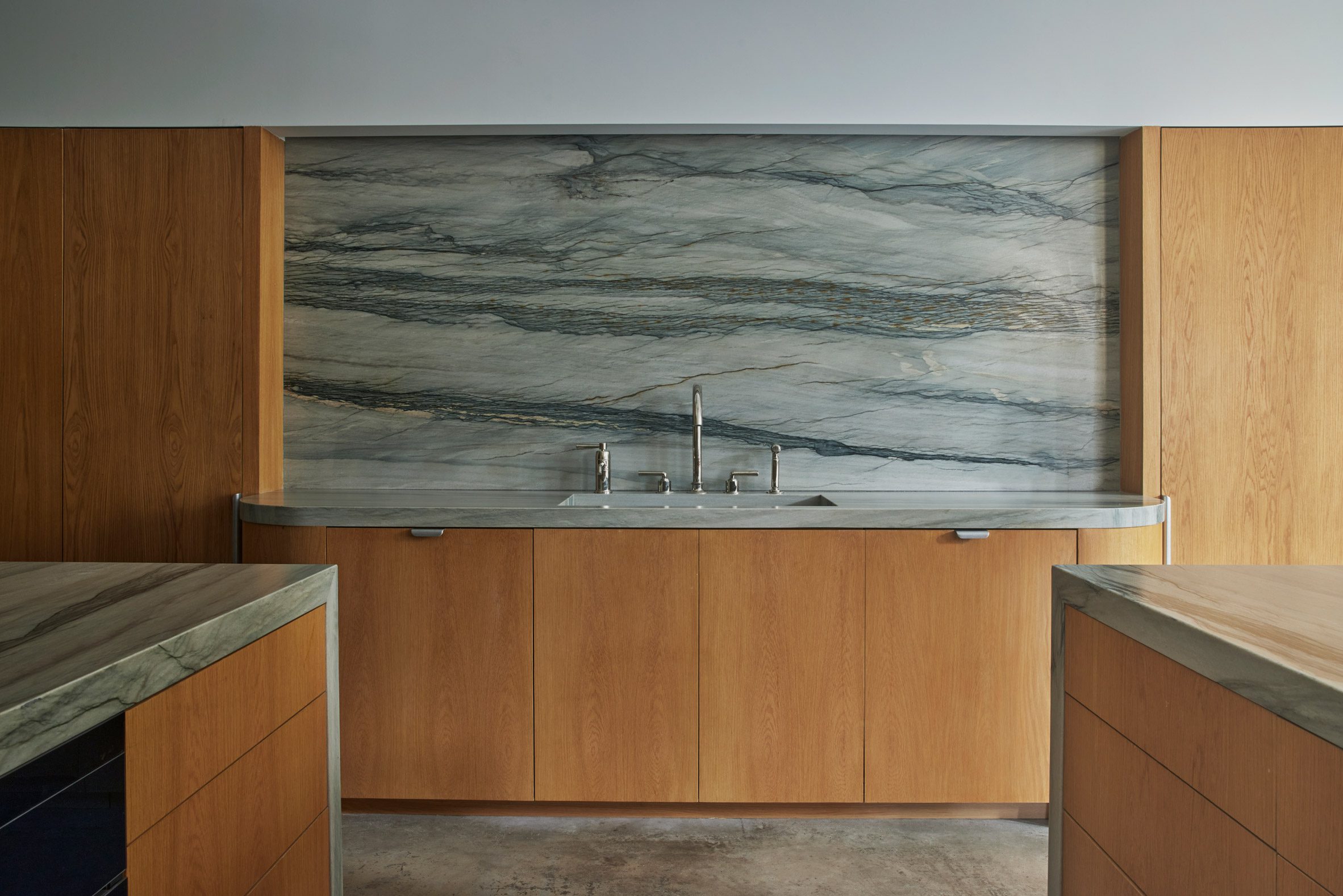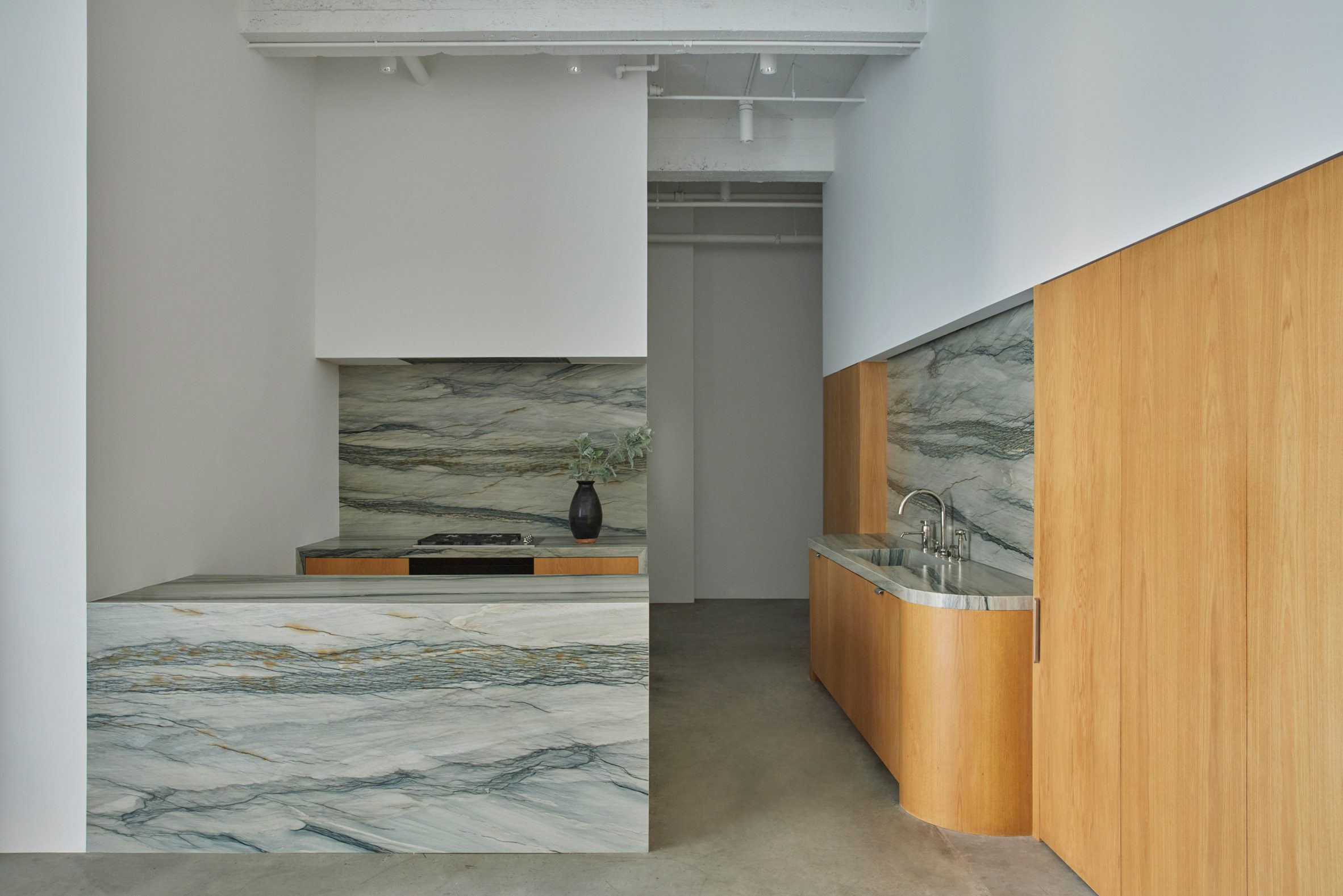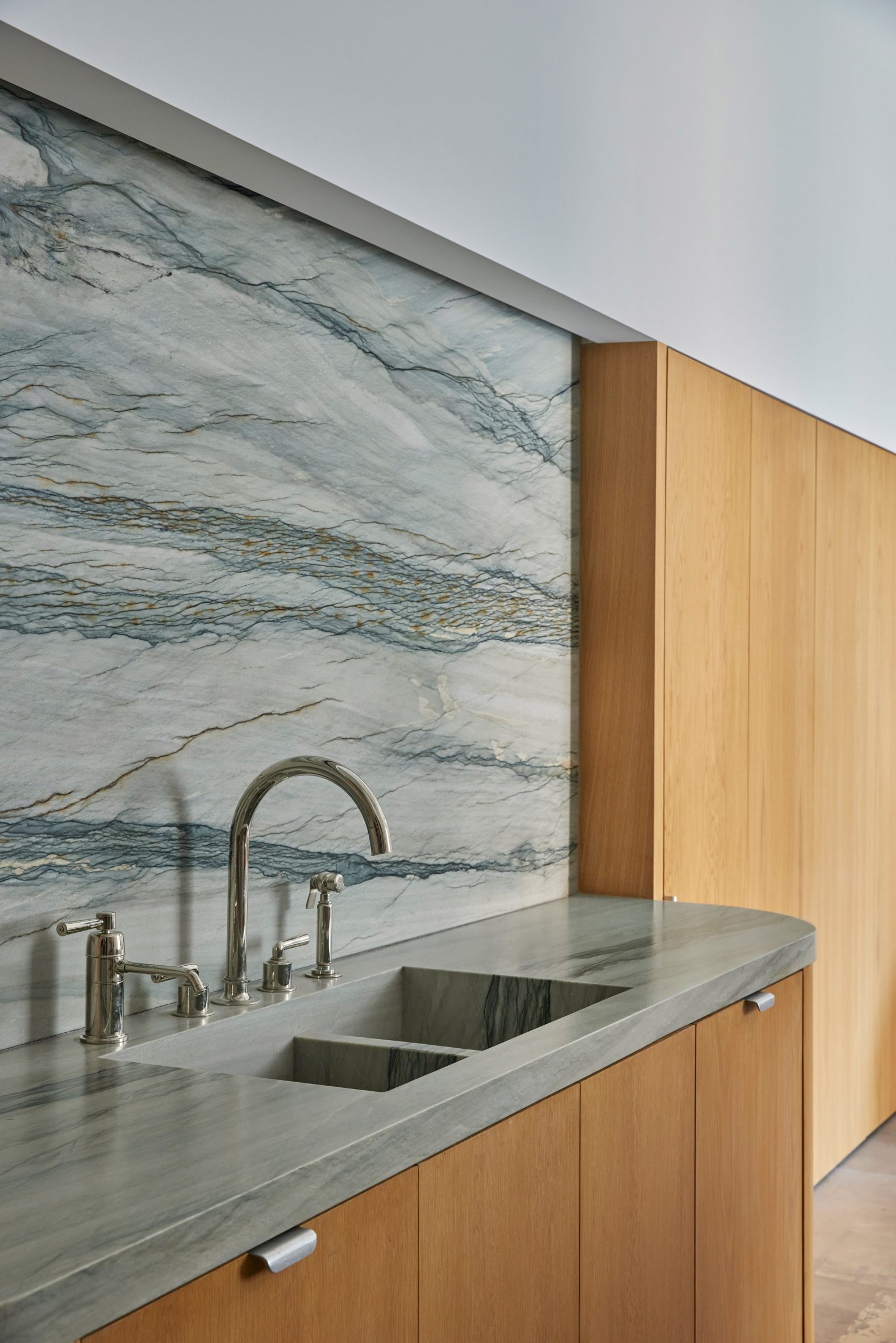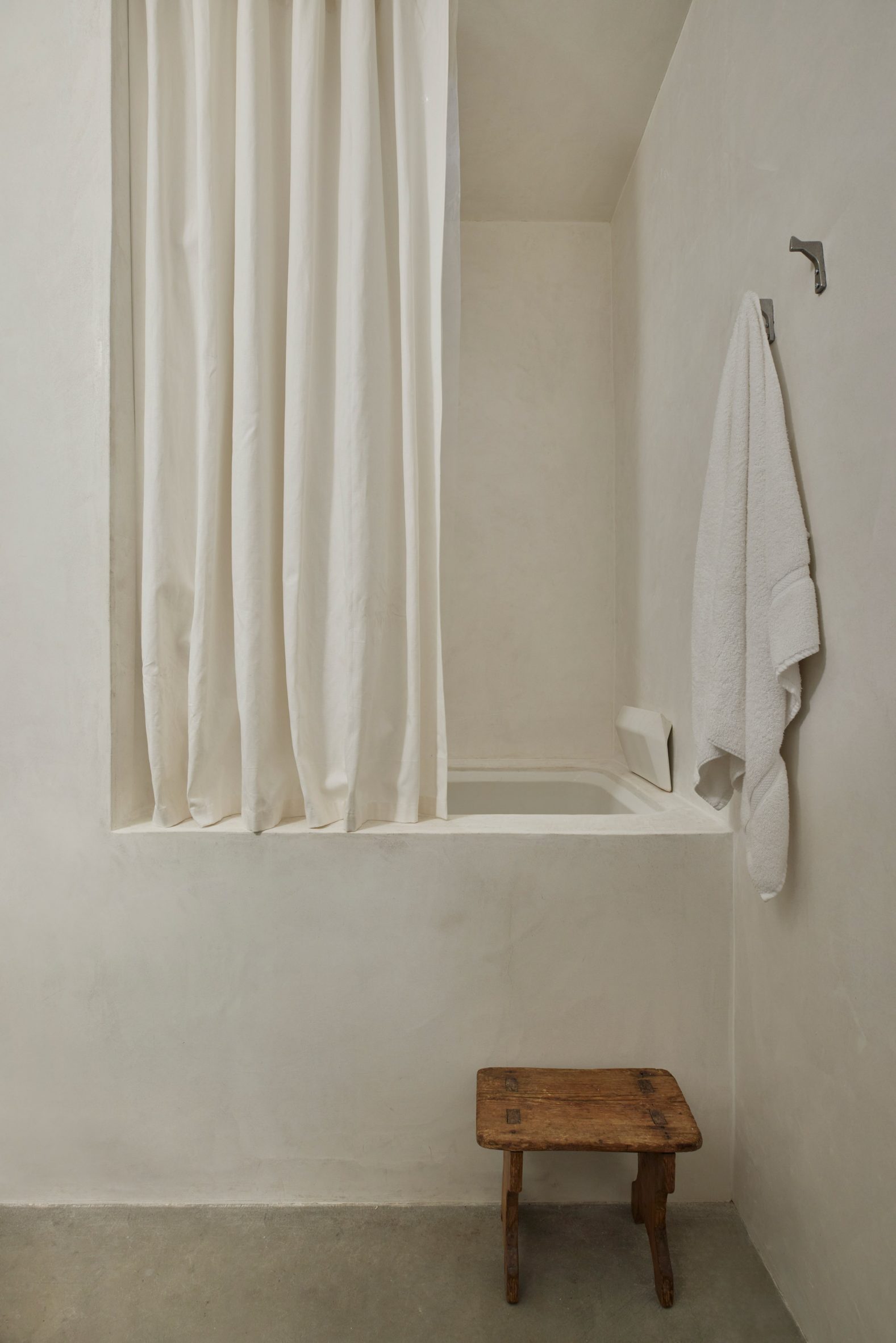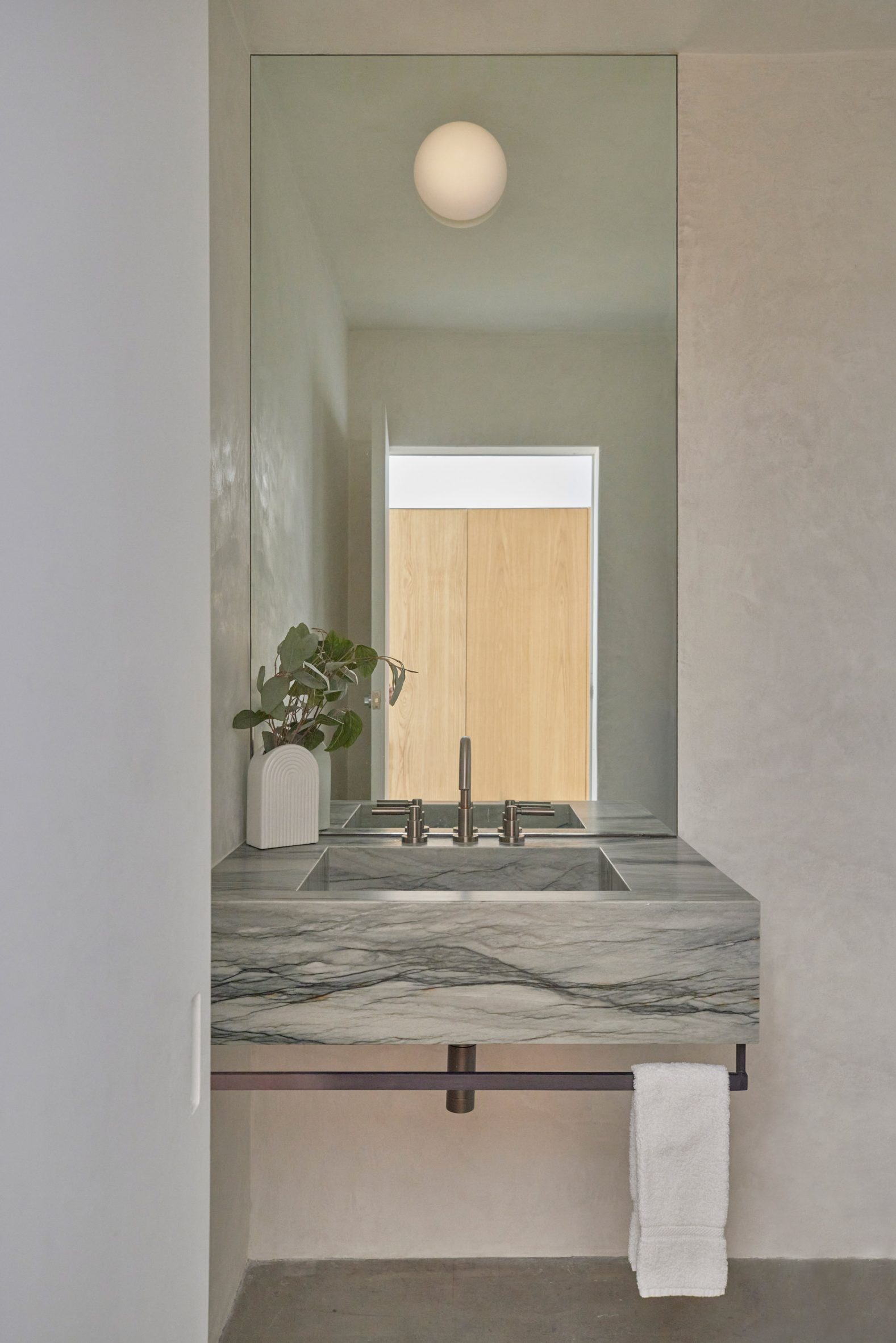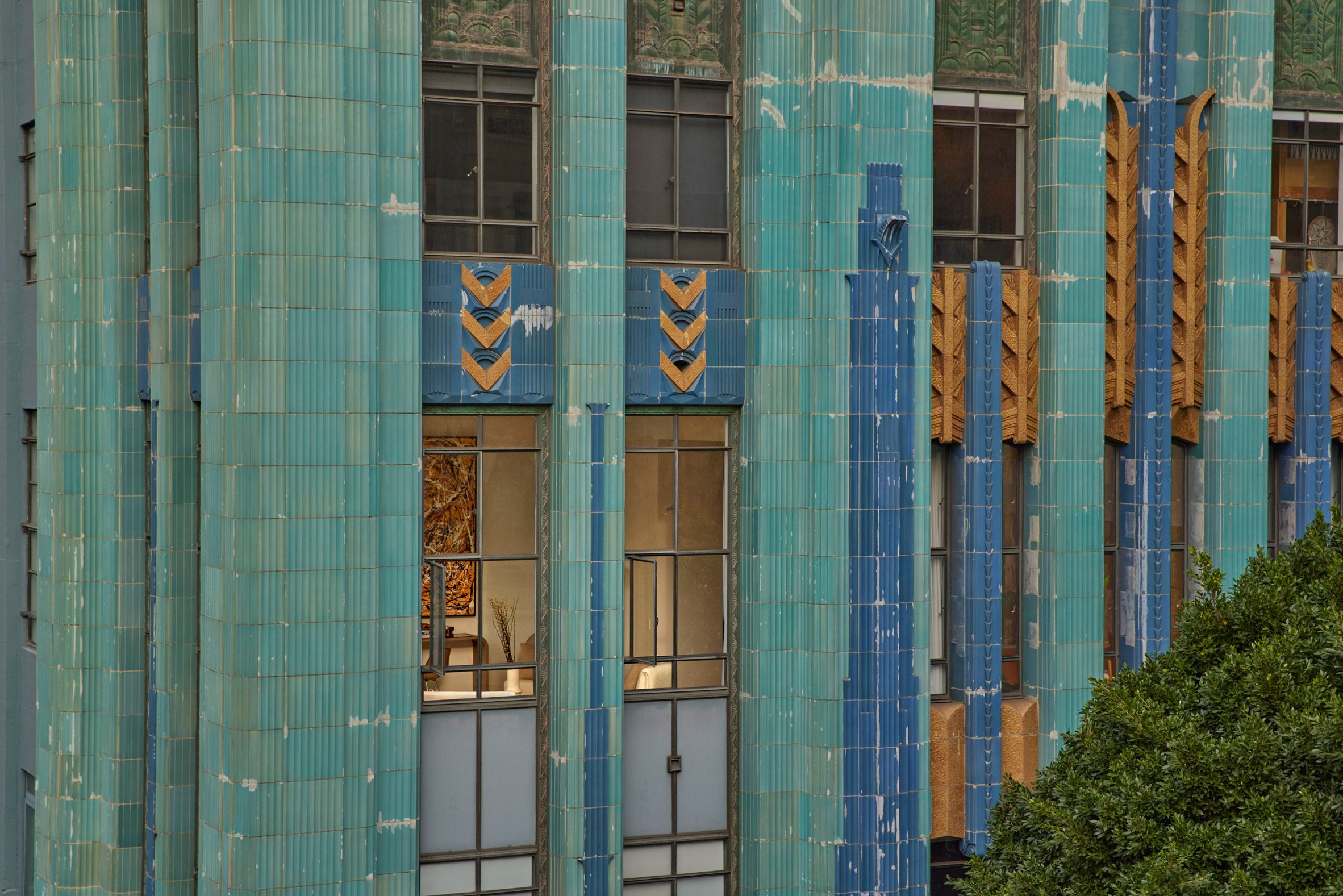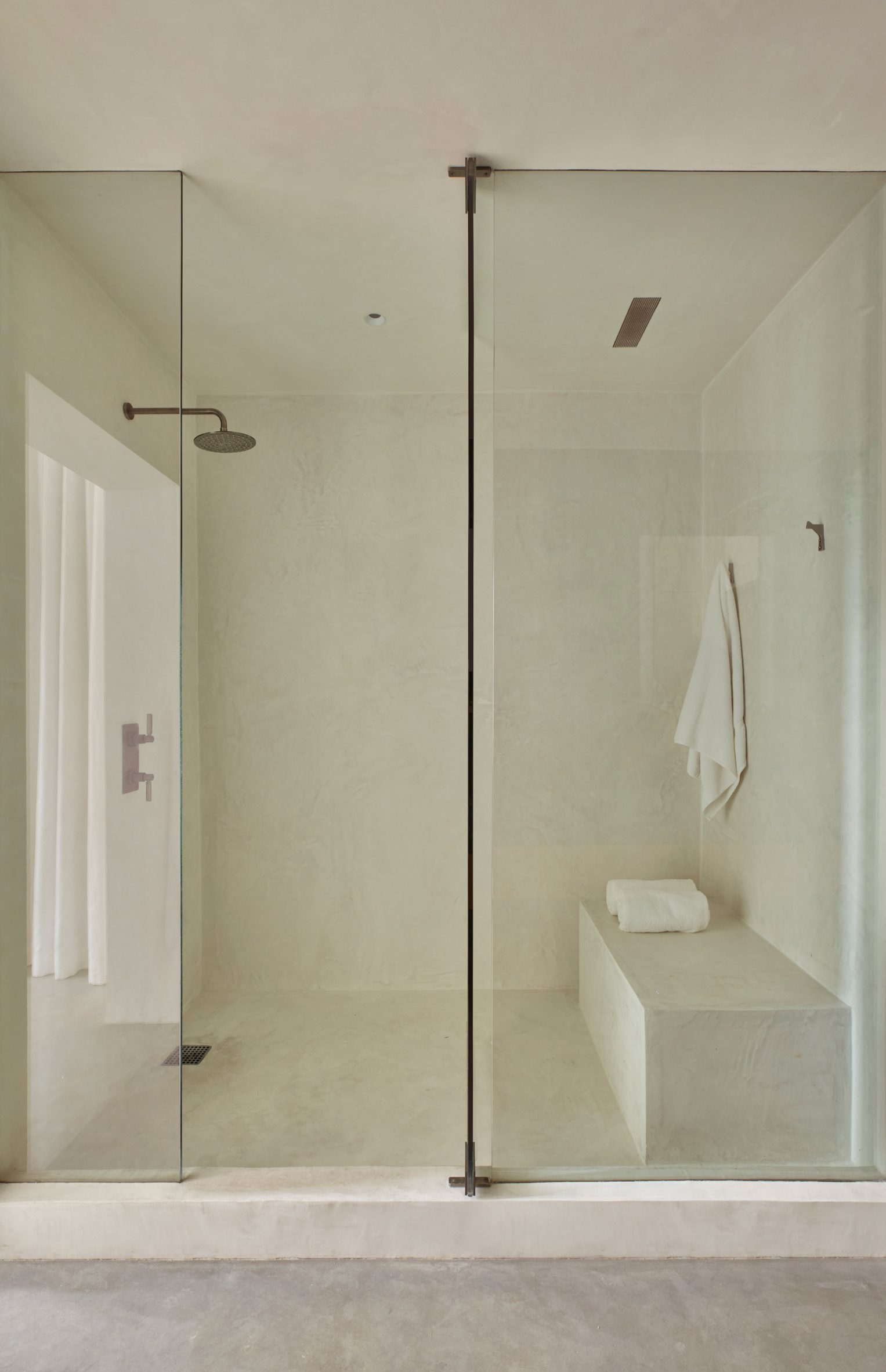 Architecture studio Sheft Farrace has renovated a loft apartment in Los Angeles' iconic Eastern Columbia building, subtly incorporating colours from the art deco exterior into the minimalist interiors.

The studio renovated the loft while drawing details from the exterior of the 13 storey building in Downtown Los Angeles, known for its highly detailed turquoise facade and clock tower, which was designed by Claud Beelman and completed in 1930.

It was converted into lofts in 2006, and local studio Sheft Farrace was recently tasked with renovating one of the condos for a young creative from Kazakhstan.

"Uninspired by the unit's original 2006 layout and interiors, the owner wanted it to feel like a brand new space — so Sheft Farrace approached it as a blank canvas," said the studio, led by Alex Sheft and John Farrace.

The apartment has tall ceilings, and their height is accentuated by the building's long narrow windows and floor-to ceiling drapery.

Rather than keep the open floor plan, the studio chose to divide up the space to help define areas for different functions.
from dezeen