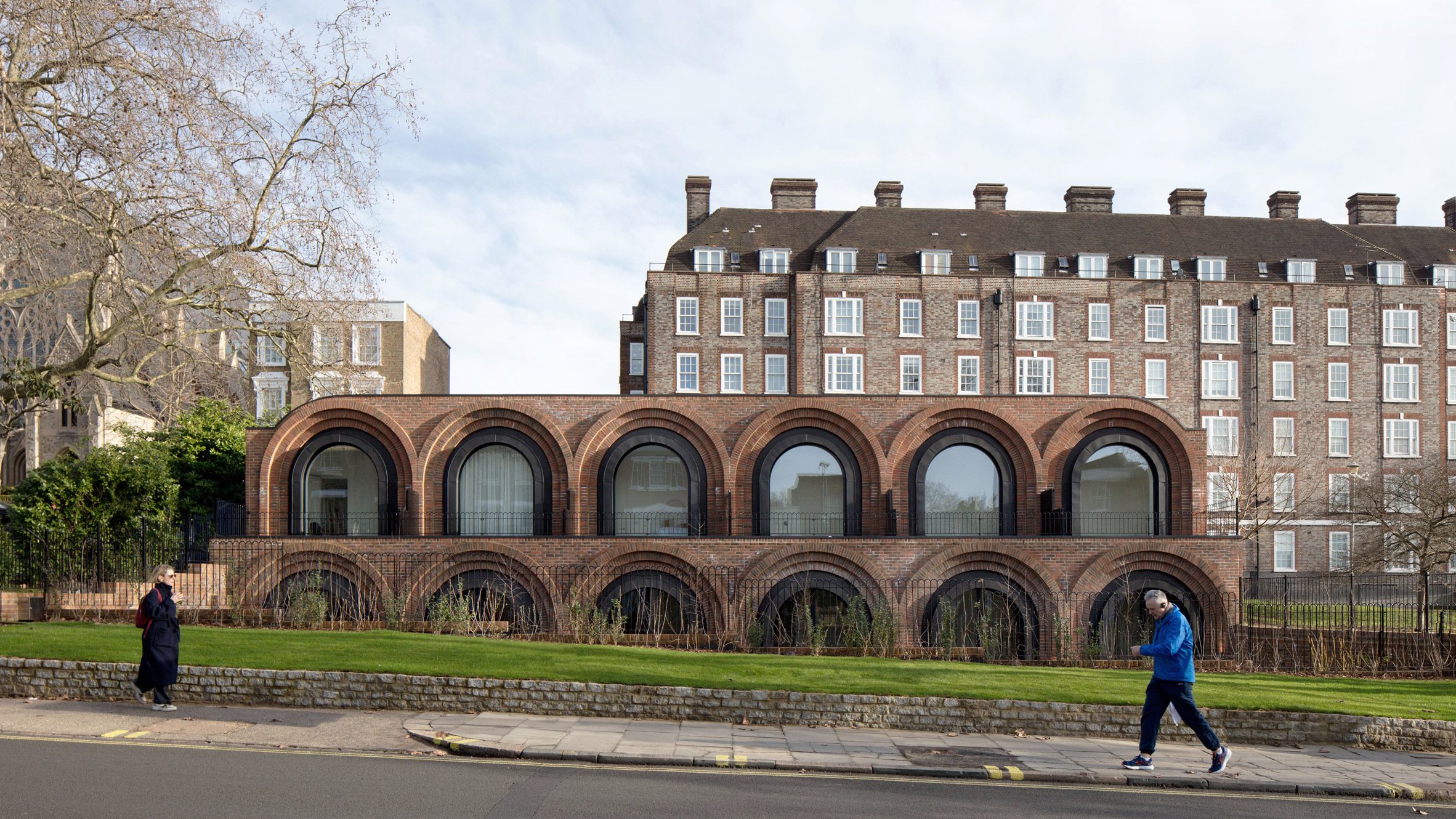 DHaus-Monumental brick arches outline London townhouses
건축 스튜디오 DHaus는 런던 북부 보전지역에 벽돌마감된 타운하우스를 완성했다. 이전에 주유소가 있던 자리를 대체하는 3층 규모의 주택은 아치가 반복되는 독특한 정면으로 디자인되었다. 그루브 테라스라는 이름은 그루지야 시대의 주택과 빅토리아 시대의 철도 아치를 모티브로 적용되었다. 아치의 반복적인 패턴을 현대적인 건축언어로 재해석한 결과물이다.

Architect: DHaus
Client: Design Ventures/EFKERIA
Structural engineer: AMA
Planning department: Camden
Planning consultant: The Heritage Practise
Glazing contractor: Vitrocsa by Brava Windows
Brickwork: Ibstock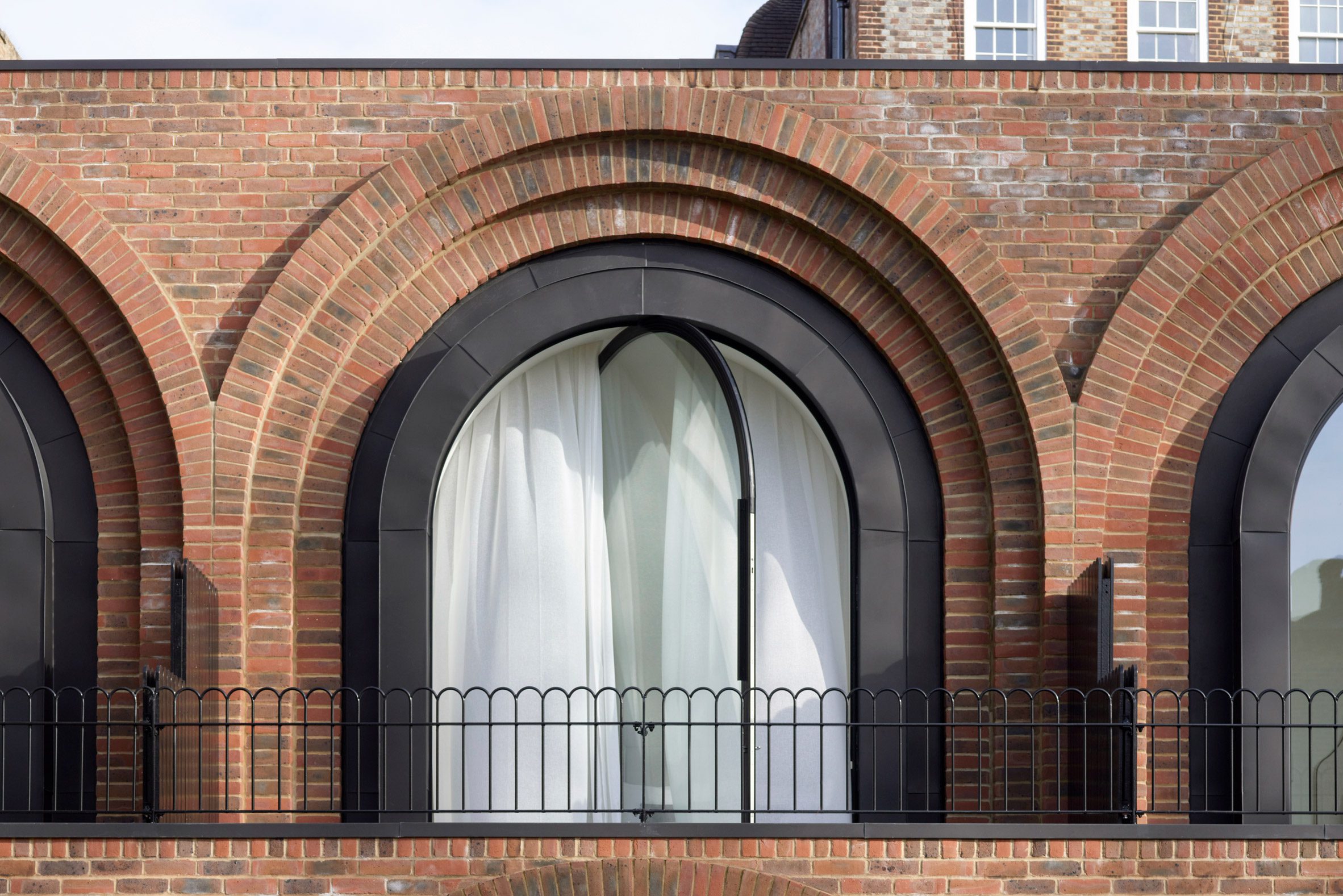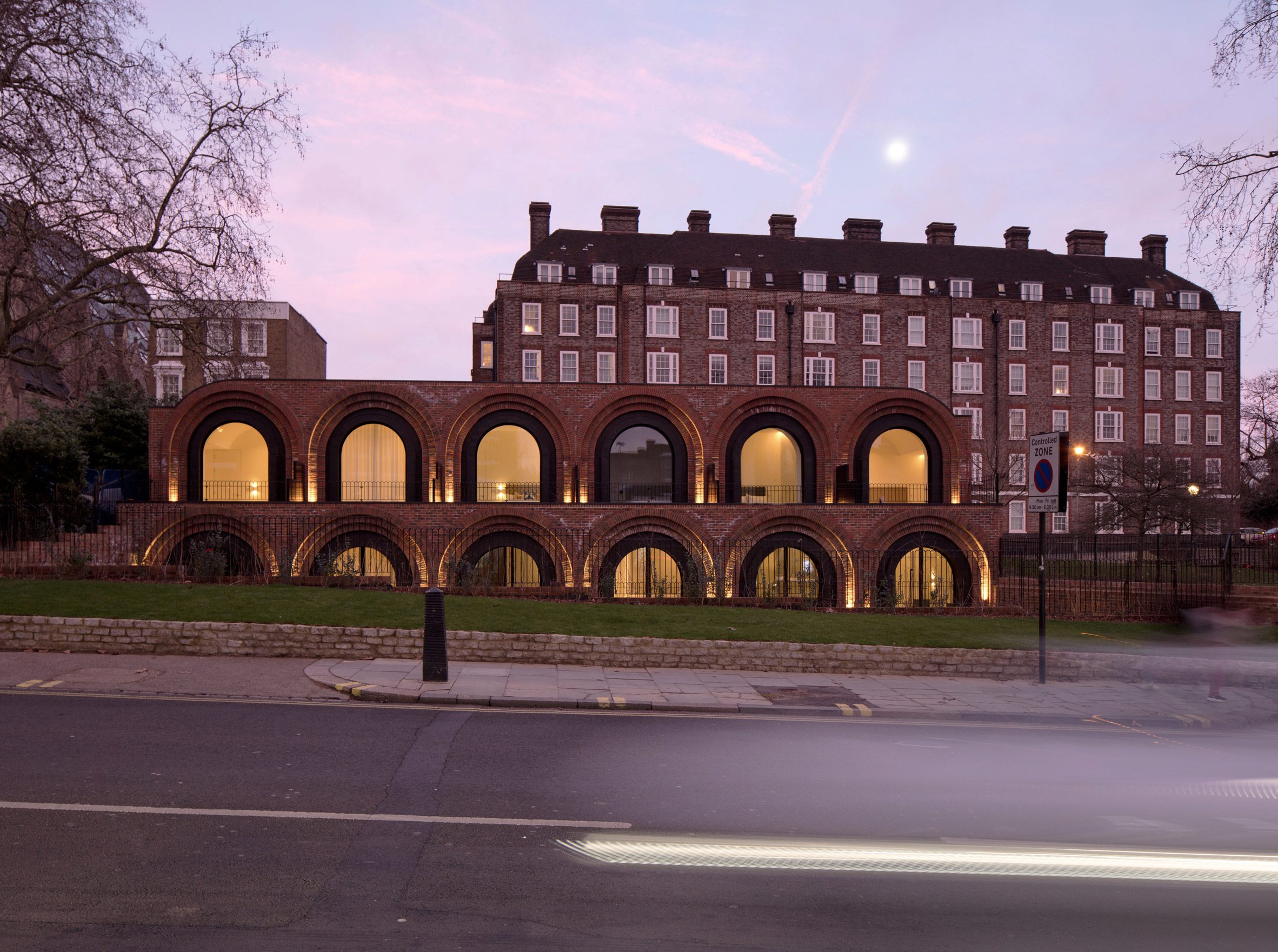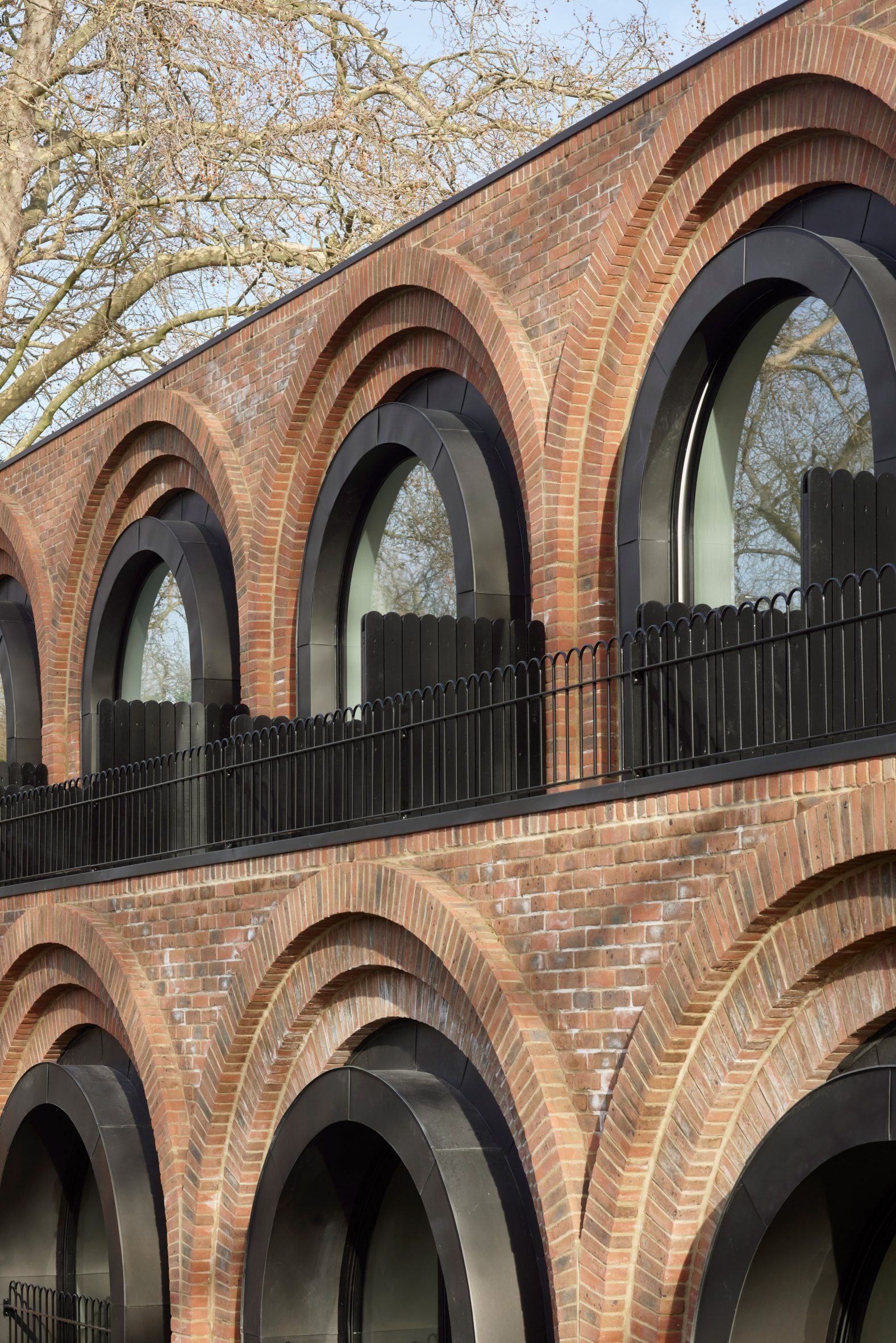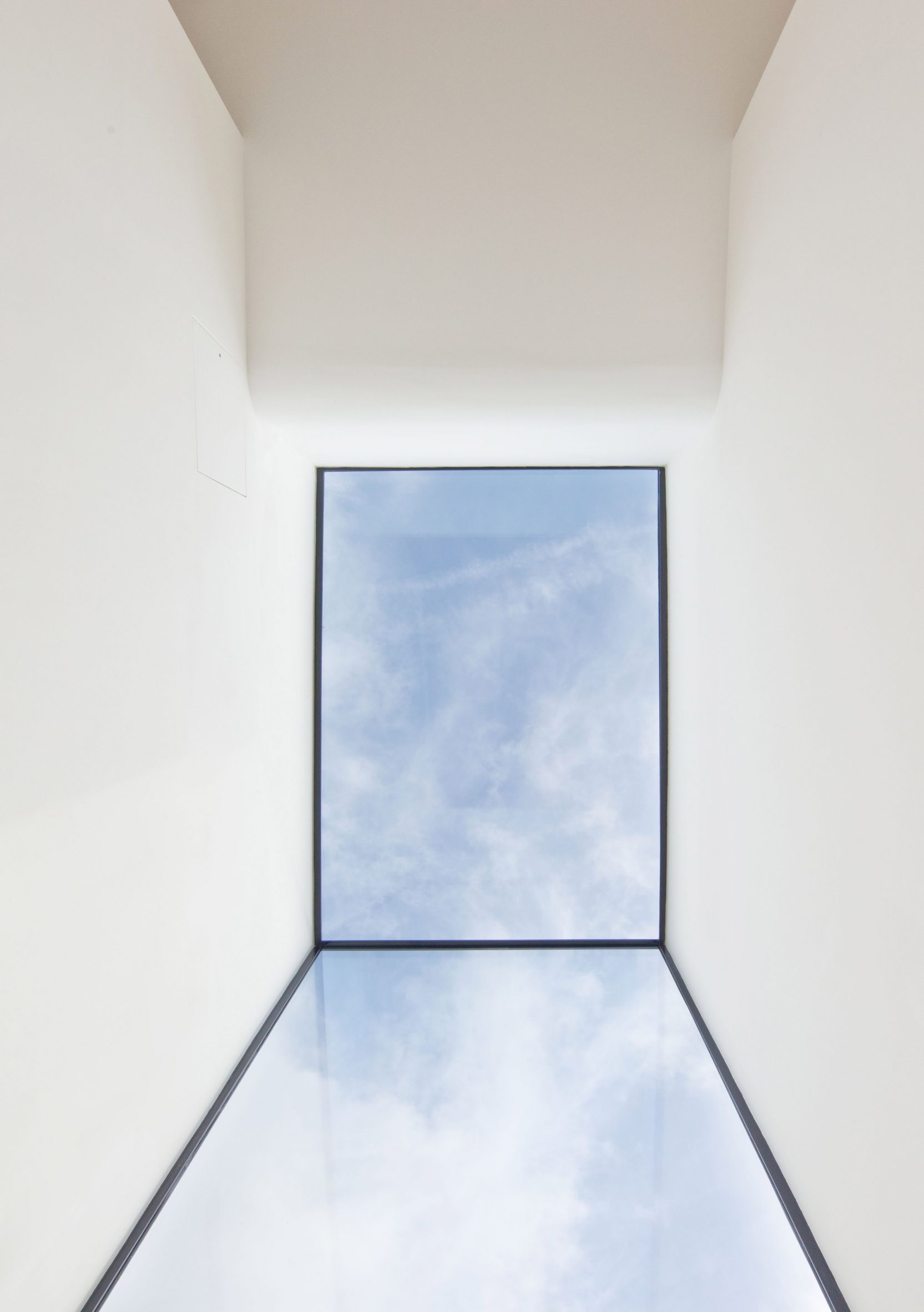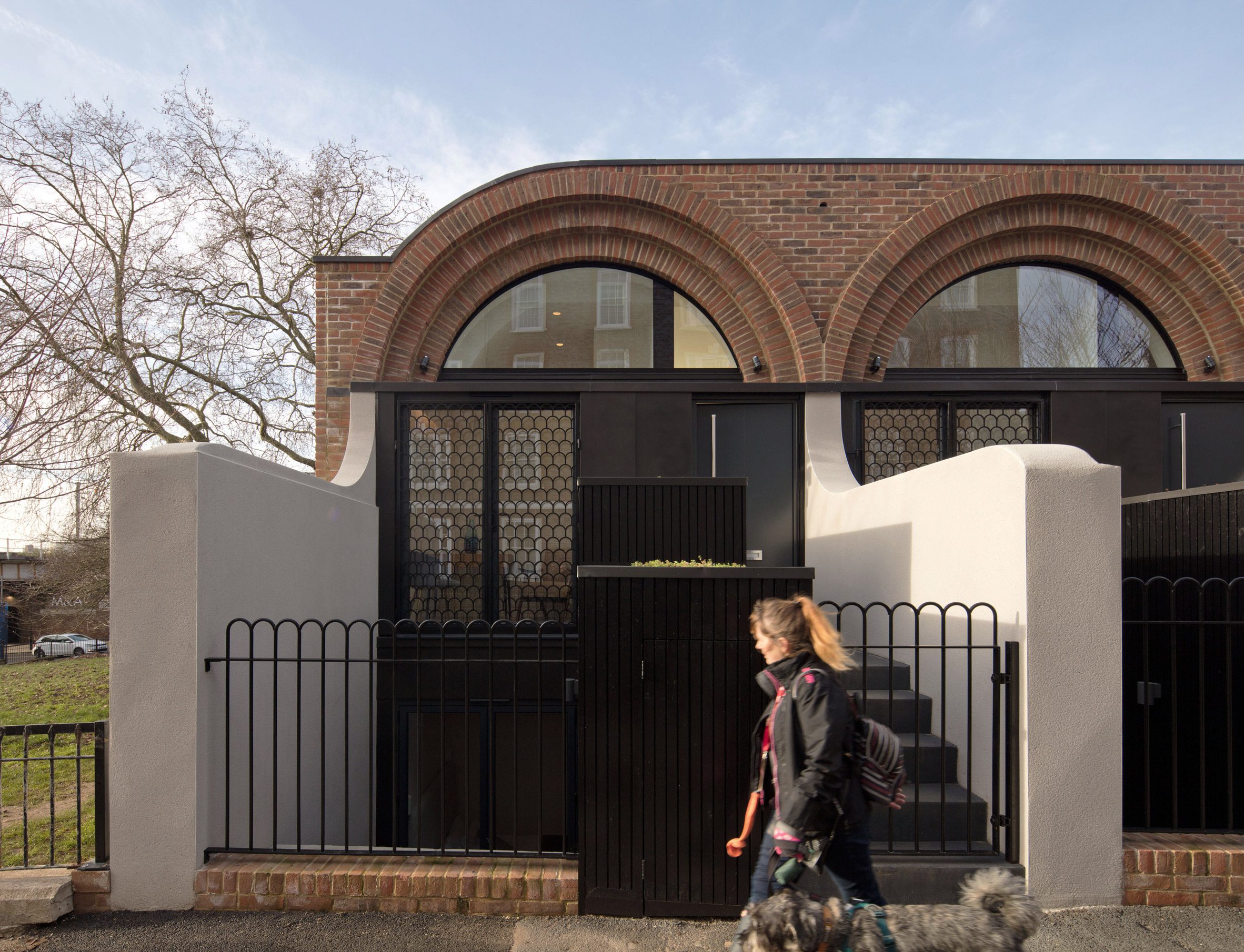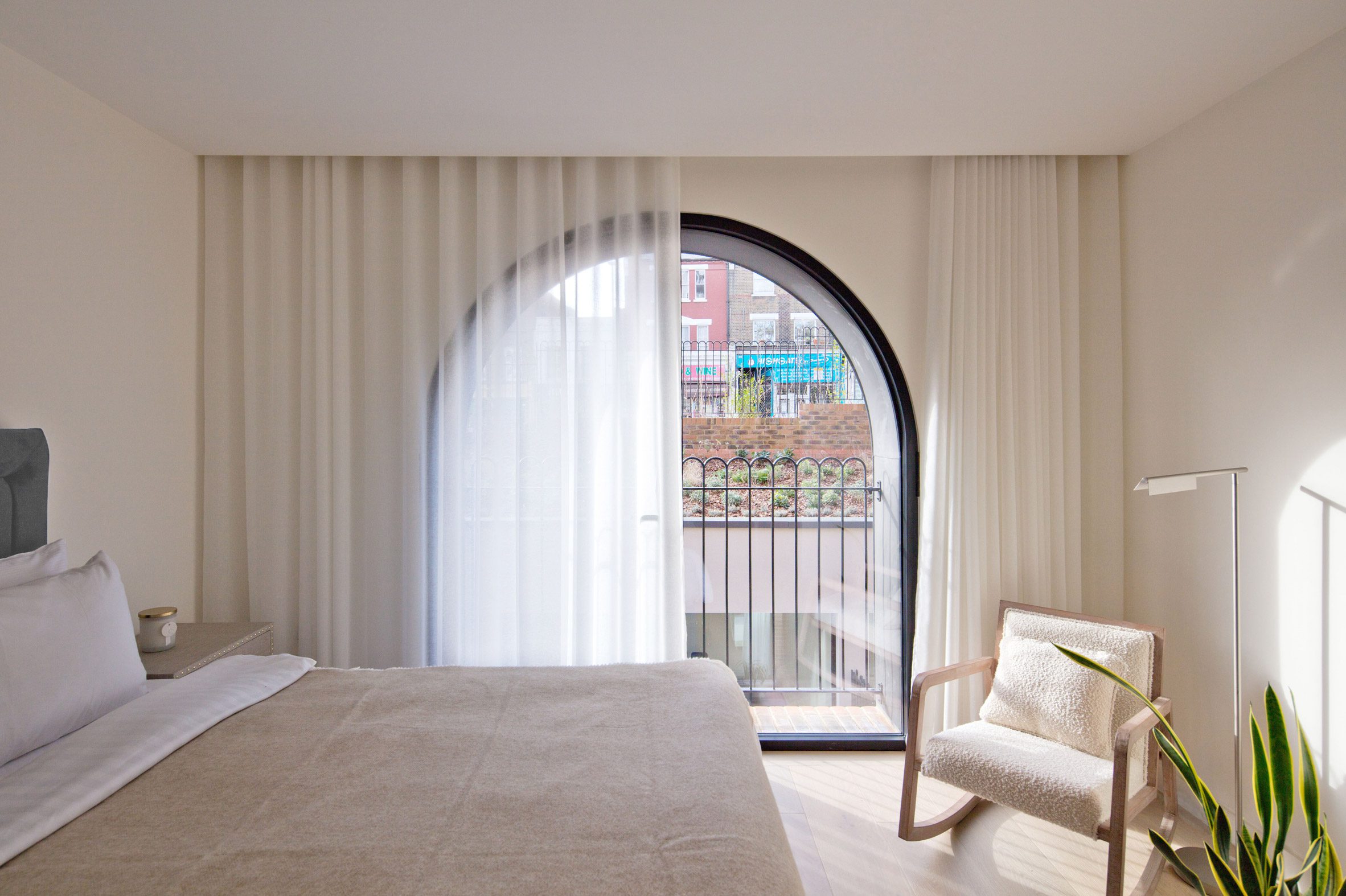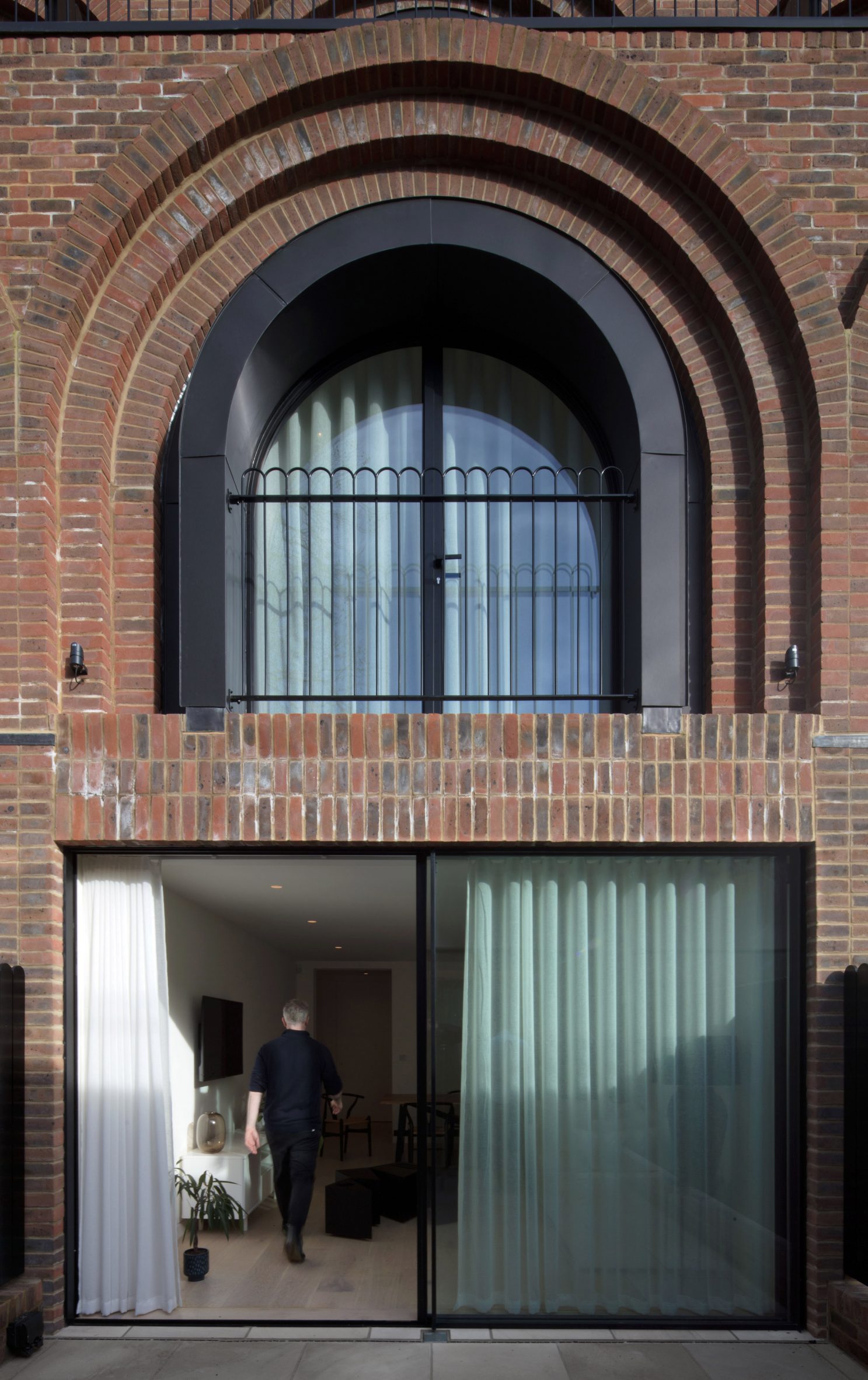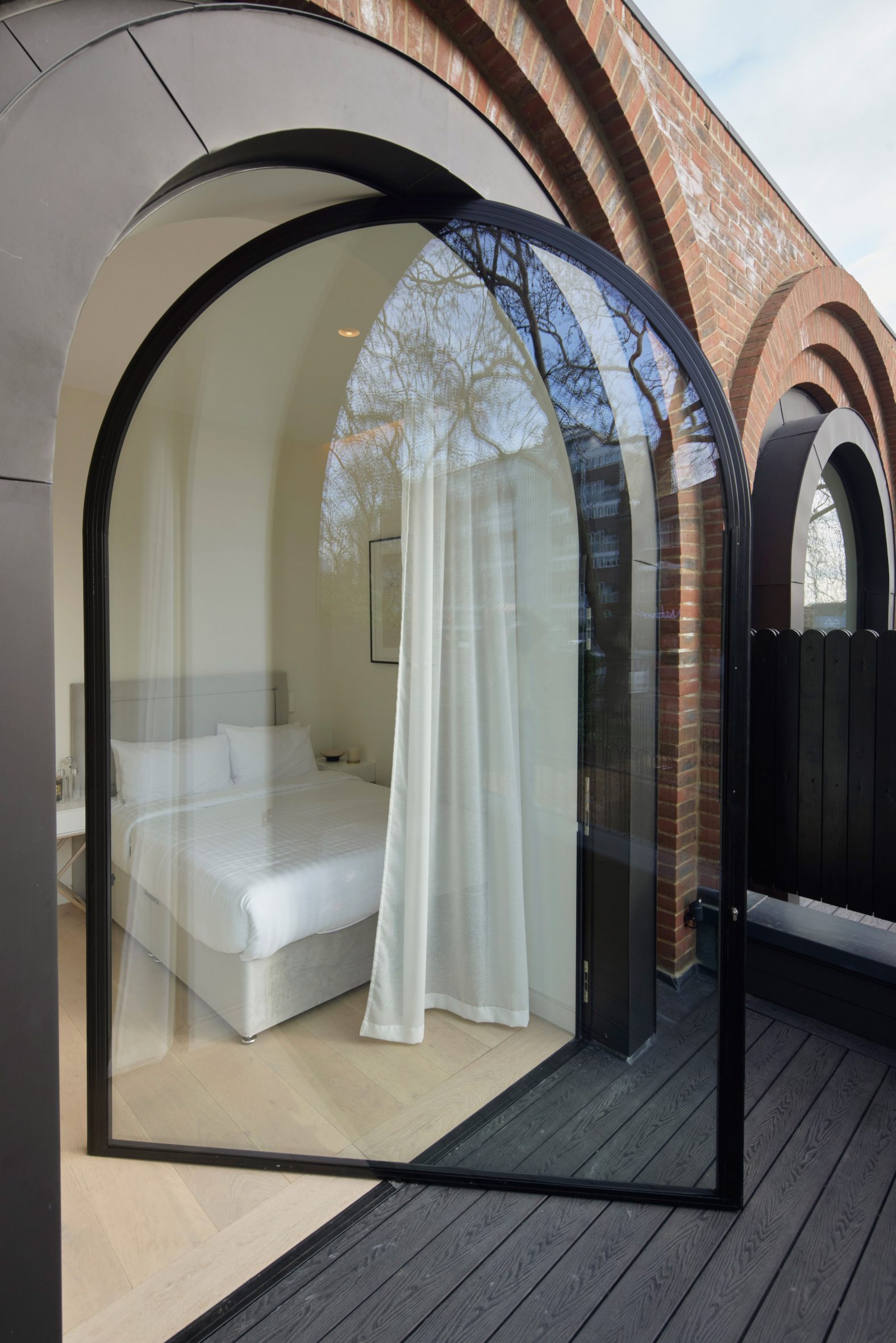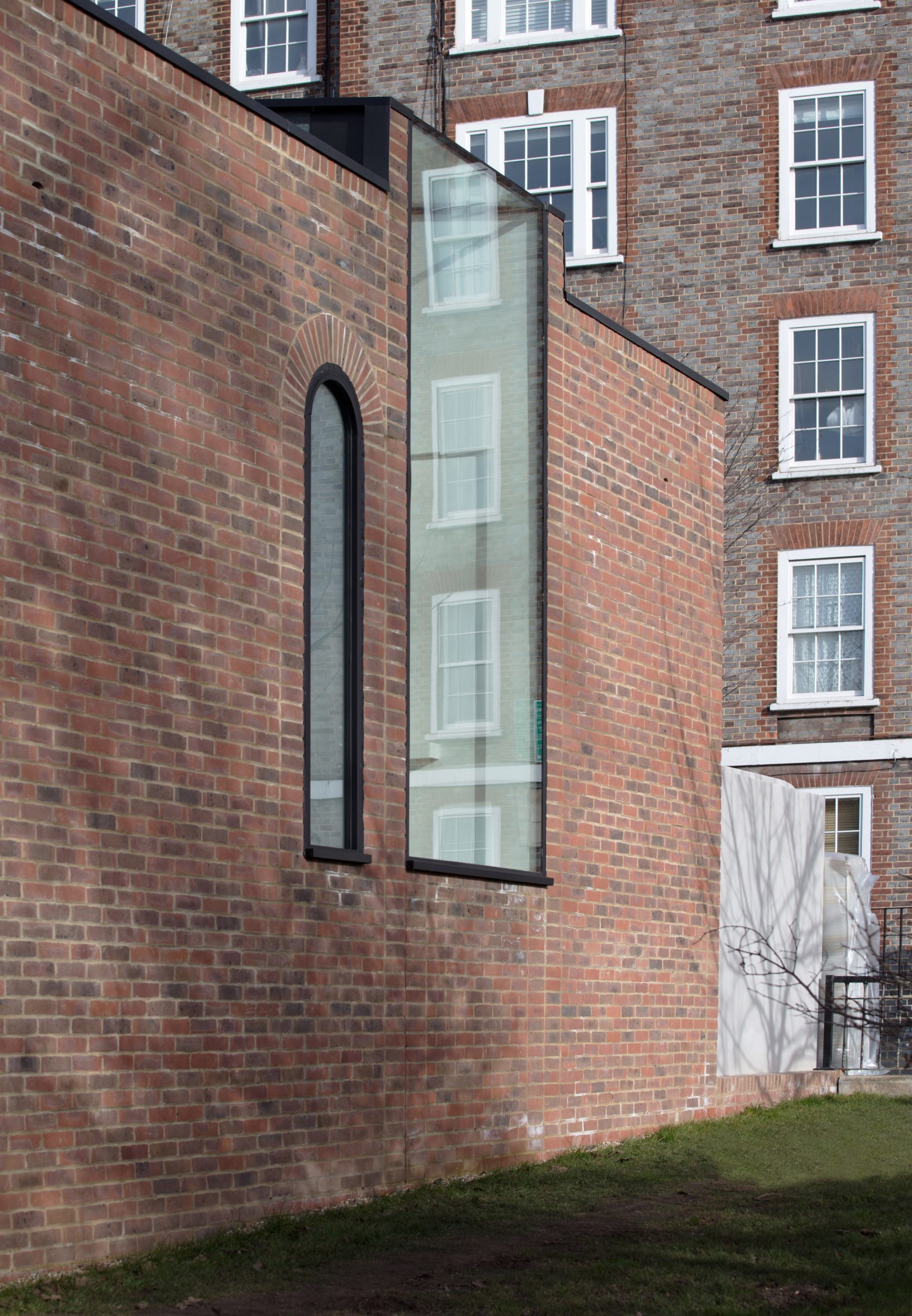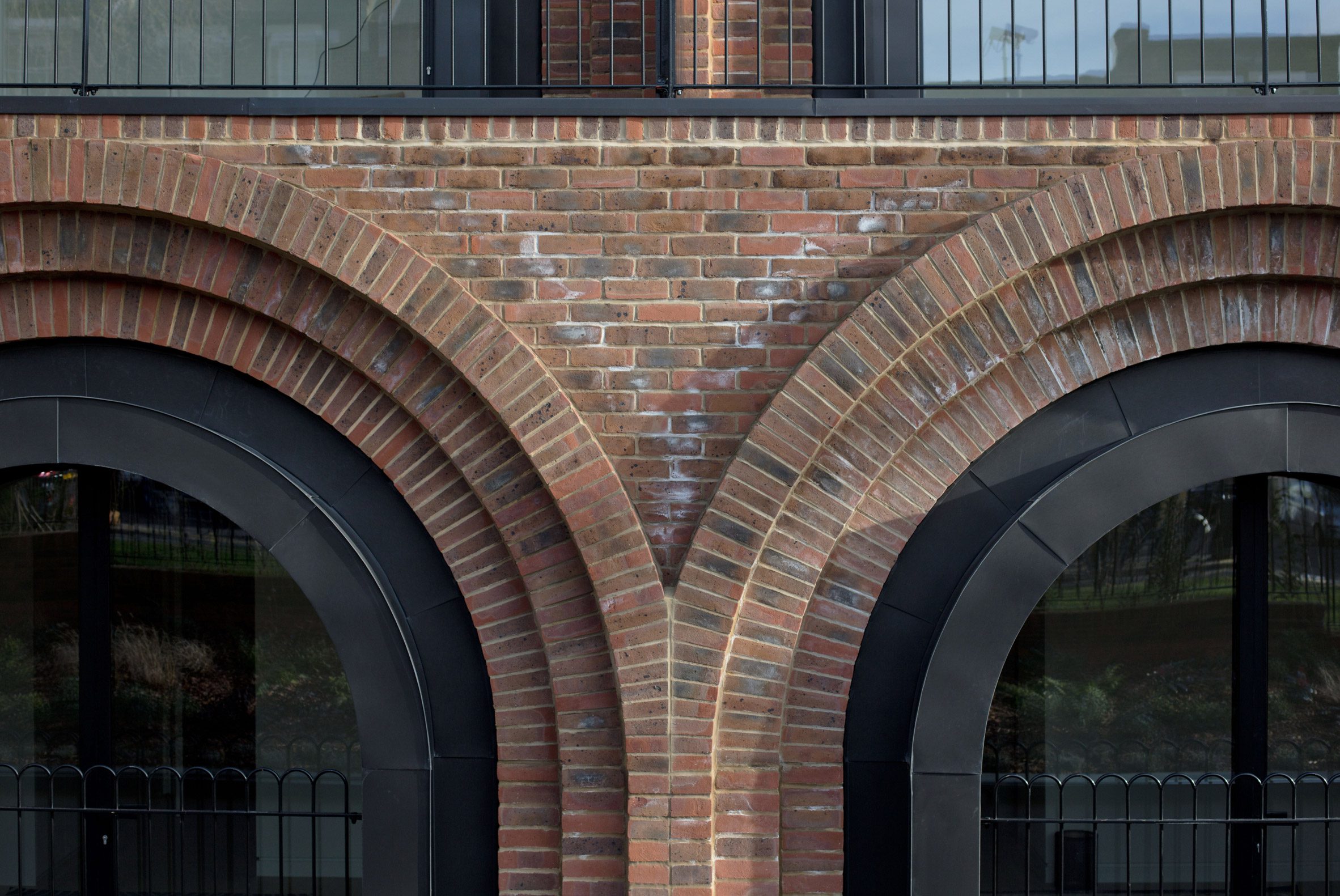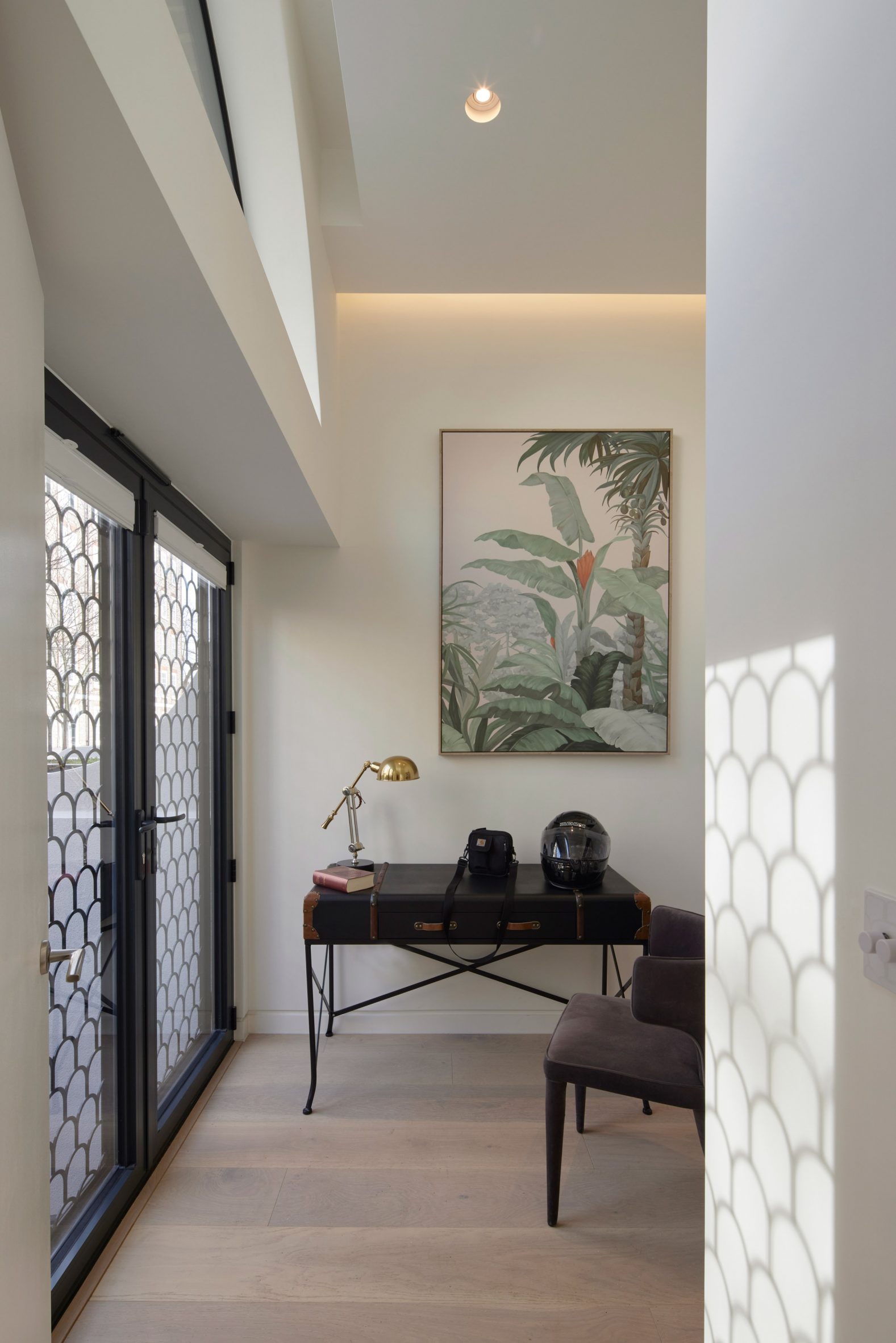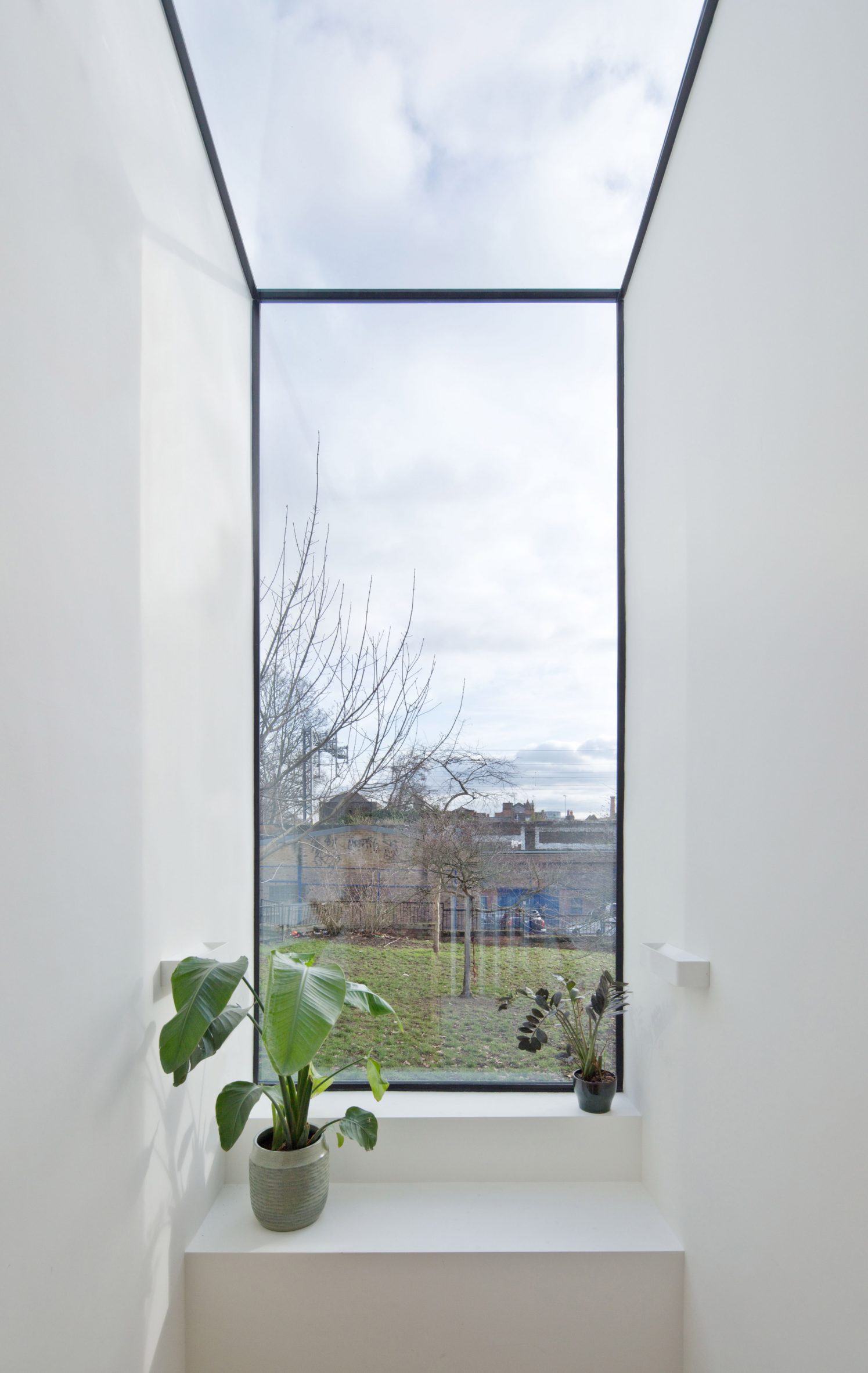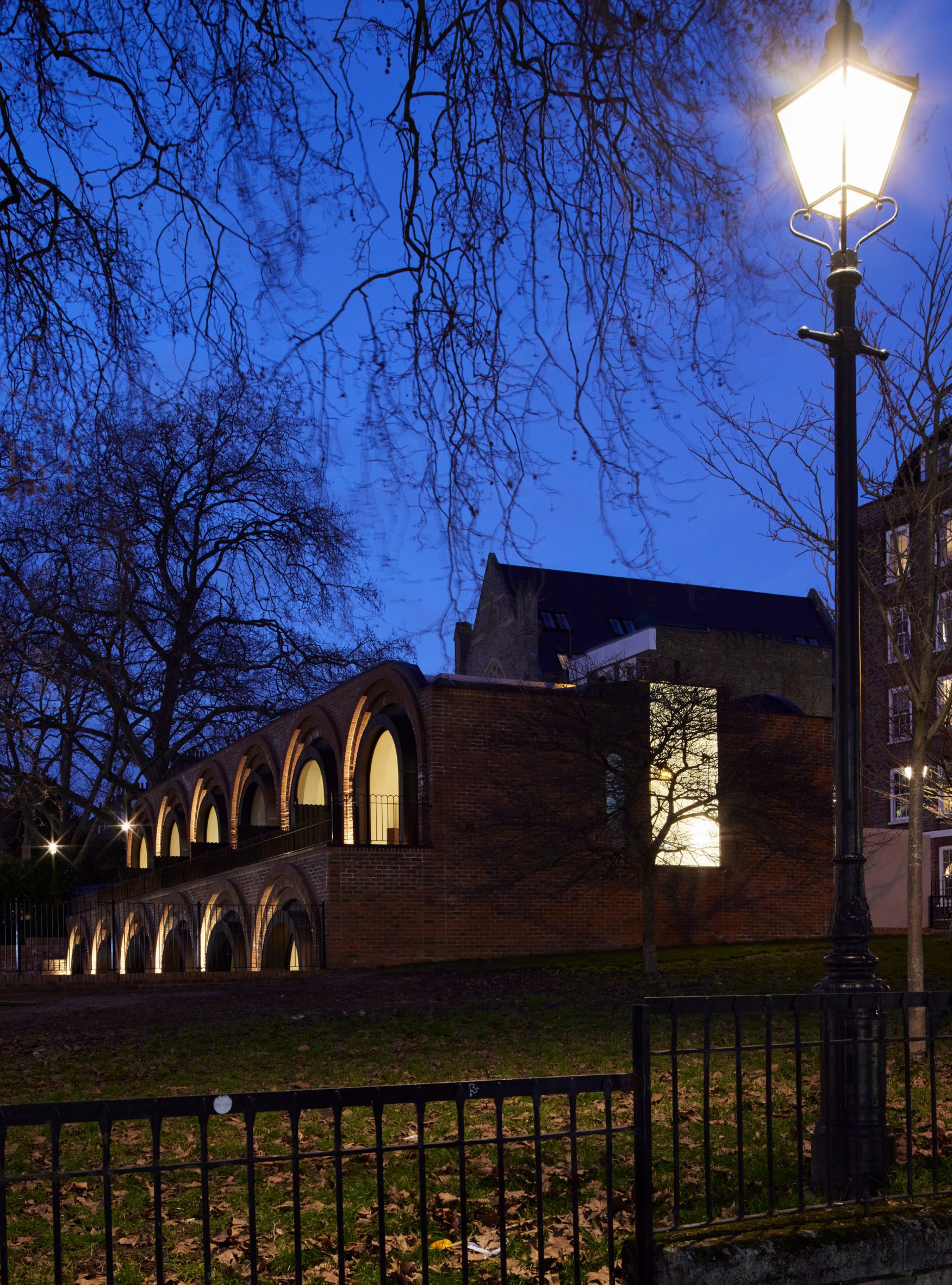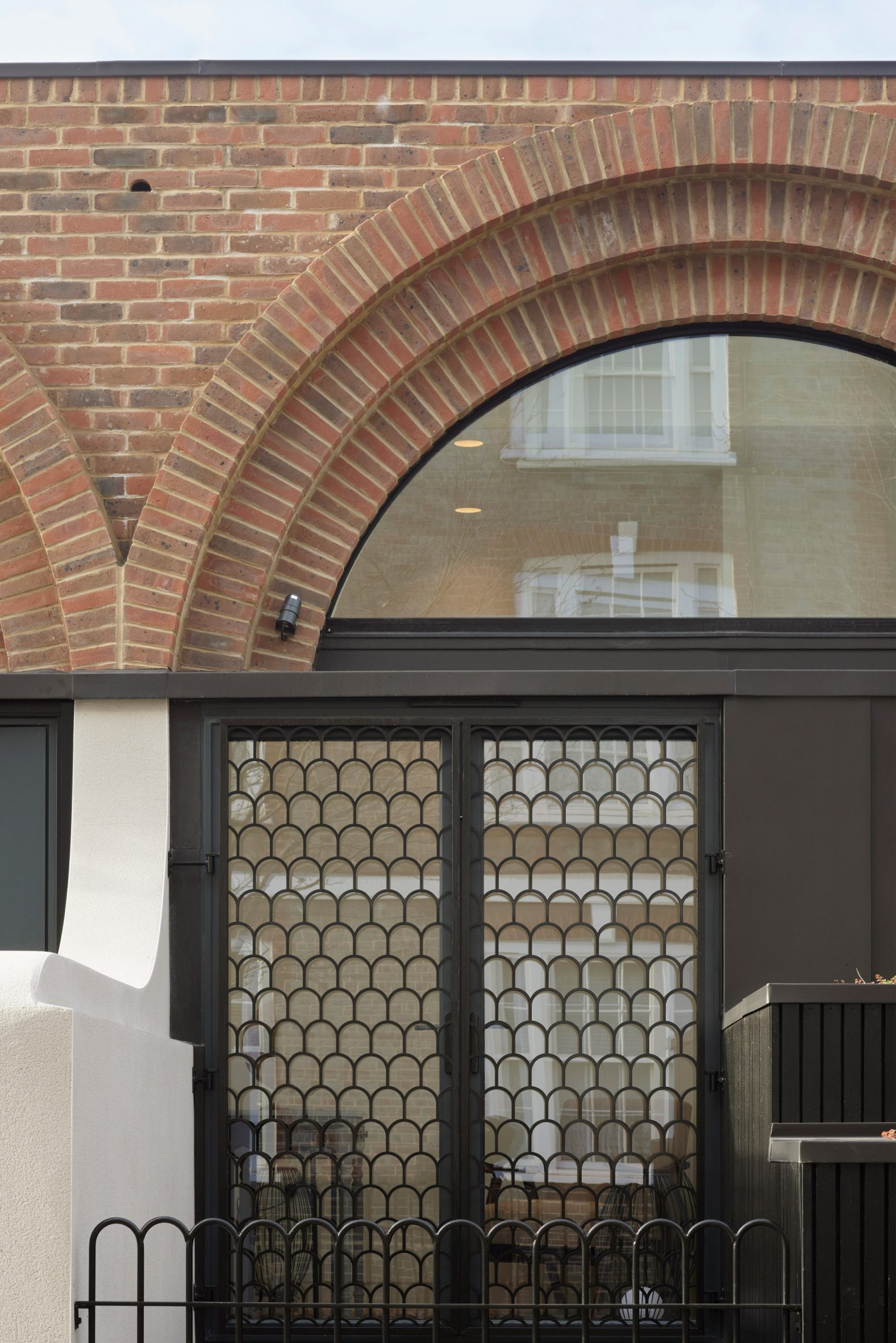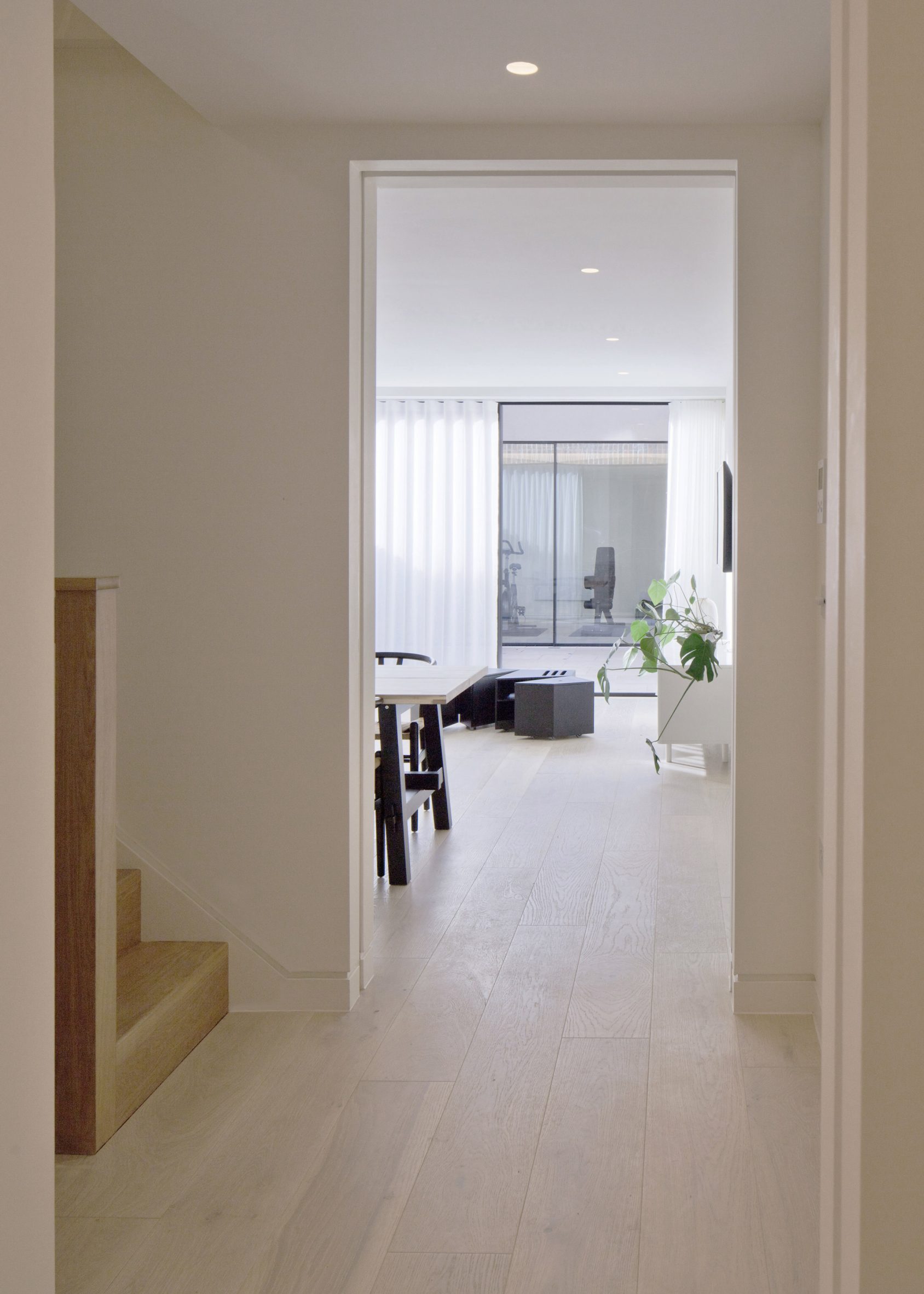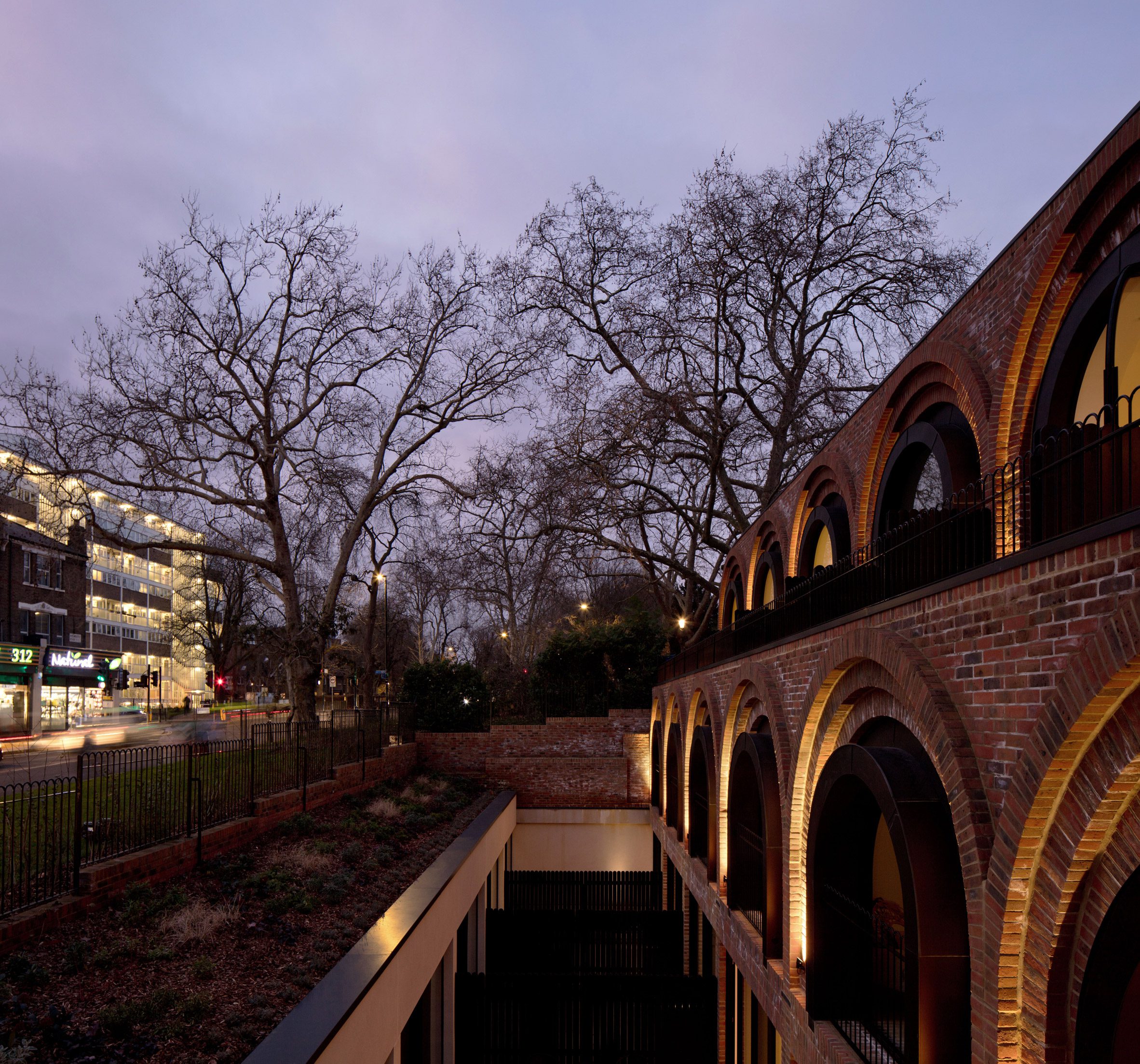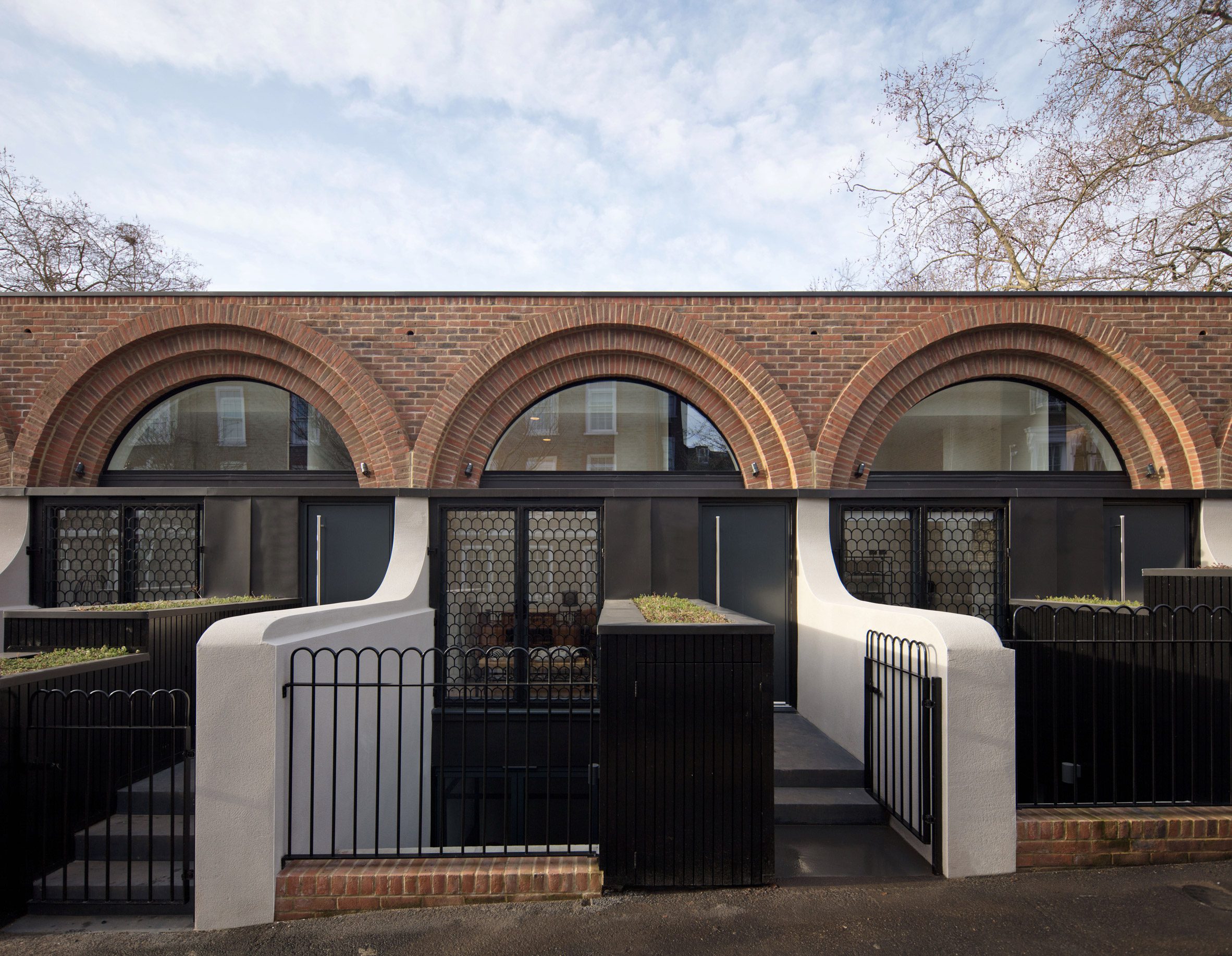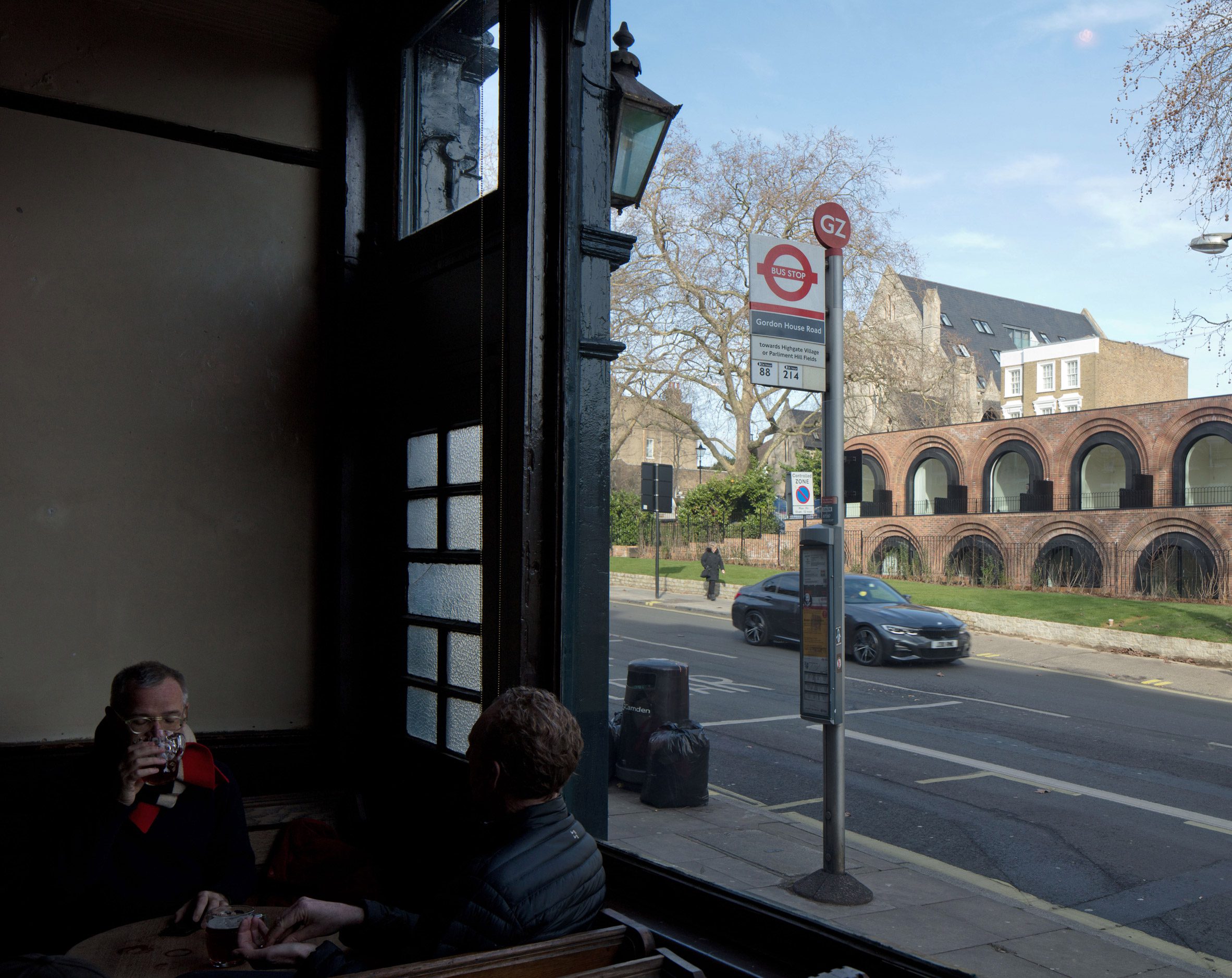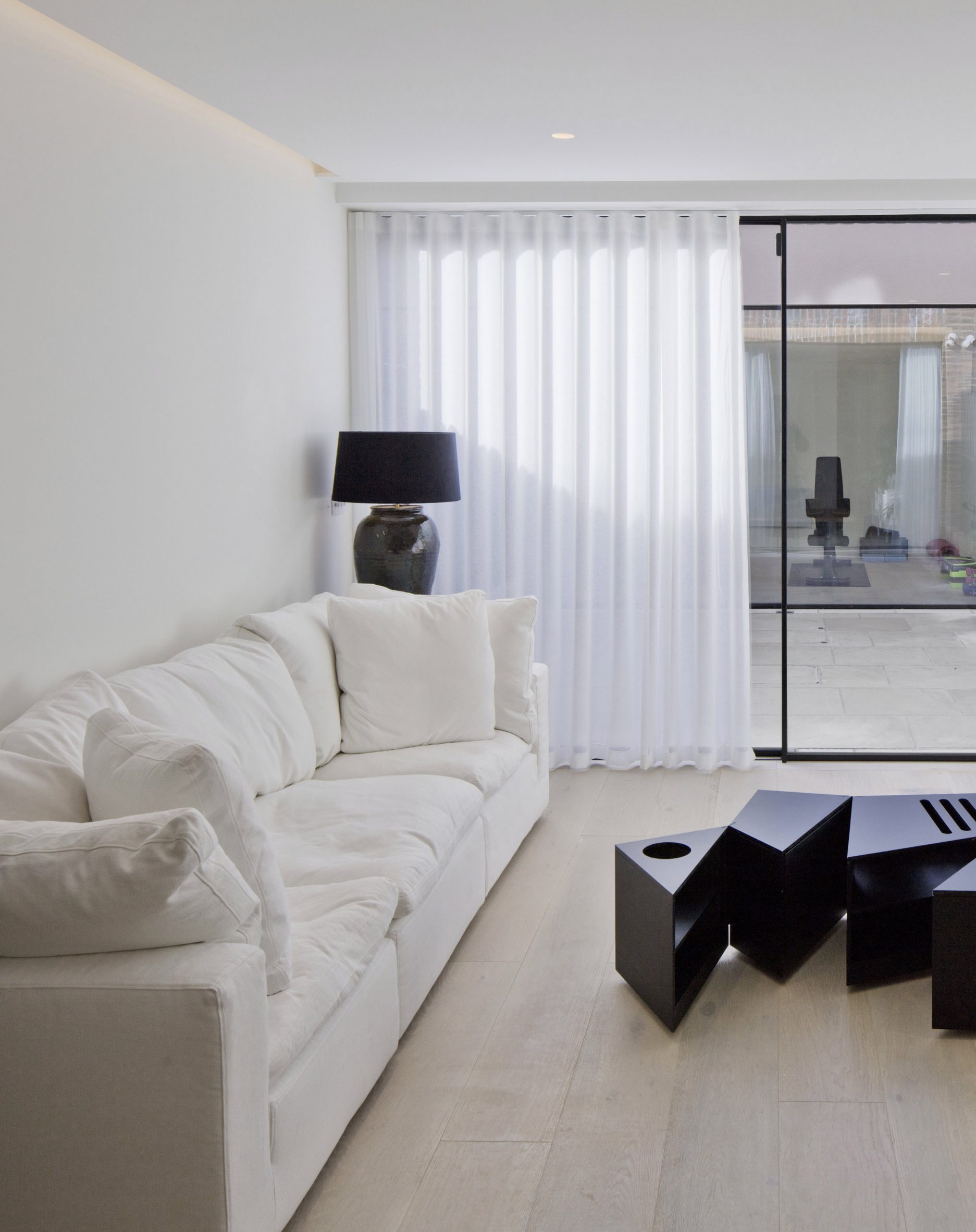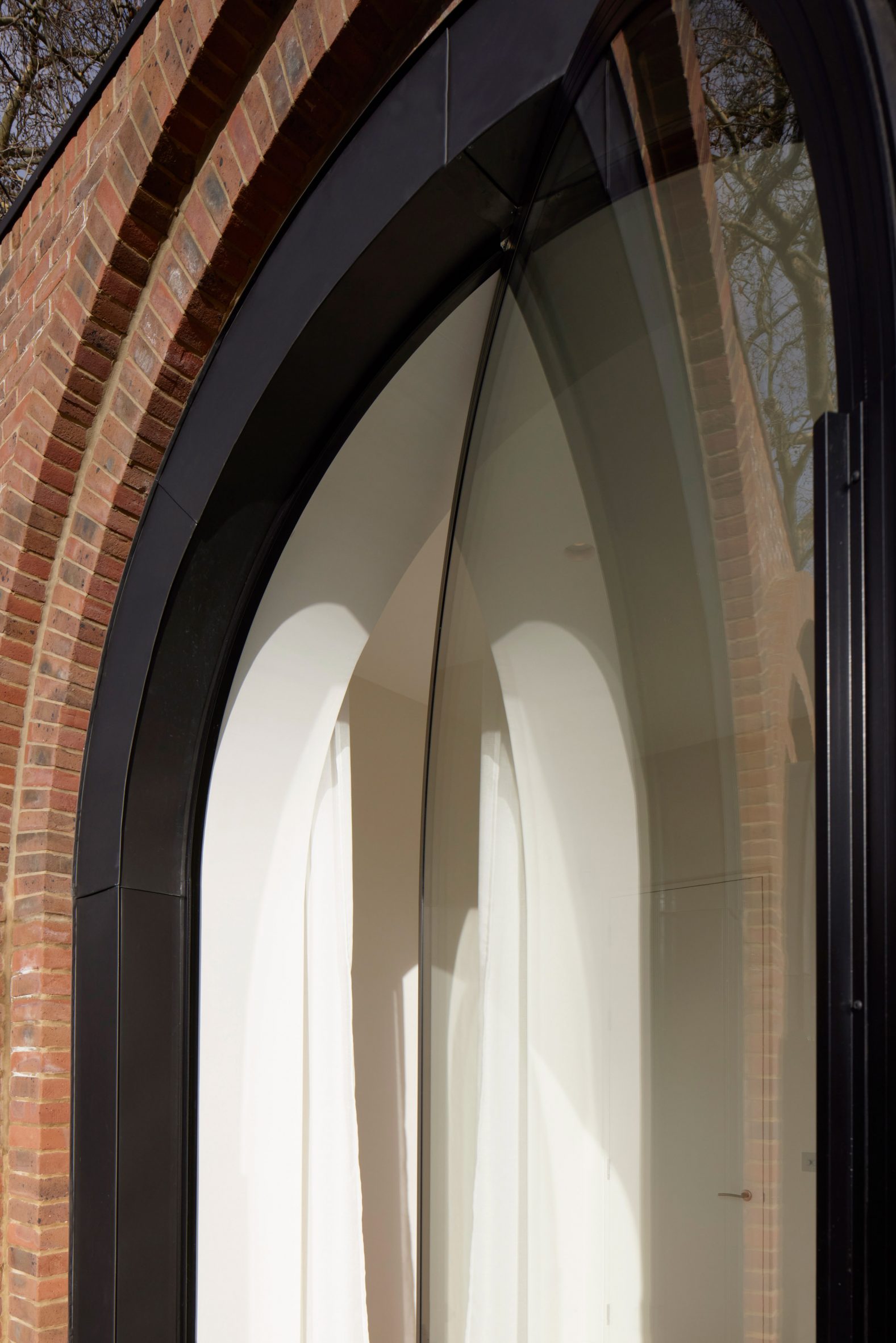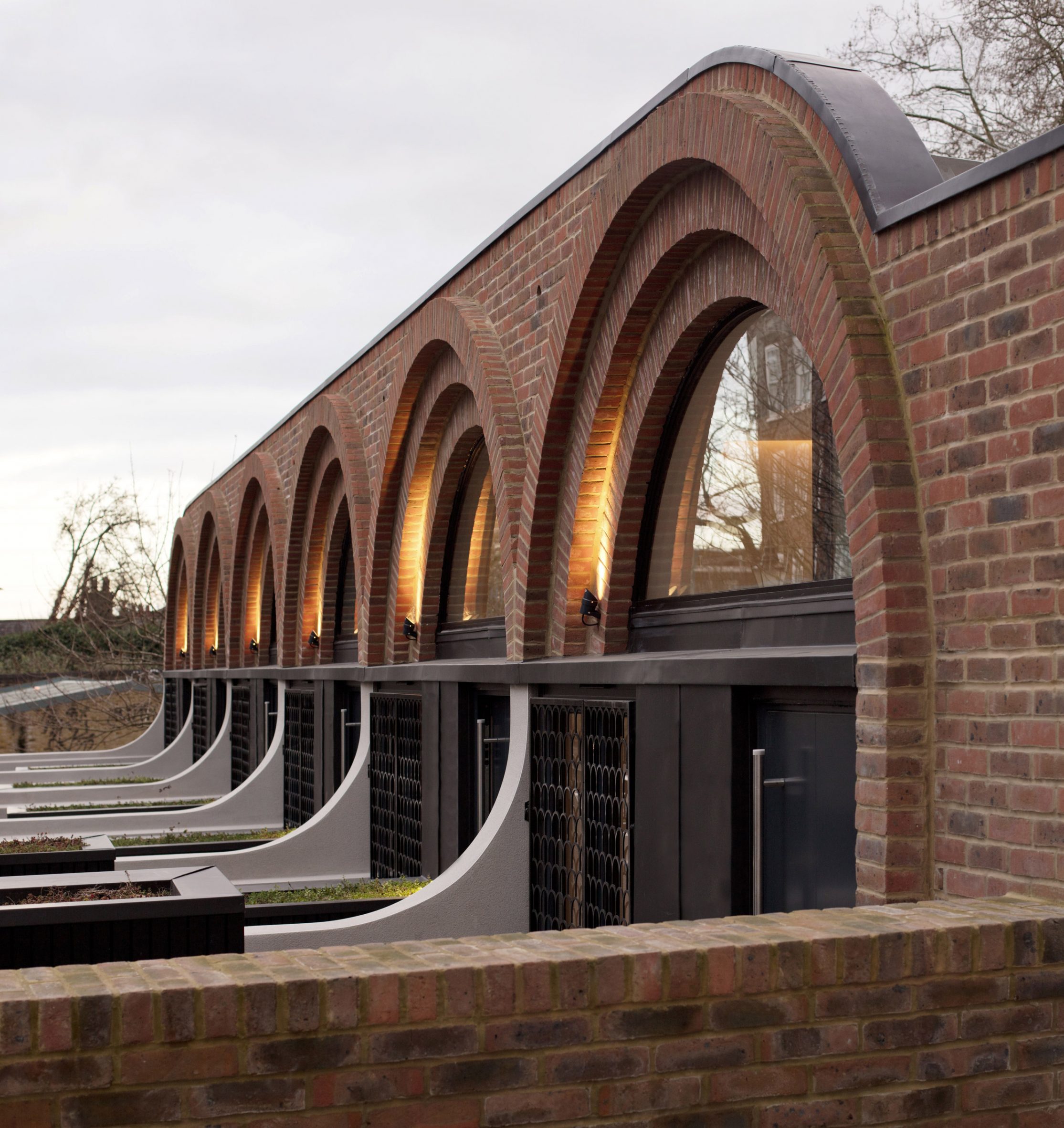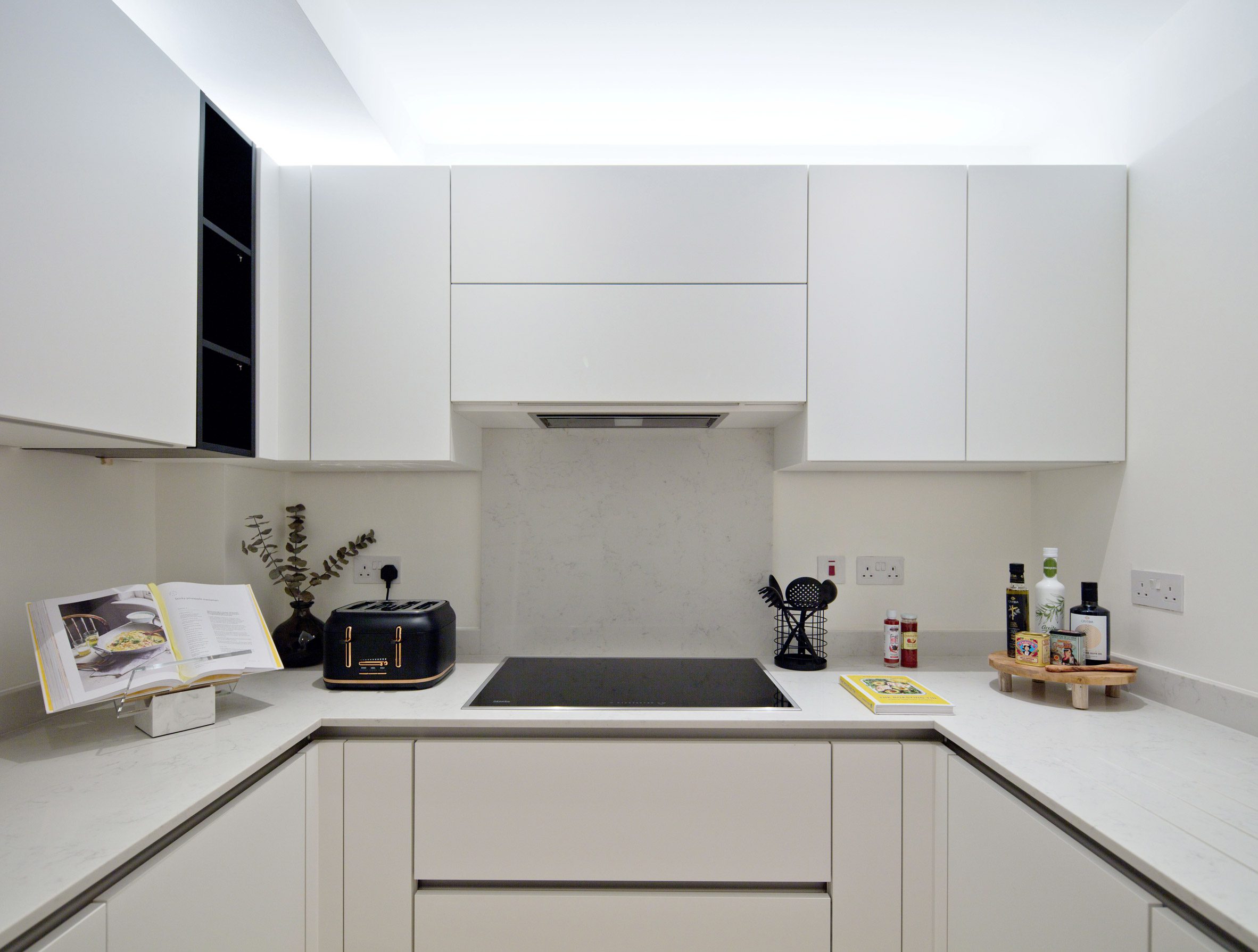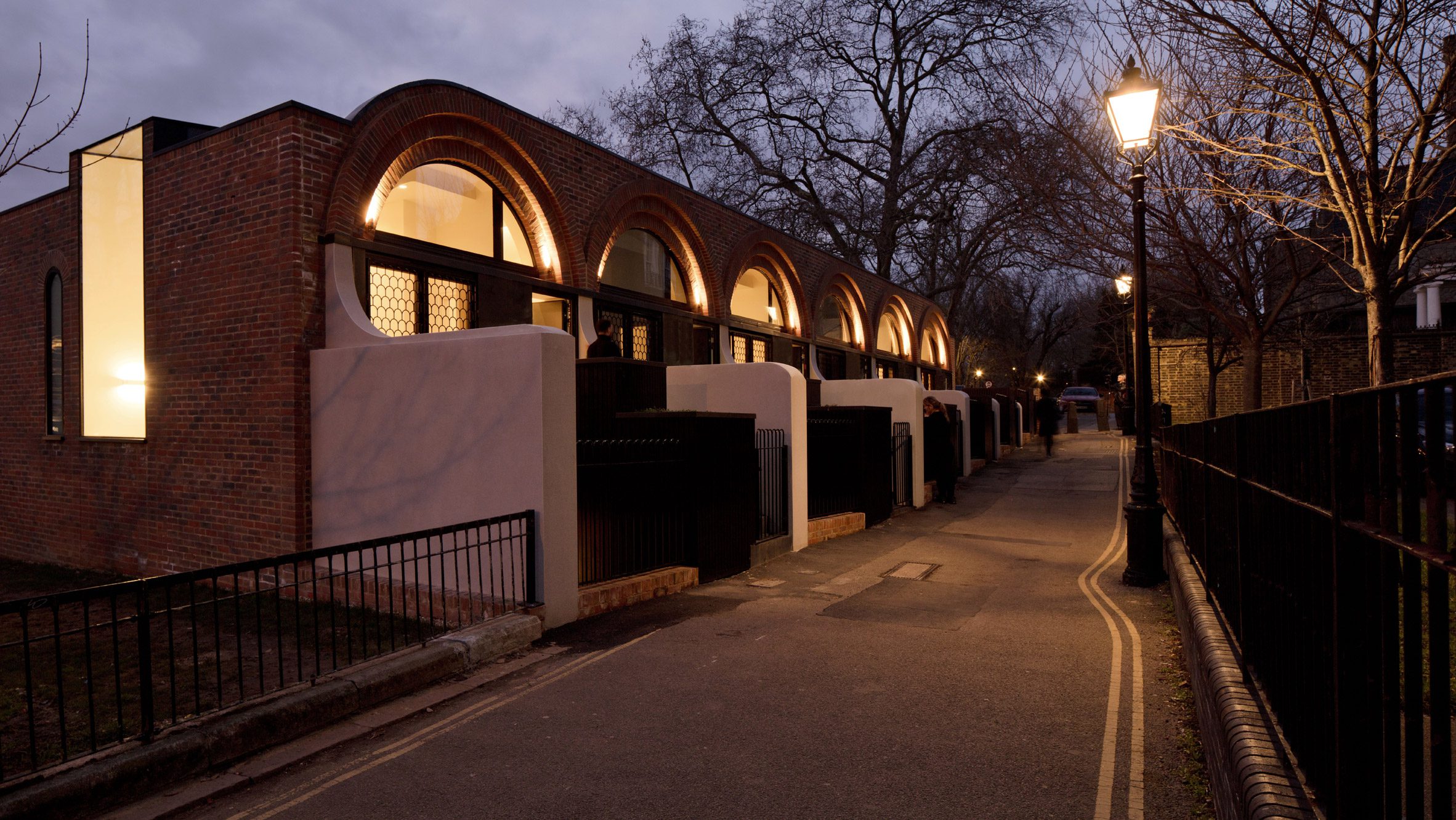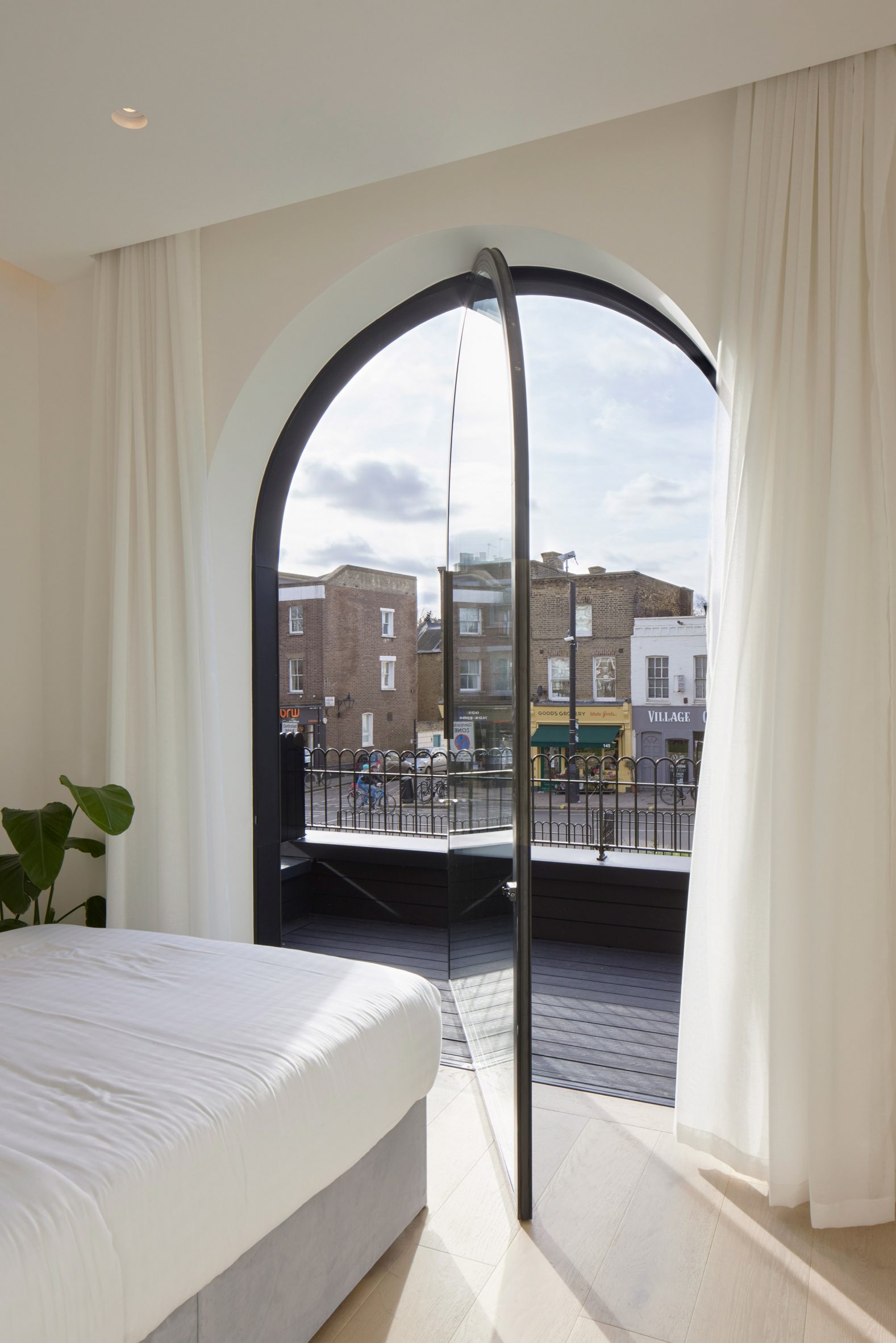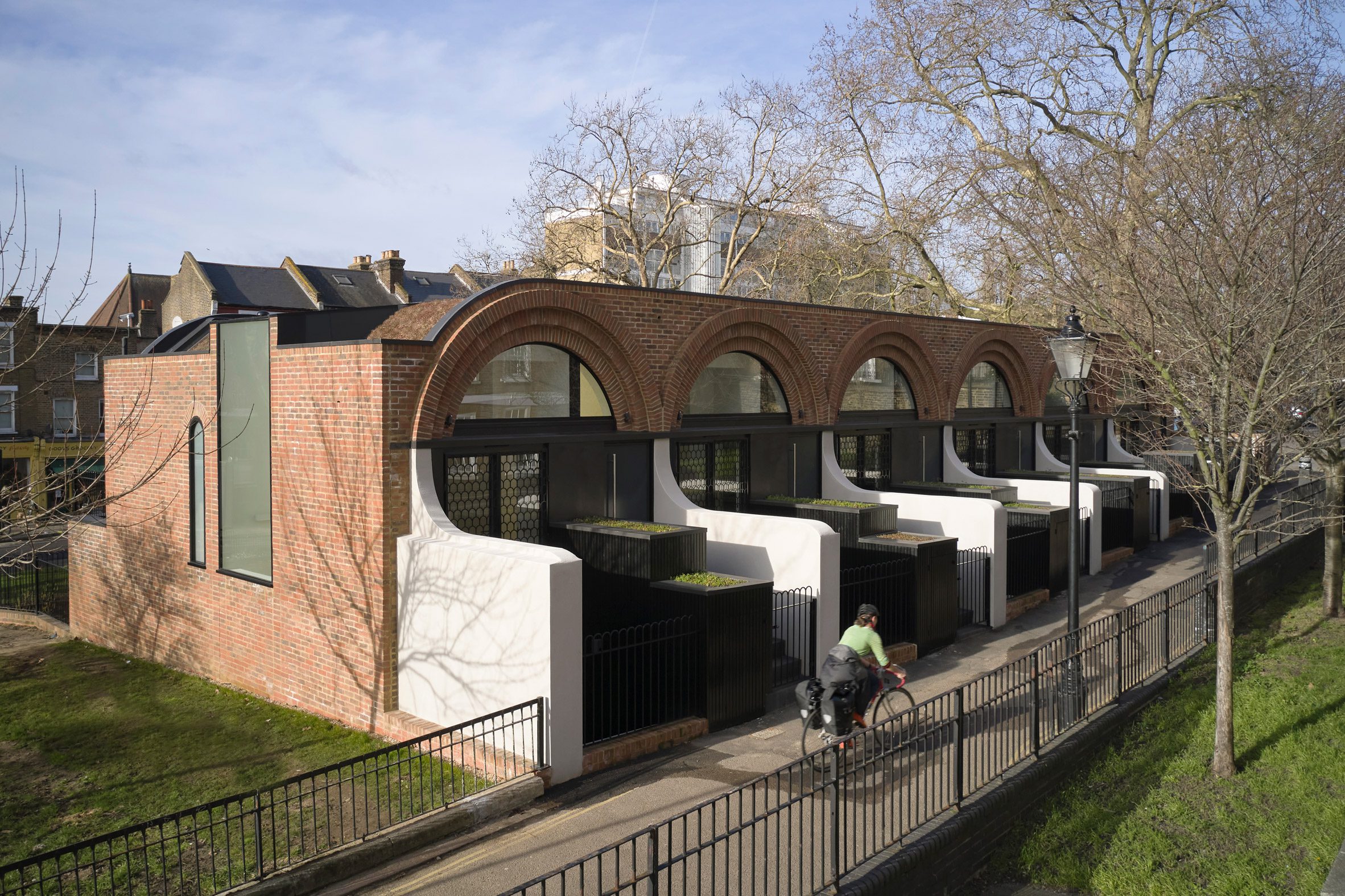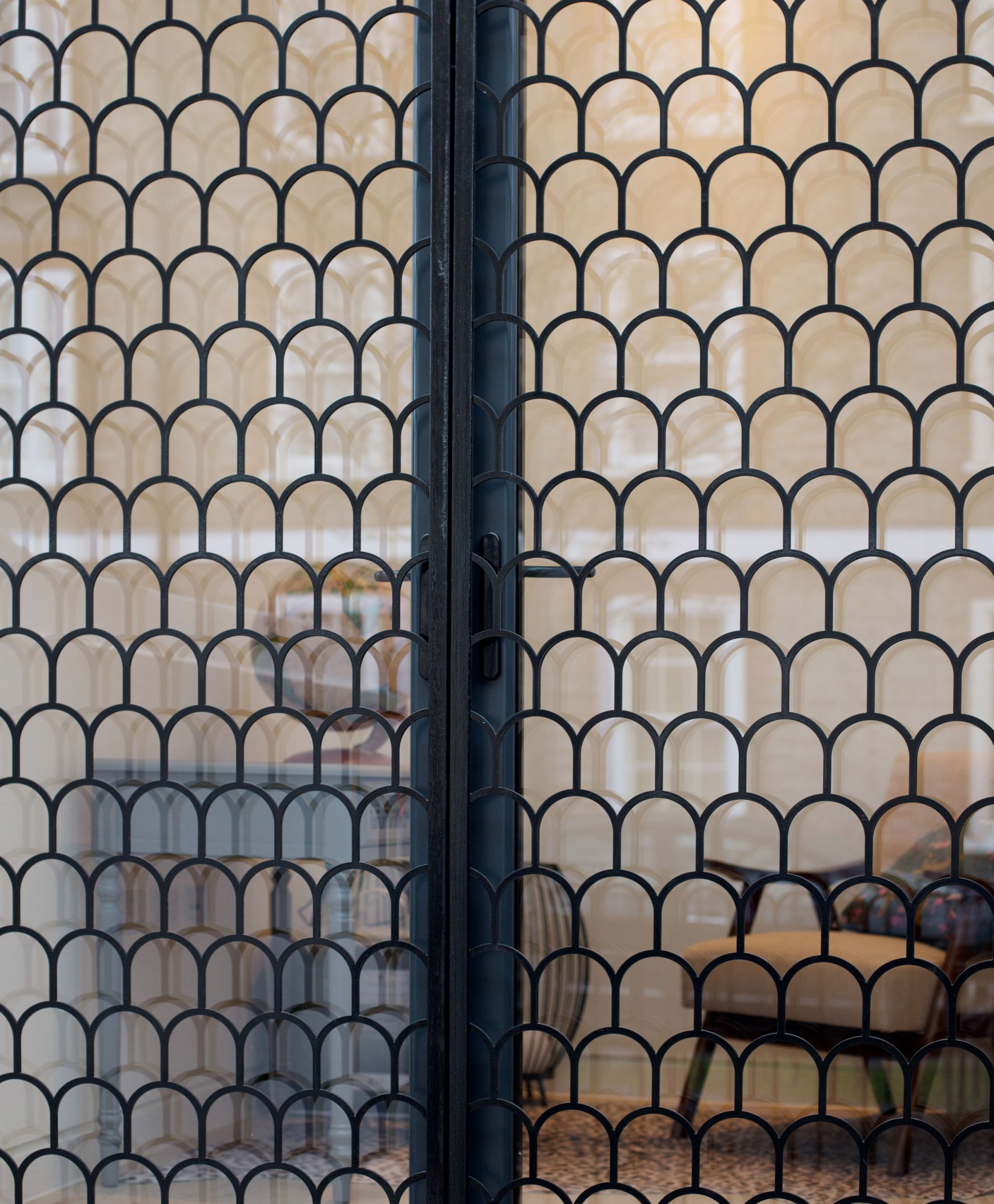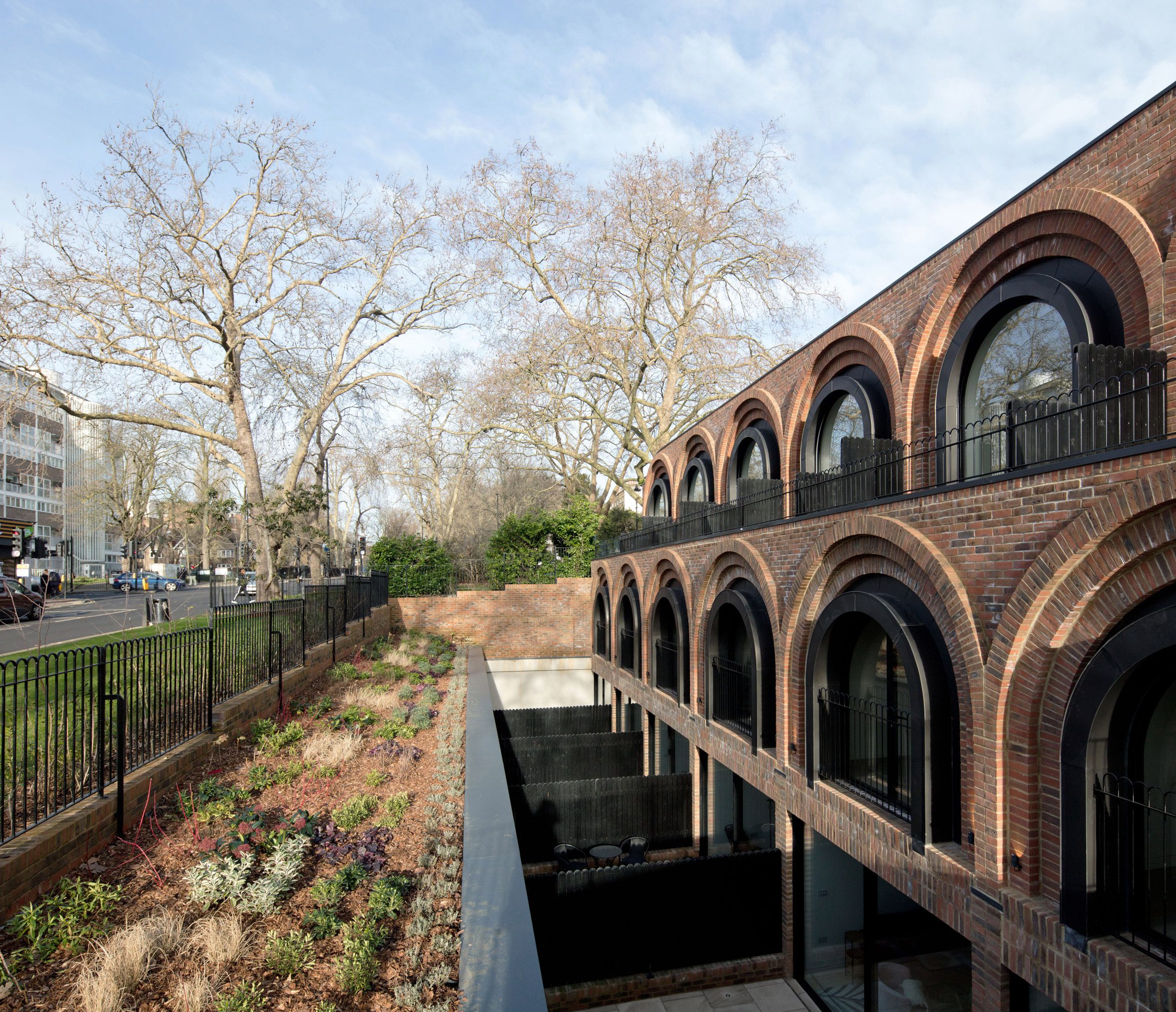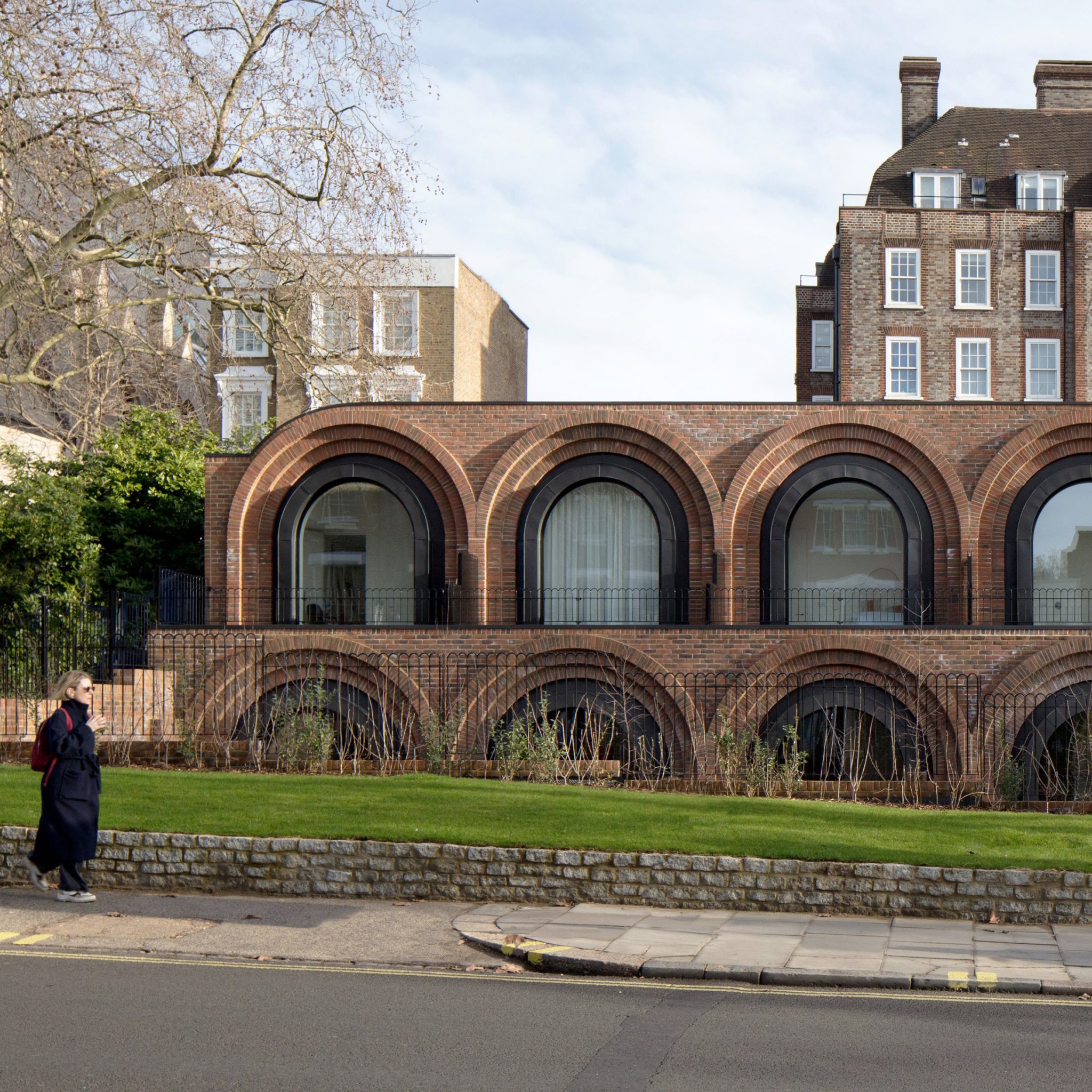 Architecture studio The DHaus Company has completed The Arches, a row of six brick clad townhouses in a north London conservation area.

Replacing a derelict petrol station, the terrace is named after the monumental arches that form the facades of each partially sunken, three-level home.

The DHaus Company designed the row to echo its surroundings, which include Georgian era housing named Grove Terrace and a row of Victorian railway arches.

The arch is a recurring motif, so the studio decided to create a contemporary interpretation.

"We undertook a study of local buildings in and around the local area," explained architects David Ben Grunberg and Daniel Woolfson, the founders of The DHaus Company.

"These buildings highlighted a strong mixture of rectangles and arches set within a brick canvas," they said.

The site is a highly prominent location within the Dartmouth Park Conservation Area, so the design process involved lengthy consultation.

As Ben Grunberg grew up in the area, and Woolfson had lived nearby, the pair were able to use their instincts to come up with a design that felt appropriate for the setting.

A key aspect was the decision to partially sink the buildings below ground, so the roof is no higher than the petrol station that occupied the site previously.

Another idea was to reinstate green spaces along the street both in front and behind the terrace.

"Our initial design idea was inspired by the historic green lung of open green spaces along the Highgate Road," said the duo.

"This meant reinstating the green lung as close to how it was back in 1873 – a futuristic Victorian throwback."
from dezeen