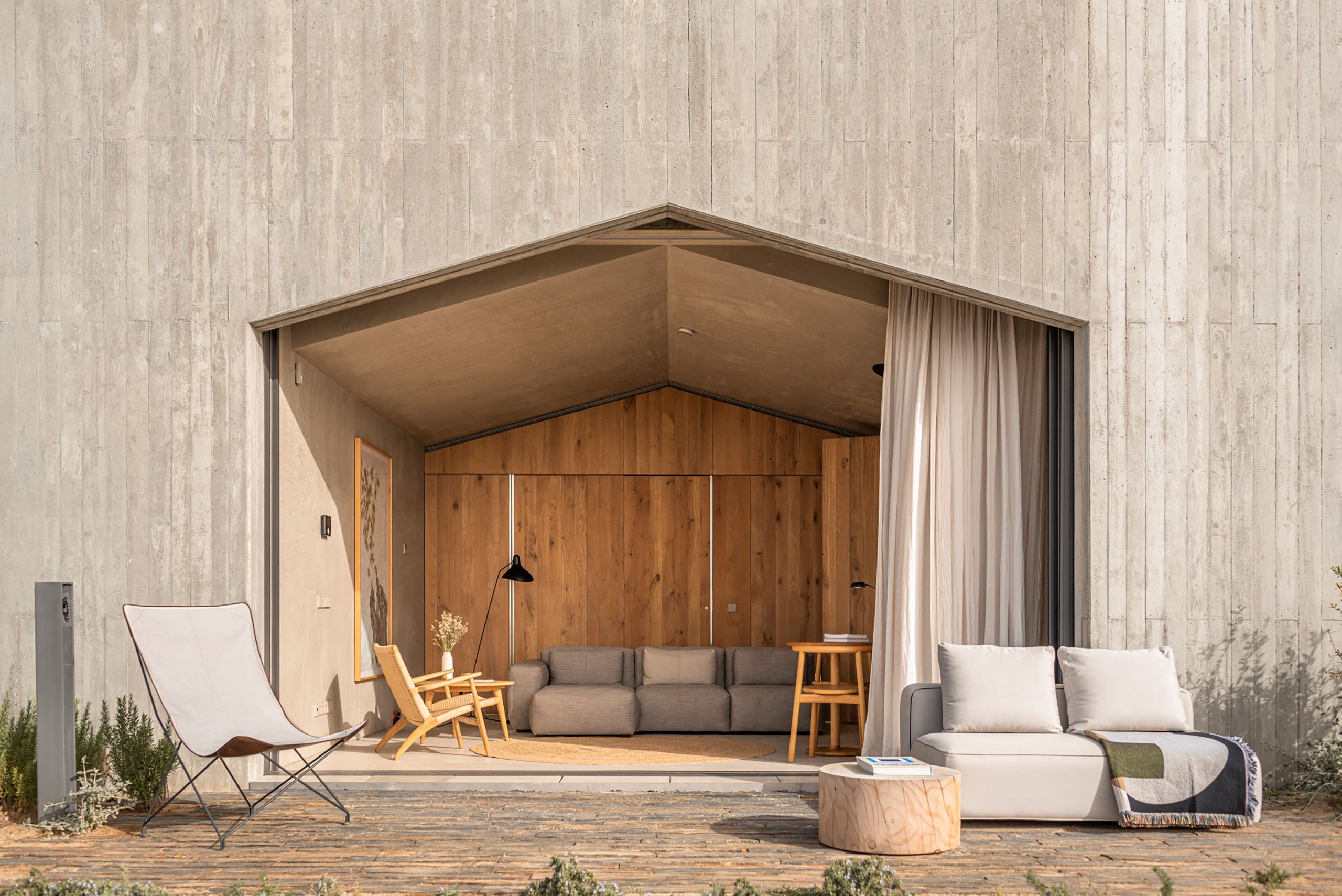 Pa.te.os: Four Starkly Minimal Holiday Houses in Portugal Celebrate the Beauty of Simple Things
외부자연환경과 동기화 하기 위한 방법을 택한다. 소극적인 건축; 최소한의 건축으로 인공적인 부분을 절제한다. 가능한 외부 접점을 최대한 만든다. 그렇게 만든 접점은 두가지 방식으로 호흡한다. 하나는 멀리 관망하는 바라보는 장면이고, 또다른 하나는 직접 호흡하는 장면이다. 집을 구축하는 4개의 면의 안쪽에 형성된 중정은 거주자에게 호흡하는 장면을 선물한다.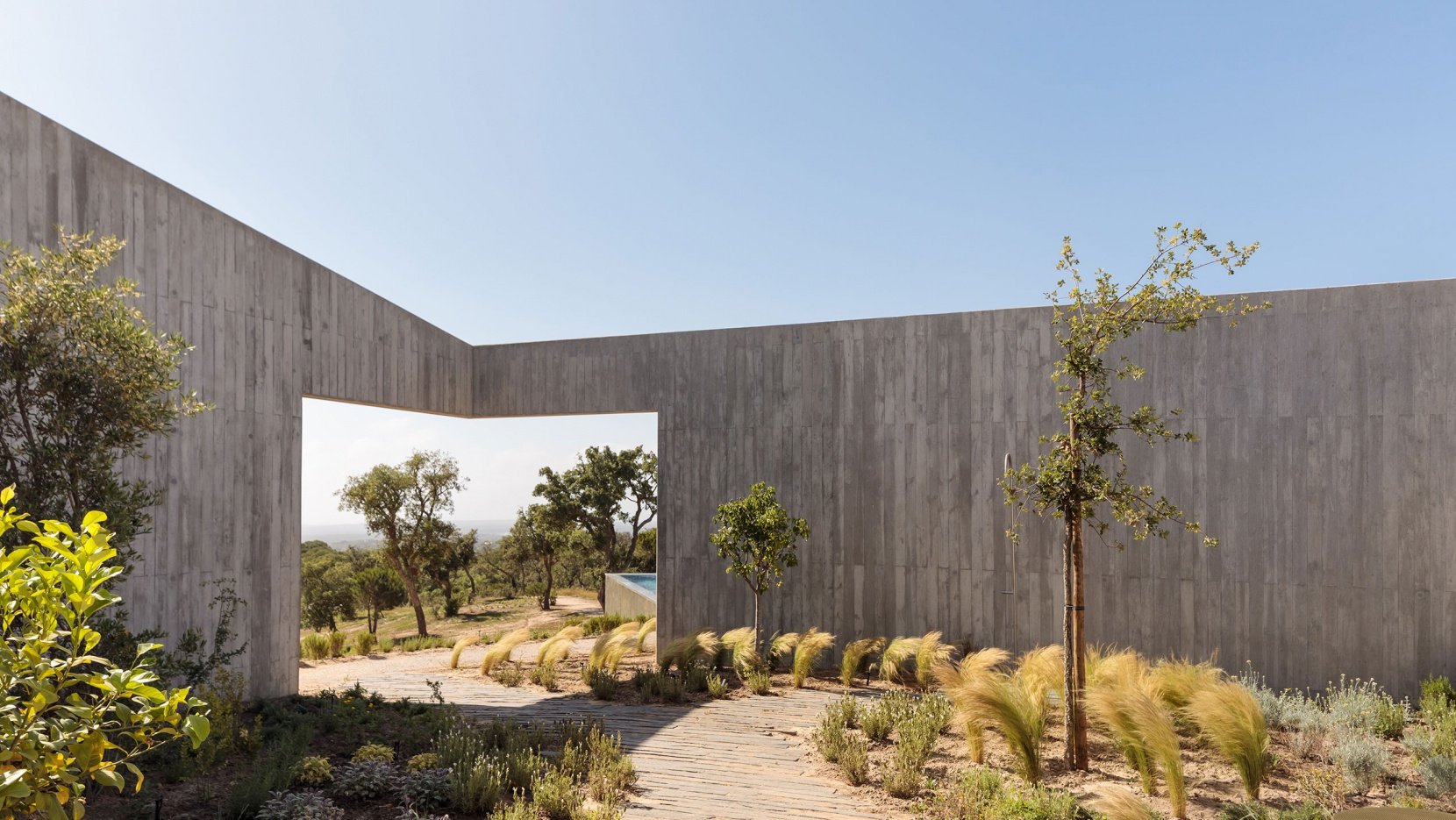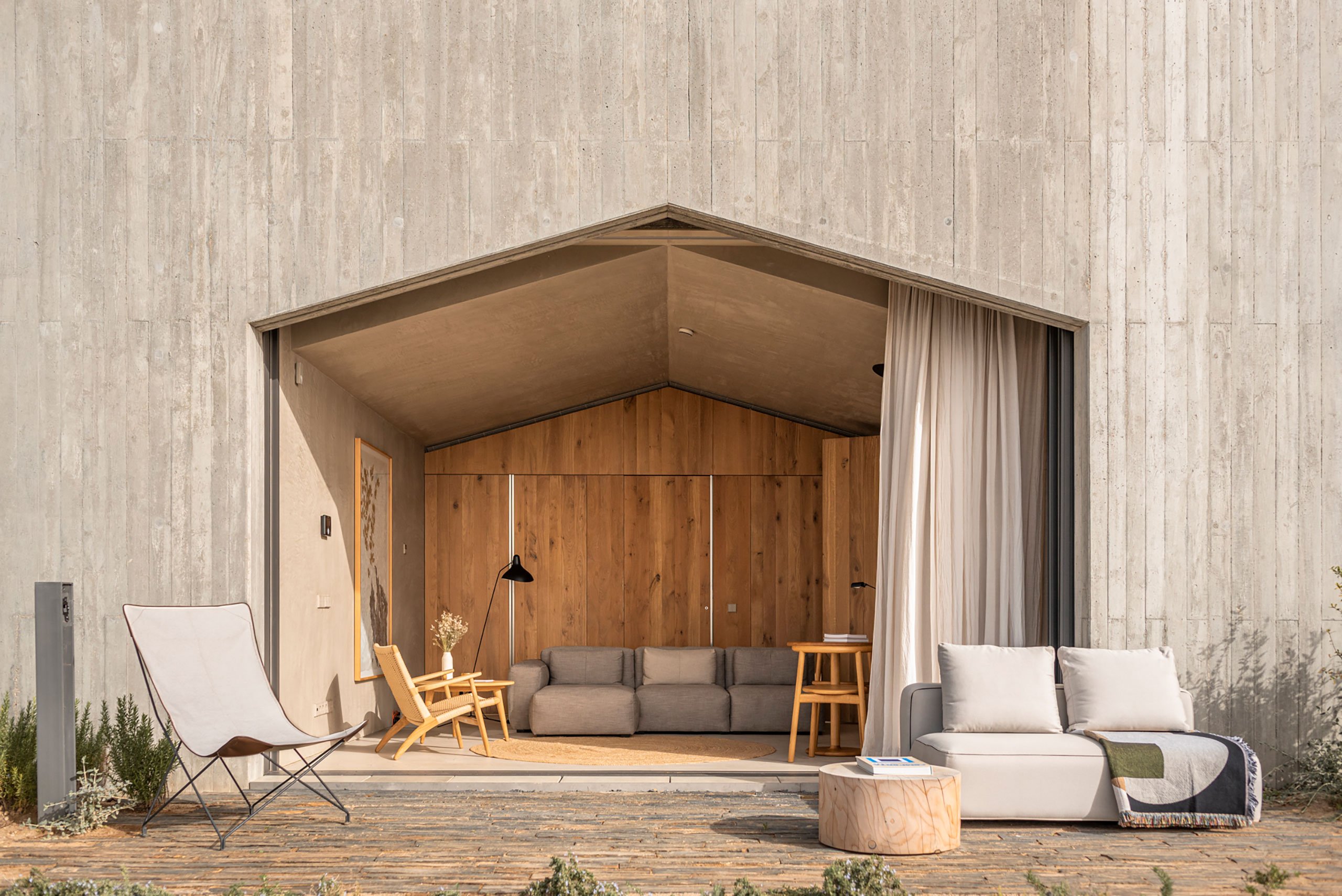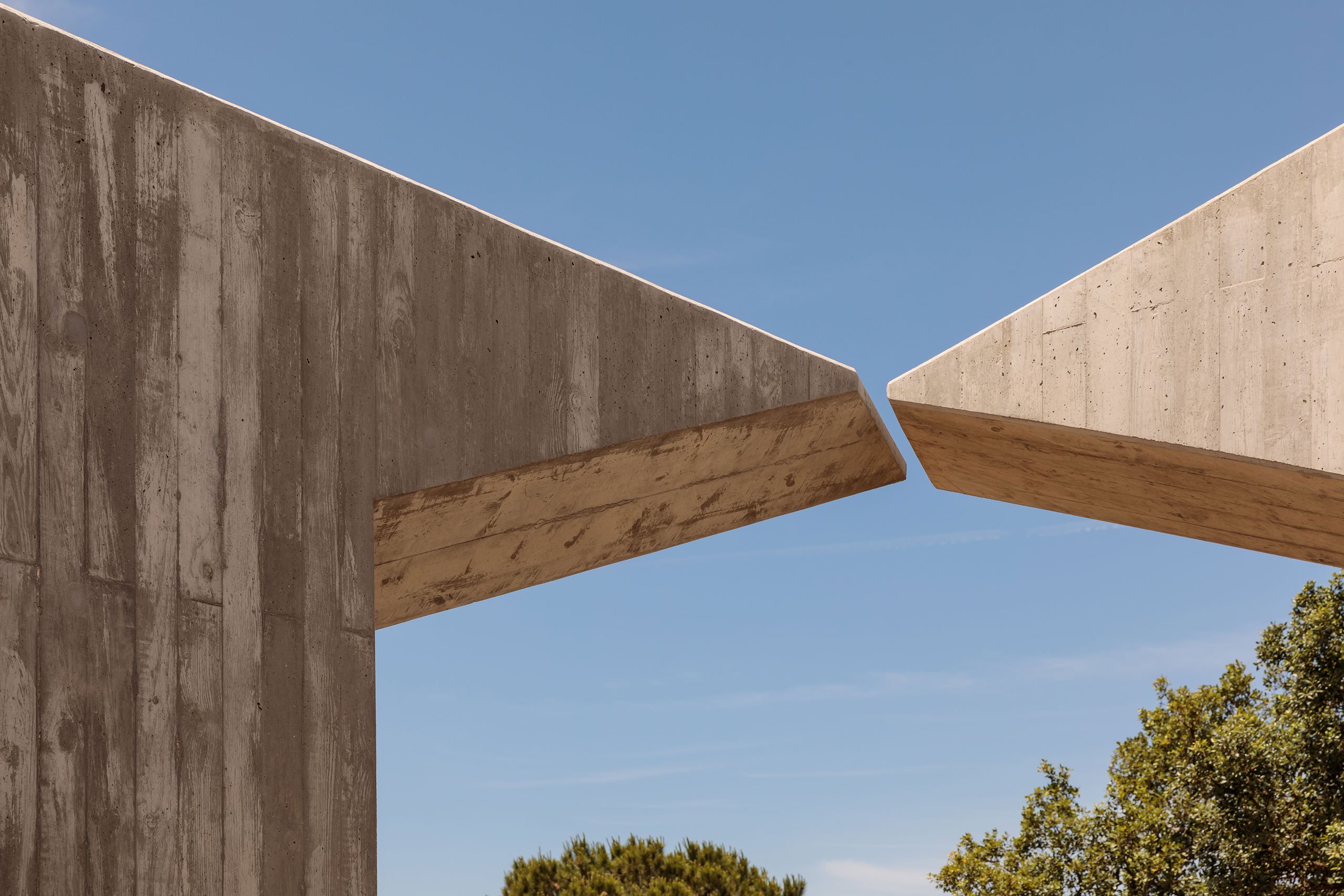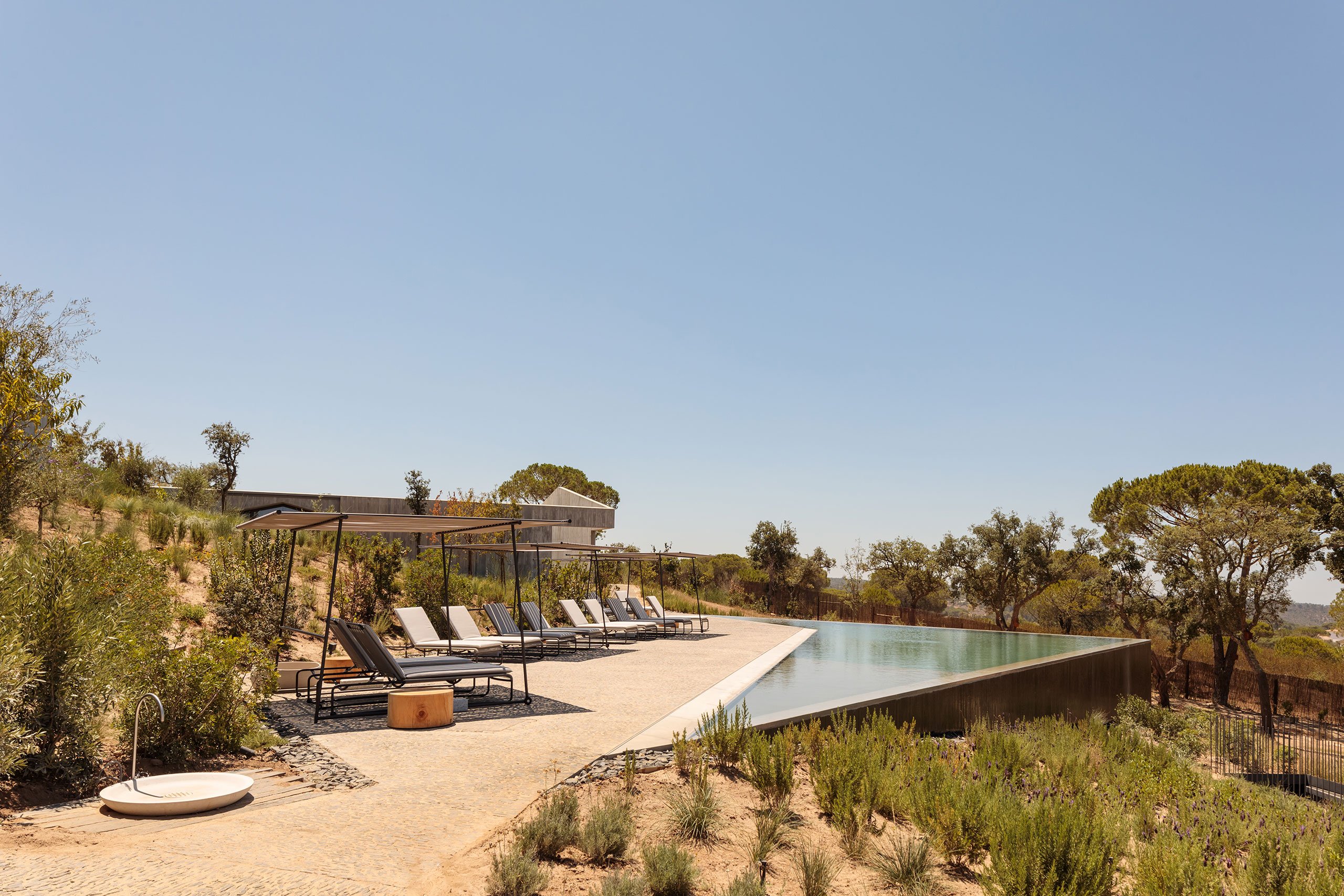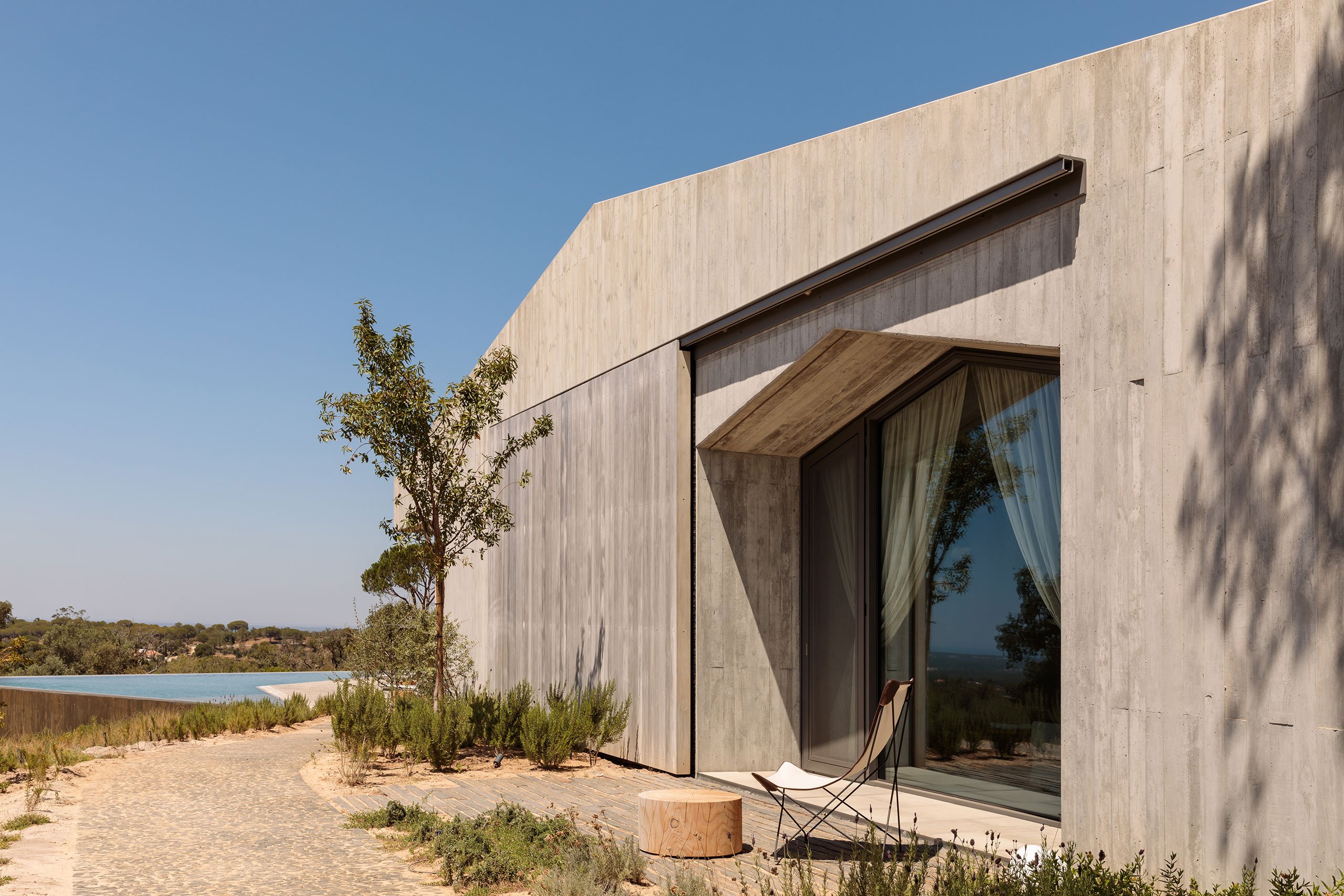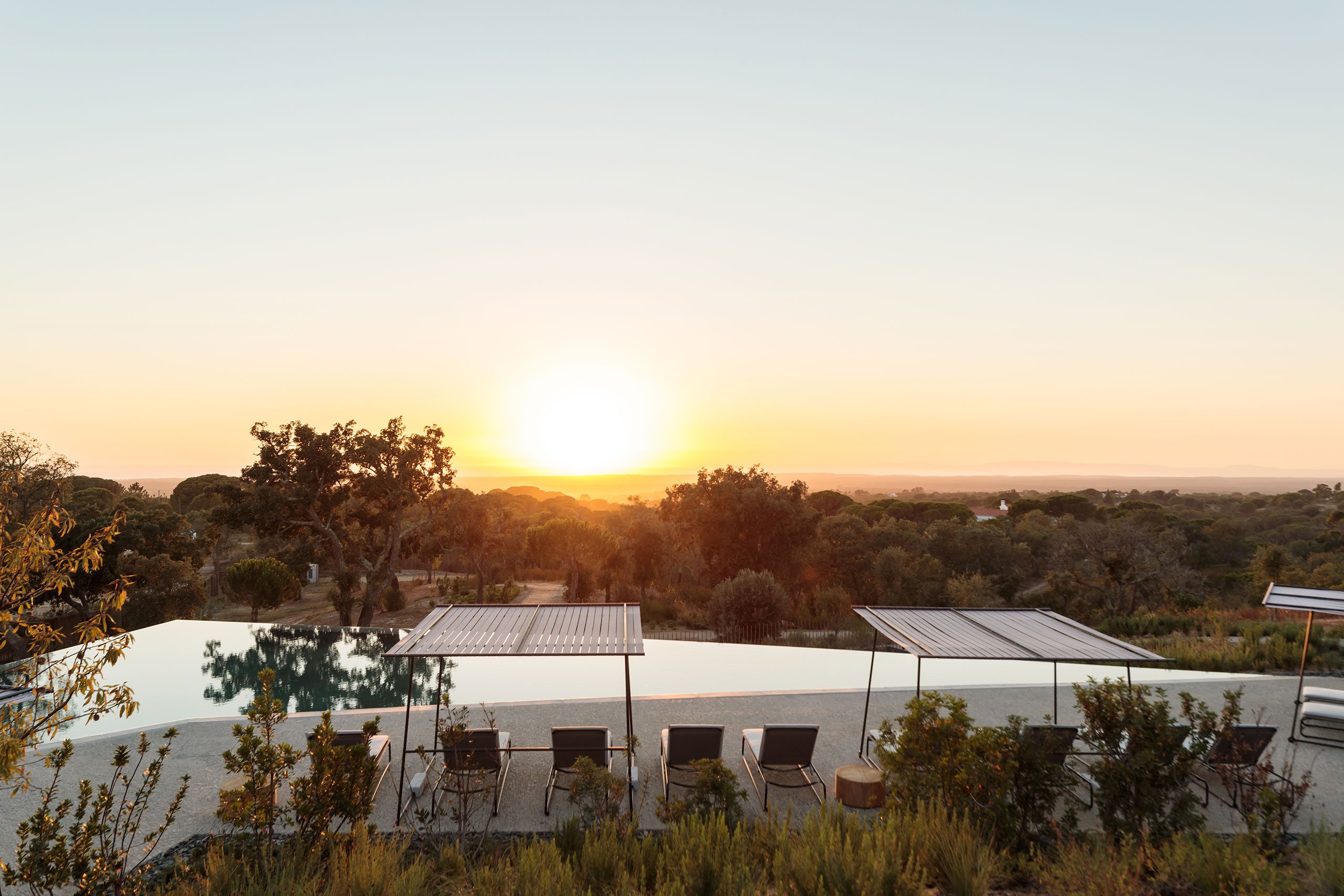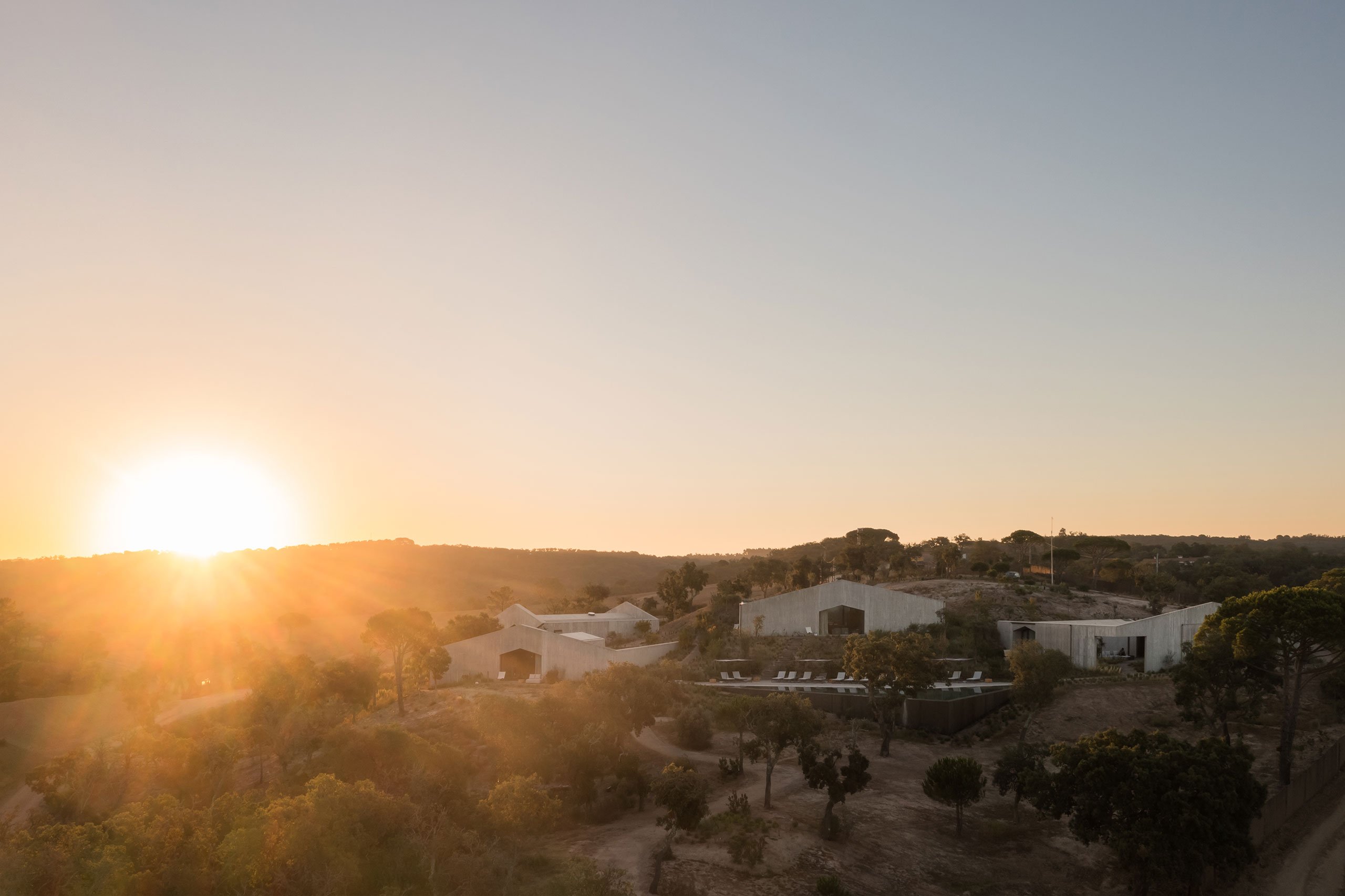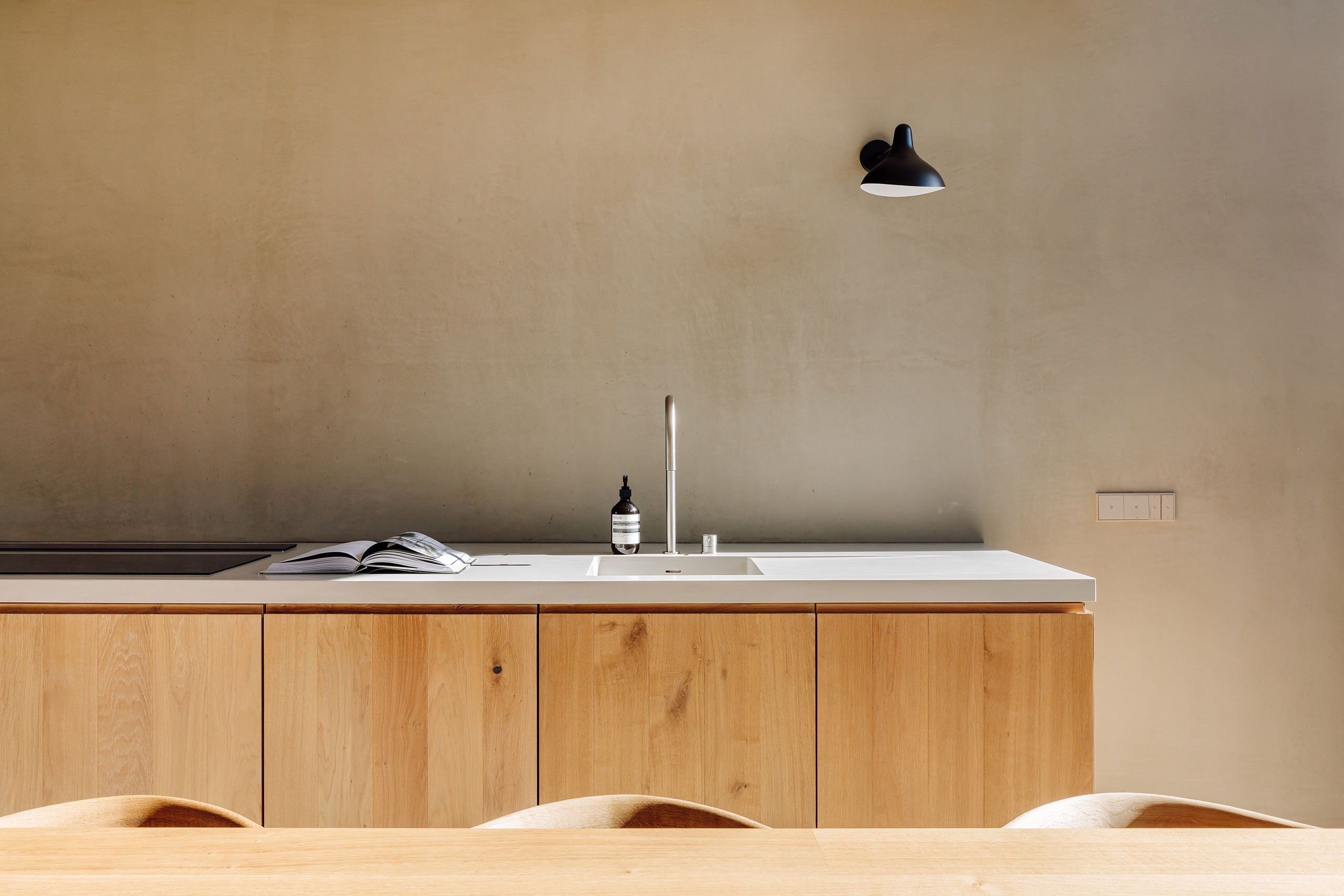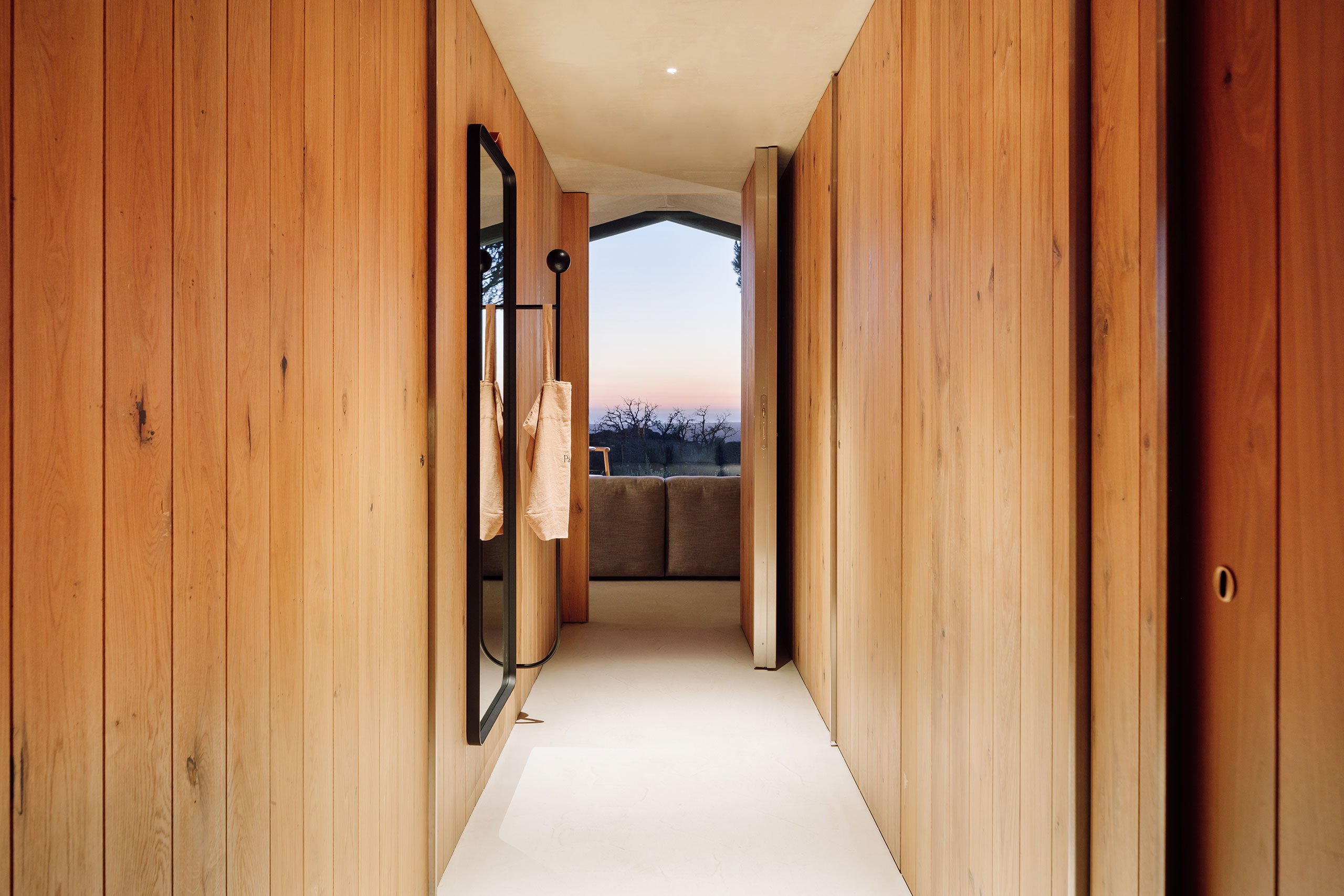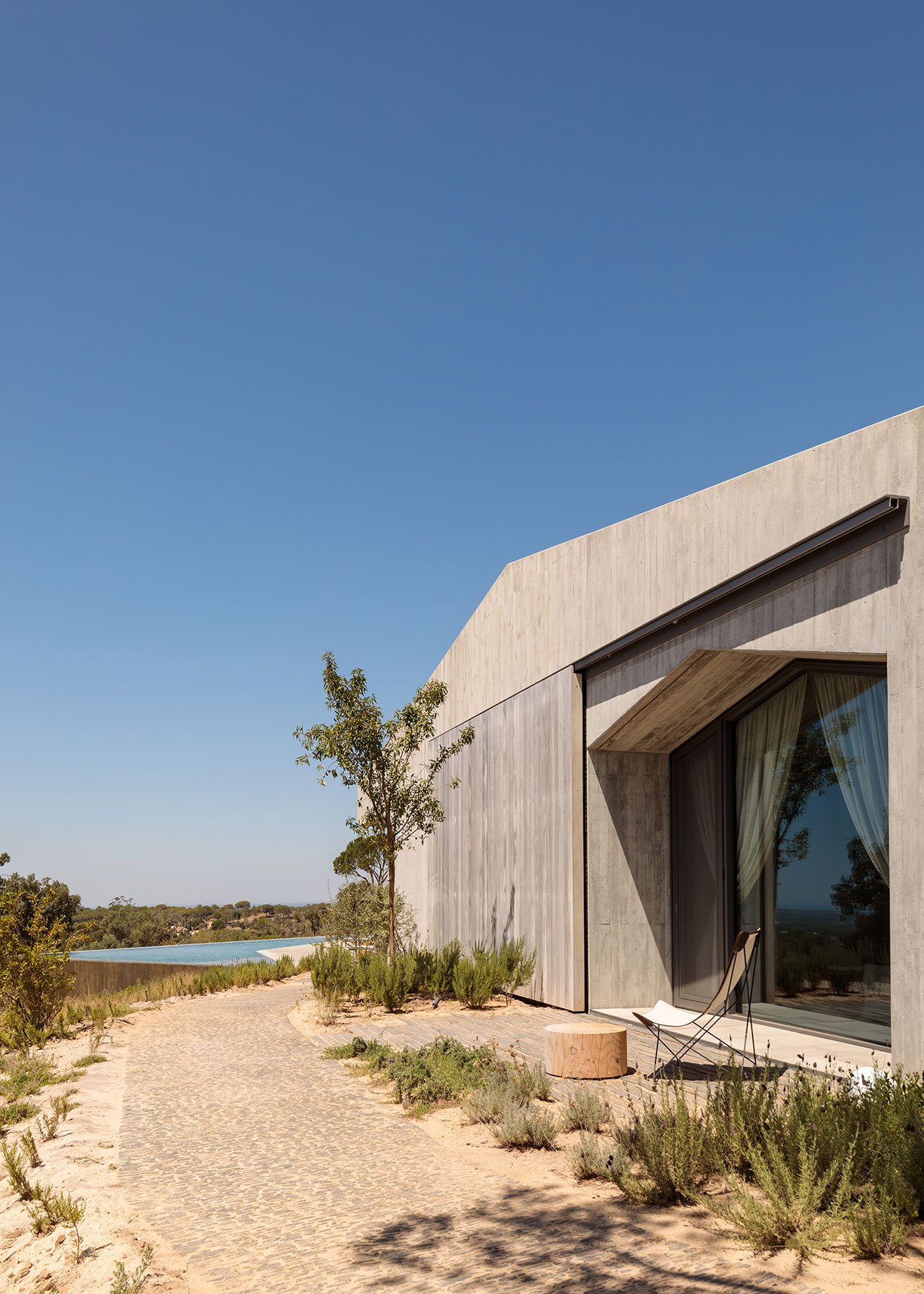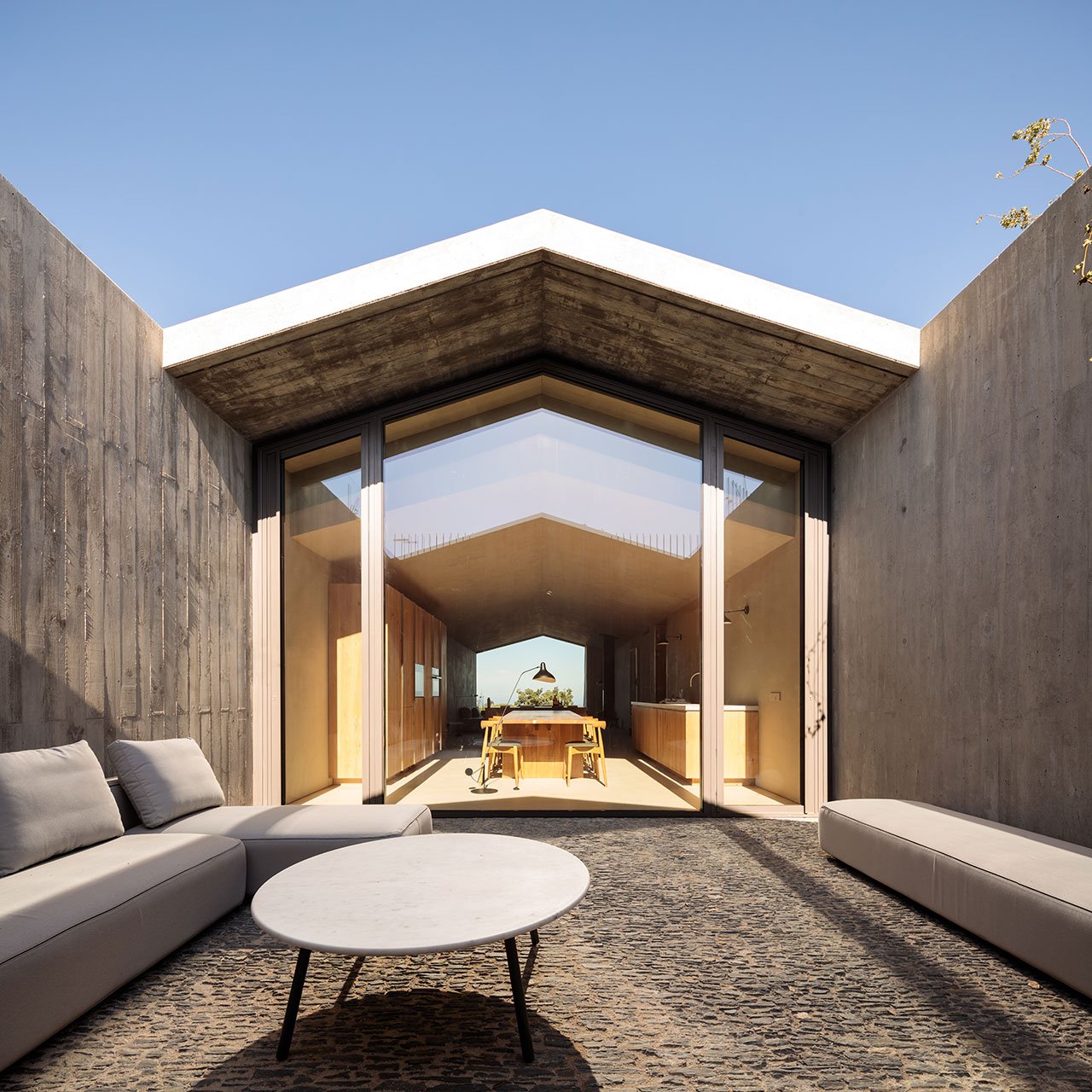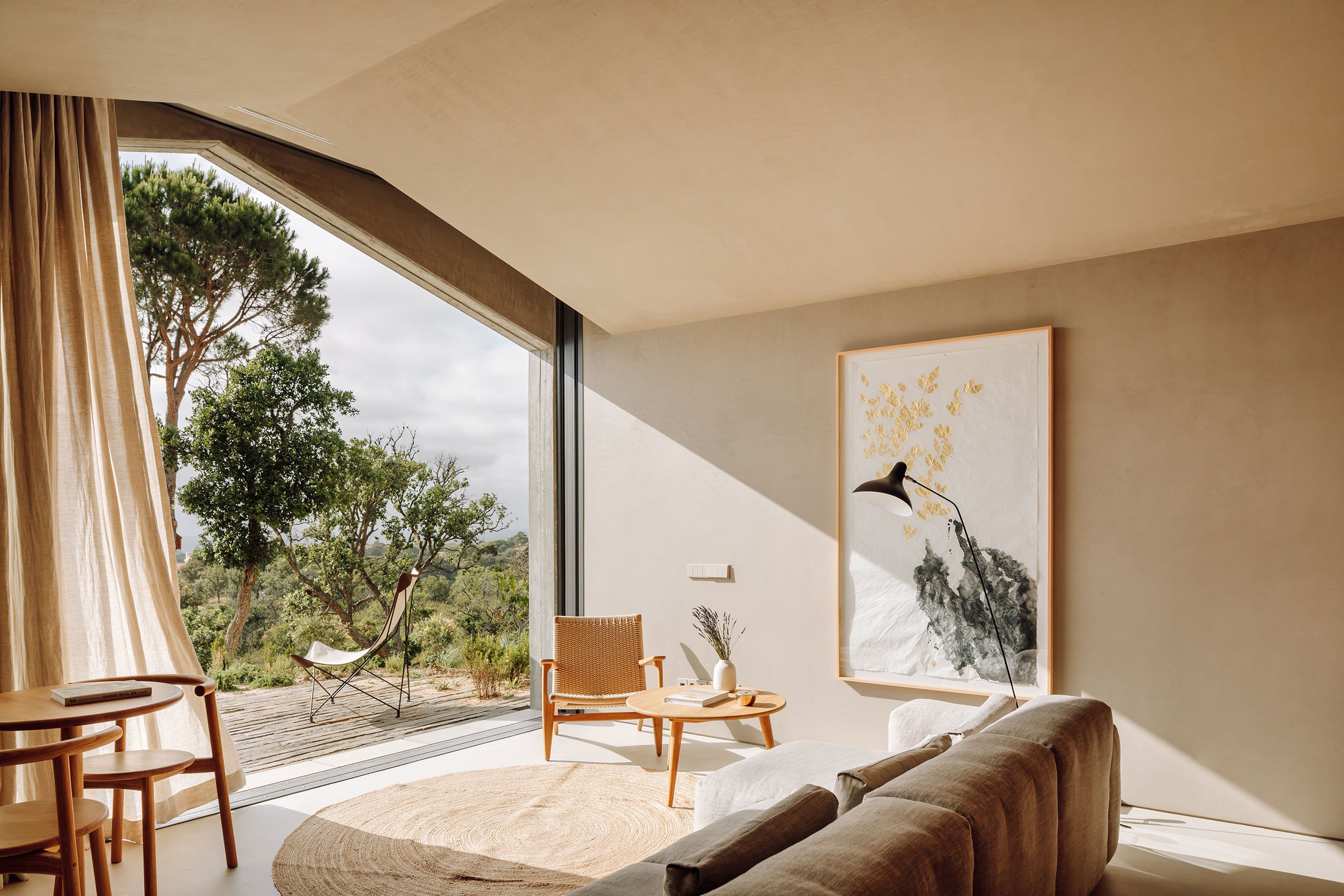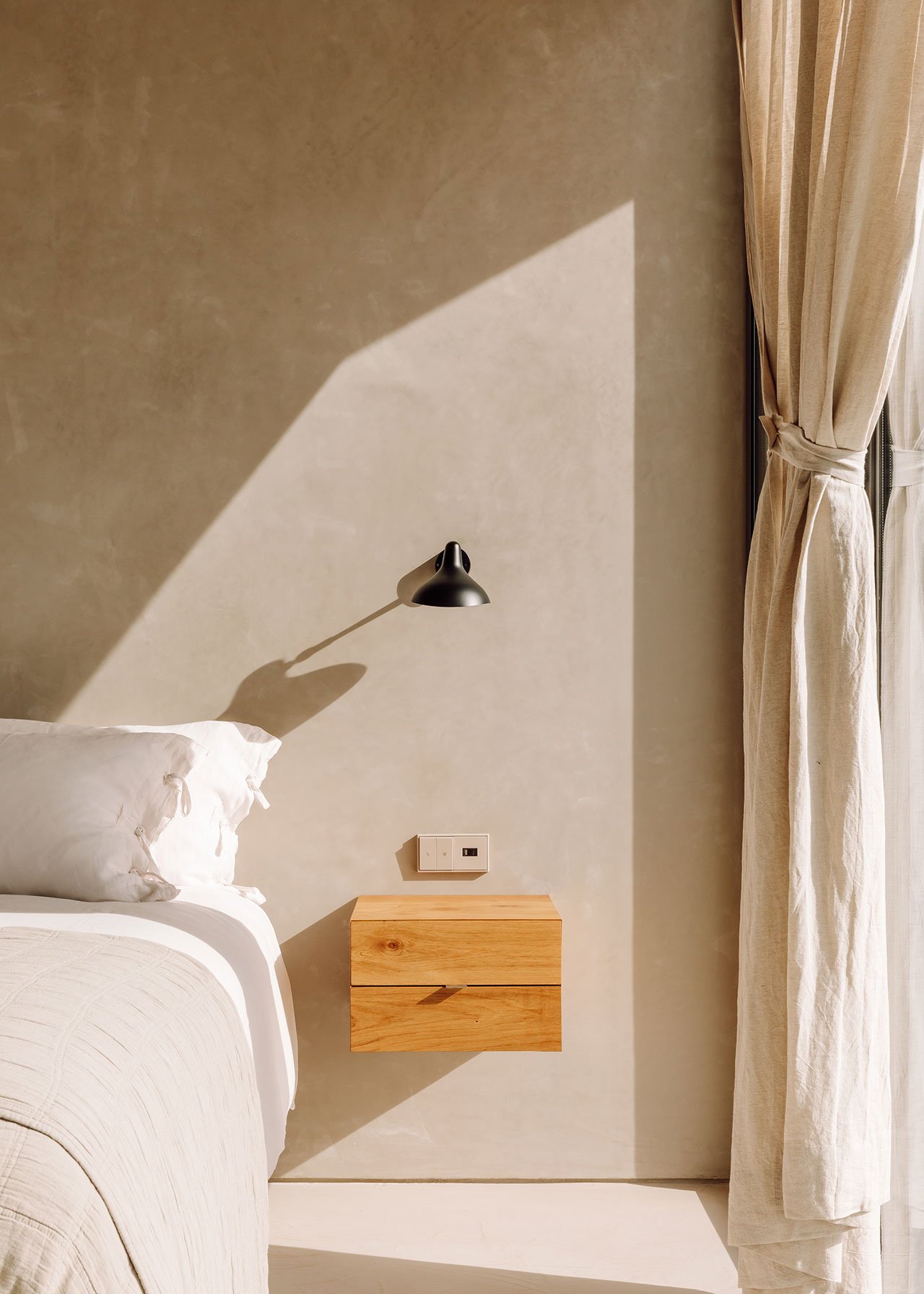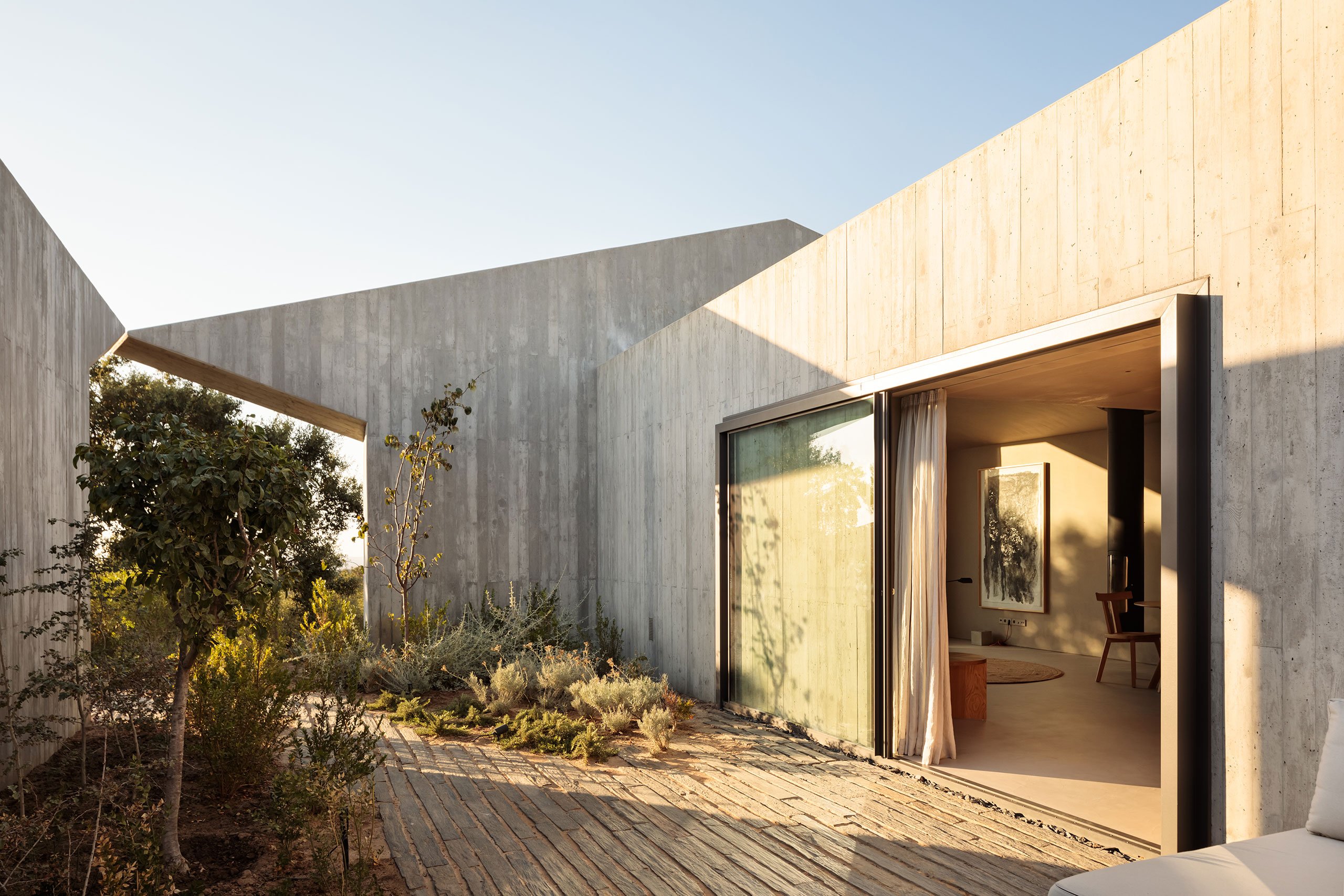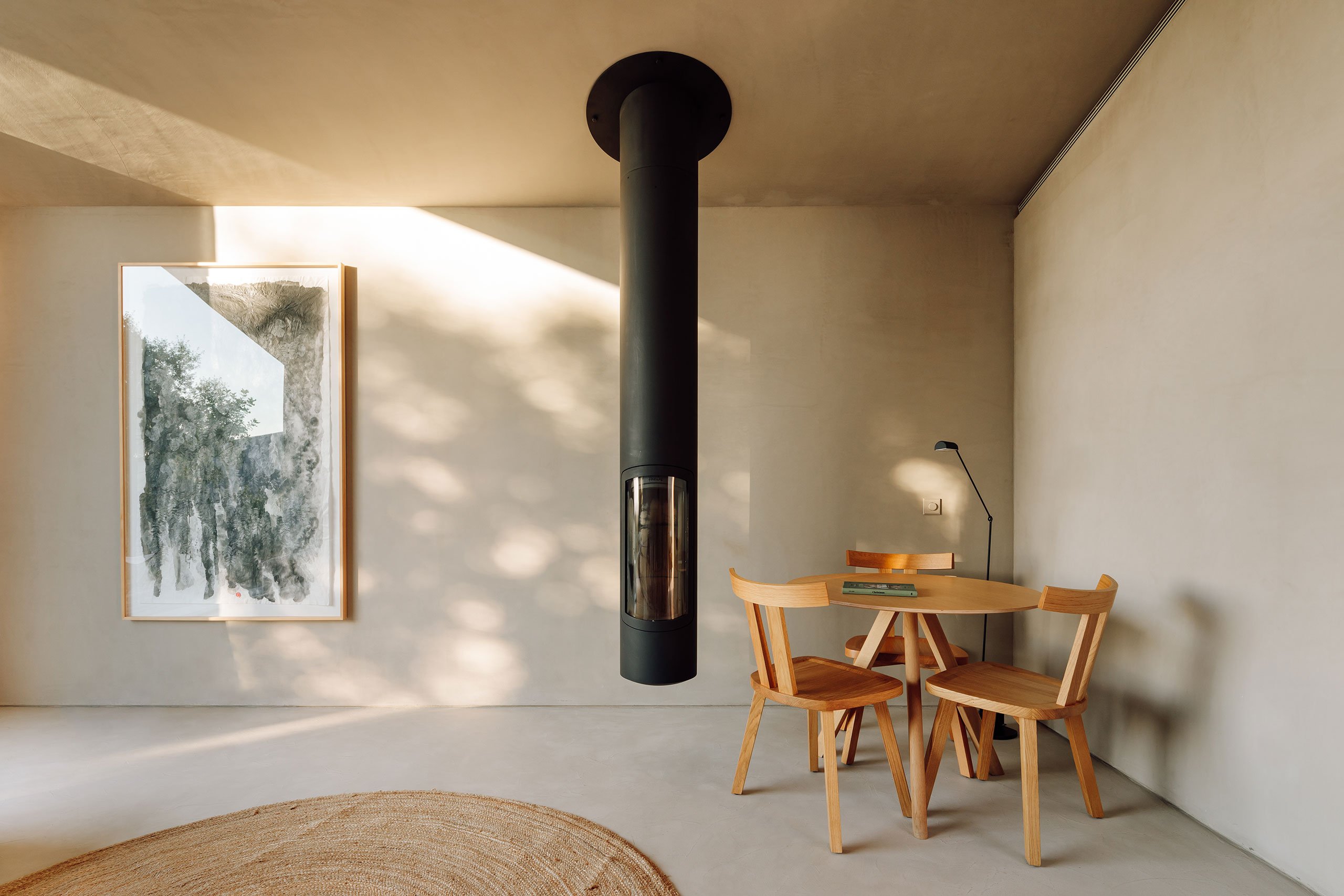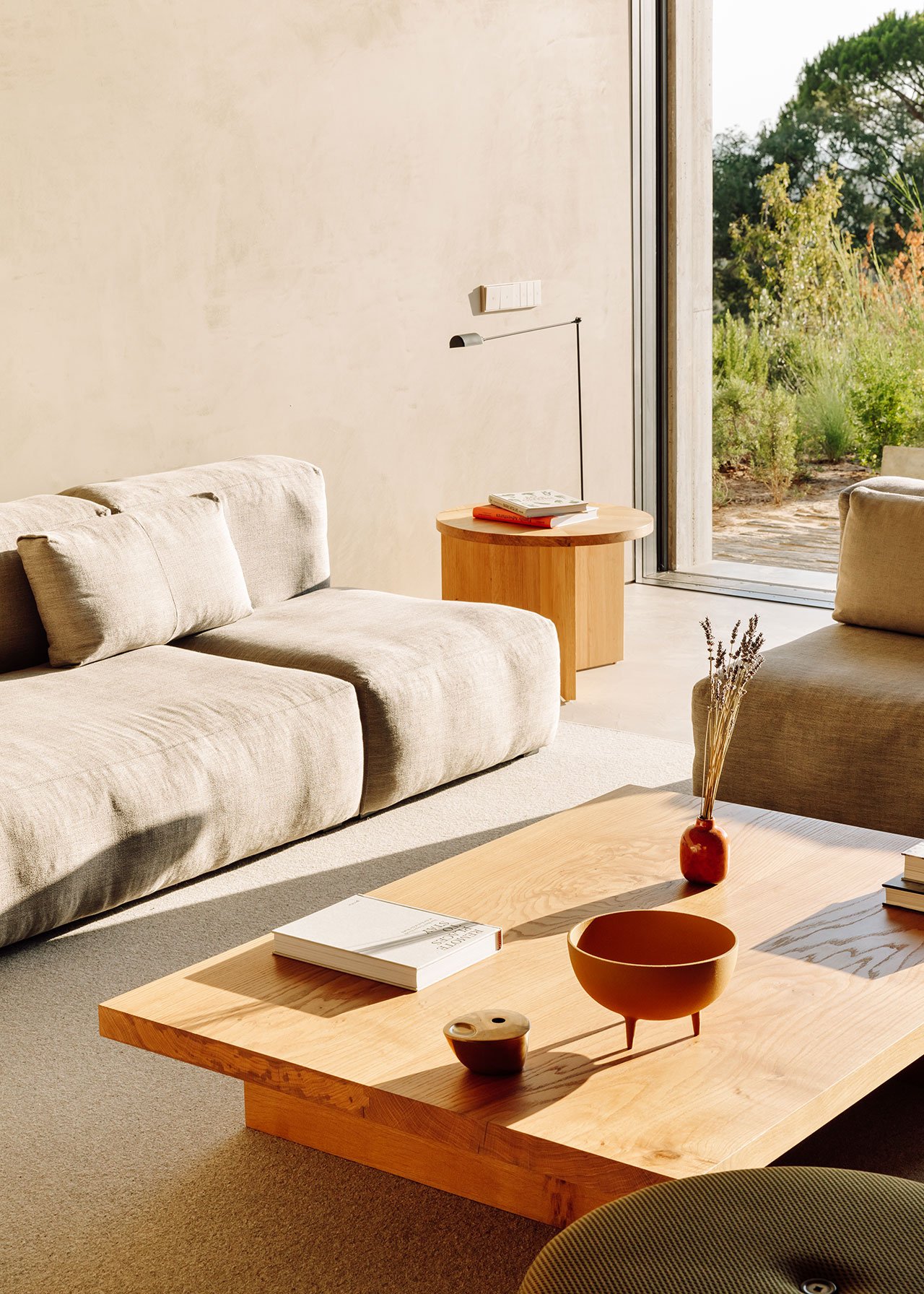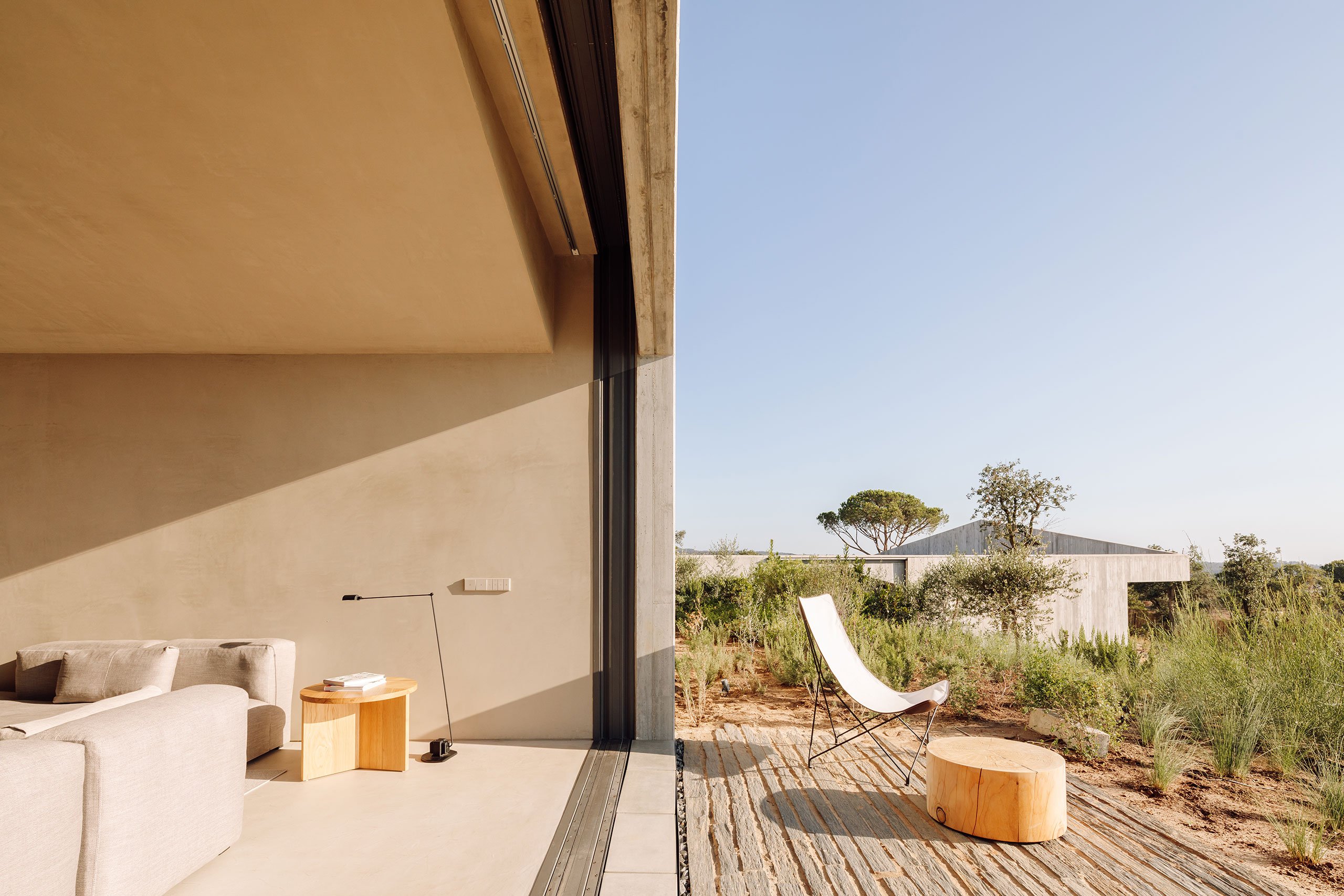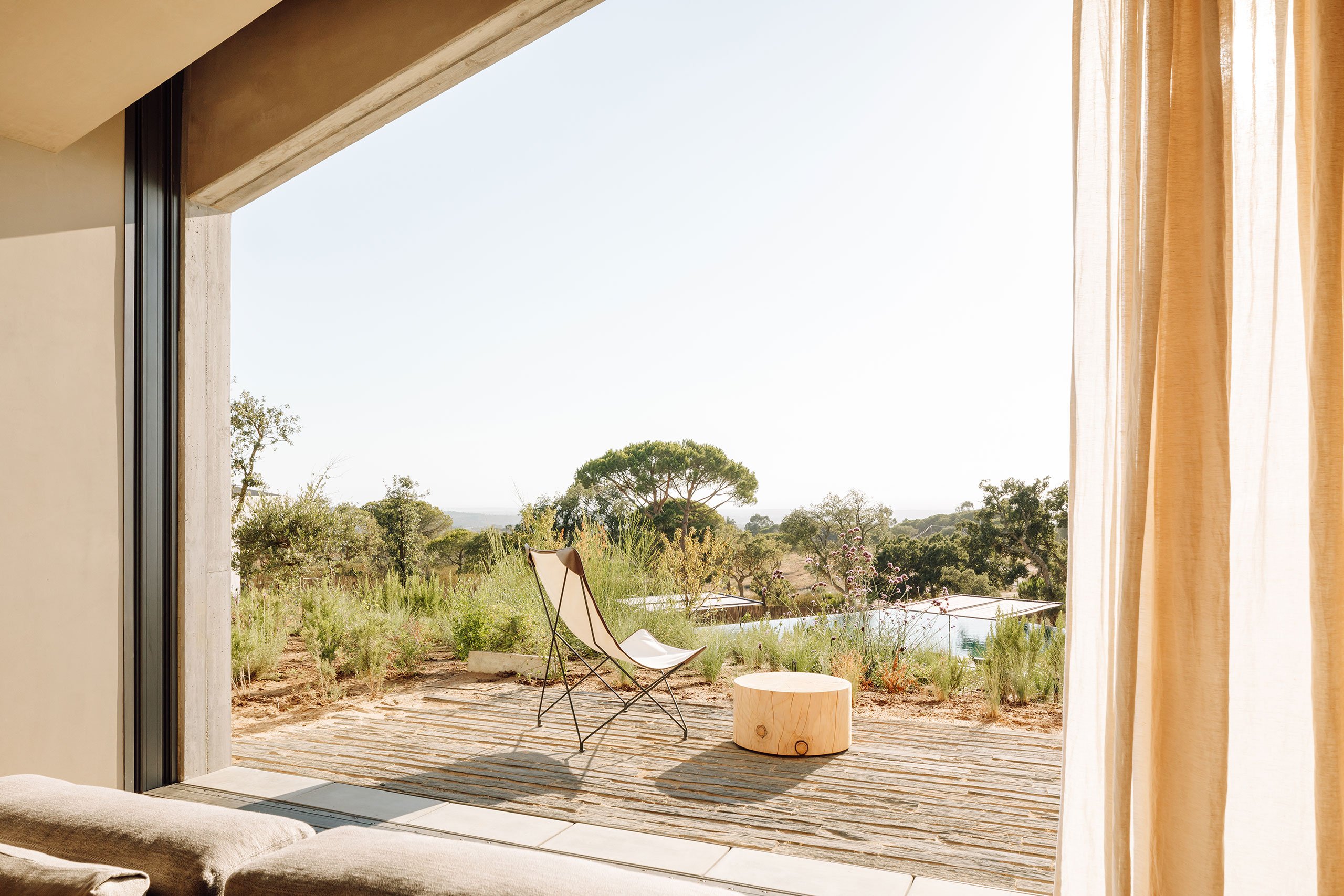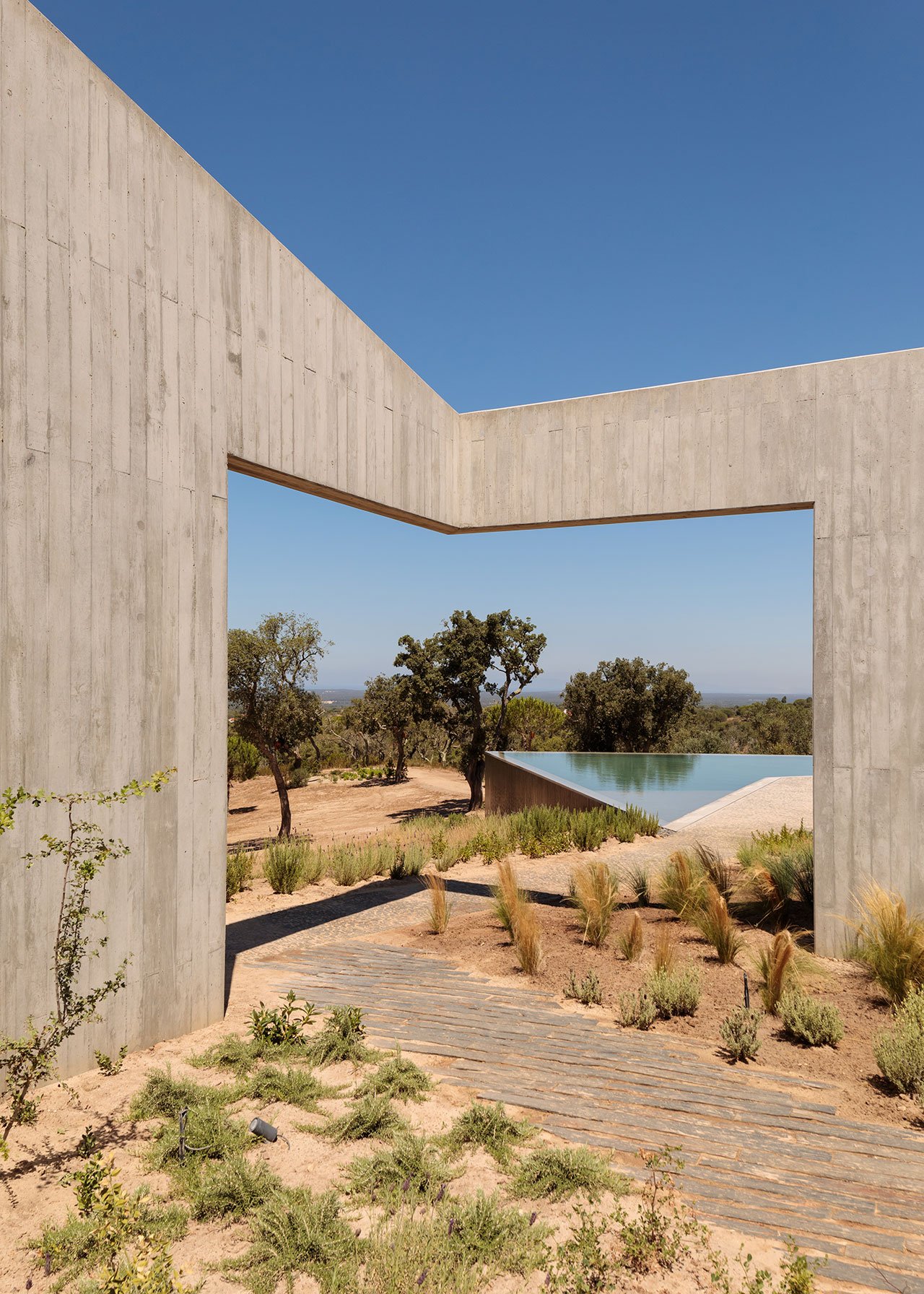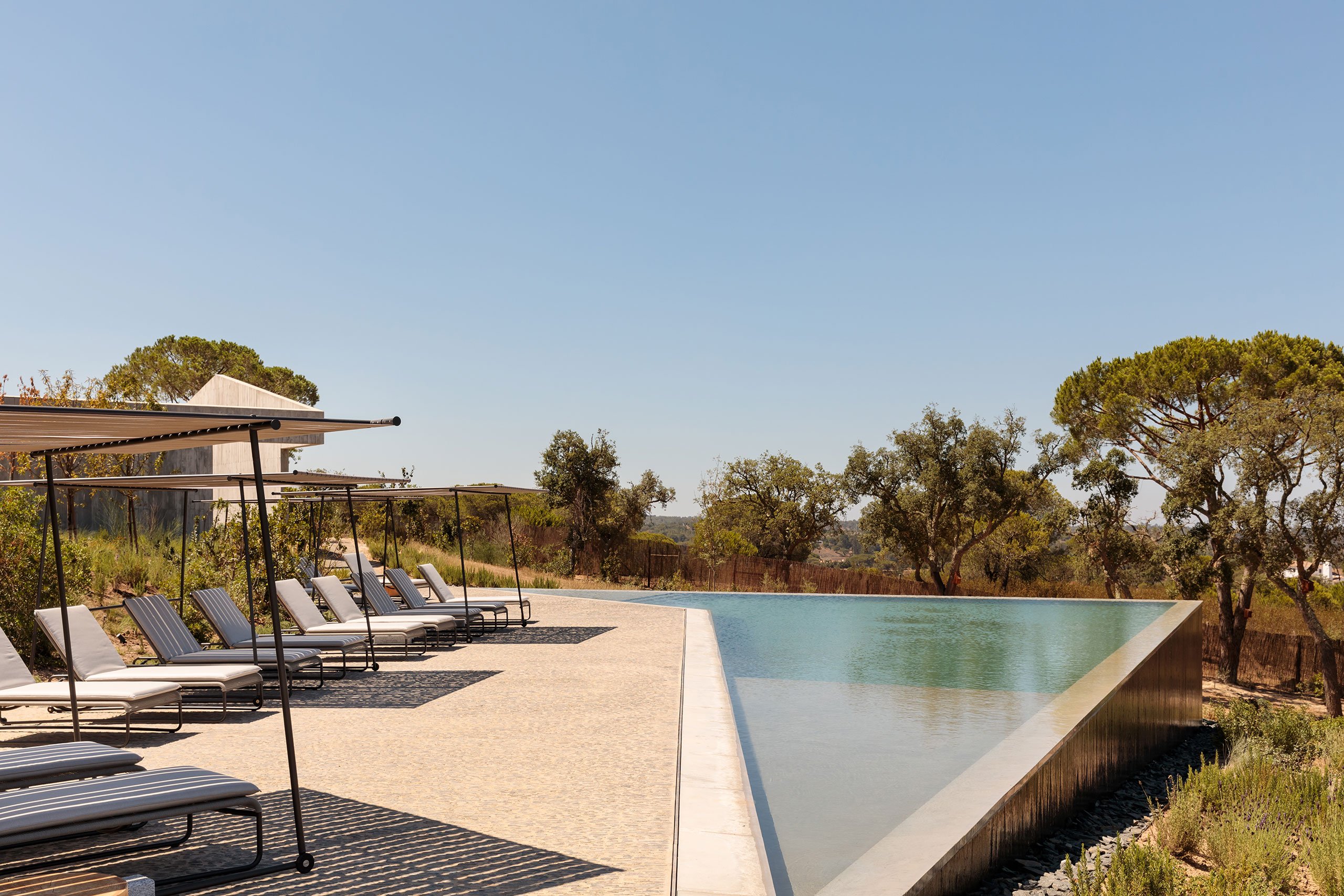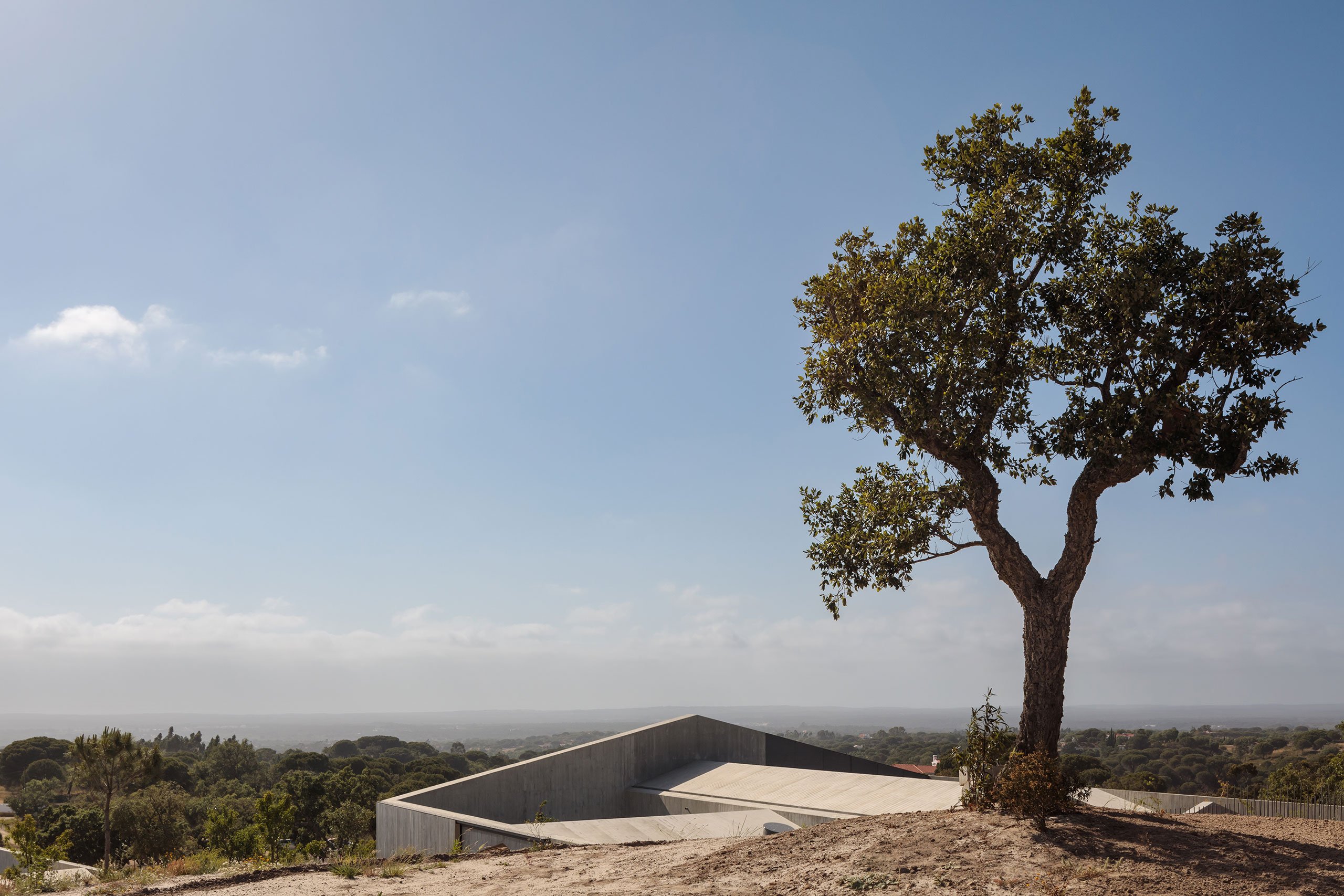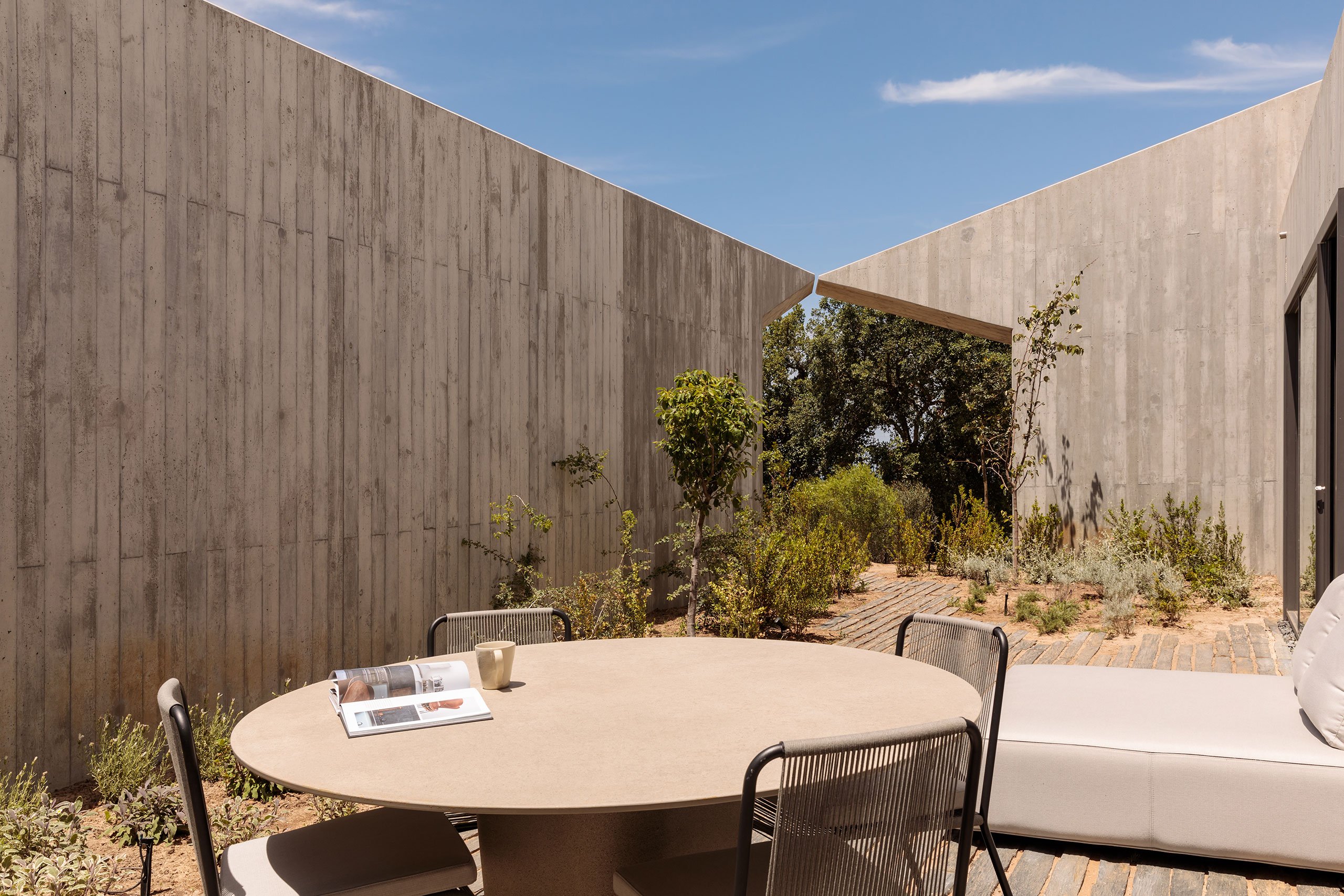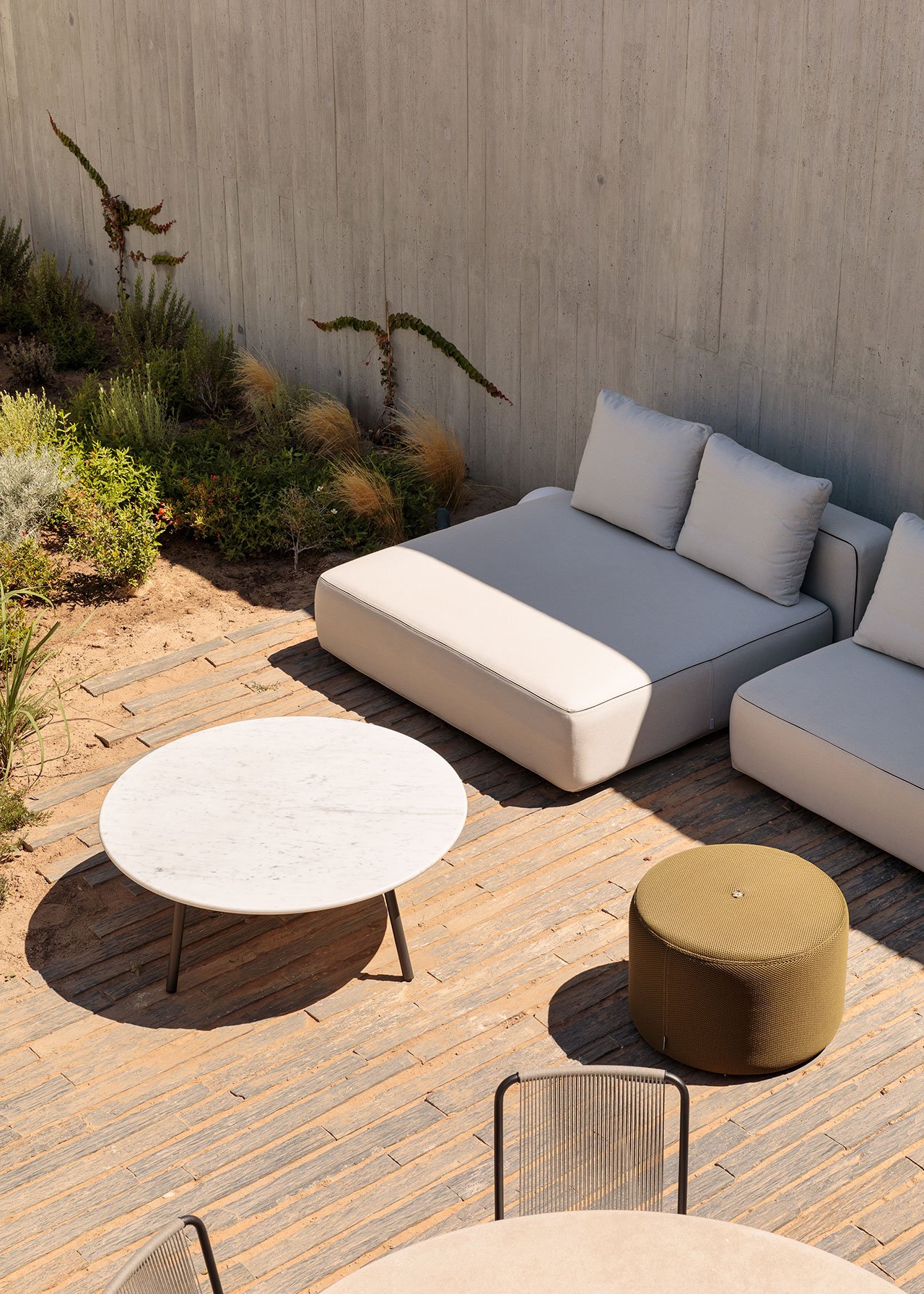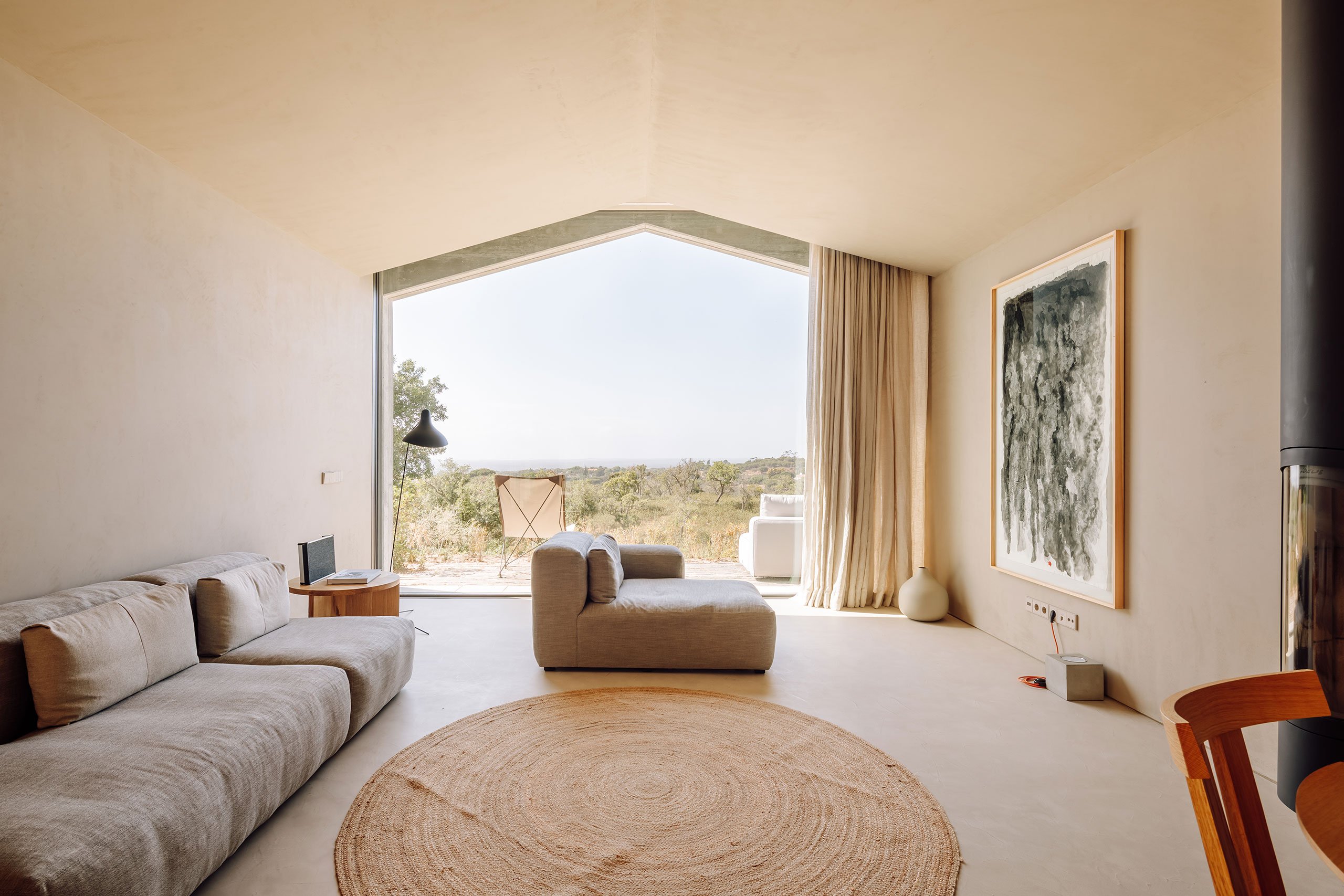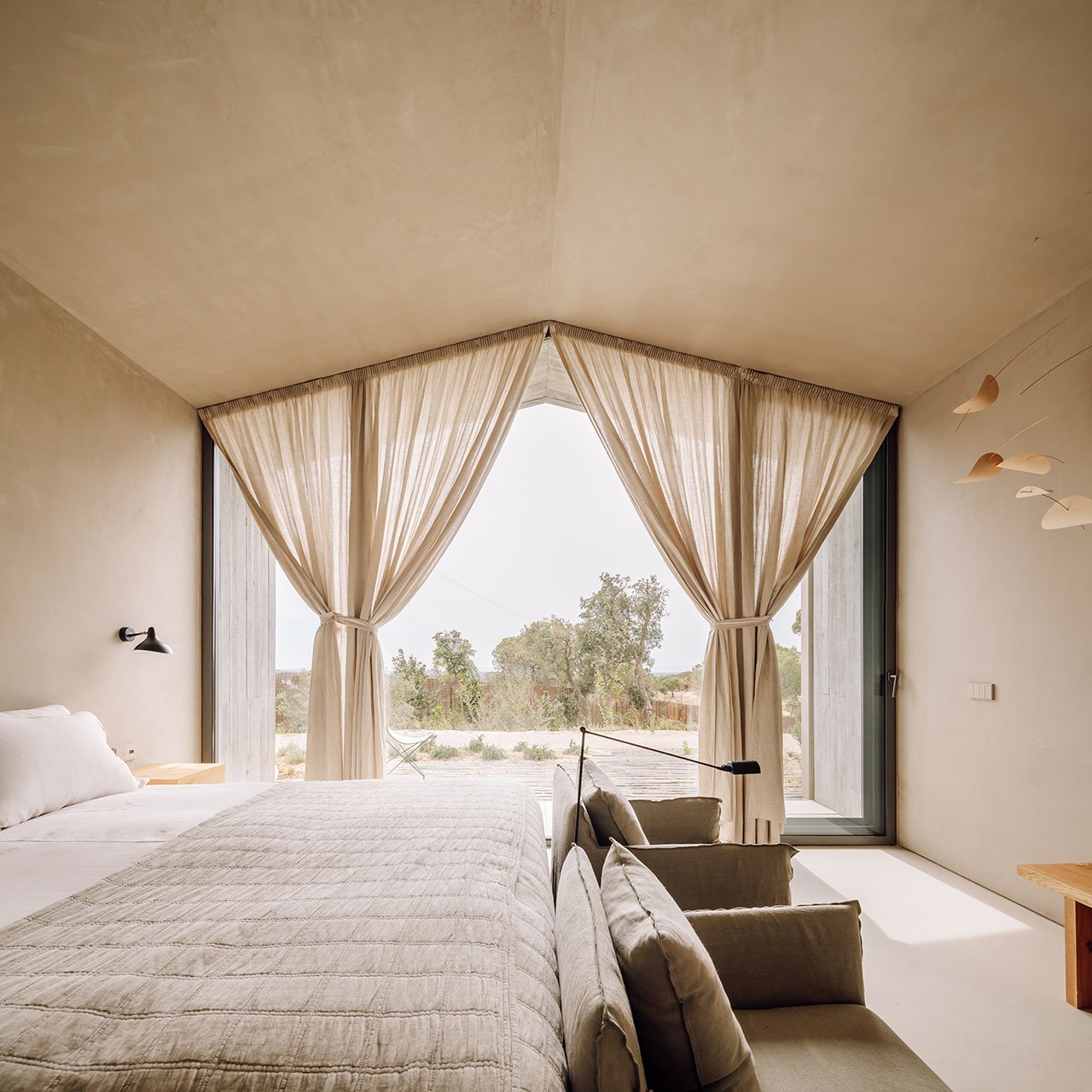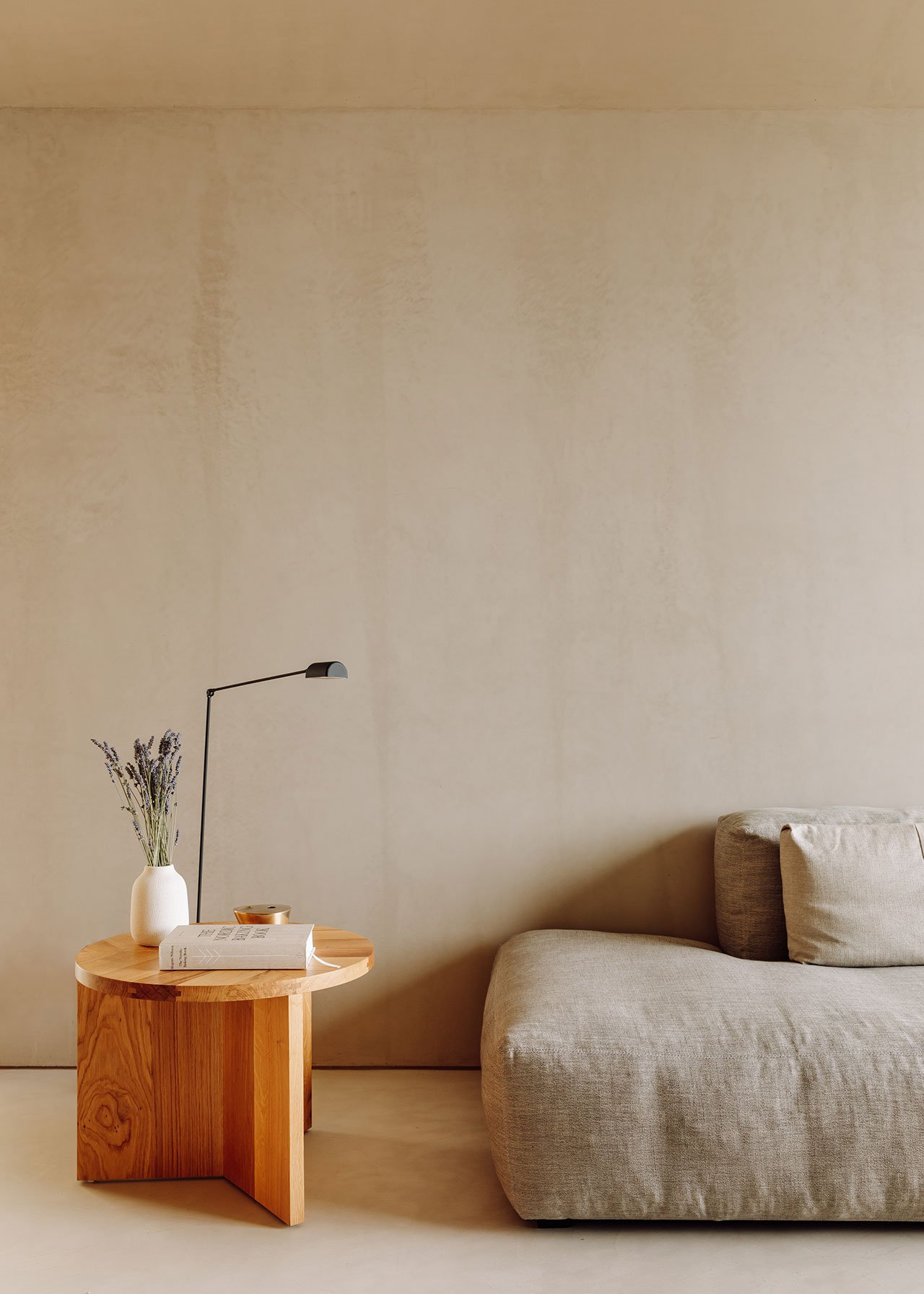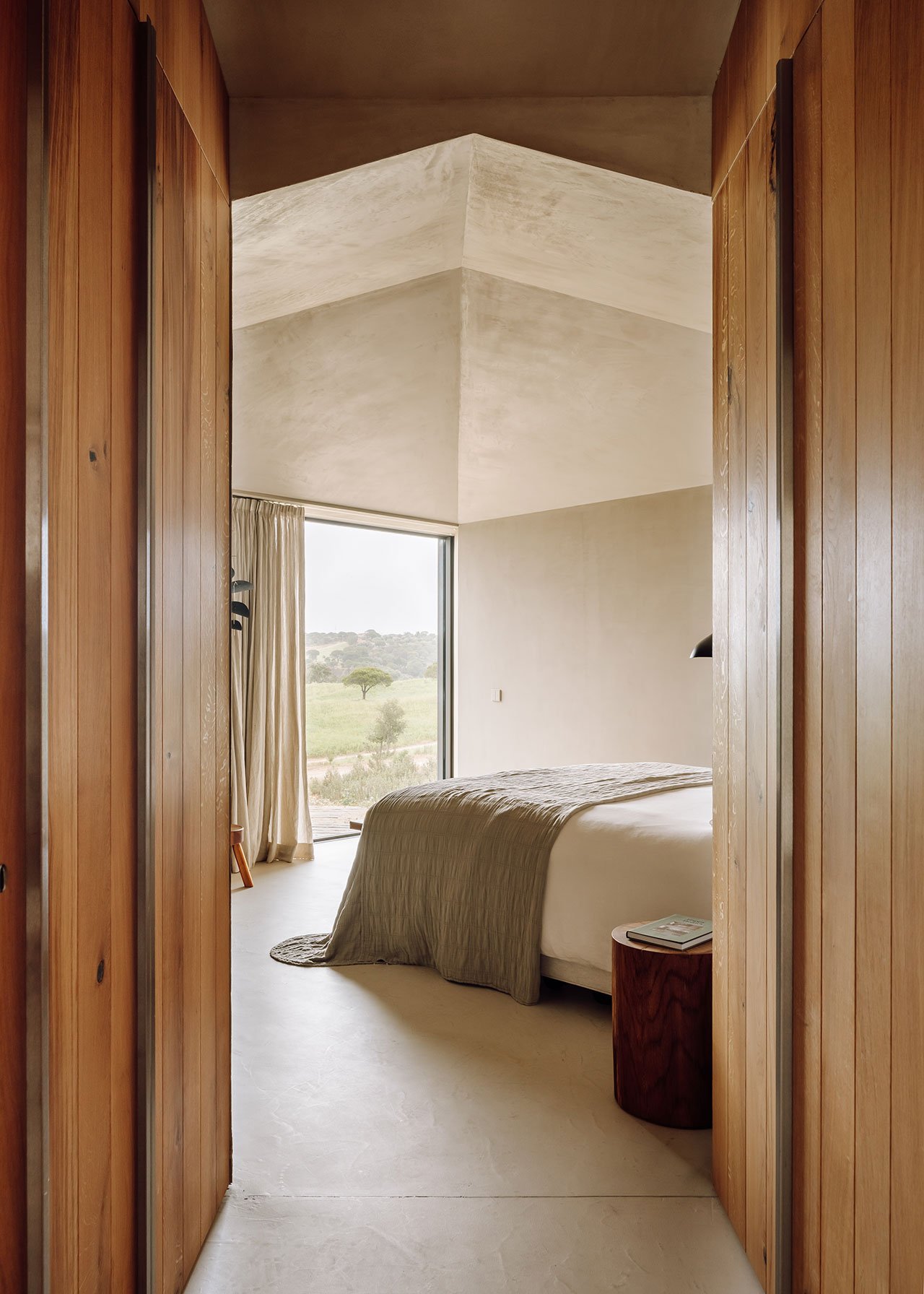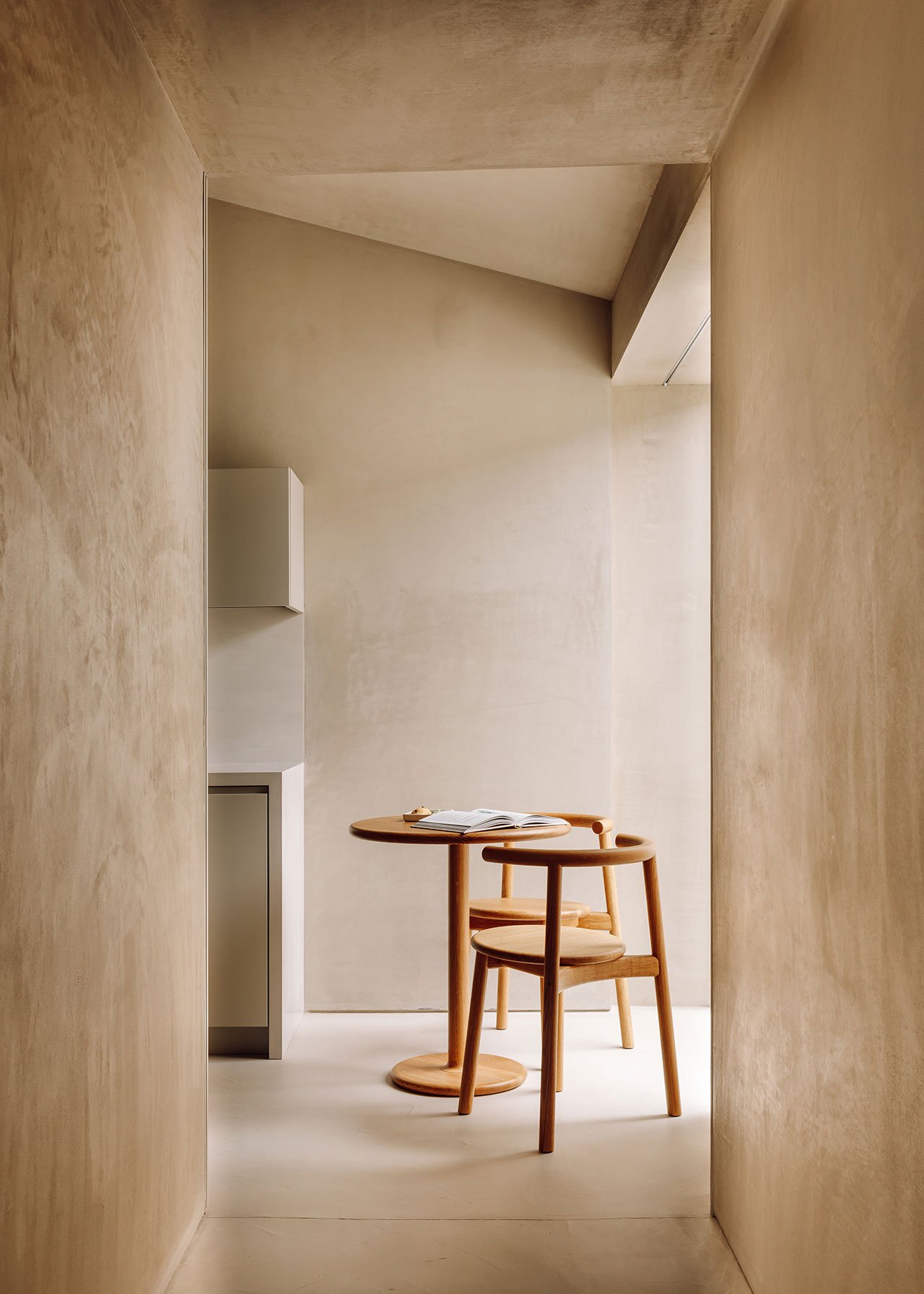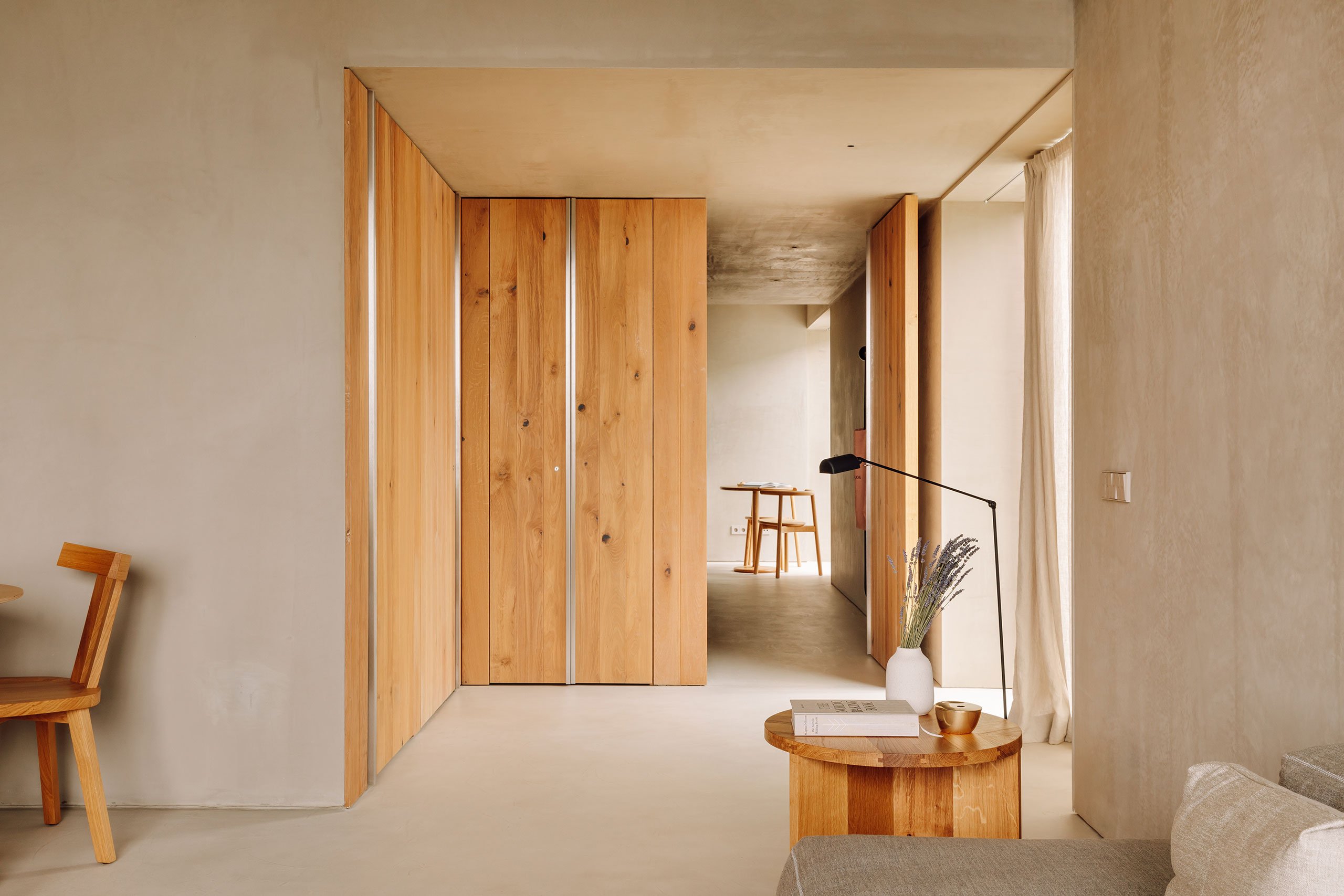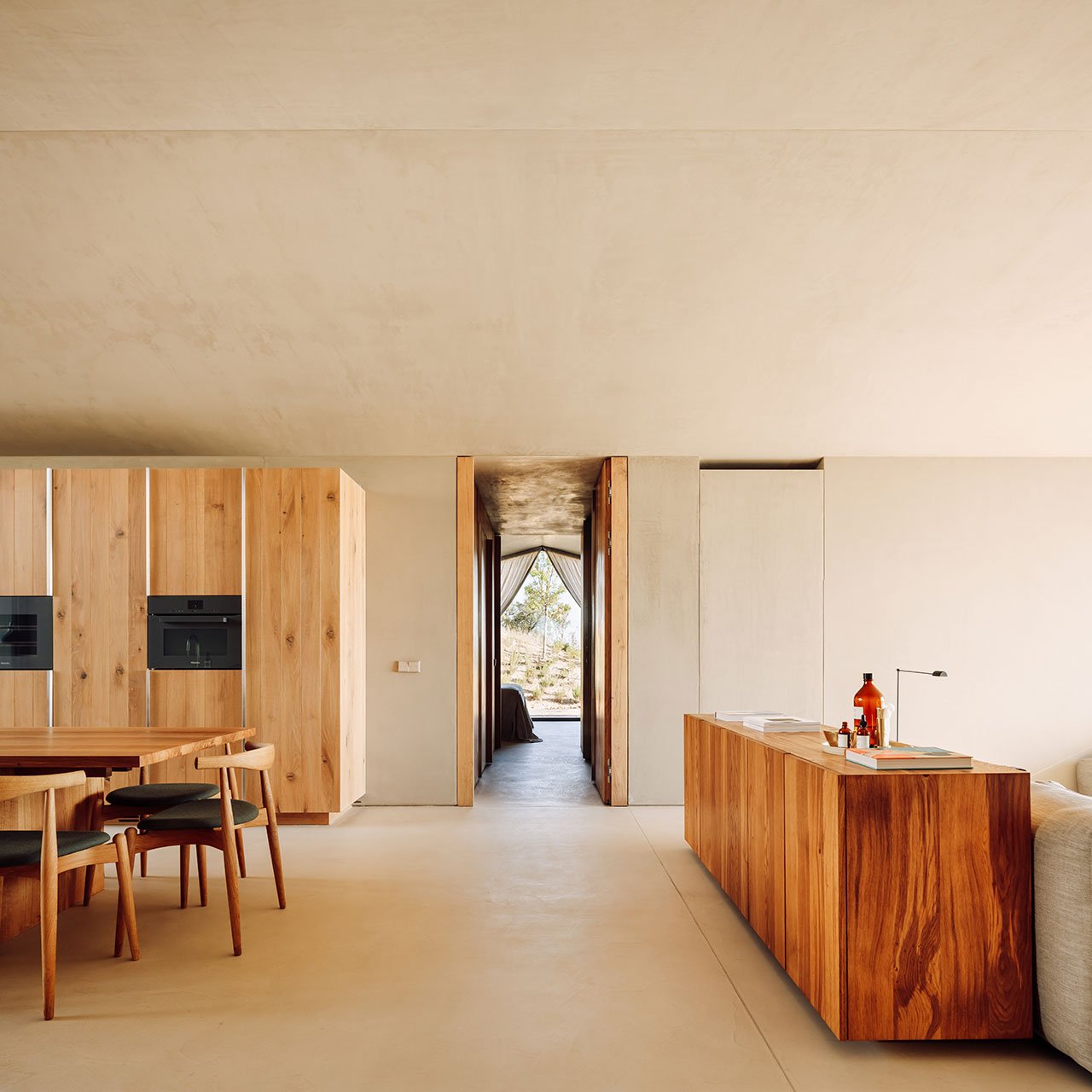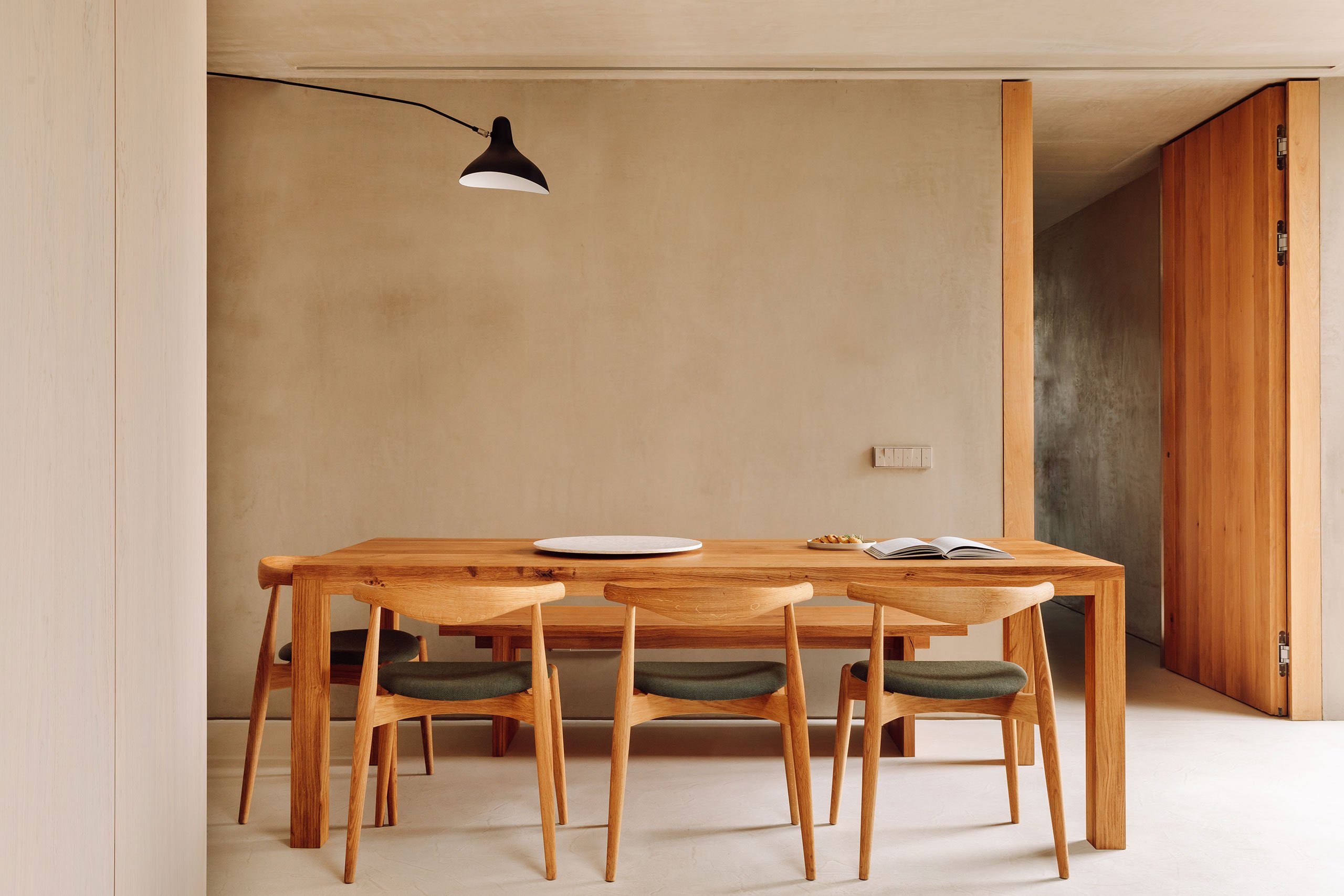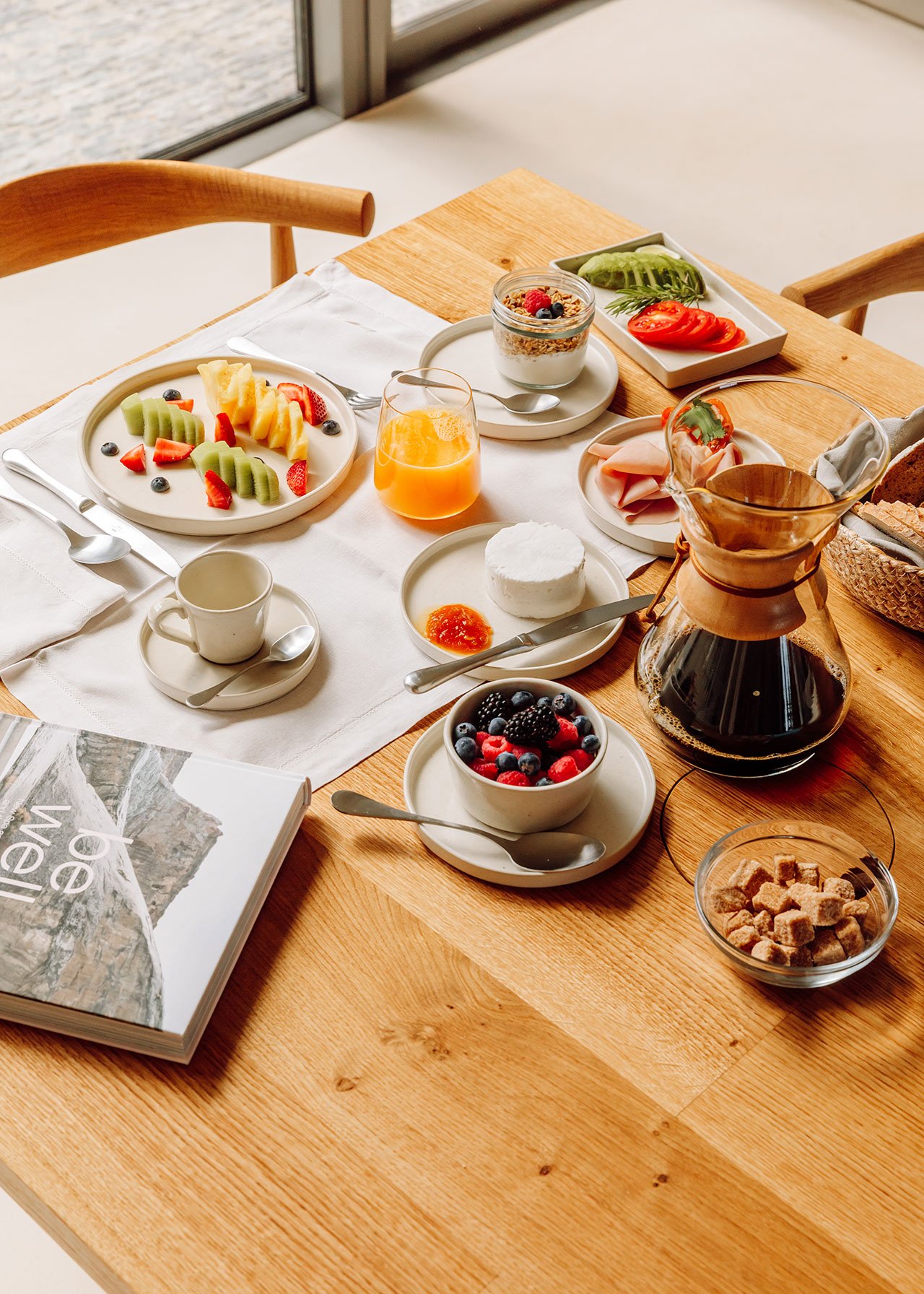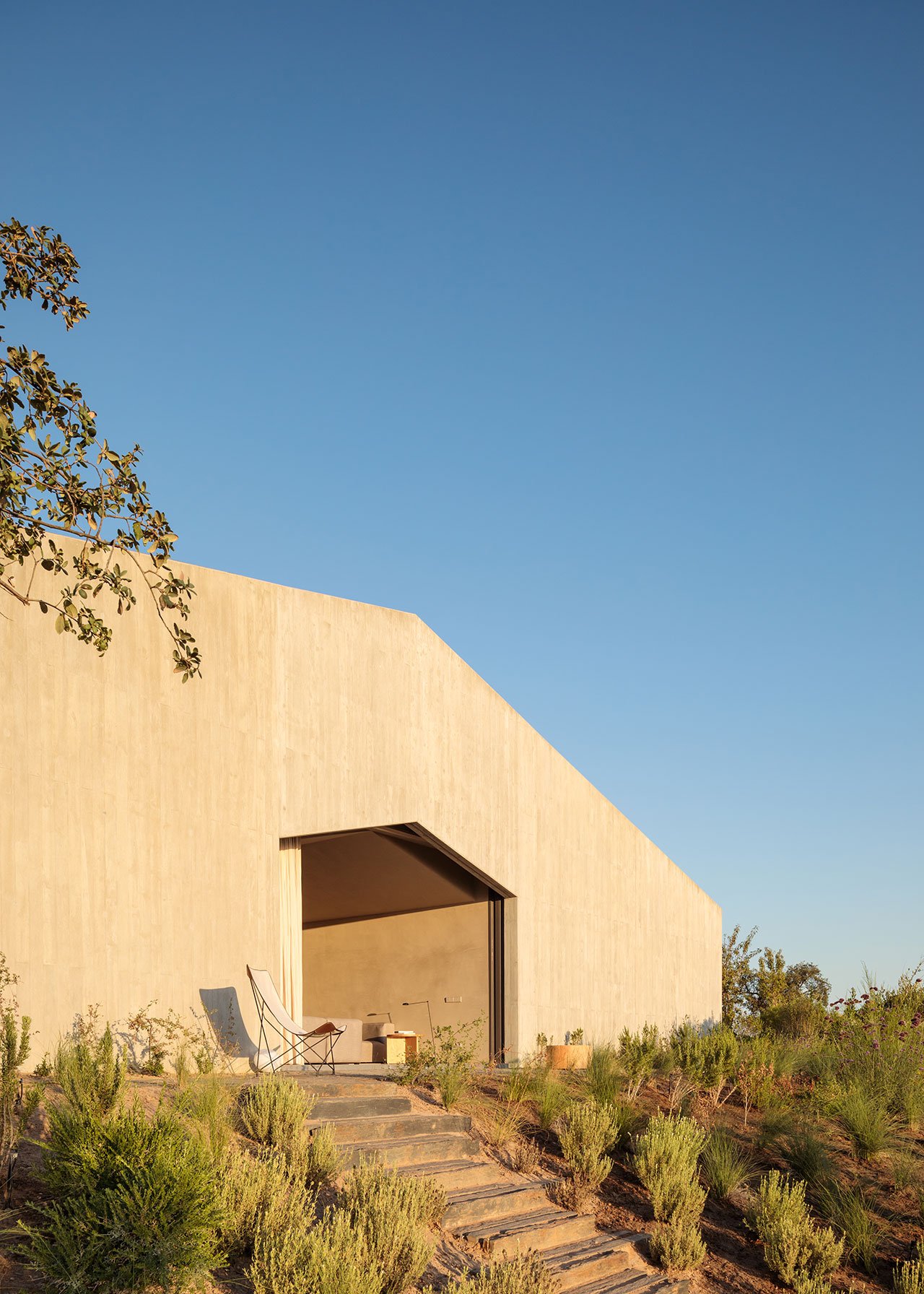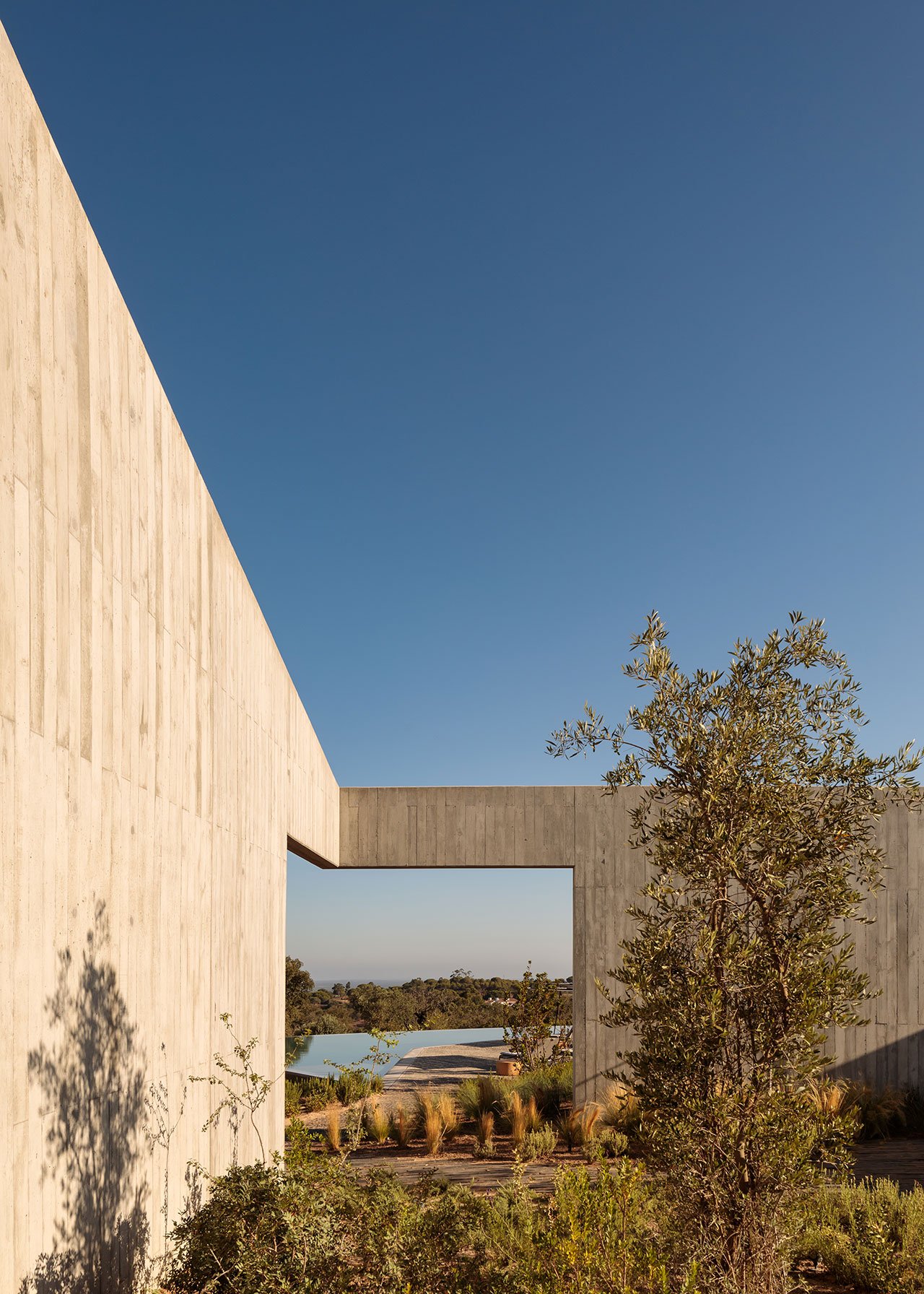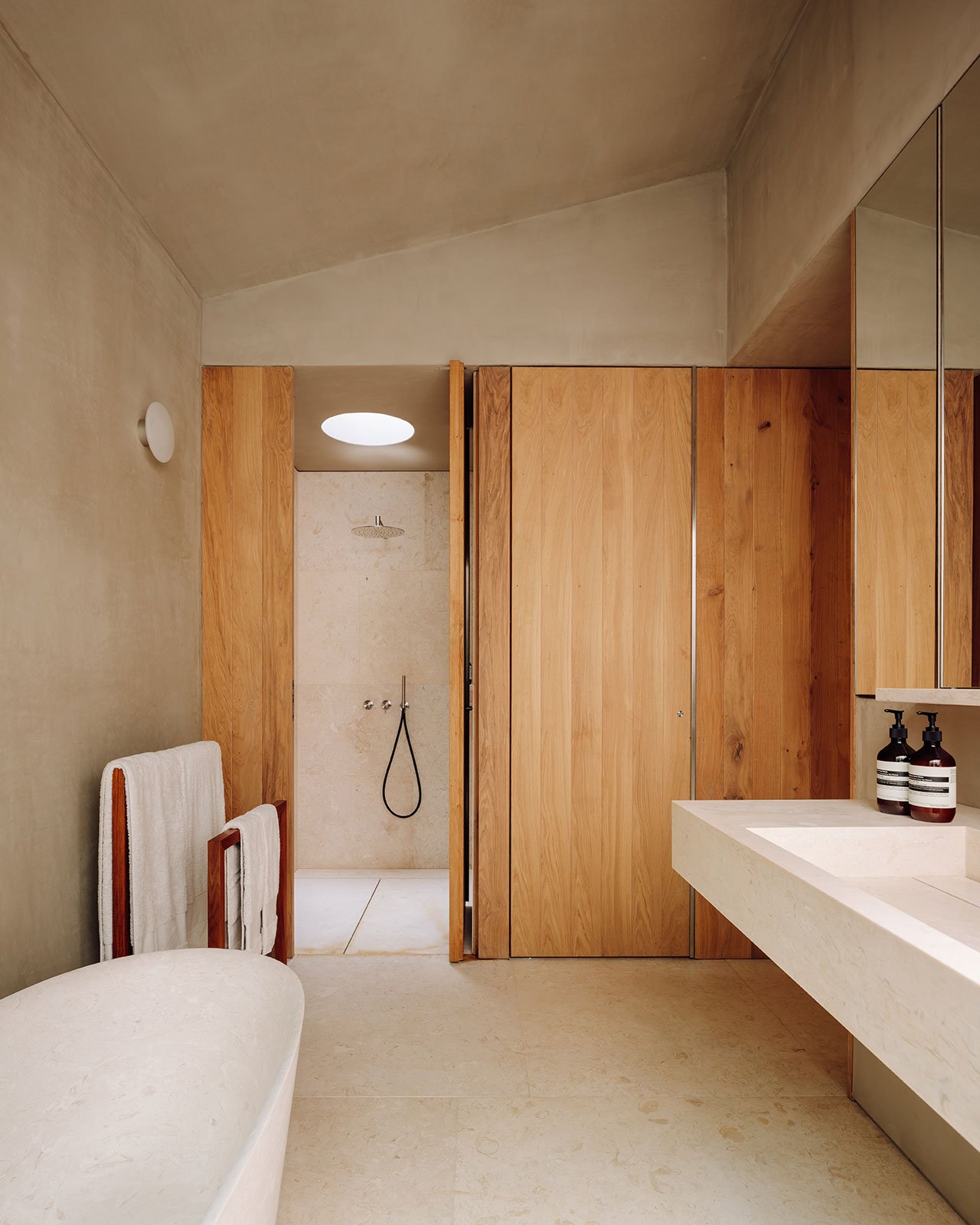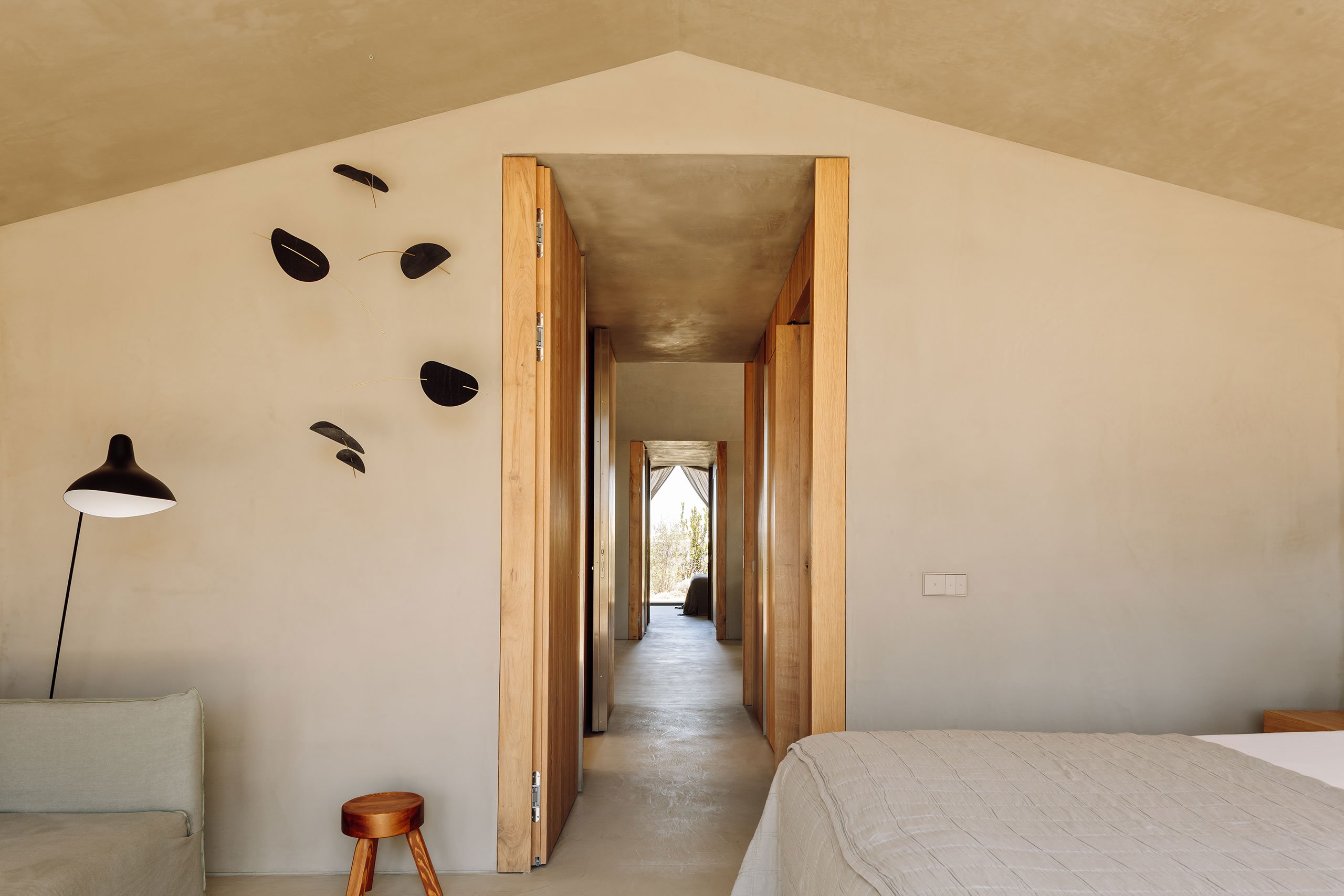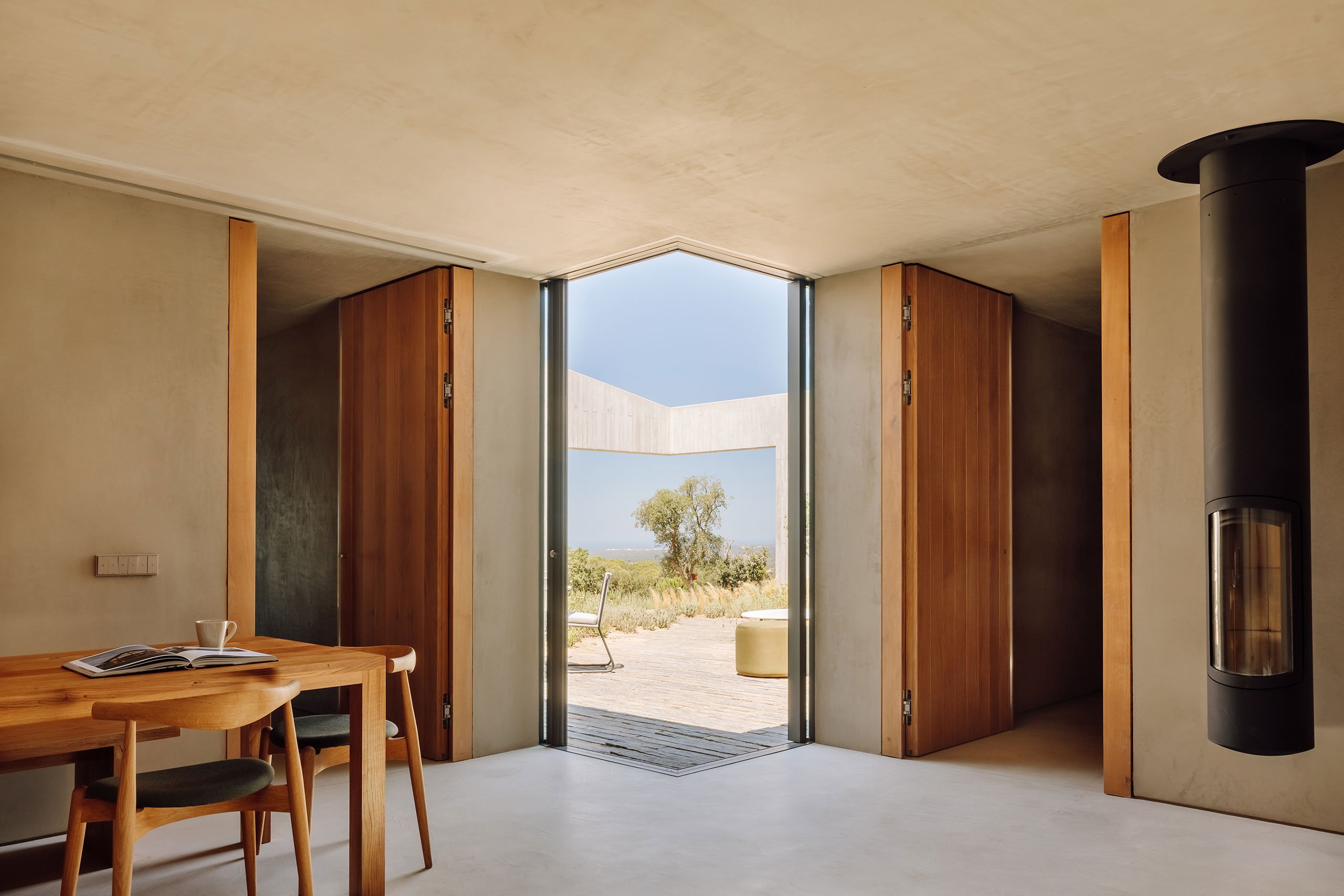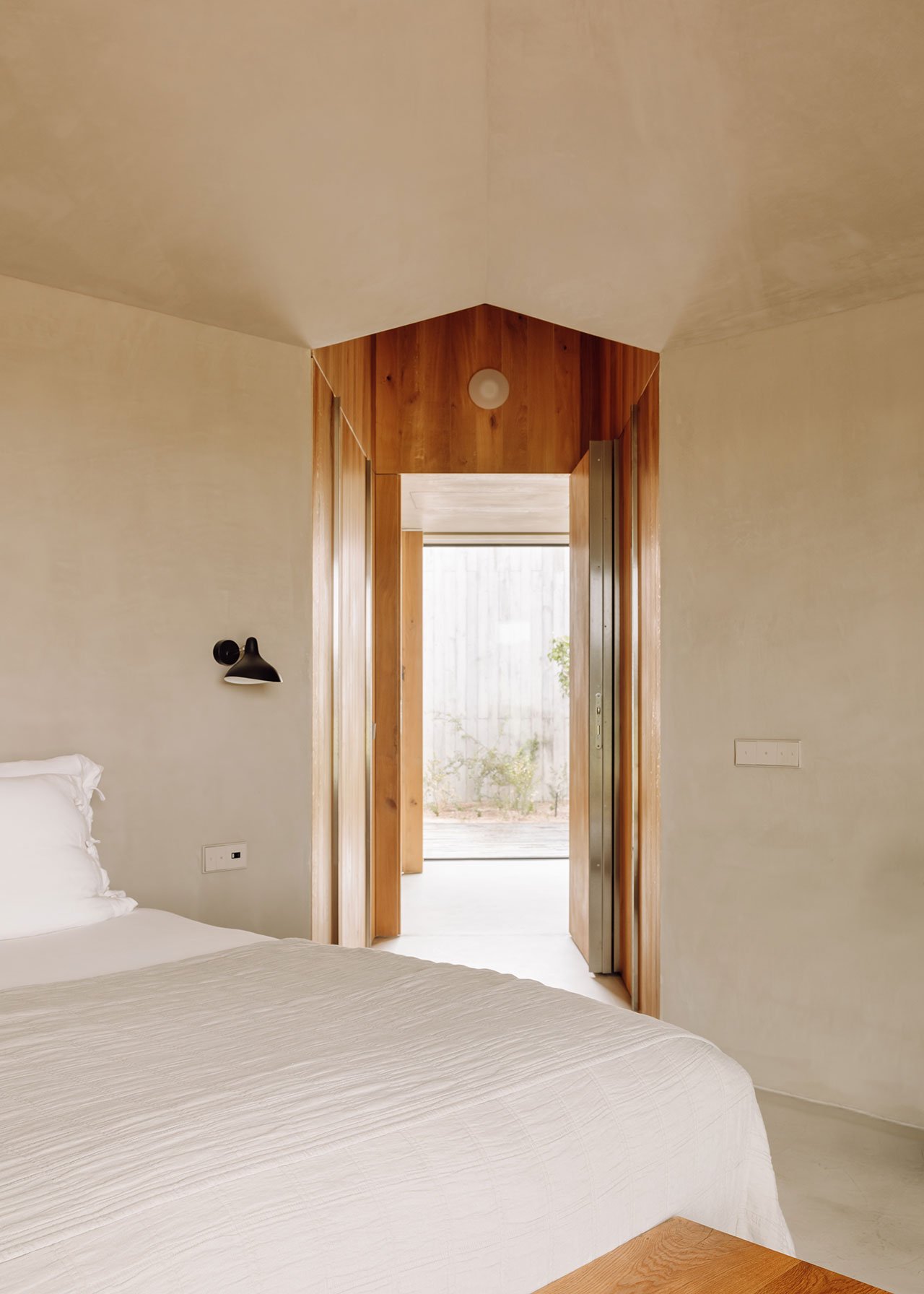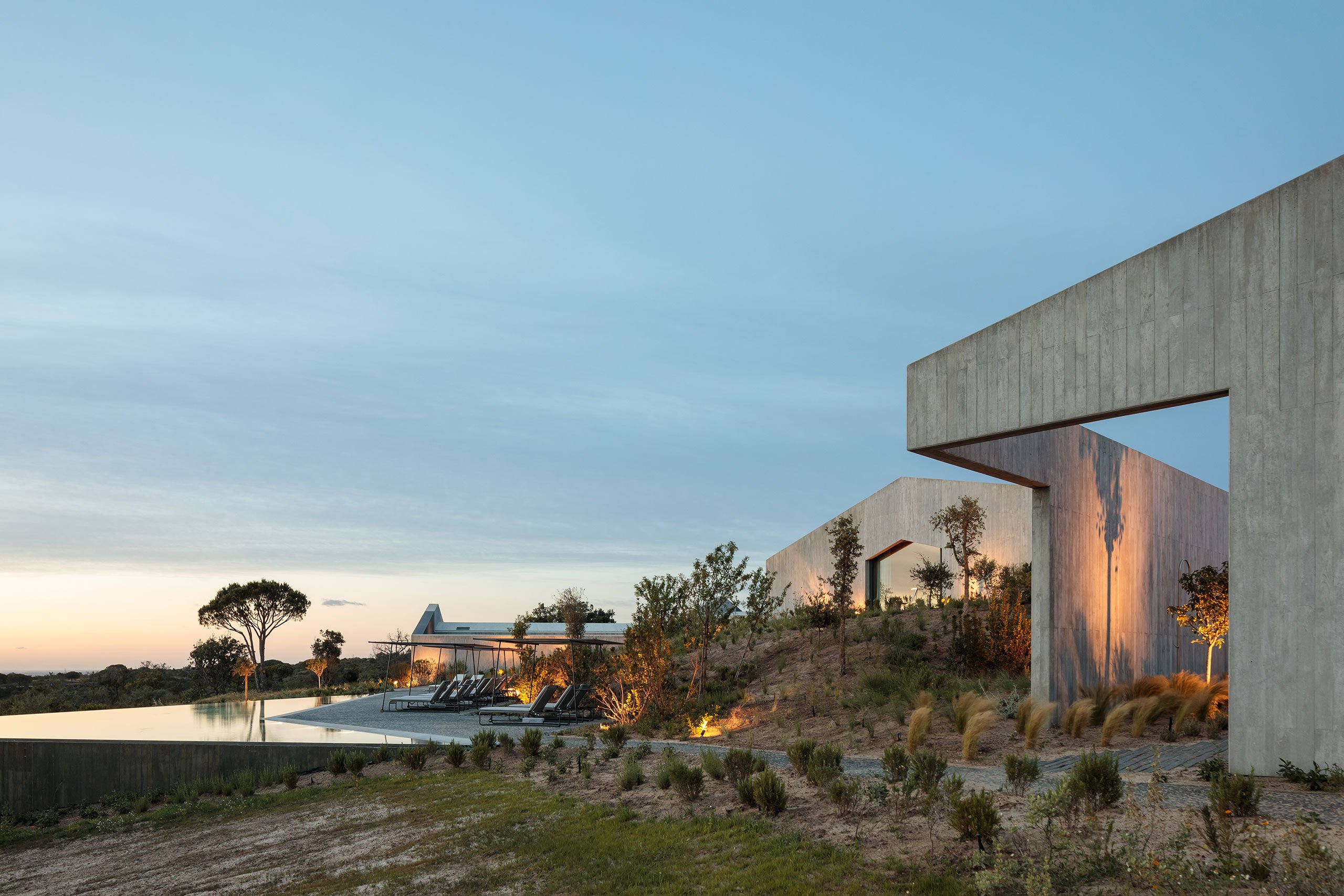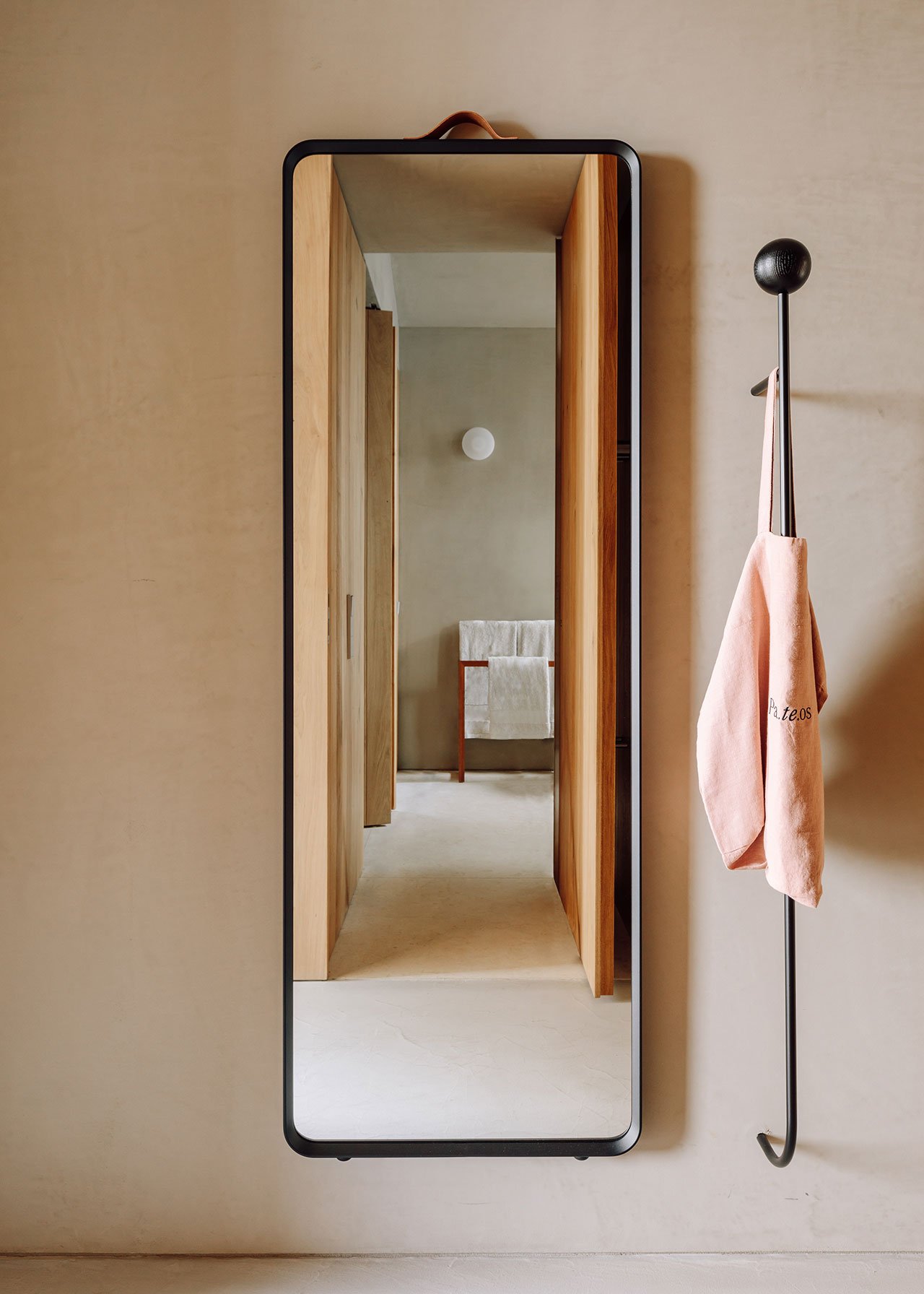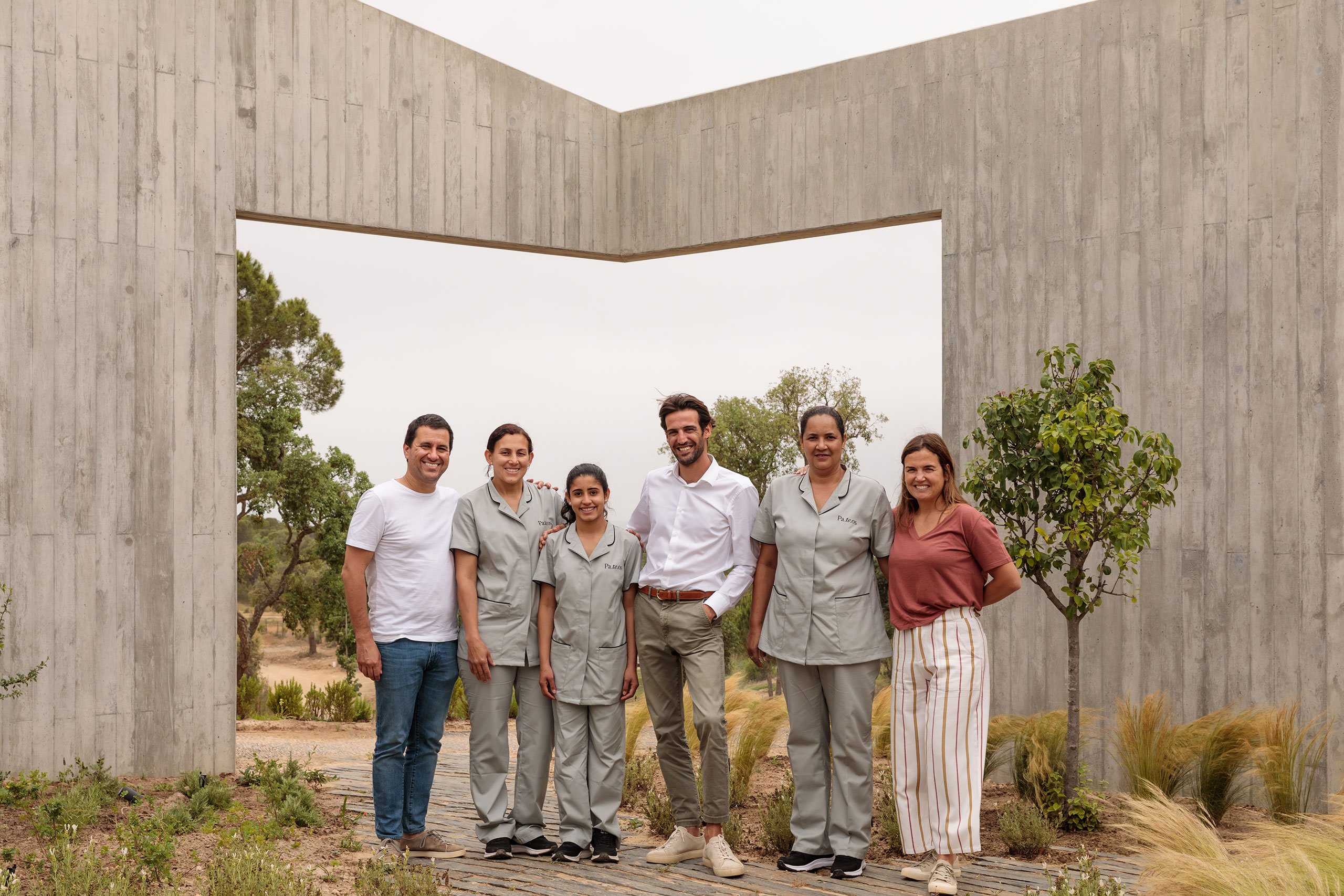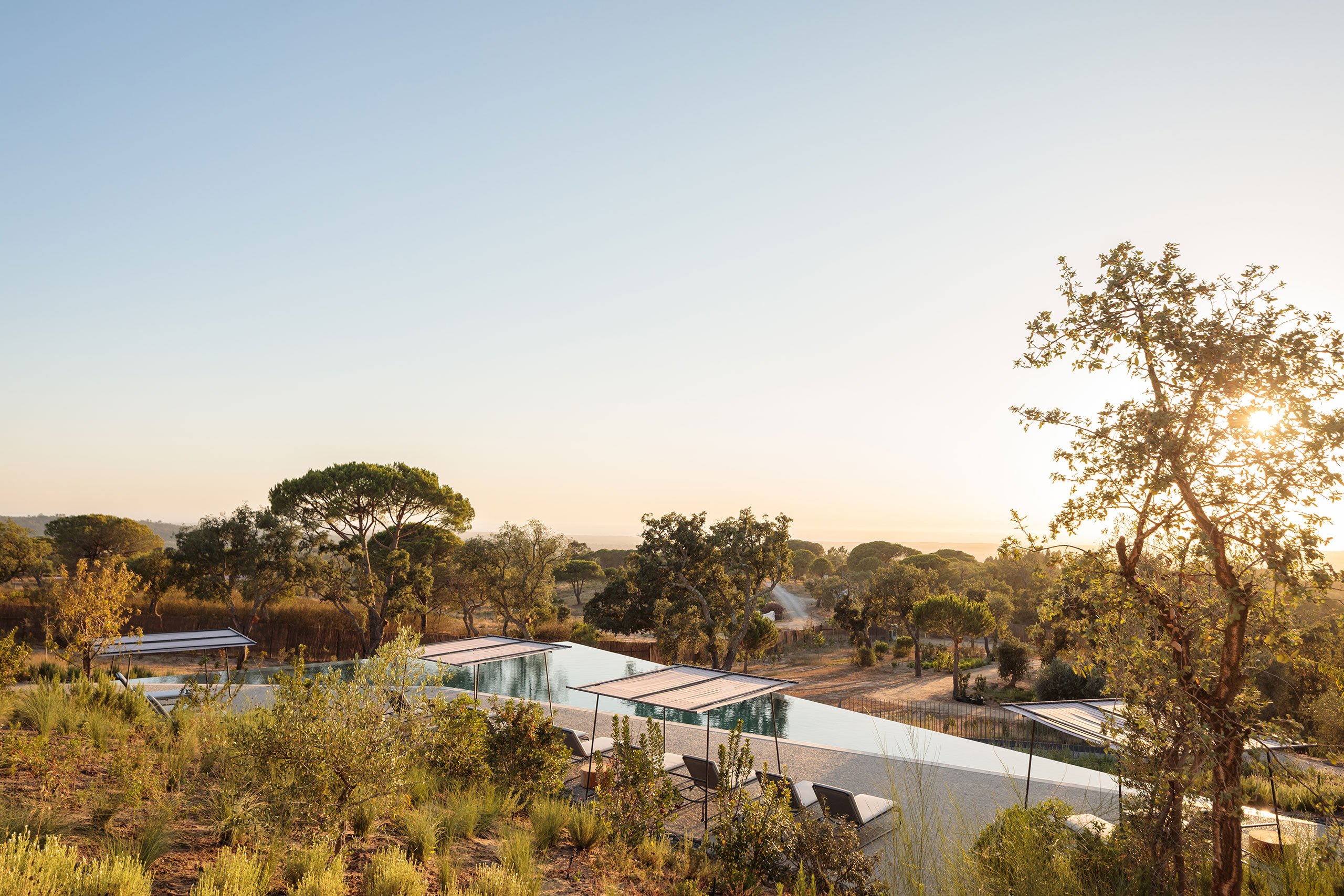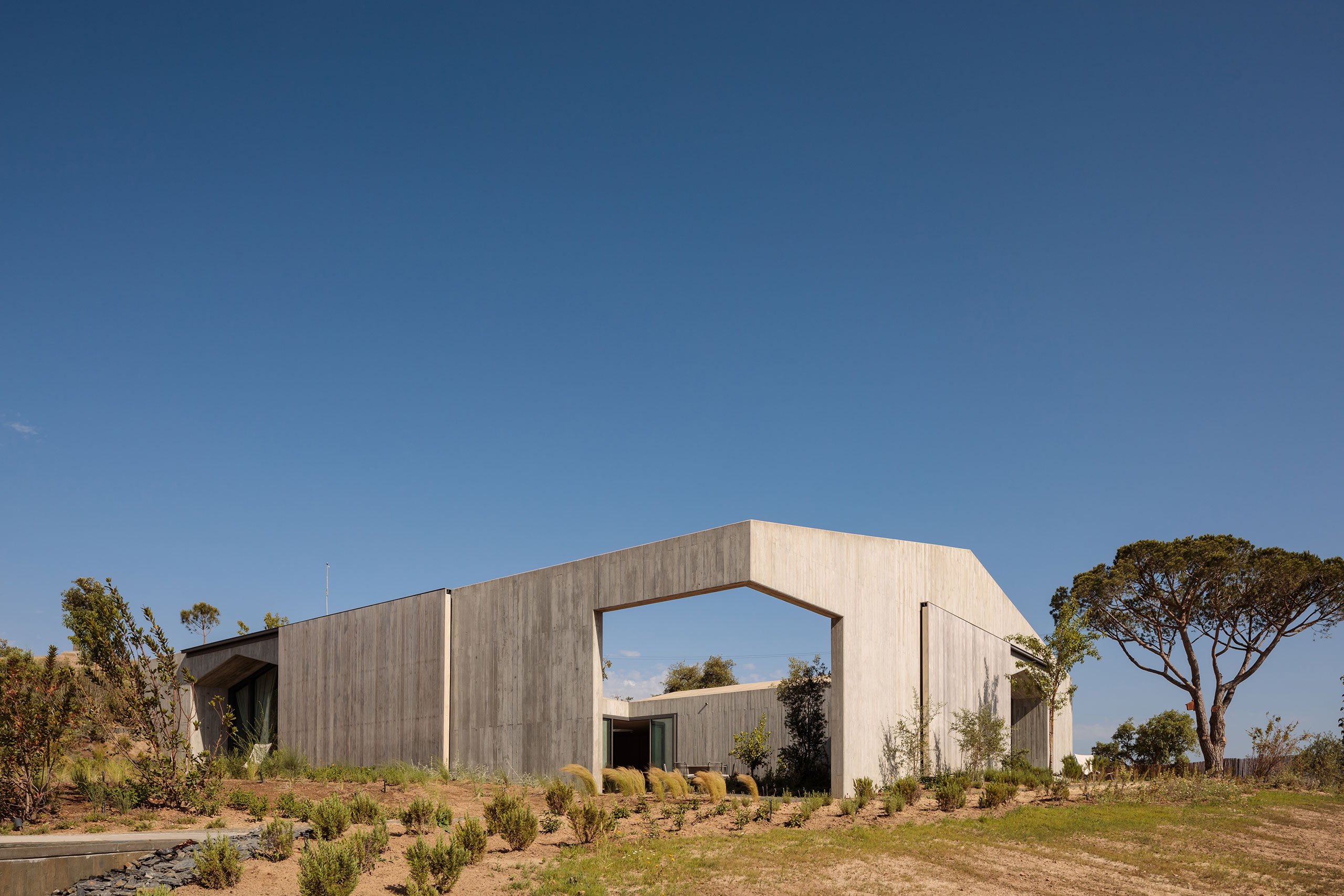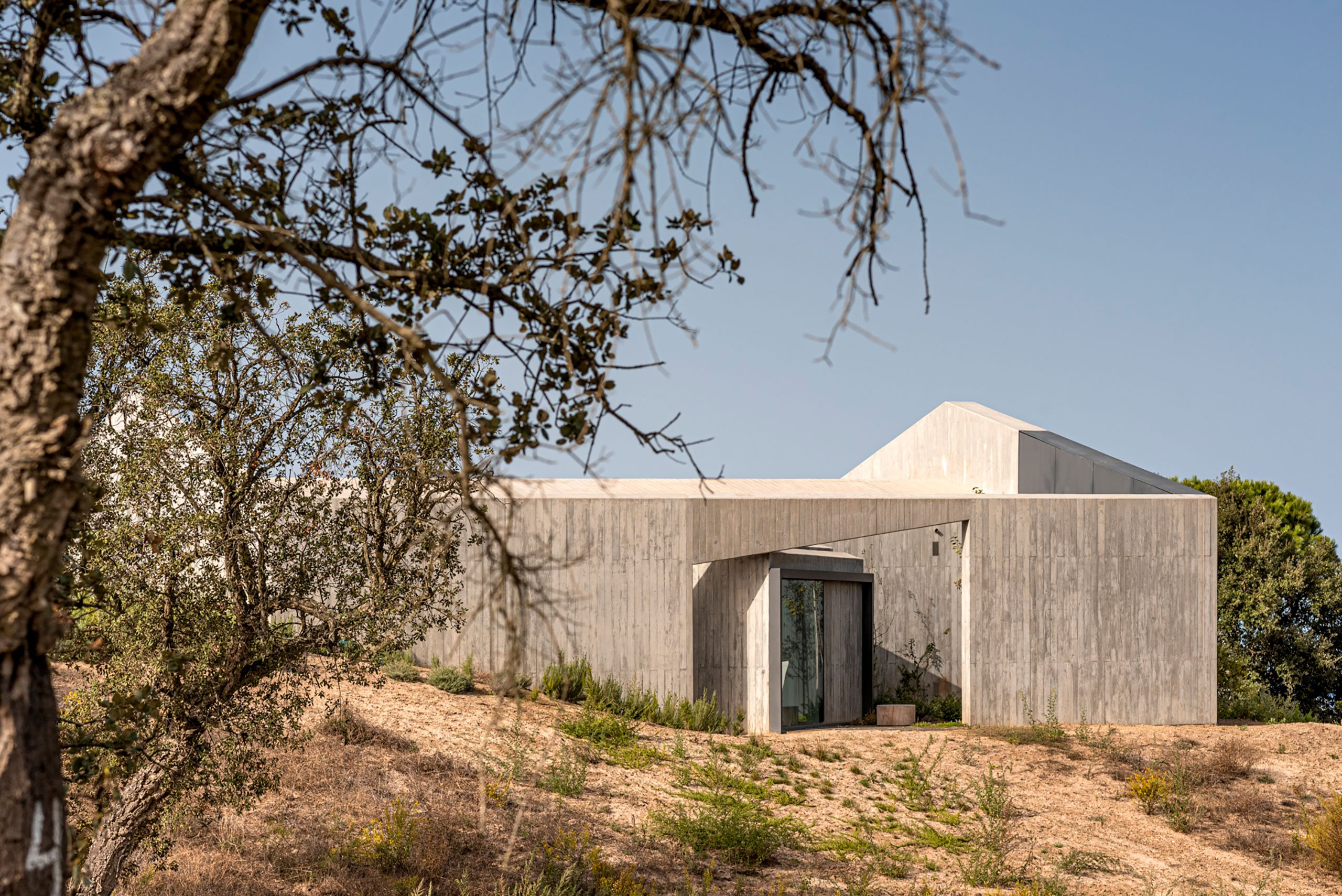 Portugal's Alentejo region has long been a popular destination for Portuguese vacationers seeking peaceful moments amongst rolling vineyards, cork farms, charming hamlets and sparsely populated beaches that stretch for miles on end. The region's relaxed vibes have also made it popular with slow travel enthusiasts looking for an alternative to the tourist-packed Algarve –maybe too popular if the luxury hotels, stylish villas and hip beach clubs that have sprung up in the past decade around the town of Comporta attest. Fortunately, Alentejo remains for the most part a serene and unspoilt getaway where you can effortlessly disconnect from the day-to-day rush and surrender to the beauty of simple things. This is exactly what hoteliers Sofia and Miguel Charters of Primosfera had in mind when they got the idea for Pa.te.os, a collection of four independent holiday houses near the picturesque village of Melides.

Conceived as a home away from home, the concrete houses were designed by Portuguese architect Manuel Aires Mateus to take full advantage of their location in between the countryside and the beach. Featuring a series of courtyards, or pátios in Portuguese wherefrom the project takes its name, the houses enjoy privacy but at the same time are intimately connected with the surrounding landscape, a medley of pine forests, olive groves and vineyards by the Atlantic Ocean. Starkly minimalist in architecture and soothingly ascetic in aesthetic, a homey sense of warmth nevertheless prevails thanks to the workmanship of local carpenters, stucco craftsmen and stonemasons, as well as personal touches like artworks and books handpicked by the owners. With carefully framed views of the surrounding nature from the interiors and sweeping ocean vistas from the communal swimming pool hovering above the coastal plain, Pa.te.os revels in Alentejo's untamed beauty while fostering peacefulness and contemplation.

Courtyards are a key feature of the region's vernacular architecture going back to the Romans and Arabs, as they reduce sun exposure, promote passive cooling and improve the property's microclimate, while in the countryside they also serve as a transition zone between the interior and nature itself. It was therefore important to Sofia and Miguel that they were incorporated into the design of the houses, whilst introducing a contemporary feel and look in reflection of their modern vision of hospitality.

In response, Mateus applied a minimalist architectural language of clean lines and simple geometric forms, designing four identical house shaped concrete enclosures, each one containing a different arrangement of indoor and outdoor spaces. The properties are orientated towards a different direction to ensure uninterrupted views with a triangular-shaped infinity pool functioning as a pivot. Punctuated by large openings, in effect, the angular volumes comprise a series of sculptural installations that echo the hilly landscape which Mateus describes as "[architectural] ruins lost in time".
from yatzer