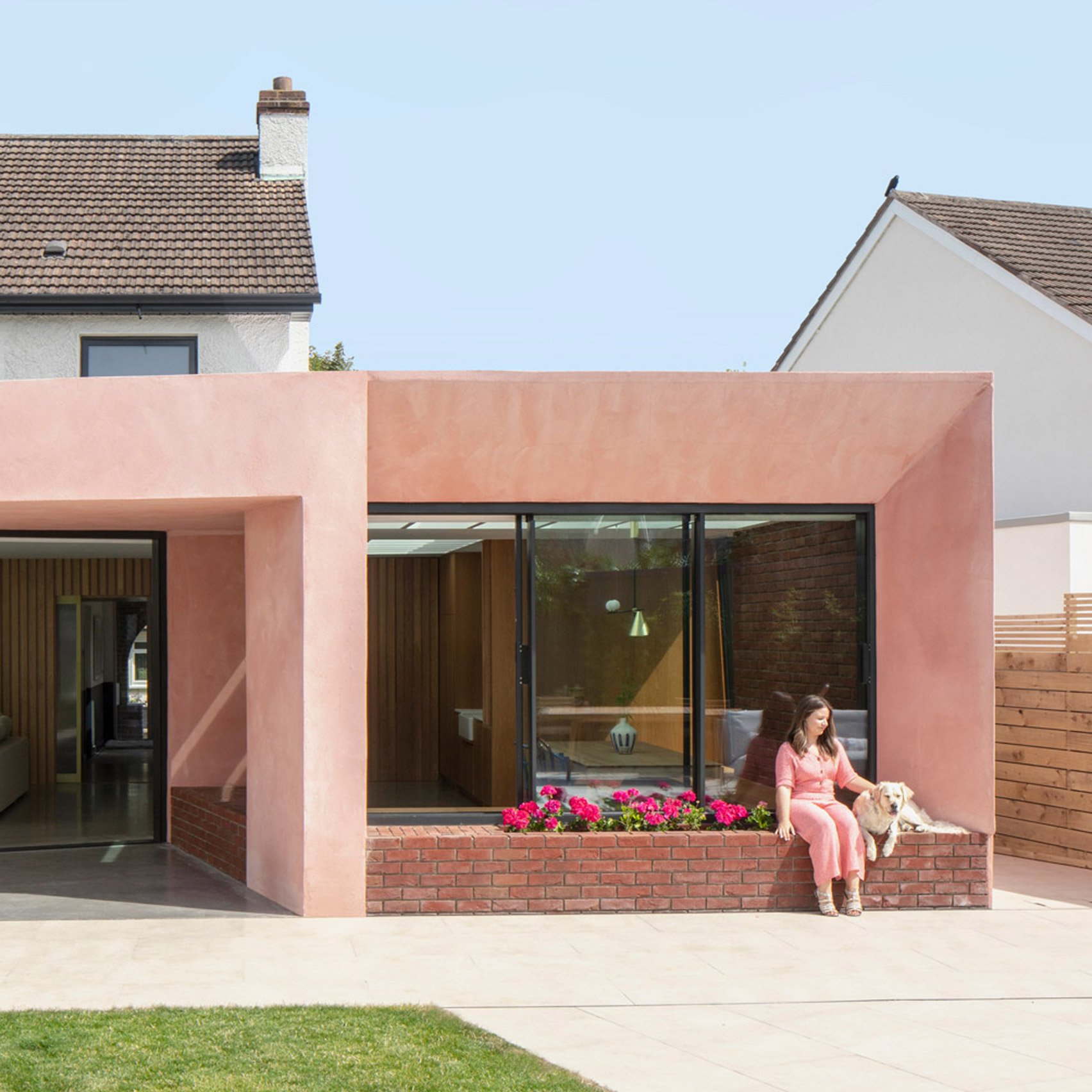 Courtney McDonnell Studio adds pink extension to 1930s Dublin home

A pink rear extension informed by the work of architect Luis Barragán has been added to a 1930s home in the suburbs of Dublin by Irish architecture practice Courtney McDonnell Studio.

Appropriately named Pink House, the home in Stillorgan was extended by Courtney McDonnell Studio to make space for an open-plan kitchen, dining and living area.

The clients, a young couple with a love of travel, expressed an interest in colour and texture from the outset of the project, sharing an image of a pink front door to inform the hue of the extension.

It was achieved with a pink sand and cement render that is also a reference to the work of Mexican architect Barragán, the studio explained.

"We loved the idea of adding a coloured tone to the extension that would be unexpected and playful, but also add welcomed warmth against the typical grey Irish sky and within the suburban context where the house is situated," studio founder Courtney McDonnell told Dezeen.

While the home's original street-facing facade of brick and pebbledash has been retained, an arched brick entrance and tiled steps lead to a custom pink front door with retro sunburst glazing that hints at the extension beyond.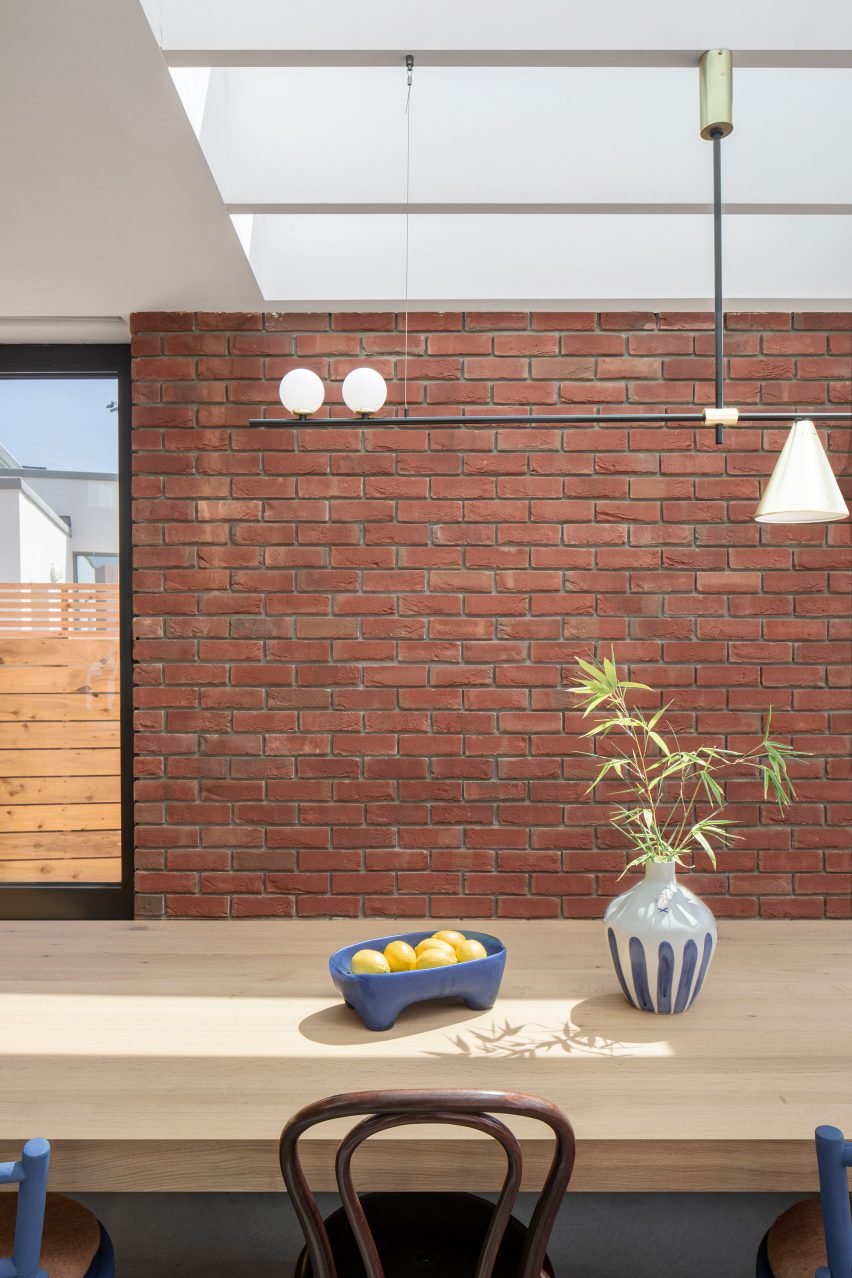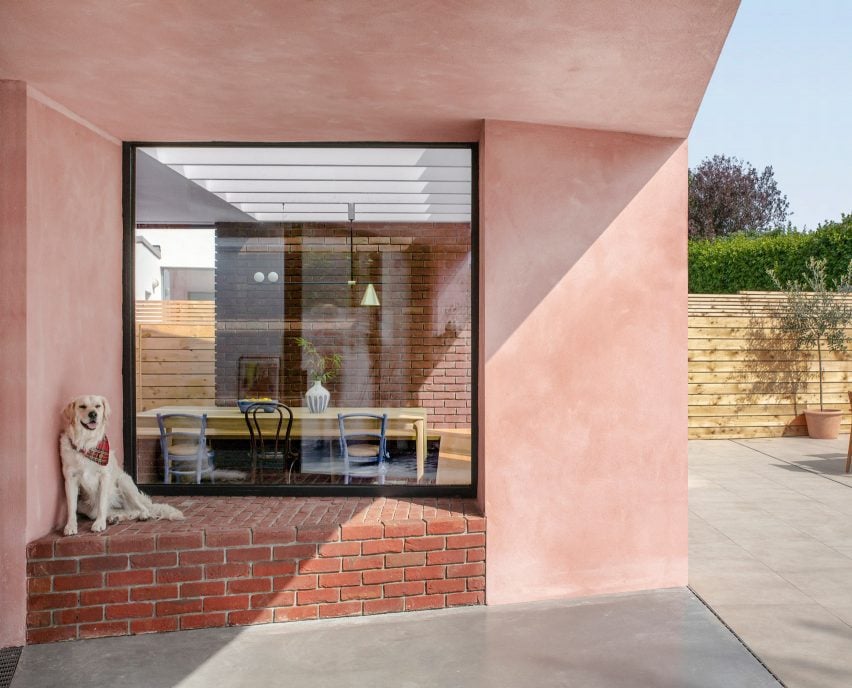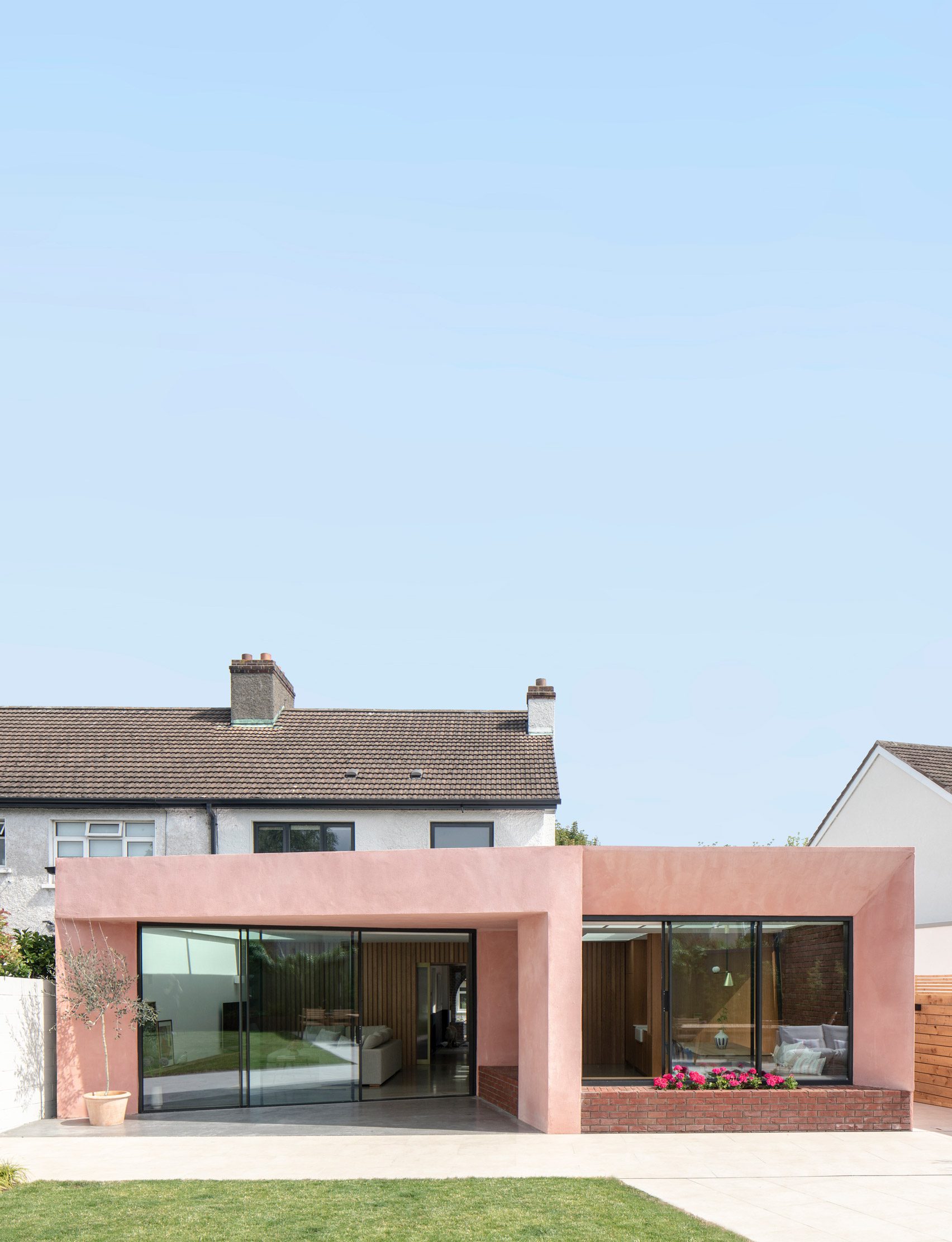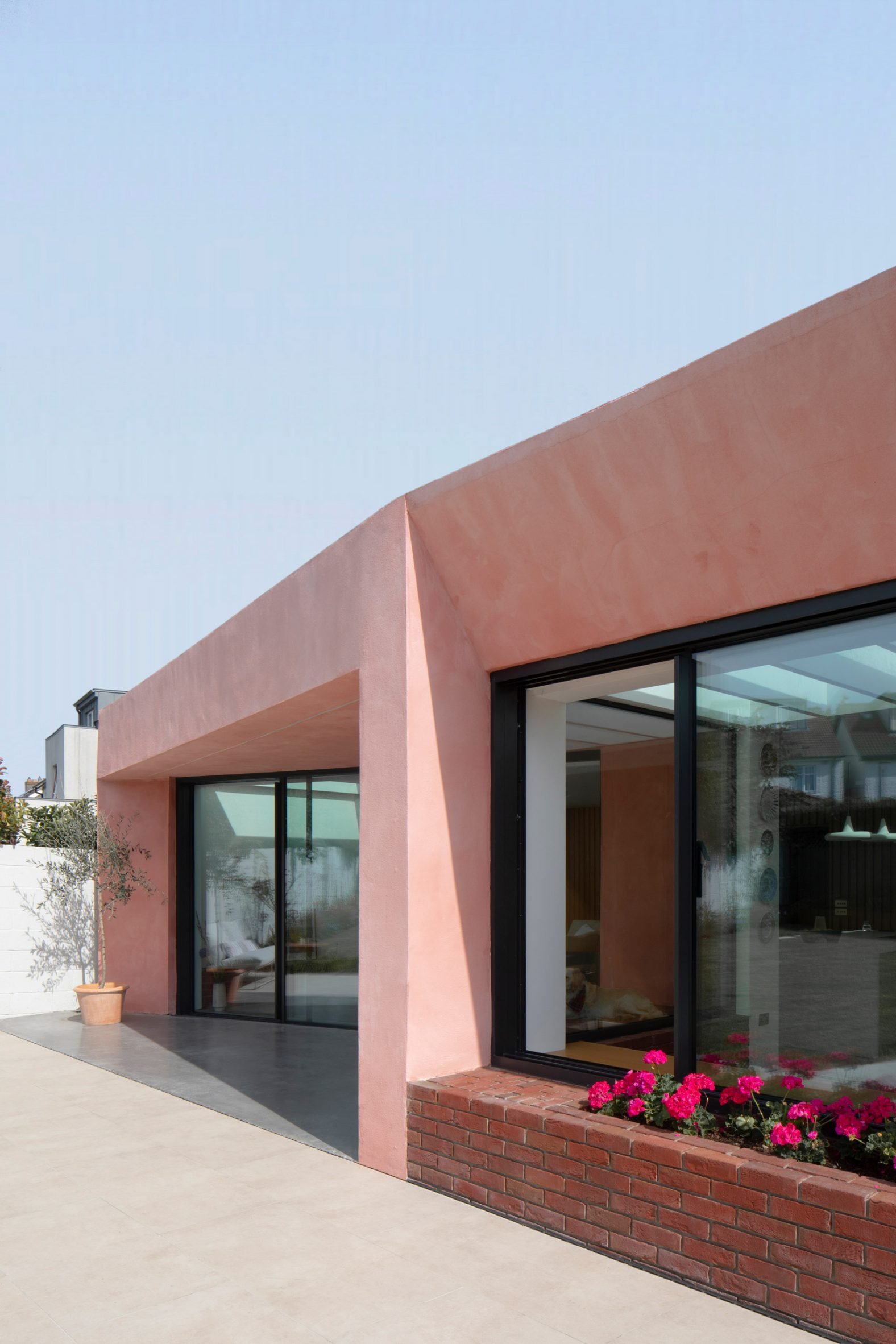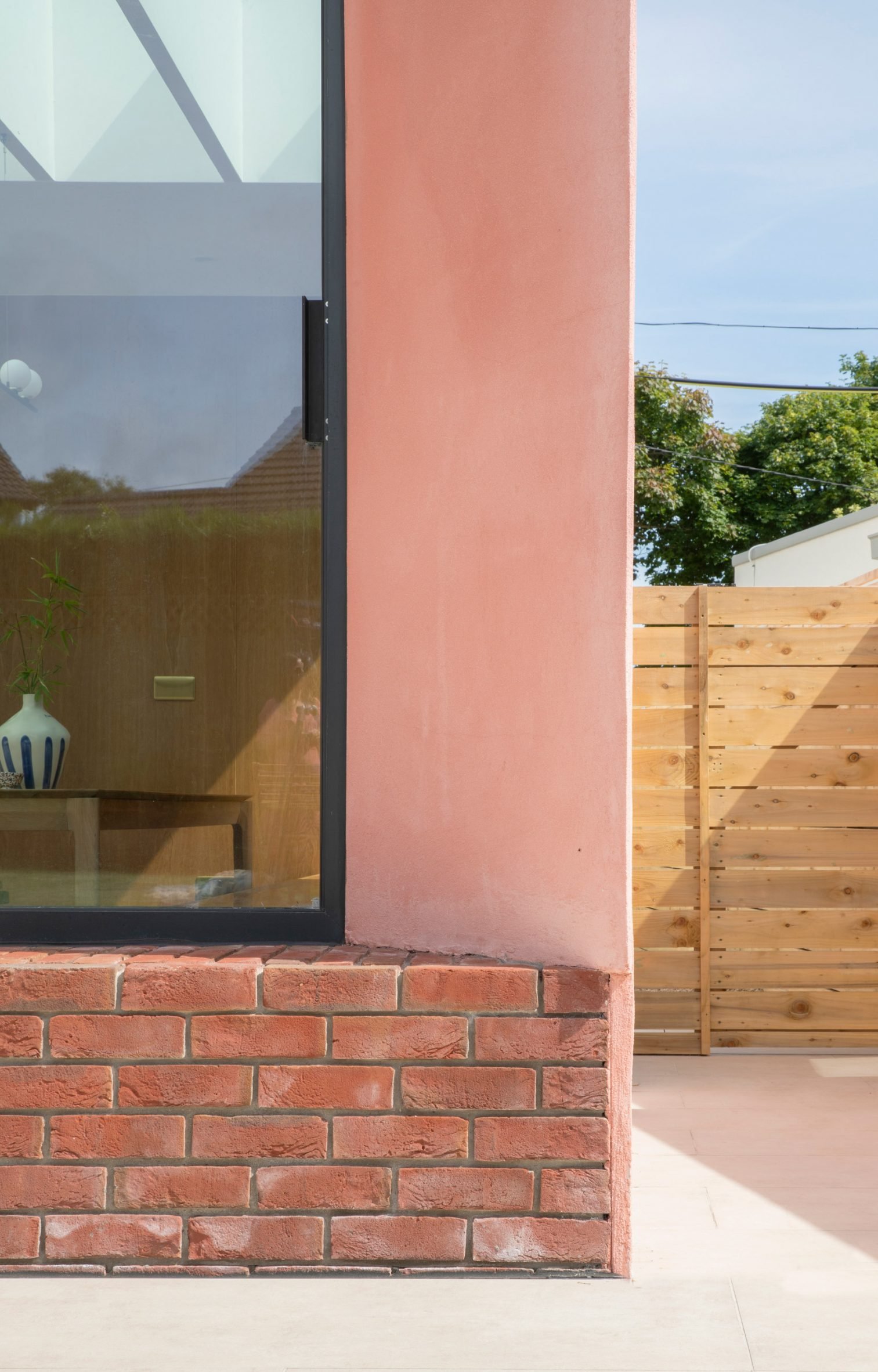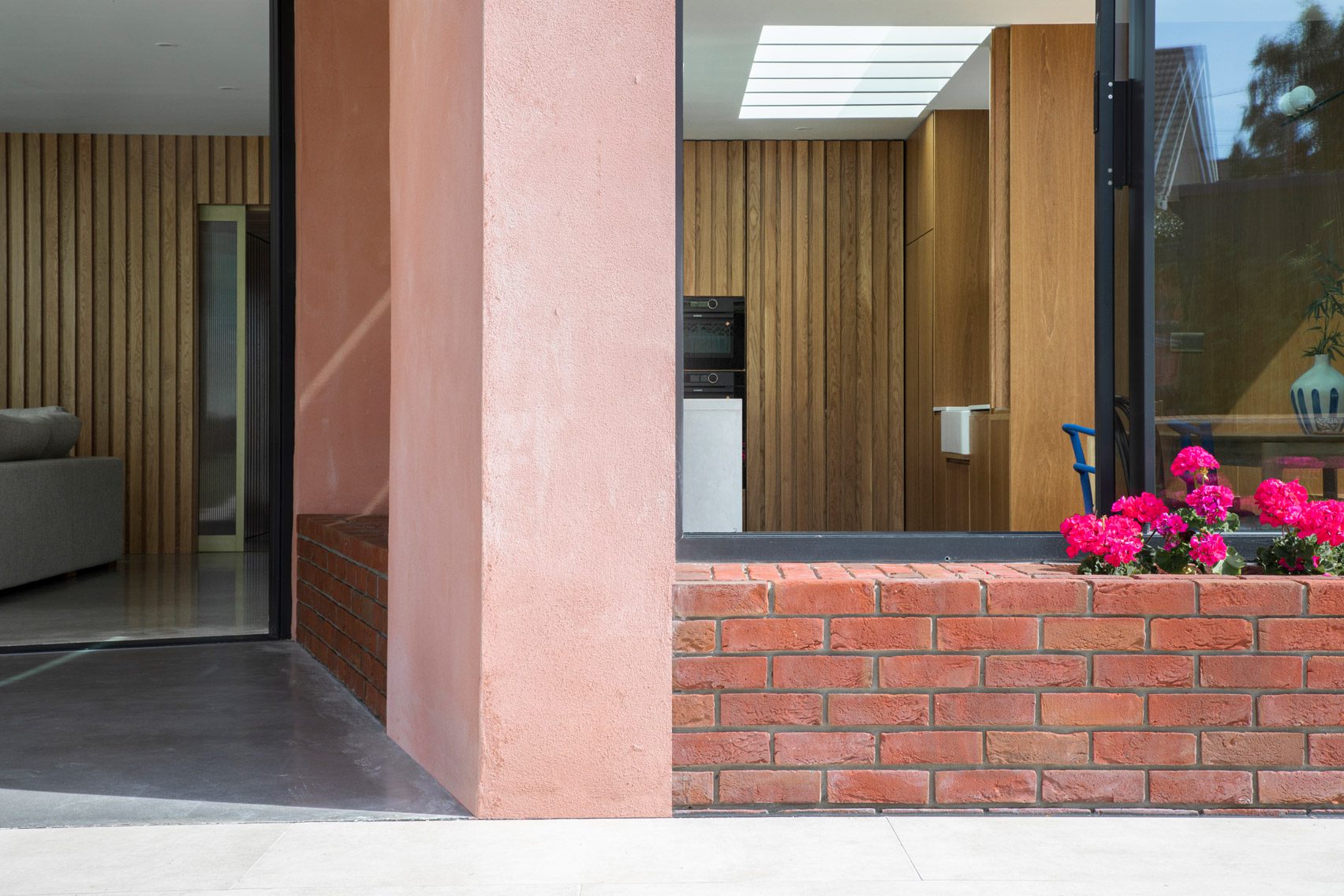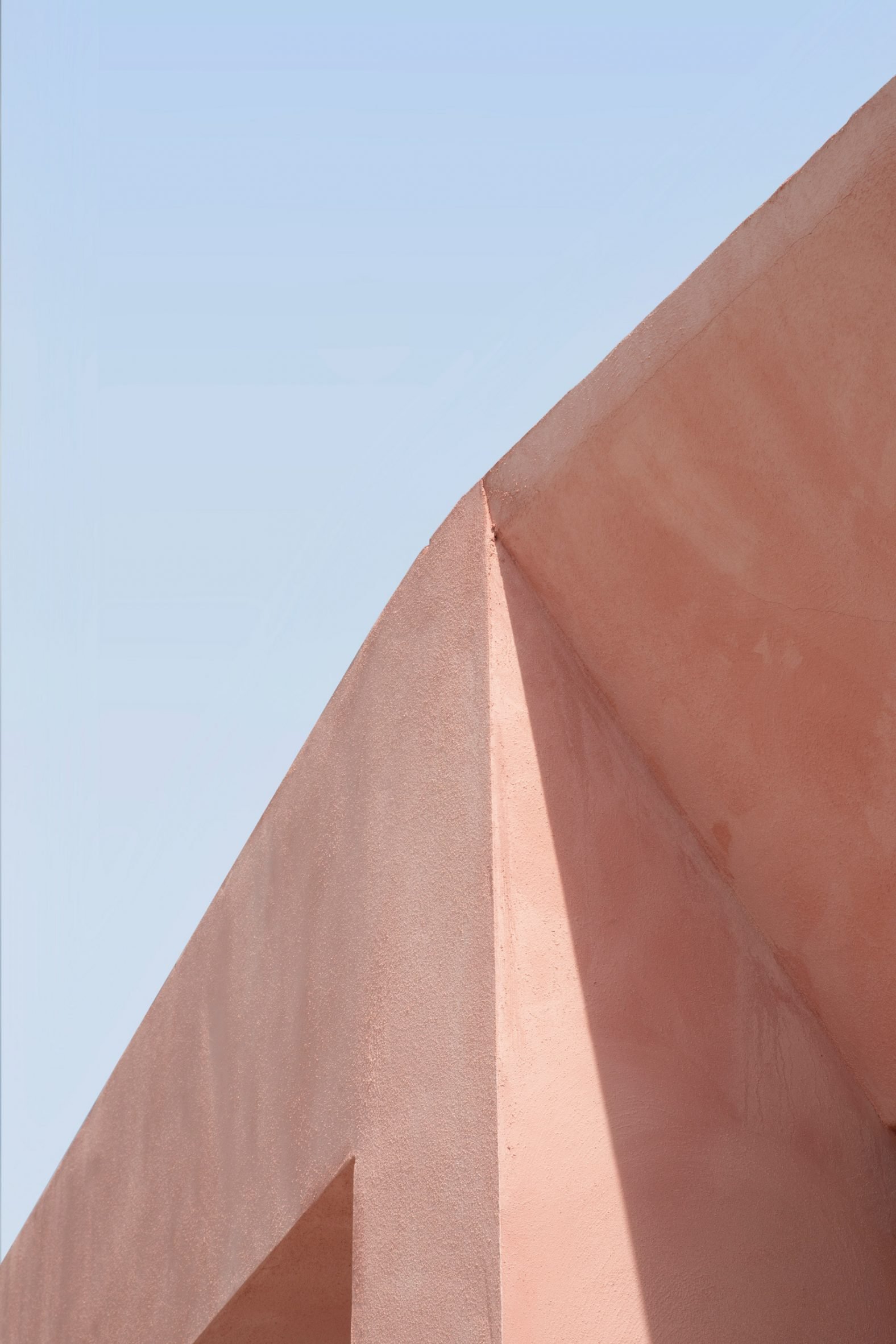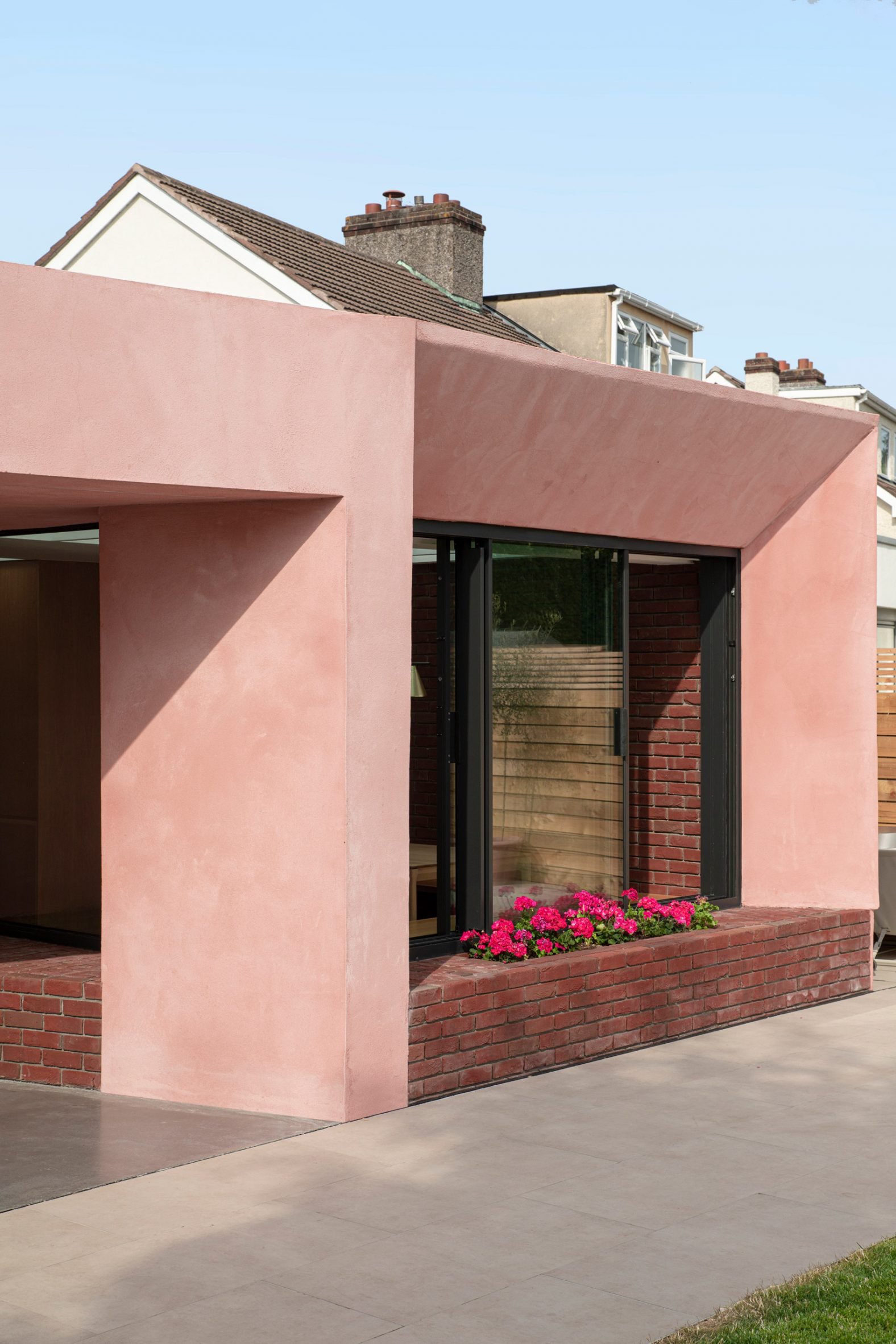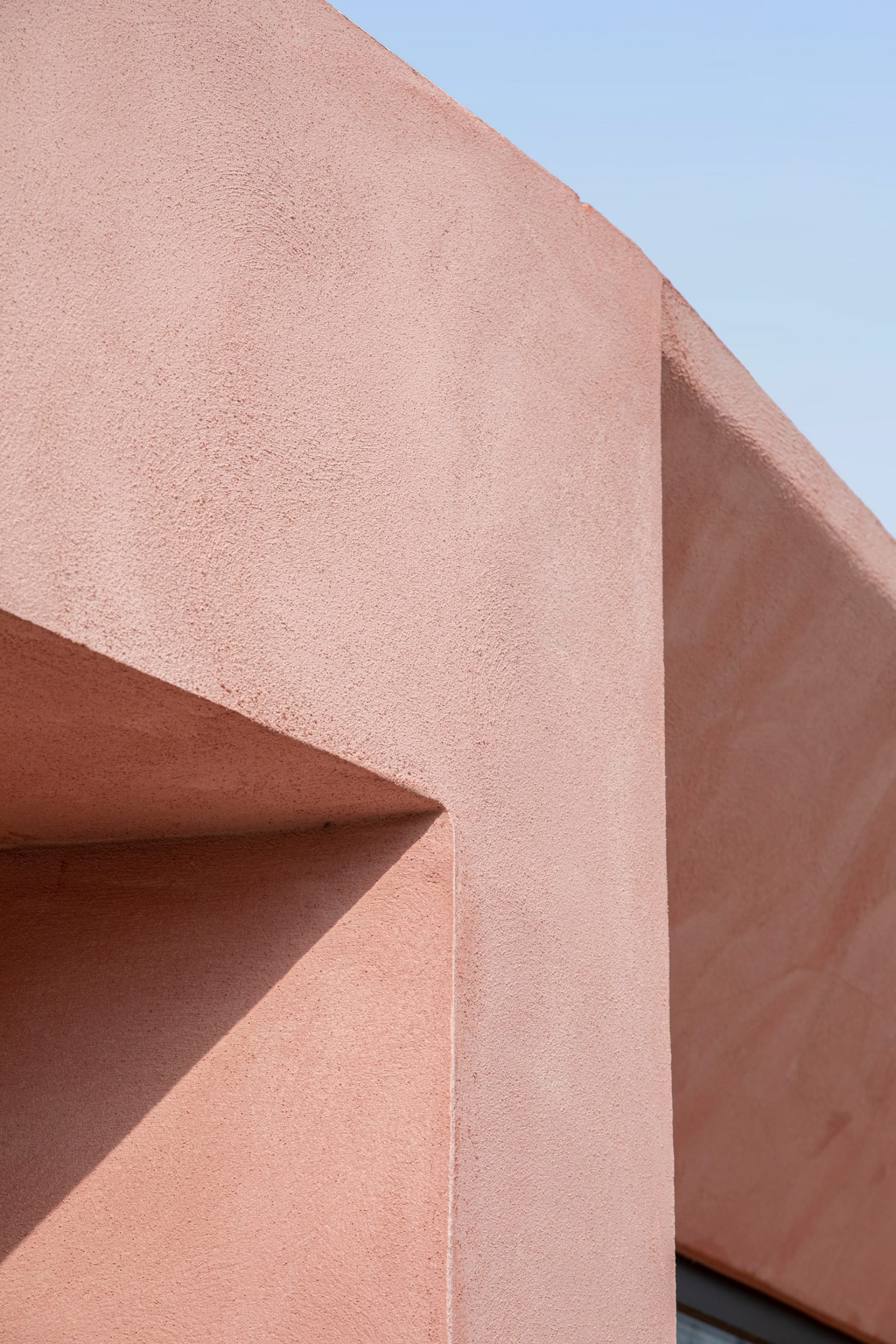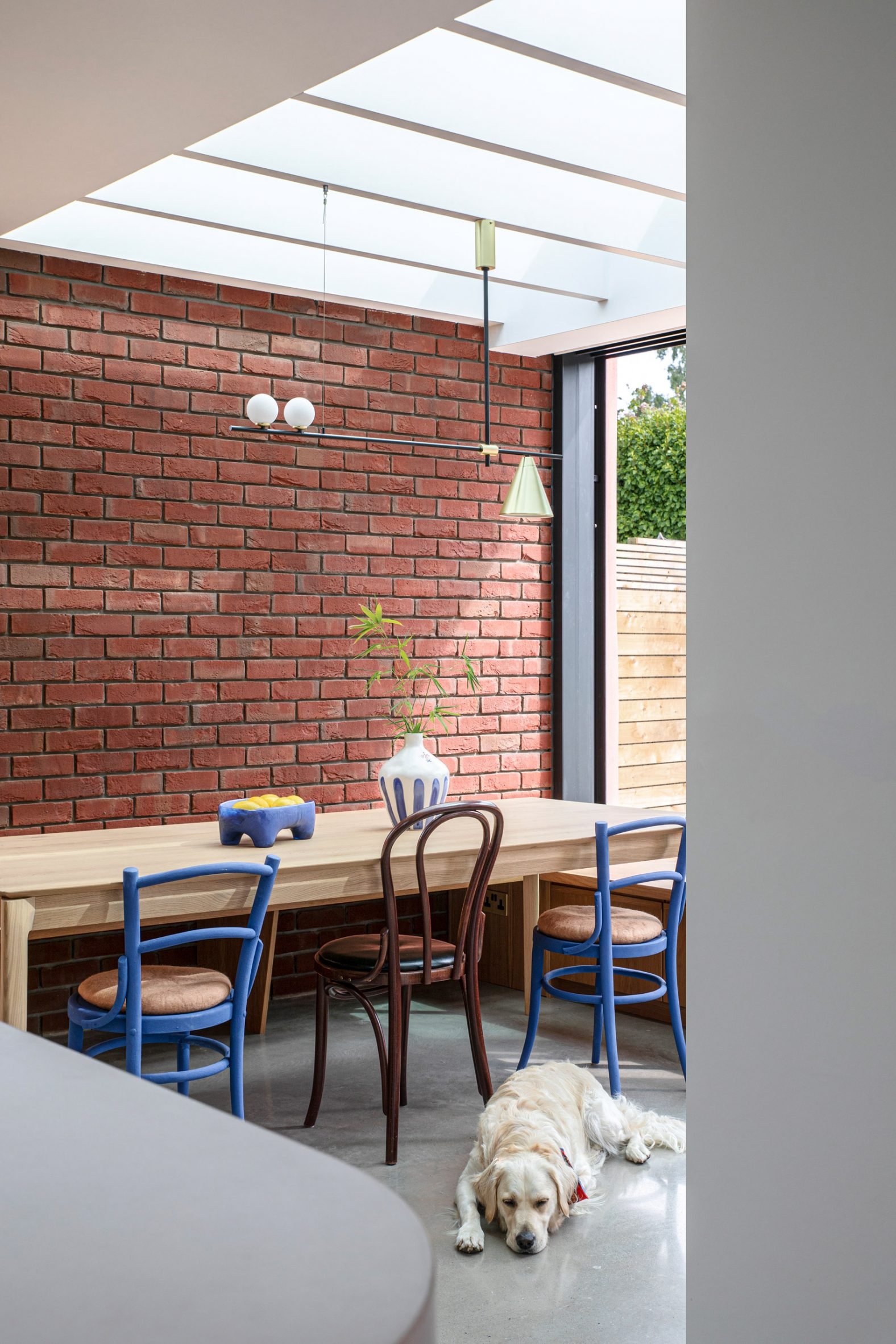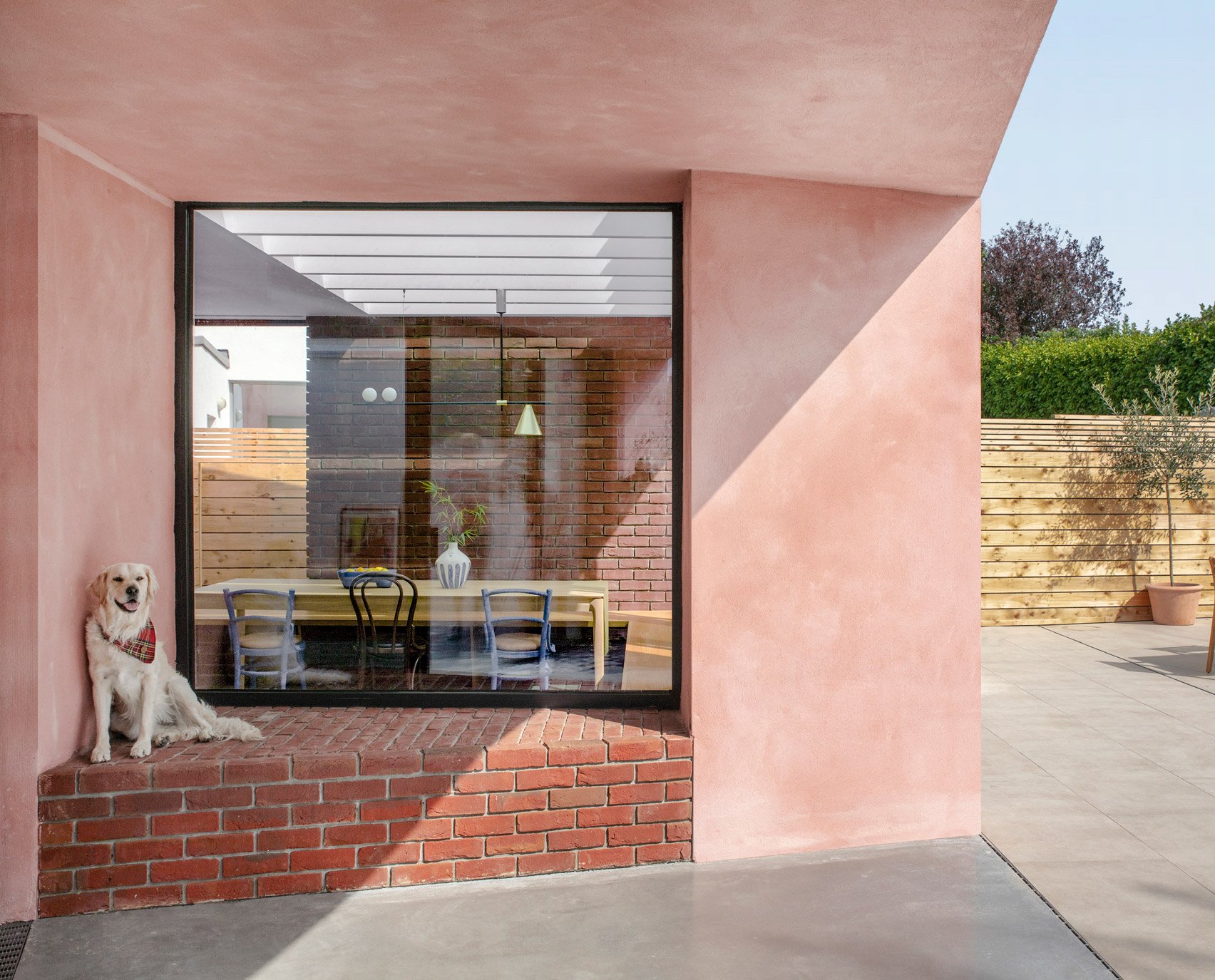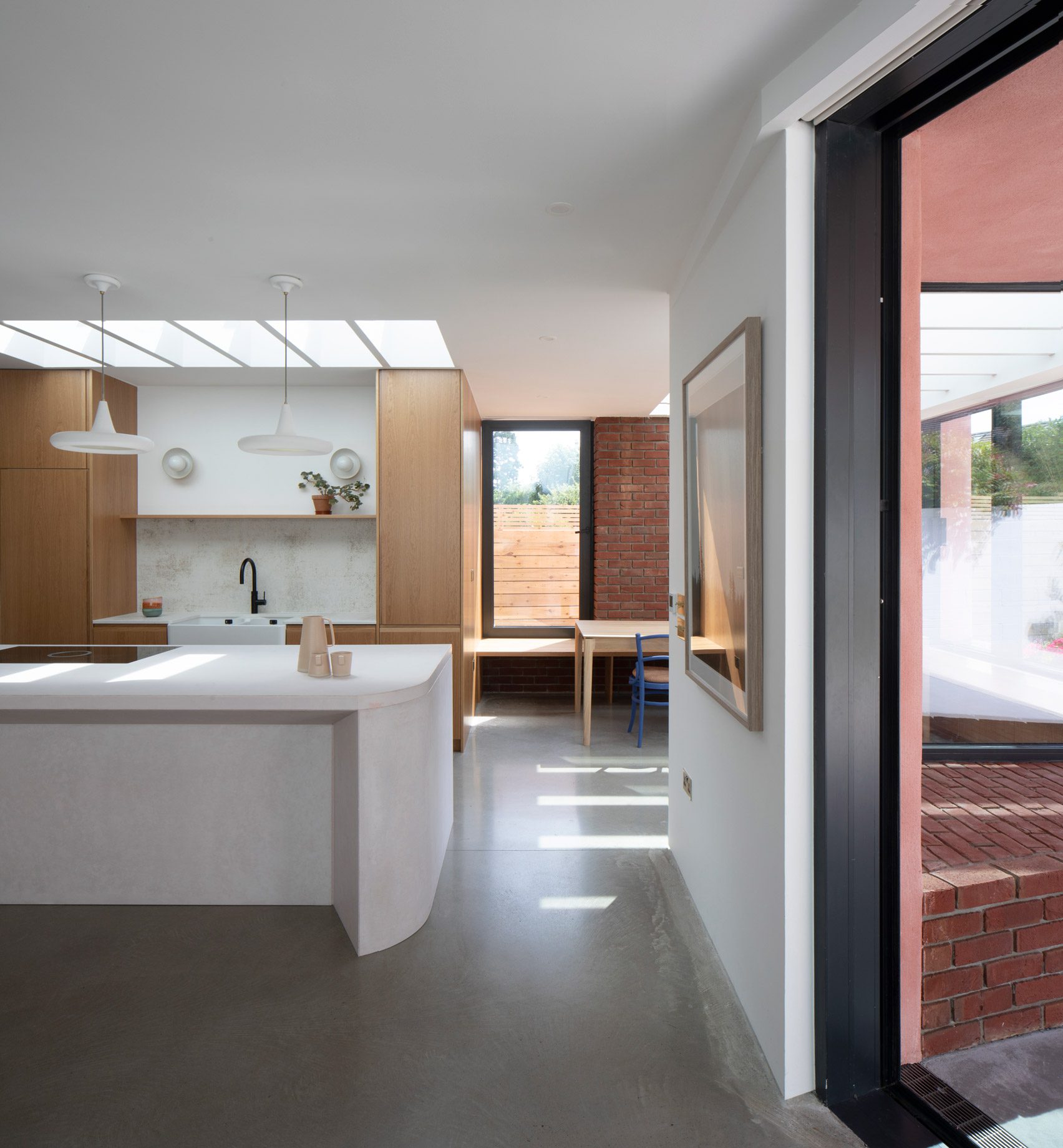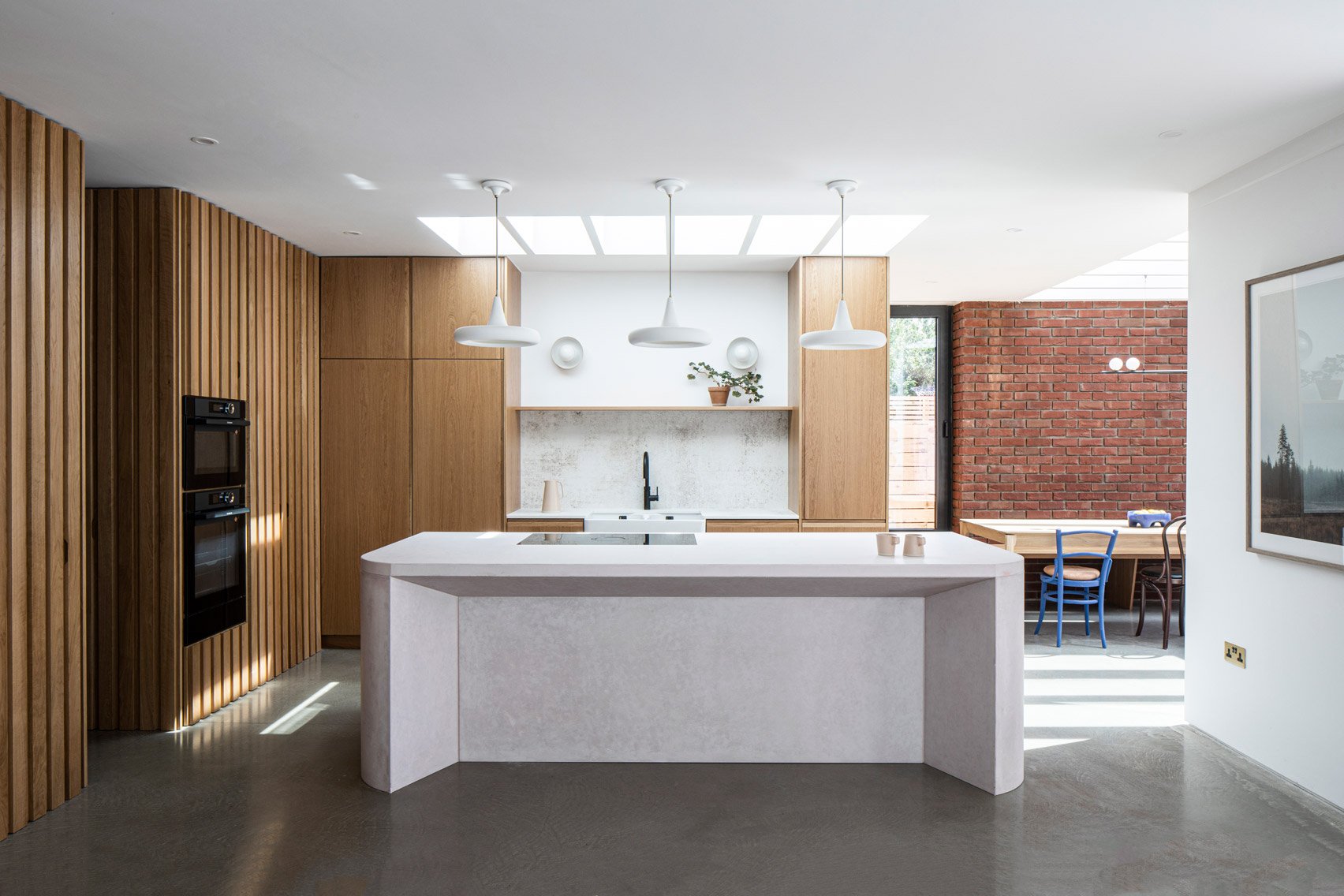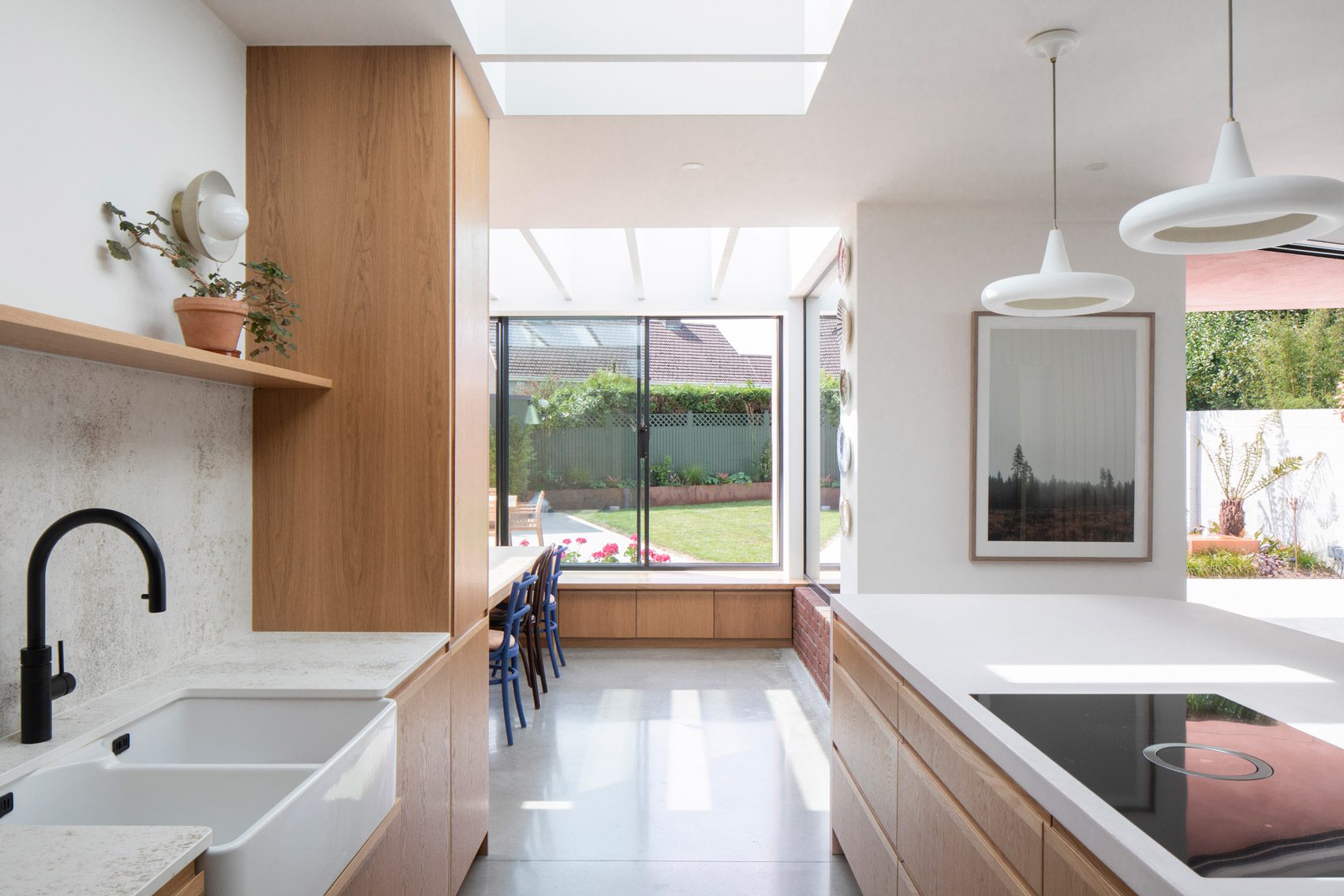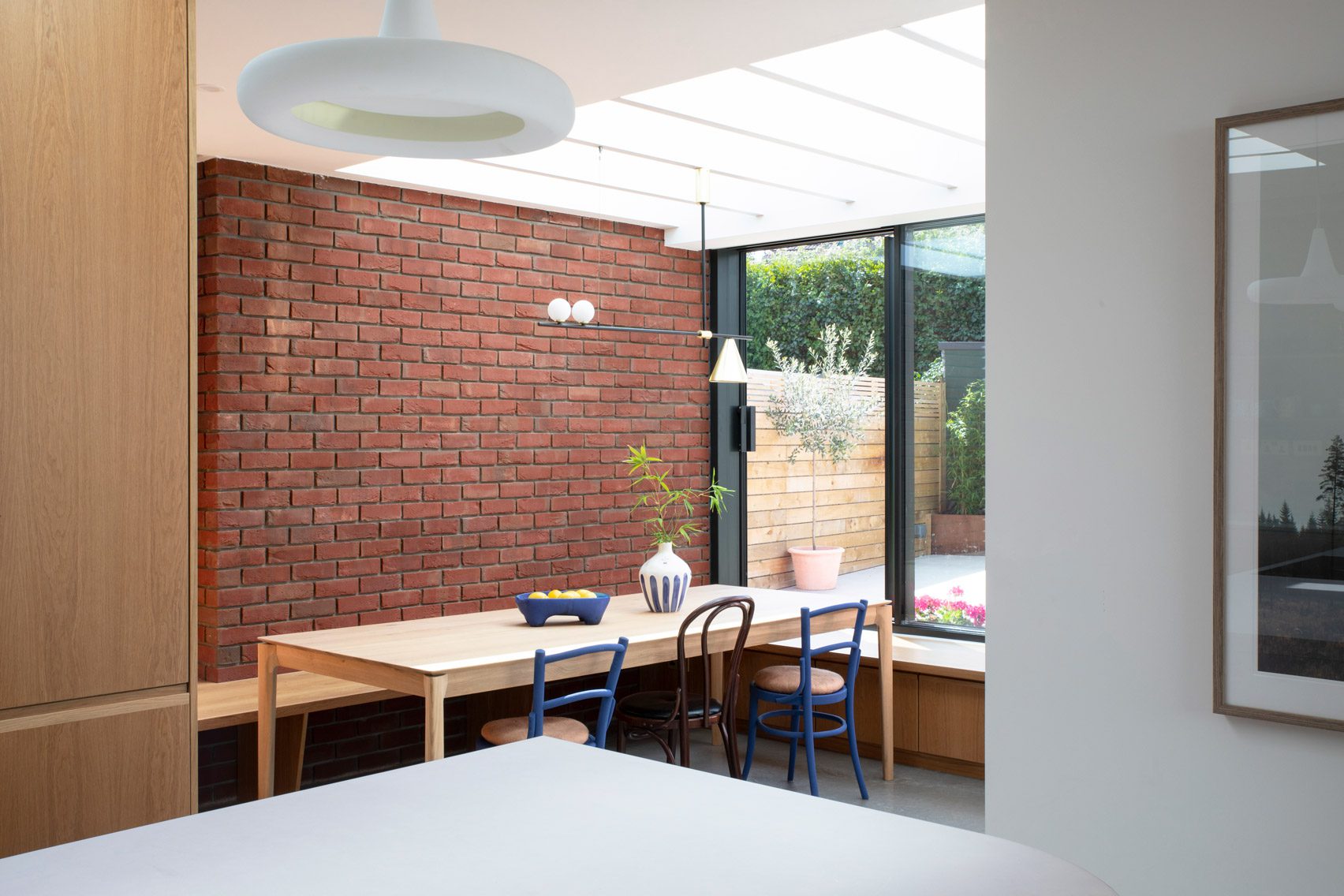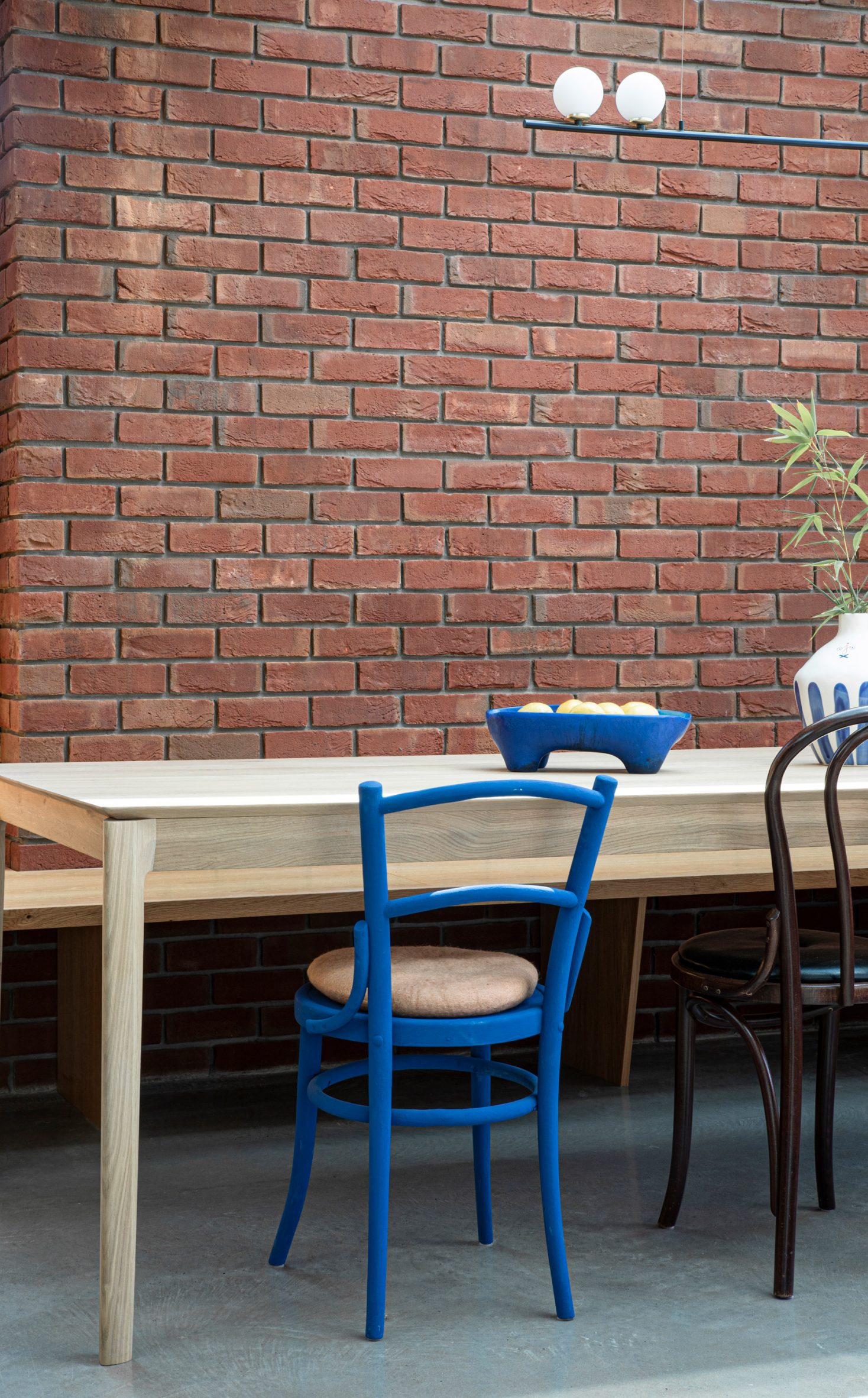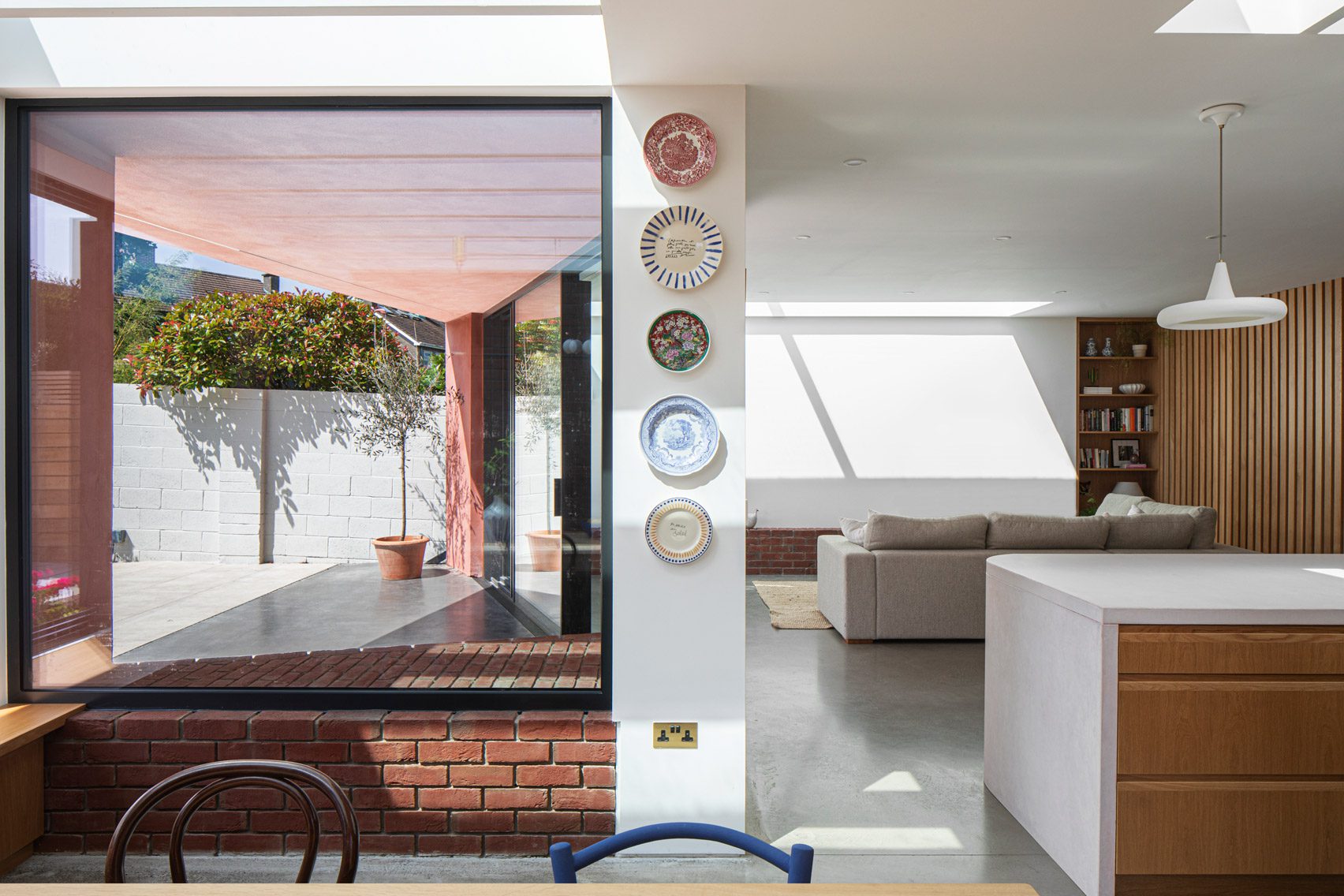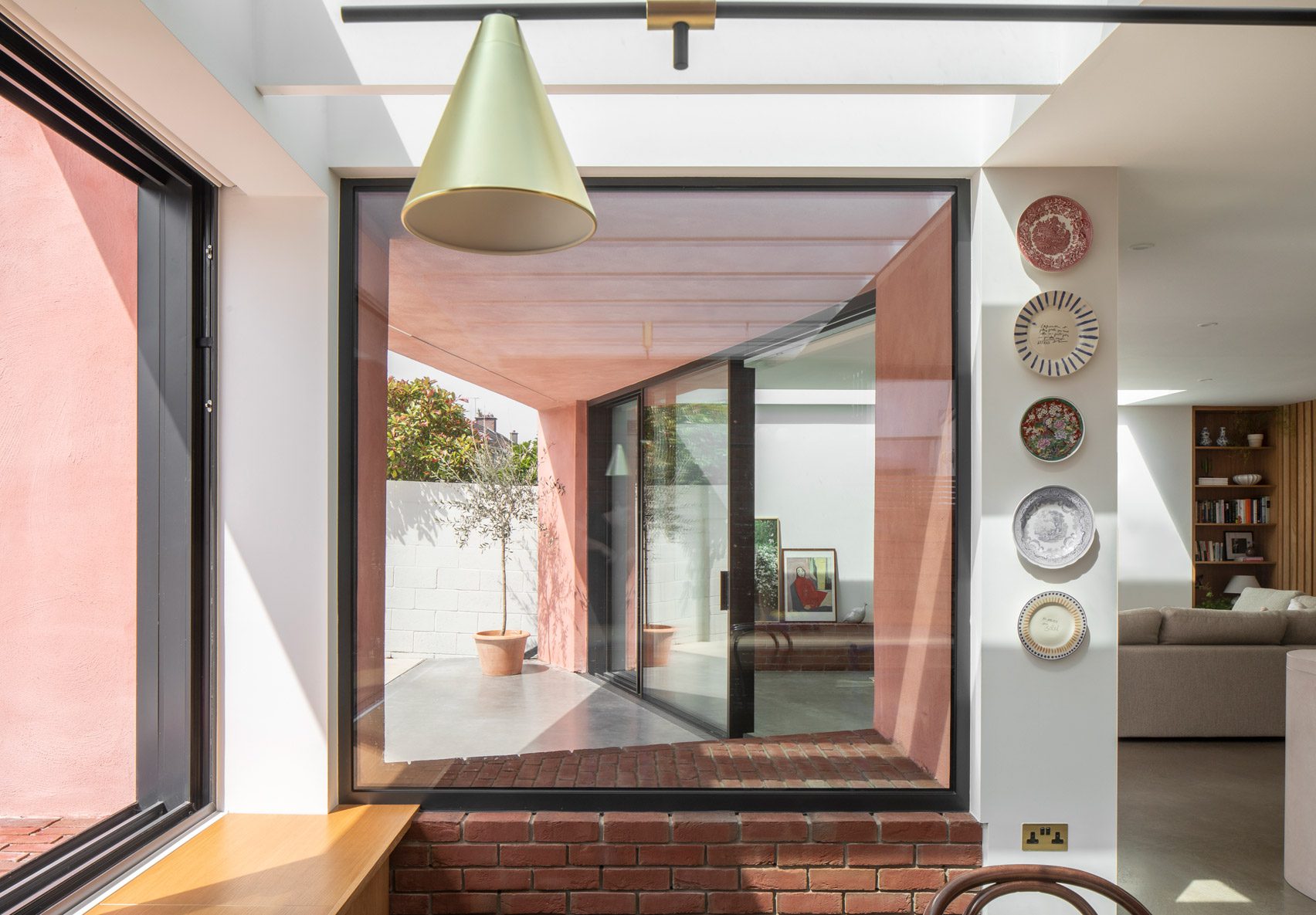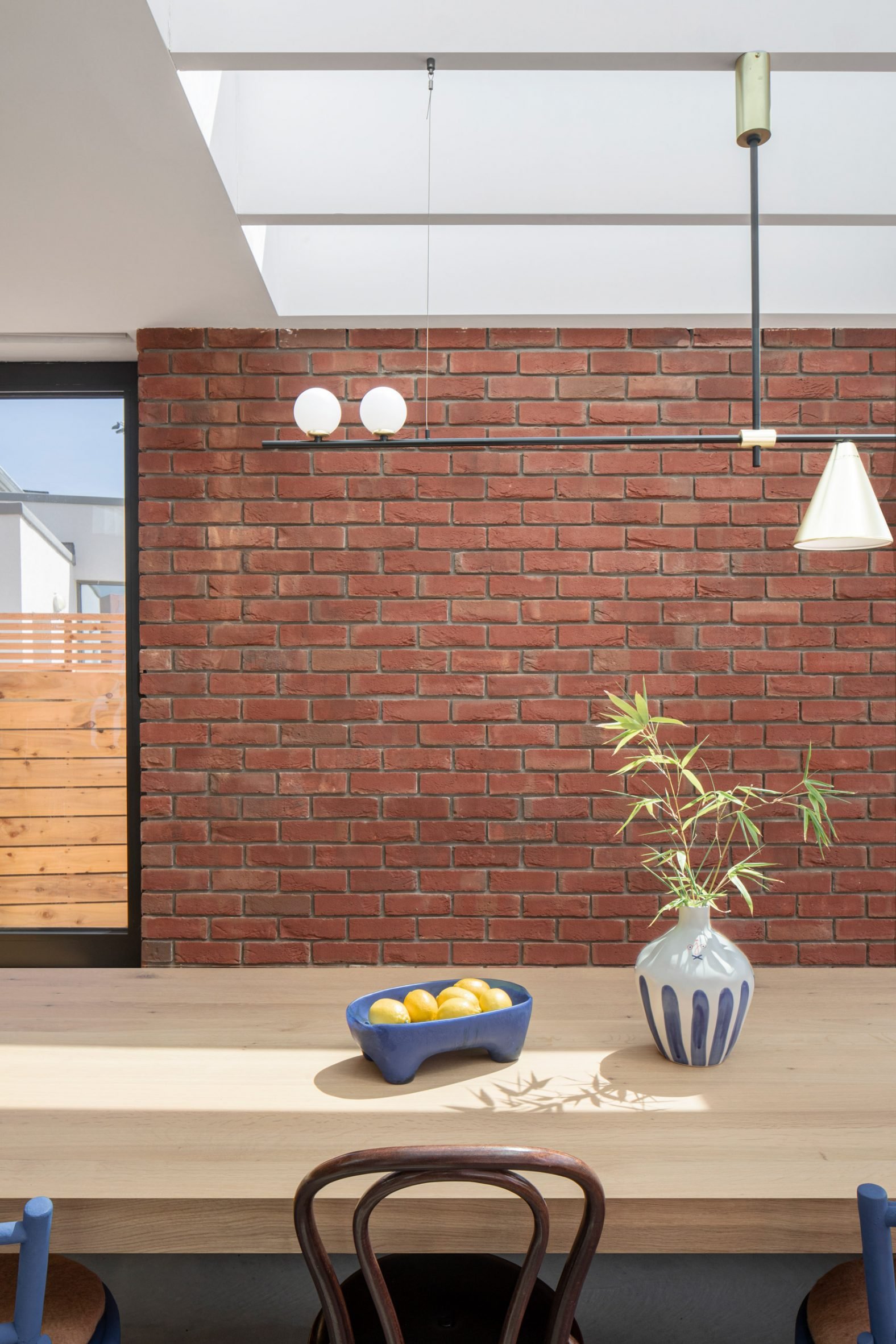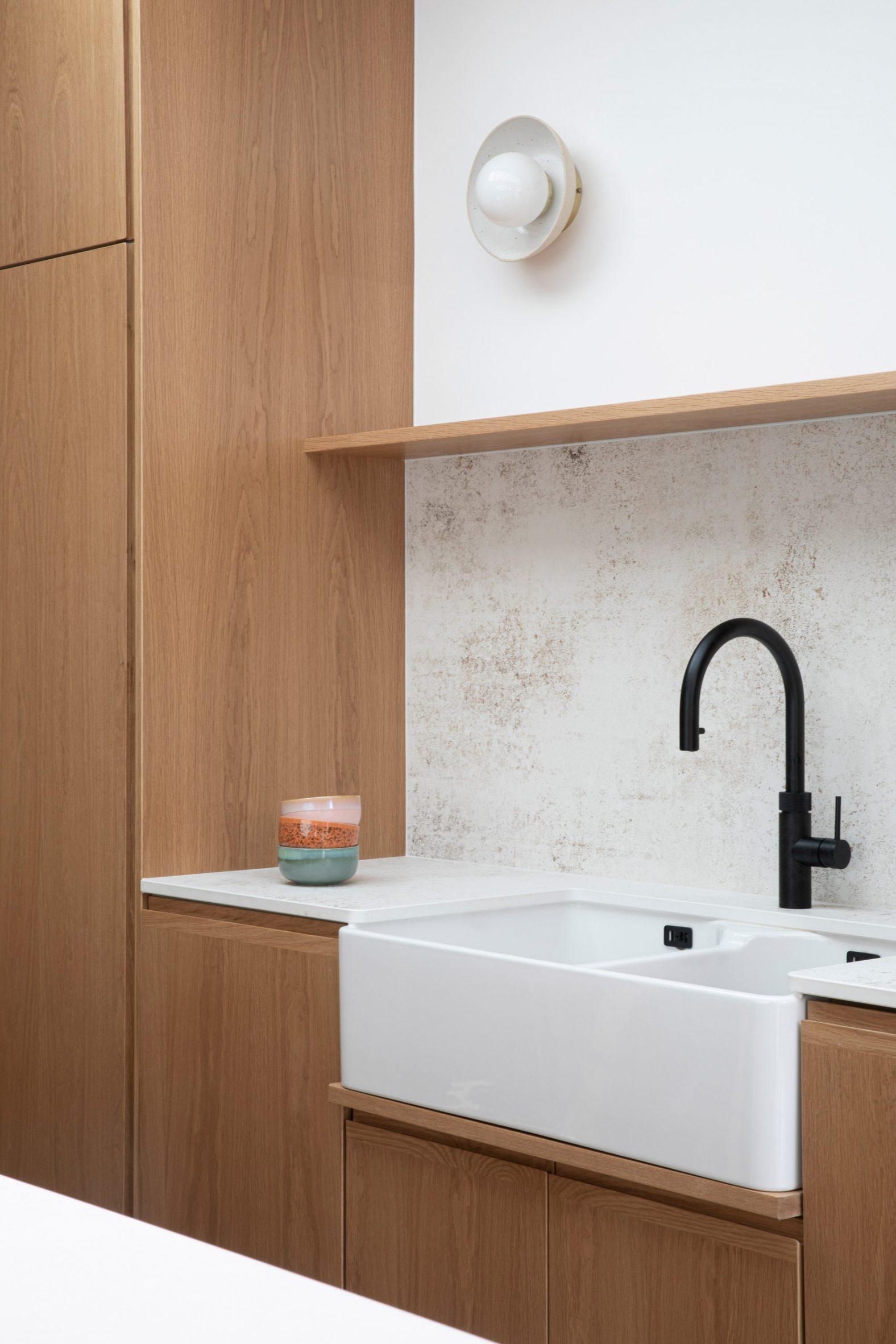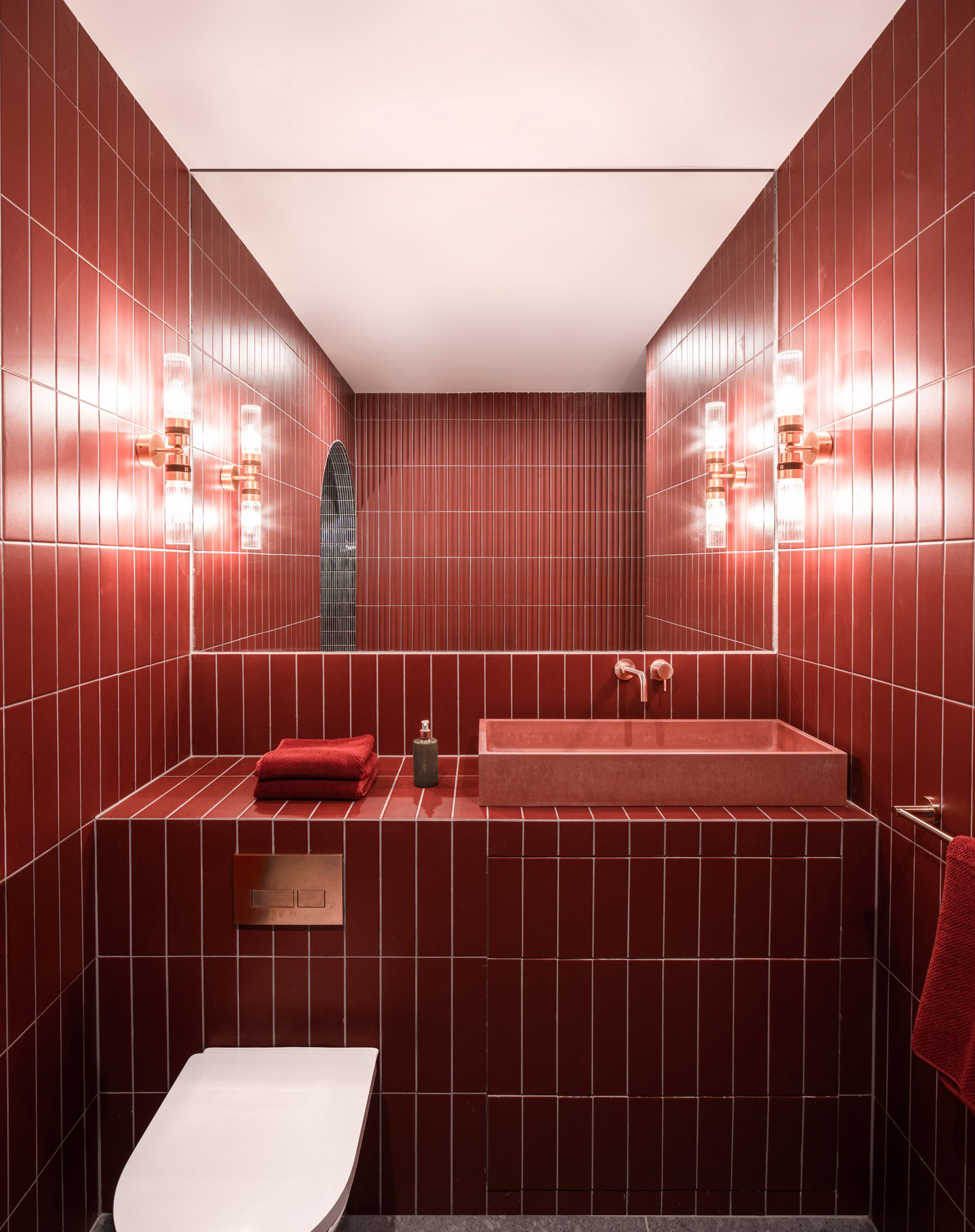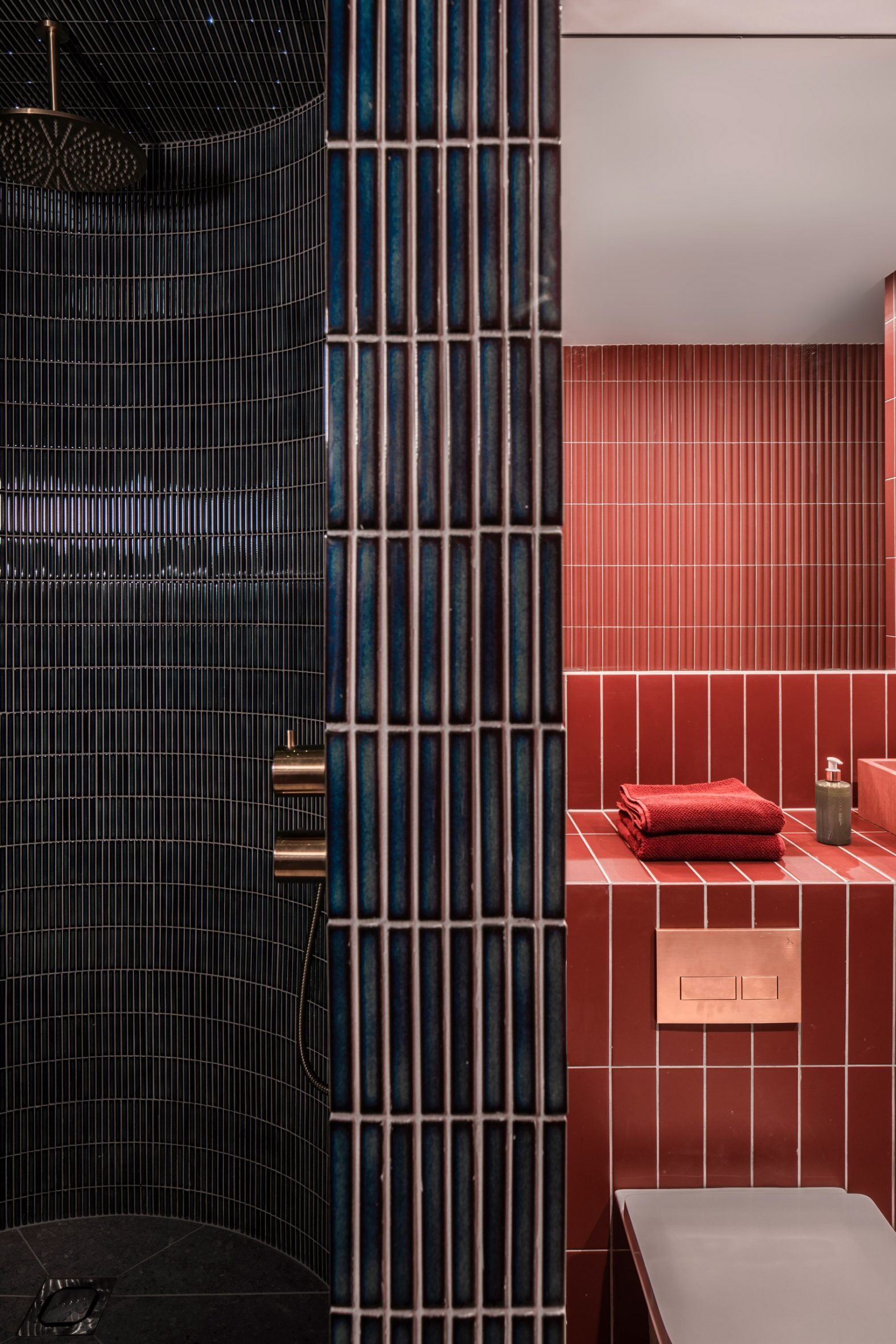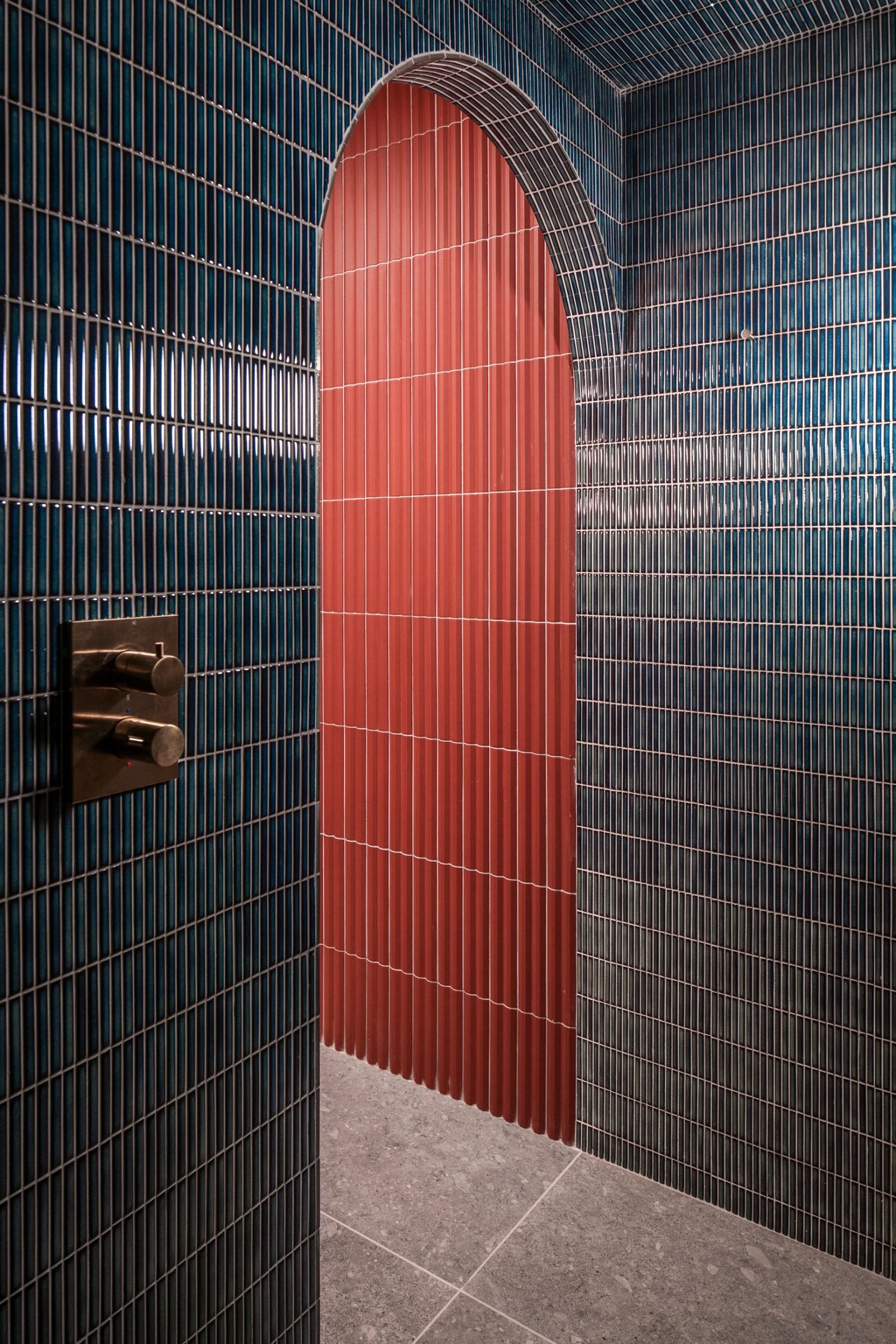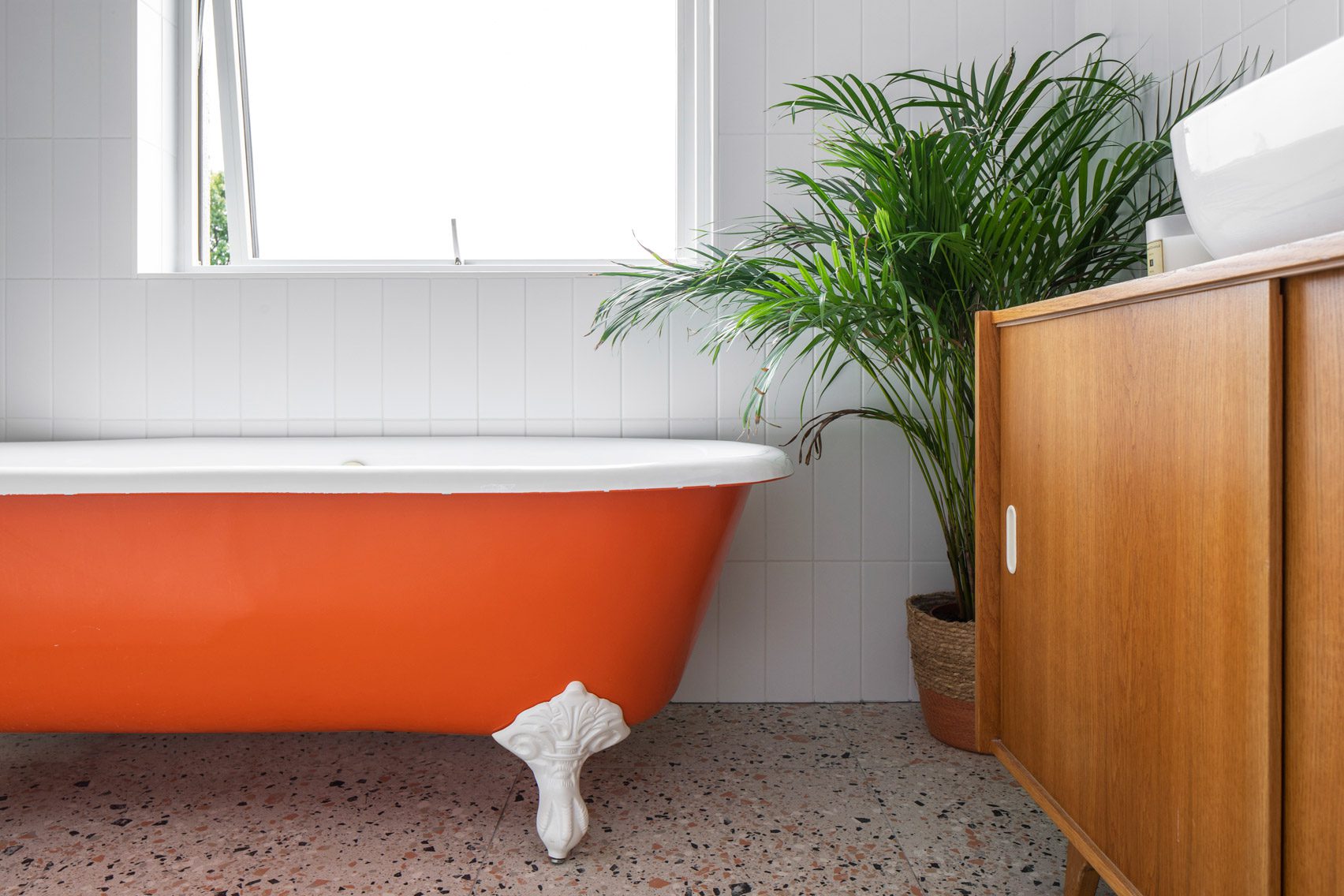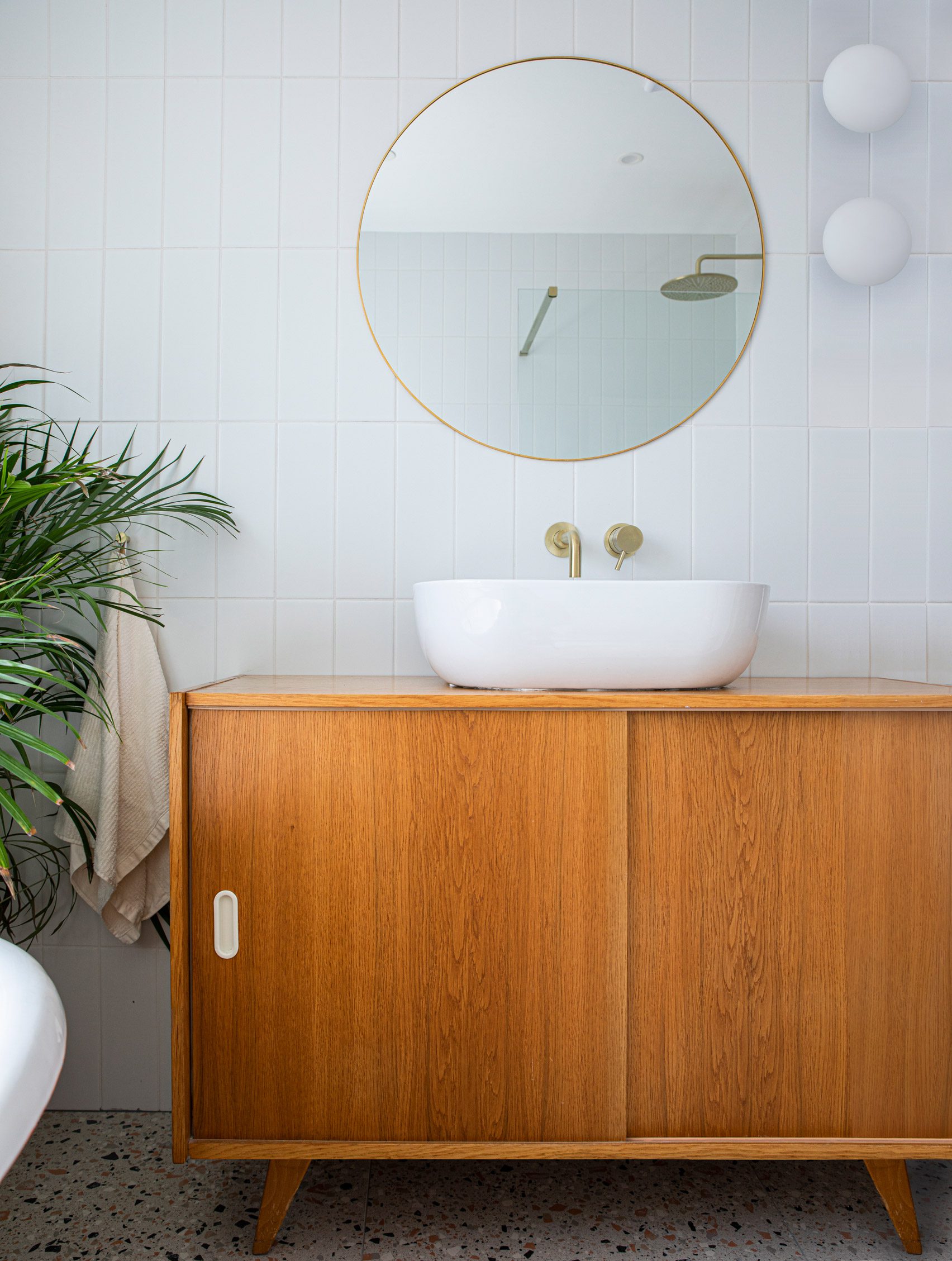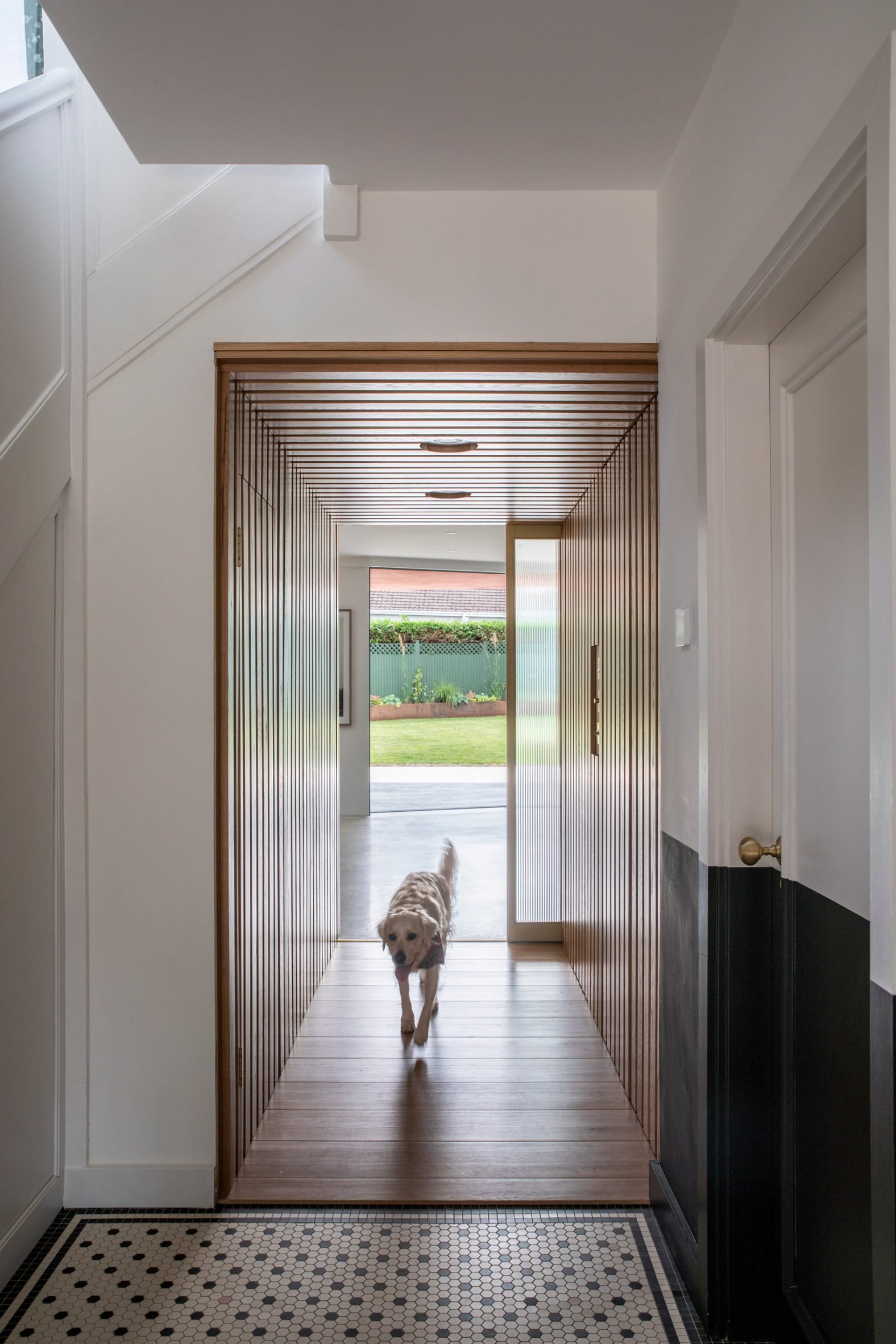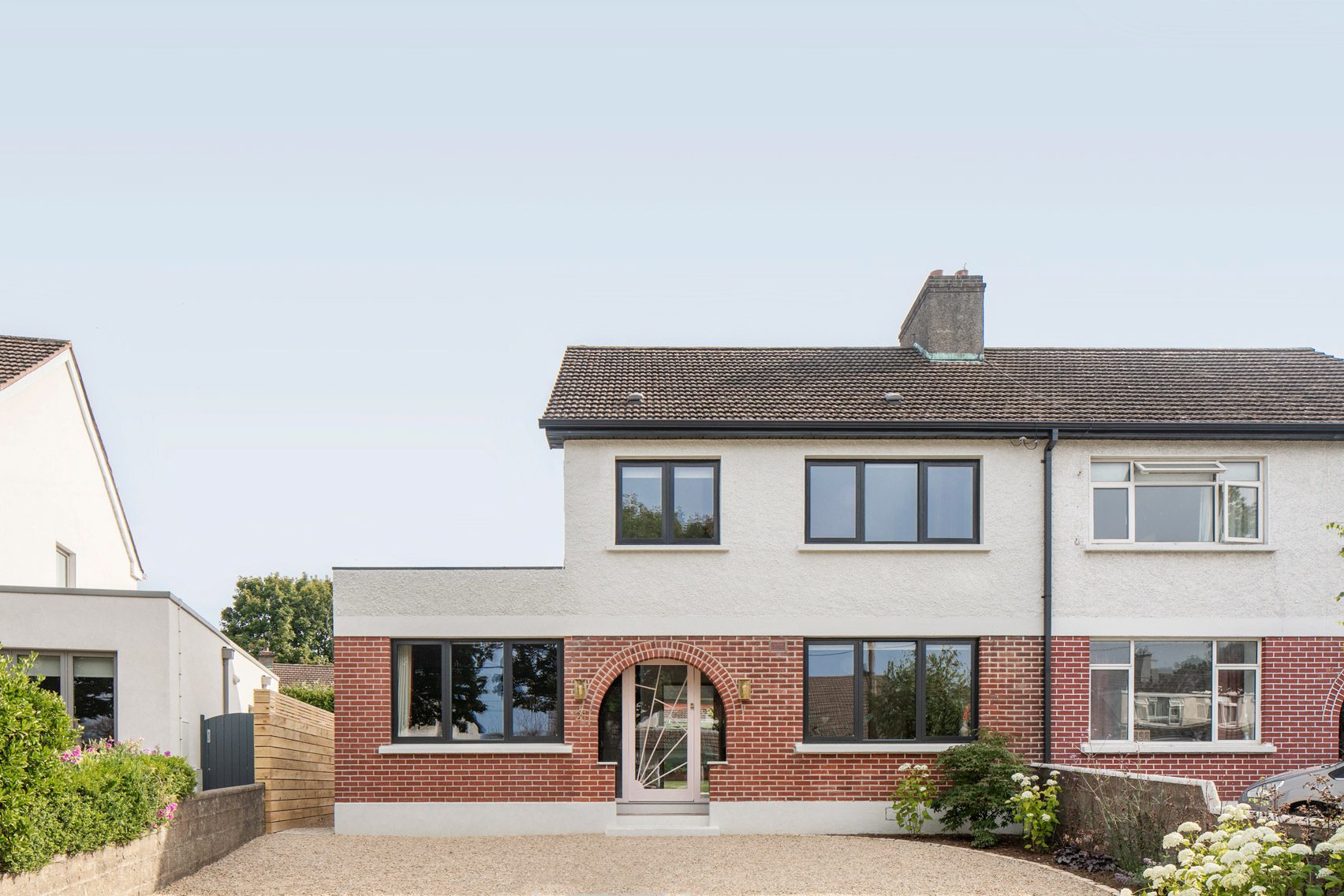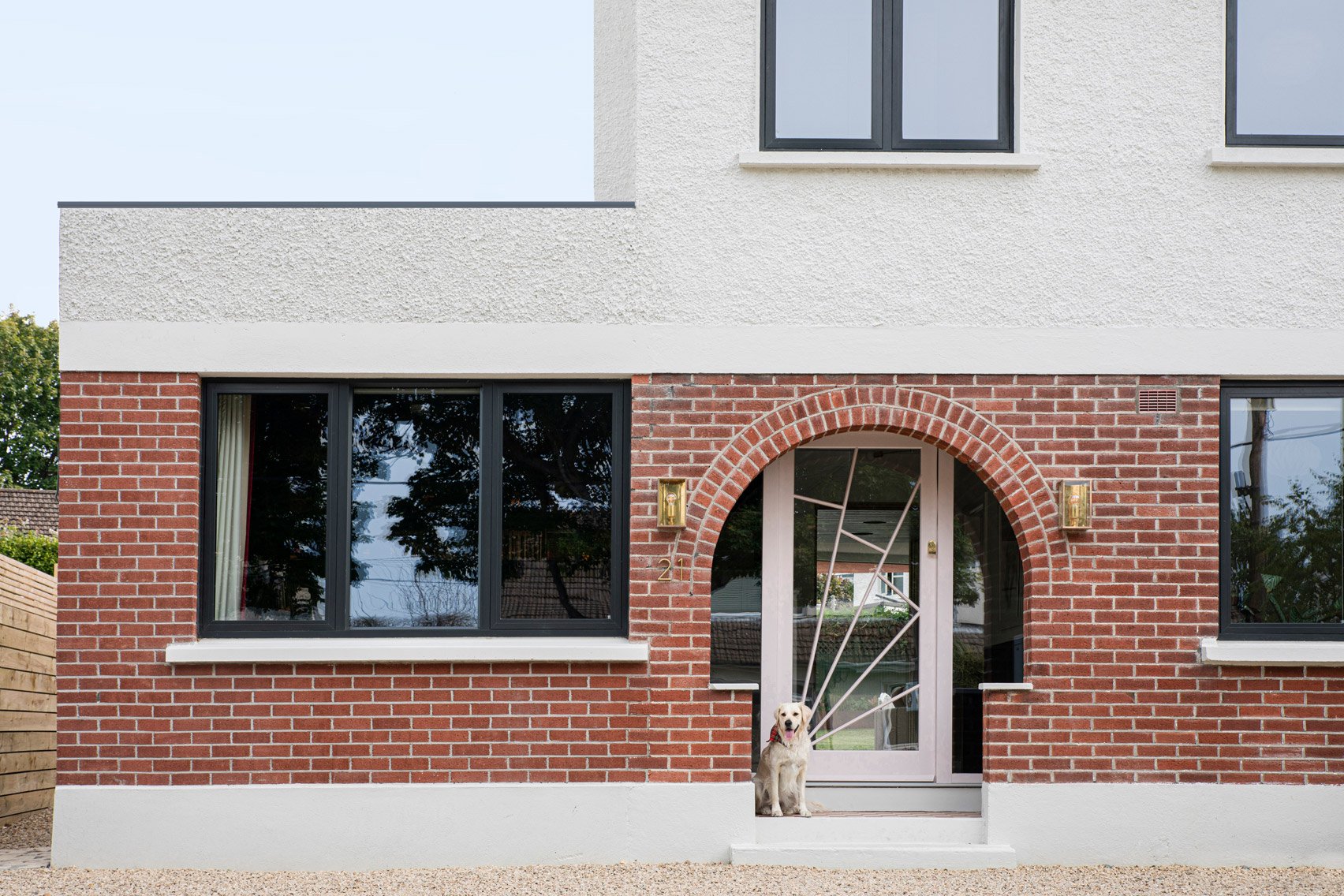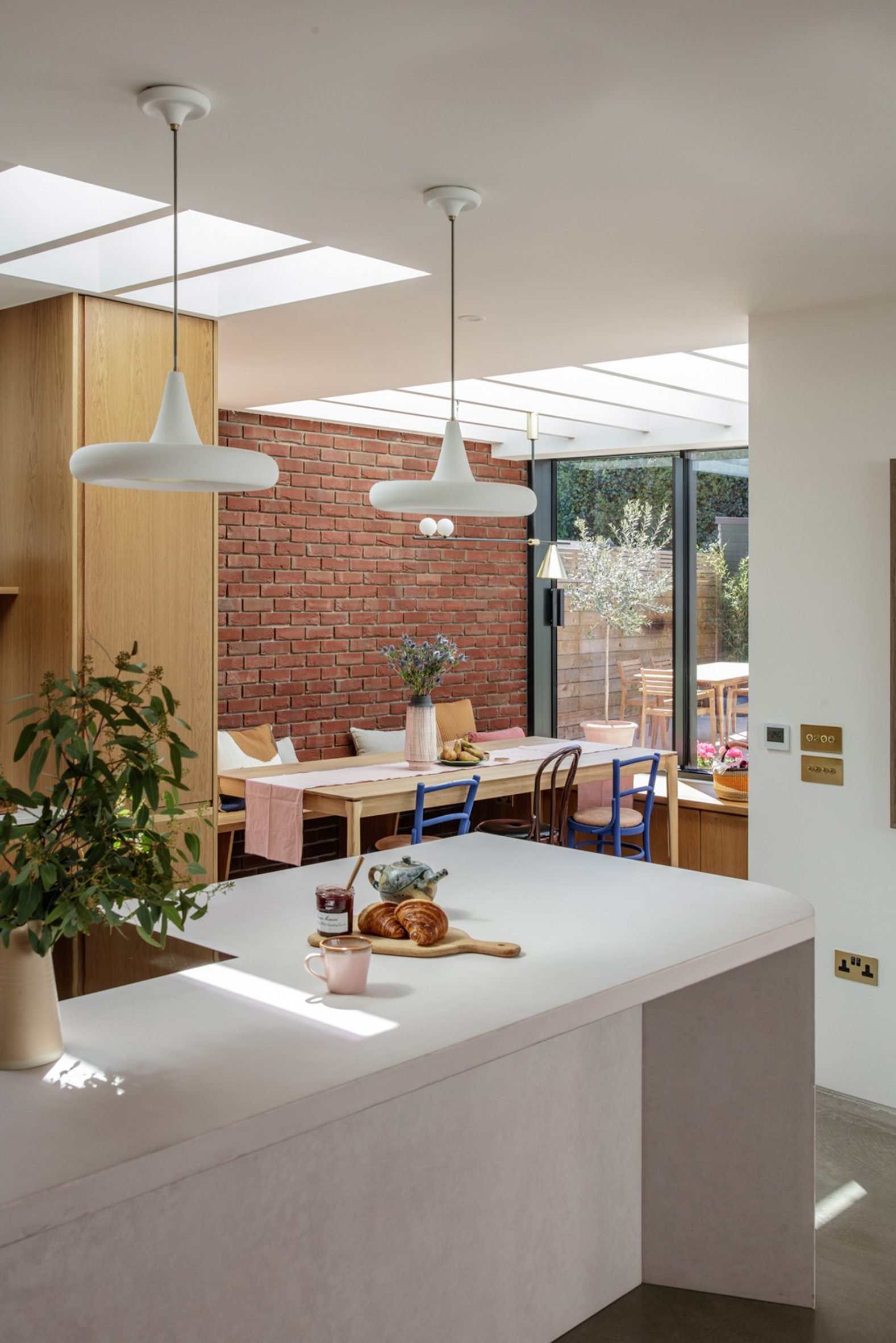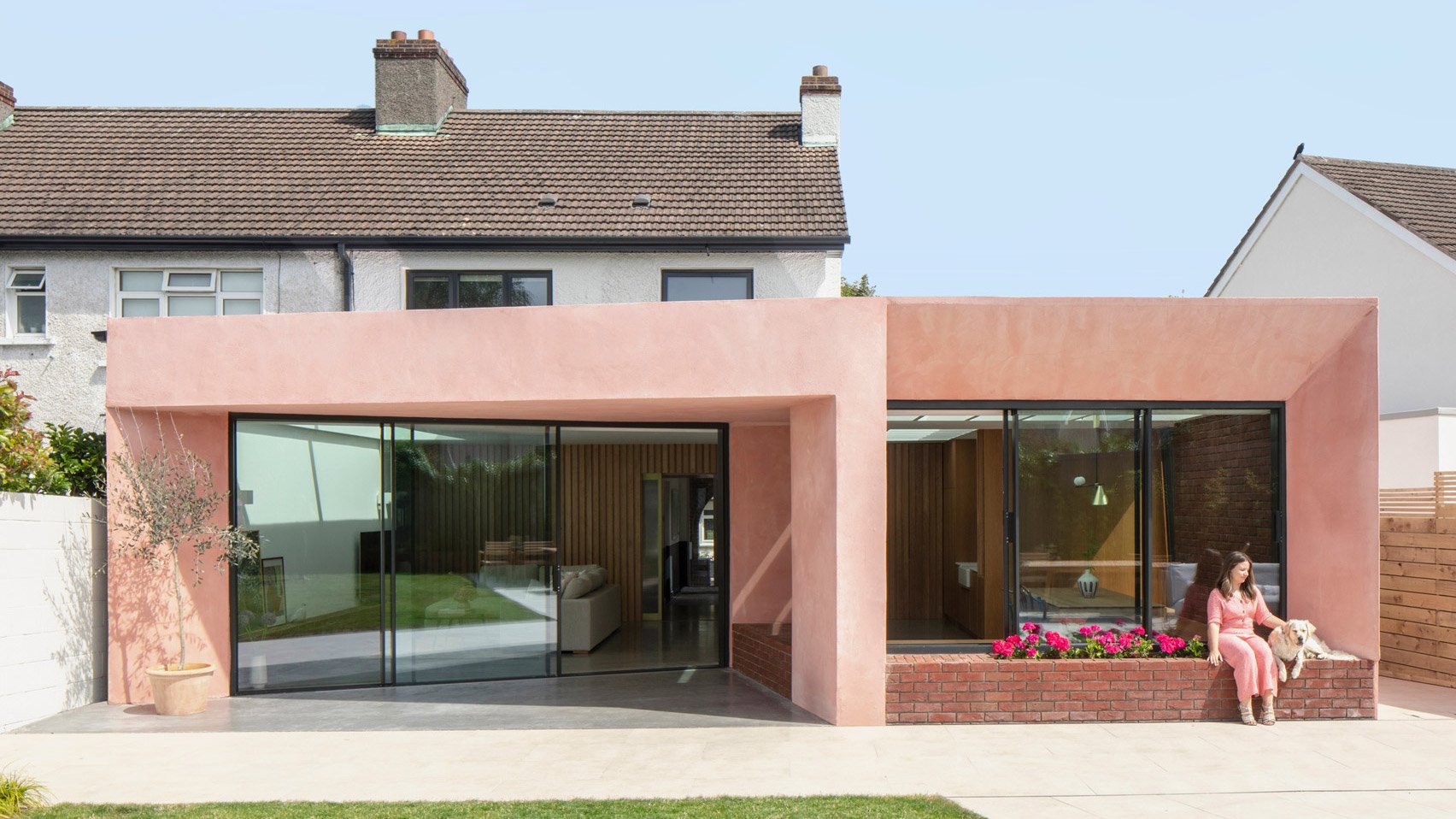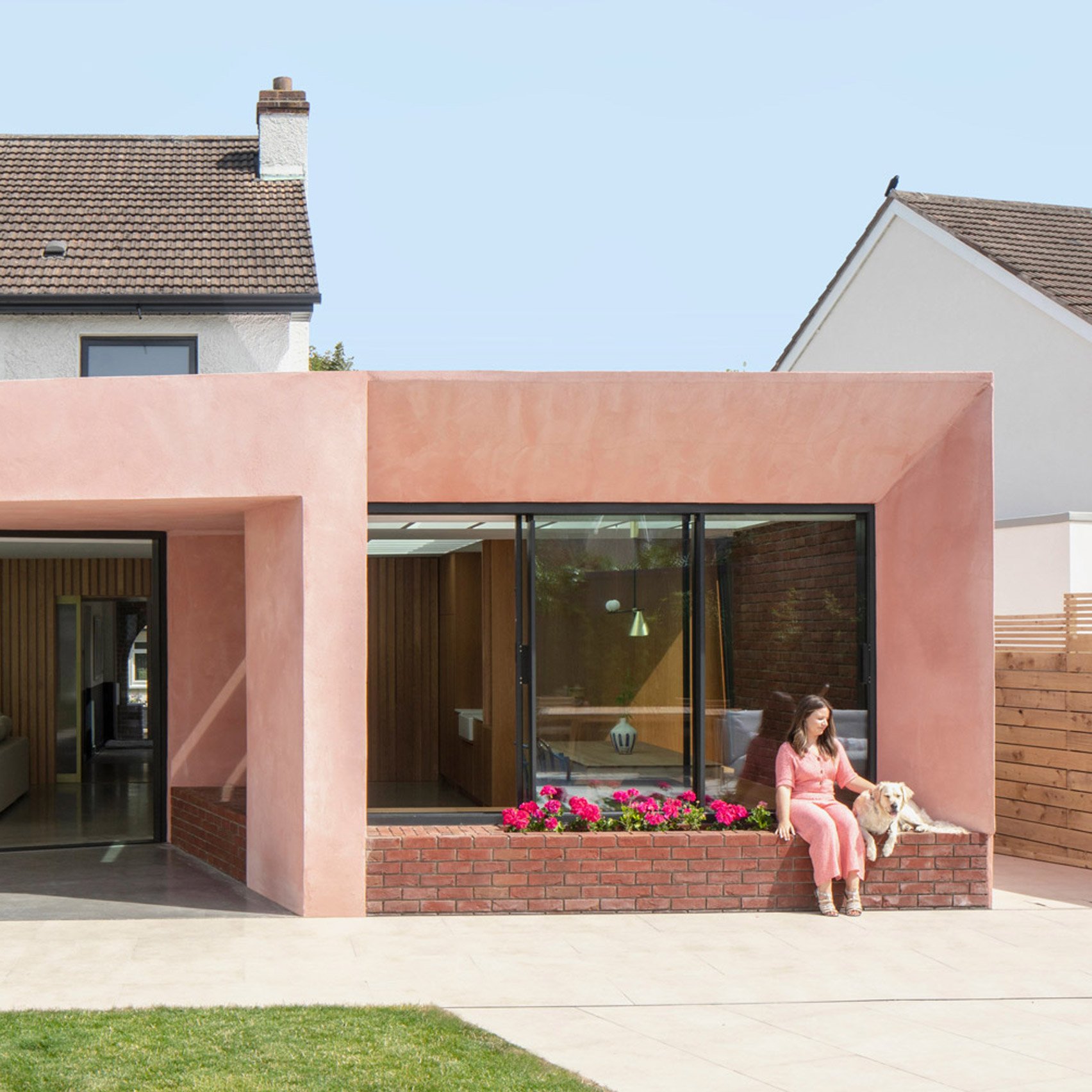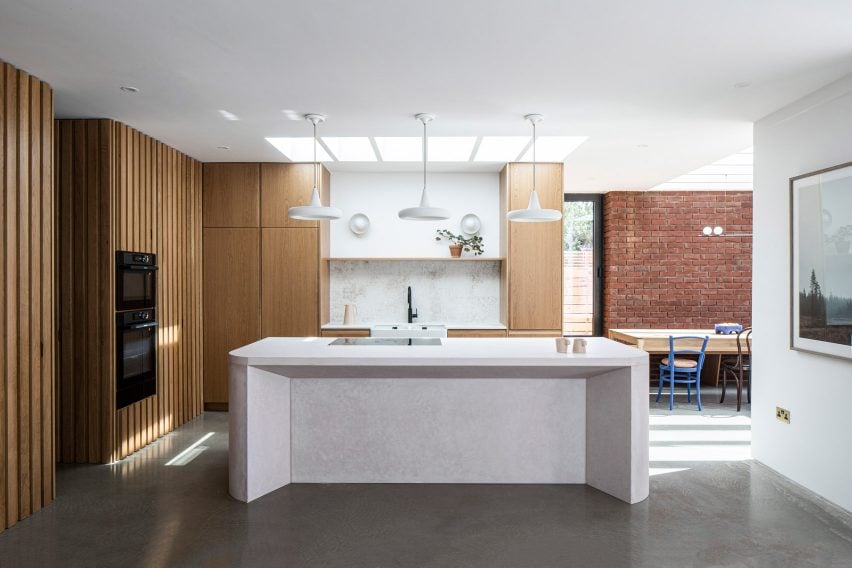 from dezeen