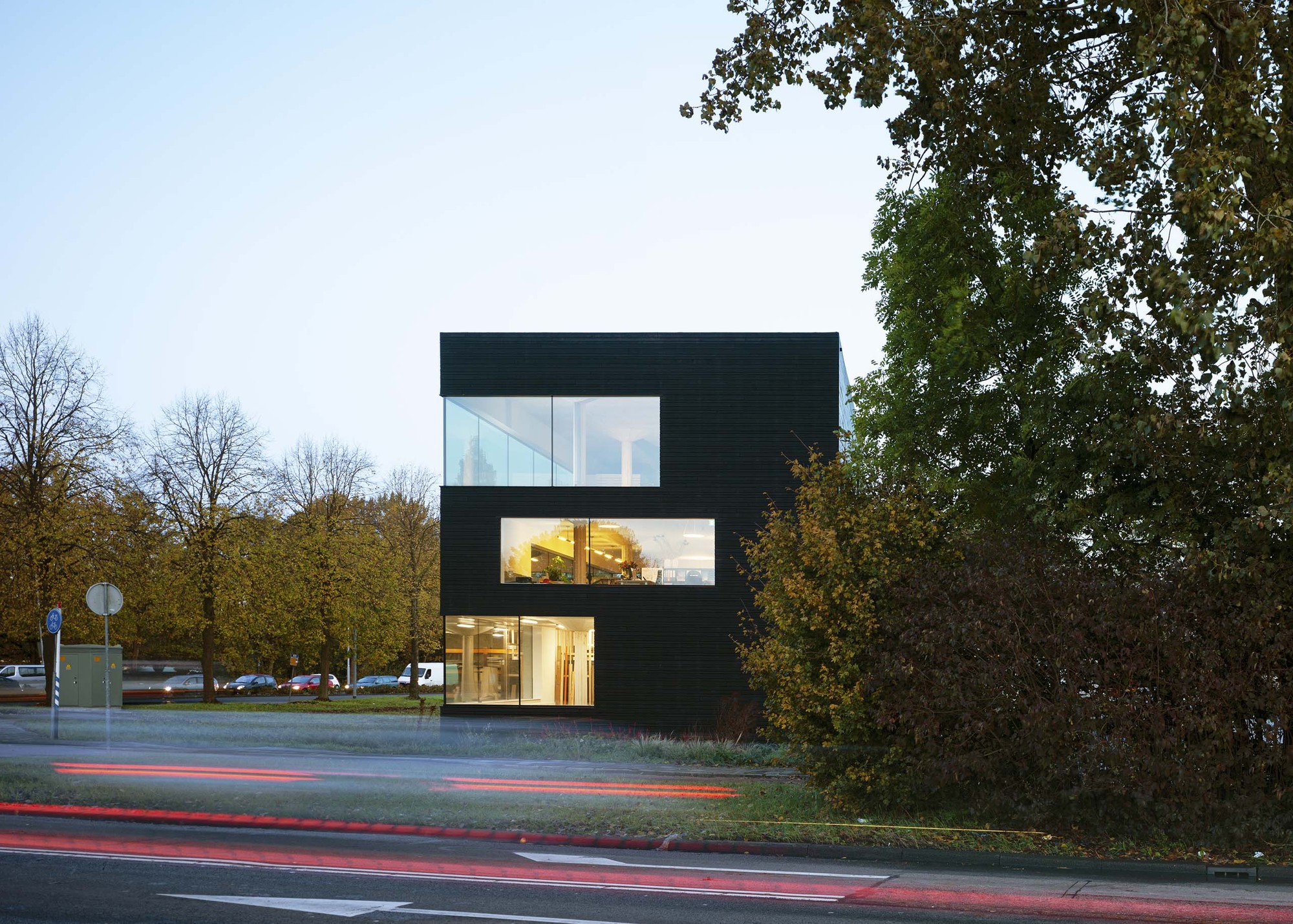 검은색 우드판넬이 표현하는 심플한 건축어휘가 인상적인 건물은 13Speciaal를 위한 작업실 및 쇼룸으로 제안된다.
교차로, 도로와 면하는 입면 디자인은 최대한 개방을 선택, 건물의 인지성을 확보하는 동시에 숲으로 연결되는 입면은 원형 창문으로 최소한의 확장을 표현한다.
Terbregsehof 11 is the new headquarters office, workshop and showroom for interior design and build company 13Speciaal. At a corner in the canal, the building is located in a kind of 'no man's land' beside a highway crossroad on the outskirts of Rotterdam. The building replaces a abandoned house that was bought by the client in 2016 and had been squatted for years. The building stands directly in the water on two sides, with its exterior forming the retaining walls of the canal. The design comprises a ground floor workshop, first floor office and a showroom to exhibit the company's work that has expansive views on the third floor. Like a timber Stanley Kubrick monolith with openings punched in for the sun to shine through, the building overlooks the busy traffic intersection as well as the wooded park Kralingse Bos diagonally opposite.

Loer Architecten was commissioned by 13Speciaal to design the new all-encompassing office and showroom for the client in 2017. The brief was to create a bespoke building that would reflect the company's ambition, expertise and skills in design and construction, drawing together a broad team of thinkers and makers. Terbregsehof is the first foray into a new neighbourhood for Rotterdam known as Nieuw Kralingen that will be developed by the municipality in the coming years. The client's philosophy and tailor-made design run through every part of its new headquarters.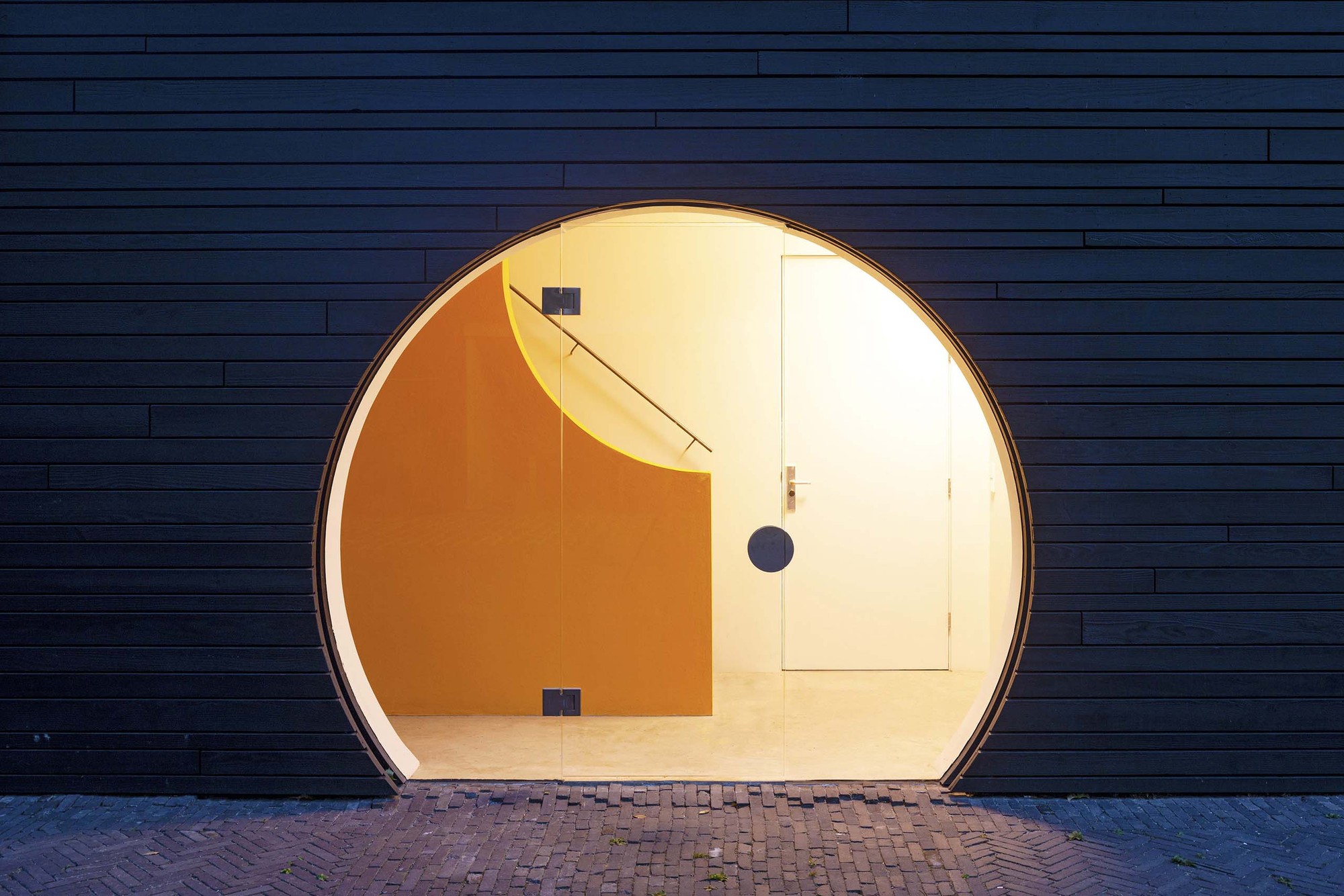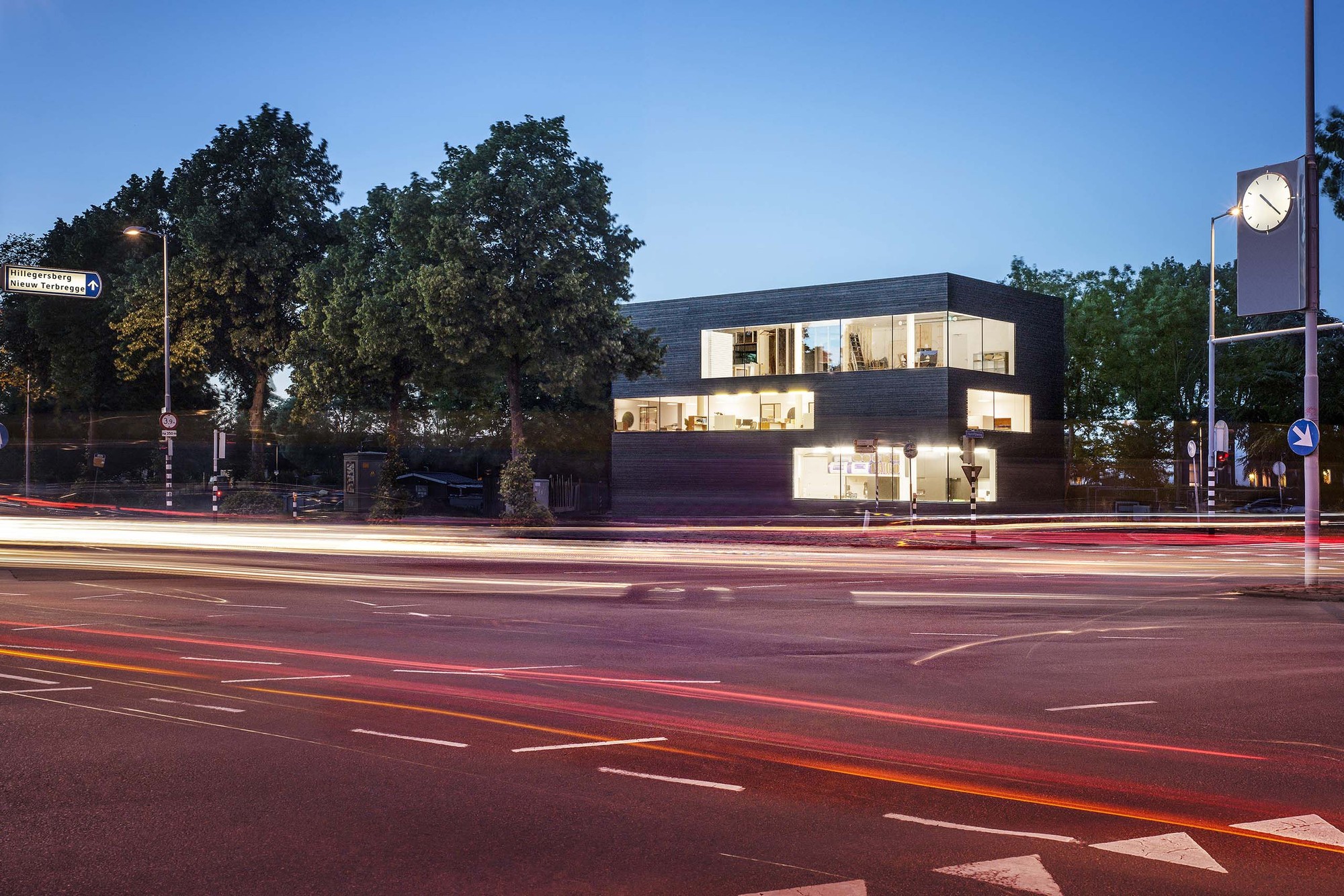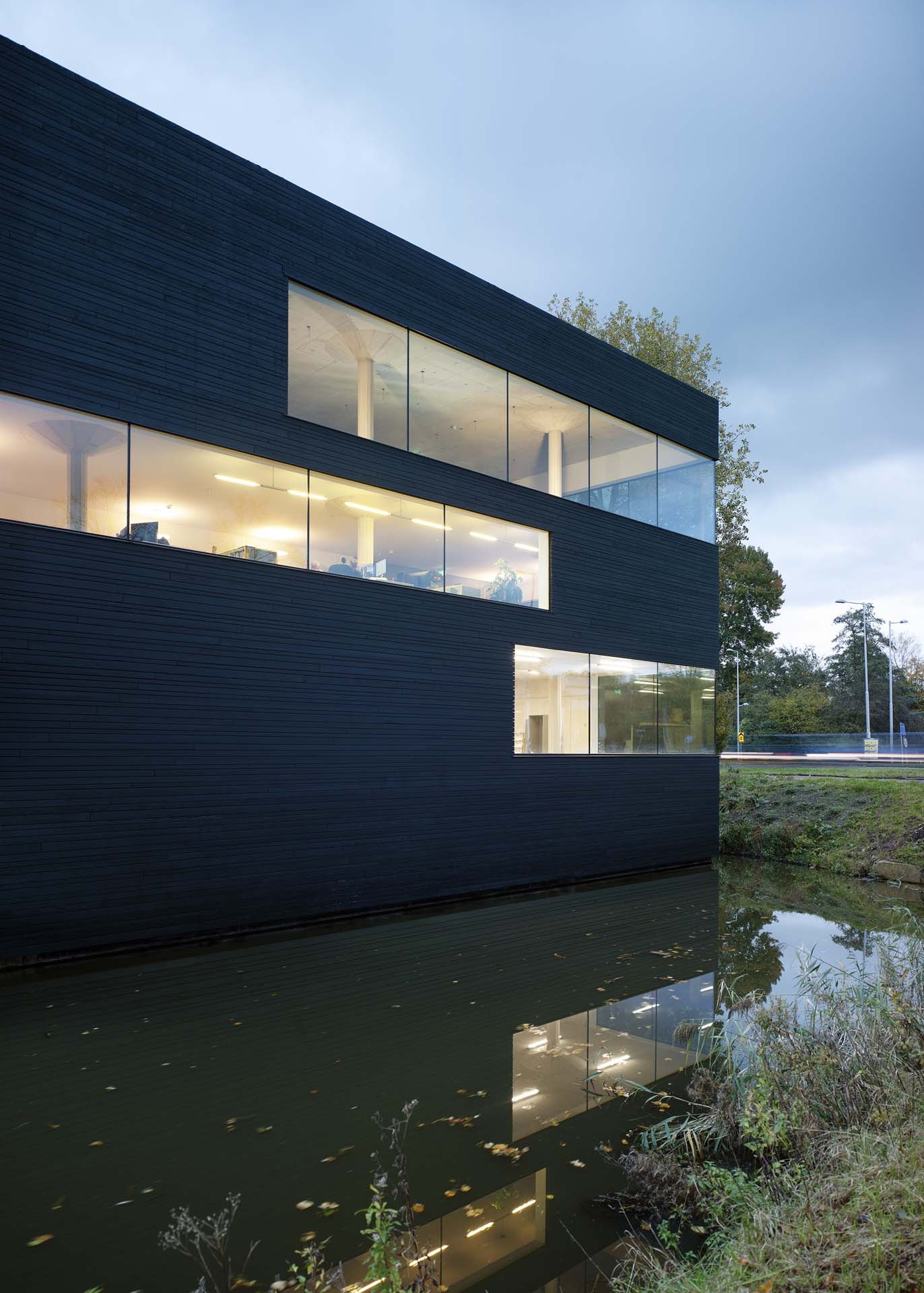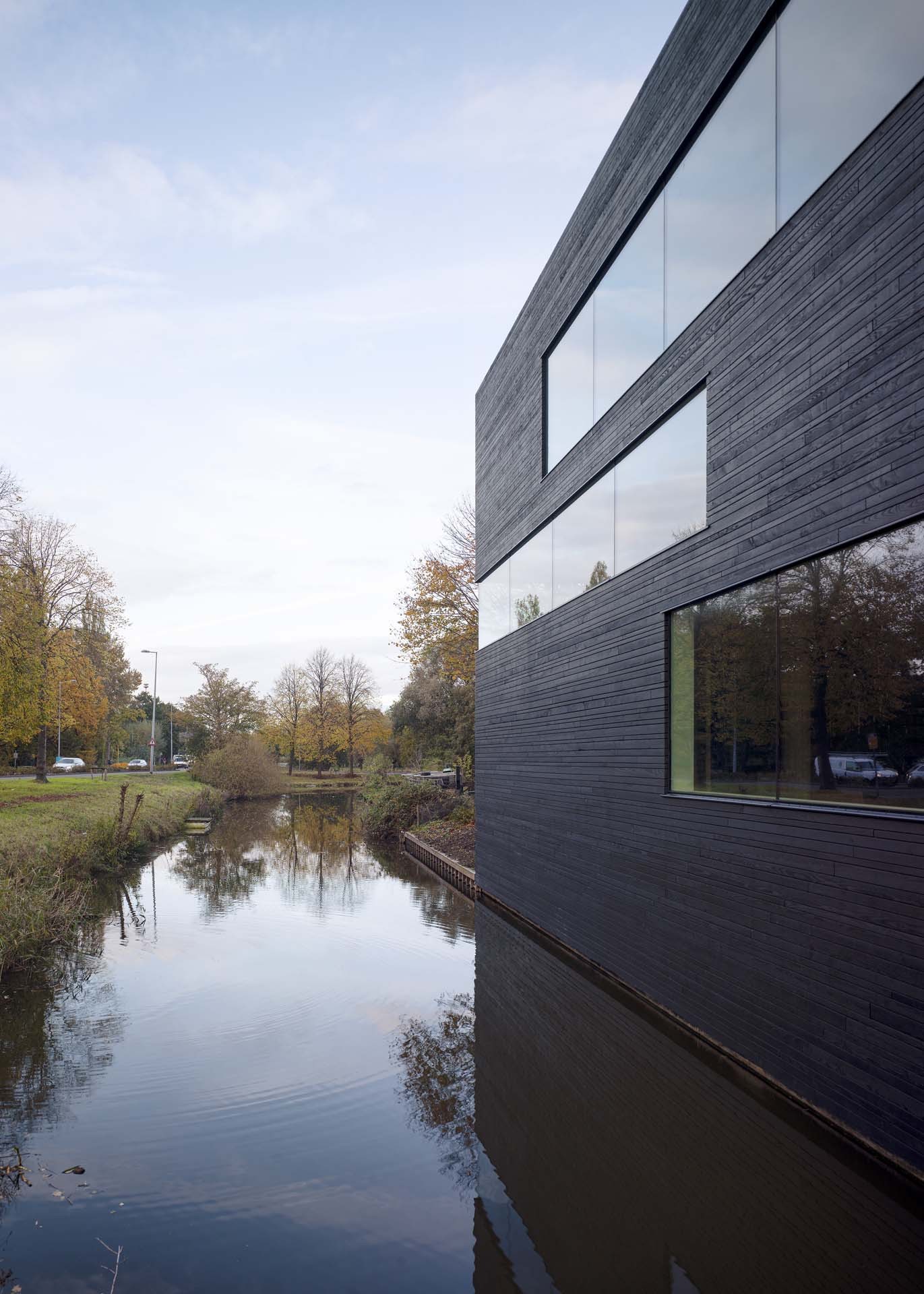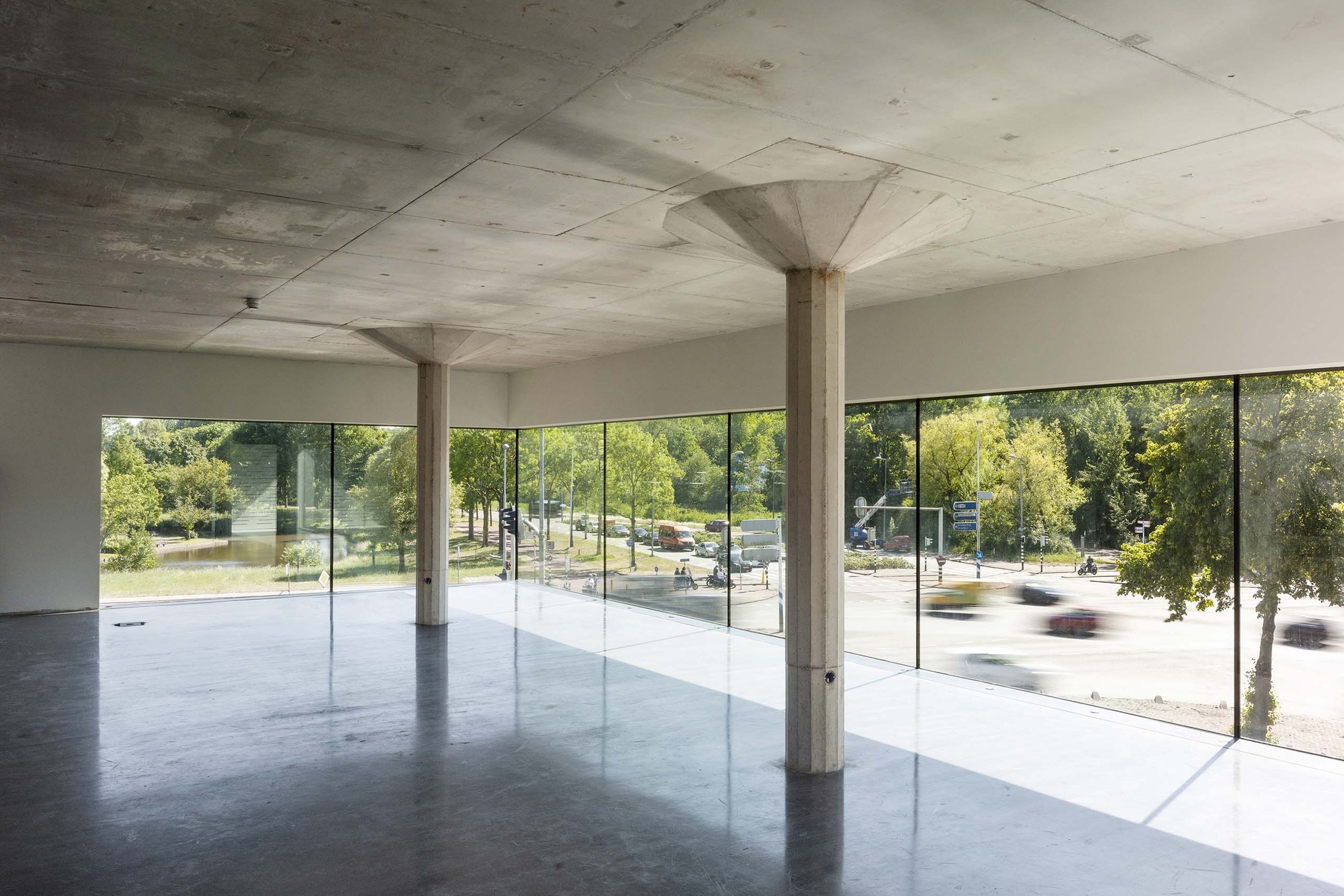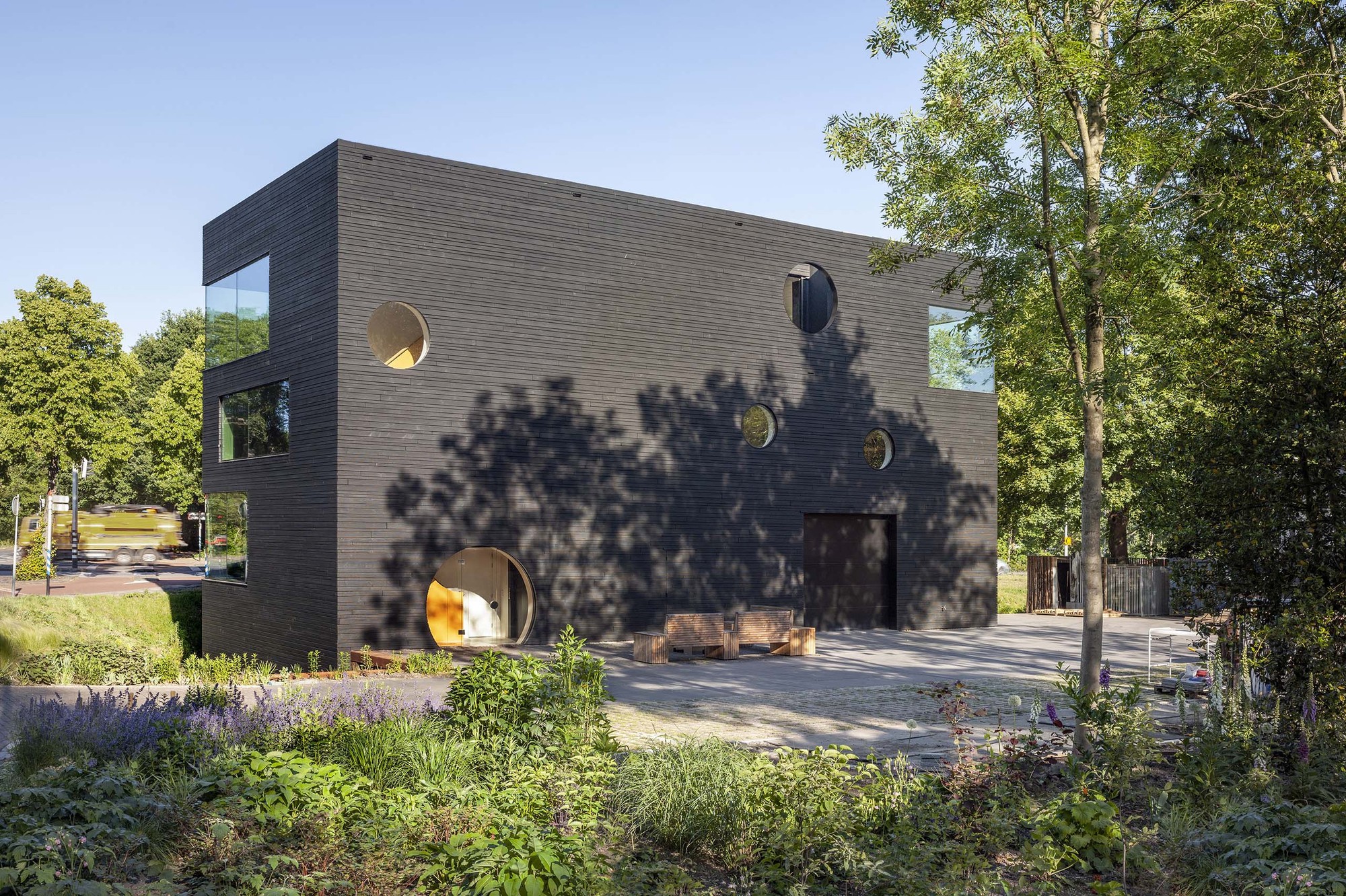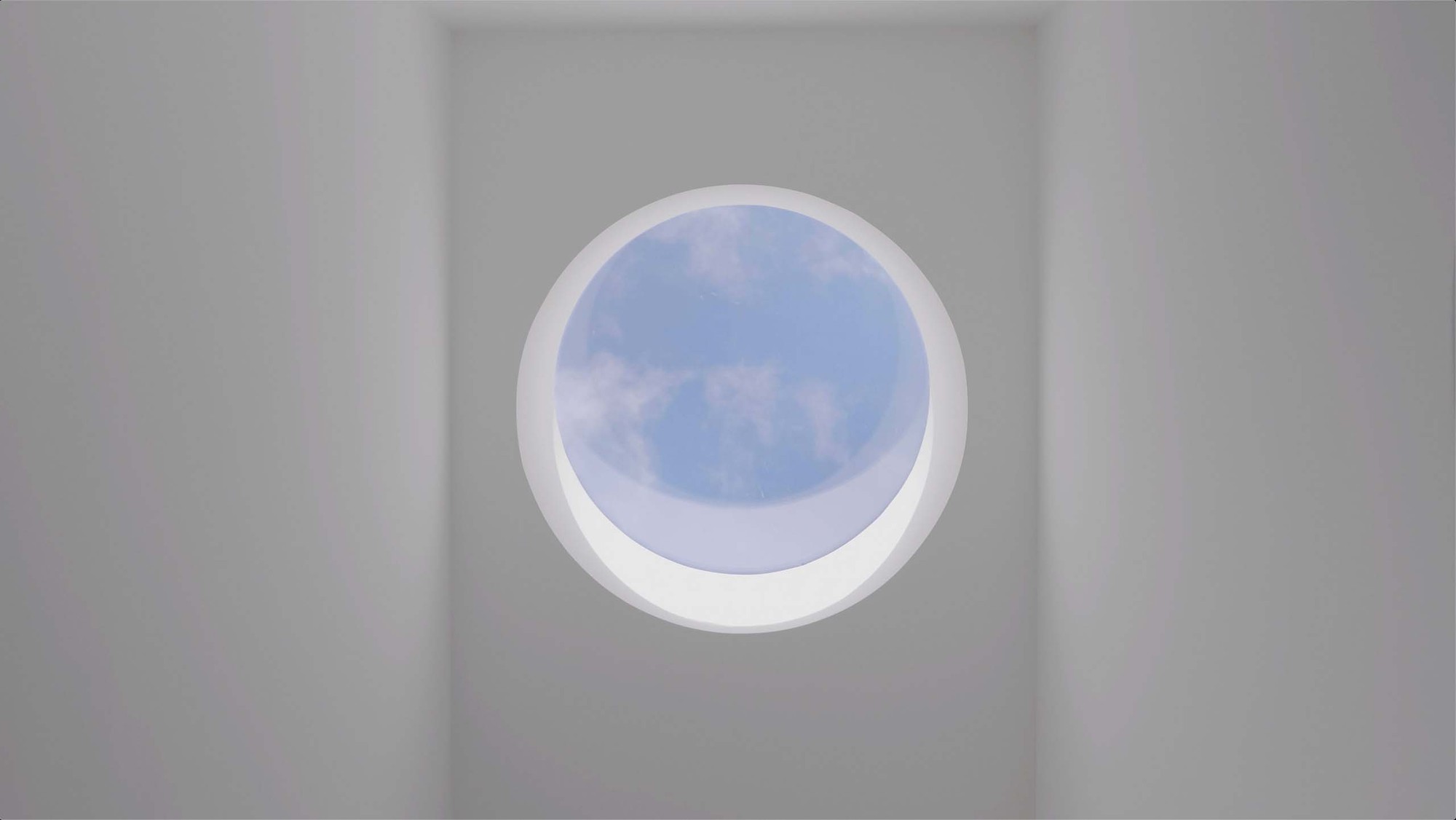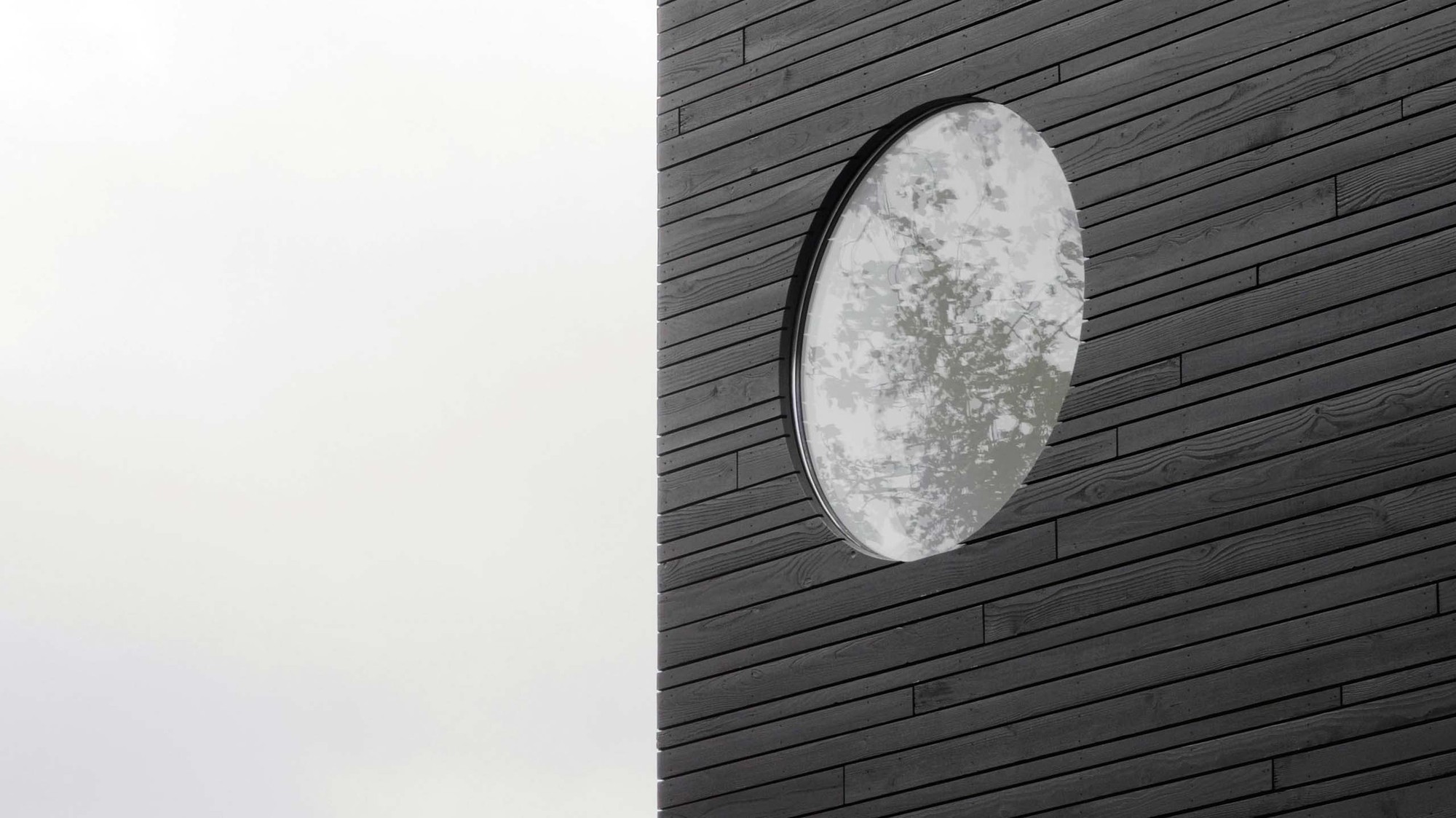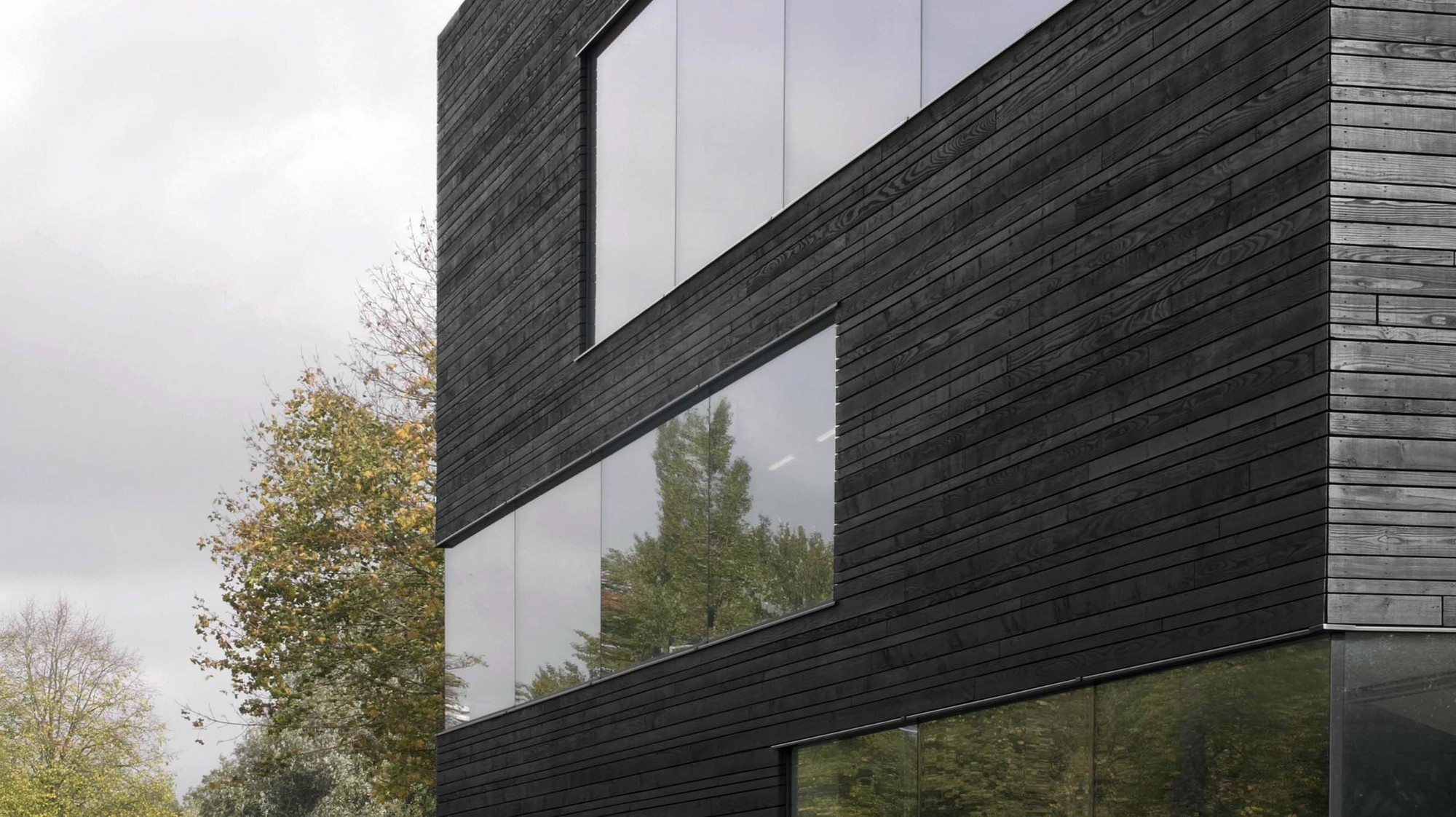 from archdaily