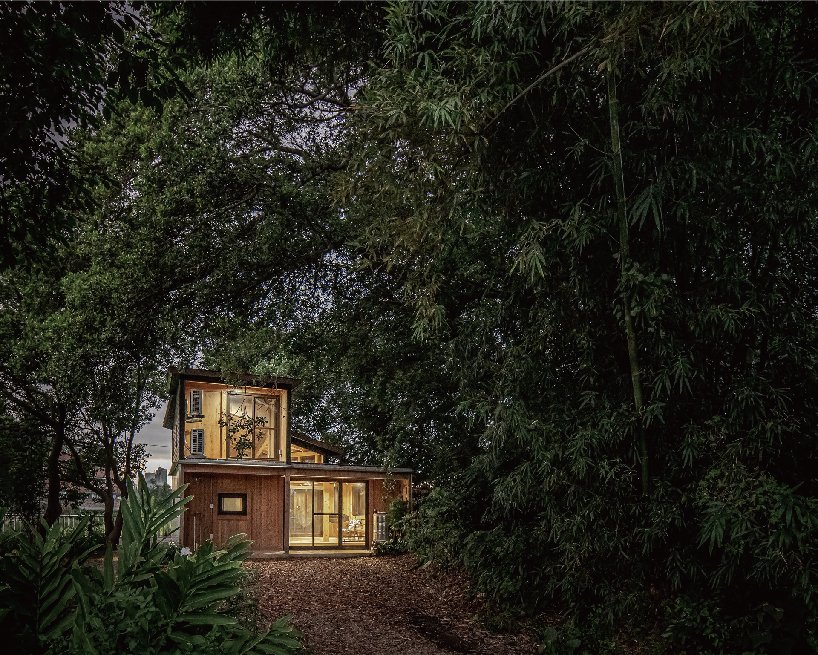 dot and associates-house ½ single housing
주변 자연환경을 존중하는 동시에 공존을 목표로 이번 목조주택은 설계되었습니다.
이를 위해 설계자는 덥고 습한 대만의 기후에서 목조 구조의 내구성을 테스트 하기 위해 지붕을 씌우지 않은 채, 목조 구조물을 두번의 봄, 여름, 가을, 겨울을 보내면서 실험 하였습니다.
총 60㎡ 규모로 이루어진 내부는 주 생활공간이 위치한 1층과 침실이 위치한 2층으로 구성됩니다. 1층 생활공간에는 거실, 주방, 식당, 욕실이 배치됩니다.
cozy timber-clad family home is nestled amidst green forest in taiwan

dot and associates designed a wooden family home in the nature of taiwan with the aim to allow the quality of the house to reopen perceptions that have been clouded by the city's busy urban life. the architects decided to leave the house half empty instead of filling it with desires and so, they called it house ½.

dot and associates in cooperation with a carpentry factory in kochi, japan, built the house using a 100% tongue and groove technique, with construction and interior living requirements completed in six weeks. the main feature of this house is how flexible and transformable it is. the furniture pulls out into the outdoors, the barbecue grill becomes a kitchen, and camping chairs become living room chairs.

blending in with the surrounding landscape without cutting down a single tree was the top priority for building this wooden house. the designers deliberately left the roof open, and let the wooden structure survive two springs, summers, autumns, and winters, to test its durability in humid and hot taiwan. with a total of 60 square meters in size, the first floor is a living space with a living room, kitchen, dining room, and bathroom, and the second floor is a loft space for sleeping.

the architects designed a white pavilion at the entrance next to an existing temple for visitors to take a rest. a small loft room and a large central pillar– which is the symbol of family bonding– are placed upstairs in front of the hallway to support the home and bring a sense of belonging. house ½ aims to get away from the chaos and desires of the city and to return to the sensory to feel the beauty of life.

name: house ½ single housing
designer: dot and associates
location: pingzhen district, taoyuan city, taiwan
photography: original image studio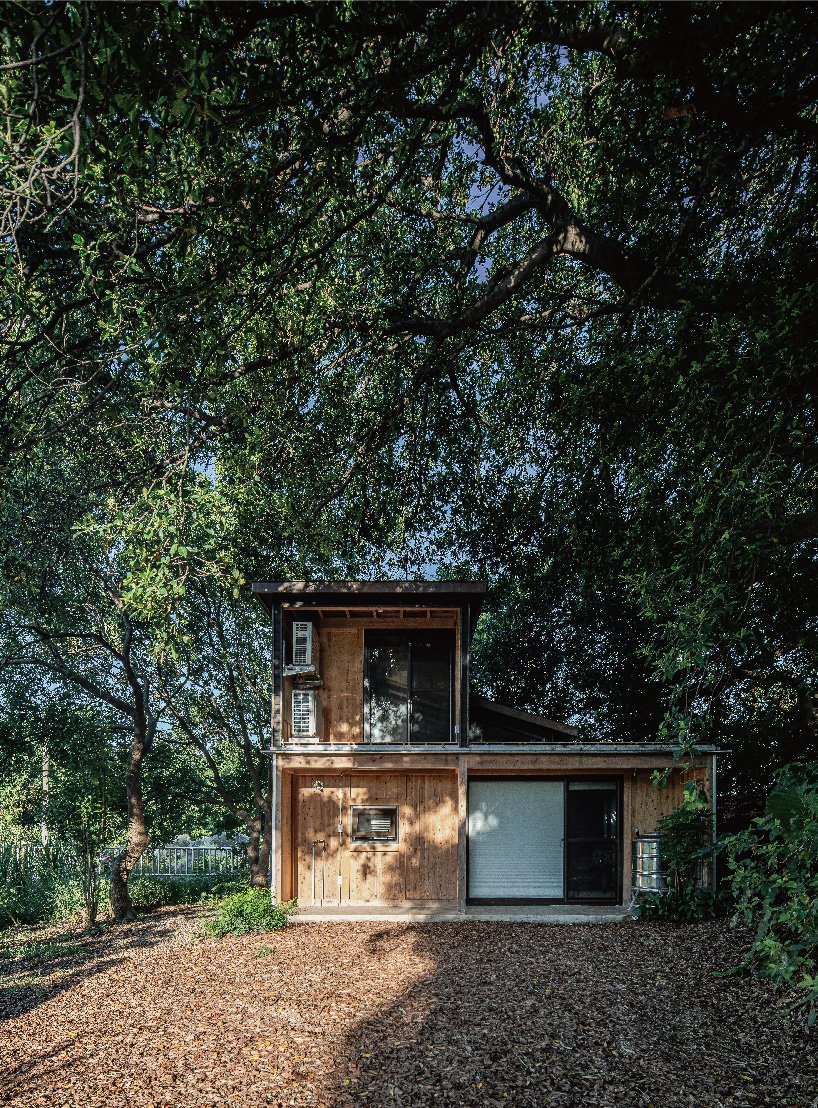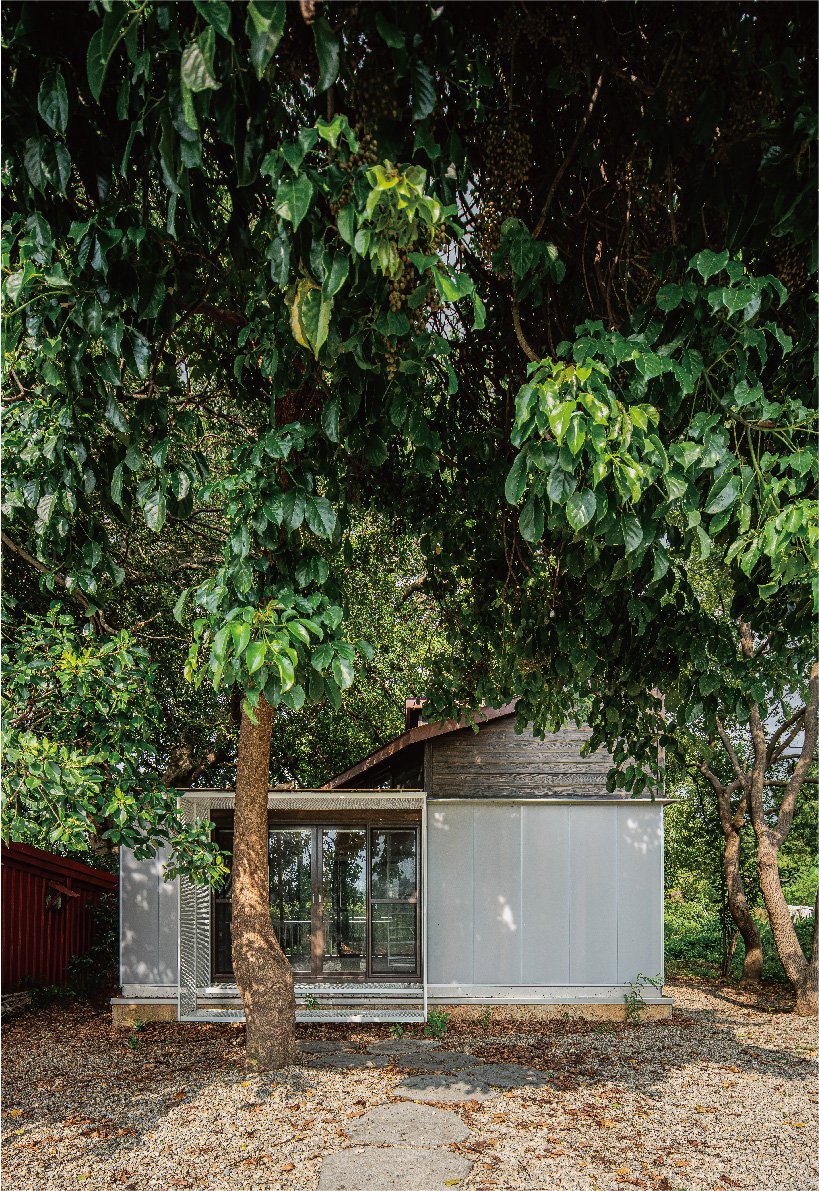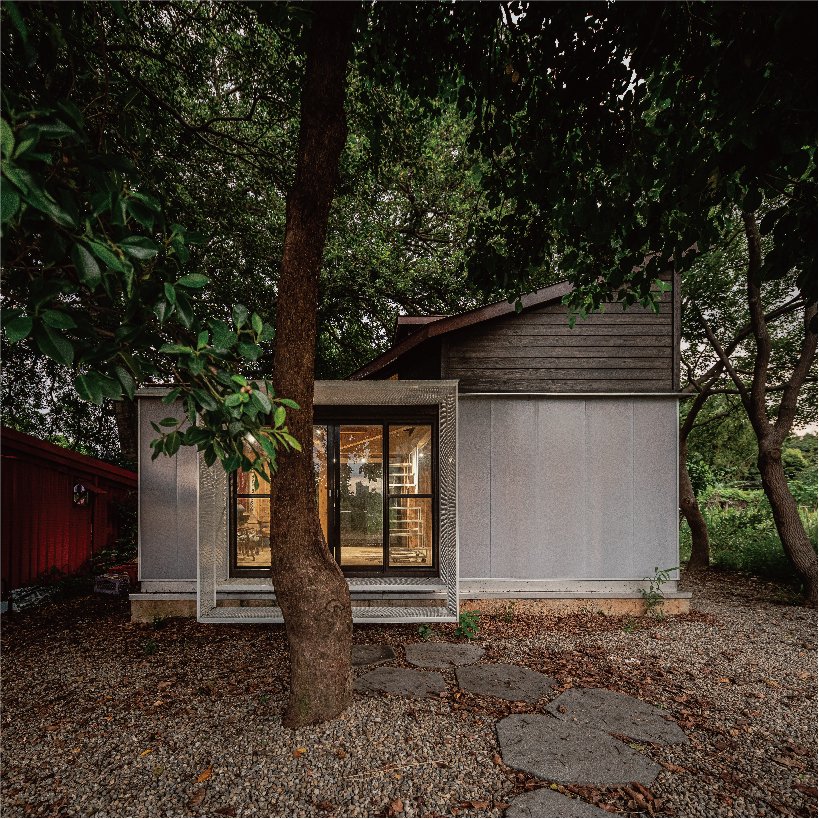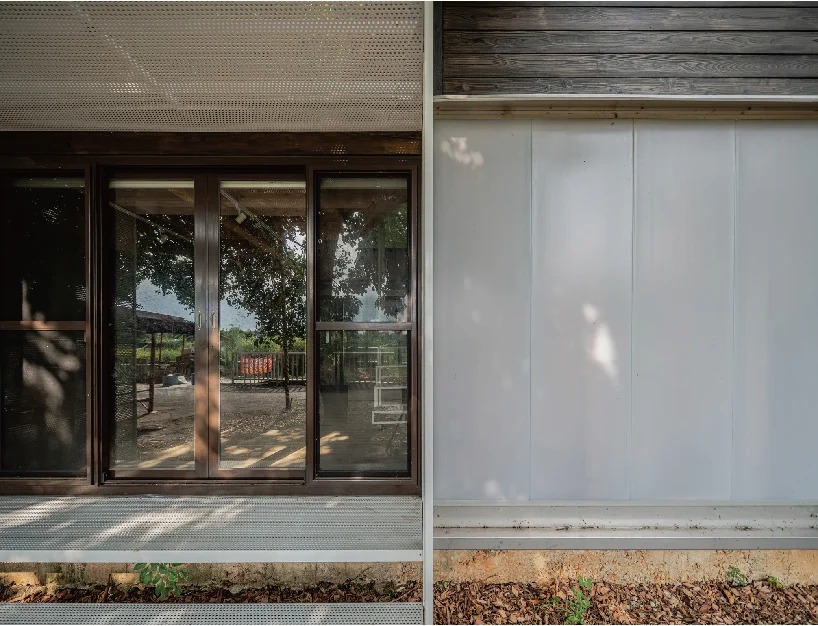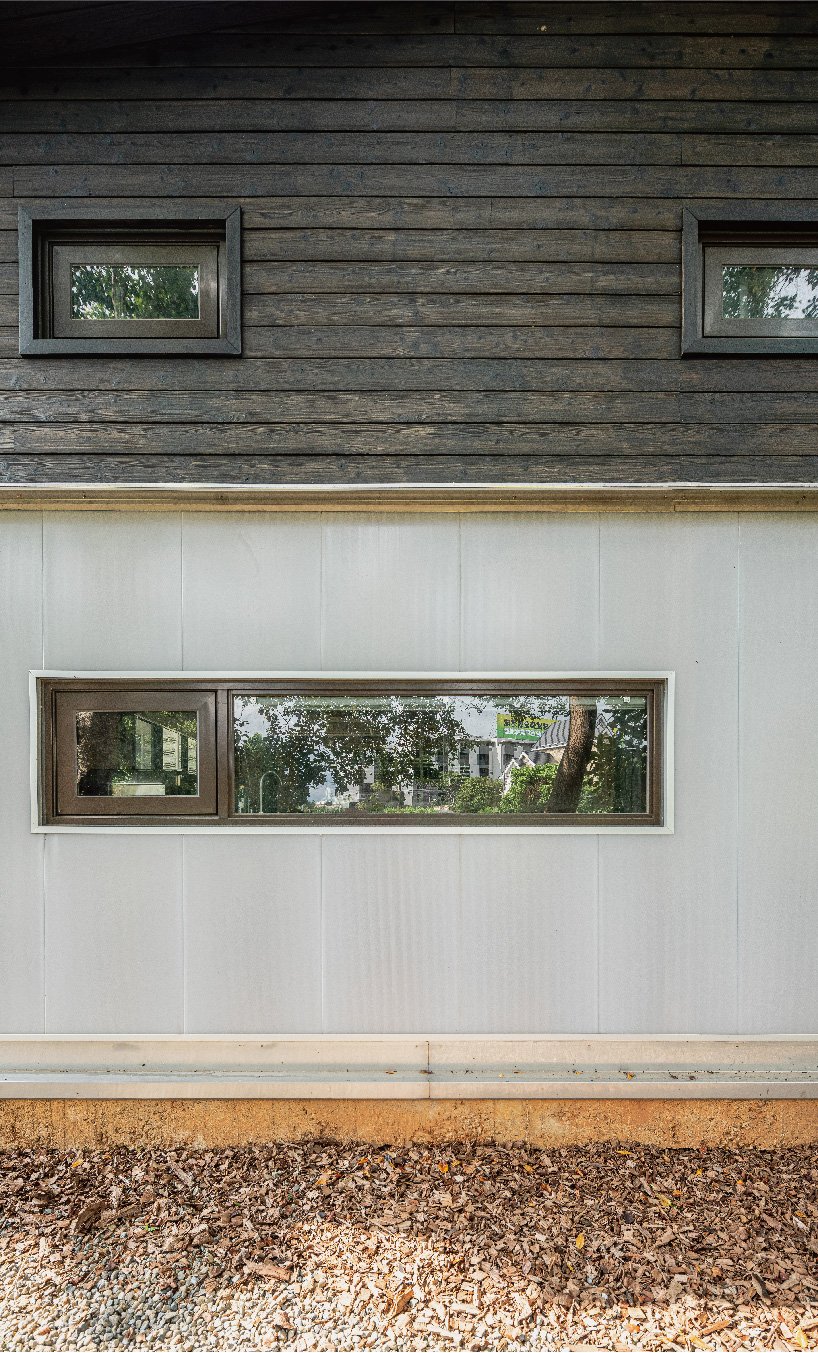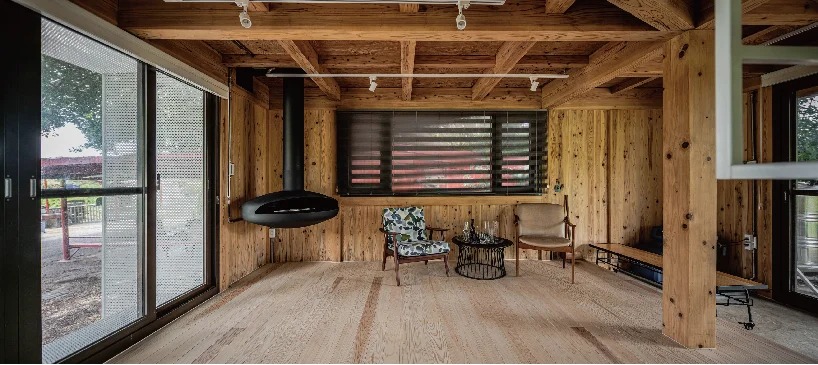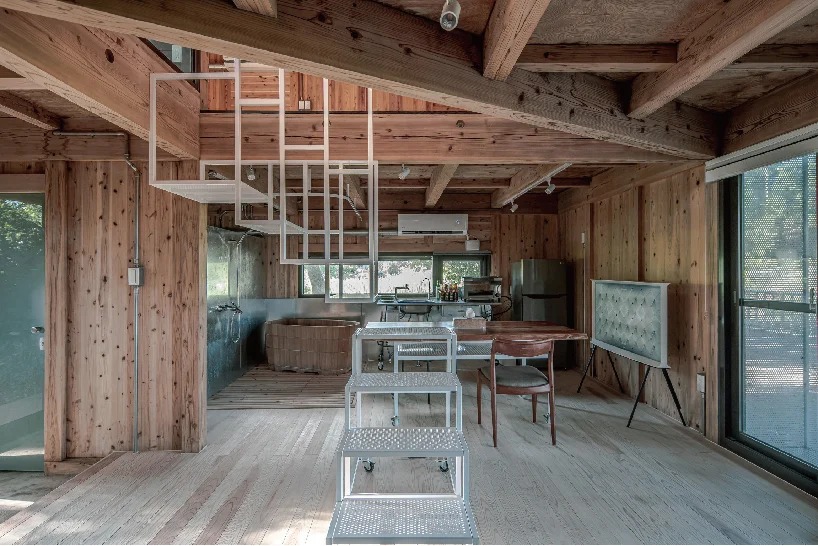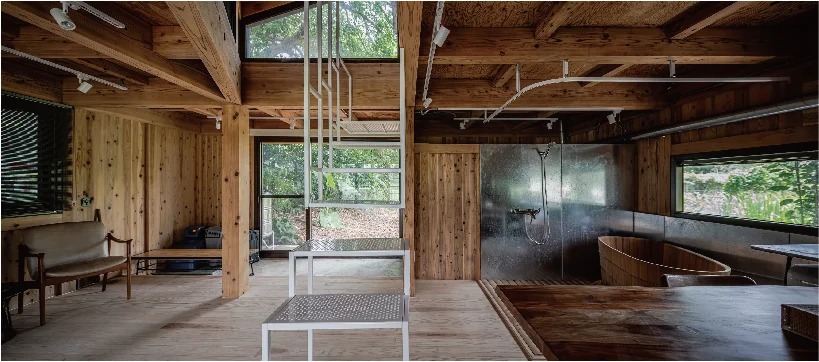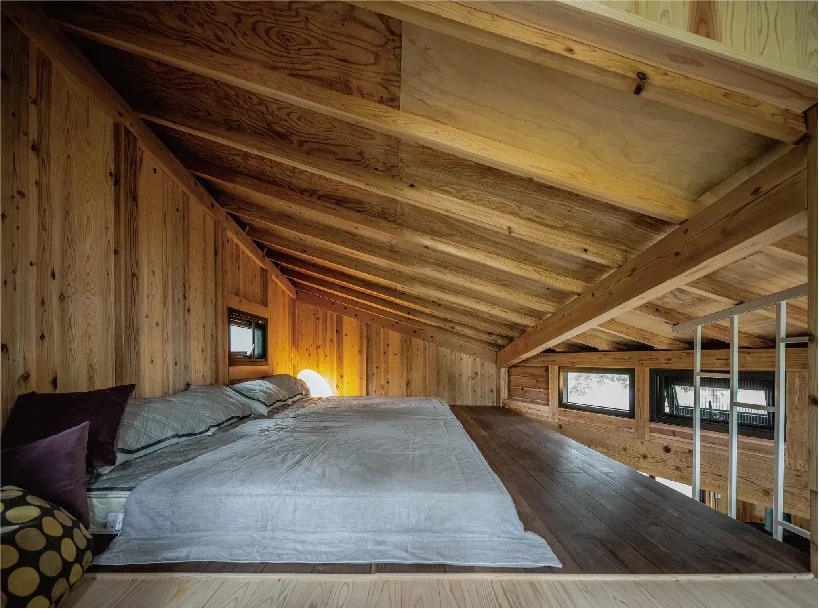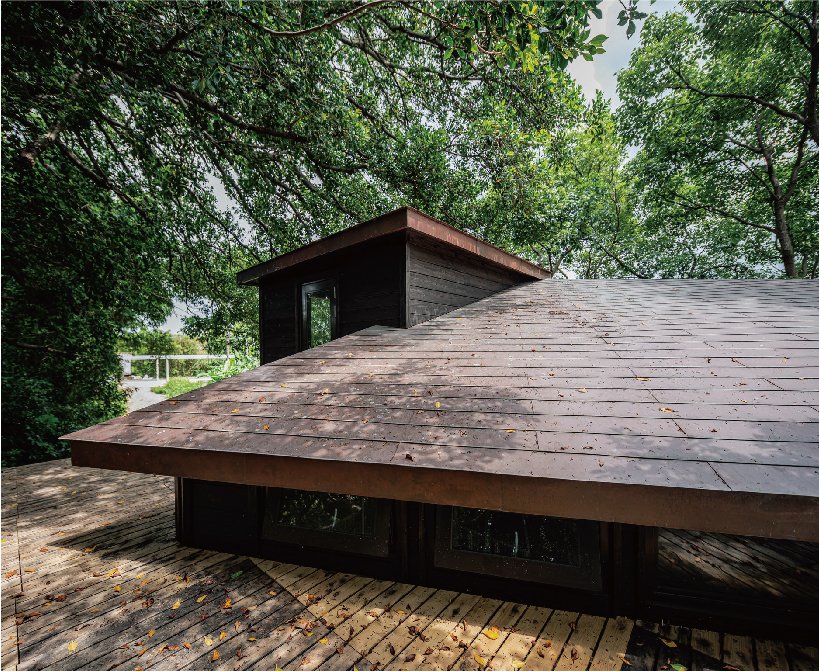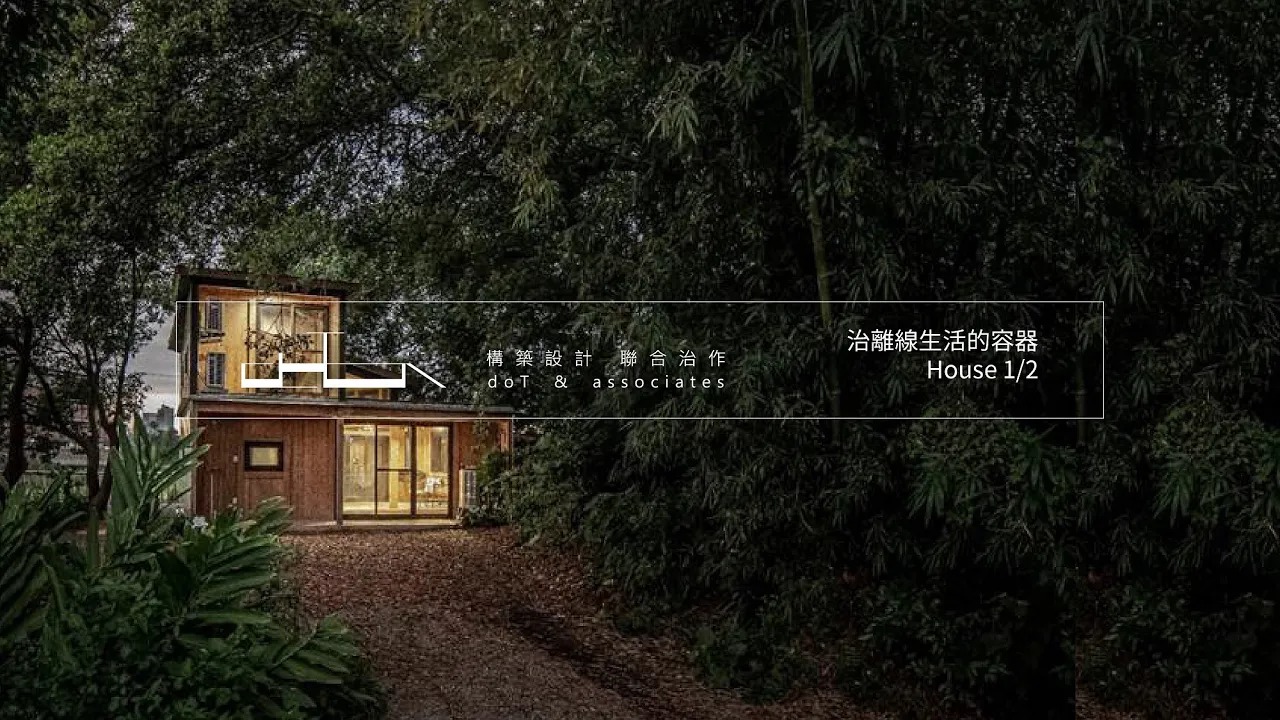 from designboom