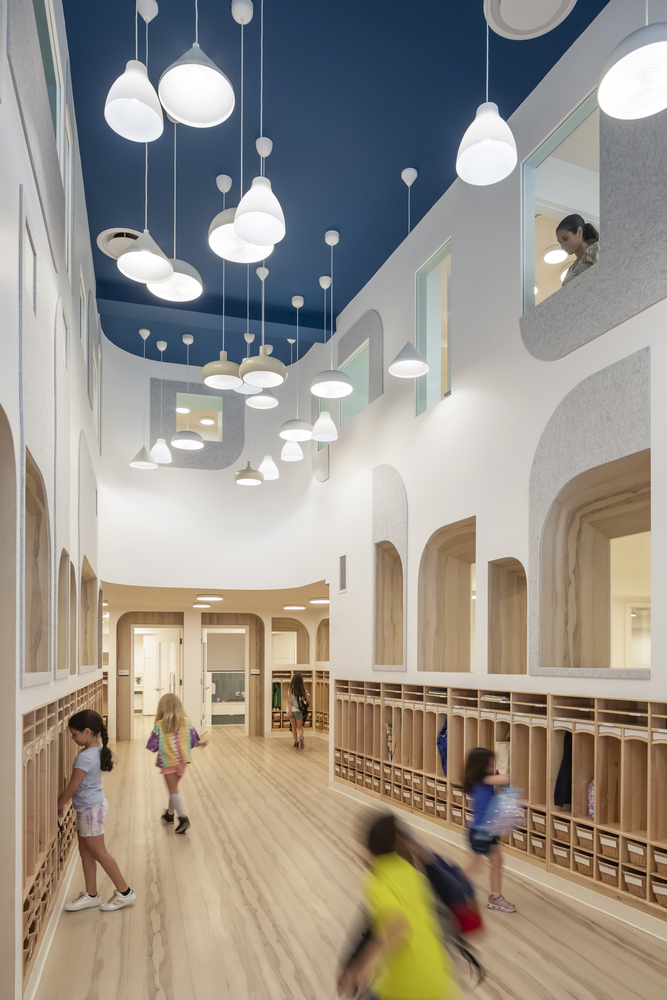 Barker Associates Architecture Office-City Kids Educational Center
베이커 어소시에이트 아키텍쳐 오피스
시티키즈는 브룩클린, 윌리엄버그에 위치한 새로운 아동교육센터 입니다. 내부에 위치한 6개의 교실은 건물 가운데에 위치한 중정을 기점으로 2개층 높이의 전창으로 설계되었습니다. 내부 중정 또한 각 교실과 연계 또는 확장되도록 제공됩니다.City Kids is a new childhood education center located in Williamsburg, Brooklyn. Six preschool classrooms open onto a central double height courtyard gathering space lit by a large storefront window. The courtyard features a thickened wall that incorporates the reception desk and storage cubbies and provides a central gathering space for the classrooms.

Windows of varying shapes and sizes in the interior façade allow borrowed light to enter the surrounding spaces on both levels and provide visual access for children and teachers. The classrooms are interconnected through double doors and through shared spaces such as bathrooms and play sinks, with half height walls that allow for visual privacy for the kids and monitoring capability for the teachers.

The after school program for elementary school students is accessed up the stairs at the reception area. Apertures bring light and views to the courtyard and the street. Lockers wrap the courtyard volume, in the form of a city skyline. Specialized classrooms for cooking, theater, STEM, art, and movement are accessed off of the upper hallway.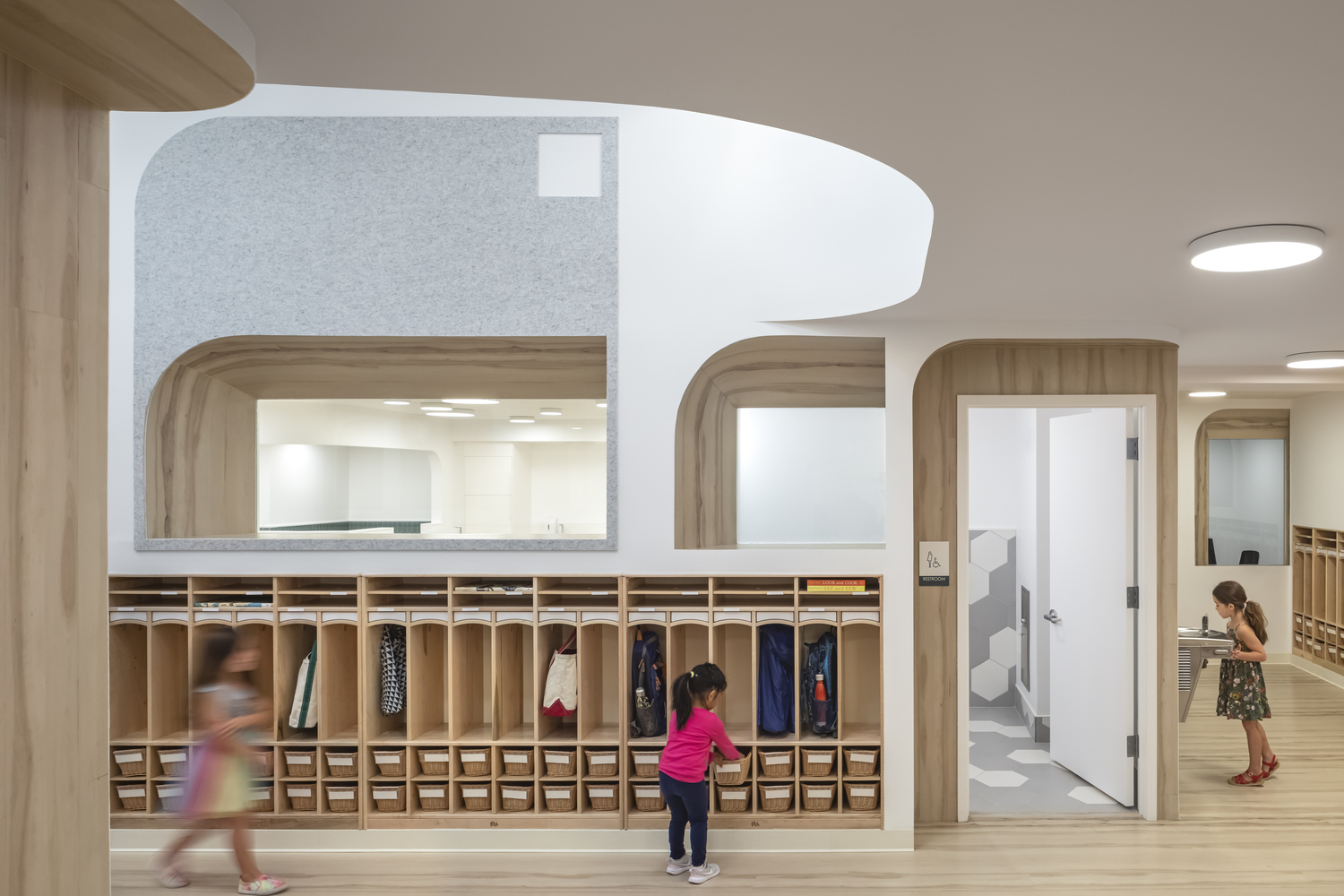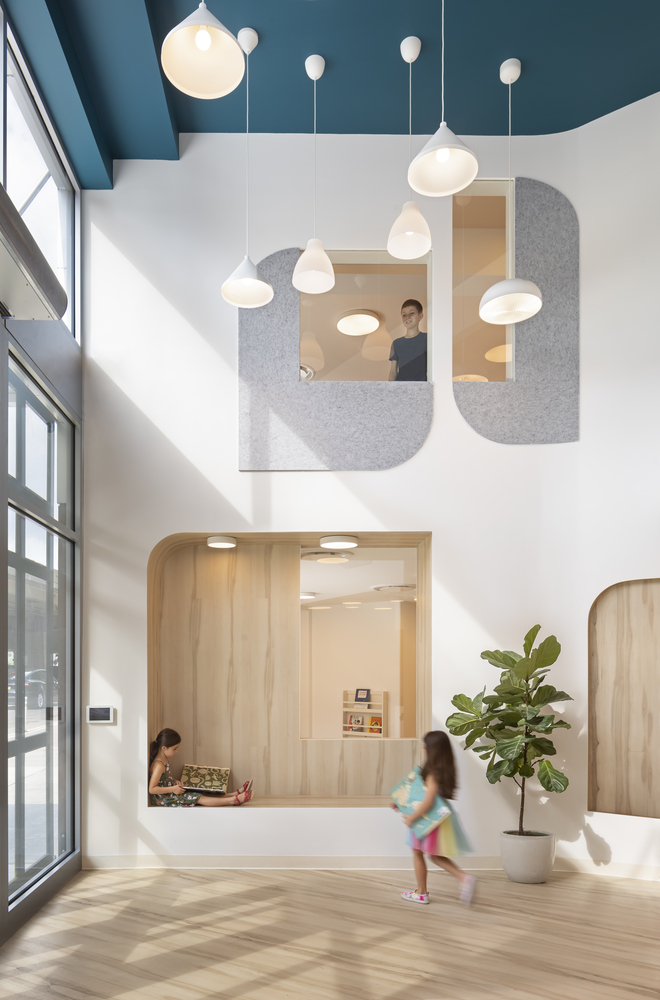 from archdaily