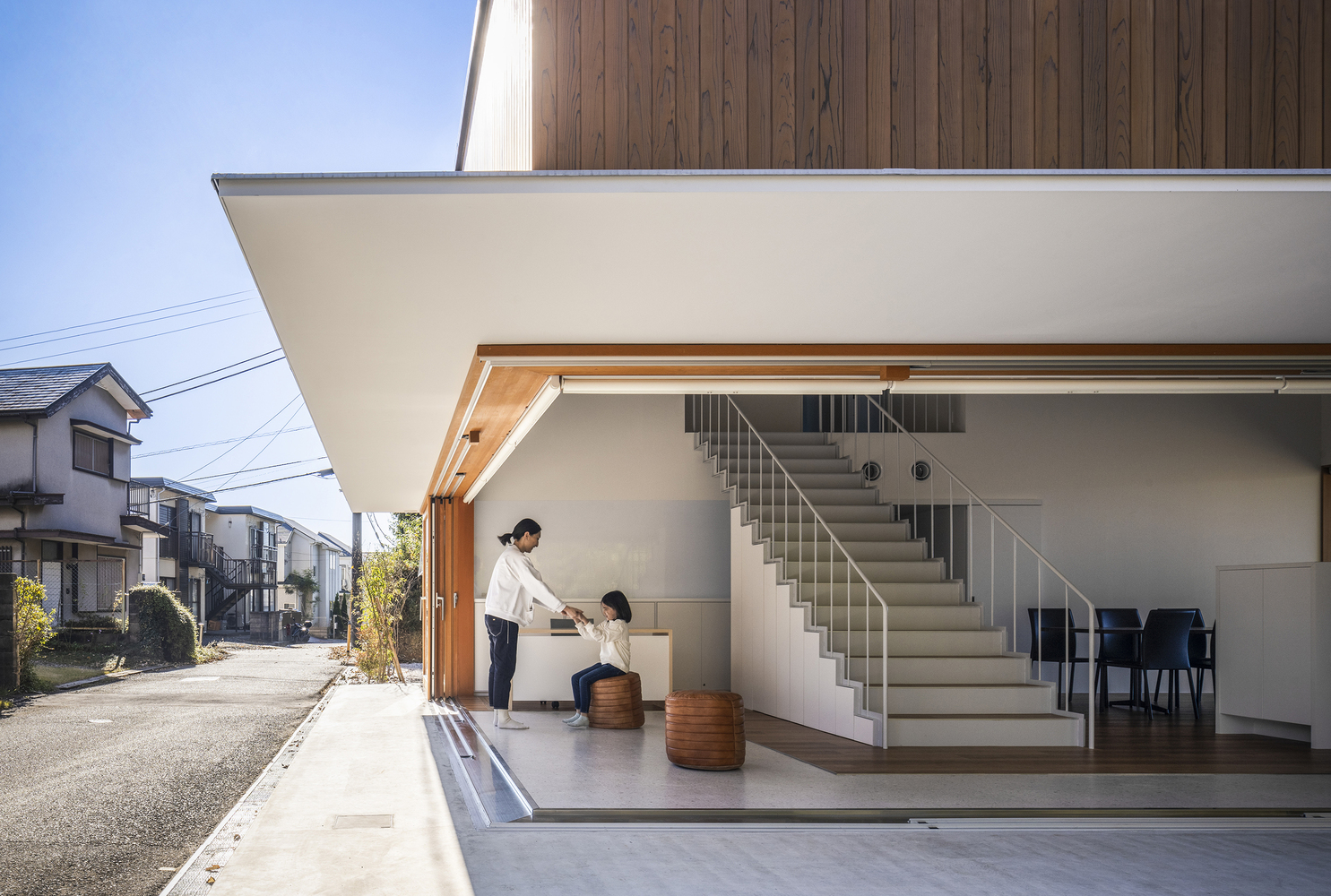 SOGO AUD-Group Home on Hilltop
그룹 홈 온 힐탑
Welfare develops Community, and Community develops Welfare. Built on a hilltop looking Mt. Fuji, this is a group home for people with intellectual disabilities, under a big umbrella where everyone in the area can easily gather. The operator is trying to make a new welfare facility that is deeply rooted in the local community, by operating this not only as a group home, but also as a children's cafeteria, a meeting place for senior clubs, and an evacuation place. To that end, architecture sought a way of building that would foster connections with the surrounding area beyond the site boundaries.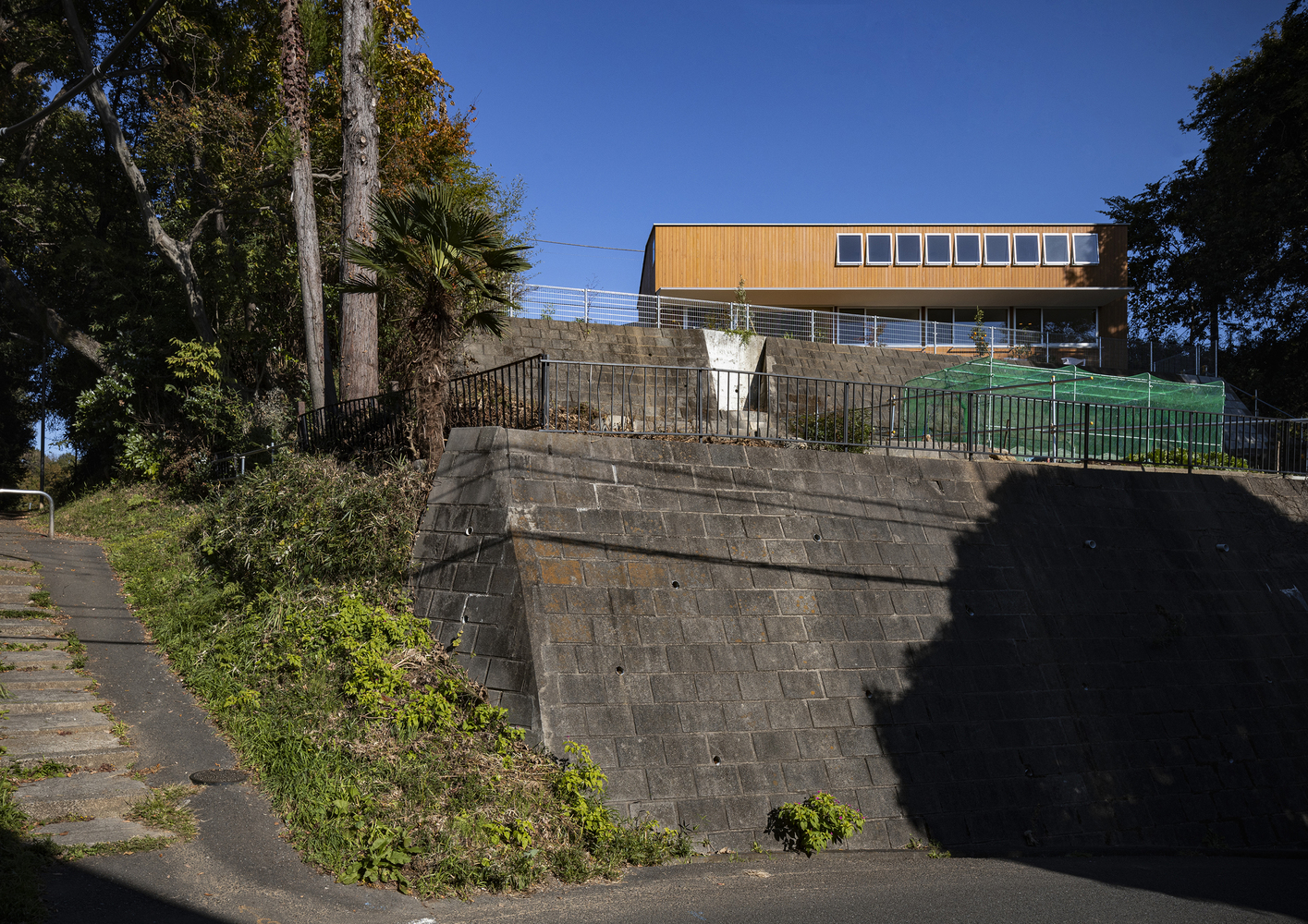 지적 장애인들 위한 지역복지문화 공간입니다. 소규모 그룹을 위한 장소로써 제공되며, 어린이식당, 시니어 동아리 모임장소, 대피소와 같이 지역사회에서 공용공간의 역활을 함께 수행합니다. 차량통행이 드문 한적한 언덕 위에 위치합니다. 목재와 철재를 함께 사용한 하이브리드 구조로 넓은 오픈스페이스를 구현합니다. 깊은 처마와 외부지향적인 내부공간으로 다목적 활용이 가능합니다.
The site faces a quiet alley with no through traffic, and the deep eaves made of a hybrid structure of wood and steel integrate the common space inside the building with the surrounding environment of the site, creating a rich expanse. The wide entrance under the eaves is a place for residents to take off their shoes at their own pace, and a trick for local people to stop by with their shoes on their walks and spontaneously become familiar with this facility.

From spring to autumn, large eaves catch the wind that blows up the hills, and refreshing air always flows through the common areas with high ceilings. In winter, the floor heating gently warms the space. In contrast to the open common space, the height of the windows and floor of the private rooms has been finely adjusted so that privacy can be kept while maintaining the view.
---
---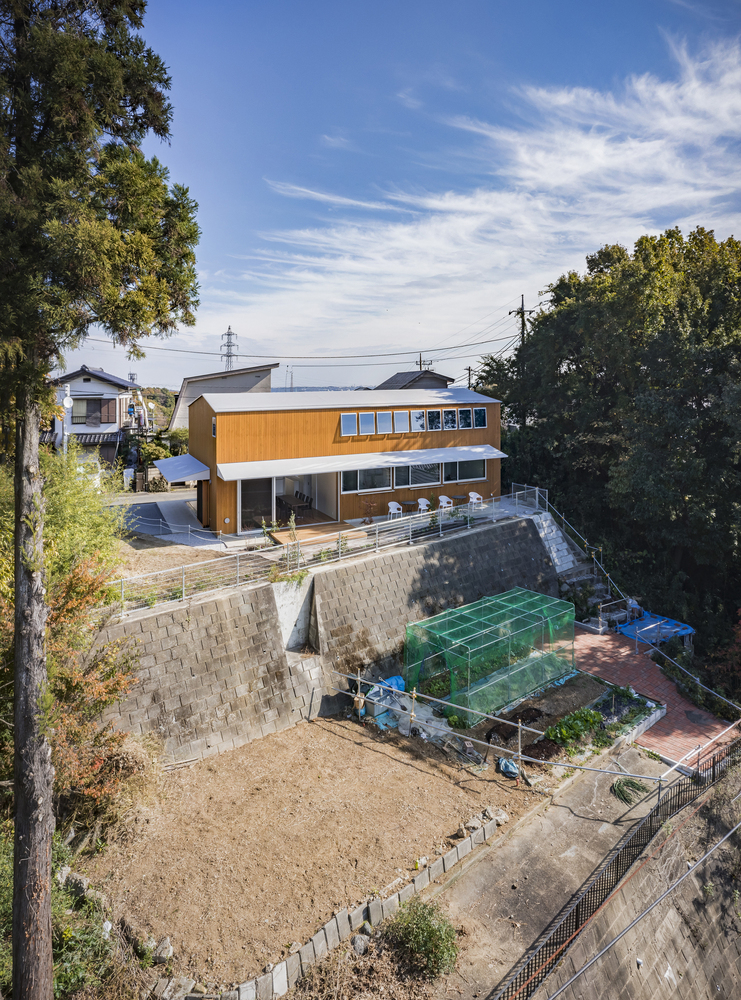 from archdaily