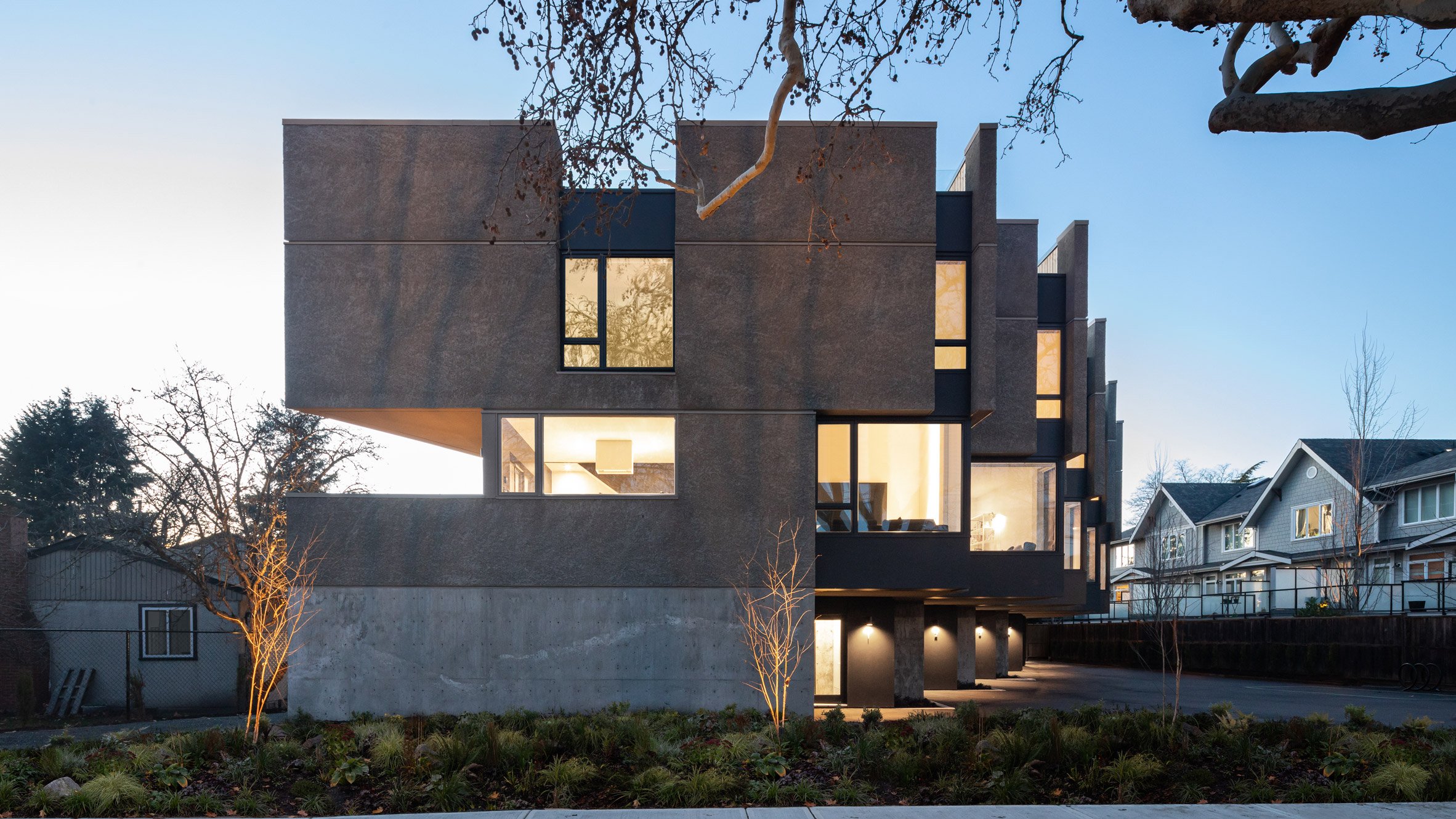 D'Arcy Jones creates sculptural residential complex for changing Victoria neighbourhood
디아씨 존스
Canadian studio D'Arcy Jones Architects has completed a family focused, residential development in British Columbia that consists of staggered rowhouses clad in textured stucco.

Pearl Block is located in Oaklands, a residential district near Victoria's city centre that is evolving from single-family homes to low-rise townhouses.

Vancouver based D'Arcy Jones Architects was tasked by local firm Aryze Developments to create a series of rowhouses geared toward families who might not be able to afford a standalone house in the neighbourhood known for good schools and a large shopping centre.
캐나다 빅토리아 지역의 주거문화를 변화시키기 위한 첫 발자국으로 로컬 건축 스튜디오 D'Arcy Jones Architects의 회색 스타코 마감된 타운하우스가 시작됩니다. 사선으로 엇각 배치된 건물의 배치는 주거간의 간섭을 최소화 하며, 고유한 형태의 은율을 구현합니다. 다크그레이 컬러의 창호와 노출콘크리트가 전체 이미지 톤을 함께 합니다.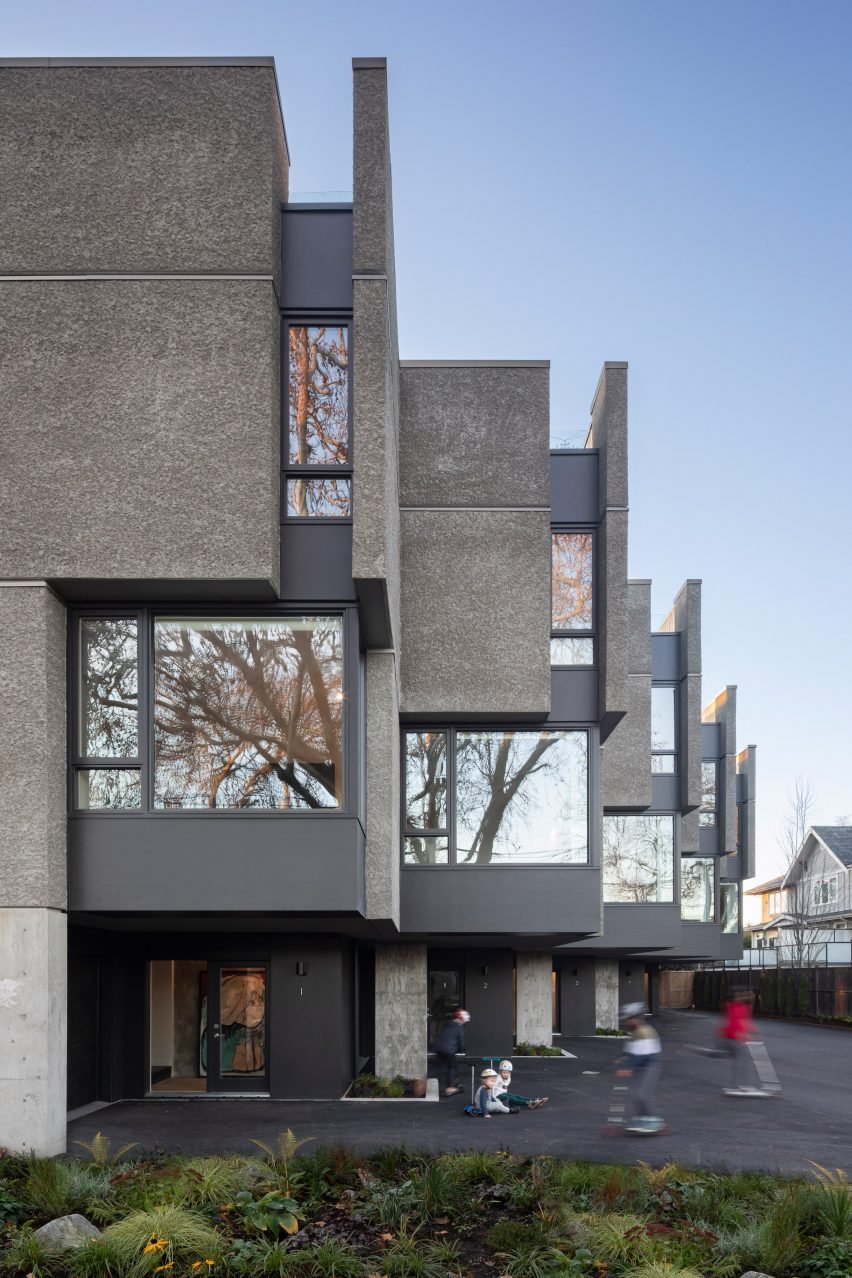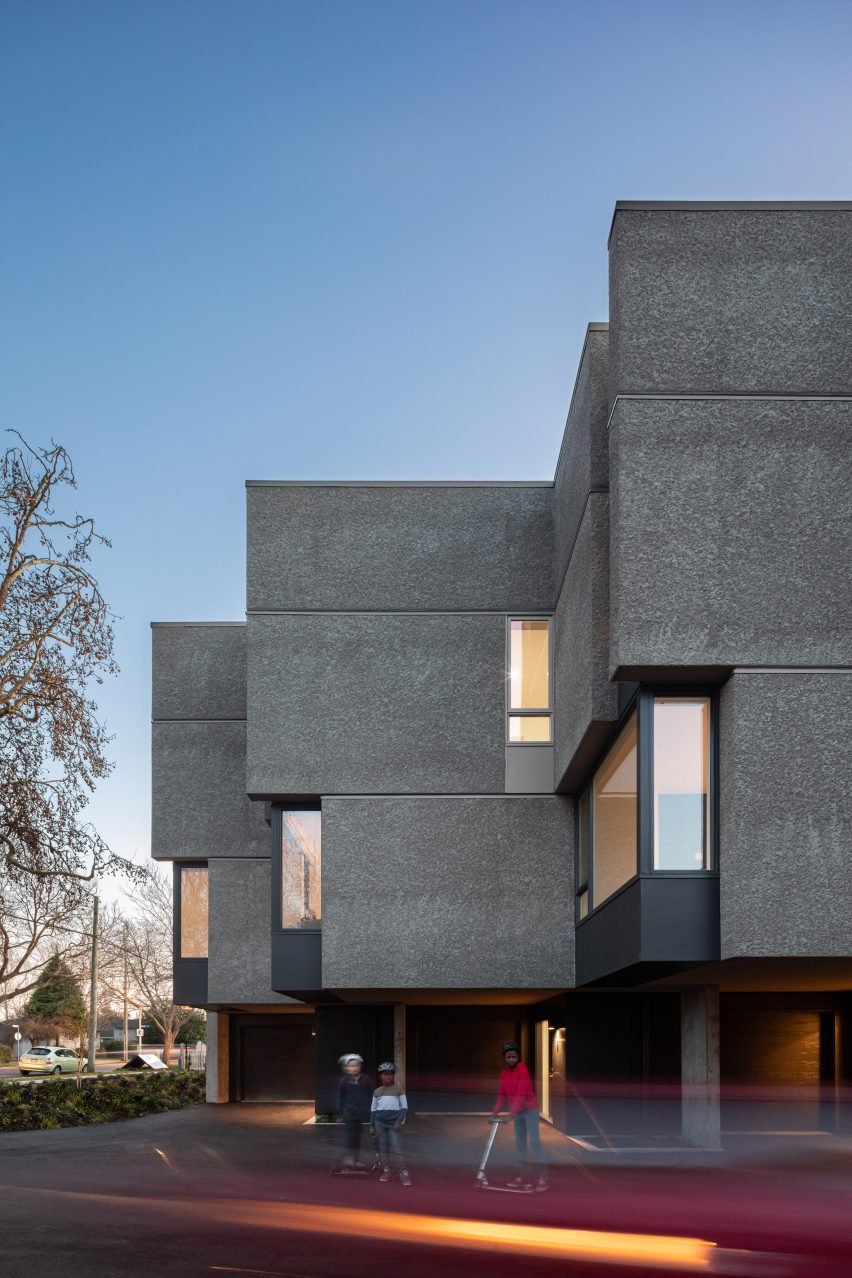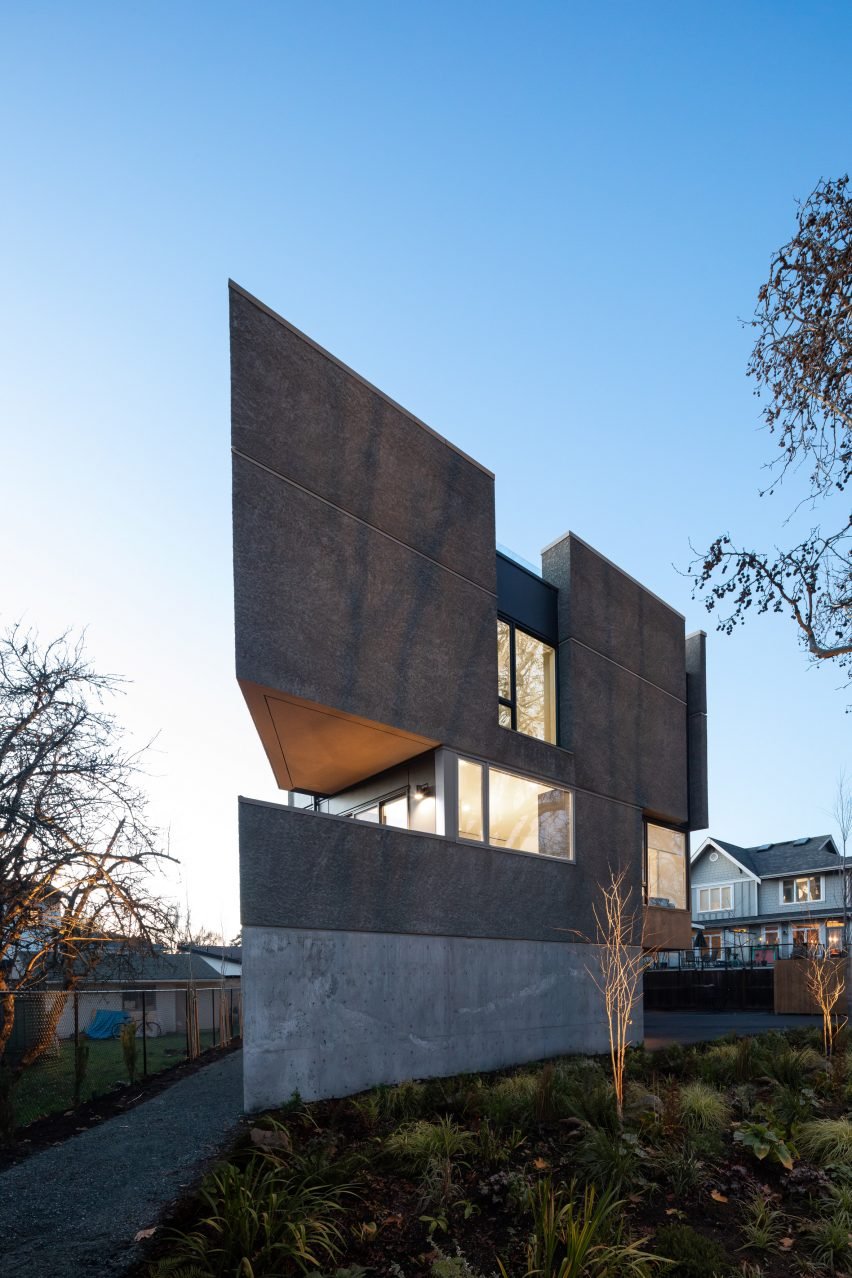 ---
---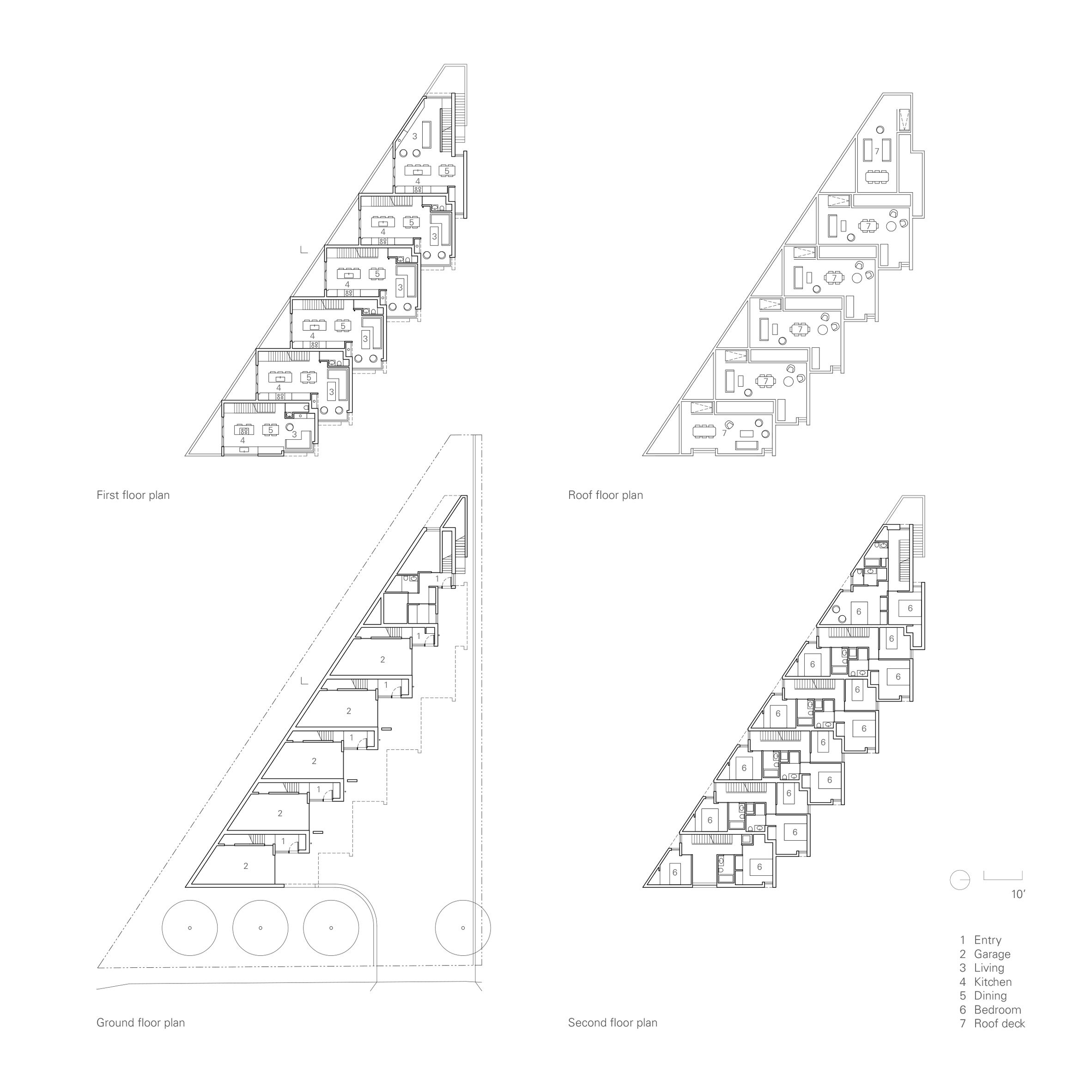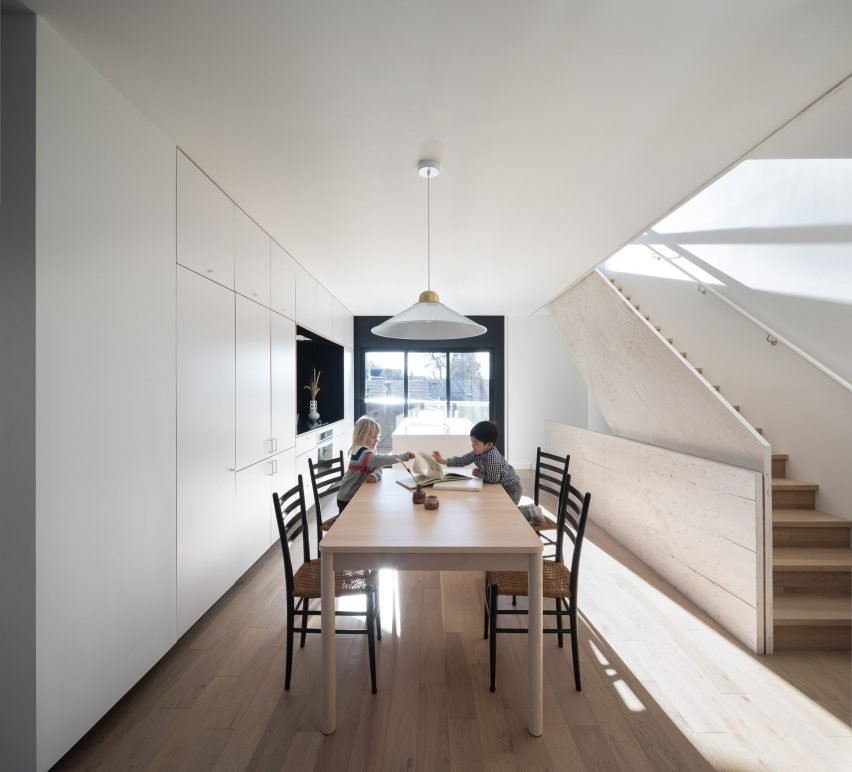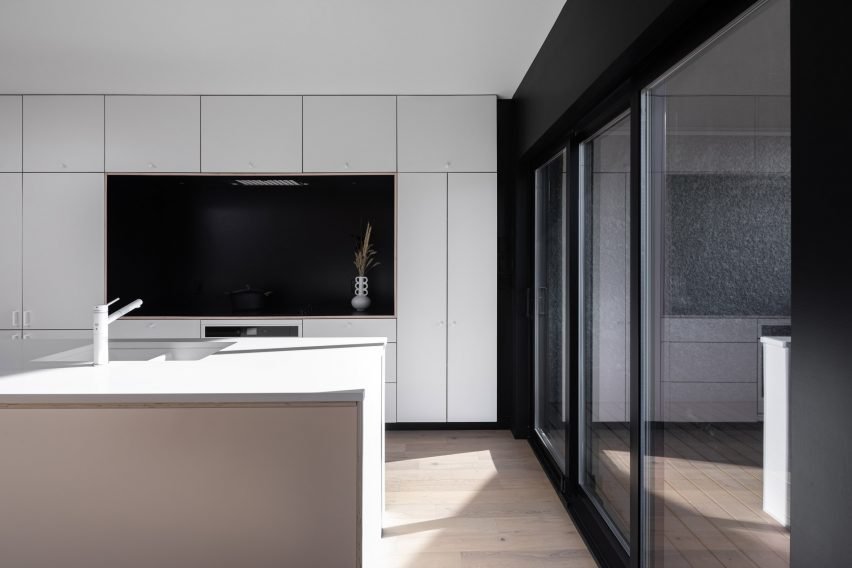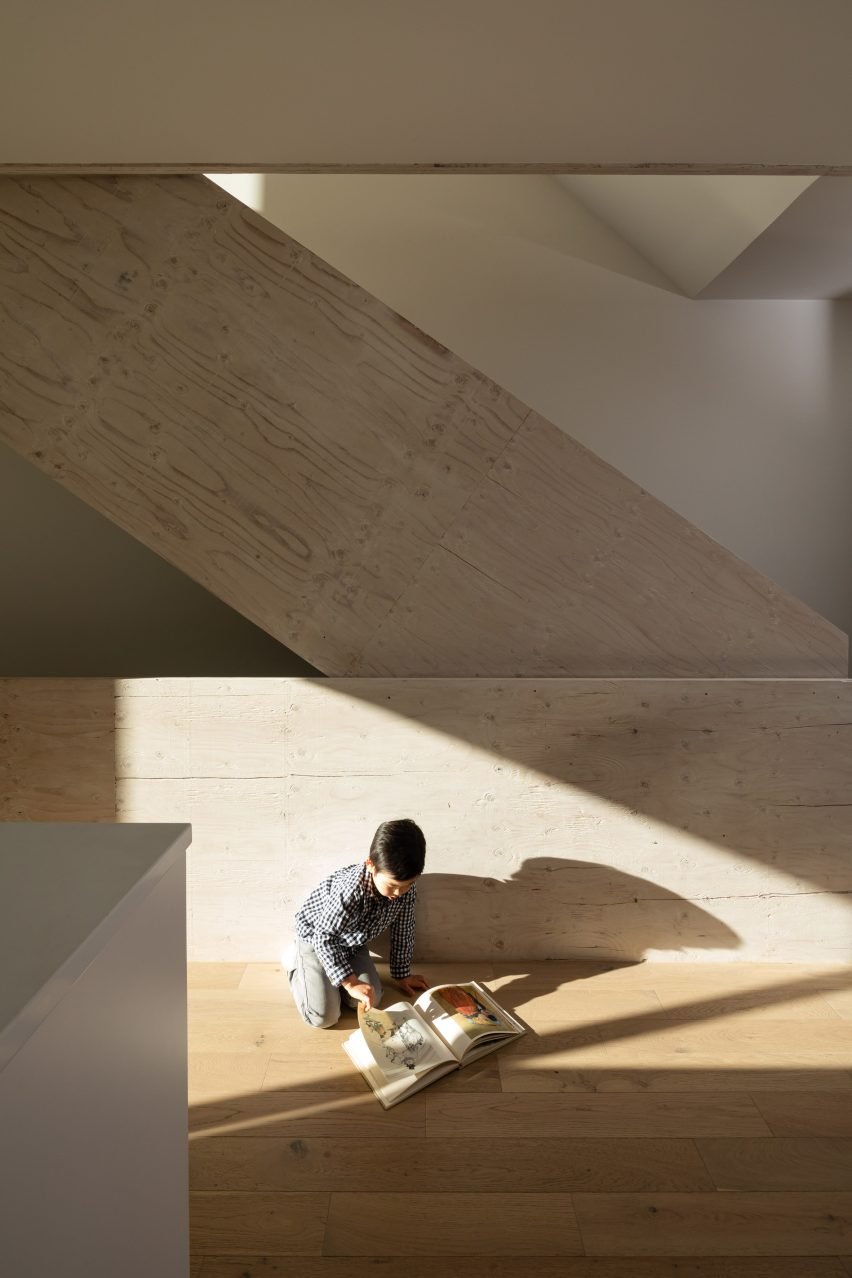 from dezeen