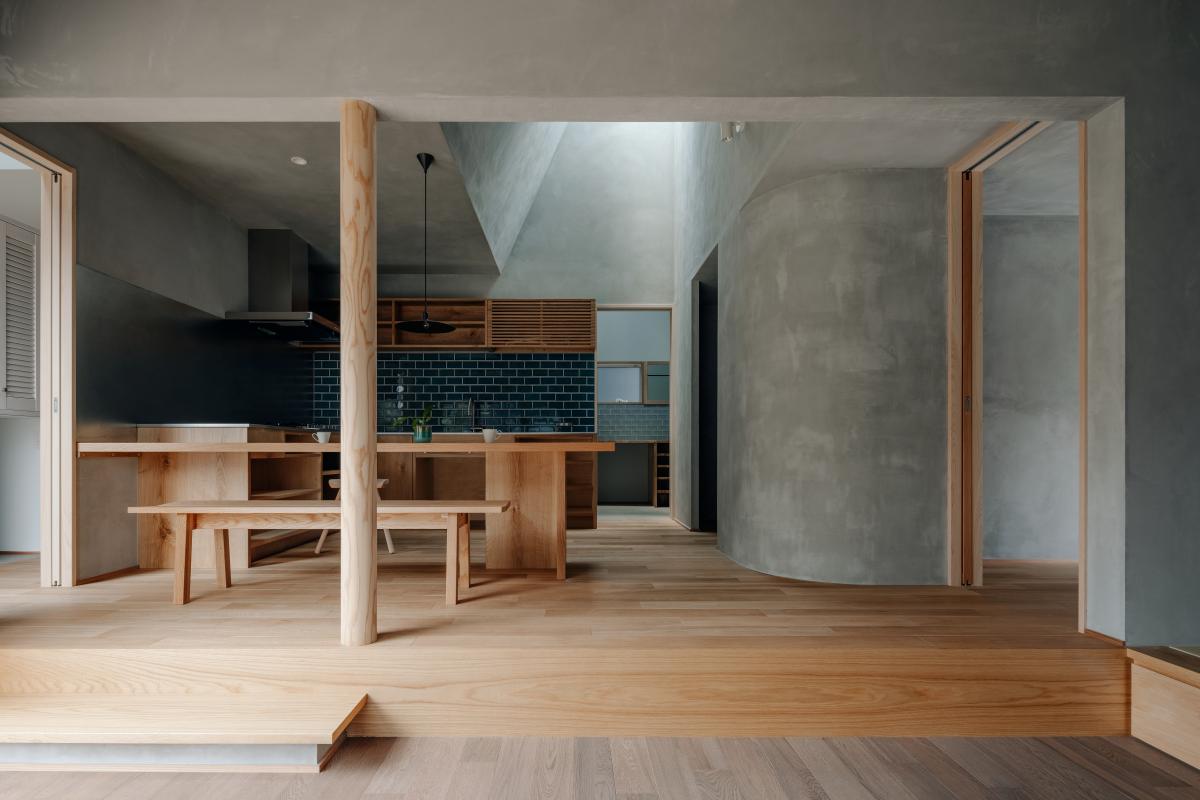 Hearth Architects-House in Nango
헤스아키텍츠
House in Nango is a minimal residence located in Shiga, Japan, designed by Hearth Architects. This project is a detached house project planned on a site with different heights. In order to design the site separated by this height difference as integrally as possible, we planned to set up a garage under the site and a house on the site and connect them with one big roof. The large roof of 19m gently covers the entire site, connecting the inside and the outside in an integrated manner, creating an attractive three-dimensional space that takes advantage of the height difference. Such a three-dimensional space will create a comfortable home where the family can become one under one roof.

Photography by Yuta Yamada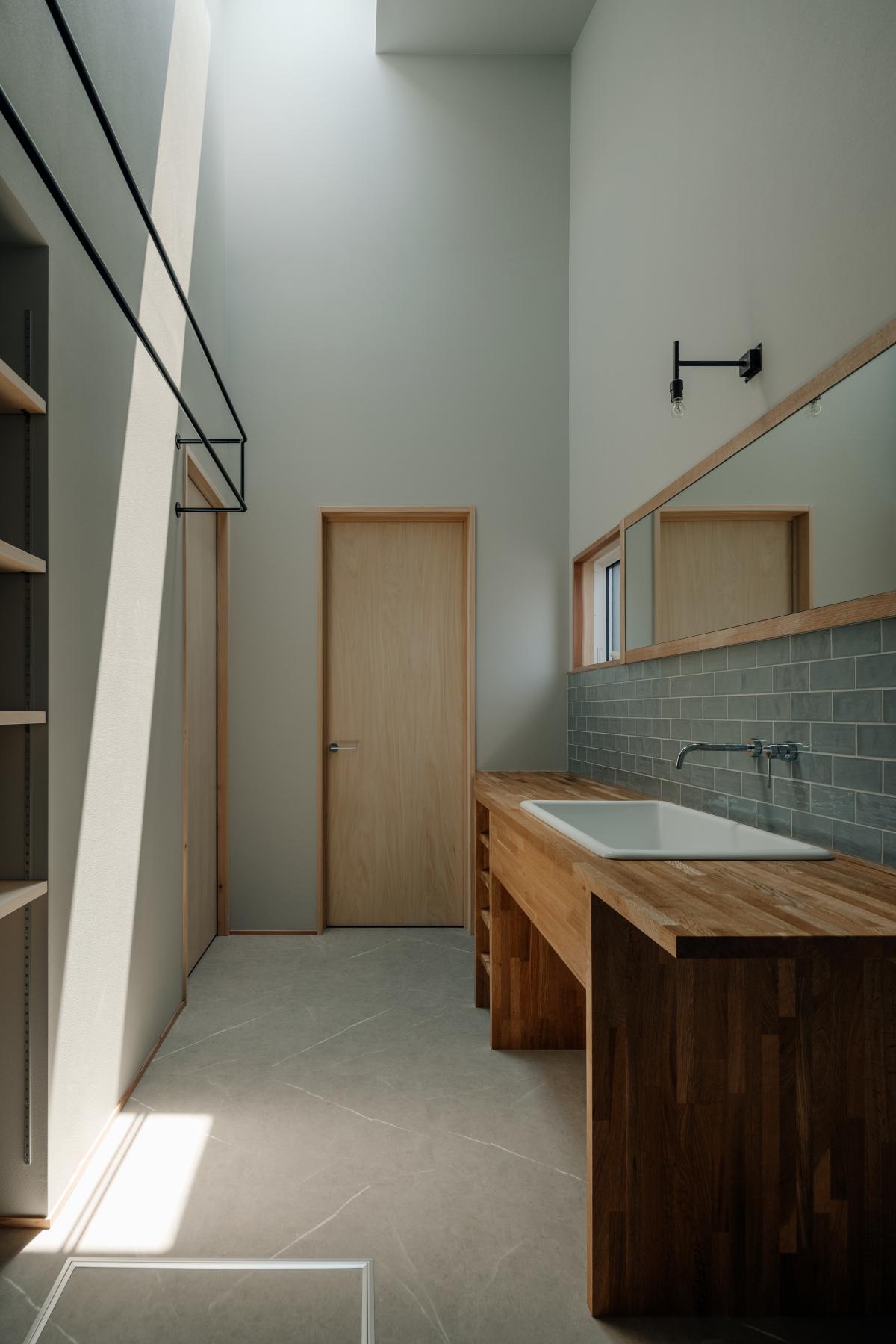 일본 시가현에 위치한 하우스인 난고는 헤스 아키텍츠가 설계한 미니멀 주택이다. 높낮이가 다른 대지위에 위치한 주거 프로젝트로, 최대한 대지를 활용하기 위해, 낮은 레벨에는 주차장을 배치하고, 그 위로 주거공간을 구성하였다. 높낮이가 다른 공간의 활용은 주거공간 내부에서도 표현되며, 생동감 있는 장면을 연출한다.
---
---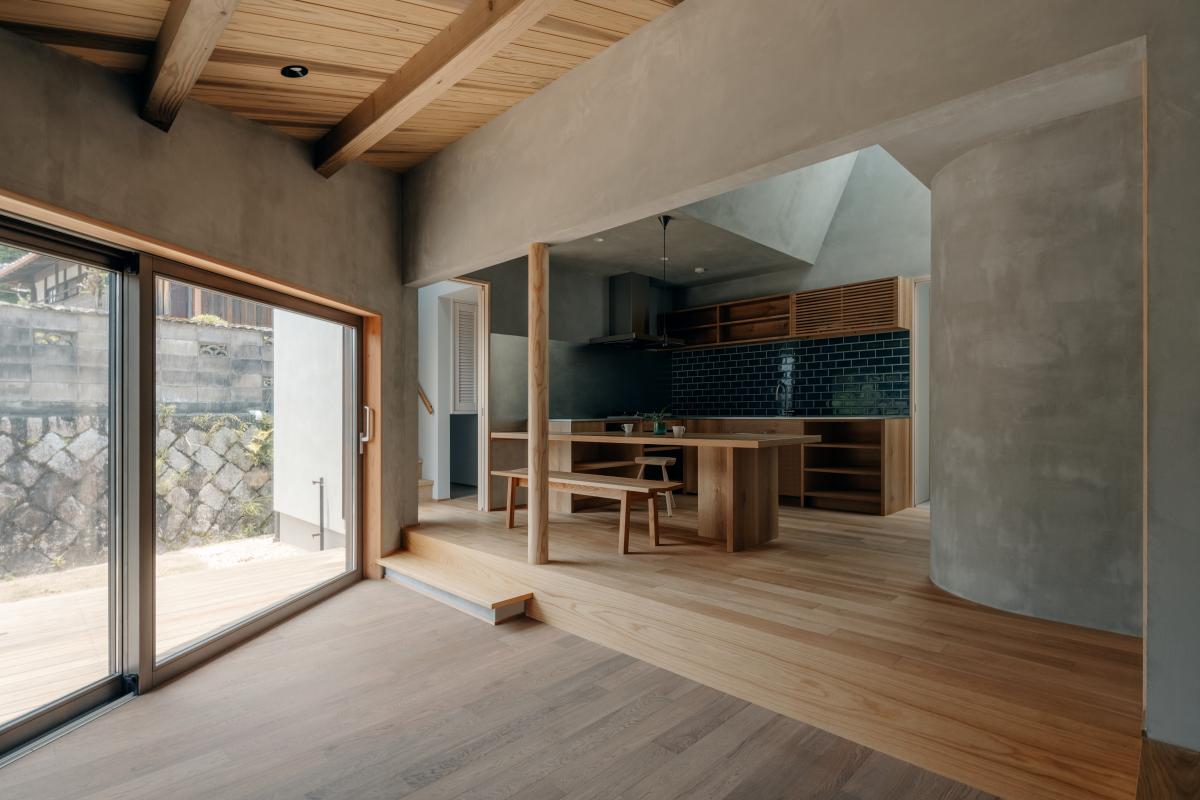 from leibal